If anybody else is currently struggling with hard pants after a year plus of pandemic life, I have good news for you, in the form of an elastic waist.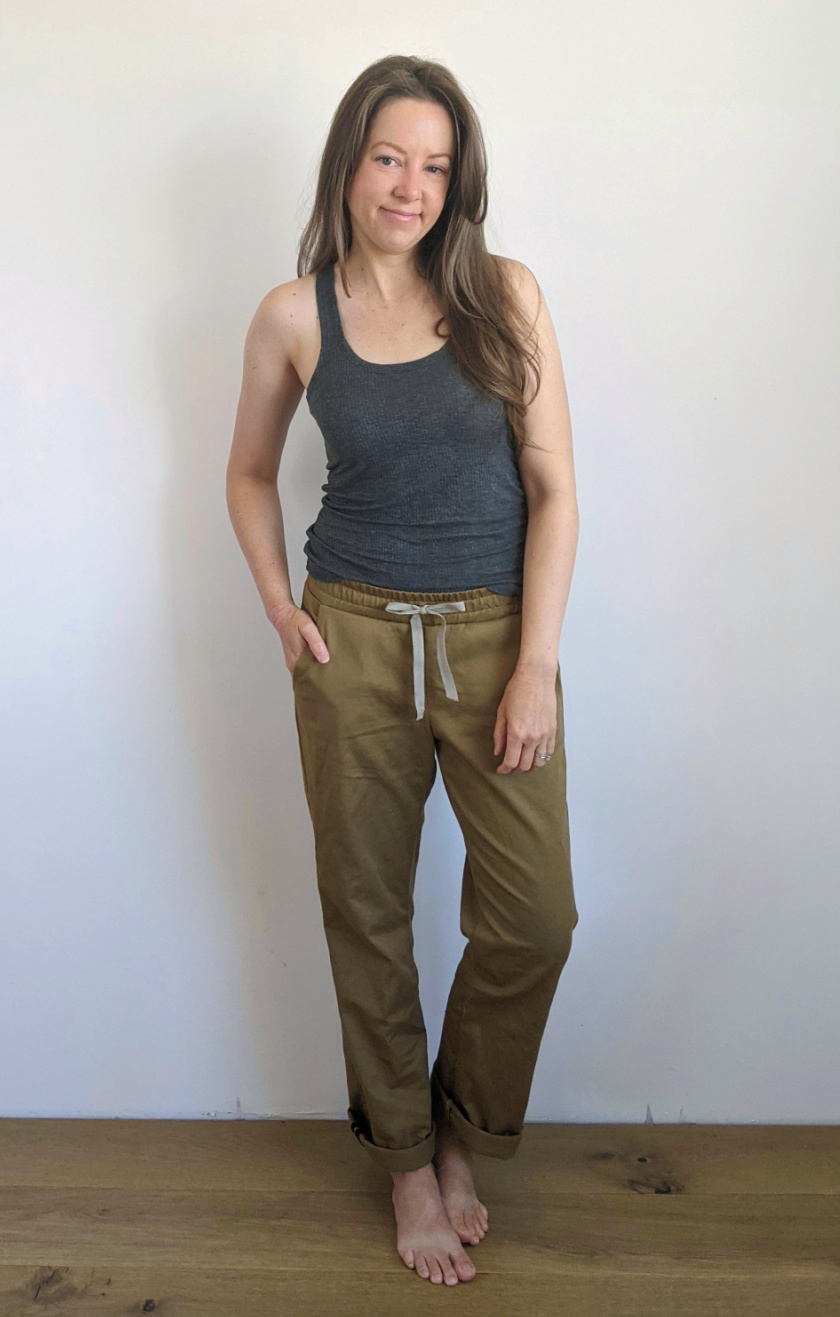 I wanted a pair of straight leg, casual, looser-fit pants that were made for rolling up to wear with sandals all summer. The Seaforth Pants come with a wider leg view and a cropped elastic ankle jogger.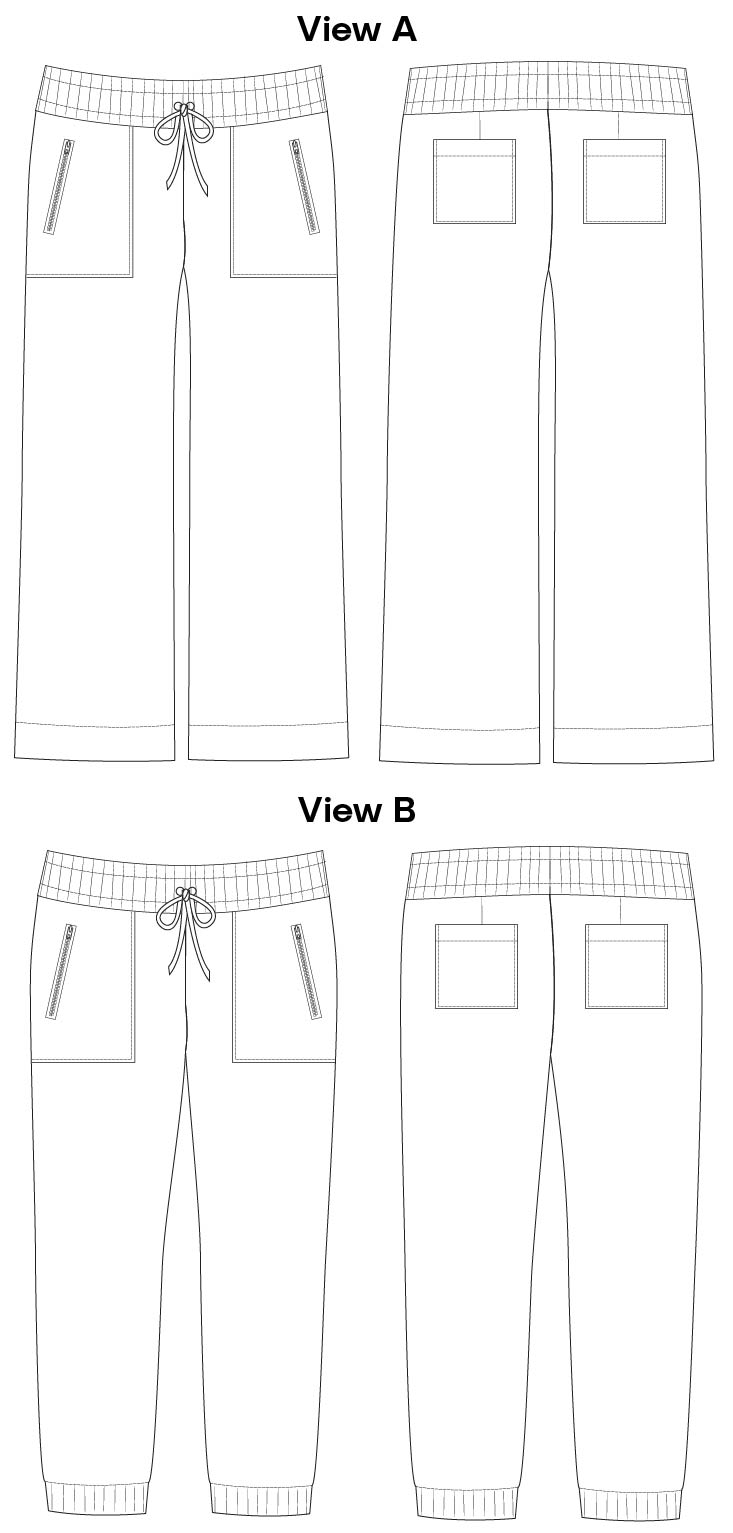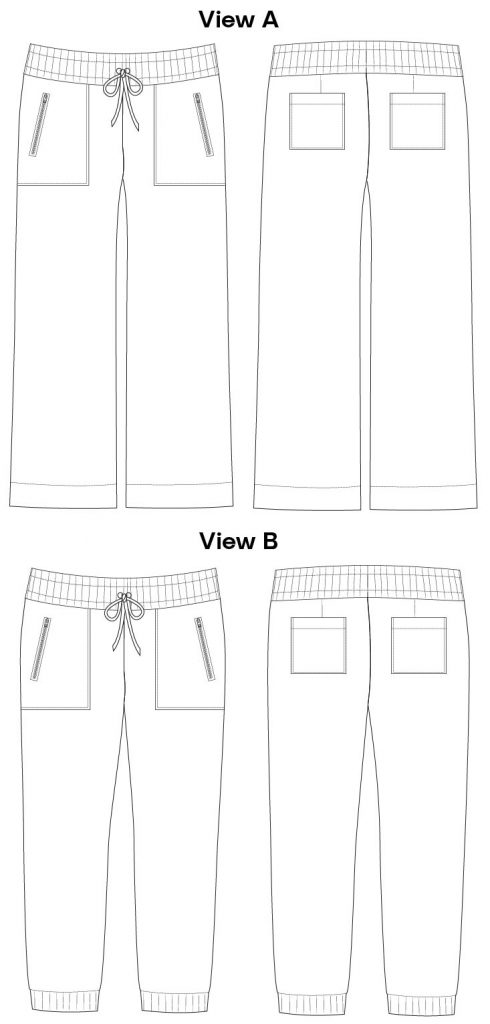 I wanted something in between the two leg widths so I used view B, the jogger view, and simply eliminated the elastic and lengthened it straight down from the hem. For my inseam, I added 4 inches and then hemmed with a double fold 1 inch hem. The amount of length you add, if any, will be based on your own inseam. For the record, my inseam is 32 inches from crotch to ground. I also wanted these to be long enough to wear full-length, so you may want to make them shorter if you don't plan to wear them unrolled. Here is how they look unrolled: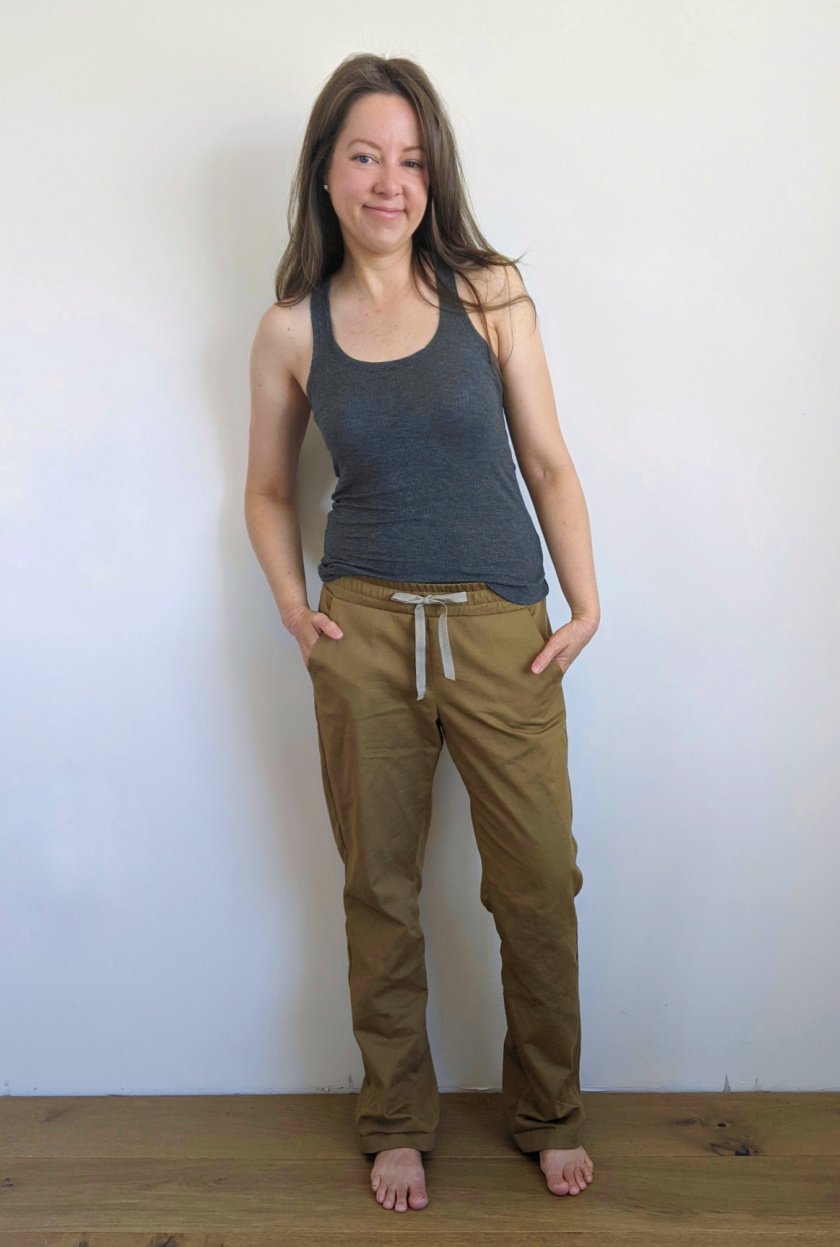 My other modification was to stop finishing the seam allowances of the outseam about 8 inches above the hem. From there, I cut a notch into the seam allowances and pressed them open. Then I finished each side of the seam allowance with bias tape for a cute little detail when the pants are worn rolled up.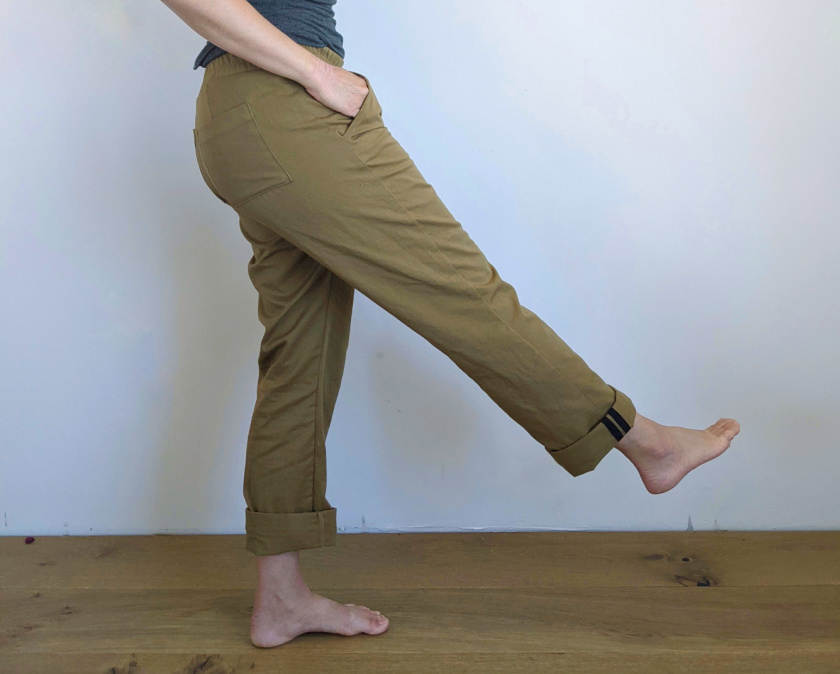 The front pockets are borrowed from the Vero Beach Set, just to make them look a little more like traditional khakis. You can use any pattern that has a hip slash pocket if you want to swap them for the Seaforth's zippered patch pockets. Simply lay the slash pocket front over the Seaforths and align as well as you can at the waist and side seam. If using the Vero Beach shorts, note that they have less style ease through the hip, so they won't align perfectly at the side seam, but you can get pretty close. Then you'll use the pocket and pocket facing pieces from the slash pocket pattern.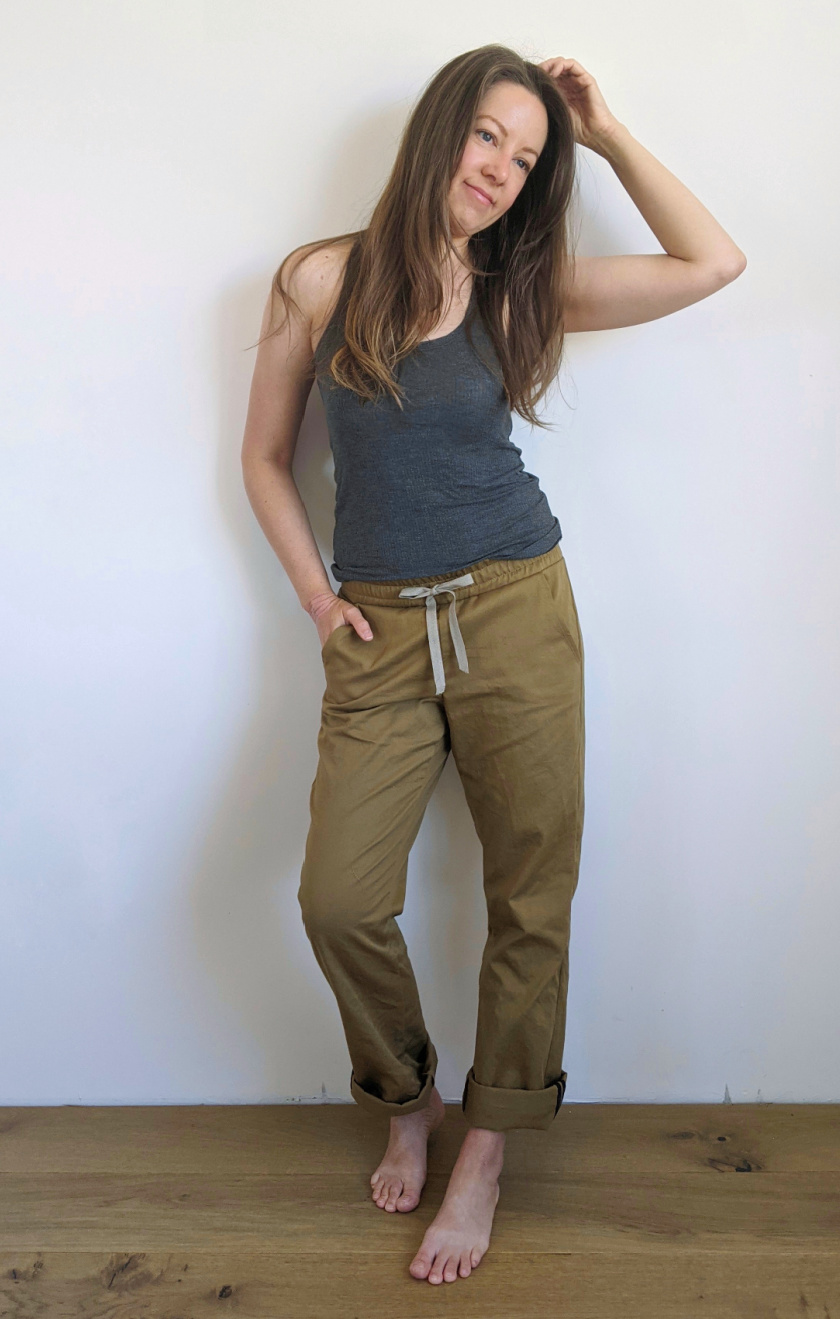 The lightweight twill I used was absolutely perfect for this pattern – they feel durable but have a nice thin weight for warm weather. And this specific fabric comes in a ton of colors! I used "Wheat". Fabric is linked below in the sources.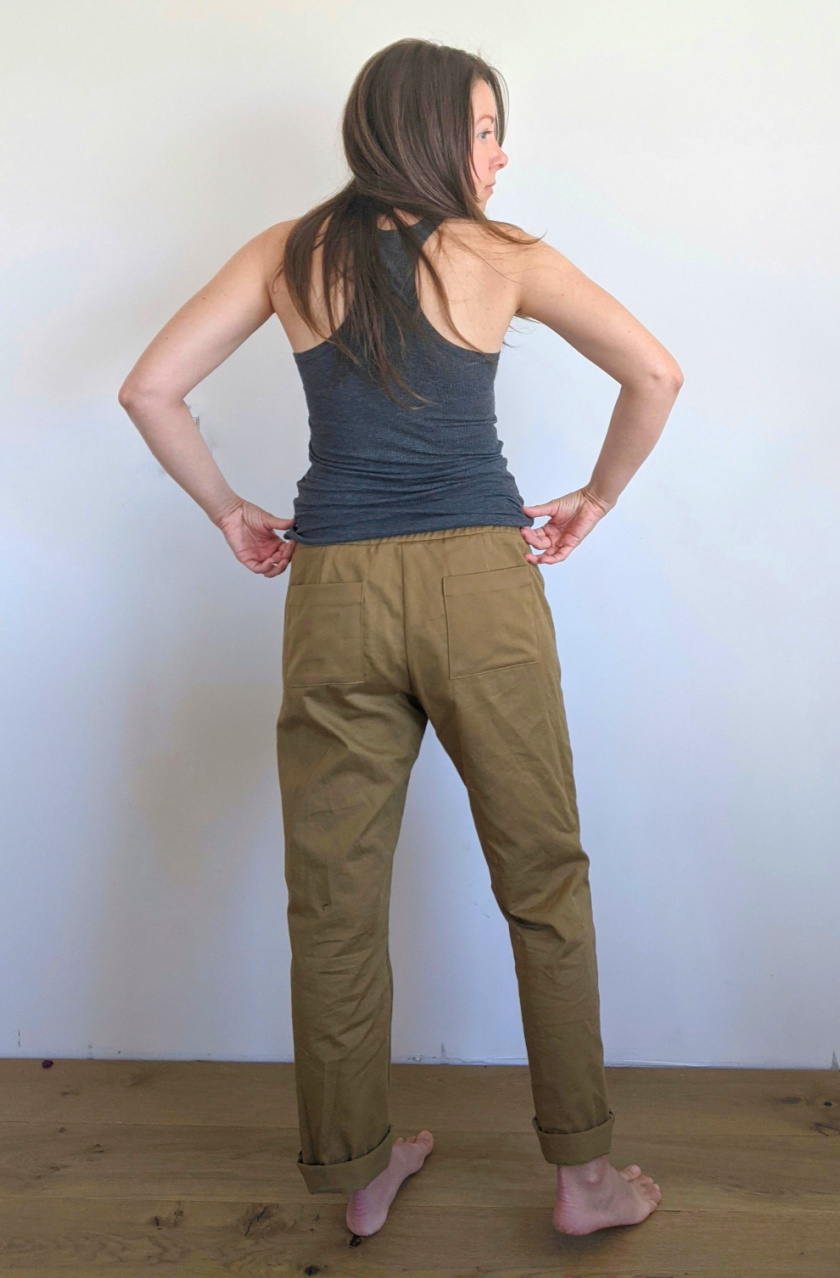 Everything else is according to the original pattern! These came together so quickly and they are exactly the comfy pants I needed in my wardrobe. I can't wait to wear them all Spring and Summer with tees and tanks and sandals. If you use this tutorial, we'd all love to see it! Use hashtags #SeaforthPants and #HeyJunePatterns!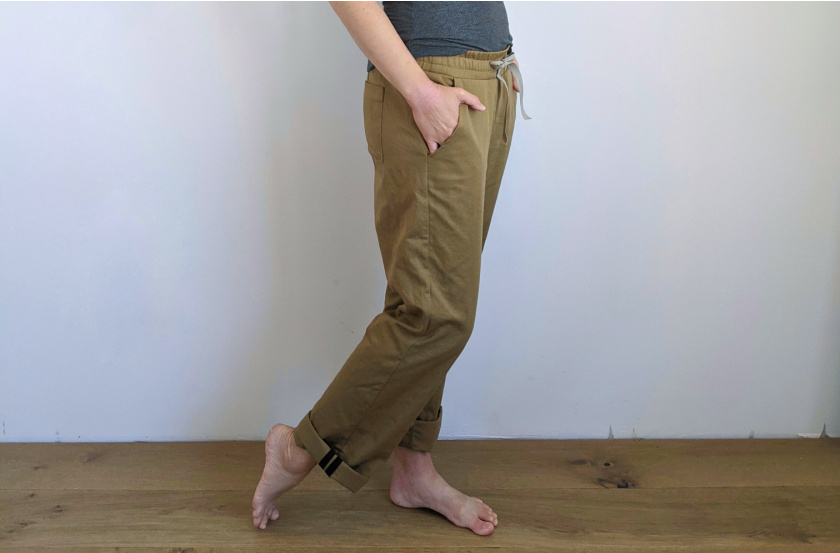 Sources:
Pants fabric: B&J Fabrics
Tank top: Handmade for me by Gwyn!