I'm so excited about this style post from Cristy of Love You Sew!  She's sharing 5 unique ways to wear the Sandbridge Skirt in Autumn and Winter!  Plus some helpful hints about sewing with corduroy, which is a perfect substrate for your cool-weather Sandbridge!
---
Hello, I'm Cristy Stuhldreher of Love You Sew and one of the newest blog contributors around here at Hey June. Today, I'm showing off my newest fall wardrobe stable, the Sandbridge Skirt. This skirt isn't just another skirt….it's made in gorgeous black corduroy which is perfect for the fall/winter season. I know it's hard to commit to a "seasonal" fabric, so I've come up with FIVE different looks to get the most out of this one piece. If you are looking to fill in your cool-weather capsule, this is for you!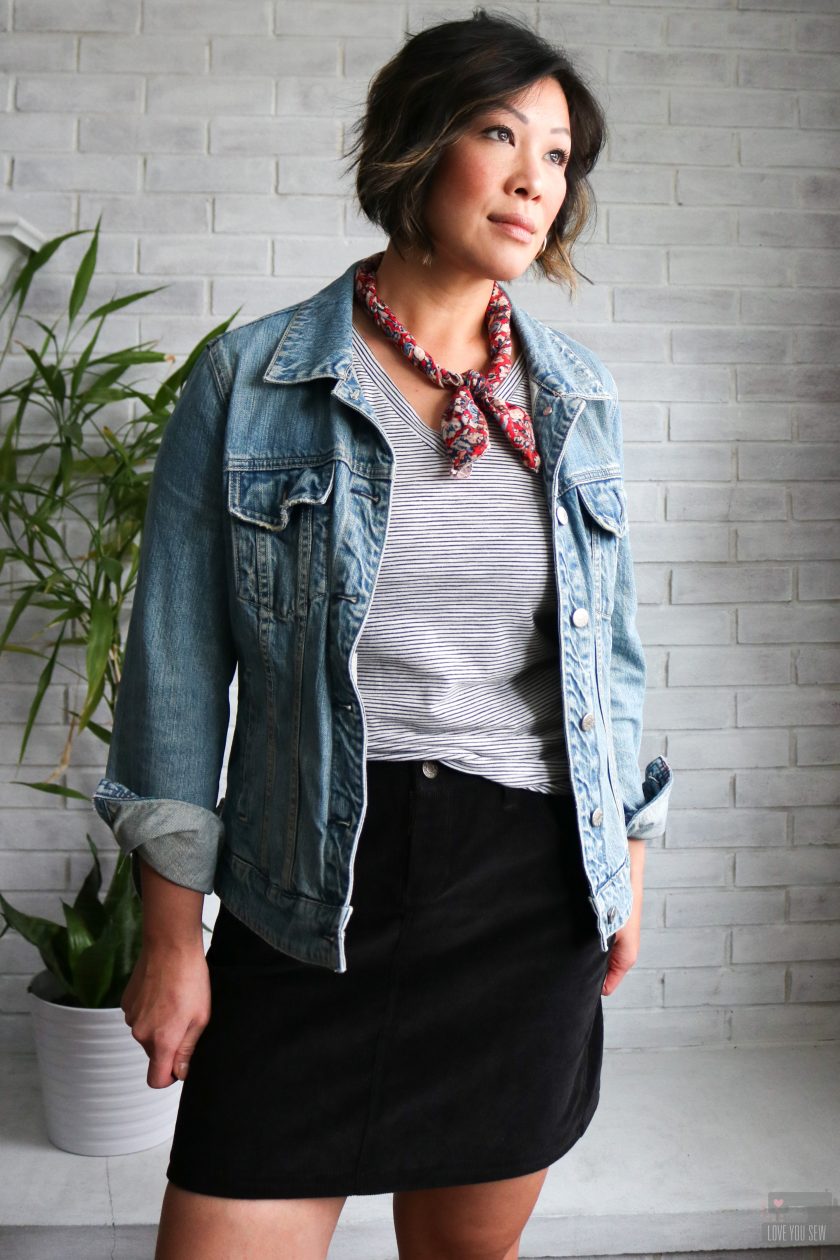 First thing's first. Corduroy is a great durable fabric, especially in a heavier weight (around 8 oz) like the Robert Kaufman brand I used. It will have great wear for years to come and the texture is amazing with the soft feel of each wale. When working with corduroy, here are a few tips: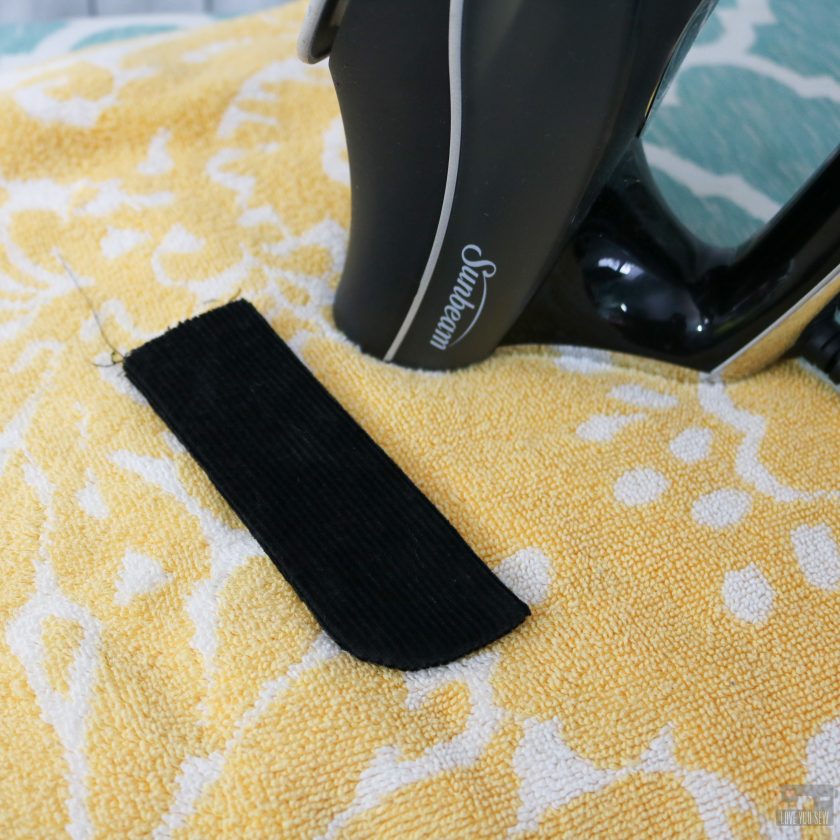 Use a towel against the wales when ironing so you do not crush the pile. It won't be pretty if you forget it!
Corduroy is essentially velvet with repeating ridges, so there is also a nap. Make sure your nap is running down as you cut your patterns.
The wales make this fabric directional, so you will need to possible adjust fabric requirements for a project.
I also made a few modifications to my Sandbridge which are pretty typical for my 5'3″ pear-like frame:
Graded out one size in the hips
Took and additional 3/4″ (1.5″ overall) out of the center back and 1/4″ out of each side seam grading into hip.
Reduced the waistband down to match the new waist circumference.
Added 2″ to the "mini" length
Used a 1 1/2″ facing to hem the skirt
Now it's time to get to the FIVE different looks I've created with one Sandbridge Skirt.
Girls' Night Out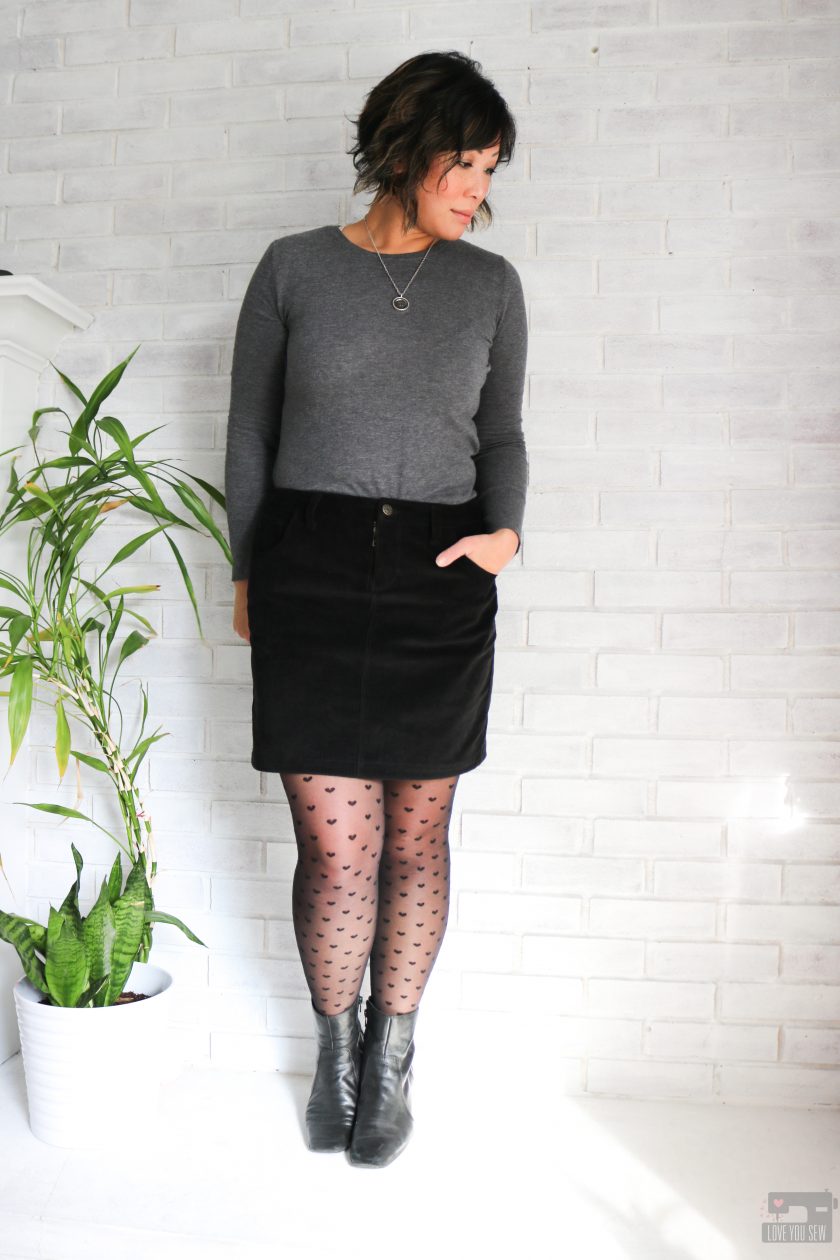 This is a fun, yet very comfortable (so key!) outfit for a night out with the ladies. I paired a neutral gray knit top (stretch is good when wine and apps are around) but then added some great heart tights into the mix. When the weather is too cold for bare legs, adding some personality through your hosiery is an easy way to change up your whole look. You can go with a shocking contrast color or maybe just something simple and textured. Add some flats or these vintage ankle boots to complete the look.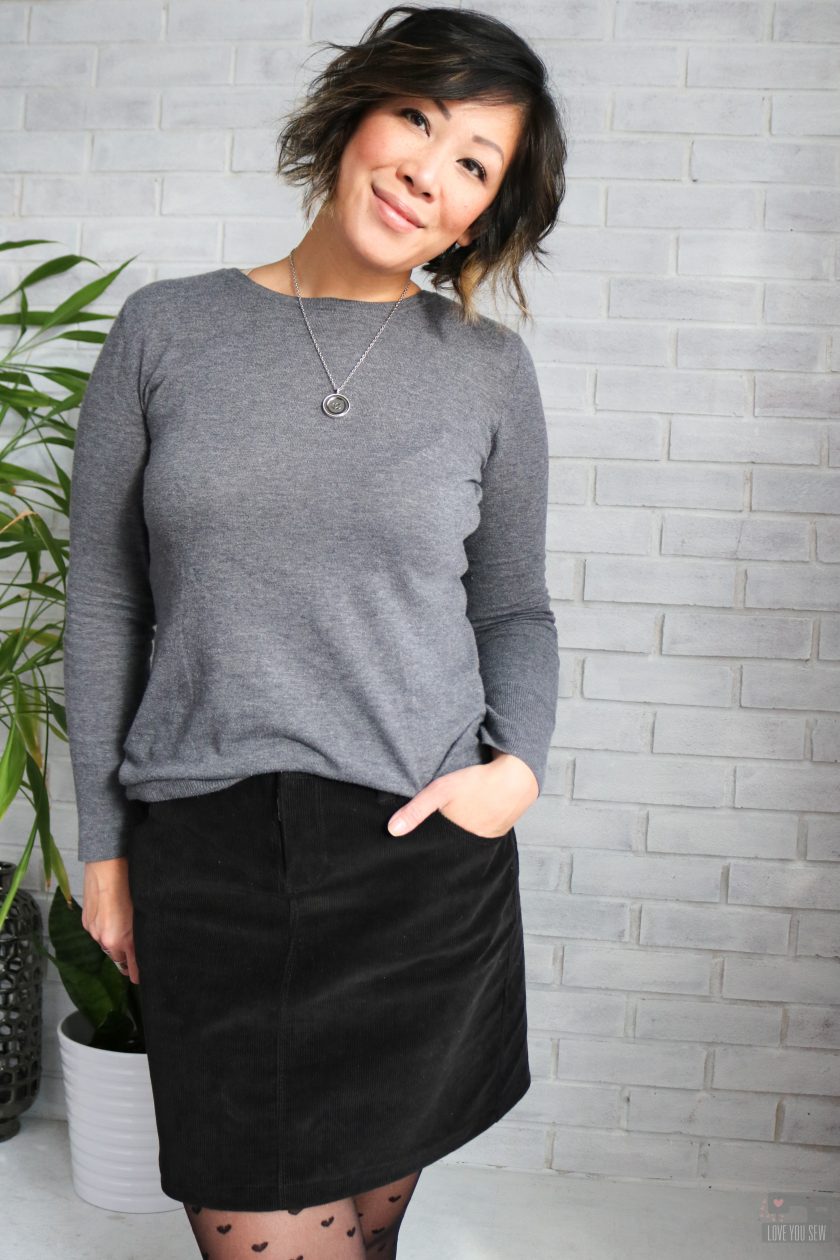 Running Errands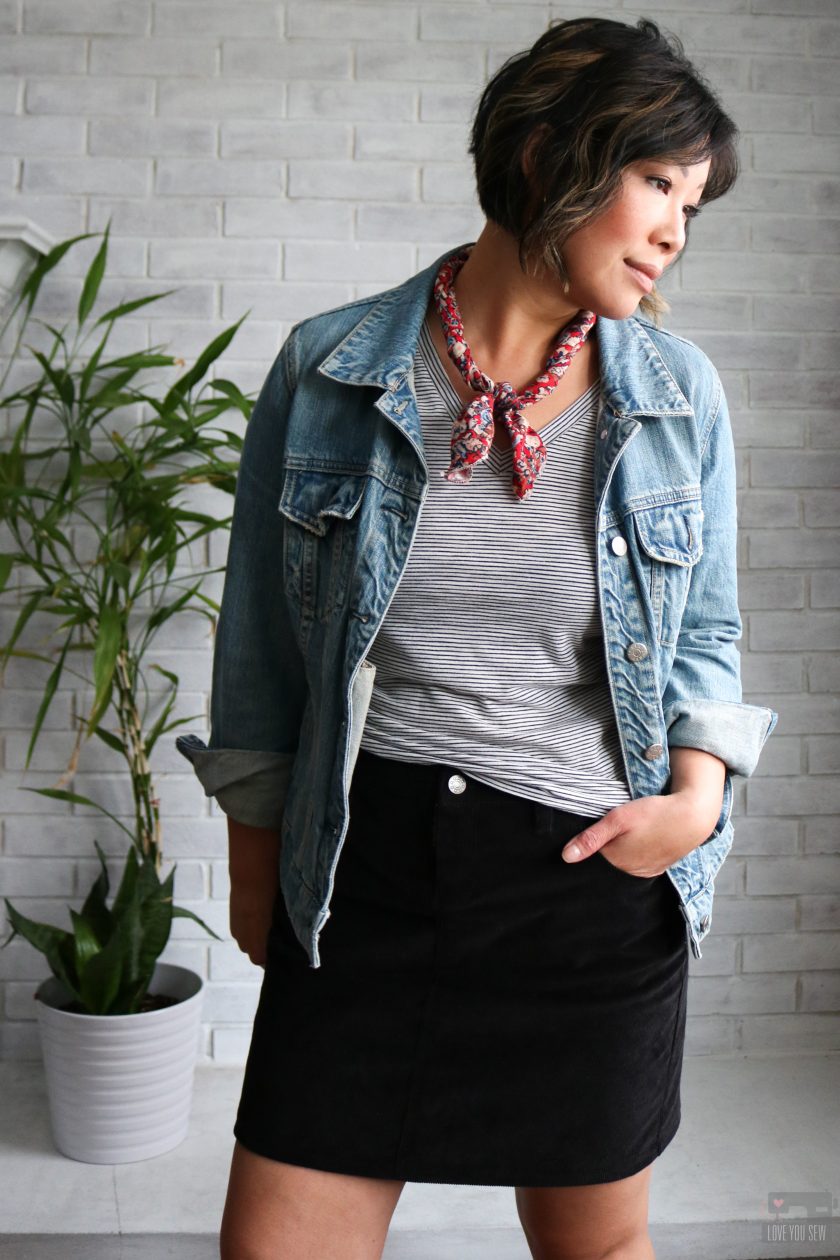 This a relaxed outfit that's good enough for everyday, but has just enough style to make you feel like you put in some effort. A striped tee is a perfect complement to the corduroy. Add in a contrast neckerchief and you're a craft beer away from being a hipster. A denim jacket helps to keep the Sandbridge from being too formal since it is all black. I added some wooden clogs to keep it casual, but a great pair of simple sneakers would also be perfect with this outfit.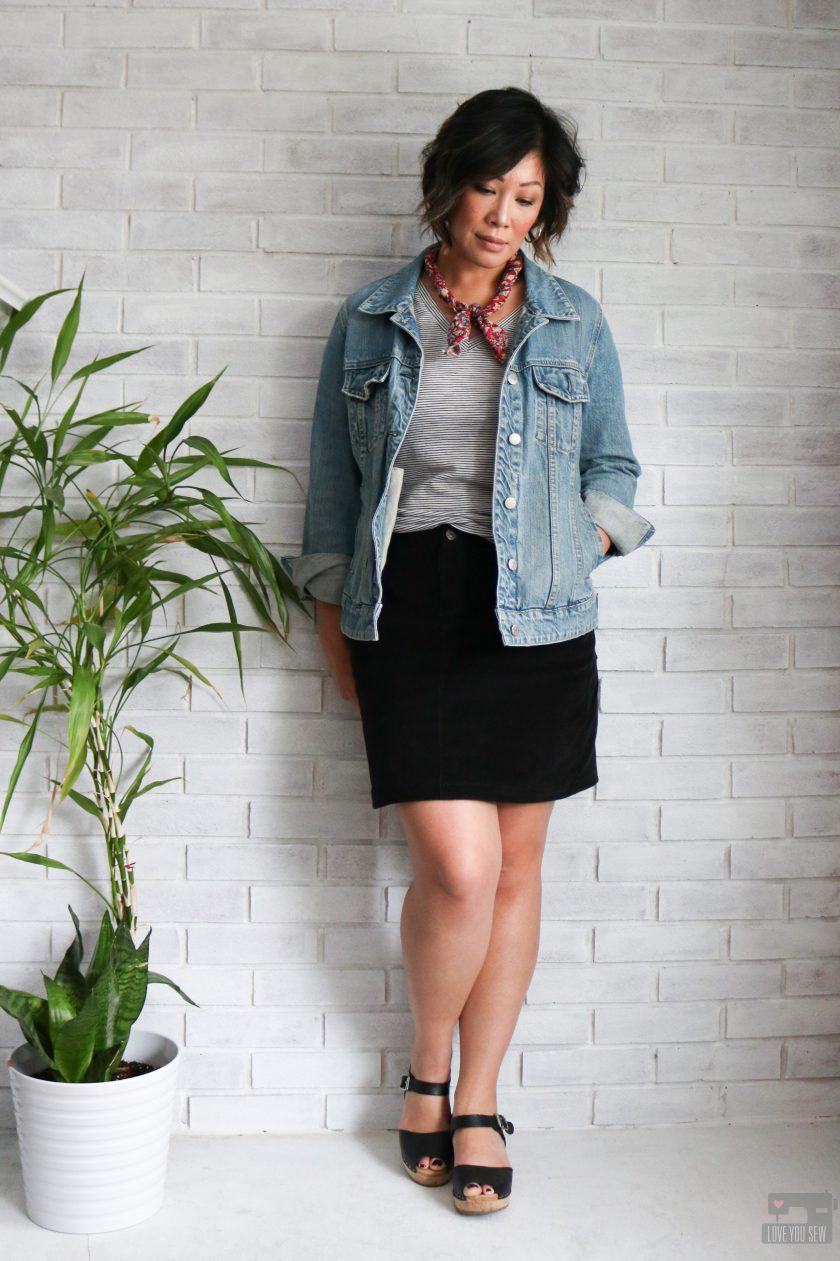 Brunching It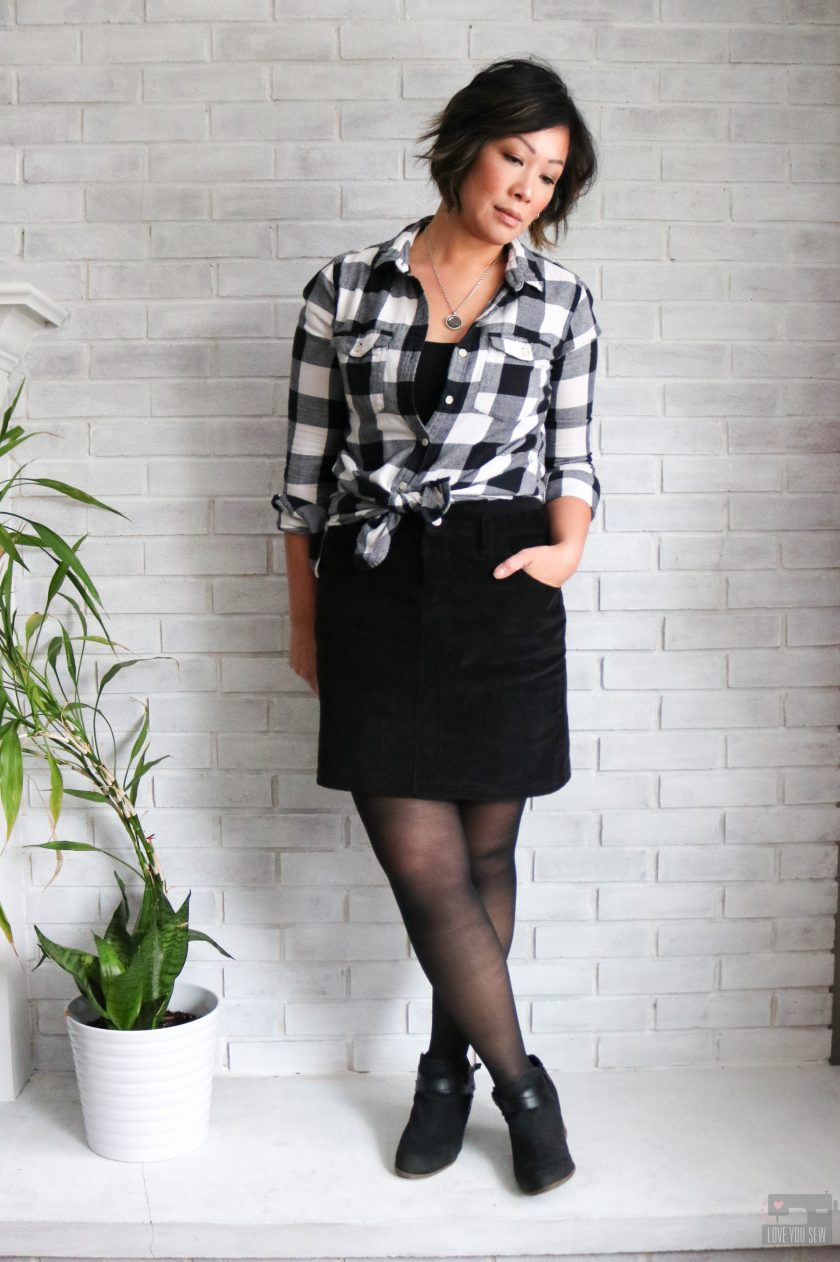 Nothing says bacon and eggs more than a good flannel shirt. You can pick a tee and layer this button-up over top for another relaxed outfit or try out the current trend of tying it right at the waist like I did. It's a nice alternative look that shows off your waist. I picked some solid black tights along with ankle booties to help balance the casual flannel.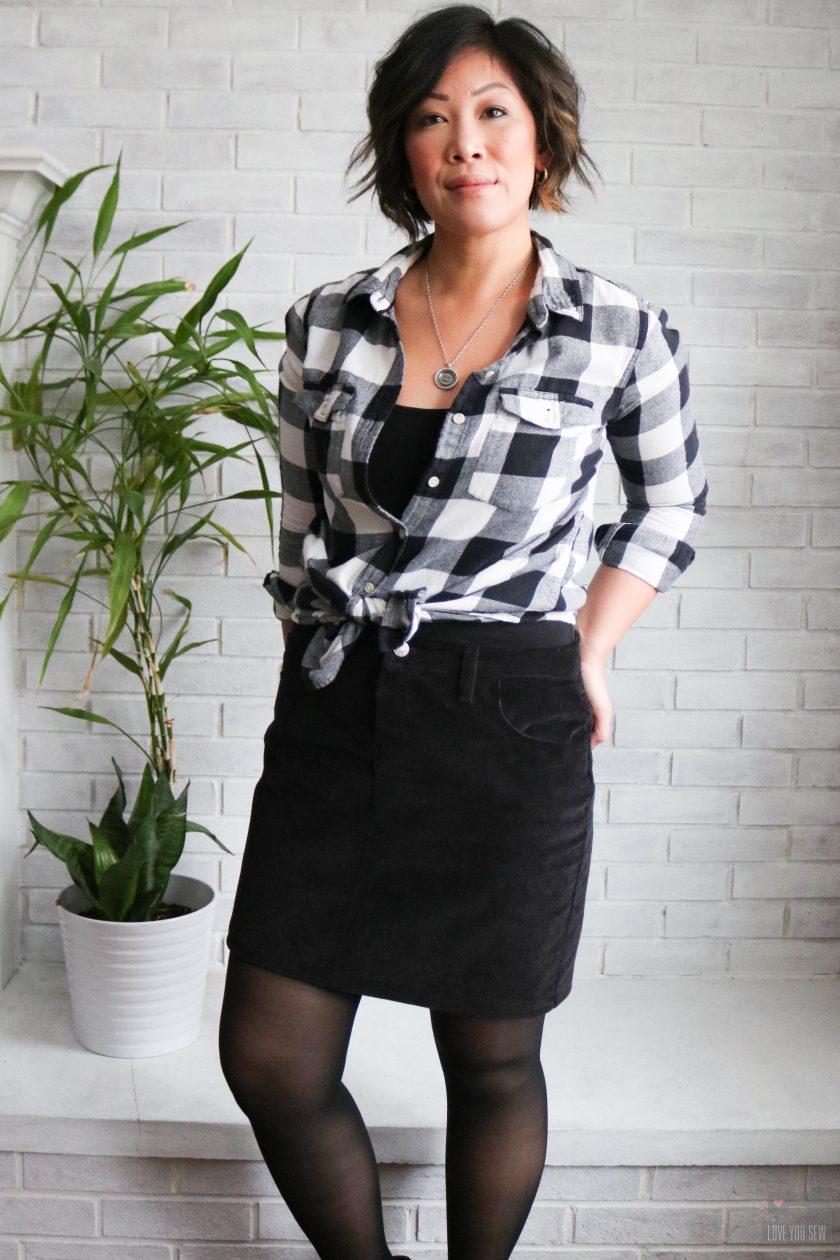 Being Boss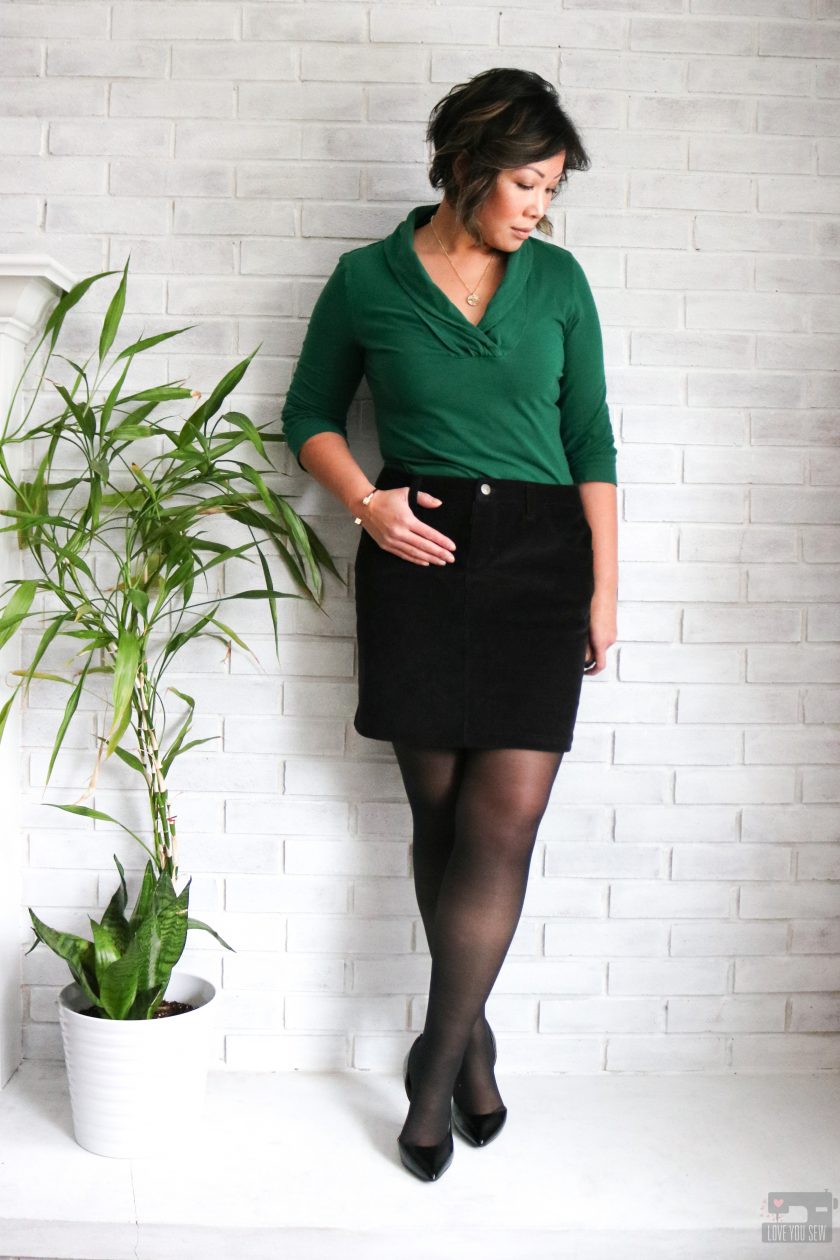 Take your power to the next level at work. A shawl collar top is a classic look and is comfortable in knit for long days at the office. This deep emerald green really compliments the dark corduroy. Add in stiletto heels and a black blazer to make all those stakeholder decisions at your next meeting!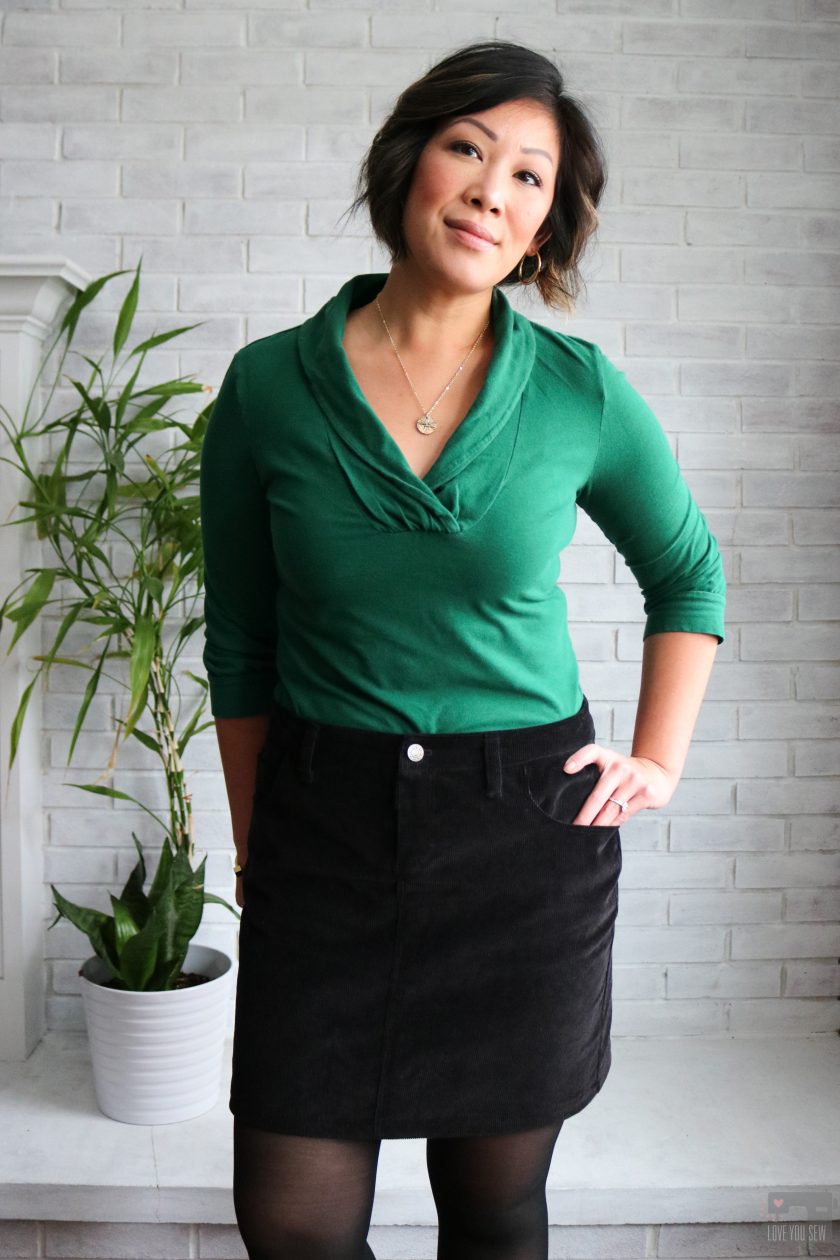 Tailgate Season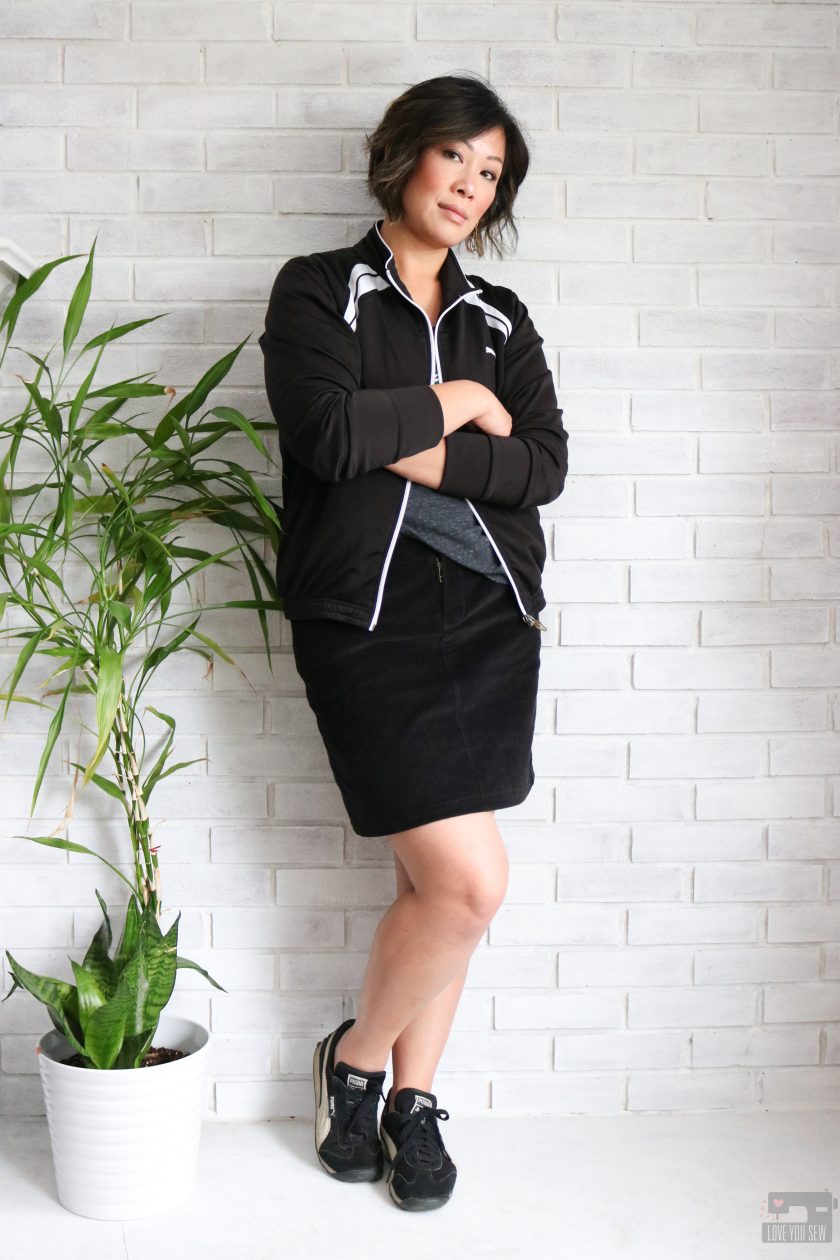 Fall has crazy weather swings and if you are lucky enough to have a warmer day to celebrate your team, you will want to rock the Sandbridge. I paired my favorite NFL tee along with a track jacket to get ready for cold beers and stick-to your-ribs BBQ. Granted, I could only be bare-legged through September but this outfit shows how great this skirt can also look in some sneakers!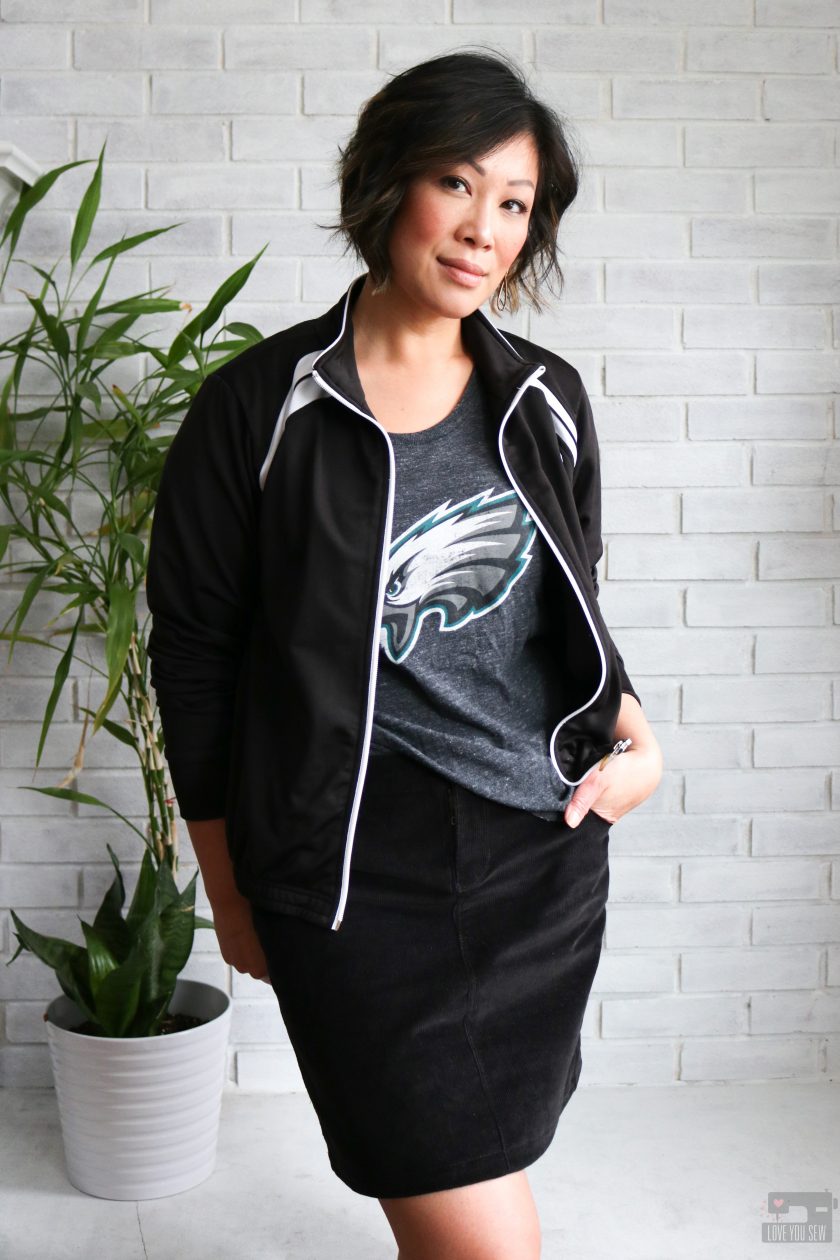 Whatever your style or fabric selection, I hope you found some inspiration for your next Sandbridge. How would wear your skirt?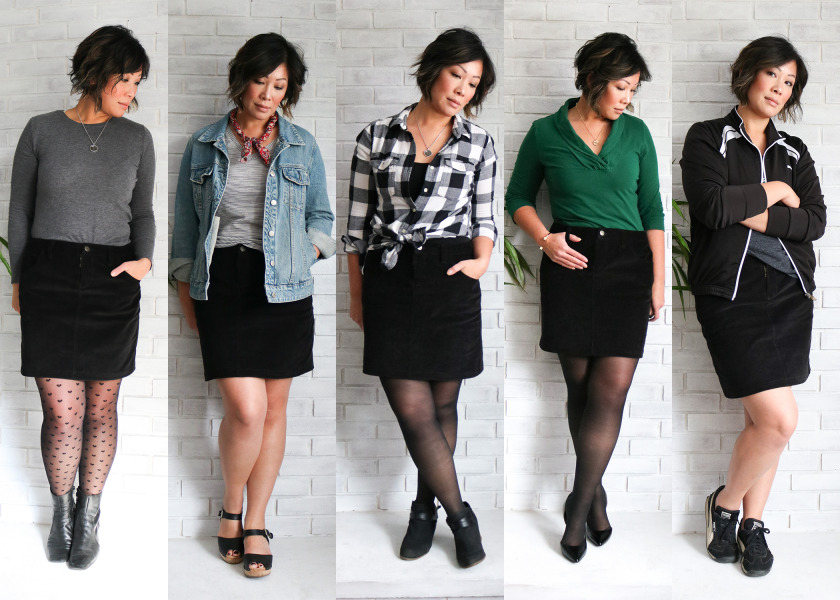 ---
You had me at tailgate season, Cristy!  I honestly can't pick a favorite outfit, they're just all so good.  I love seeing how versatile the Sandbridge can be!  Thank you for all the great inspiration!