Up today for Raspberry Creek Week is a classic navy and white striped Nessie Top from Craftiness is not Optional and another pair of Go To Leggings!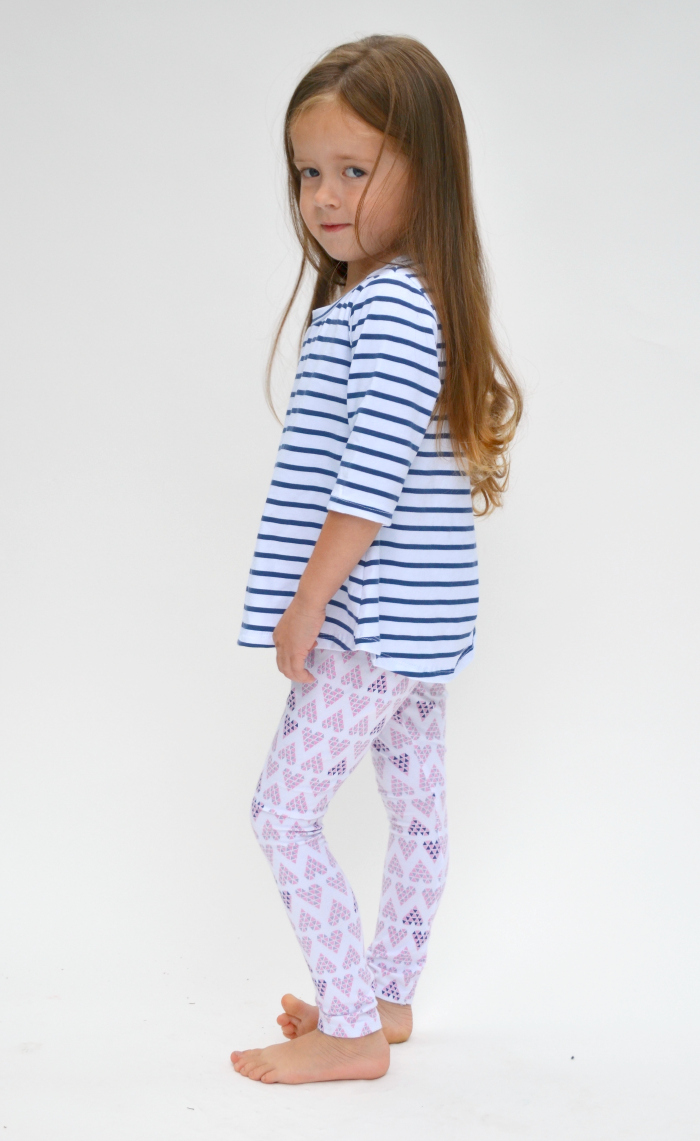 You can never go wrong with a Nessie Top – it's a staple pattern for anyone who sews for girls.  I love the swingy style and the slight hi-low hem.  It also comes in 3 sleeve lengths and has an optional peter pan collar!  I went with a 3/4 length sleeve, which I think is a classic choice for a striped tee.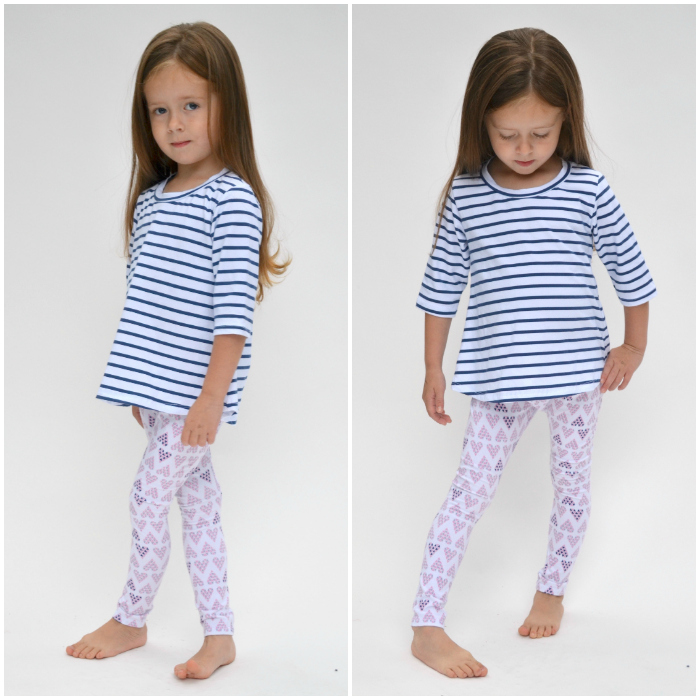 This time I made a couple changes to the Go To Leggings so they'd fit my skinny mini a little better.  I made a 2T but lengthened to the 4 hem line.  After trying them on I reduced them even more at the top, to more of an 18 month.  Again, the pattern itself is perfect in fit, I just needed to alter it for my unique kiddo.  And if perfectly fitting leggings don't sum up the gloriousness that is sewing, I don't know what does.
But wait, there's more!  You get a two-for-one today, because I used more Raspberry Creek club knits to make another Nessie/Go to Leggings outfit for my middle girl!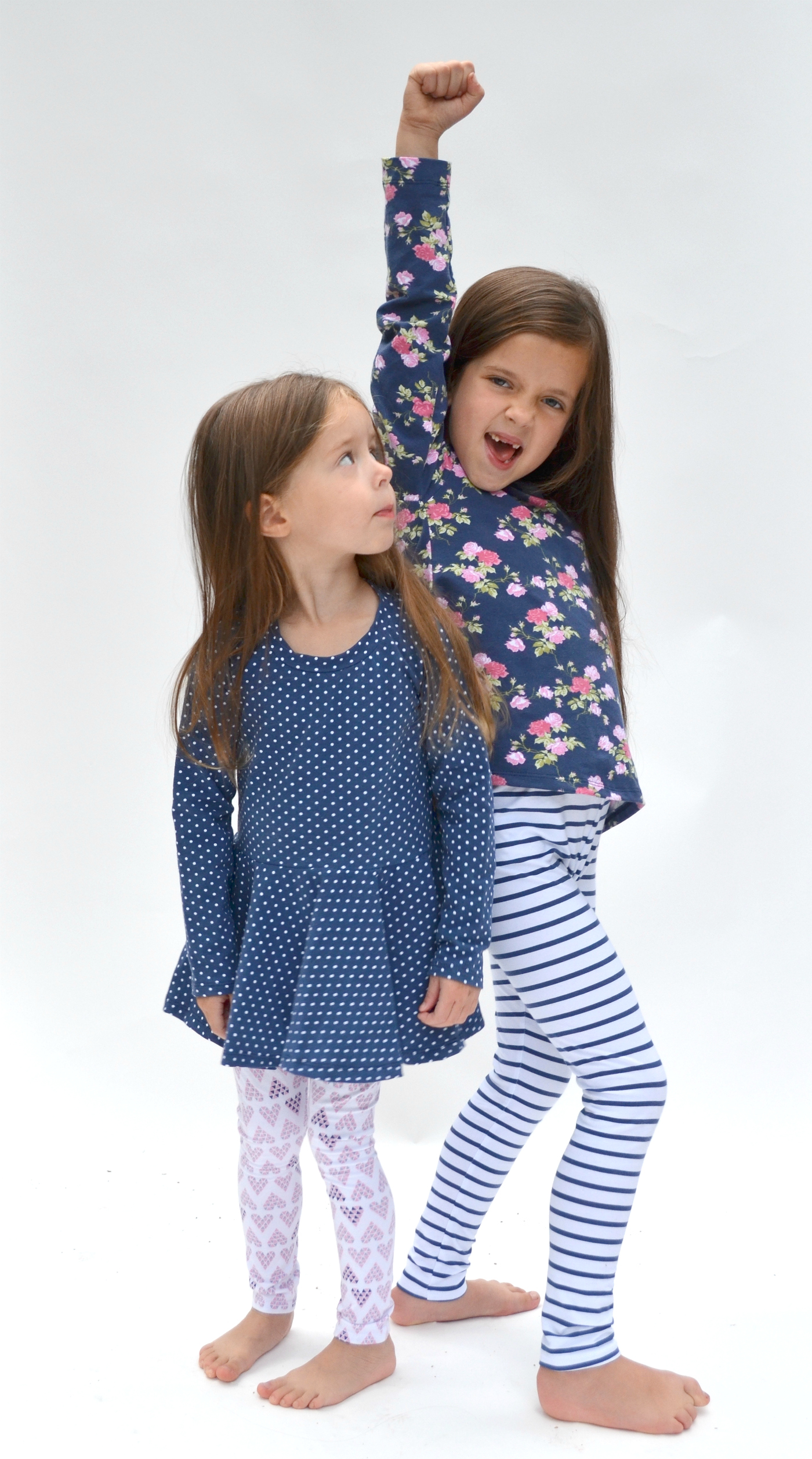 She's a fan 🙂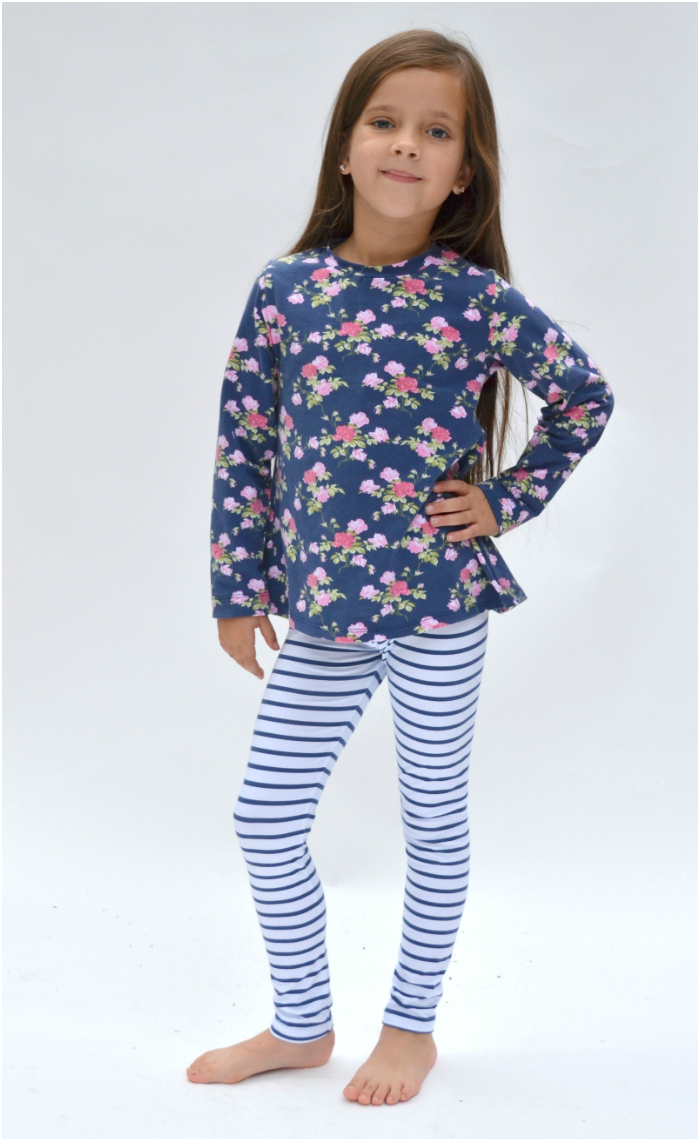 This one is a long sleeved Nessie and straight up size 6 leggings.  Besides wearing a size lower than her age, this girl pretty much fits perfectly in everything right off the rack.  So the fact that the leggings fit her perfectly with no alterations tells me it has spot-on sizing.  I just love how fast they are to make.  If you cut and sew a bunch of leggings factory-style you can churn these babies out so much faster than you could drag all your kids to Target and buy mass produced versions.  Gotta love that.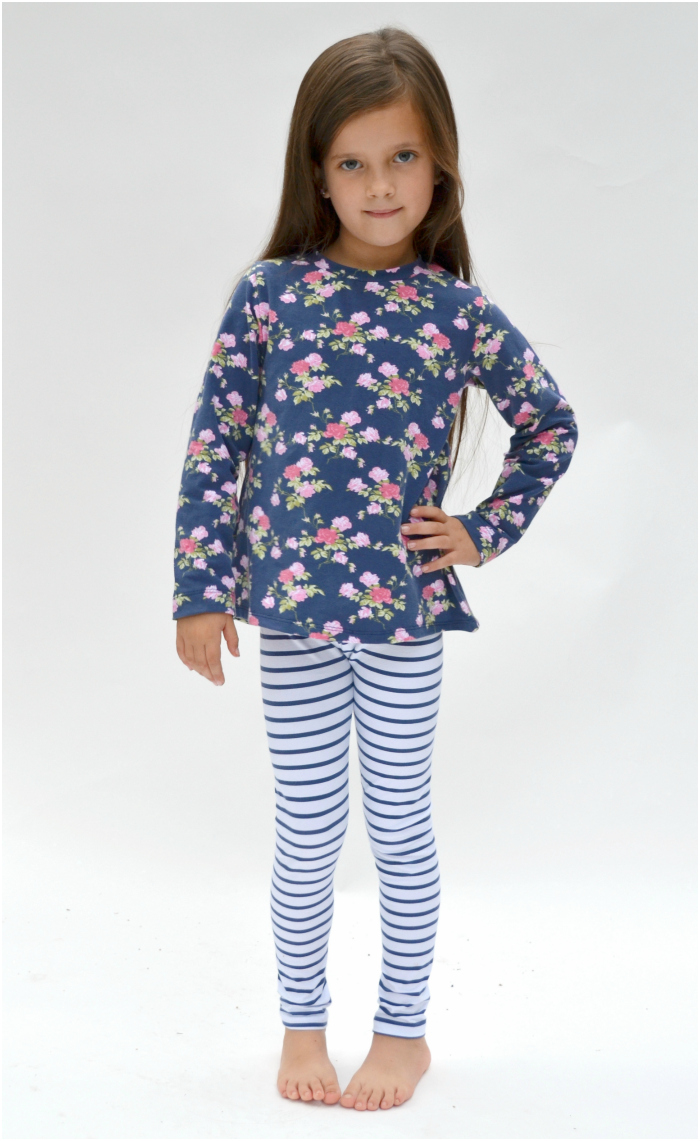 And I just realized I gave you an accidental sneak peek of tomorrow's outfit!  Oops!  You'll have to forgive me.