Can you tell she loves this one?  Raspberry Creek Week day 3 is all about the Pistachio Tee from Sew Like My Mom!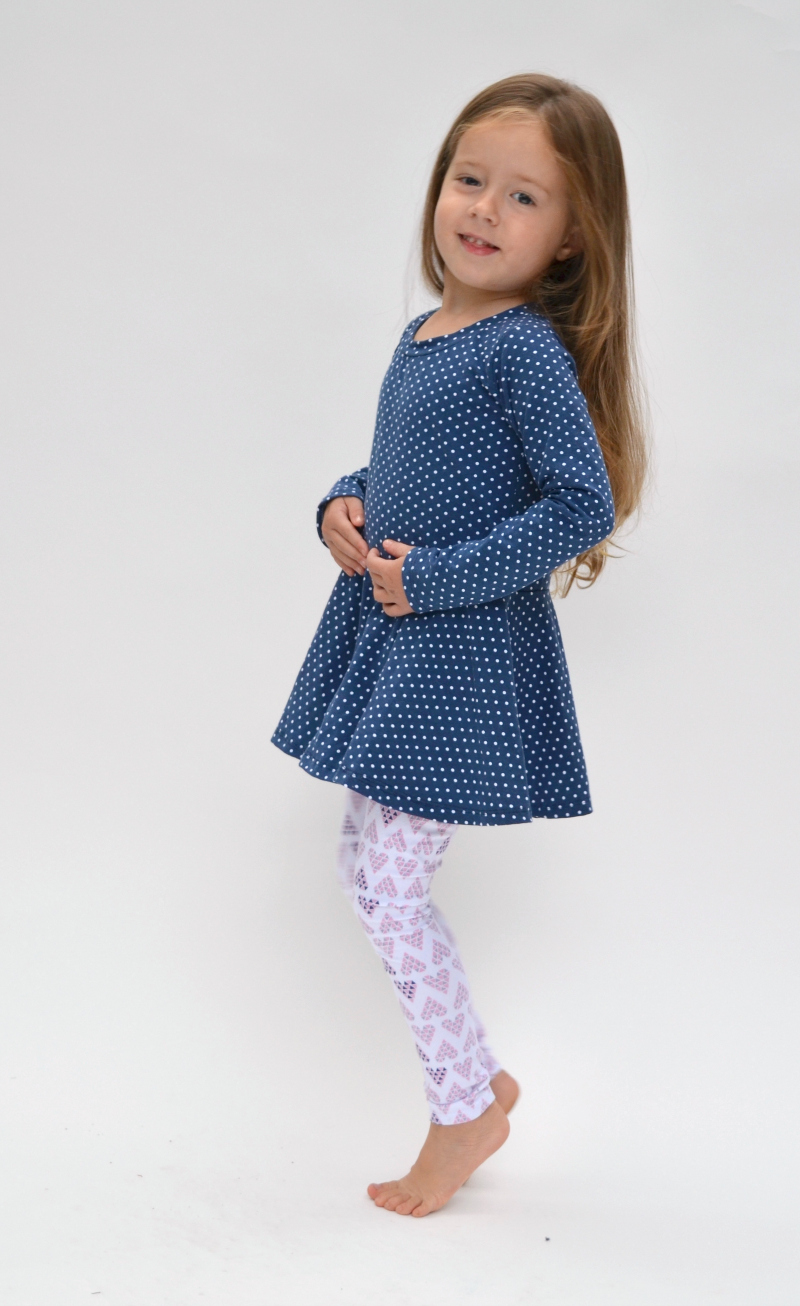 Before you get too excited, the Pistachio Tee is not quite released yet, so you'll have to be patient.  But I promise it'll be worth the wait.  The Pistachio can be a perfect basic knit tee, but it also has options for 2 sleeve lengths, color blocking, elbow patches, a front pocket, and as pictured, a peplum.  I kinda winged my peplum because I wanted to make it more of a tunic length for wearing with leggings, but the actual pattern will have a much better shirt length peplum.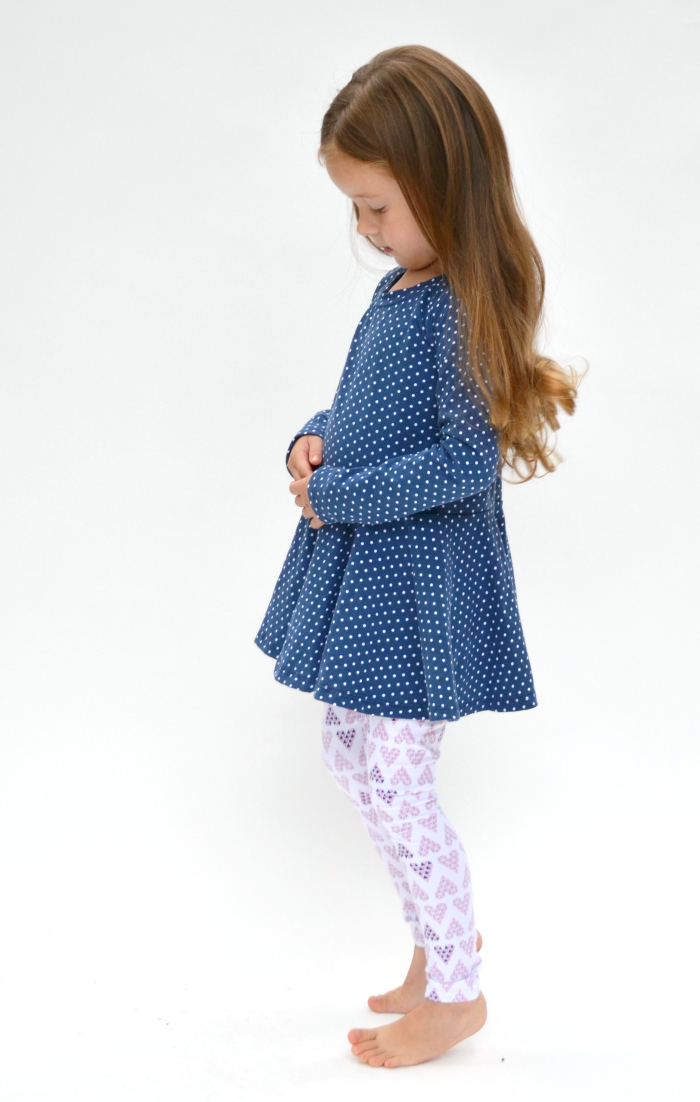 The leggings are of course the amazing Go To Leggings featured in yesterday's post!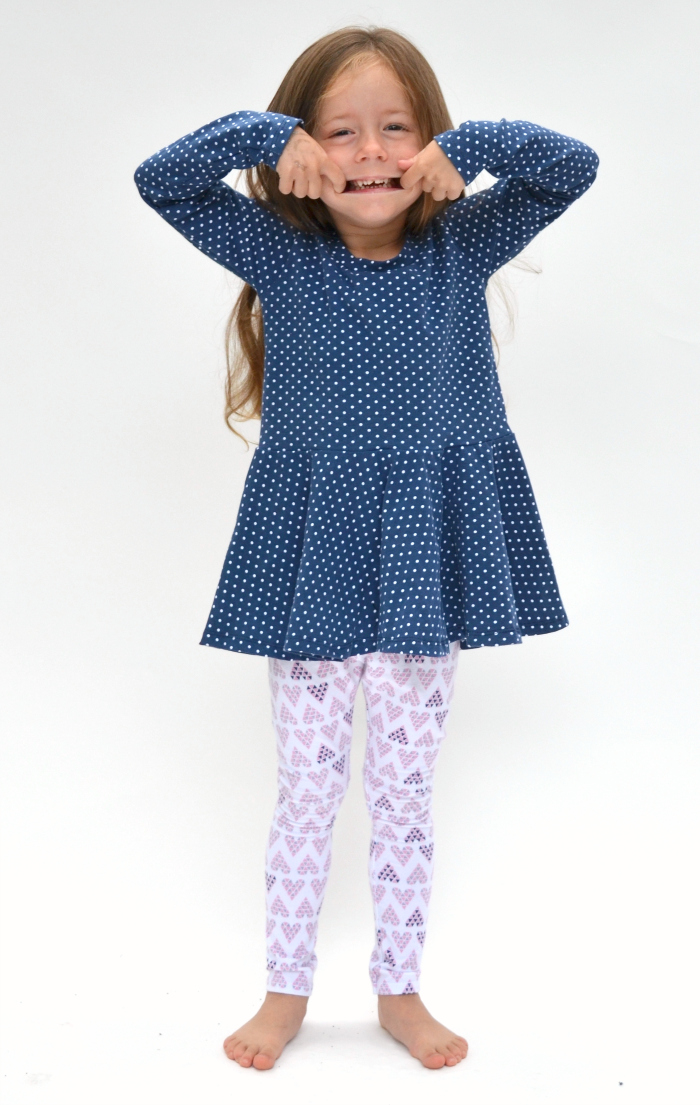 After 3 costume changes, my model started getting punch drunk….I managed to rein her in a little bit so come back tomorrow for another Raspberry Creek Fabrics outfit!