Today's the last day of Raspberry Creek Week, but I promise it's not the last time you'll see these gorgeous club knits on the blog.  I still have two prints I haven't used and a french terry!  Diana is getting new stuff in all the time, so make sure you go check it out!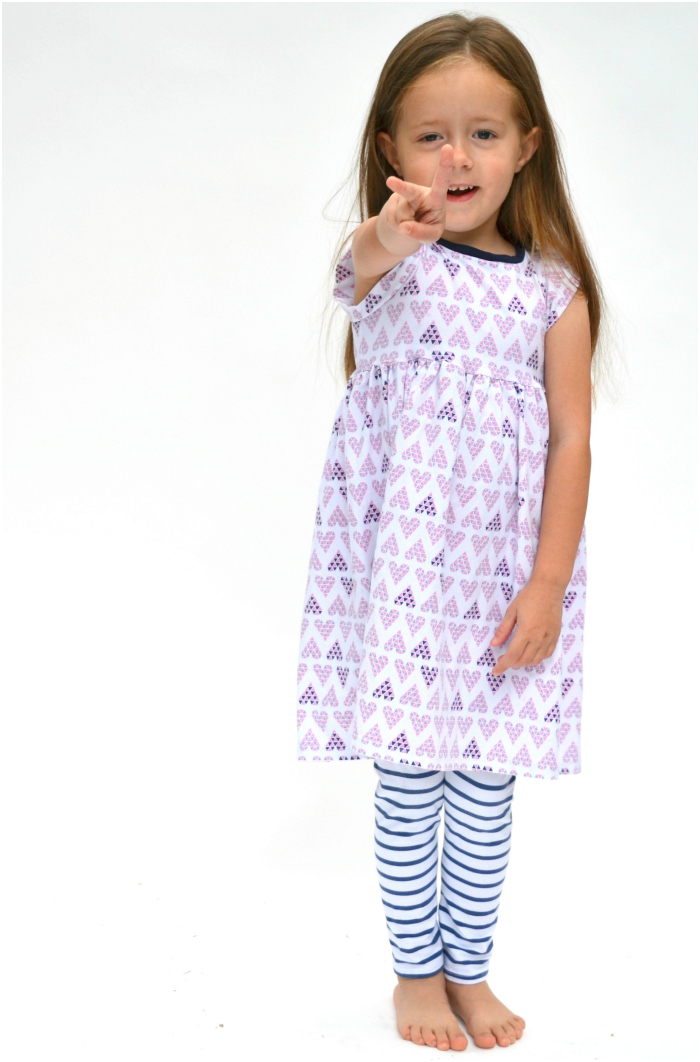 This darling little dress is the Snapdragon from Sew Like My Mom and it's loaded with options!  It has FIVE different sleeve lengths to carry you through all seasons. I actually made this a little while ago when we still had summer weather, so I made the ruffle sleeve option.  She can still pair it with her Go To Leggings for fall with a cardi over it or a long sleeve shirt under it.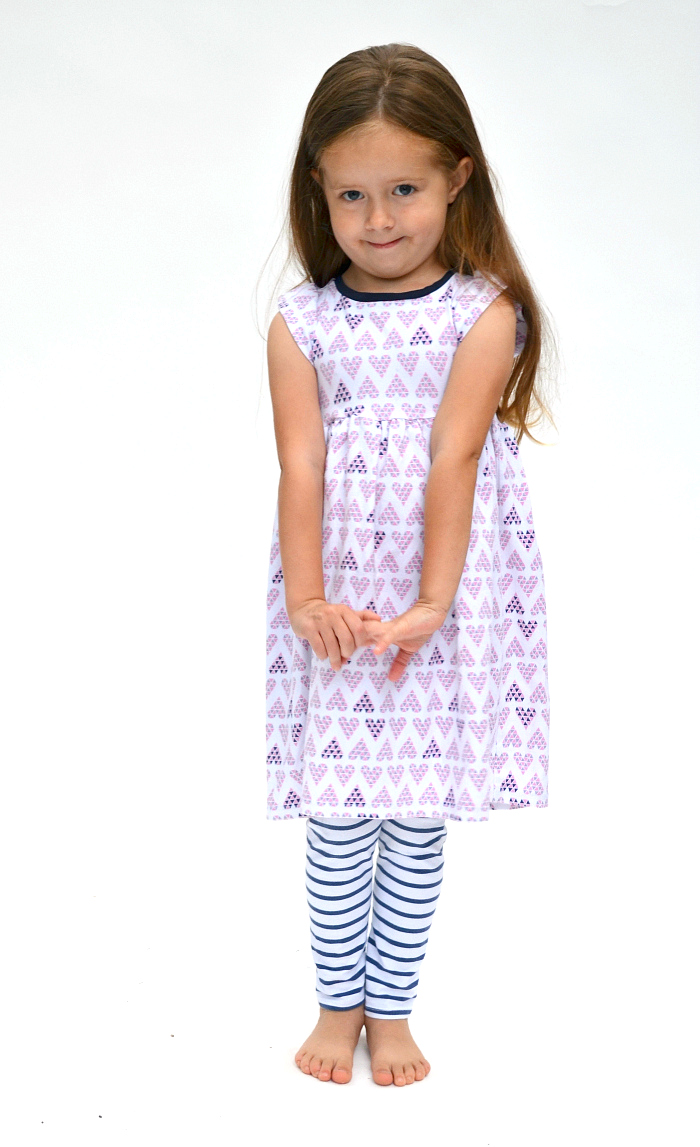 I have a couple more of these planned for her with the longer sleeve options.  The Snapdragon is just a perfect easy to sew, easy to wear knit dress.  She loves them for preschool because she can still wear a dress like she loves to do, but I don't worry about it getting ruined (or more likely, getting a note that she's overdressed.  They seem very concerned about that over there.  Anyone else have a preschool where your kids have to wear tennis shoes and can't wear cute booties?  Um, that severely limits our fashion choices!)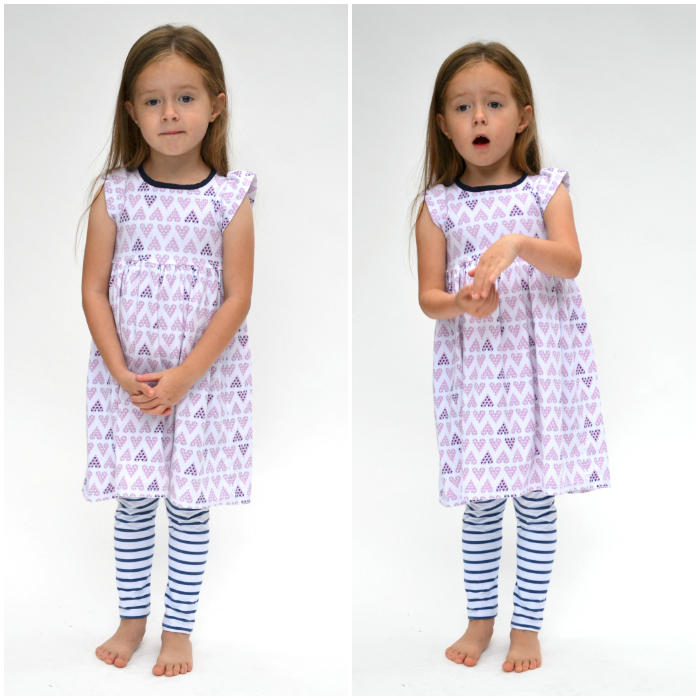 This is the size 3 with a size 4 length, but next time I'll just make a straight size 4.  The sizing, instructions, and pattern are spot on and very professional.  The Snapdragon gets two thumbs up from me!
So that's all for this Raspberry Creek Week!  Thank you so much to Diana for providing all these beautiful coordinating fabrics so I could fill my kiddo's closet with some cute everyday basics.  It was just the kick in the pants I needed!  My girls are pretty excited about their new duds too 🙂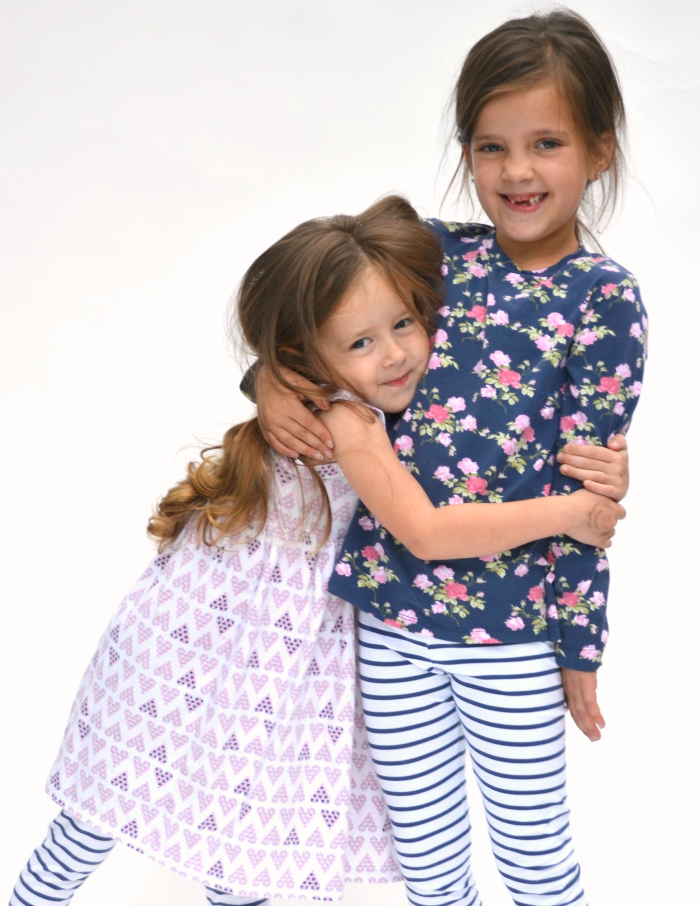 And here's a little collage so you can see how well all these outfits coordinate for mix-and-match wear!