A couple weeks ago, Diana from Raspberry Creek Fabric sent me a huge box of her gorgeous club knits to play with.  I decided to use them to make a mini capsule wardrobe for my daughter since they all coordinate so nicely.  For the rest of the week I'll be sharing the pieces I made so I decided to dub it Raspberry Creek Week!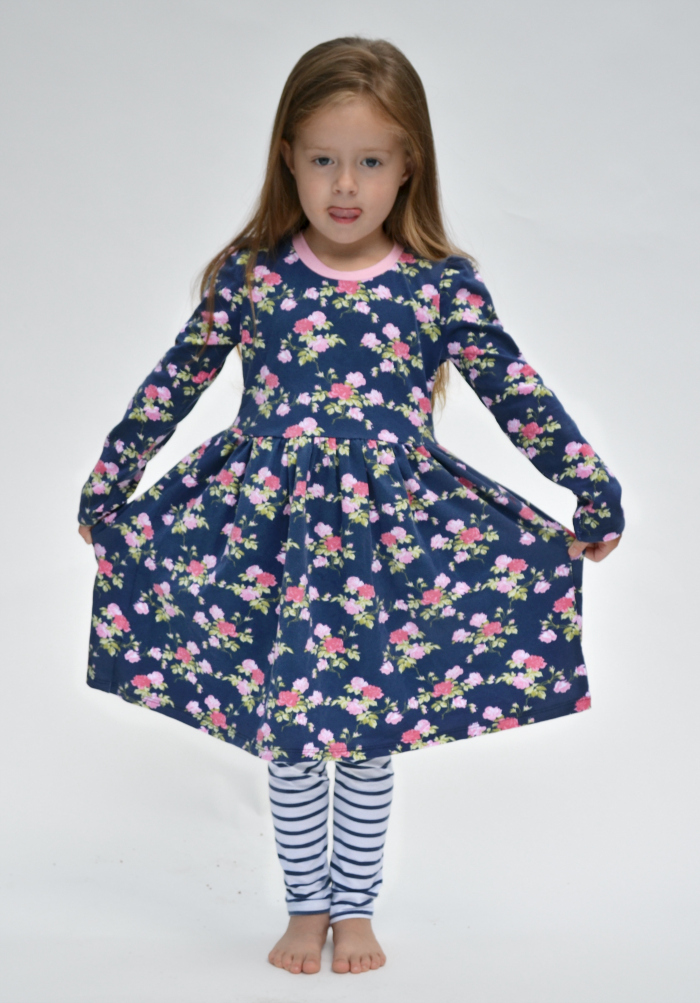 Today I'm sharing a Kensington Dress made with this beautiful navy and pink floral club jersey.  The Club knits from Raspberry Creek are proprietary designs that Diana prints exclusively for her shop.  They're a cotton/spandex blend comparable to the highest quality knits you may have used from manufacturers like Art Gallery and Riley Blake.  They are super soft, stable, and a great weight for t-shirts, dresses, kids leggings, hoodies, blankets, and pjs, to name a few.  And the price can't be beat!  I highly recommend them.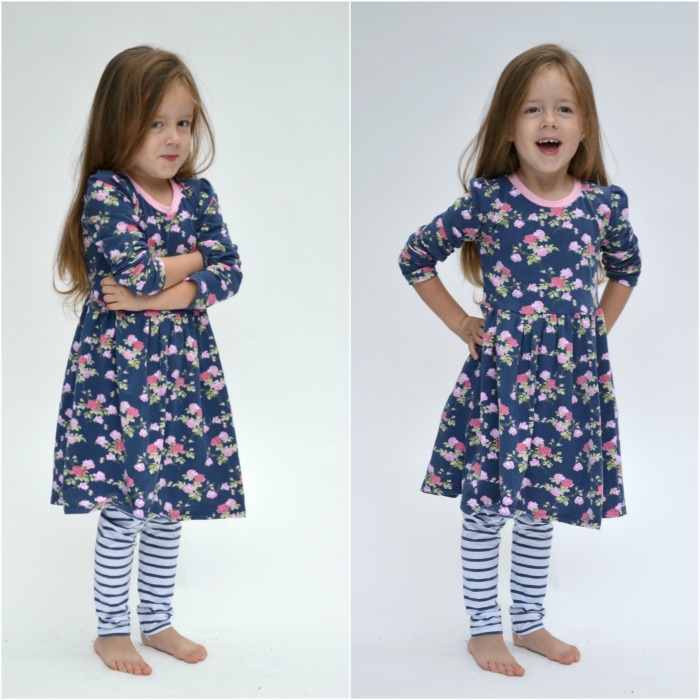 I used the aptly named Go To Leggings pattern for the striped leggings.  Juniper is 3, but wearing rtw size 4, so I decided to start with a straight size 4 and they fit exactly as I expected they would.  These are fine for now with plenty of room to grow, and perfect for PJ pants.  But I decided to make a couple alterations to the pattern which I'll show you later in the week to accommodate my tall and skinny kiddo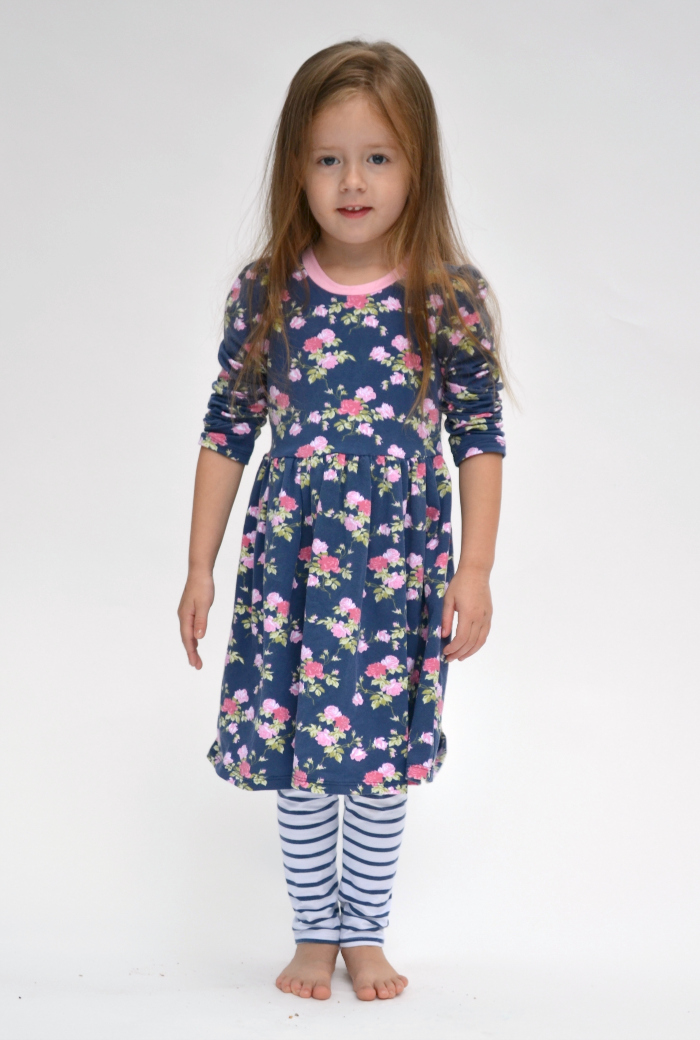 The Kensington Dress is a straight size 3.  The only alteration to the pattern is that I opted to make a traditional neckband instead of the neck binding from the pattern.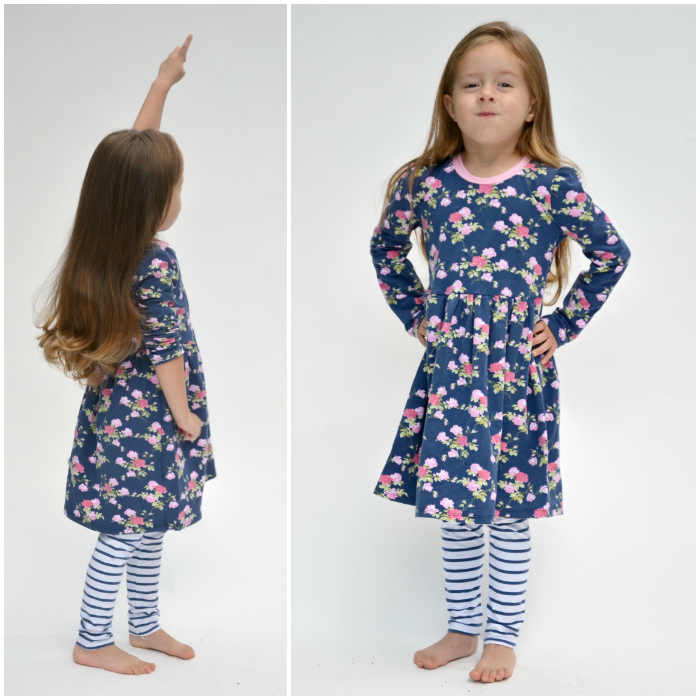 So that's Raspberry Creek Week outfit number 1!  Come back tomorrow for another installation!