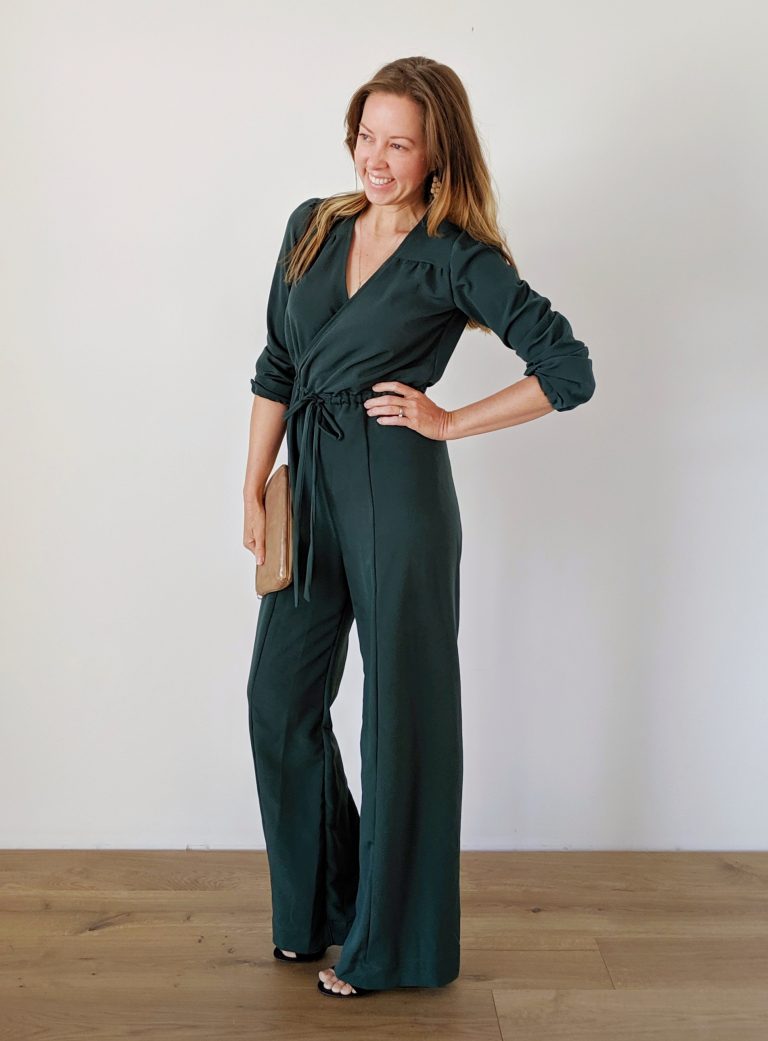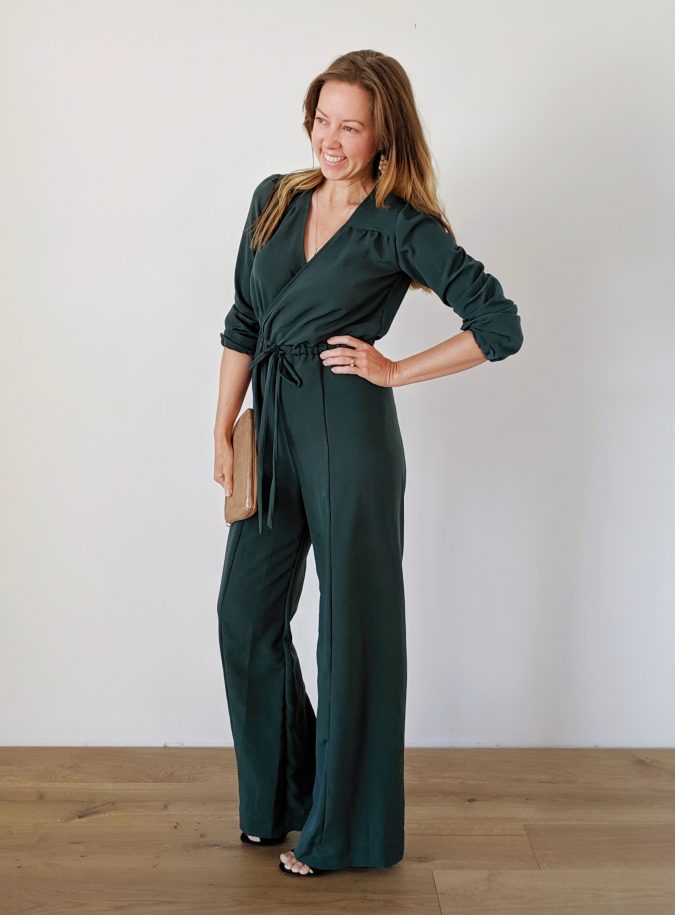 Last weekend I went to a wedding with an overall Gatsby/gilded age/art deco theme. The wedding itself was black tie formal, so I had to buy a gown for that. Lots of tears, cursing, and rage ensued. Needless to say I do not enjoy a. shopping, b. wearing dresses, or c. shopping for a dress to wear. I found one that was good enough and moved on with my life. If you follow me on IG you will know that I didn't even bother hemming it, I just hiked it up all night because I refused to put any effort into it.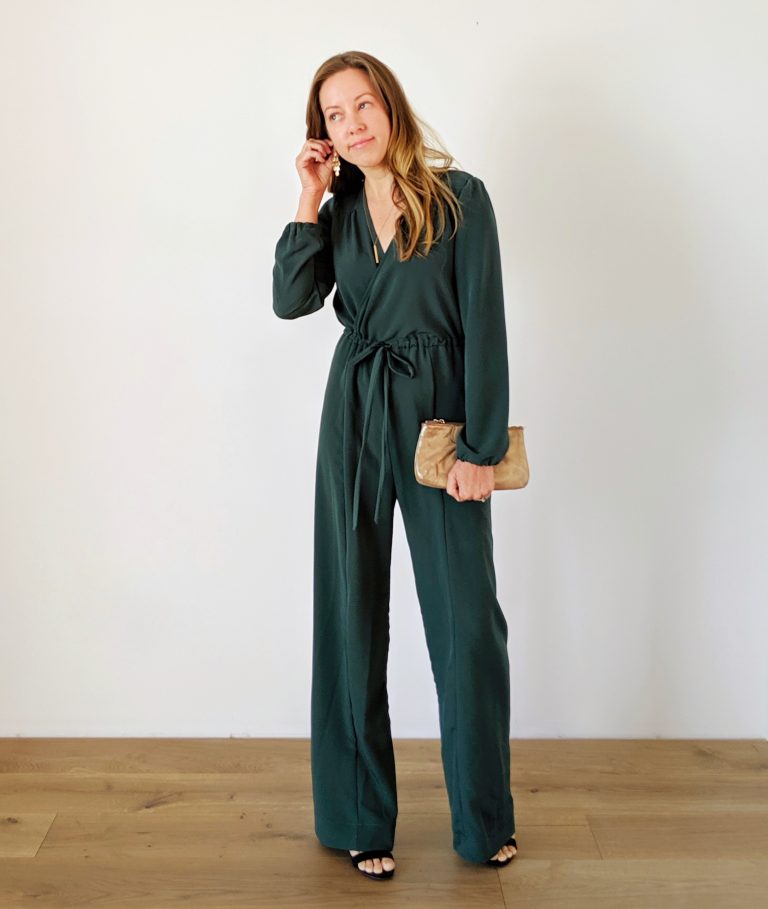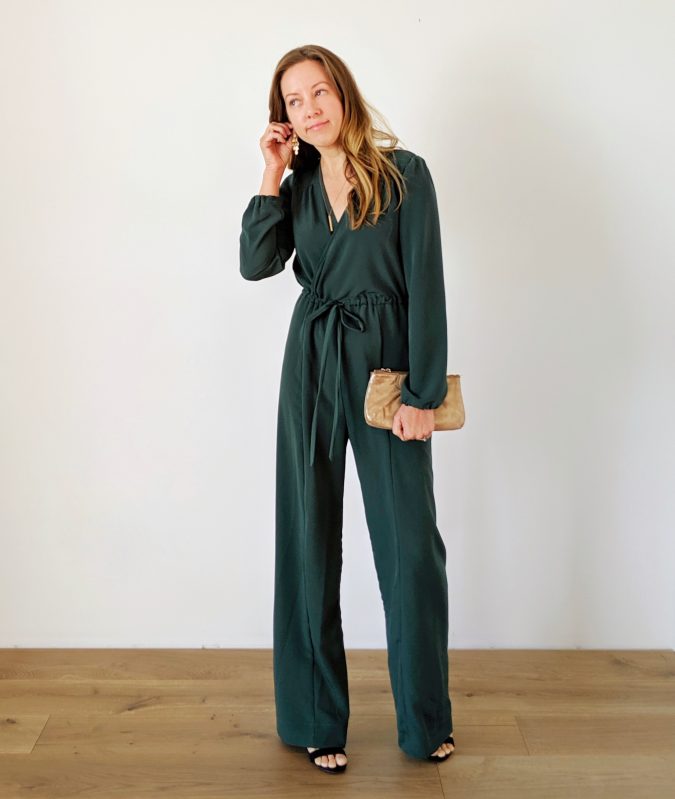 But for the rehearsal dinner, I really wanted something simple yet elegant that would somewhat adhere to the theme of the weekend. I've had the Orchid and Parasol patterns since they were released but just never had an event fancy enough to justify making them. To be clear, these patterns are probably not overly fancy for most people, but with my lifestyle they may as well be a coronation gown.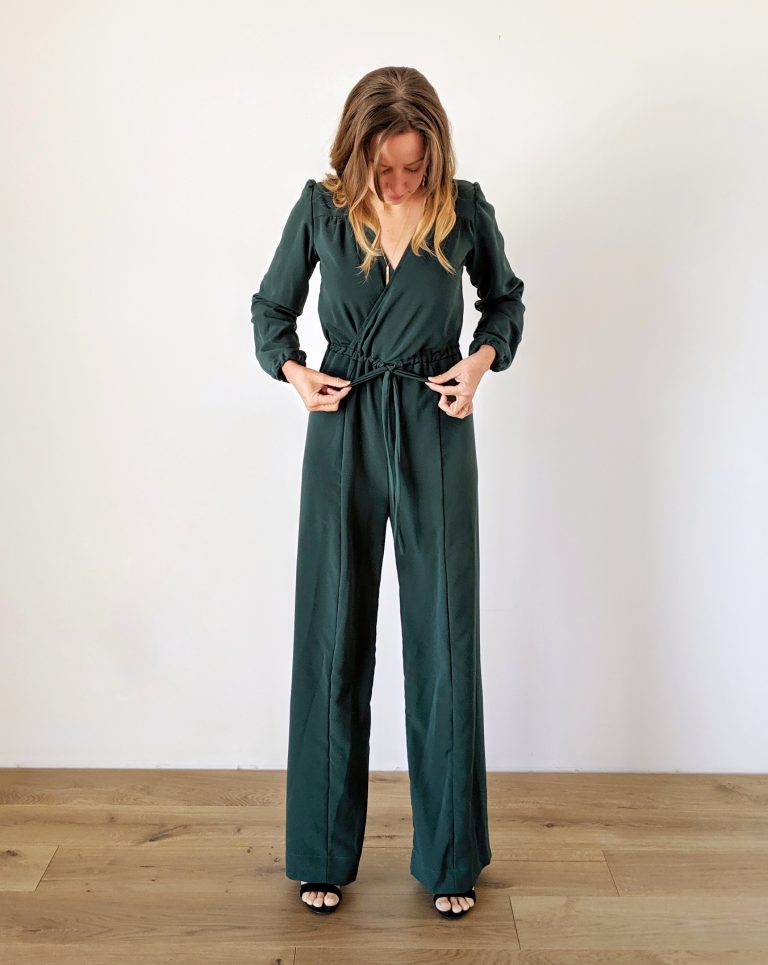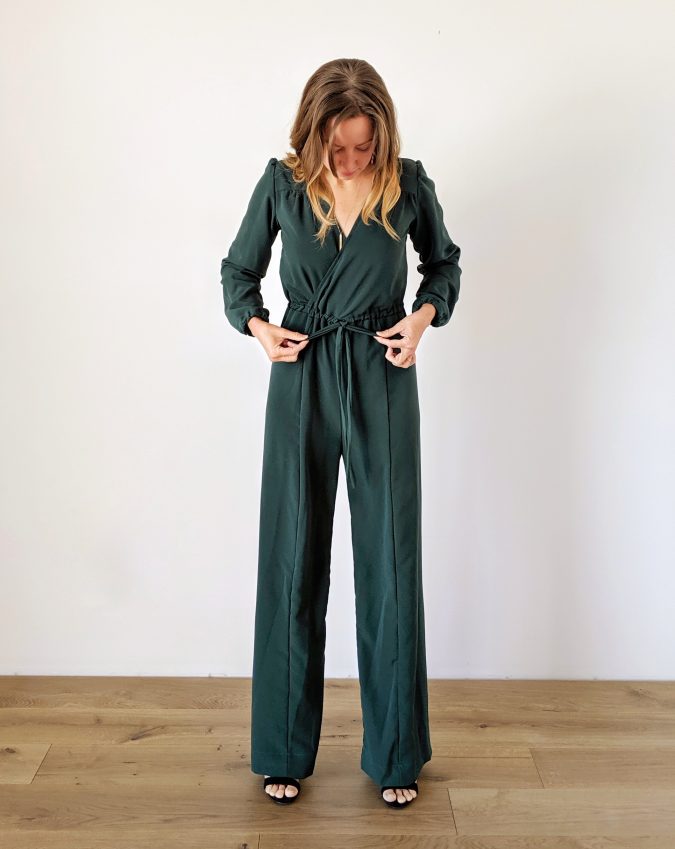 I was making this at the very last minute, as one does, so I was relegated to whatever was at Joanns. I really wanted a gorgeous drapey rayon, but of course they only had that in olive, which on any other day I would be gaga over. But I had my heart set on a rich vibrant jewel tone green, so I was stuck with this crepe poly. It ended up being just fine. You can't see the color in any photograph I've ever taken of this garment, which is a shame. But it's really just a simple vibrant emerald.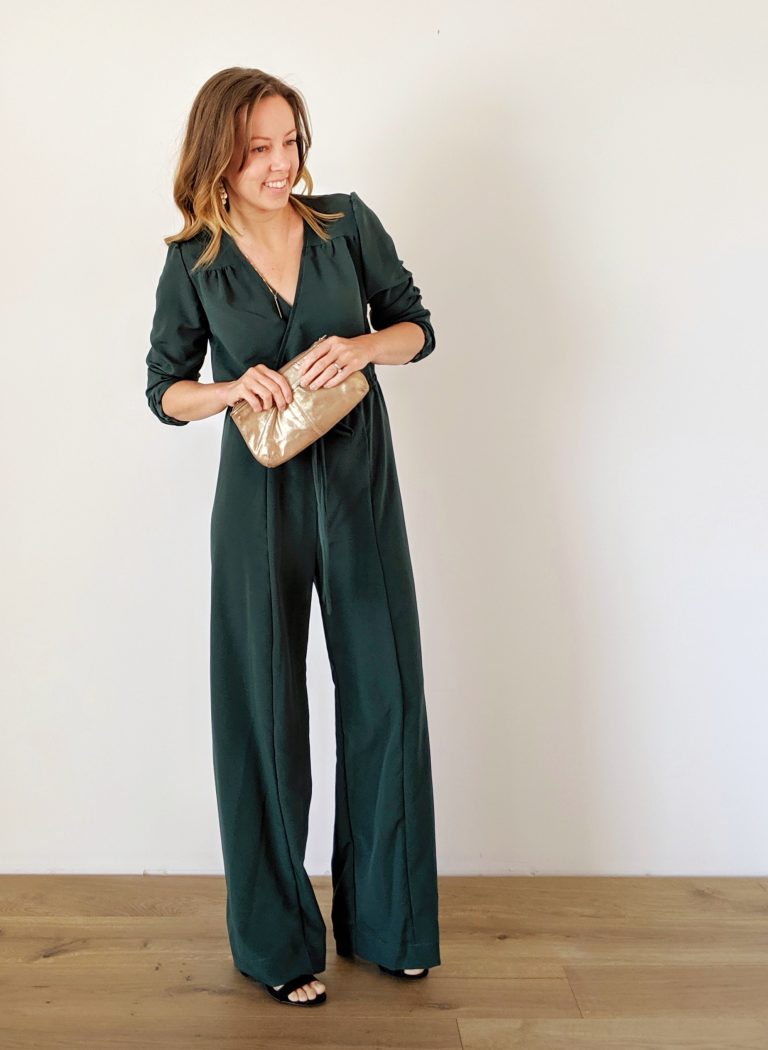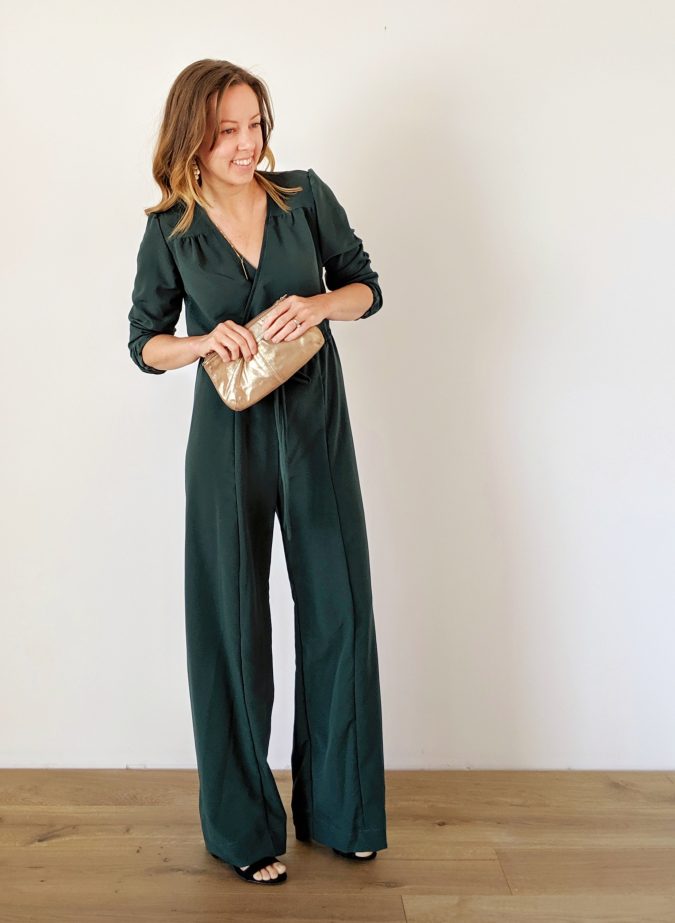 Bonus, this fabric was easy to sew, and I've still never pressed or steamed it, so, there's that. These pics were taken after it sat crumpled in my suitcase for a week.
Pattern Alterations
These patterns are both really straightforward to sew up, nothing tricky or hard about either one of them. I made the top from the Orchid pattern straight out of the box with only a minimal SBA. The SBA on this pattern is super easy because you just shave a little bit off the CF waist after cutting the pieces. I think I took off 3/8″. In the end this probably wasn't even necessary, but I assure you I could swing upside down from a trapeze without any wardrobe malfunctions now. It definitely didn't require any body tape, scaffolding, or caulk, unlike my wedding attendee dress.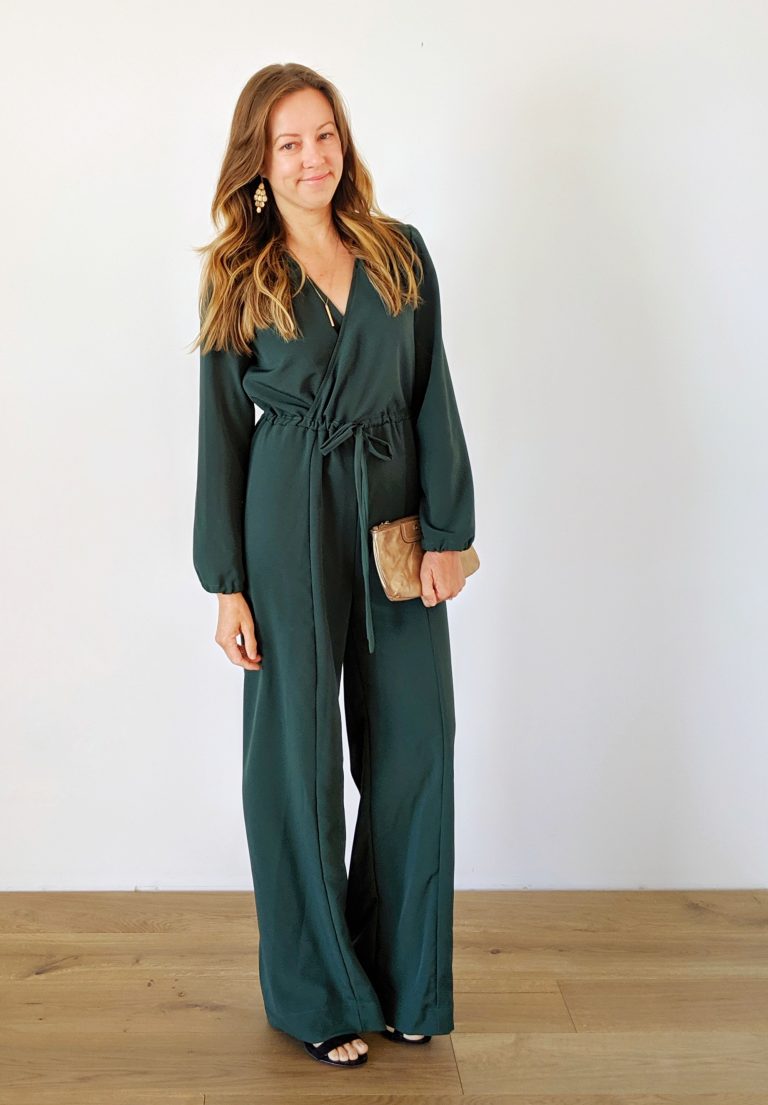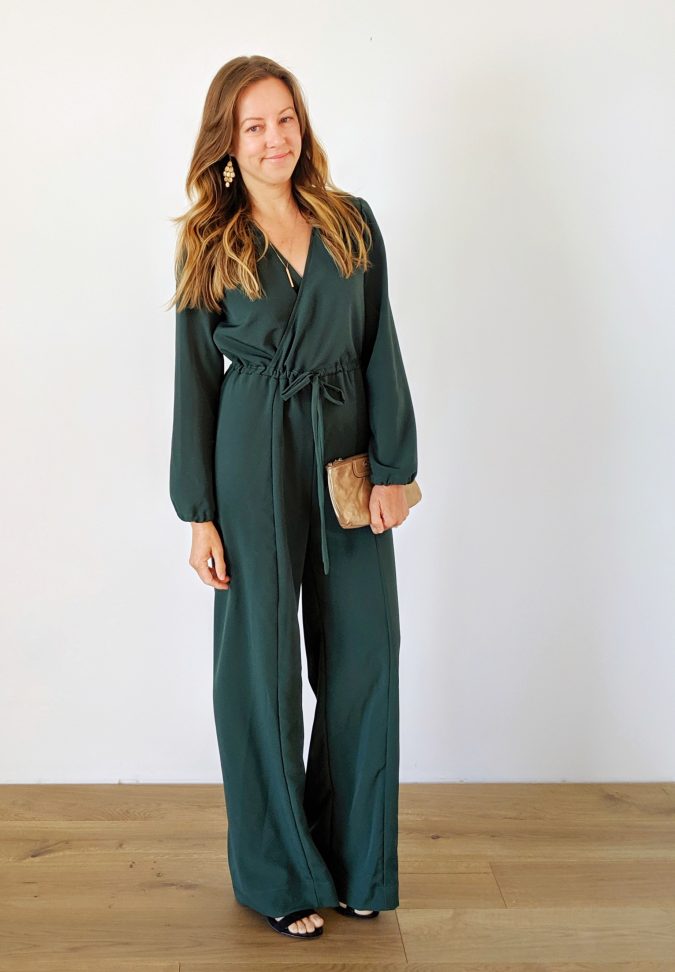 I was given some really great advice to raise the rise on the Parasols before cutting and boy howdy thank goodness I did. I added two full inches and they're still up my ass a bit. I am 5'7″, but my height (as is extremely evident in these pics) is all in my legs. My torso is short to average. So this is an alteration I would never have considered making (usually I lower rises in everything). My advice is to add 3″ and then baste the pants to the bodice and try them on. You have more leeway with a lower crotch in a jumpsuit and you definitely don't want it too high. I can see where a fitted crotch/rise is great for this pattern by itself because you're probably using more structured fabric and want that 70s wedgie vibe. But paired with the Orchid I assume most people are going for a drapey look, and in that case you def need more room there. Just a note!
I also hemmed these a bit more than the pattern calls for and they still brush the floor with 4″ heels, so I don't know that many people would have to add length. But I think too long is always the best bet for pants. What's great about this pattern is that the three pieces are not angled at the waist or hem, so it's extremely easy to add and reduce height on both ends.
The only other thing I did was cut my waist elastic long enough to go around my entire waist. I just personally prefer the evenness from elastic gathers all the way around instead of creating the front gathers by cinching the drawstring.
UNPOPULAR OPINION TRIGGER WARNING: I left off the pockets. Because why do you need pockets in formal wear? You're not actually going to put stuff in there! I will fight about this. I mean, if you have a dress made with heavy brocade and a high-low hem like my awesome cousin-in-law wore, sure. But anything with any drape, no. You're not gonna ruin those lines with chapstick. Come at me, bro.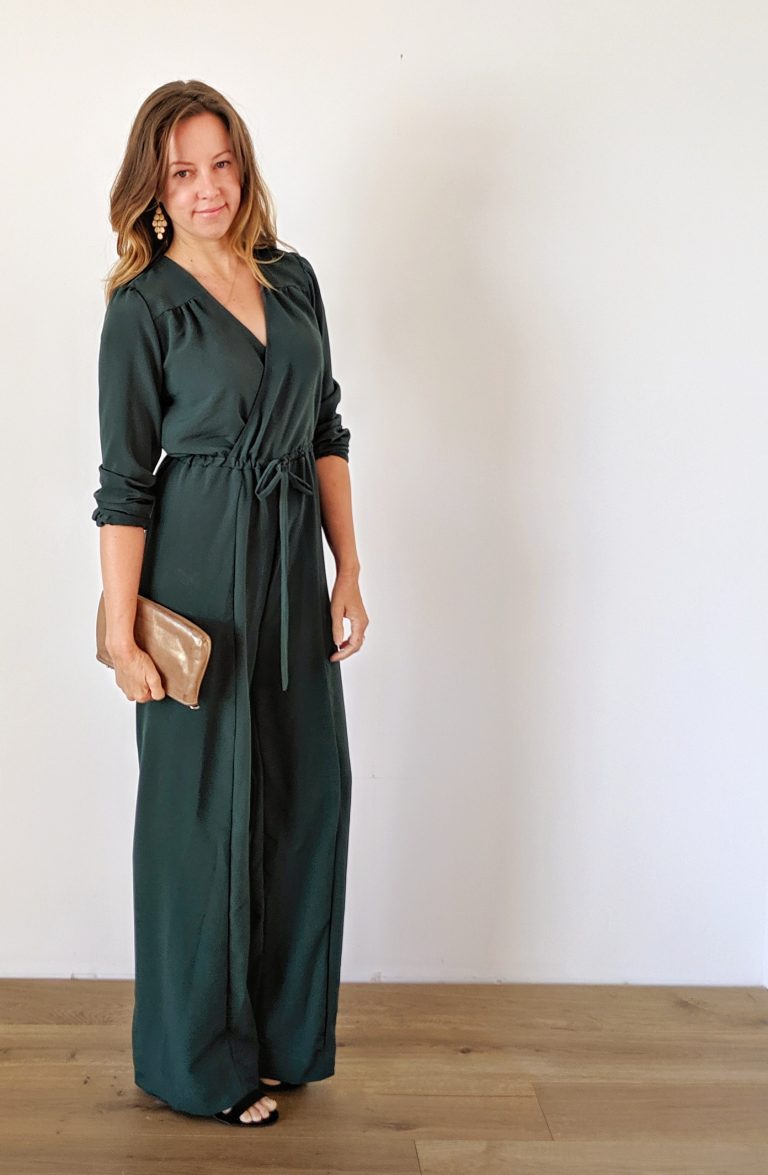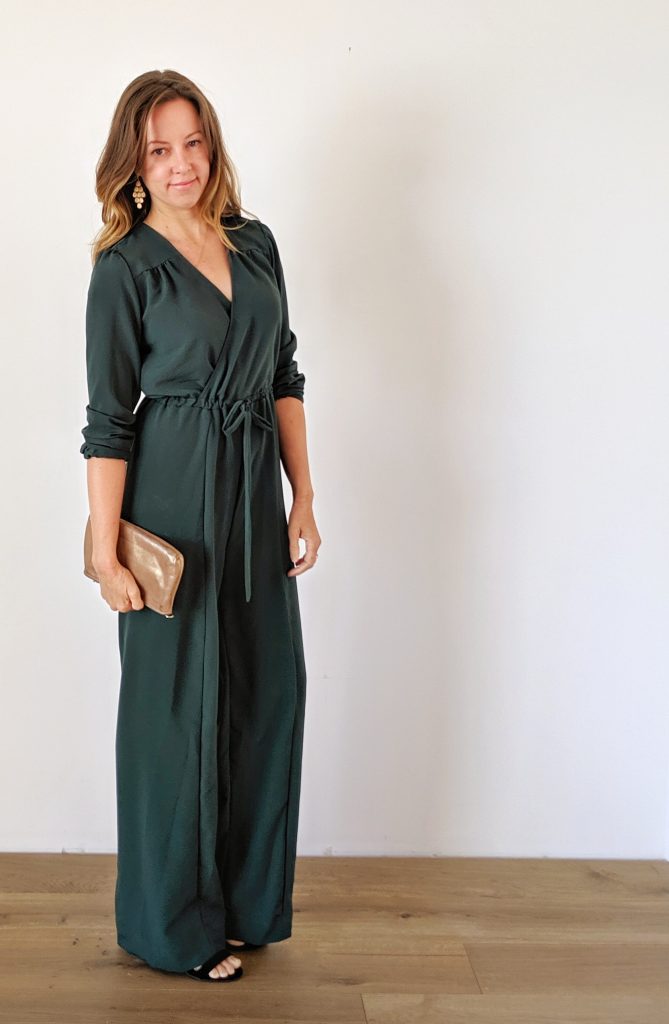 The best part about making a jumpsuit is that I was able to make a smaller size on top and larger on bottom and then just adjust them to fit because of the cross front (I didn't grade, but you can/should!) I can't wear any RTW jumpsuits because of this issue, so it is great to finally have one that fits me! And of course, this jumpsuit could not be more perfect for the wedding theme, so that really worked in my favor, even though I felt like I was walking around in Katherine Hepburn's pajamas.
The end!
Jumpsuit Bodice: Orchid Midi Dress from Chalk and Notch
Jumpsuit Pants: Parasol Jumpsuit from Ensemble (doesn't seem to be available at the moment?)
Shoes: Lulus
Clutch: Coach (but like 14 years old)
Earrings: Target
Necklace: Made by Mary