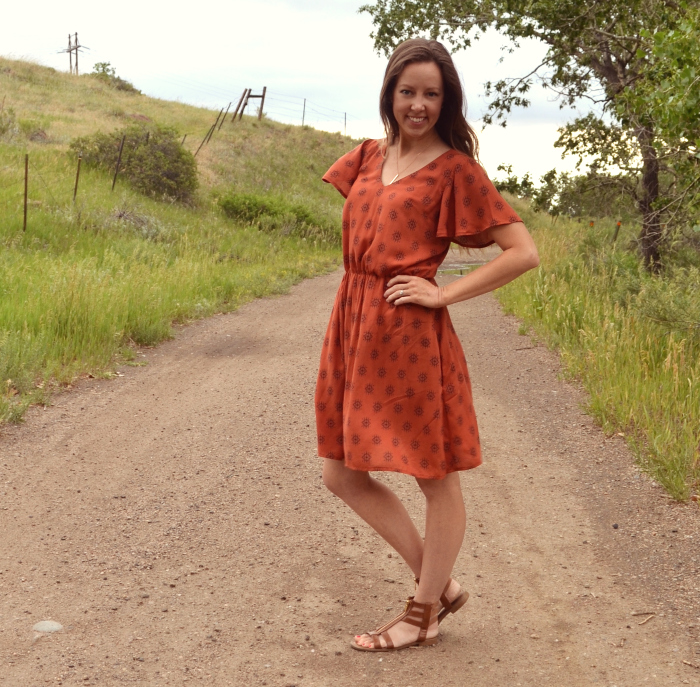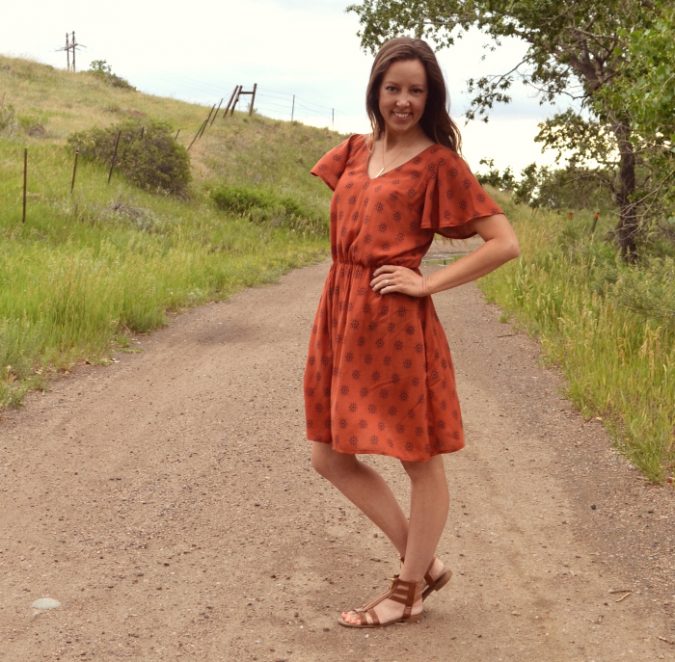 I'm so excited to finally share the Amalfi Dress I made this Spring when the pattern released!  I've been waiting for the perfect project to use April Rhodes' "Ojos Flame" fabric and this was it!  The drape on this rayon challis is absolutely perfect for the Amalfi, and the print really adds to that boho vibe of the silhouette.  Plus, I got to use that fun play on words for my post title #priorities.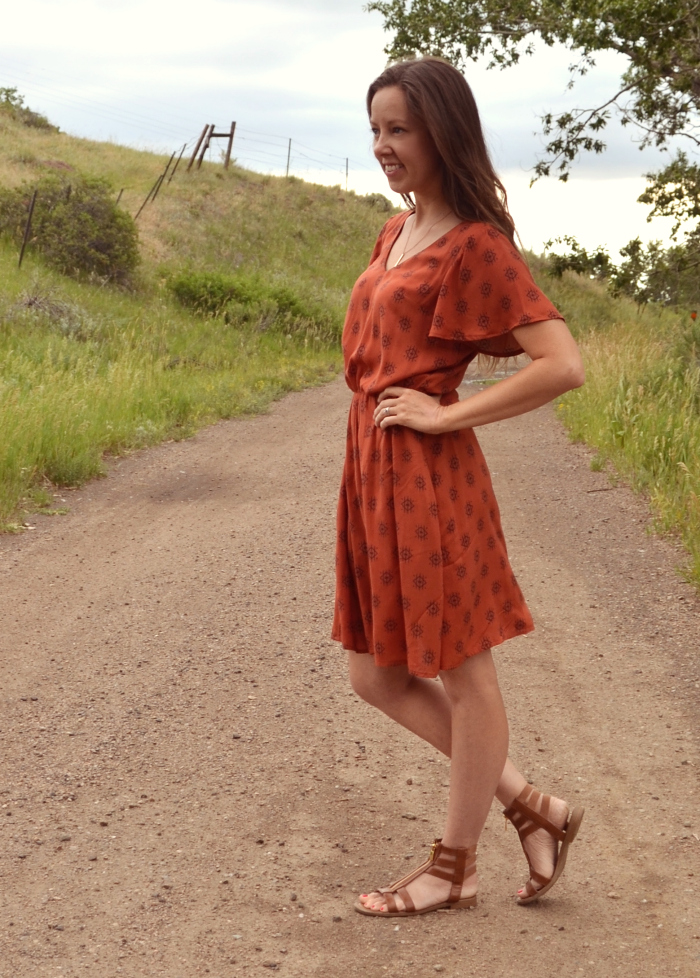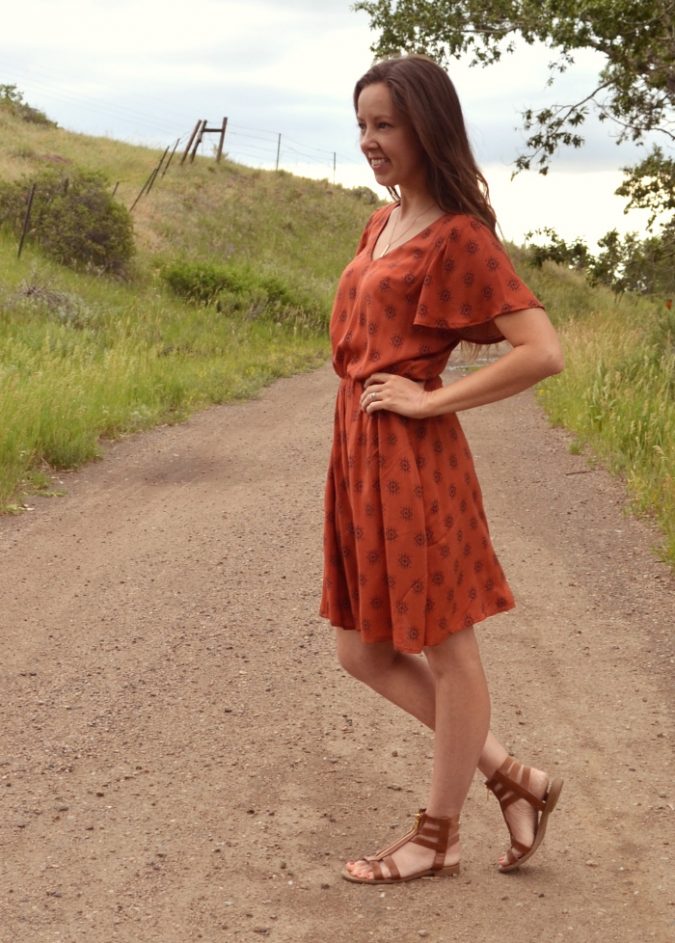 This Amalfi is straight out of the box, view A, with the flutter sleeve.  My only alteration was to raise the waistline by 1″, but I have to do that on all patterns that have a defined waist because I'm short waisted.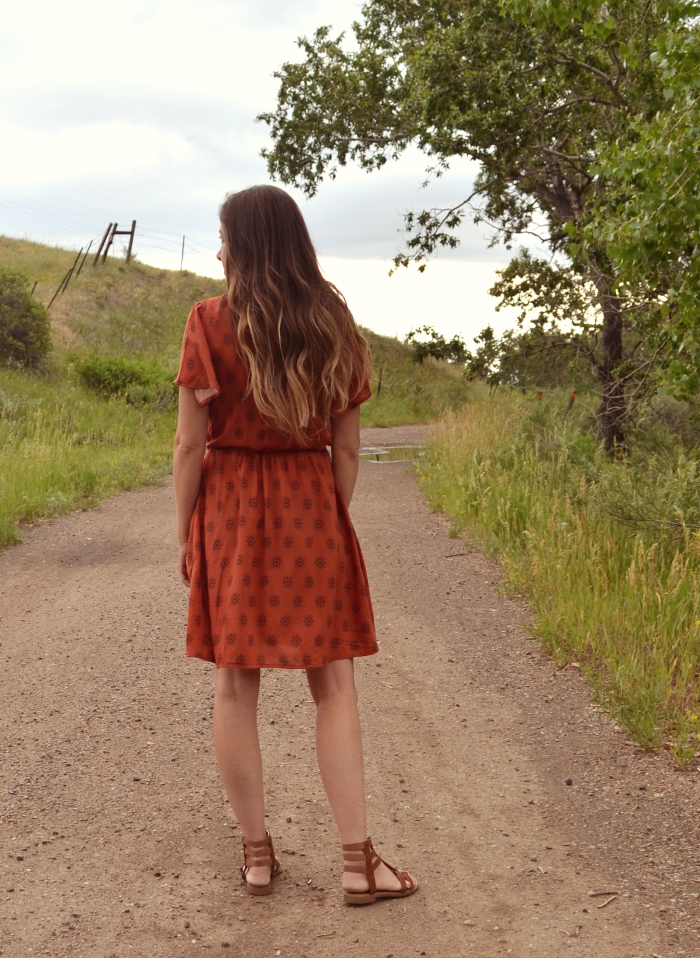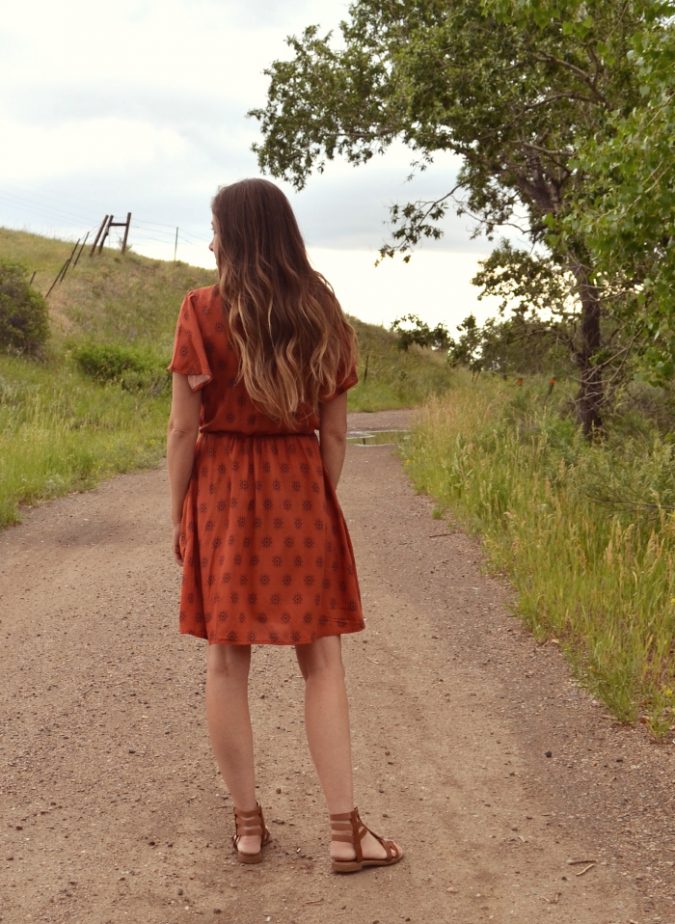 I absolutely love the feel of this dress.  It's not even undercover pajamas, it's just straight up pajamas.  So soft and comfy!  I love a dress that is flattering and pretty, but still allows you to wear a regular bra and eat a cheeseburger.  Mission accomplished!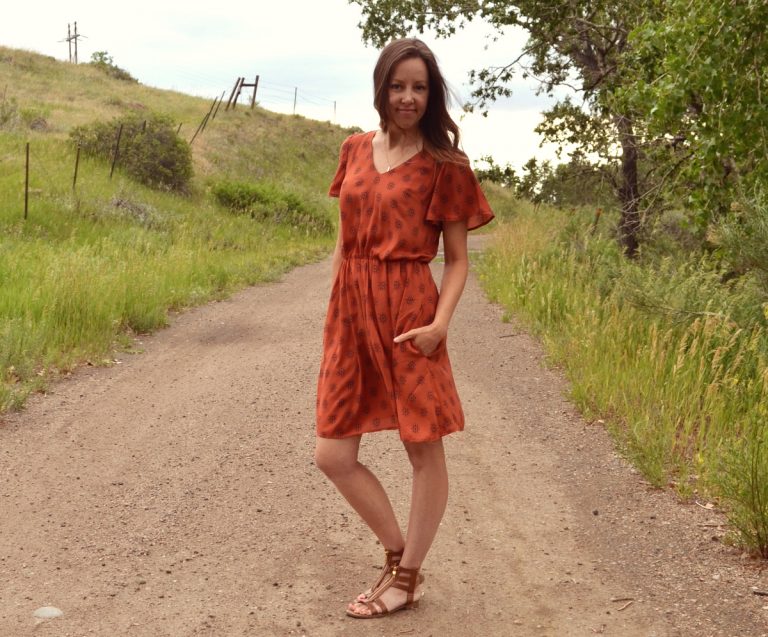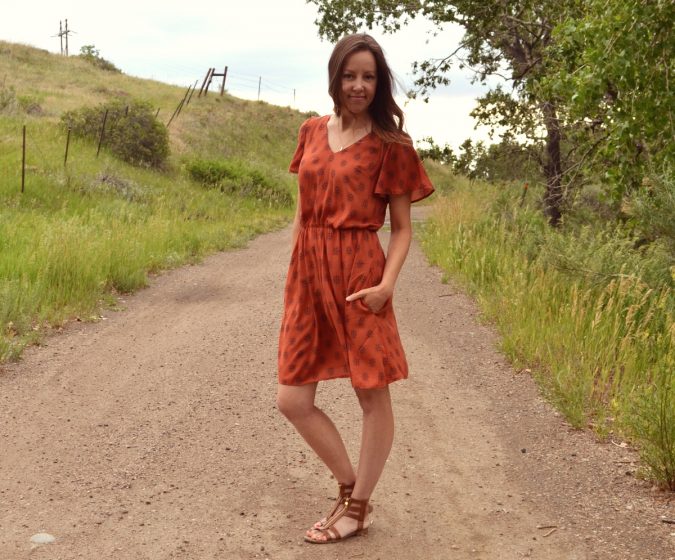 Plus, pockets.  Did I mention pockets?
I've been wanting to take pics of this dress for a few months now, but there was always some excuse – too cold, too sunny, too lazy.  Finally I decided it just needed to happen!  So I ended up taking these pictures while a thunderstorm was moving in with sustained 30 mph winds.  Ya do what ya gotta do.  Thus, most of my pictures look like this: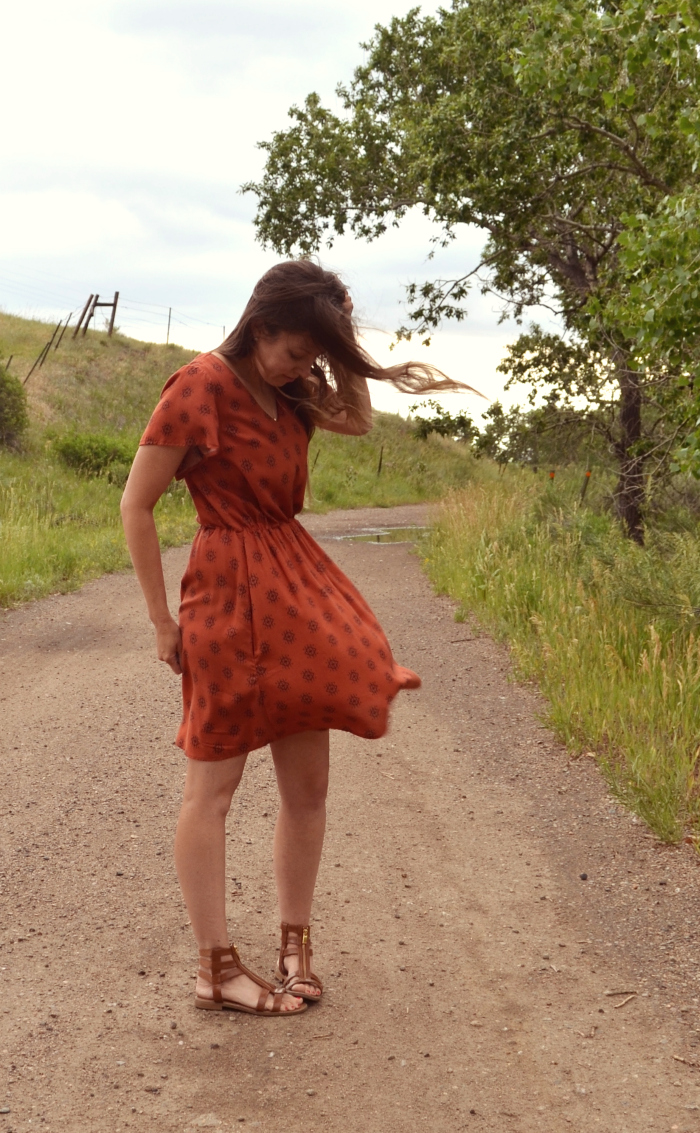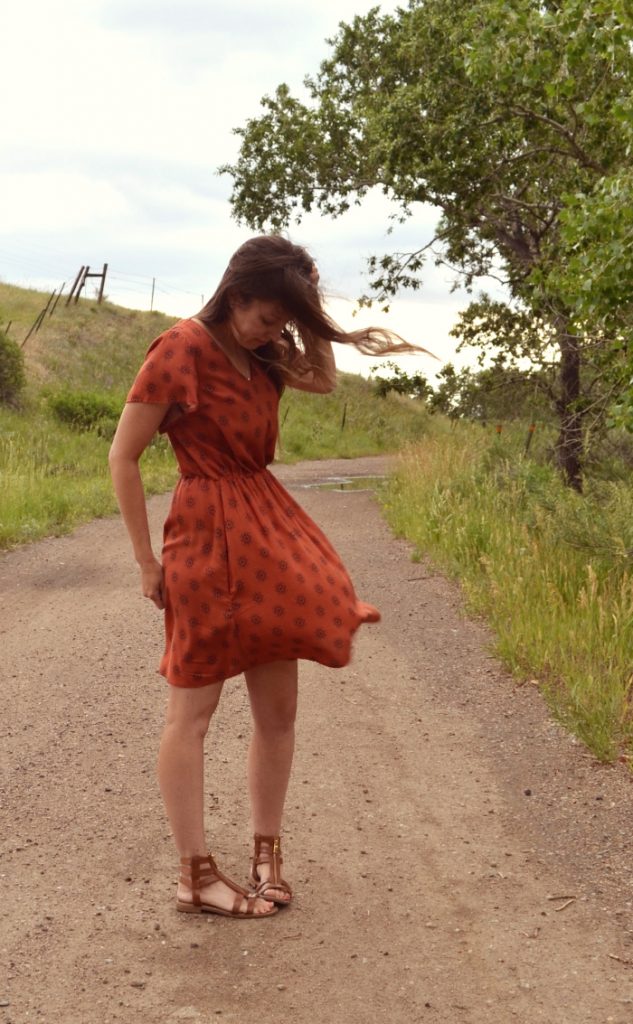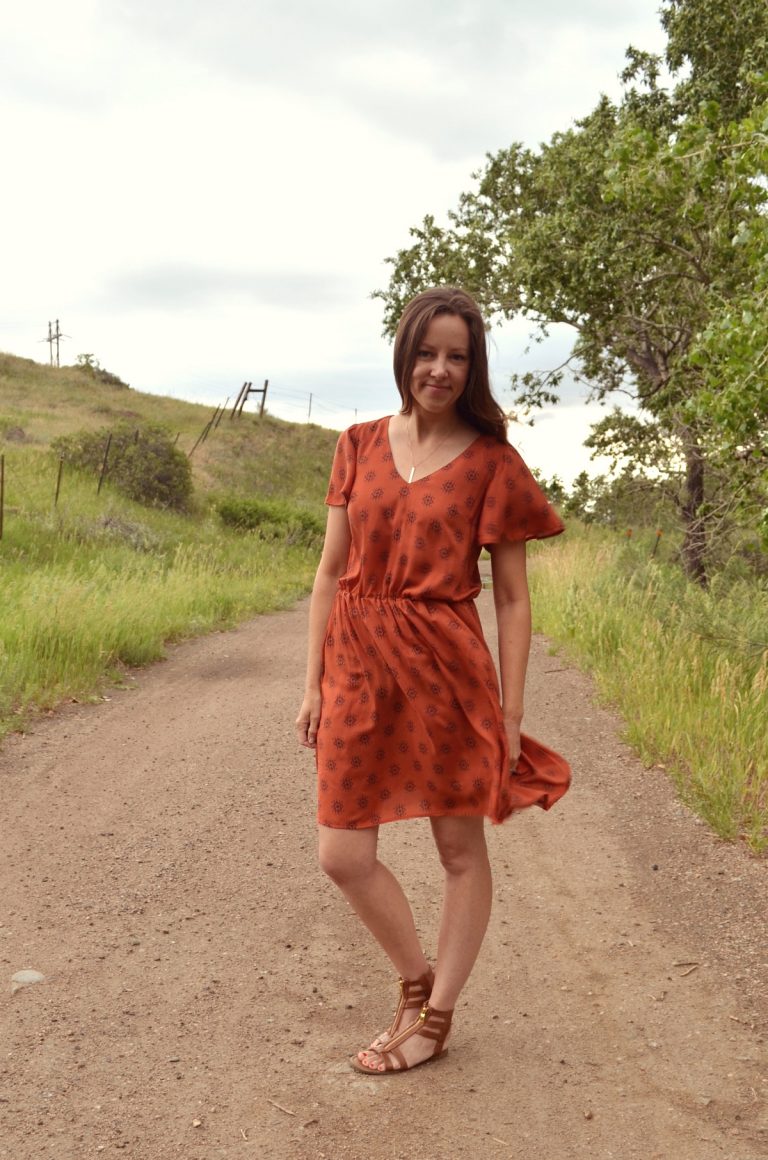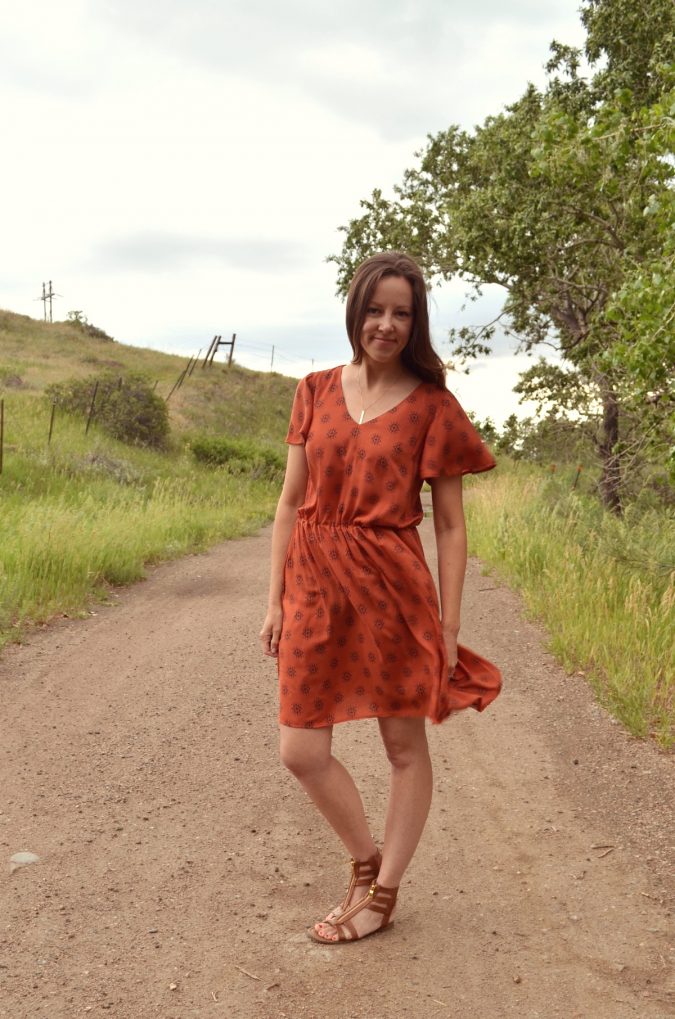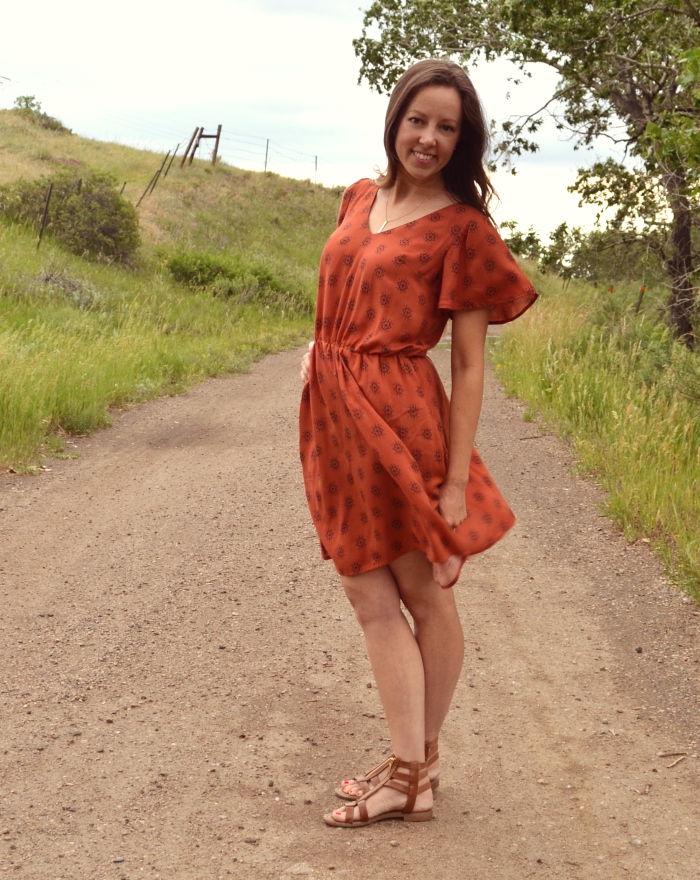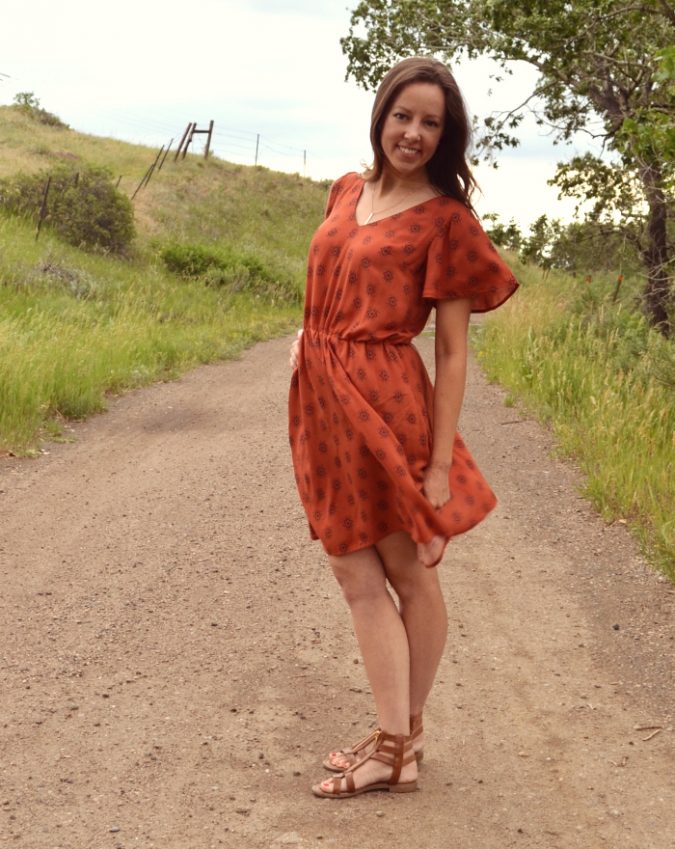 Oh well, it was a fun adventure to try and keep my skirt down and you can really see the movement of that skirt and flutter sleeve!