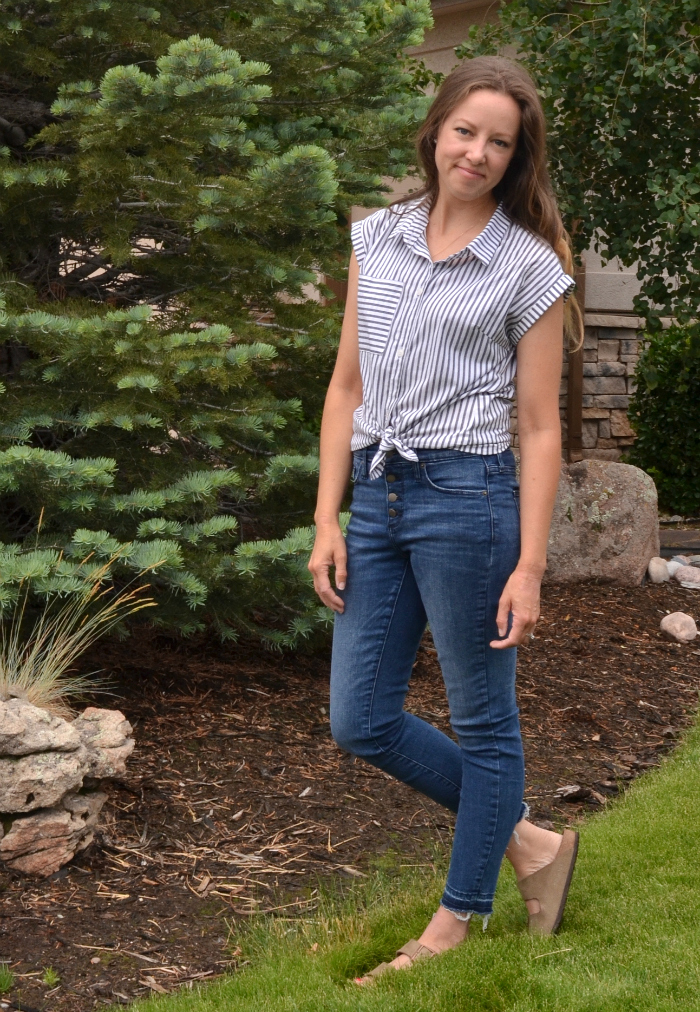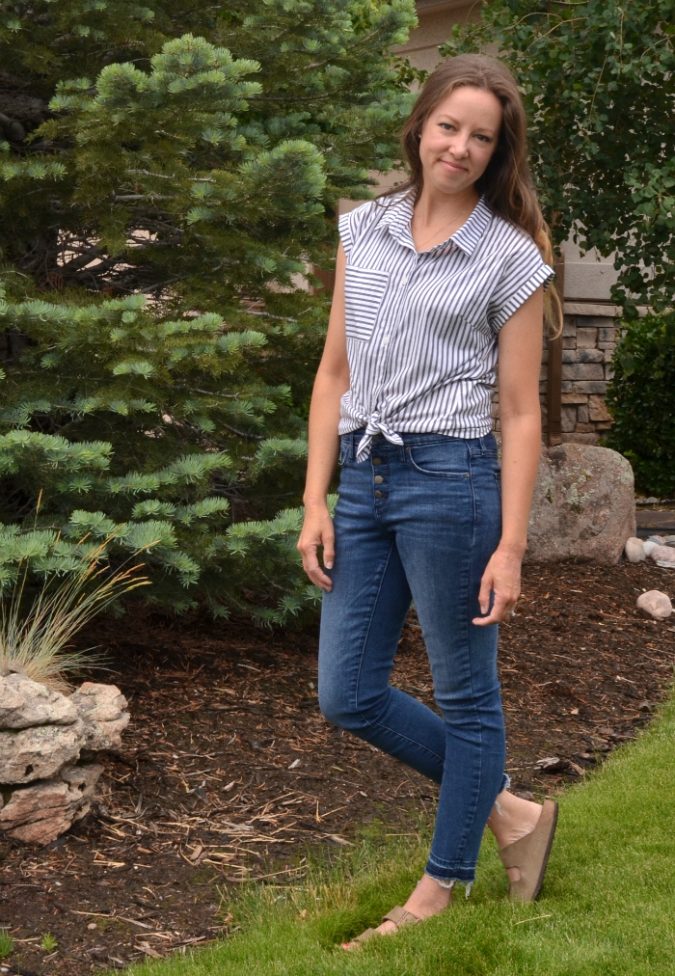 Hi everyone!  I'm finally getting around to sharing my Cheyenne/Willamette mash up!  I was dreaming of making this top way back during the winter and even bought this fabric with this hack in mind.  Then in the early spring, Patti contacted me and said she was thinking of making something similar for her upcoming guest post.  I was immediately like, "Yes, please, you do all the work so I can just sew!!" 🙂  So you can check out her amazing full tutorial and then read below to see the adjustments I made to mine for a slightly different fit.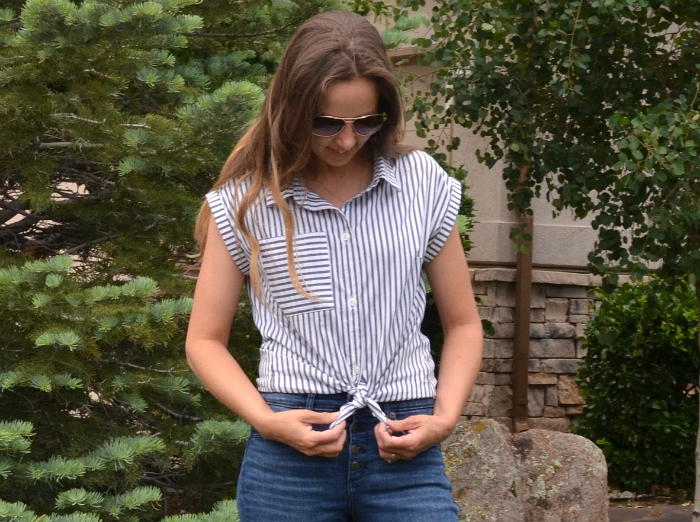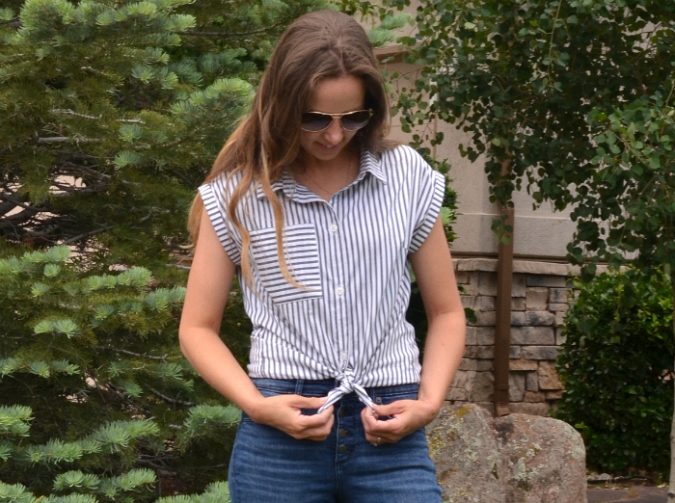 I've been wearing this shirt at least once a week since I made it.  It's so comfy, goes with everything, and looks nice enough for summer church or dinner out.  My favorite way to style it is tied in the front like in these pictures, although I also rock the half tuck pretty heavily round these parts.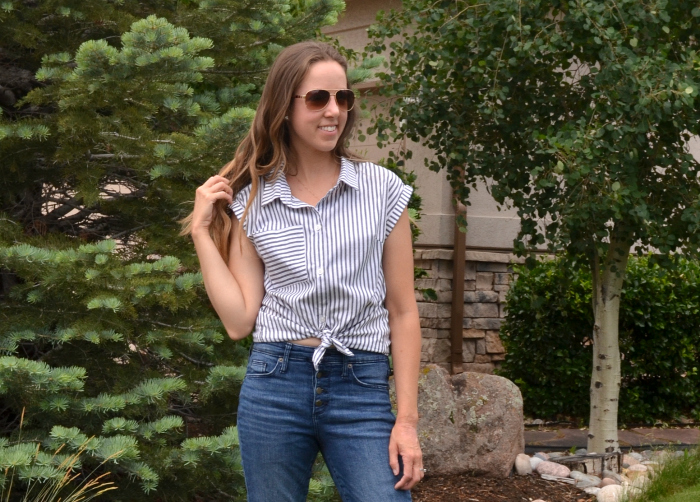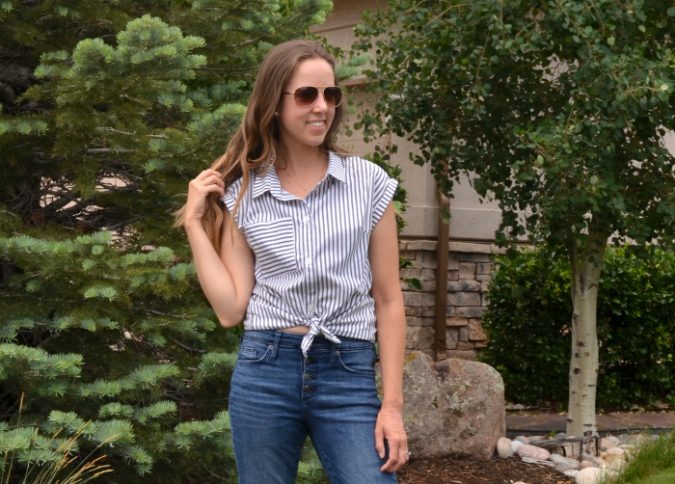 As you can probably tell, the main change I made to my top from Patti's tutorial was to make the sleeves just a bit shorter.  I had seen an inspiration top that just had a slight cap sleeve, so I was trying to copy that look.  If you're looking to do the same, my pattern piece basically went straight up from the hem to the shoulder with no discernible place to connect the sleeve cuff.  I had to add a seam allowance to do so.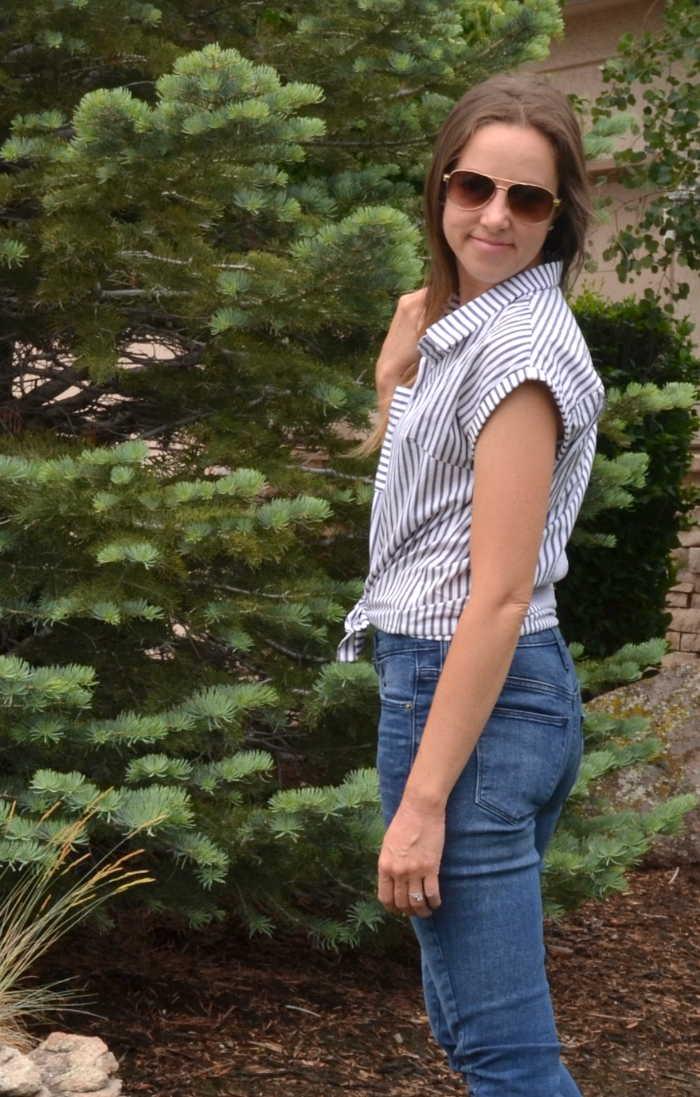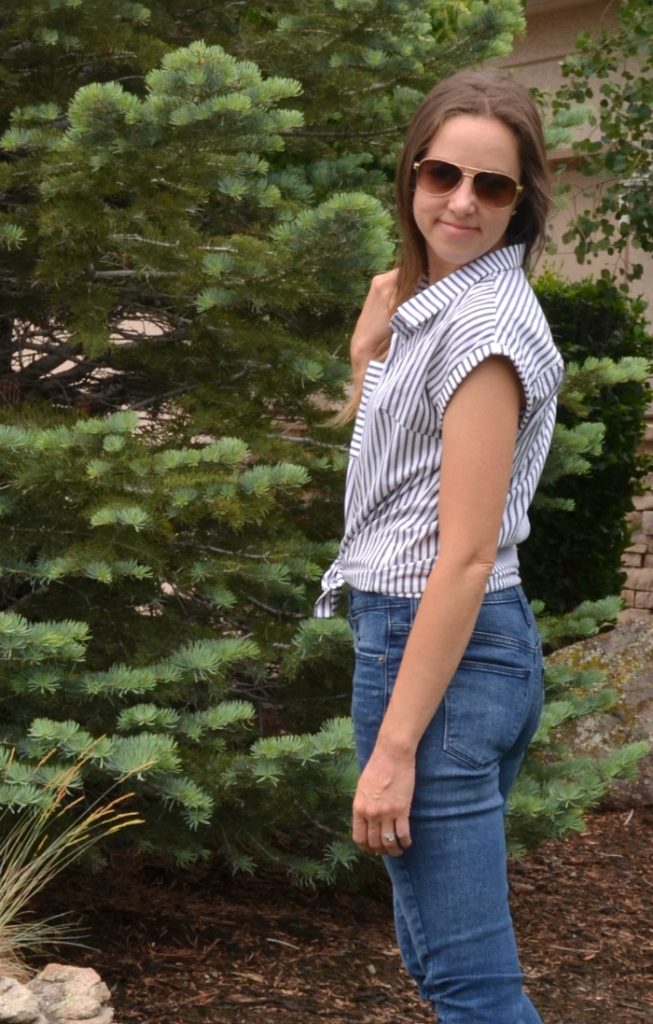 Because I shortened the sleeve, I also shortened the sleeve cuff to maintain a nice proportion.  I used the sleeve cuff from the Willamette, adjusting the height to match the height of my new sleeve opening, and divided the width in half.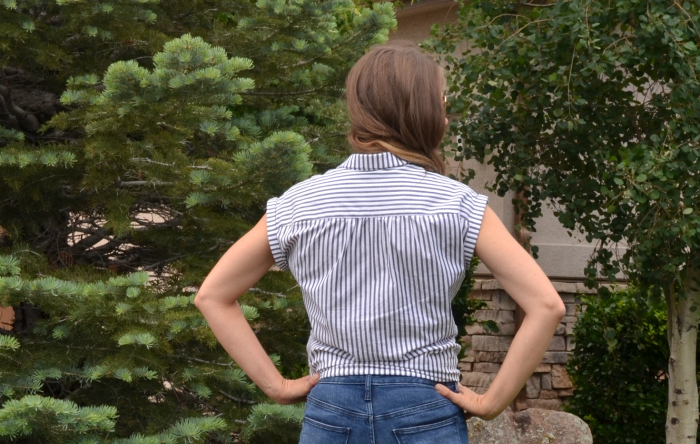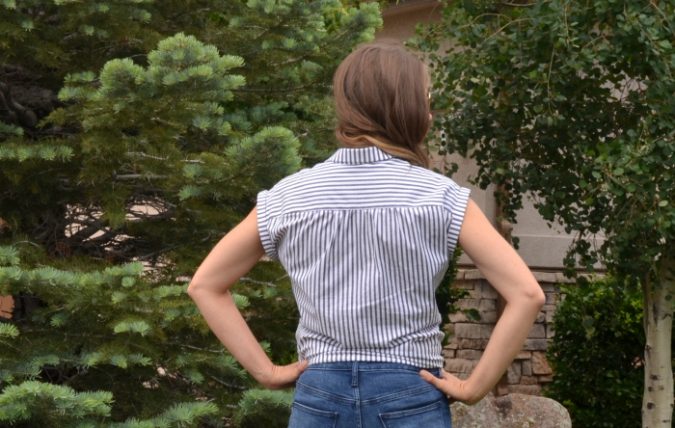 My other major change was to add some width across the center lower back piece of the Cheyenne so I could have a gathered shirt under the back yoke.  It's just a fun detail but doesn't really change the fit of the top.  I think it adds to that retro flair a bit.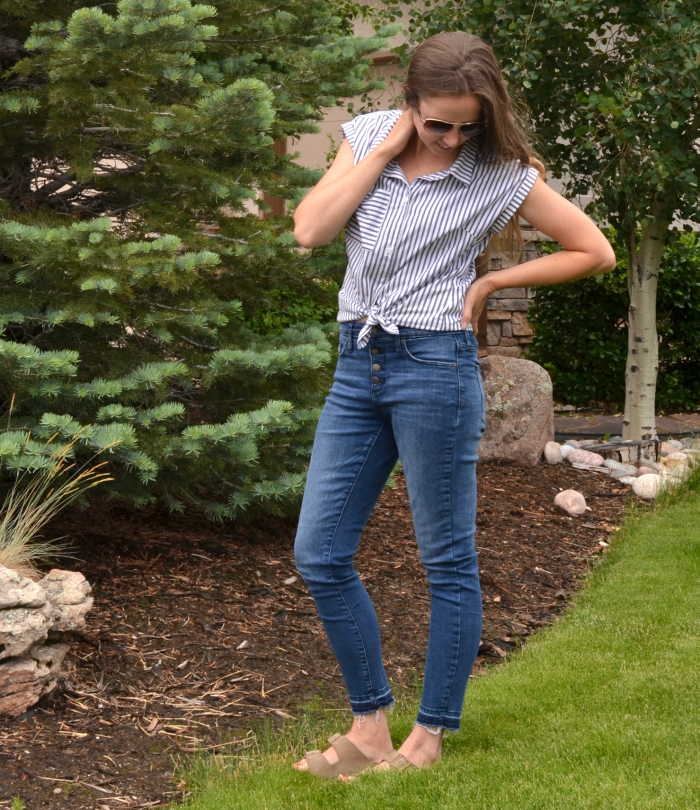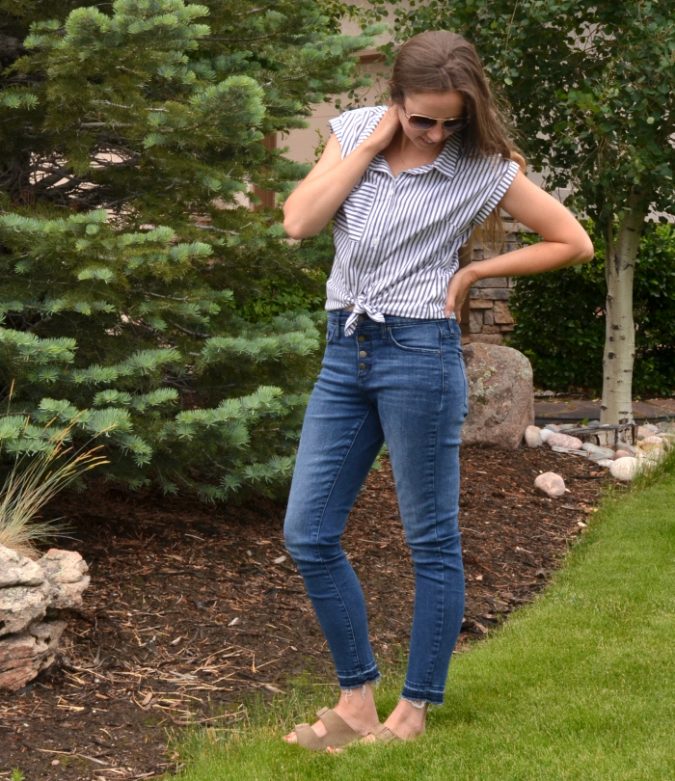 A more personal alteration I made was to add a bust dart.  This was mainly an experiment, just to see if I liked the shaping there, and also because this fabric is soft and airy but has no drape.  I thought darts would help keep it from poofing out too much.  It worked for me, but I have a very small bust and was able to just literally sew a dart into the shirt without actually drafting one.  I don't recommend that process to anyone with a fuller bust – you'll need to actually go through the process of creating a dart and truing up the side seam.  At the hem I just cut the back piece shorter to match the new shorter side seam of the front piece.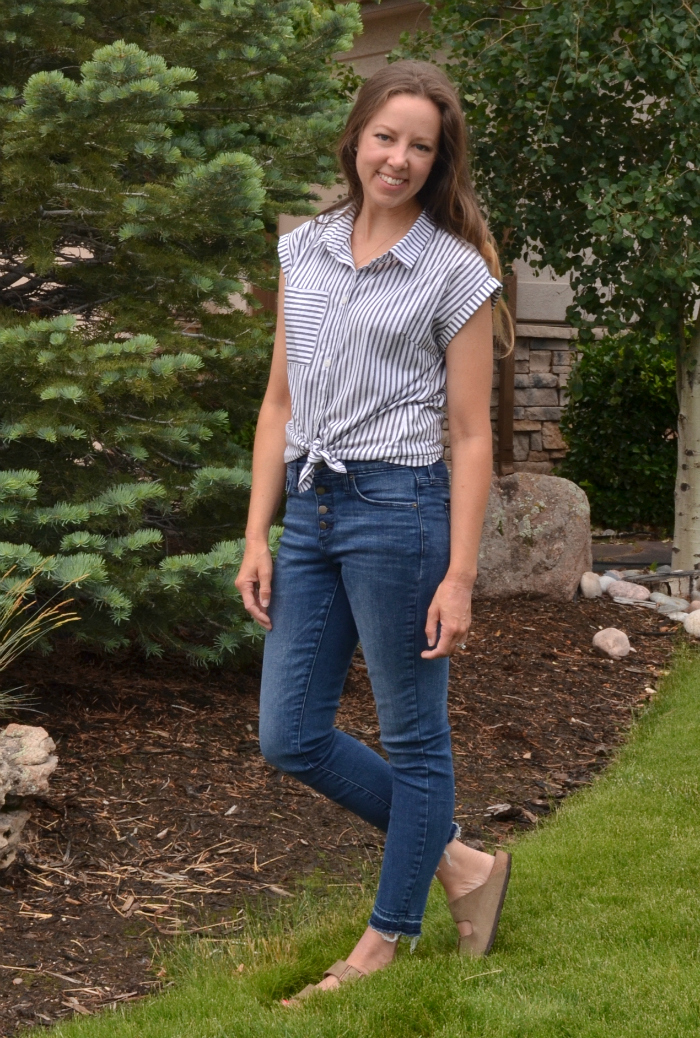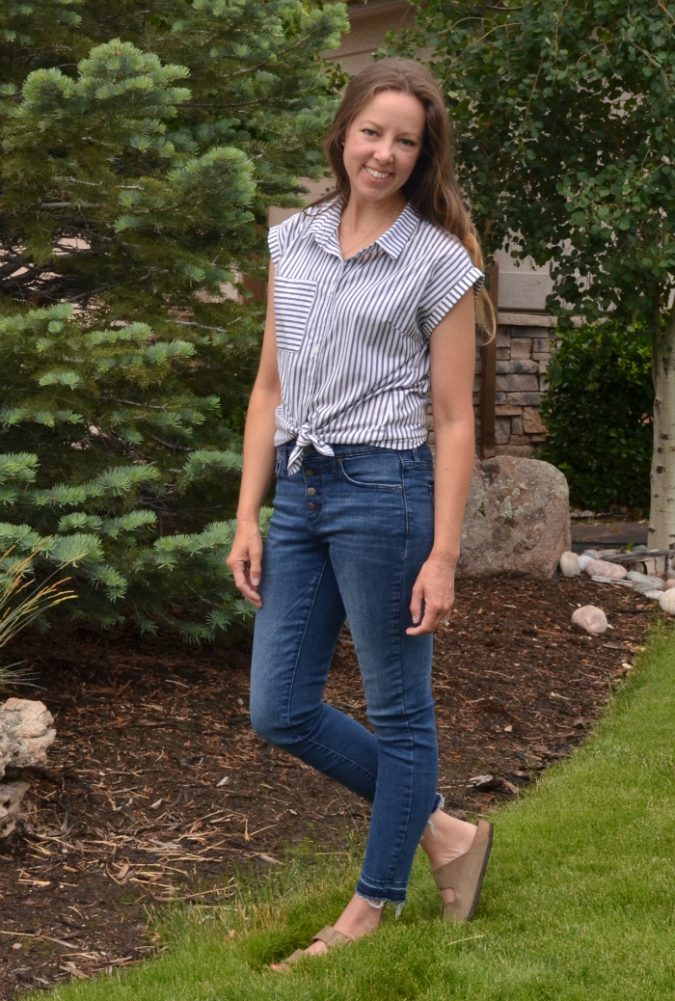 Given the amount of wear this shirt already gets and the fact that it's black and white stripes and goes with basically everything in my wardrobe, it's fairly safe to say that this "Cheyamette" is a favorite!  I don't really know how I've gone this long without a casual cap/short sleeved button down in my wardrobe!  I changed things up a bit more and used a very different fabric for my second Cheyamette, so stay tuned for that!