Please welcome Emi and her beautiful border print Salzburg Jacket!
---
When I saw the photos for Salzburg Jacket, I knew it was time to dust off my long-neglected sewing machine and do a little fall sewing. One look at the simple and chic design and I knew this was the jacket for me. Since I don't have a lot of free time these days, I was excited that it looked to be a relatively quick sew.
I love the cropped length, as it is perfect to wear with high-waisted trousers or a dress. And you can always lengthen it according to your preference. Another great thing that I love about sewing for yourself is that depending on the fabric you choose, it this jacket can be fun and casual or elegant and dressy. I often go with casual when it comes to making Hey June patterns because that's what I prefer for everyday, but I have long wanted a "fancy" jacket, and I think I managed to succeed with the Salzburg.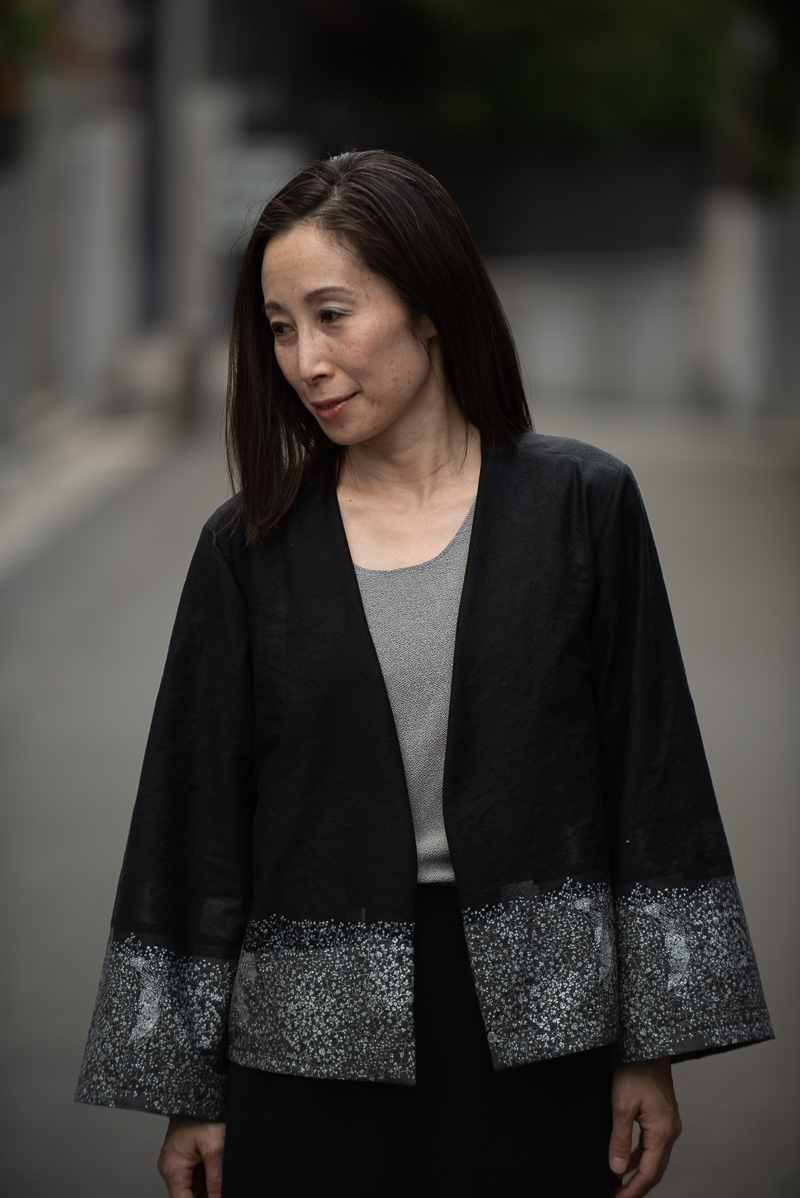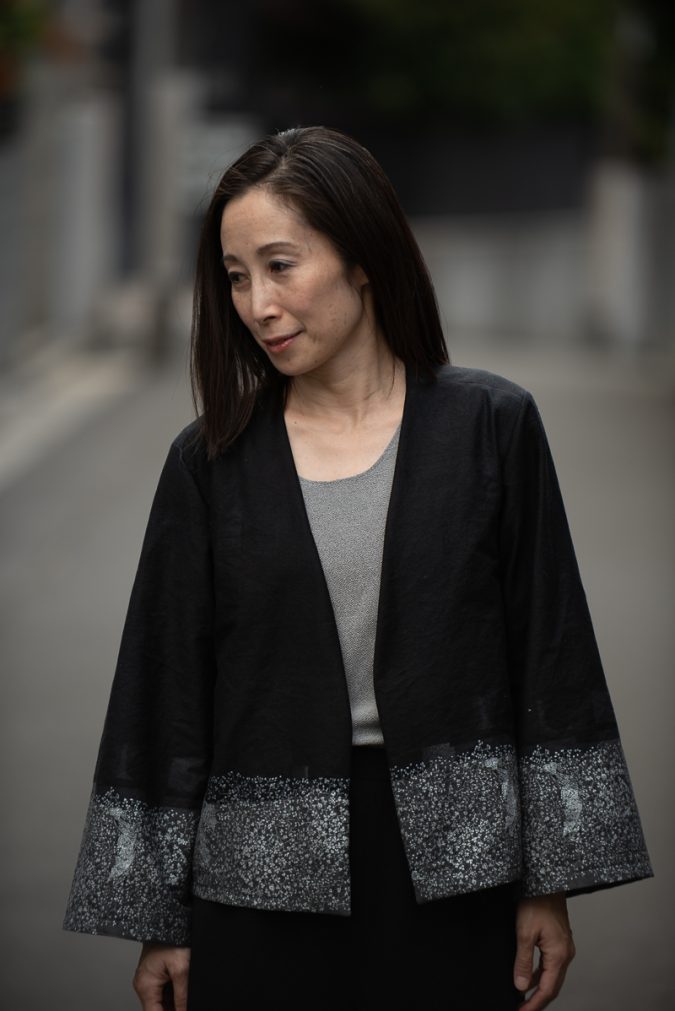 Naturally I started by making a muslin (wearable, hopefully) in the size XS, as my measurements were the closest to that size. I felt pretty safe starting there, as I often make the smallest size in Hey June patterns. I usually have to make some kind of shoulder adjustment and shorten the sleeves, so this was one time where I decided to be smart about it rather than cutting right into my fashion fabric. I used some medium weight black linen that I had leftover from making a dress and Rifle Paper Co. cotton canvas scraps, which I figured was light enough weight that I could just about get away with using it for the facing. I left off making the pockets, mainly because I didn't have the right kind of zipper and I was too impatient to get started. Sorry, I don't have a picture wearing it – I will try to post one to my IG sometime this month.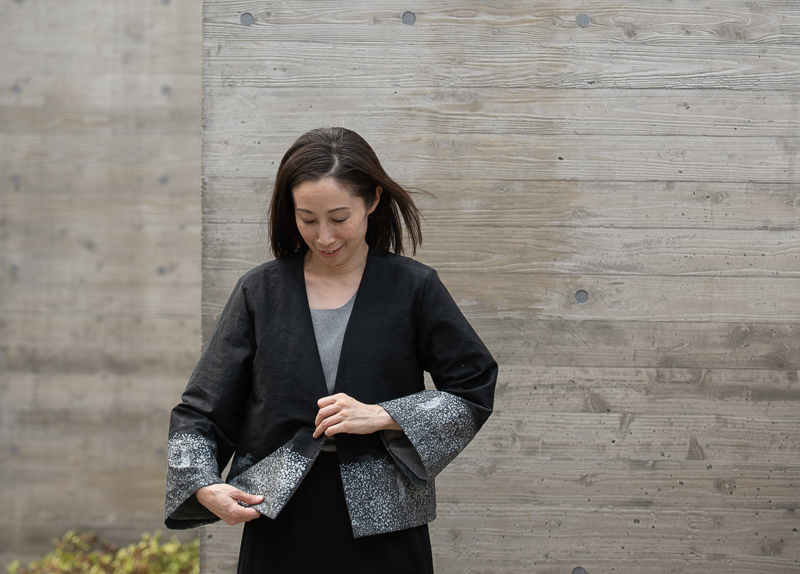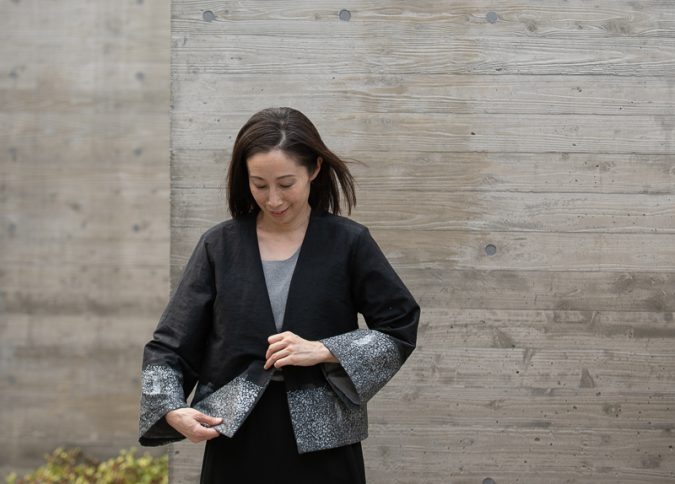 I was happy with the fit: roomy enough without being too boxy for my taste, and the sleeves were the right length for my taste, but since I'm a shorty, it didn't end up looking so cropped on me. I knew right away that I wanted to use the nani IRO Kokka Wild Flower cotton dobby that I'd received from Nekoneko Fabric (she has an incredible selection of Japanese wovens, and her international shipping prices are so reasonable!) I did have some reservations about how light the cotton was compared to the heavier weight linen I'd used for the muslin, but the recommended fabrics are light- to medium-weight, so I went with it and I'm happy I did!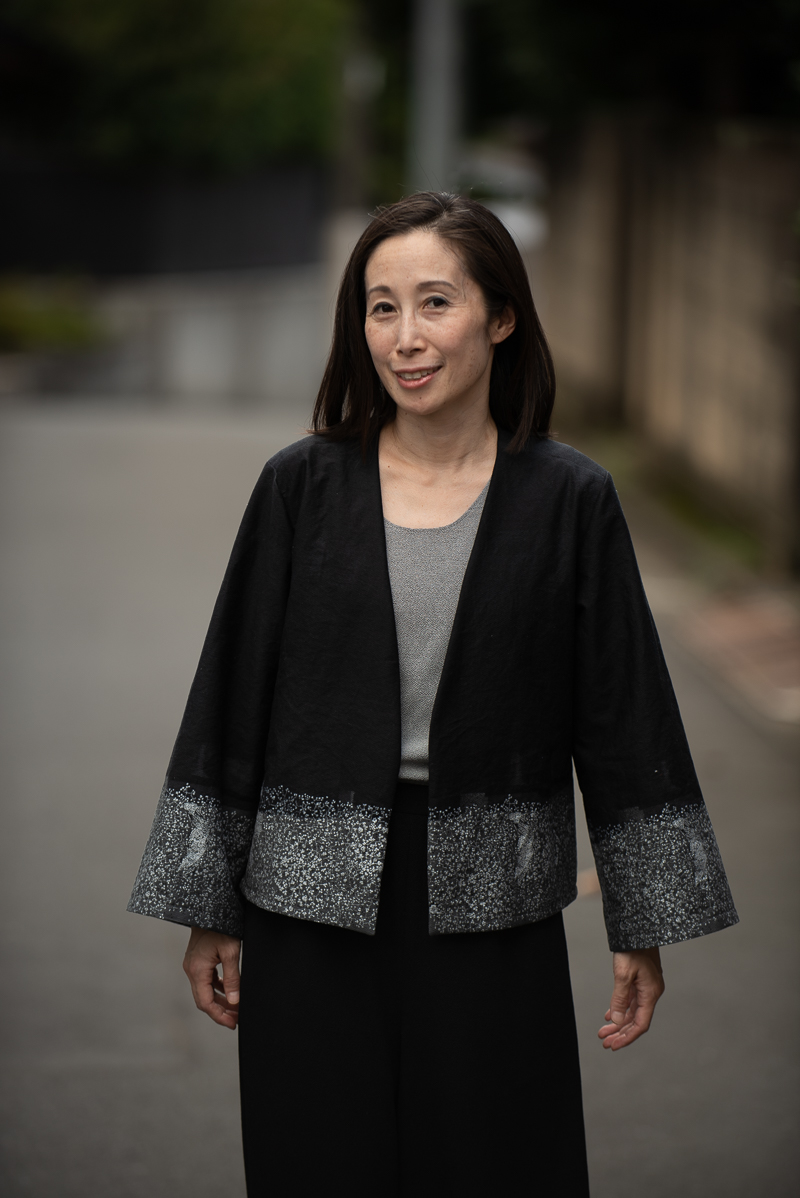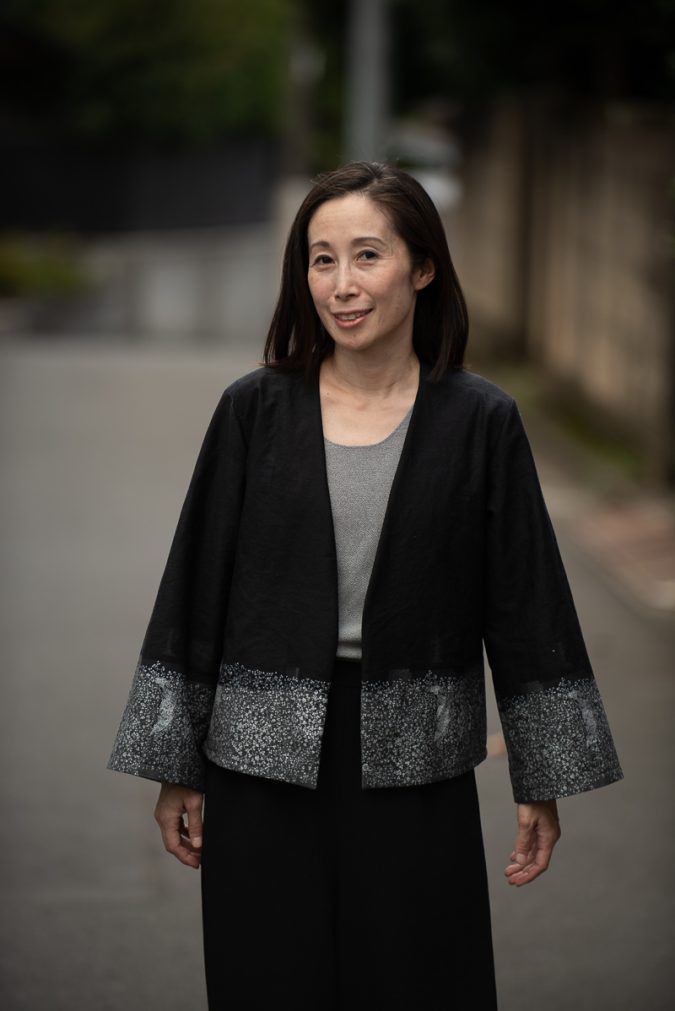 With this print, I decided to have the silver floral border at the bottom of the jacket and sleeves, which meant that including the pockets would be too much (at least for my taste). So I overlapped the pattern pieces as I did with the muslin and told myself that I would have to make another one with pockets.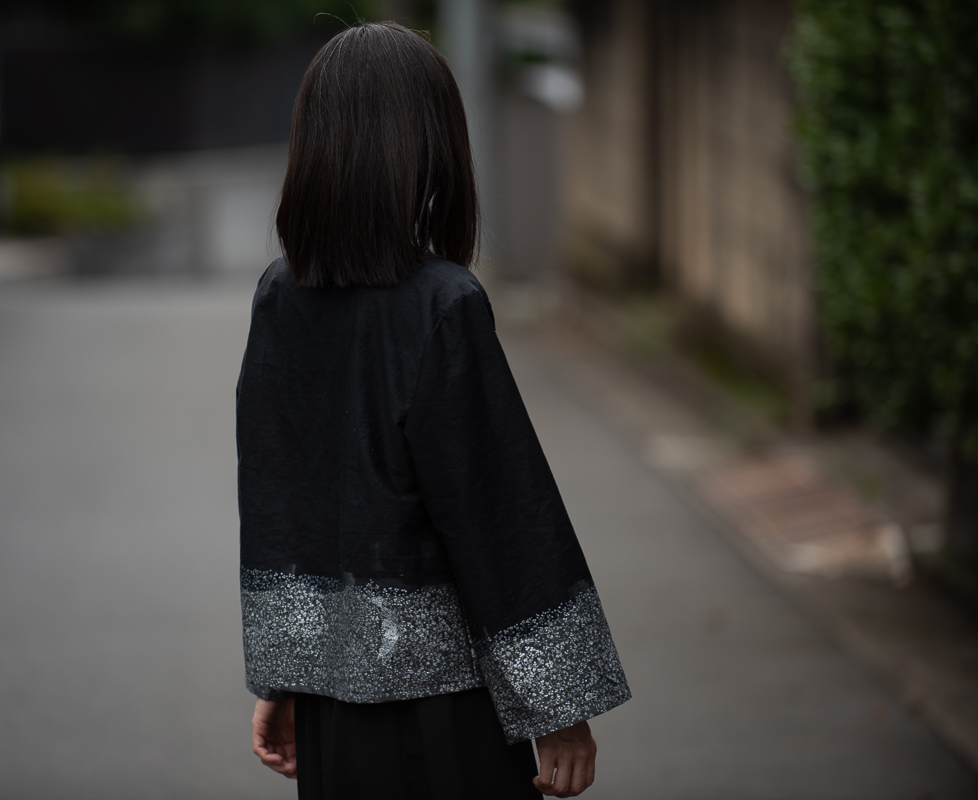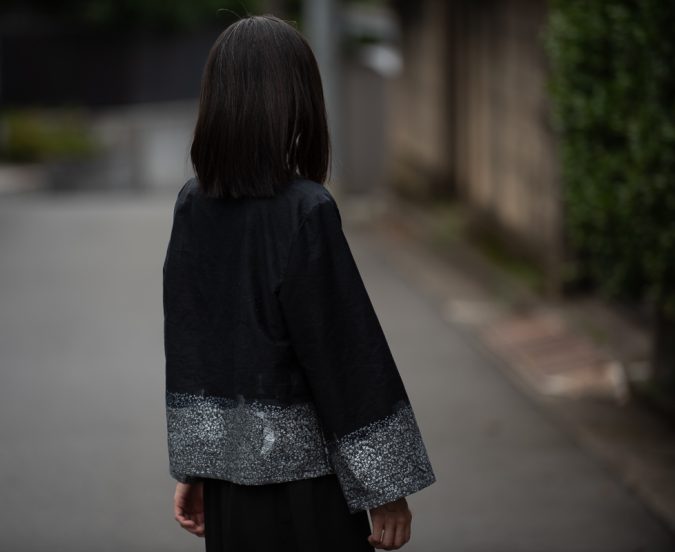 I had enough fabric for once that I was able to cut more of the pretty border for the facing. Can't have a boring inside, right? And I used a lightweight knit interfacing because of how light the main fabric was.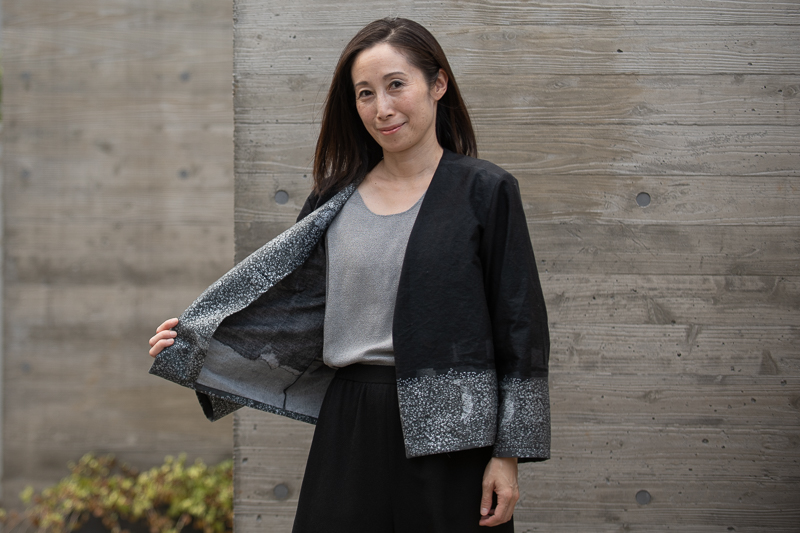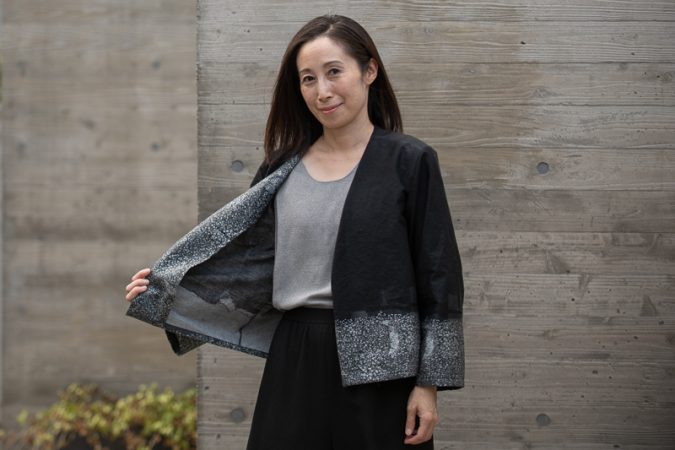 Now if you wanted to get super fancy, you could have a lining in the jacket, but for my purposes, this was perfect. What next? I'm already wondering if it's possible to hack this one with a knit…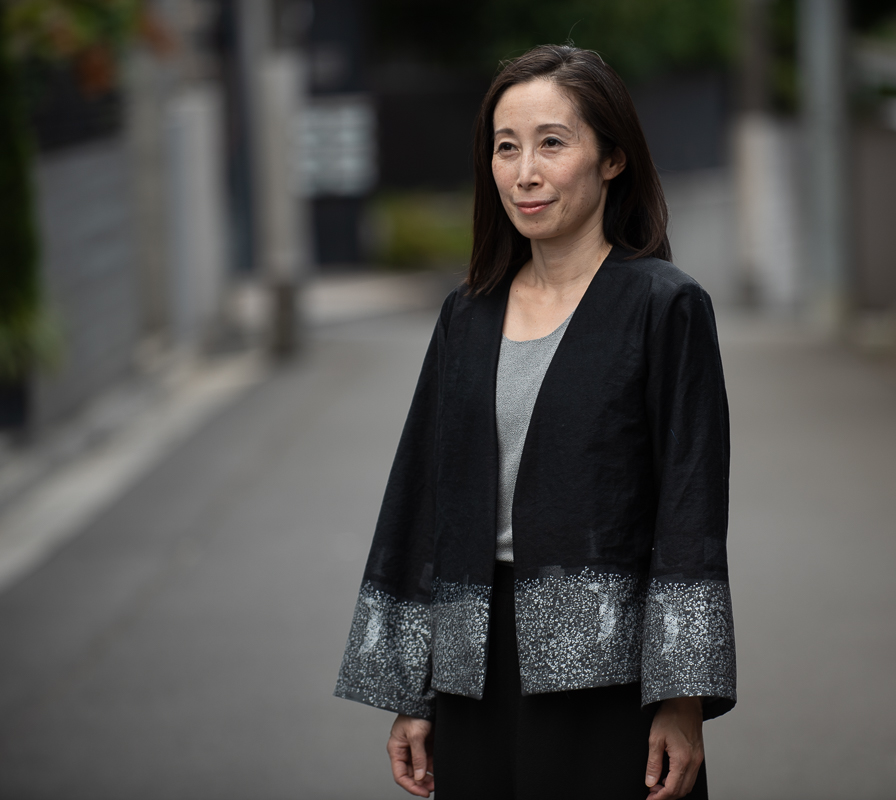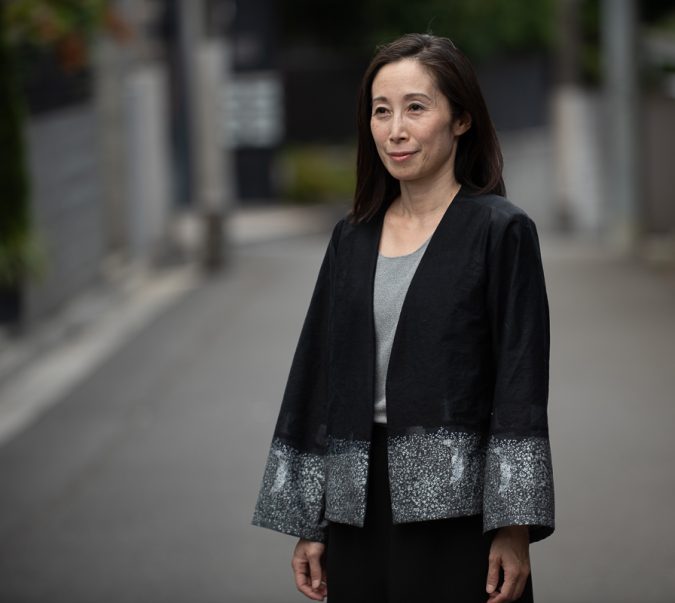 The Salzburg Jacket is part of the Capsule Studio: Well Traveled collection from Sew News, and it includes 6 patterns for USD 14.99. The collection also includes a tote, a tank, pants, a skirt, and a shell.
---
Thank you so much, Emi! I am so impressed with your creativity and vision to use the border print this way. It's perfect for the Salzburg!