Please enjoy photos of the very lovely and talented testers in their Marseille Dresses!
---
Emily used gorgeous linen blends for both of her view A Marseilles, one in each hem length.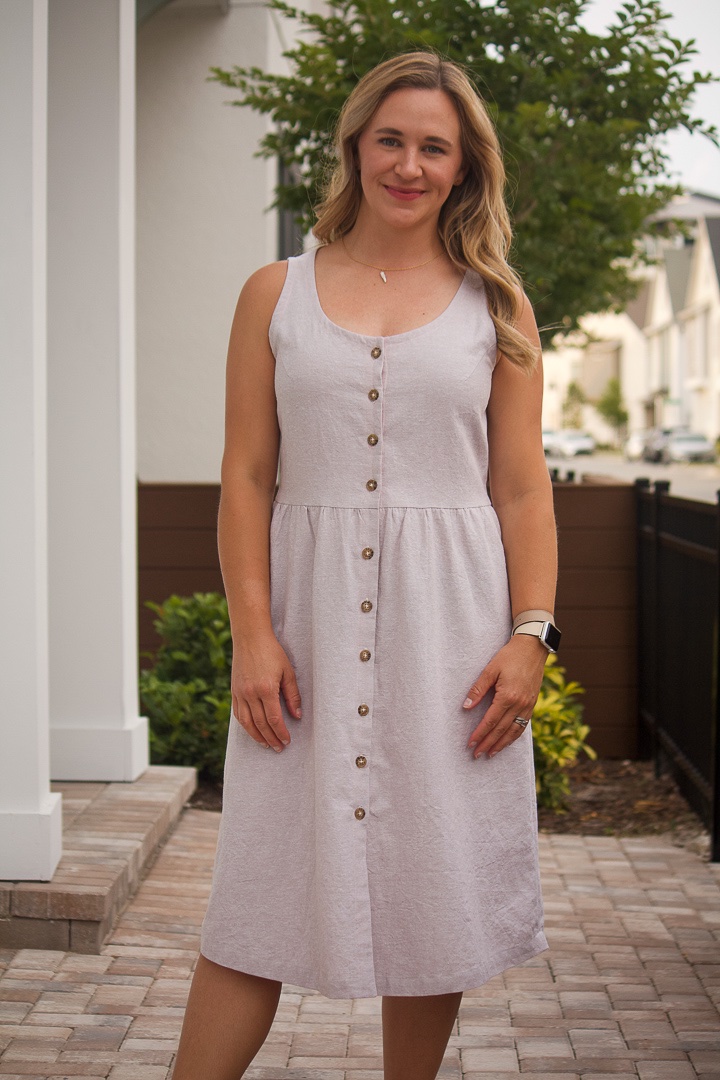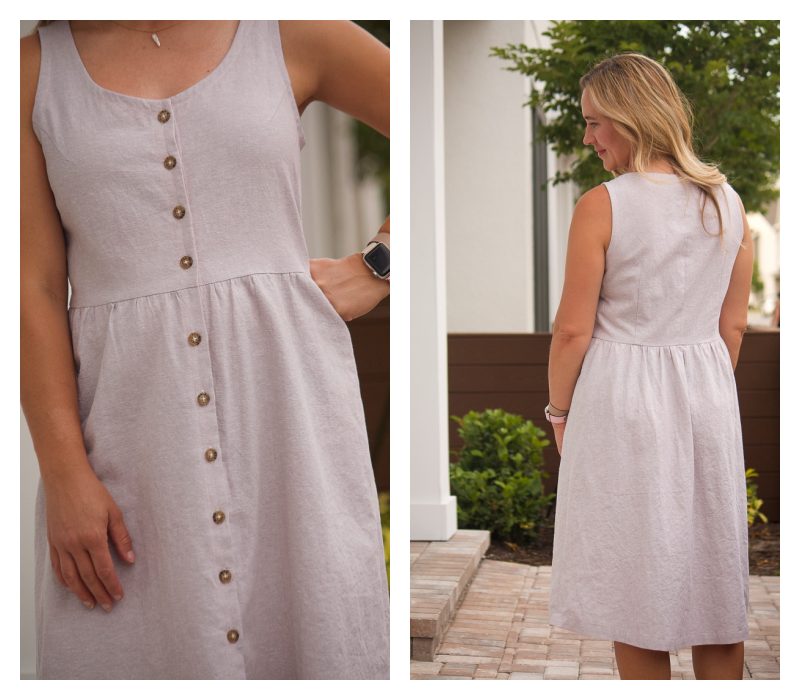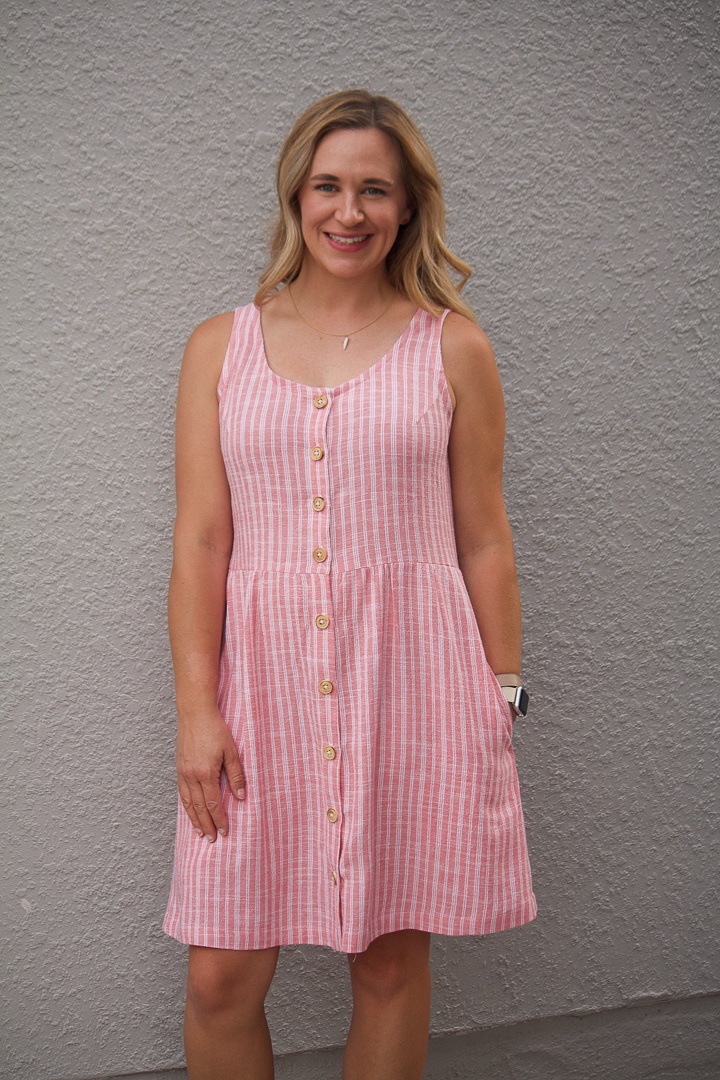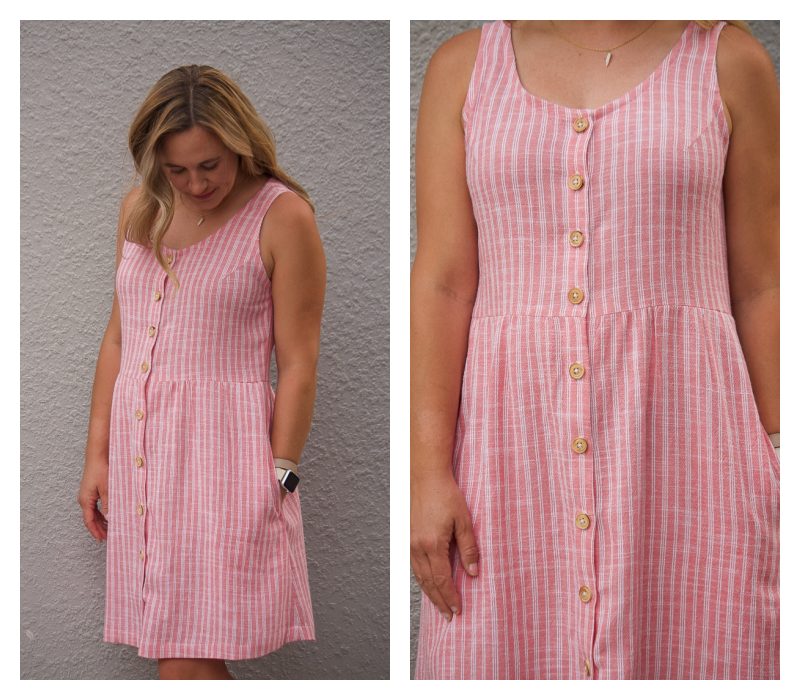 Leigh made a classic solid version in a beautiful navy with fun colorful buttons.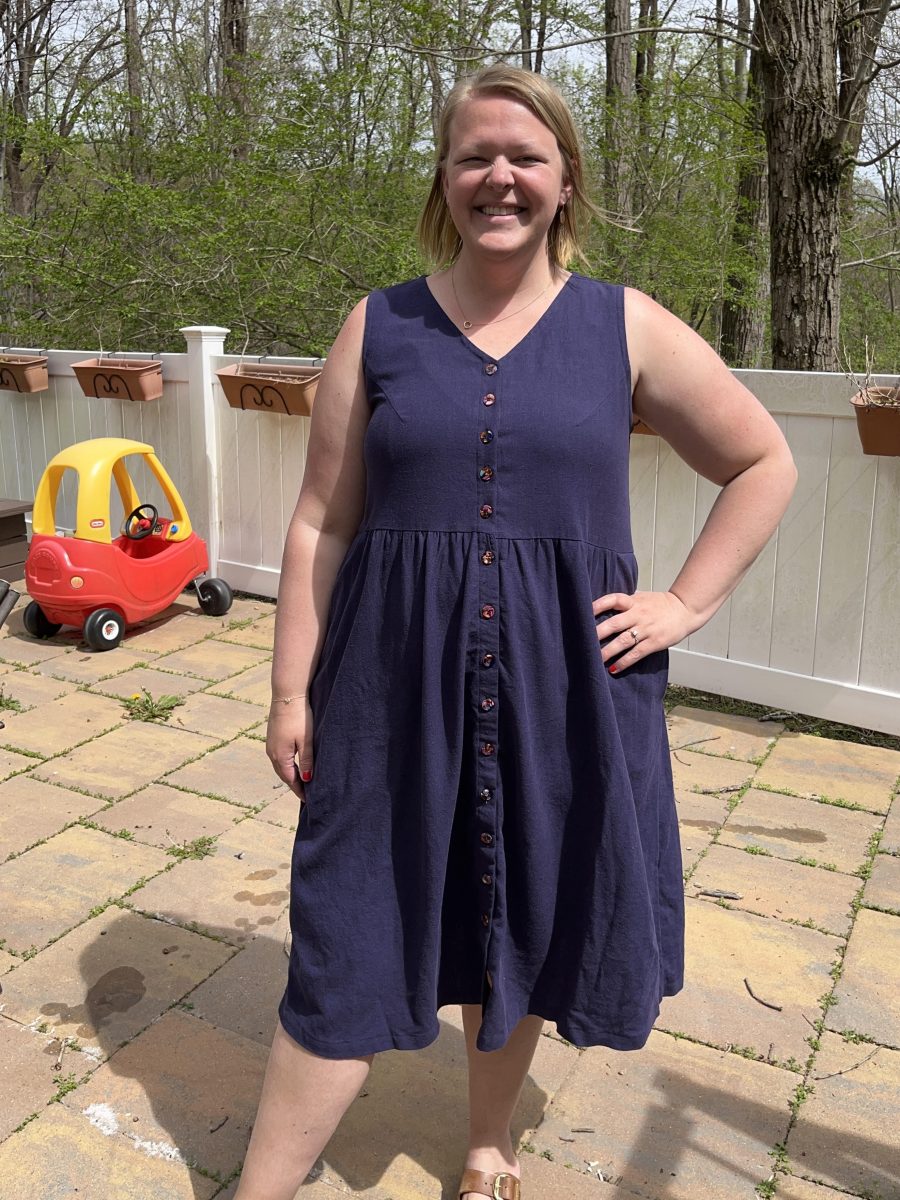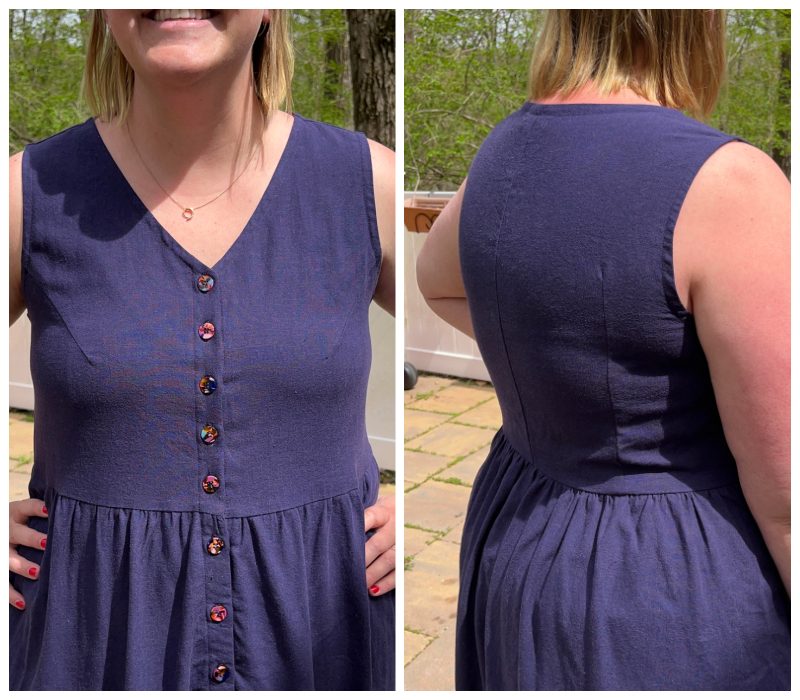 Mandy used a gorgeous red orange linen for her Marseille – I love it paired with a denim jacket and boots!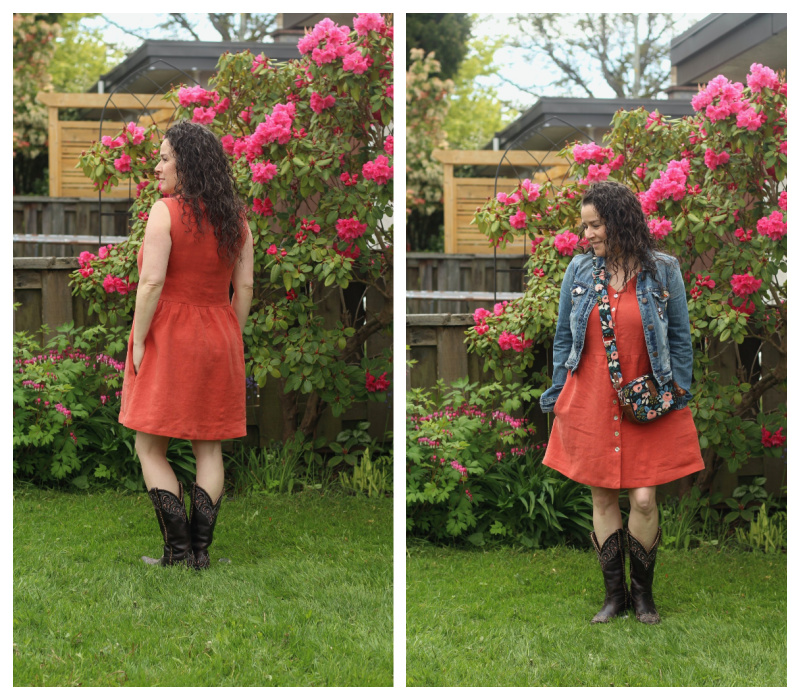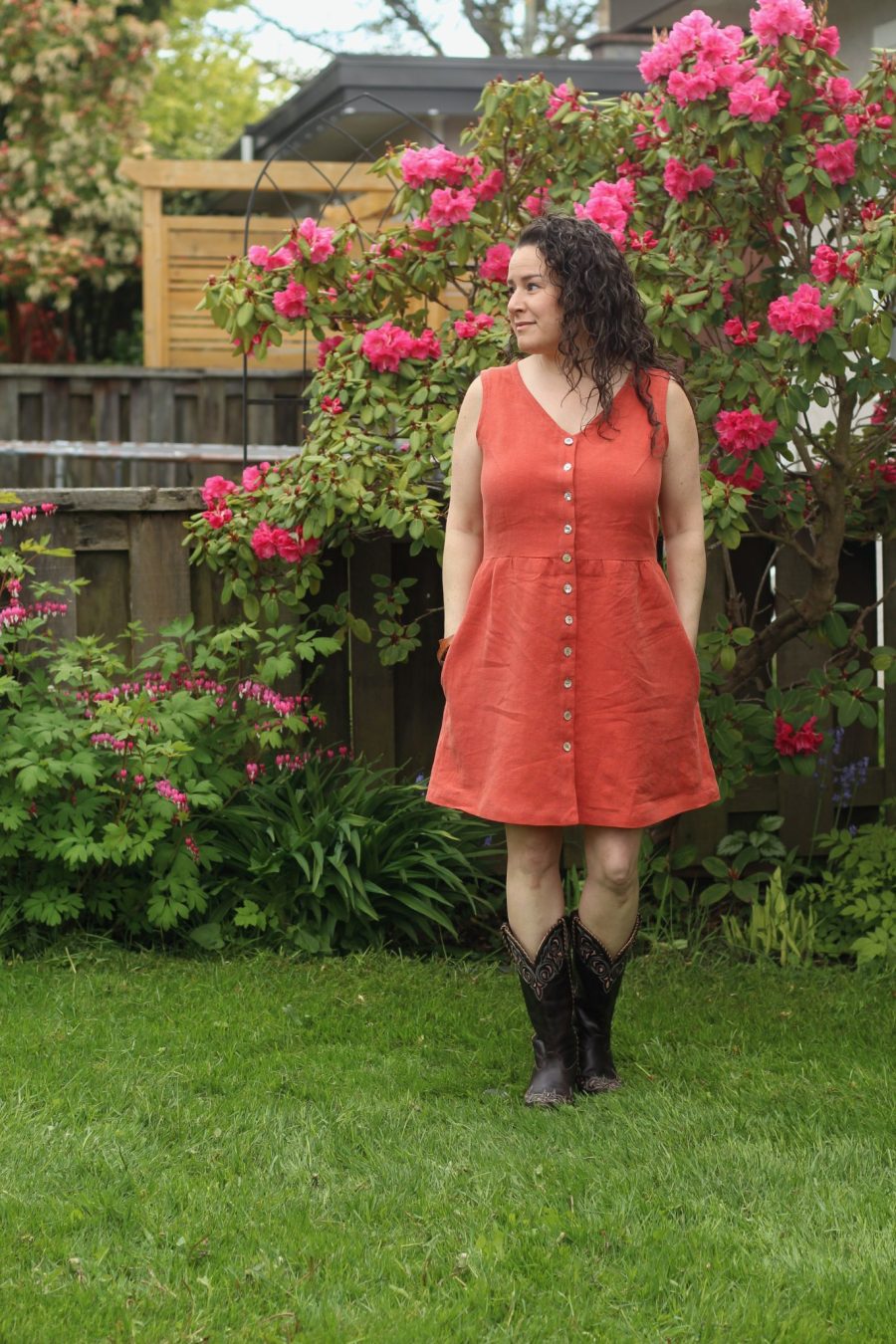 Mandy is showing off her pretty contrast bias binding by wearing her Marseille with the top button open, and she made a custom belt – love the different widths wrapped together!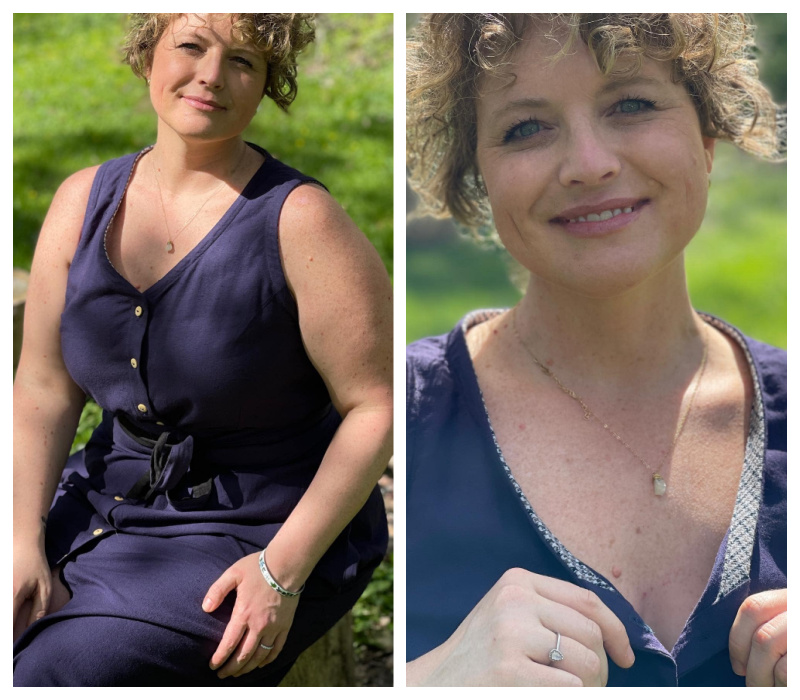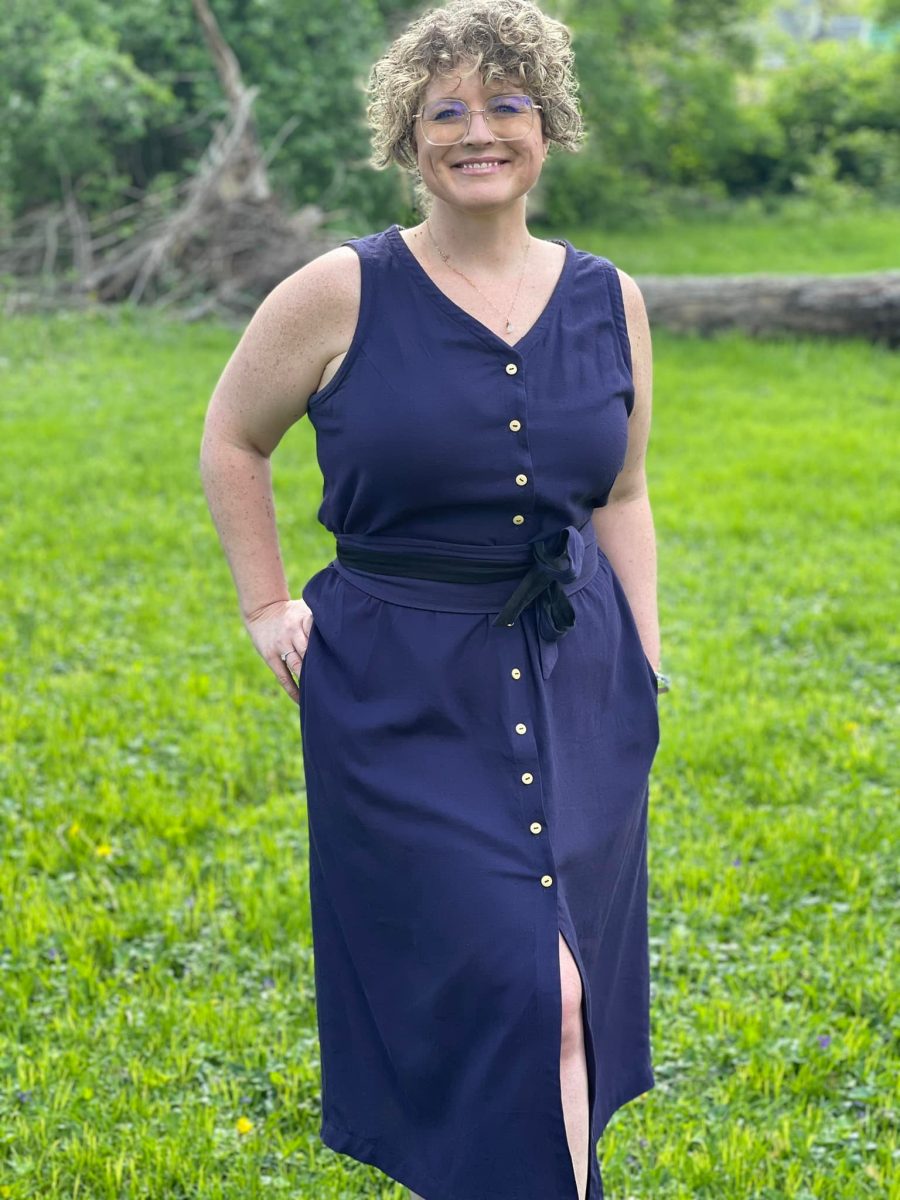 Indu used a gorgeous hand-loomed Ikat fabric for her Marseille. The simple lines of this dress make it the perfect canvas for showing off a special fabric or print!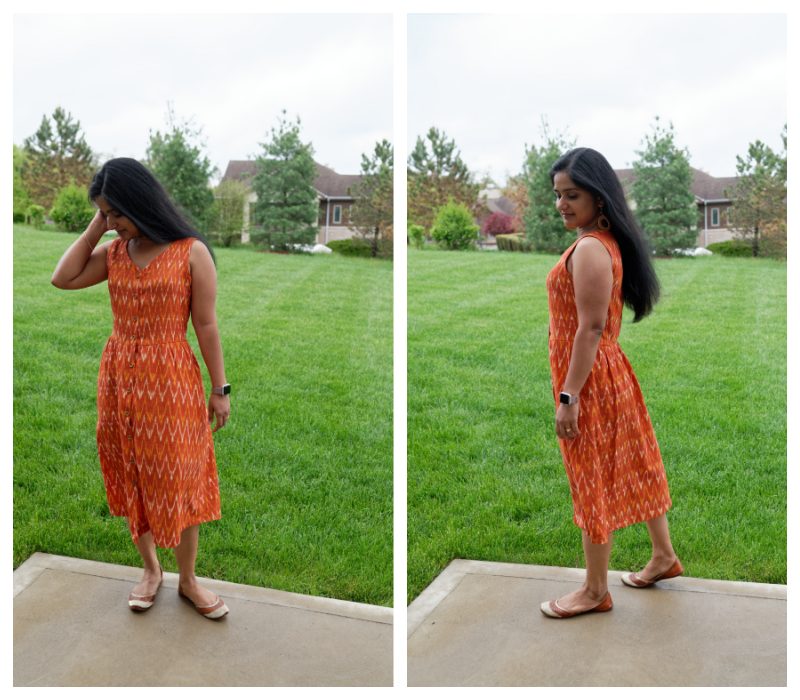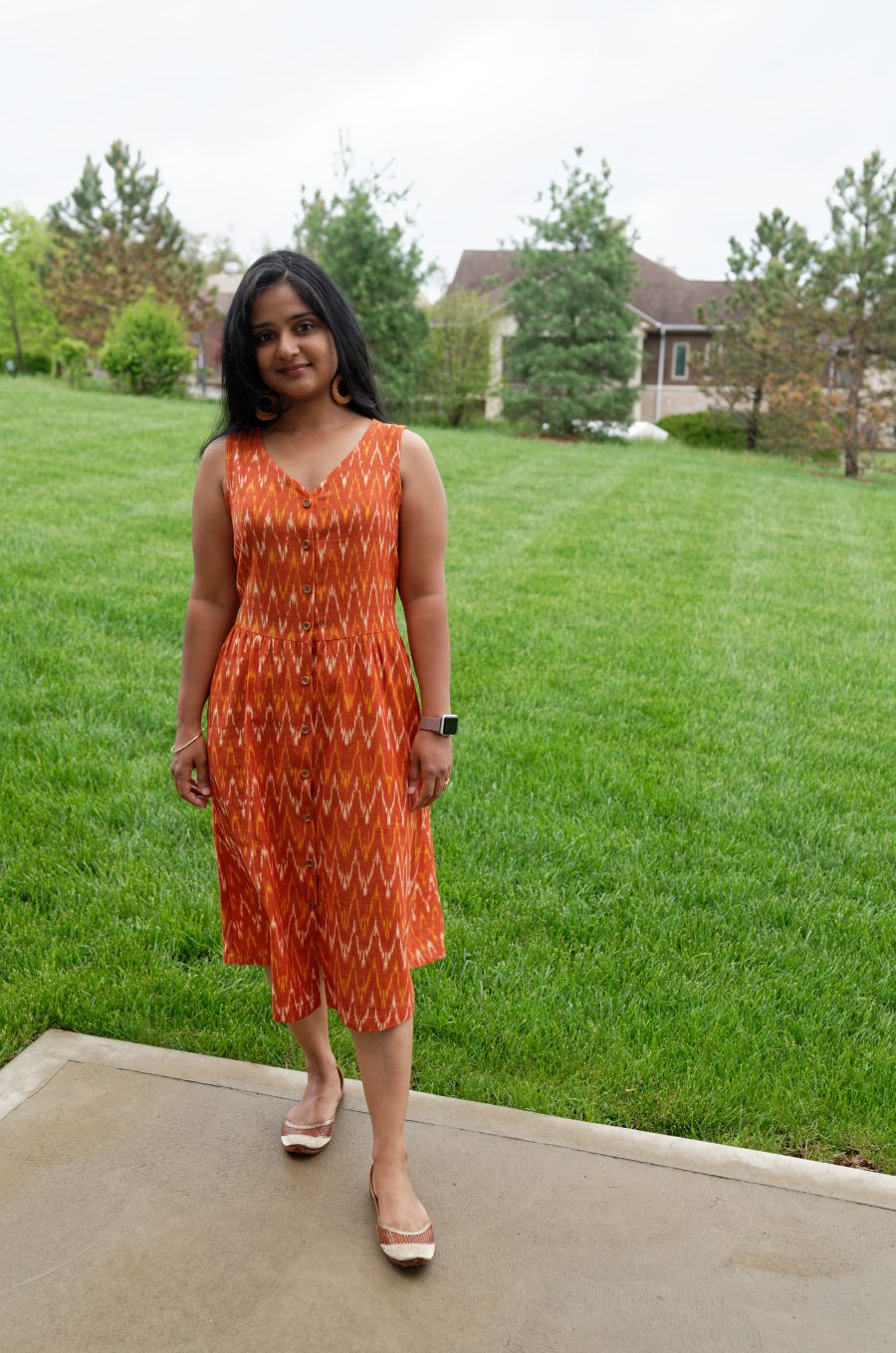 Carolyn made her Marseille into a gorgeous floral rayon sundress.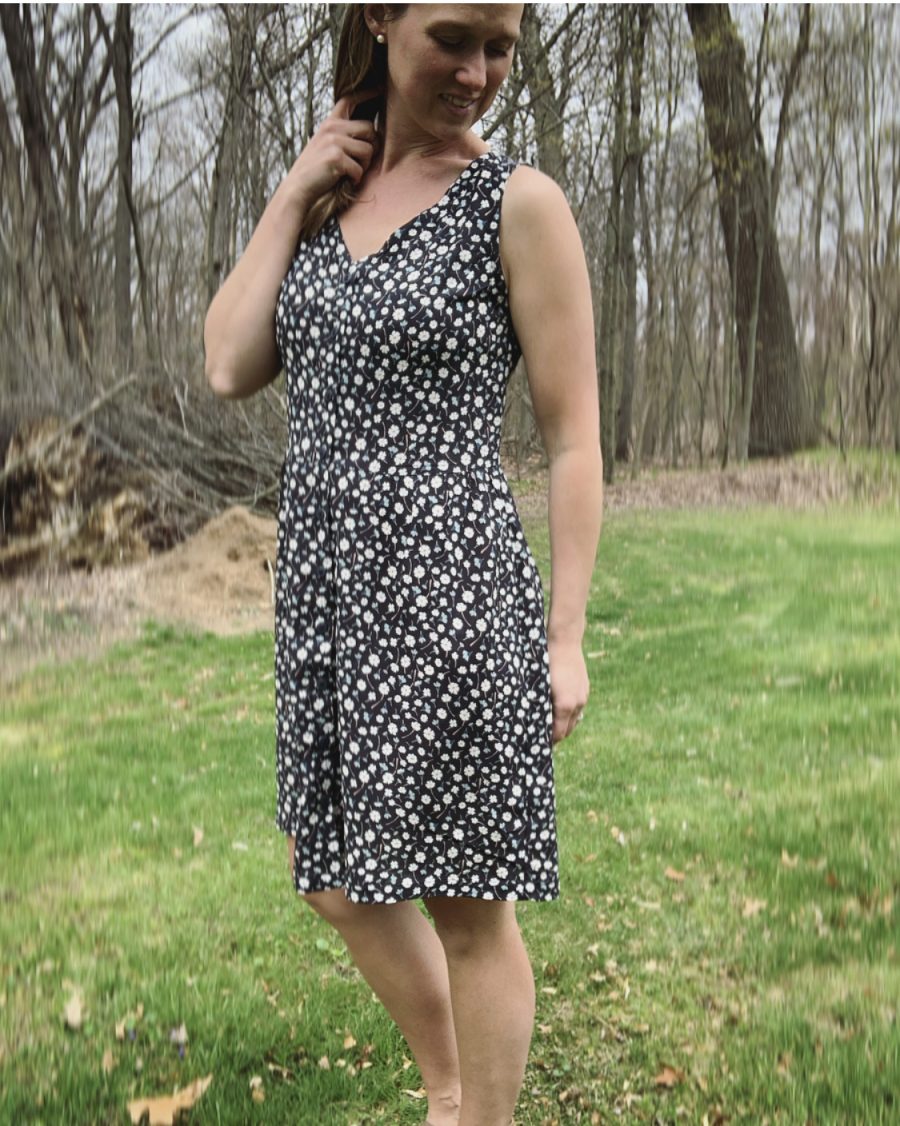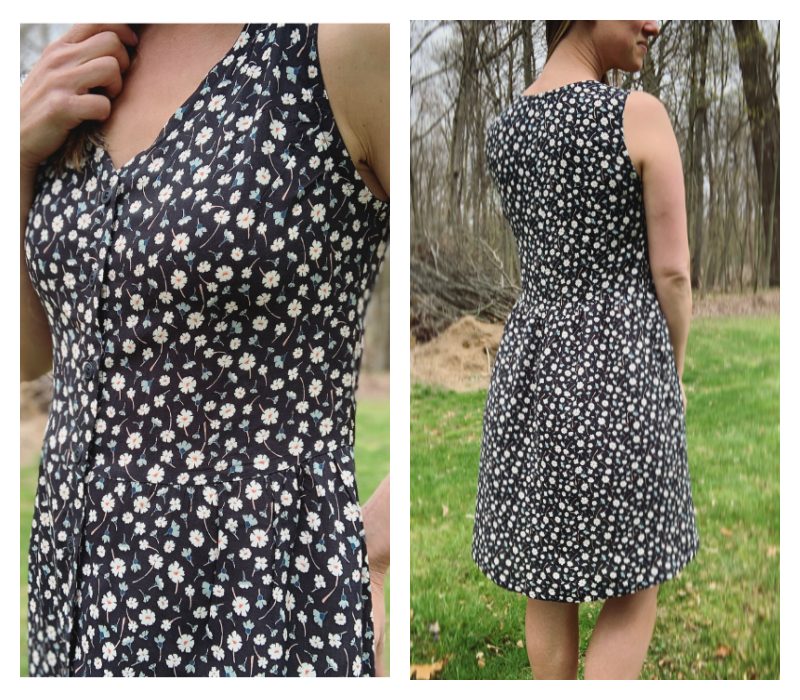 Maria also used a pretty print for her scoop neck Marseille!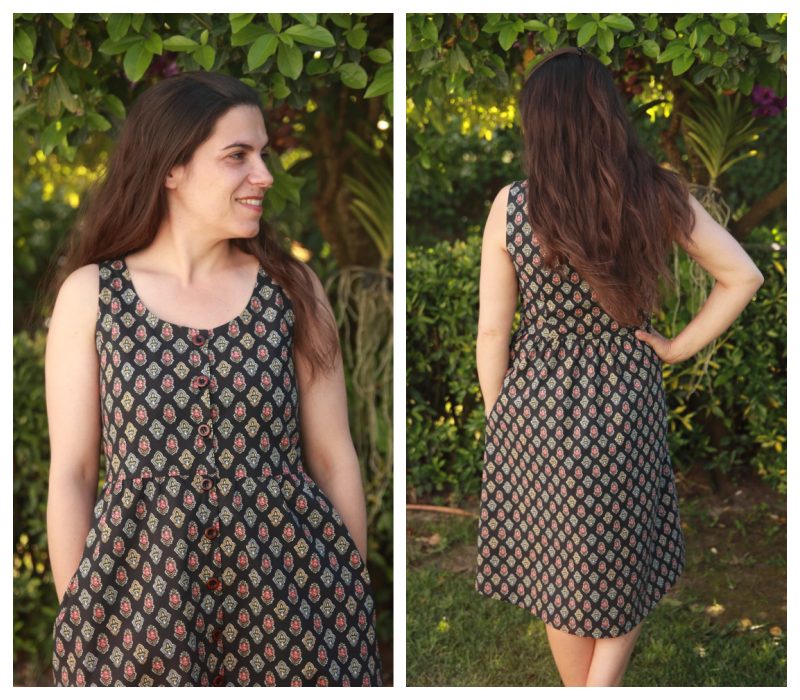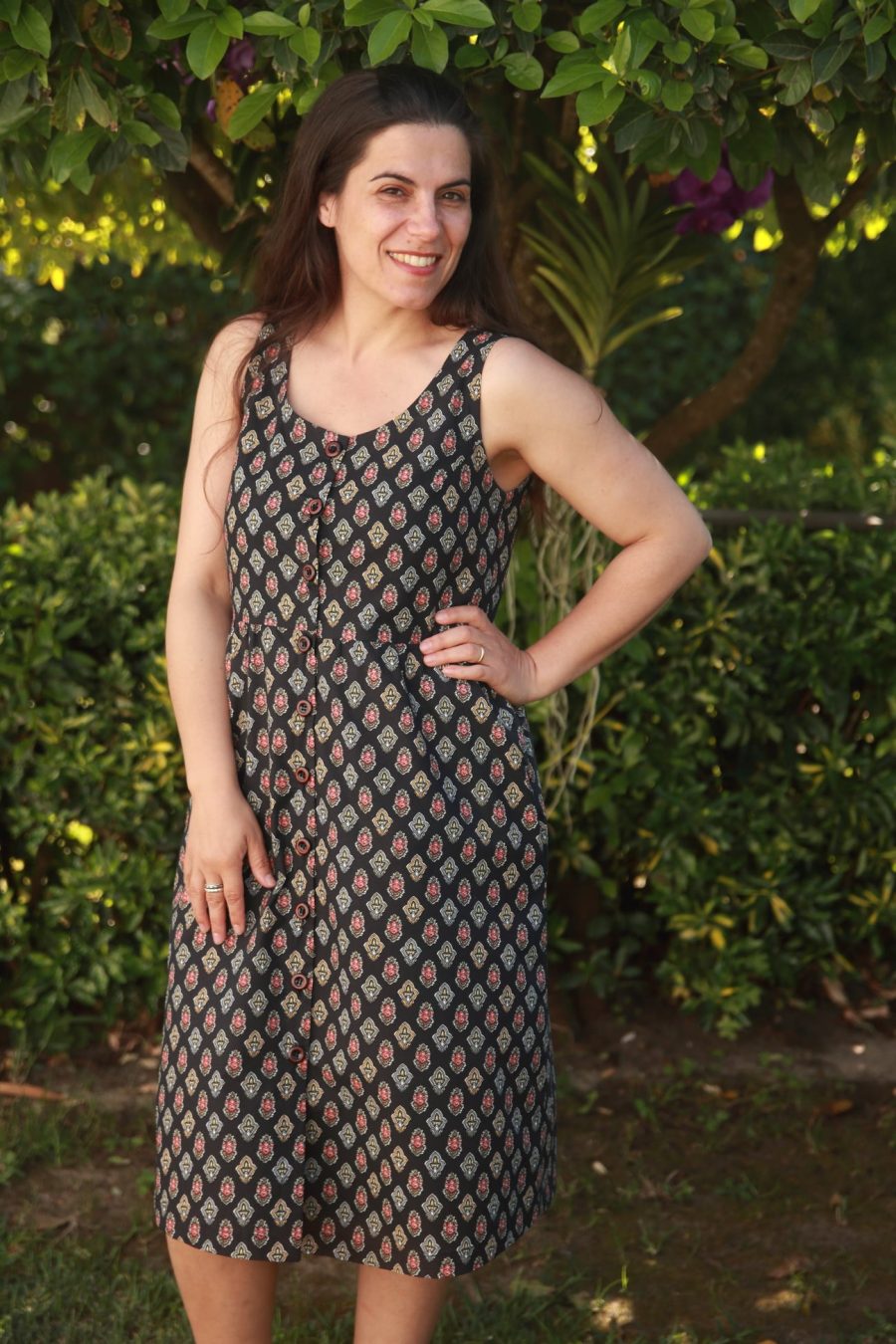 Amy used solid white for her Marseille with plans to dye it, but it's also beautiful as-is with the pretty contrast buttons!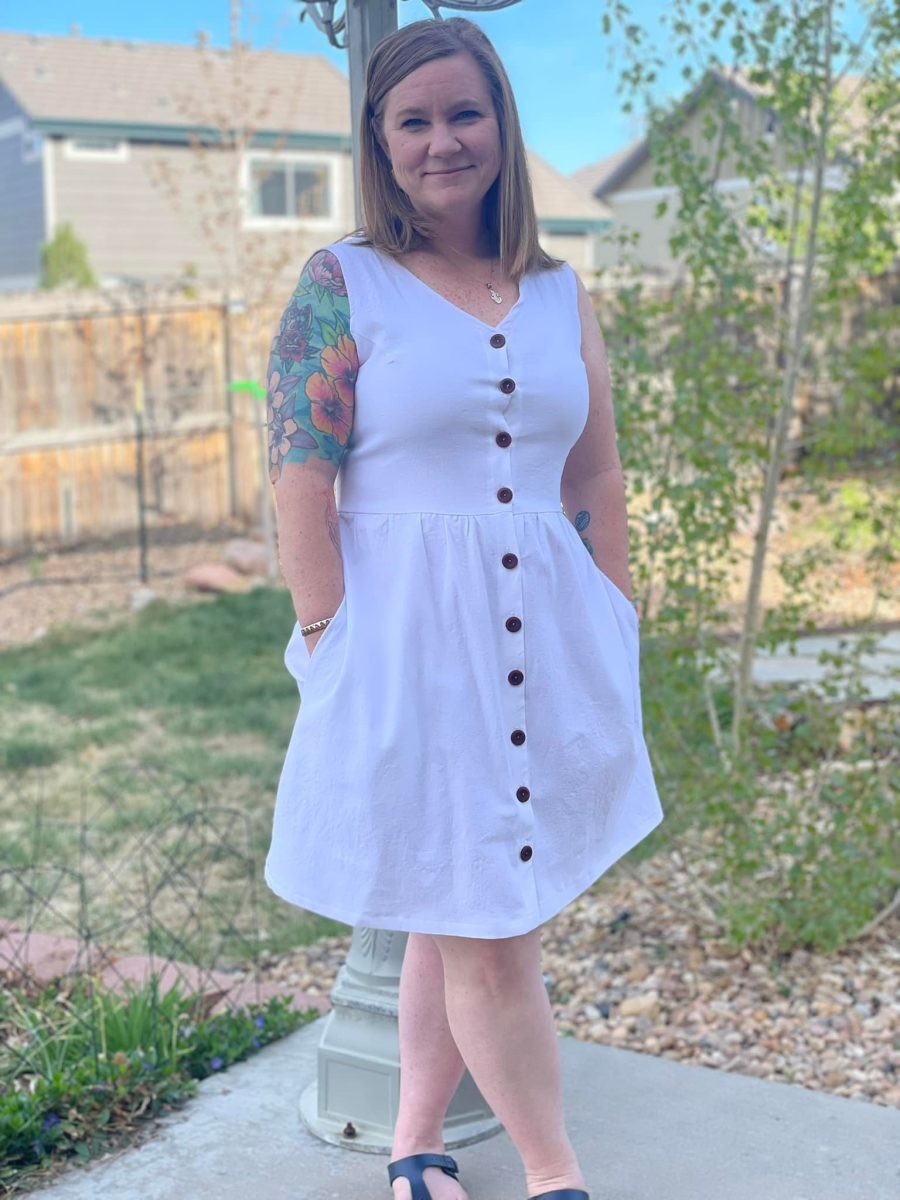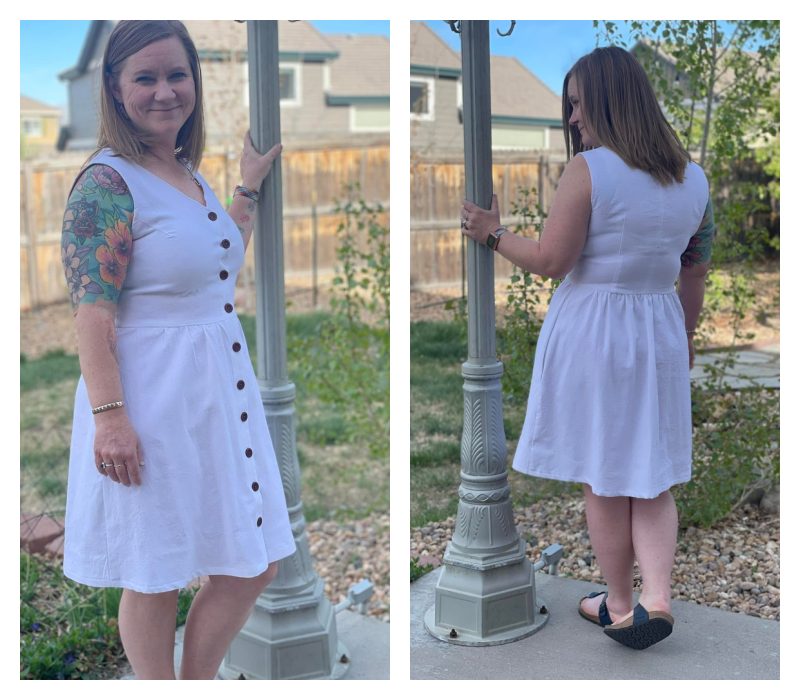 Anne's Marseille is worthy of a fun tropical vacation!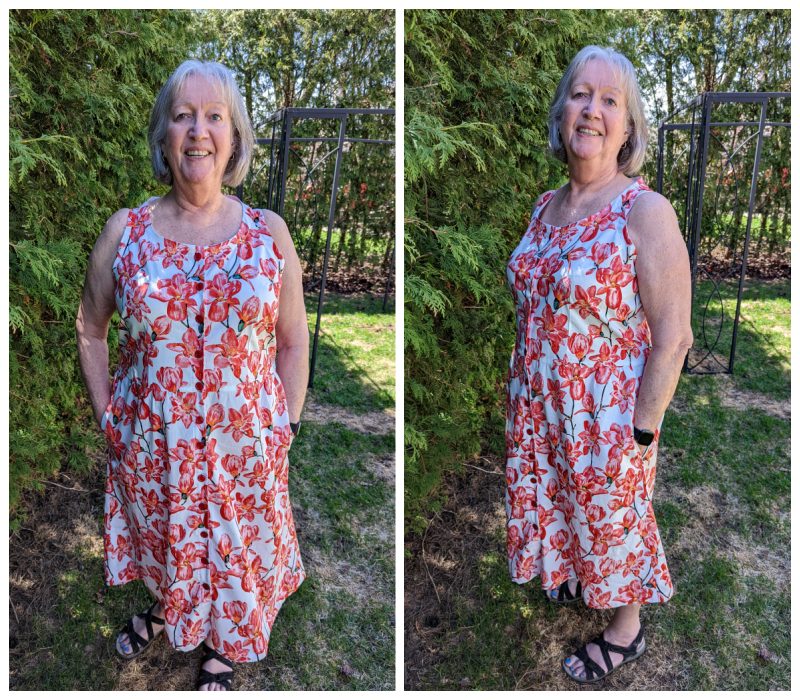 Bernice used stretch cotton and poplin for her Marseilles, for more of a structured crisp dress. I love how she tied her sash off to one side.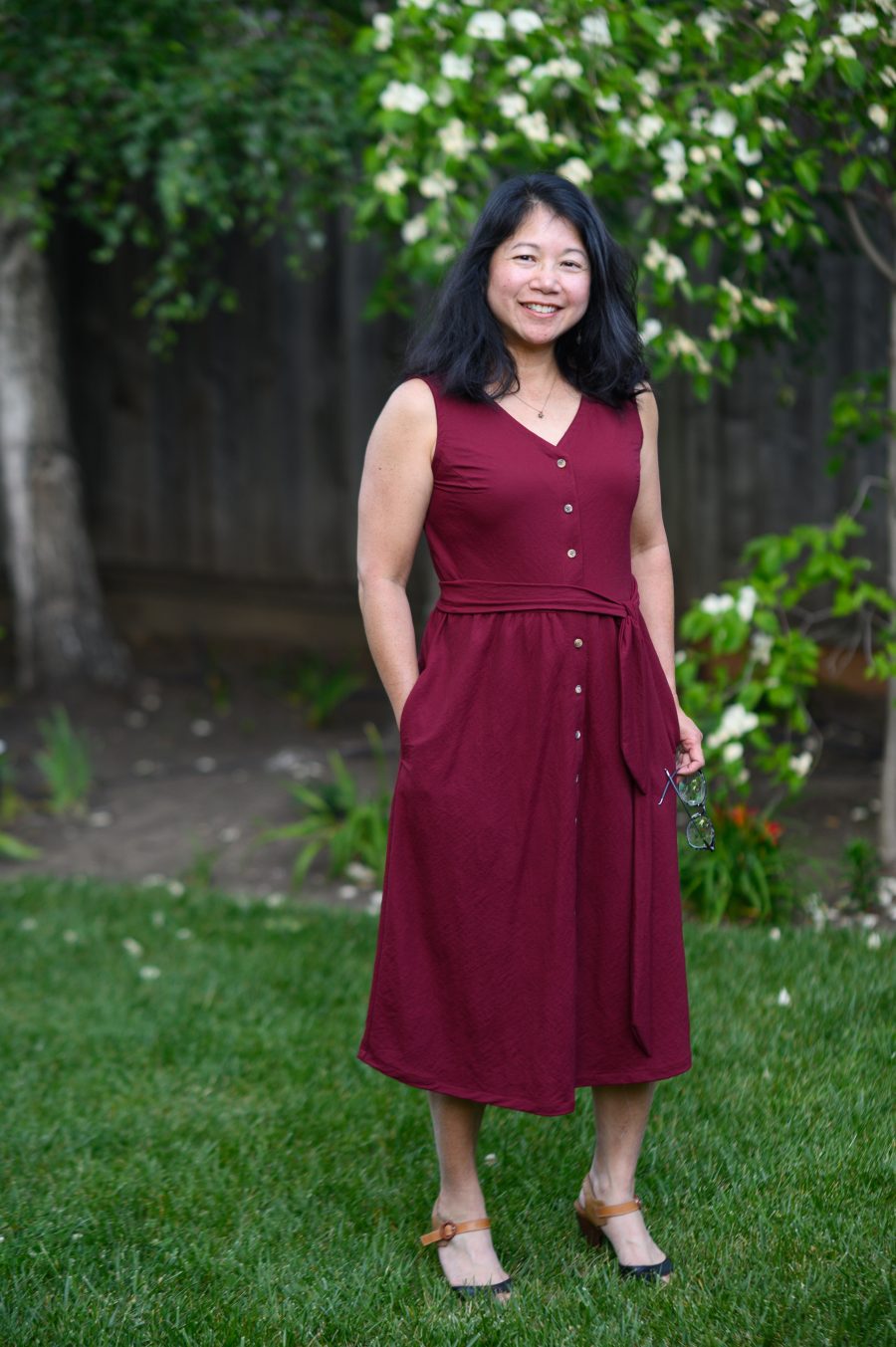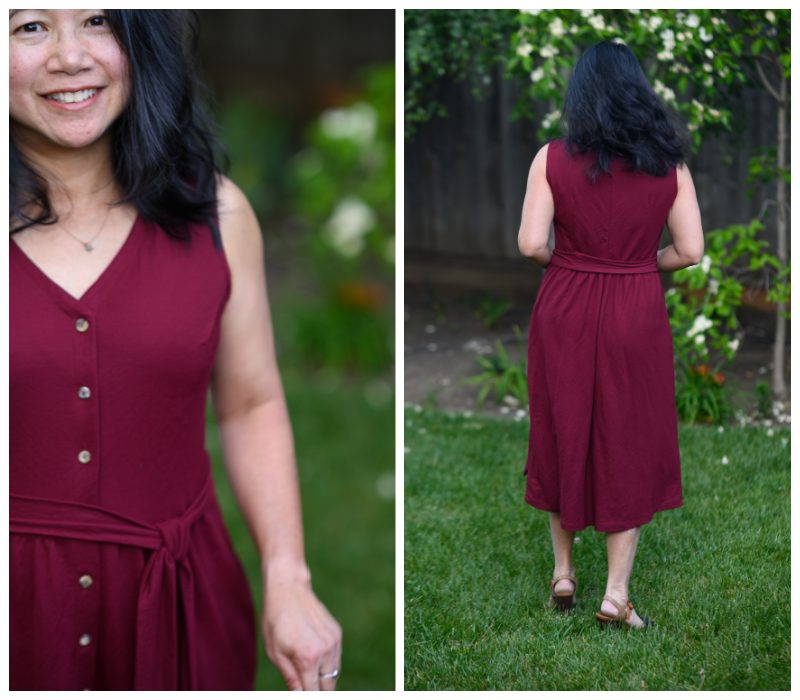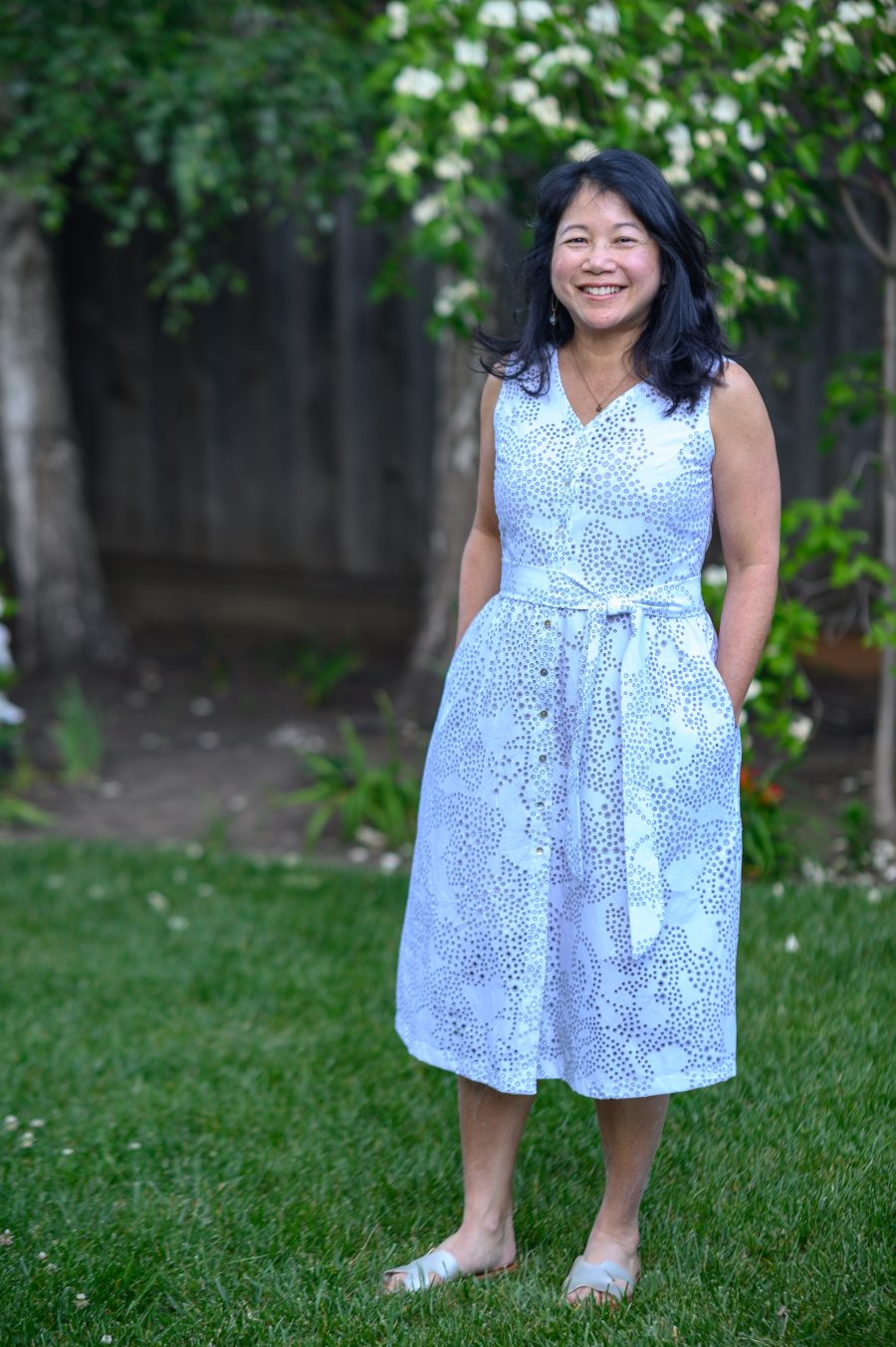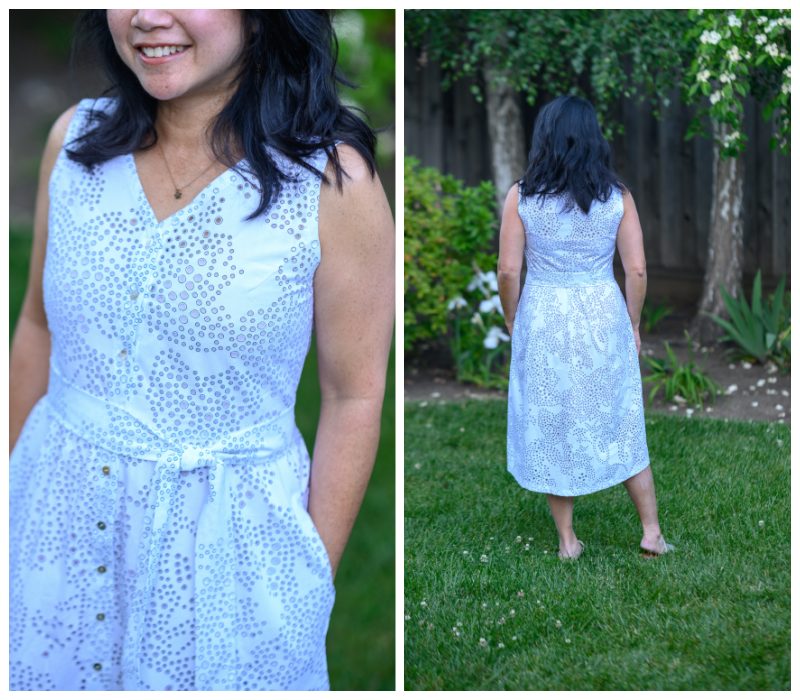 Leigh used the most beautiful teal linen for her Marseille with the self-fabric sash and pretty contrast buttons.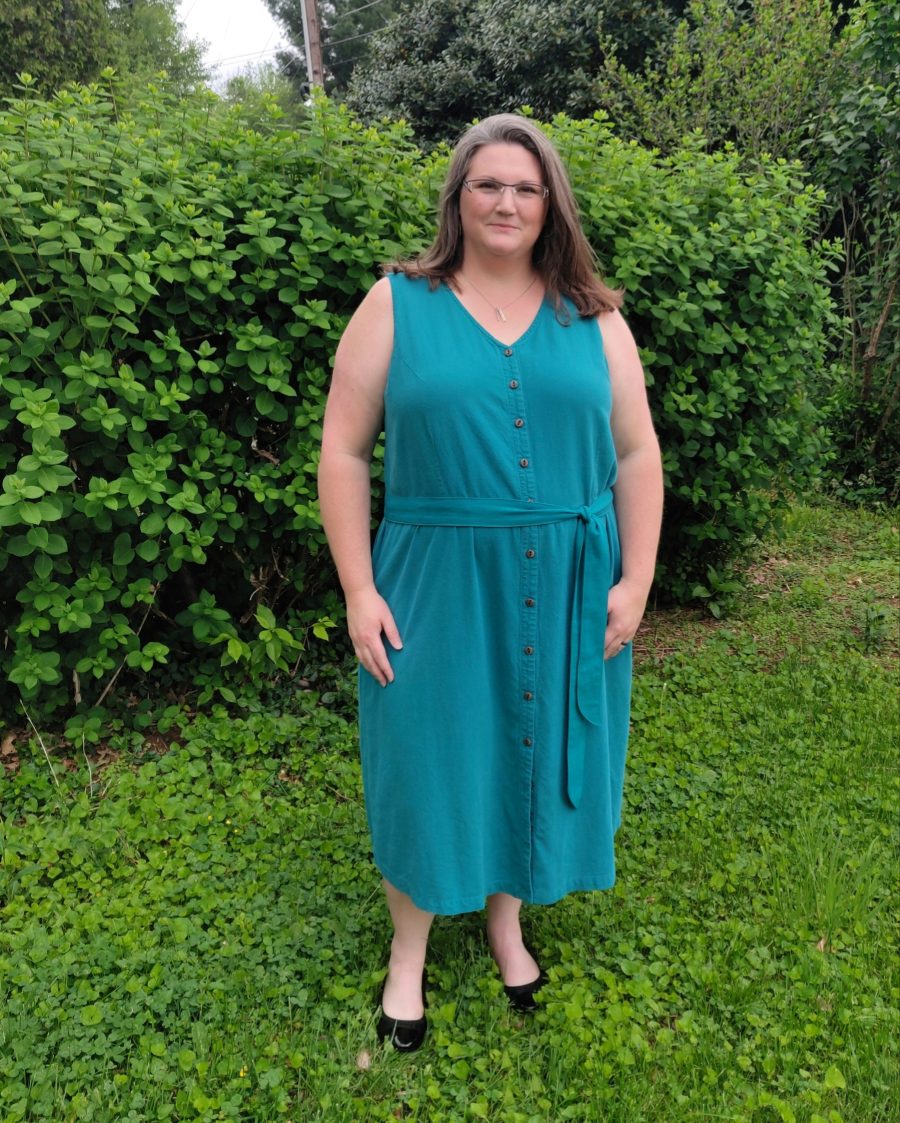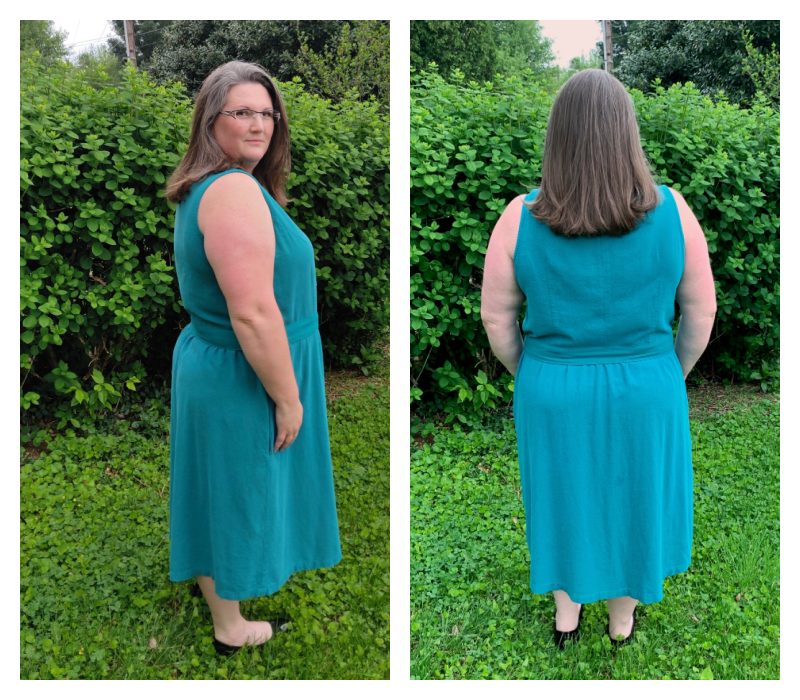 Kristin used the prettiest stripe linen rayon, love that drape and texture!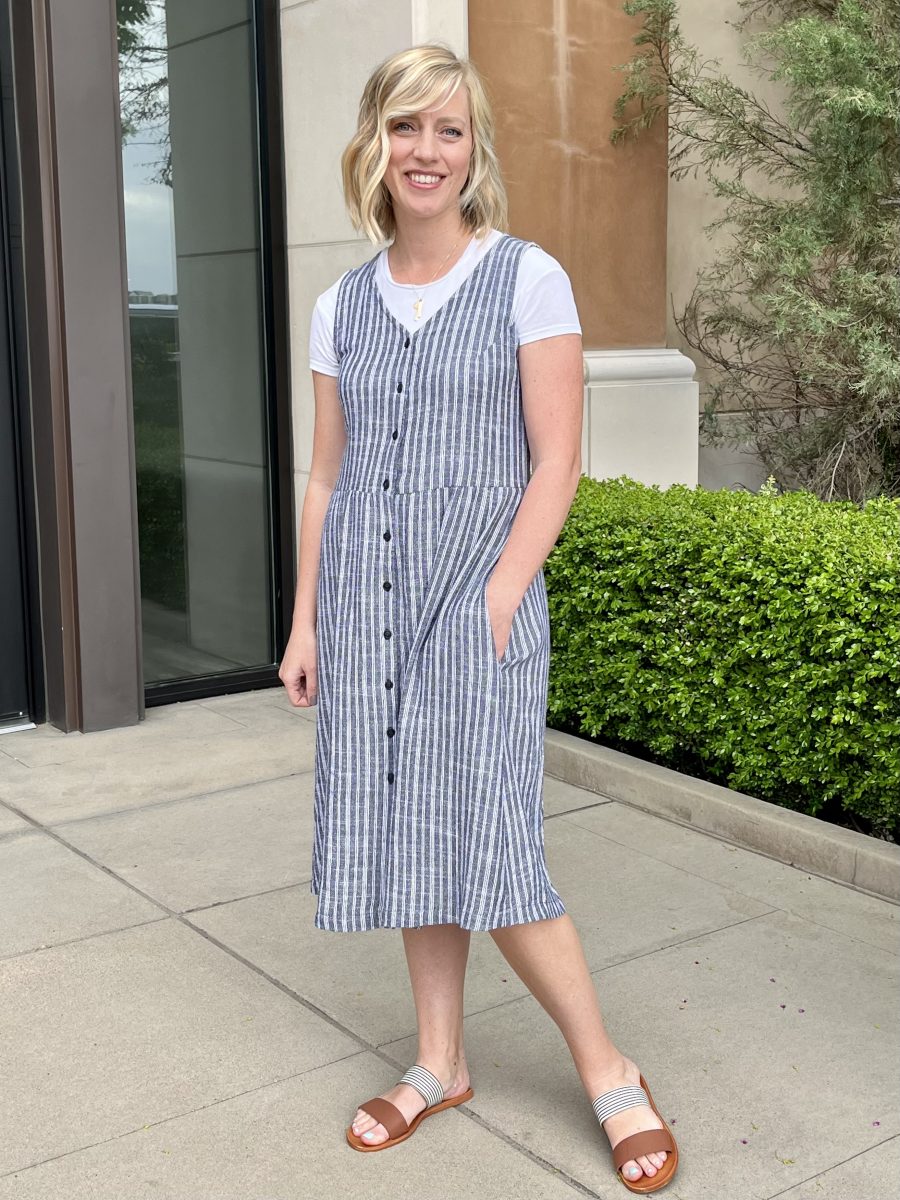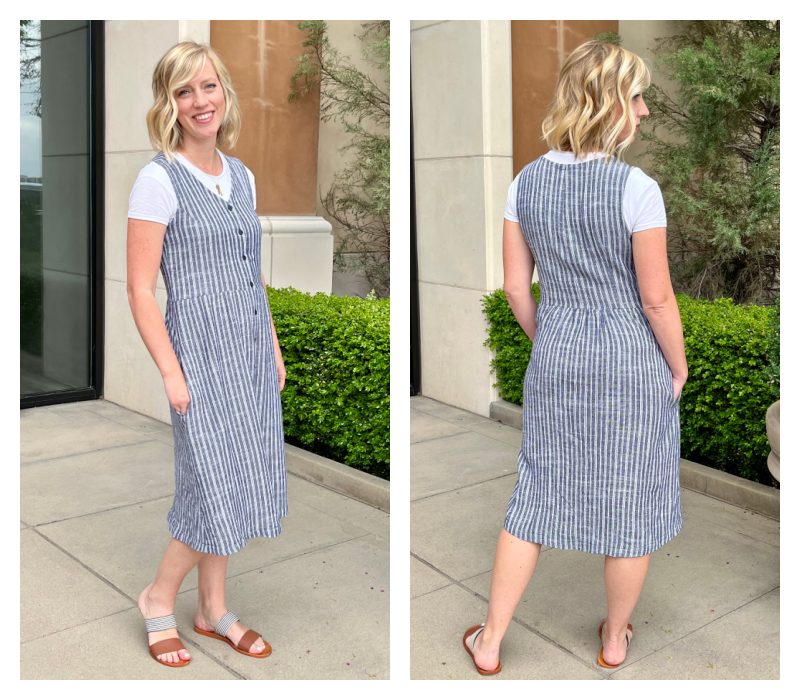 Elisabeth styled her saturated pink Marseille with a denim jacket for the cutest outfit. I also love her small floral print.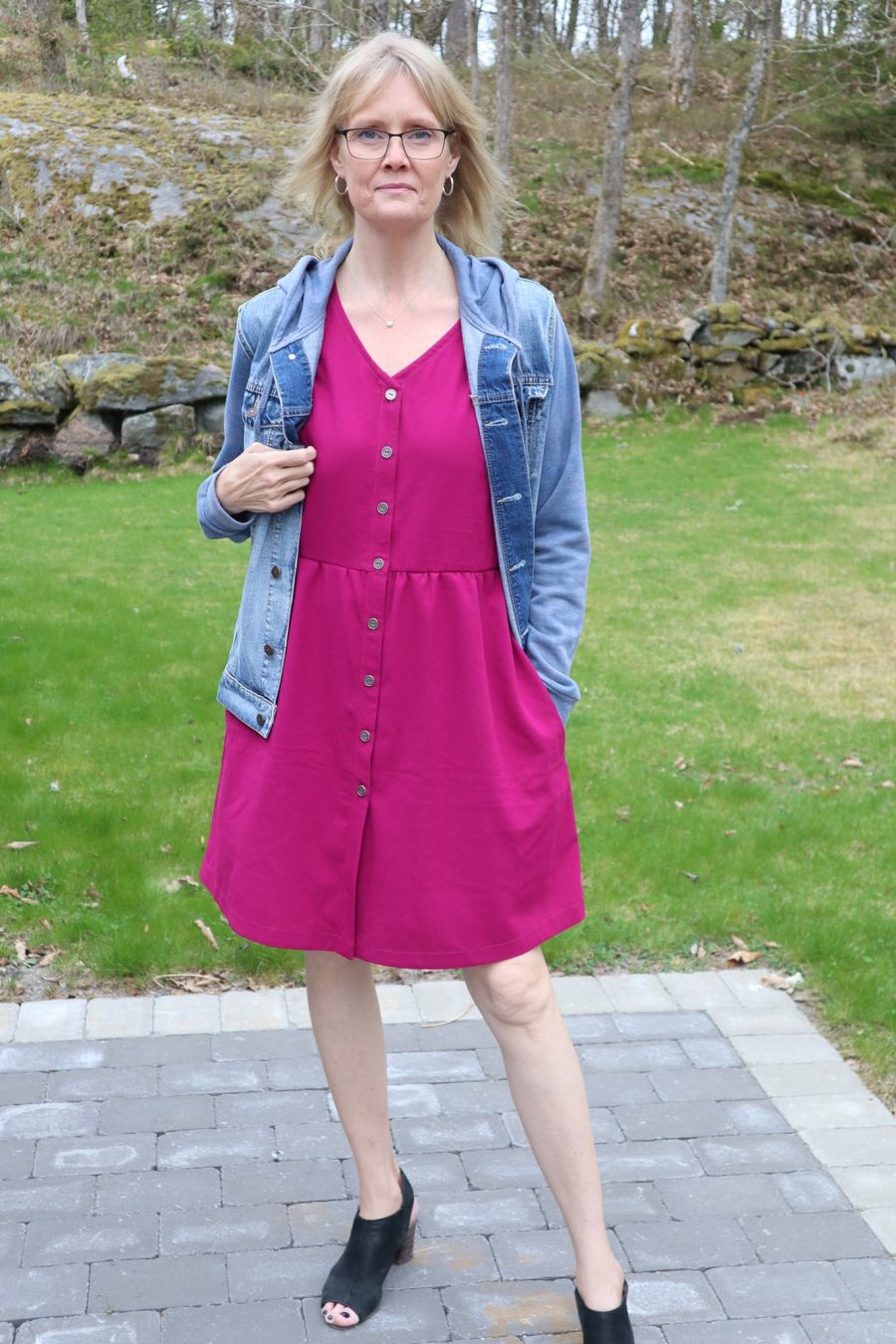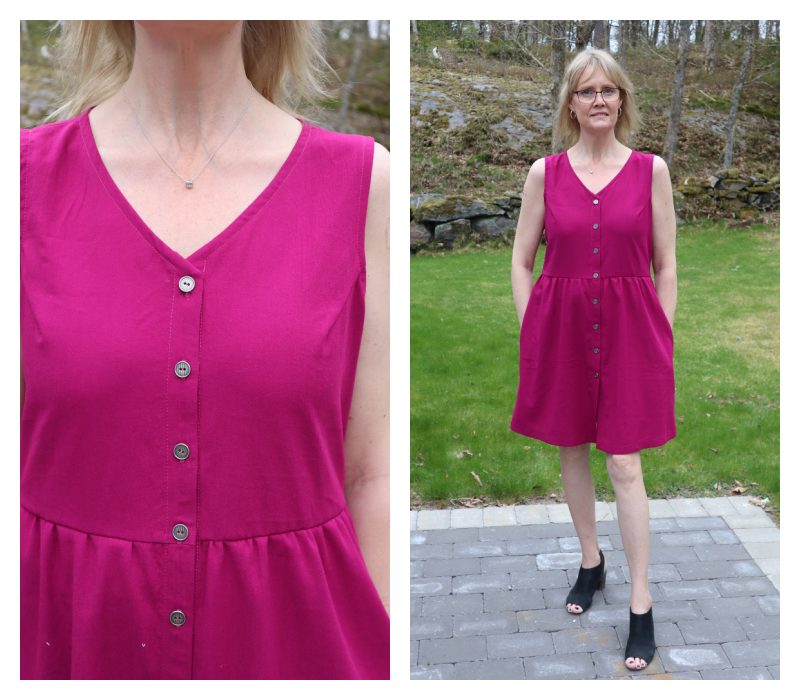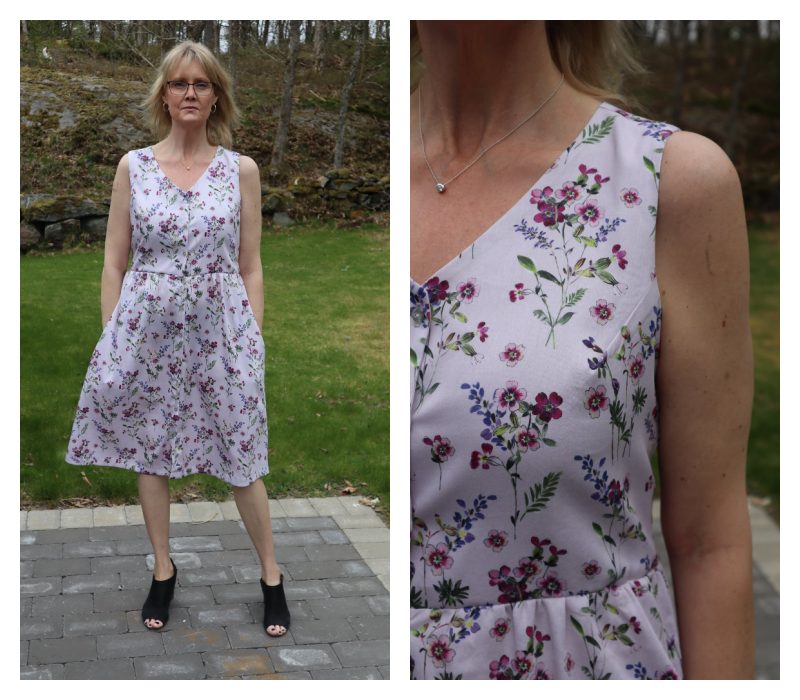 Wendy's Marseille is beach-ready with her perfect styling and the pretty blue stripe fabric.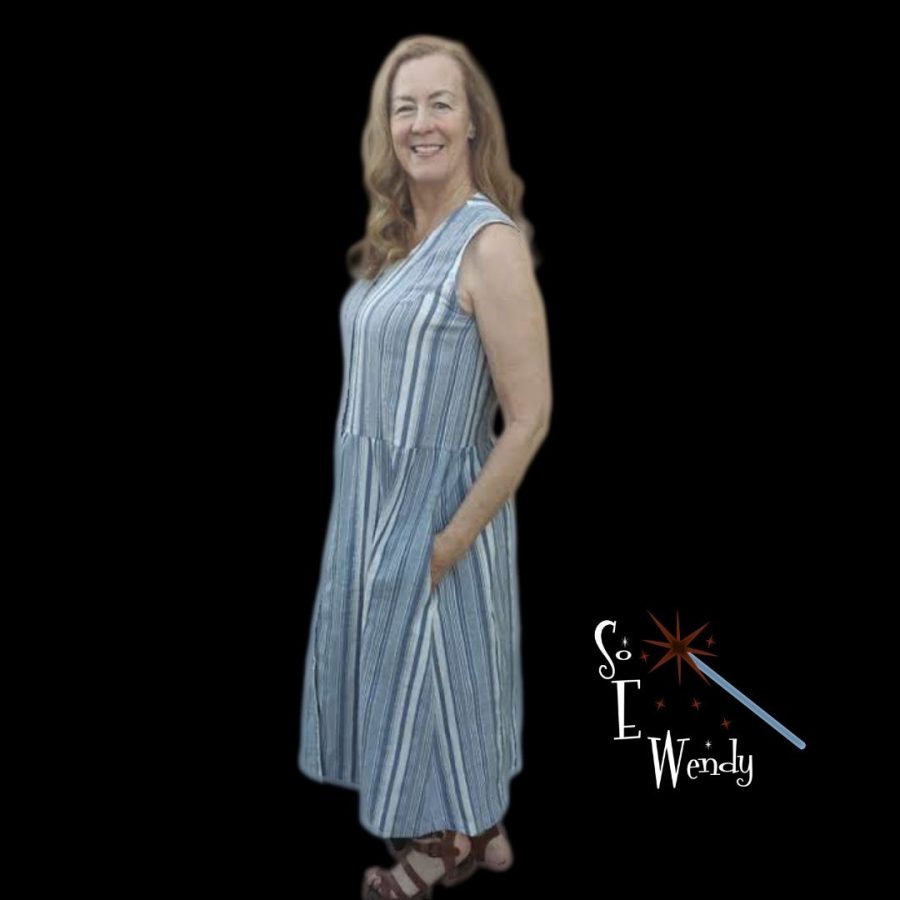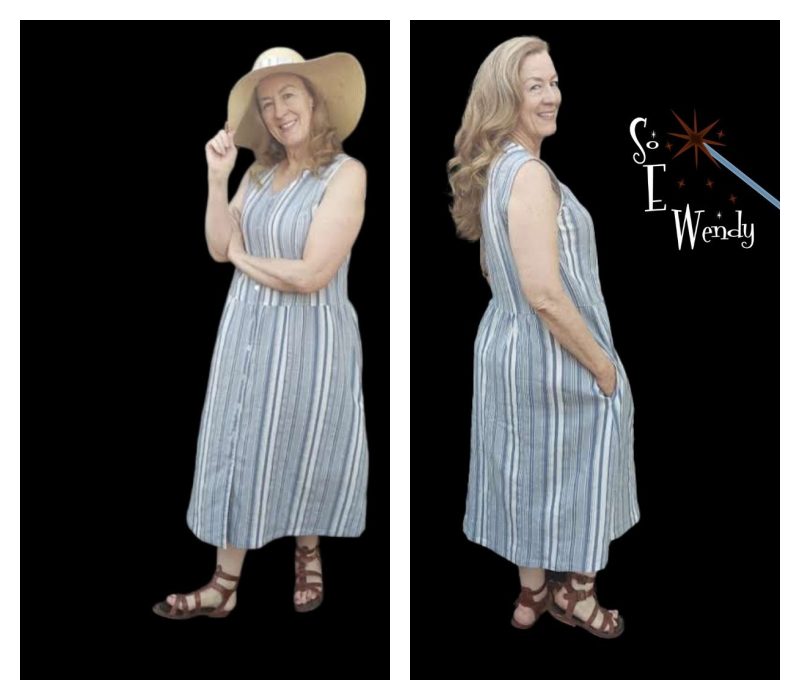 Teri made a classic black with contrast button Marseille, perfect for weekend brunch with her cute straw purse and sandals.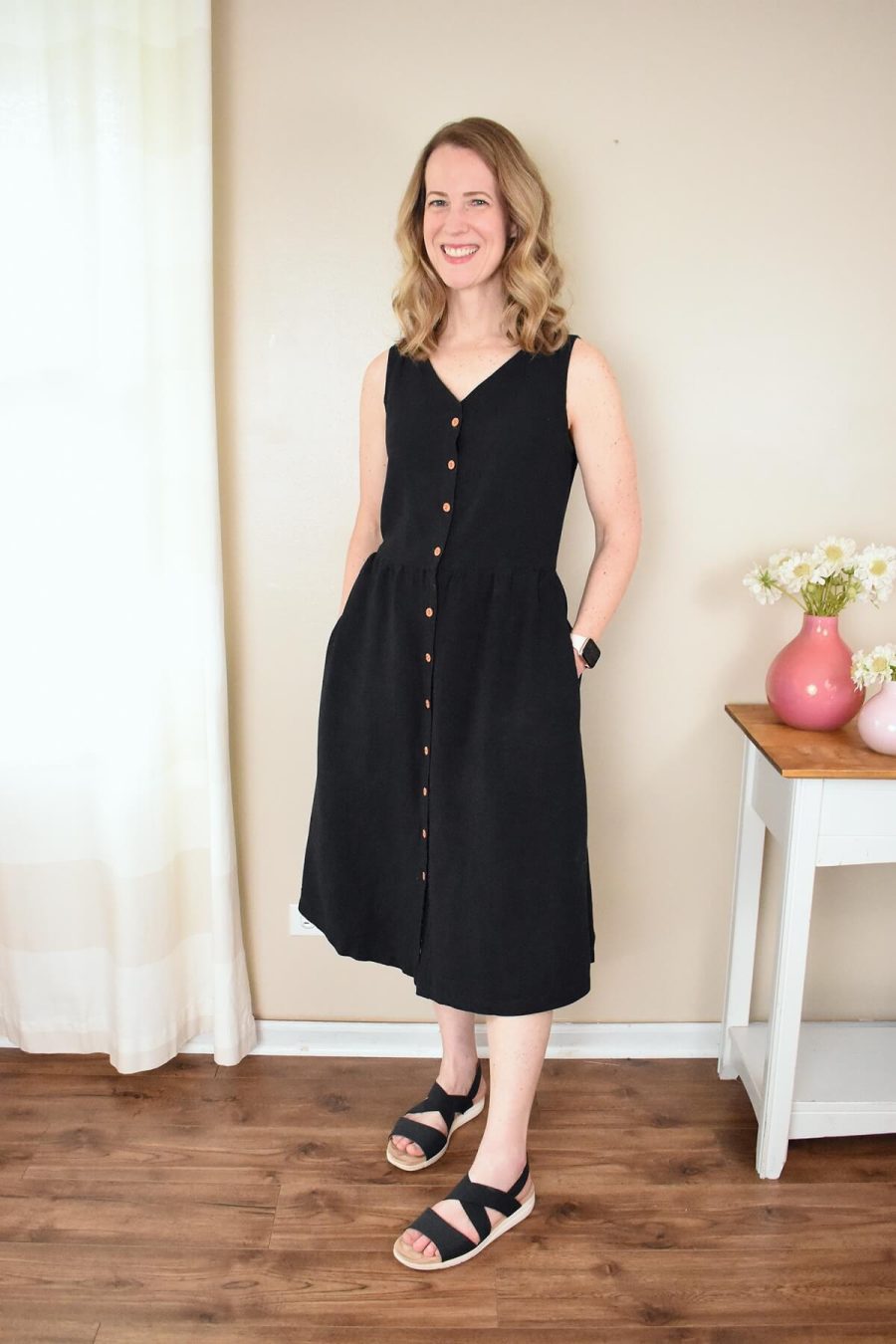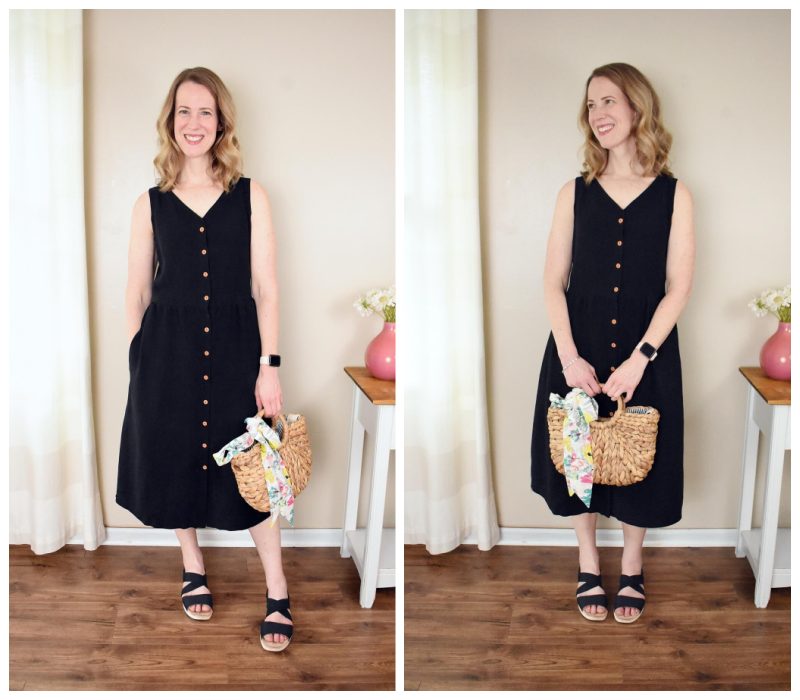 ---
Continue to check the tag #MarseilleDress on Instagram as more testers finish their dresses and share them on social media! Thank you to all of my testers for their hard work perfecting this pattern!