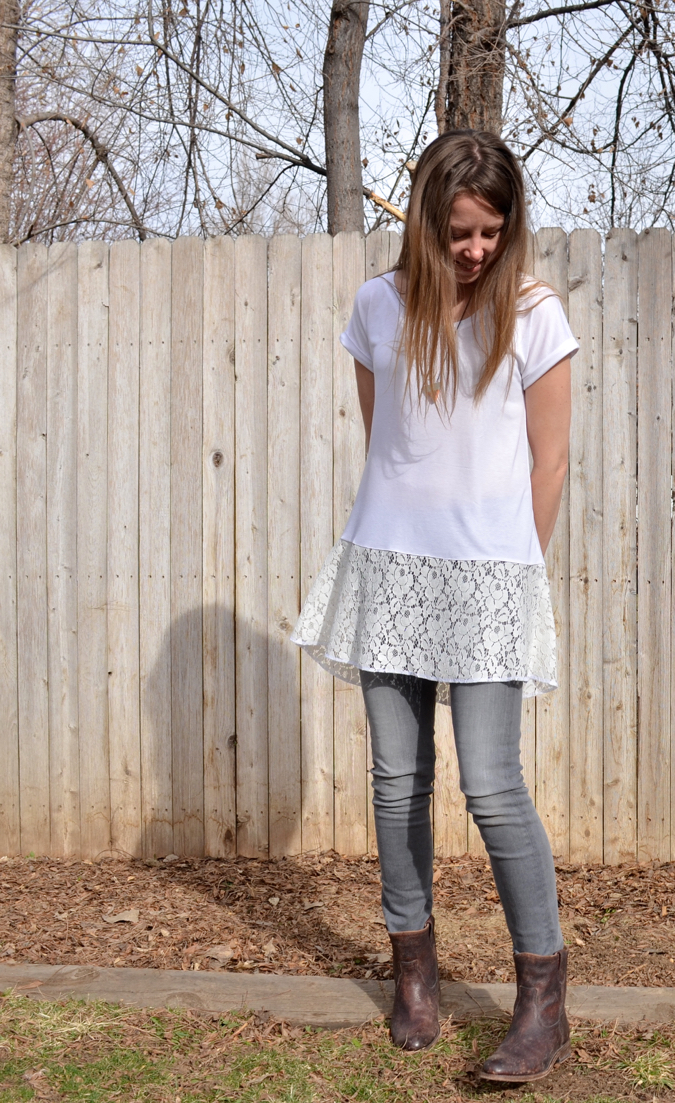 Last week was Selfish Sewing Week, and it was SO fun to see a bunch of handmade items popping up in my instagram feed all week. If you guys don't mind, can you continue just making awesome things for your self every day and posting about them for my viewing pleasure? kthanks.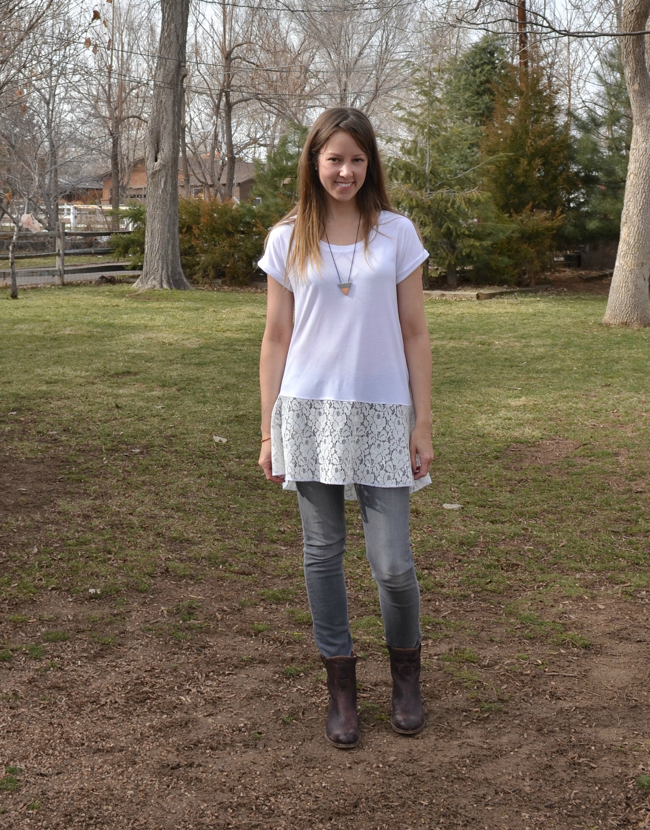 I was working hard to update two of my biggest selling patterns and make them exponentially more awesome, so it wasn't supposed to be a sewing week for me. But the jealousy finally overwhelmed me and I decided to make something simple and quick and gratifying. Thankfully I already had the Downtown Tunic from Sew Caroline printed out, because it fits all of those categories and more.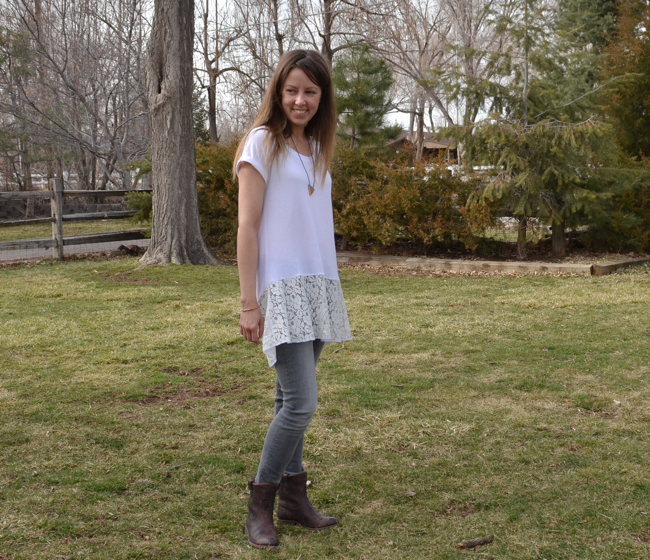 I really wanted to use a silky white fabric for the lower part, but I was using stash fabric as there was 0.0% chance I was driving to Joanns. So I ended up with this cream colored lace, and honestly I'm so glad I did. I love how it's a monochromatic look, but has a slight contrast in color and of course in texture. I tried to grunge up the super girly look with my jewelry and boots, and I'm loving the contrast there as well.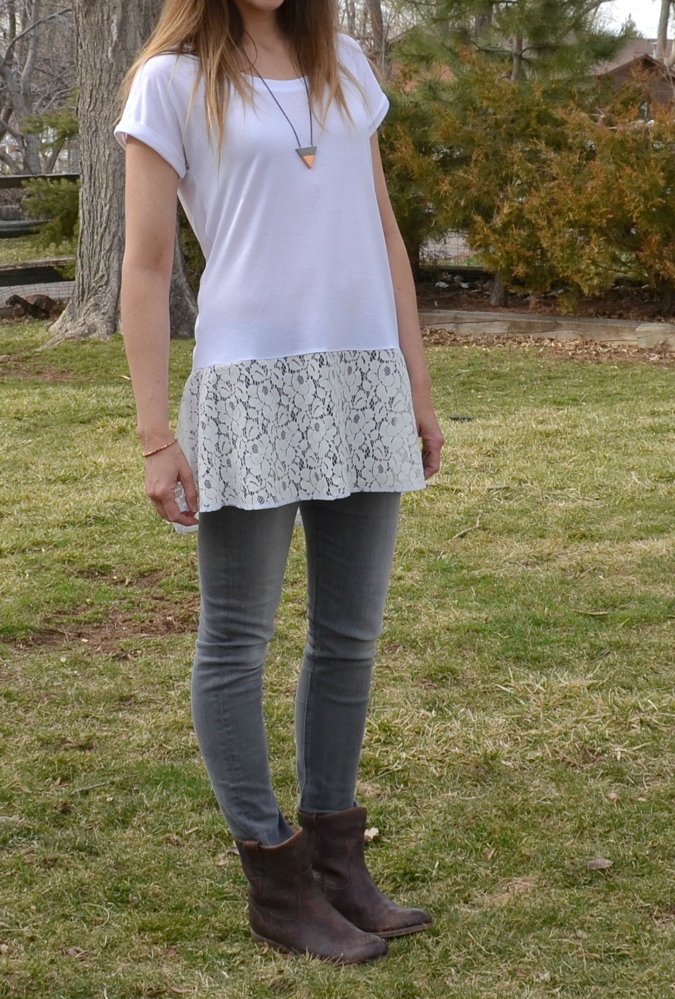 I don't think you guys need me to tell you that the Downtown Tunic is an impeccable pattern. Like everything else Caroline does, it's super professional, fits spot-on, and has great instructions. You can't go wrong with any of her patterns, and if you've had your eye on one, you might be excited about a Friday Fiver coming your way soon. Just sayin.
Outfit details:
Necklace: StudioCorbelle
Bracelet: KMBerlin
Jeans: Rag & Bone
Boots: Frye