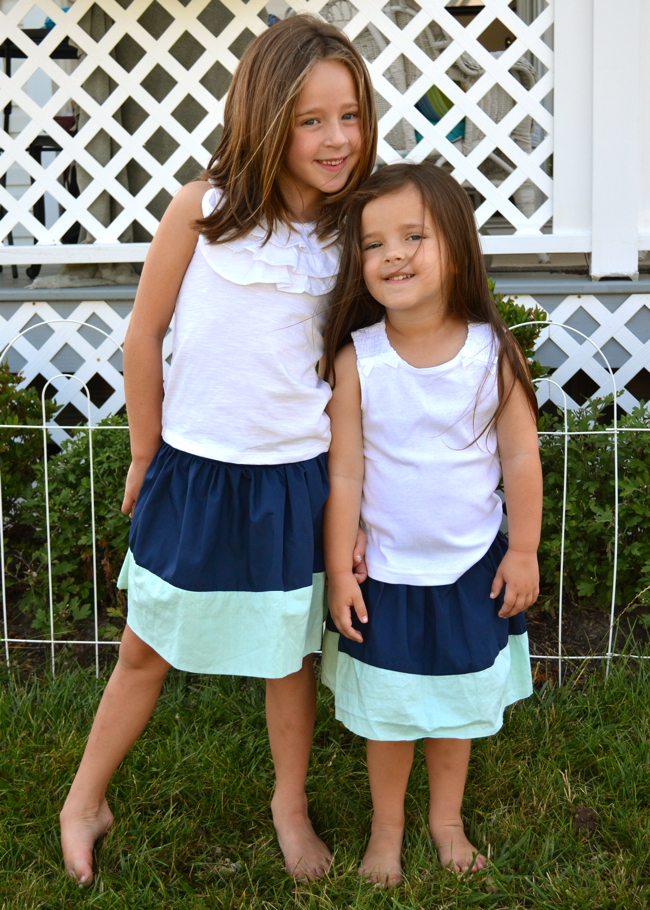 Not a lot to say about these skirts, except they're swingy and colorblock-y and summery and cute!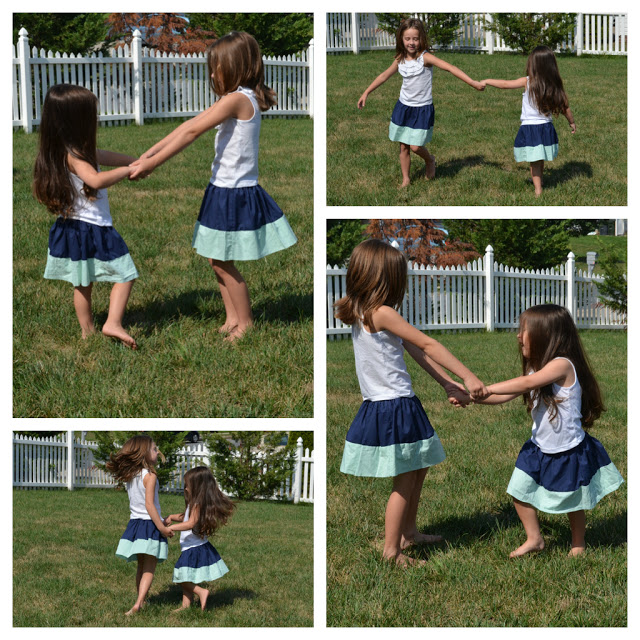 They're good for backyard dancing and chalkboarding alike.  They're just simple elastic-backed, flat-front skirts with a folded panel added at the bottom.  Bonus – no hemming!  The real reason I made these skirts though was to have a reason to see these two colors together.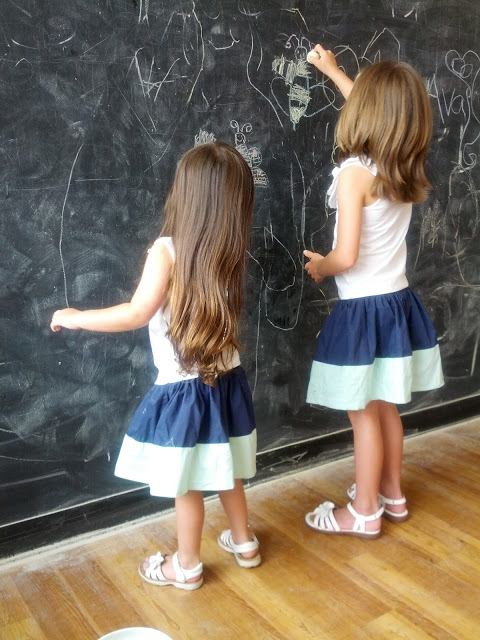 Colors like mint and coral and tangerine and mustard are really having a moment right now, but my favorite thing about them is that they all coordinate really well with MY favorite color – navy.  Actually, there's not a lot that doesn't go well with navy.  Except black.  And purple.  Nothing goes with purple.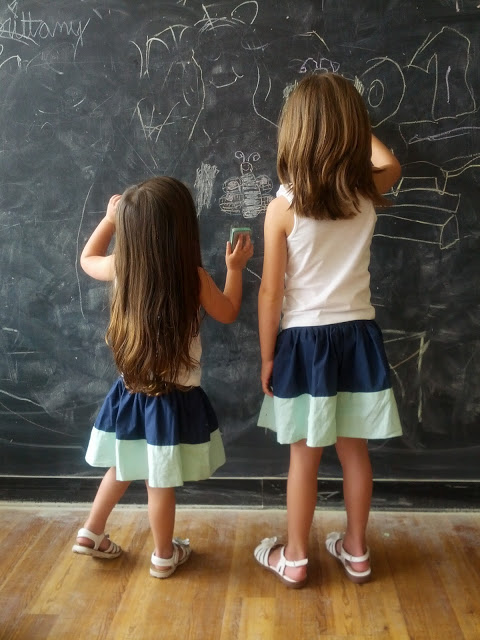 My parents' dog kept photobombing, so finally we let her in.  I call her my little brown sister, so I guess this is a picture of my girls with their little brown aunt?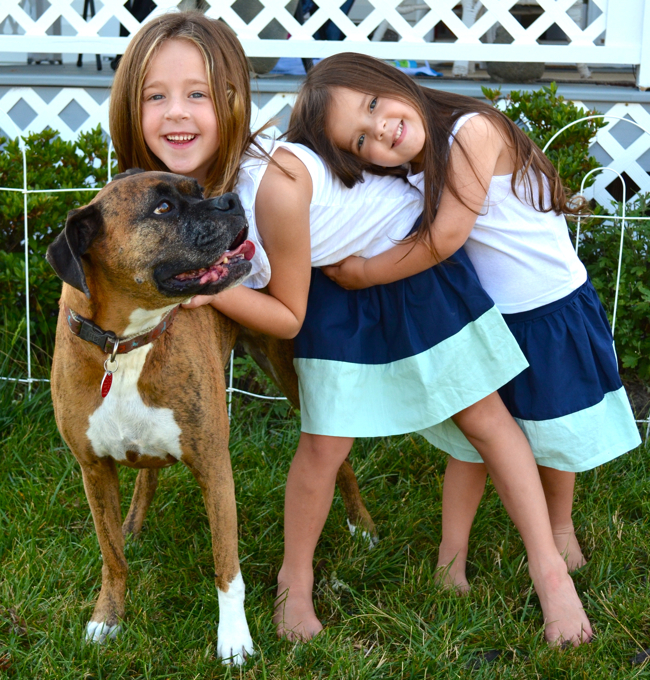 So what's your favorite colorblock combo?  (don't say purple)