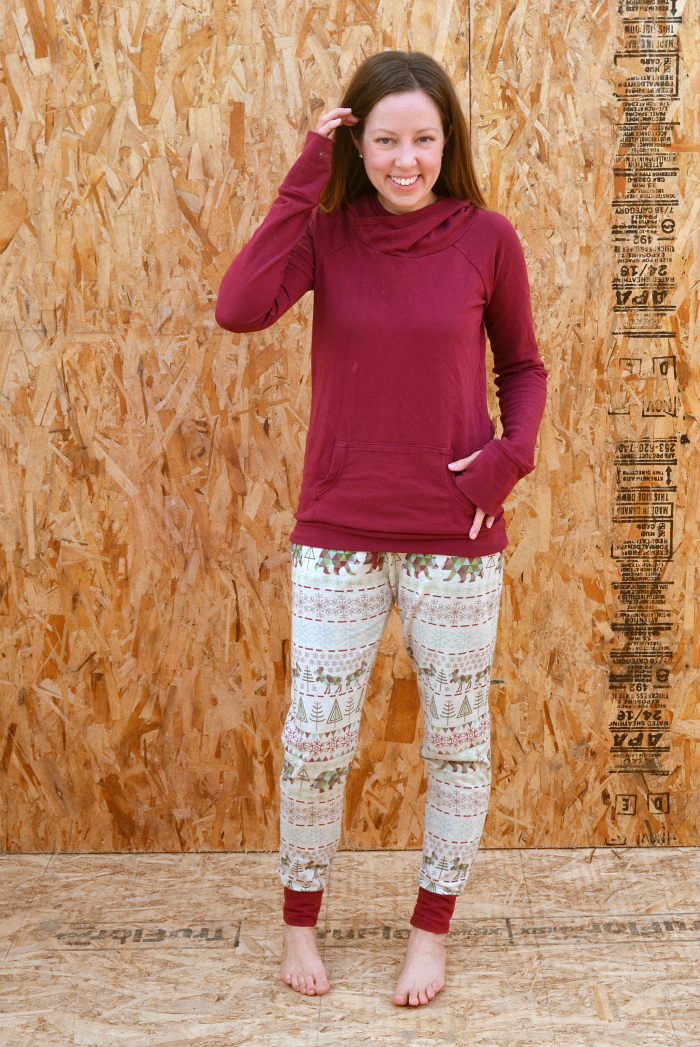 For my third and final installment in the Hudson pants round up I present to you the most comfy pair of pjs ever!!  We like to keep the temperature in the RV pretty cool at night and then snuggle up in our down comforters and wool blankets, so these warm french terry Hudsons fit the bill perfectly.  Don't forget that today is the last day to use code "heyhudson" to grab the Hudson Pant PDF pattern for 15% off!  Thanks for the code, Kelli!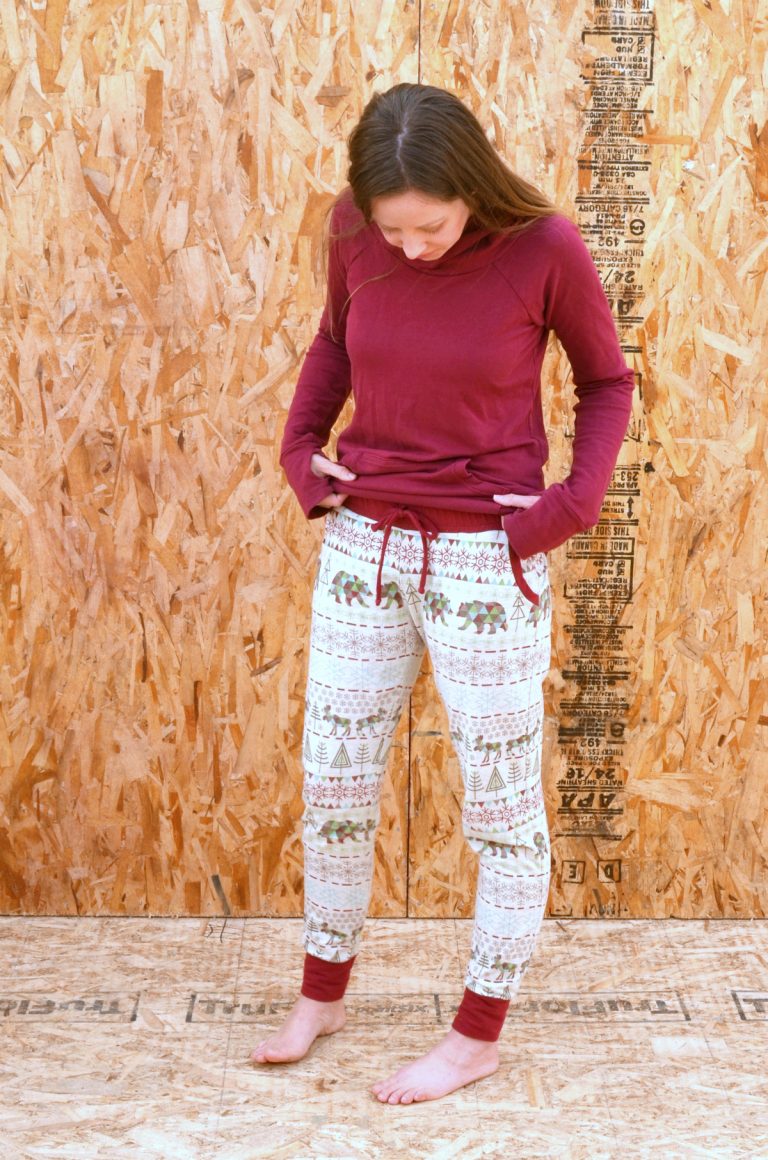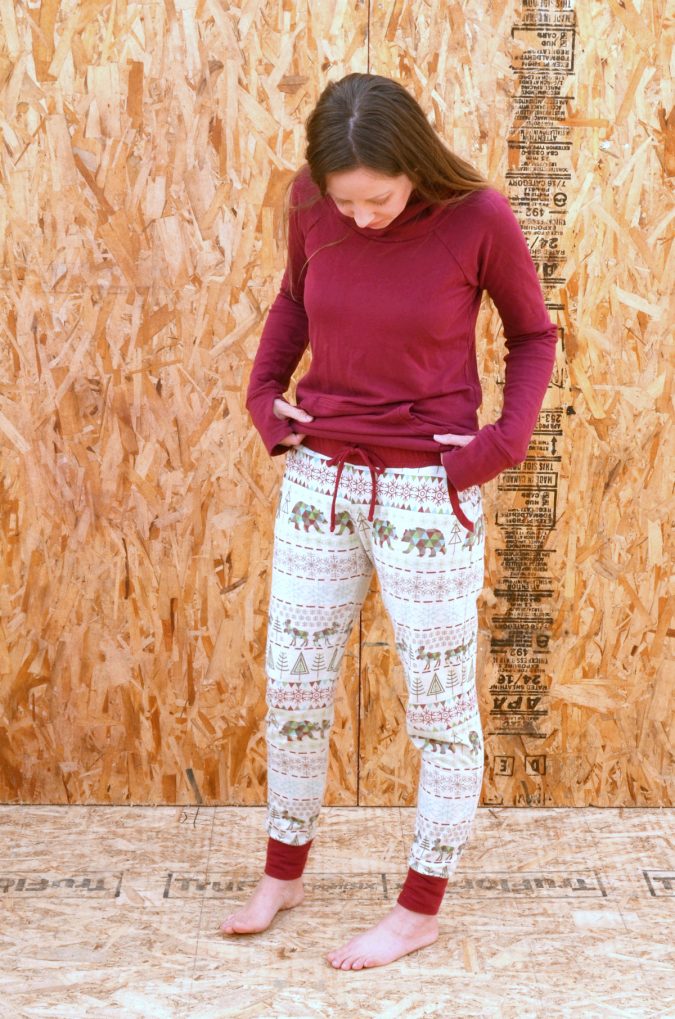 My very dear friend Melissa designed this print for Raspberry Creek Fabrics last fall and since moose are my love language I bought some up immediately.  How cute is this print??!!  I absolutely love it.  It's printed on a heathered oatmeal base which is hard to see but I think really makes it perfect.  I also love that it matches the maroon french terry from RCF so I was able to use that for the cuffs and drawstring (I think it's actually called burgundy in the shop, but I'm a Virginia Tech grad, so this is maroon to me!  Unrelated: it would match beautifully with orange.)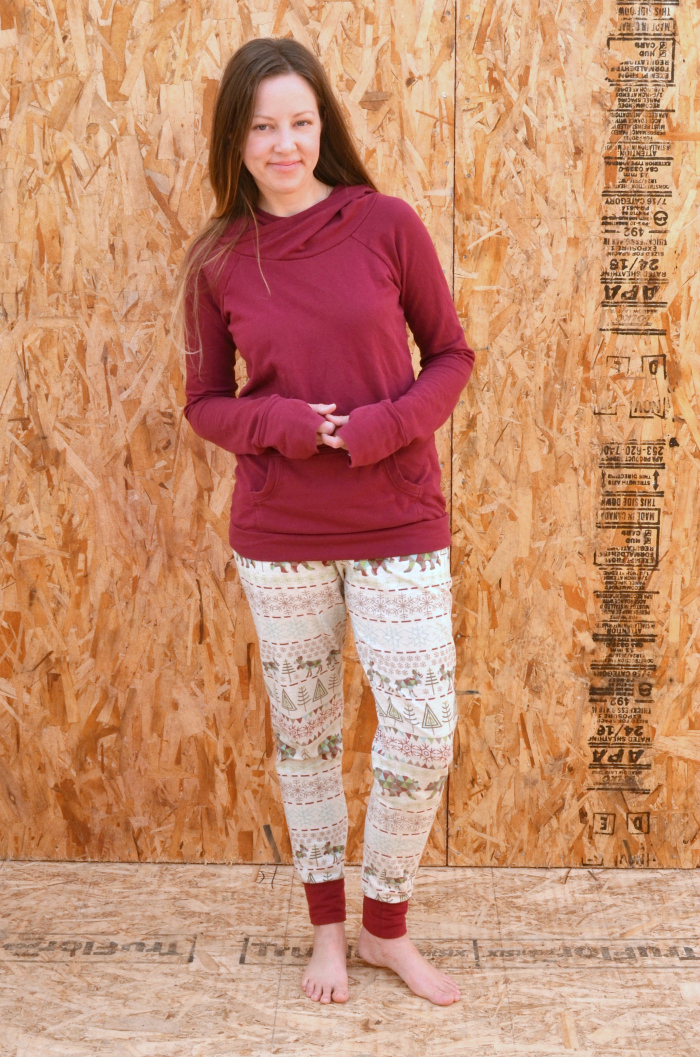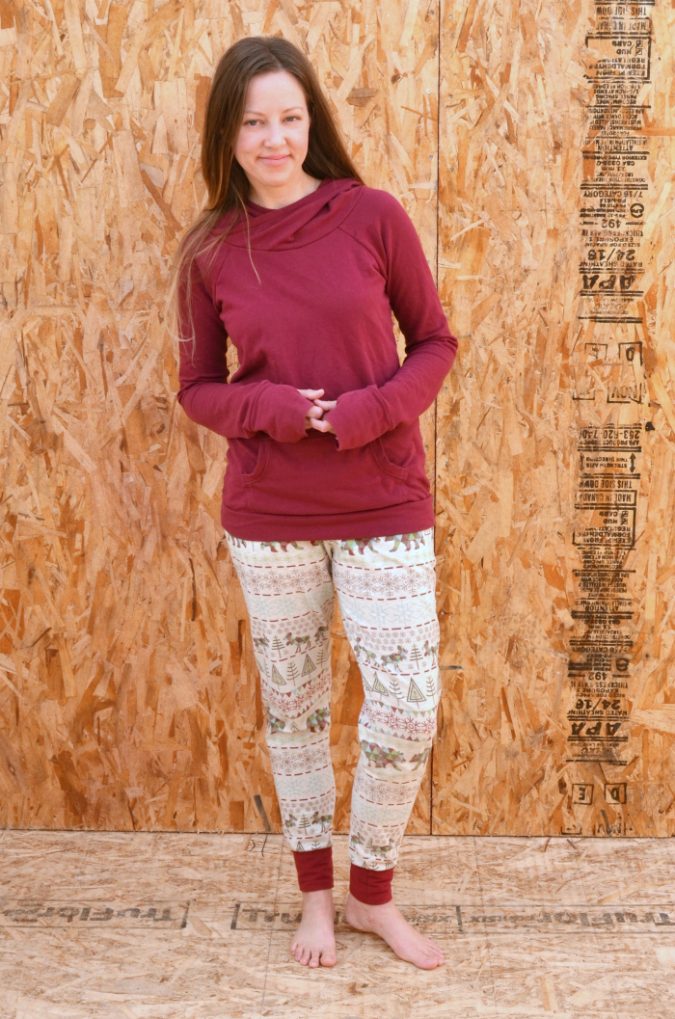 The hoodie is also made with the same maroon french terry although it is a few months older and has been washed several times.  It's a Lane Raglan with thumbhole cuffs and a hood that I extended in the front to cross over even more.  I also added a quick self drafted kangaroo pocket.  I always size up one from my regular size for a relaxed fit hoodie, and this spandex french terry makes it extra soft and snuggly.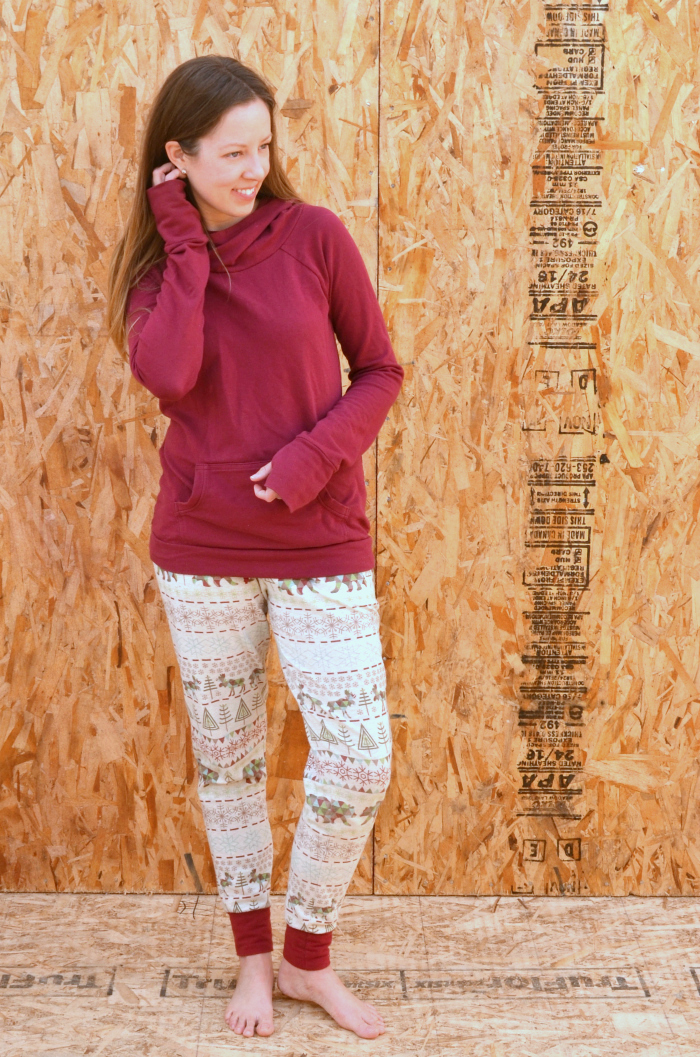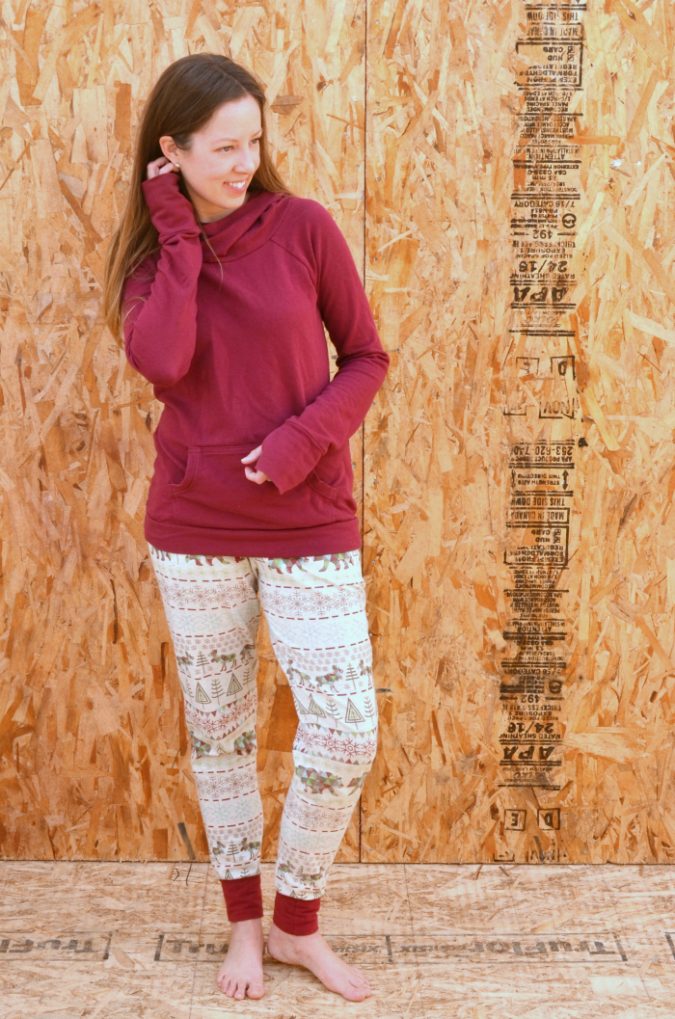 Side note: I actually did make a Union St Tee with the moose and bear fairisle print for a full pajama set, but it's really loose and baggy and I haven't taken the time to alter it yet.  I only wear it for sleeping though, so that will probably never happen.
Thanks for following along with my three Hudson posts!  Obviously I love these pants and think they are so versatile and perfect for my lifestyle.  I hope you try them out if you haven't already!