Please join me in welcoming and thanking all of our lovely Greer testers! These ladies did an amazing job! There are a bunch of people behind the scenes on this one because testing in the time of Covid means that fabric is really hard to come by. Because a jumpsuit requires several yards, many women made do with what they had in their stash or used sheets for their muslins. They were so resourceful and amazing! But because of that, there aren't as many finished versions as usual because nice fabric just wasn't available or accessible during the testing window. But please remember that just because you don't see it here doesn't mean it wasn't tested by some really amazing ladies that didn't get a chance to make final versions but still deserve recognition and thanks!
---
First up is Abbey, who had originally made this view B as a muslin, but it turned out so darn cute she allowed me to share the pics here! Greer is so cute in a print!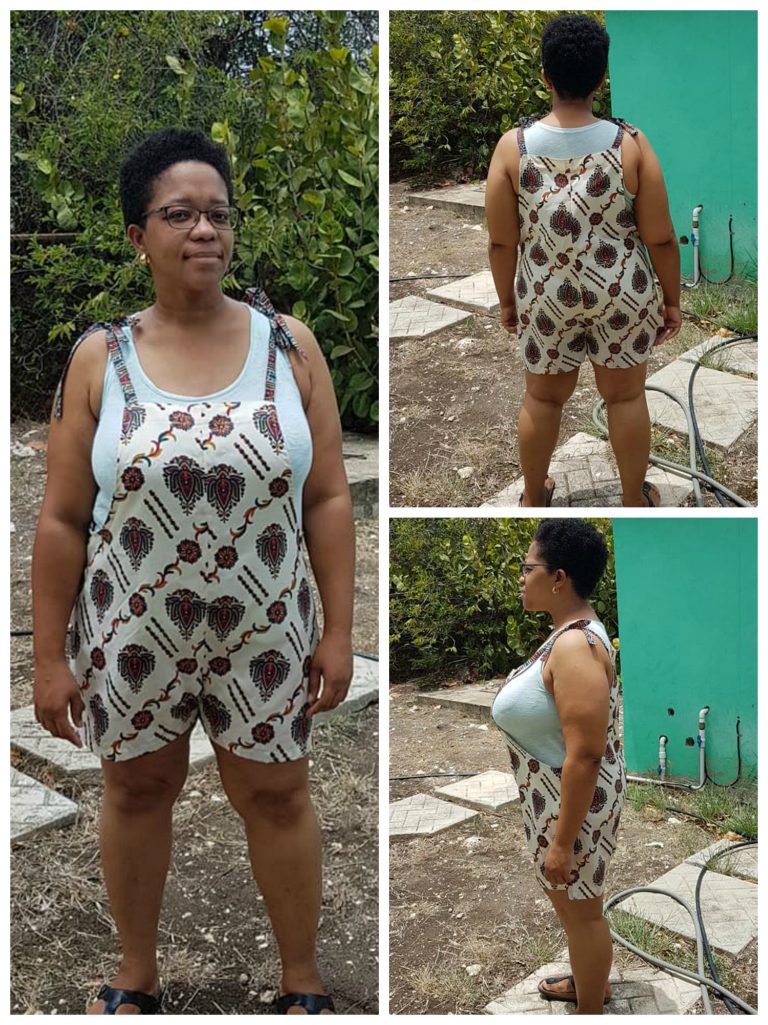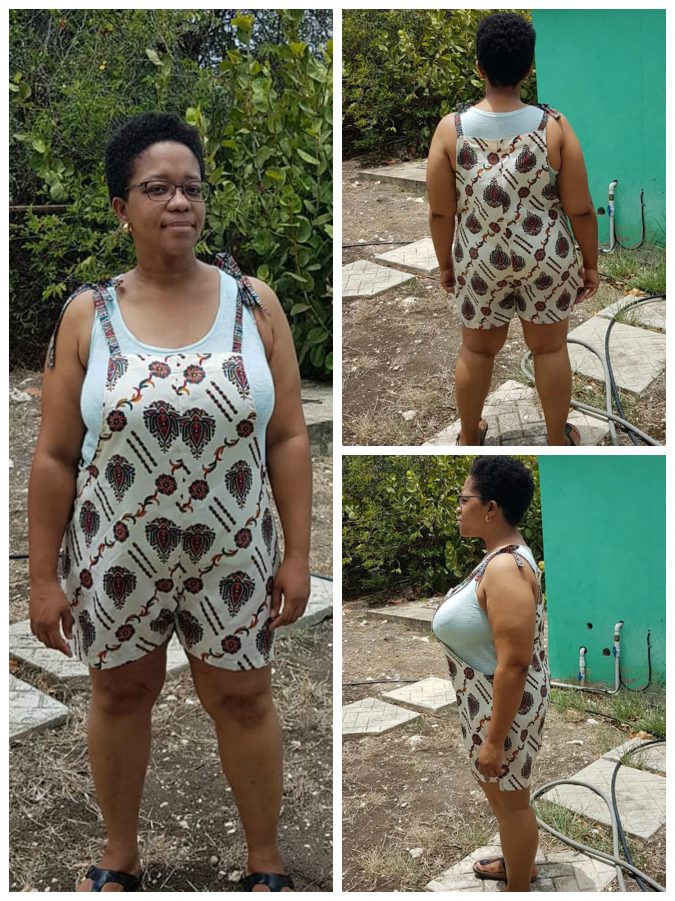 Amy cropped her Greer for a cute summer layering piece! I love it over a fitted tee!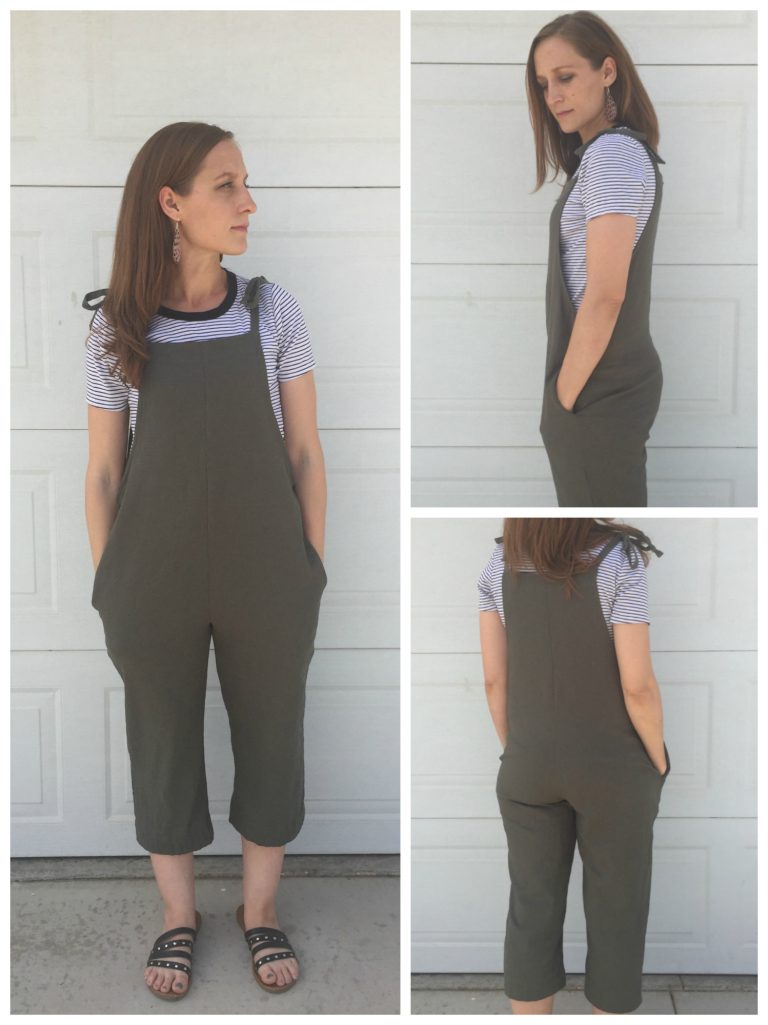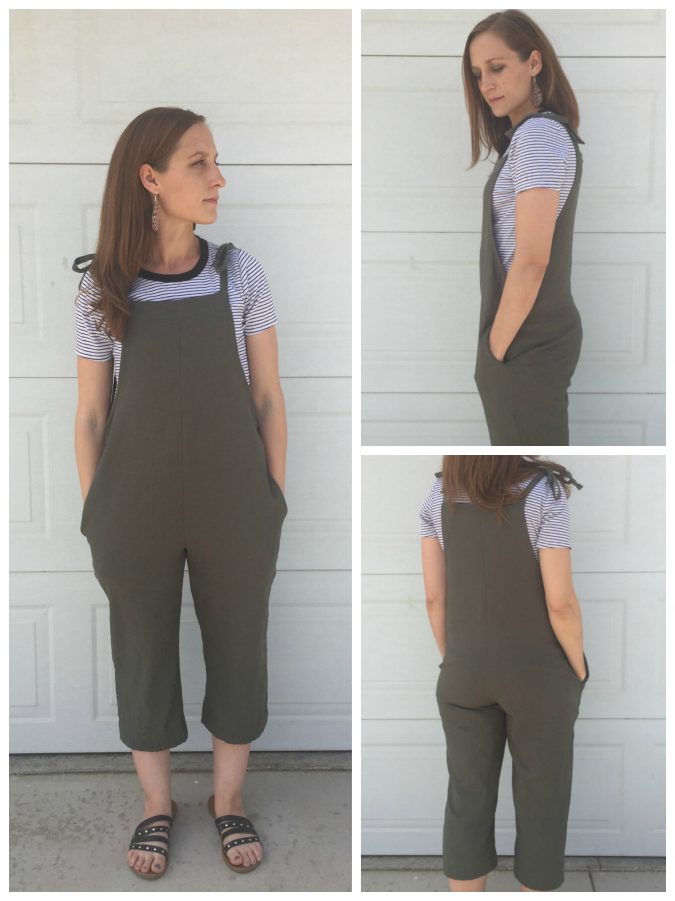 Ashley (HJ FB group admin!) used the most gorgeous shade of peacock blue for her and I love how it pairs with a handmade sweater! (yes, she made that!)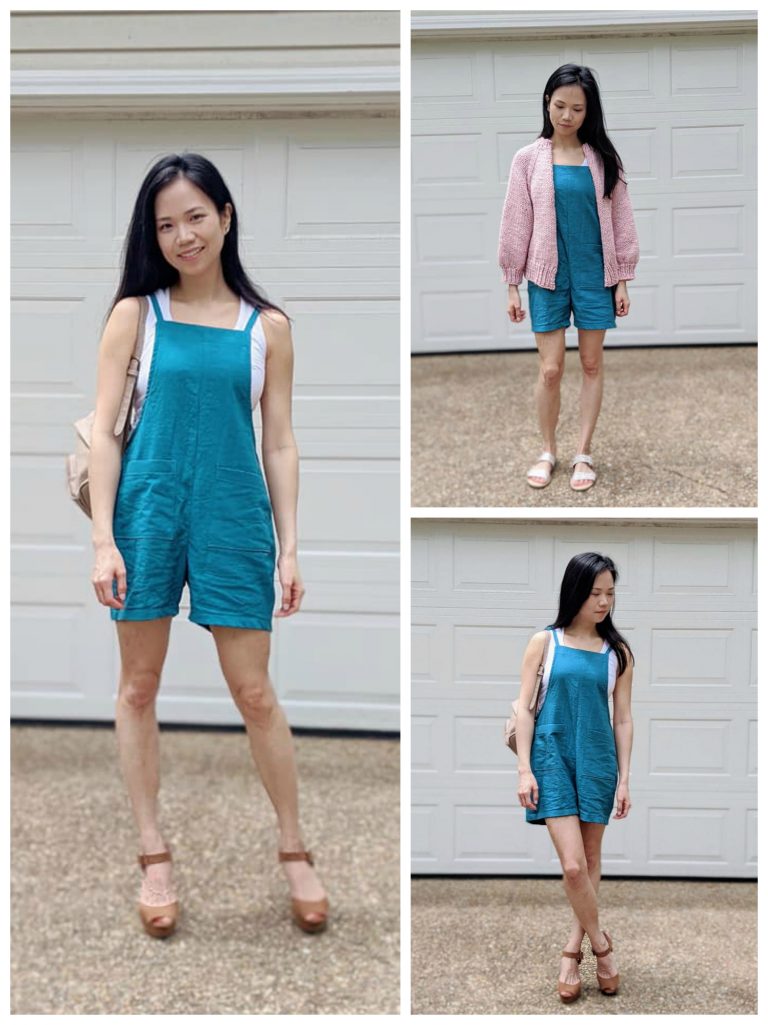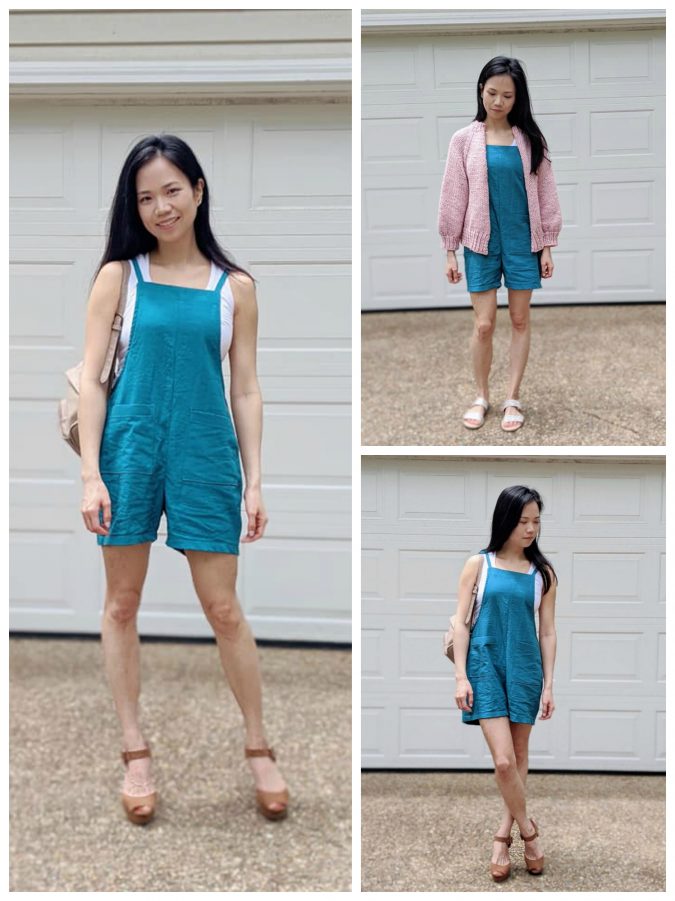 Courtney paired her Greer with a Taos Top, which is a pattern from one of my favorite people and I couldn't be more excited about how they look together and that collab. Cute shoes too 🙂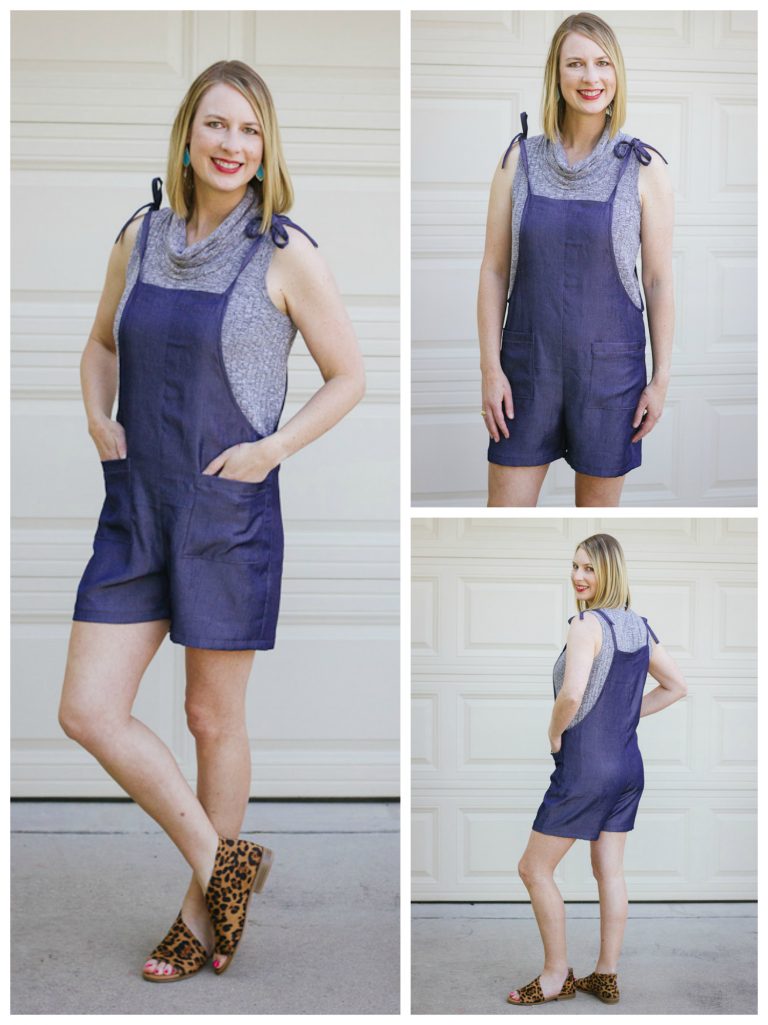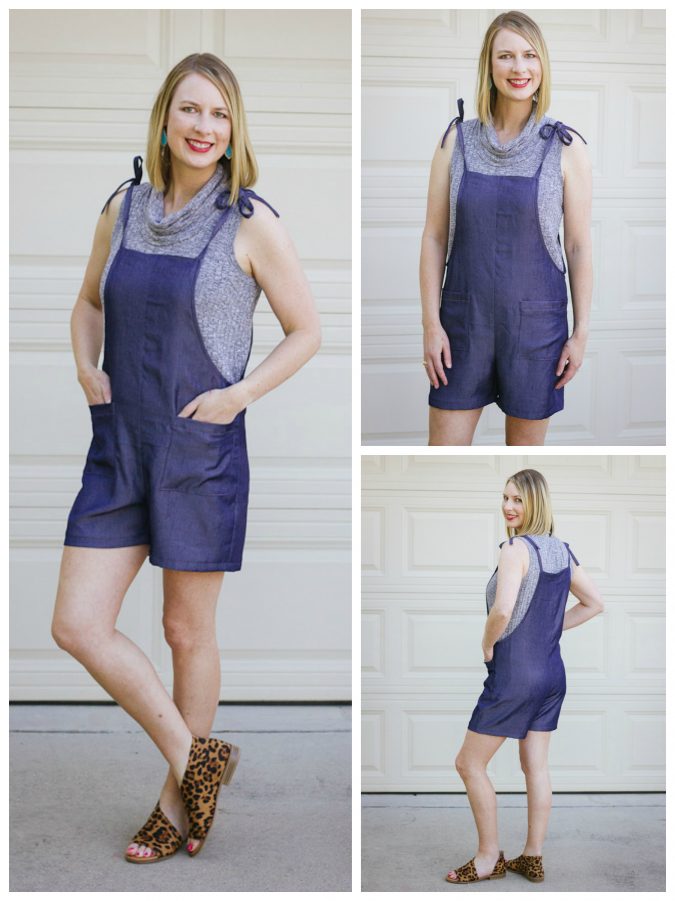 Emily made a pair of pants length view Bs for herself and then was a super mom and made a pair of shorts length for her 10 yr old! If any of you also have tweens or teens who are begging for one, this size 0 is only just slightly oversized!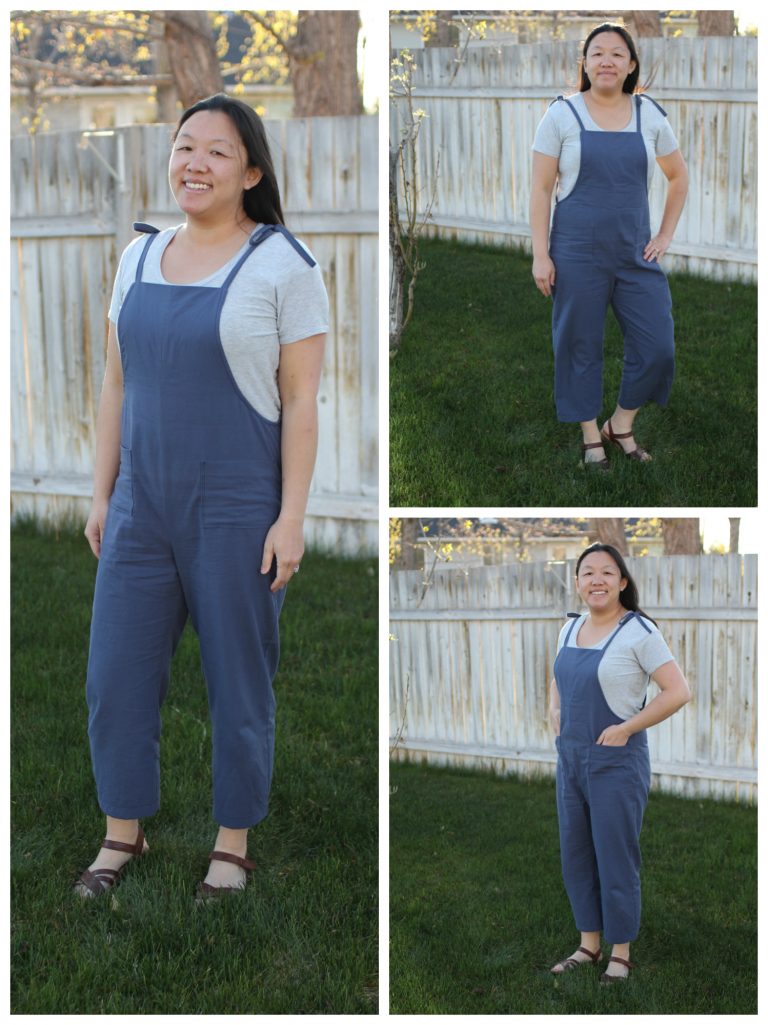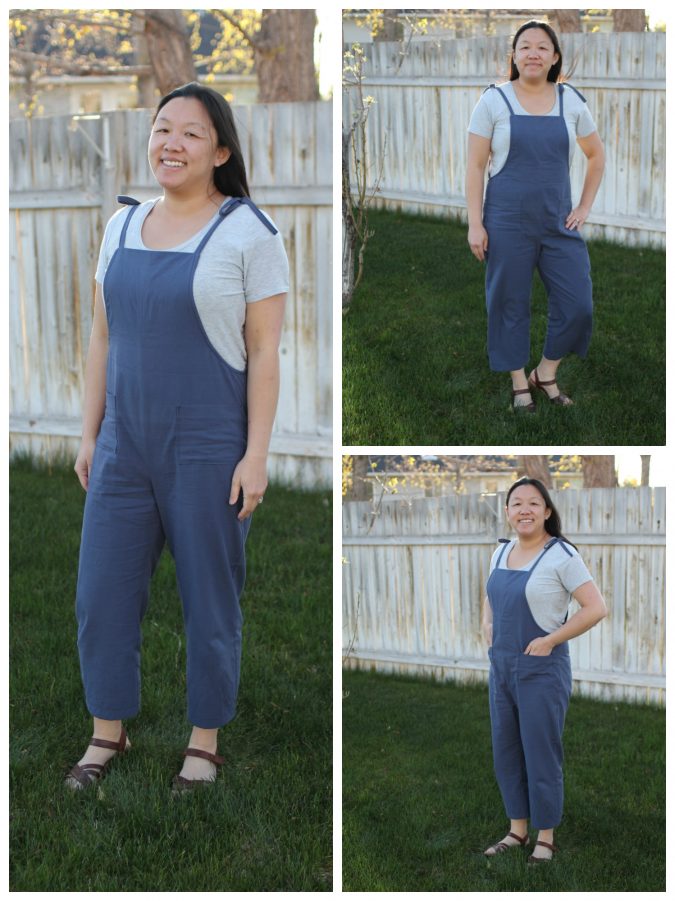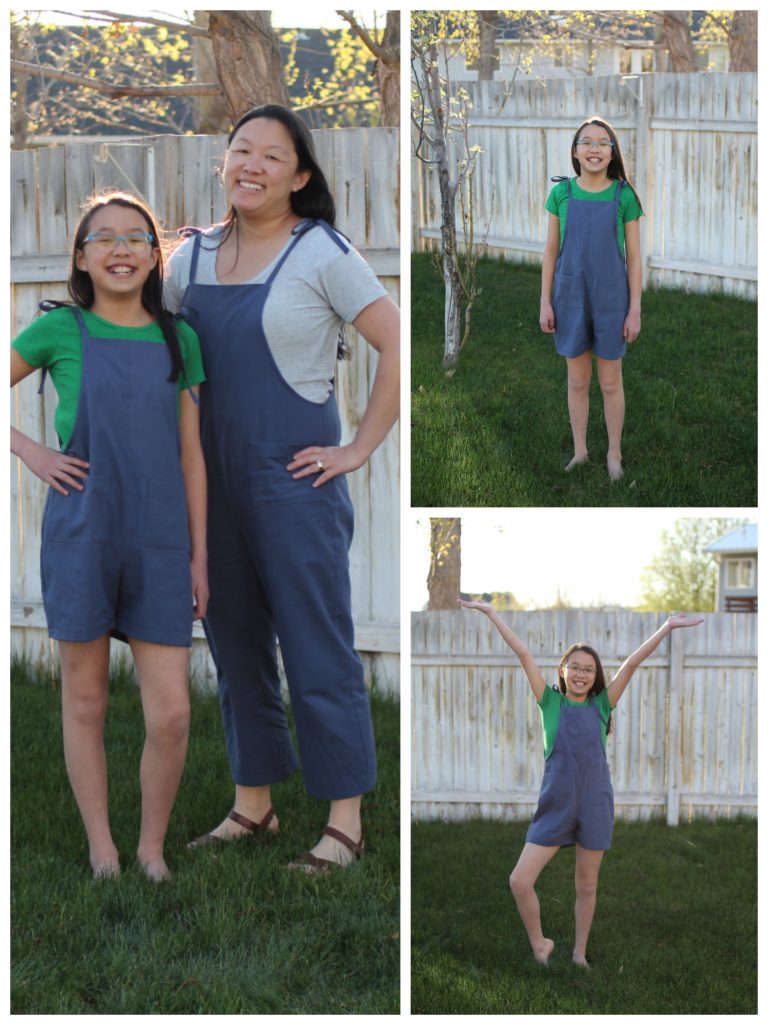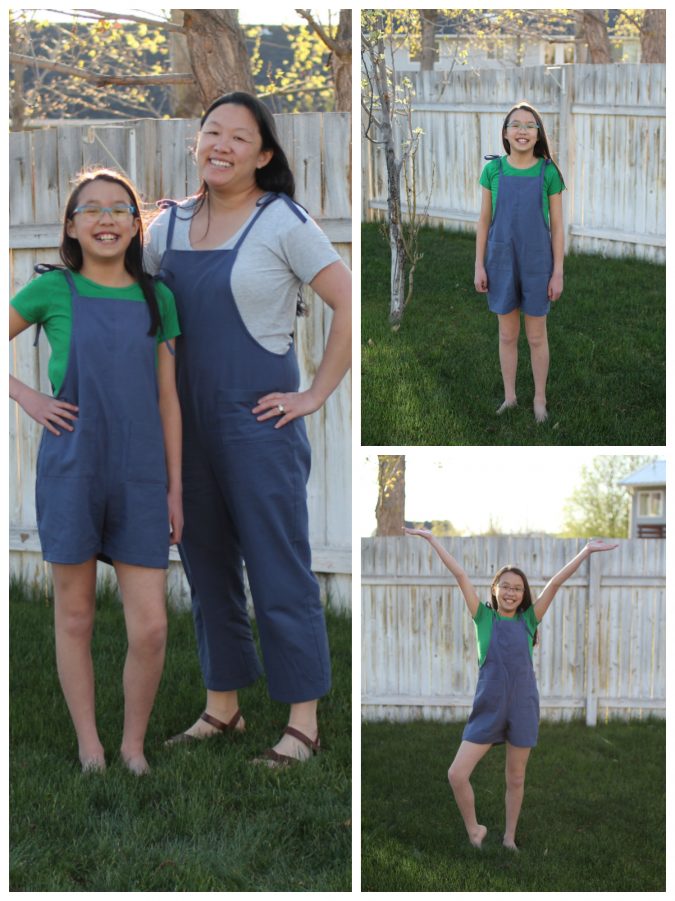 Heidi used a linen-look fabric from Joanns and it works so beautifully with the Greer – totally jealous of that straw bag styling too, it's perfect!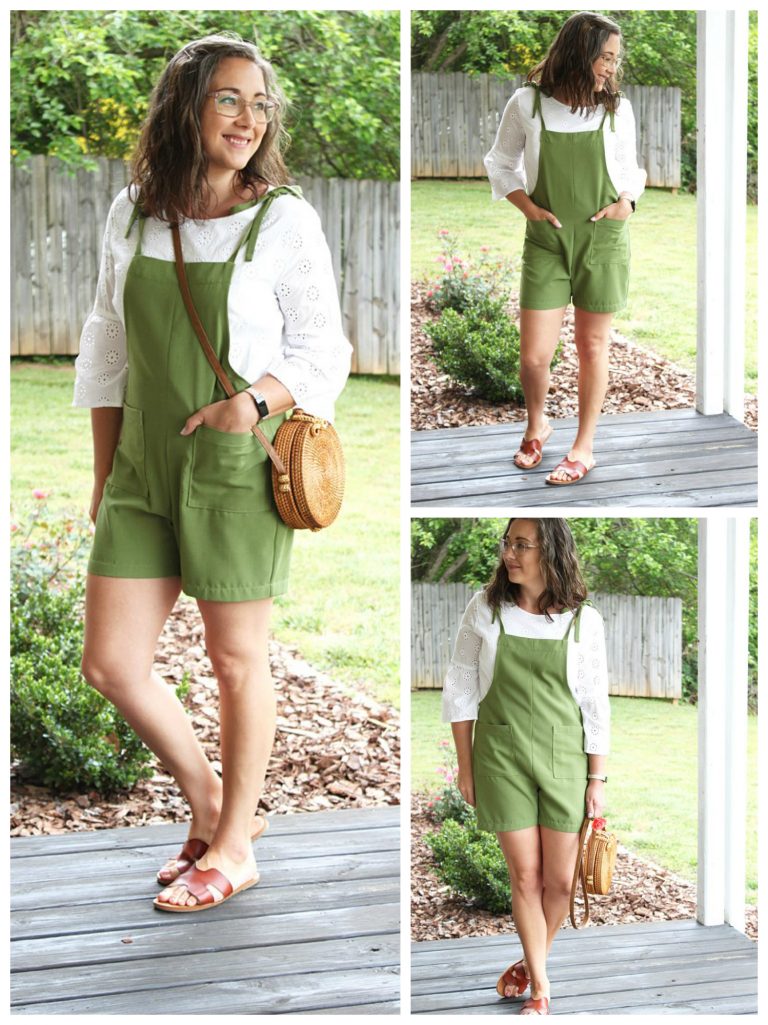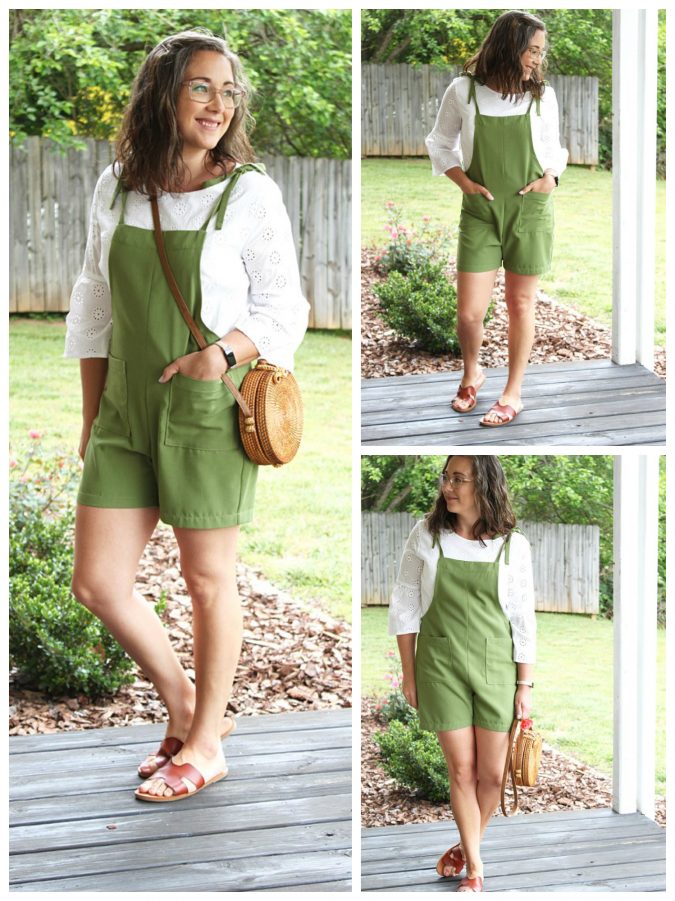 Indu made THREE versions of the Greer during testing! I love all of her styling, but especially how the view B shorts look over a long sleeve tee – I think this is a great idea for cooler summer evenings!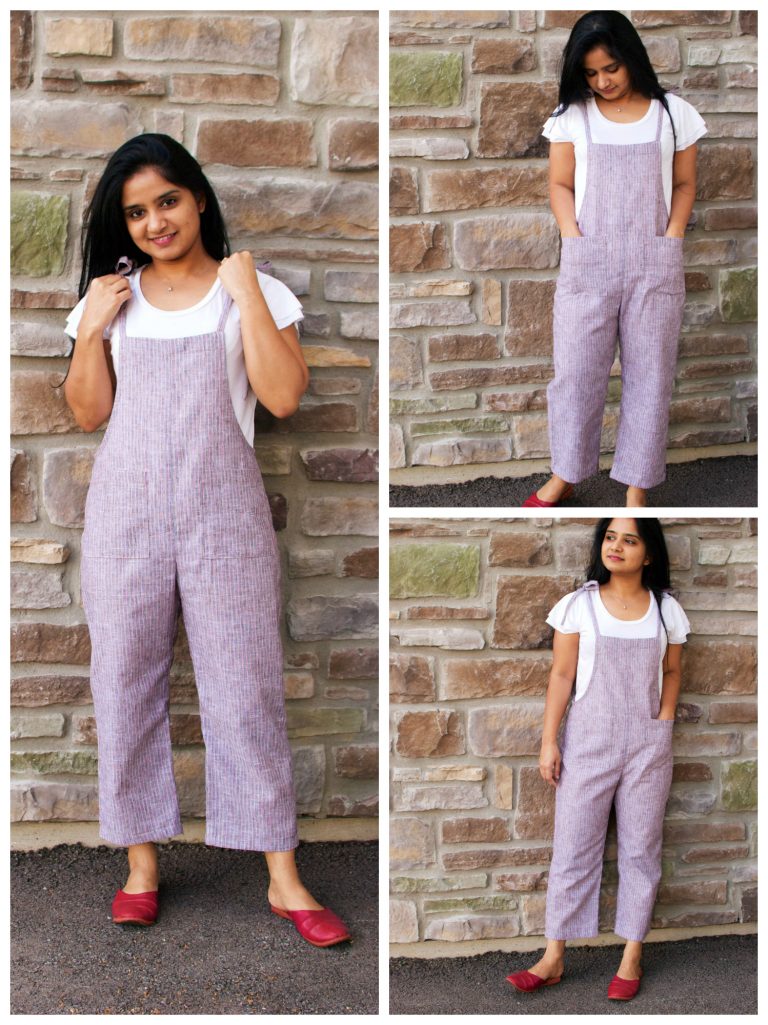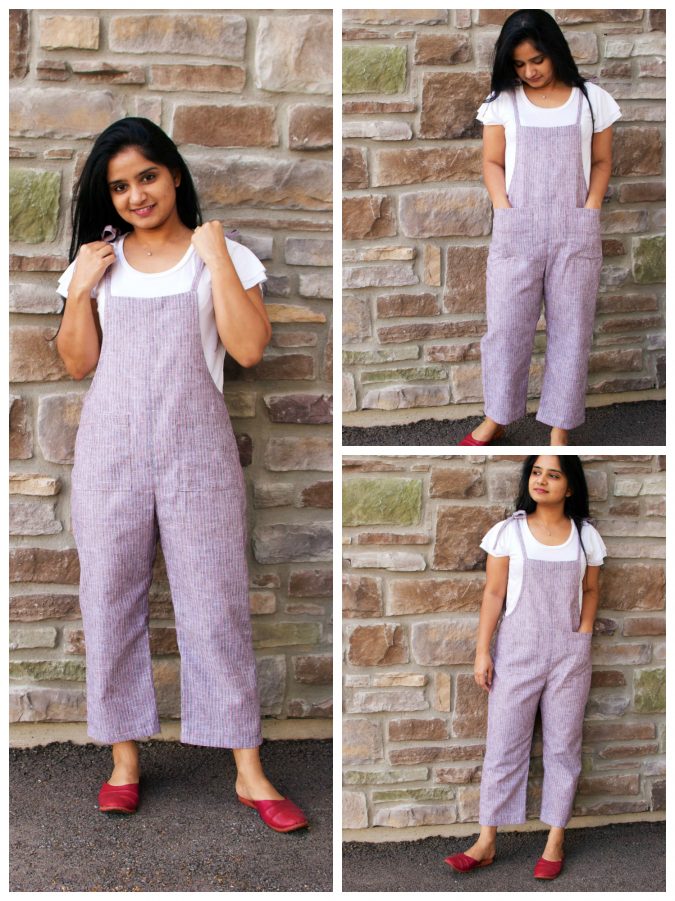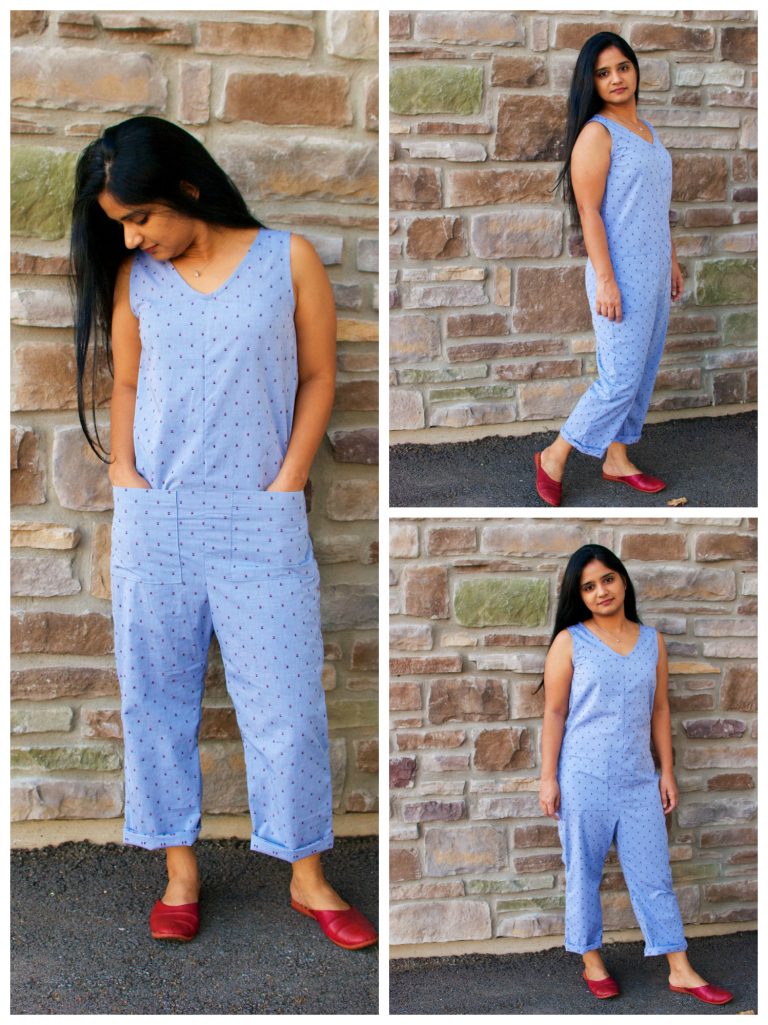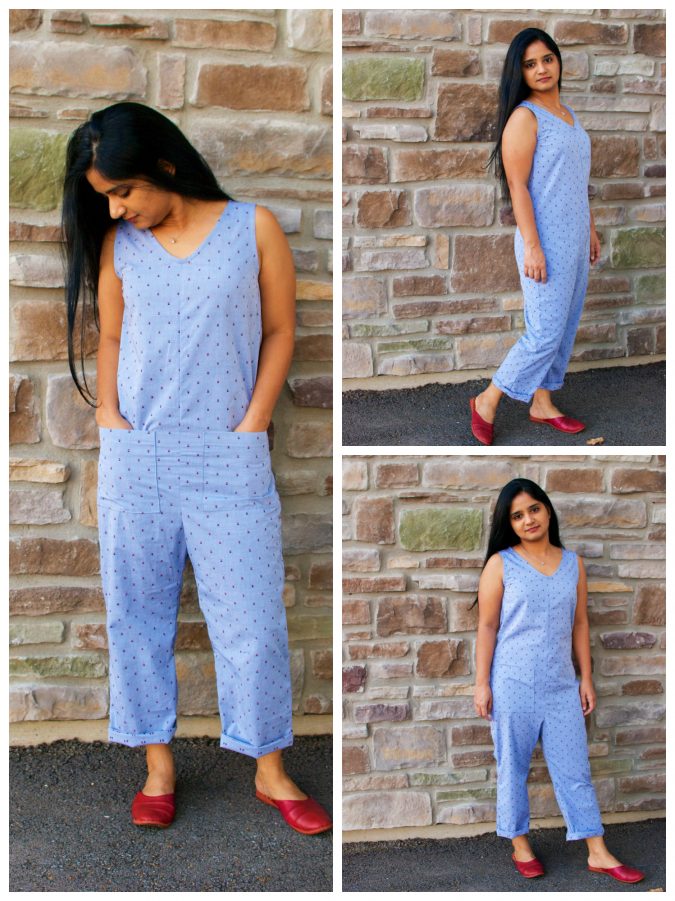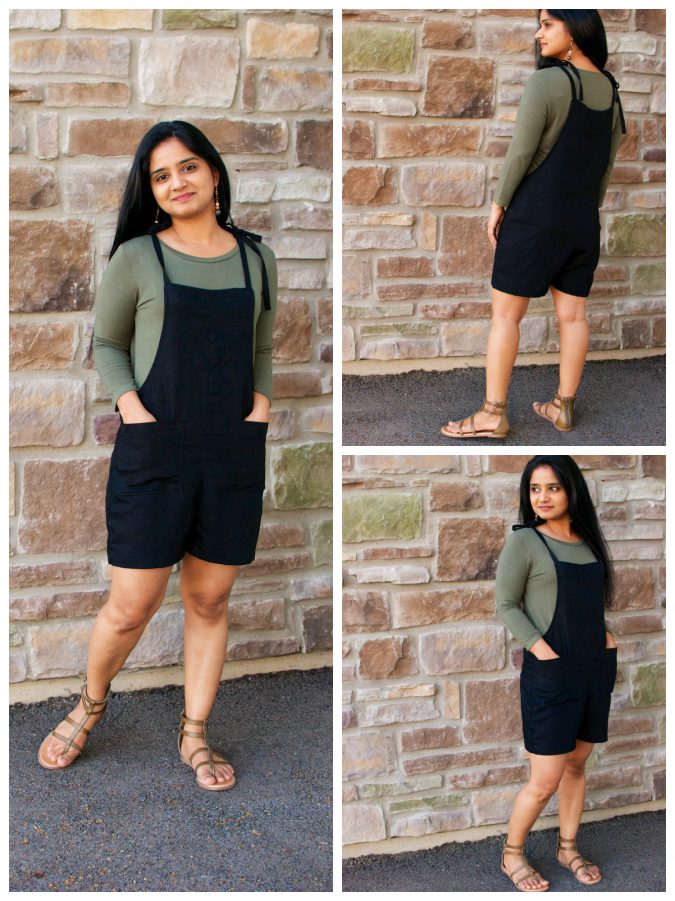 Jill used a great slubby olive green fabric for her view B, and her daughter got a matching shorts length version! How cute are they?!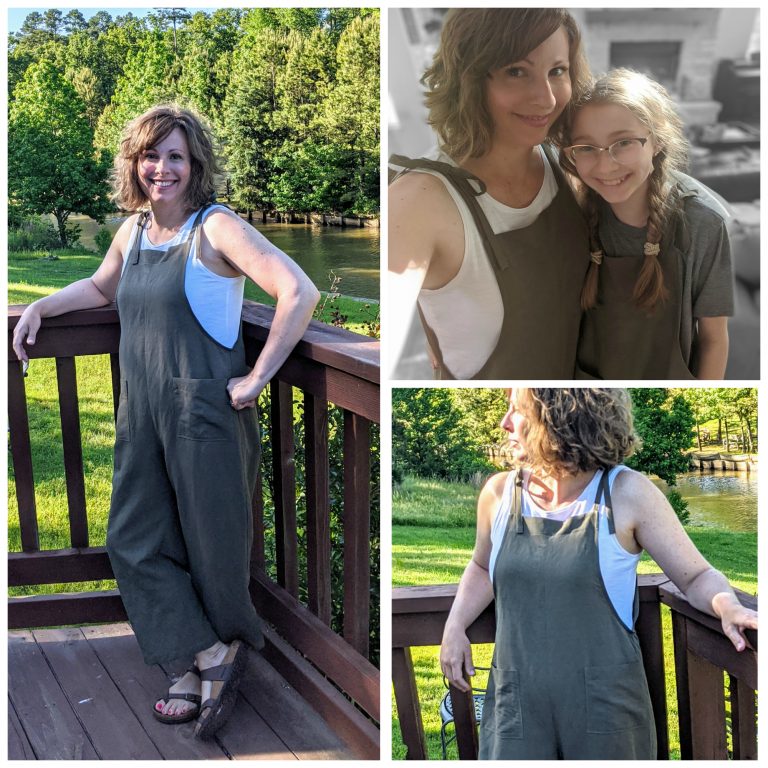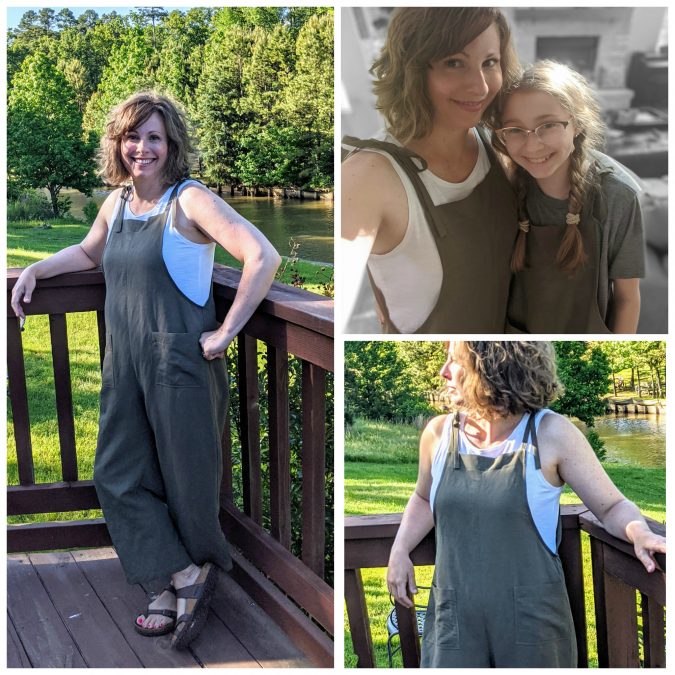 Laura also allowed me to use her cute muslin pics here and I'm so glad she did because I love how hers looks over a striped tee! Such a great combo!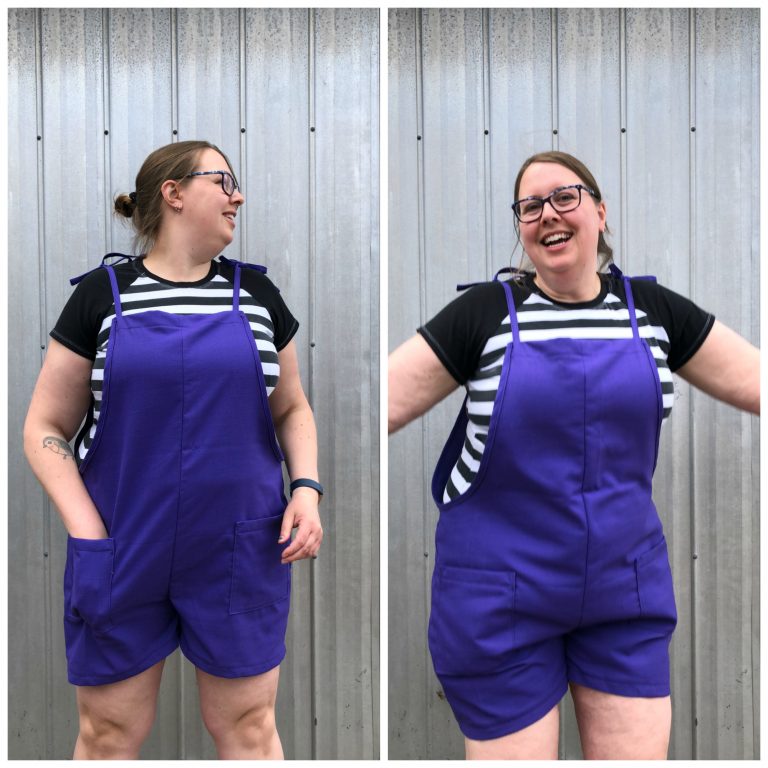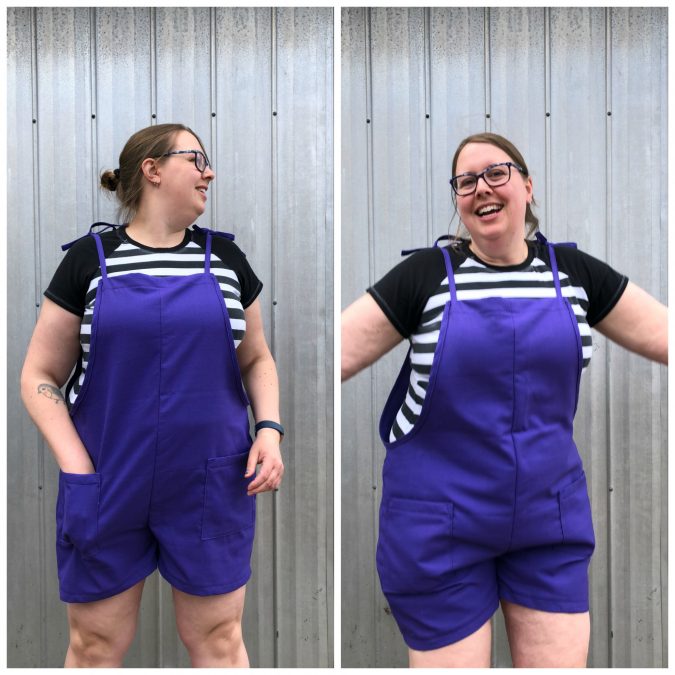 Loni styled her Greer view A with a beer in the pocket and a pull on the zipper and I approve this message. She also made like 46 Greers and Greer hacks during testing, so be sure to follow her on IG where I'm sure she'll share some peeks 🙂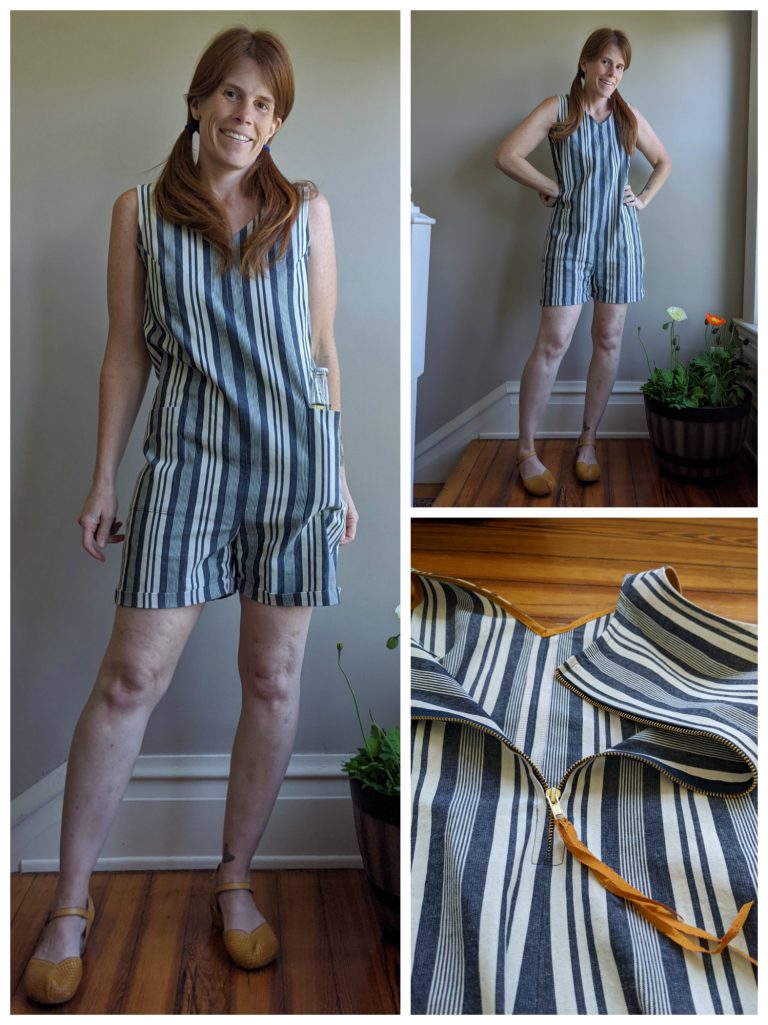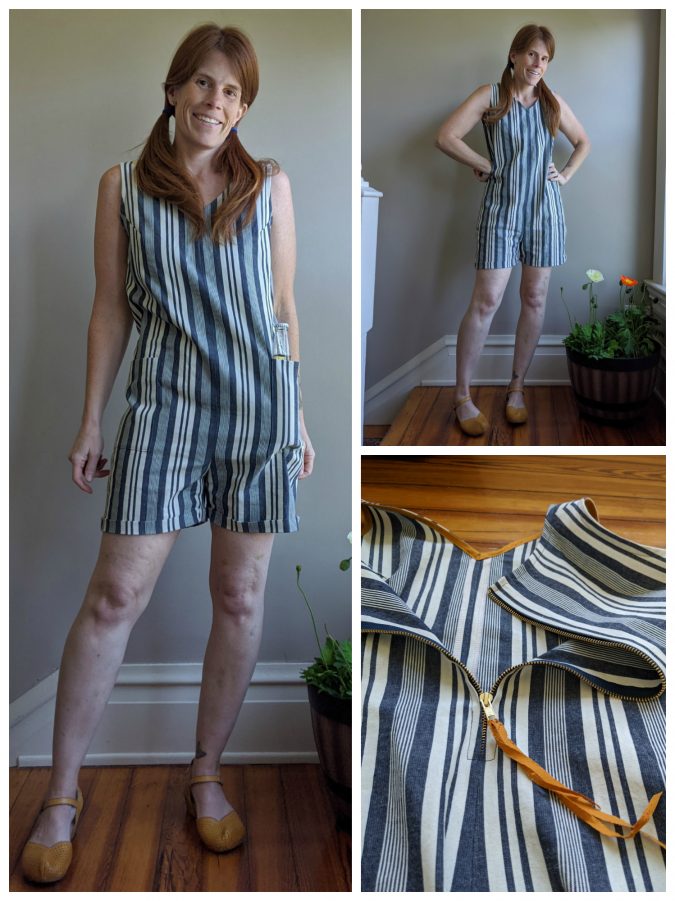 Mandy made 2 Greers in addition to her muslin and I just can't get enough of them – a solid olive is pretty much a go-with-anything wardrobe staple and the floral is too cute!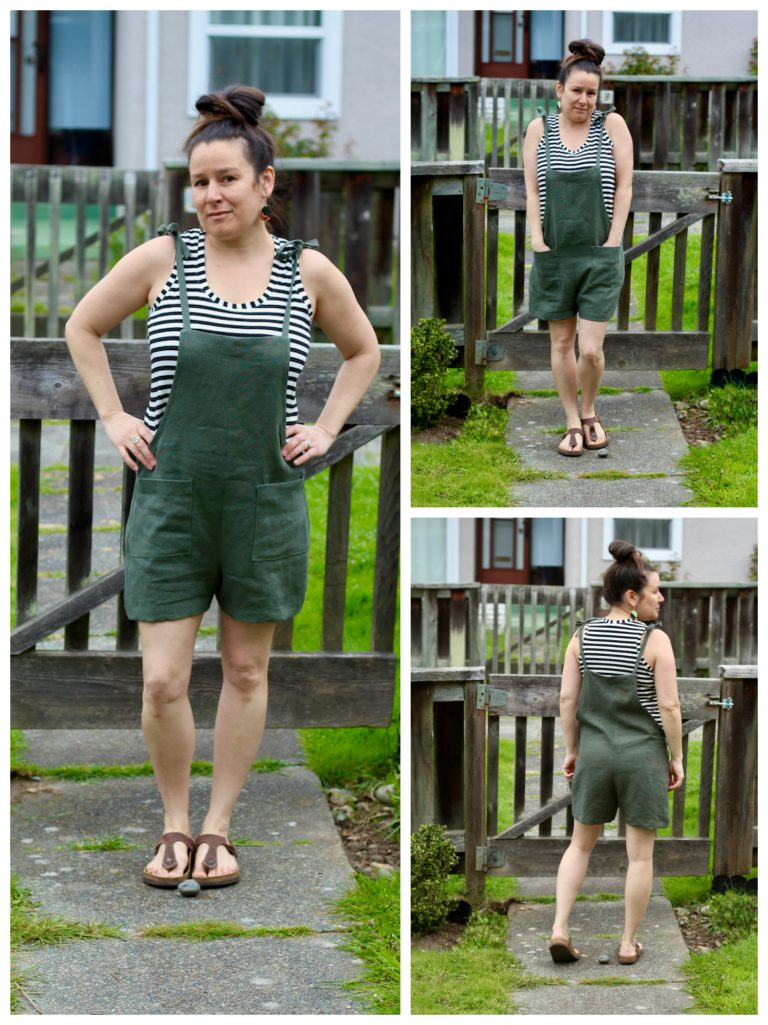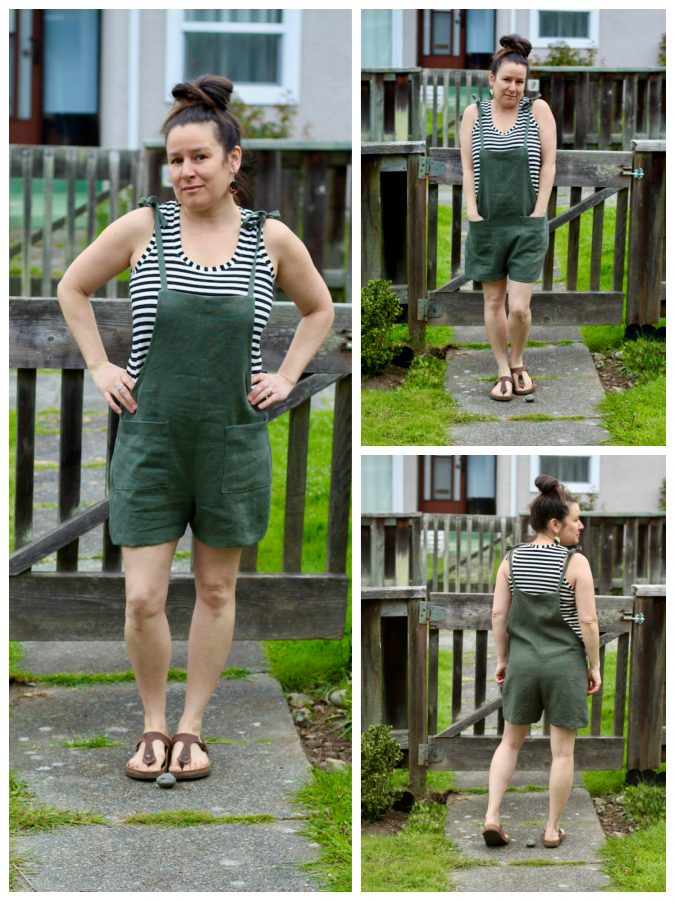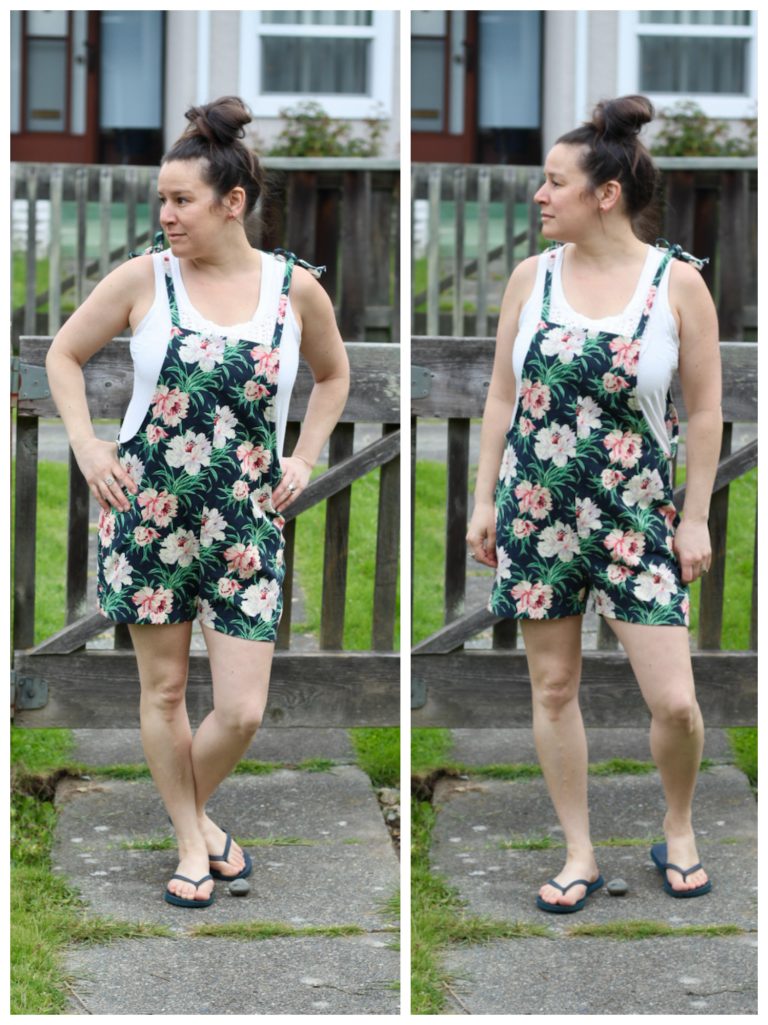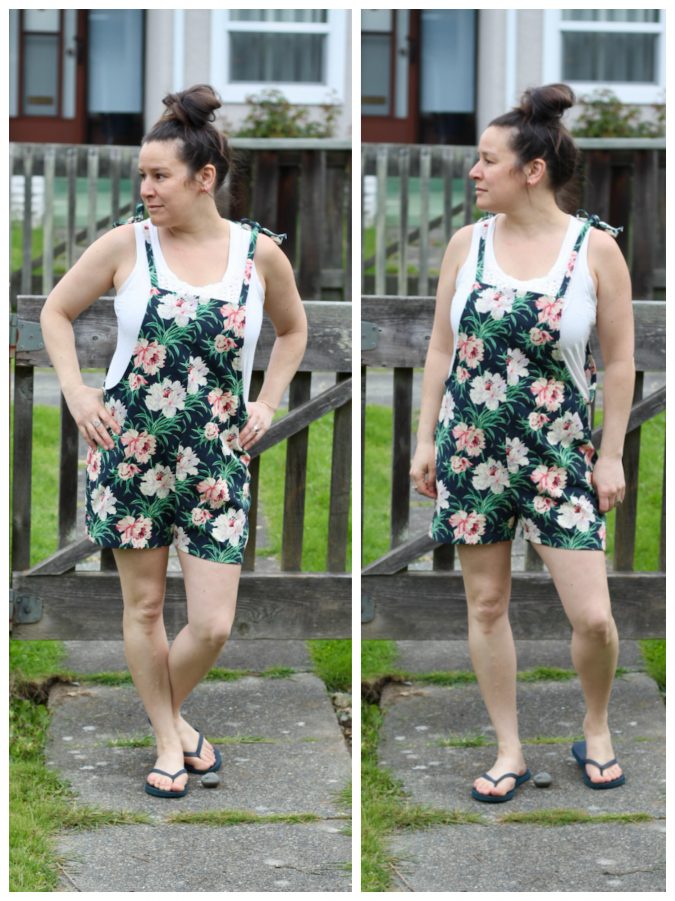 Maria used a stripe for her view B, proving definitively that stripes + Greer are definitely the way to go!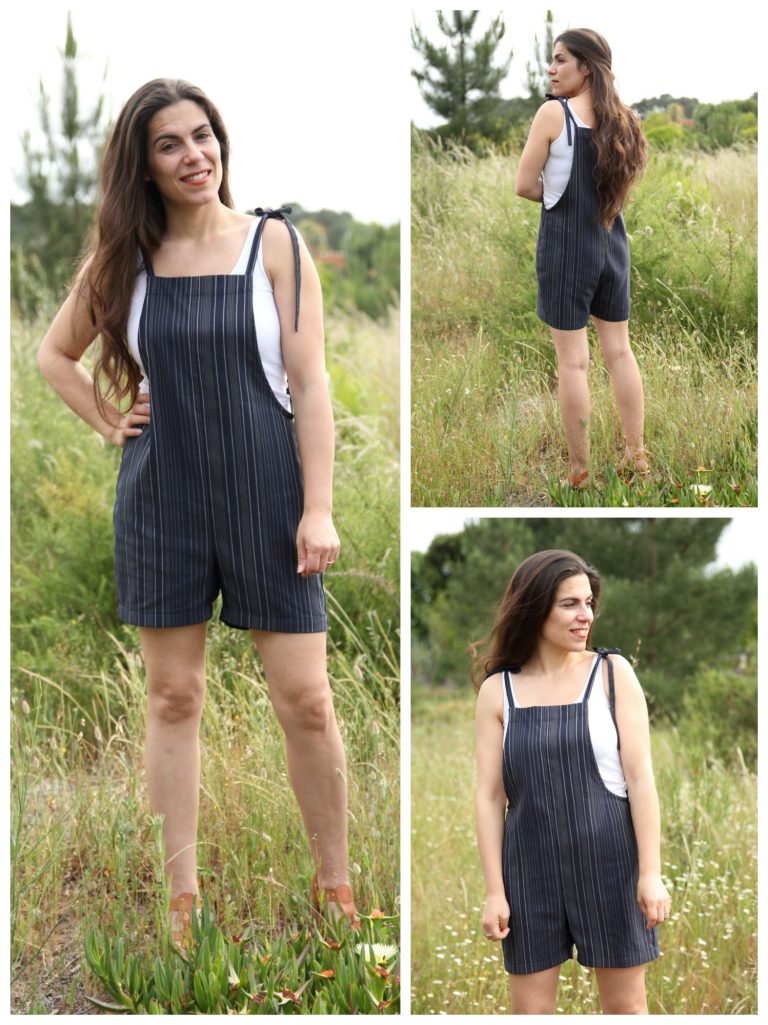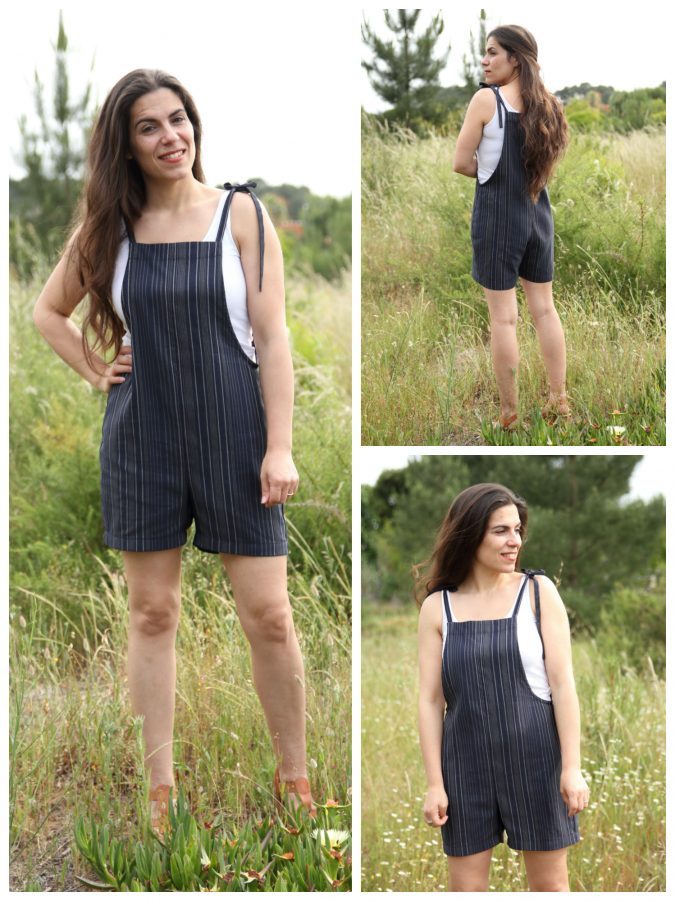 Patti's Greer fabric has the most perfect slouch for this pattern – can you believe she thrifted it? Some people have all the luck 🙂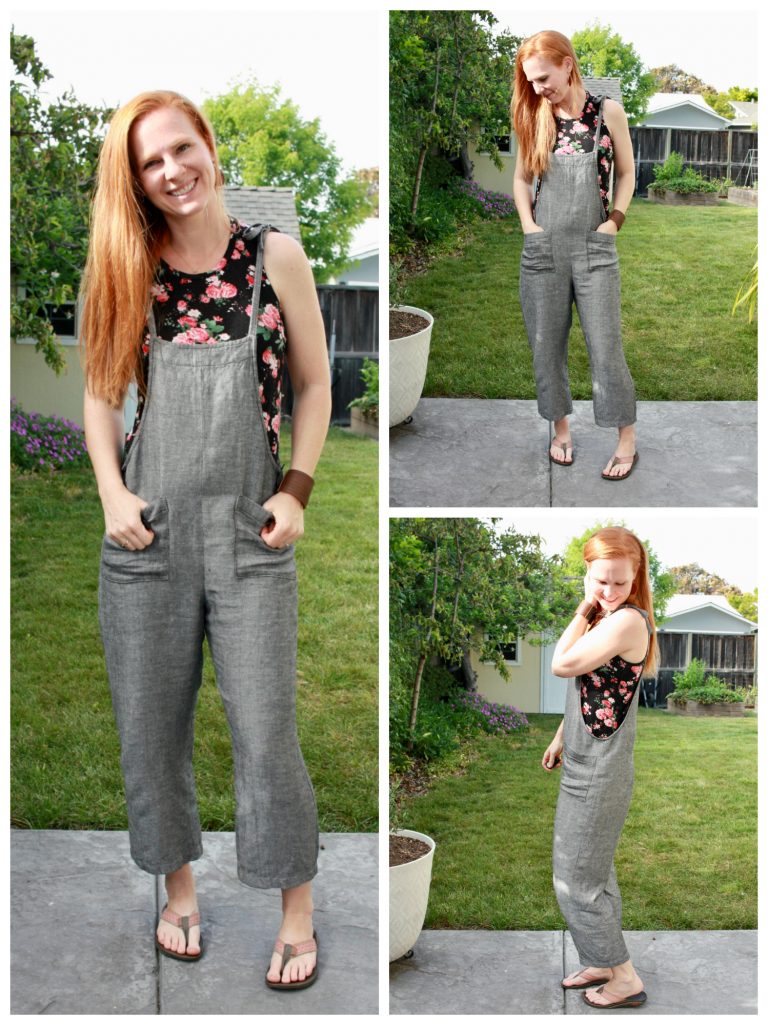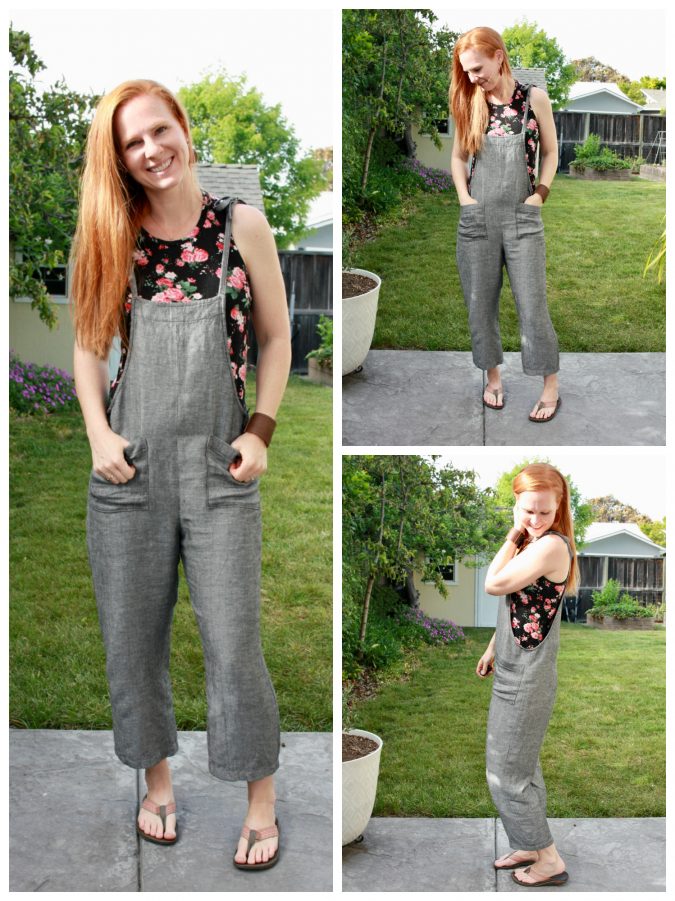 Rachel's Greer has a light denim look that will pretty much go with everything in her closet – I need one of these! I love how it pairs with a fun flutter sleeve tee too!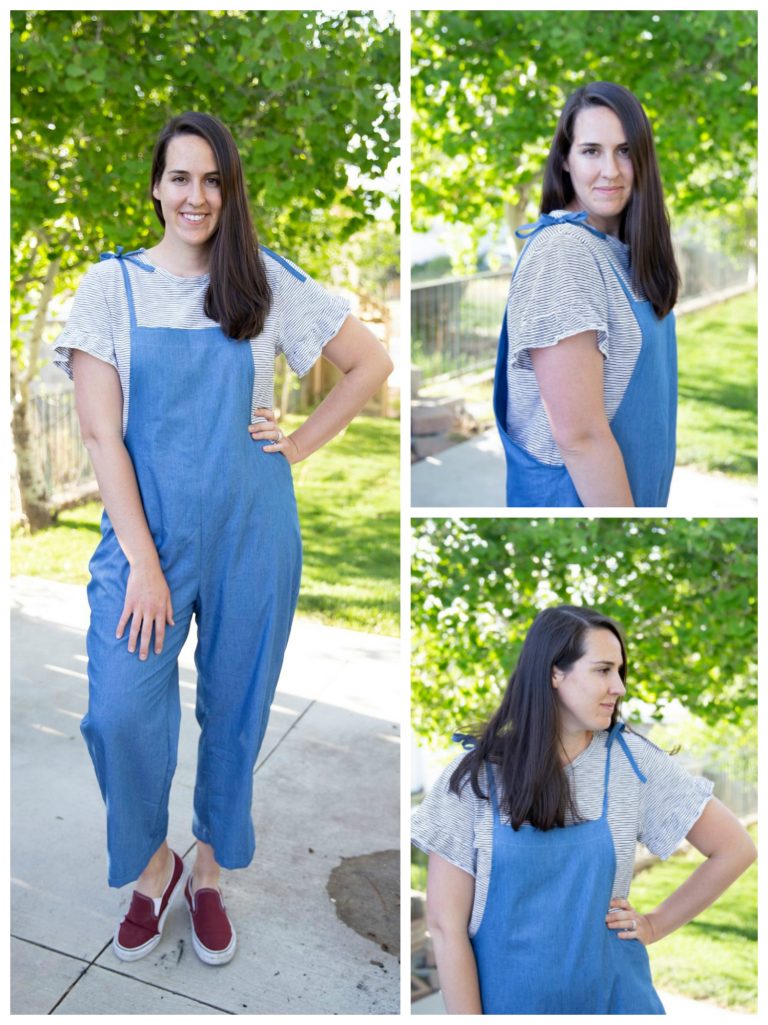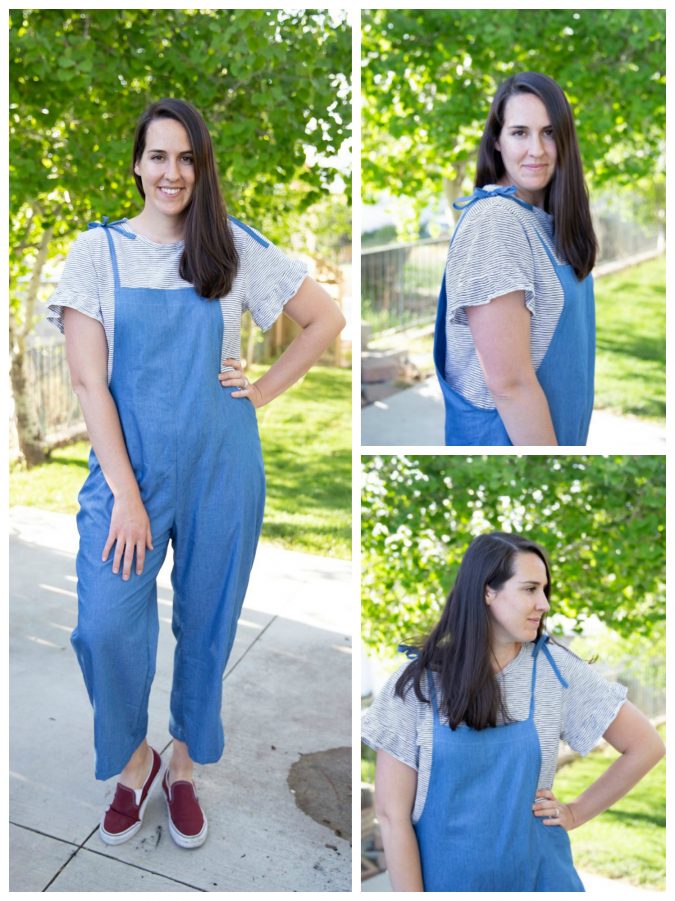 ---
Thank you again to all the testers, both pictured and not! You ladies were extraordinary to test this pattern during this weird time. We all appreciate each one of you!