Hi everyone and happy holidays! I have another simple and great handmade gift idea for you today! Last week I shared my multi-size crossover back free apron pattern, perfect for gifting to yourself or your favorite chef. But if your giftee doesn't like to spend time in the kitchen, a cozy faux fur throw will be perfect for just about anyone! I've been eyeing this style of throw blanket at stores like West Elm and Anthropologie for $100+, but we can DIY it for much less!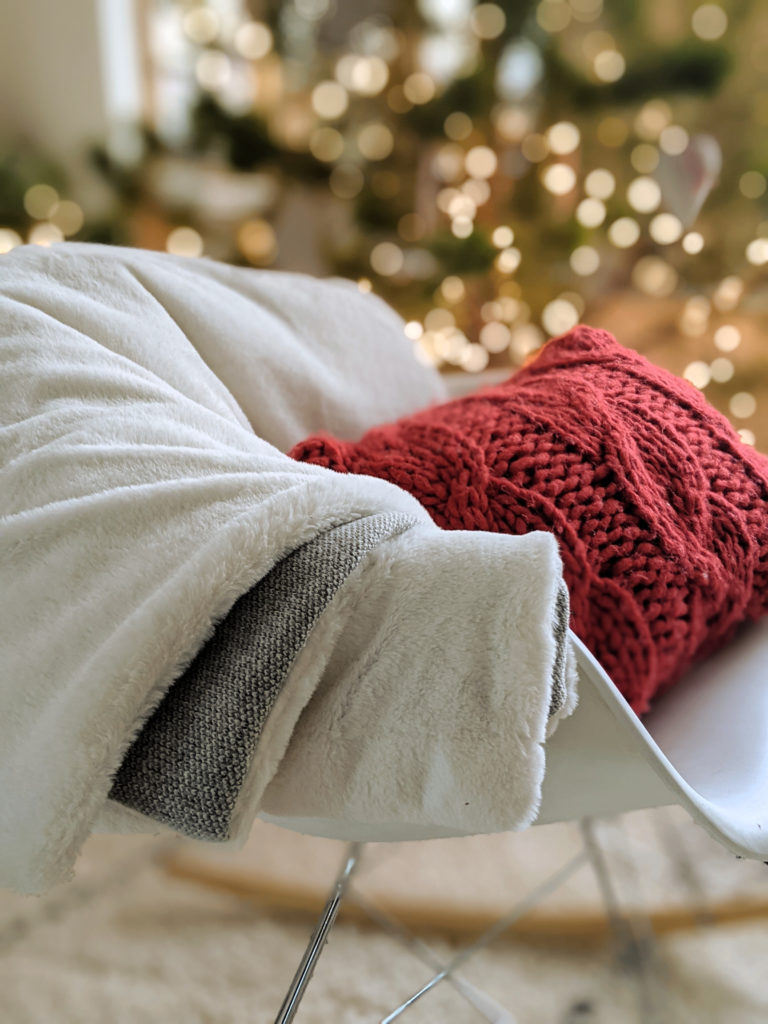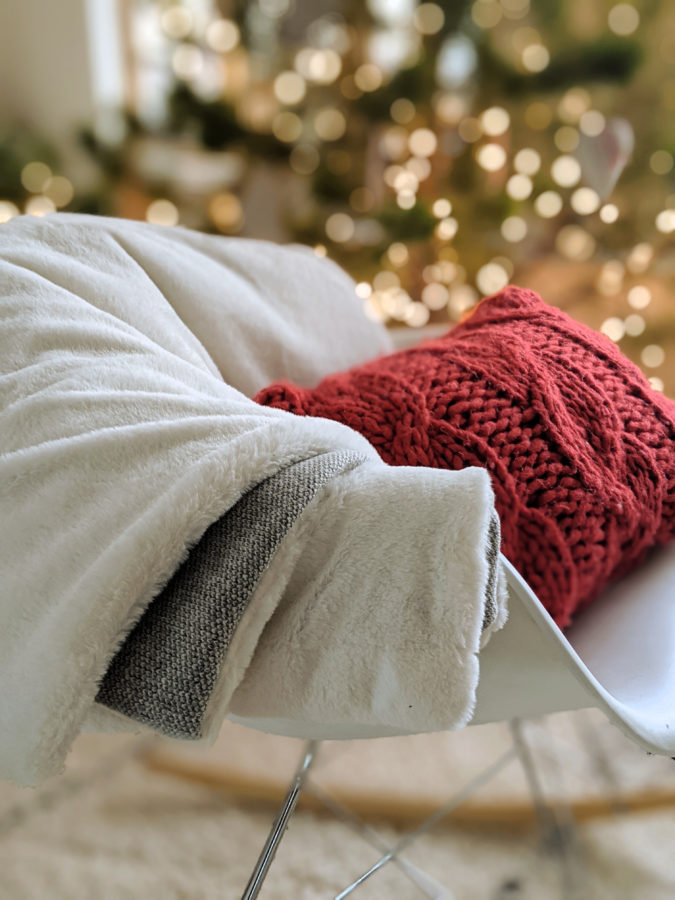 I used Fabric Wholesale Direct's linen for the aprons, and for this project I chose their super soft and luxe Ivory Rabbit Faux Fur. They generously sent me two yards for this project and it turned out to be the perfect fabric! I've used faux fur from two big box stores before and was not impressed. They shed like crazy all over my sewing area and the backing was overly rough and stiff. I can't tell you how impressed I was just pulling this faux fur out of the box. It's as soft as you'd expect for this substrate, but also very fluid because the backing isn't too plasticky or stiff. I also found that although it would shed if I intentionally pulled at the cut edge, the cut fabric did not shed at ALL while I was cutting and sewing! This made the project so much easier to handle.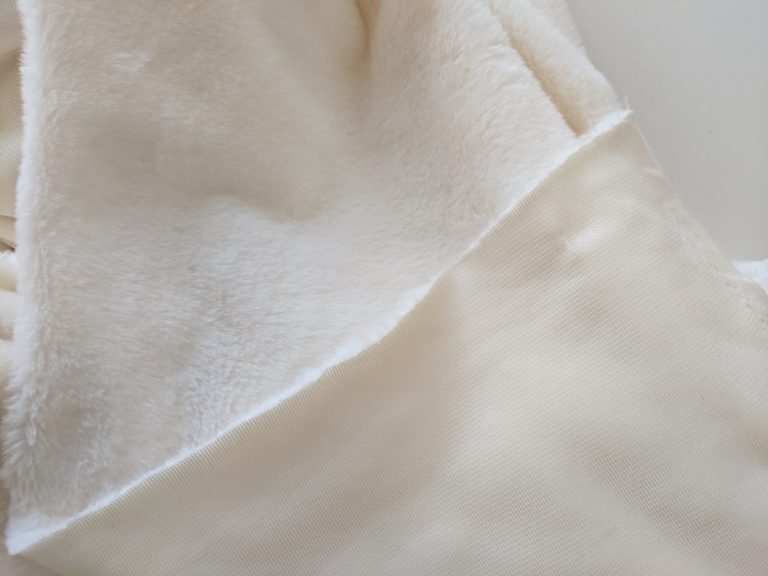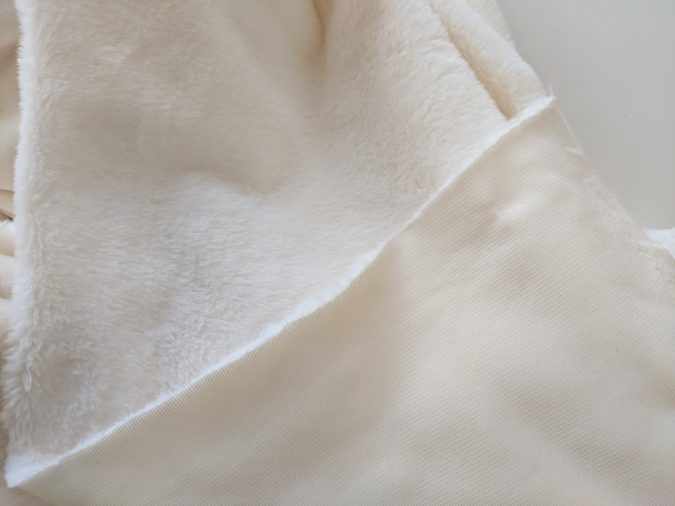 I definitely recommend any of their faux fur if you want to make a similar throw. I love the ivory shade for a neutral that would work in any home, but they also have different piles, patterns, and shades of faux fur.
This blanket is an upscale, grown-up version of the minky blankets I used to make as gifts when all of my friends were having babies. If you're in that stage of life, Fabric Wholesale Direct also sells smooth and dotted minky that would work perfectly for these blankets!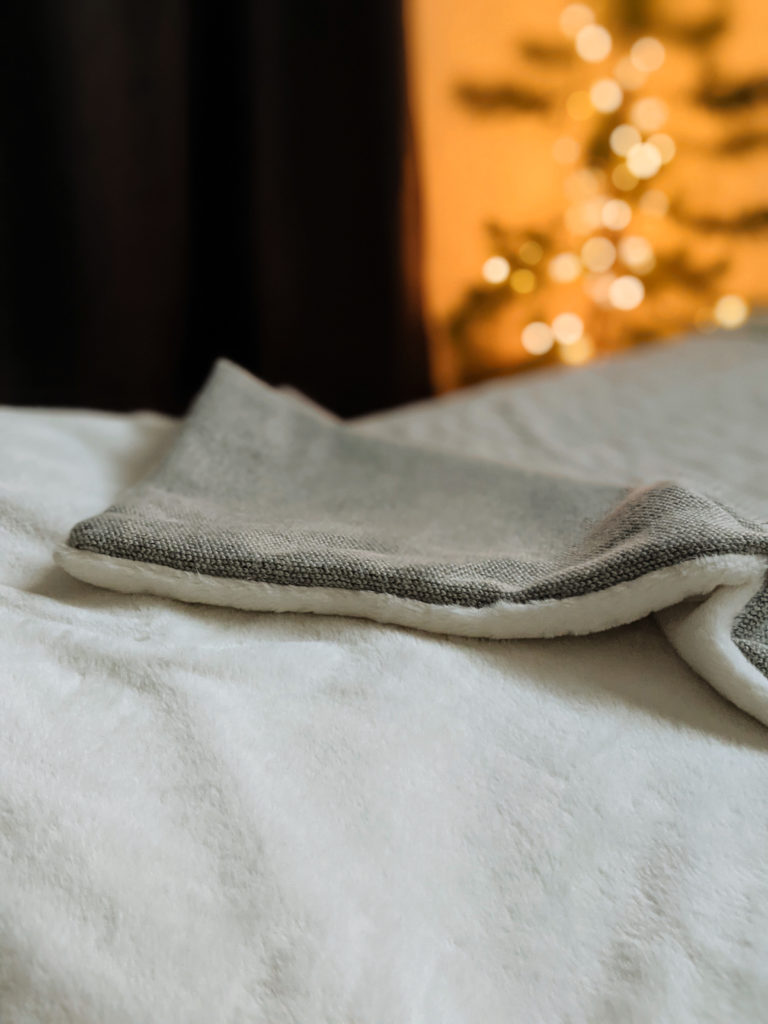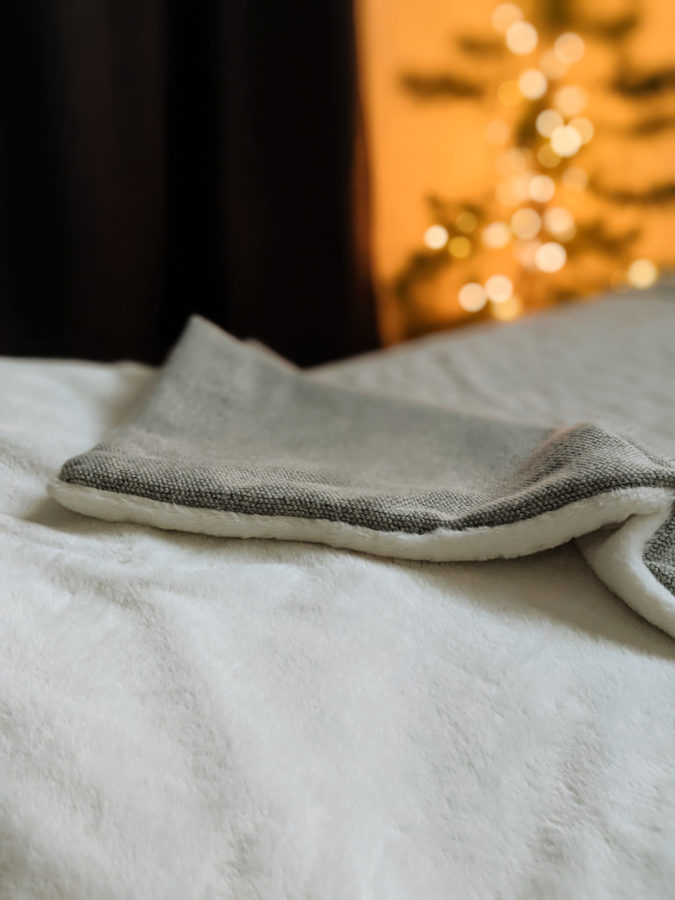 For the backing, I used some deadstock sweater fleece that was gifted to me. This made my blanket super heavy and warm. If you want a similarly heavy throw, you could use a fleece, the same faux fur, or accent it with a different faux fur on the back. You can really use any woven or stable knit fabric, and Fabric Wholesale Direct has a ton of options. A few ideas to get you started:
I only recommend that you pick a backing fabric that is about the same width as your faux fur to make life easier. If your two fabrics are drastically different widths, you'll have to piece together the backing fabric before sewing.
A final note: I used a full 2 yard cut for my blanket because I wanted it to double as a bed blanket. 2 yards works great on a twin bed, or folded lengthwise at the end of any larger size mattress. A standard throw is 50″x60″. Most of the faux furs are already 60″ wide, so you would only need 1.5 yards to make one about that size. These instructions will be for a full 2 yard length blanket like the one I made, but they apply to any size you choose.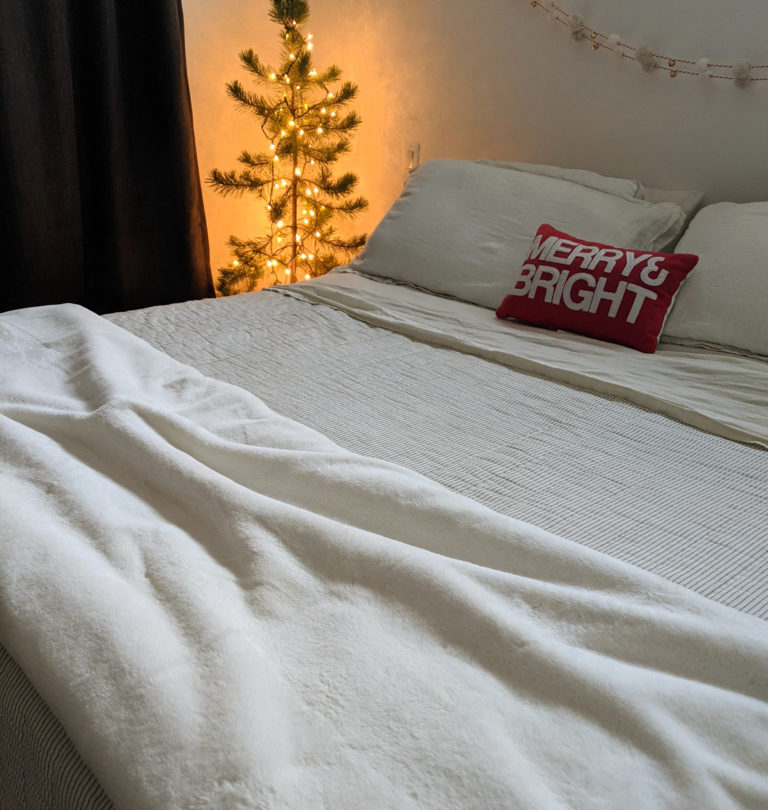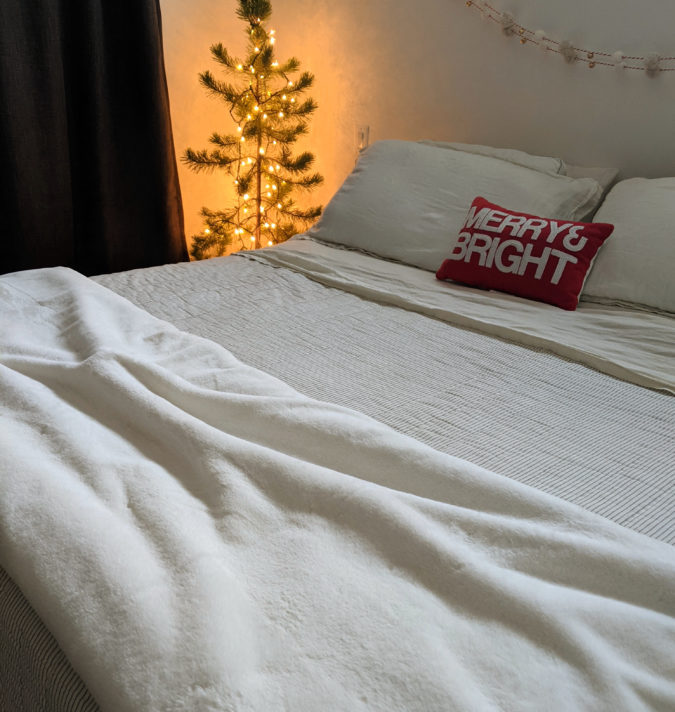 Materials Needed:
2 yards of faux fur or other cozy, soft fabric
2 yards of backing fabric (cotton, flannel, silk, fleece, etc)
matching thread
pins
scissors
Optional but recommended: a walking foot
Step 1
Evaluate your main fabric and backing fabric. If one is longer or wider than the other, lay that one face up on the floor. Lay the other piece face down on top of it. Align them at least on 2 sides. My backing fabric was longer, but my faux fur was wider, so for me this step didn't really matter and you may run into the same issue. If that happens, you can lay them down in any order as long as they are right sides together.
Step 2:
Smooth out the fabrics to the best of your ability. Begin by pinning the two together at the center of all 4 sides. Continue to smooth and pin toward each corner from the center of each side. Place pins farther apart, and then go in and fill in the gaps with more pins, continually smoothing the fabric, until you have both fabrics pinned together every 6″ around the entire perimeter.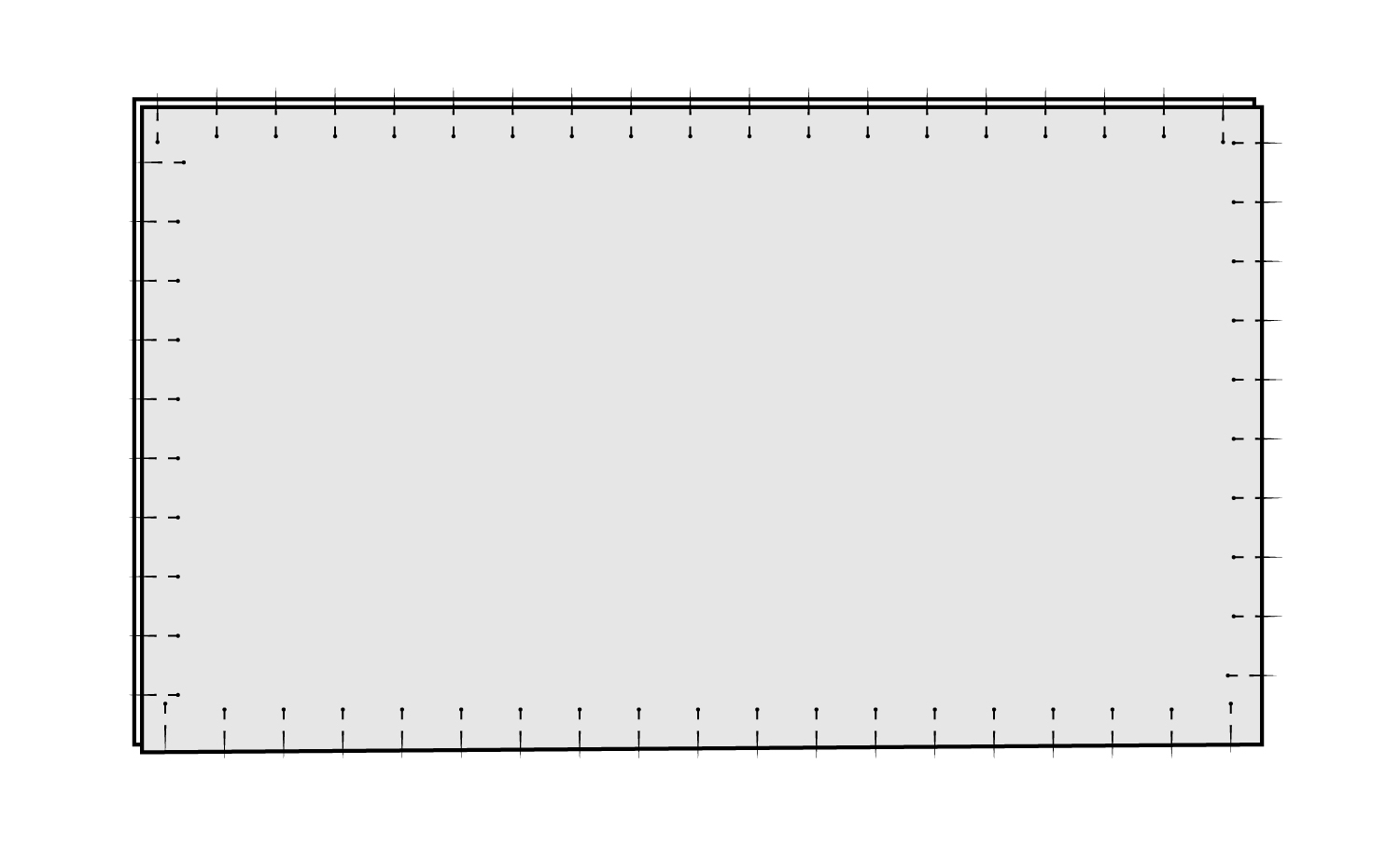 Step 3:
Trim any excess fabric from the longer and/or wider piece until the two layers align on all 4 sides.
Step 4:
Begin by sewing in the middle of one of the edges (not a corner). Sew from the cut edge down to the seam allowance line. Depending on the thickness of your fabrics, I recommend a seam allowance of 1/2″ – 1″. A thicker fabric will require a larger seam allowance. It is more important that you stay accurate all around the blanket no matter what seam allowance you choose. Stop and pivot when you reach your desired seam allowance width and sew to the first corner. A walking foot will prove all but essential for this step to keep the two fabrics aligned. With or without a walking foot, it is important to make sure the two fabrics are pulled taut as you are sewing from one pin to the next so you don't build up excess of one fabric over the other. The feed dogs on your sewing machine will try to move the fabric on the bottom faster, so you will need to continually hold the two taut to compensate for this, even with a walking foot. When you reach each pin, stop and move your hands down to the next pin and grip the fabric at that point so you can hold them taut until you sew up to that point. Continue this process all around the blanket. Stop when you get about 10″ from where you started. Pivot and sew back up to the raw edge.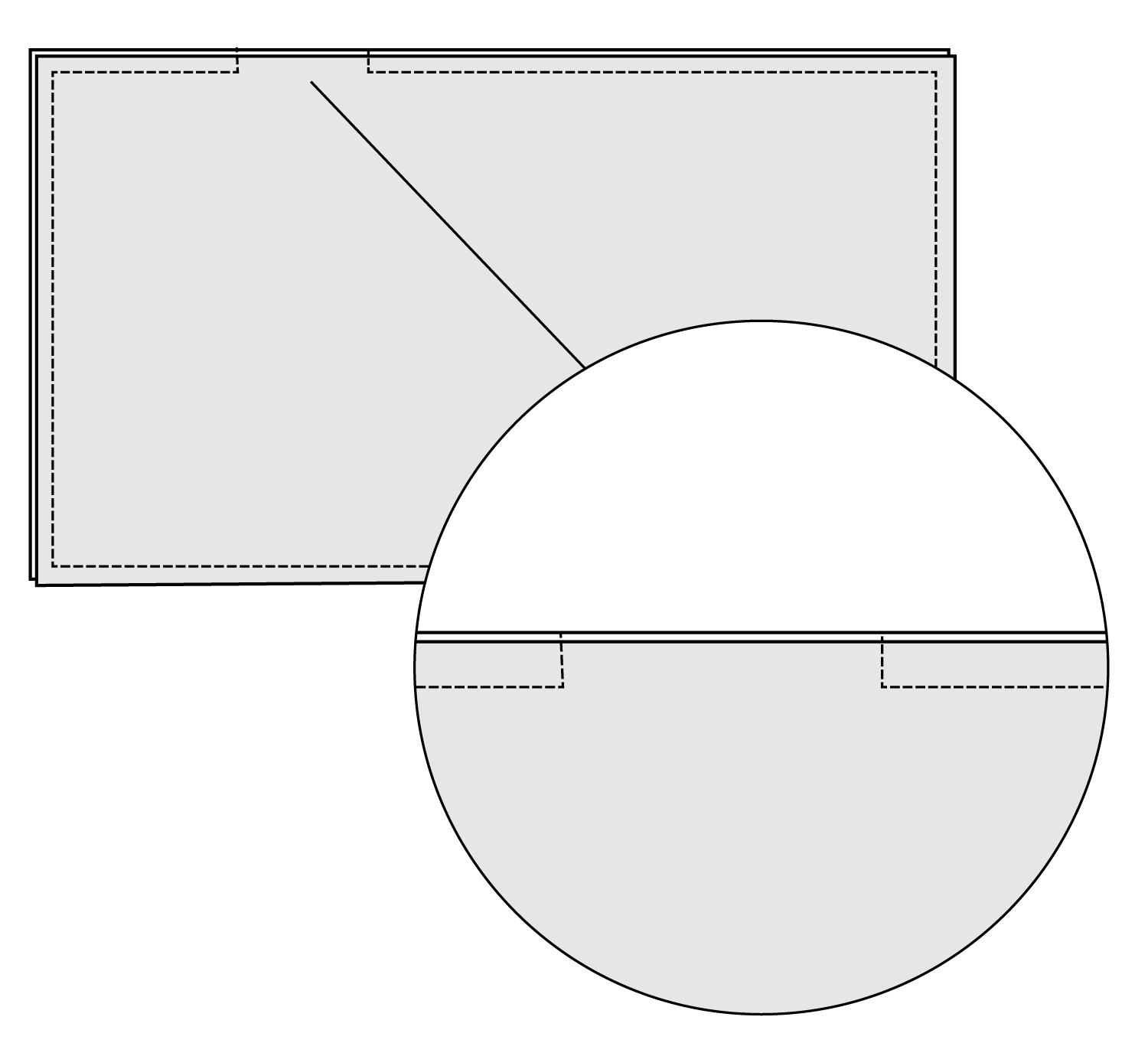 Step 5:
Turn your blanket right side out. With your arm inside the blanket, push out all the corners. The two short seams that you sewed in step 4 up to the cut edge of fabric will force the opening to turn to the inside of the blanket. Sandwich the raw edges from the opening inside and pin the hole closed. Topstitch near the edge of the blanket to close the hole. This seam will be hidden in the pile of the faux fur, so there is no reason to sew around the entire perimeter of the blanket to disguise it unless you wish to do so.

You're finished! Wasn't that easy? The great thing about sewing such a large, high-pile blanket is that even if your fabric shifted a bit while sewing and the edges didn't remain completely square, it won't be visible on the finished project.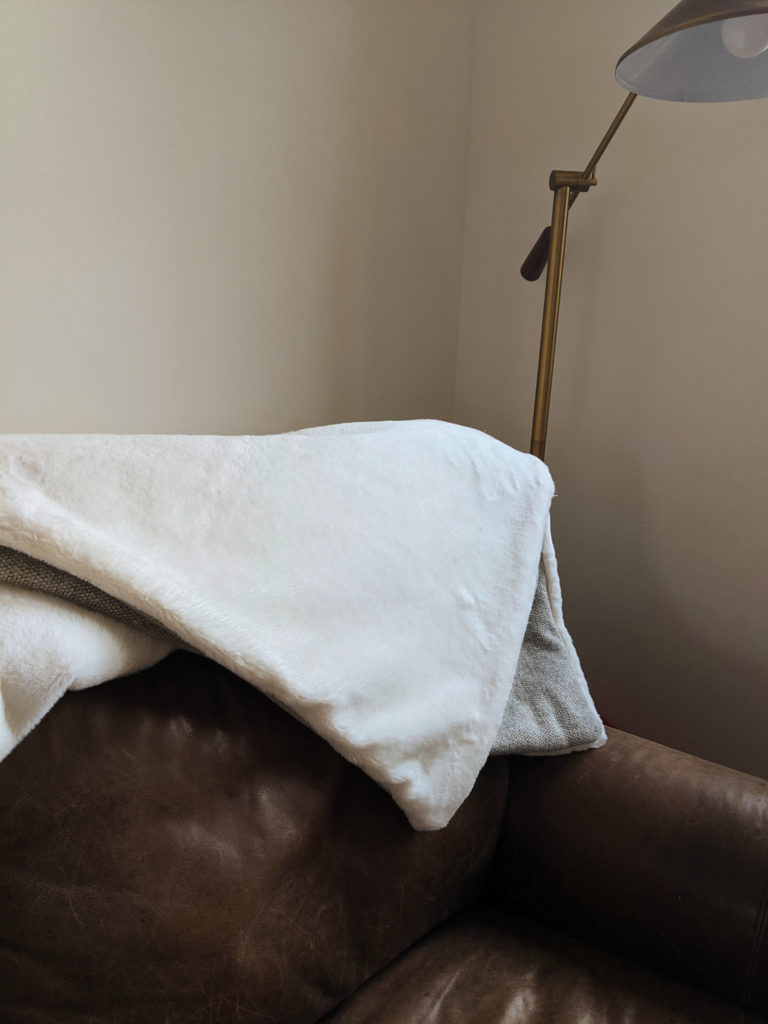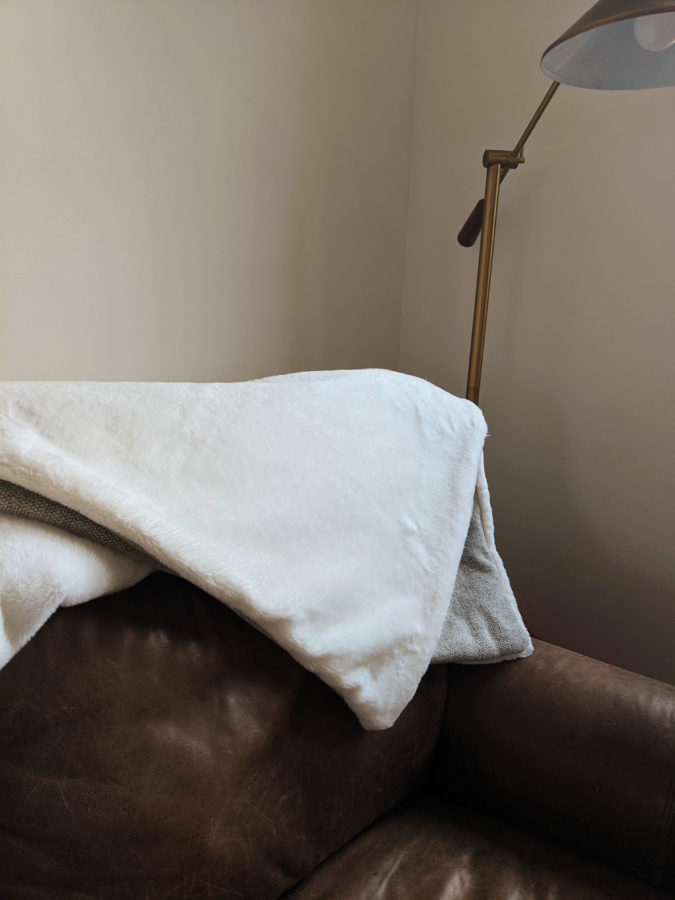 Now you have a gorgeous handmade faux fur throw blanket for a fraction of the retail price that the whole family will fight over on movie night. You may just have to make a few more 🙂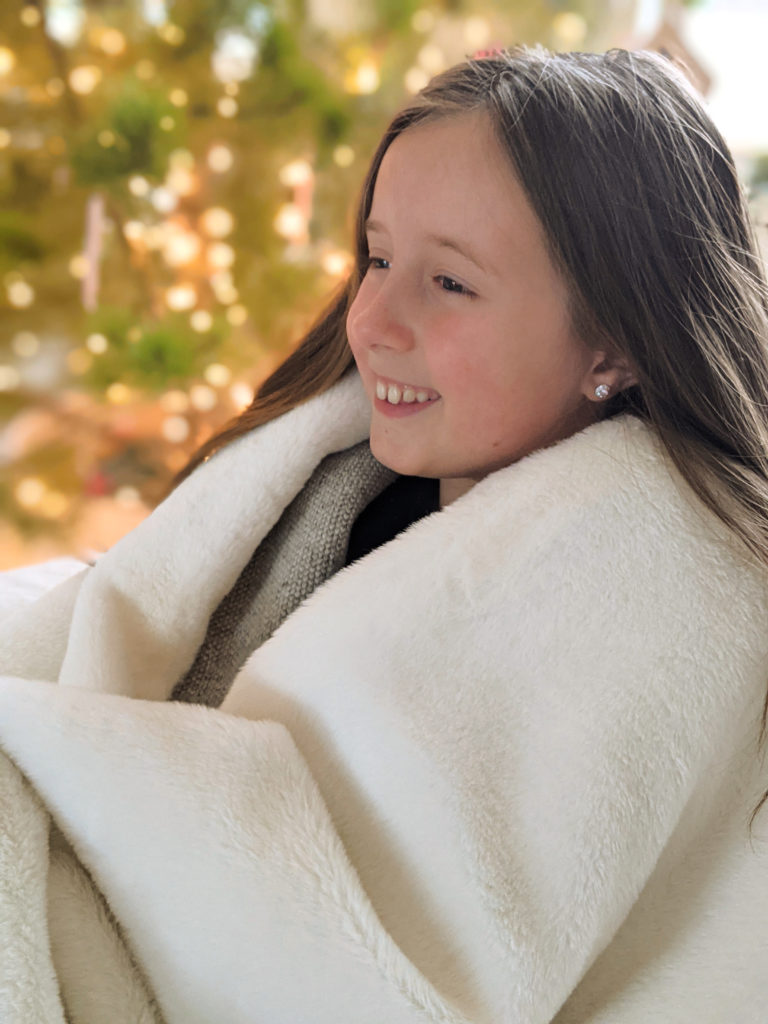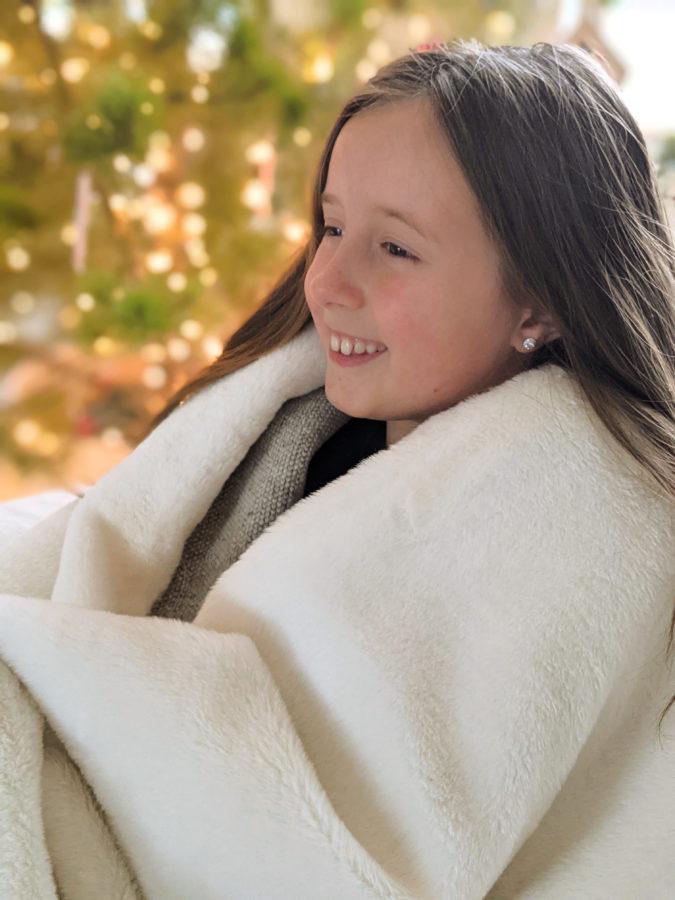 Happy sewing!