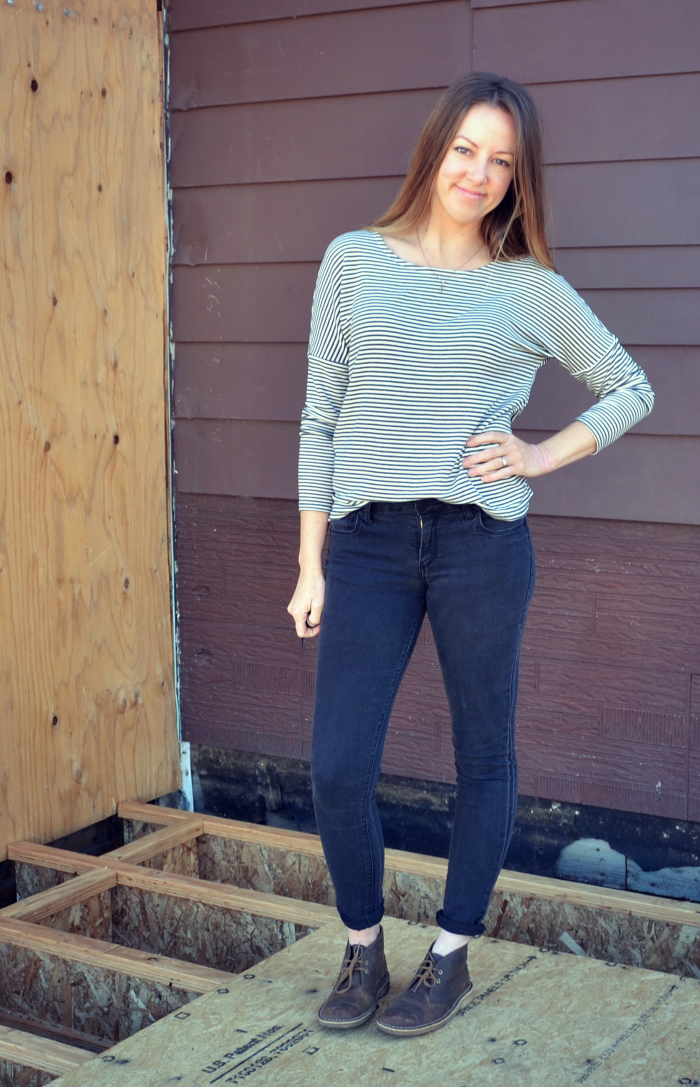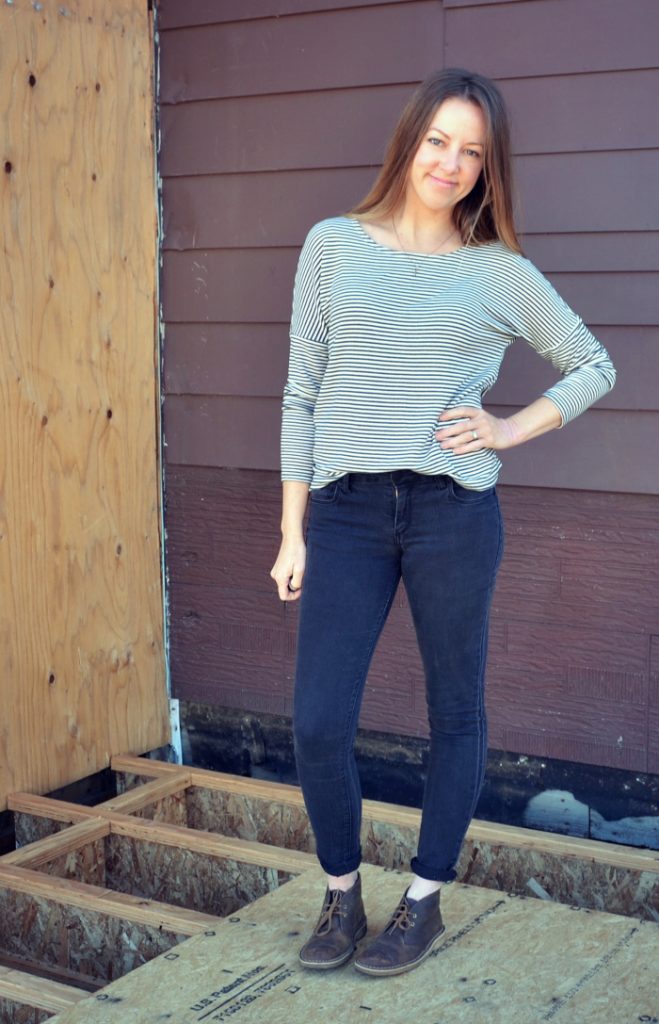 This is a distinction that changes fairly often, but right now this is my very favorite tee.  It's a slightly hacked Aurora Tee made with the most luscious, soft, squishy, warm, drapey rayon french terry from Indie Sew (now sold out).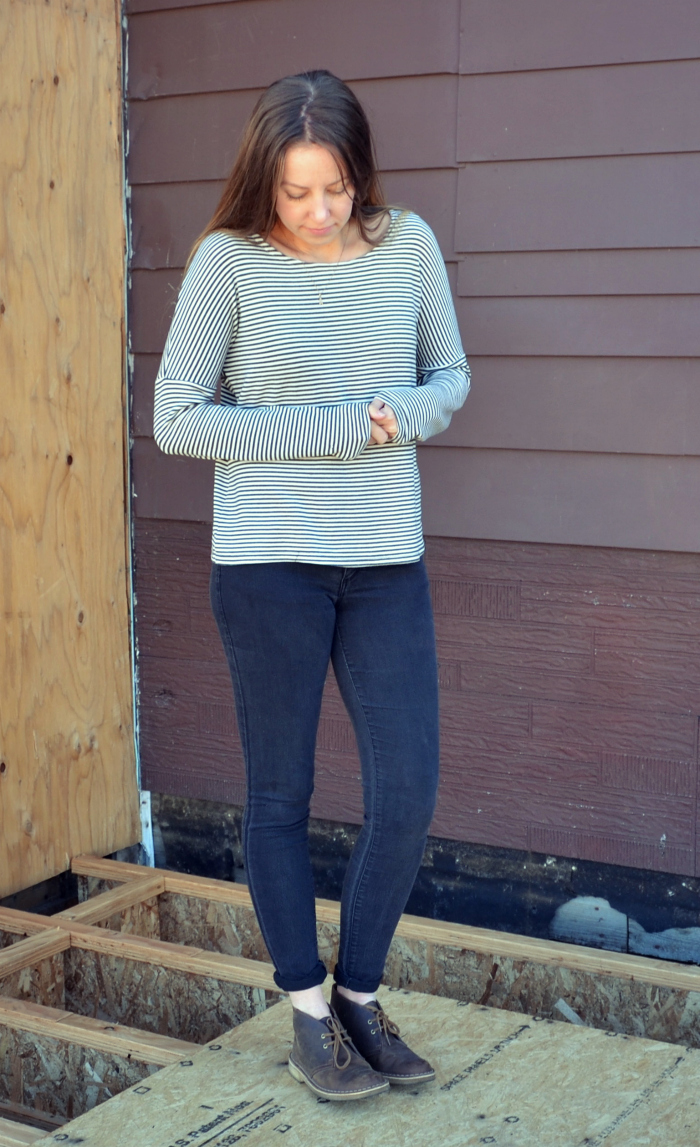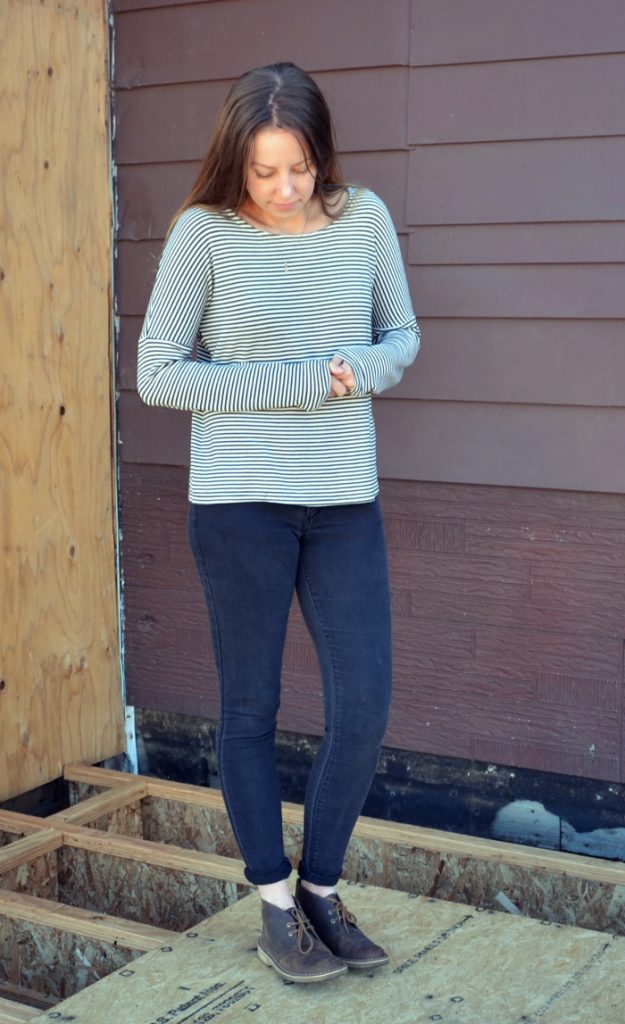 The hacks I made to the tee are barely worth mentioning.  I didn't even draw them out, I just eyeballed them when I was cutting out the pattern.  First I straightened out the side seam a bit so it doesn't angle in at the waist.  Then I cut the hem straight instead of using the curved hem of the pattern.  To make it slightly cropped, I did this straight across from the side seam hem point.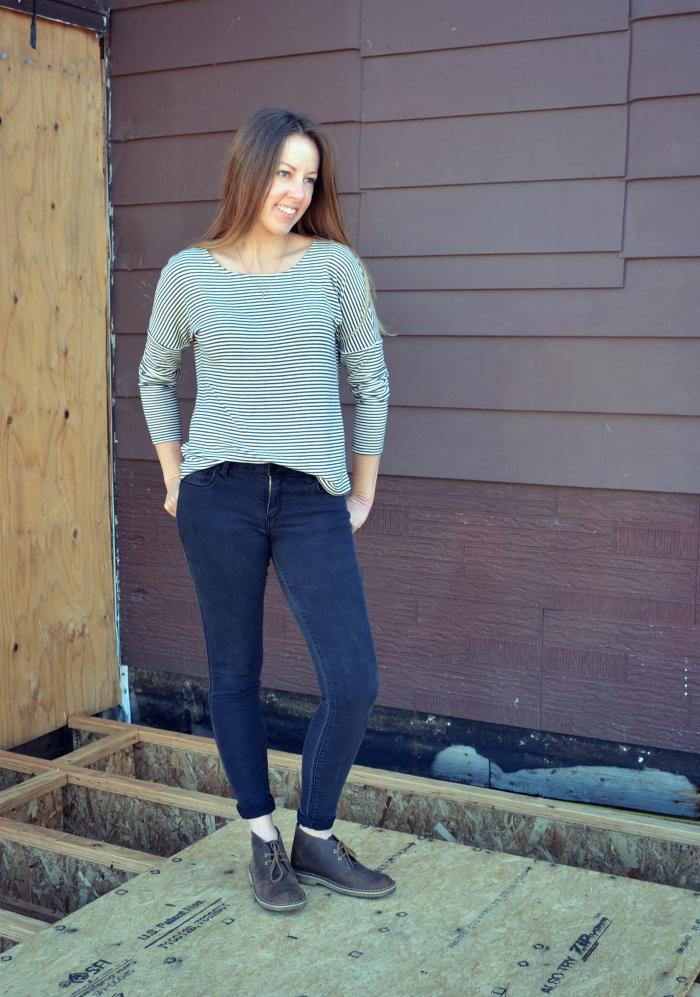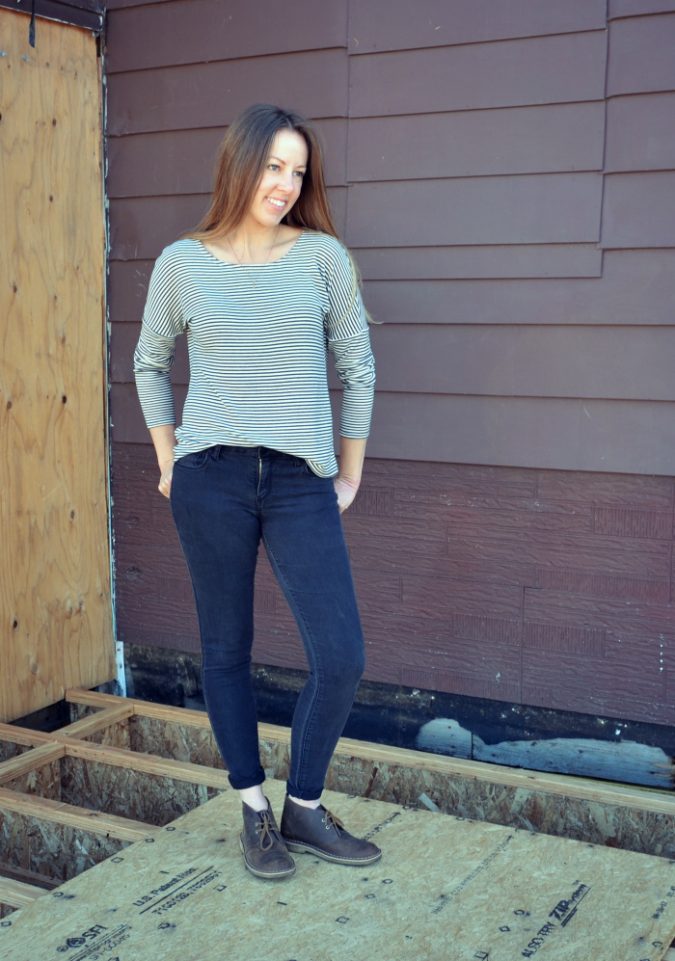 I guess I also added 2″ to the sleeves, but I do that to all of my Auroras because gorilla arms.  The Aurora is different from most knit tees because it has a faced neckline.  I just love that slight scoop and the clean finish without binding, especially for striped fabric.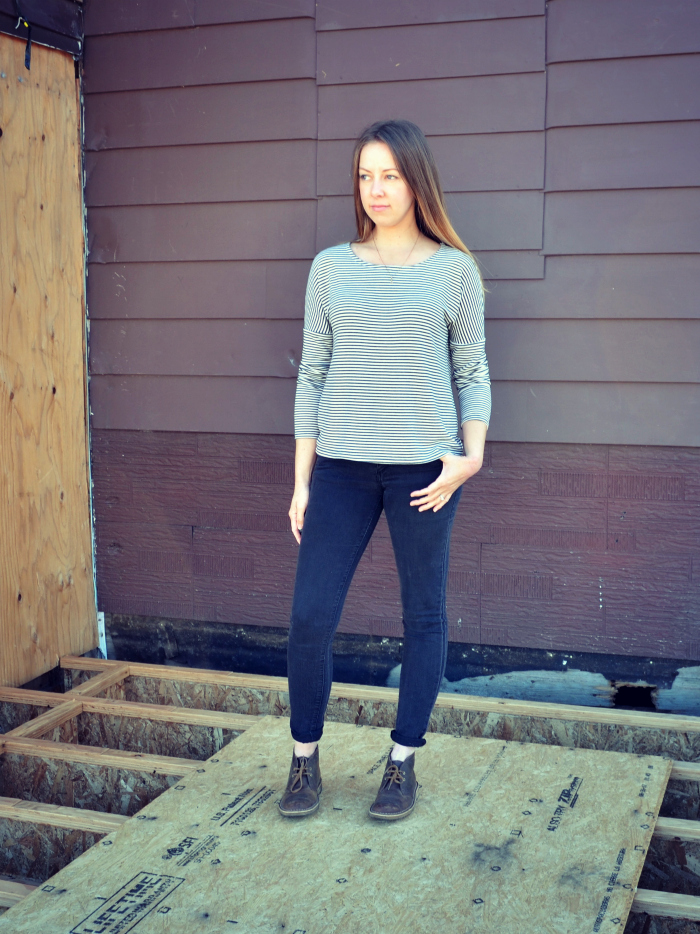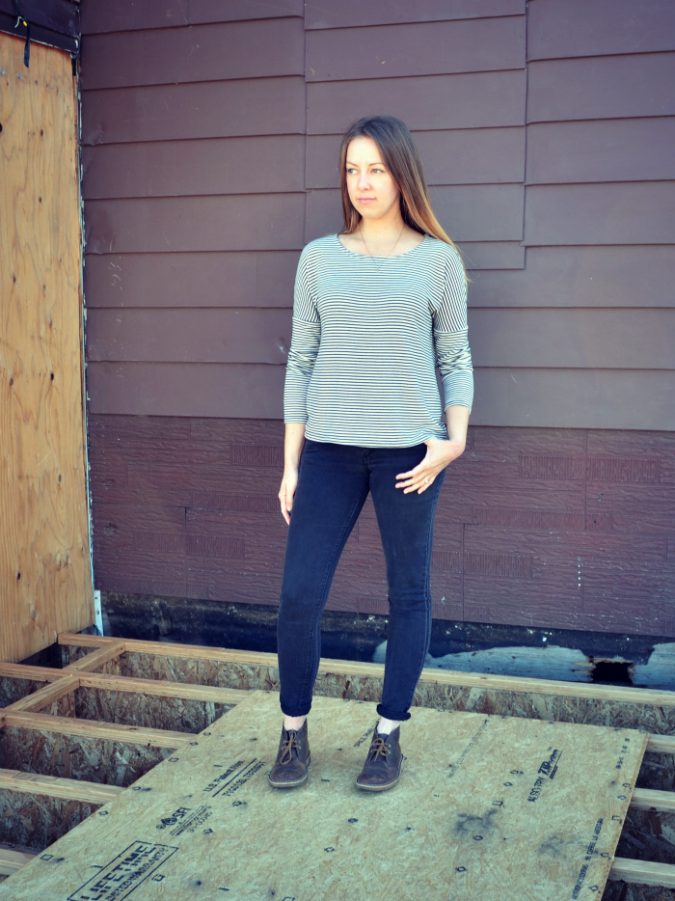 I want to (and do) live in this shirt.  It makes a great cozy layer under a cardi when the RV gets cold too.  The simple lines of the Aurora make it a great jumping off point for pattern hacking.  I have an interesting hoodie up my sleeve (pun) using the Aurora that I want to try next!