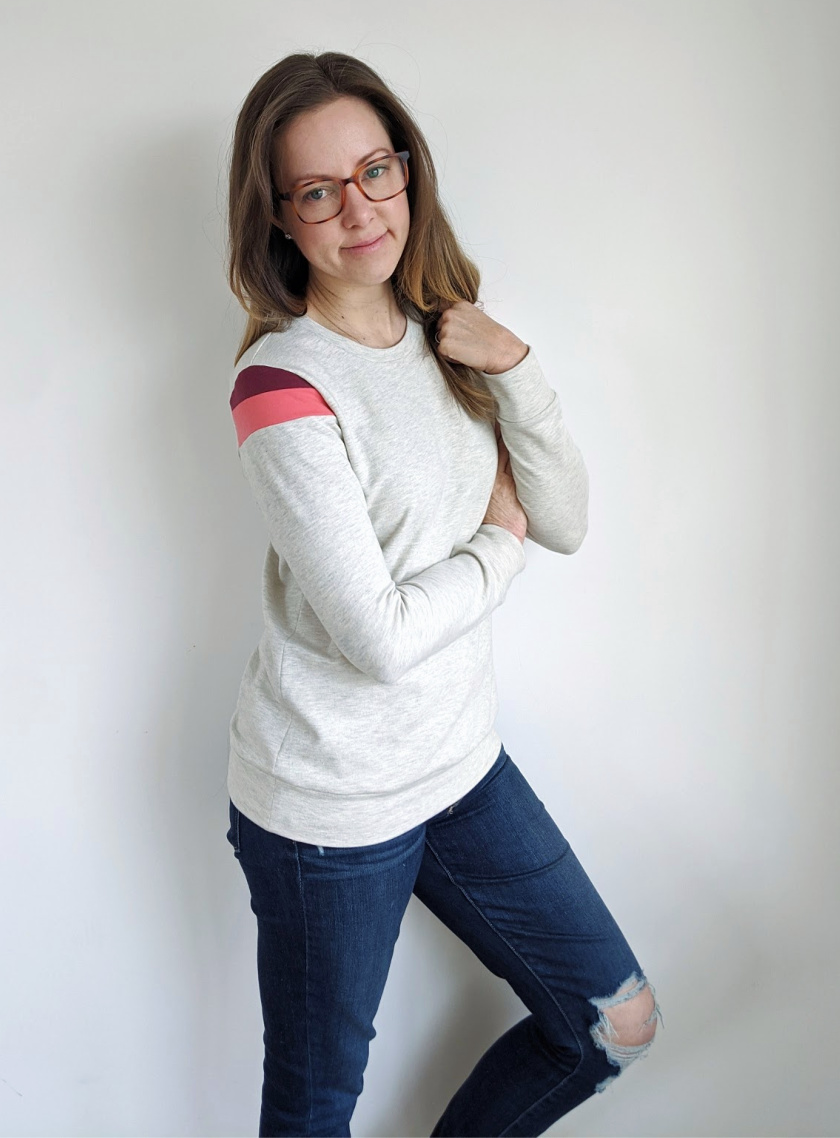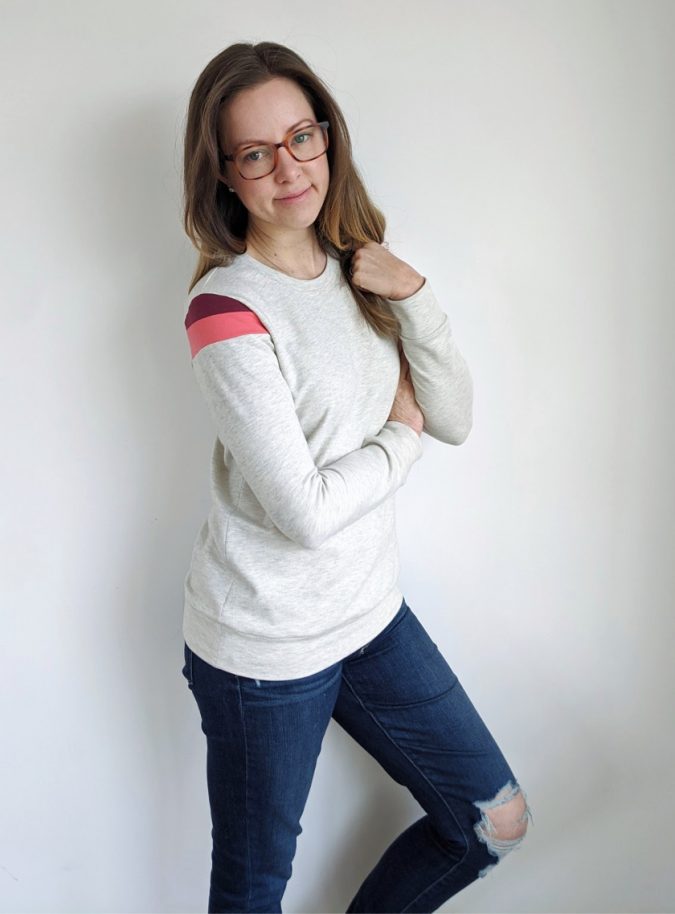 Here's a super fun and super easy tutorial (my favorite kind!) to add to any sweater, tee, or shirt! With a few simple cuts to your sleeve pattern, you can add major style points to your top! I used the Union St. Tee for this version and added sleeve and hem cuffs to make it look more like a sweater.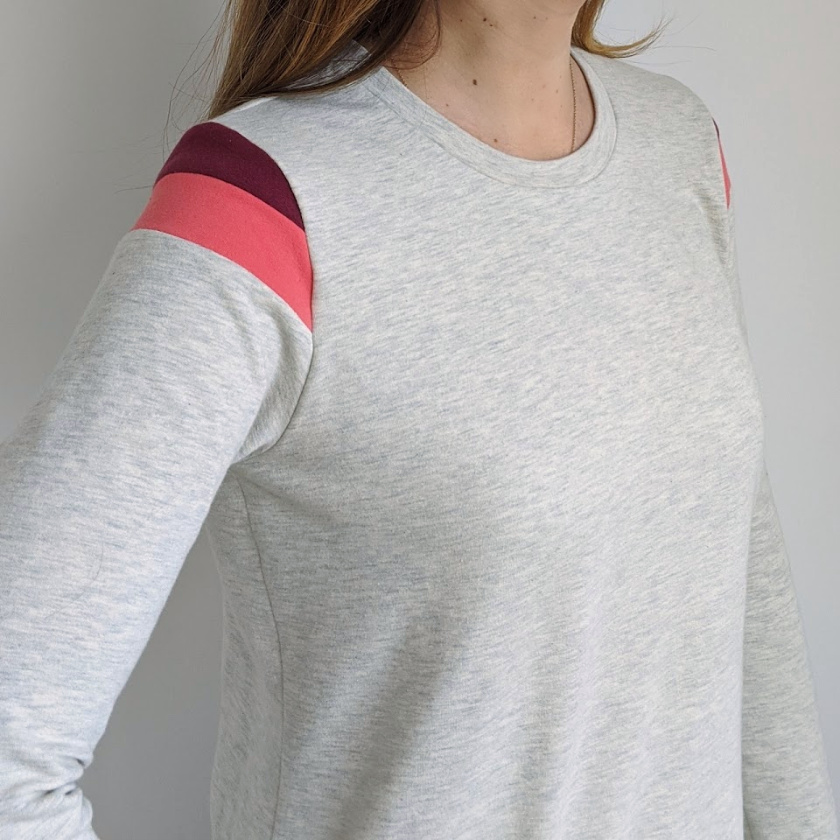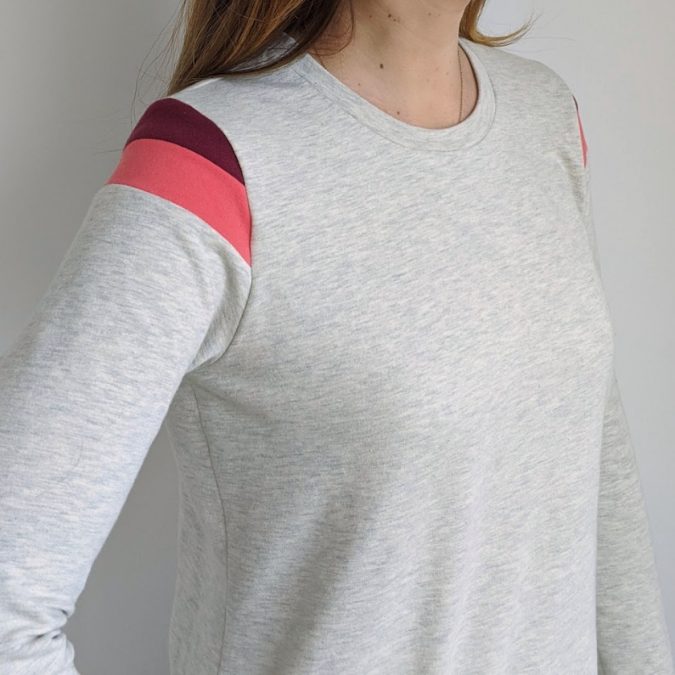 I did a tonal color block here with a beautiful Virginia Tech maroon and a vibrant coral, but I love the idea of making an adult-friendly holiday top too – maybe different shades of green for St. Patrick's or your country's flag colors for national holidays? So many fun options!
This hack couldn't be more simple either! So let's get started.
Step 1:
Use a ruler to draw a line on the sleeve straight across the mid level of the cap. On the Union, you can use the front and back notches to draw this line. Then split the difference between that line and the top of the sleeve cap and draw another line parallel to the first. This creates the impression that the top stripe is narrower because of the seam allowance reduction. If you want them to be equal in size you'd have to add the seam allowance to the top stripe to balance them.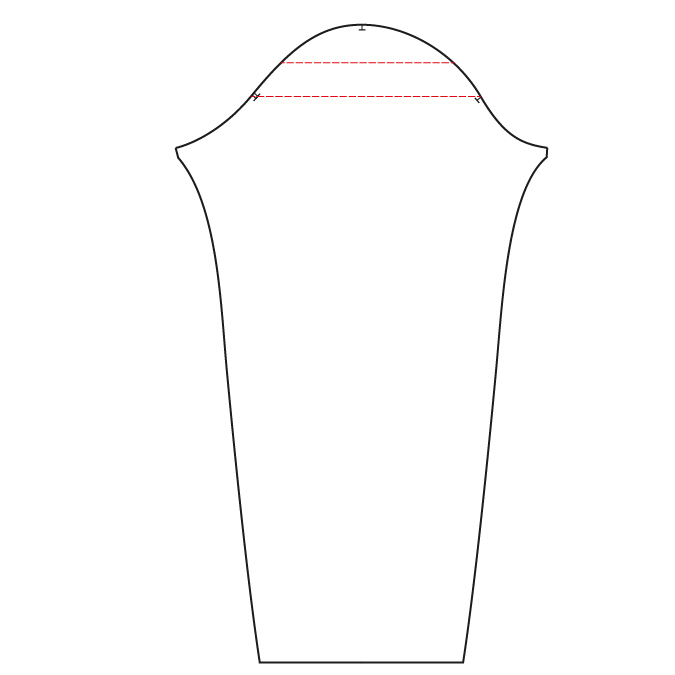 Step 2:
Cut the sleeve cap along the two marked lines.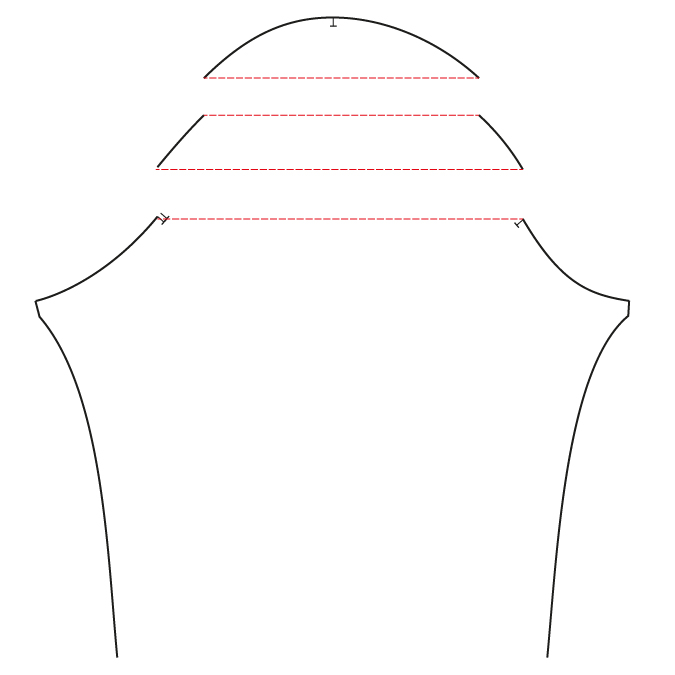 Step 3:
Add seam allowances to all cut edges. The seam allowance is your choice, but I suggest 1/4″. Mirror the side seams on the seam allowances so they'll be trued.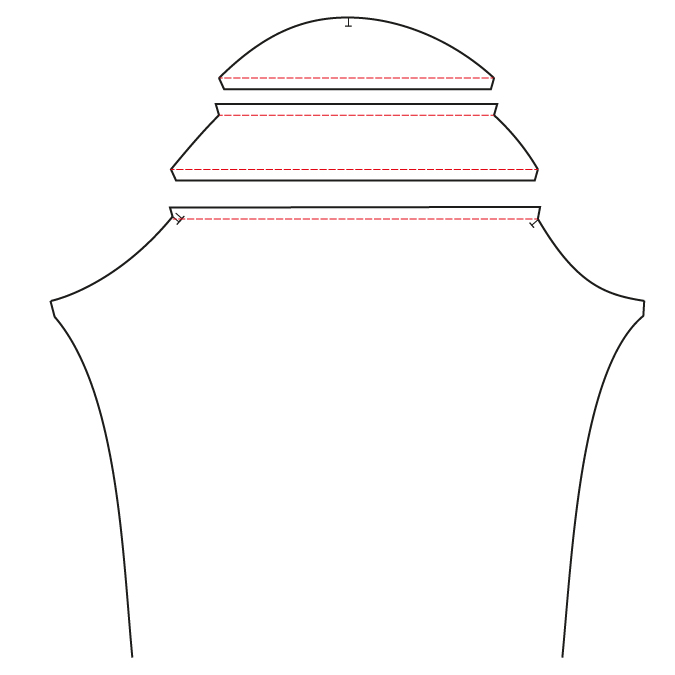 Step 4:
Use your three new pattern pieces to cut the fabric for the sleeves. It may be helpful to keep the sleeves marked and separated as left and right since it won't be as obvious which is which without the notches. Sew the three sleeve pieces together with a sewing machine and press the seam allowances open. You can also serge and press down, but the sleeve cap will lay flatter if sewn and pressed open. Press the entire sleeve cap well after sewing. Sew the rest of the pattern as directed.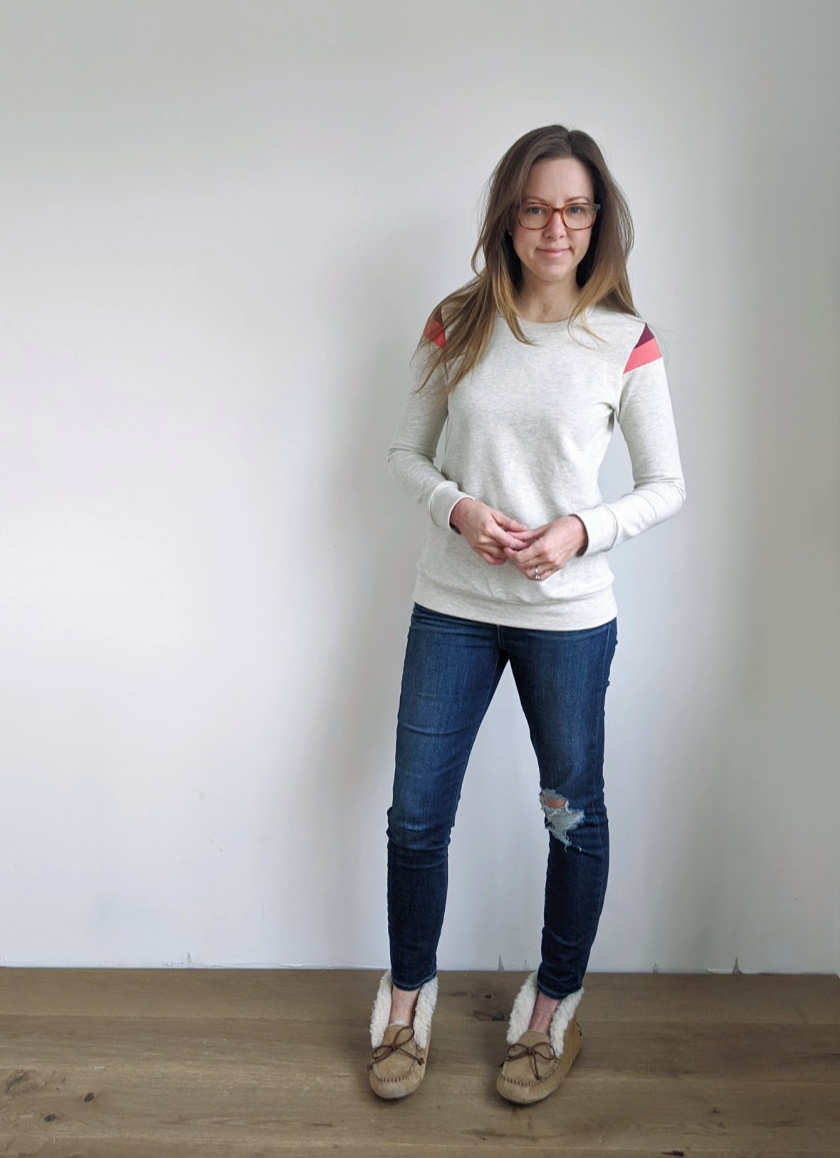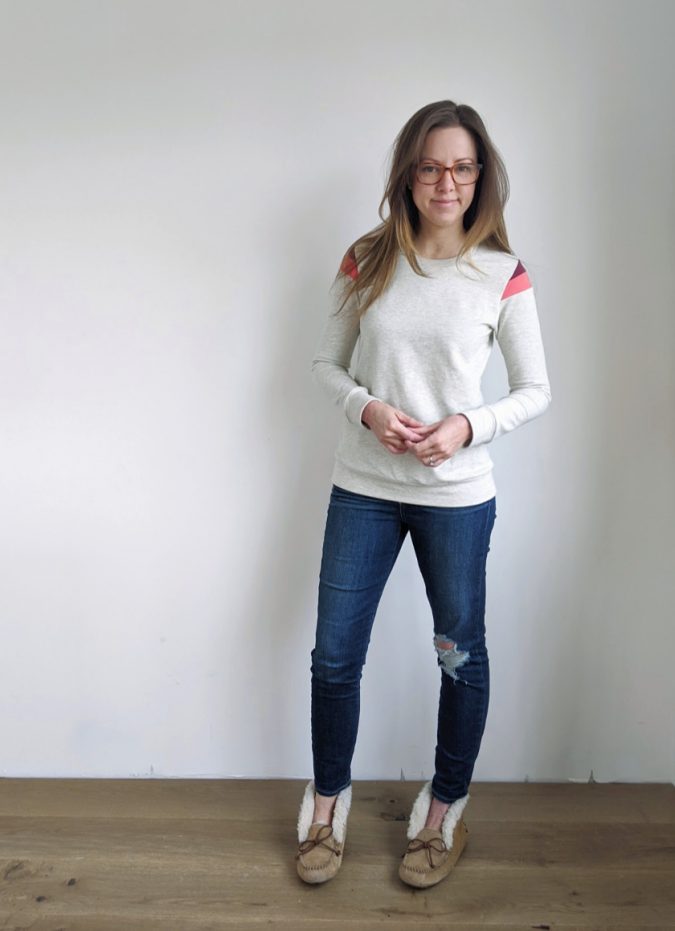 That's it! So easy, right? I haven't been able to take this sweater off since I made it. It's just so cozy and the tiny bit of detail makes me feel put together. Let's be honest, it doesn't take much for me :p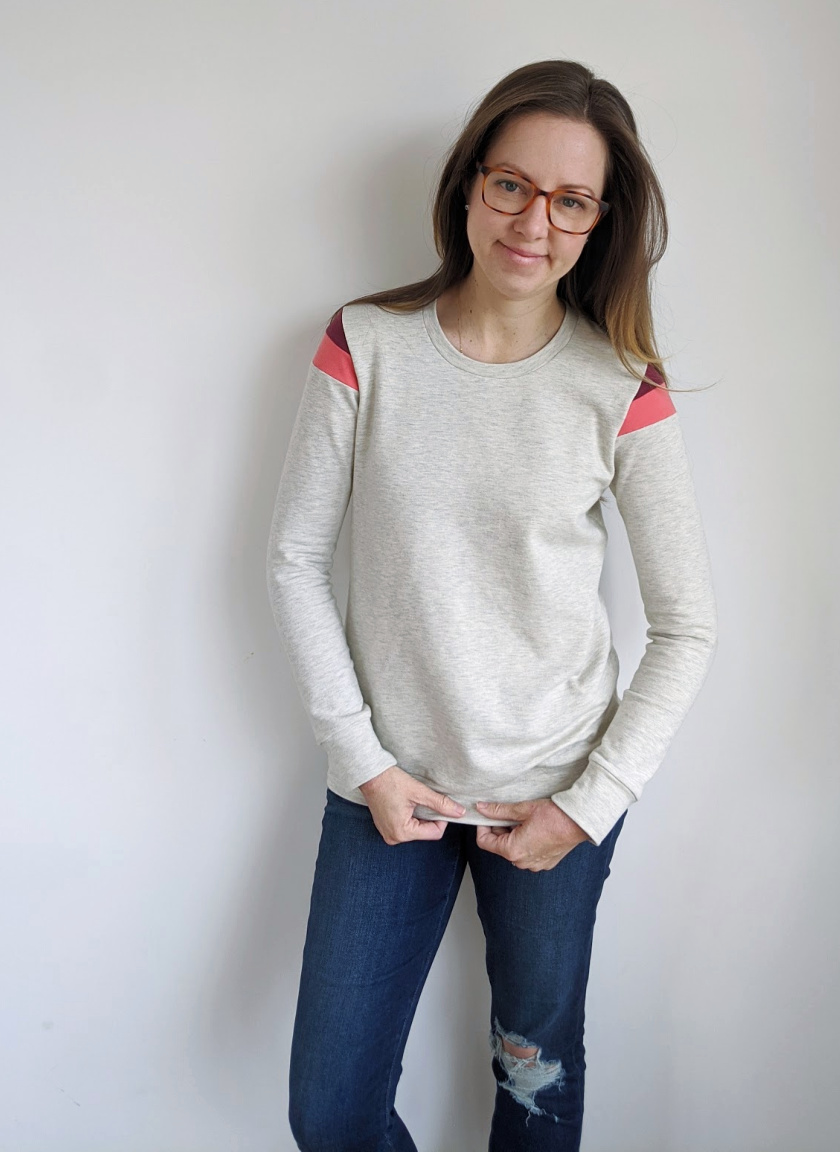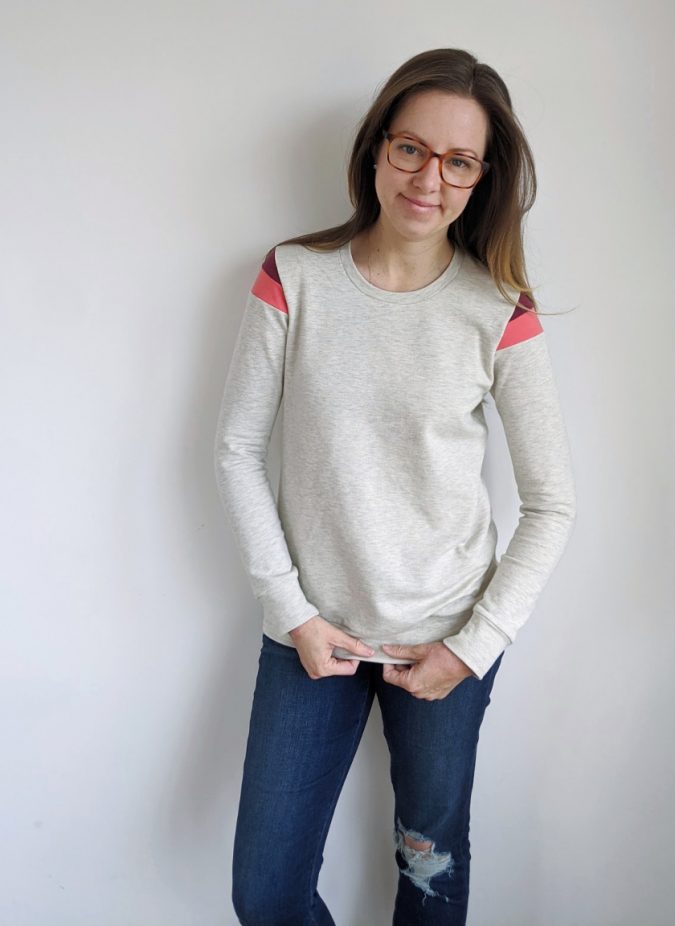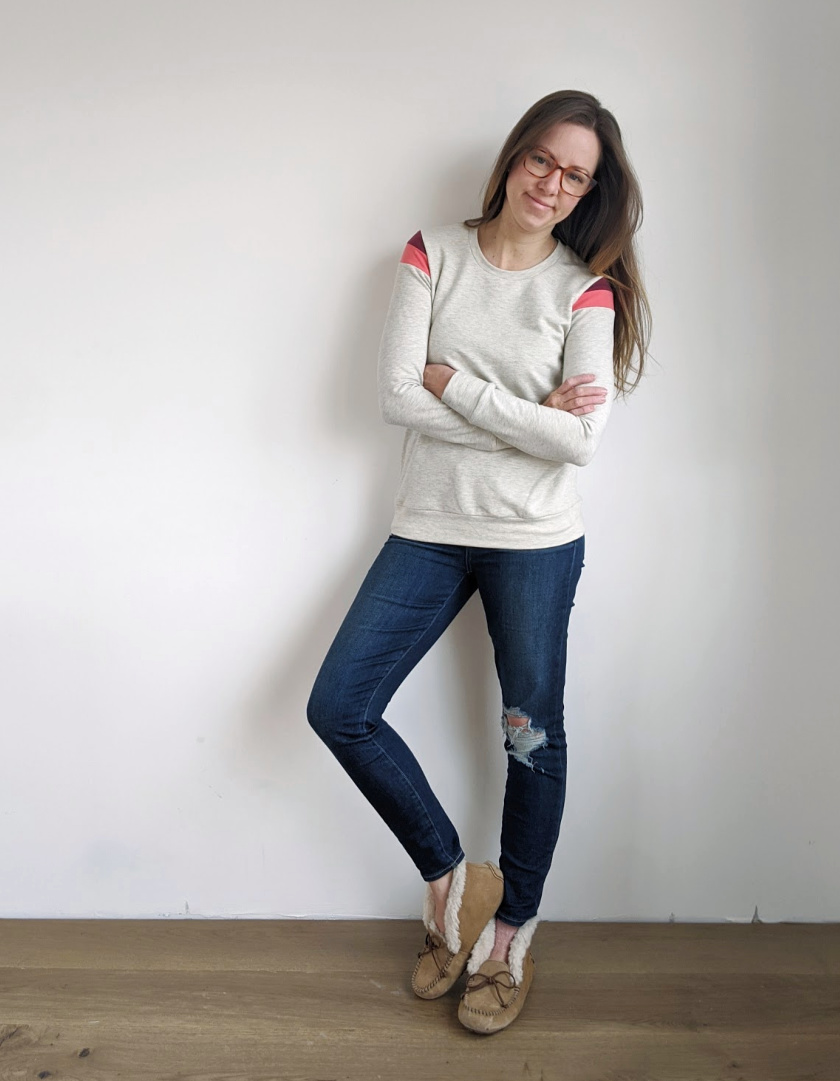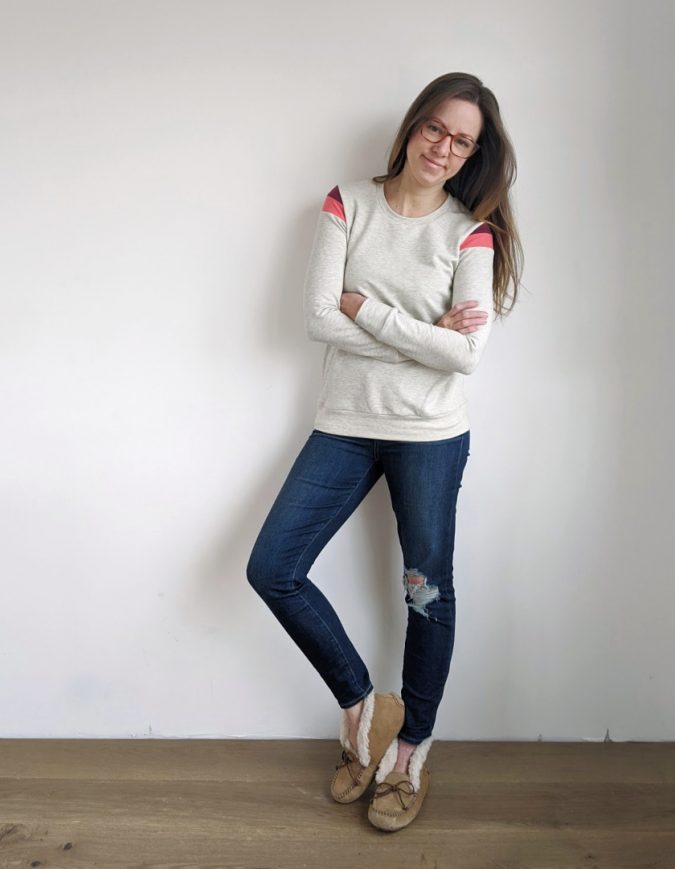 Top pattern: Union St. Tee
Fabric: Oatmeal french terry from Raspberry Creek Fabrics, two small scraps of leftover french terry also from RCF
Jeans: Paige
Slippers: Ugg
Glasses: Eye Buy Direct