I have a ton of gorgeous View B Cheyenne tops to show you from my lovely testers today.  They worked so hard to help me perfect this pattern and their feedback was invaluable.  So grab your hot morning beverage of choice and sit back and enjoy this parade of awesomeness!  (and then go check out all the View A testers!)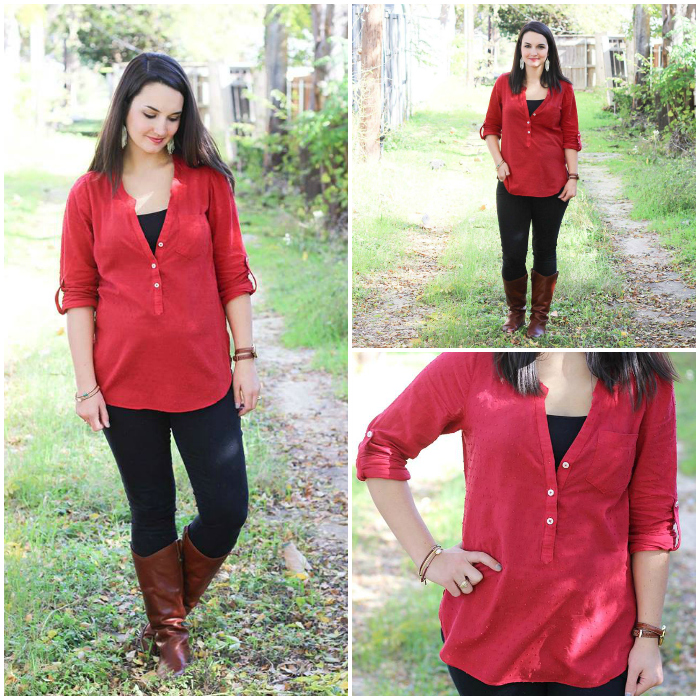 Caroline is stunning in her red swiss dot version – she used smaller buttons and added an extra one in the placket for fun little twist.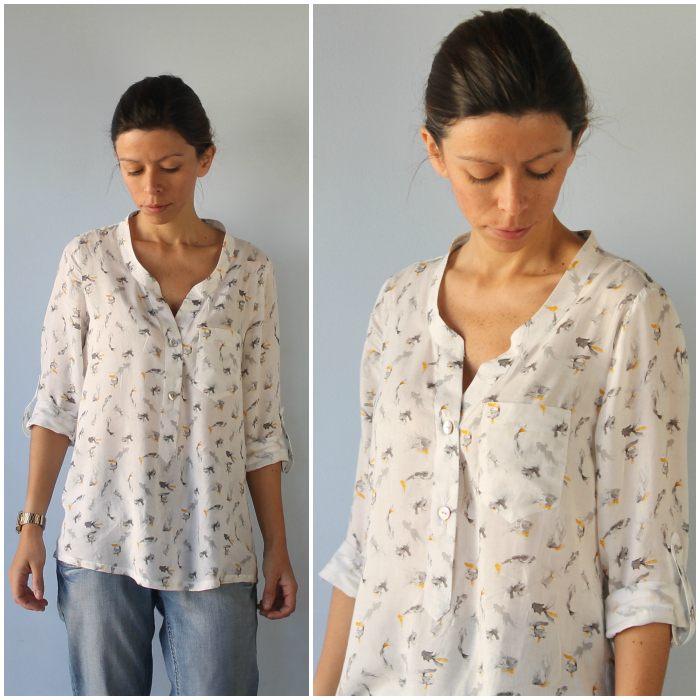 Andreia always finds the most beautiful soft fabrics with the prettiest prints!  Her Cheyenne was no different.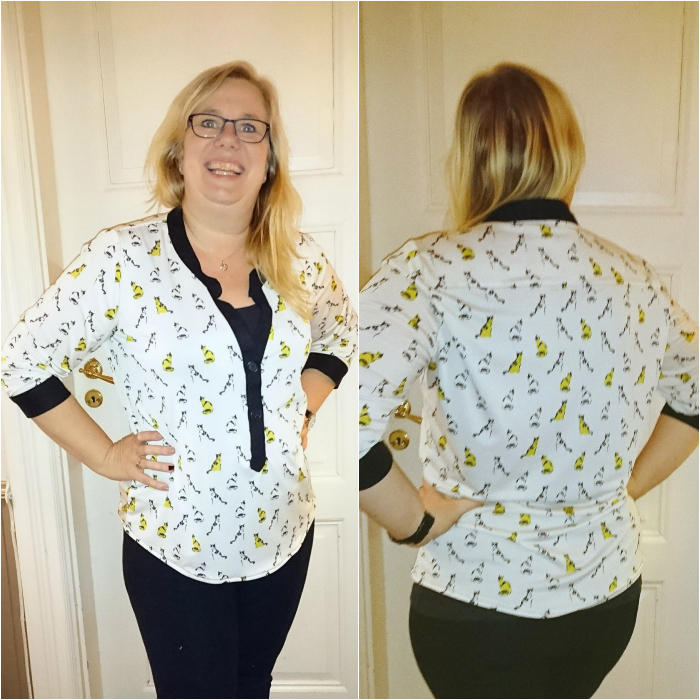 Tone made hers with knit!!  She used linen for the bands, placket, and cuffs for stability.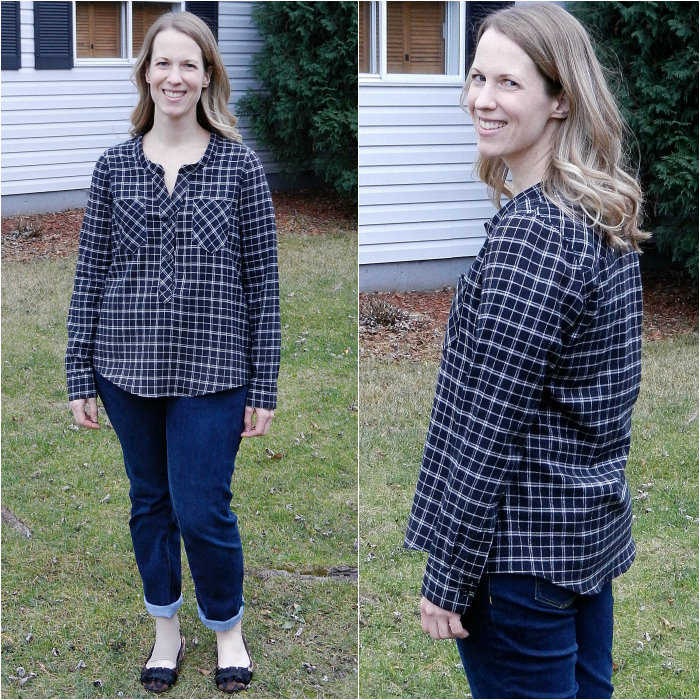 Teri is such a prolific sewist, I can't believe she had time to test!  She made a cute and casual plaid version.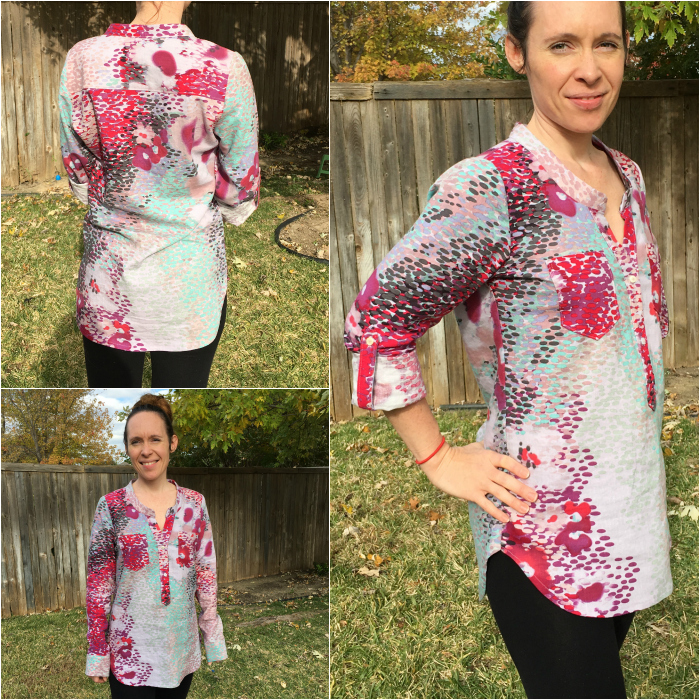 I am LOVING this fabric that Sharon chose and the way the pockets pop on the front!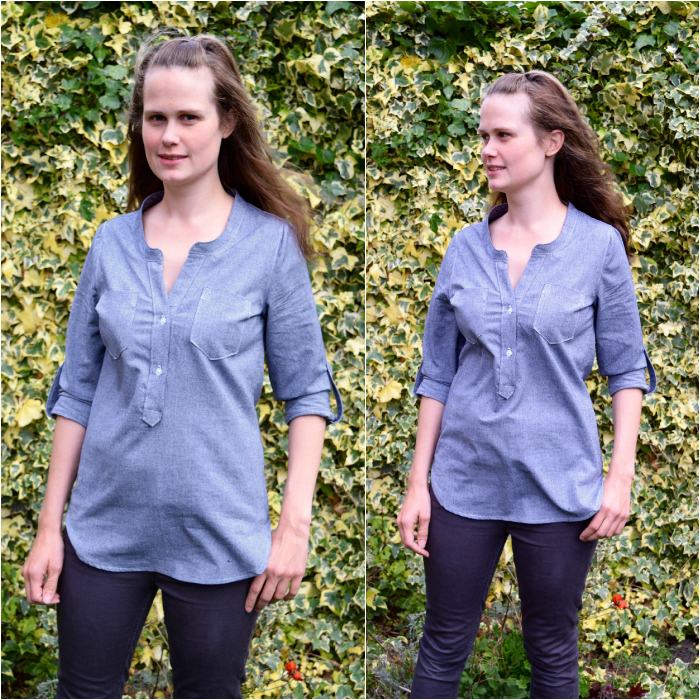 Sally made a perfect every day chambray tunic!  It's a wardrobe must for sure.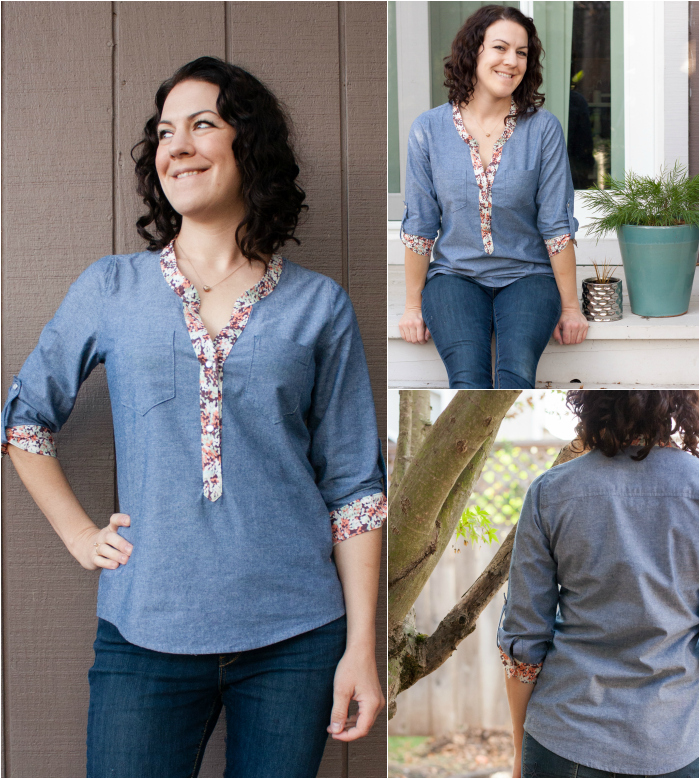 How cute is Rachelle and her chambray with pops of floral Cheyenne?  I love her little photoshoot too 🙂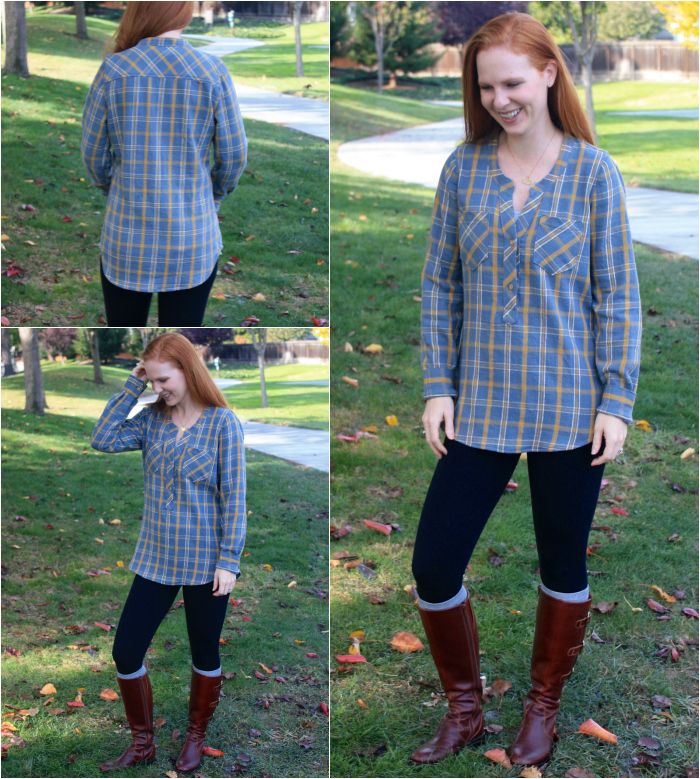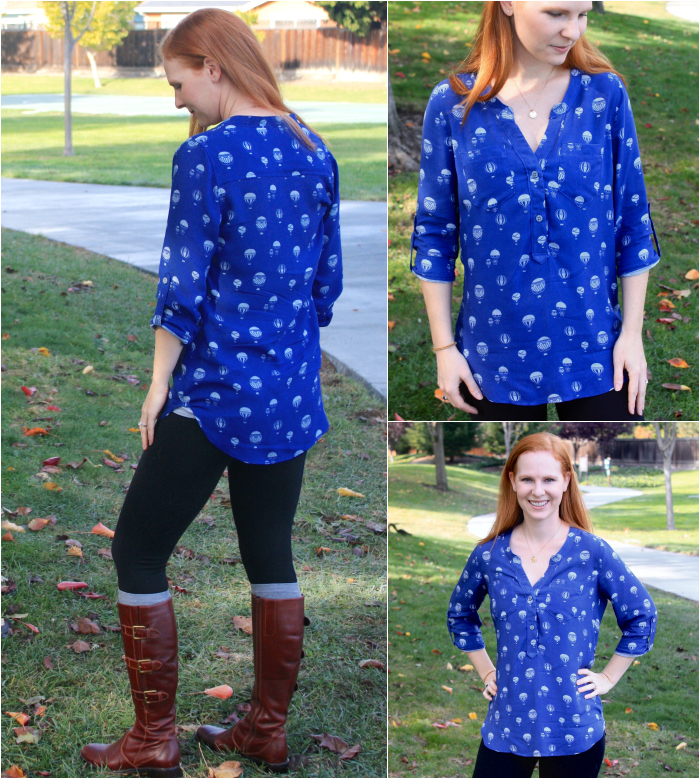 Patti made two Cheyennes!  That royal blue with her gorgeous red hair is perfection.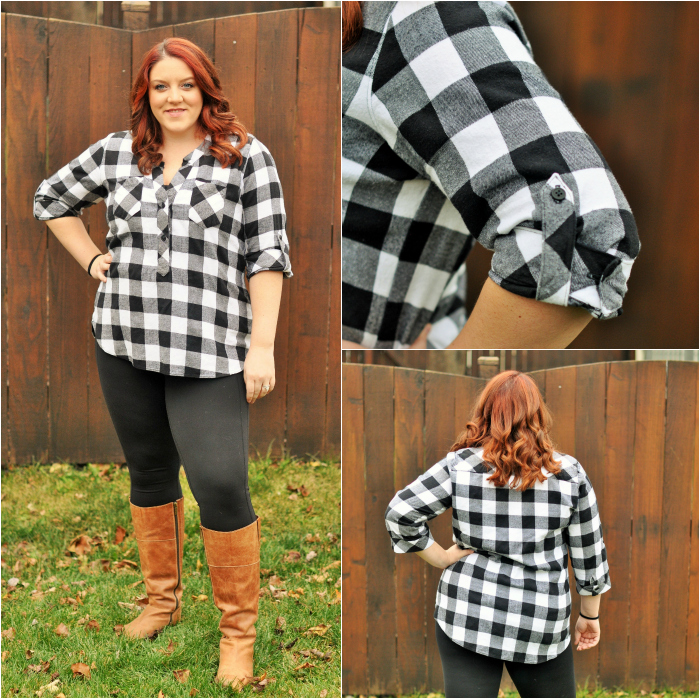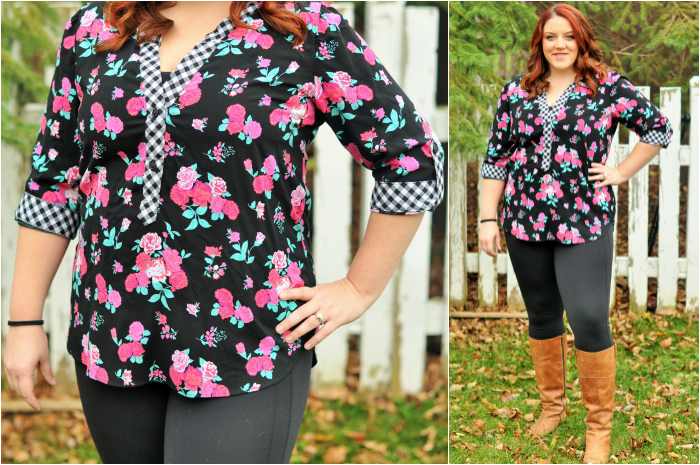 Missy also made two!  Can you even handle how beautiful these tops are?  I want to steal that black and white plaid right off her body.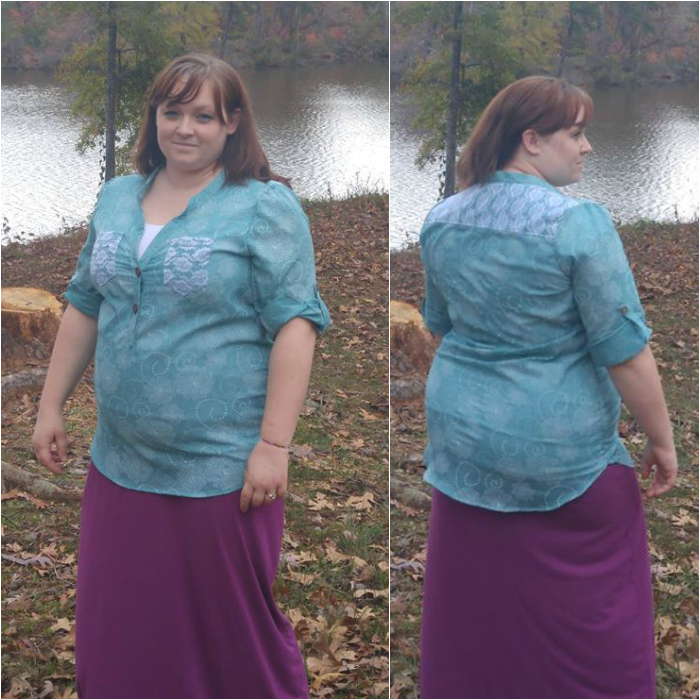 Mindy also had fun with some cute lace accents on her pockets and back yoke!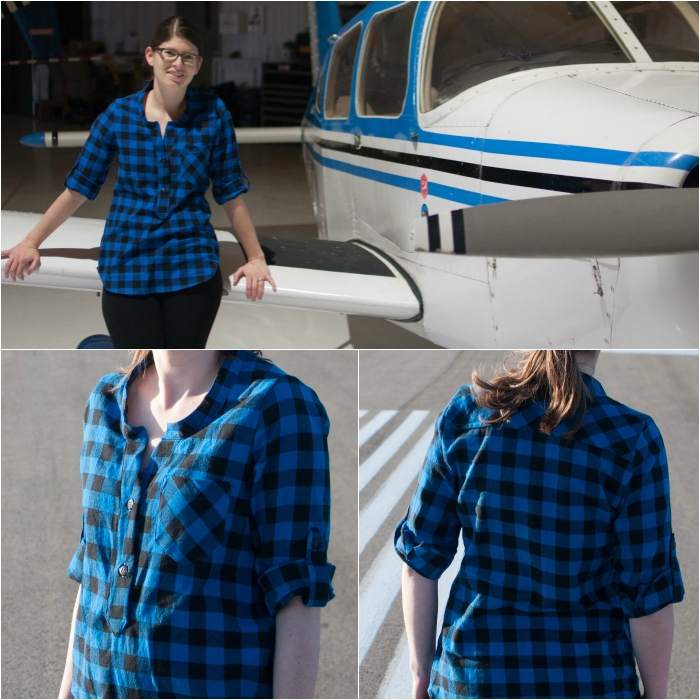 Michelle wins hands down for best prop! (<-do you see what I did there? :D)  I love that she matched her cute plaid top to the plane!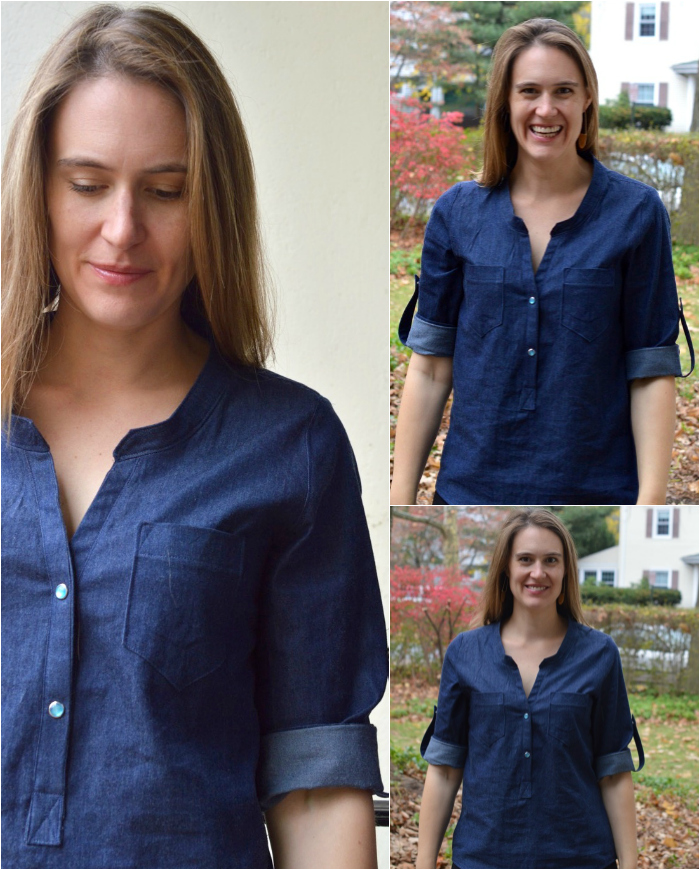 Melissa sewed up a beautiful and versatile light denim version!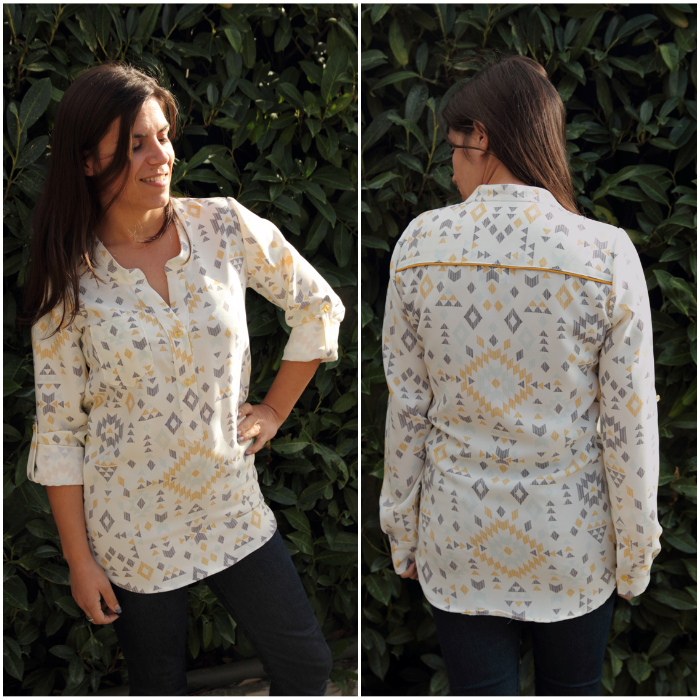 Maria made a gorgeous top for her even more gorgeous daughter.  Do you see what I see?  Piping on the back yoke!  Such a great idea!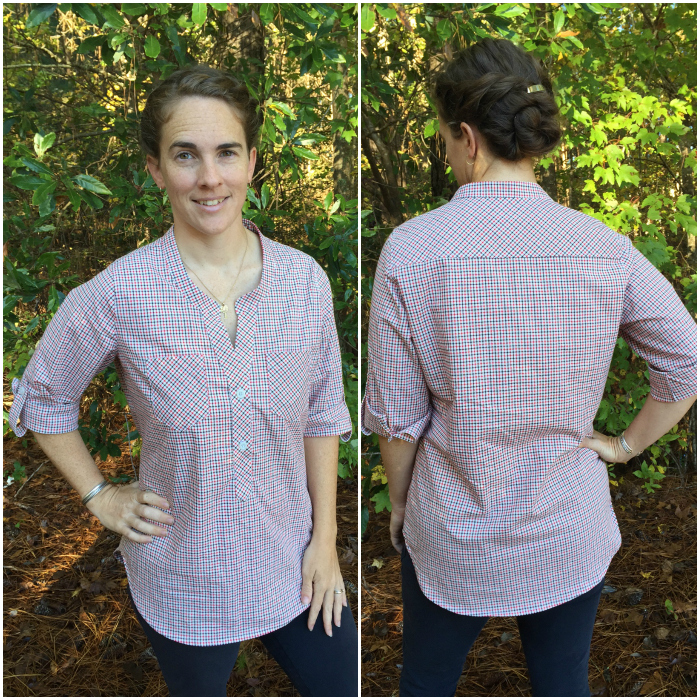 I love this classic shirting version from Kristin and her fun bias-cut accenting!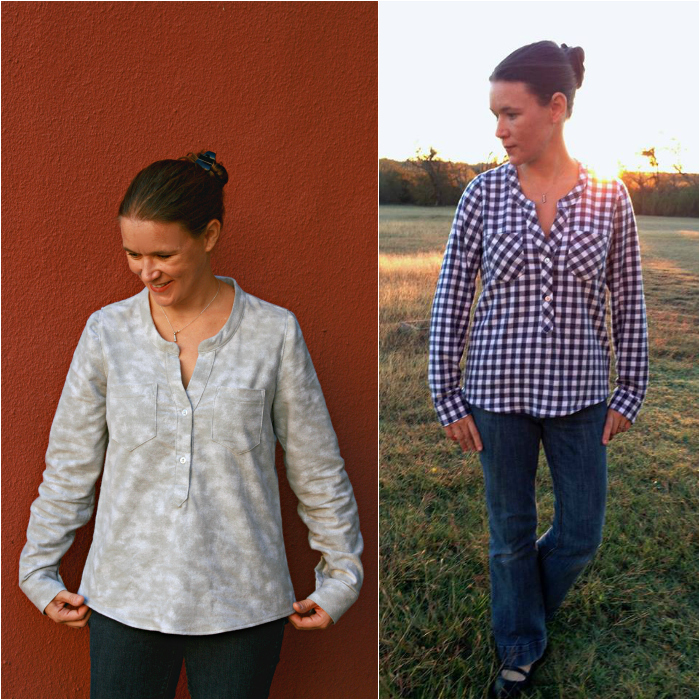 Jennifer made two soft, comfy, and cute flannel versions!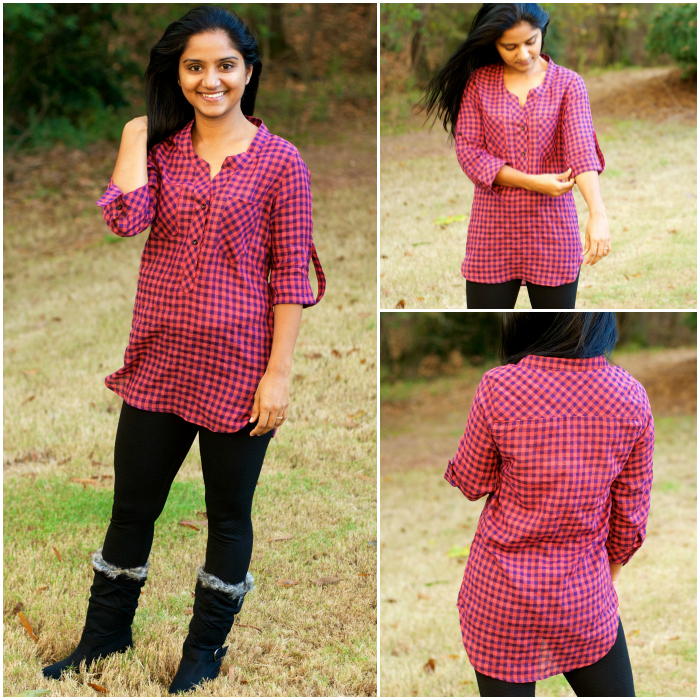 Indu is so pretty in her colorful plaid tunic!  This is the perfect top to pair with leggings this winter!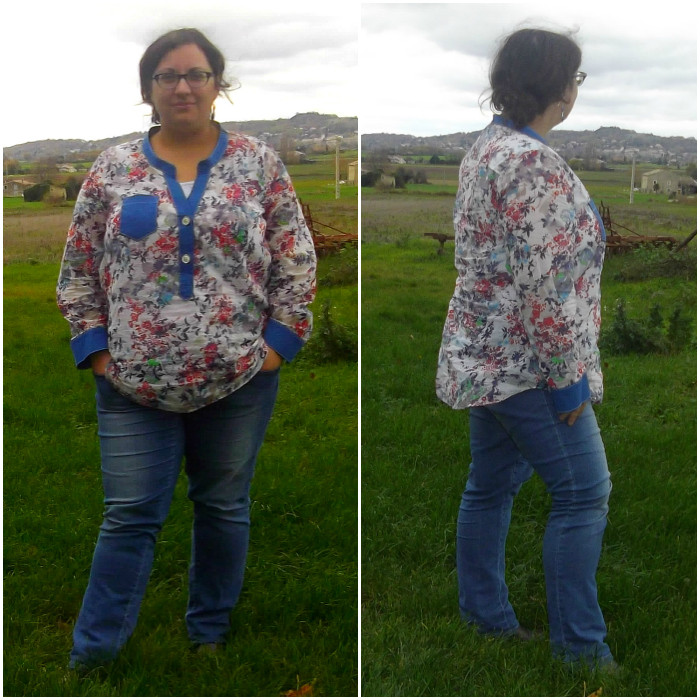 Gaelle made a soft and beautiful floral top with solid accenting.  So many ways to change up the look of the Cheyenne!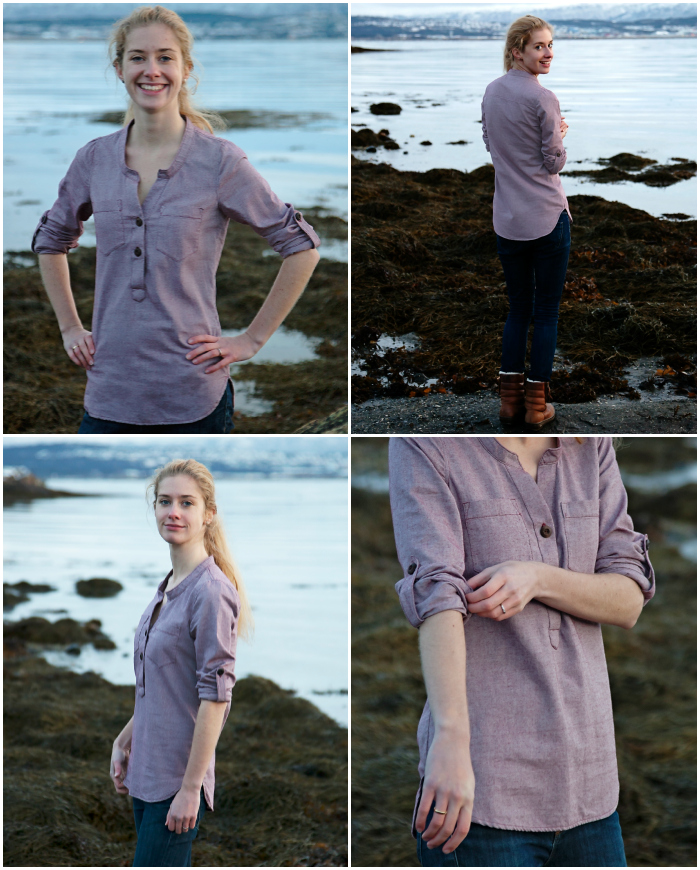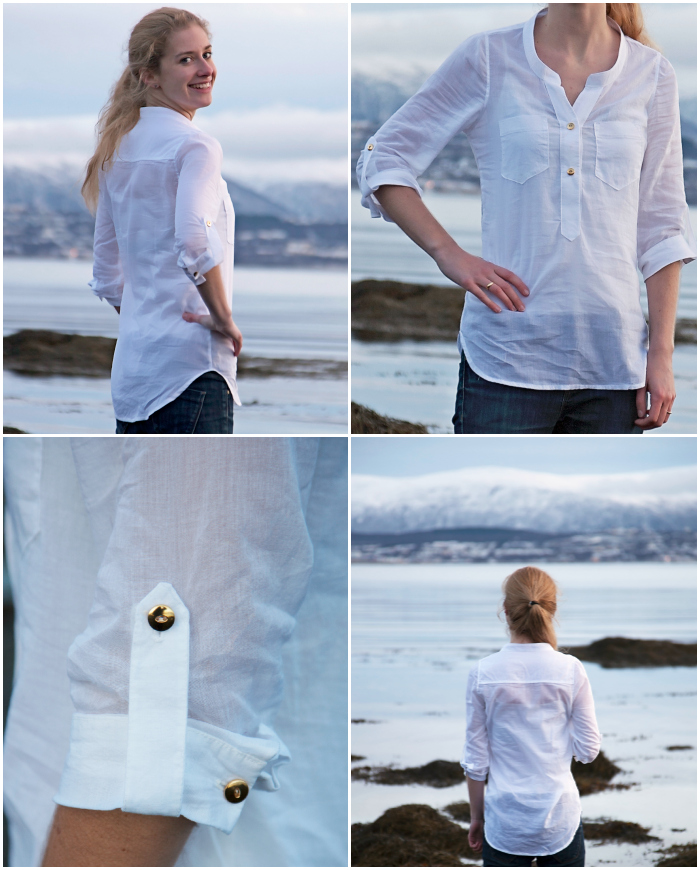 Fleurine make two gorgeous tops AND froze her little butt off in the arctic circle to take these lovely pics!  I love the idea of a sheer weight Cheyenne!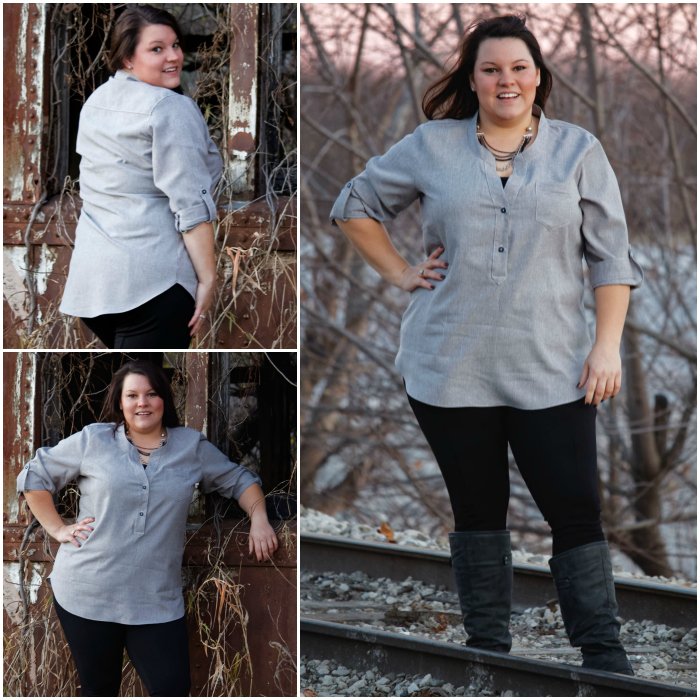 Crystal made this beautiful and simple gray Cheyenne and had a fun little photoshoot too….until she stepped on a nail!  My testers will really do anything for the perfect shot!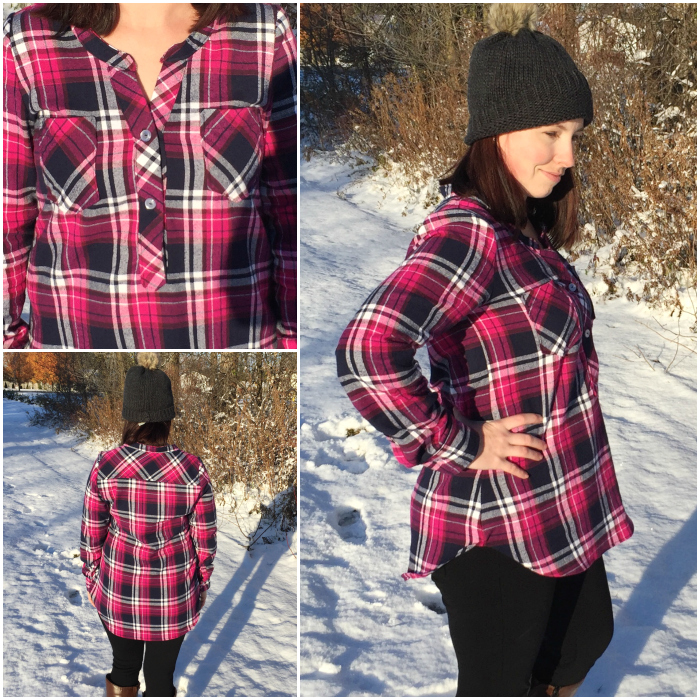 Here's another Crystal in another beautiful Cheyenne, this time with a fun bright plaid and bias accenting!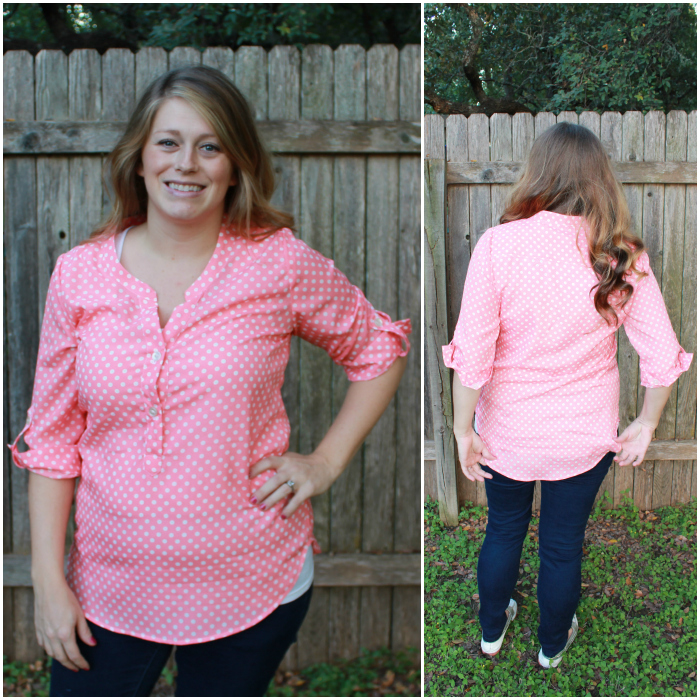 Brittany somehow made this cute pink Cheyenne after just having a baby!  Both views are great for postpartum and nursing wear!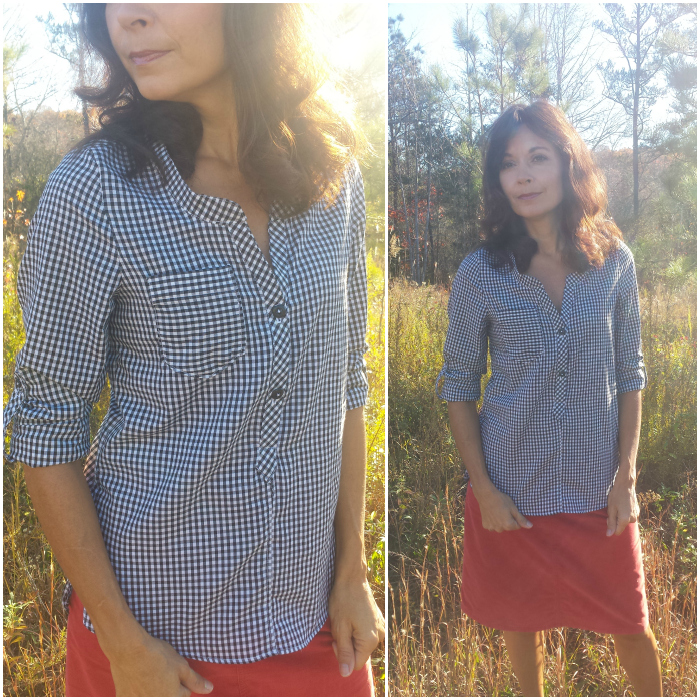 Becky made a cute gingham top and took these lovely sunny photos!  I love everything about these pictures!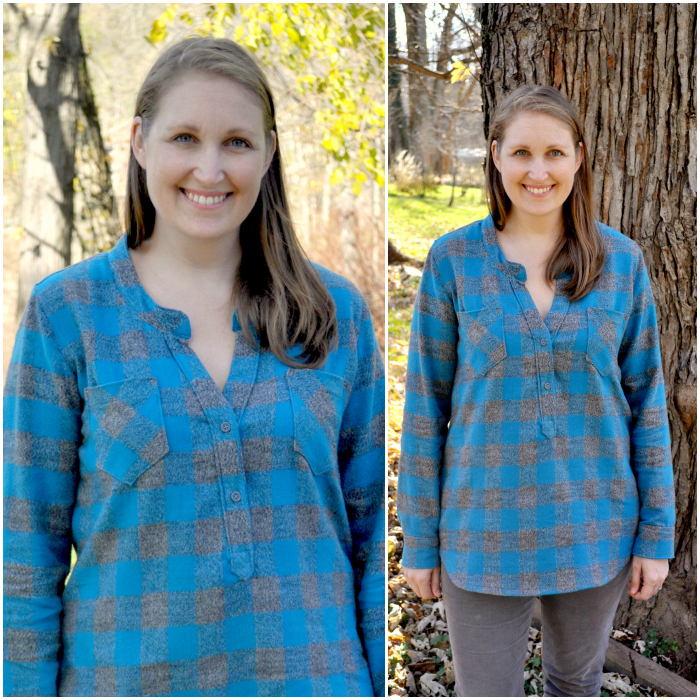 Andrea not only made a perfect plaid flannel, she was my proofreader extraordinaire!  All those typos you don't see in the pattern are thanks to her!