I have a ton of gorgeous View A Cheyenne tops to show you from my lovely testers today.  They worked so hard to help me perfect this pattern and their feedback was invaluable.  So grab your hot morning beverage of choice and sit back and enjoy this parade of awesomeness!  (and then go check out all the View B testers!)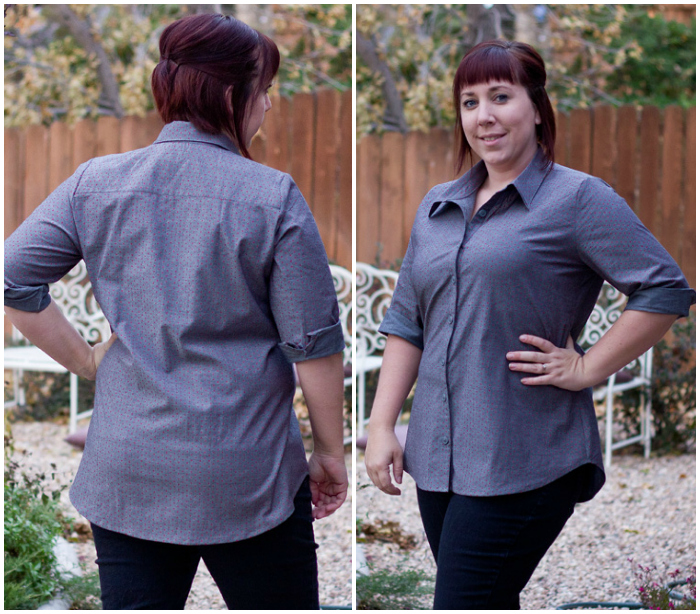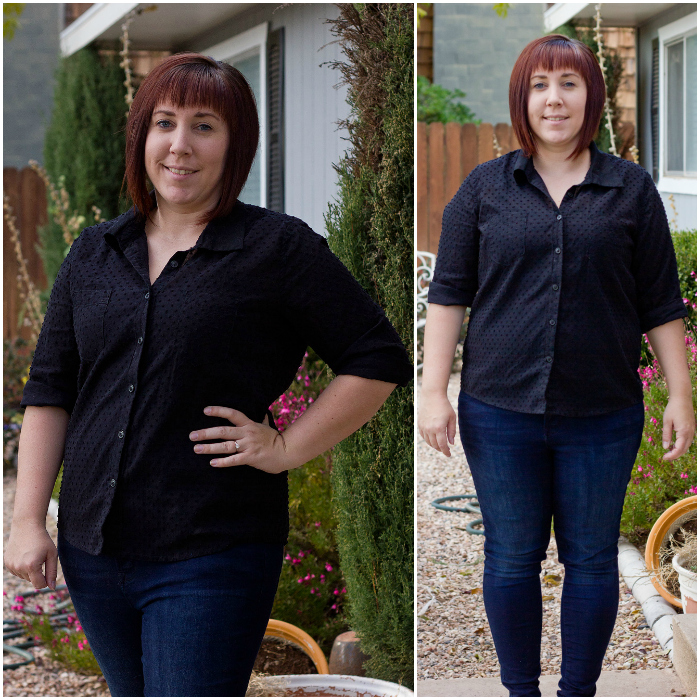 Brittney made 2!  A lovely chambray version and this cool swiss dot top!  You can see the difference between the shirt and tunic lengths really well here.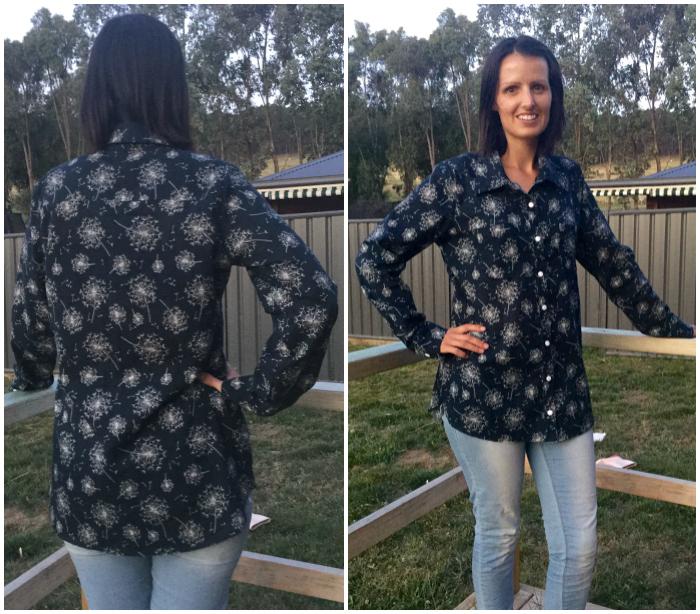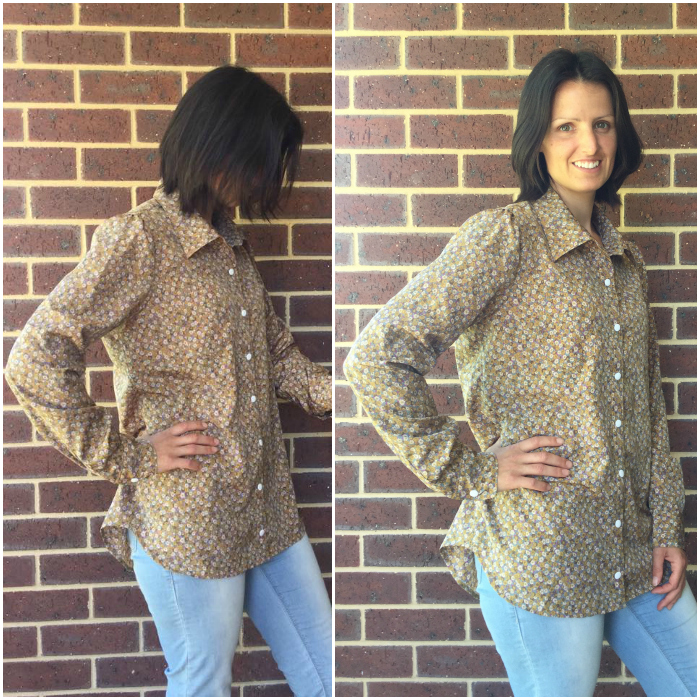 Janice also made 2!  First she tested the pattern with the cute mini floral fabric and then made a final version with that beautiful navy.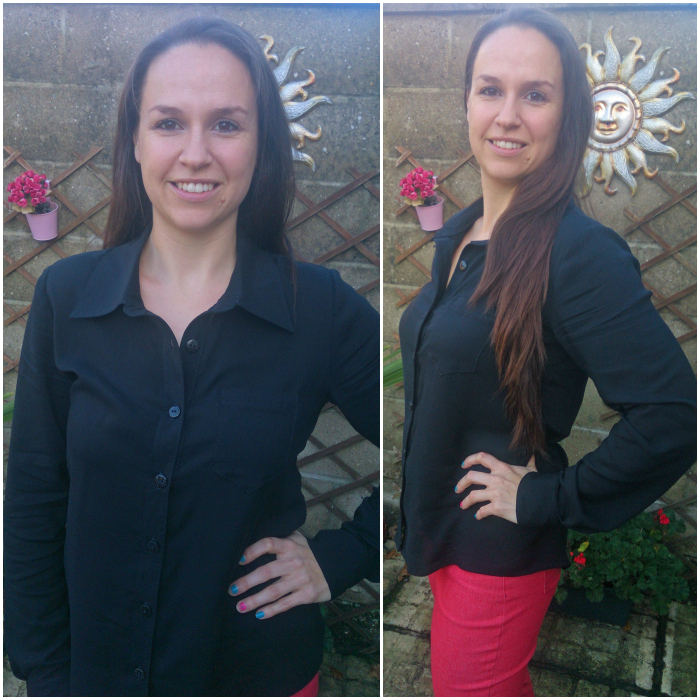 Stacey made a black wardrobe staple – perfect for the office or going out!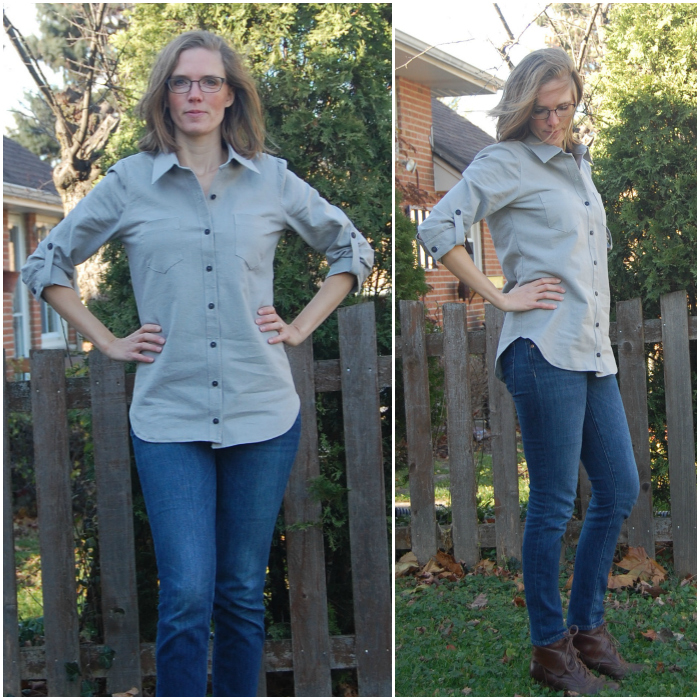 Sarah's features button tabs and fun contrast buttons.  There are so many ways to change up the look of the Cheyenne!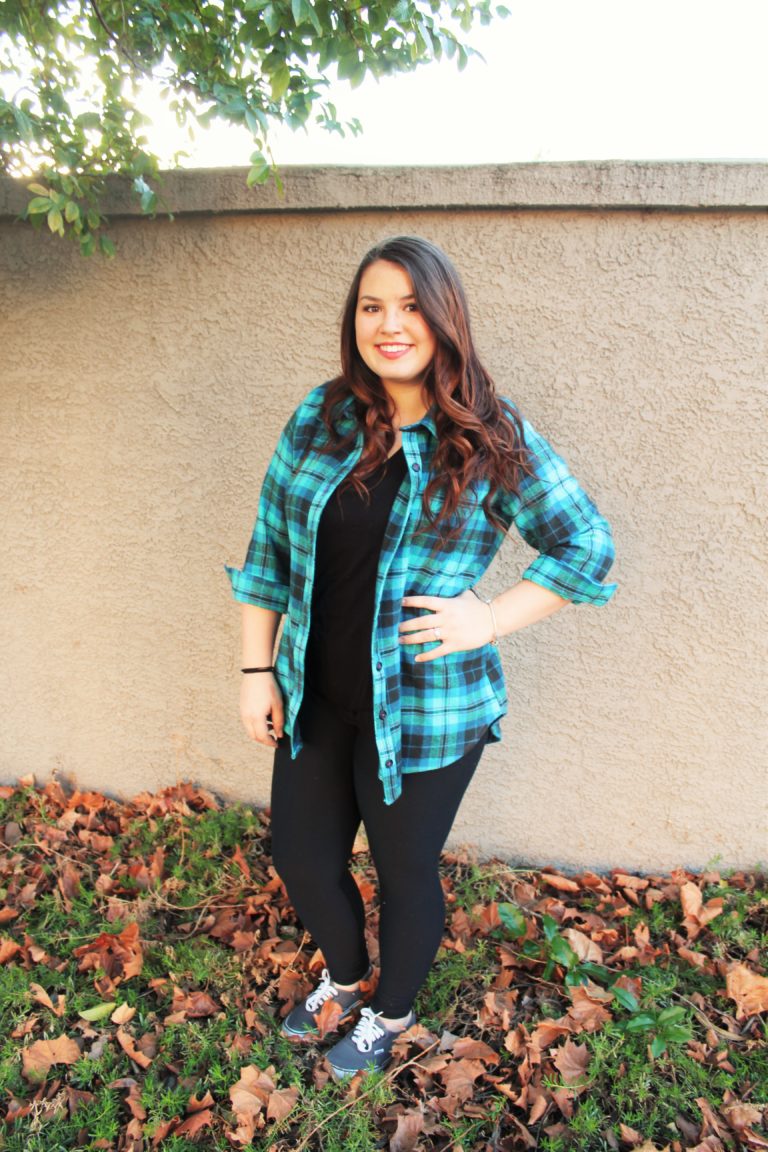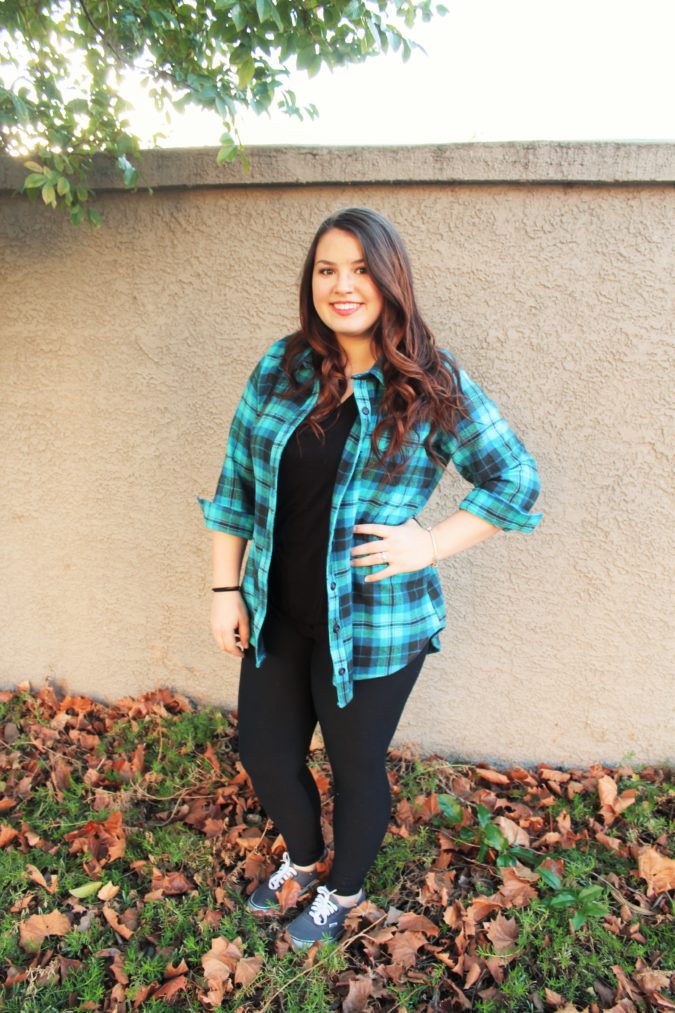 Michelle went with one of my favorite looks – a plaid flannel worn open at the front.  Let's hear it for the rebirth of grunge – this time with a cleaned up 2015 look 🙂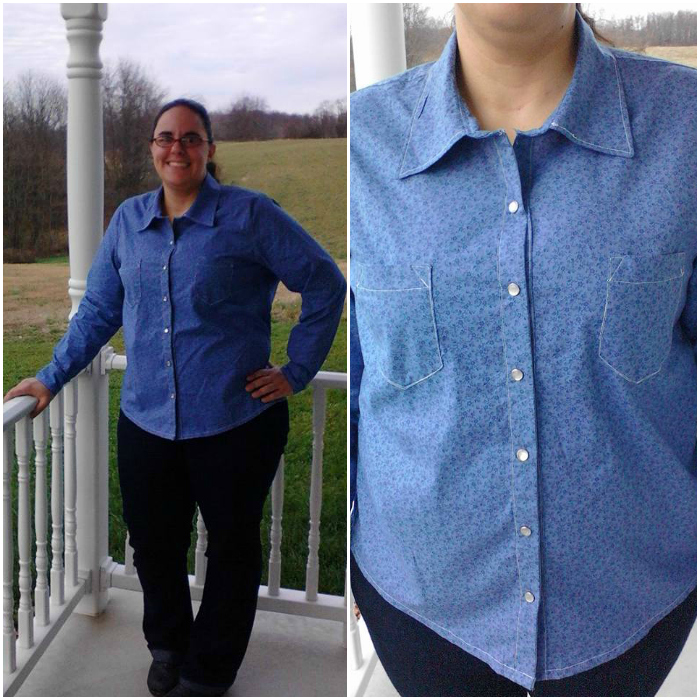 Melia chose a subtle floral and snaps!!  Did I mention you can use snaps?!  Because you can!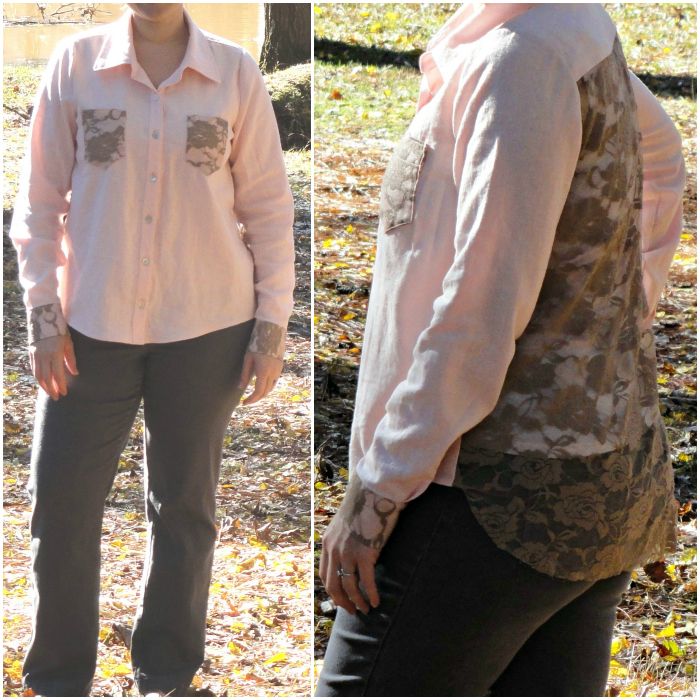 I love how Megan used lace for accents and the back of the shirt!  How fun and creative is that?!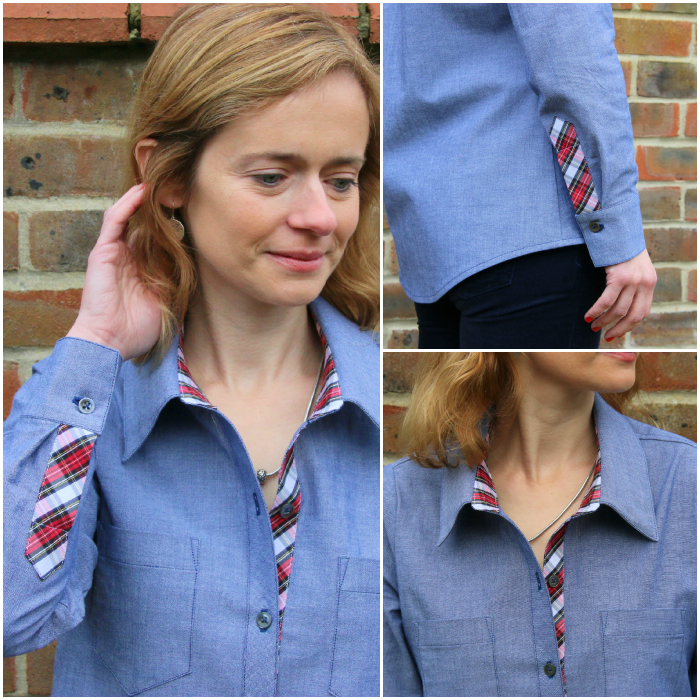 Maria always nails it with her attention to detail.  Love those pops of plaid and perfect stitching!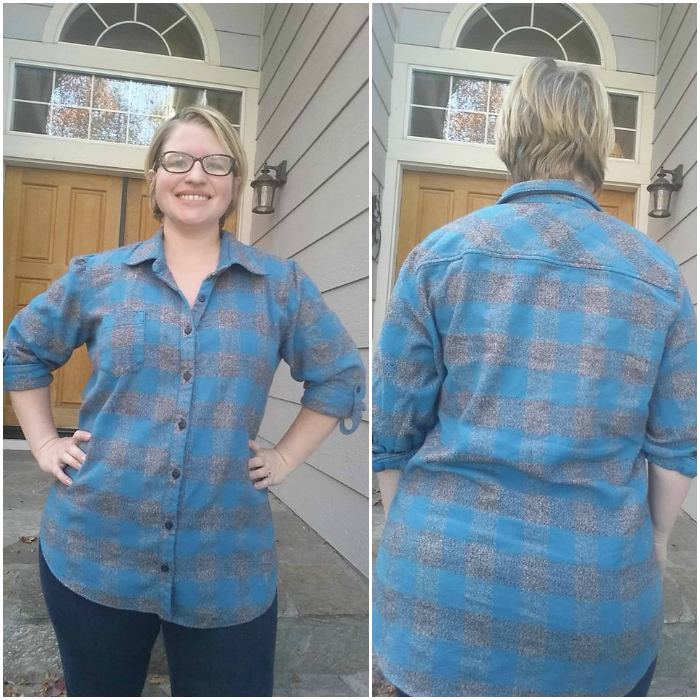 Kalley said her shirt has been in constant rotation and I don't blame her – I certainly wouldn't take off a soft cozy plaid flannel like this for days!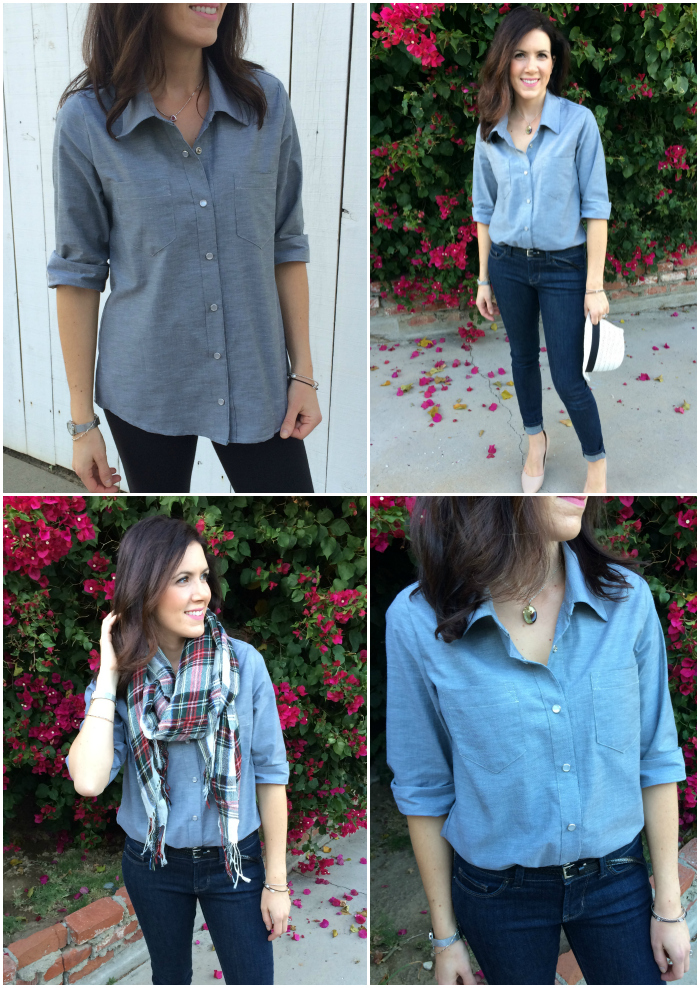 How on point is Jill with her soft shirting cotton Cheyenne and her cute plaid scarf and fedora?!  Love all her styling!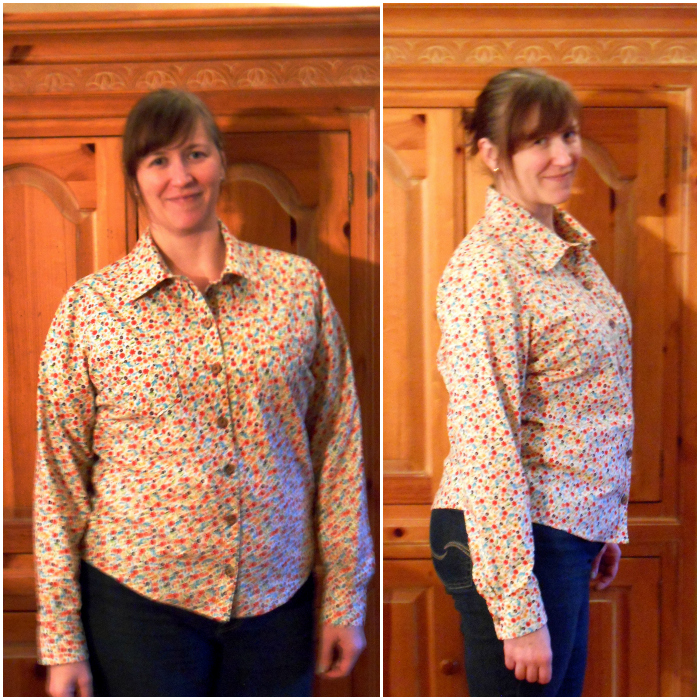 Jennifer accented her cute floral shirt with wooden buttons.  Such a fun combo!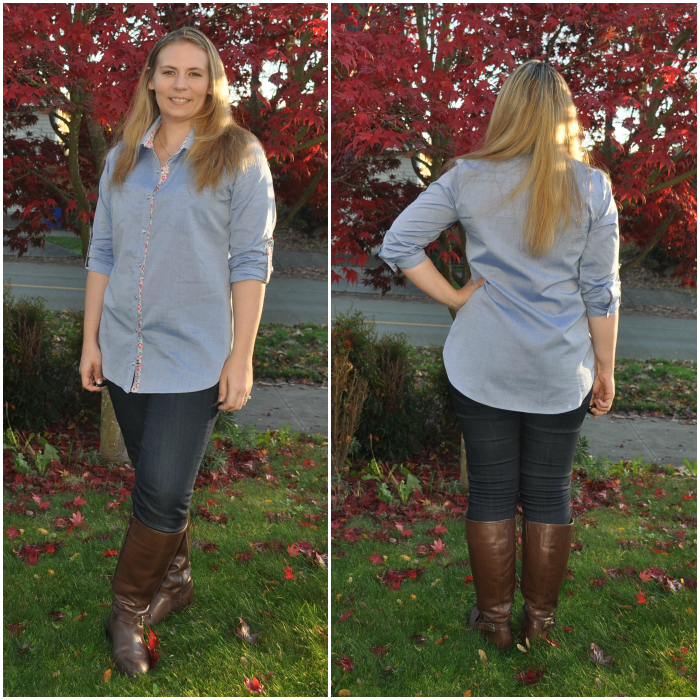 Jacque also chose to add pops of unexpected print with her floral facings.  I love this idea for adding some fun to a simple top!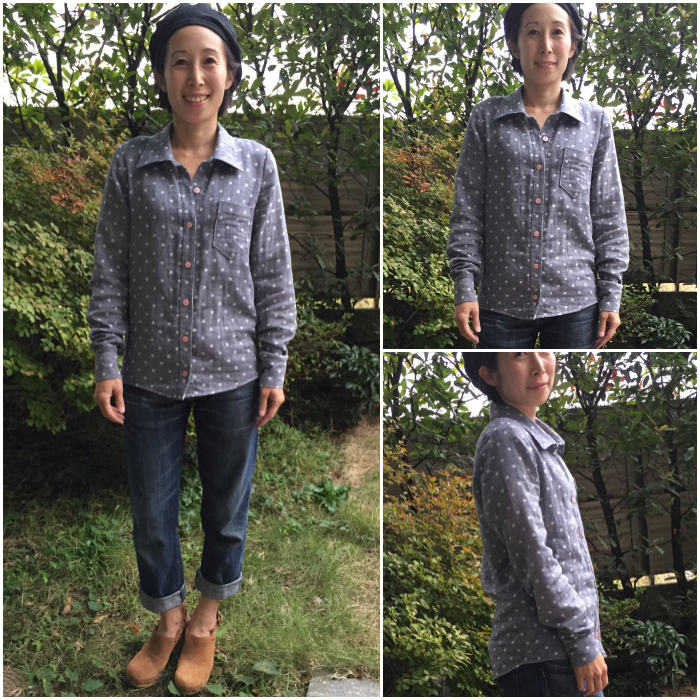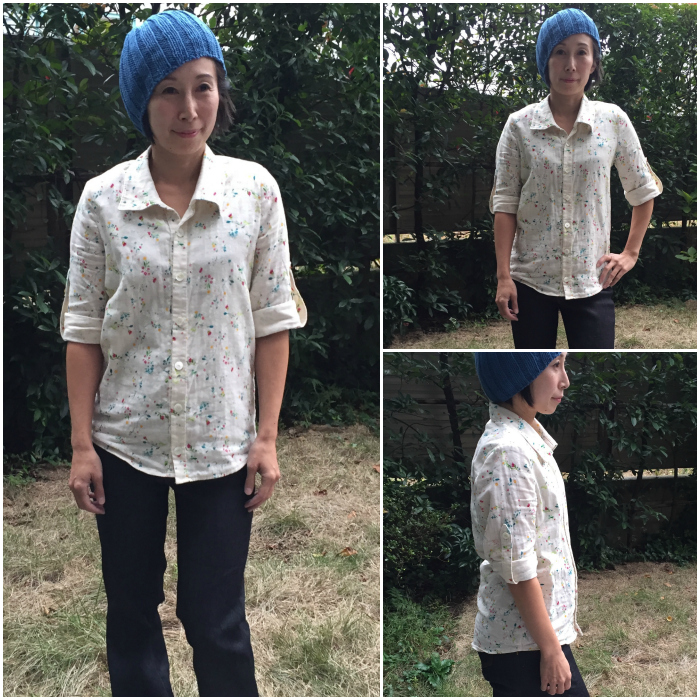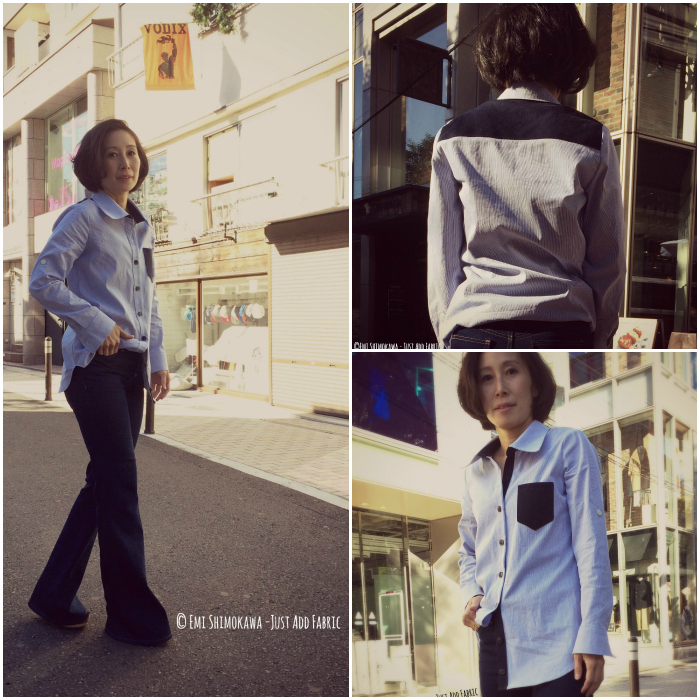 Emi made THREE tops (in a total of like 15 minutes – I'm dead serious).  Love her soft double gauze polka dots and floral, and that crisp blue and white stripe paired with the soon-to-be-released Birkin Flares is ON POINT!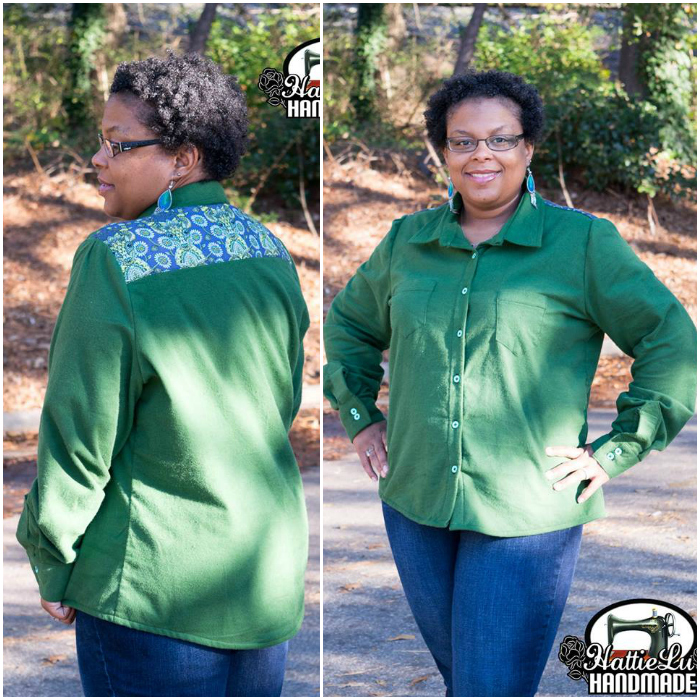 I'm so glad someone did a contrast back yoke!  Denita shows you how to add a pop of color and print in an unexpected place.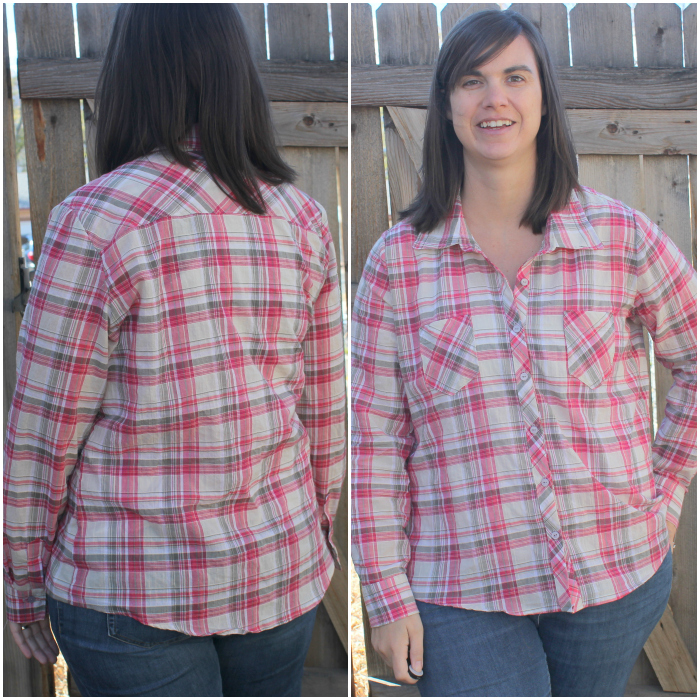 Cathy made a perfect plaid top and chose to put the pockets, placket, and back yoke on the bias for some eye catching detail.  (In case you didn't know, this is also the very best way to avoid matching patterns and stripes on those pieces!  It saves you a ton of work and looks extra cute too!)  Also Cathy JUST had a baby.  Like literally.  She's a superstar to test a pattern so soon!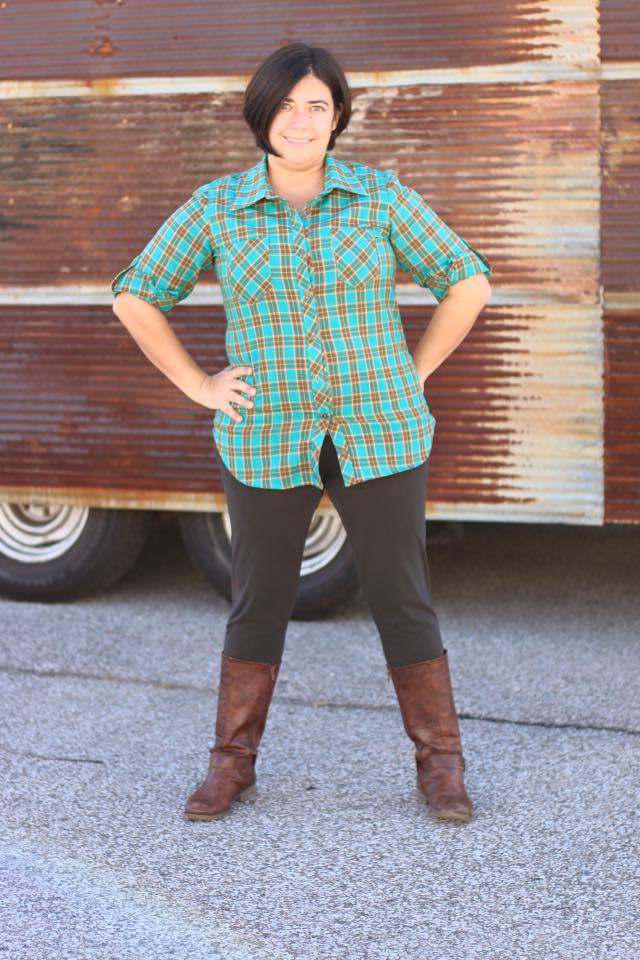 Carrie is striking a sassy little pose in a perfect everyday-wear plaid with 3/4 sleeves!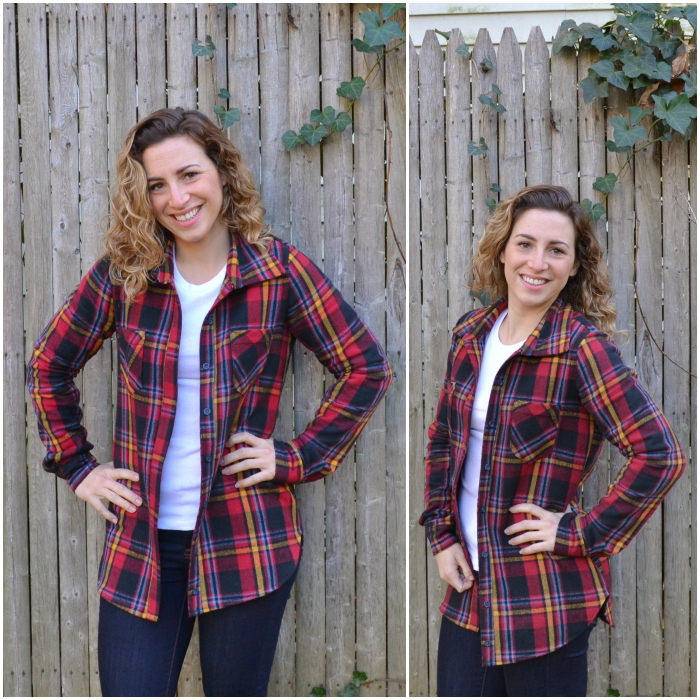 Smells like teen spirit!  It's another taste of that awesome dressed-up 90s grunge (and I'm pretty sure there's no way Brittany is older than 17.  Do you even know that song reference Brittany? 😉 )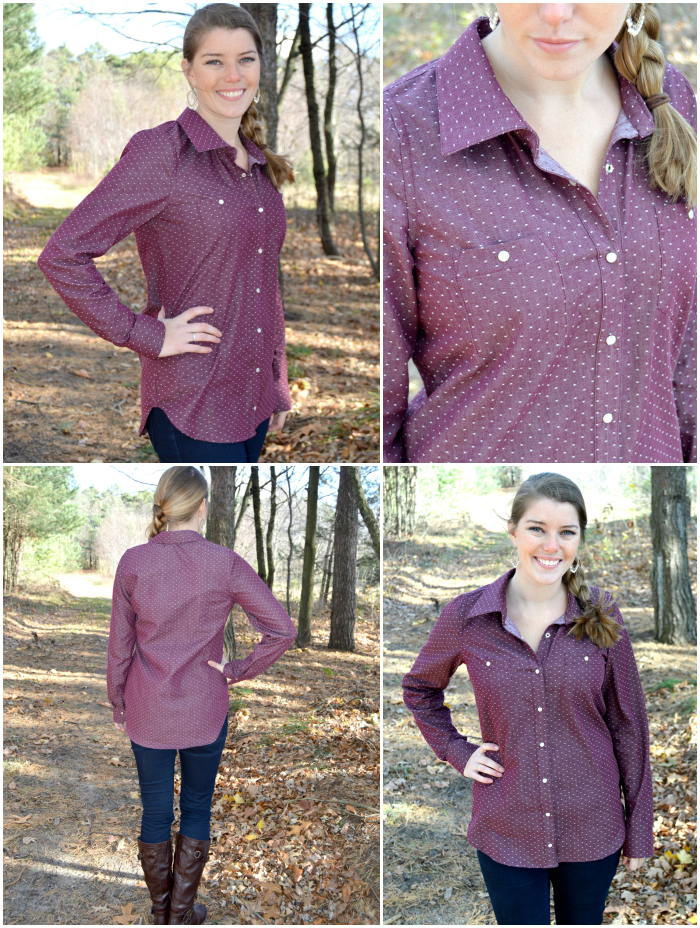 Ashleigh's simple button down is simply perfect.  She proves that all you need is some pretty fabric and beautiful stitching to make a special every day top!