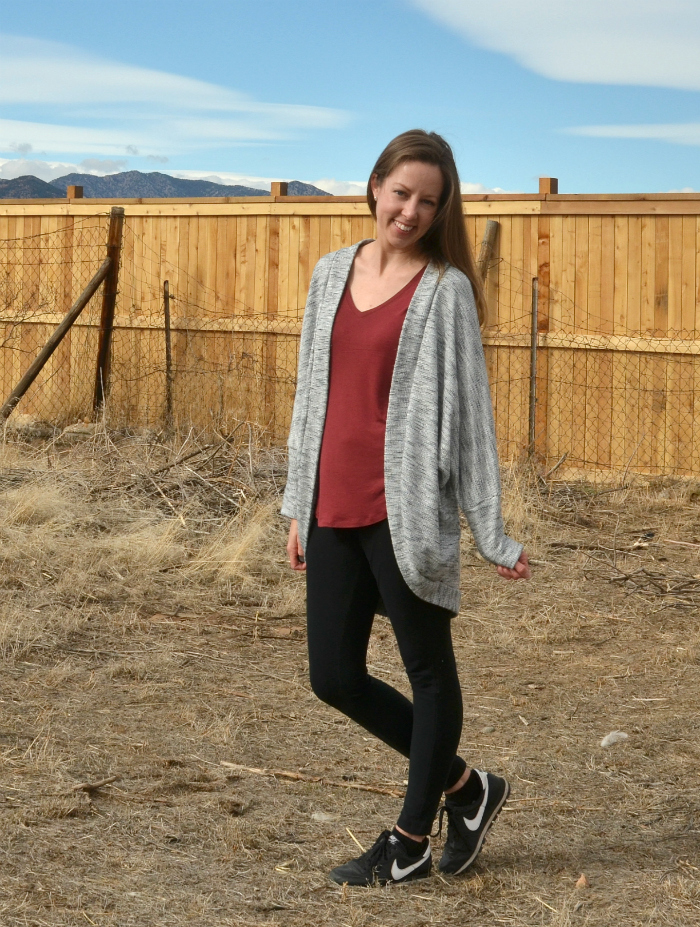 Hi guys, welcome to my crazy Carrie Cardigan post.  Those of you who follow my Instagram stories know that this photoshoot was days in the making.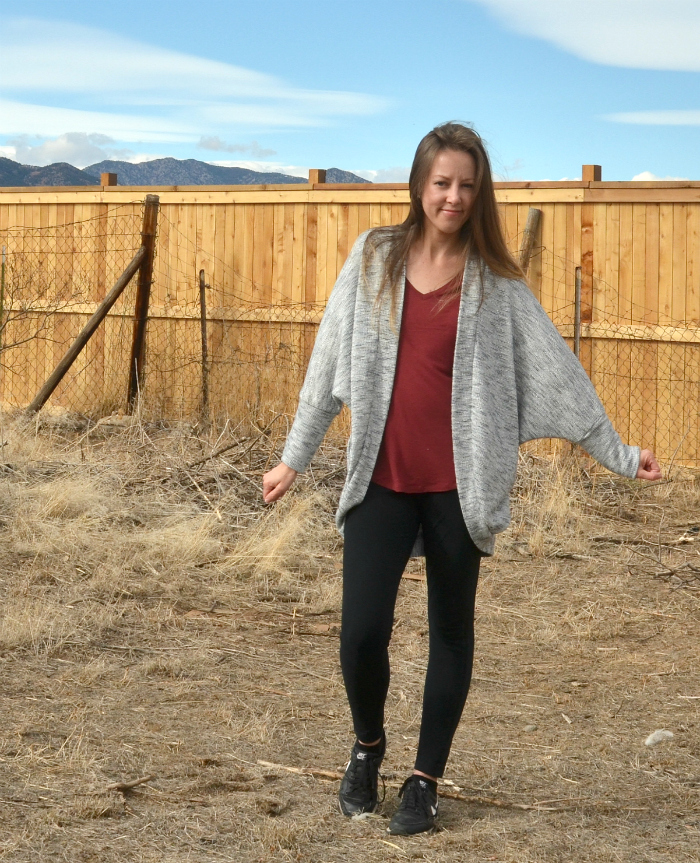 Important details first.  This is of course the Carrie Cardigan from Delia Creates.  I've been wanting to make it since she released it in December and just kept getting side tracked.  But every day I had this outfit planned in my head.  Obviously not some fancy outfit that took as much thought as I'm insinuating – just a great school-drop-off-Target-run-Starbucks-drive-through outfit.  Leggings, sneakers, and a really awesome drapey long cardigan that pulls it all together and makes it look like I tried whilst also covering my VPL (because I don't care.)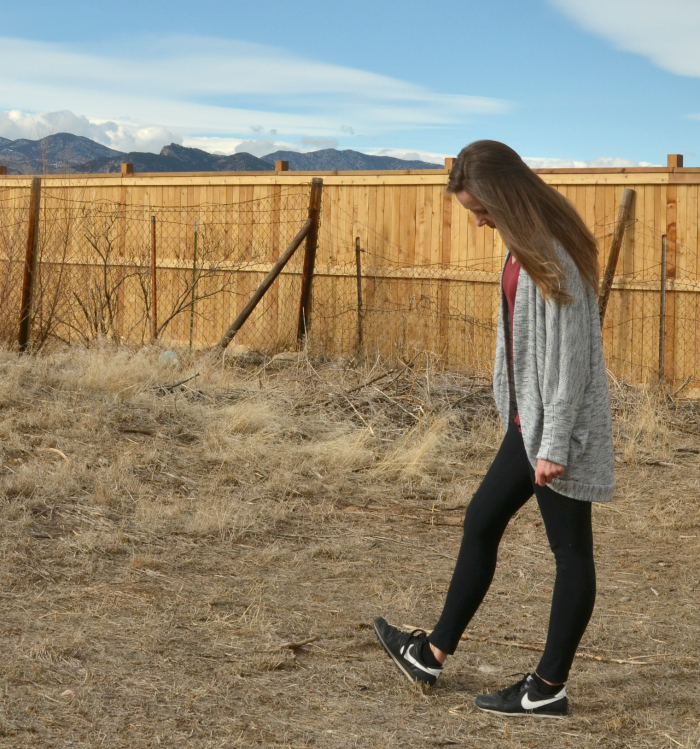 The Carrie checks all those boxes so I fiiiiinally just made it so I could stop planning this outfit every morning only to open my closet and realize it didn't exist.  It came together embarrassingly easy.  There is literally nothing stopping you from making this pattern.  It takes like an hour, tops.  The entire thing can be serged and there's very little pinning.  I love love love that rounded hem and the unique sleeves.  They really elevate this cardigan from a simple basic to a stylish wardrobe piece.  I made the long sleeves and long hem version, but there's also short sleeves and a shorter hem version, for 4 different combination possibilities!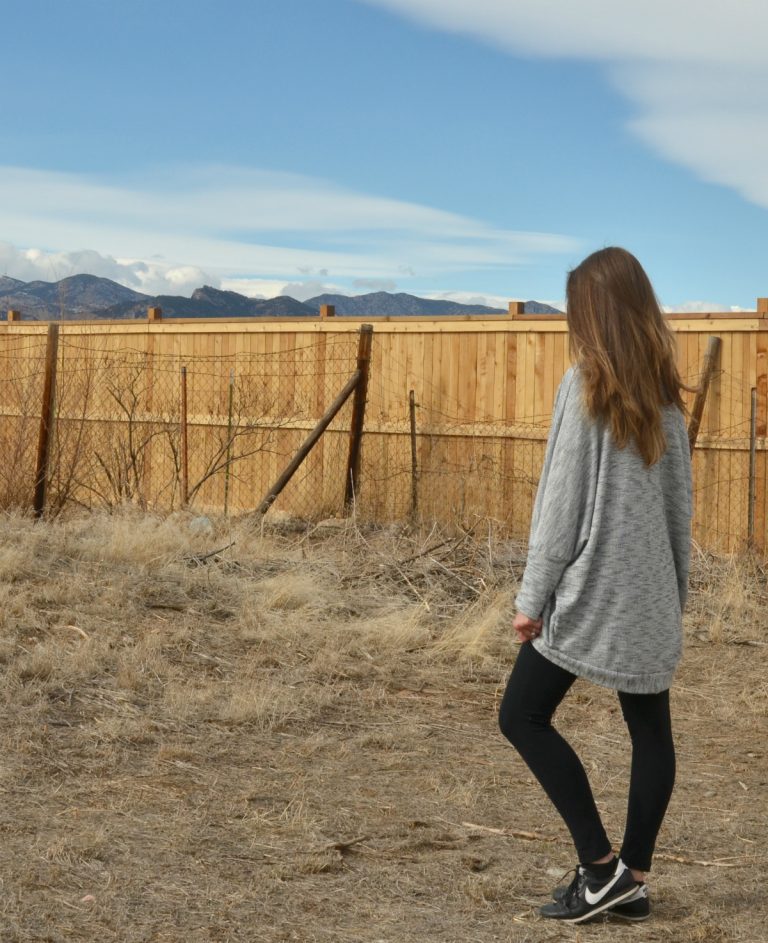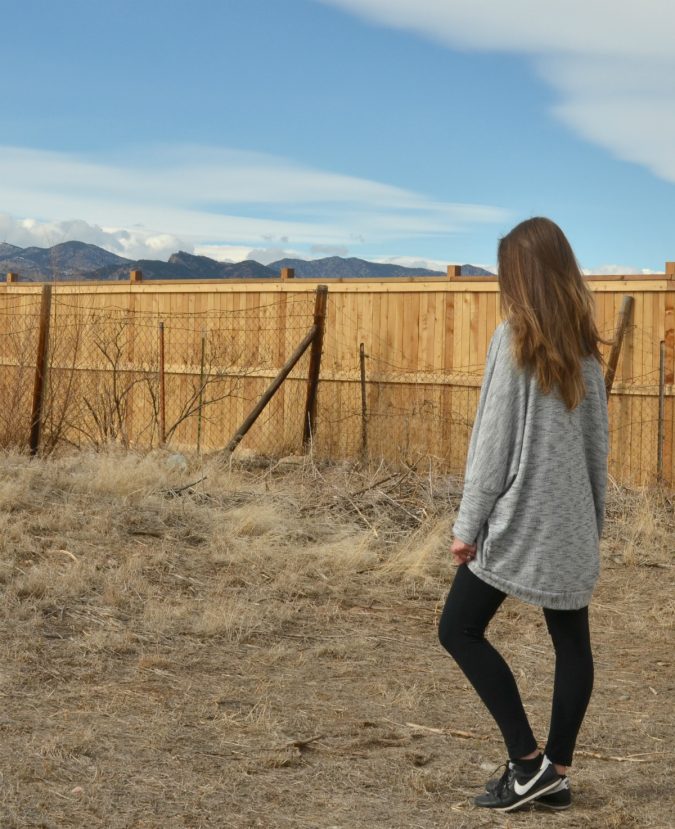 So what's up with the lame-o pics?  Well, first it was too sunny.  Yes, I know, shocker.  In Denver, the sunniest capital city in the US with over 300 days of sunshine a year, I couldn't get an adequately overcast day for photos.  And of course I can't do it when the light is perfect in the afternoon because that's kid pick-up and homework and dinner and sports practice time.  And obviously the mornings are out too because I'm lazy.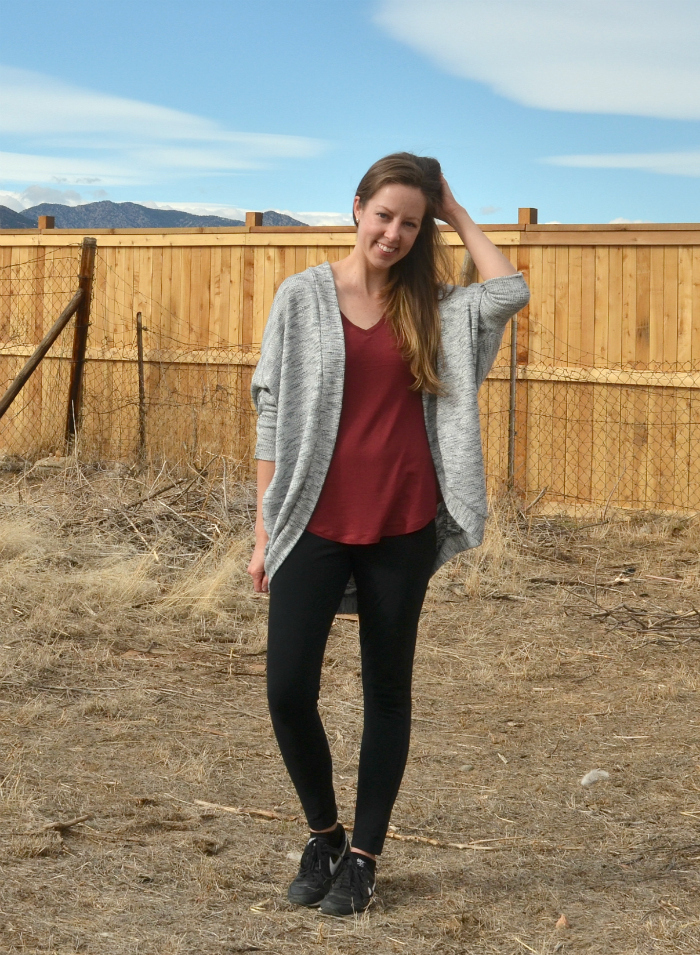 So I ended up wearing this exact outfit 3 days in a row thinking at some point I'd have a chance to run out and take pics.  I sacrifice for my craft you guys.  If I have to wear the same cute and comfy outfit every single day DAMMIT I WILL DO IT.  So yesterday we finally had a couple clouds but I didn't have time to go anywhere pretty, so I just ran to our crap back yard and took these stunning glamorous photos for you guys.  You're welcome.  Also, I'm not holding my hair back because I'm doing a cute blogger pose.  I mean, ok, I kinda am.  But also because there were 30 mph winds and every other picture looks like Cousin It.  That also explains my puffy shirt in every pic because I am not now nor will I ever again be pregnant.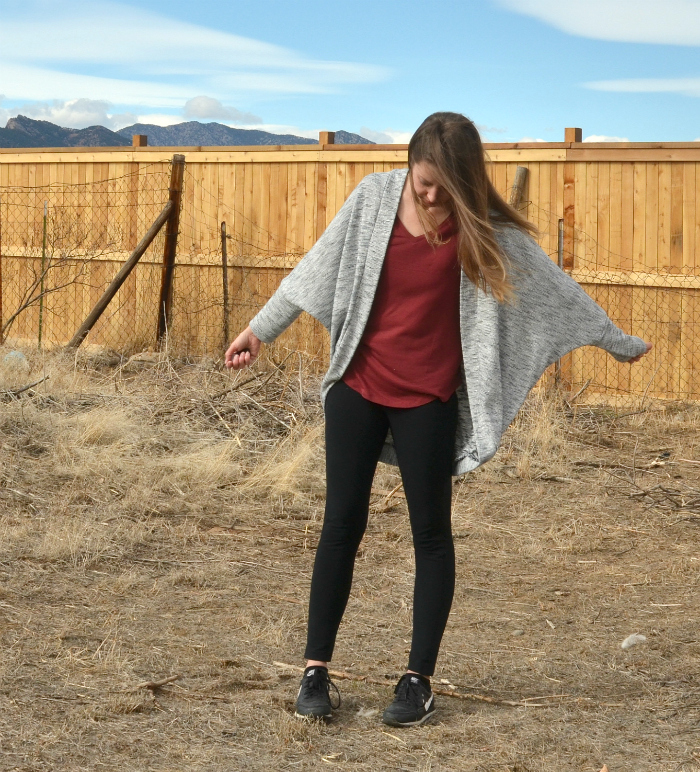 See?
So, what are you waiting for?  Go grab your copy and make yourself a Carrie Cardigan and you can thank me later.
– sweater knit from Joanns –
– pattern from Delia Creates –