Here they are, your hard-working talented Camden Raglan testers!  These ladies tested around three versions before the fit was fully perfected.  I love how their efforts made this pattern so great for everyone!  Let's give them a big thank you!
First up, I must mention Brittney.  She not only made these awesome Camdens with the finished pattern, but she also pre-tested the pattern before anyone else saw it and made approximately 17 other versions!  She was relentless in helping me get it juuuuuuust right and I owe her like the biggest bowl of ice cream or something.  How great is that Taylor Swift inspired one?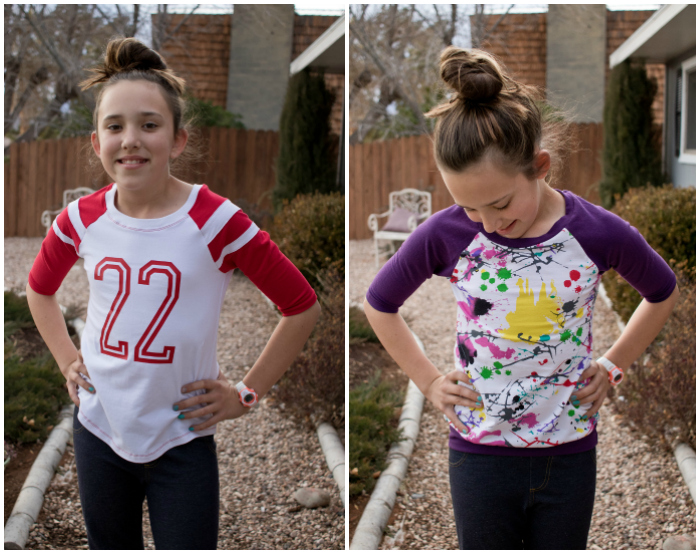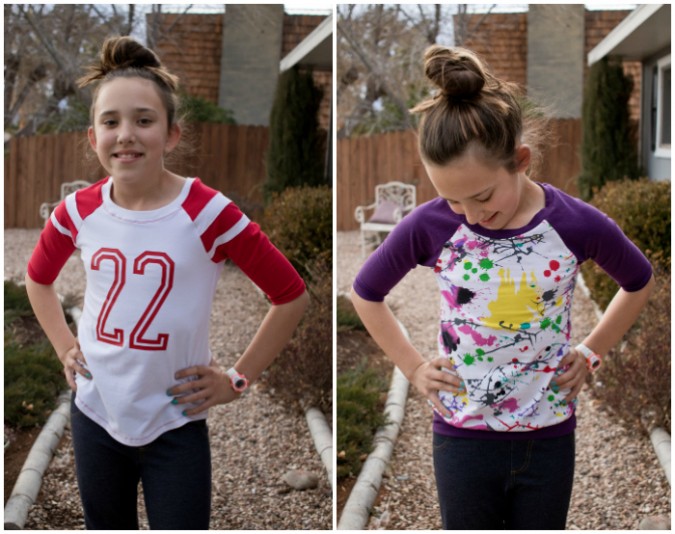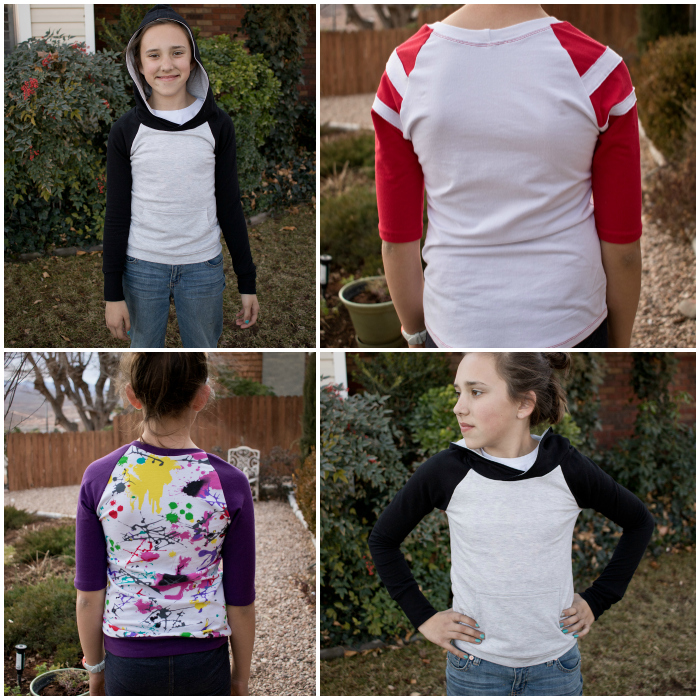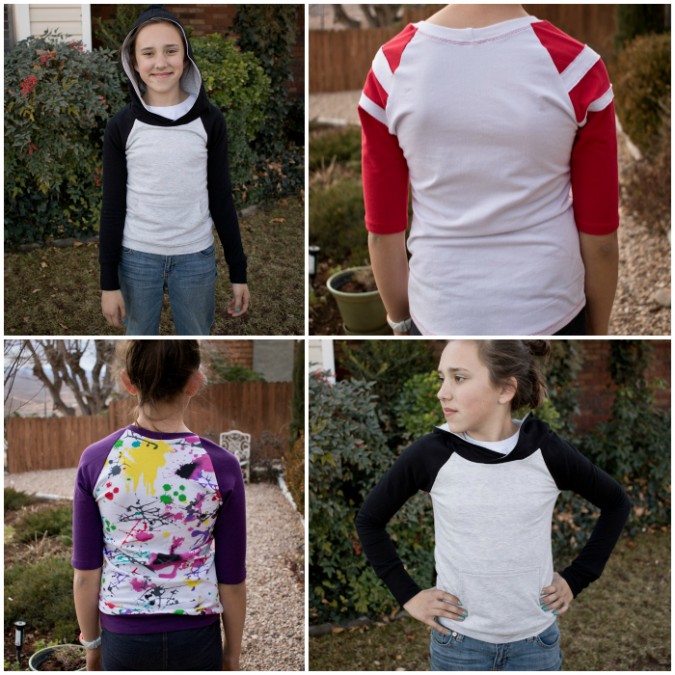 Amanda is showing us how easy it is to decorate your Camden with a fun, glittery iron-on heart!  Does this not look store bought?  But of course 100% better because it's handmade!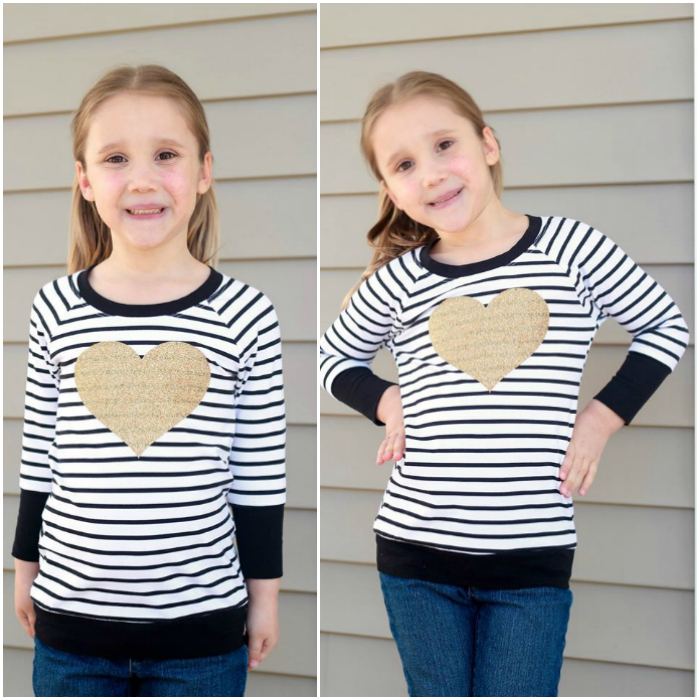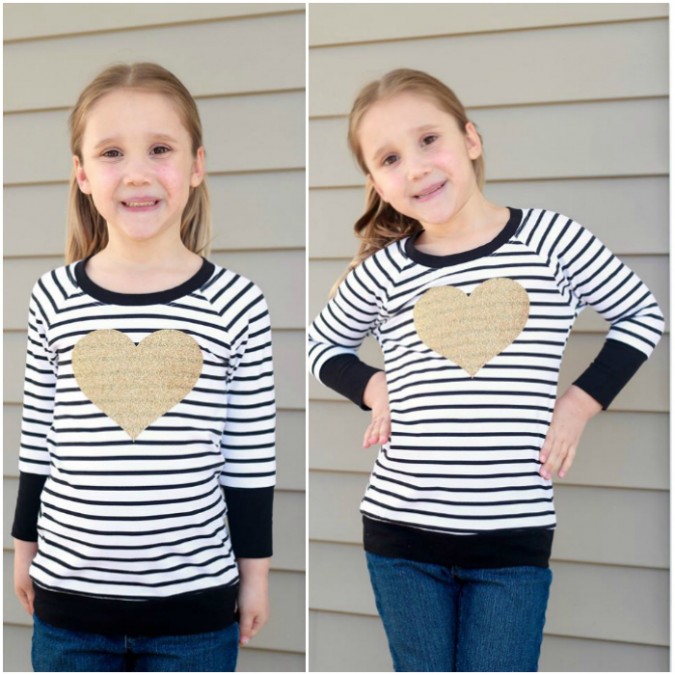 Tone is a long time HJ tester and always sews up the cutest clothes for her gorgeous twin girls.  I love the neon fabric she used!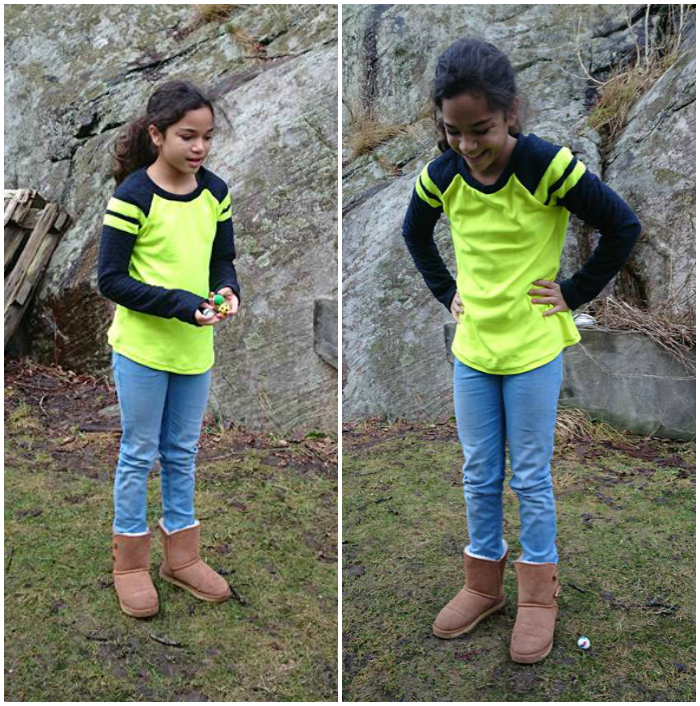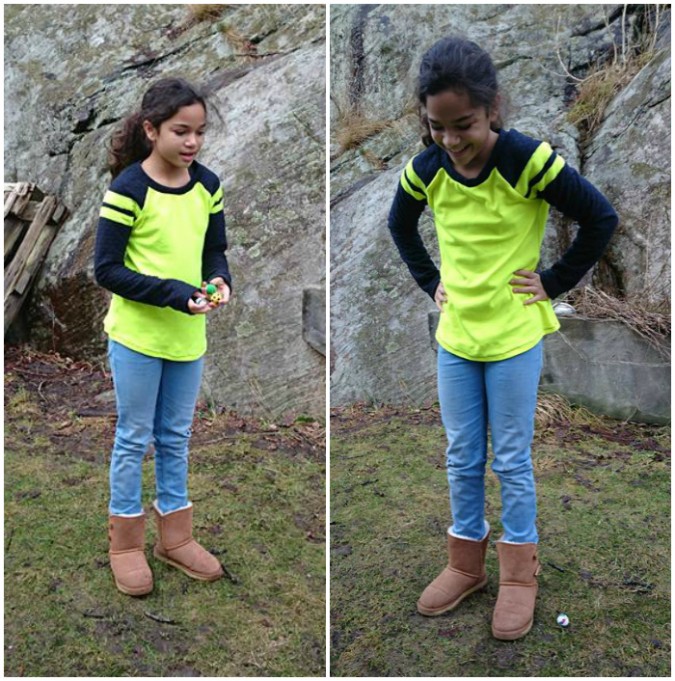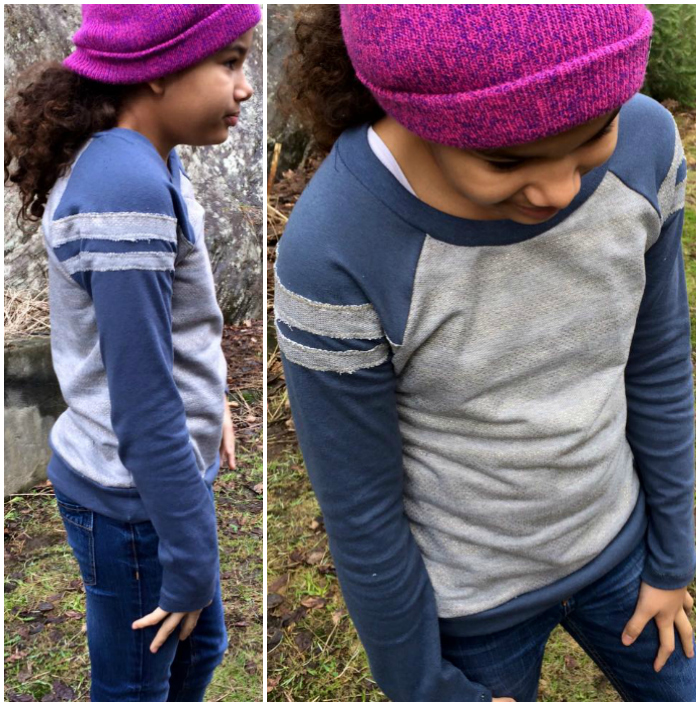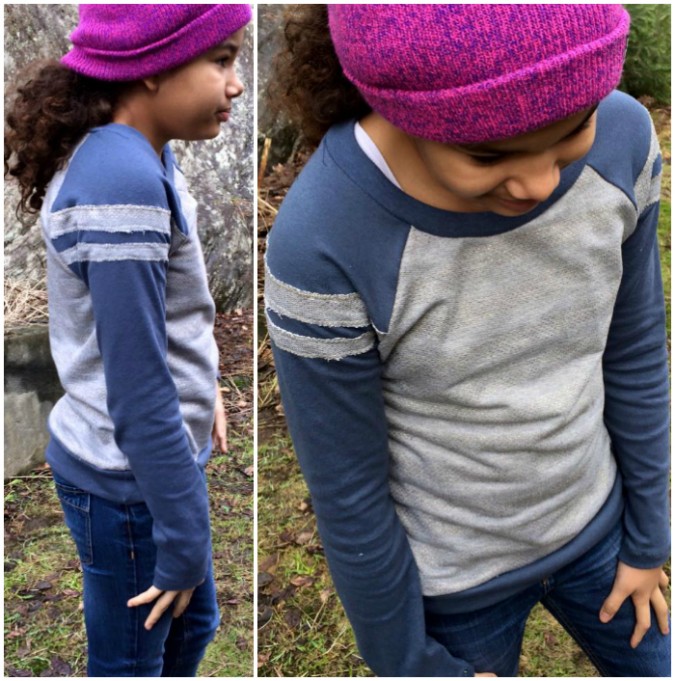 Love Laura's fabric pairings for her cozy long sleeved Camdens.  That fairisle print is fleece-backed sweater knit!  Could you not live in that??!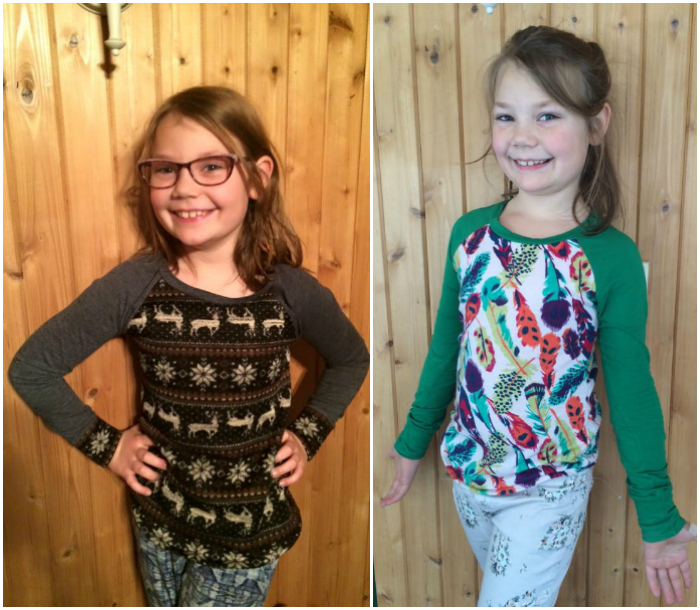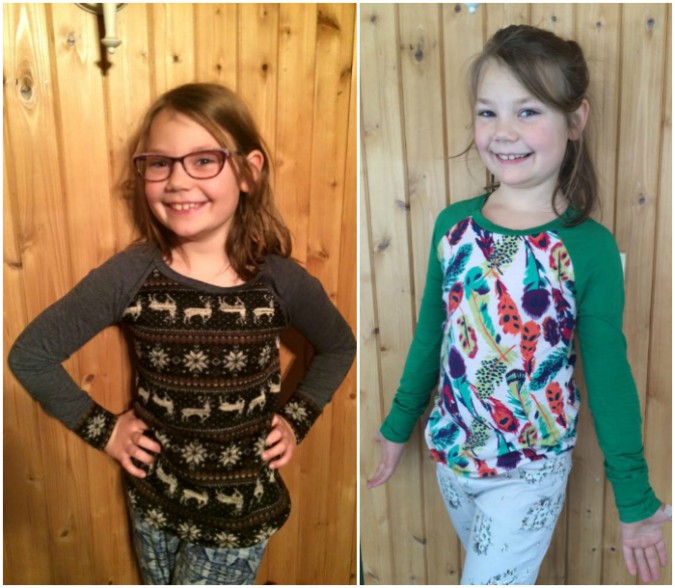 Tomeka somehow scored the raddest graphic fox fabric.  I die.  And check out that pocket – it works on a regular t-shirt too, not just the hoodie!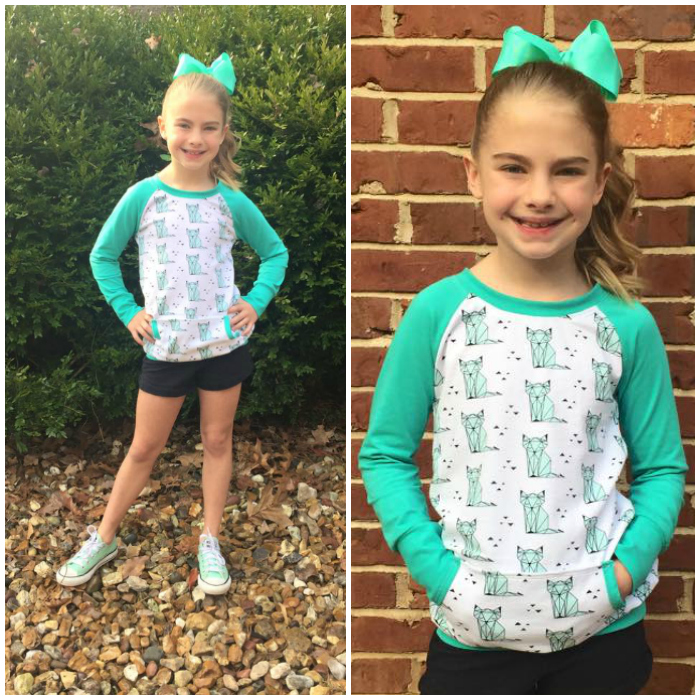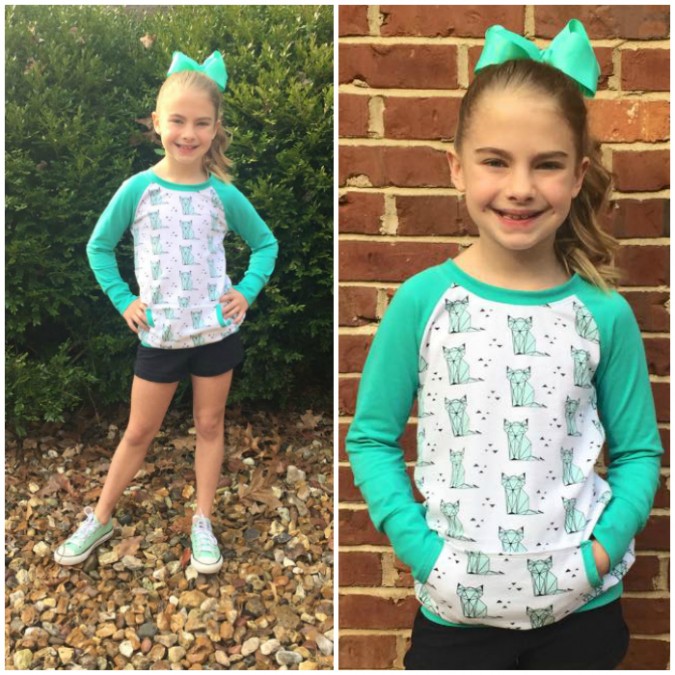 Tasha is basically the best mom ever sewing up this awesome graphic hoodie for her girl.  You can copy her with your daughter's favorite character on her shirt and fun accented sleeves!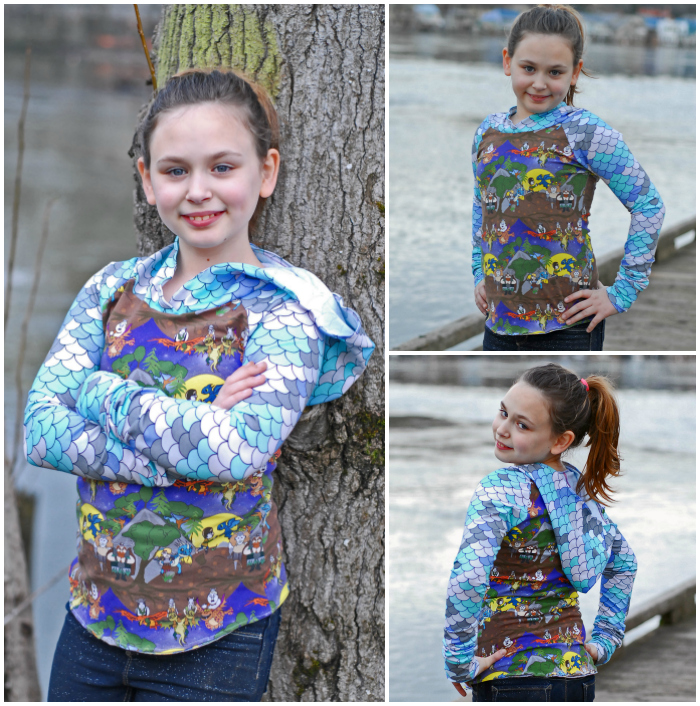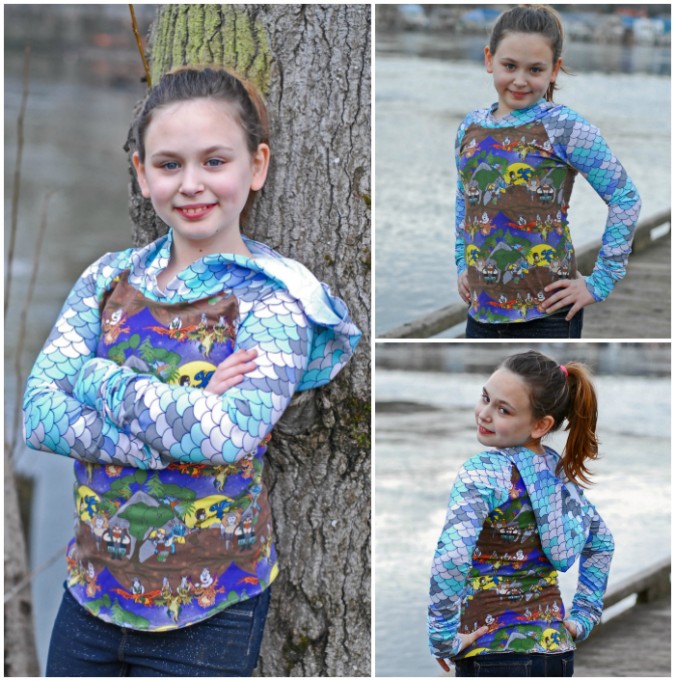 Tami always sews up gorgeous clothing for her sweet girls, and I can't get over how fun her Camdens are!  Check out those metallic hearts!  And her sequin pocket is from the notions section in the fabric store!  How cool is that?  You can also really see how nice and deep the wristbands are in this pic.  Nothing like a chunky cozy wristband.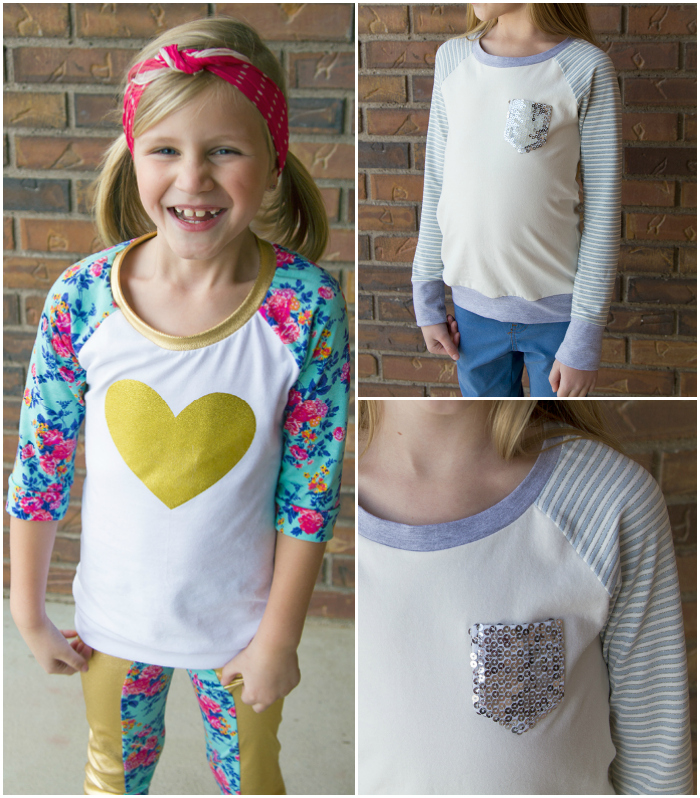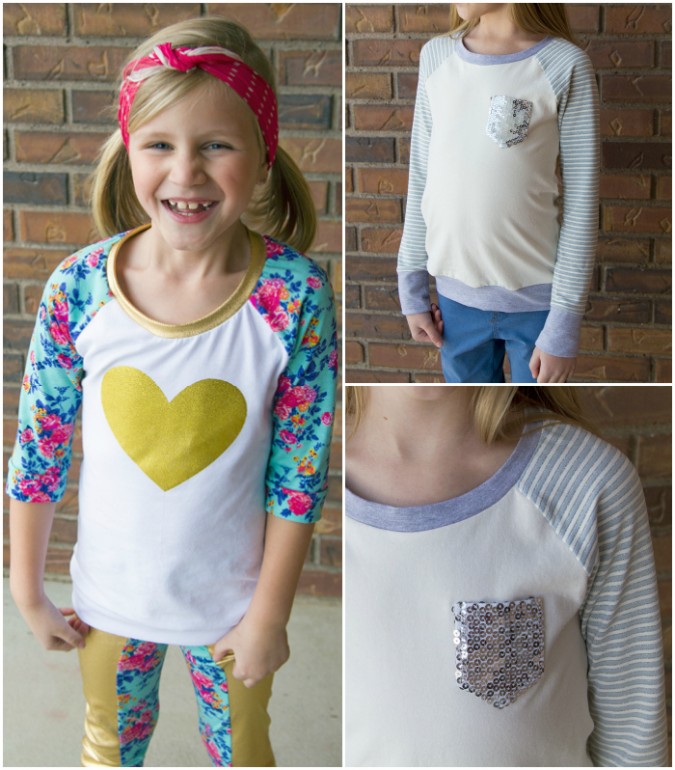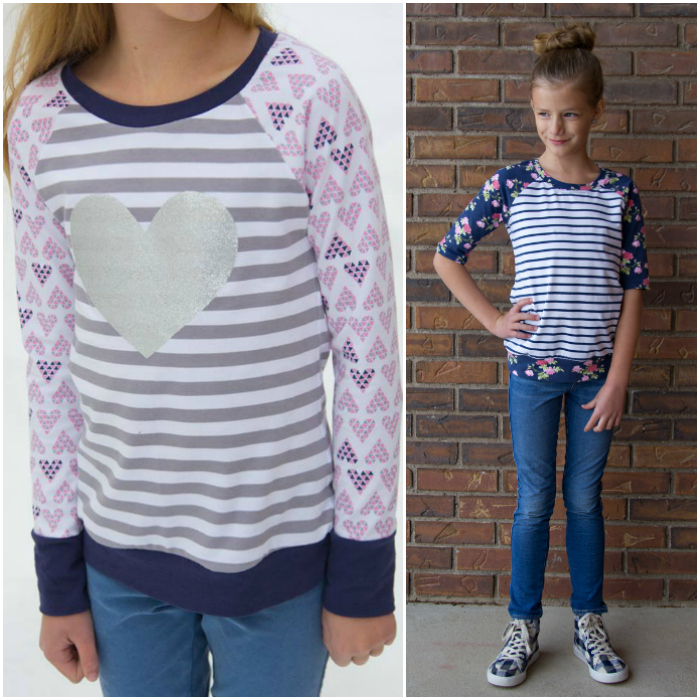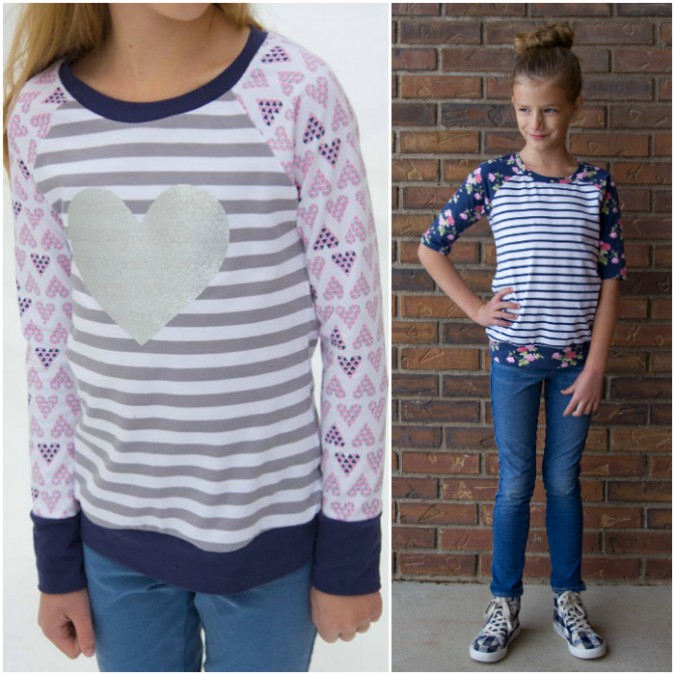 I couldn't believe it when Stephanie said she made that appliqué!  I would've sworn this came straight from a high end children's boutique.  Love these vibrant colors together!  And I would totally wear that floral one.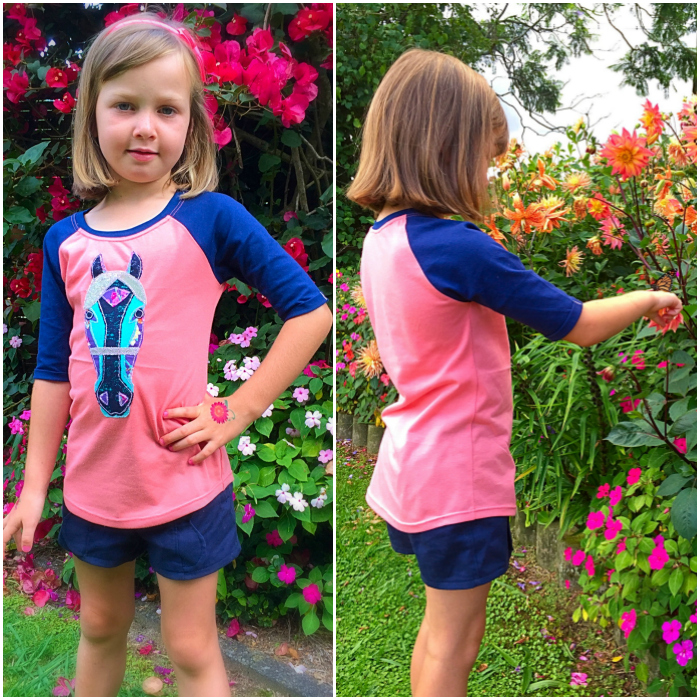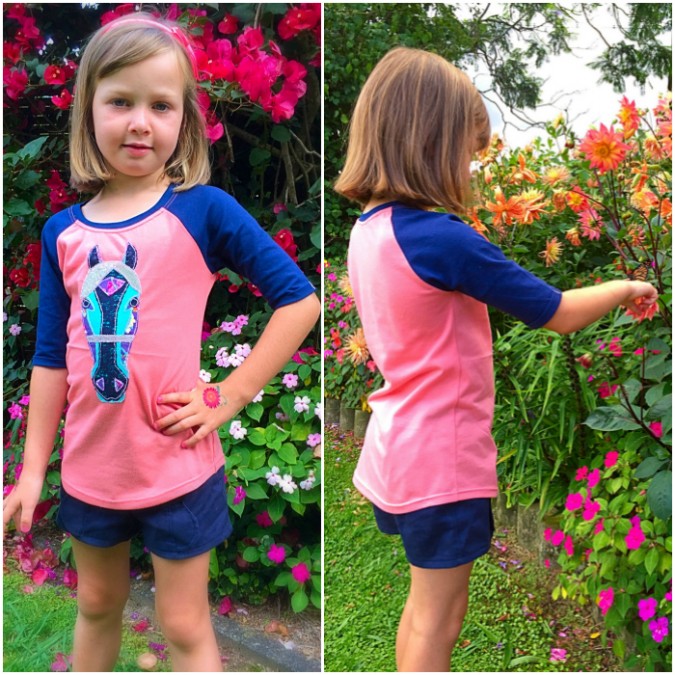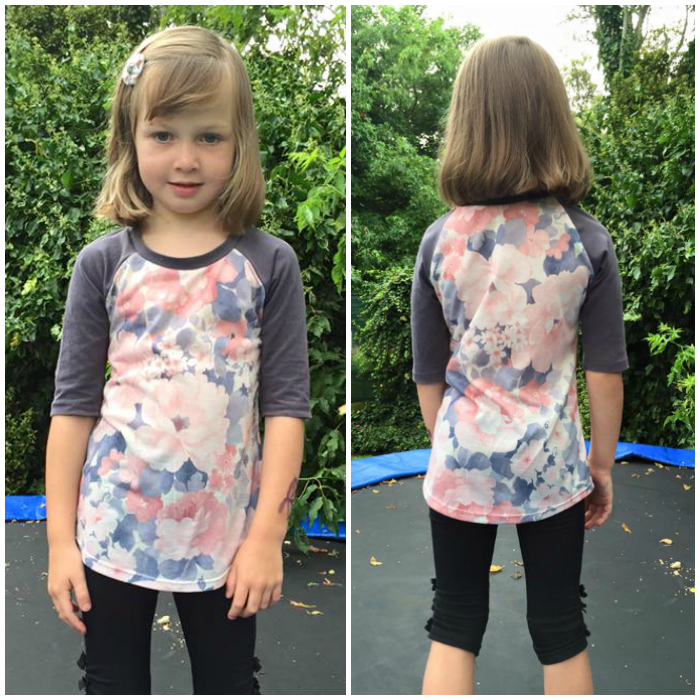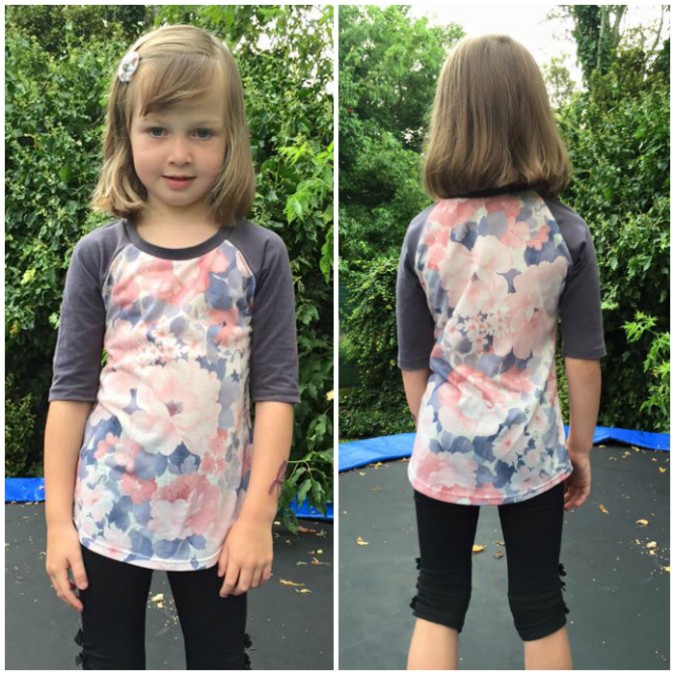 Speaking of totally wearing the Camden, Rebecca totally is.  She's a petite lady so she made the size 16 for herself!  This is a great option for you ladies who find yourself below the size chart of the Lane Raglan!  Check out her fun lace stripes too – how genius is that?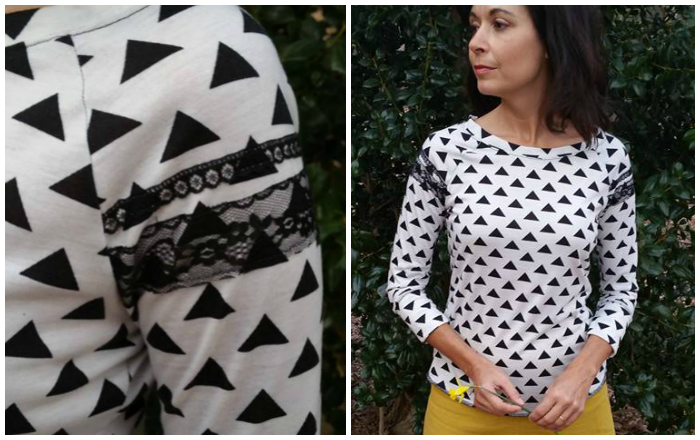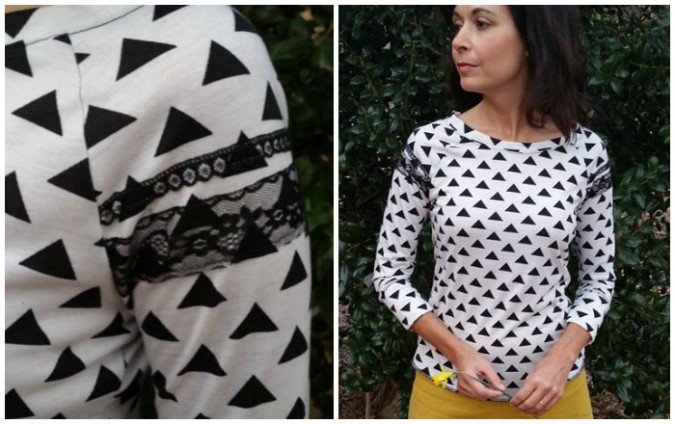 Pam's daughter is perfectly illustrating the fact that handmade does not have to look homemade.  The high school crowd can be hard to impress, but I think she nailed it with this top!  (also, lock up your boots if you don't want me to steal them immediately)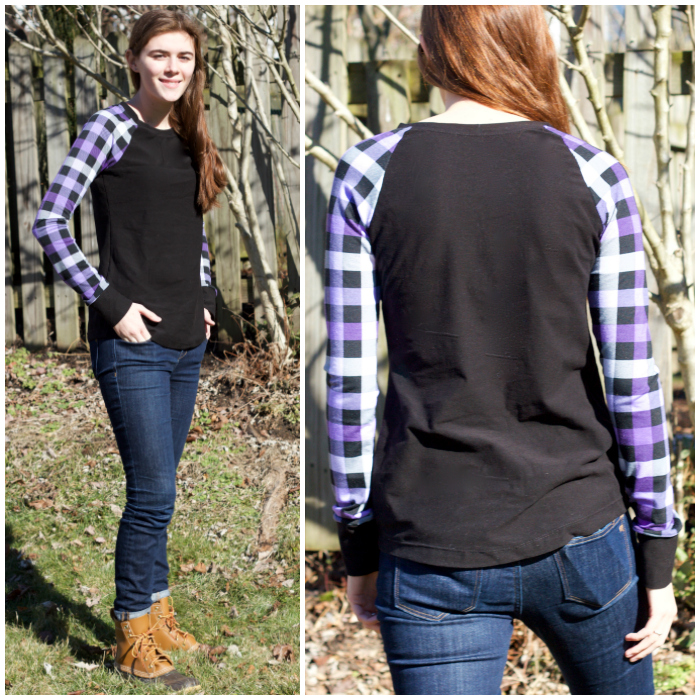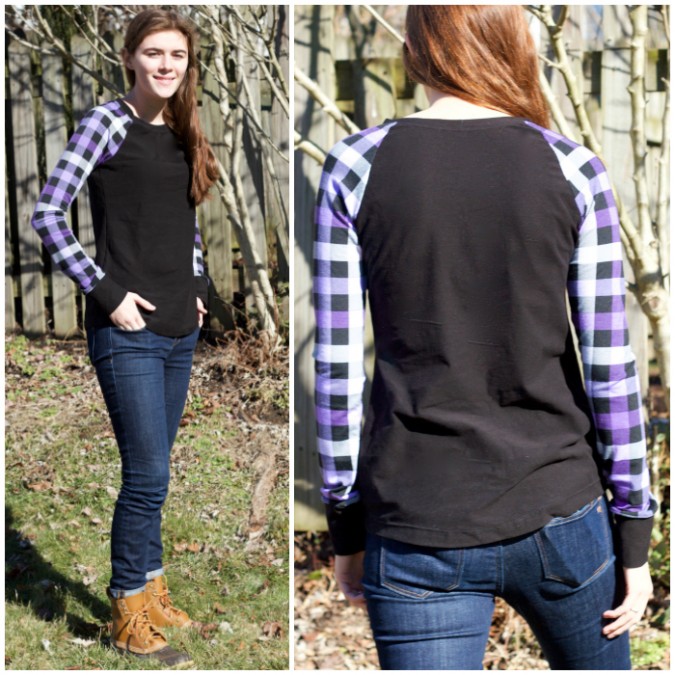 Michelle made a sweet little floral hoodie for her daughter – check out the sleeve stripes done with a print!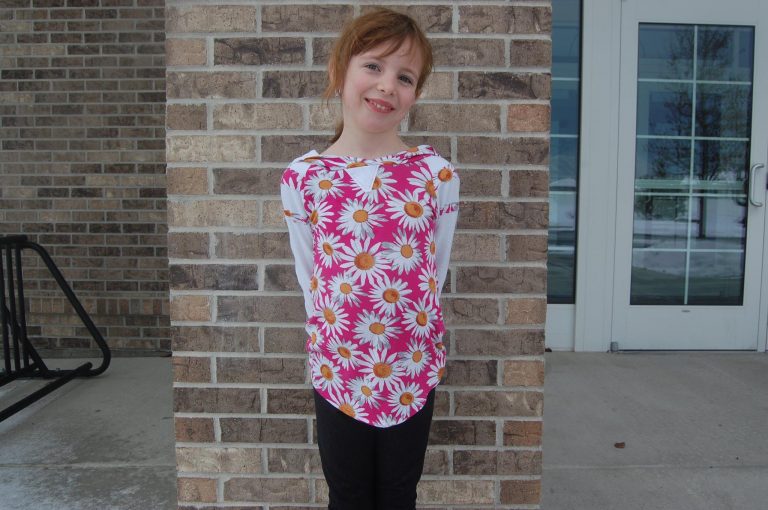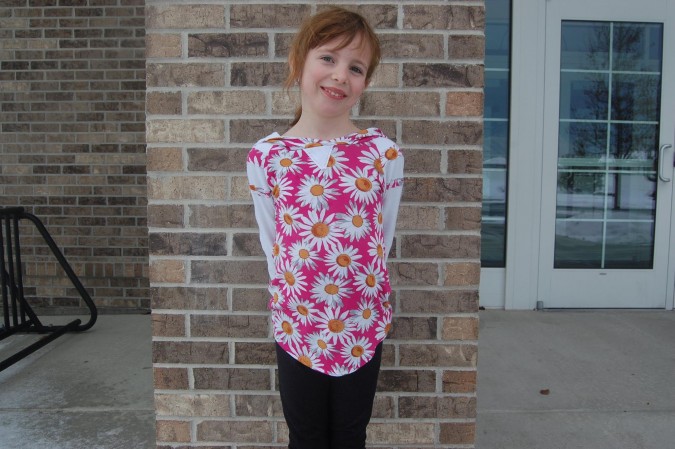 Melissa is kinda the best aunt ever and made her niece this trendy stripes + floral top for her birthday!  I hope this little lady knows how lucky she is with her custom made clothing!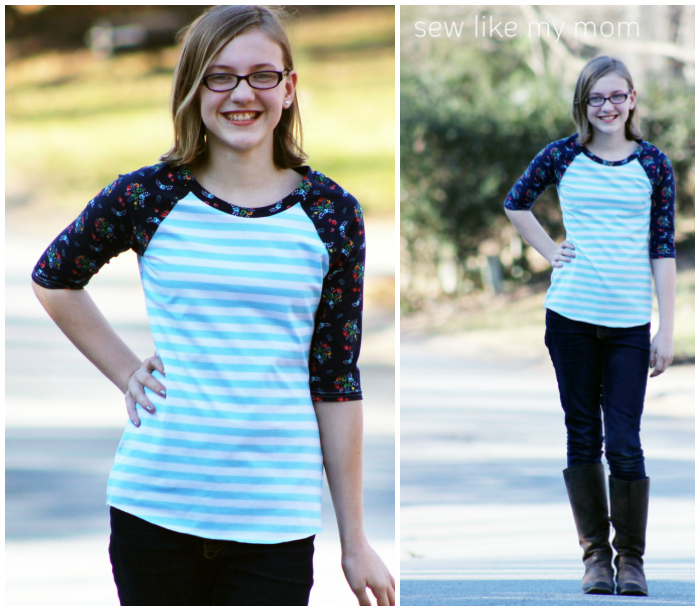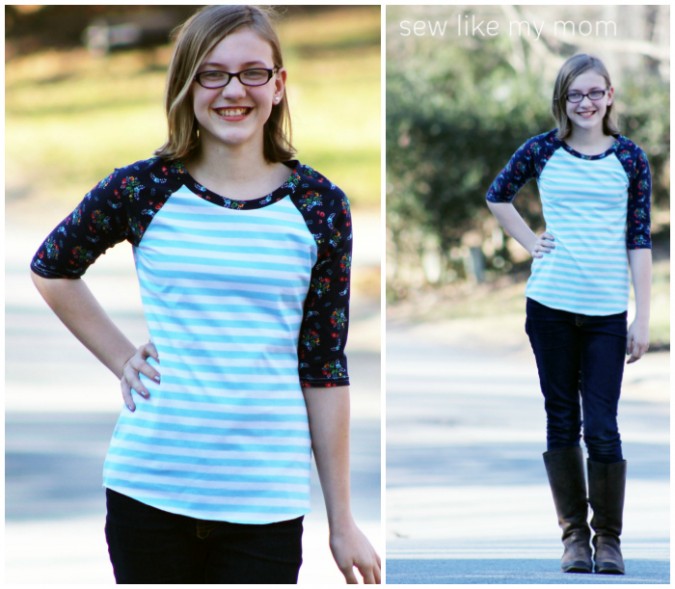 Kelly made two awesome tops for her girls!  I love the fabric, I love the styling, I love the photoshoot – I love it all!  I'm just a huge Kelly fangirl 🙂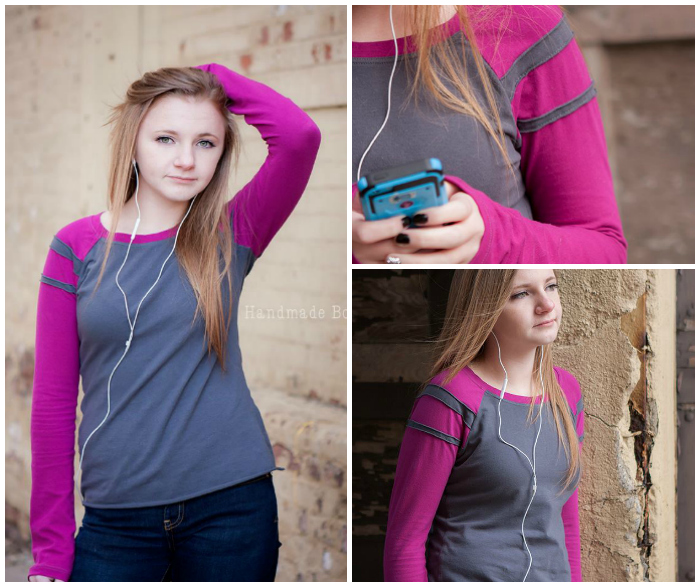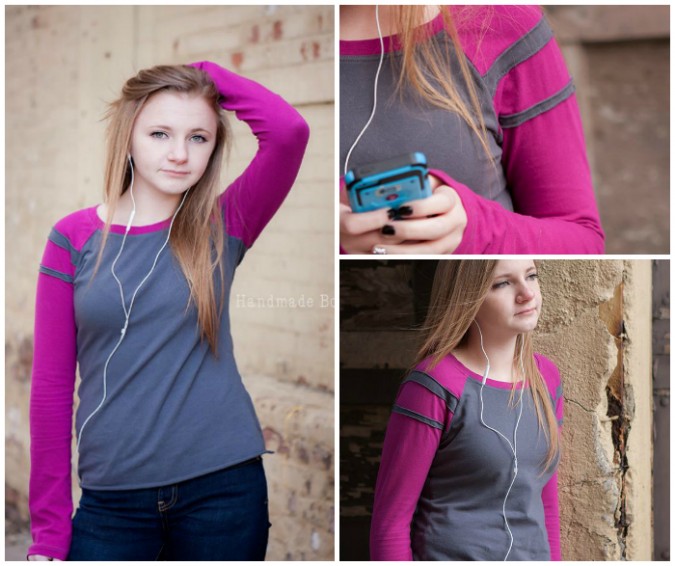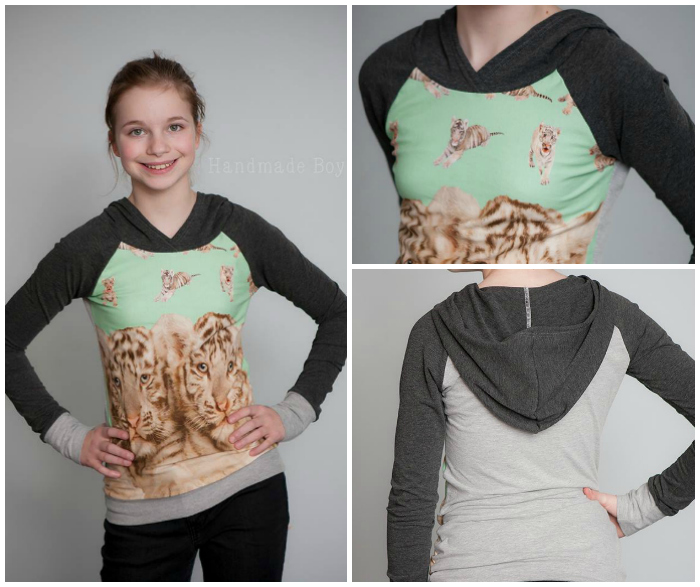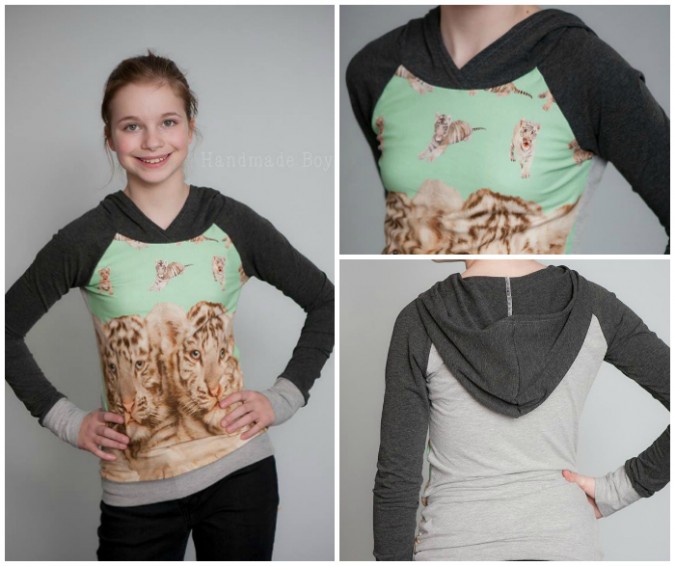 Kayla's daughter seems to have a thing for Lilo and Stitch and she's a lucky little girl to have a mom who can sew her up a cute shirt perfect for her!  There are all kinds of custom knit groups on FB these days where you can find prints with your kiddo's favorite licensed characters too!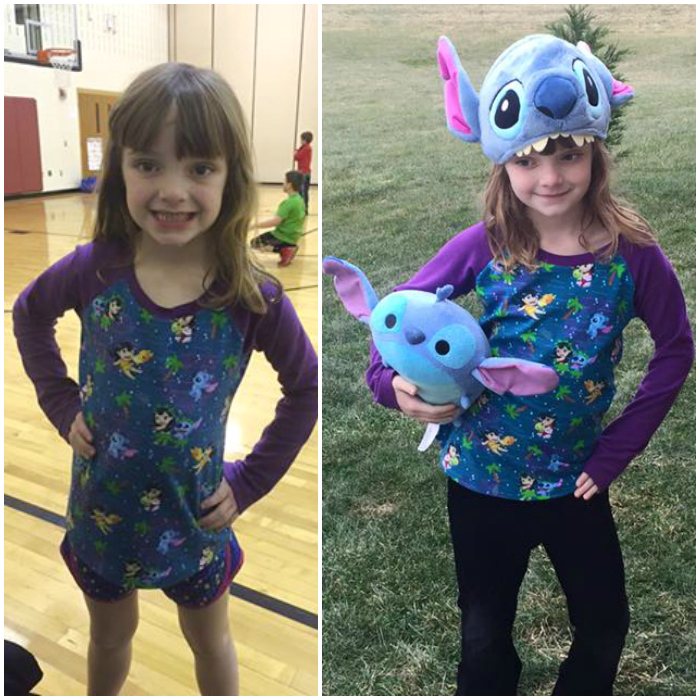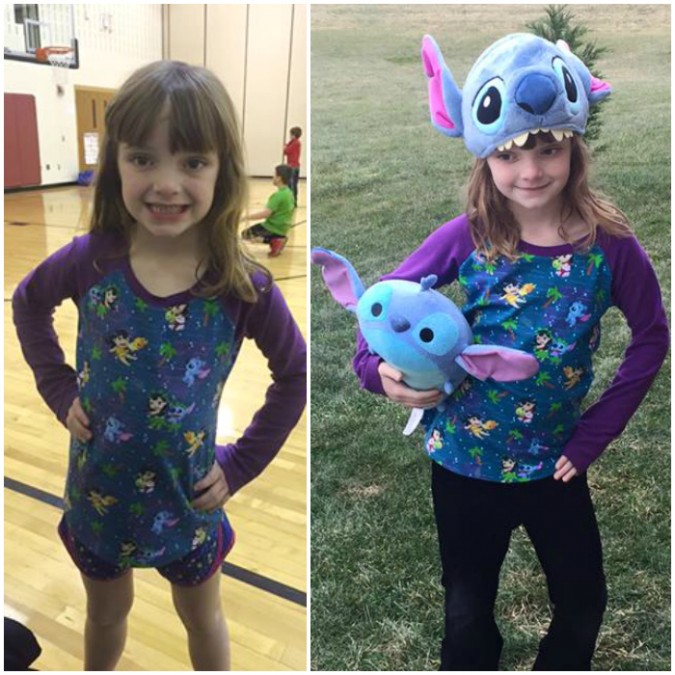 Besides looking and posing like a little model, Jessica's daughter also looks adorable in her matching heart outfit!  I love the hood and pocket styled with the curved hem shirt!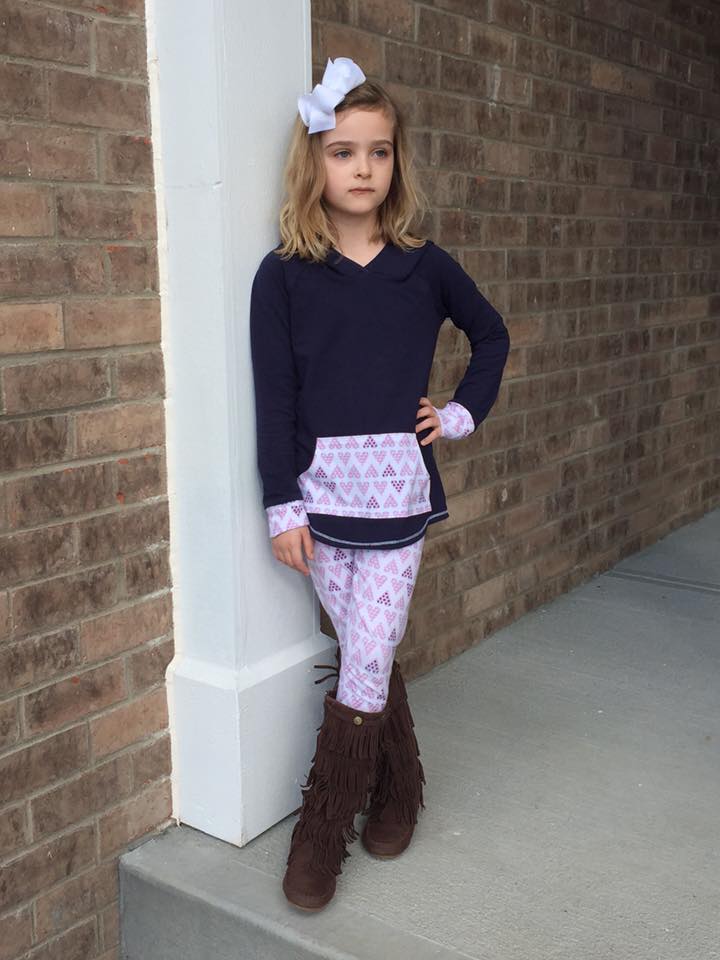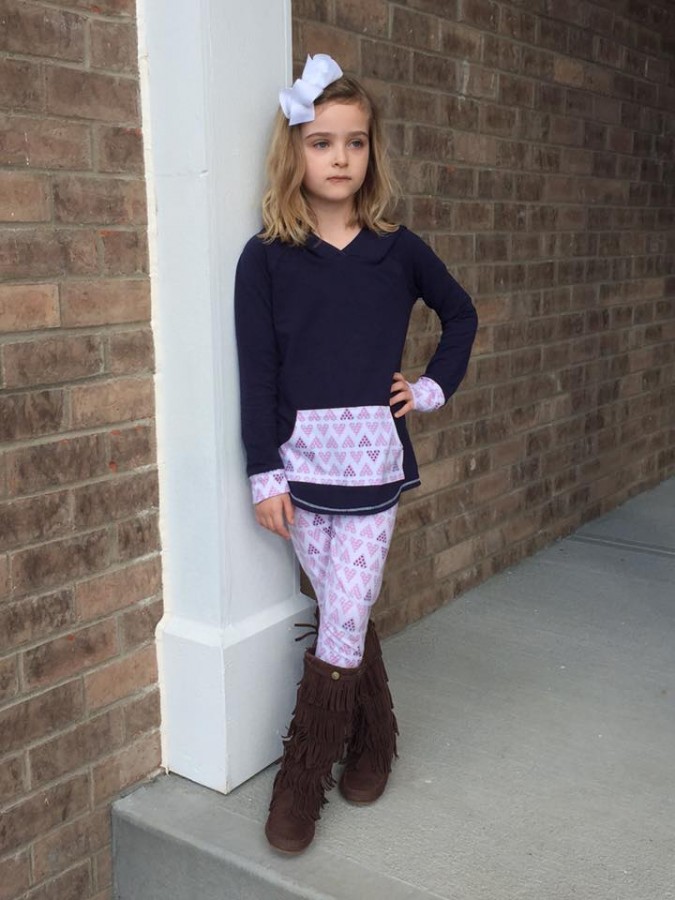 Jennifer's daughter also got a hooded shirt with a pocket, and I love that she used the print on the stripes too!  I have a daughter that would reach through the monitor and steal this shirt for herself.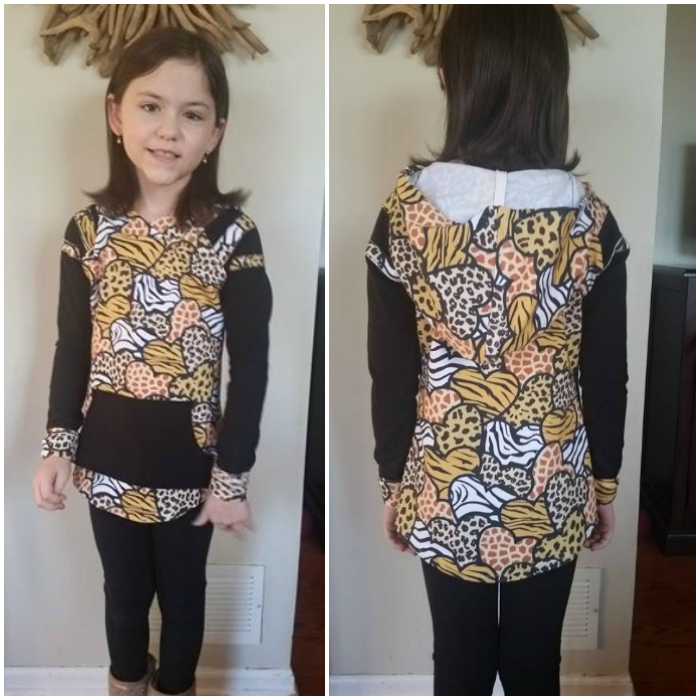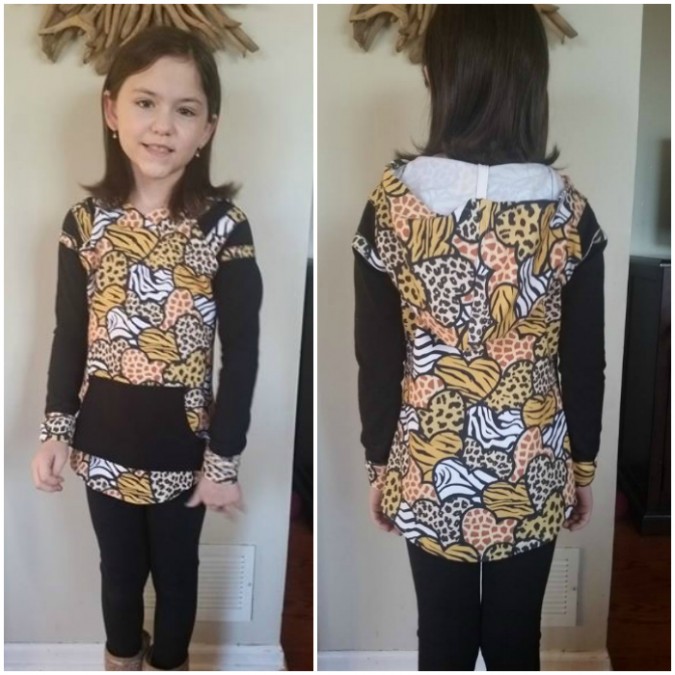 Jennifer's daughter is showing us how the Camden can really be used for a basic sweatshirt look and not just a t-shirt!   I recommend sizing up and using a heavier knit to achieve this look.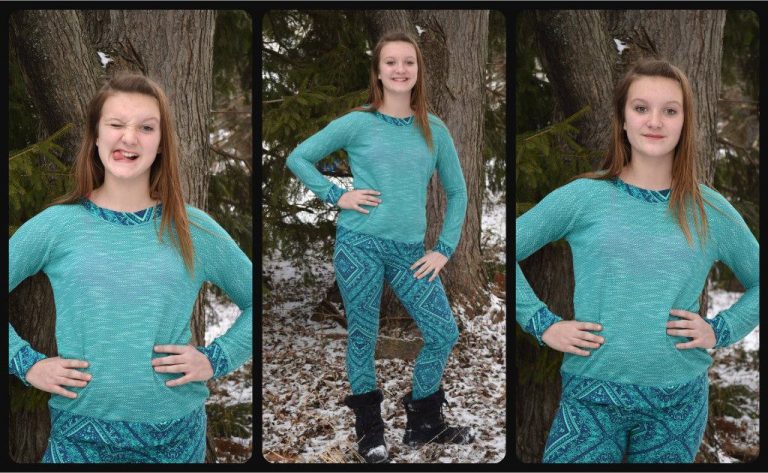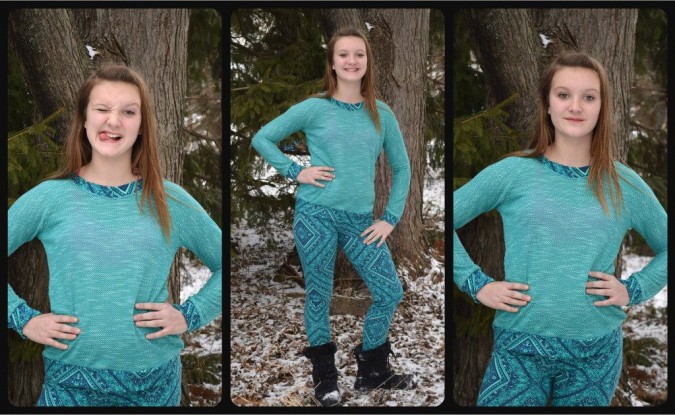 Jackie used a fun textured knit and a bold floral for her beautiful tops!  Really dig those wide wristbands on these versions!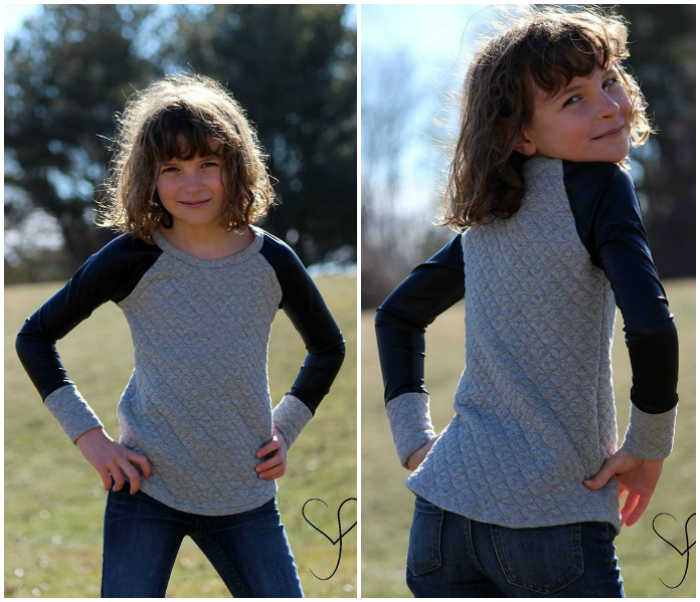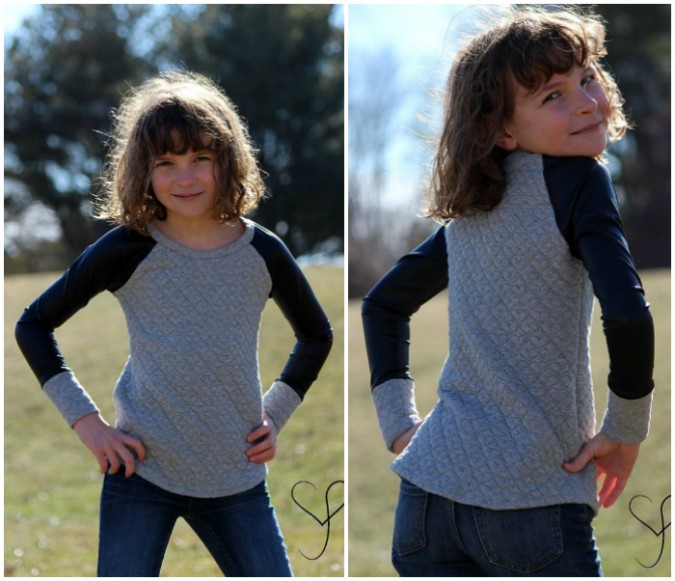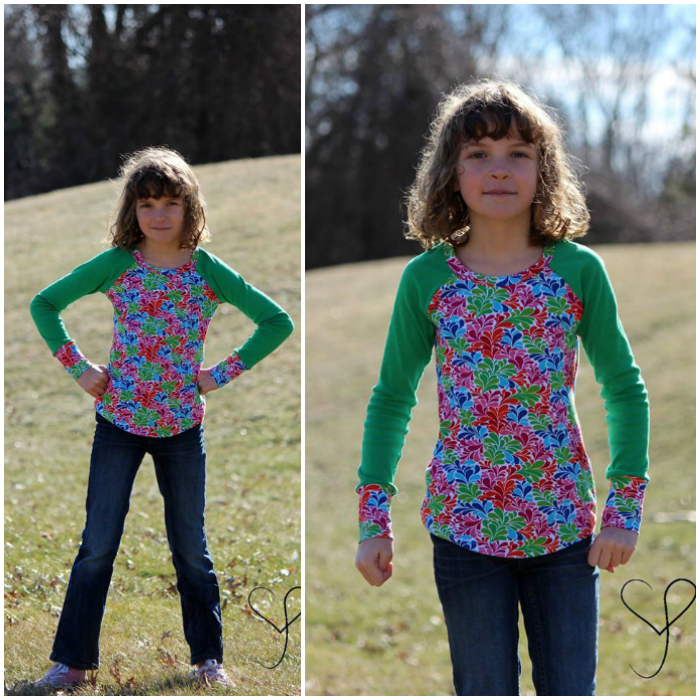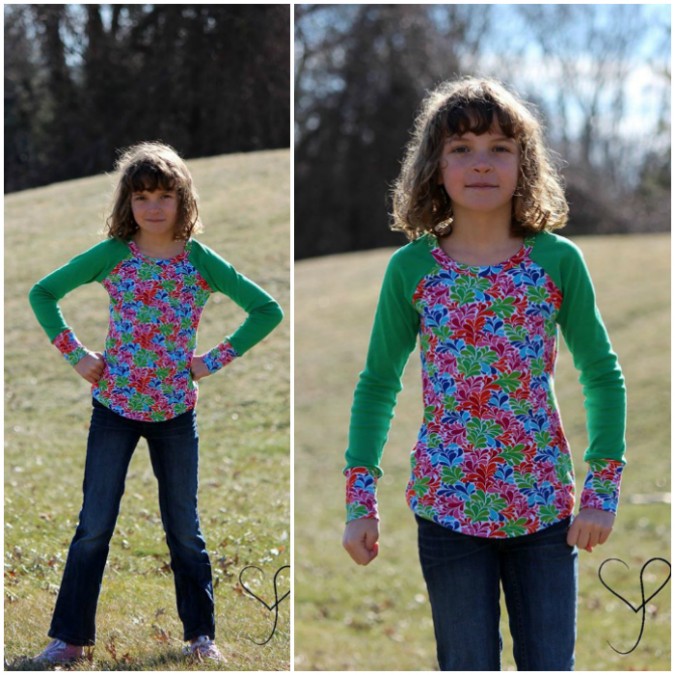 Grethel also sewed up the Camden for herself and her teenage daughter.  I love a wide stripe, it's so casual and classic.  (and I can't wait until I can share clothes with all three of my girls!)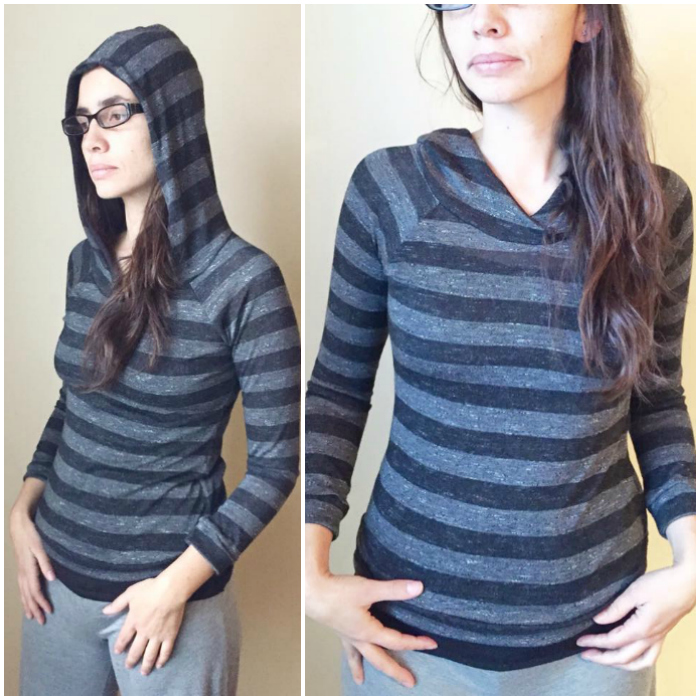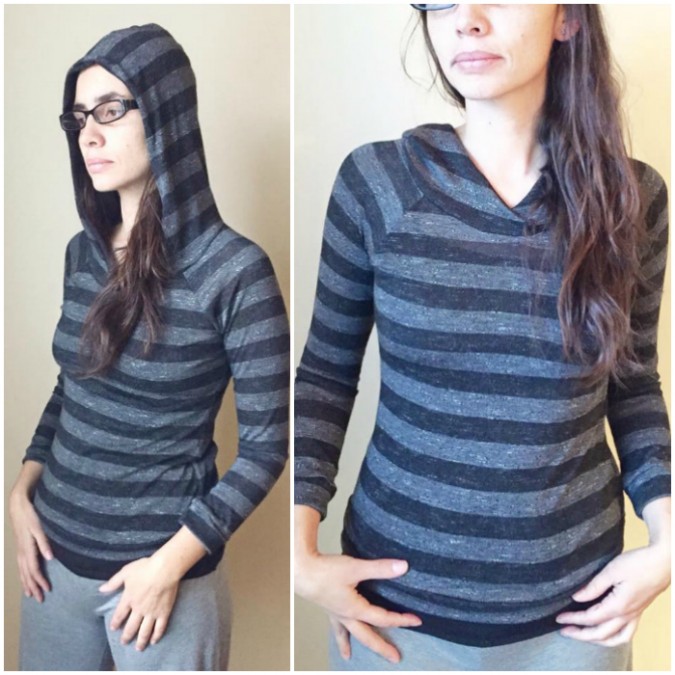 Emily's little daughter was juuuust under the size chart, but she's a total doll in her slouchy Camden.  And that enormous gorgeous grin certainly isn't hurting anything!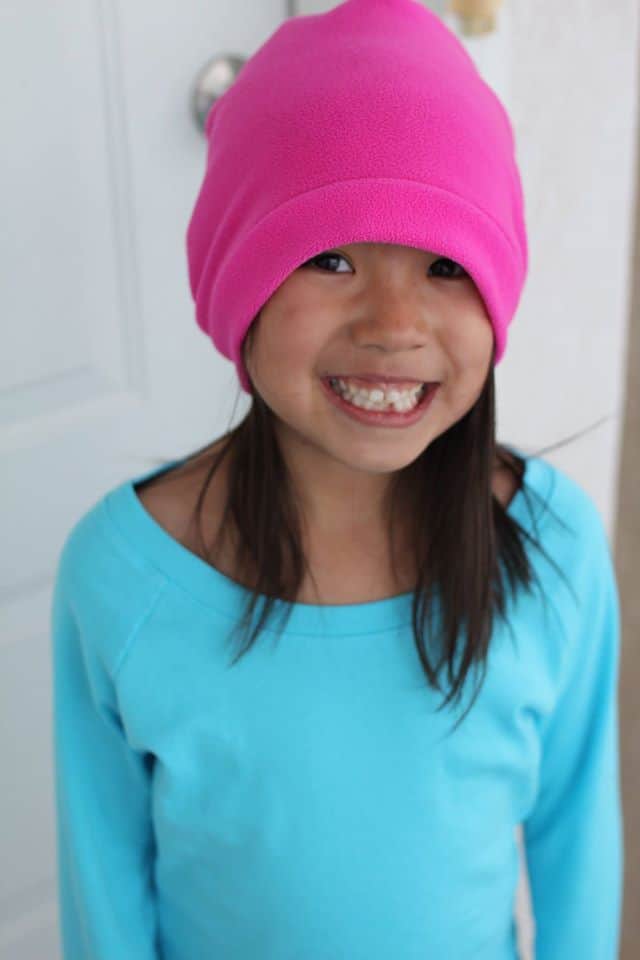 Courtney made two fun graphic print Camdens for her girls!  Love a bold print mixed with a solid on a raglan!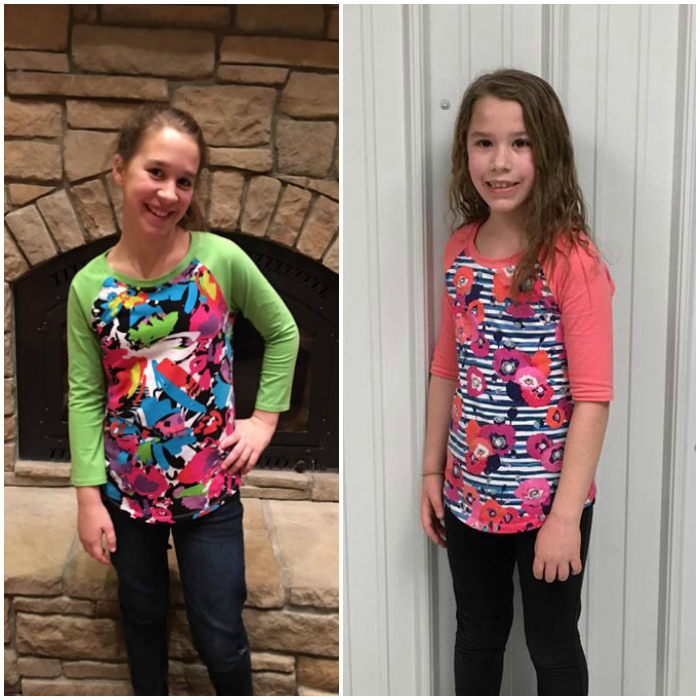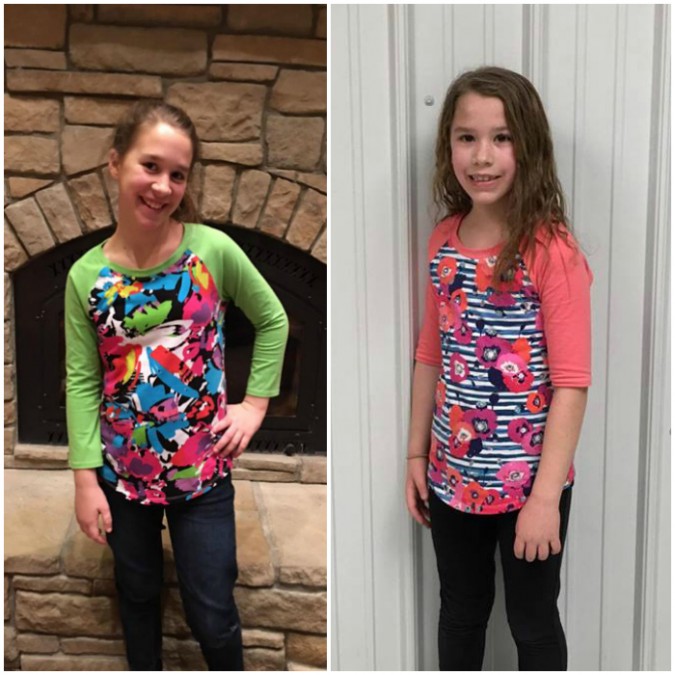 Another Courtney here with some more of that great bold graphic + solid look, plus a white hoodie with fun flat lock accenting!  How awesome is that?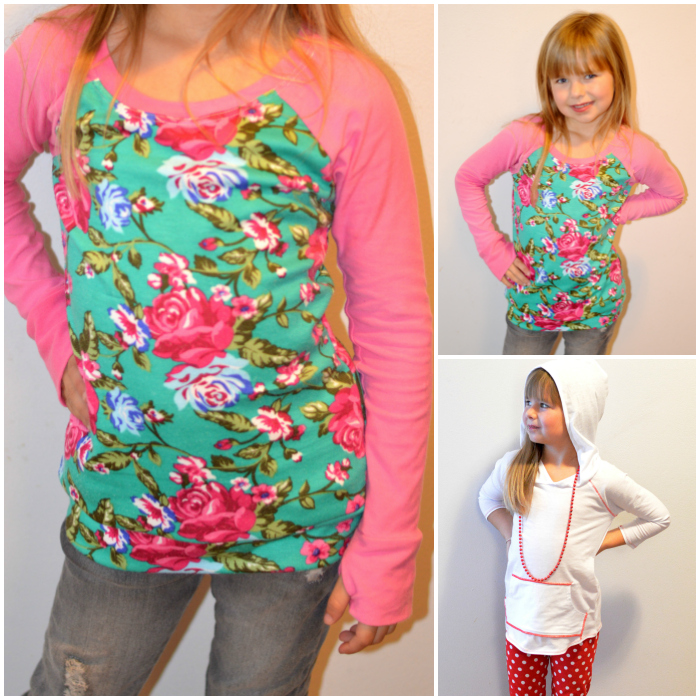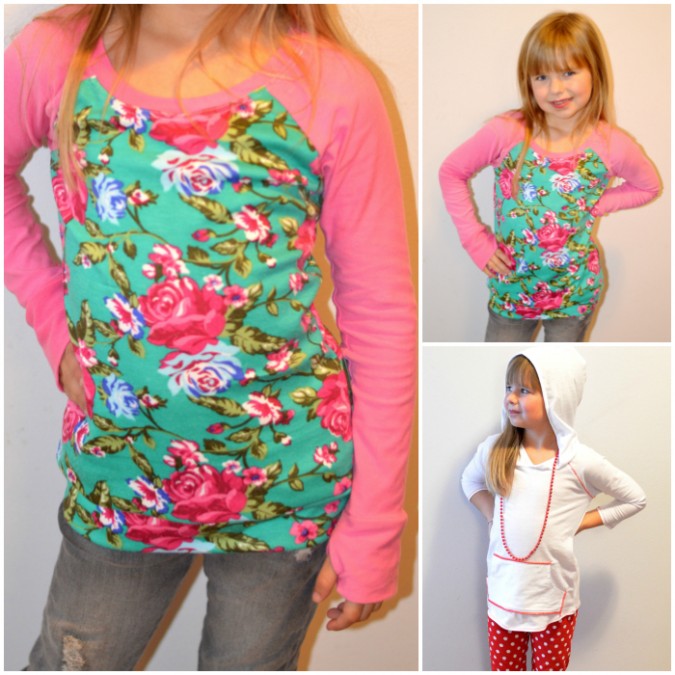 Our last Courtney used a softer floral + stripe combo for a beautiful pastel top.  This shirt makes me ready for Spring!  (is there anything in this world cuter than a toothless smile?)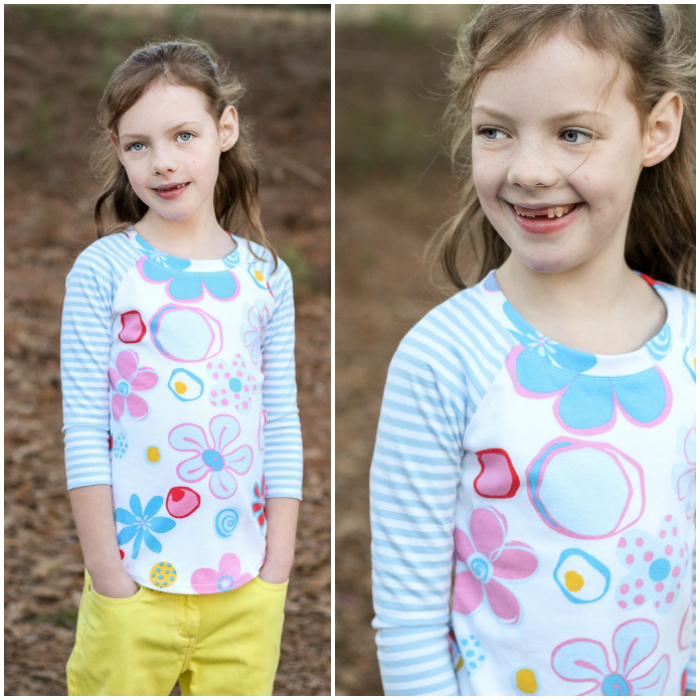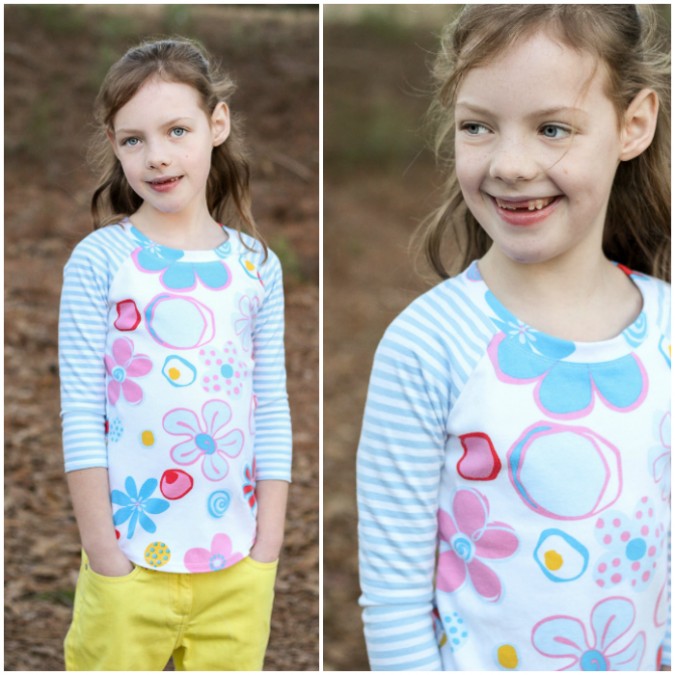 How appropriate is Cori's sweet girl in her St. Patty's Day shirt?  The Camden is great for seasonal tees!  I also love the neon accenting on that floral!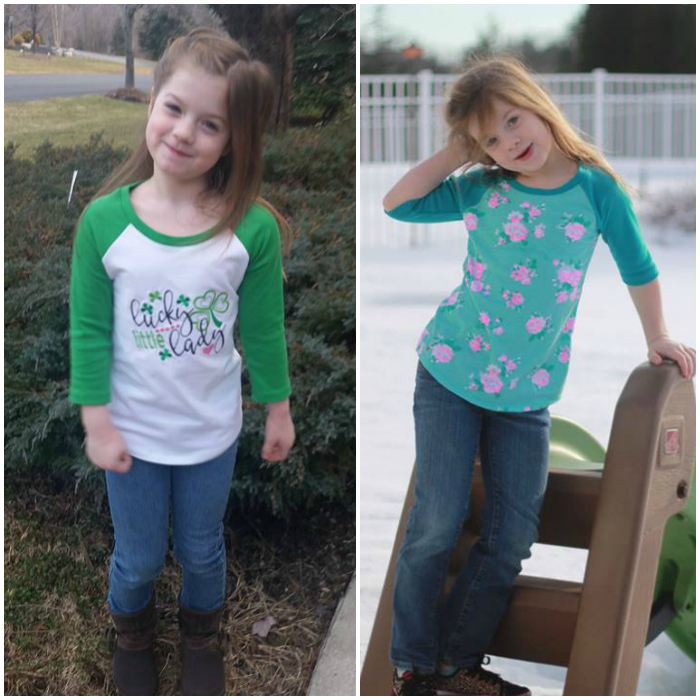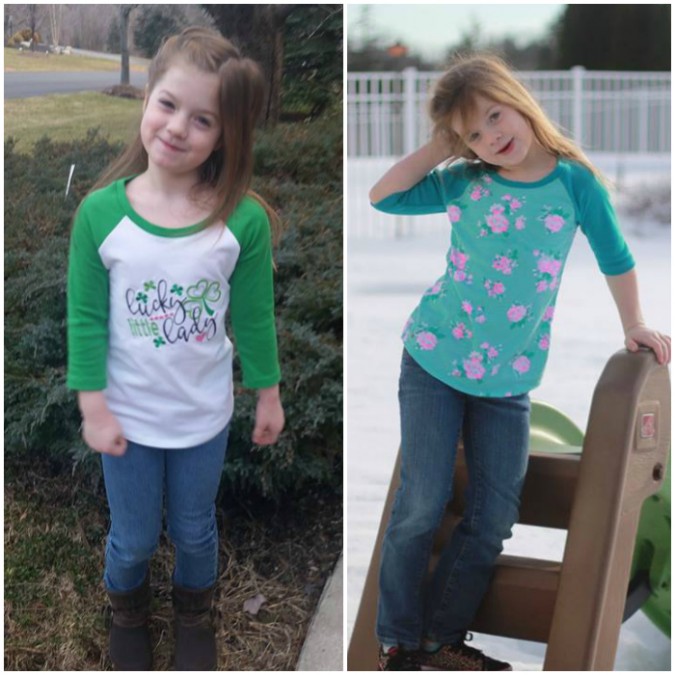 Carrie also made an awesome St. Patrick's Day Camden.  You can see her three other tops on her blog today!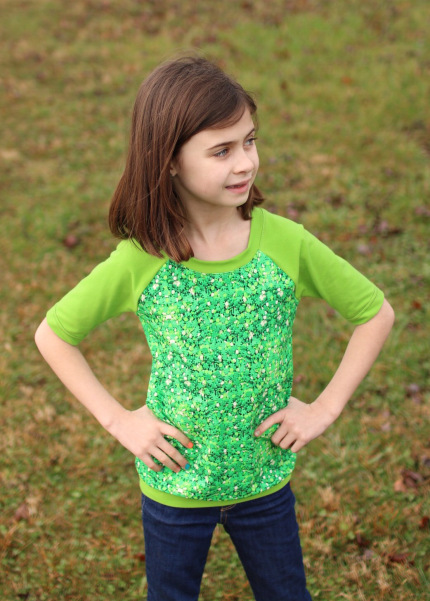 Cindy's granddaughter is sporting a fun colorful star print that any girl her age would love!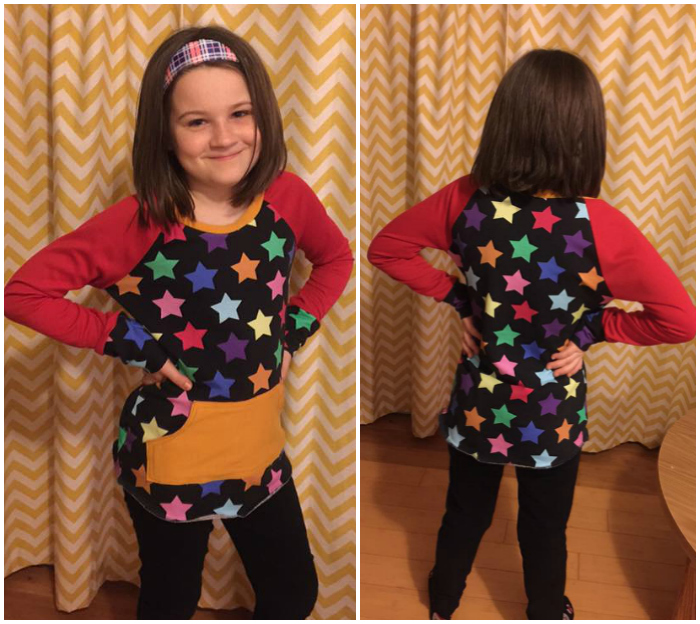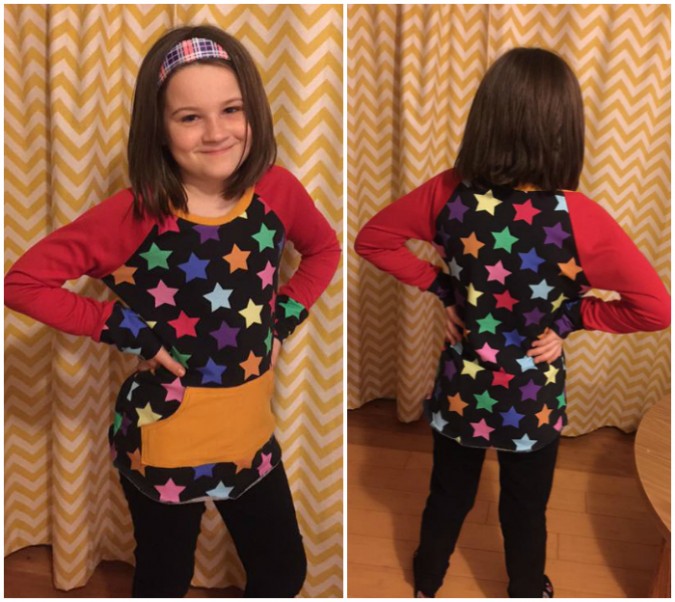 Here's another Cindy with another really popular print – galaxy!  I'm sure this little lady has a lot of friends who are begging for their own copy of this hoodie!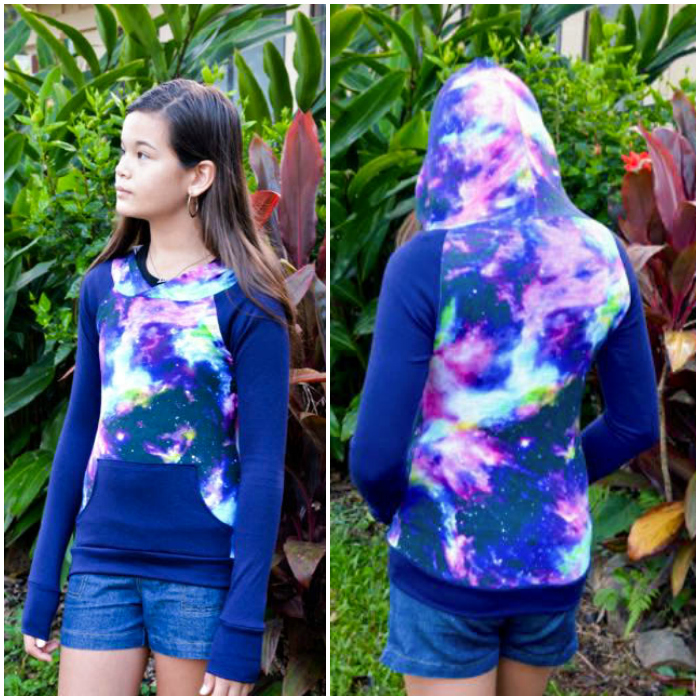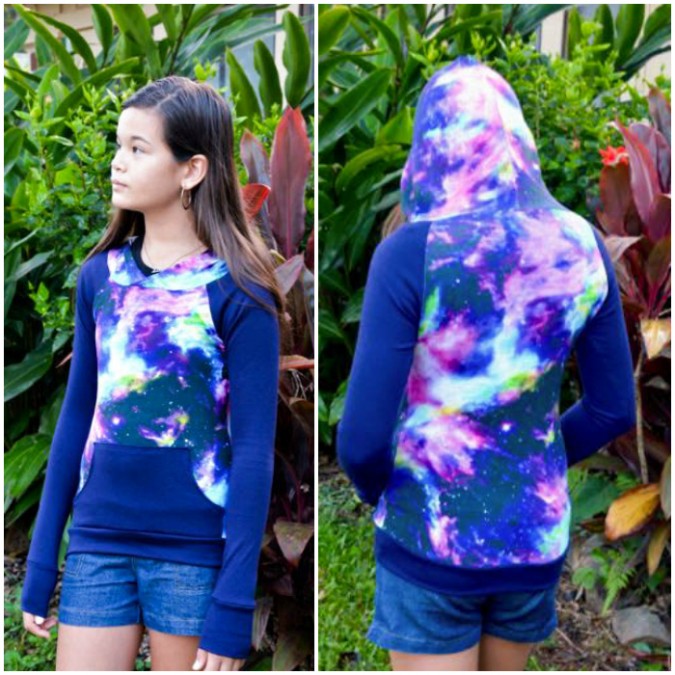 I love love love how Brittney paired solids and stripes with a floral!  It's the perfect combo of sporty and sweet!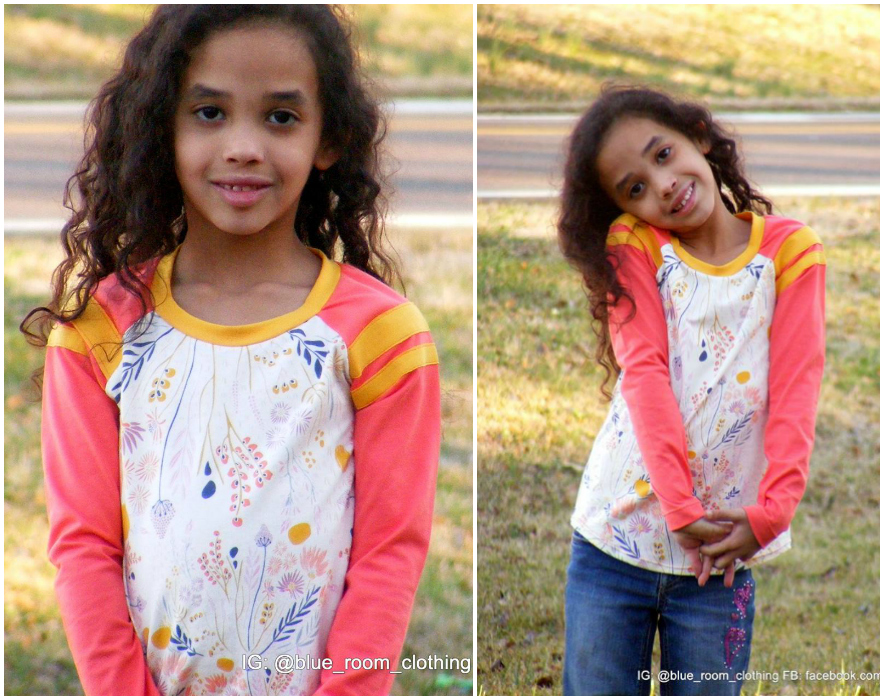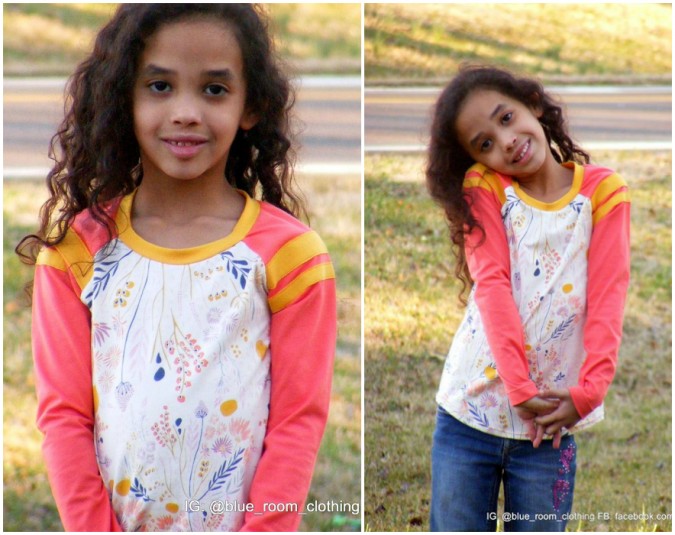 I would wear Brittany's cute floral top in a heartbeat, and I don't know any little girl that wouldn't love that heart print!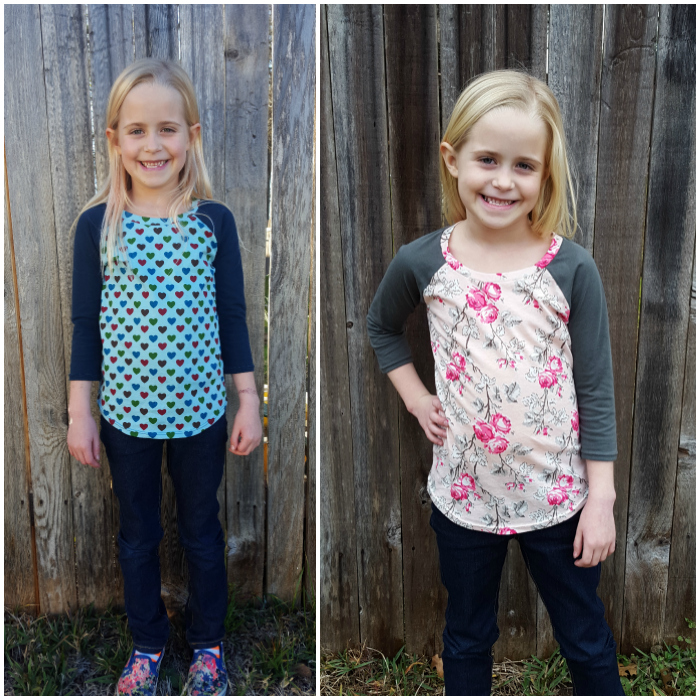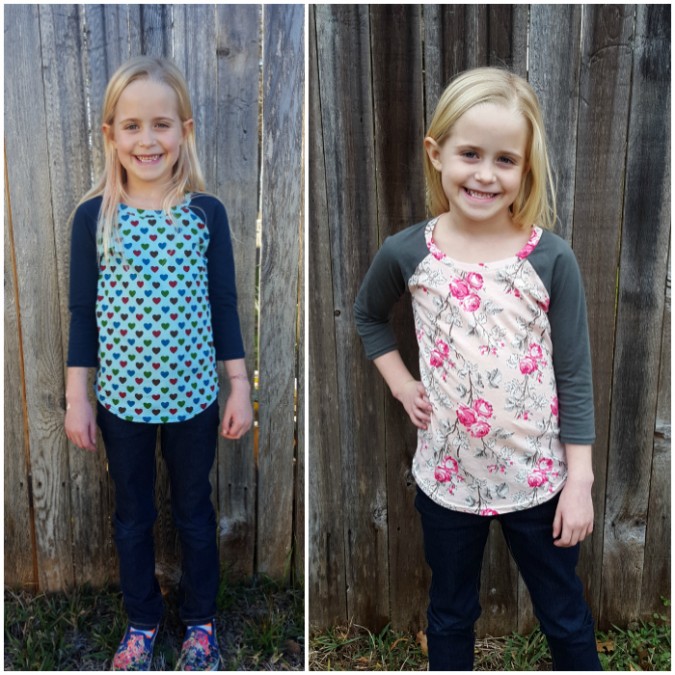 Amy is another fantastic aunt who made TWO of her nieces Camdens and then mailed them to them in a different state!  Above and beyond!  Love how she contrasted the sleeve and hood with the body of this one!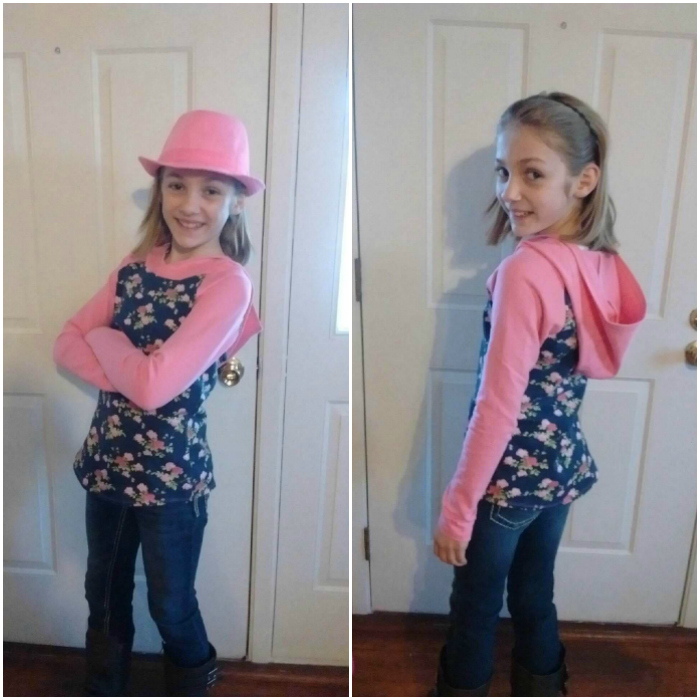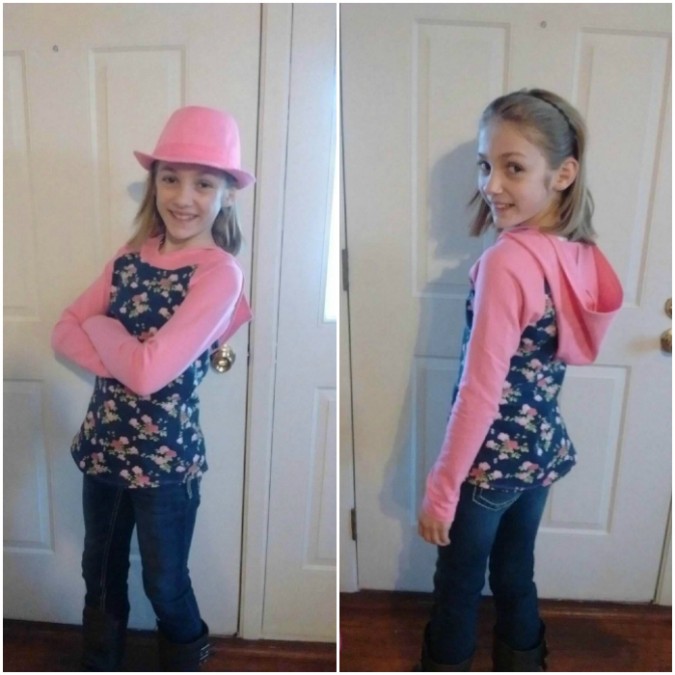 Rachel is also supermom for sewing her daughter a top with this fun licensed print!  I love how she added cuffs to the elbow length sleeves too!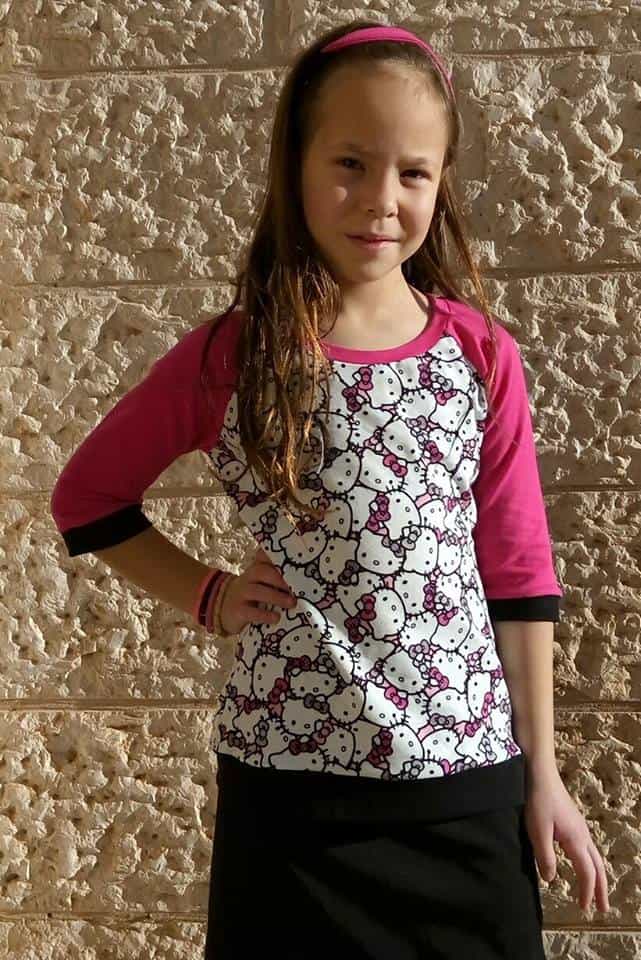 And there you have it!  Our Camden Raglan Testers!  HUGE round of applause for you fine ladies!
You guys, how amazing are girls?!  I love their spirit and energy and creativity and ingenuity and bravery, and I especially love that they wanna have fun!!  It was so fun to do this pattern test and see all these unique and special personalities shine through.  Get em girls!