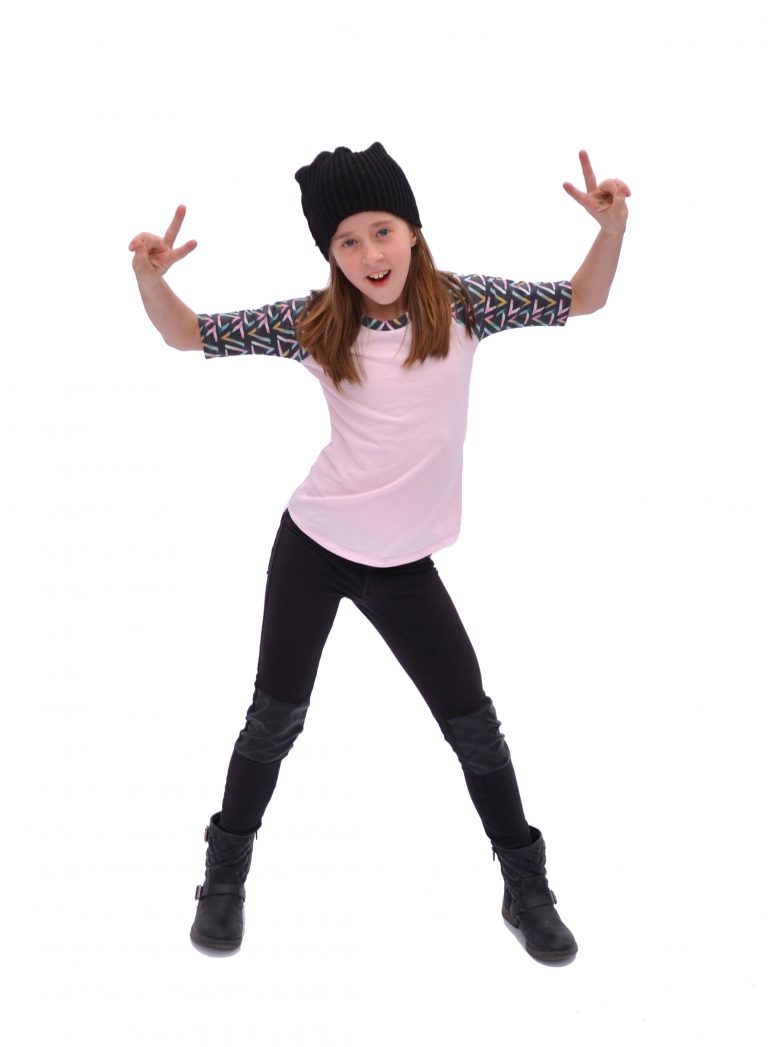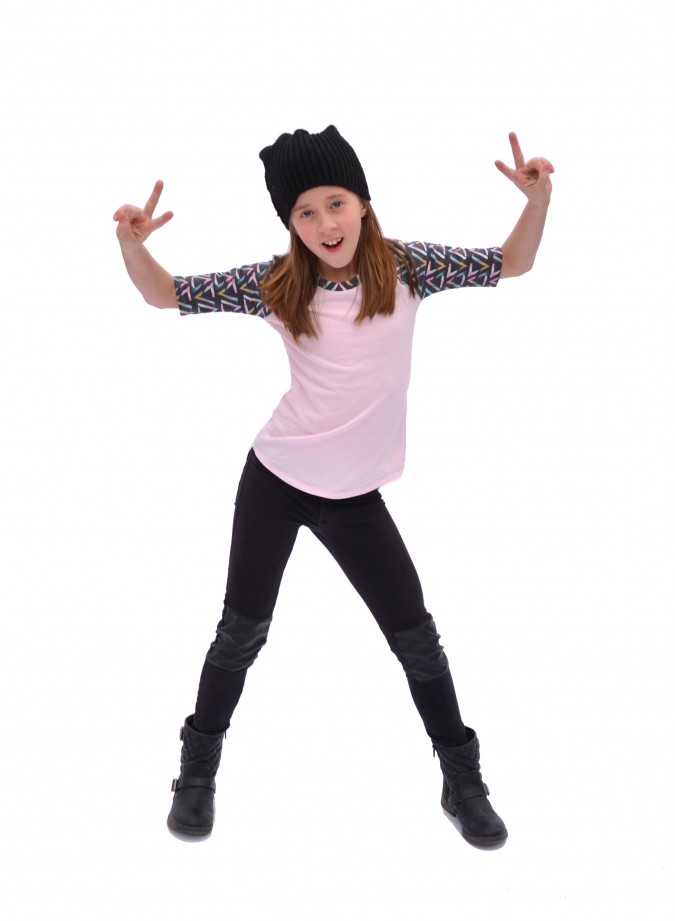 Everyone over here at Hey June is pretty excited to announce the release of the Camden Raglan!  Not only is this a great wardrobe staple, it's the beginning of the brand new Hey June Juniors line of patterns!  This line will be aimed toward tweens and teens ages 6-16, with designs your girl will love!  As our kids get older, it's harder to find sewing patterns that fit them and their decidedly opinionated  styles, and that's where "Hey Juniors" comes in.  Yeah, I said Hey Juniors.  I can't help myself 🙂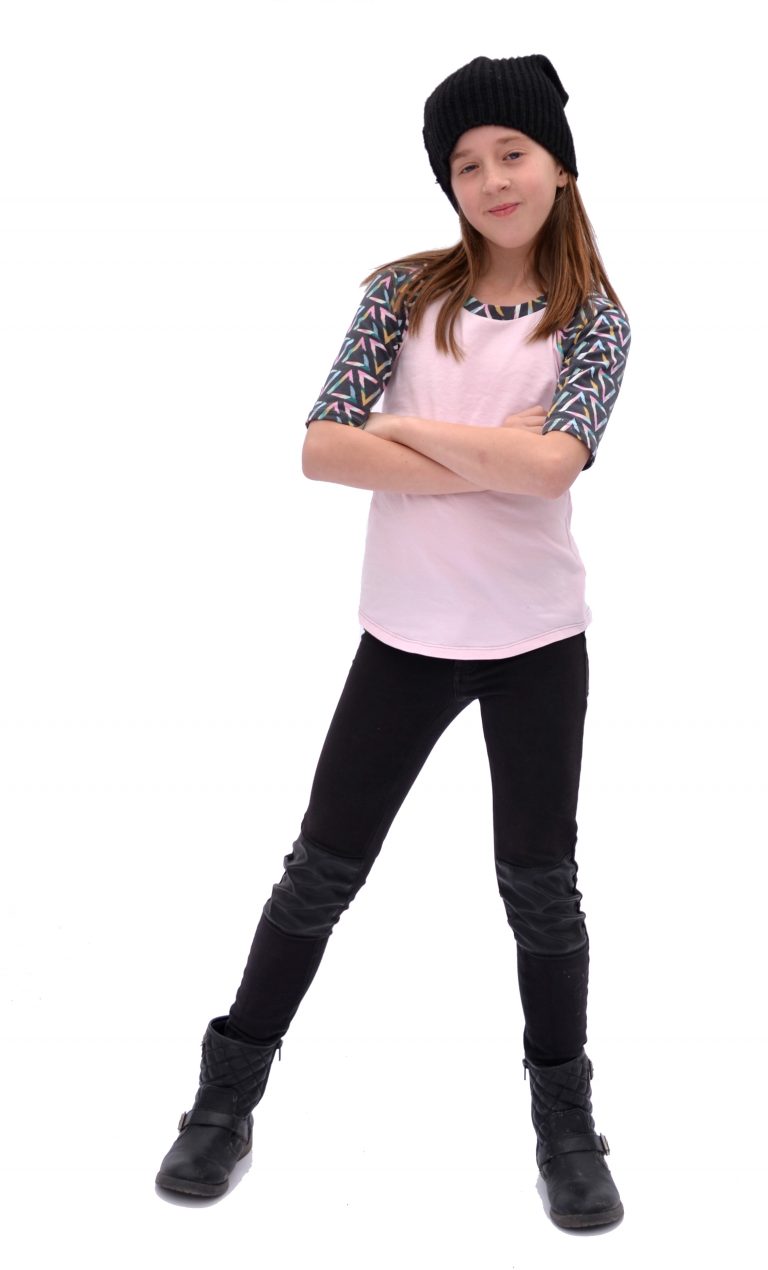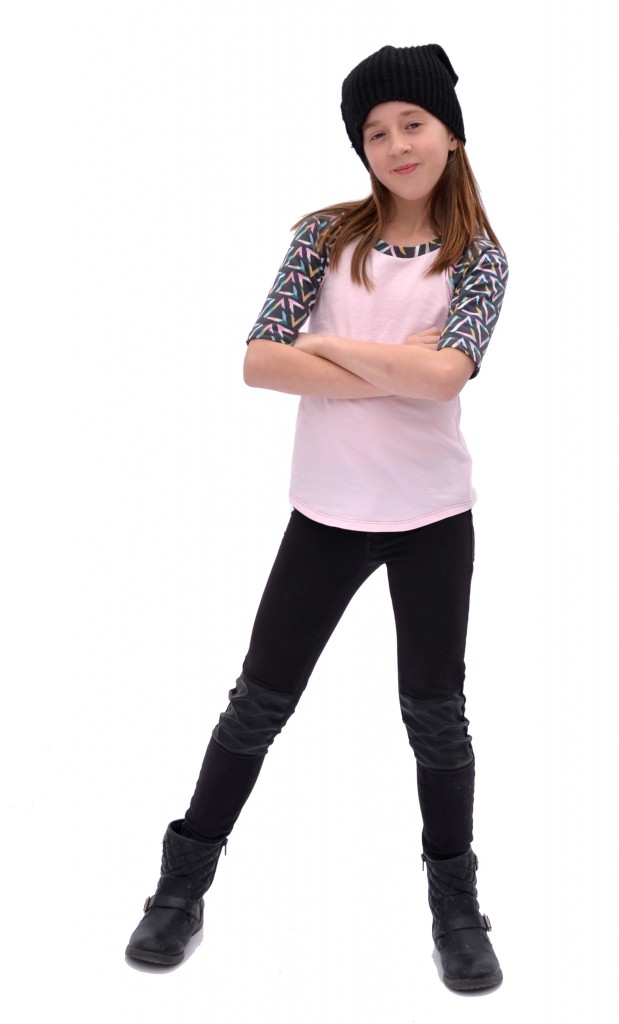 The Camden Raglan is kicking off this line as the perfect raglan tee staple for your girls' wardrobe.  The version shown here is the most basic, with elbow length sleeves and a curved hem.  You can sew this view together in only about 30 minutes!  You know, just in case they never put their dirty clothes in the hamper and their closets are empty before school.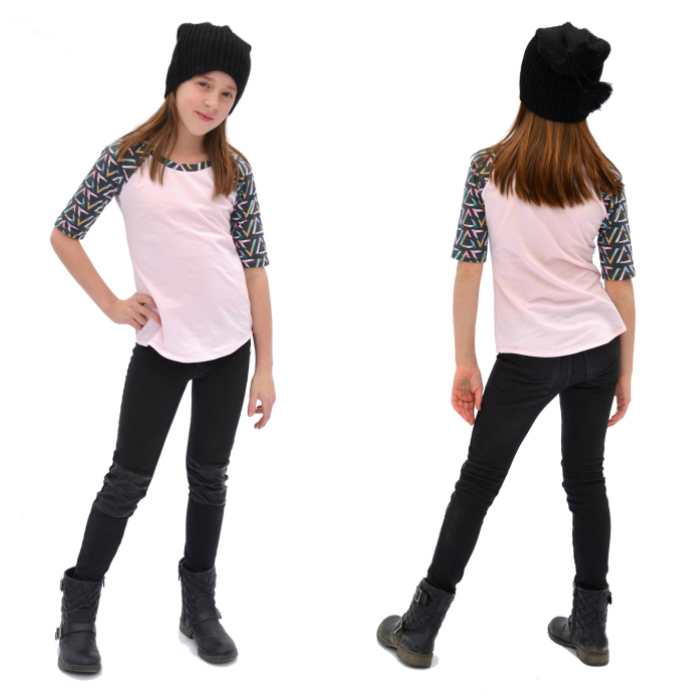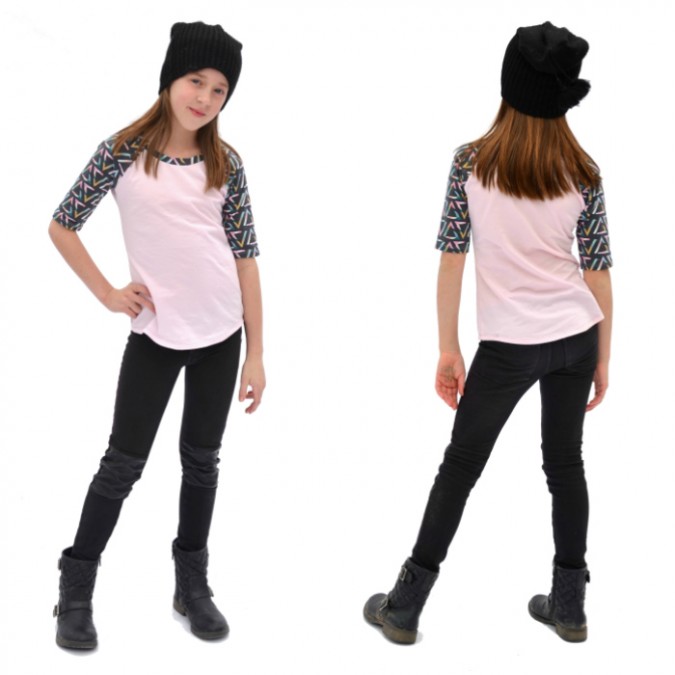 The Camden is aimed toward older girls with its flattering curved raglan and side seams and a wider neckline.  All of the sleeves are fitted, and the long sleeves are cut extra long to be more in line with RTW styles.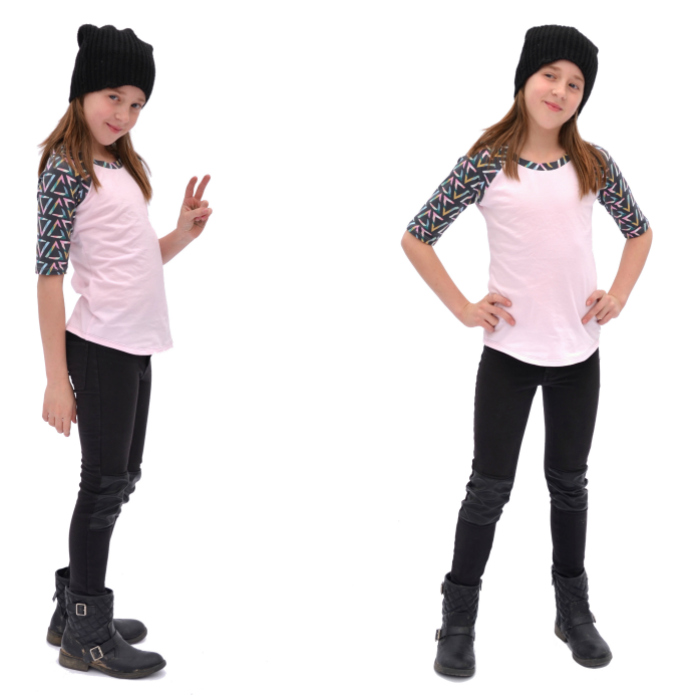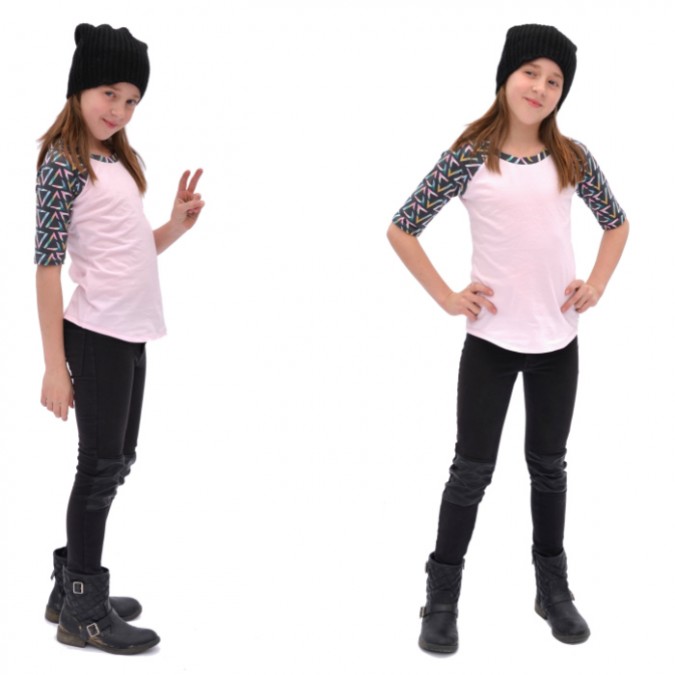 Other options include 3/4 length sleeves, long hemmed sleeves, long sleeves with extra wide wristbands, a banded hem, a kangaroo pocket, a hood, and sporty sleeve stripes!  Mix and match to make your (and your picky teen's) perfect raglan tee!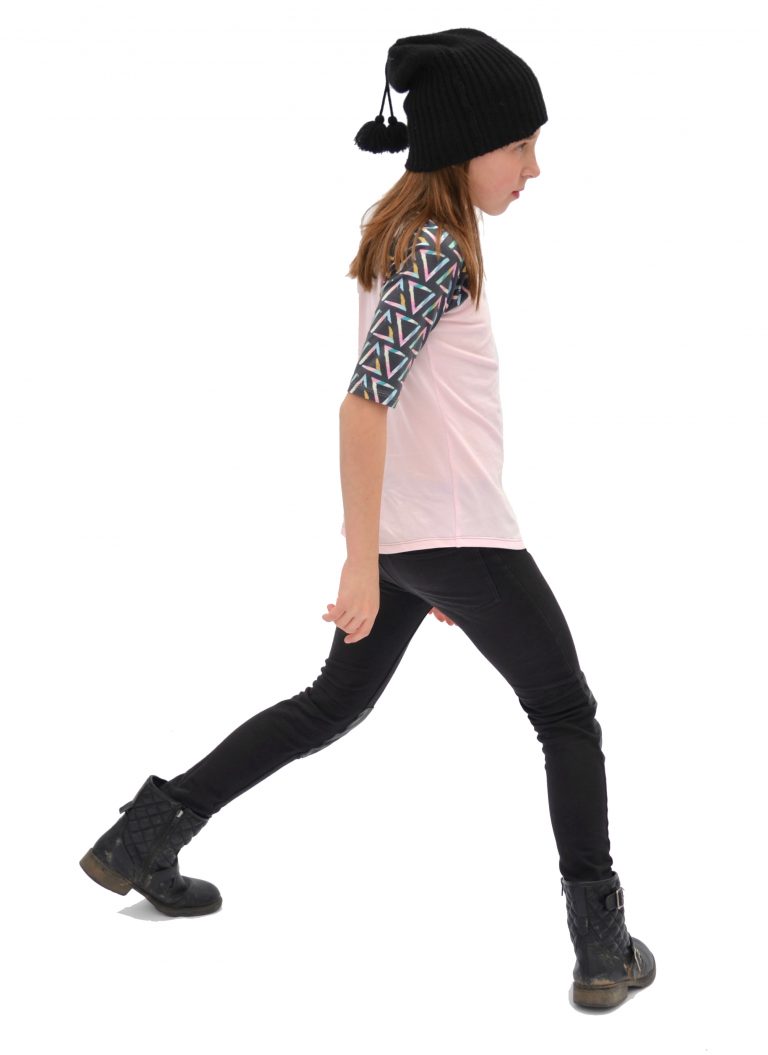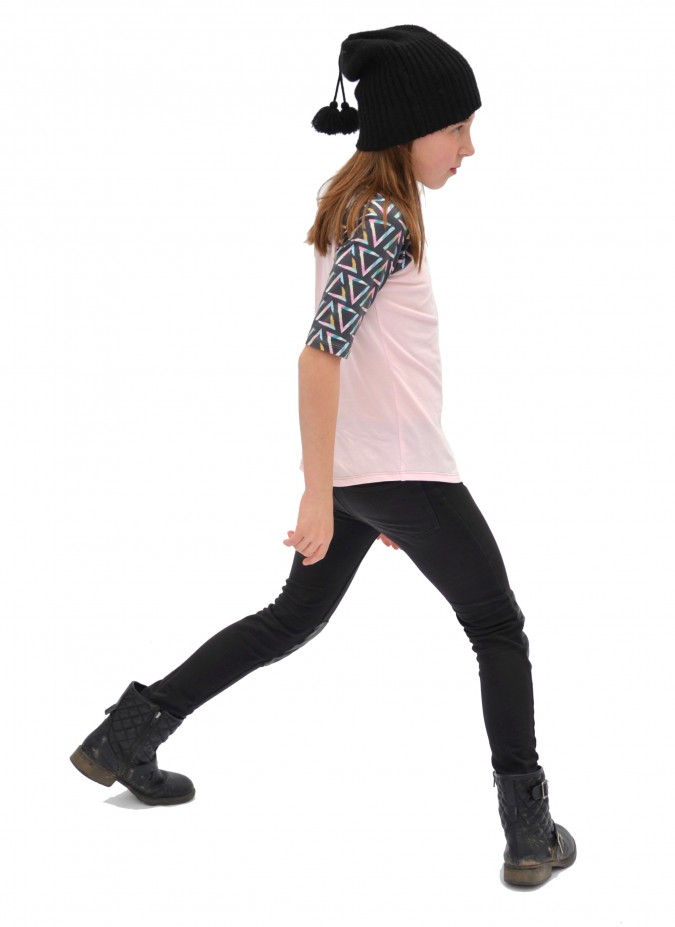 I started sewing again when this almost-10 yr old kiddo was born, and I love that Hey June is growing up with her.  The Camden Raglan came about when I couldn't find the perfect non-unisex, shaped raglan pattern to mimic the styles we were finding in stores that went up to teen sizing.  Future Hey Juniors patterns will probably come about the same way.  I'm always up for suggestions and requests if the perfect pattern is eluding you and your tween/teen as well!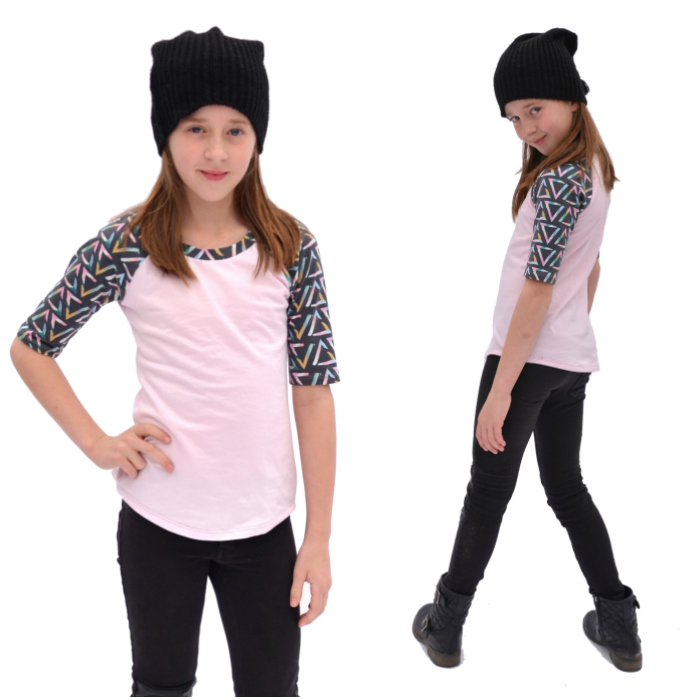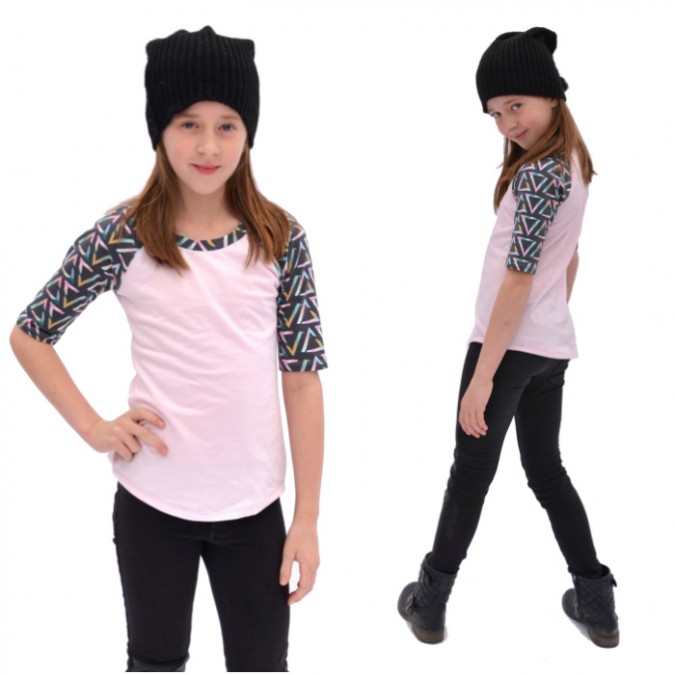 Come back here tomorrow to see a round up of all the fabulous tester Camdens and see all the options and opportunities for personalization!  And don't forget to grab the pattern while it's on sale!  It's only $6.50 through Sunday 3/13 at 11:59 pm MST – no coupon necessary!  Now that's a deal.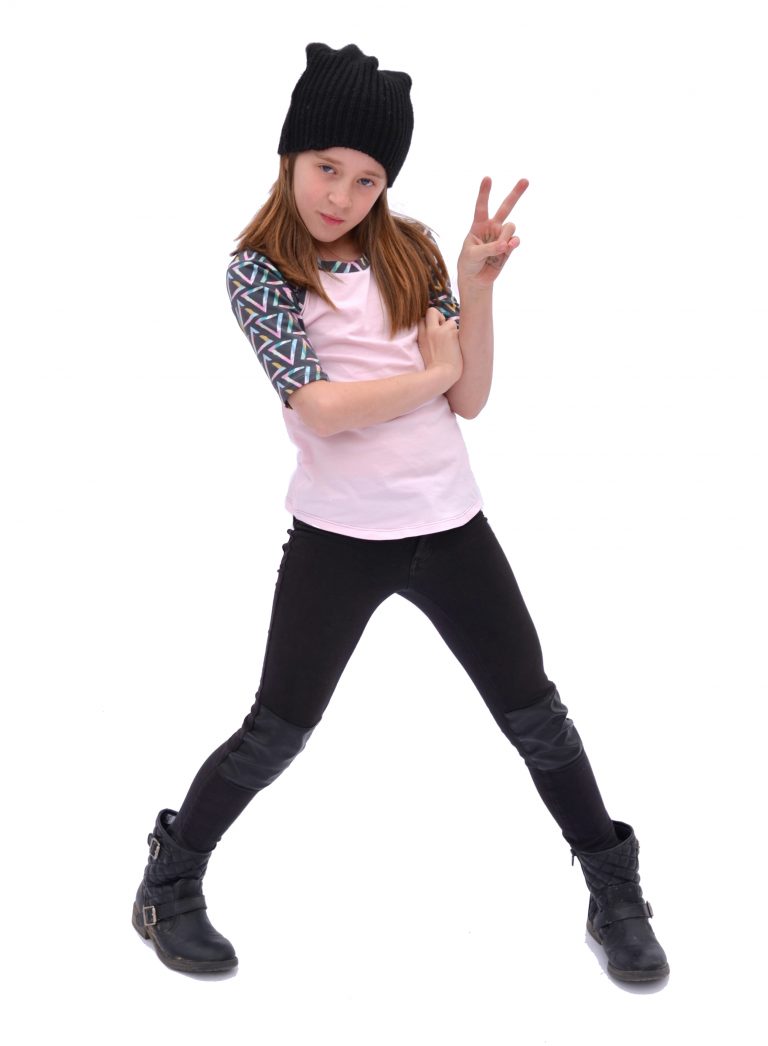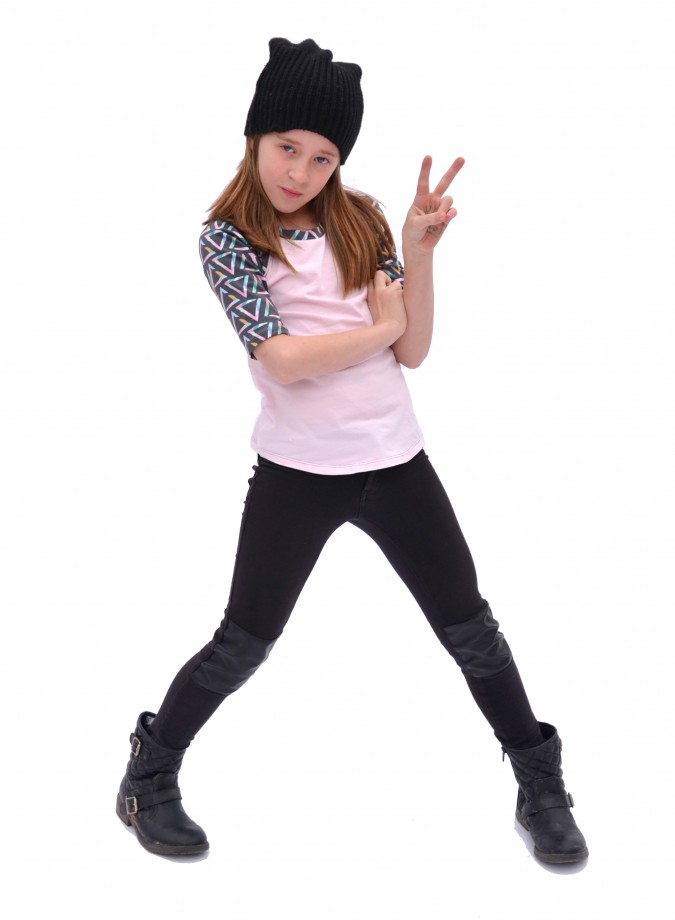 Peace out!