Here it is!  A round up of all the tester's Bryce Cargo Pants!  I have to admit, this test actually went a lot smoother than I expected for a woven pants pattern.  But all of that is due to my amazing testers and their commitment to polishing the pattern to be as good as it can be and also resolving any personal fit adjustments to make a great pair of pants!  Thank you for all your hard work, ladies!  Enjoy!
First up, I am totally fan girl crushing on Meghan's gray Bryces.  I absolutely love that shade and think I would wear them whenever they were clean!  Amazing job, Meghan!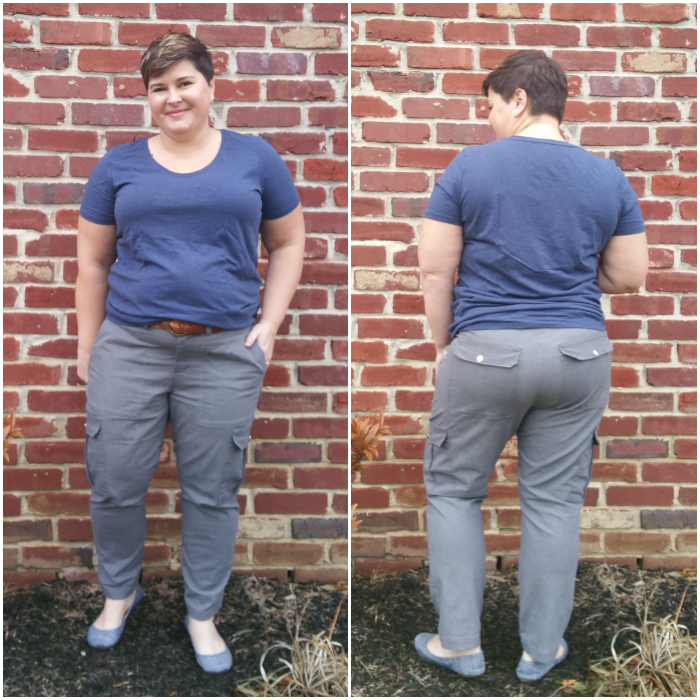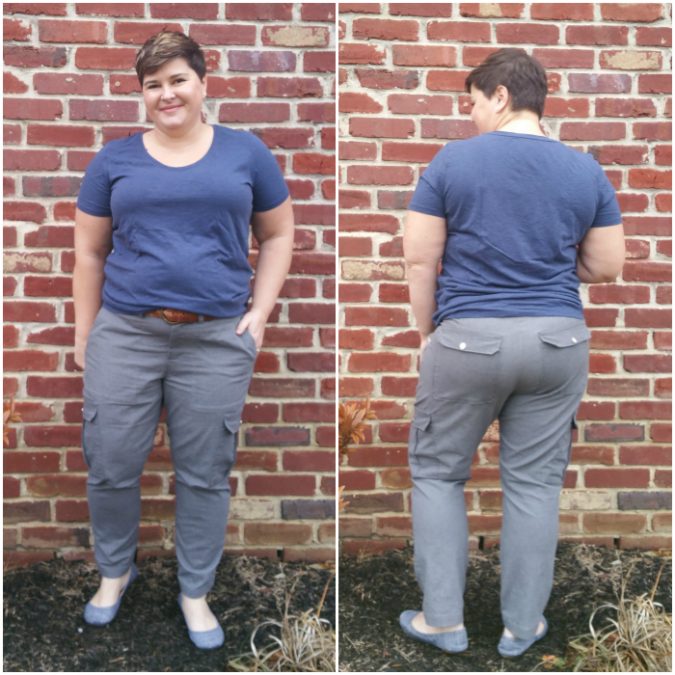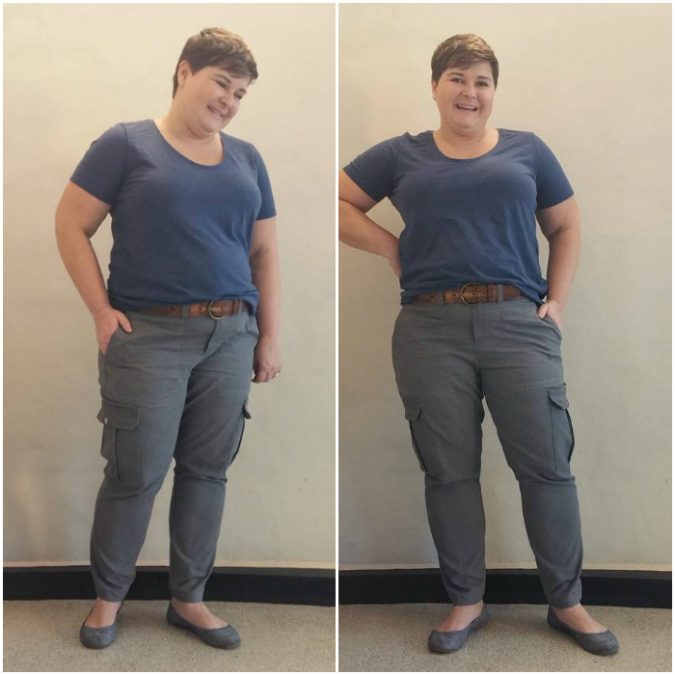 Indu styled her beautiful black pair with heels and flats – so versatile!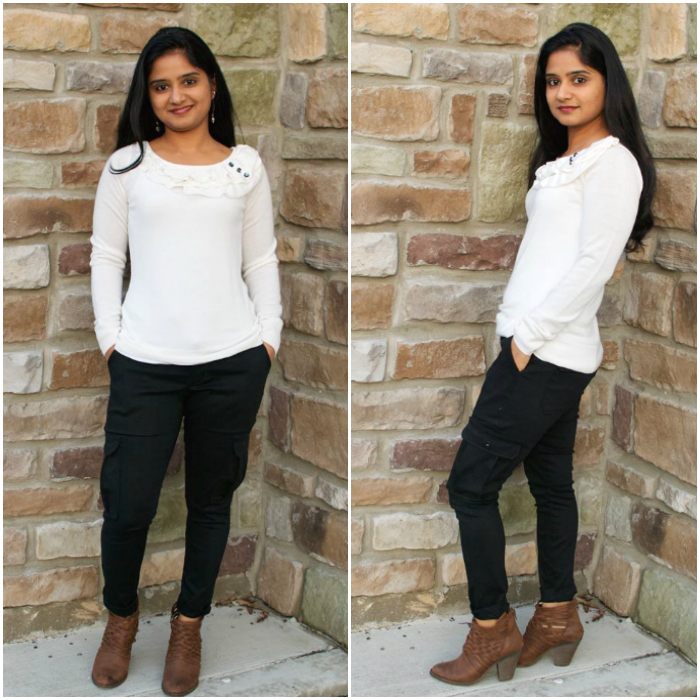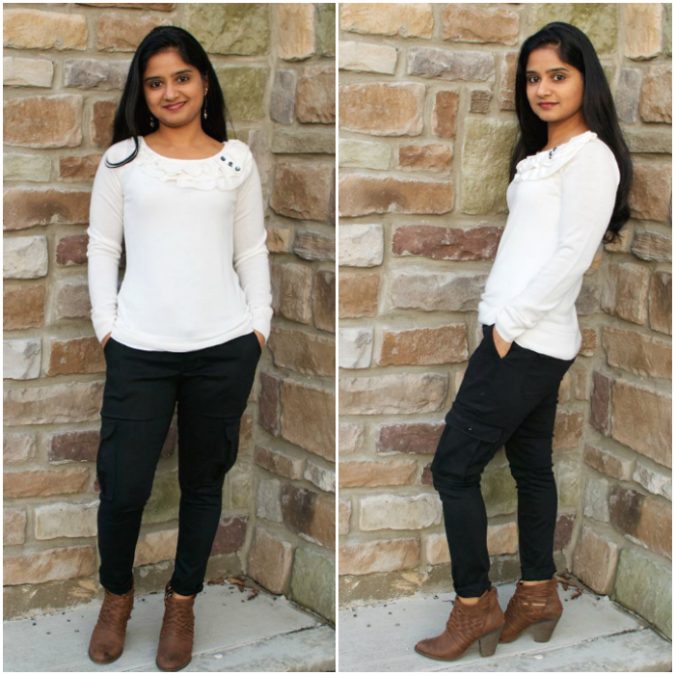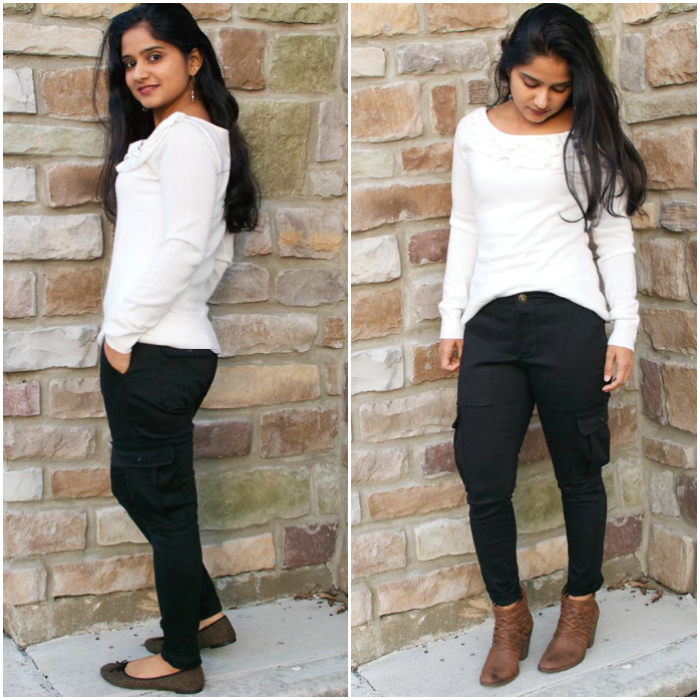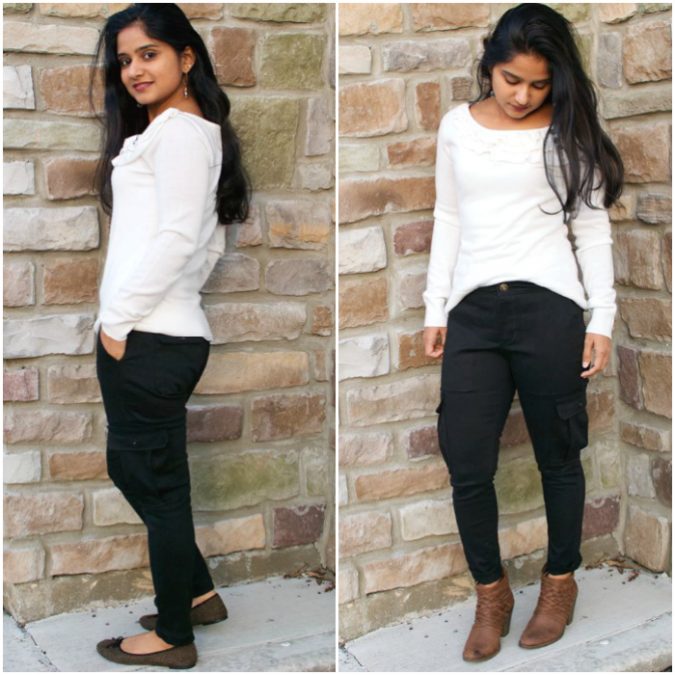 Patti also made a black pair, though slightly more weathered and casual.  I love the effortless laid back vibe on her Bryces!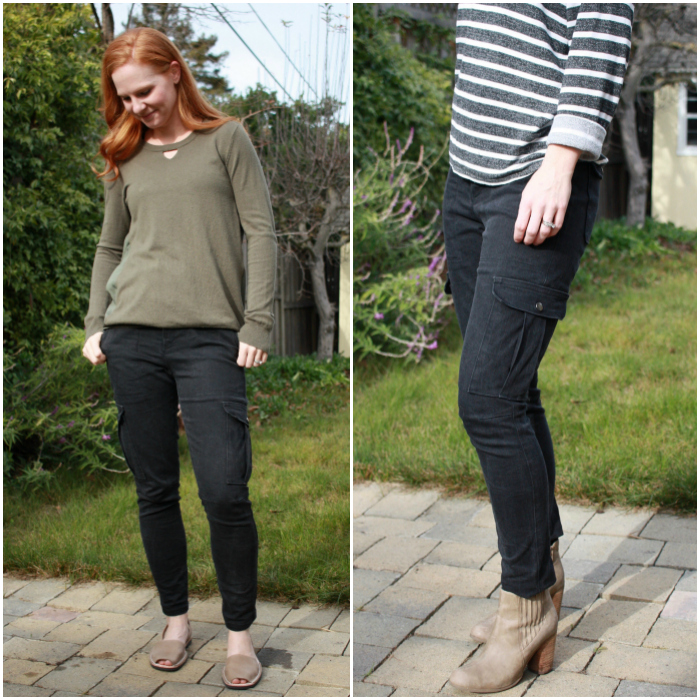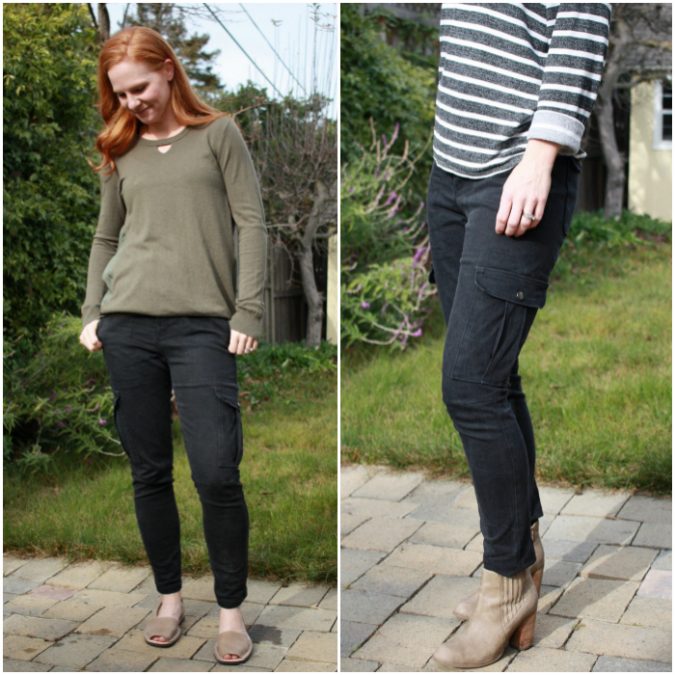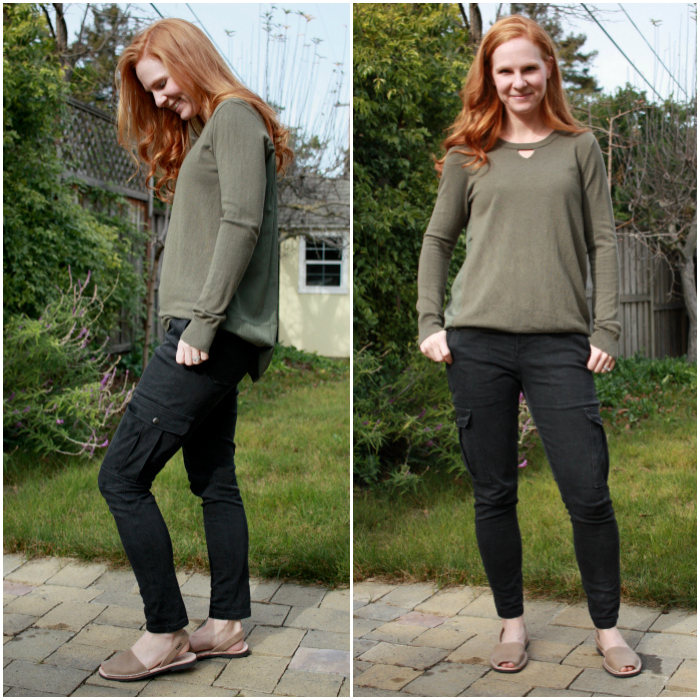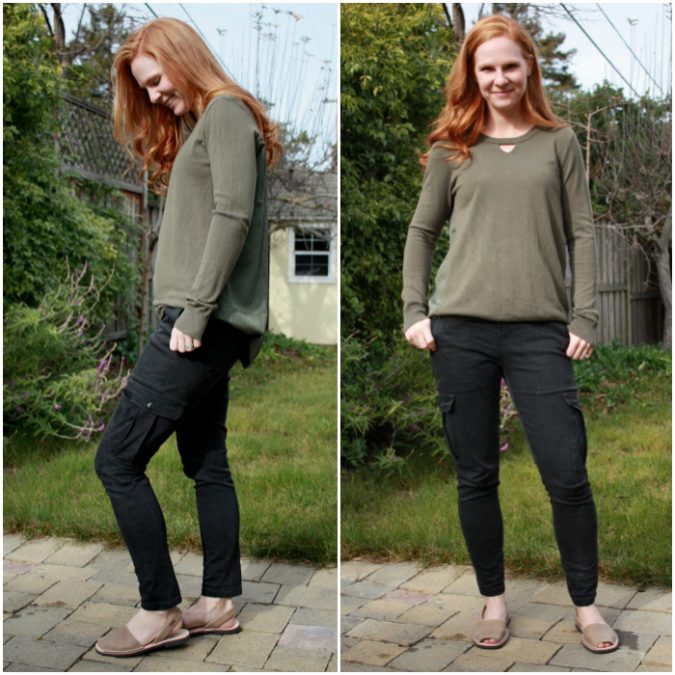 You guys, I am on the hunt for stretch camo twill, I promise.  I know so many of us want to copy Cori's awesome pair!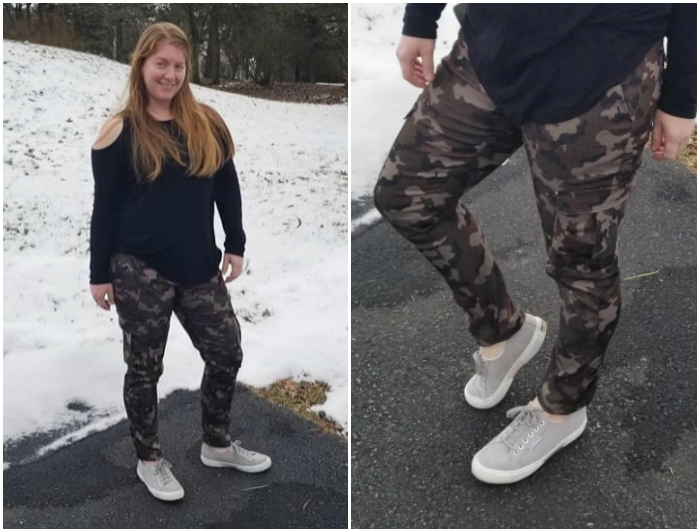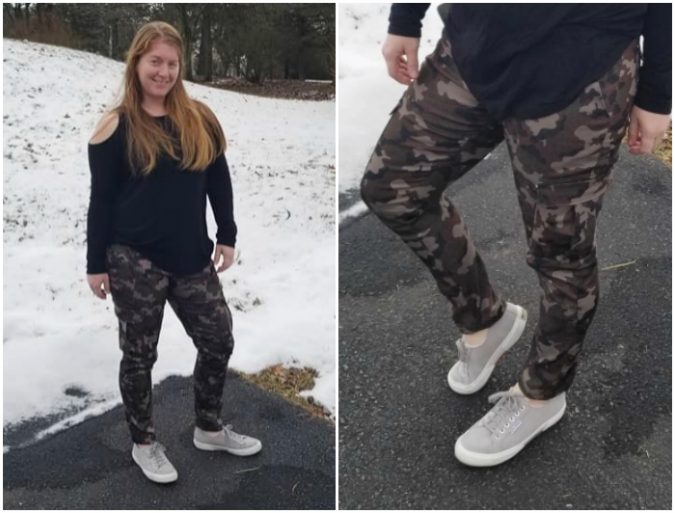 Tone's gray pair of Bryces look perfect for year-round wear.  I love how she styled it here for winter!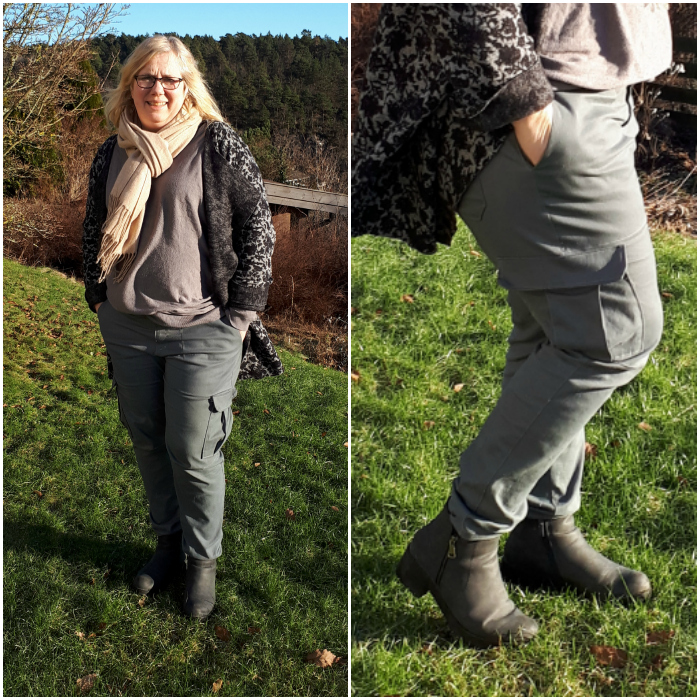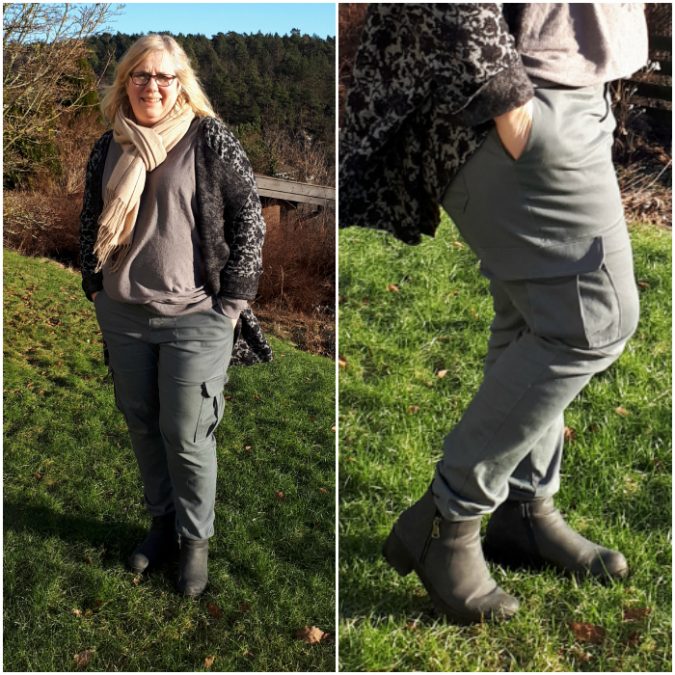 Courtney made a gorgeously rich wine colored pair – I love the Bryces in a bold color!  Style them with a fancier top, necklace, and cute booties like she did and you have a perfect outfit for a night out.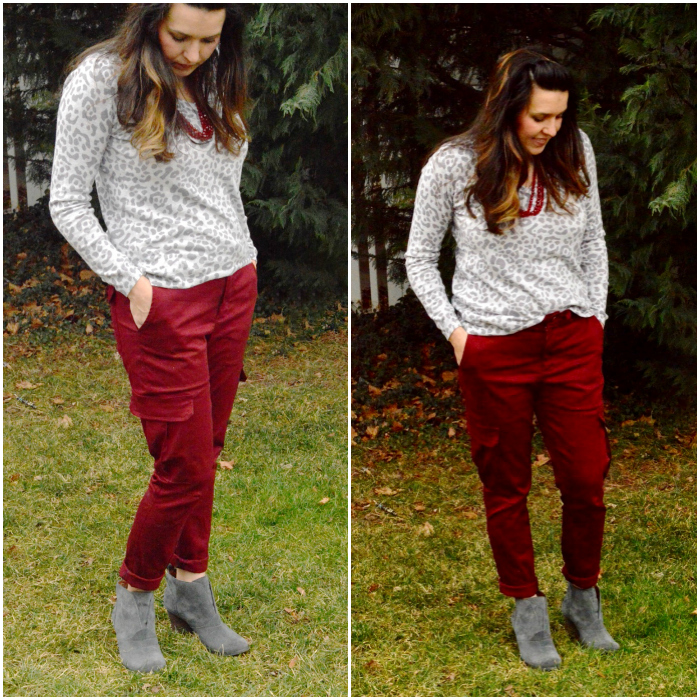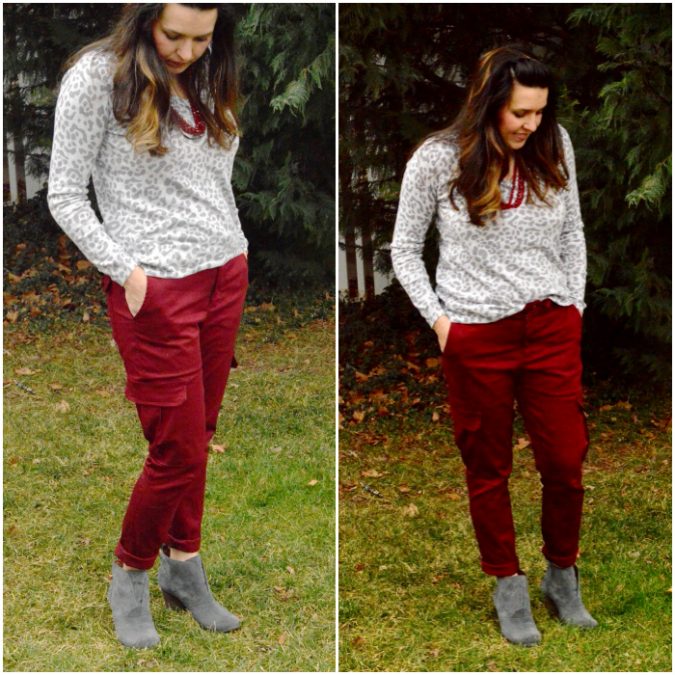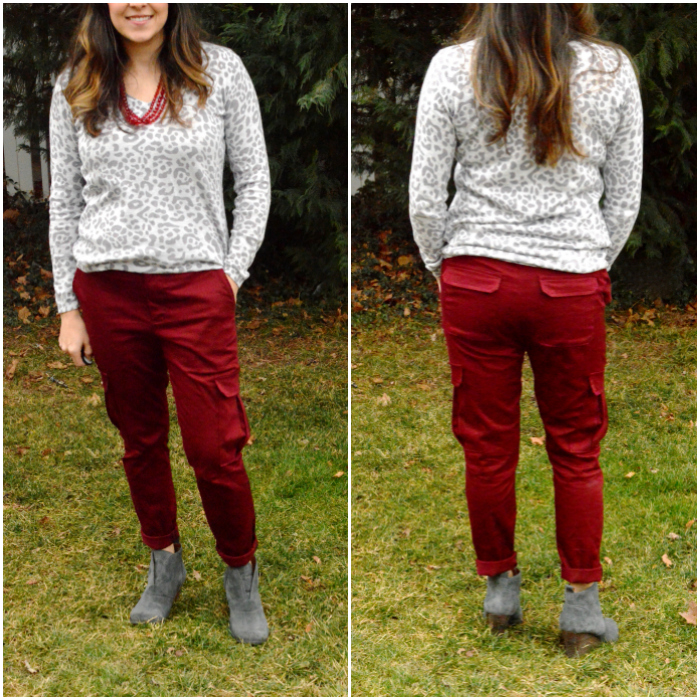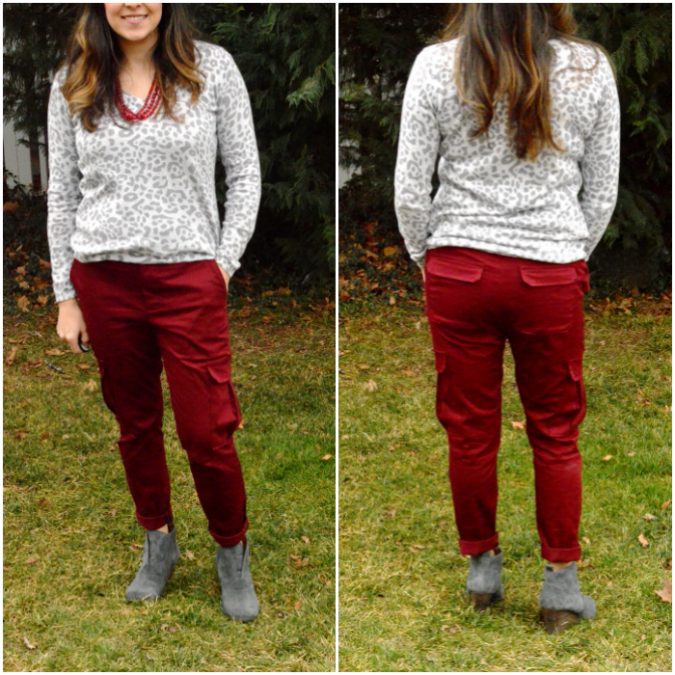 Teri never fails to put together an outfit that I could live in!  I think a striped tee and sneakers with the Bryce is perfect casual styling!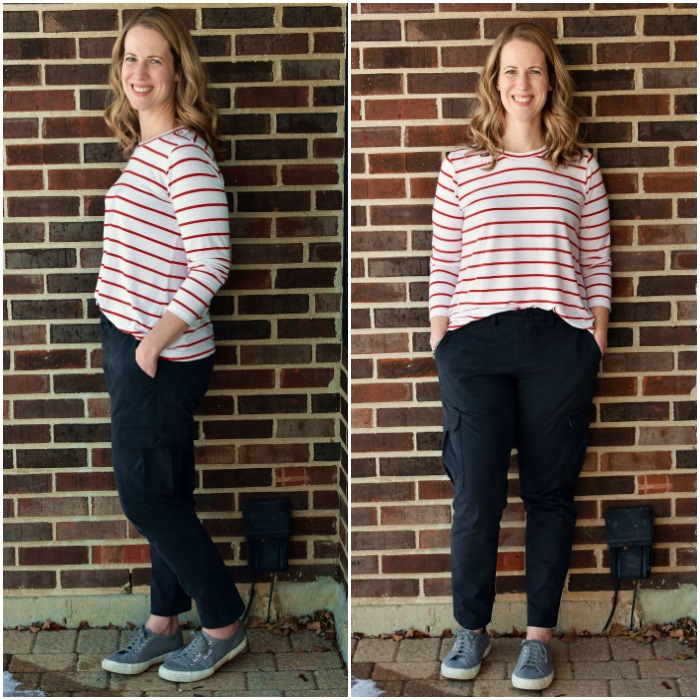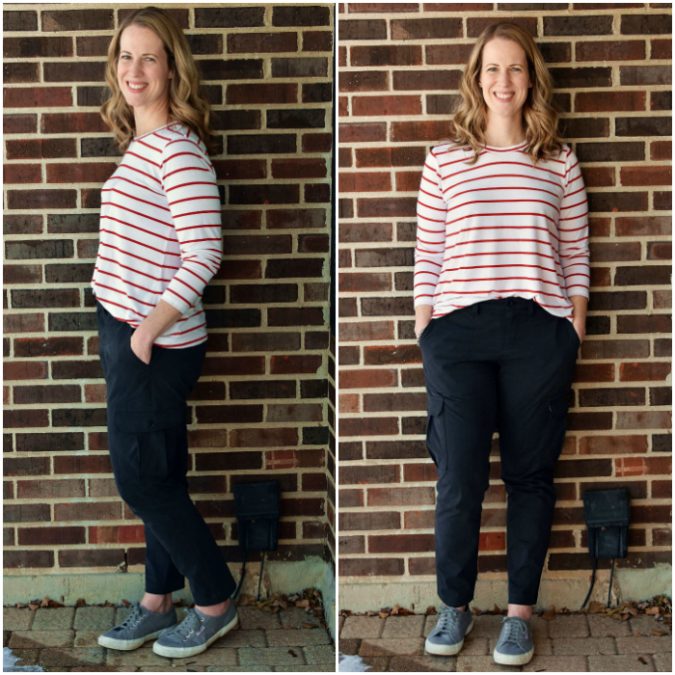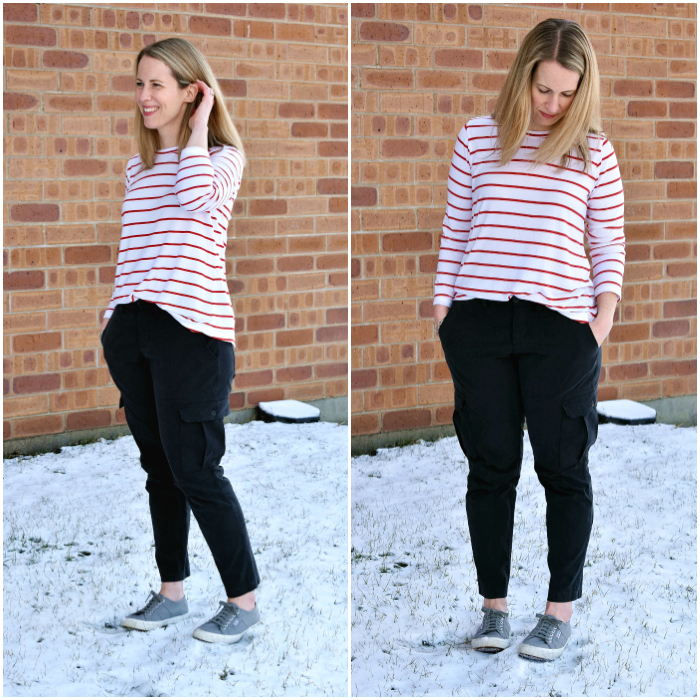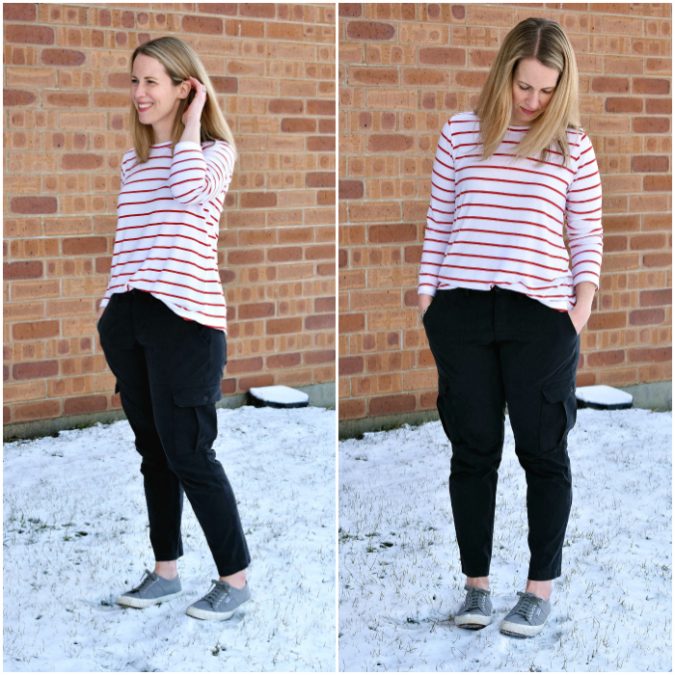 Mandy worked SO hard to get a great fit for her body and it really paid off!  I'm totally smitten with the relaxed casual feel of these, especially with an oversized sweater!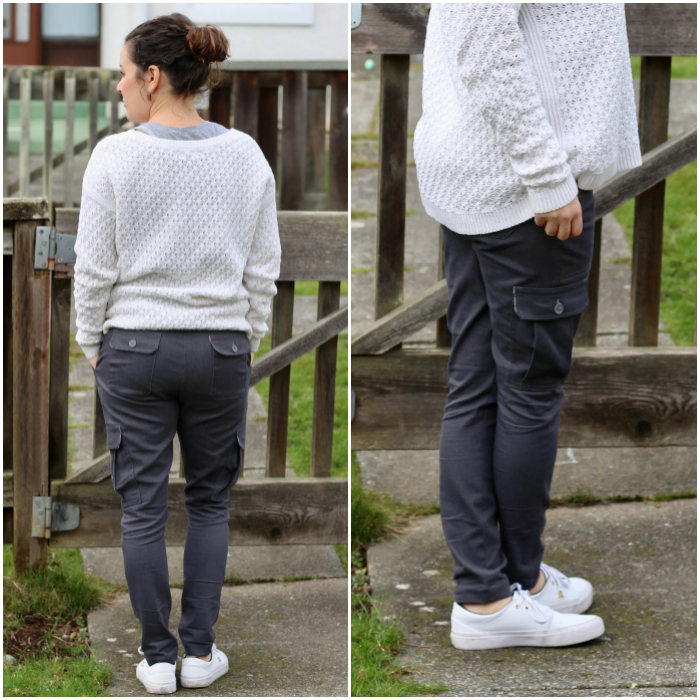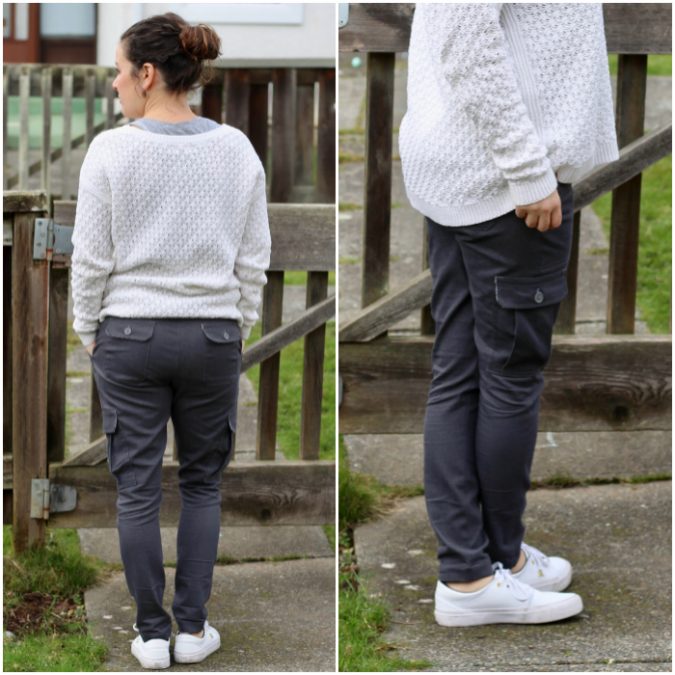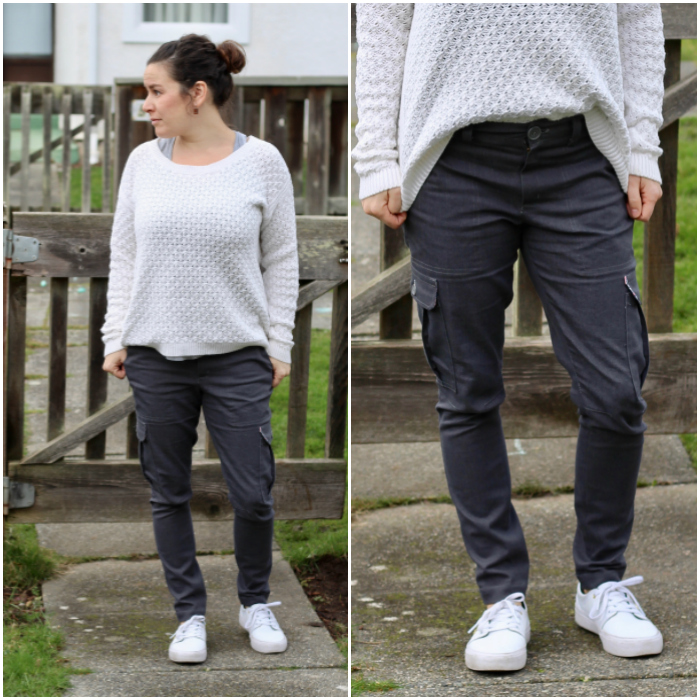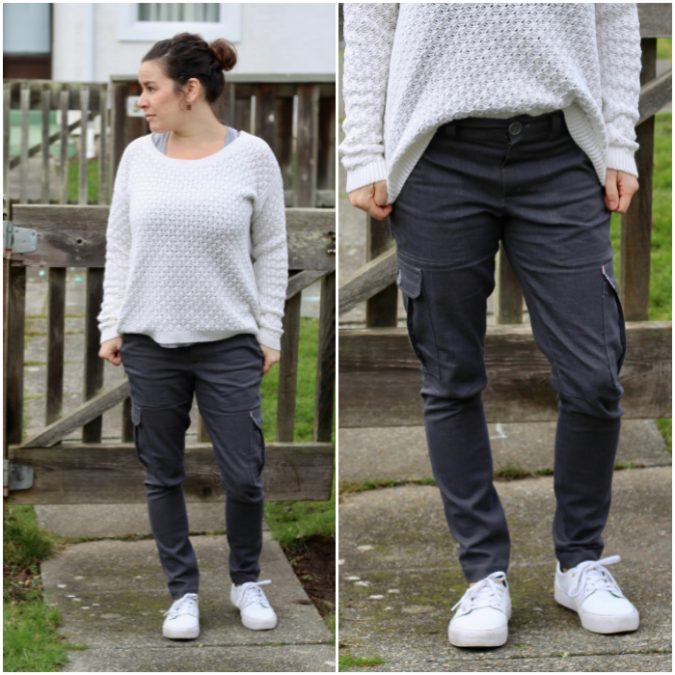 Pam made a classic pair of black pants, and paired with a striped top and jean jacket I think it doesn't get more effortlessly chic.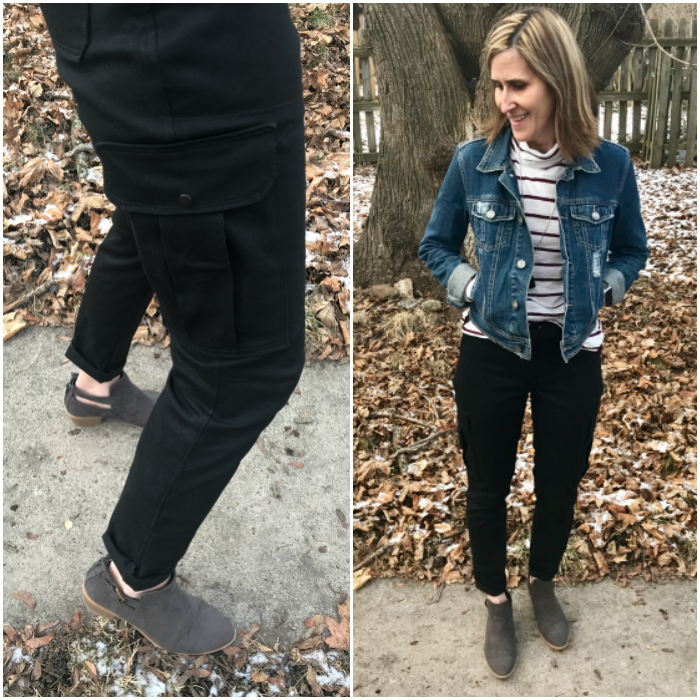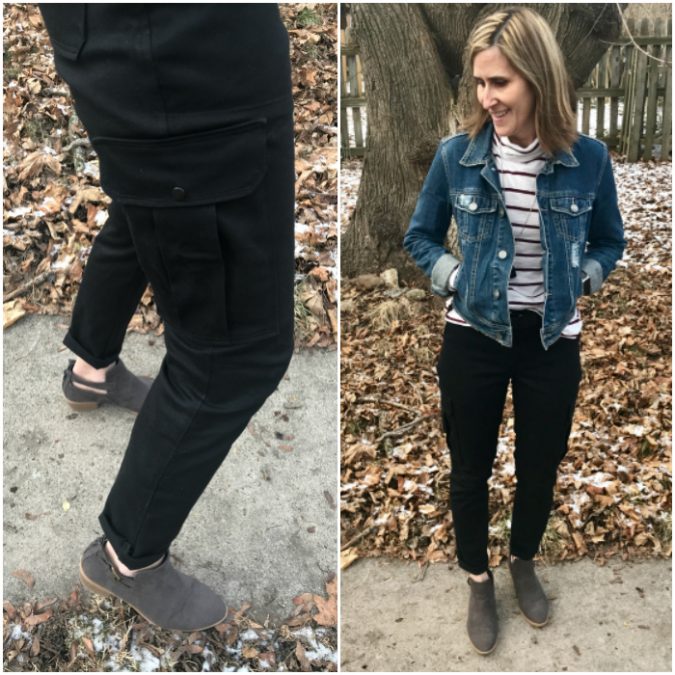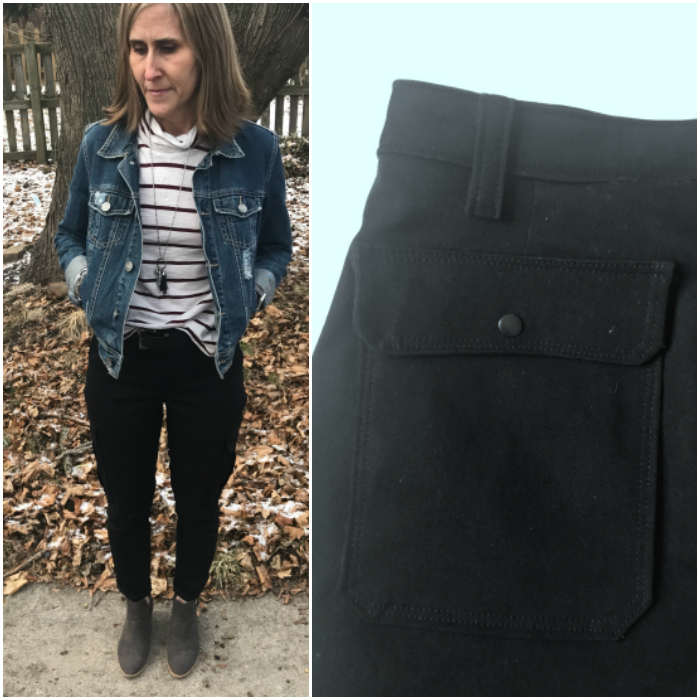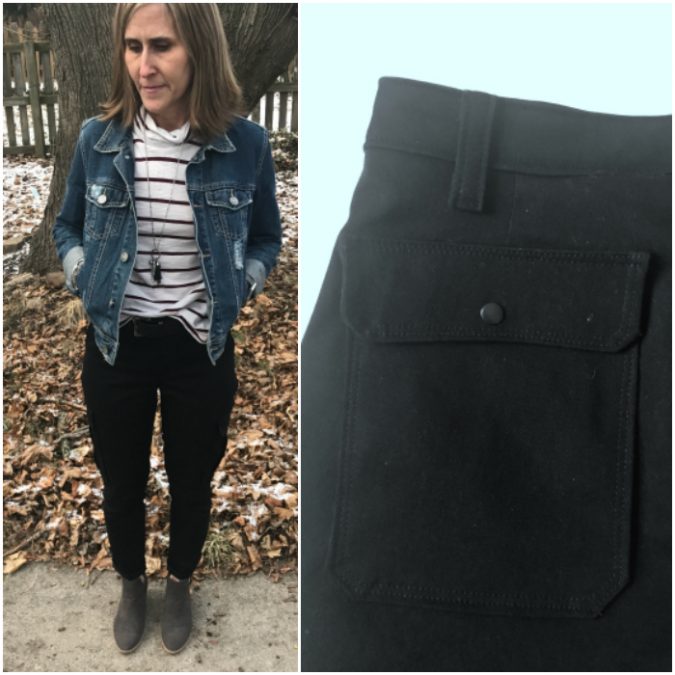 Kristin used corduroy for her Bryces, and it's so fun to see them in a different substrate.  I love how corduroy really makes them perfect for fall and winter!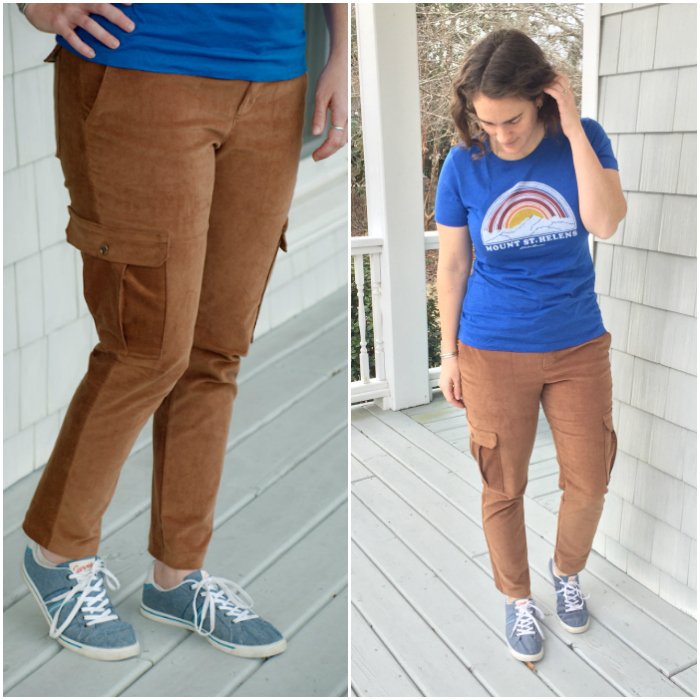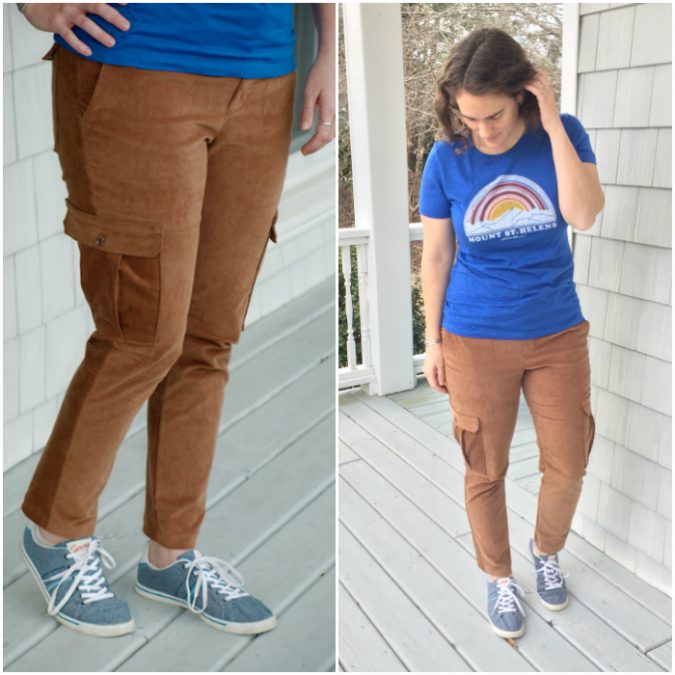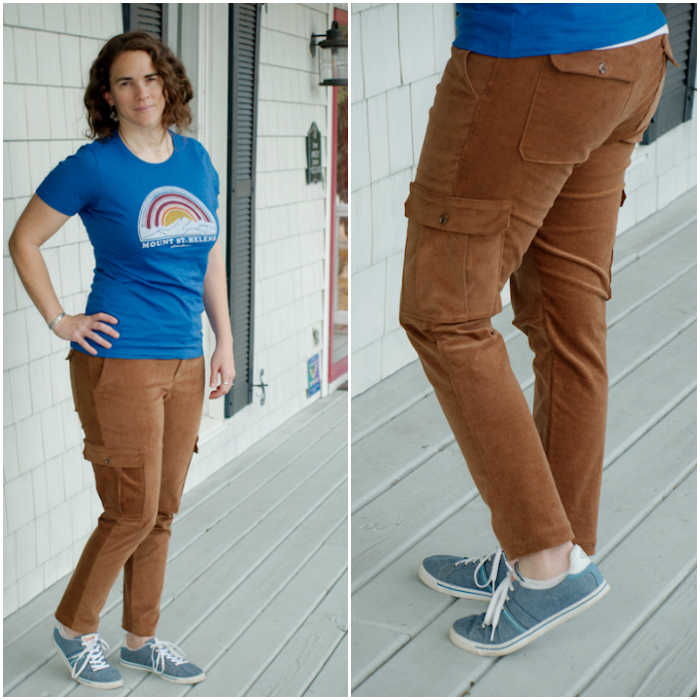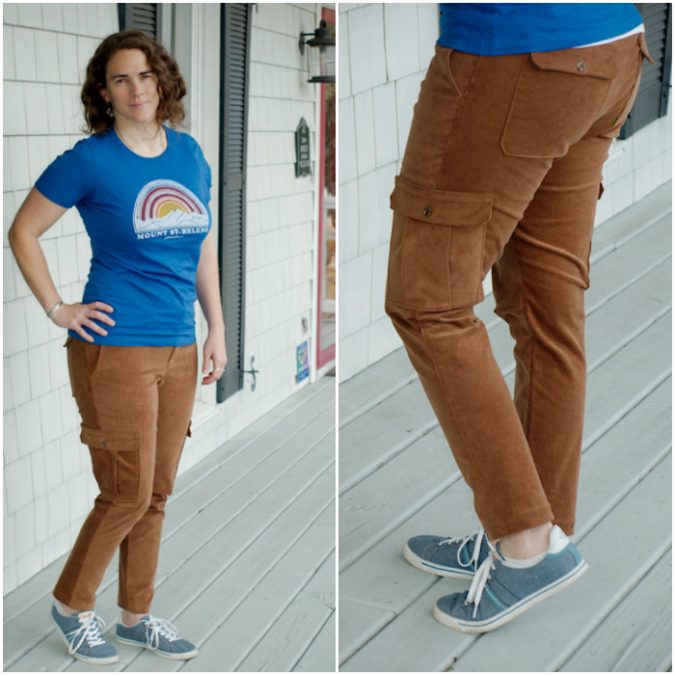 Emily worked so hard to get this perfect fit and I am totally in awe of her work.  They are so excellent!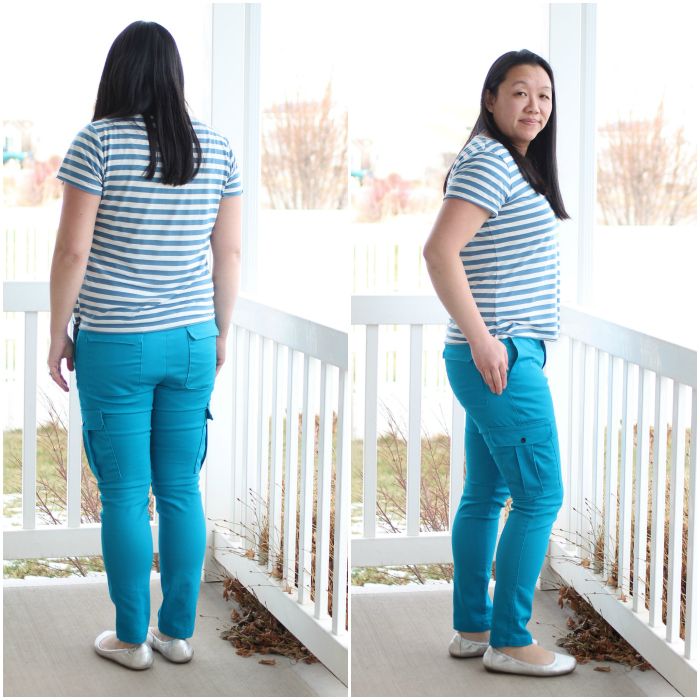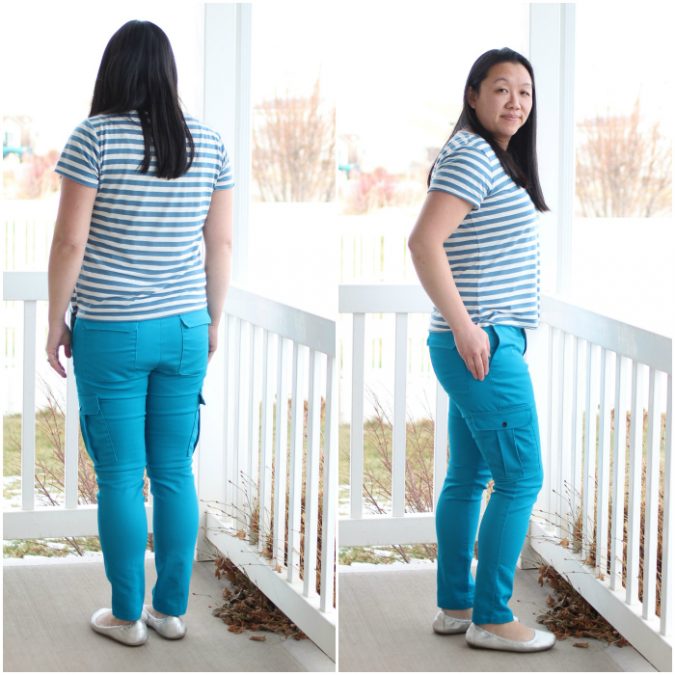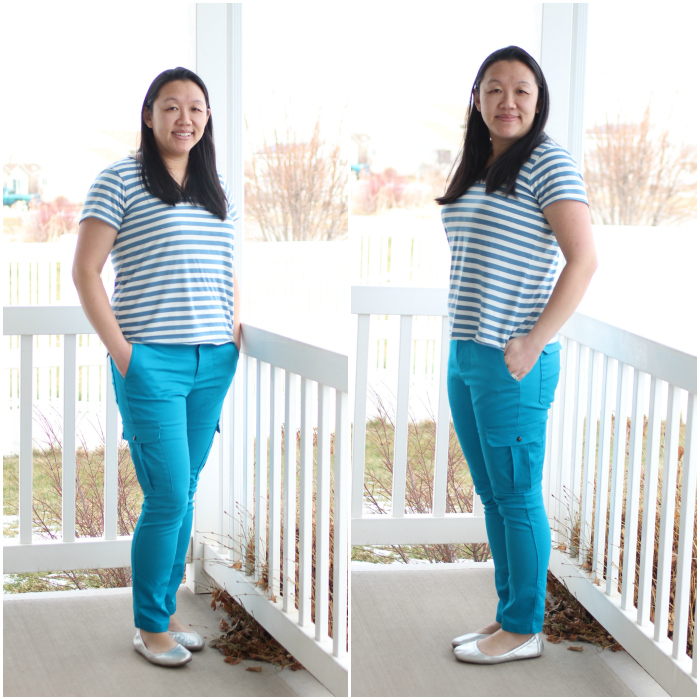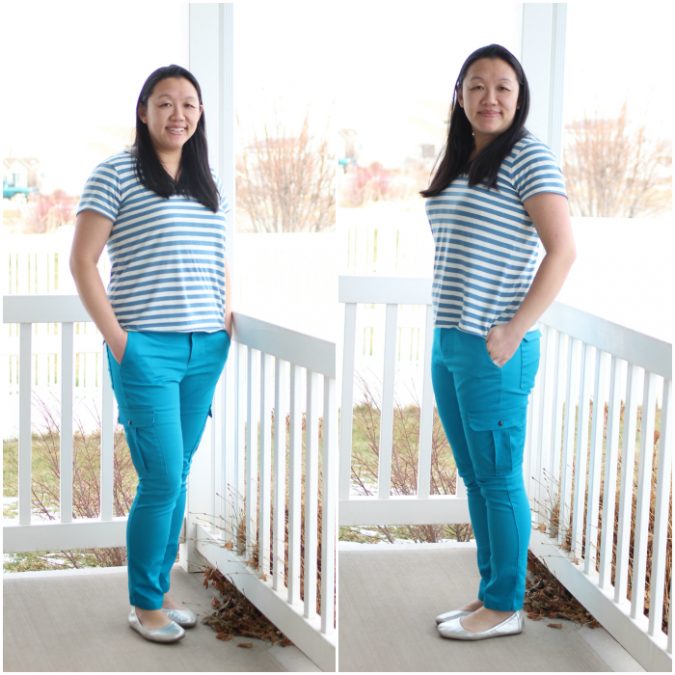 Emily is also doing all of us a huge favor by being the first person to sew up a pair of Bryces without the cargo styling.  She eliminated the cargo and back pockets and knee darts to make an absolutely gorgeous pair of gray sateen fancier trousers.  Thanks for showing us how it's done, Emily!  You can read all about her changes in her post.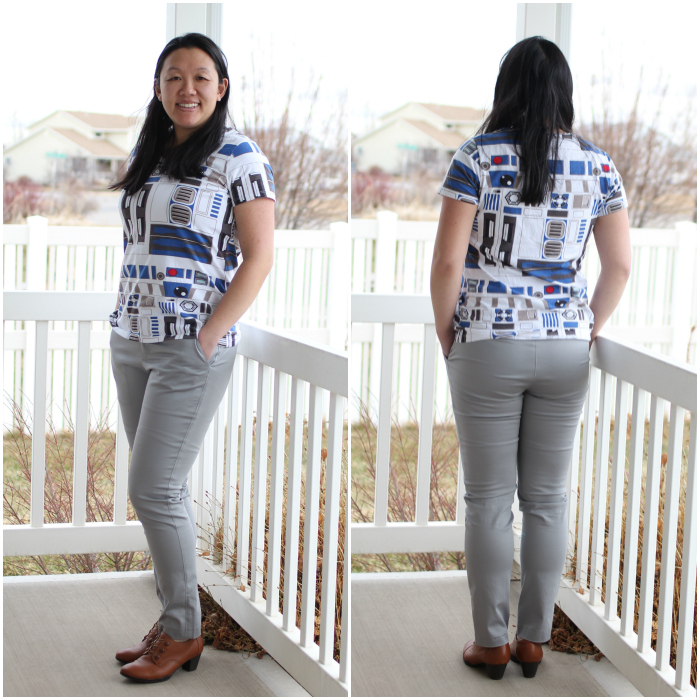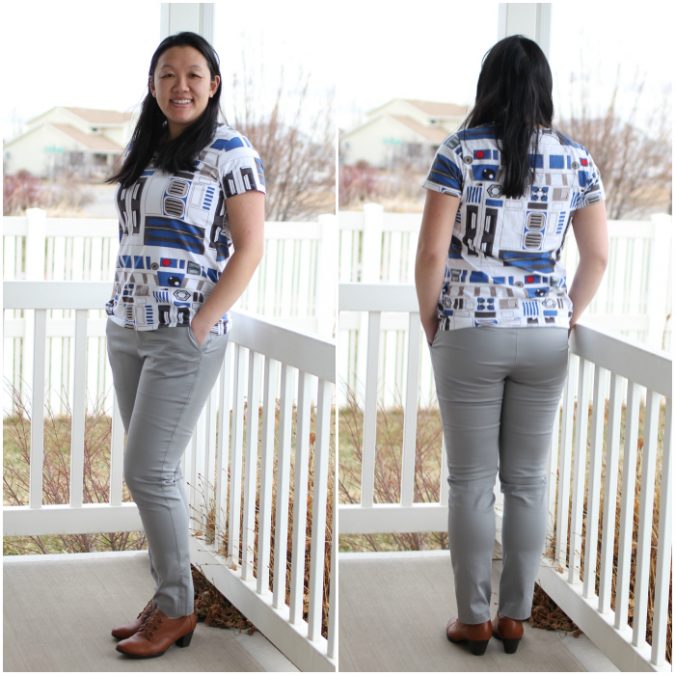 I'm totally in awe of the fit and color of Crystal's Bryces.  I'm searching for the perfect olive drab fabric so I can copy her.  I love how she styled it casually and I can also see them dressed up – they're so great!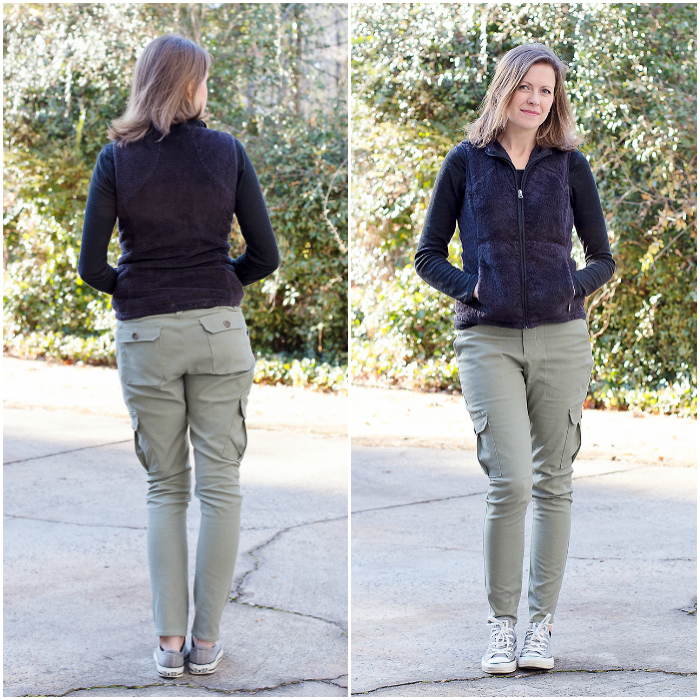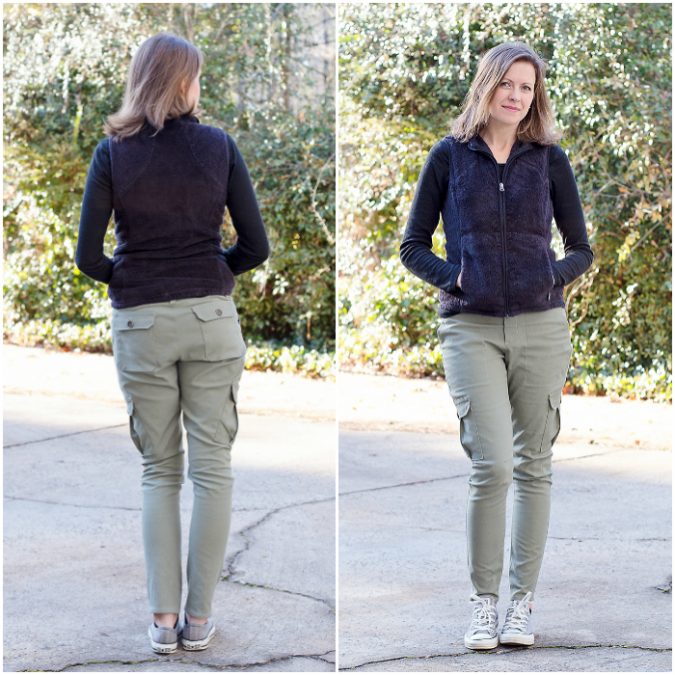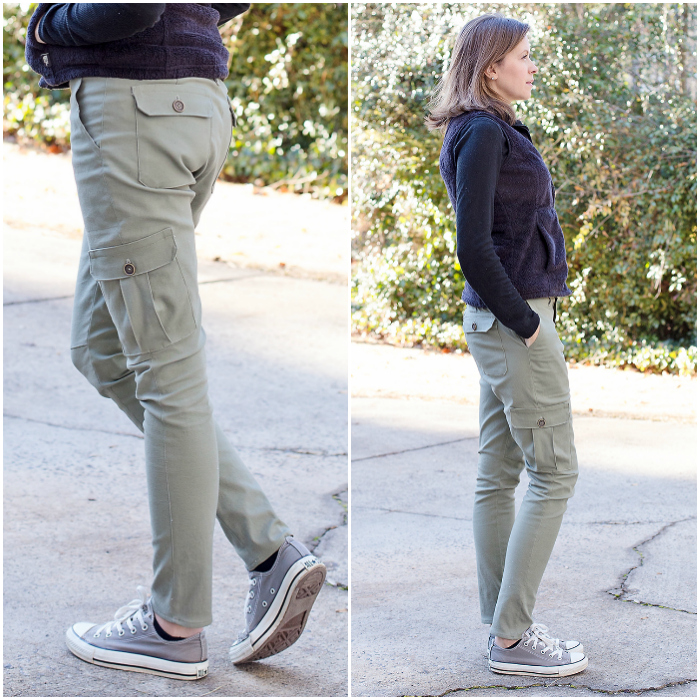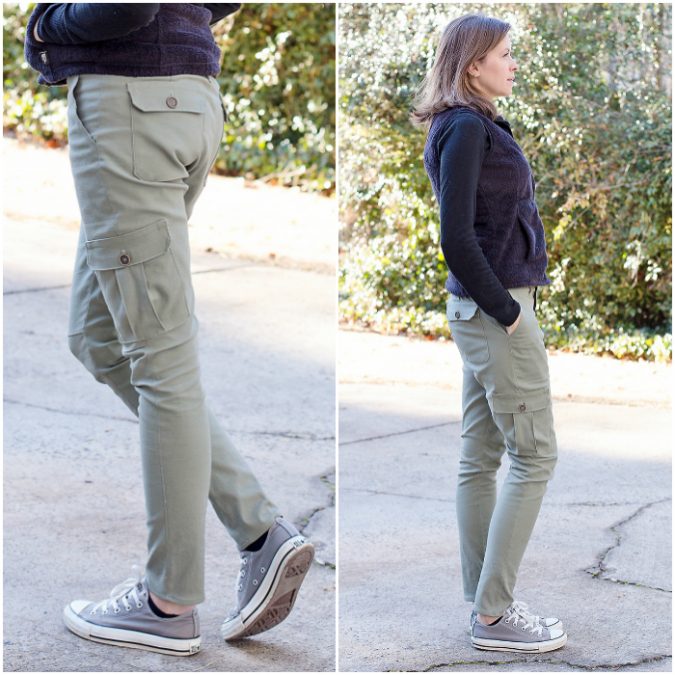 I love how Cathy's pants also feel a little more clean lined and dressed up because of the fabric color and her styling.  A bright pair of flats is perfect for the Bryces!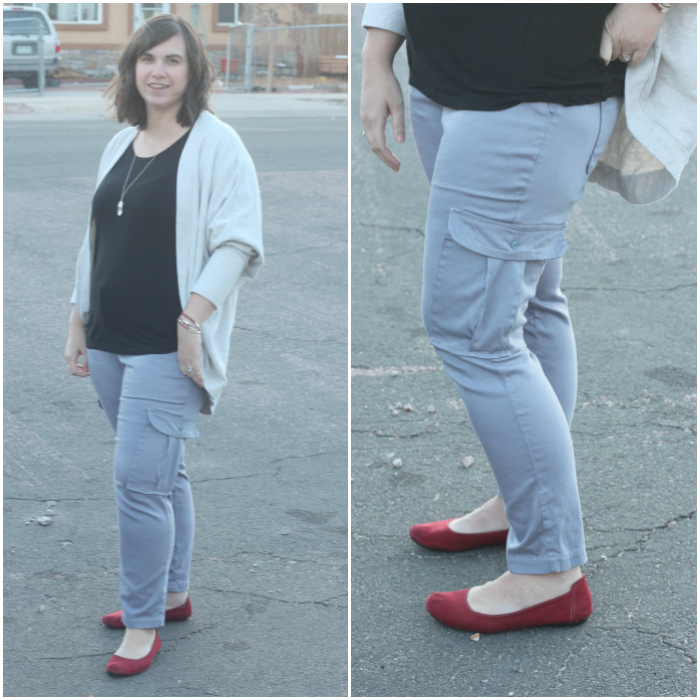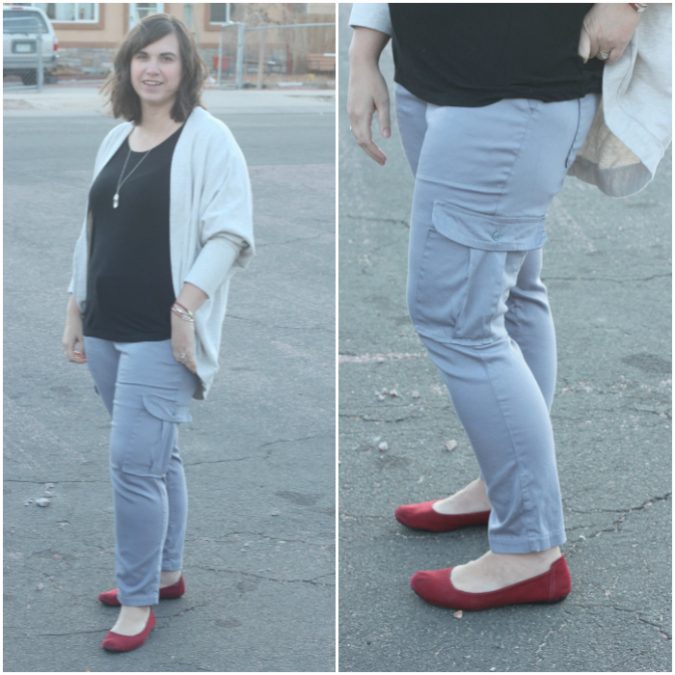 Cat's showing off another classic and timeless look with her sleek black pants, chambray shirt, and sneakers.  Special thanks to Cat for pretesting the Bryces too, which helped make the regular testing go so smoothly!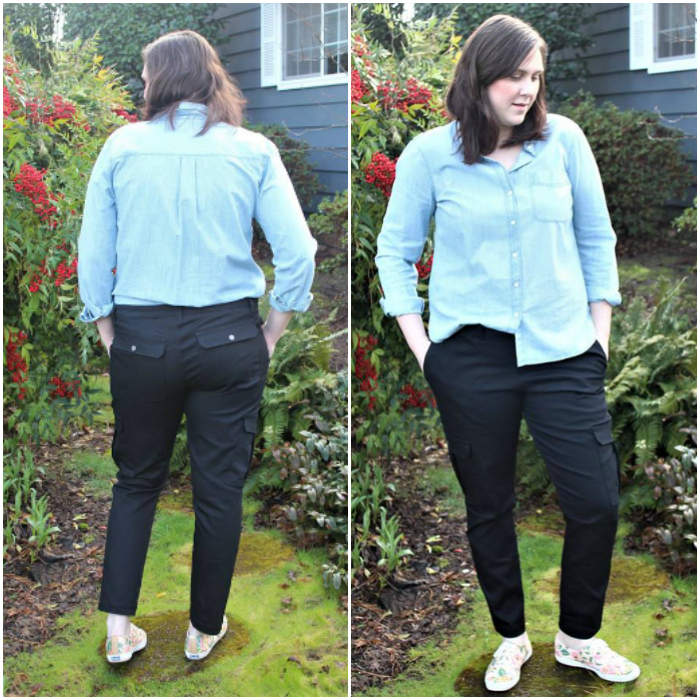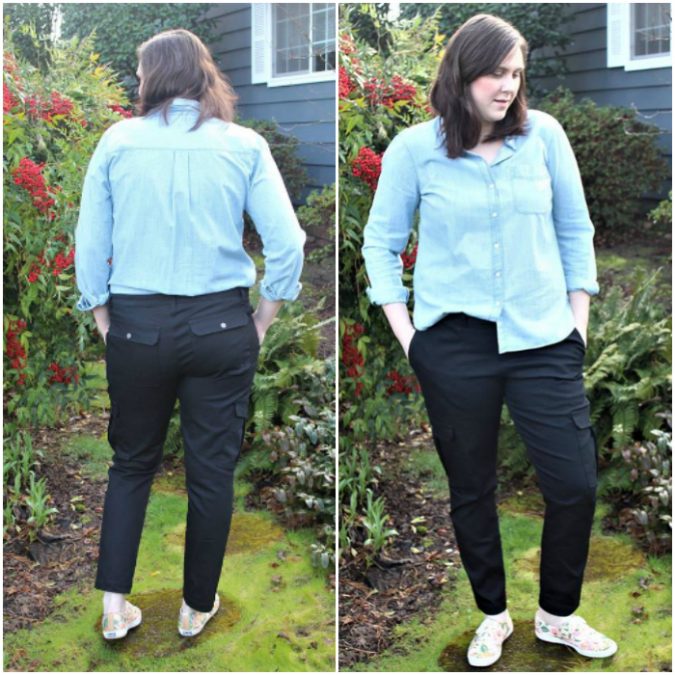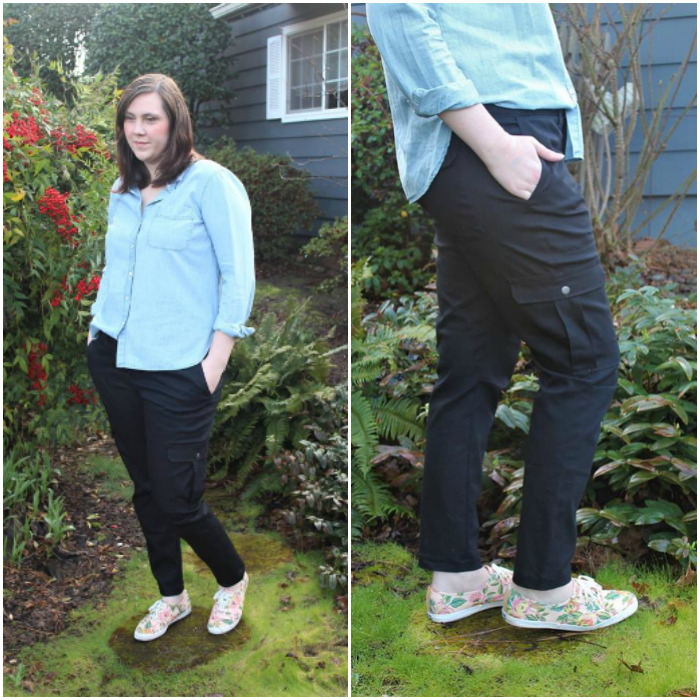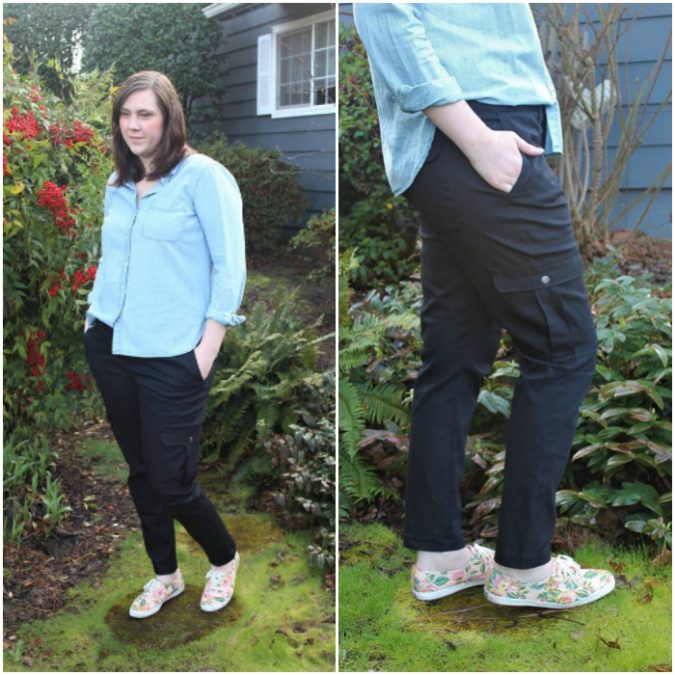 Lastly, although the pants turned out pretty great, the real star of this testing group was when Cat revealed she had met Jeff Goldblum on her way to fabric shopping (he's one of my celebrity boyfriends, swoon).  So, moral of the story – go fabric shopping more.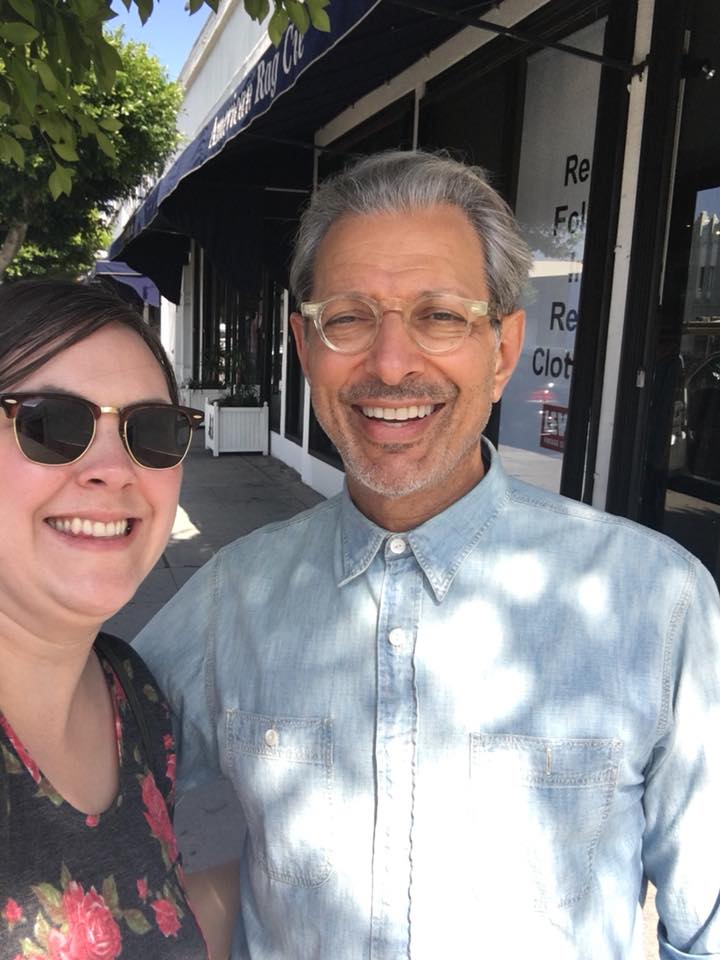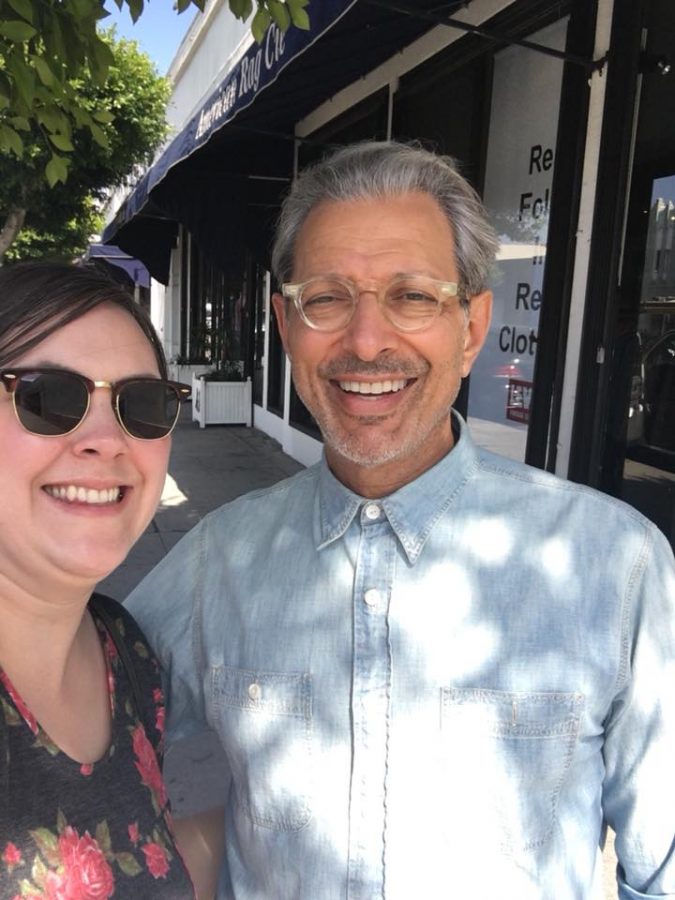 I can't thank my super talented testers enough for all of their amazing work on this pattern!  I absolutely love all the pants they made!  Thanks ladies!
Don't forget to grab the Bryce Cargo Pants while they're at a reduced price through midnight tonight, mountain time.  Happy sewing!