Emi is a longtime HJ pattern tester and maker of drool worthy garments and I am so excited to have her on the blog today!  She's sharing the back to school capsule wardrobe she made for her daughters with our Juniors line.  I love every single piece and her fabric pairings are just perfection!
---
Hi! I'm so excited to be here sharing a couple of things that I made for my daughters. I am a big fan of the casual and sporty vibe of the Hey June patterns, which I think are perfect for active girls – and perfect for back to school!
When I realized my big girl had sized into the Juniors patterns, I was eager to get them all! The first pattern I tried a little while back was the free Woodstock Swing Tee, which she still loves and wears.  This time, I went for the City Park Tee.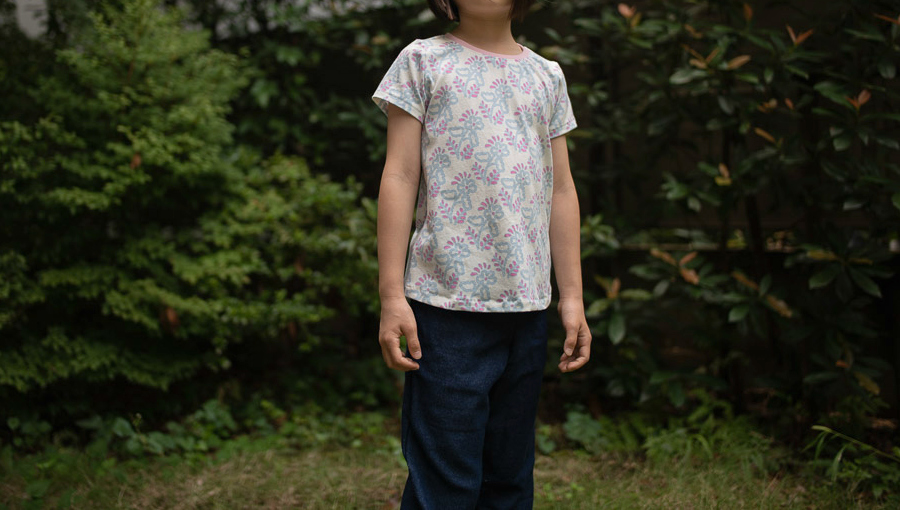 My girls love dresses, and the swingier the better, so I decided to usethe dress hack that is already on the blog. I cut the pattern at the waist as instructed, and split the skirt into four sections to spread it out and make it really swingy. I'm not going to go into detail here, since Adrianna has already done that in the post. Her instructions are very clear and the pattern comes together very quickly! I used a jersey knit from Raspberry Creek Fabrics, and my daughter decided it looked best with a pair of sweatpants underneath, haha.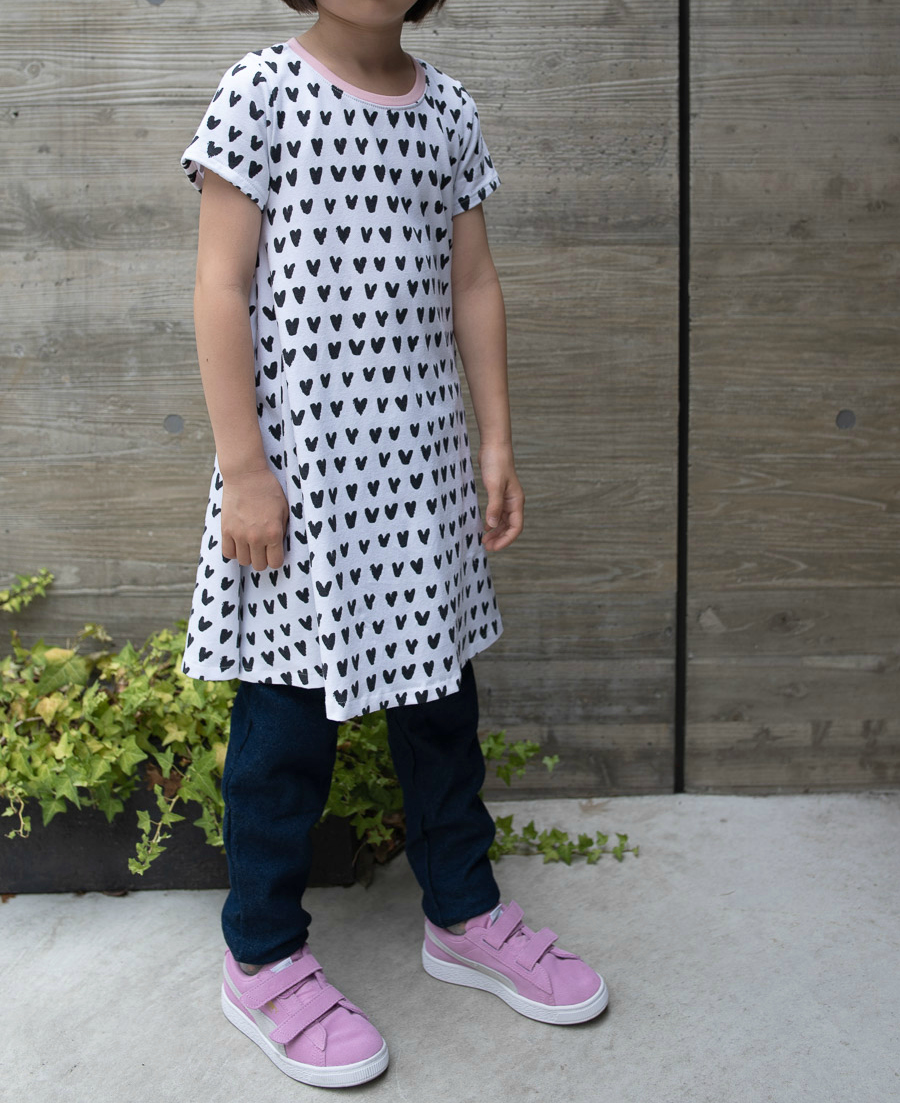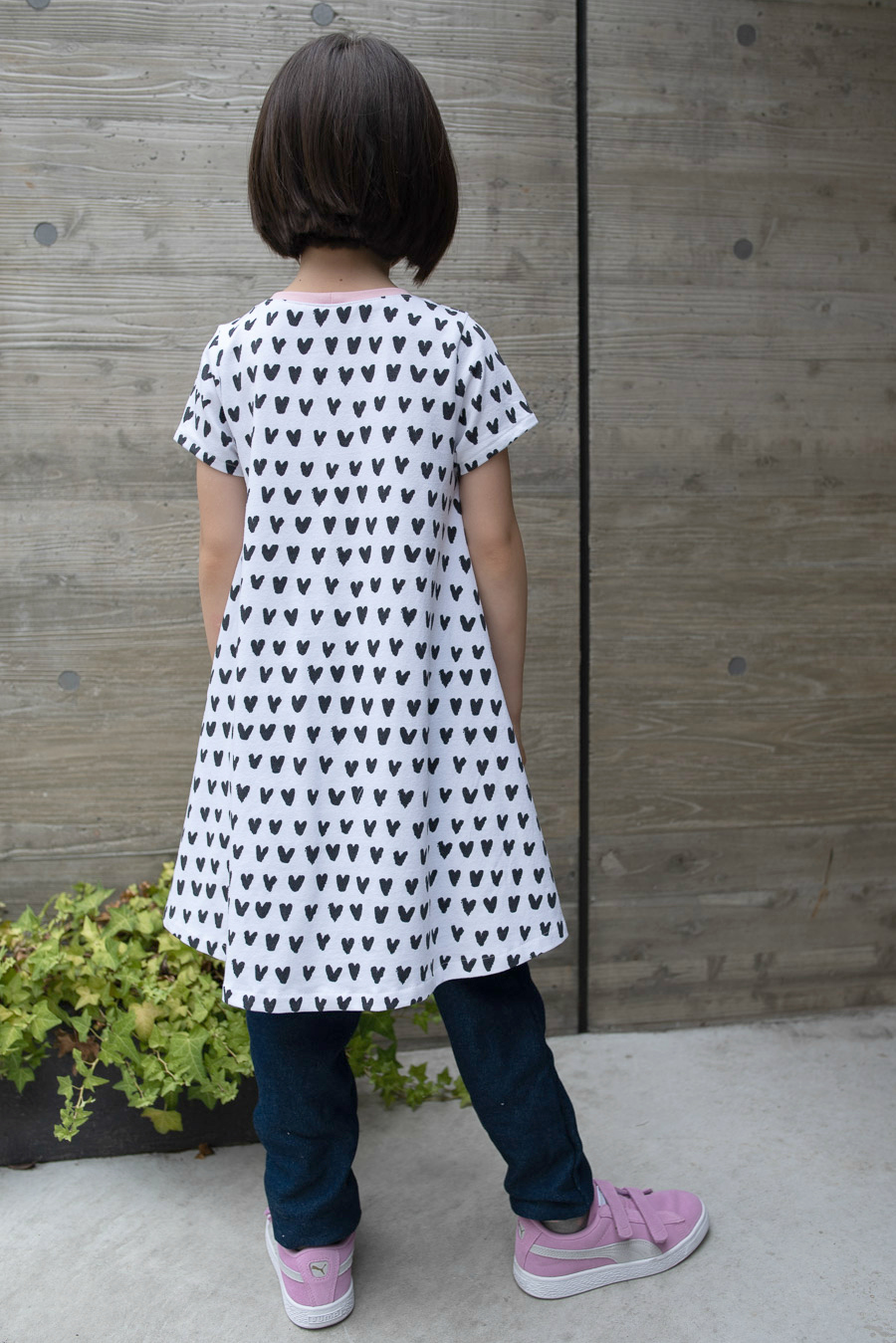 She liked it so much that she asked for another one. Well, how could I say no?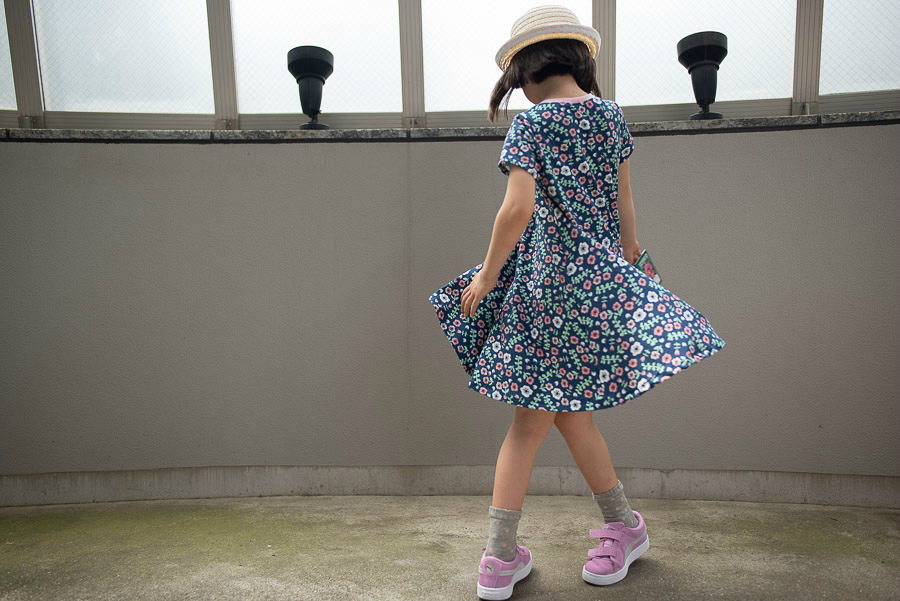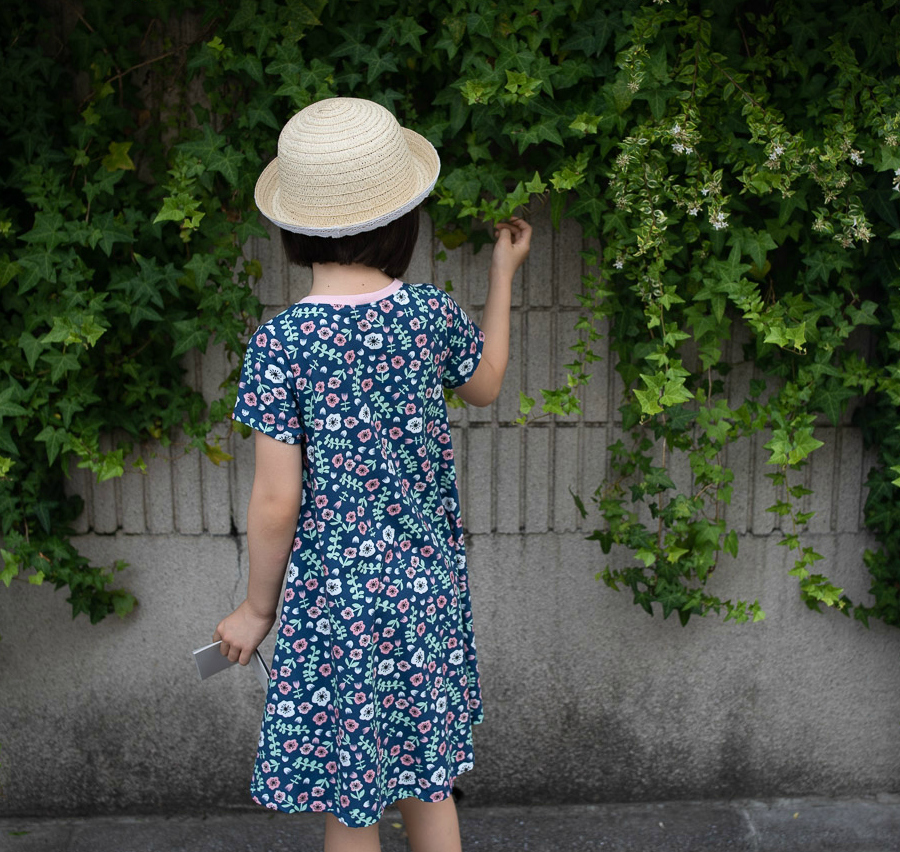 (Fabric: HPY Fabrics, purchased from Sew Good Knits)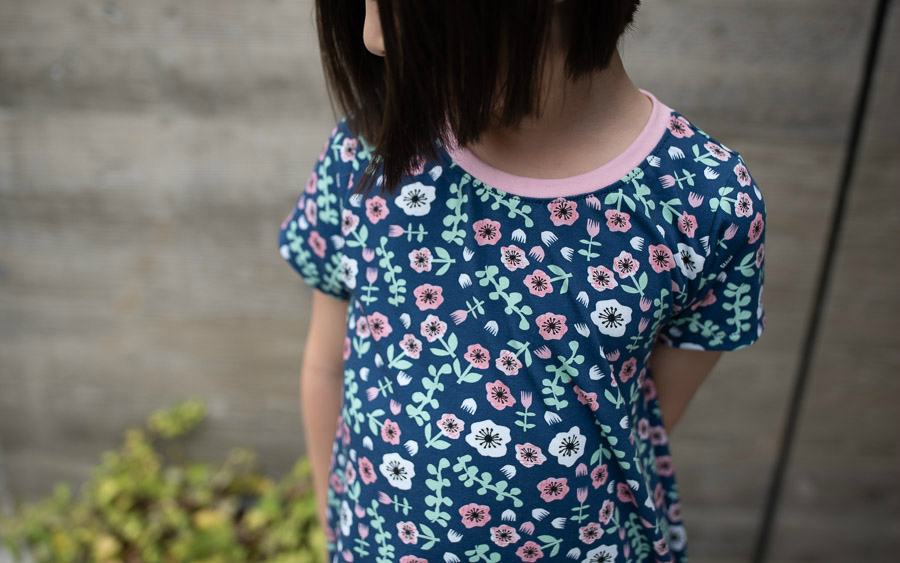 You can't have a back-to-school capsule without a cardigan, right? She wanted something "really long, like a cape", so I decided to take a look at Adrianna's Tallinn Duster Sweater tutorial to guide me. Basically, I just lengthened the Greenpoint Cardigan and flared out a bit from the waist to the hem because I wasn't going to do the split side seams. It ended up being about 3cm (1.25″) wider at the bottom compared to the original pattern.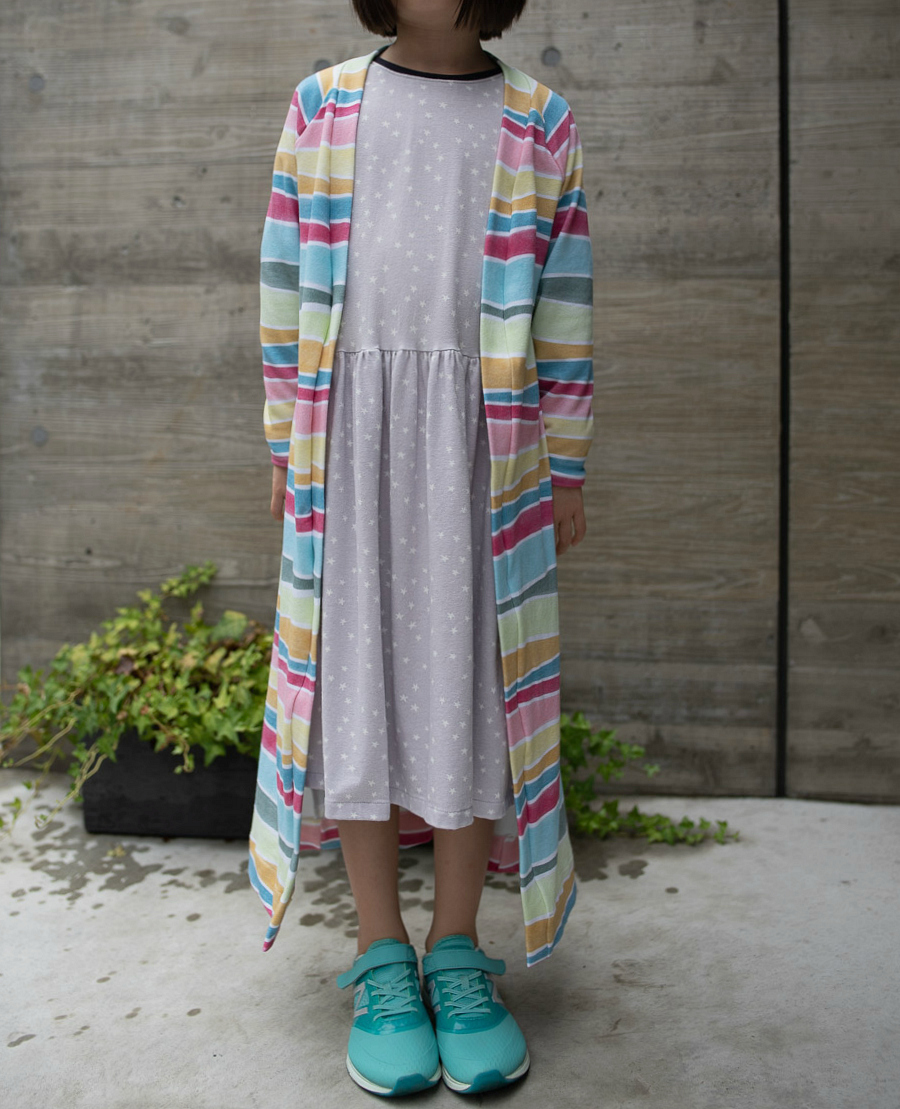 Long enough for you? Haha.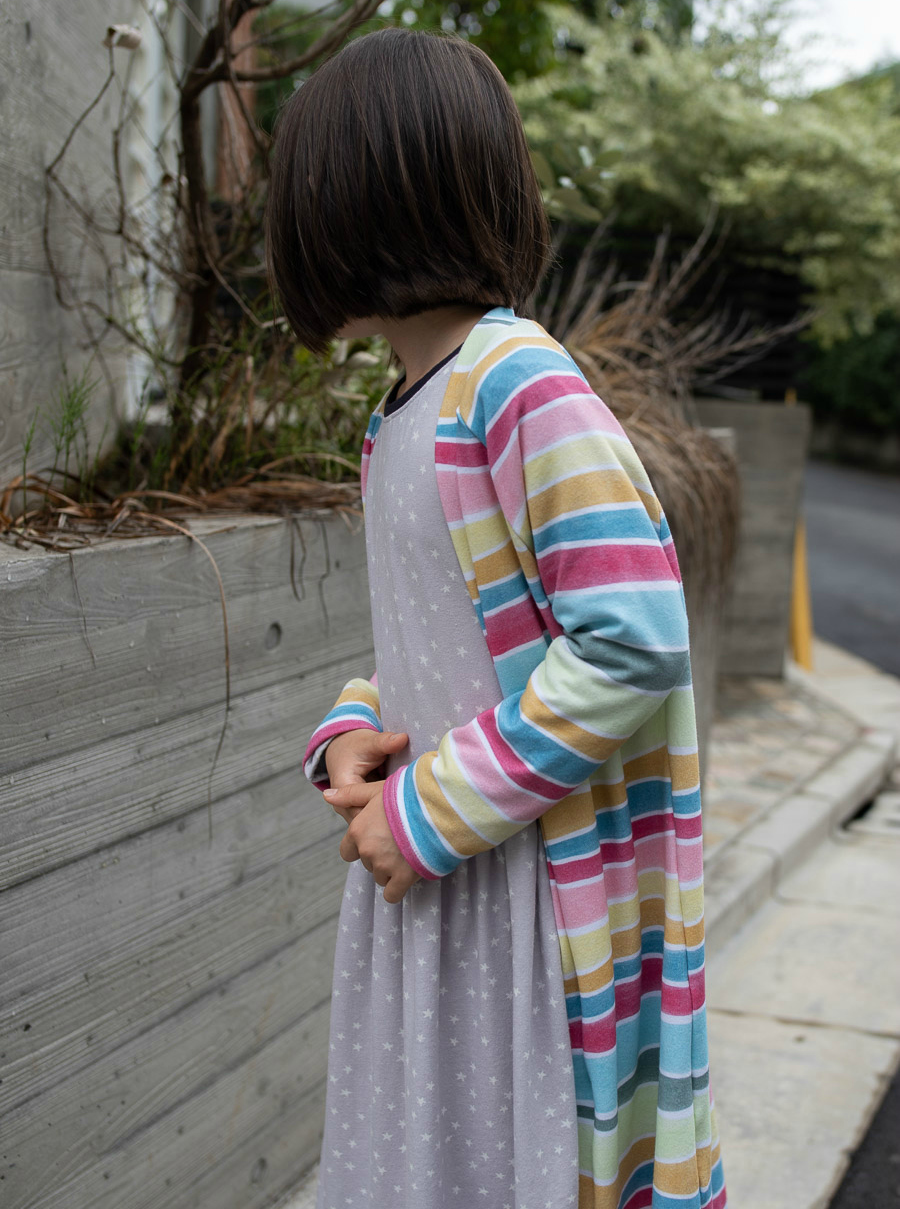 Incidentally, the grey dress (fabric: Cotton + Steel, designed by Alexia Abegg) is the Kensington Dress and Tee and I opted for the simplest version: long-sleeves, no placket. I made one for my younger daughter last year, and though I left off the placket on hers too, it was so cute I wanted to make it again. This time for my older daughter, in a size too large so she can wear it for longer.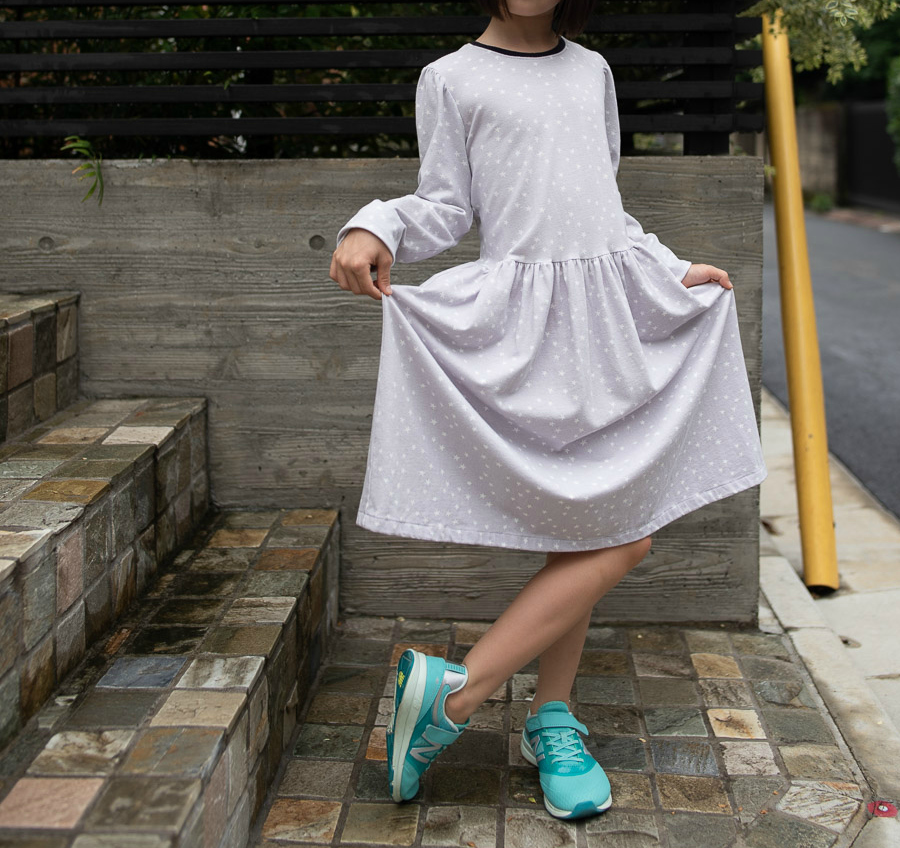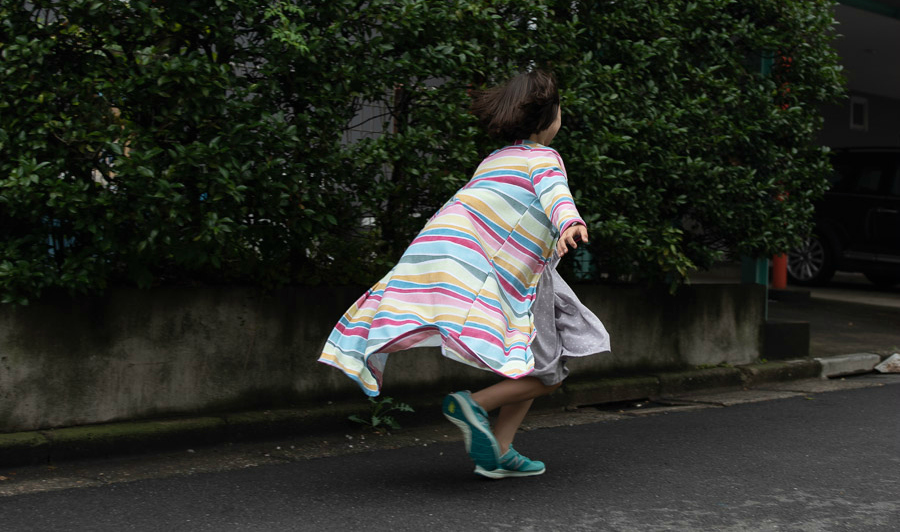 She loves how this fabric "looks like the beach and the sunset at the same time." Another gem from RCF designed by the talented Emily.
Before I go, I wanted to mention the free Racerback Dress, which is such a great pattern, and the first Hey June pattern I ever tried. I made this one for my younger daughter early in the summer, but I think it could work as part of a capsule if you layer it.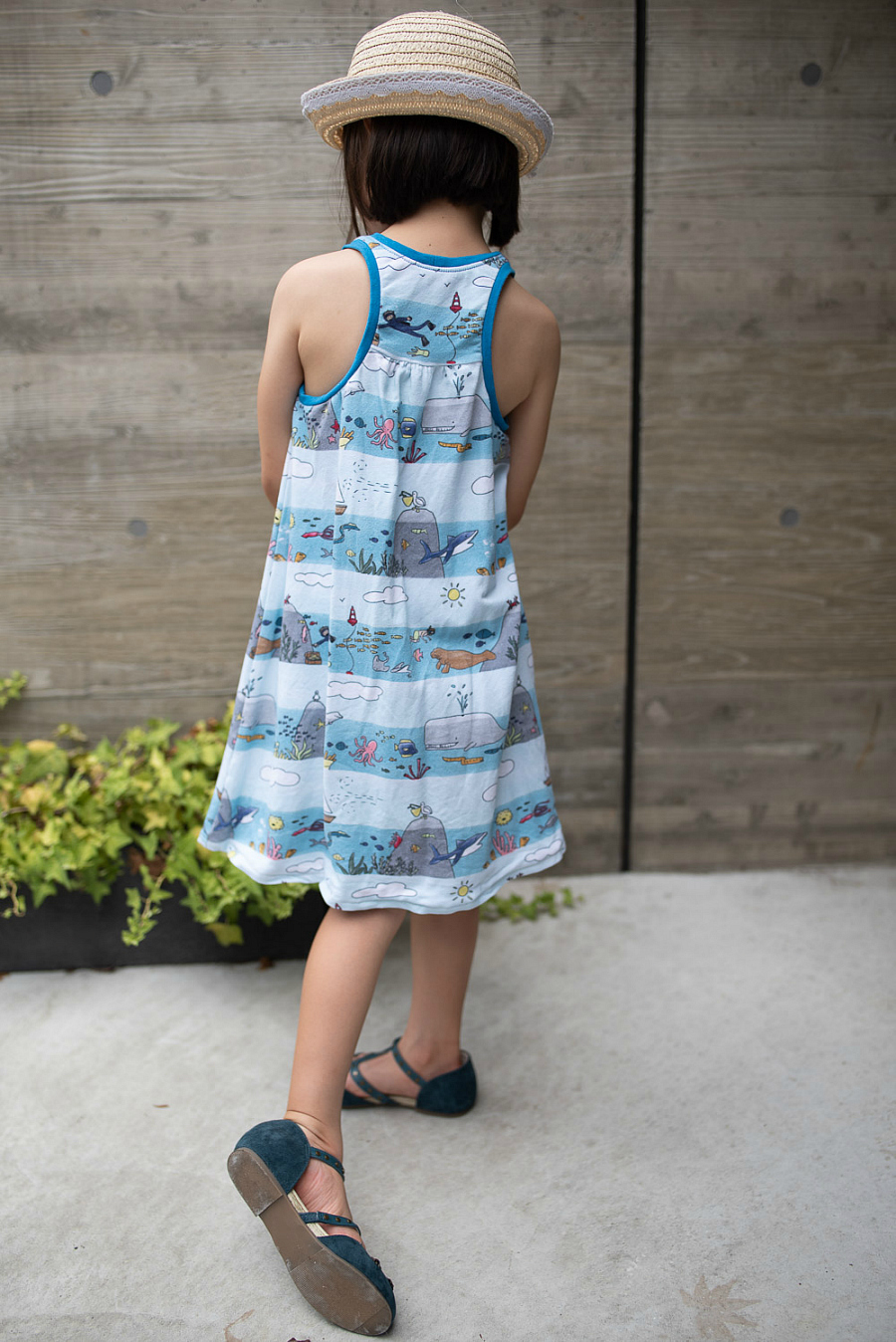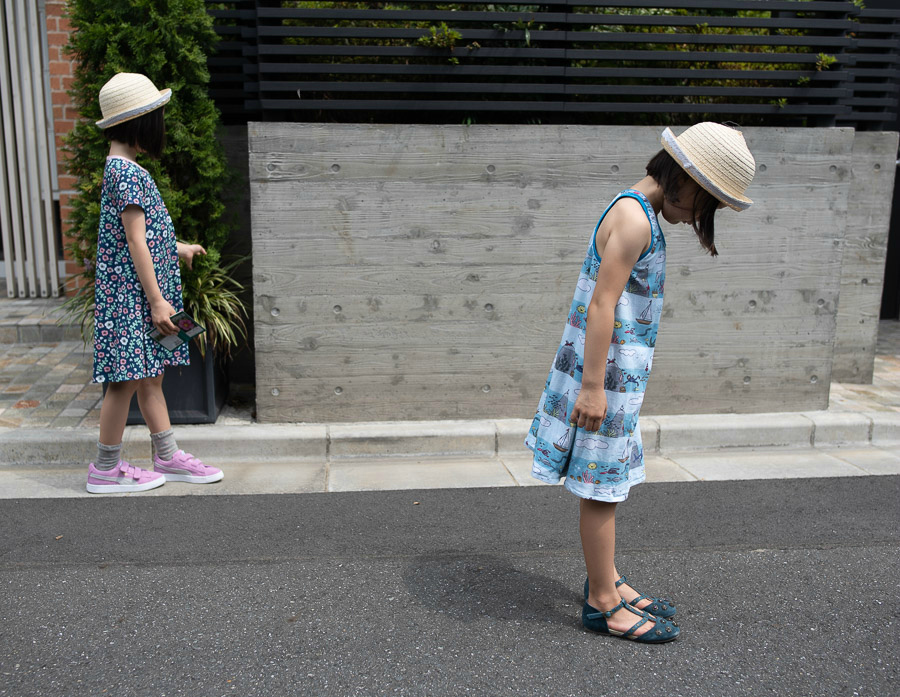 Thank you for reading this far! At first I was lamenting the fact that I didn't get around to making Linville Dress with the ruffle sleeve or the Laramie Shirt for this post, but I'll have to save those (and the tied-sleeve Larkspur) for another time!
---
I kinda want Emi to be my mom after this!  Those are some well dressed kiddos!  Thank you so much for sharing your cute capsule, Emi!  Make sure you're following Emi on Instagram so you don't miss any of her beautiful makes!