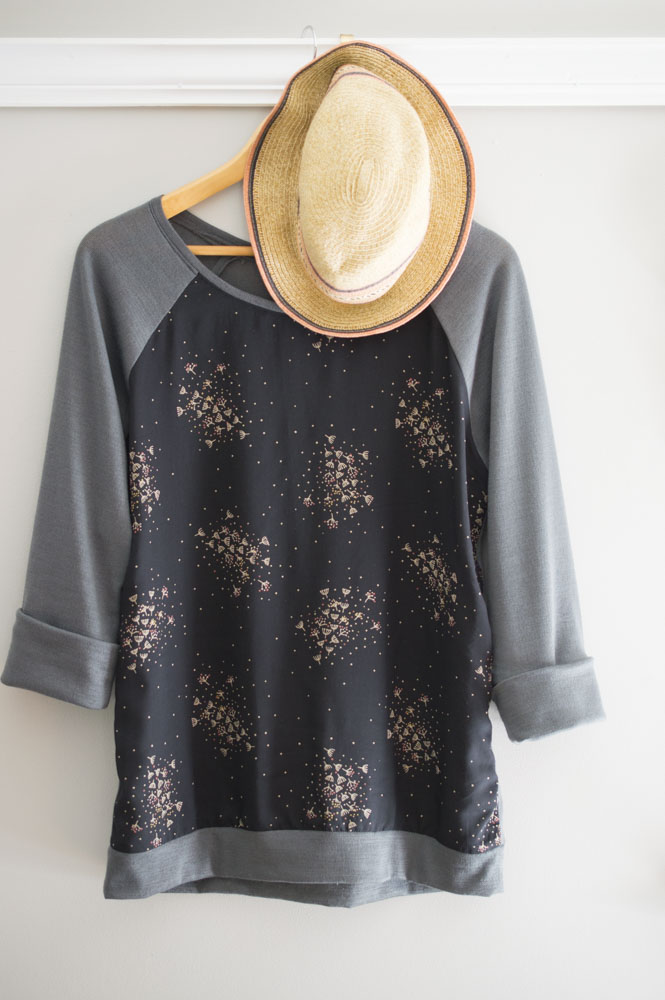 Happy Monday!  Please join me in welcoming Melissa from a happy stitch to the blog once again!  This time she's here with a very seasonally appropriate mod to the Lane Raglan!  I love how this one little tweak makes the pattern that much more versatile and dresses it up a bit too.  psst: I've seen people do this with flannel too, if you're in need for some cold weather basics!
~~~~~~~~~~~
Hi there Hey June friends! It's Melissa Q. from a happy stitch and I'm over-the-moon excited to be joining the Hey June blogger team. I wear so many Hey June items, it's almost comical. I would say I am a fan but it's really beyond fandom and into a level of cult membership, if I'm honest. Since you are here, too, I'm guessing we are in it together. Let's get working on a secret handshake soon, ok? One of the reasons for my fanatical love of all thing Hey June Handmade is that the patterns combine great styling on their own with so much potential for playful alterations. Just like I did with this yoke adaptation on the Trevi Top, I modified the Lane Raglan to switch up it's vibe. And if I do say so myself, I think I created a perfect transition to fall sweater!
Generally, the Lane has casual, everyday wear look and I challenged myself to make a version in hachi sweater knit and rayon that kept a laid-back look but with a bit more fancy and just a teensy bit of sheer.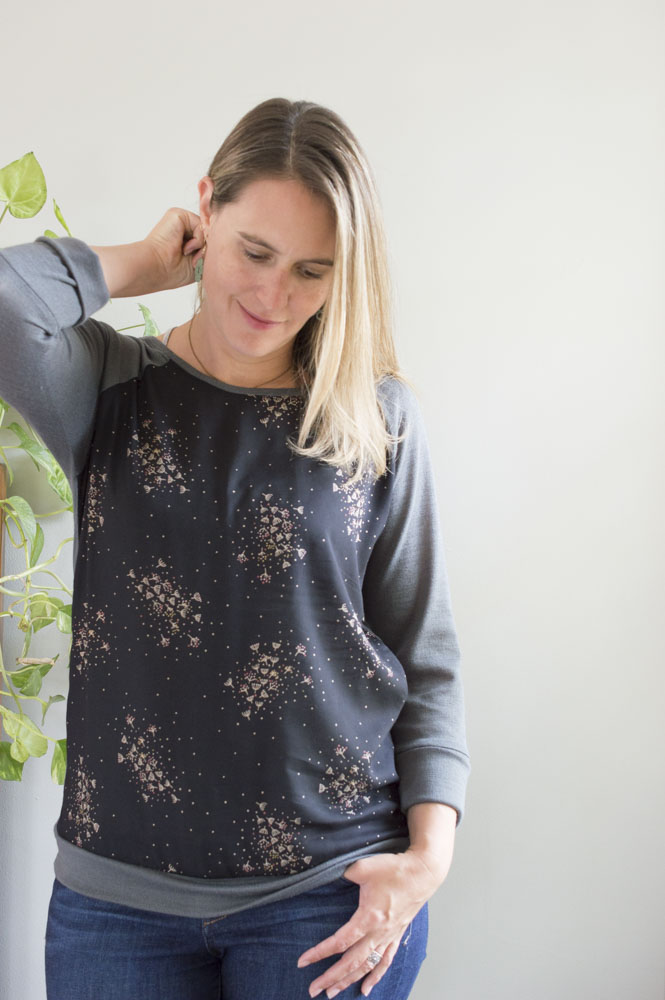 I'm so happy to say that my plan worked. With just a handful of small tweaks I was able to transform it. So, let's talk about how to make it happen.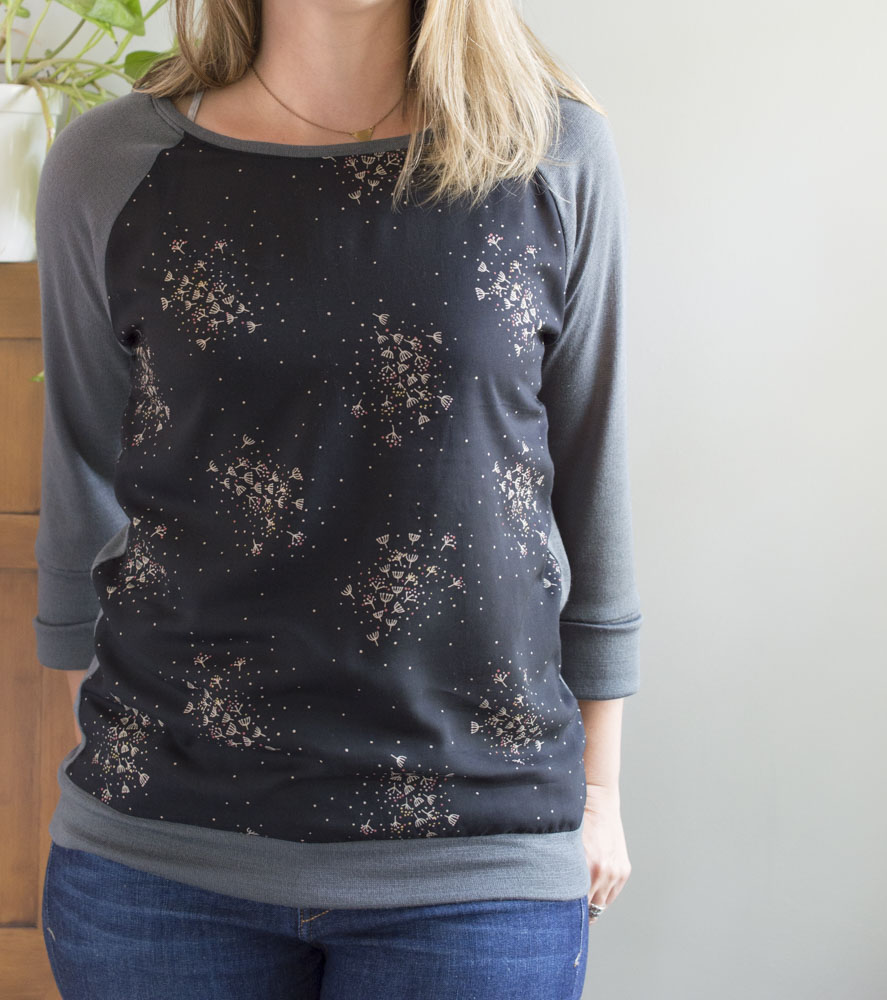 First of all, let's discuss fabric. As I mentioned, I used a hachi sweater knit in olive (on the back and sleeves and all bands) and a rayon on the front. In case you are curious, the sweater knit is from nick of time textiles and the rayon from Jones and Vandemeer.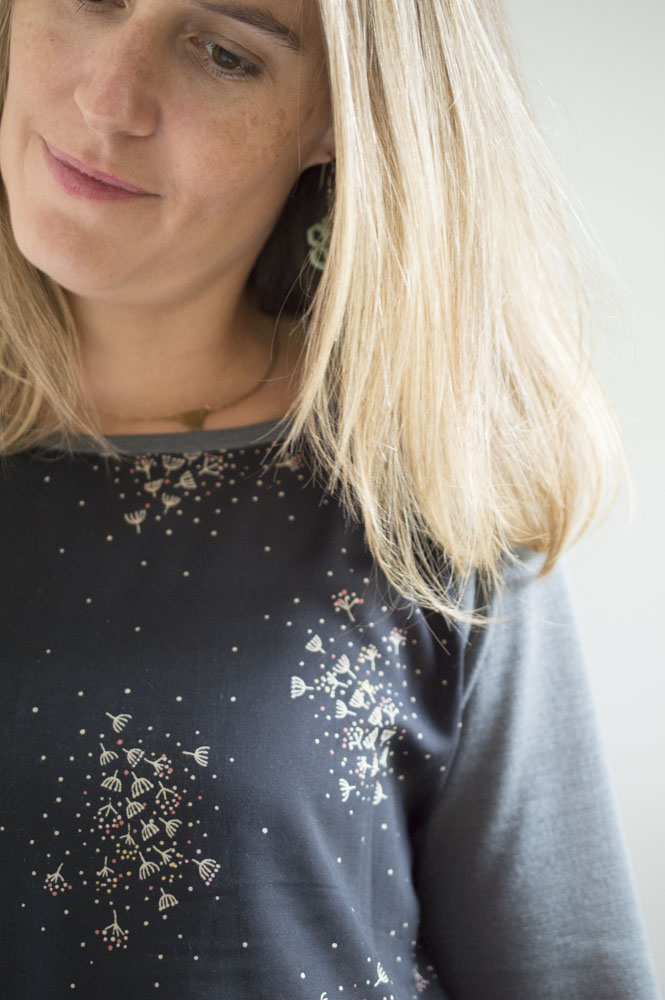 Sewing with sweater knit can be a little tricky, I wrote this blog post about it if you want additional tricks, but the most important thing to do is pull gently at the threads while you sew, but especially at the beginning of a stitch. Additionally, be sure to use a jersey knit needle.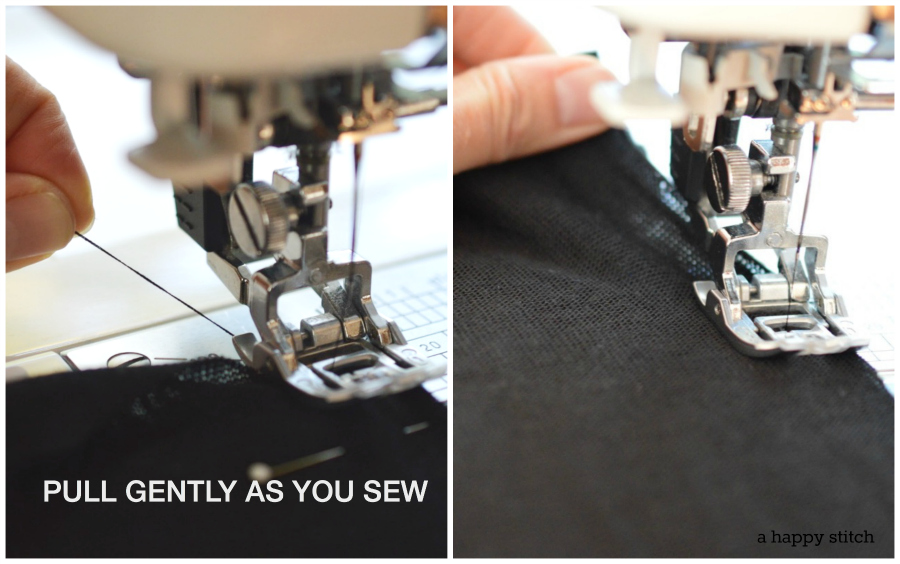 Now that we have conquered our fabric, we can discuss how to tweak the pattern.
For starters, I suggest going up a size (or even two if you really want it drape-y). Because the woven fabric won't stretch, going up a size will add a bit of needed ease. Just be aware that this will also widen the neck gap.
Remove 8″ from the hem of the sleeve. Every size of the Lane Raglan has a sleeve hem at the same point, simple draw a line 8″ up from that line. We will be adding a folded cuff to the sleeve.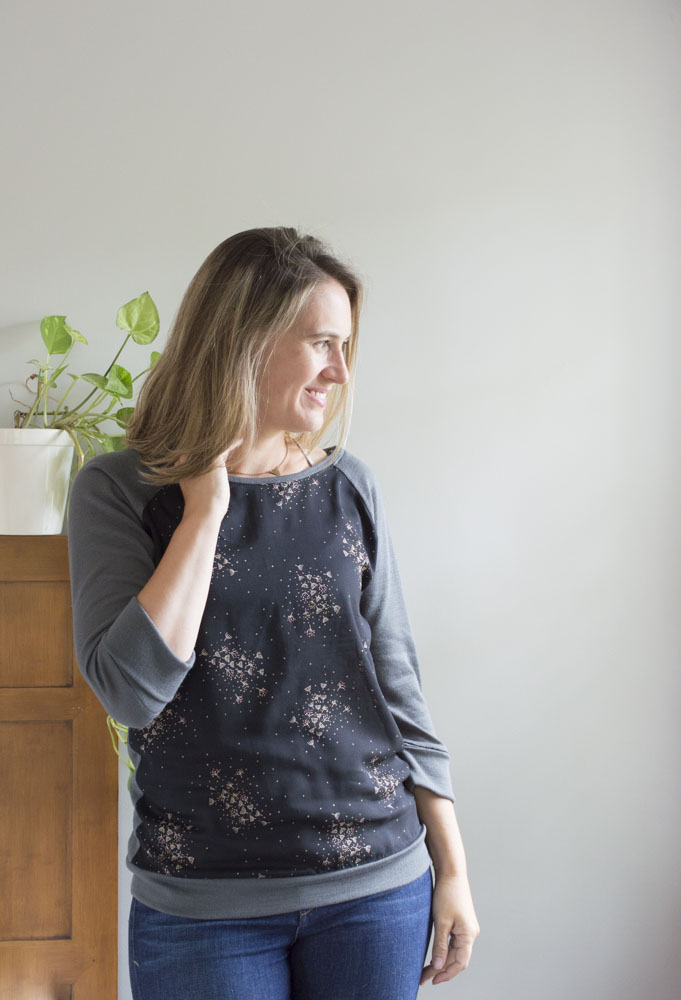 Cut the following pieces:
From the rayon cut the front shirt.
From the sweater knit cut a neckband, waistband, back, and the adapted sleeves.
Also from the sweater knit cut two pieces for sleeve cuffs. Begin by measuring the length at the hem of your adapted sleeves. Jot that down and cut two rectangles of fabric with your measurement along one axis and 12″ along the other.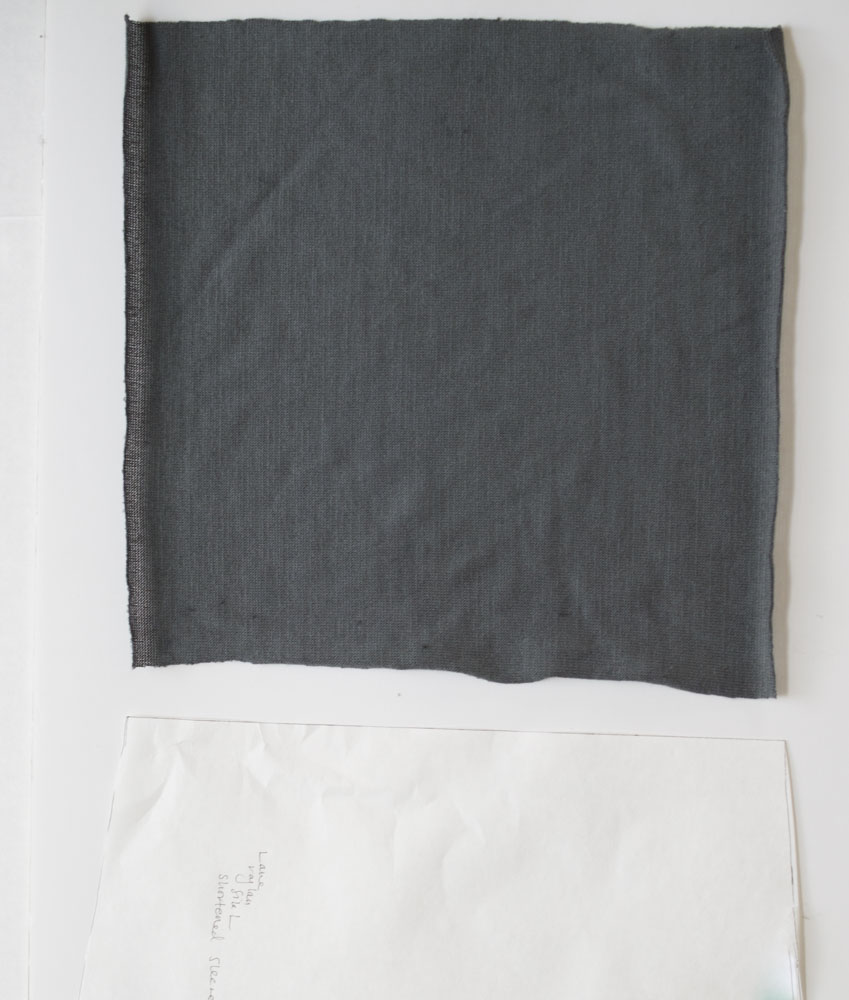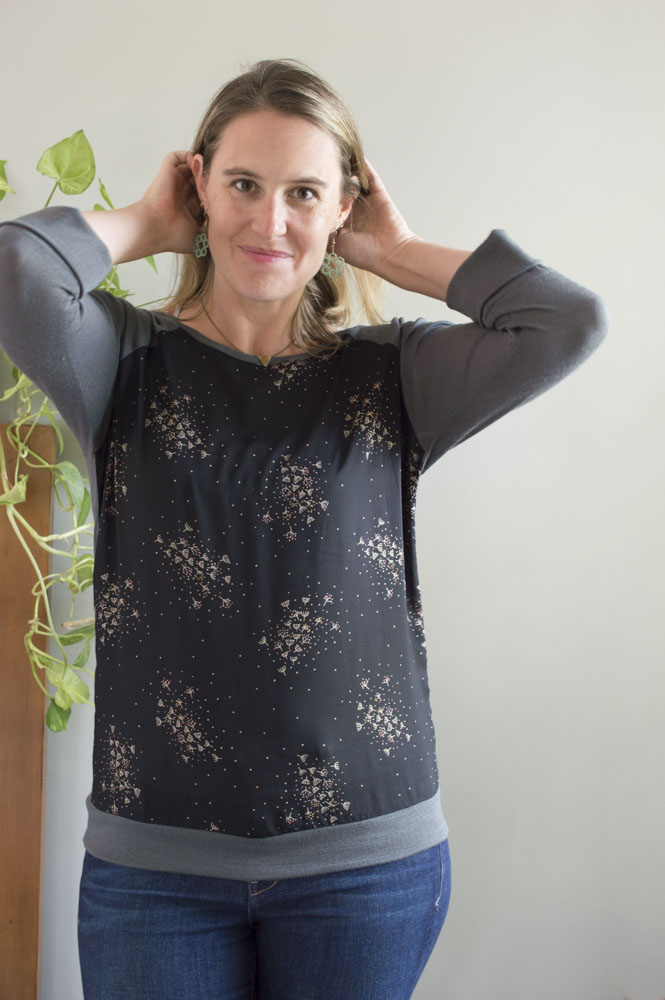 Most of our sewing will be exactly as the pattern calls for with a few small exceptions. First, be sure to finish all the seams that include the rayon fabric with a zigzag stitch so they don't fray in the wash.
Sew the neckband with a 5/8″ seam allowance for a smaller, more delicate neckline
Once everything else is sewn, add the cuffs to the sleeves.

Begin by sewing each cuff fabric, with a 3/8″ seam allowance, together along the 12″ side.
Press and fold over the cuff so the hem sides meet
Align raw edges of cuff to the sleeve hems and sew together with a 3/8″ seam allowance
Fold cuff up to meet seam line. You can tack them in place with a few stitches if you would like, too.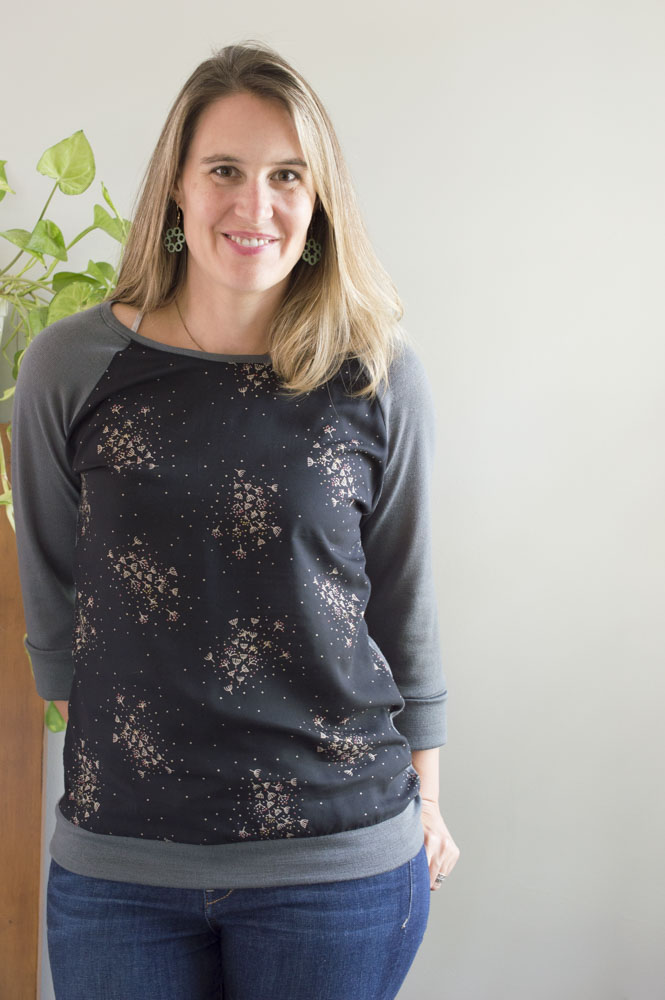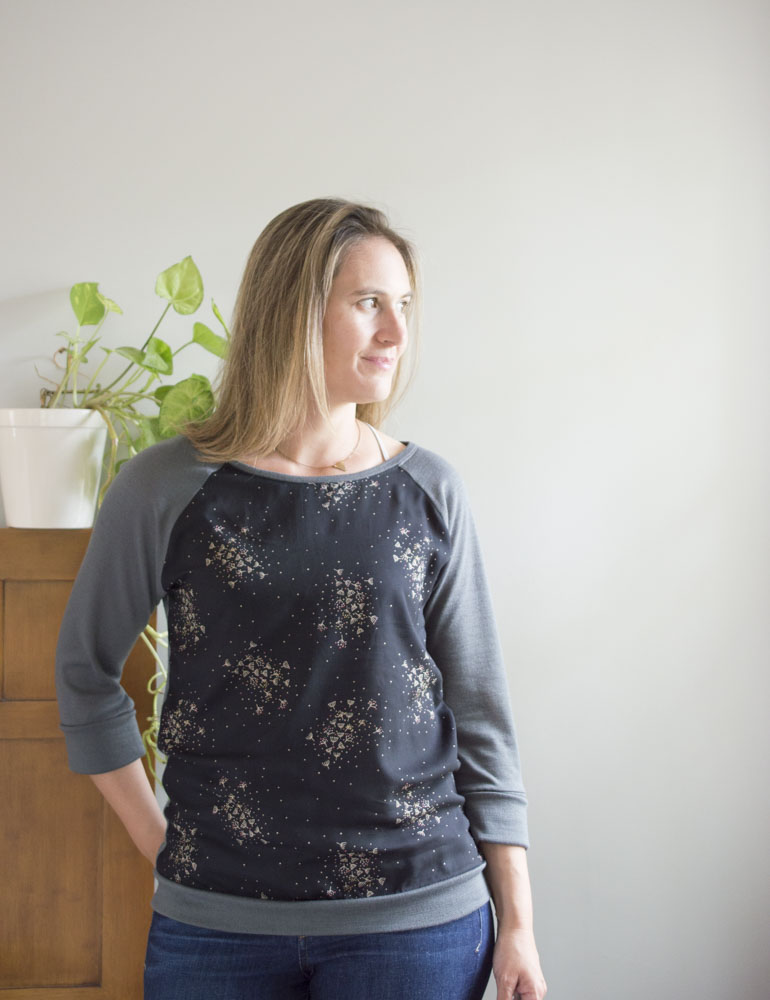 Your hacked Lane Raglan is ready for everything autumn has in store for you! See you next time, guys!
~~~~~~~~~~~
Thank you so much for sharing your tutorial today, Melissa!  Those cuffed 3/4 sleeves are everything!