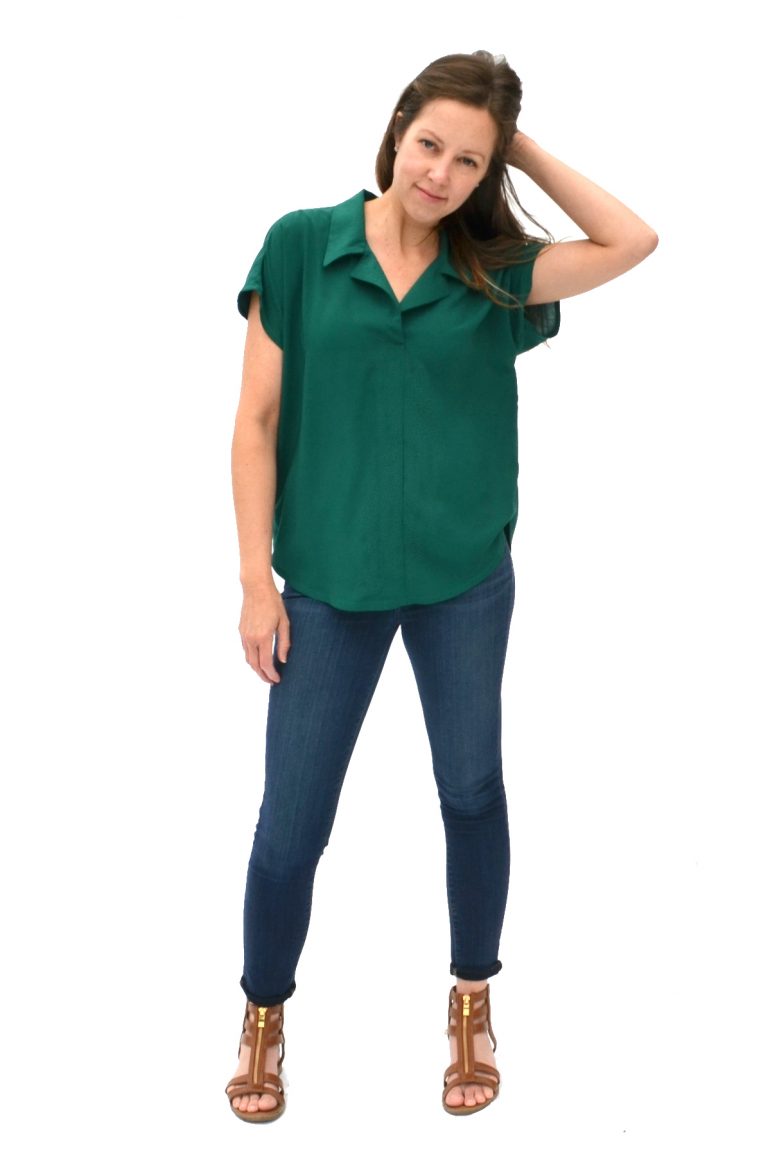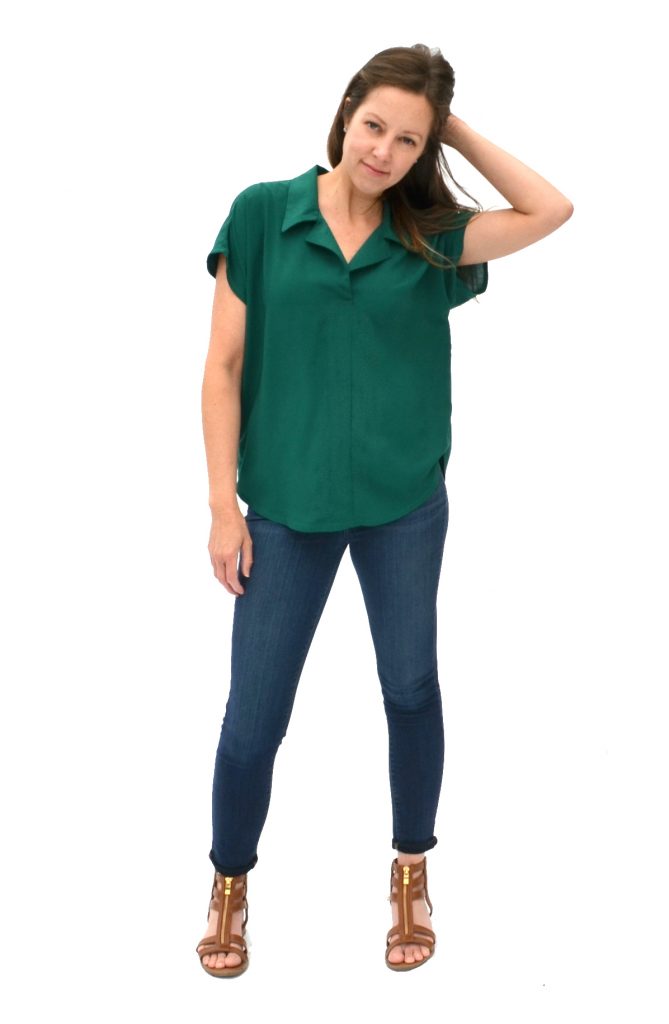 I've been wanting to have this conversation for a long time and I'm happy to say I'm finally sitting down to share some thoughts and notes about ease!
I have a lot of conversations about sewing, as you'd imagine, and issues relating to ease are definitely in the top 3 subjects that come up. Ease is such a huge factor when it comes to choosing a pattern and understanding how it will fit. A lot of times people confuse it with choosing a size, and it's so important to know how sizing and ease relate to one another and why size shouldn't be chosen based on finished ease.
When you understand ease in garments, you'll have so much more success in choosing the right pattern, the right fabric, and in knowing how to make alterations without affecting ease negatively. This post is just going to be a broad overview, but I hope it gets the conversation started and encourages you to move forward with your own research on the topic!
There are two main types of ease in all garments. I'm going to be mainly focusing on style ease in this post, but let's do a quick rundown on wearing ease just to distinguish the two.
(Remember, ease in a garment can be calculated by subtracting the body measurements for each size from the corresponding finished garment measurements.)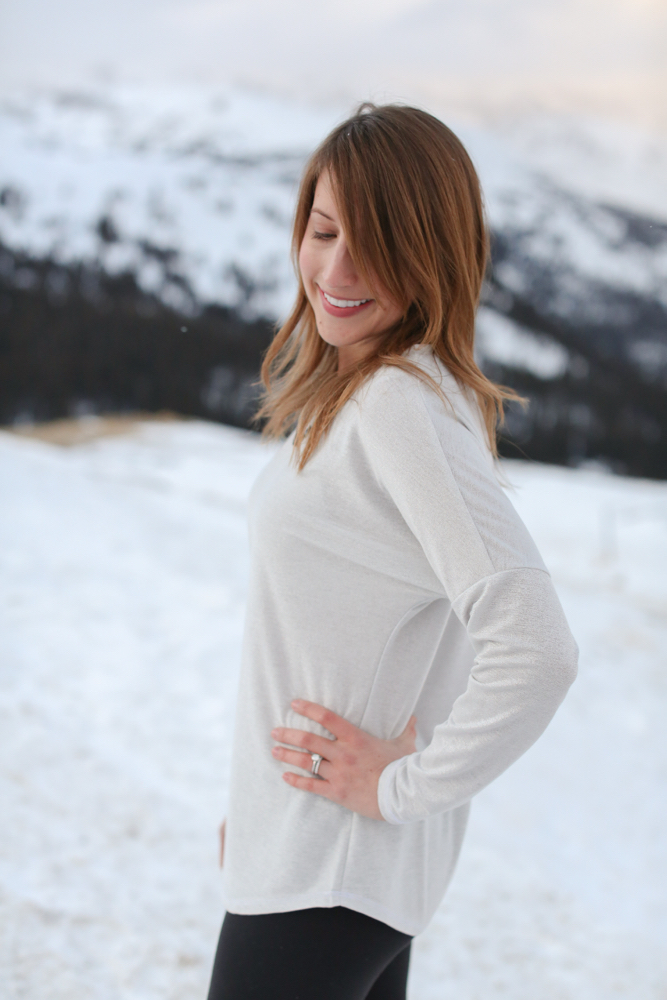 Wearing Ease
Wearing ease in a garment is the difference between your body measurements and the garment's measurements that allow you to move – raise your arms, sit down, flex your biceps, breathe, etc.
In garments made with woven non-stretch fabrics, wearing ease is almost always a positive number and it varies based on the type of garment and the part of the body it covers. For example, you need very little wearing ease at your waist to accommodate motion. However, hips need relatively more ease to accommodate actions like sitting down or crouching. Measure the fullest part of your hips/butt when you're standing vs. sitting down and you'll immediately see why that area requires some room to move.
Close fitting garments don't have very much wearing ease (think of a sheath dress with a pencil shape in the skirt), and thus need shaping mechanisms like darts and pleats to fit around your body's curves and closures like buttons and zippers to get on and off your body.
In garments made with stretch knit fabrics, the line between wearing and style ease is a little more blurred and can be a negative number, zero, or a positive number. For this reason, the argument could be made that all ease on stretch knit garments is style ease. This depends on the type of garment, where it is worn on the body, and the type of knit used. A knit camisole or leggings will have negative ease because they are meant to stretch to fit tightly against your body. Closer fitting garments like fitted tees or pj pants may have zero ease. They don't stretch to fit around the body, but they fit your curves closely. And some knits have positive ease, such as hoodies and joggers, because they are meant to be worn as layers or be looser on the body.
Style Ease
Style ease is not the same as wearing ease. When drafting a pattern, the pattern maker will first use a block that contains wearing ease. From there they will make decisions about style ease based on the intended fit of the garment. That can involve removing ease (for tight knits) or adding ease. The important thing to remember is that this ease is not adjusted to make it possible to move in the garment, that has already been done. It is adjusted to create the intended style.
There is really no limit to style ease depending on the garment type and current fashions. A large caftan style dress will have enormous amounts of style ease. A pencil skirt will have reduced style ease (usually reduced to the minimum amount of wearing ease). Here are a couple examples using Hey June Patterns:
Positive Ease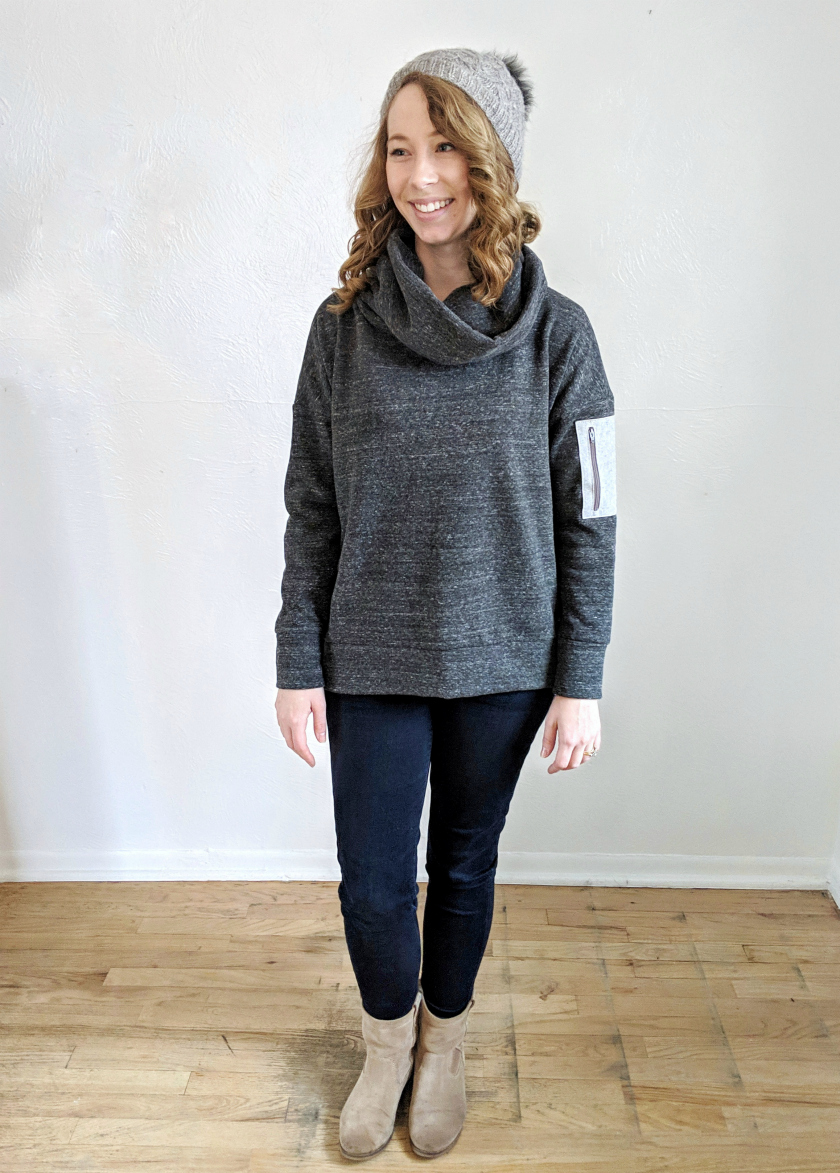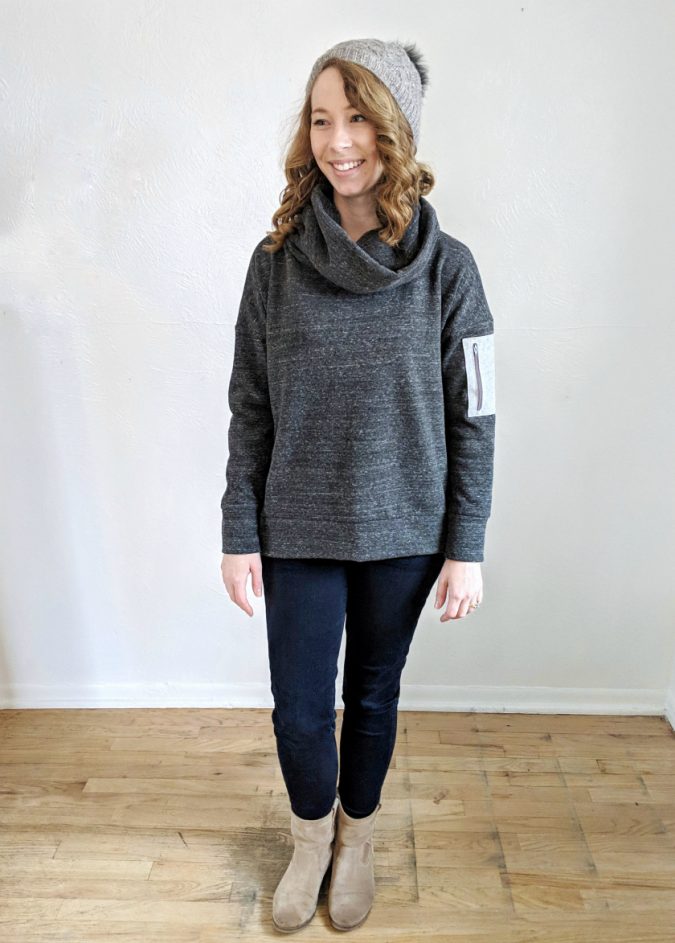 The Brunswick Pullover is on trend with today's styles of cropped, boxy tops. Thus, it has generous positive style ease. It is meant to truly look like a rectangle when the arms are held out at the sides. Looking at the difference between the body and garment measurements on the pattern, you can see that the intended ease at the hip is 7.5″. That is the total amount of ease so you can assume that some is wearing ease and the rest is style ease. Knowing how that much ease will fit and look on your body is a combination of measuring, math, experience, and looking at the garment on other bodies on social media and the blog. It can be helpful to measure yourself against some of your ready to wear garments to figure out how different amounts of ease will look on your body (but be very careful to pay attention to the fabric type and stretch too, as that has a huge impact!)
Zero Ease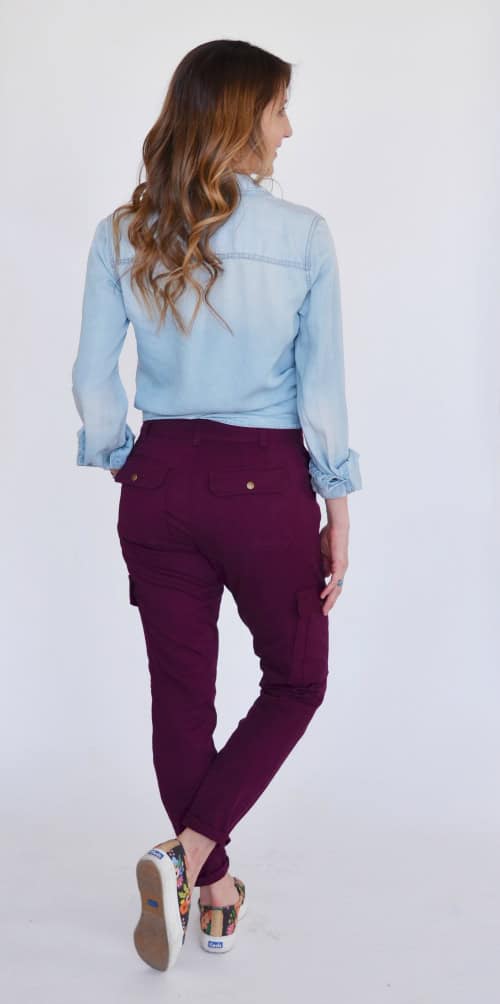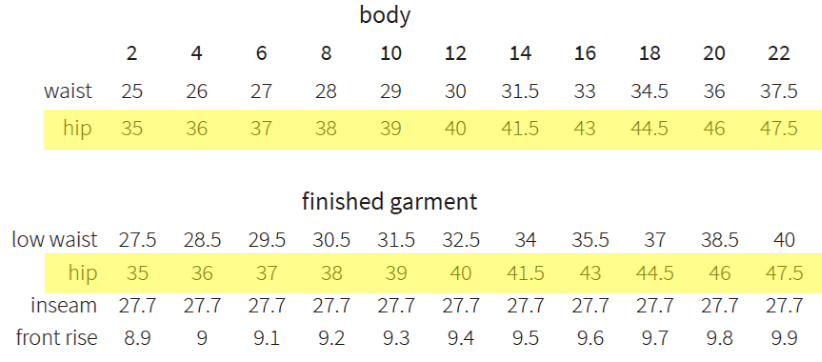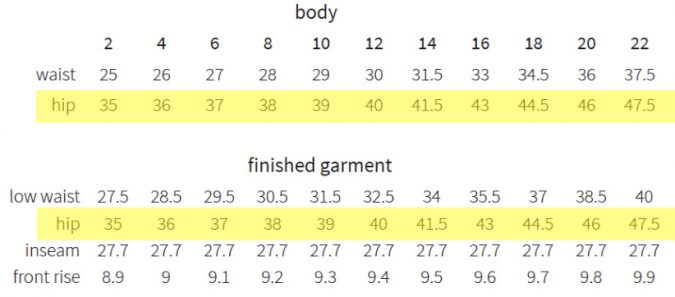 The Bryce Cargo Pants have zero ease at the hip. They can get away with this in a woven because the fabric requirements are for a stretch woven with at least 10% stretch, which accounts for the wearing ease that was eliminated when the pattern was reduced to zero ease at the hip. As you can see, this creates a fitted but not tight garment. The fabric stretch also means that the garment will loosen with wear and movement to some degree until it is washed again.
Negative Ease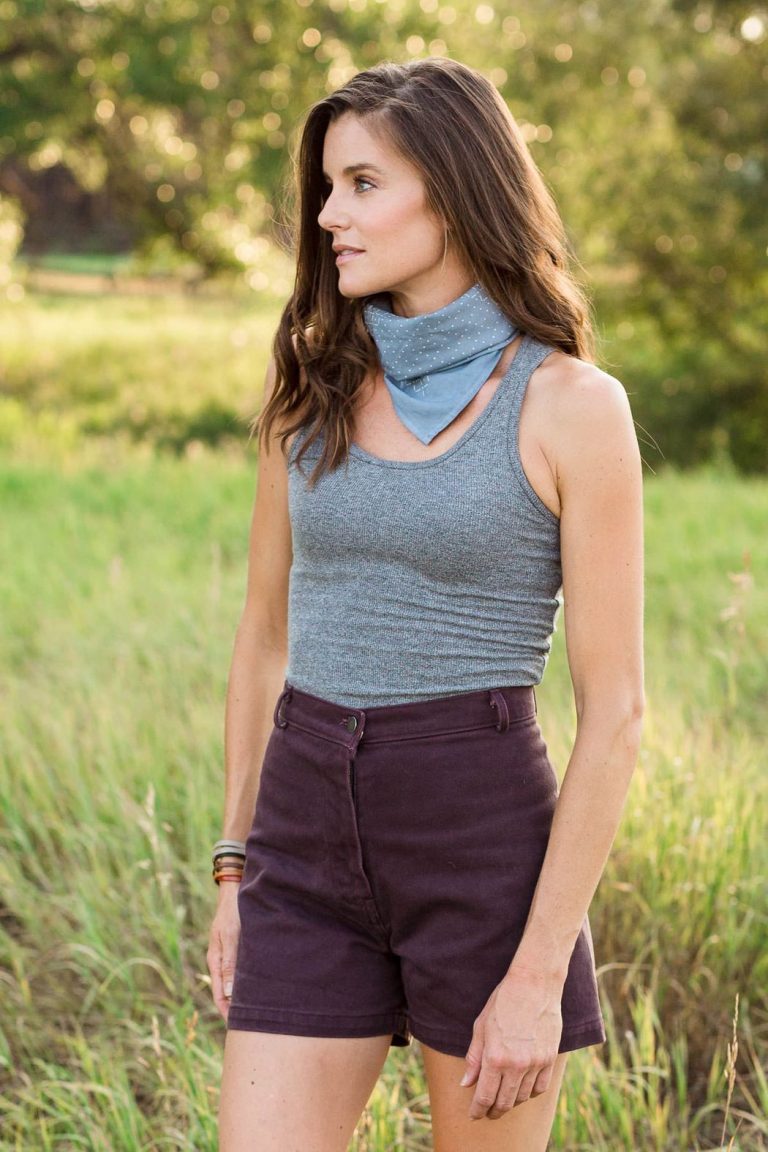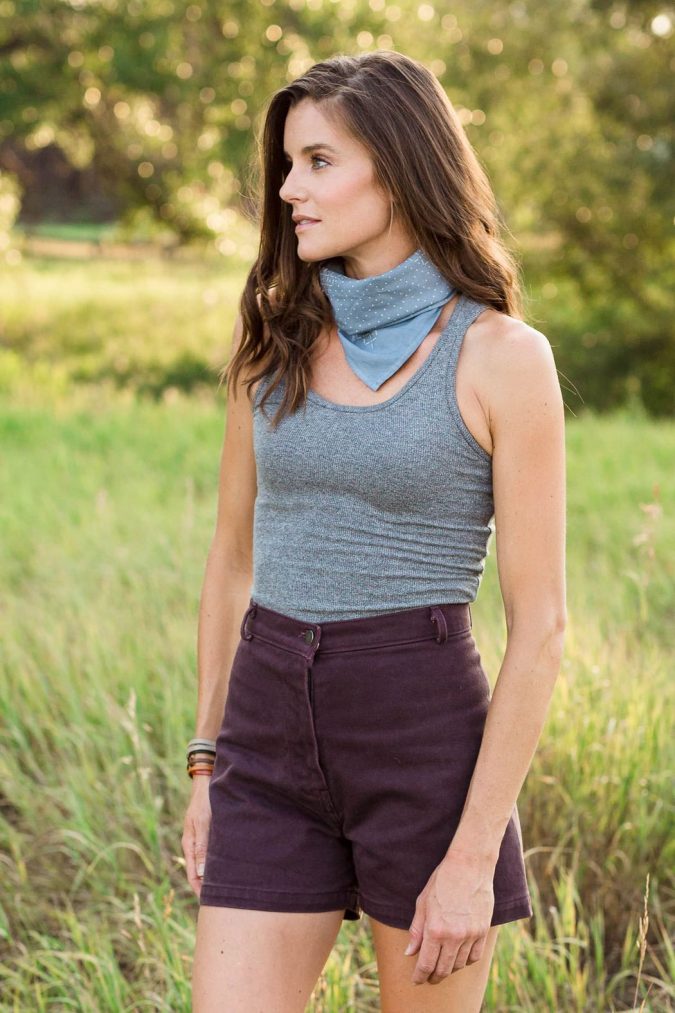 I don't generally make super fitted garments, so I don't have very many examples for negative ease. The Kila Tank from Allie Olson Patterns (pictured above) is a great example though. This is meant to be a very close fitting garment for warm weather or layering. It has 2.5″ of negative ease at the waist and 6.5″ of negative ease at the hip for the smallest size. Patterns like the Kila with such important negative ease will also give very specific fabric requirements based on fiber/substrate/stretch percentage and disregarding those requirements can also greatly impact the wearability of the finished garment.
Combinations of negative, zero, and positive ease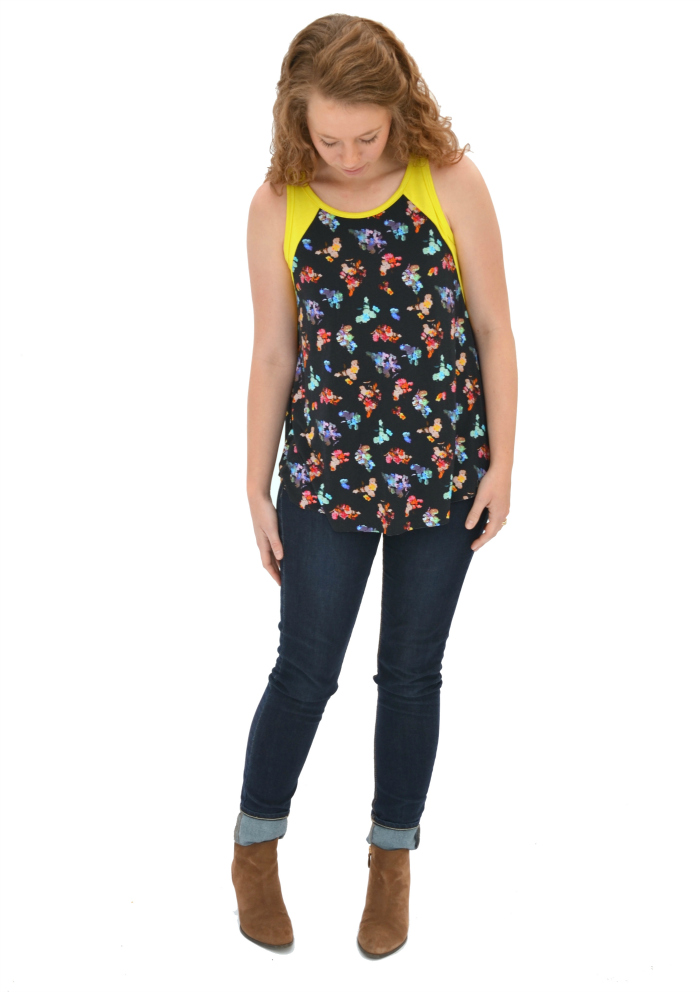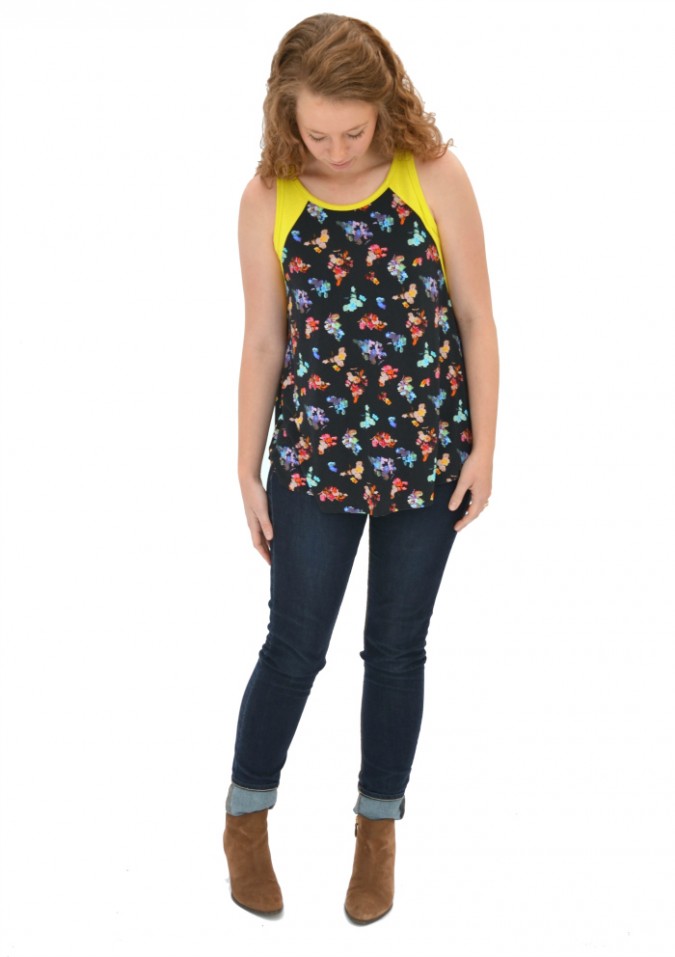 A lot of garment styles will have different percentages of ease on different parts of the body. For example, a fit and flare knit dress could have negative ease at the bust and waist but it will have large amounts of style ease at the hip. The Santa Fe Top is a good example of this. The tank top versions have negative to zero ease at the upper chest but the trapeze style means the hip has a large positive style ease. This is the intended fit of the garment. I see a lot of comments regarding the Santa Fe where people say it is "way too big" at the hip. This subjective statement is really just a description of ease, which is information that could've been discovered by reading the pattern information. Which leads me to…..
Why can't I say something runs big?
When it comes to reviewing patterns and ready to wear clothing, using the terms "runs big/small" is incredibly misleading and factually incorrect. It discounts the purpose of style ease. For example, the Brunswick is a style that has a lot of ease and is meant to have a very boxy fit. It does not "run big", it is the exact finished size it says it is. The only way a pattern could truly "run big/small" is if the pattern pieces do not measure to the stated finished garment measurements on the pattern. That would be a mathematical or technical error that would need to be resolved (remember to allow for seam allowances and rounding, usually to the nearest 1/2″).
It is dangerous to use words like "runs big/small" when describing a pattern or sharing your makes on social media because it creates the idea that the pattern does not indeed fit as intended. With social media being the giant influence that it is, this information takes off like a brush fire and can create a mob mentality with people all declaring that a certain pattern is too big/too small without considering intended fit or even muslining it on their bodies. This is incorrect at best and damaging at worst, as it subtly implies that the designer made a mistake and can't be trusted.
Subjective analysis of intended style vs desired fit
Be aware that the intended style and fit of a garment based on the listed ease in the pattern may differ from how you desire the garment to fit. The pattern may be the closest thing you can find to what you want and then you'll need to do some grading or altering. But this information should be included in your pattern review or description and made clear that it is subjective. You can absolutely post about a pattern and declare that it was "too short/too low/too loose/too tight/etc", as long as you include the words "for me" at the end of those sentences. Those are subjective terms based on your personal desires, not based on pattern errors (choosing the correct size and fabric are huge factors here as well but not part of today's topic). If someone following you just sees you declare that the pattern was too big, they may size down without muslining and then wonder why it doesn't fit as intended. Words have power, use them well!
What can I say instead?
I love when I see people describe the way clothing fits with factual, mathematical terms. This is the best way to disseminate any information, especially when talking about something that has a technical aspect, such as sewing patterns. Consider saying something like, "This pattern has 7″ of ease at the hip. I wanted a closer fitting garment so I graded down to 5″ of ease." This is extremely helpful to everyone reading because it includes the objective facts about the pattern as well as the changes you made to achieve the fit you're sharing.
The dangers of changing size to change ease
If you see a roomy dolman style top and want it to be more fitted, you may be tempted to just size down to achieve your desired fit. Sometimes this works out just fine. However, the problem with doing this with every garment is that oftentimes patterns have areas with lots of style ease but also areas that need to fit well. In essence, this is confusing style and wearing ease and treating them as if they were the same. A good example of this with a dolman top is the cross back and cross front measurement. Sizing down to remove ease in the body of a dolman also removes length from your cross back and front and reduces range of movement in the sleeve. This often leads to pull lines extending up from the underarm. Today's discussion isn't a tutorial on how to solve that issue, but I wanted to use a common example of how simply changing size isn't always the answer. On tunic-length woven shirt patterns with several inches of ease at the hip, like the Cheyenne Tunic, people are tempted to remove some of the hip ease (or ignore the need to grade out at the hips). However, that ease has been calculated to fall smoothly over your hips while sitting or standing and while wearing pants under the shirt. Removing that wearing ease makes the waist area of the garment blouse out in an odd way and creates the need for a swayback adjustment and/or fisheye darts through the body. This is one of the reasons why it's so important to understand the purpose of ease and how altering it will affect the fit in other areas of the garment.
A final note about ready to wear garments
Don't think that this issue only exists in sewing patterns! I follow so many influencers on social media who constantly recommend that their followers buy this garment but size up or down because it "runs big/small". I can think of one influencer in particular who constantly shows off her boyfriend jeans but tells everyone to size down two sizes. Indeed, they fit her like skinny jeans. She has completely ignored the fact that boyfriend jeans have an intended loose style ease and is recommending that people remove that ease by sizing down. Can you do that? Of course! But it's not what was intended by the designer, and the boyfriend jeans do not "run big". They ARE big. On purpose. The size issues I mentioned above also still exist when picking ready to wear clothes, like how loose jeans still generally fit snugly at the waist and sizing down will reduce leg ease but also make them too tight in the waist, but that's an eye roll for another day 🙂
I hope this has helped you differentiate between wearing and style ease and given you a better understanding of the terminology so you can share your makes with accuracy! Knowing about style ease can also help you make better choices about the patterns you choose to sew or alter to recreate rtw looks so you get the best intended result. Thanks for reading!