Hi sewing friends!  I'm so excited to introduce you to a brand new pattern today – the Willamette Shirt!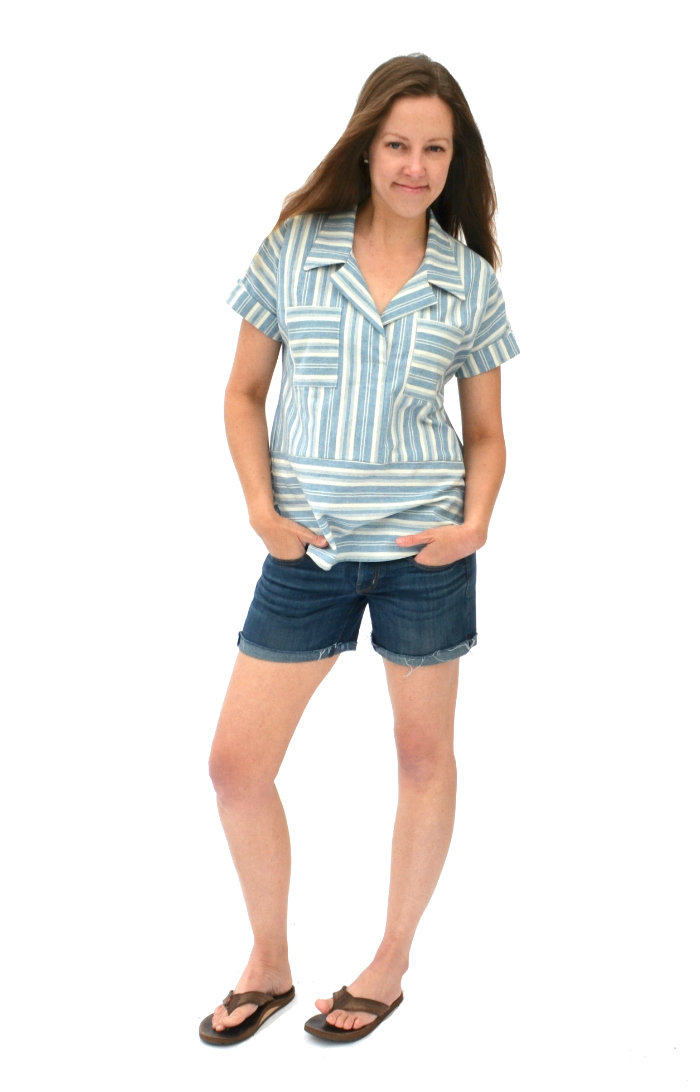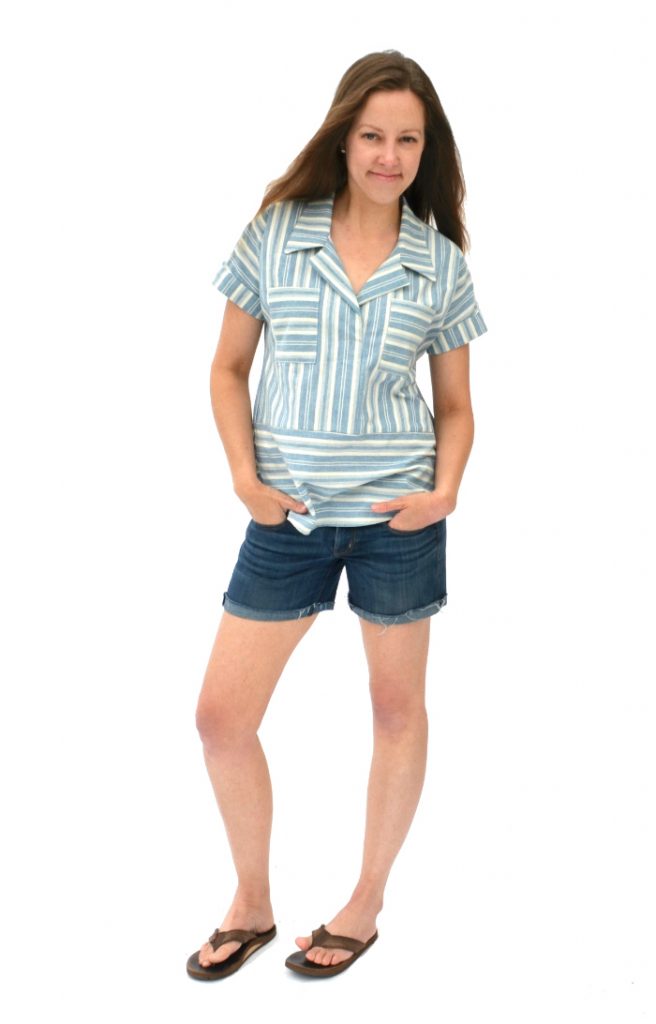 The Willamette is very obviously inspired by my great love for all things Madewell and J. Crew.  I just love the casual but intentional style they have.  These boxier wide shirts with cropped or exaggerated curved hems are so in right now so I just had to add one to the Hey June shop!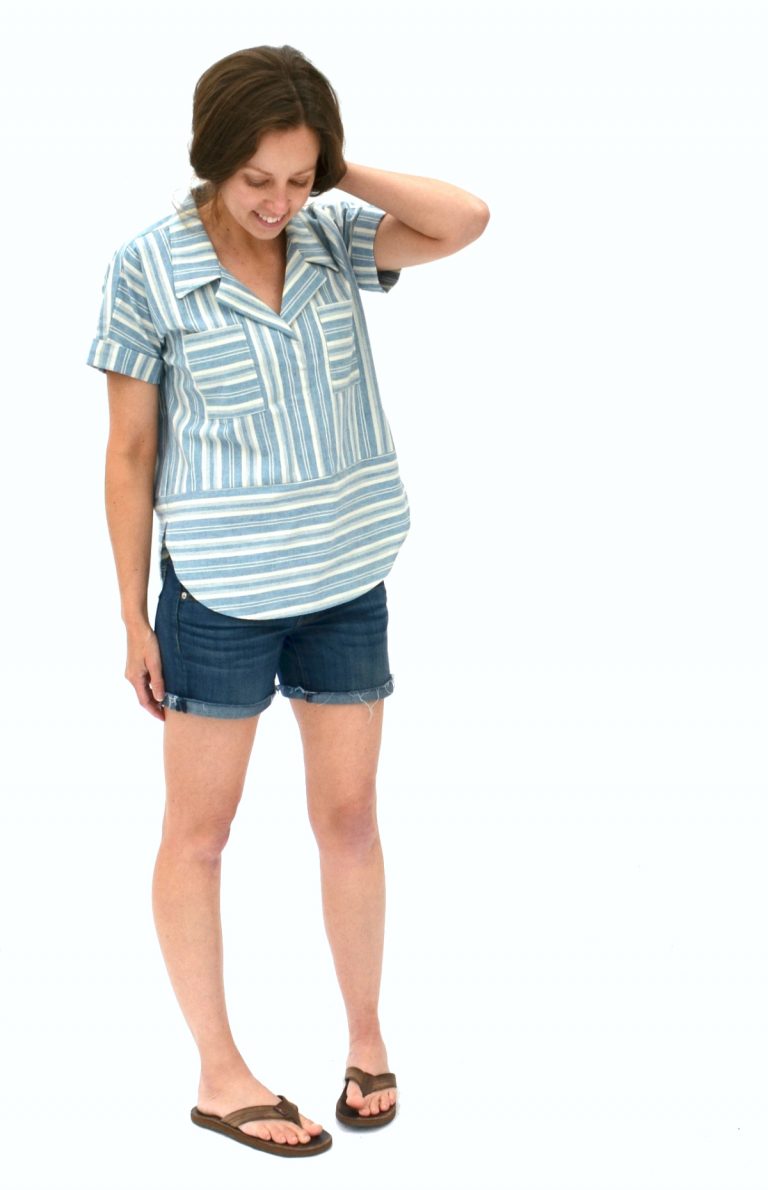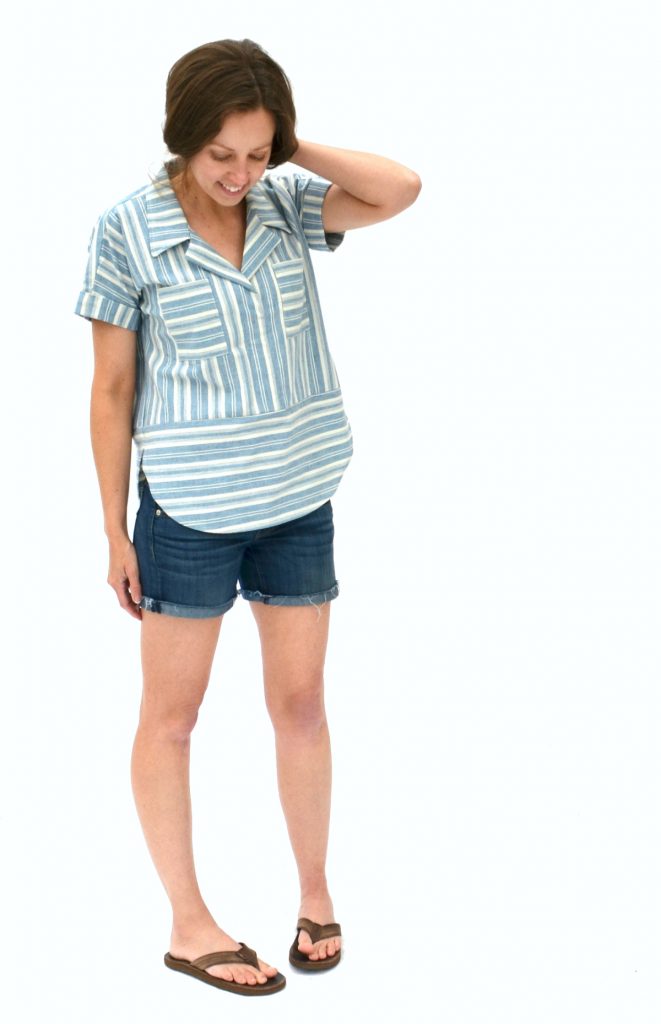 I think this style of shirt works perfectly with a pair of cut off jean shorts and sandals and just screams summer to me.  It's perfect for a picnic, canoeing, or just relaxing in the sun with a good book.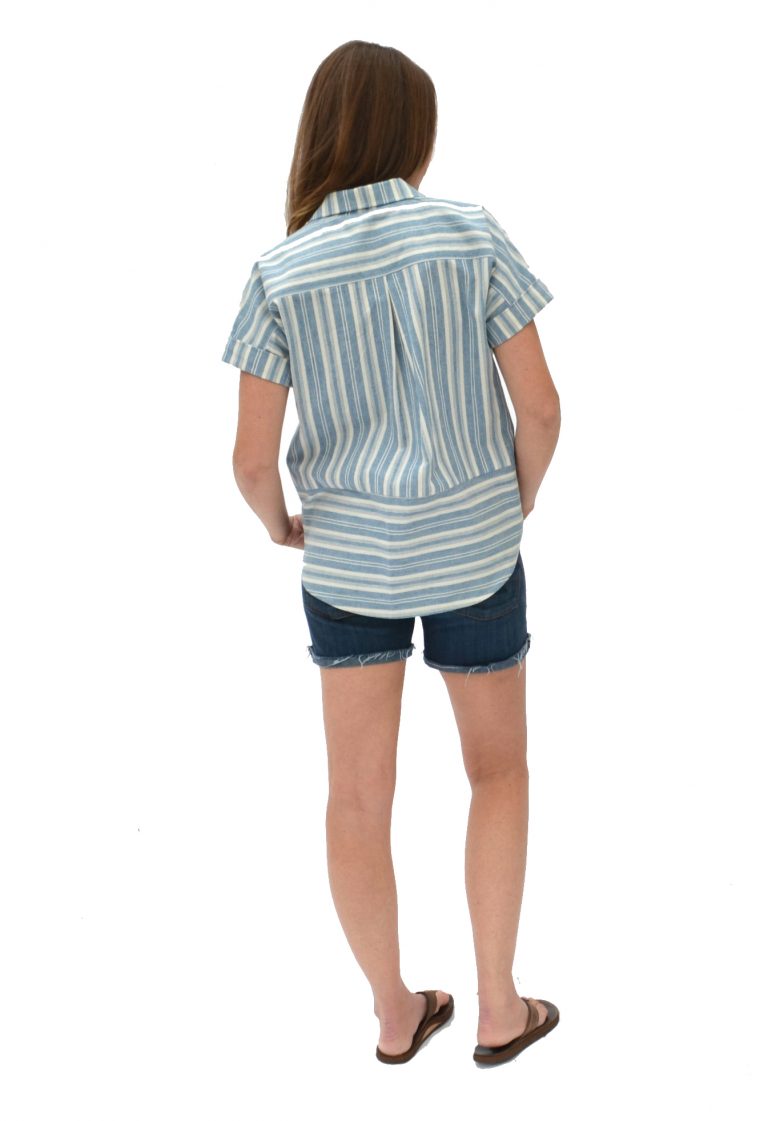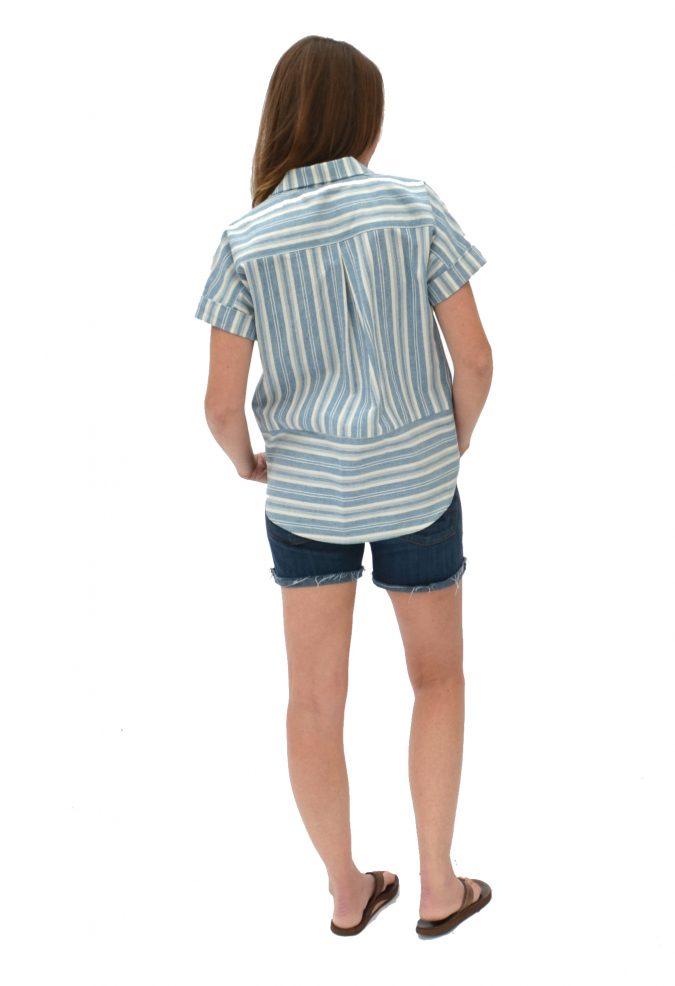 The cropped hem looks fantastic with higher waisted jeans and shorts and really shows off a great large-scale print like this ikat.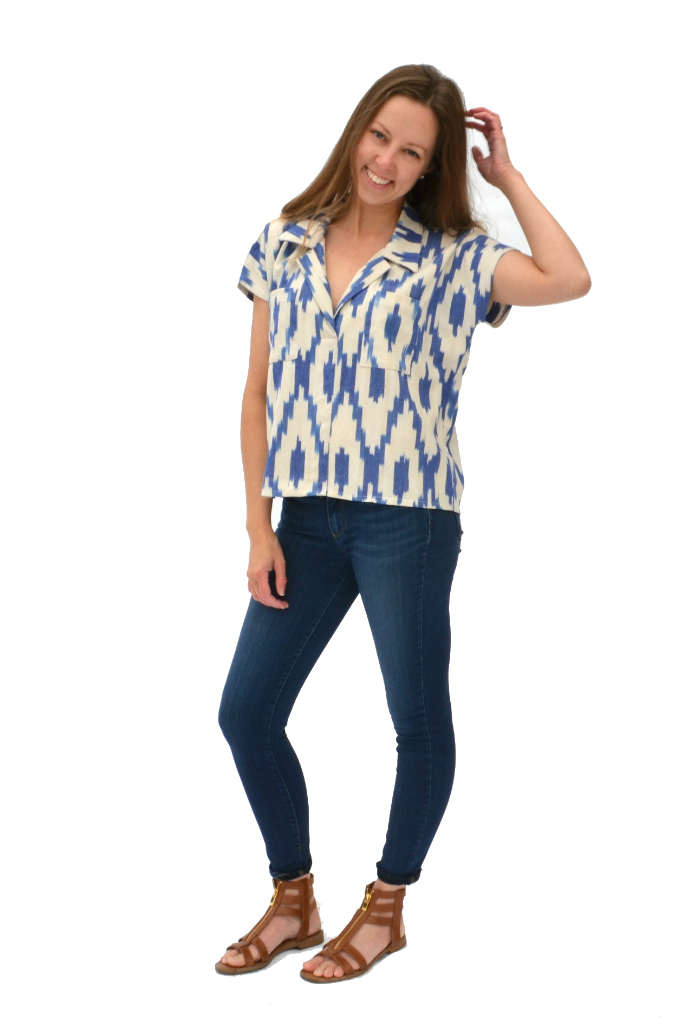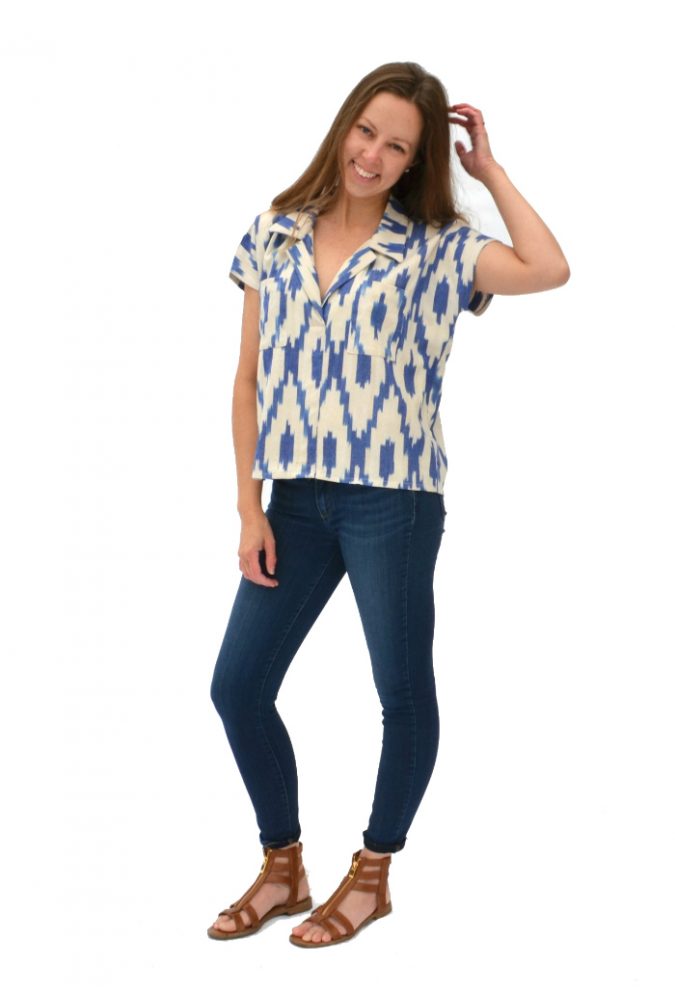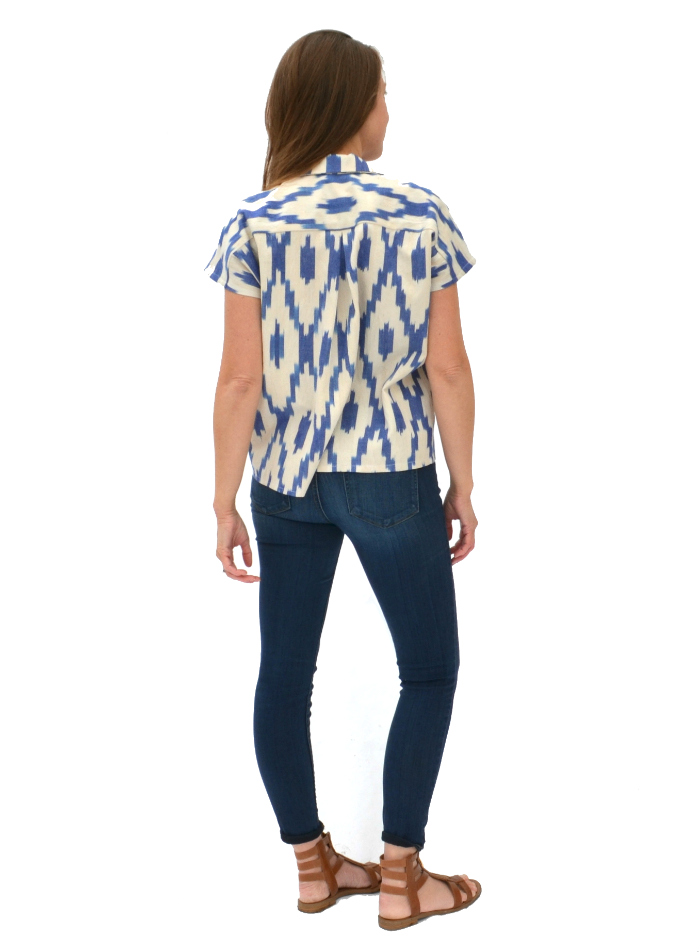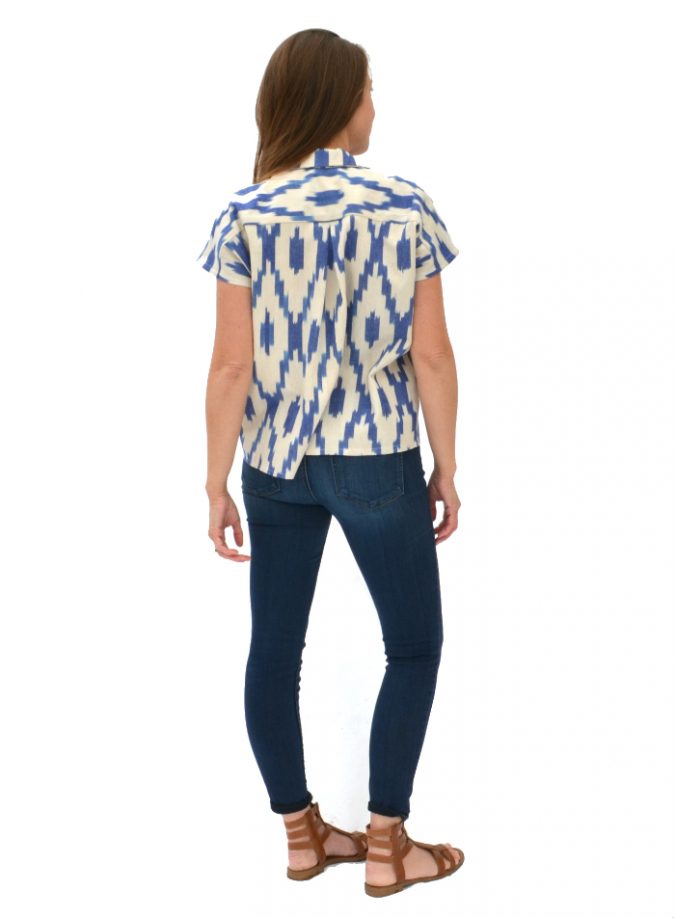 This view features a waist seam so you can have fun with color blocking and stripe directionality.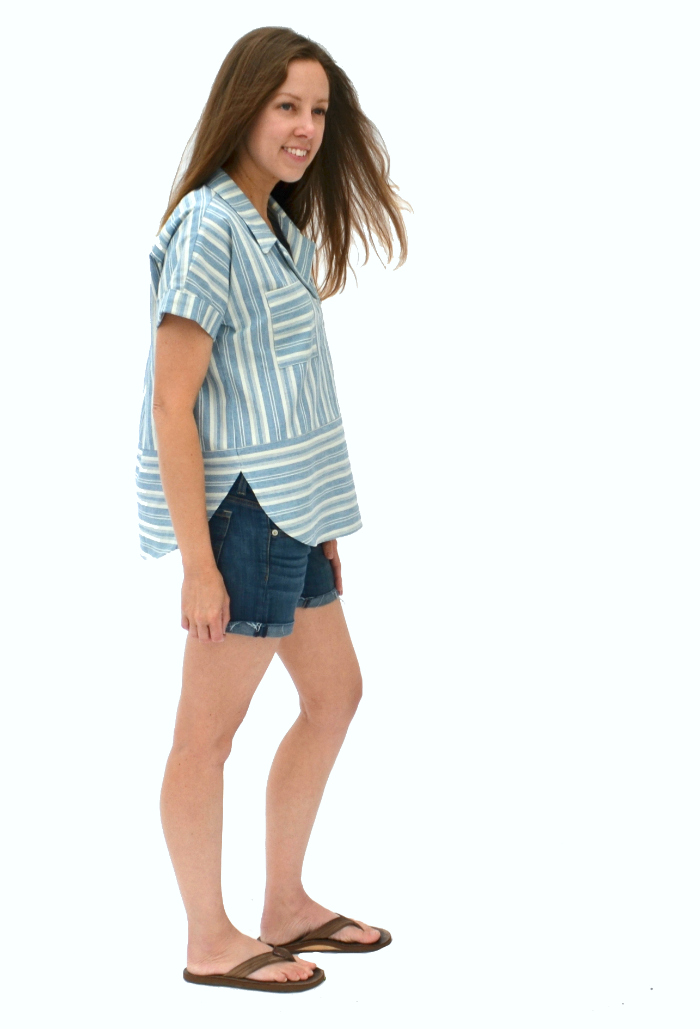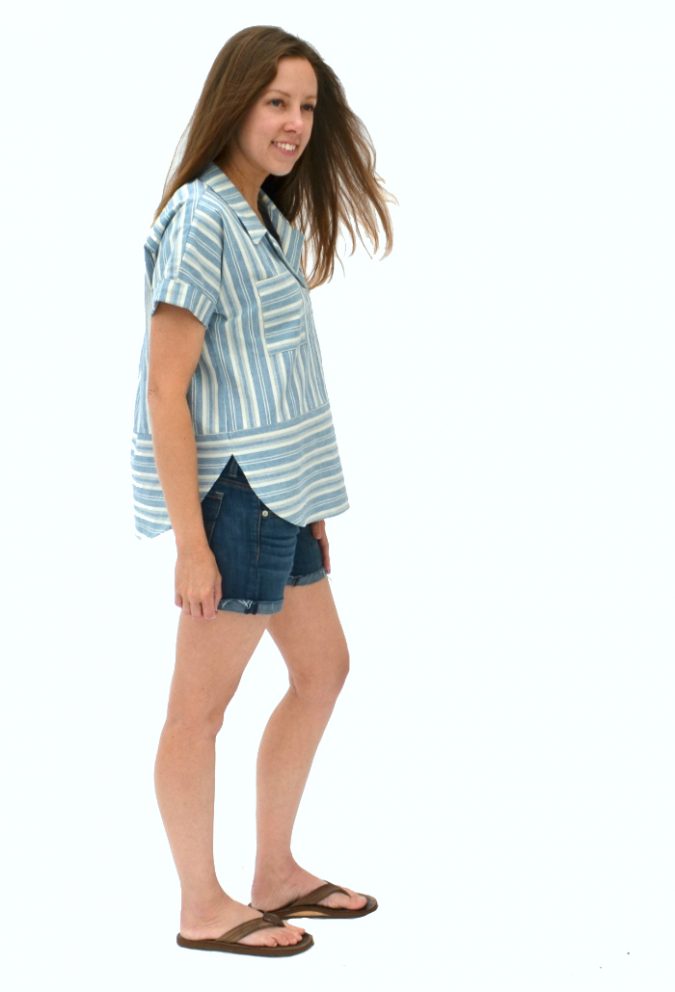 And the plain curved hem view works great for casual shirts and fancier blouses too!  Make it with a drapey silk-like fabric like this rayon viscose and it can be worn with a suit and heels for the office or skinnies and strappy sandals for a date night!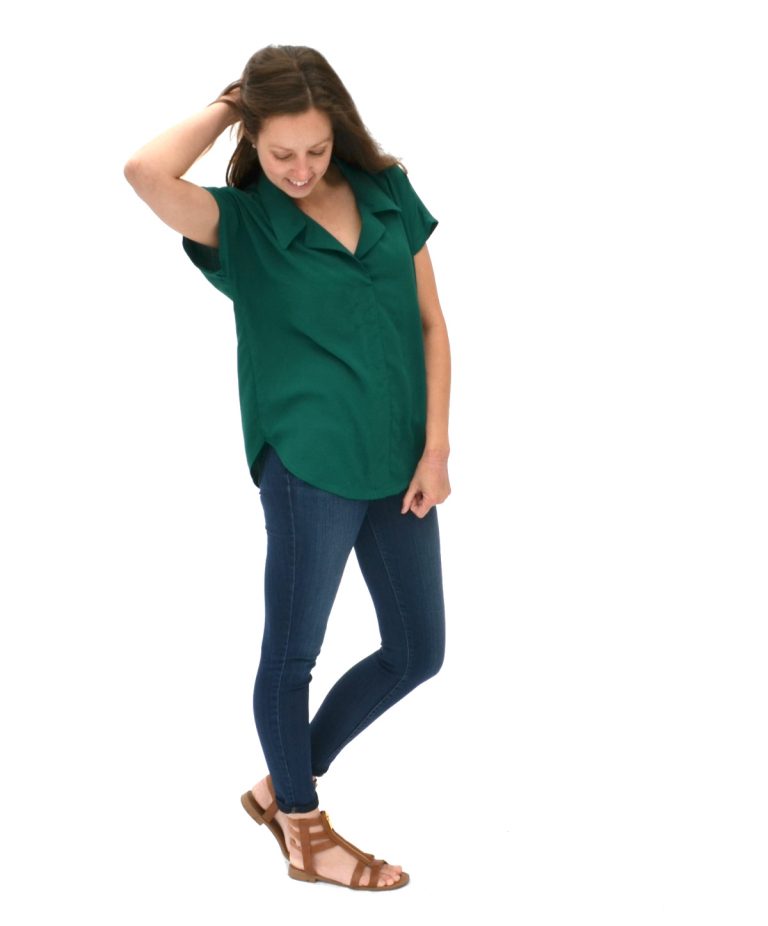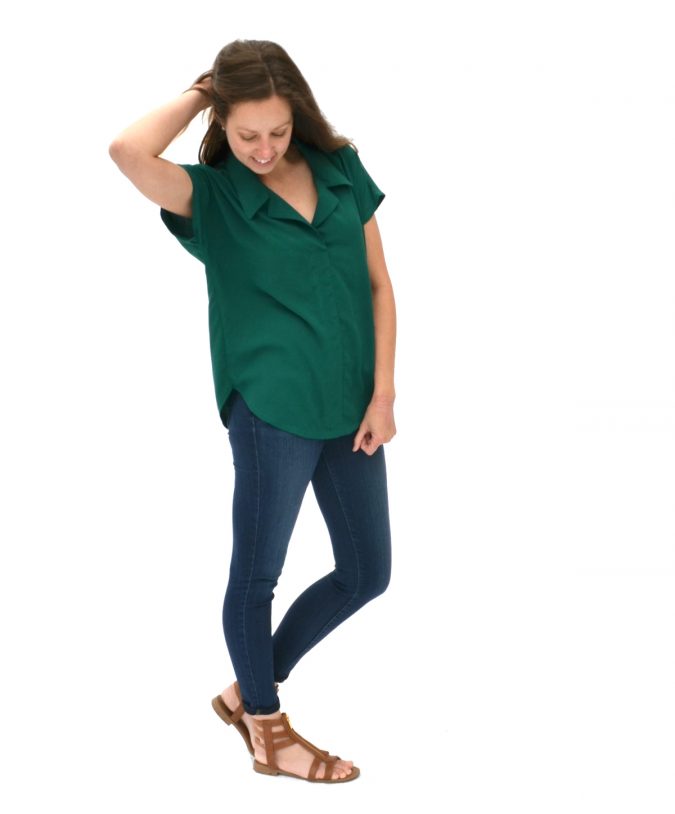 All three views of the Willamette come with the option for hemmed cap sleeves or a sleeve cuff.  The back features a yoke and three different choices of back pleat styles.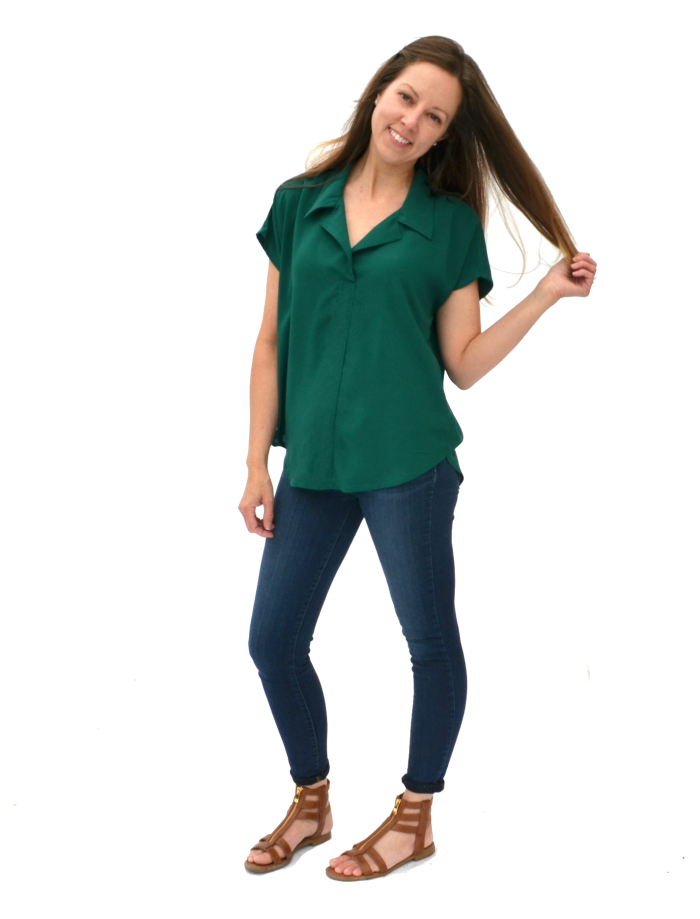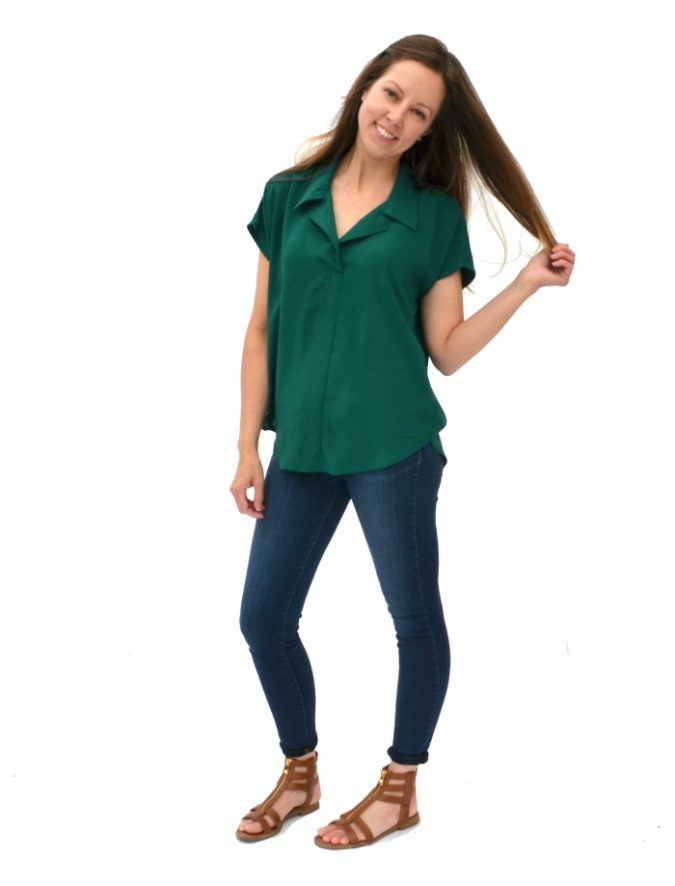 You can also choose to add a pocket or two, or just leave them off for a clean finish.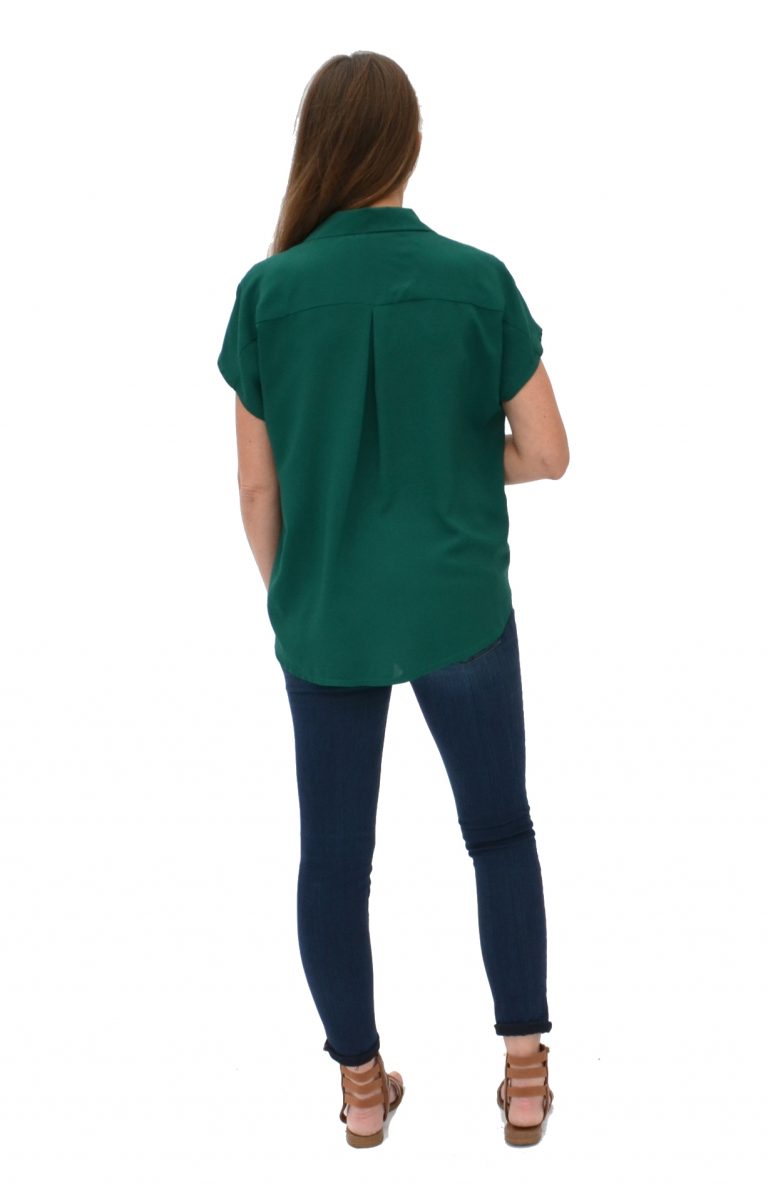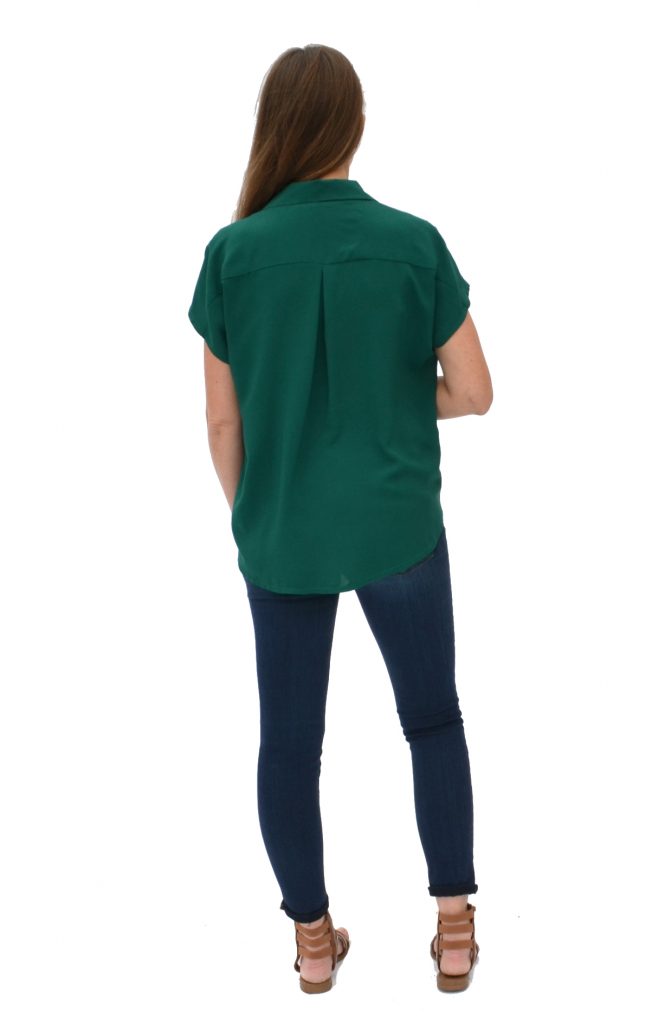 If you've been working your way up to a traditional shirt placket, the Willamette is a great stepping stone.  The "placket" is actually just a faced and overlapped front, which makes for very easy sewing!  The dolman style sleeves mean there's no setting-in traditional sleeves or applying binding to a sleeveless top.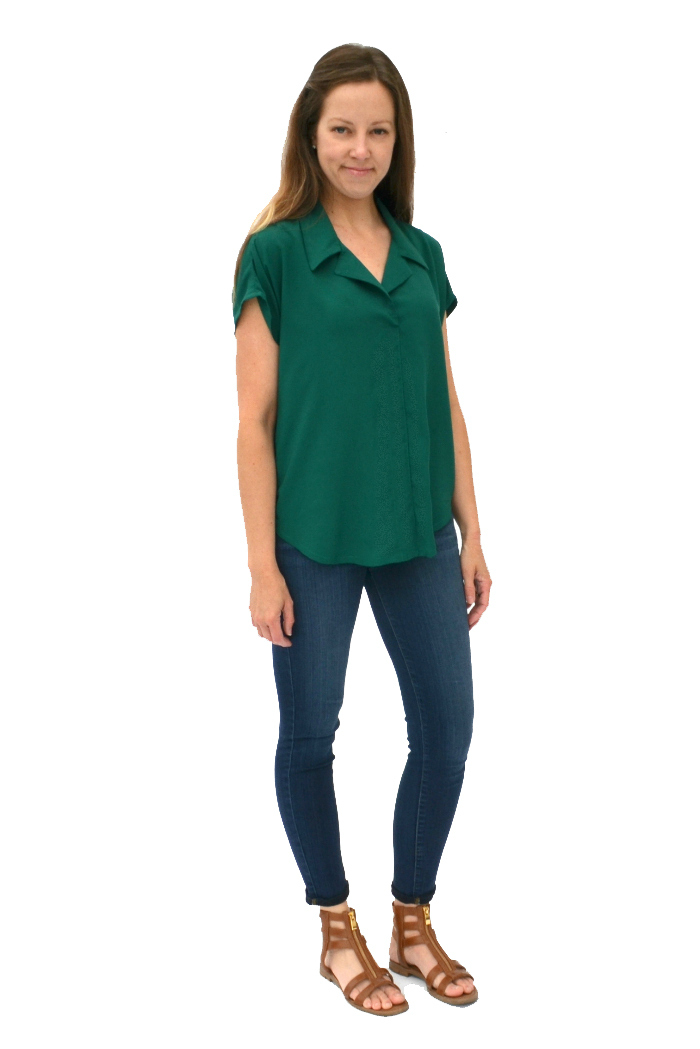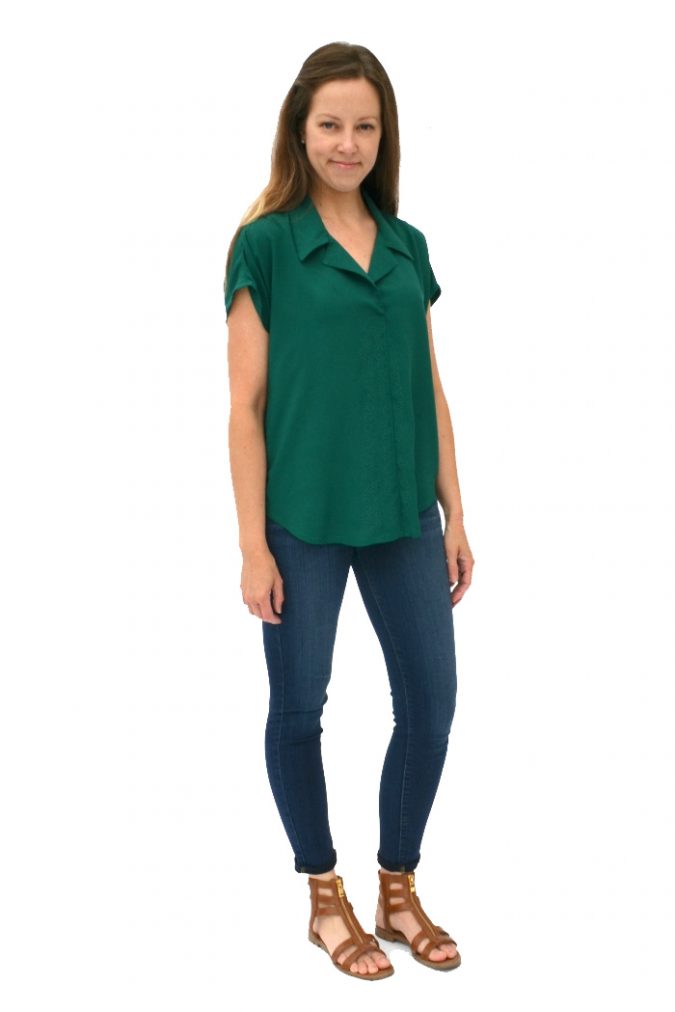 The collar on the Willamette is sandwiched between the shirt and facing, so there's no need to sew a collar stand or ease in a collar, which is another feature that makes it great for advanced beginners.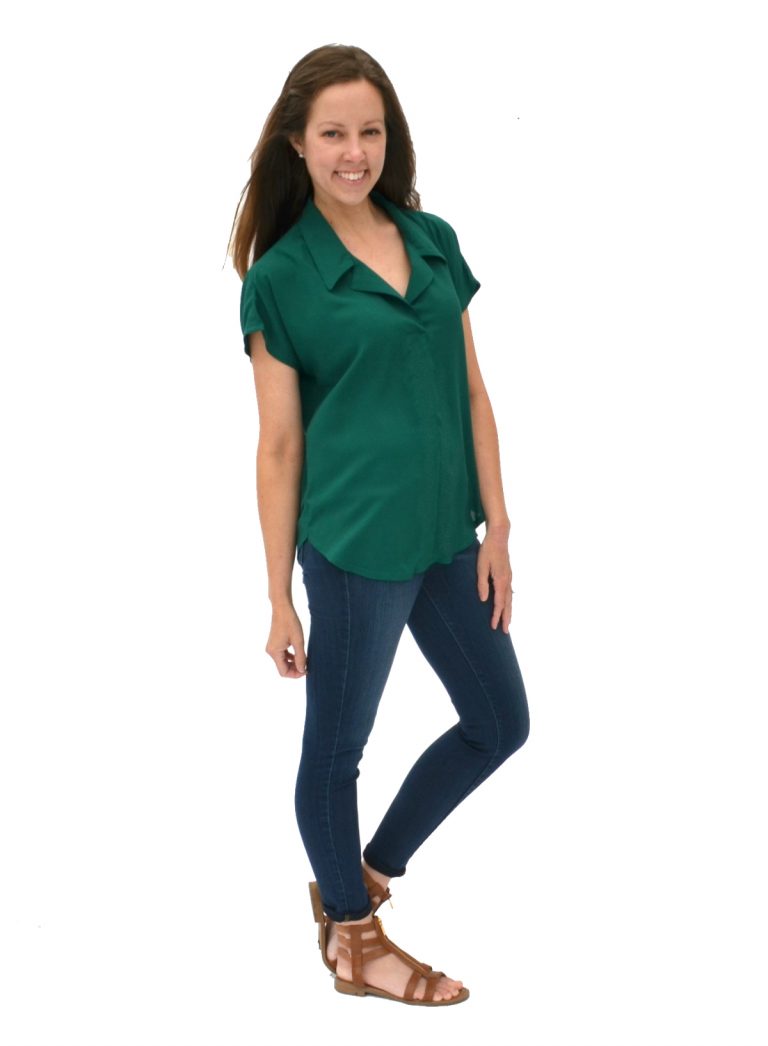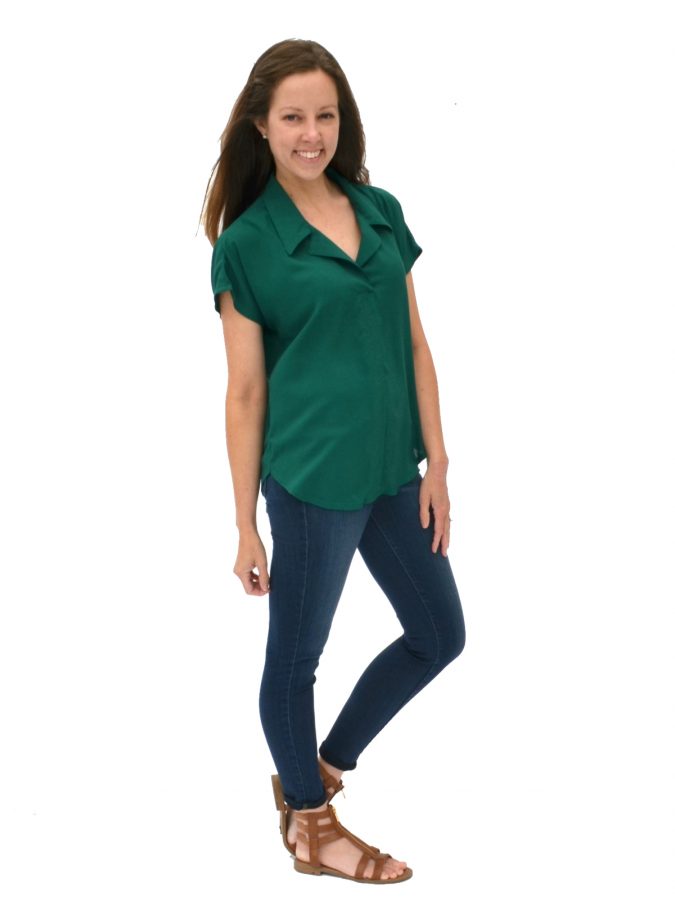 All seams are enclosed or sewn with a French seam, so the insides are just as pretty as the outside.  The Willamette will be a garment you'll be proud to show off!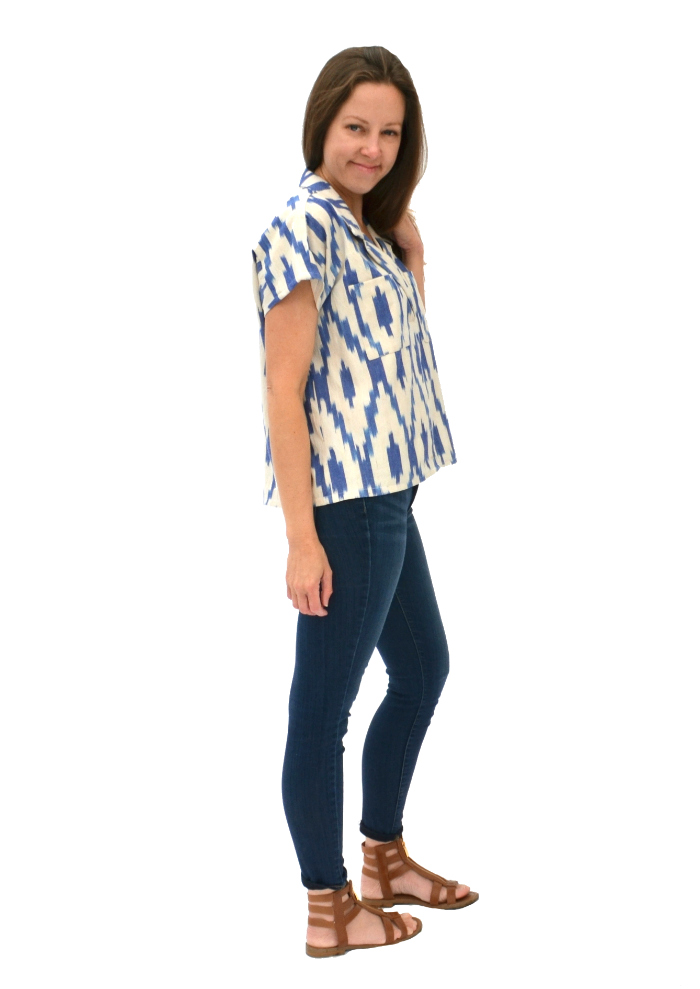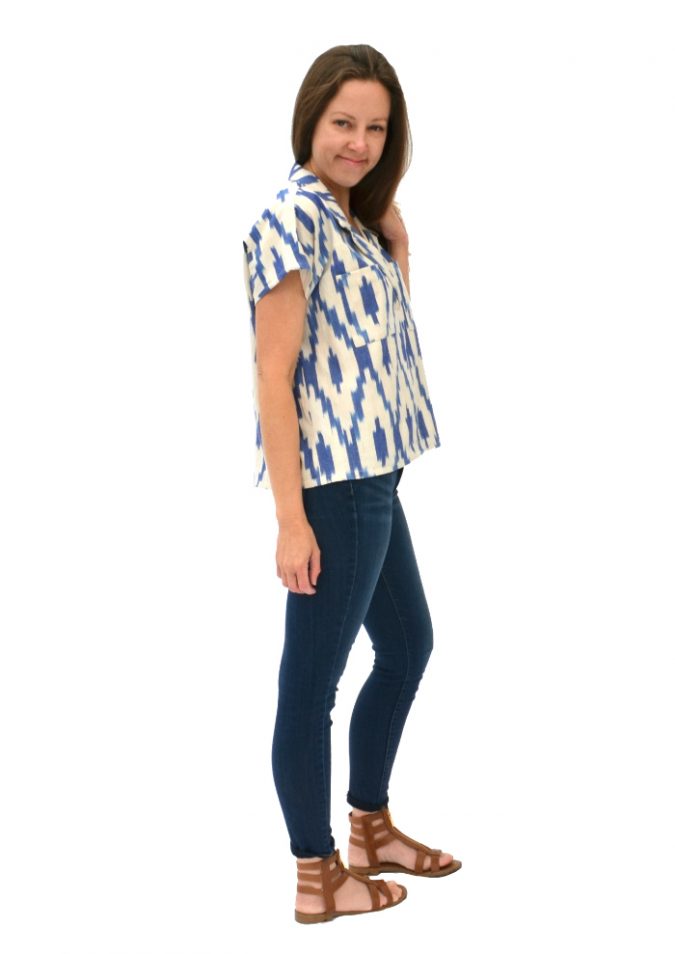 With so many options in one pattern, you'll never run out of ways to sew and style the Willamette.  The hardest choice is figuring out which view to make first!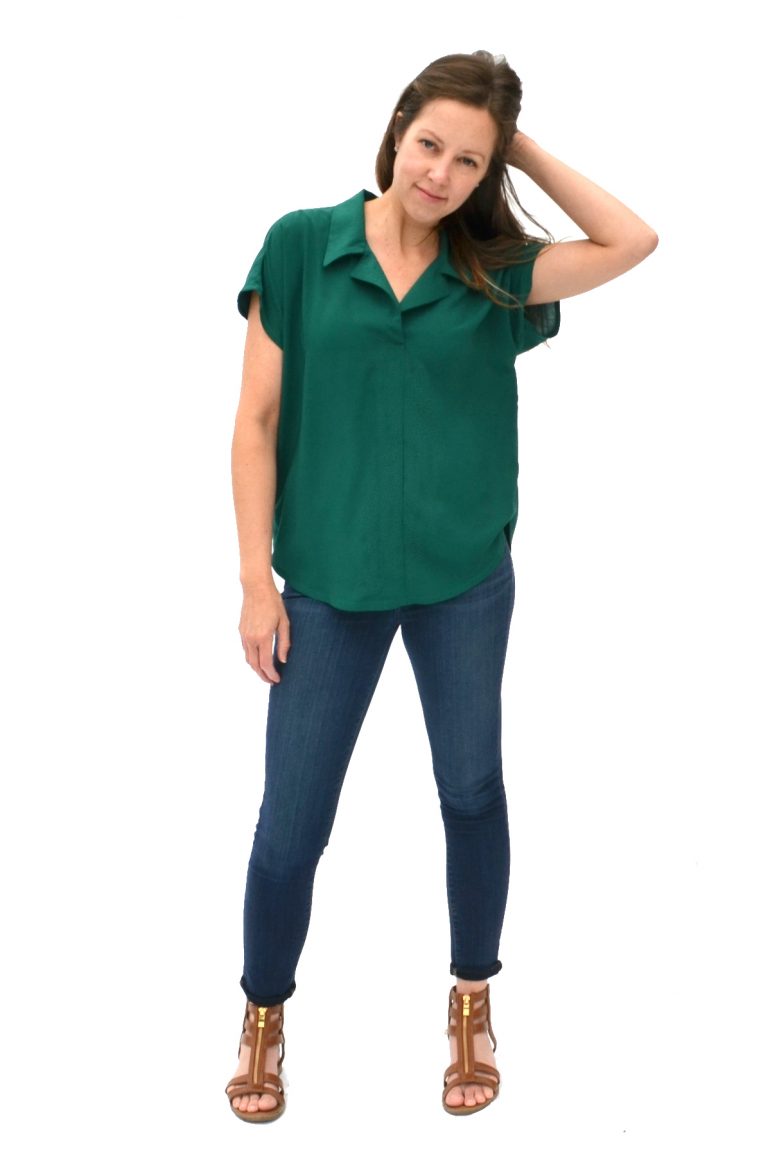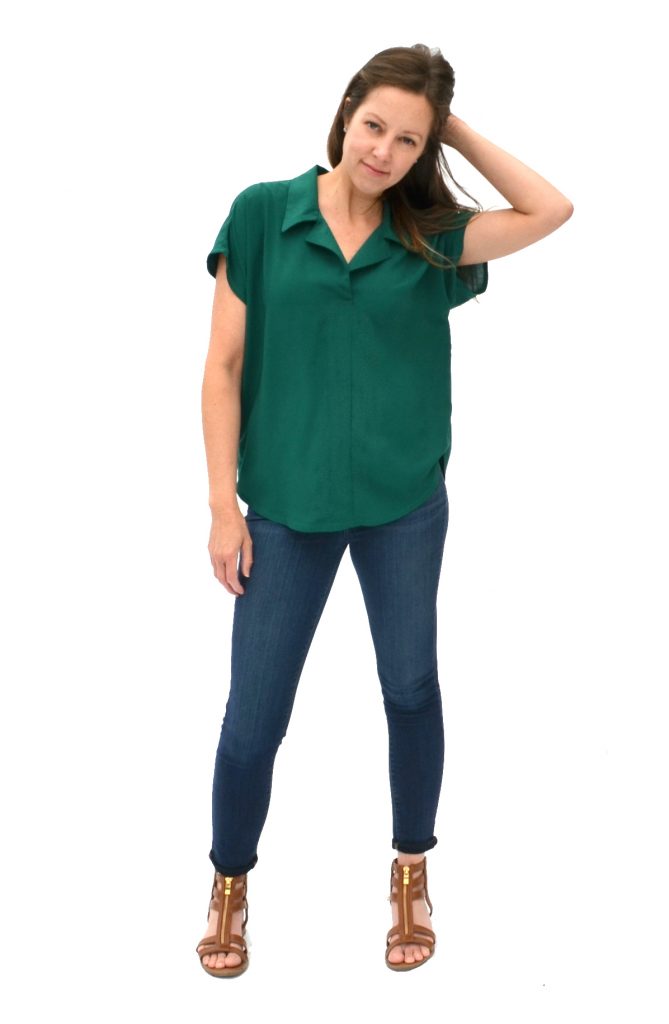 Don't forget to grab your copy of the Willamette Shirt while it's on sale through Sunday night, May 14.
Happy sewing!