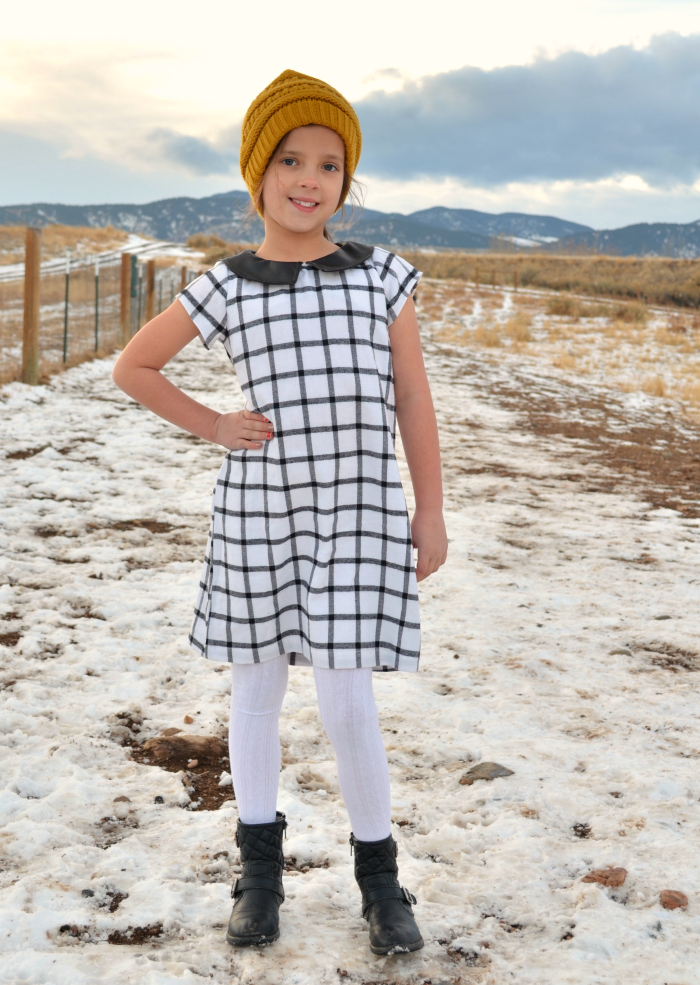 The Larkspur Dress is here!  I thought it would be a fun time of year to design a no-frills dress for juniors who might need something a little extra special for the holidays but don't want any ruffles or full skirts.  It's also a time to focus on giving and helping those in need, so all proceeds from the Larkspur Dress from now through December 30th will be donated to Feeding America, a non-profit charity that provides meals and fresh produce to families all around the nation.  Right now they have a generous donor matching all incoming donations, so your $8 purchase will turn into $16, which can provide meals for 176 people!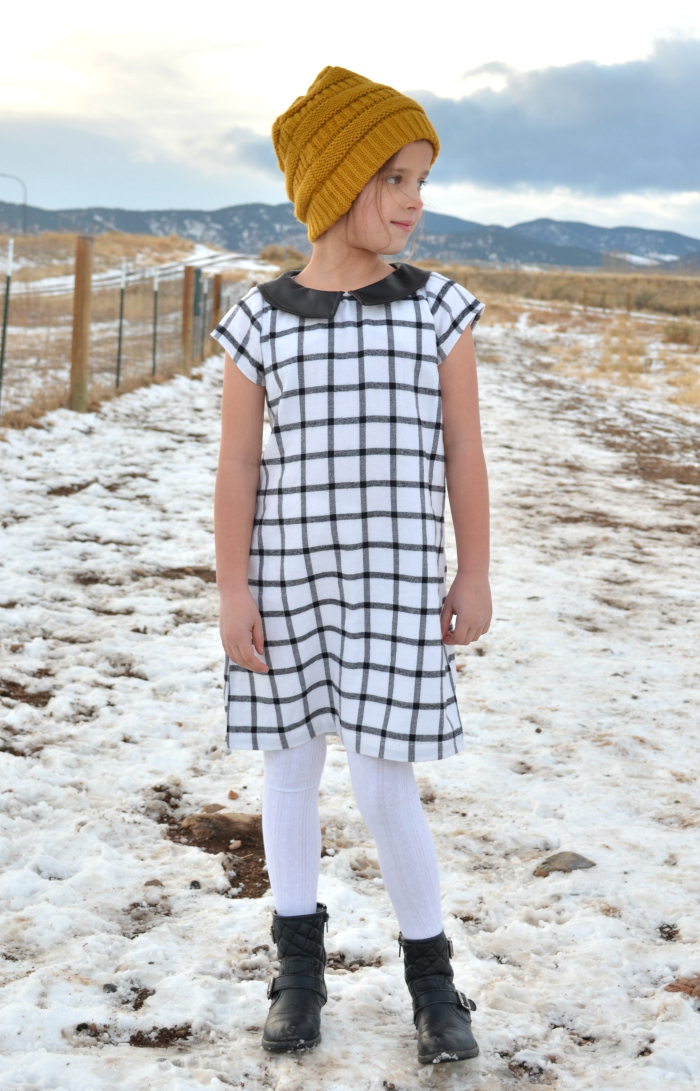 The Larkspur is a simple shift dress with lots of options for customization.  It features a straight shape with inseam pockets and a scoop neck.  From there, you can you choose from sleeveless, cap sleeves, elbow length sleeves, or elbow length sleeves with a cute notch design.  The neckline can be a regular scoop, scoop with notch, or add a peter pan collar.  There are so many ways to customize depending on the season and fabric you're using!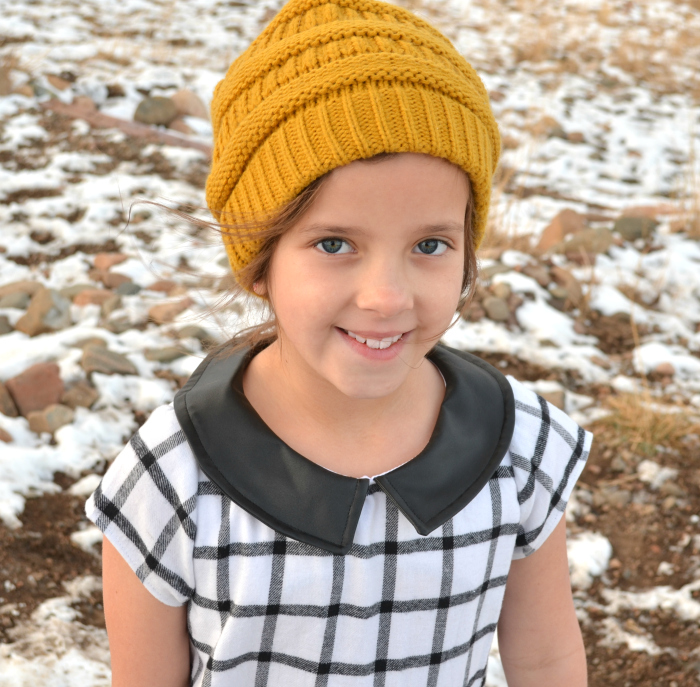 The back features a simple zipper with an ultra-easy installation technique.  This is a great pattern to try your first zipper!  The neckline and armscyes are faced, but you can also use the dress pattern as a full lining – perfect for creating a lace or sheer overlay!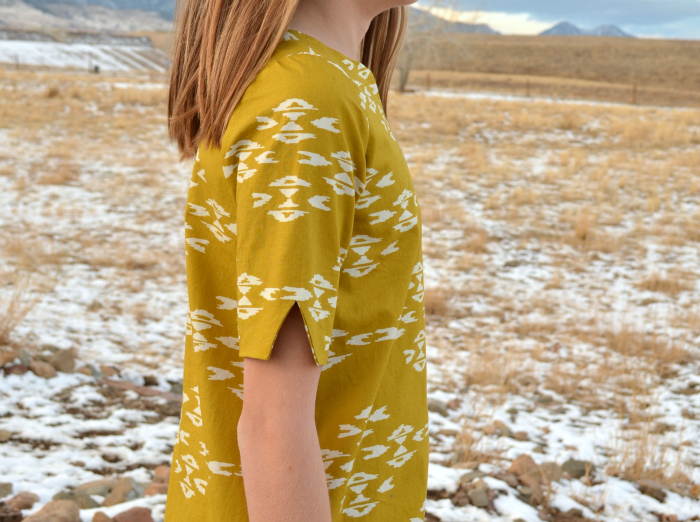 The Larkspur is perfect for all wovens, from cozy winter flannels to lightweight lawns to stiff brocades.  You can make it a fancy holiday dress with a sparkly brocade and ballet flats or a simple summer sundress with a soft lawn and the sleeveless style.  You'll never run out of ways to make the Larkspur!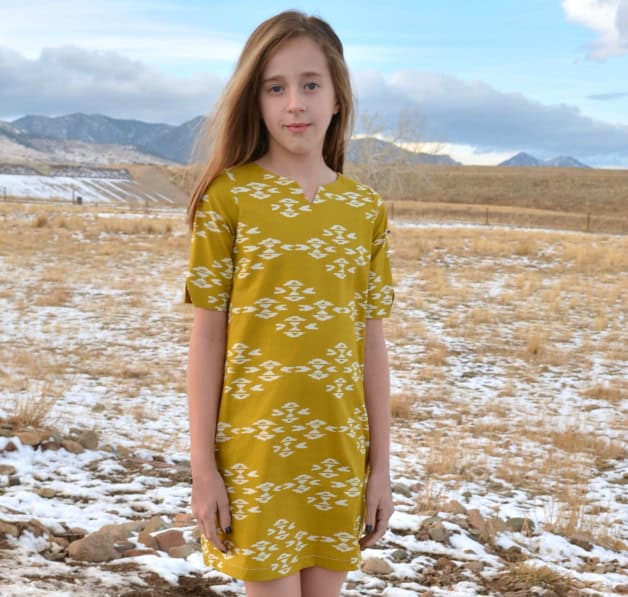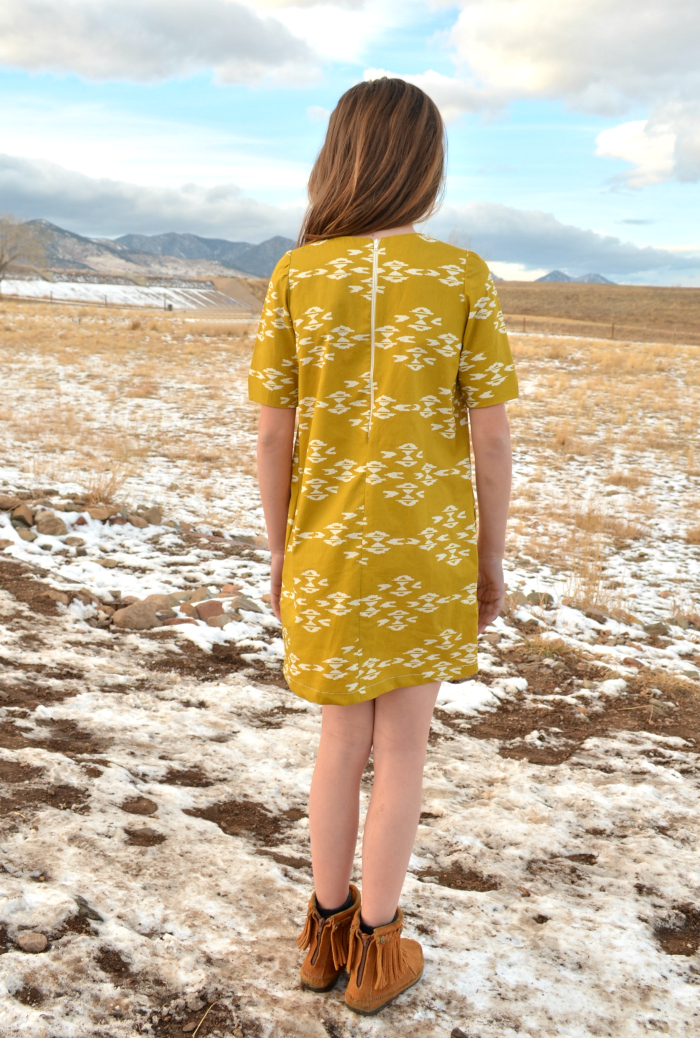 I love how the Larkspur looks paired with a denim vest!  It would be equally cute with a granny cardi or a fur vest too!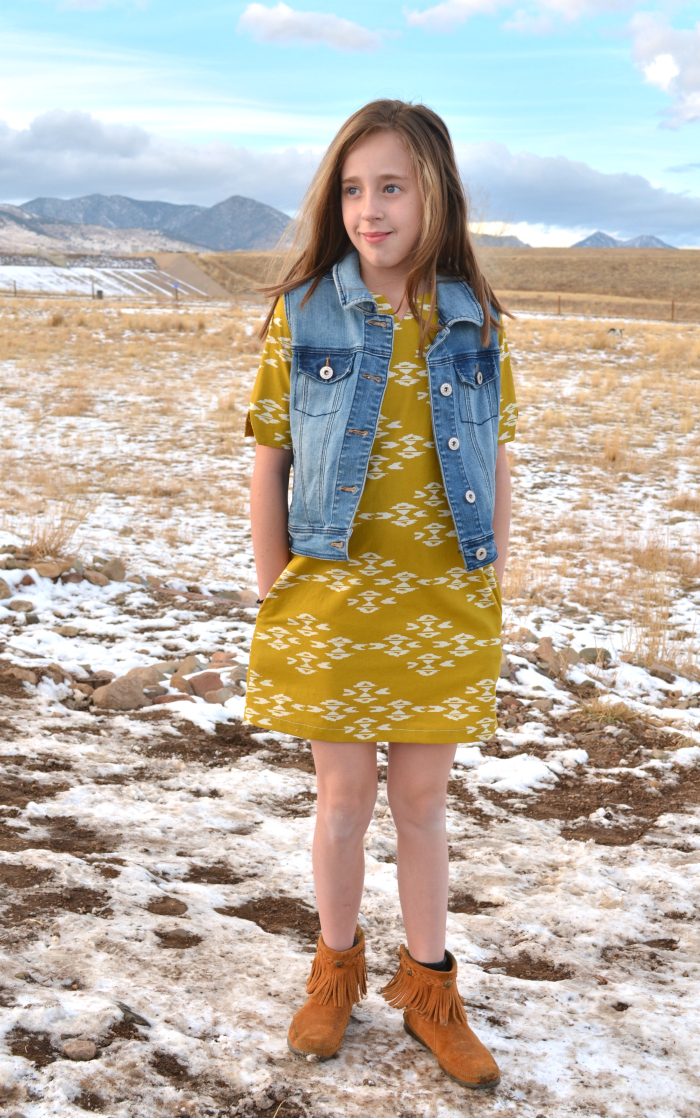 Don't forget to grab your copy of the Larkspur Dress before December 30th to get those donations in to Feeding America!  And sew your tween or teen something that they will actually be excited to wear to family gatherings!