Up today are some gorgeous pictures from my Larkspur Dress testers!  They did such a fabulous job on a tight schedule so you guys could have this dress in time for holiday sewing!  Thanks so much ladies!  Enjoy 🙂
I have a major crush on Tami's little plaid number with that faux leather collar and cap sleeves.  The metal zip is my fave!  Perfect dress for the tween who isn't a fan of frills or ruffles!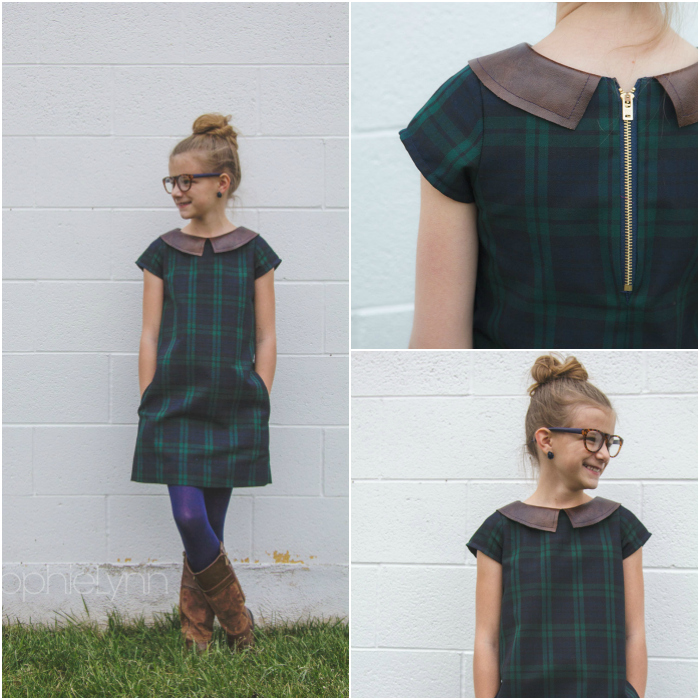 Kayla made the perfect Christmas-y plaid dress for her daughter!  She kept it simple and let the fabric do the talking with the regular scoop neck and elbow length sleeves.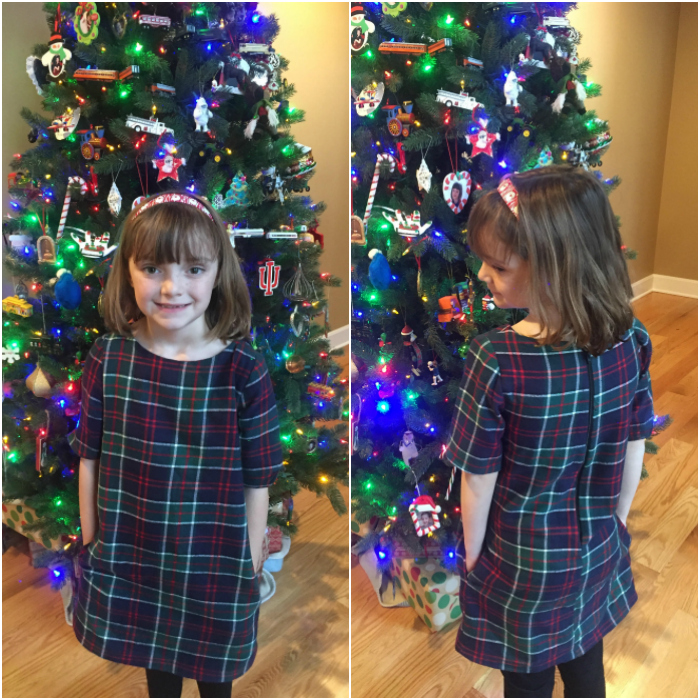 Emily's little cutie got a printed chambray Larkspur.  How adorable is it paired with a beanie, tights, and a granny sweater??  I die.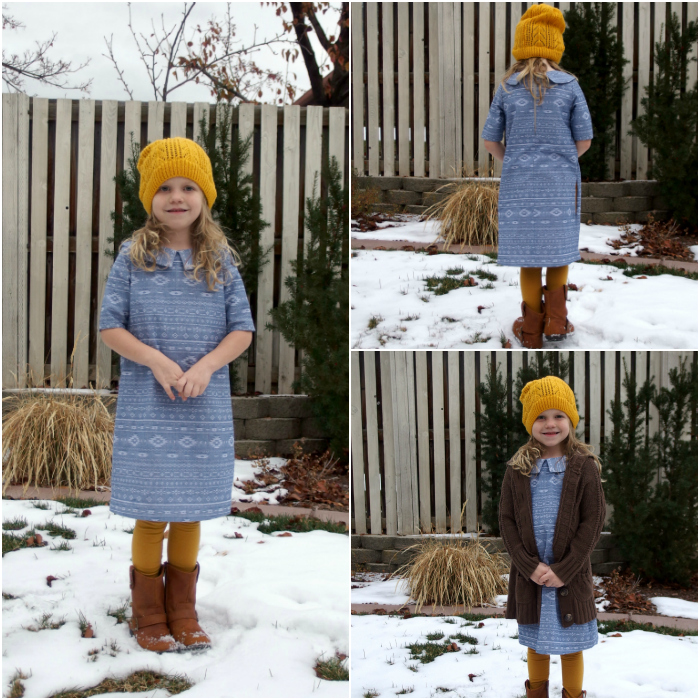 Brittney used a classic gingham check and used the notched neckline and sleeve version of the Larkspur!  I love those little details on an otherwise simple dress!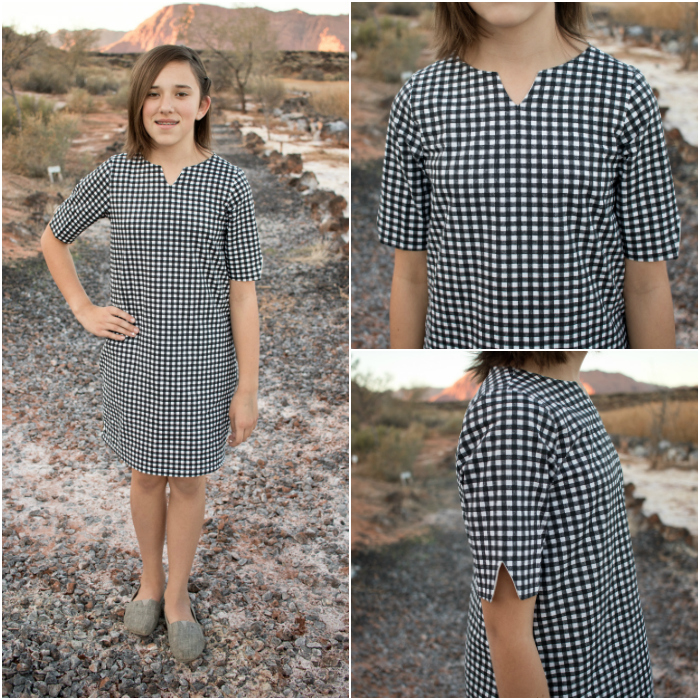 Brittany let her daughter pick out a fun print for her Larkspur and gave it a pop of color with a fancy lace exposed zipper!  This is the perfect pattern to feature a special fabric or zipper!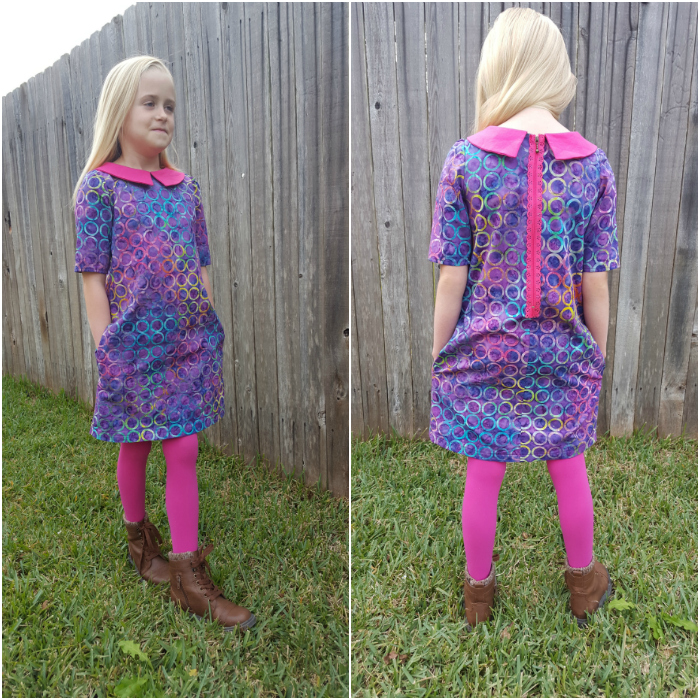 Thank you so much for your hard work getting the Larkspur ready for release ladies!!  Make sure you read the original Larkspur post to see what happens when you buy this pattern before Dec 31!