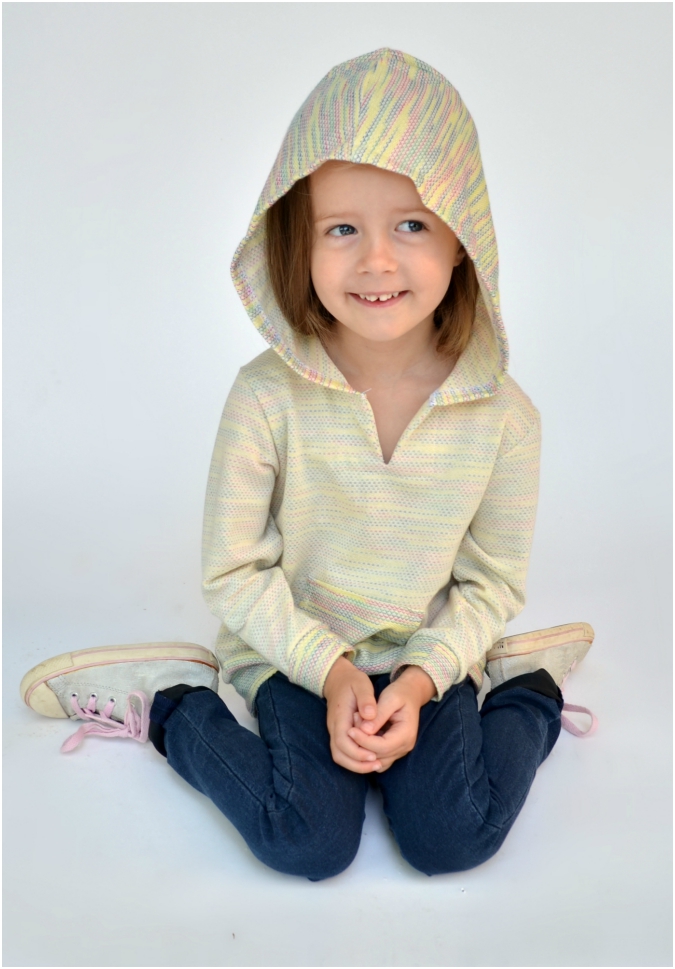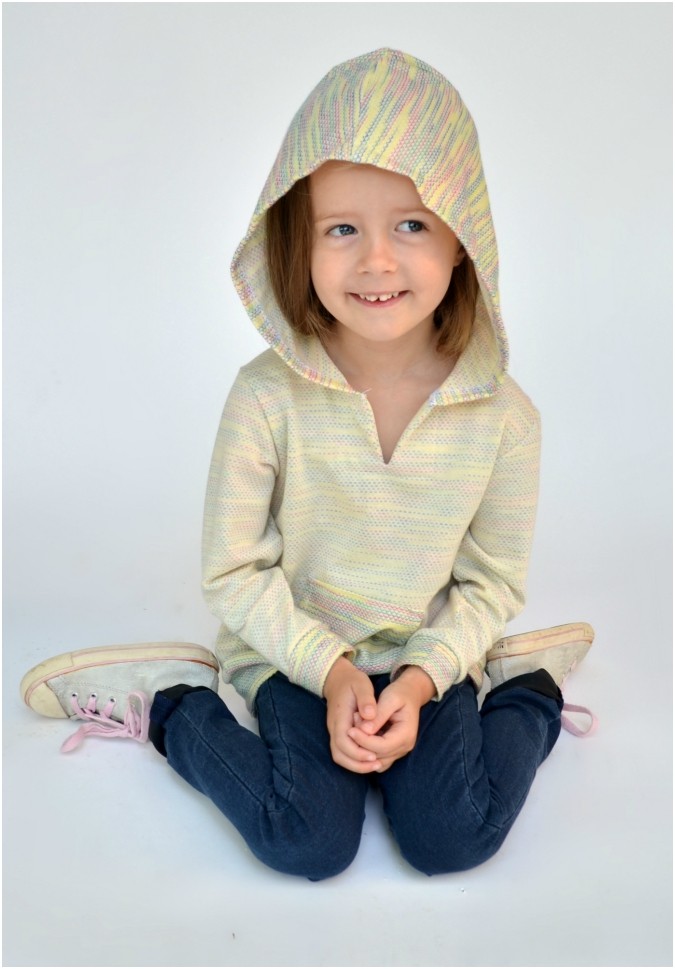 The Hatteras Hoodie is here!  Keep reading to the end of the post to enter to win a $50 gift card for Raspberry Creek Fabrics so you can sew up a bunch of hoodies!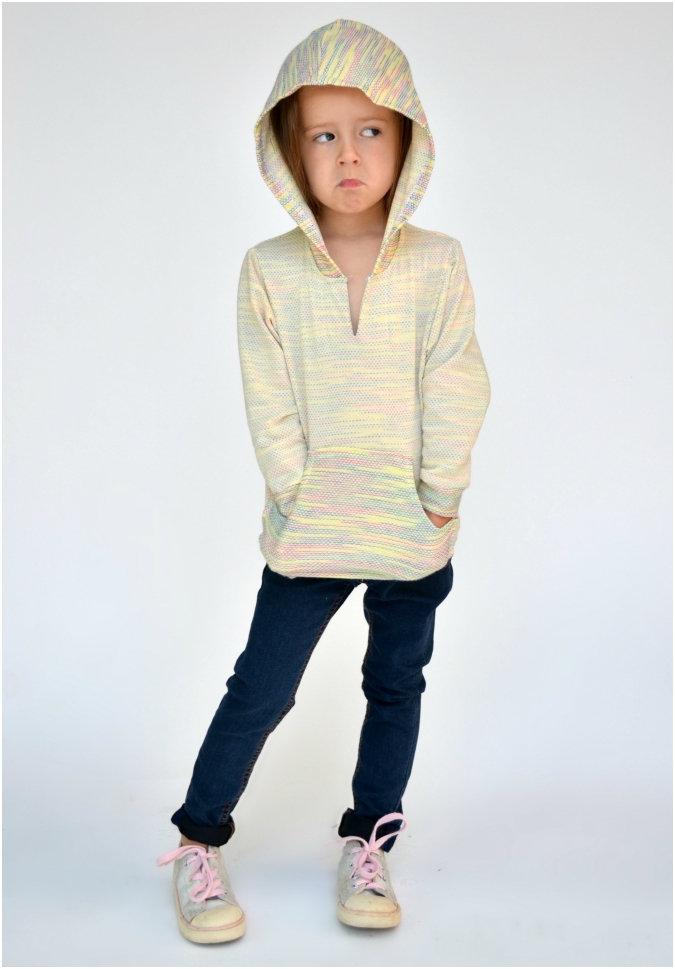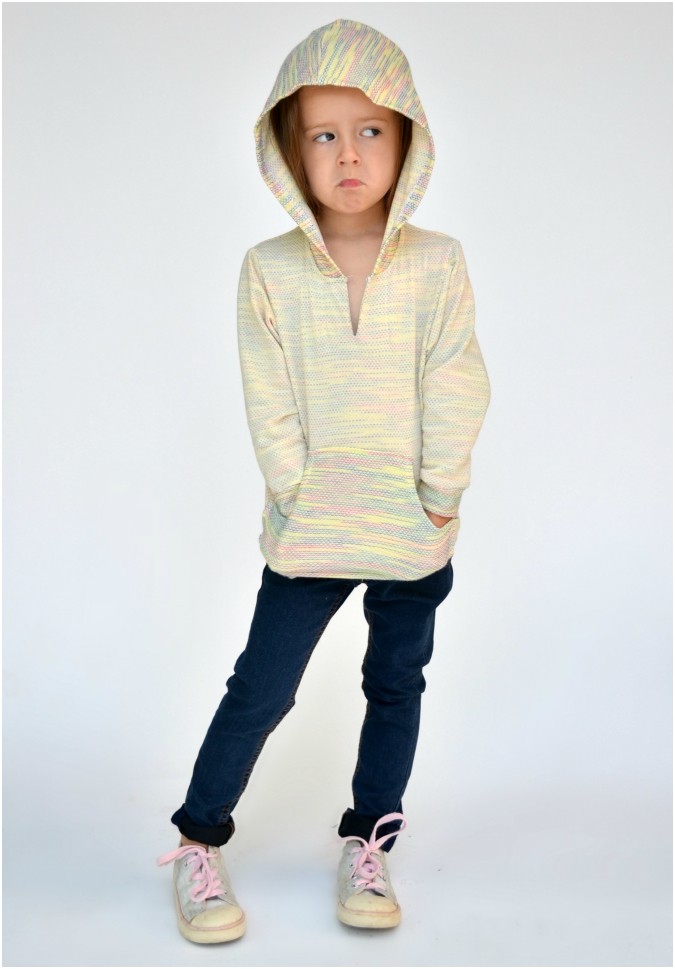 This versatile pattern is sure to become a workhorse in your pattern stash!  With three very different views for boys and girls sized 2 years – 14/16 years you may never need another sweatshirt!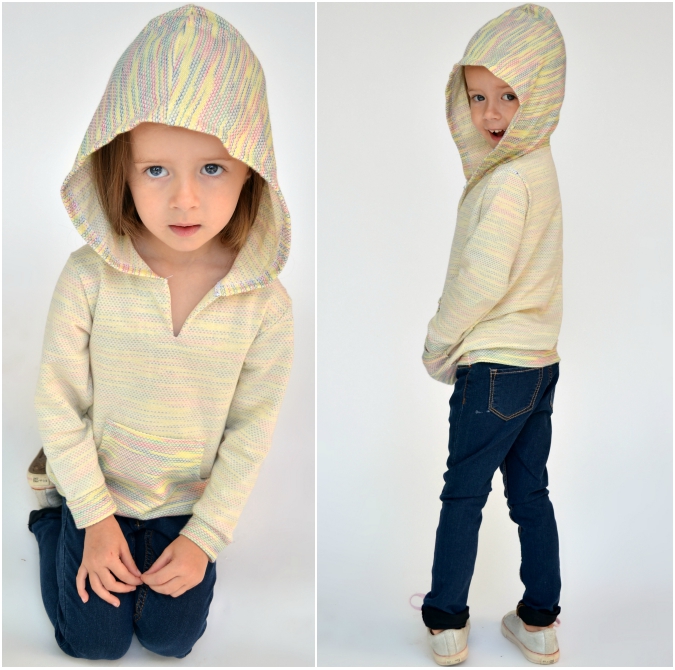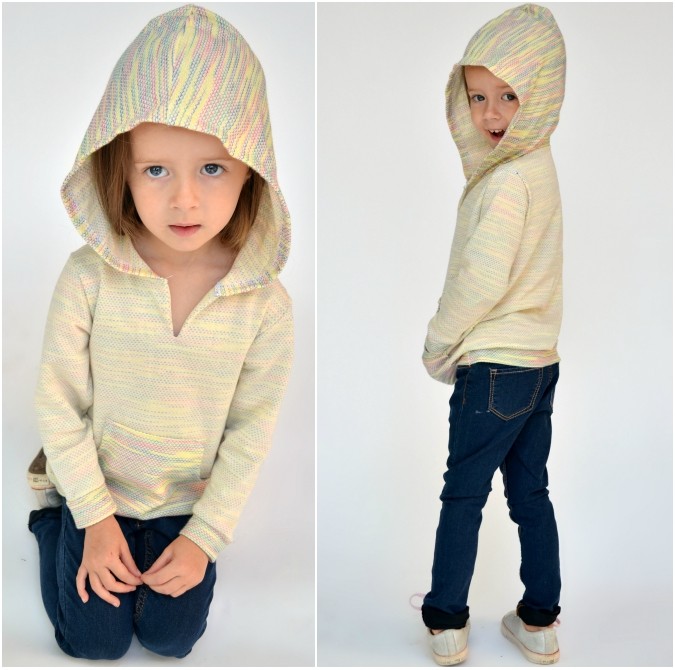 This is View A, the view the inspired the pattern.  It reminded me of a soft, casual baja-type hoodie that you'd throw on at a beach vacation when the sun starts to go down.  Because we were in the Outer Banks when I was working on this pattern (and because I'm a big fan of alliteration, see: my name), it became the Hatteras Hoodie!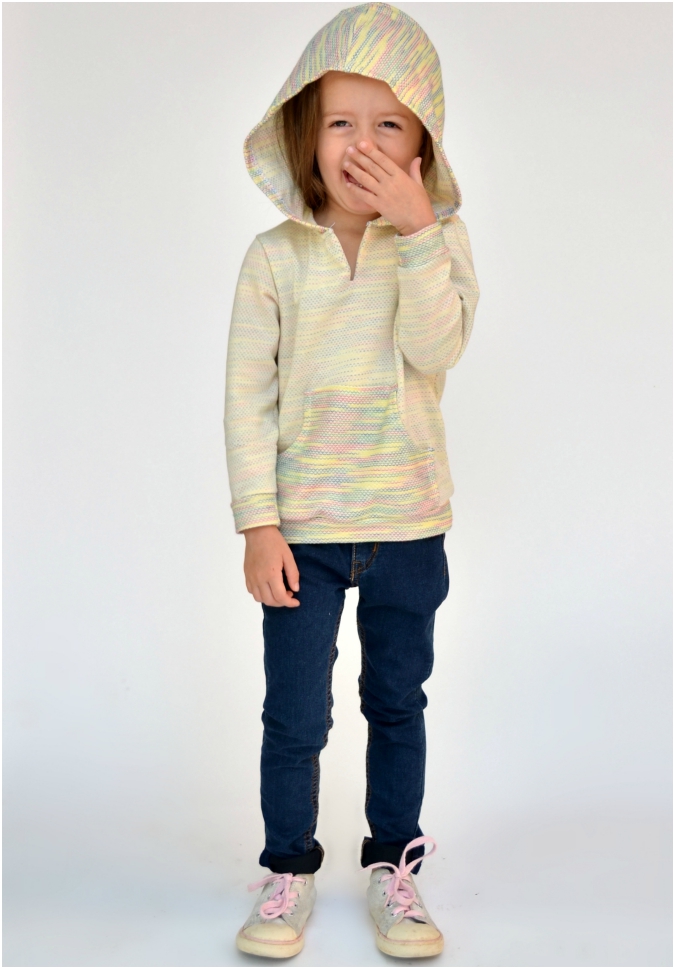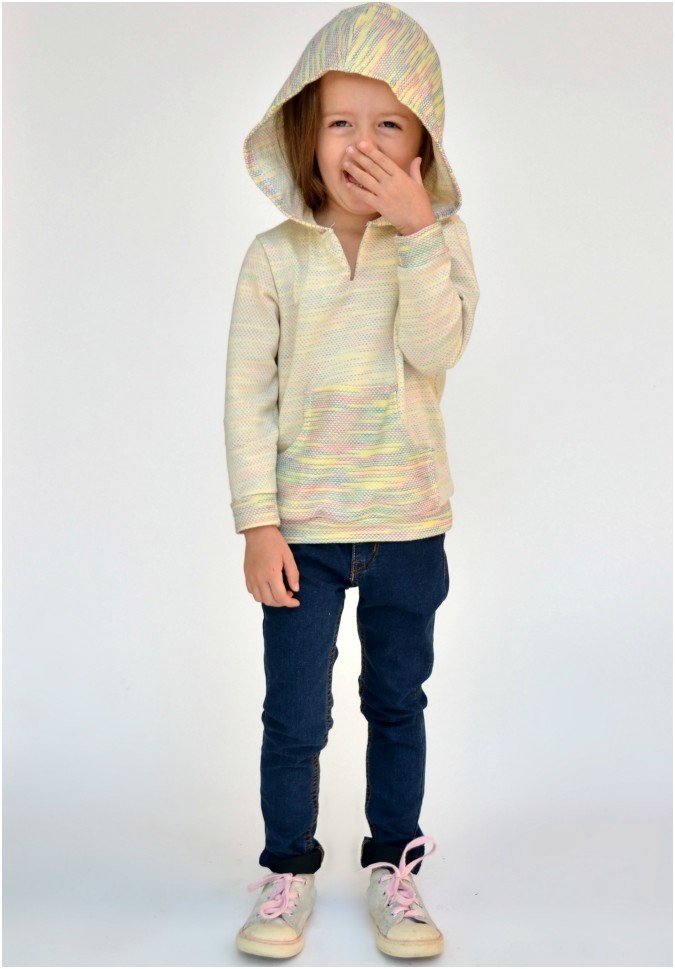 View A features a slim fit body and sleeve with an oversized hood.  Wrist cuffs and a waist band means you don't have to worry about hemming, and a faced notch in the front adds a cute detail and makes dressing easy.  The optional kangaroo style pocket is perfect for keeping hands warm and collecting seashells.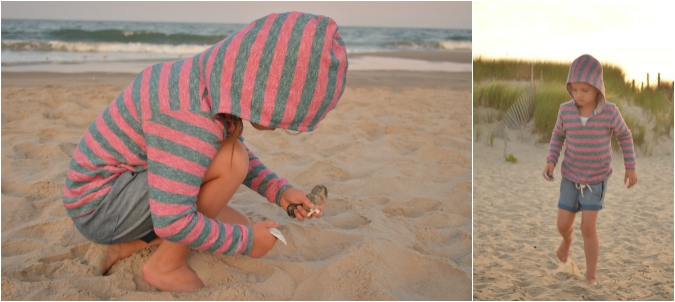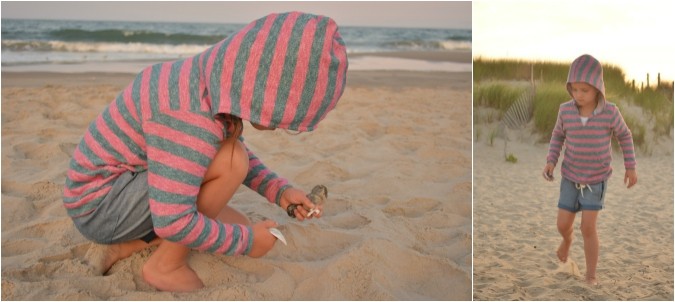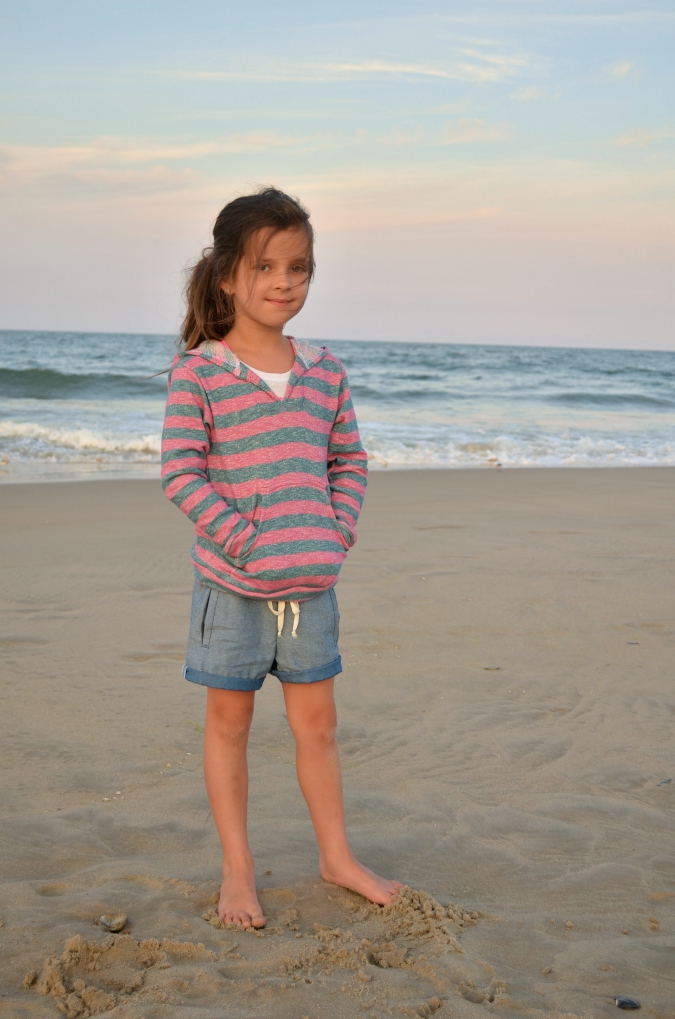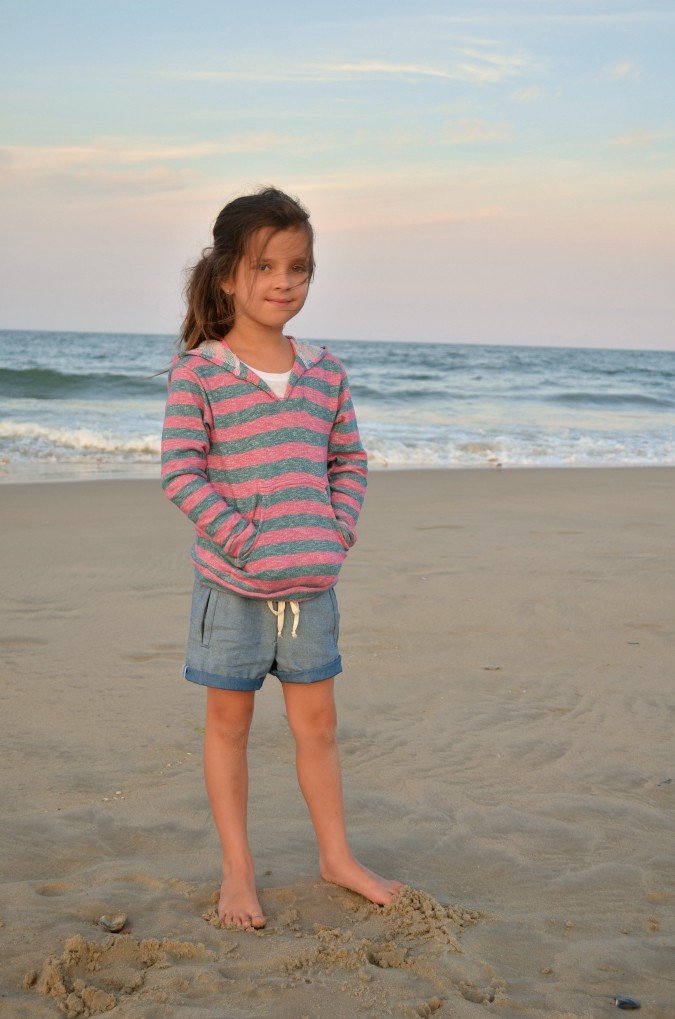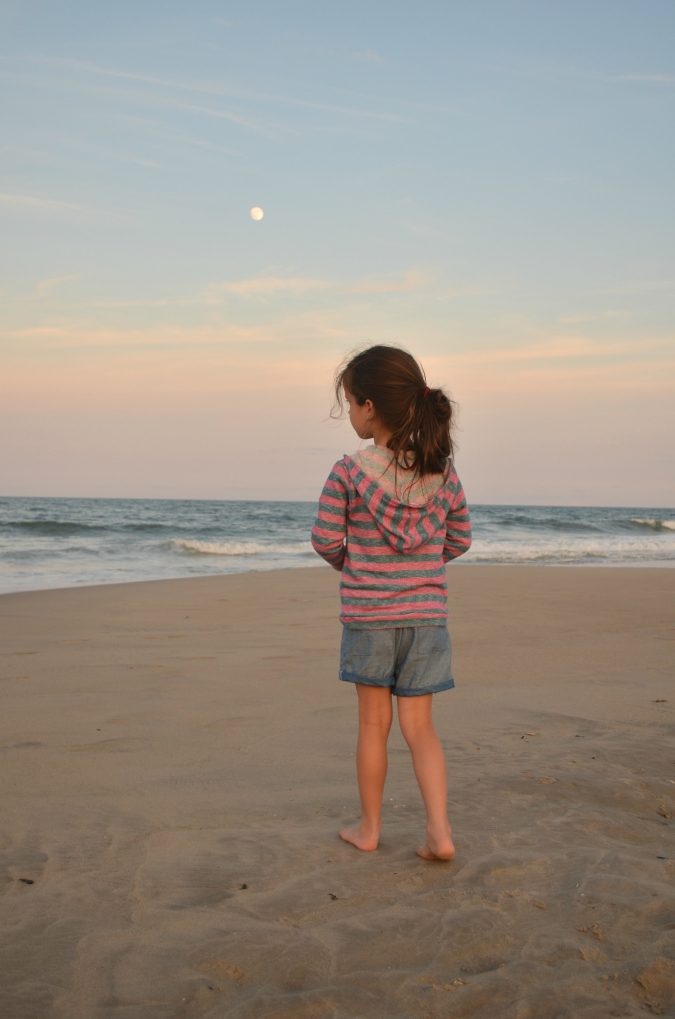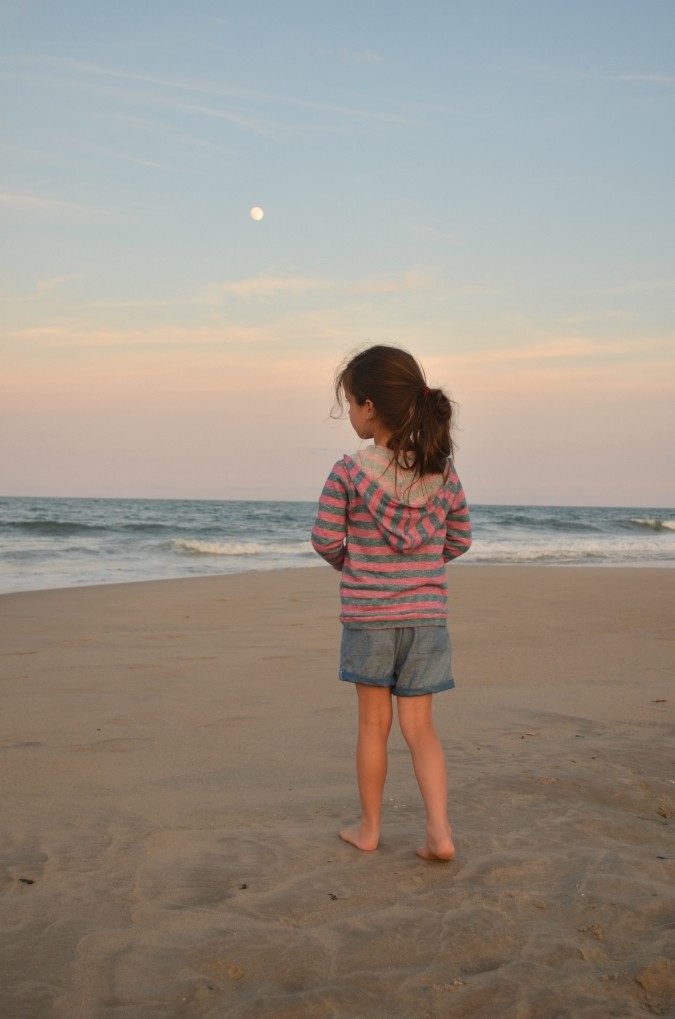 View B is aimed toward girls with a widened neckline, a cropped hi-low hem line, and fun twisted side seams.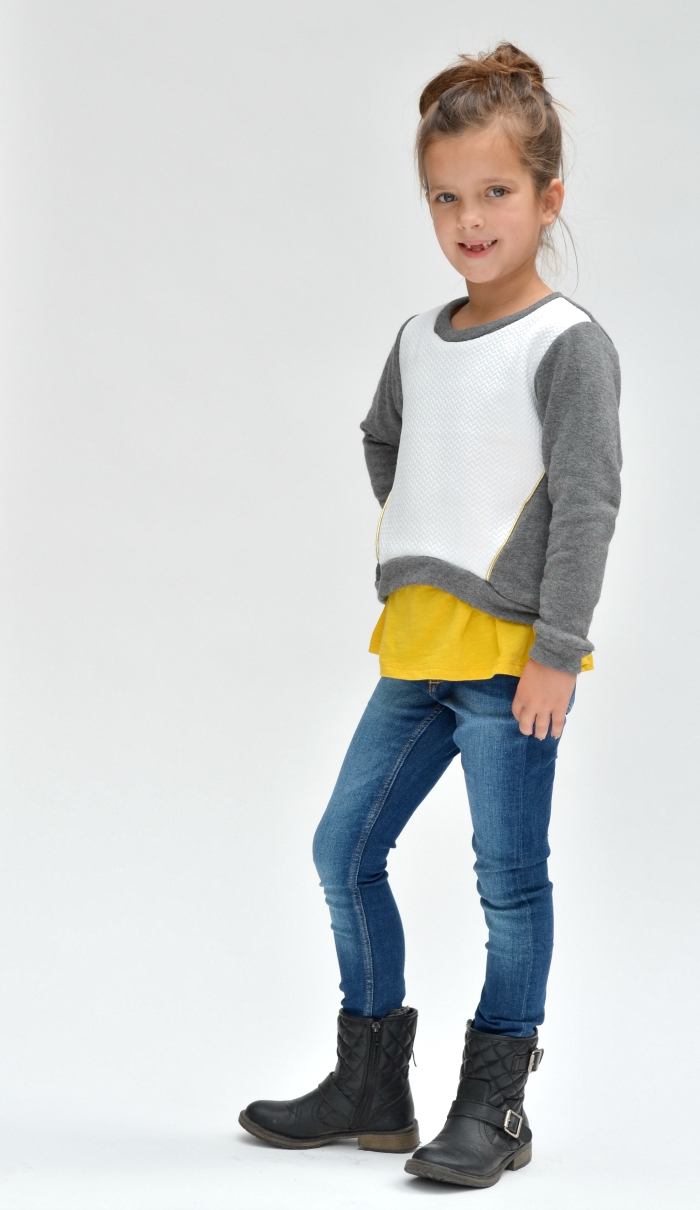 View B is great for color blocking or using the center front panel to feature special fabrics, screen prints, iron-ons, and appliqués.  The pattern also includes a tip for adding piping to the side seams for a pop of color and detail.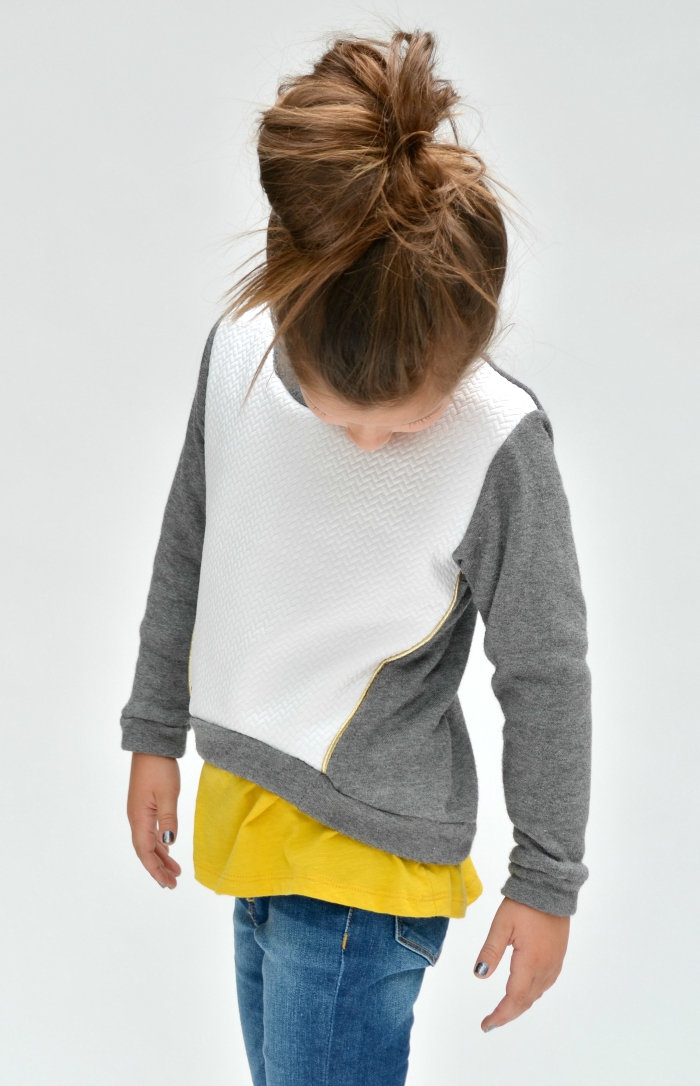 View B doesn't have a hood, making it a bit of a misnomer, but you can absolutely add the hood from views A and C if desired!  Simply sew it on sandwiched between the neck band and the sweatshirt.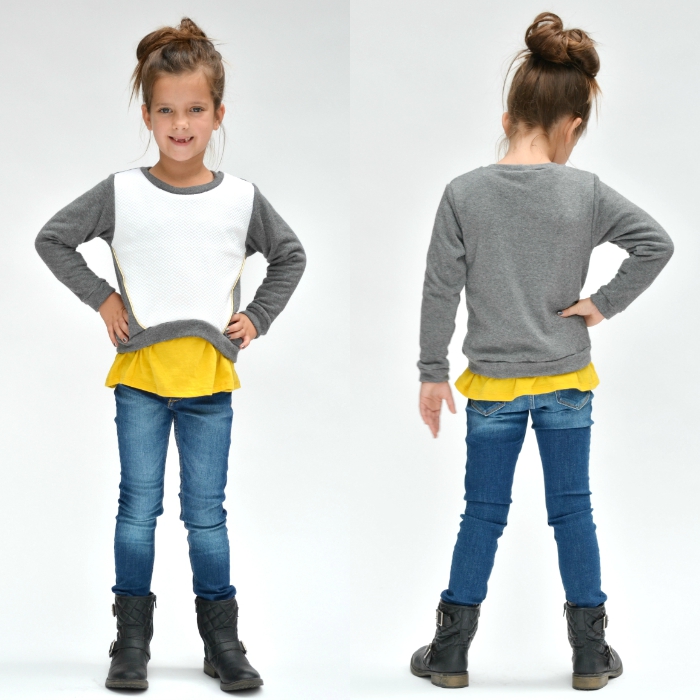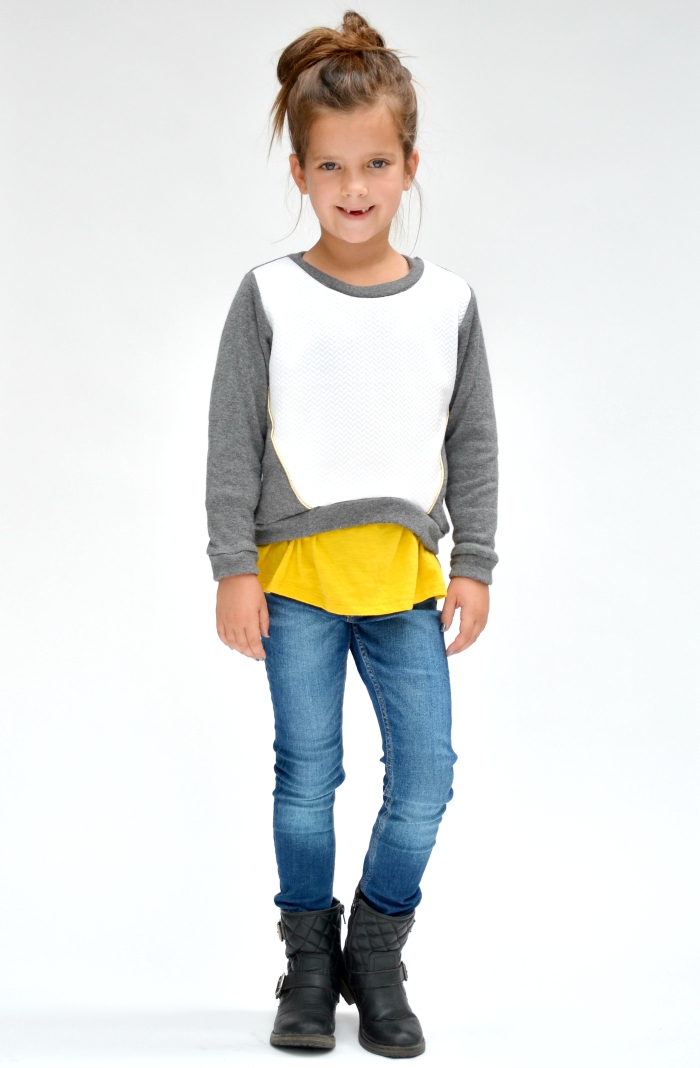 The bonus View C was not originally included in the pattern, but was added later in the interest of covering all the hoodie bases!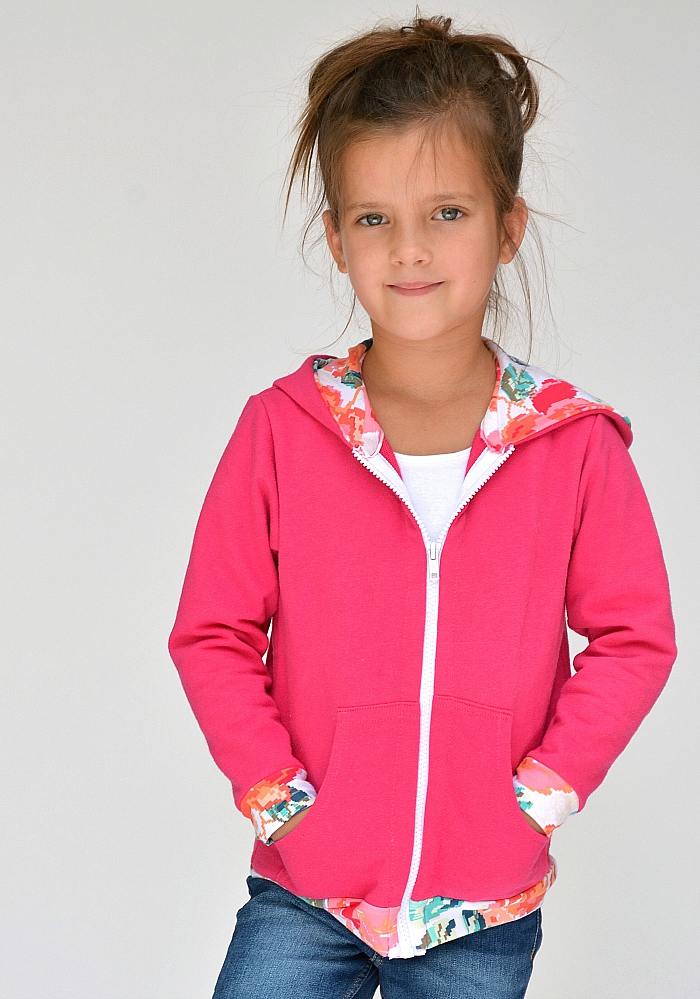 View C is a traditional zip-up style with wrist cuffs, a waistband, a kangaroo pocket, and a hood.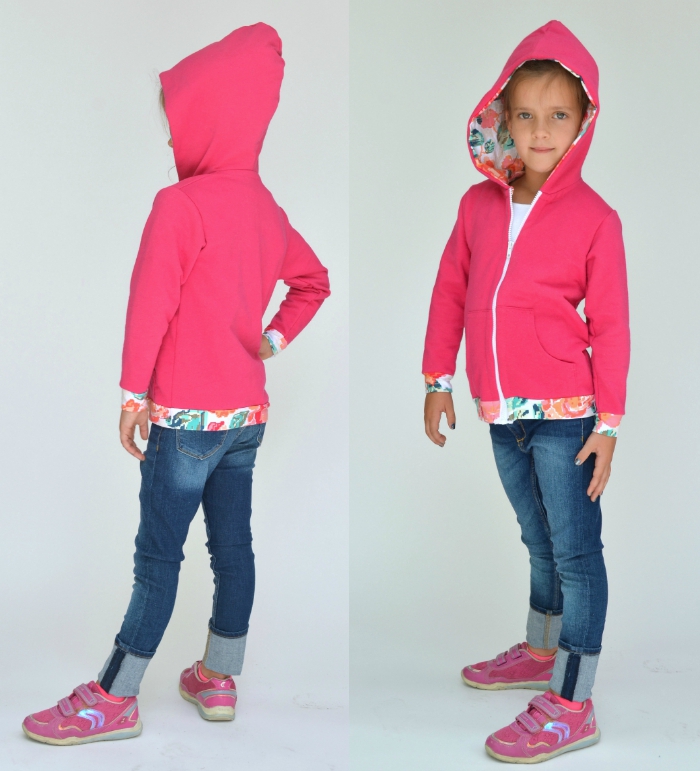 Like View A, it is also meant to have a slimmer fit in the body and sleeves.  View C is unlined, so it's easy to sew and great for layering.  Twill tape and trim enclose the hood seams and zipper tape to make this hoodie beautiful inside and out.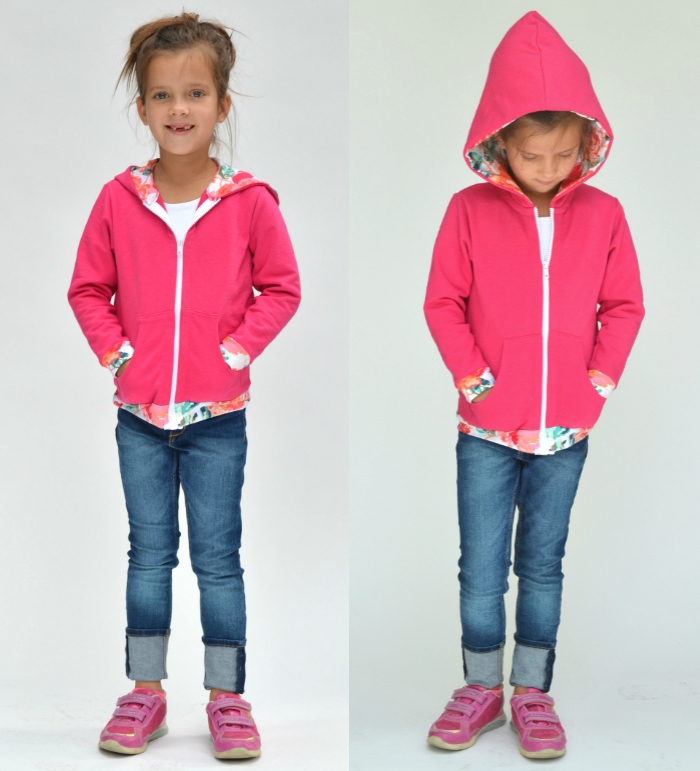 Views A and C are great for girls and boys and feature lots of options for personalization and color and pattern mixing.  Your options are only limited by your imagination for these hoodies!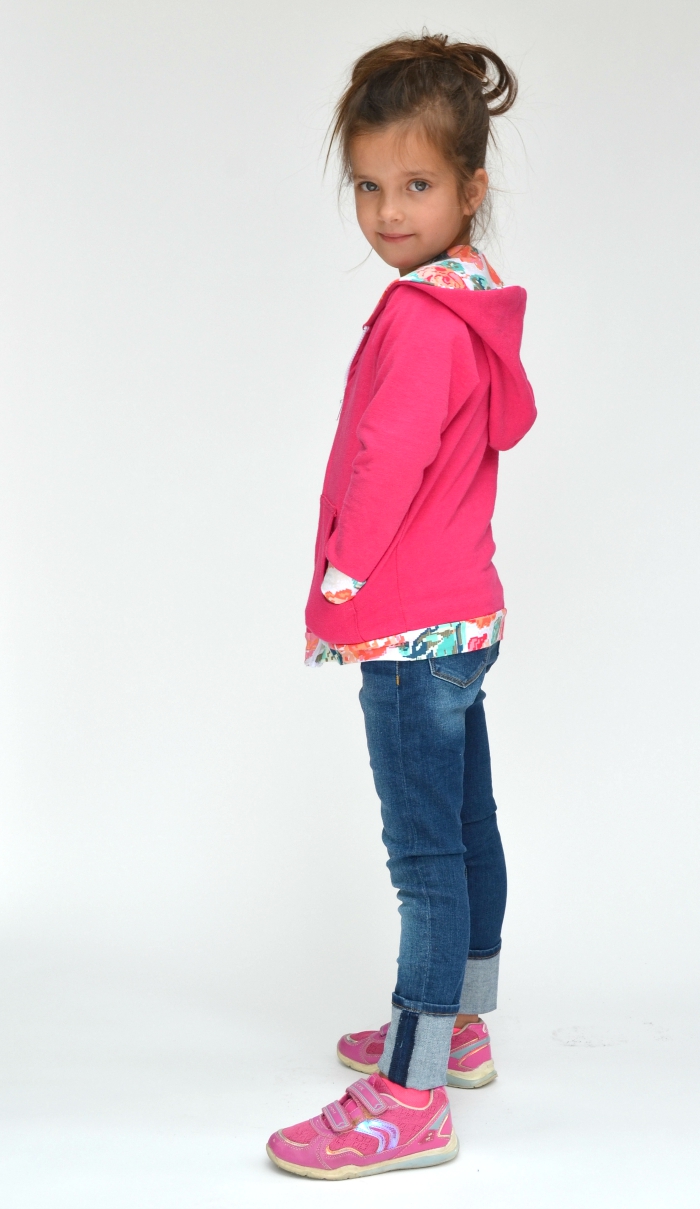 And now that you know all about the Hatteras, how about some fabric to sew some up?  Diana from Raspberry Creek Fabrics is generously offering one winner a $50 gift card to her shop!  She has a bunch of yummy knits, including the NEW Club Fabrics, which are designed and produced exclusively for Raspberry Creek!  They include a gorgeous floral french terry and several cotton spandex prints that would be perfect for a Hatteras Hoodie!  The hoodie below features three different fabrics from Raspberry Creek.  How divine is that gray quilted knit paired with soft floral french terry and polka dot cotton spandex?  This beautiful hoodie was sewn up by one of the very talented Hatteras Hoodie testers, Emily.  More from her tomorrow!
To enter, all you have to do is comment below and tell me what view you'll be making first with your free pattern and all that gorgeous fabric!  One comment per person, please.  Contest ends Monday September 7th at midnight MST.  Thanks so much for the chance to win, Diana!!
Be sure to come back tomorrow to see ALL of the testers' Hatteras Hoodies!