Guess what!  Today's Amanda from Kitschy Coo's birthday!  And last night I just so happened to make her Skater Dress!  So let's conveniently celebrate both of those things together why don't we.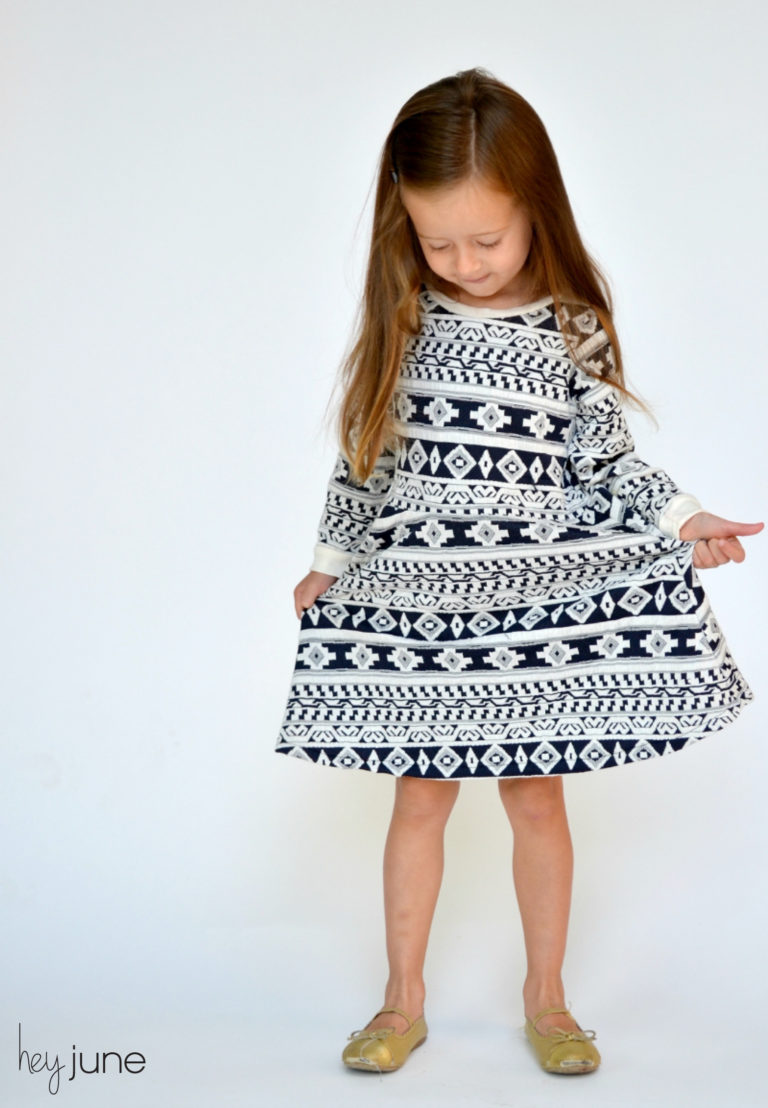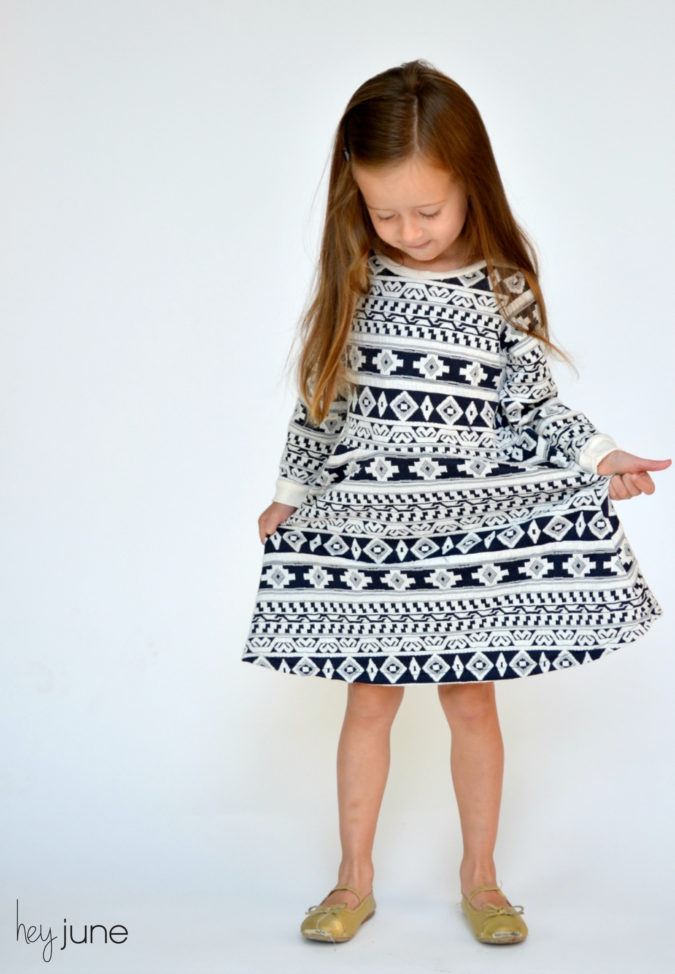 I found this thick tapestry-like knit at Hobby Lobby and even though I was only in there for practical things like cheetah fleece and gold lame bias binding, I couldn't resist grabbing a yard.  June was sitting in the cart and immediately claimed it for her own, and I am powerless to resist her big blue eyes and chipped-tooth smile, so.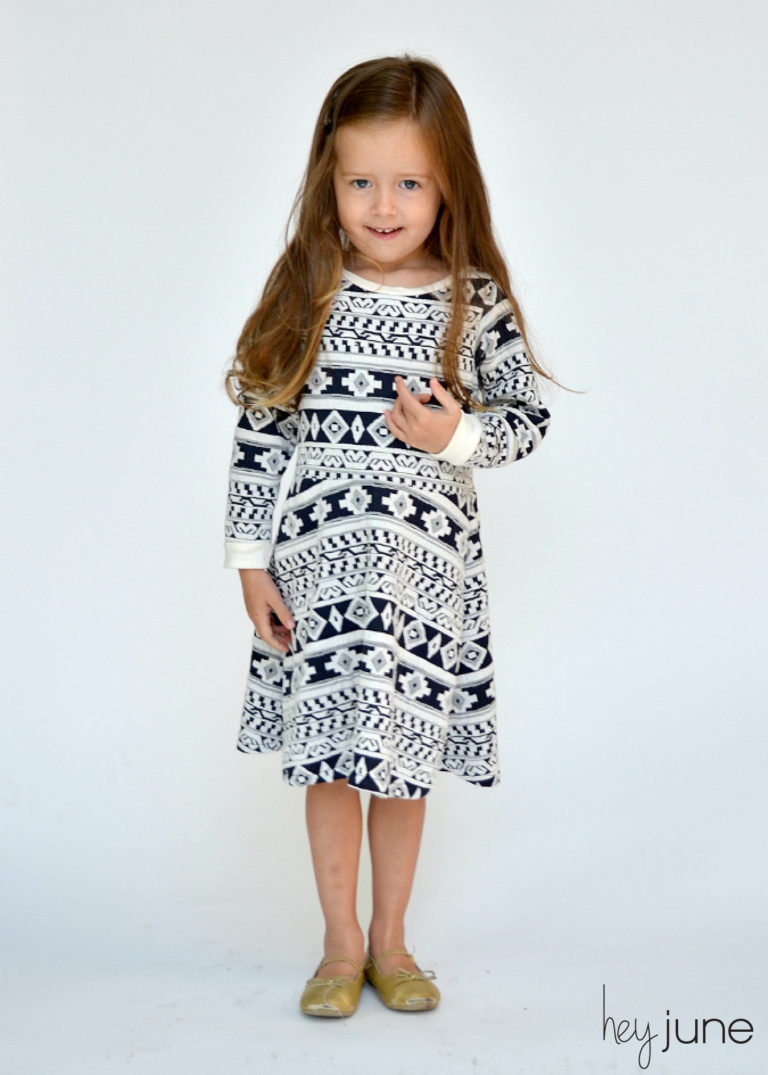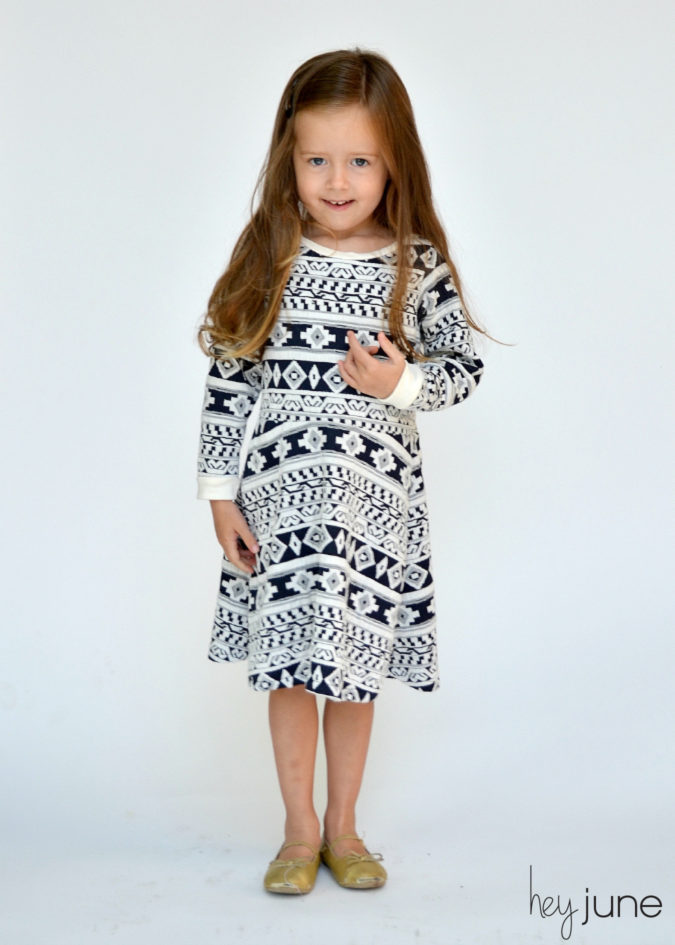 She wanted a skirt, but I didn't want to deal with trying to match this as a separate and I wanted to use up as much of the fabric as I could.  The thickness of the knit meant it wouldn't handle gathers, so the logical conclusion was a Skater Dress!  The Skater Dress is one of the first pdf patterns I ever sewed, but its cuteness and popularity only increases with time, just like me in high school, only opposite.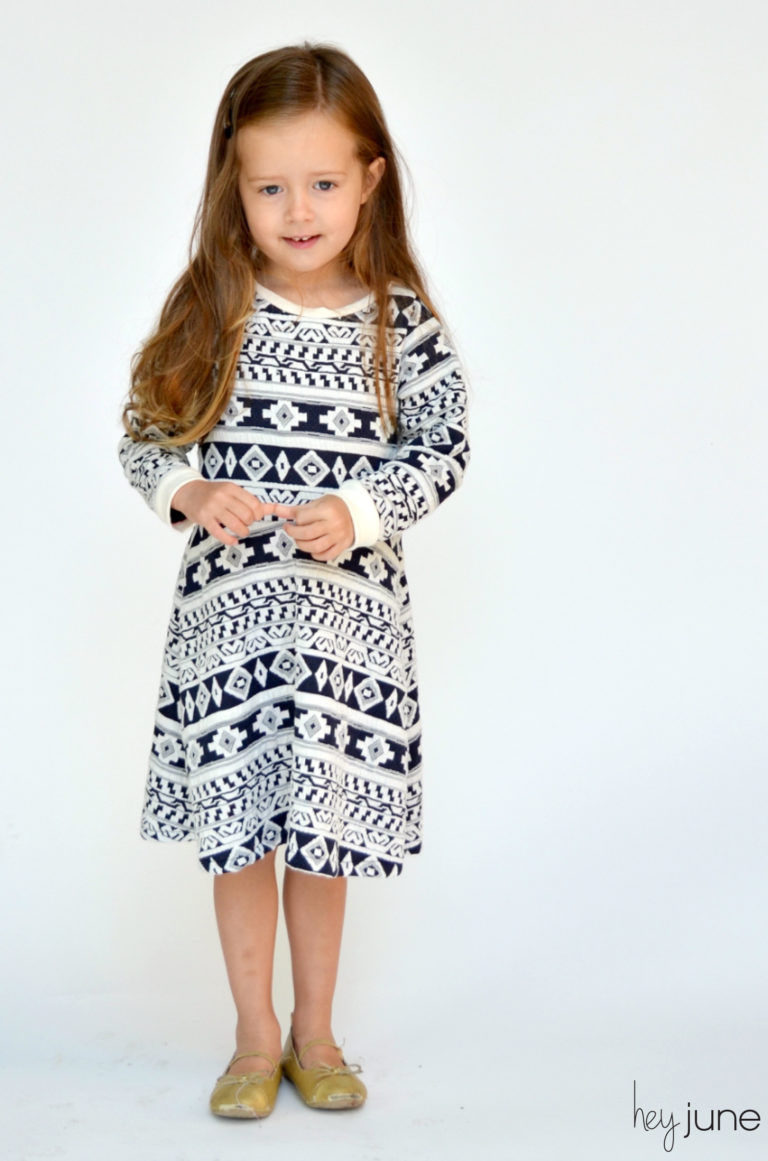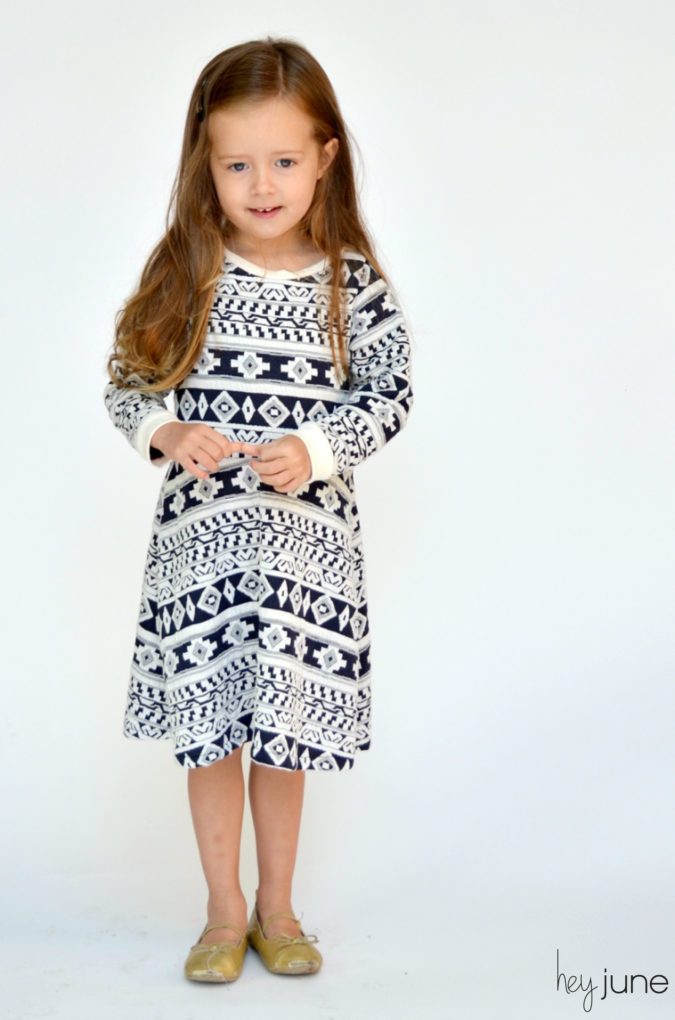 So we kicked it old school and made up this comfy dress.  It's the perfect weight for chilly fall days and the simple silhouette makes it easy to wear.  I don't have enough superlatives in my vocabulary for the Skater Dress.  Just go make one, k?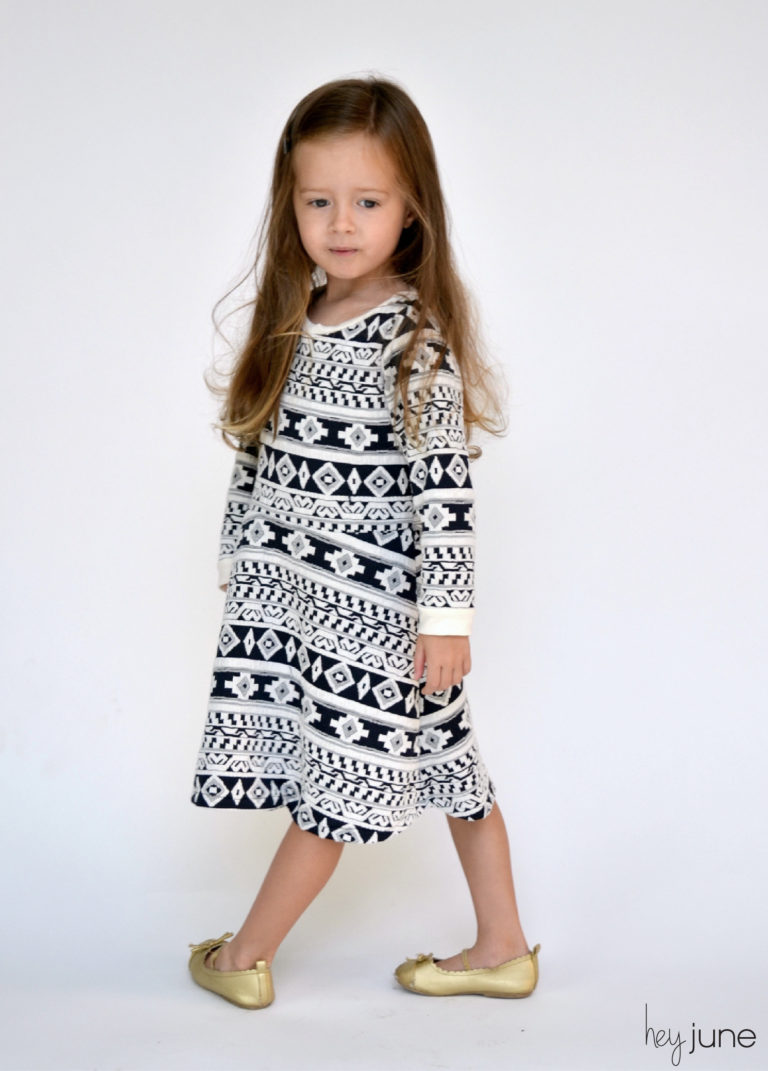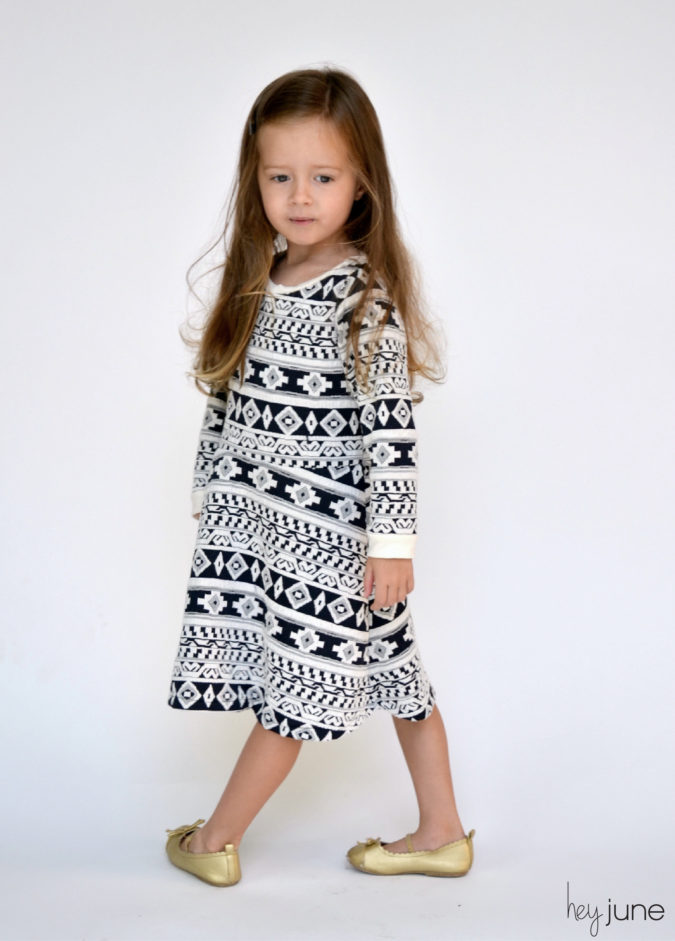 Happy Birthday Amanda!