The Durango Tank is here!  I haven't mentioned it anywhere, but this was the summer of the tank top for me.  I was determined to find my perfect tank fit and I ended up with two!  I thought I'd grade one out and share it with you guys as a free pattern!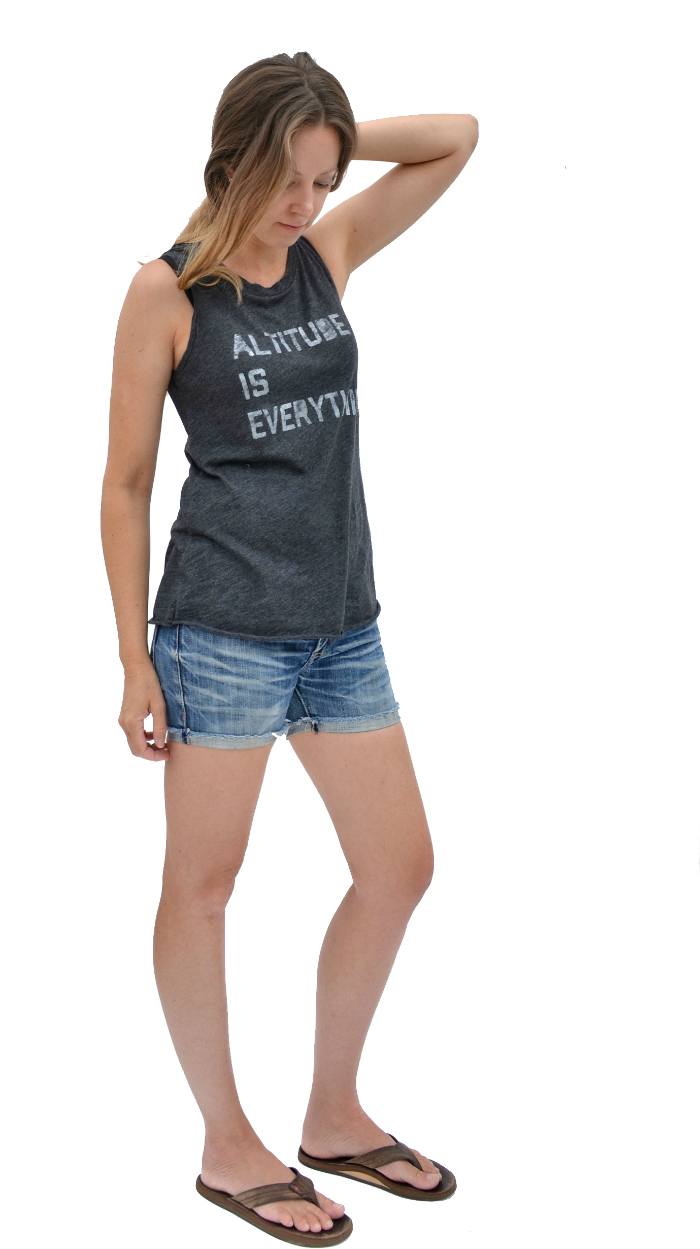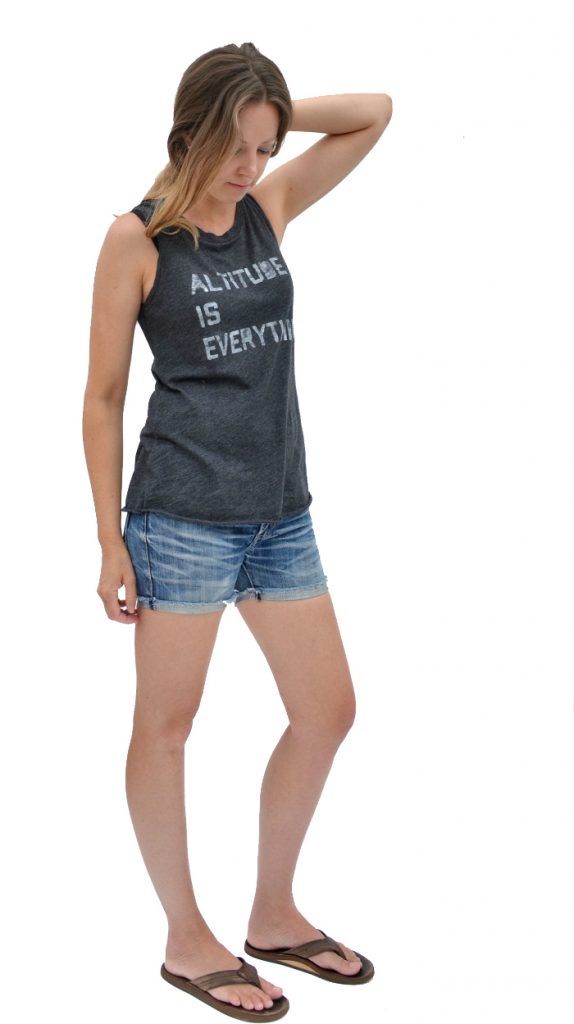 The Durango is meant to look like those old concert tees with the sleeves cut off that we've all had in our drawers since the 80s.  I wanted it to have that grunge vibe with a few feminine details like cut-in shoulders and bound armscyes.  It's fitted through the shoulder and bust and then gradually tapers out to a slightly flared hem to be flattering on everyone!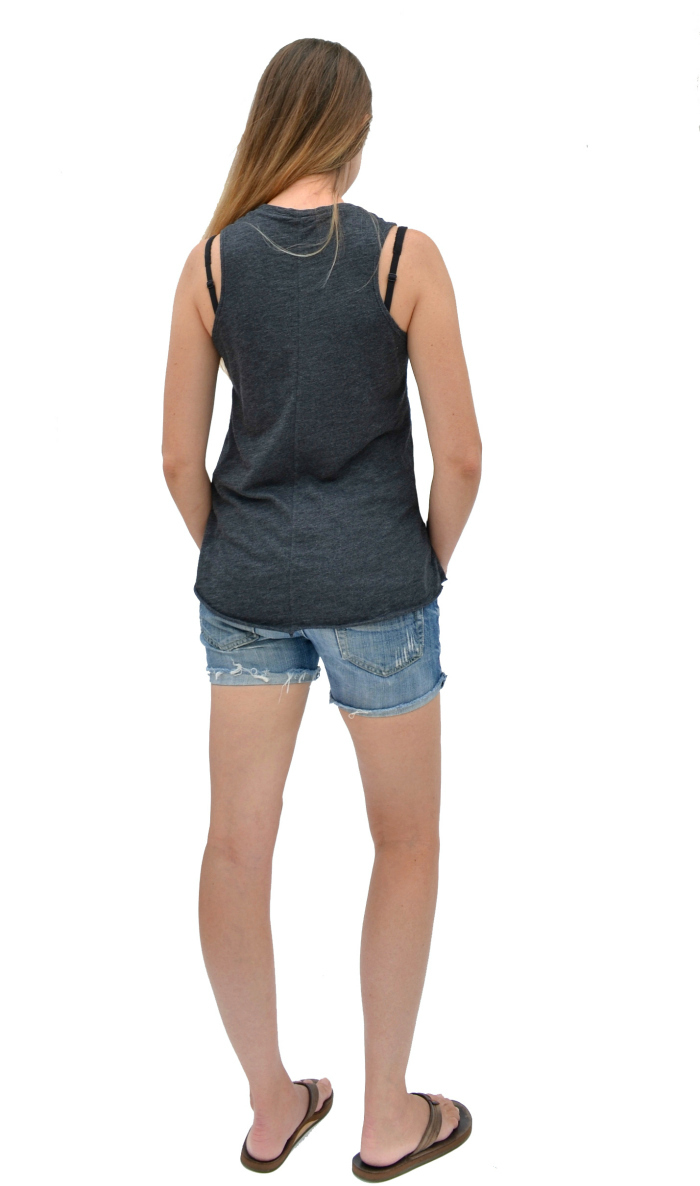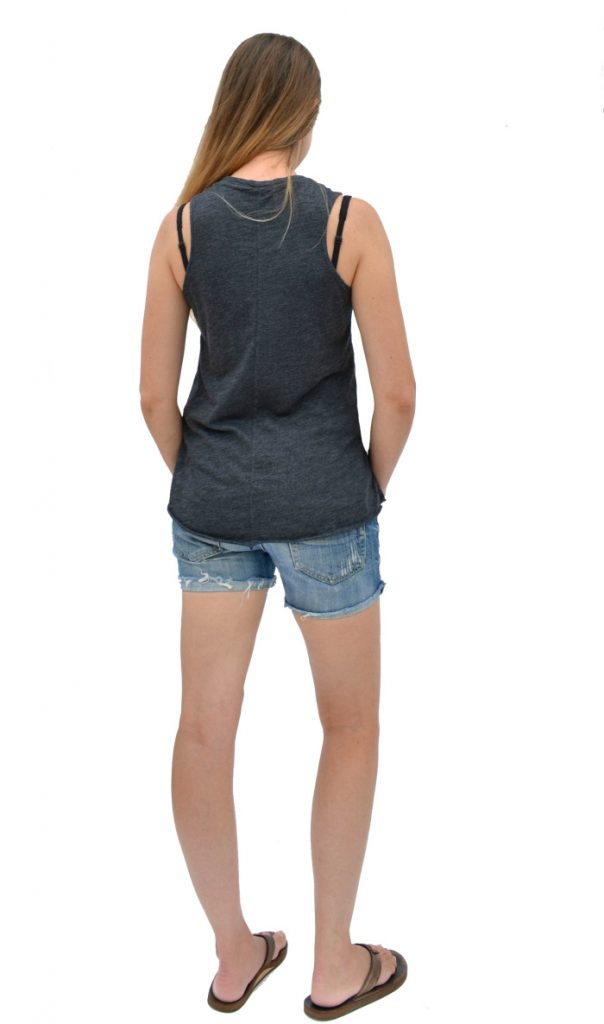 For this sample, I made it a little grungier by using a really soft poly spandex and stenciling it with a fun phrase.  This is my little nod to Colorado 🙂  I made the stencil look worn in by blotting the paint on with a napkin, then immediately washing it, and then using fine sandpaper to rough it up a little.  I'm pretty psyched about the way it turned out!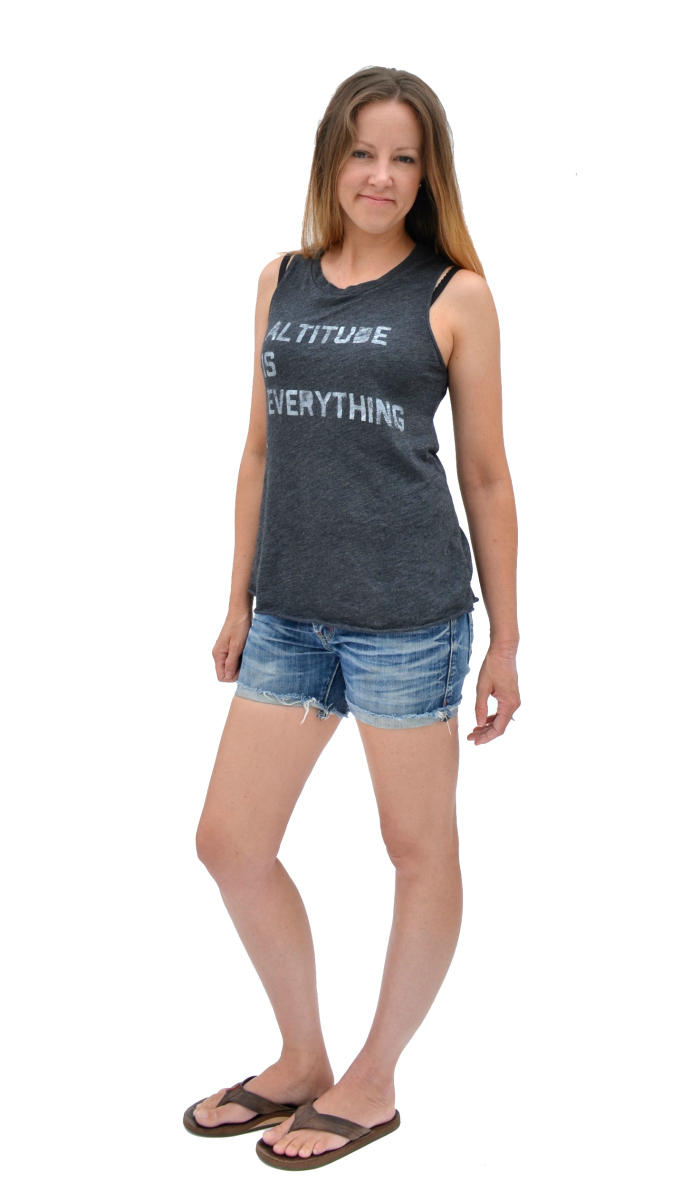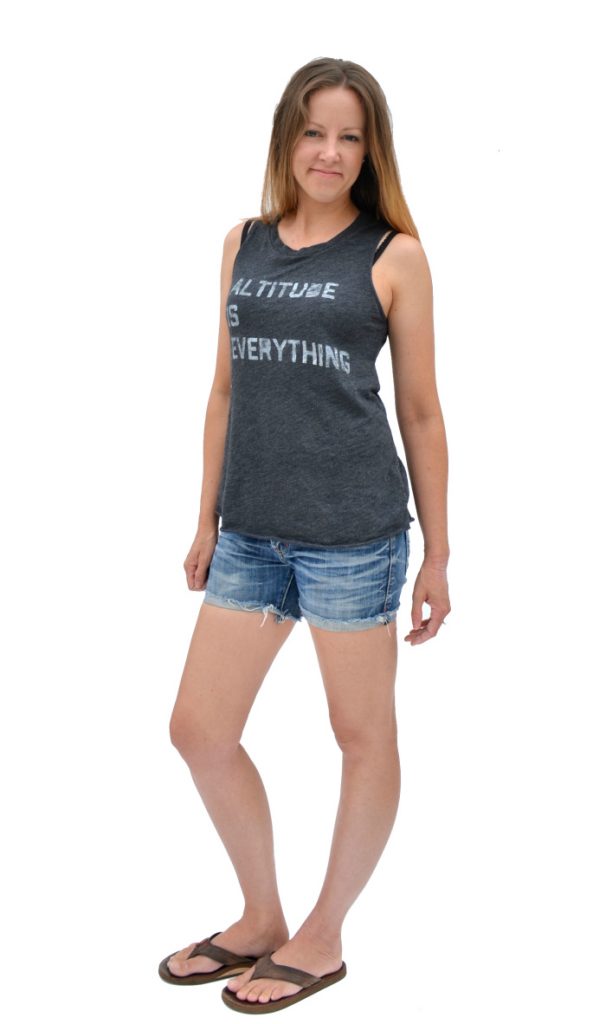 However, if the grunge look isn't for you, take a look at the tester photos below to see how the Durango can look cute and polished with a pretty floral fabric and a racerback bra to hide the straps.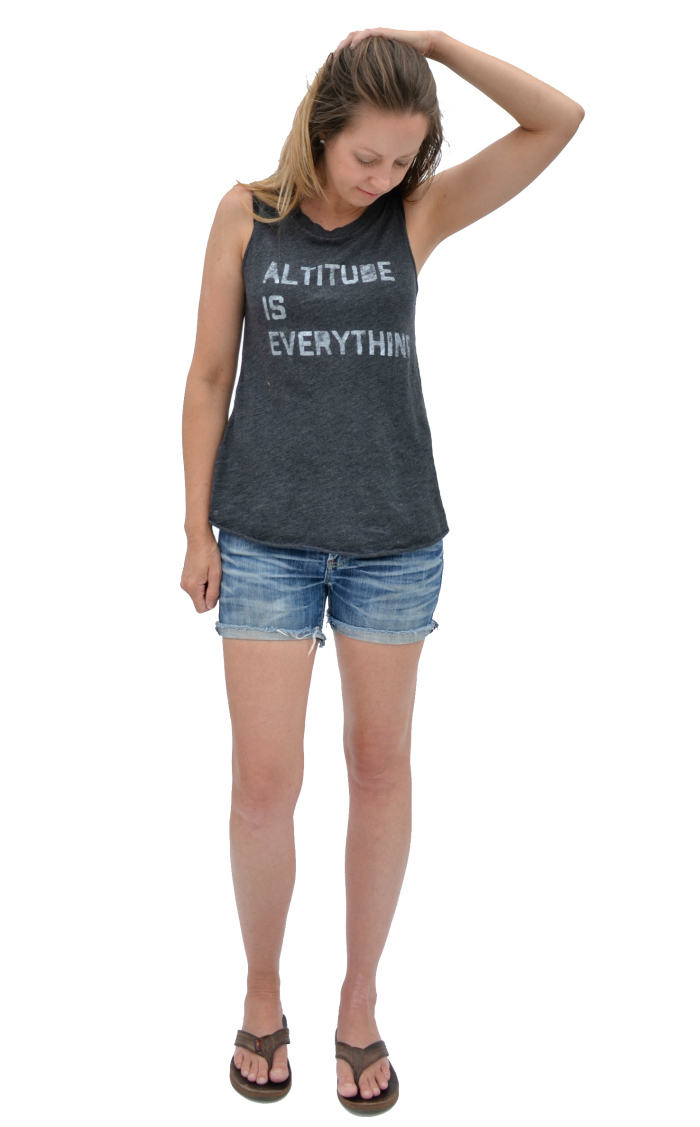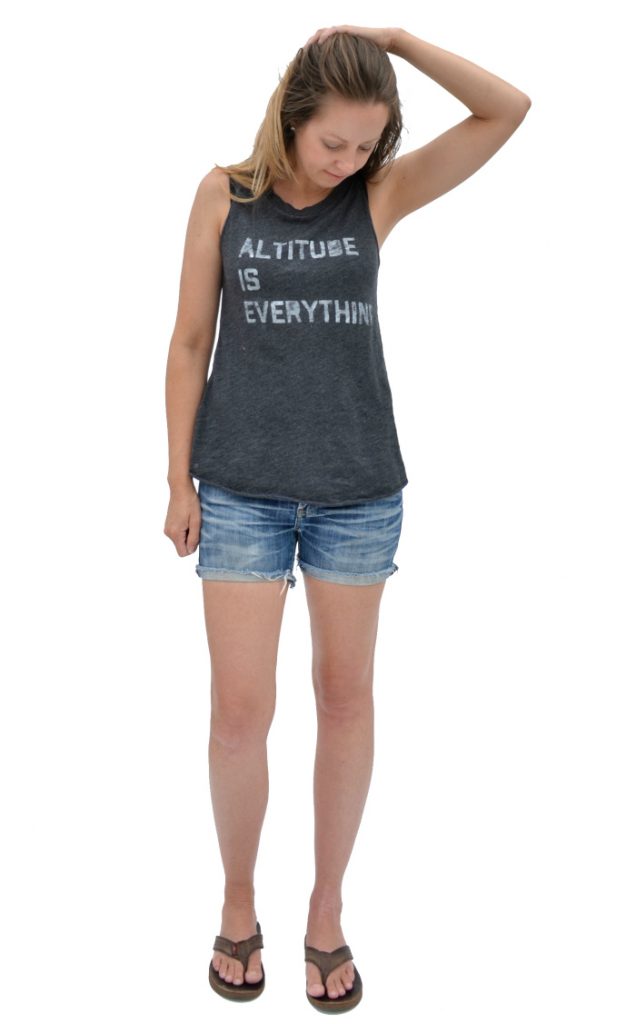 The Durango is also perfect as a work-out top!  The high neckline on the front and back keep the sun off, but your arms stay free for range of motion.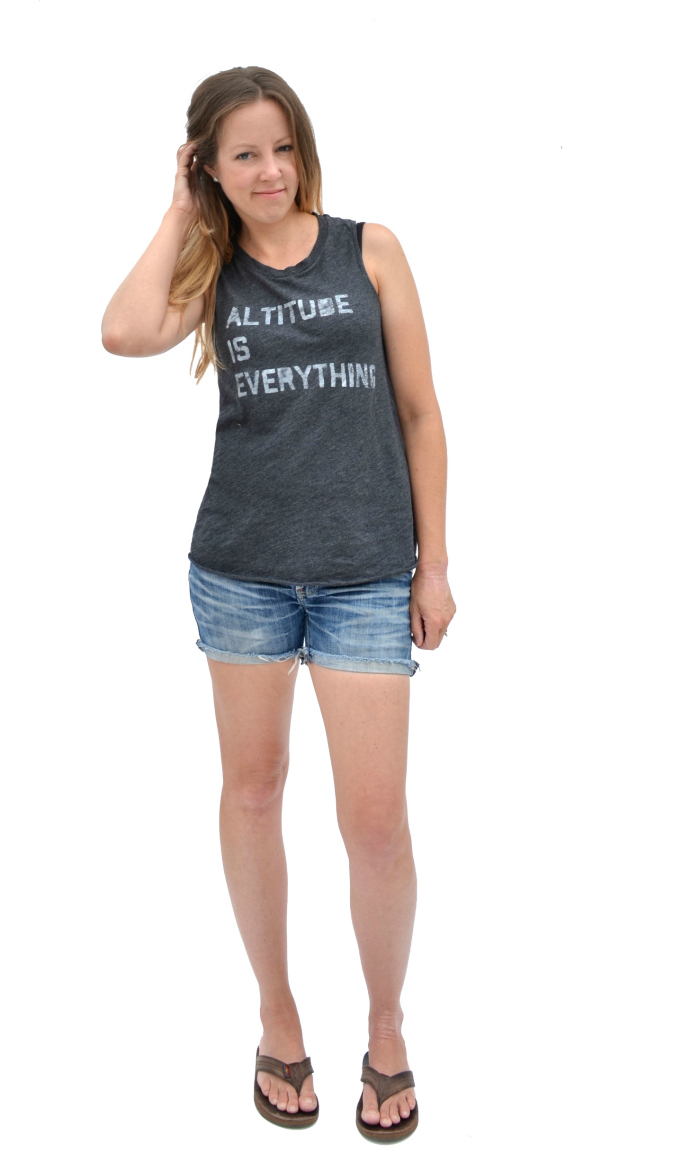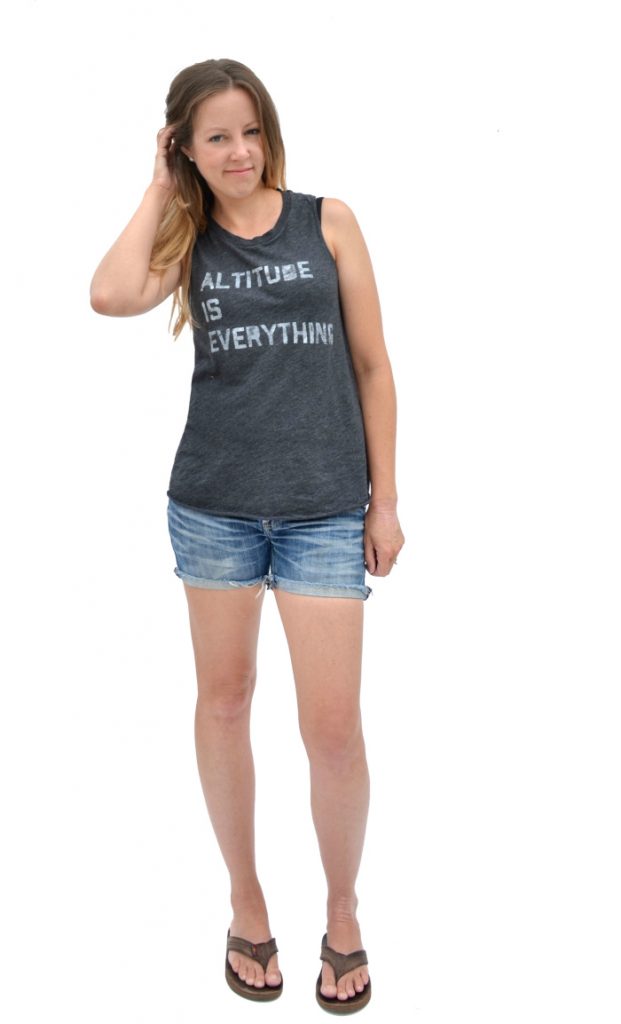 The back of the Durango is cut as two pieces with a seam down the center for a cute detail, but it's also a great place to take the shirt in to make it more fitted or to adjust for a swayback.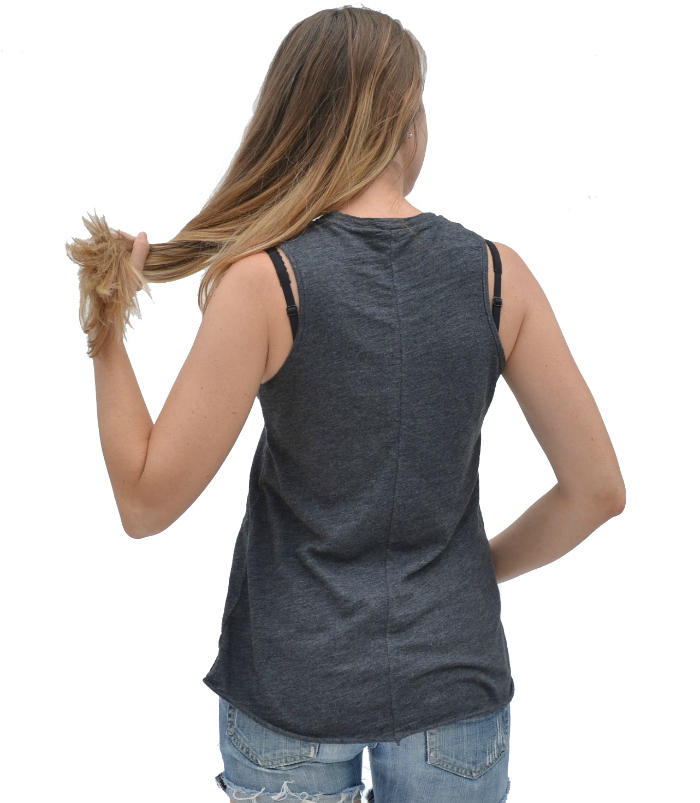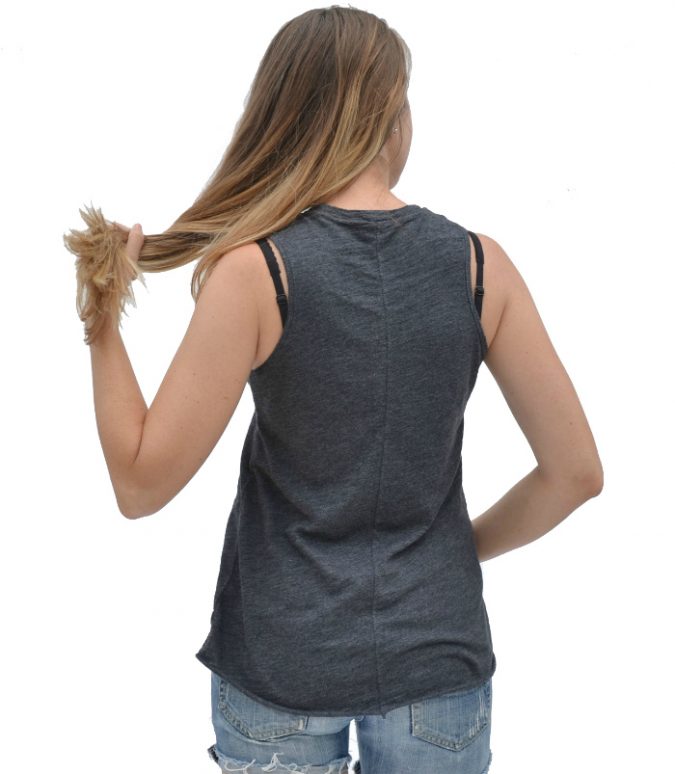 The Durango works best with knits that have good stretch and great recovery.  The neckband is just a traditional band, but the arms are bound in an easy and unique way that gives you control over how much they stretch.  If your fabric lacks recovery, you will need to stretch those more while sewing.  Because poly spandex has decent recovery, I didn't stretch mine at all when sewing, just kept them nice and taut.
Scroll down for some great tester shots for inspiration, then go grab the Durango and you'll be whipping them up in 30 minutes!  Happy sewing!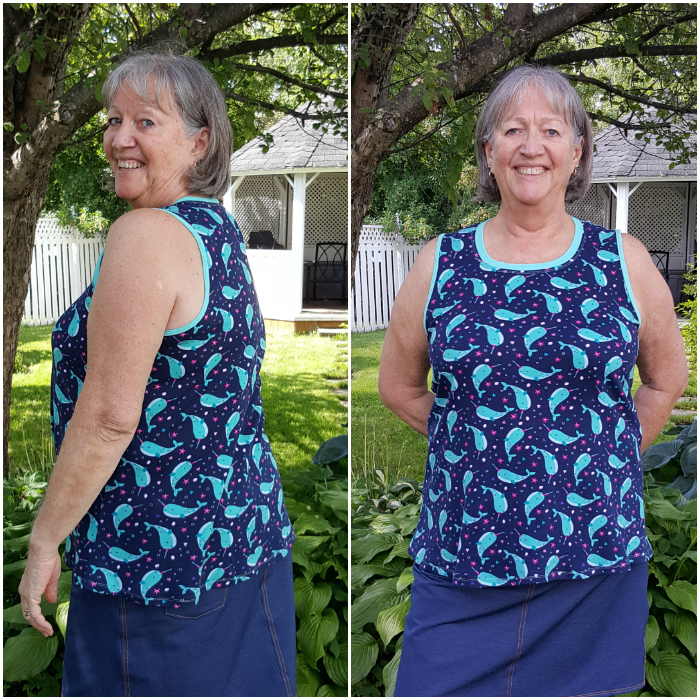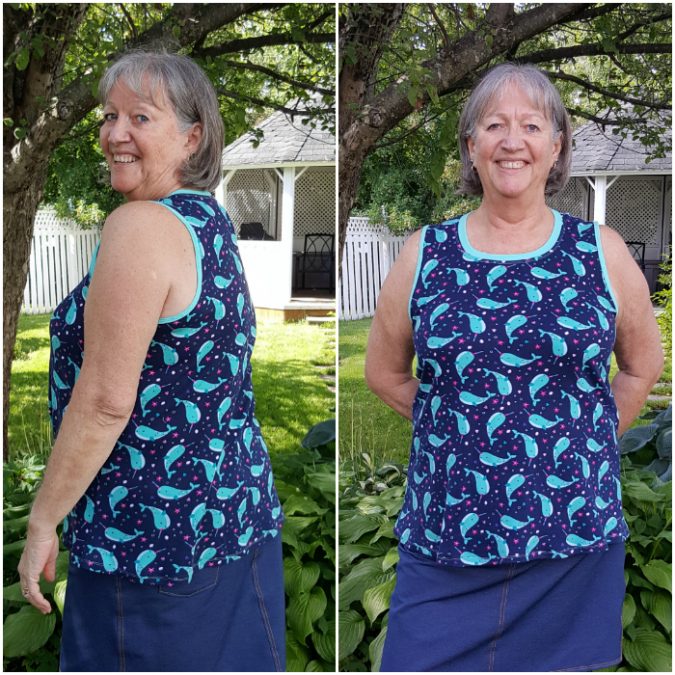 Anne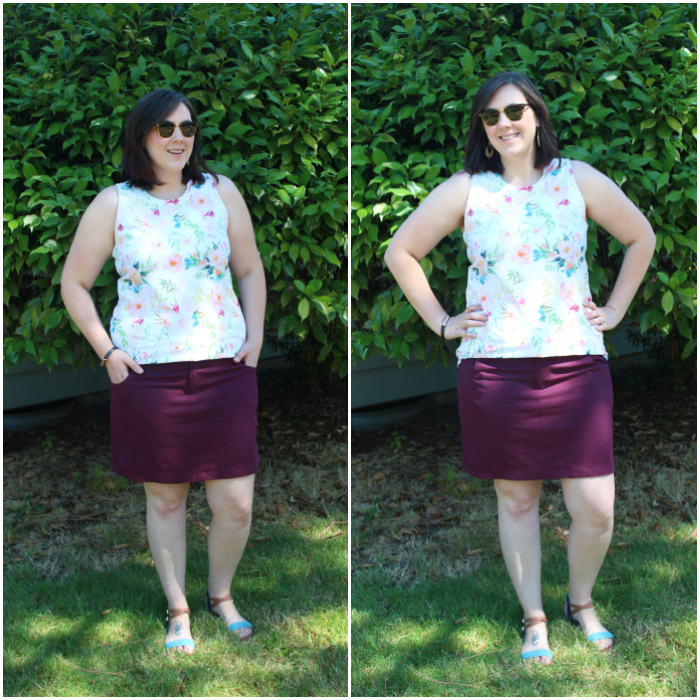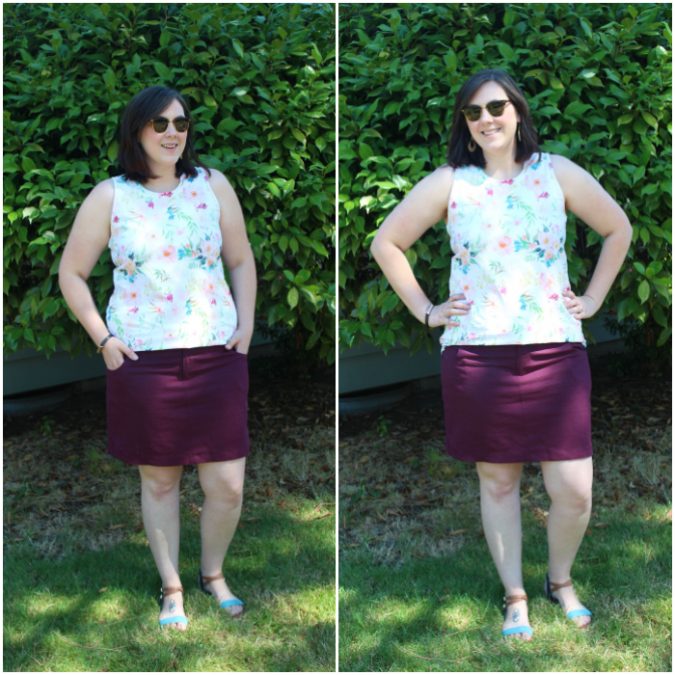 Cat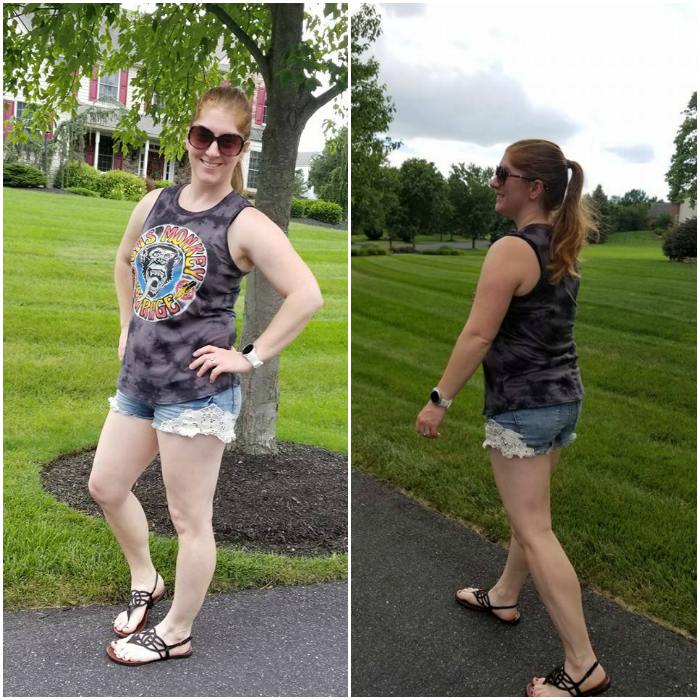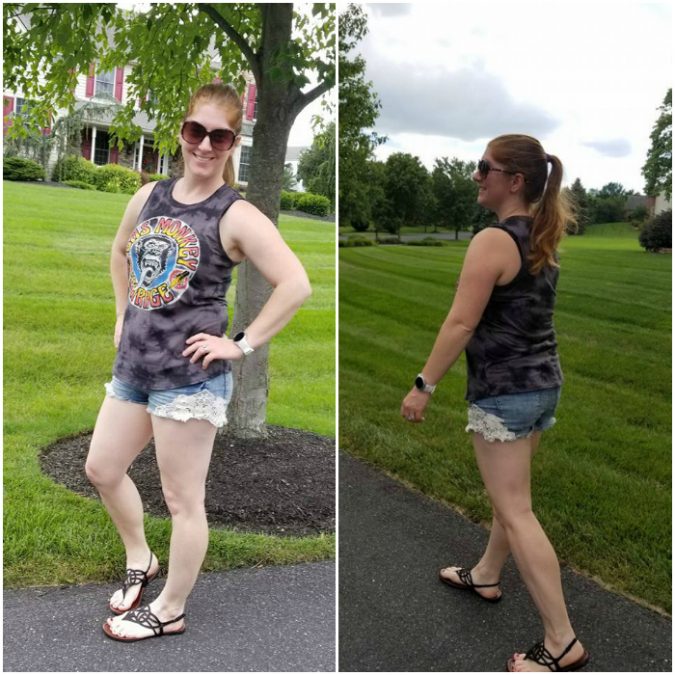 Cori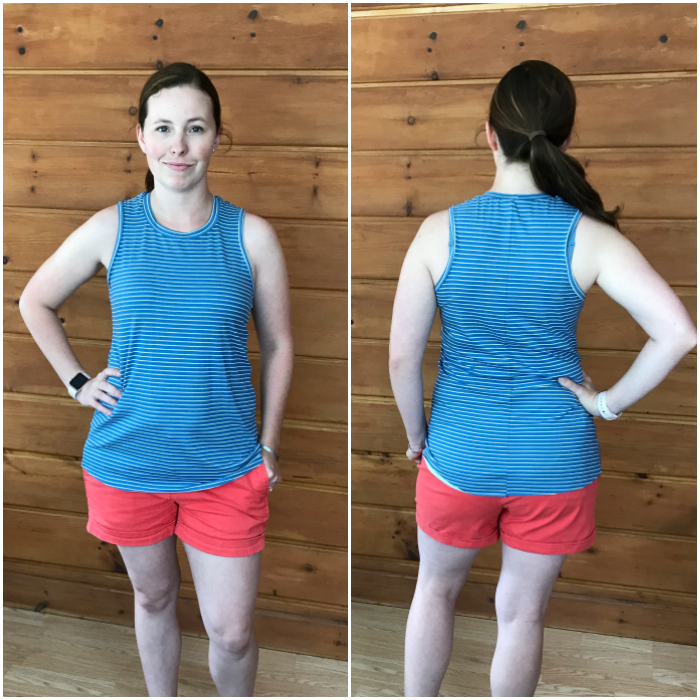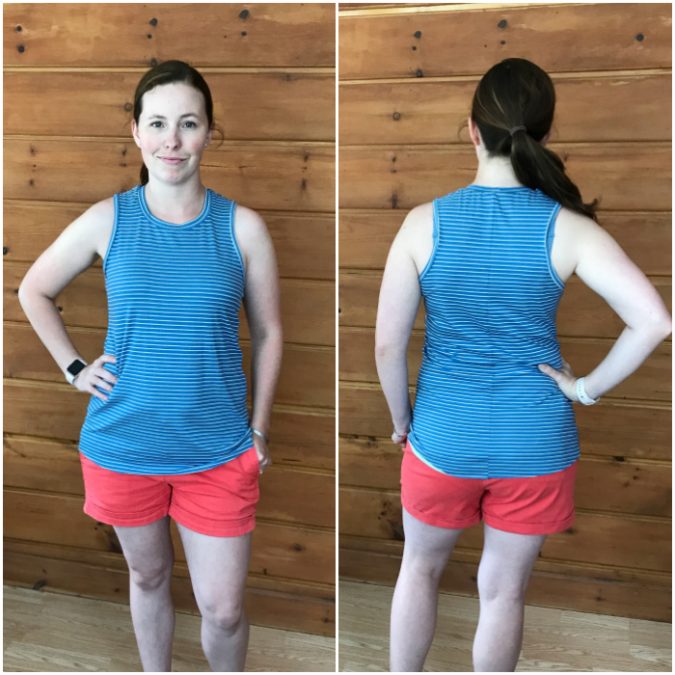 Crystal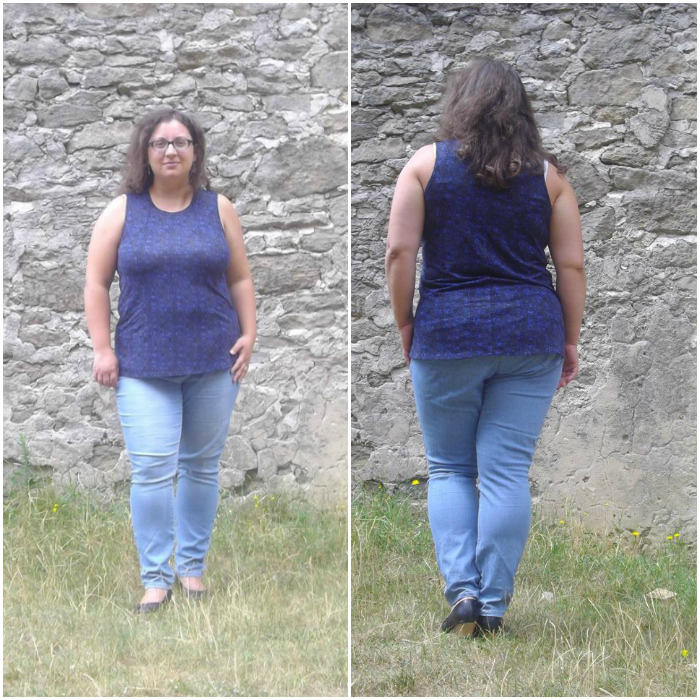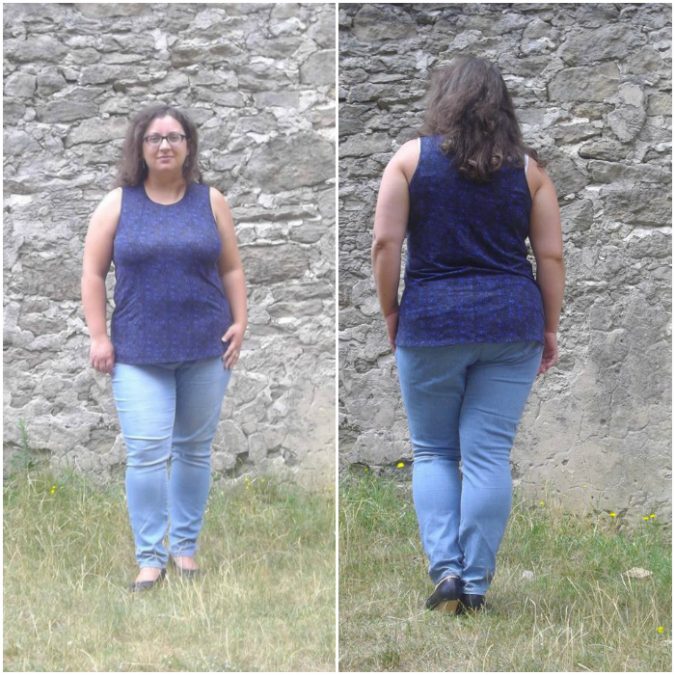 Gaelle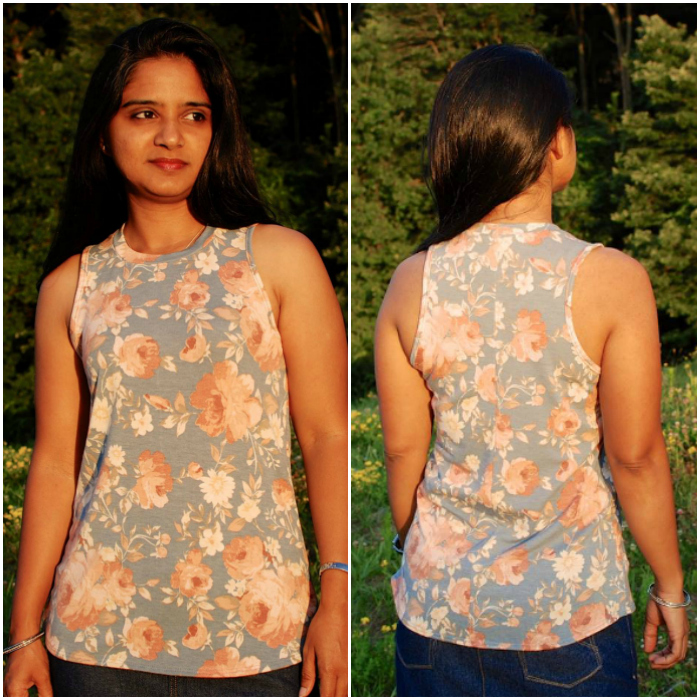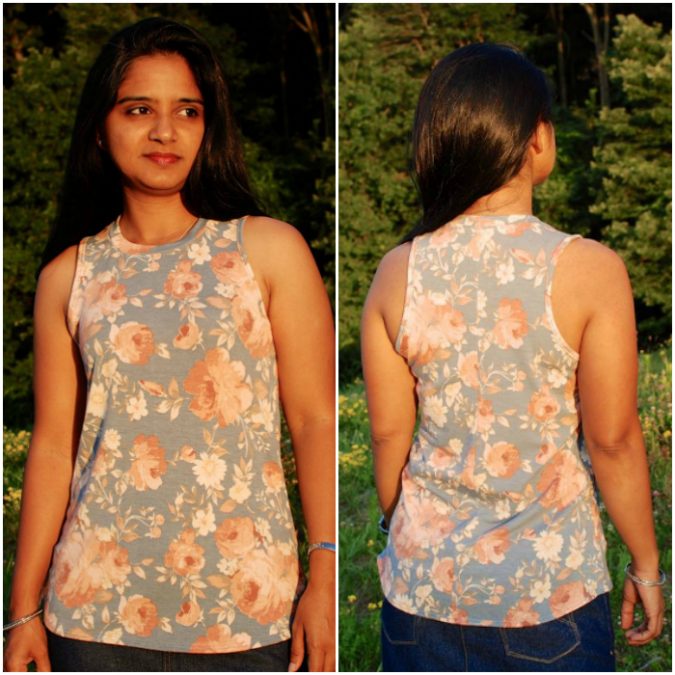 Indu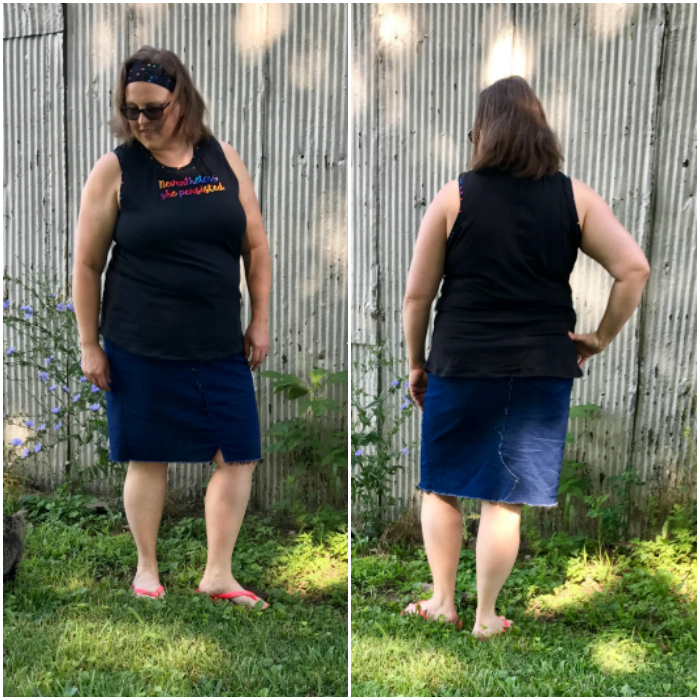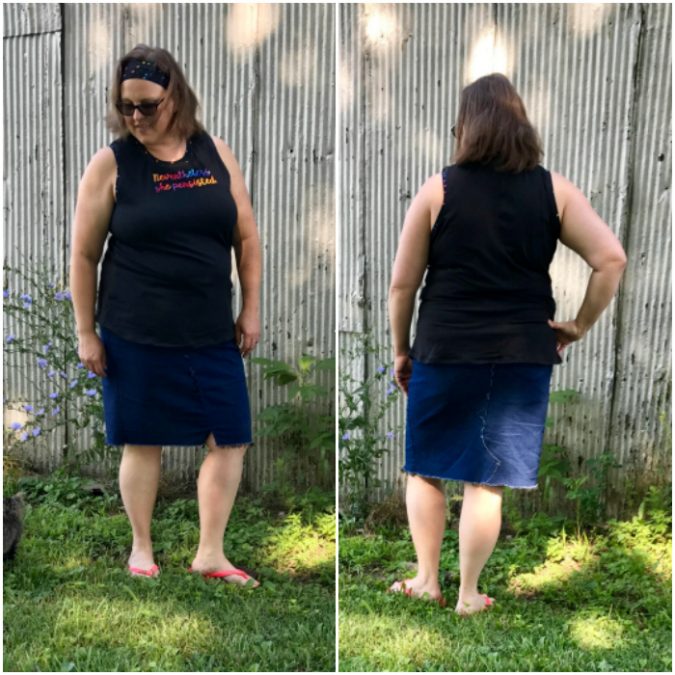 Iva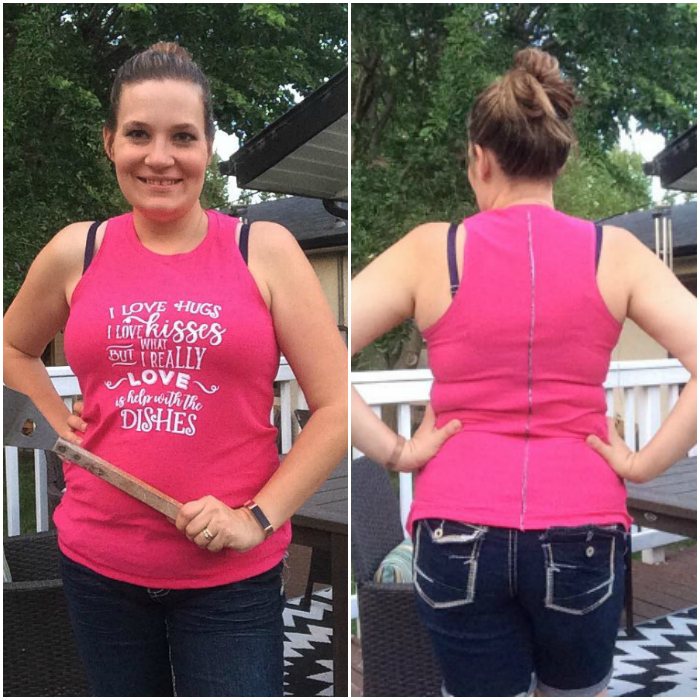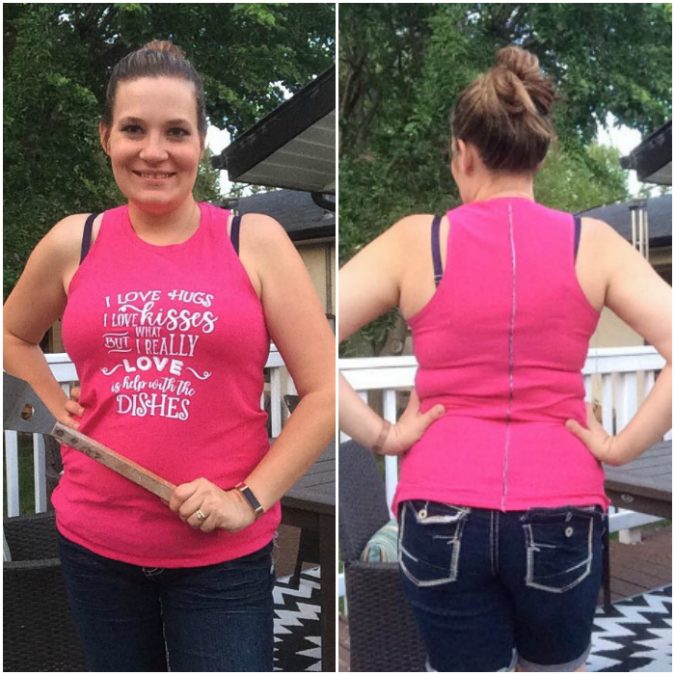 Laura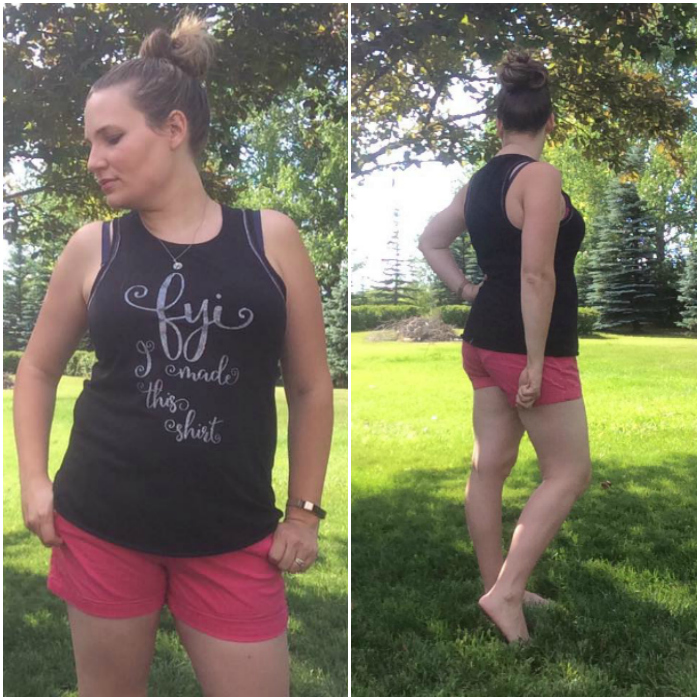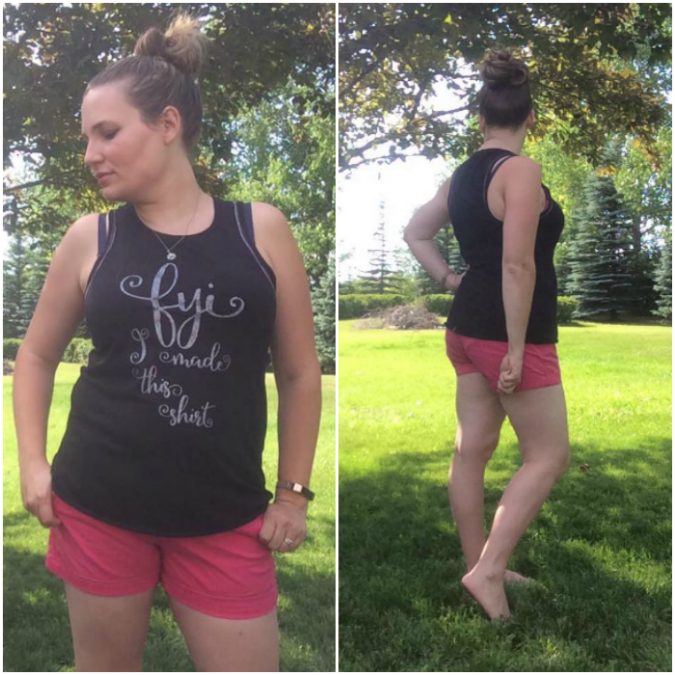 Laura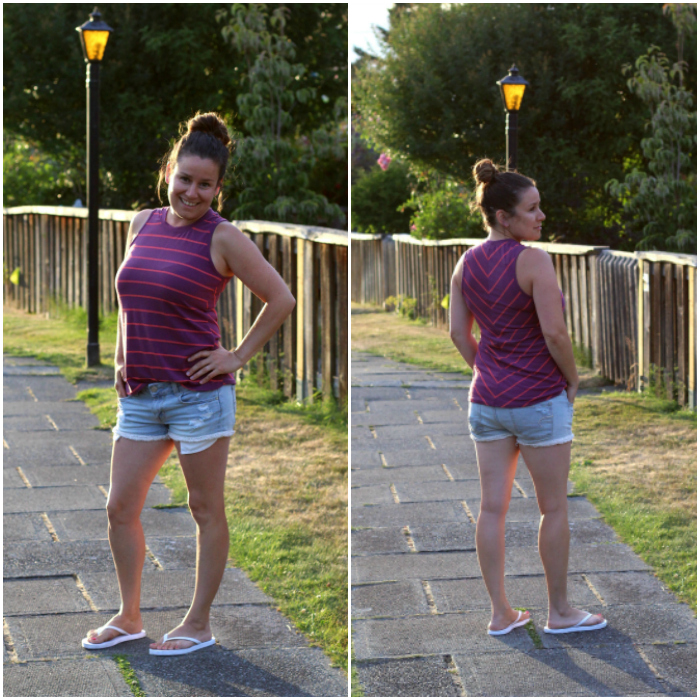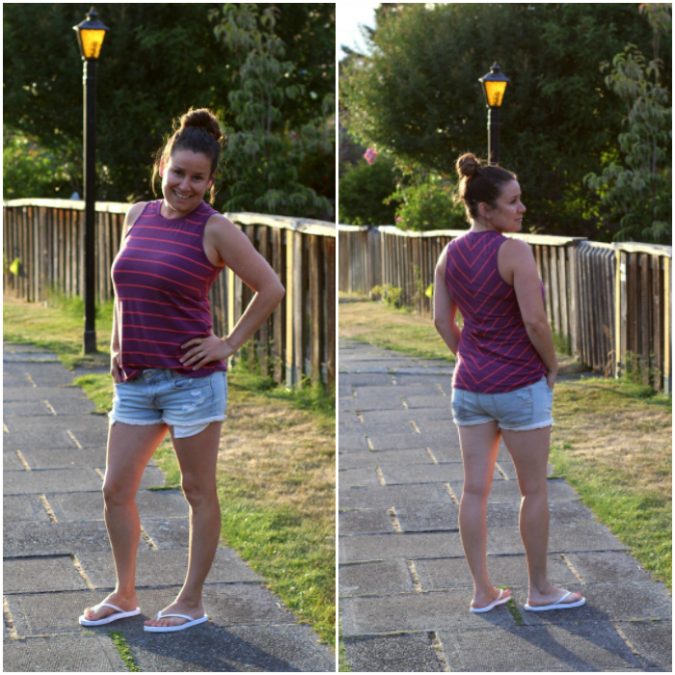 Mandy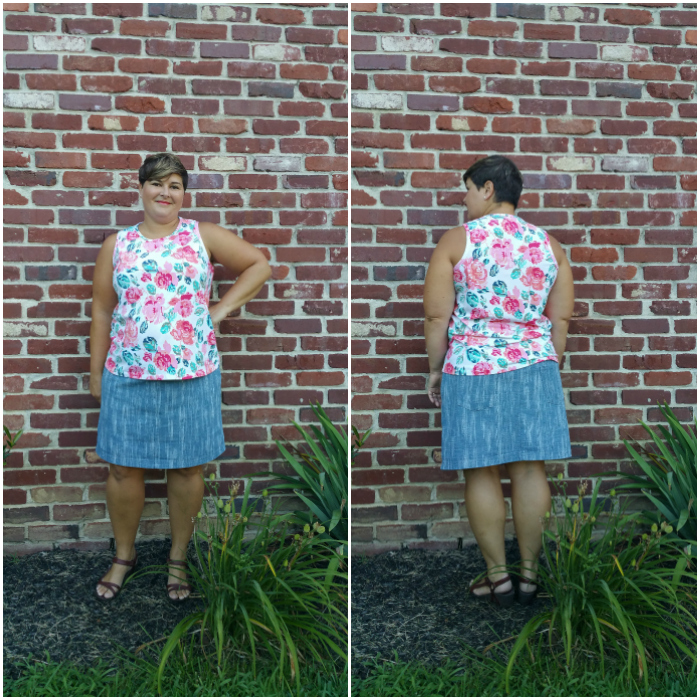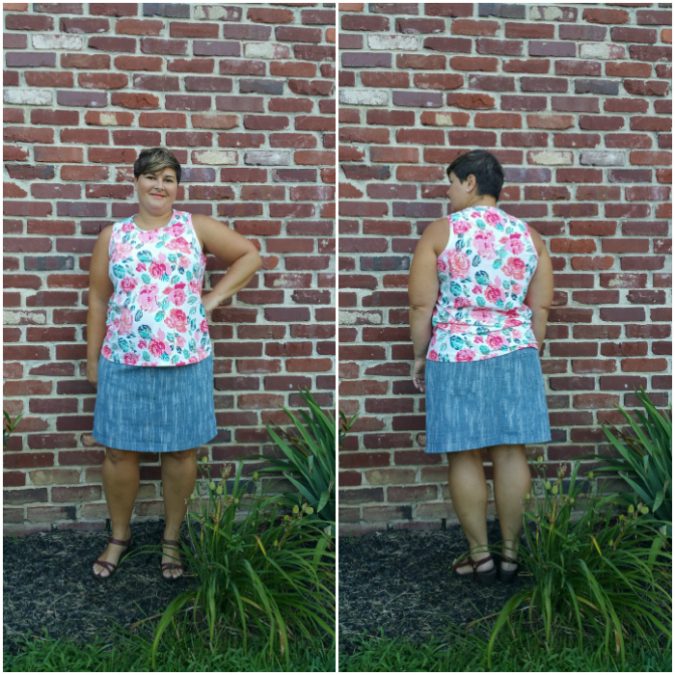 Meghan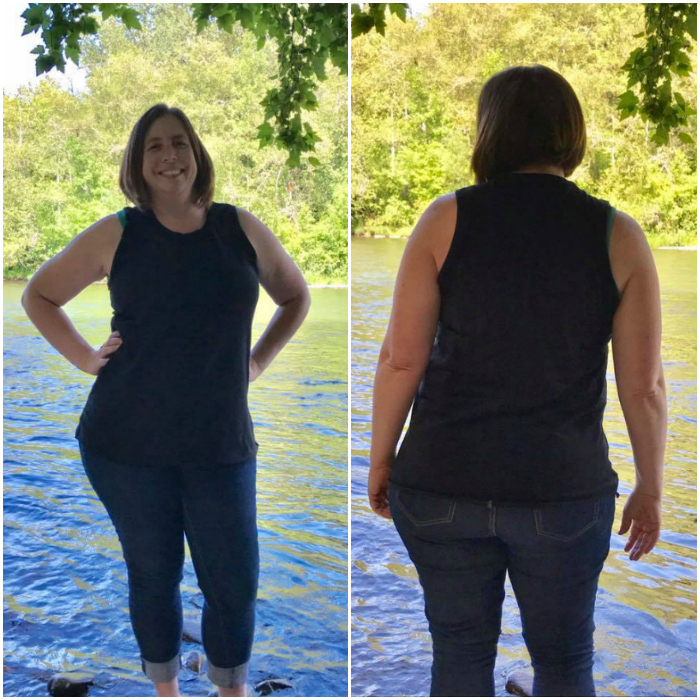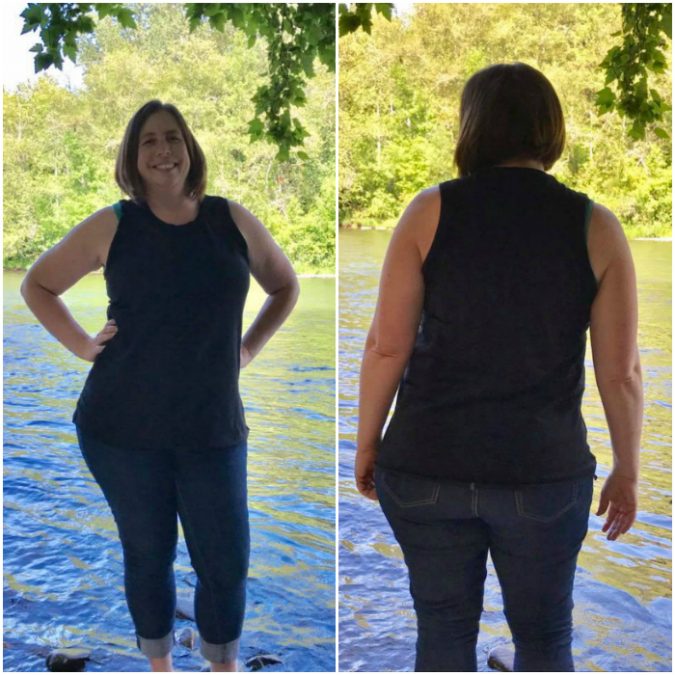 Nicki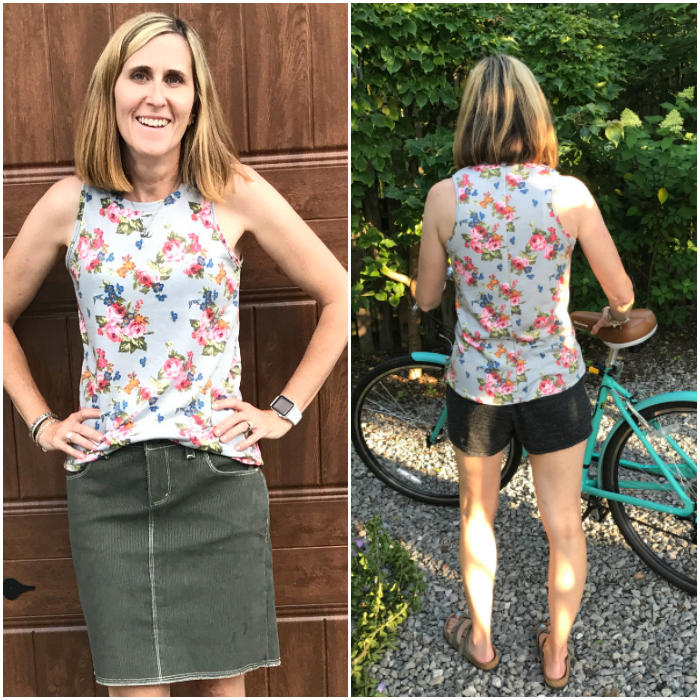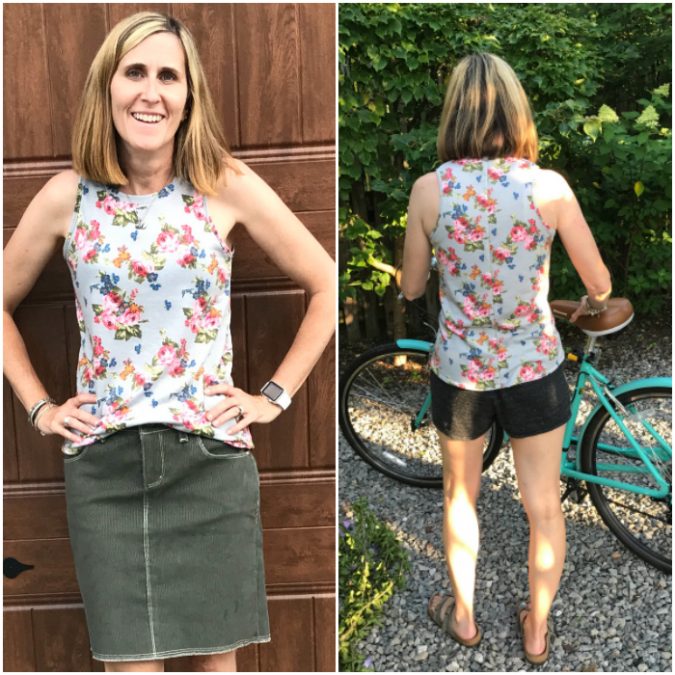 Pam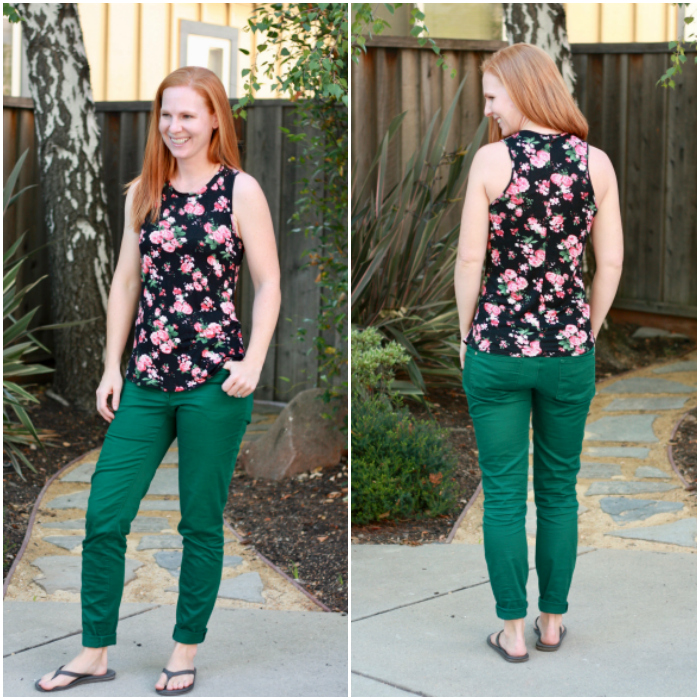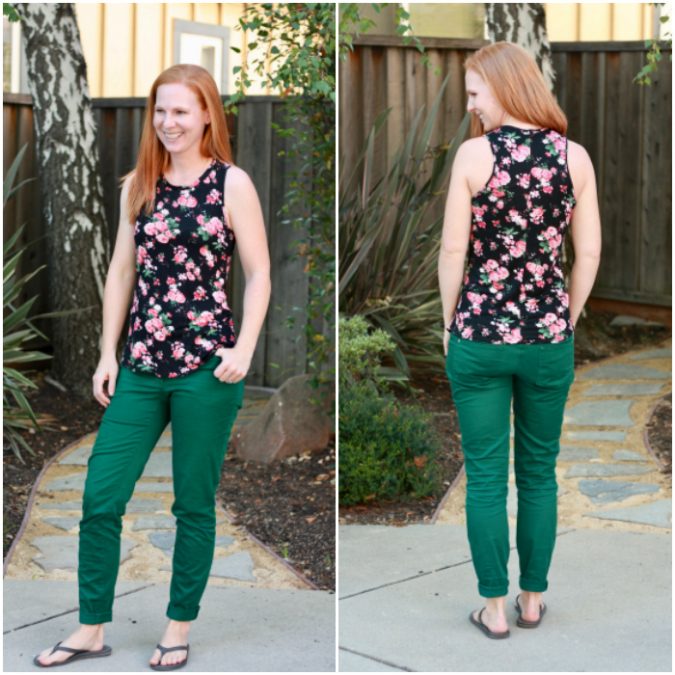 Patti