Introducing a new pattern – the City Park Tee!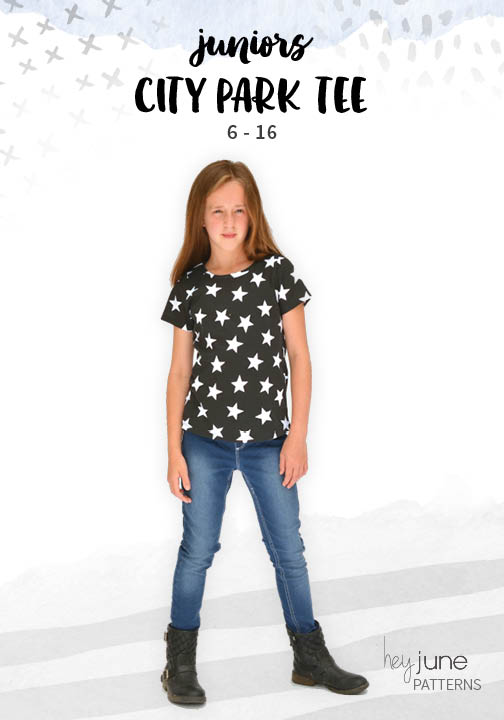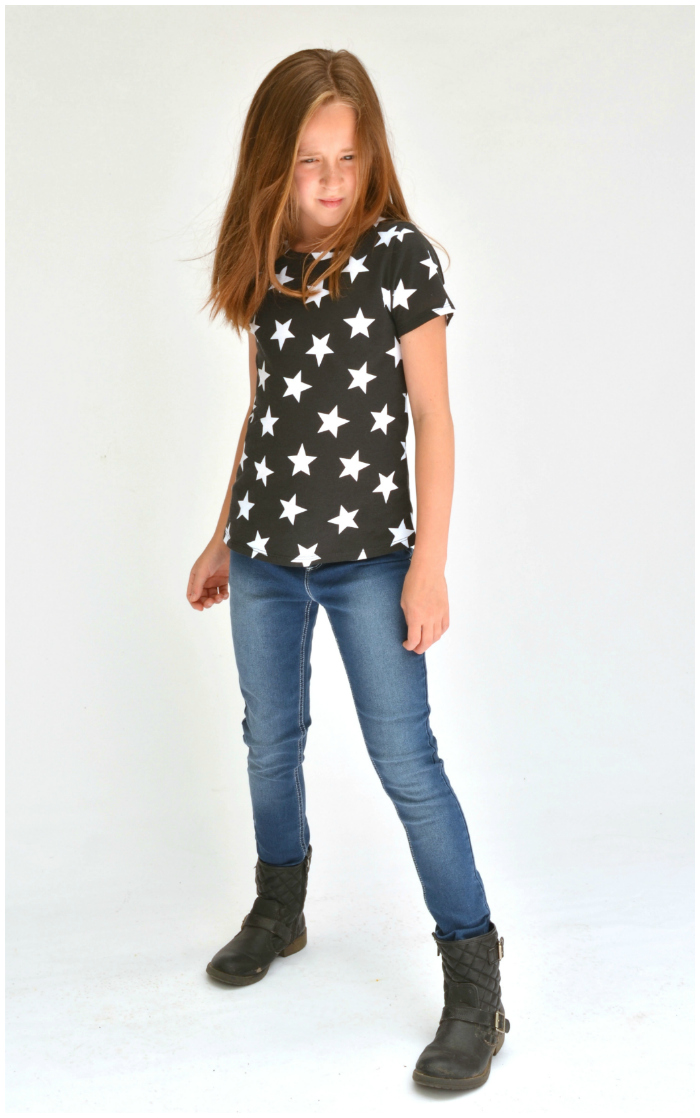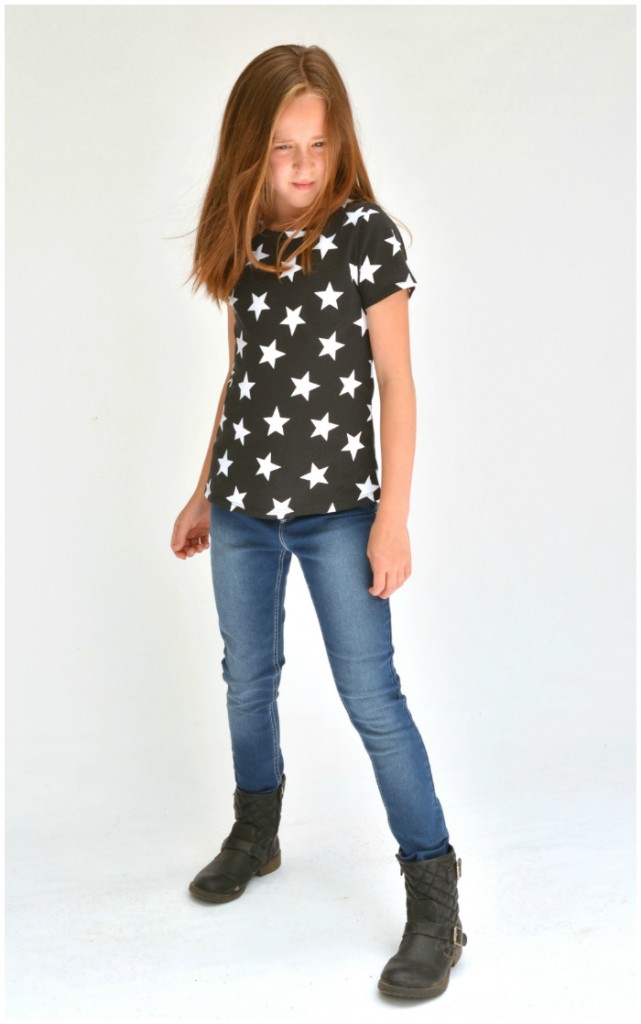 The City Park Tee is the baby sister of the Union St. Tee for women.  It comes with the same options for a V or scoop neck and 4 sleeve lengths – short, elbow, 3/4, and long.  But the City Park Tee also includes a slightly longer tunic length hem for wearing with leggings and skinny jeans.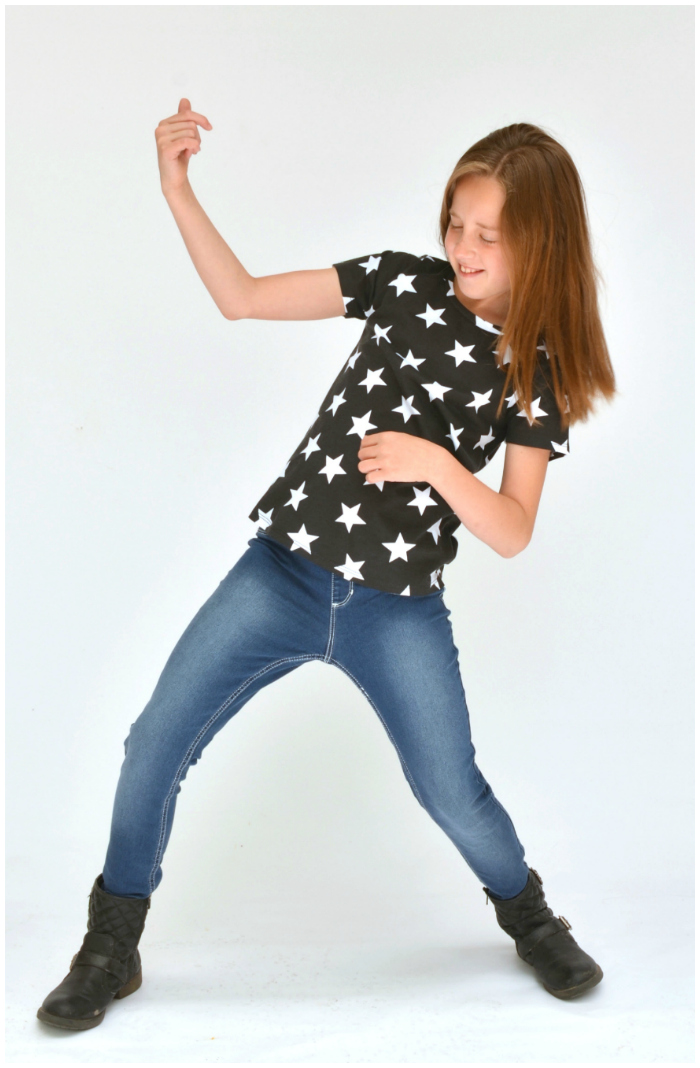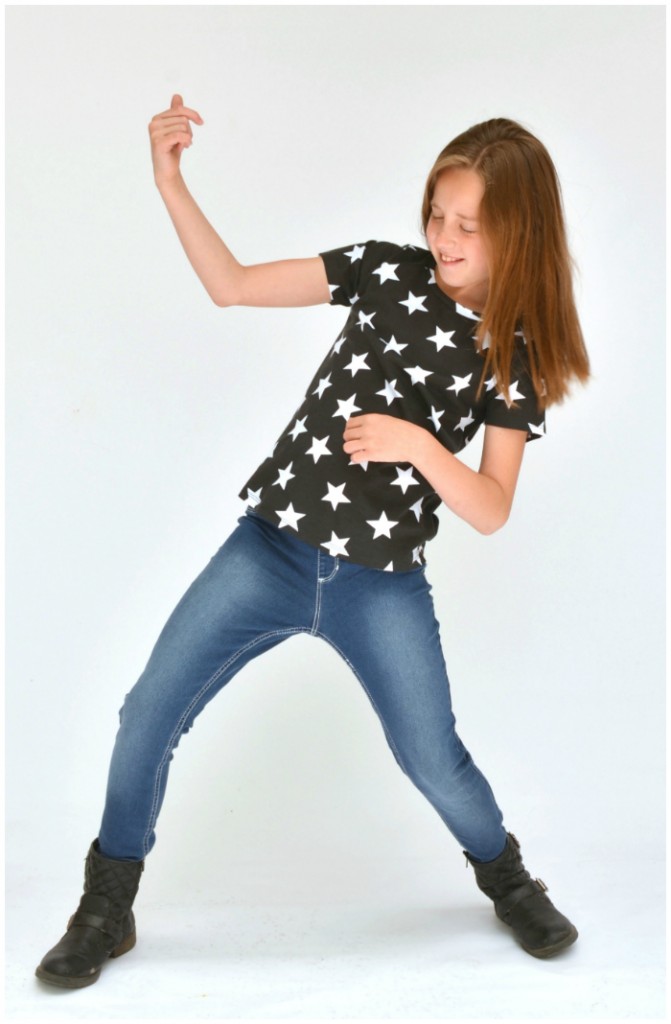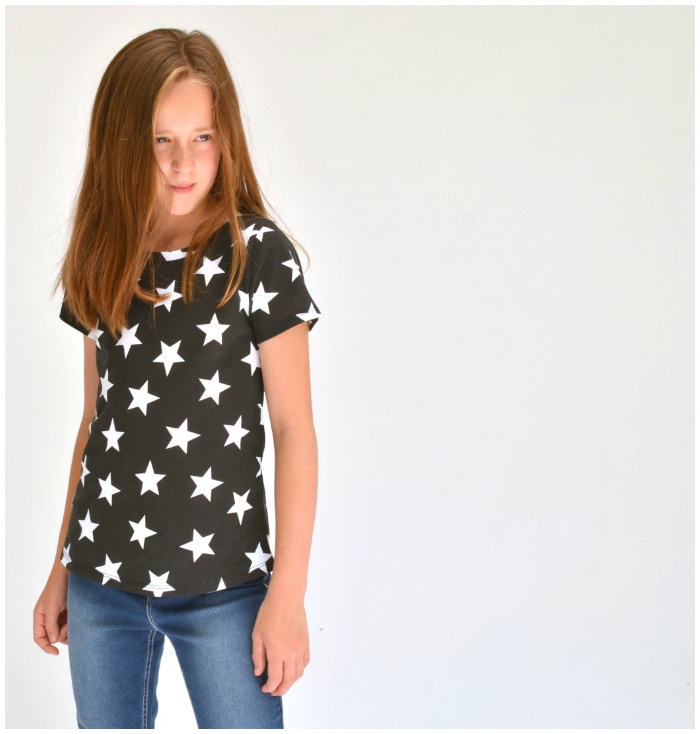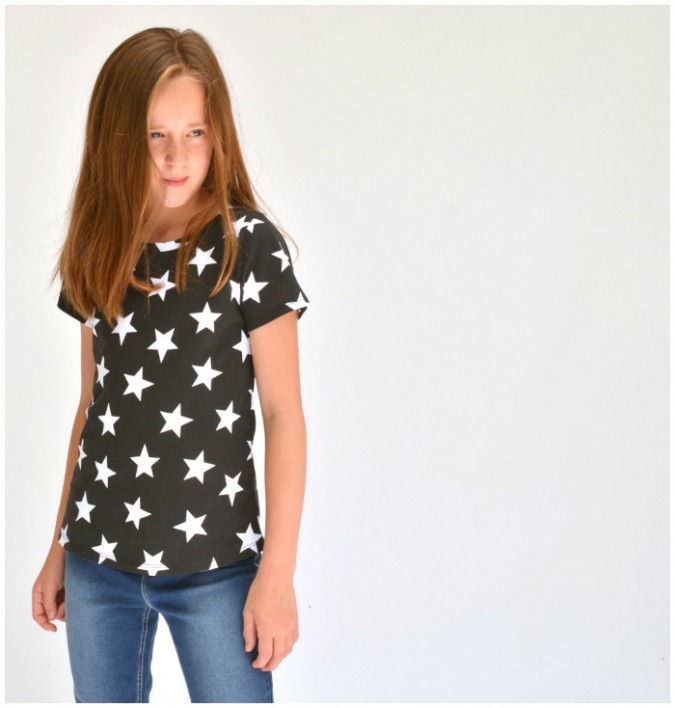 You can never go wrong with a basic tee pattern in your stash for all those times you want something that's easy to sew and you know will be worn all the time.
The City Park Tee is the perfect blank slate for highlighting a favorite fabric, color blocking, or even hacking the style lines for a custom garment.  You can screen print it, apply iron-on decals, paint it, applique it, or embroider it.  Make one in your favorite sport teams' colors or make a bunch of white tees for a tie-dye party.  The options are endless with this wardrobe staple!
The City Park Tee can be more structured and fitted like this v-neck, elbow length sleeve version (made with cotton/spandex from Raspberry Creek Fabrics and embellished with iron-on glitter material from Expressions Vinyl).
Or you can achieve a soft and slouchy look by using a rayon blend like this short sleeve v-neck.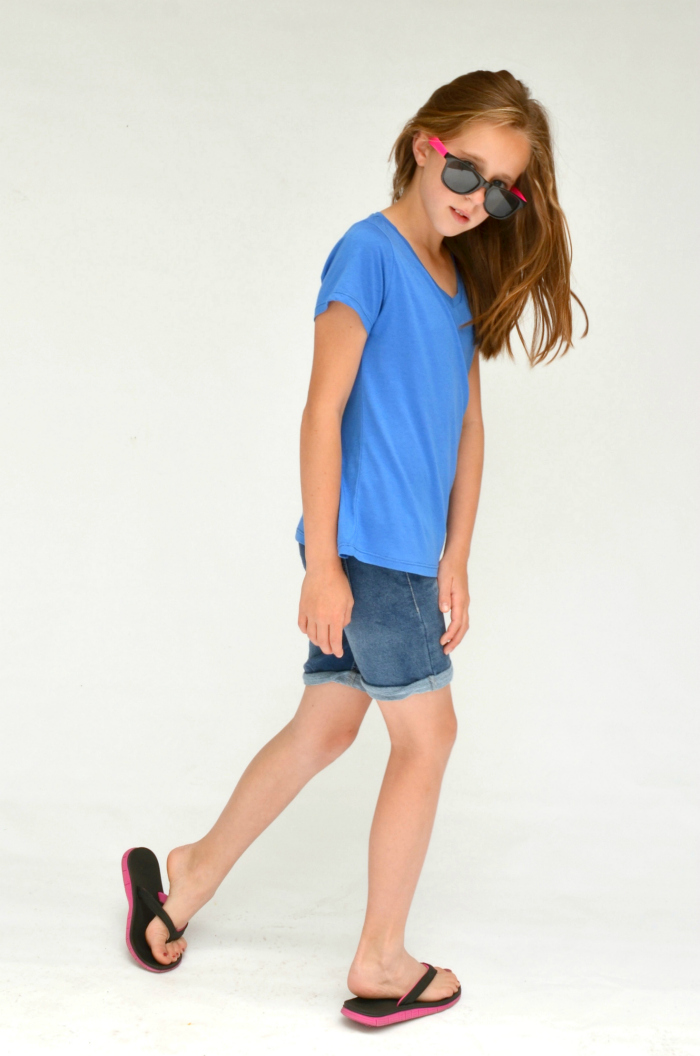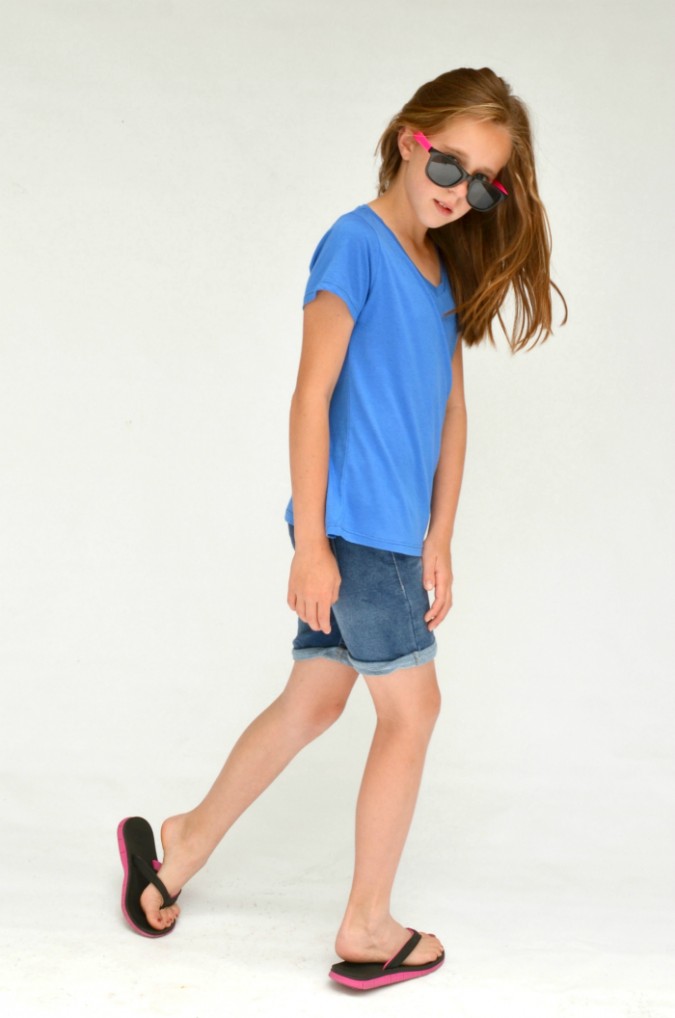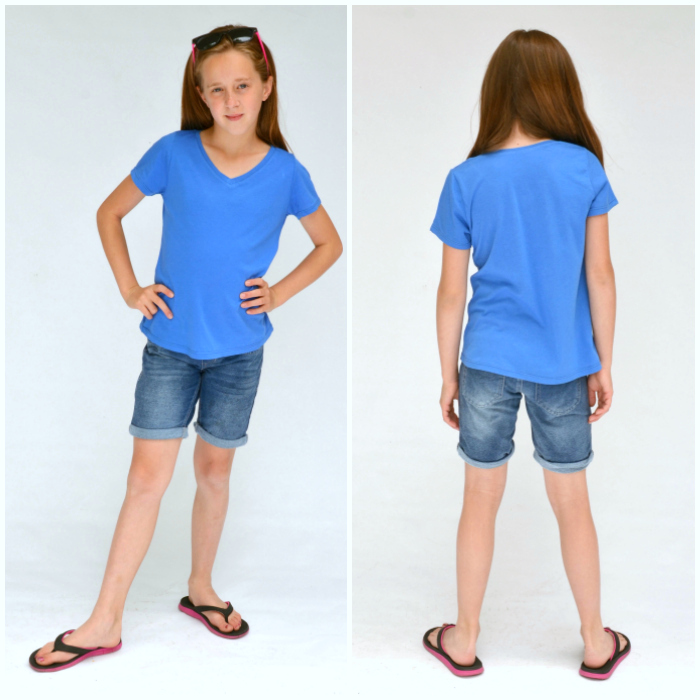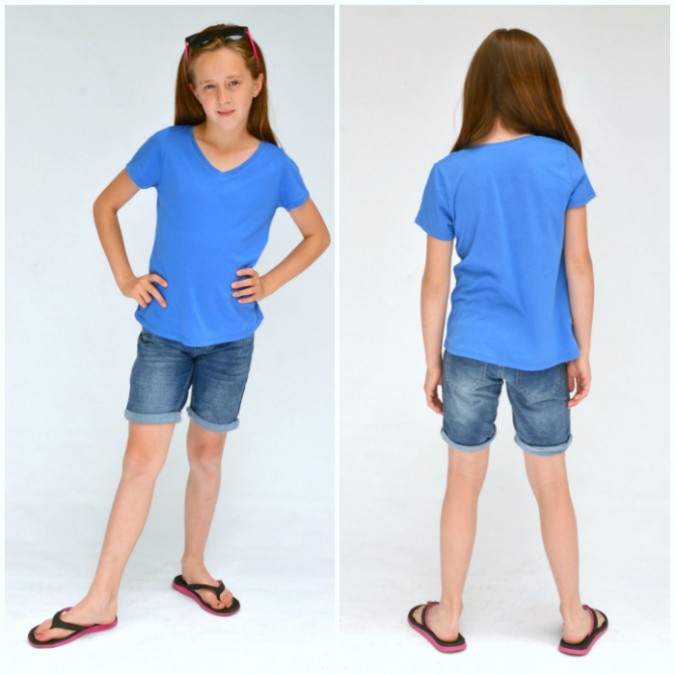 The tunic length dips lower in the front and back for added coverage with leggings or skinny jeans, shown here with 3/4 length sleeves.
The City Park Tee is also great for cutting up too-big thrifted shirts and sewing them back together for fun and trendy vintage tees!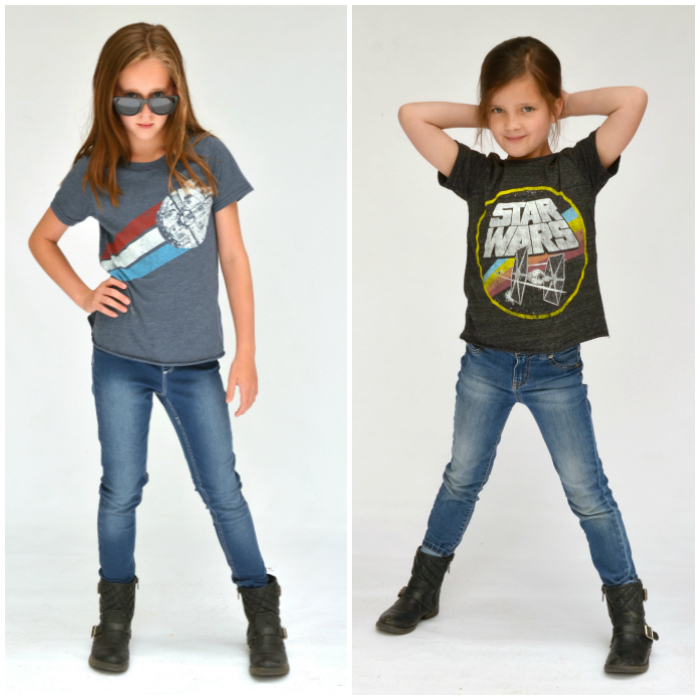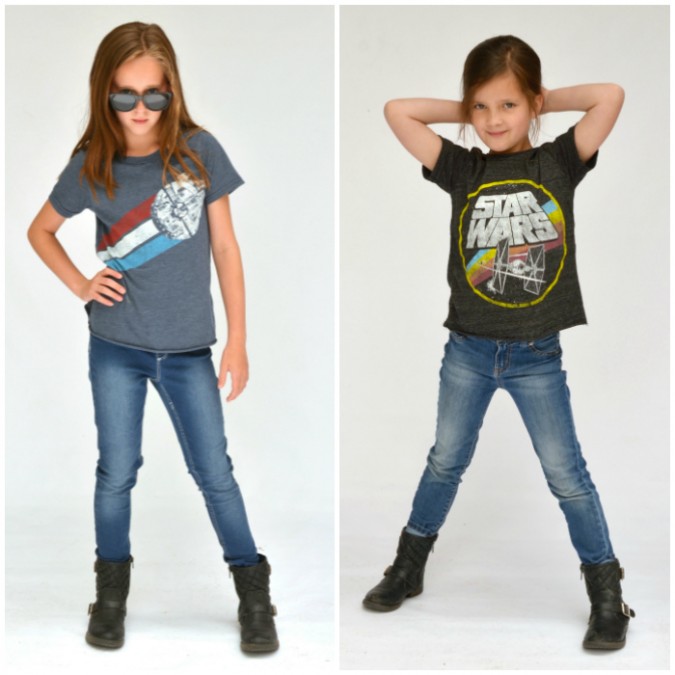 What will your first City Park Tee project be?  Be sure to grab the pattern this weekend while it's on sale so you can get started!  No coupon necessary, sale ends June 12th at 11:59 pm MST.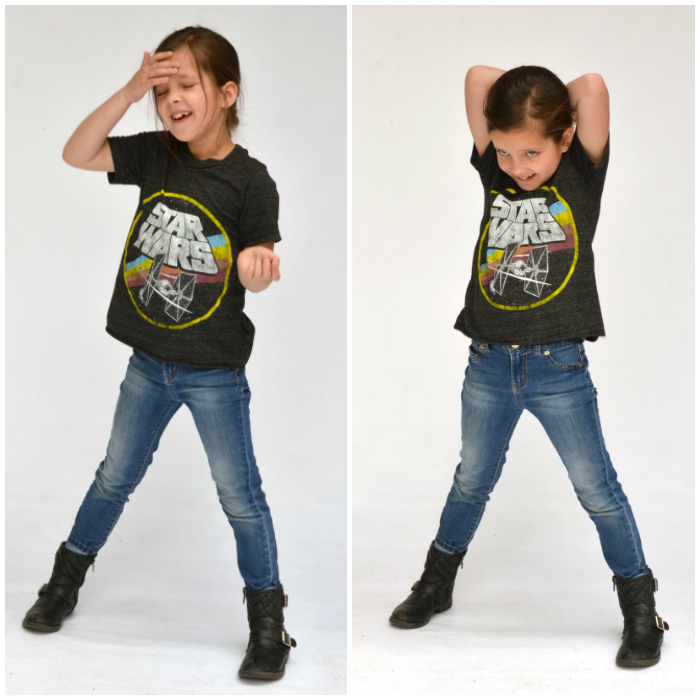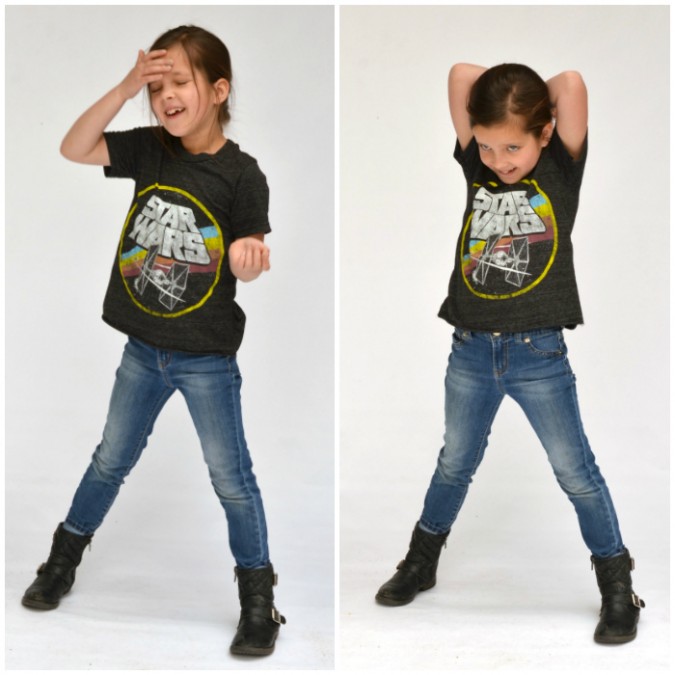 Happy sewing!