Here's a round up of all the City Park Tee testers!  Scroll through to see the pattern modeled on all different ages and sizes with all the different options!
Kelly made a solid bright pink number with a v-neck.  Her photography is beautiful as usual!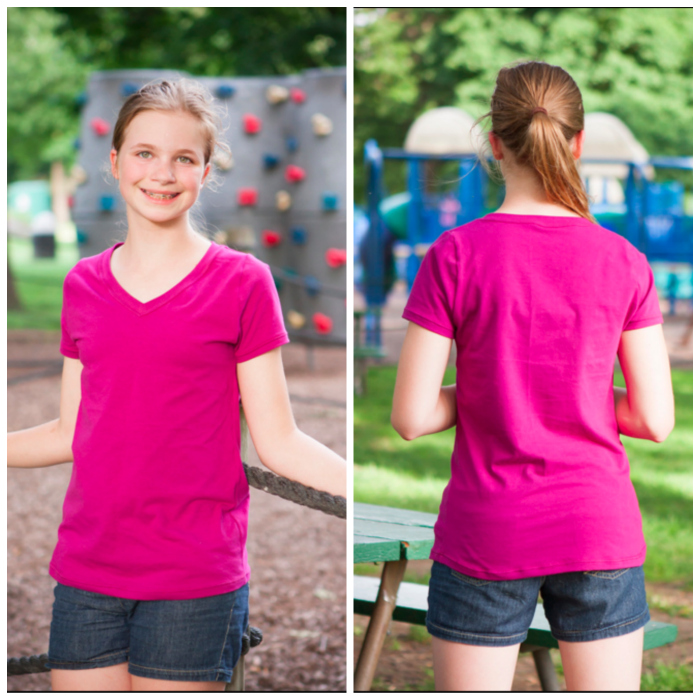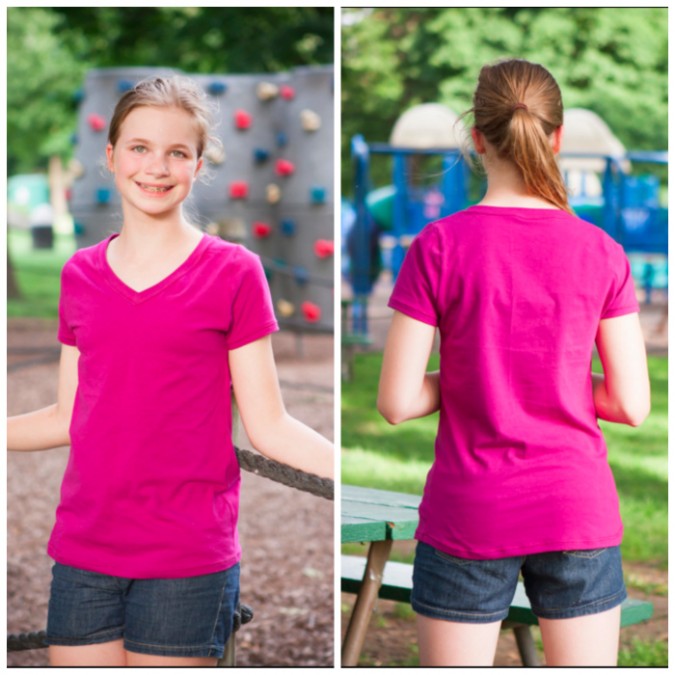 Jennifer made her daughter the scoop neck with this cat-lover fabric.  I know several people would demand their own copy!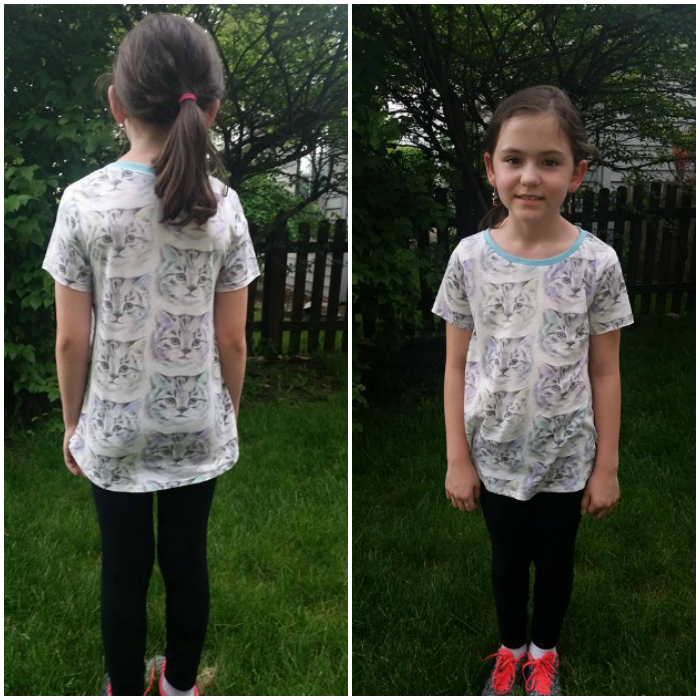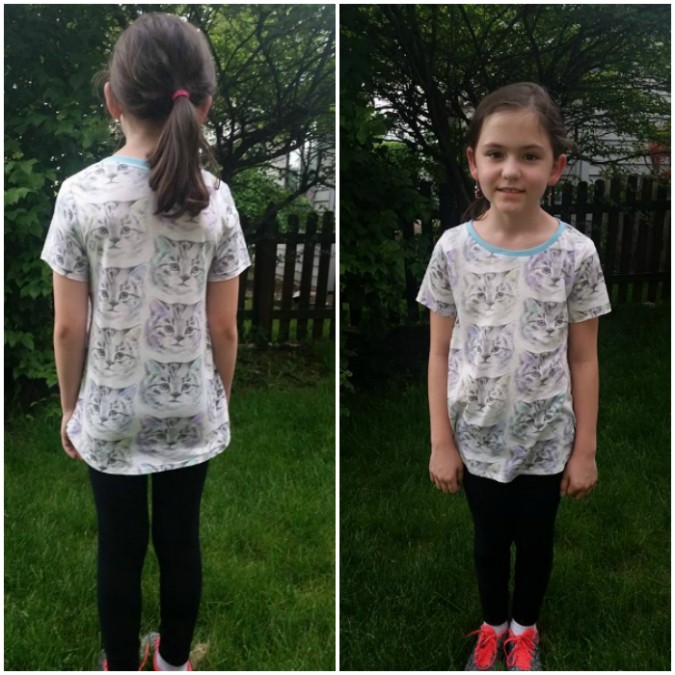 Courtney mixed it up with a printed tee and solid sleeves – I love the contrast here!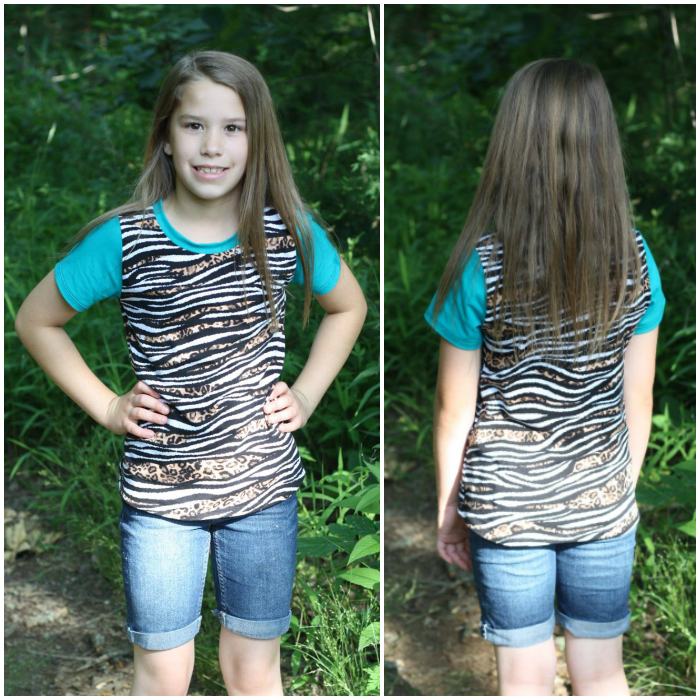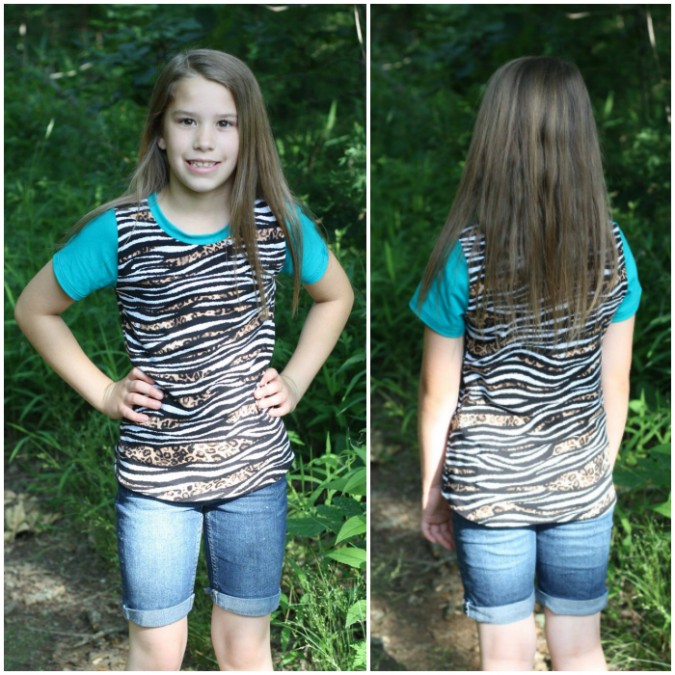 Courtney made a basic tee and then embellished it with some fabric paint for a field trip to the zoo!  How fun is that?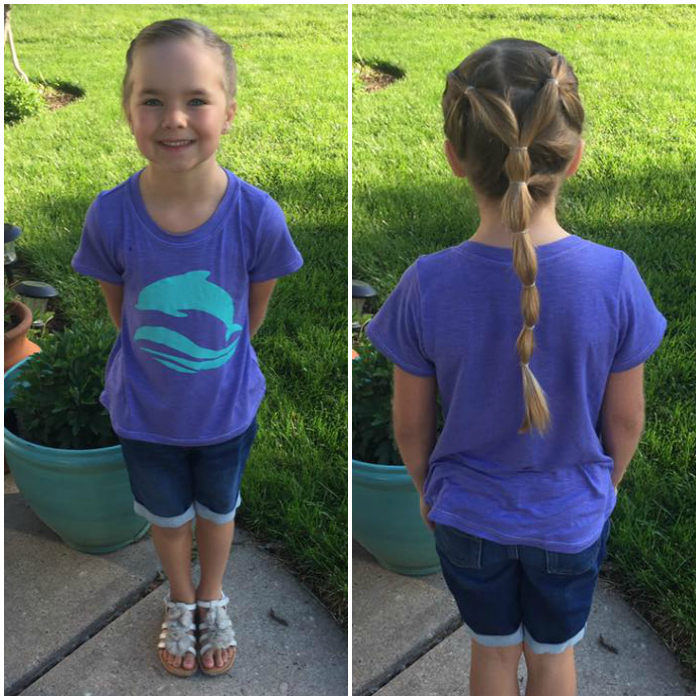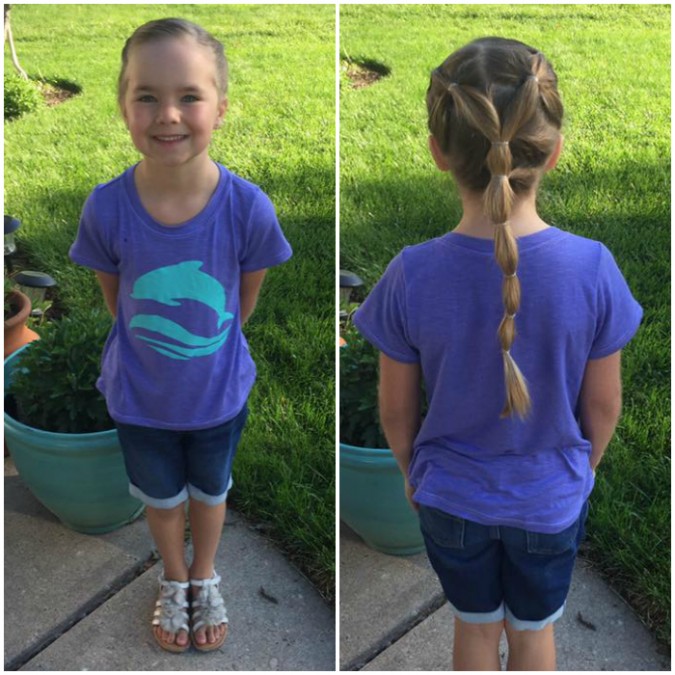 Cori made her daughter a nice basic stripe v-neck.  Love her cute little posing here!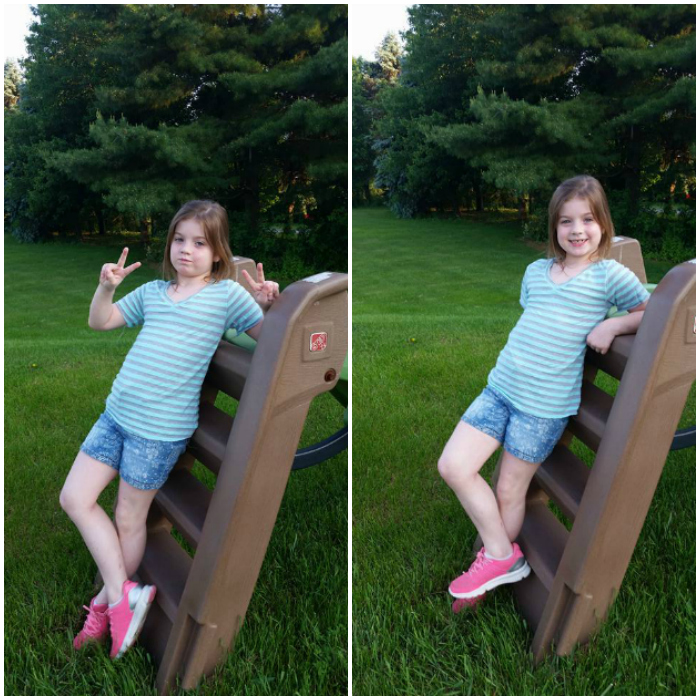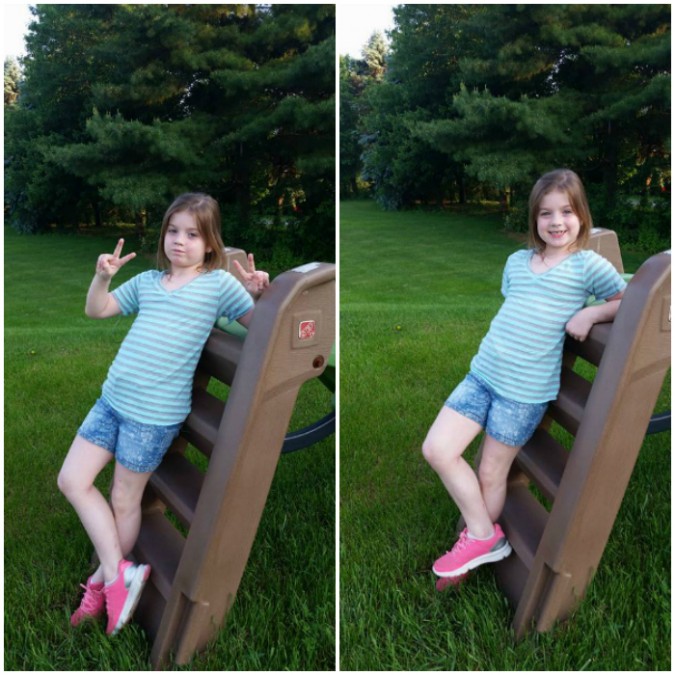 Tracy made up a couple tops – the first is a blue ombre that matches the gorgeous scenery, and the second is a long sleeve top/jammies for her pajama loving daughter!  The City Park is great for pj tops!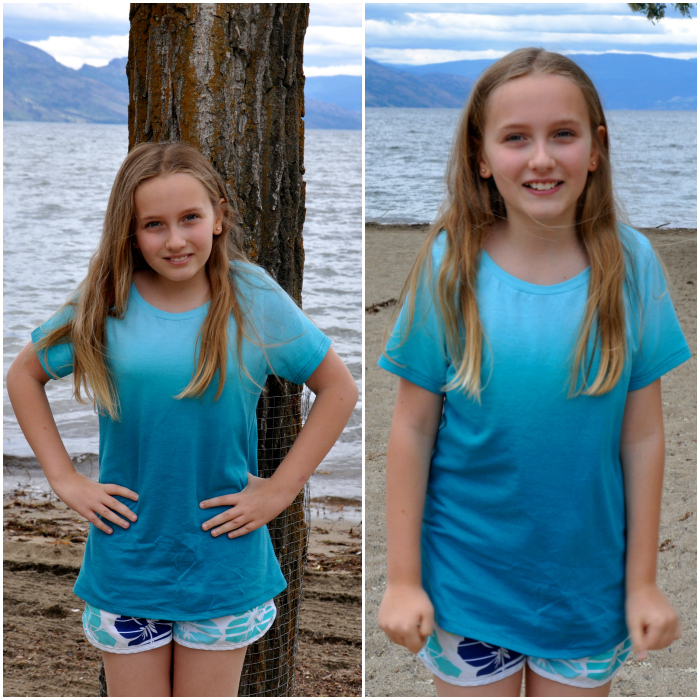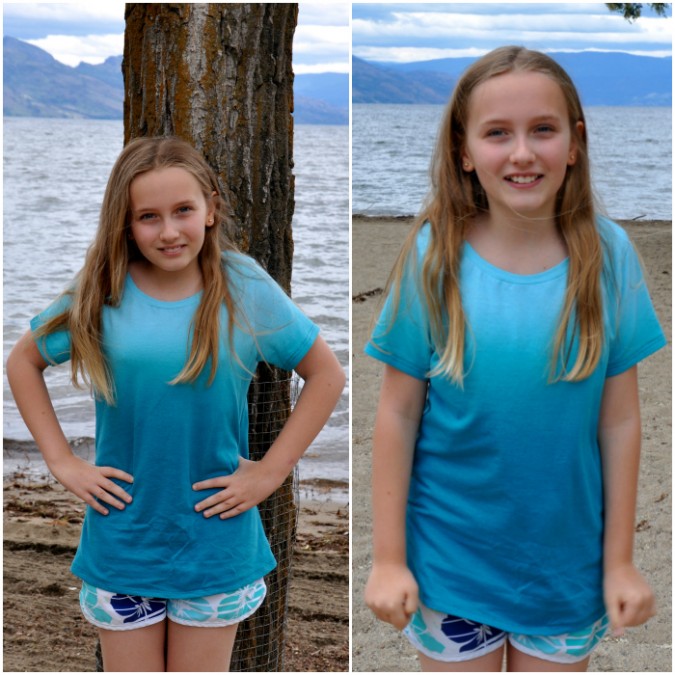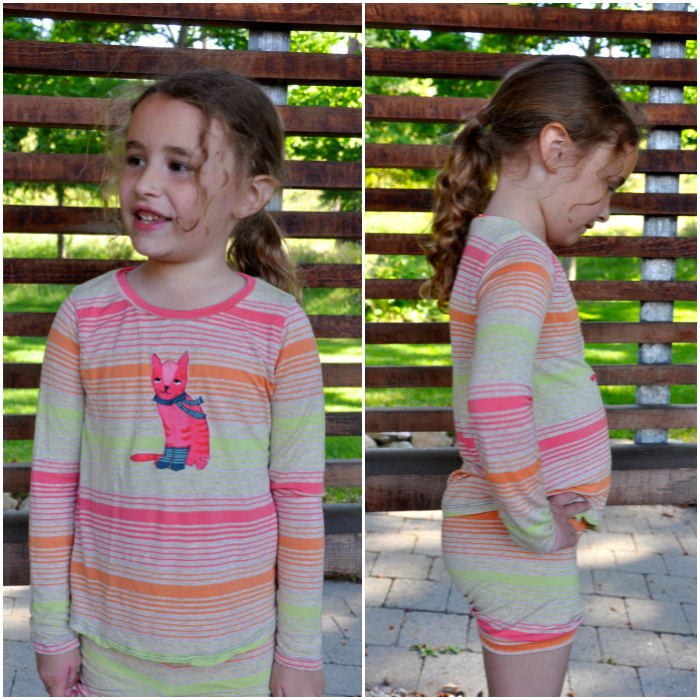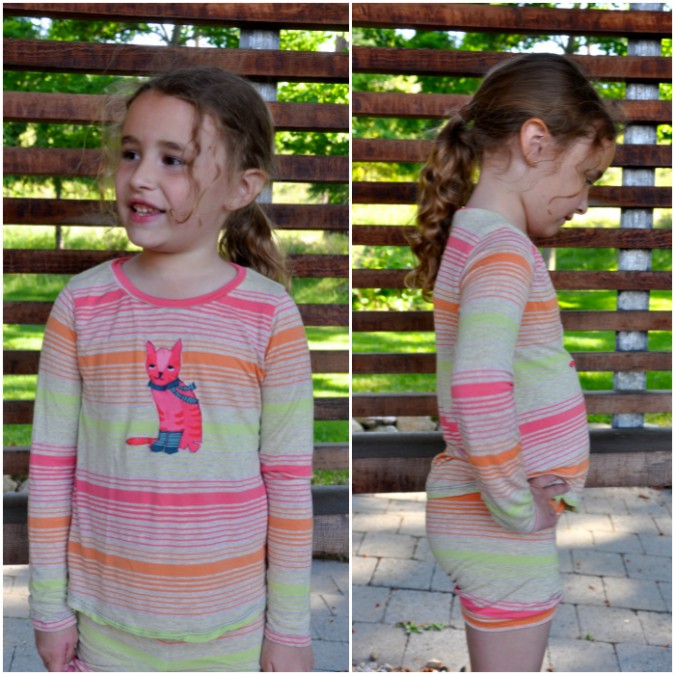 Tone made a few tops for her twins – a cute embellished striped scoop neck, an awesome floral/camo 3/4 sleeve, and a polka-dot v-neck!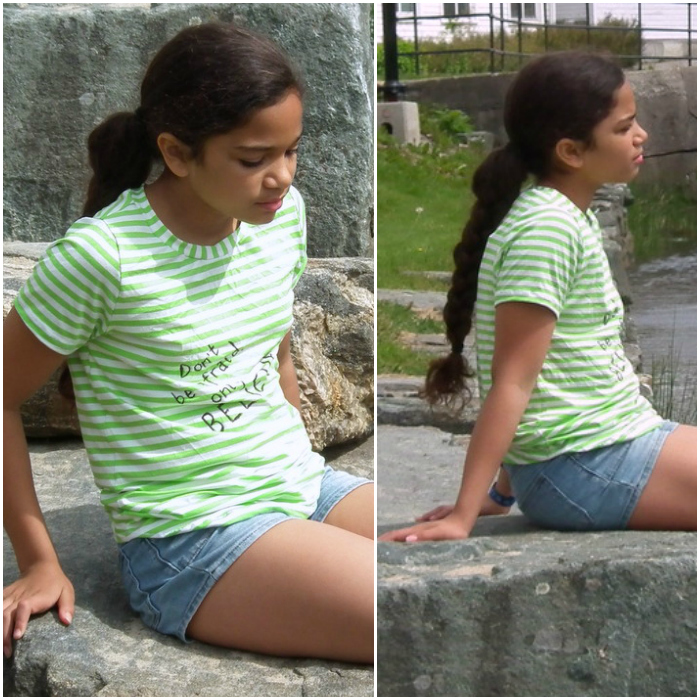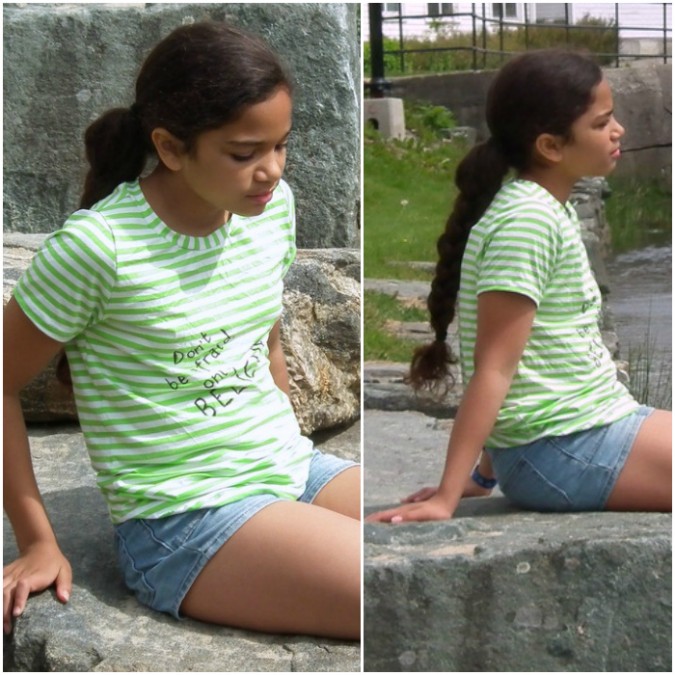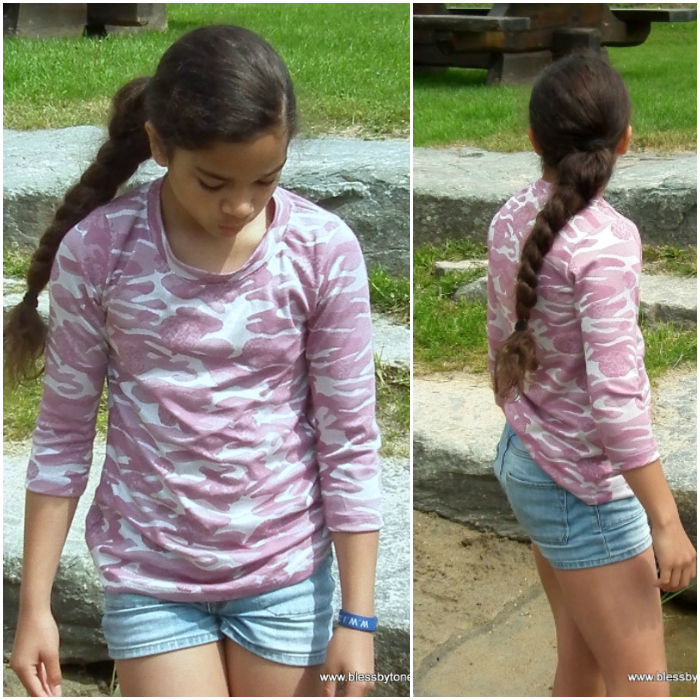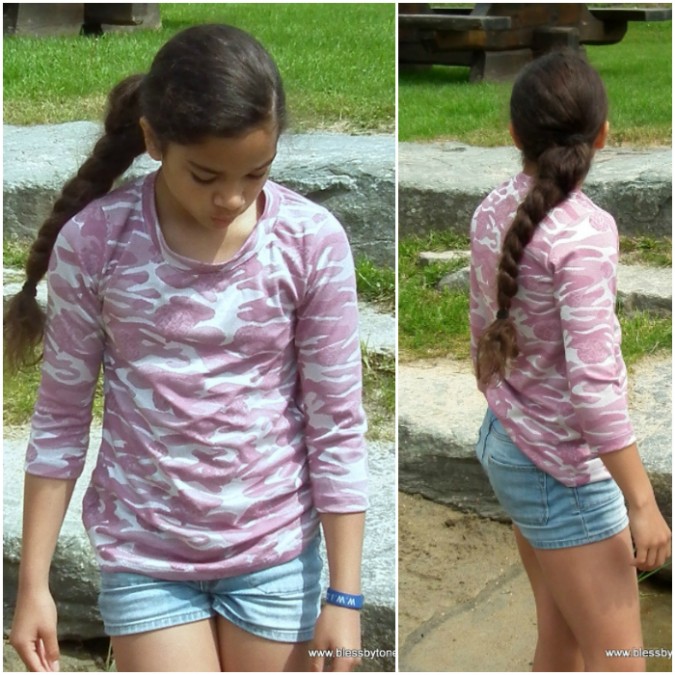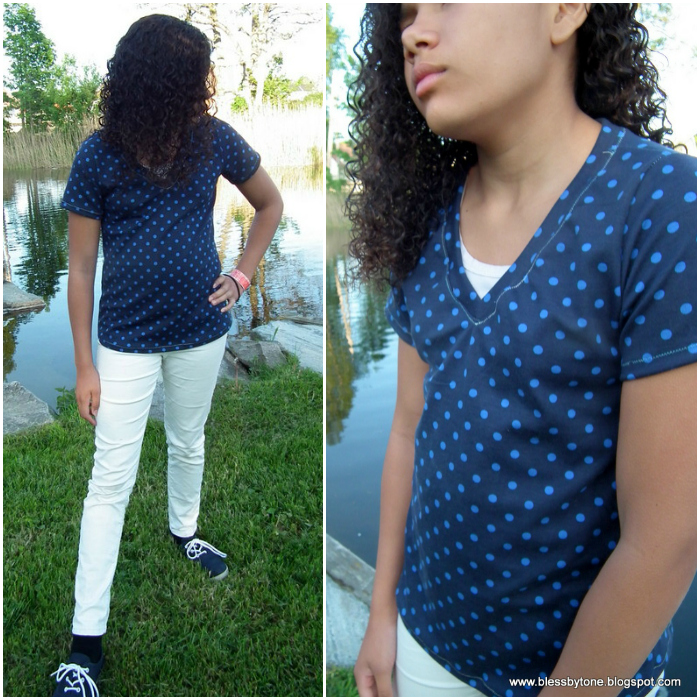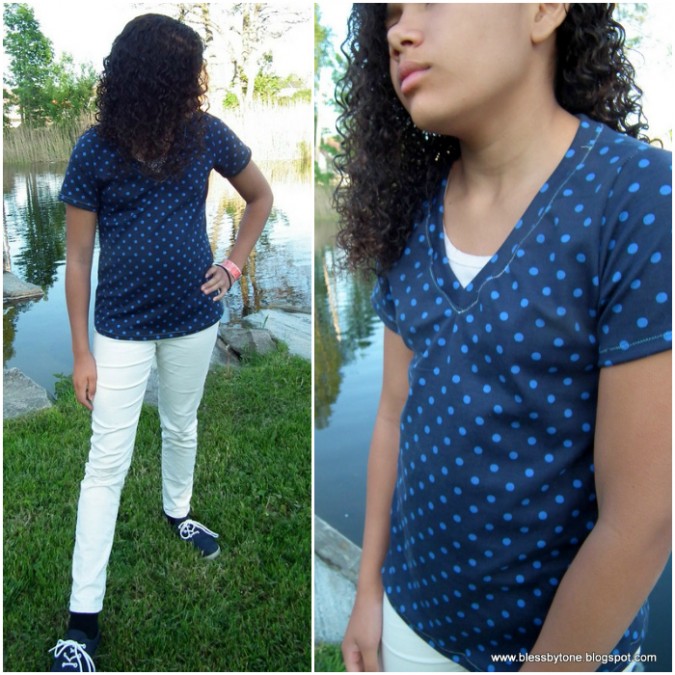 Tasha's lucky daughter got this pretty butterfly tee!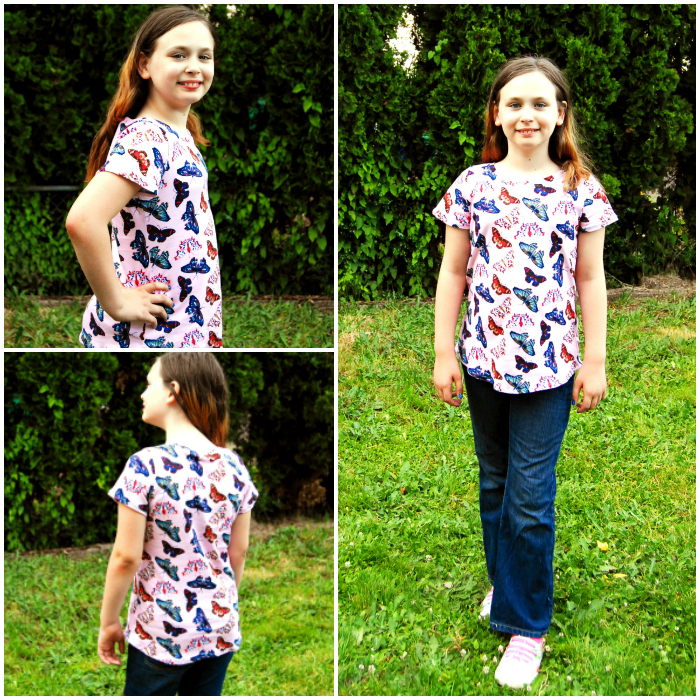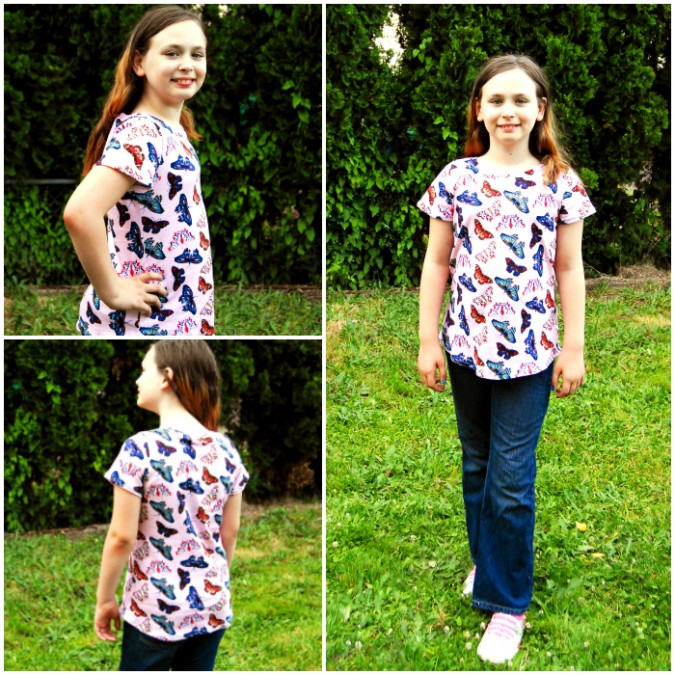 Tami also made a few tops – I love those gradient stripes with the floral overlay, and the second is the perfect basic – both in a tunic length!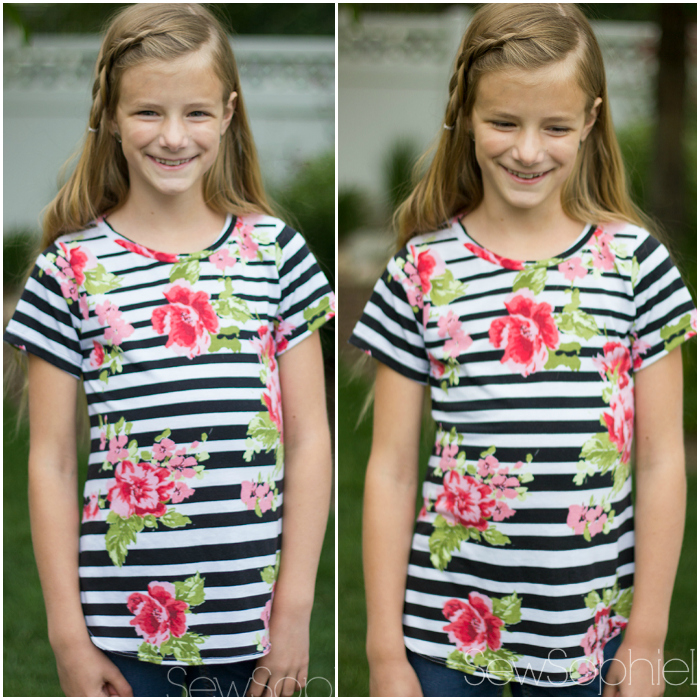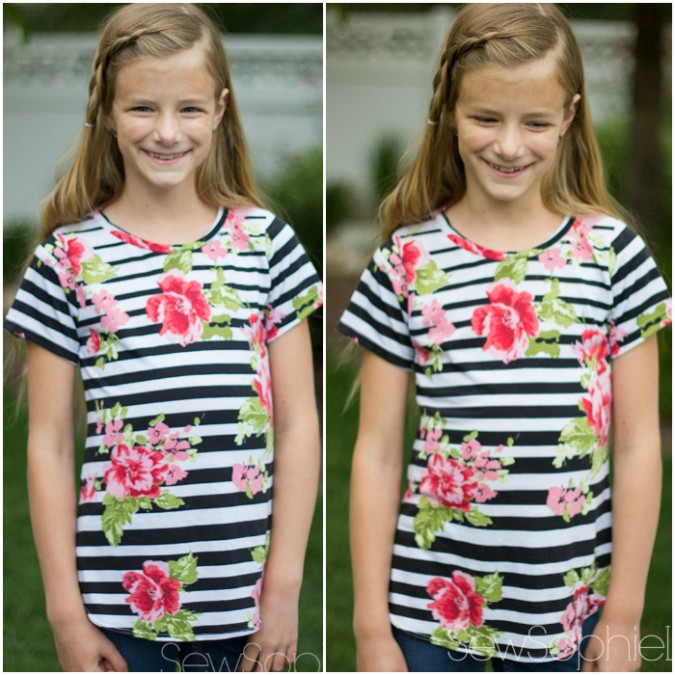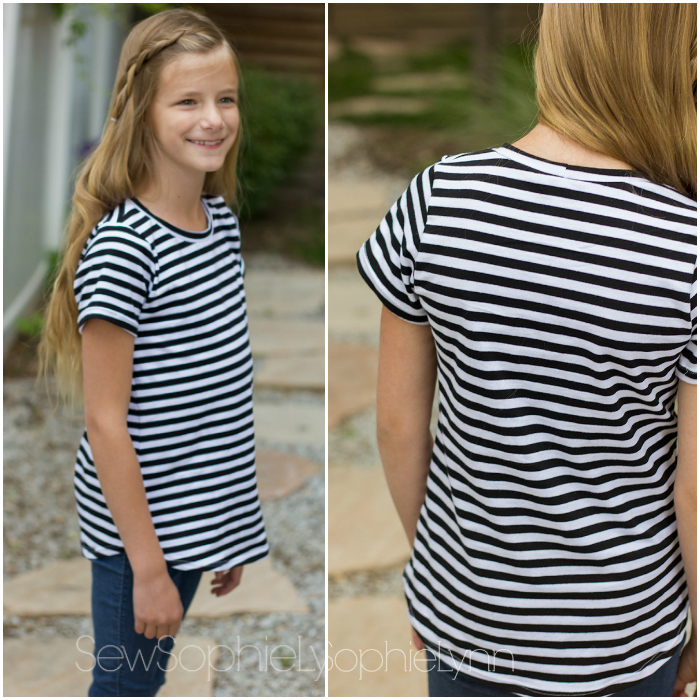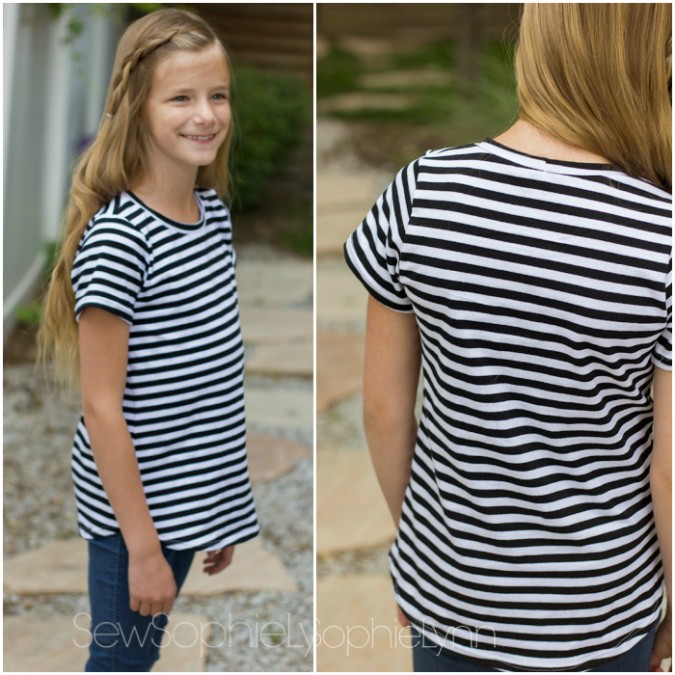 Pam did a trendy nautical stripe and a cute solid with a custom iron-on quote!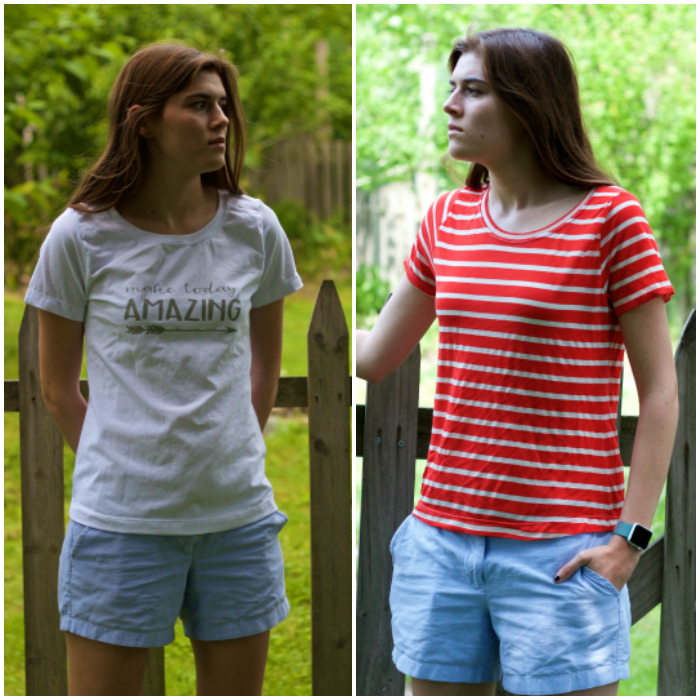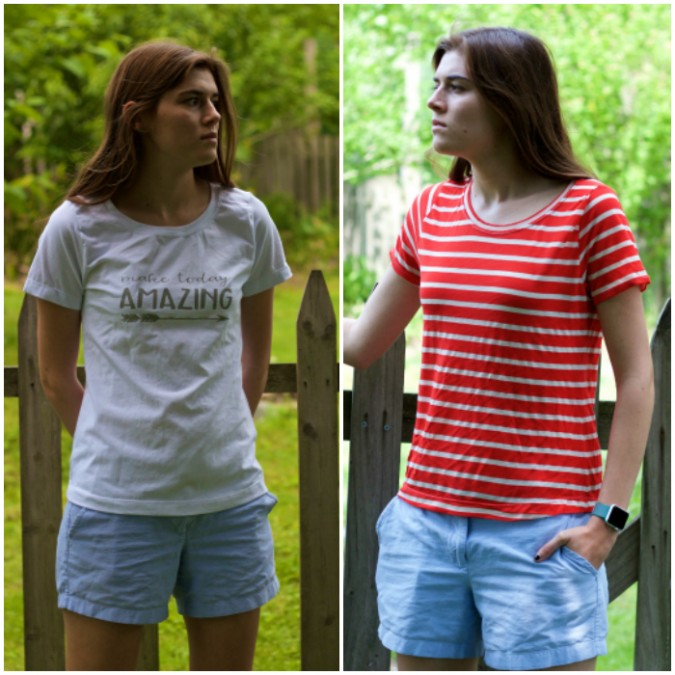 Michelle made her daughter a beautiful soft v-neck floral.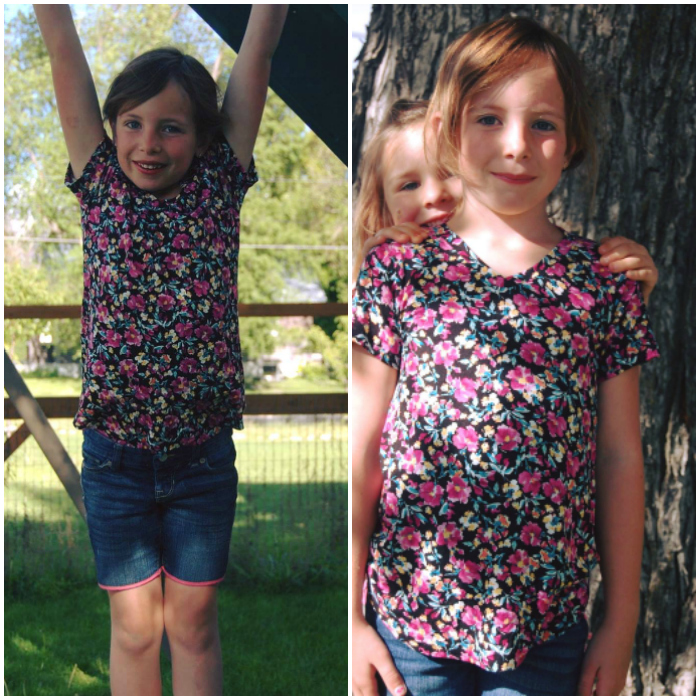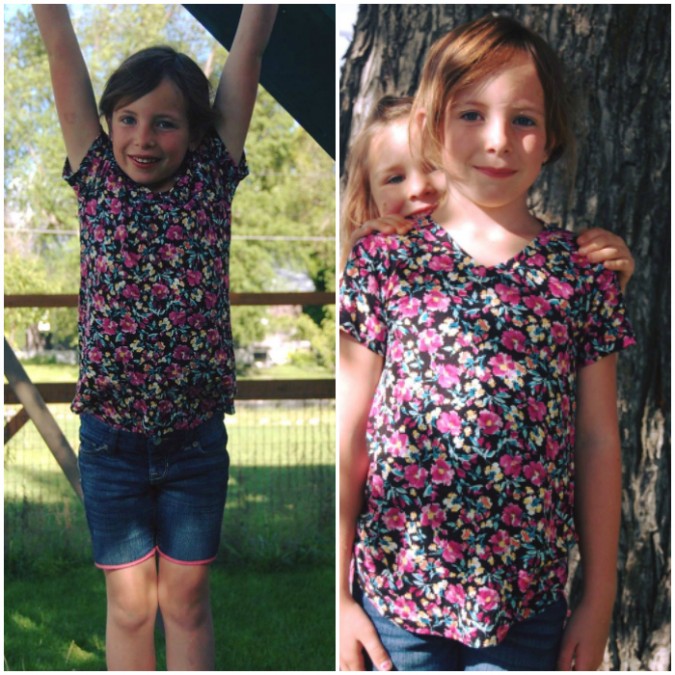 Kayla made a couple tops for her Star Wars loving daughter and basketball loving friend.  What a great way to make a custom school spirit tee!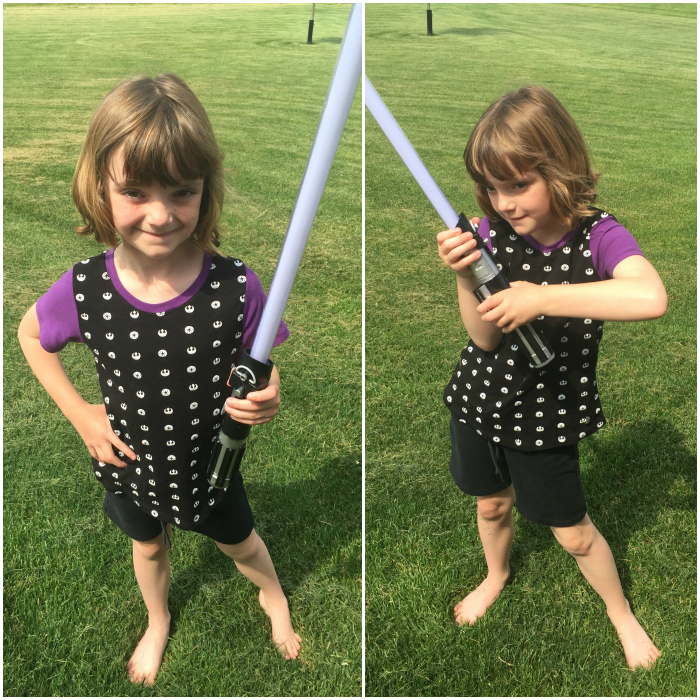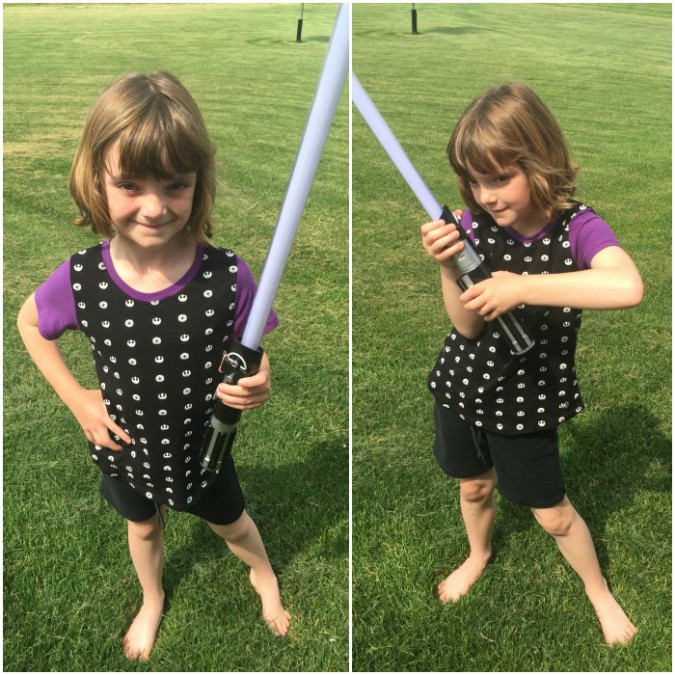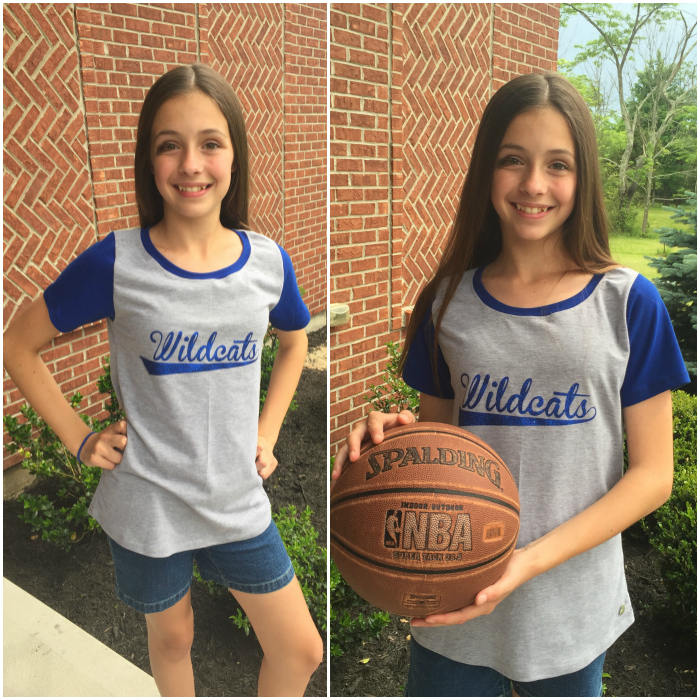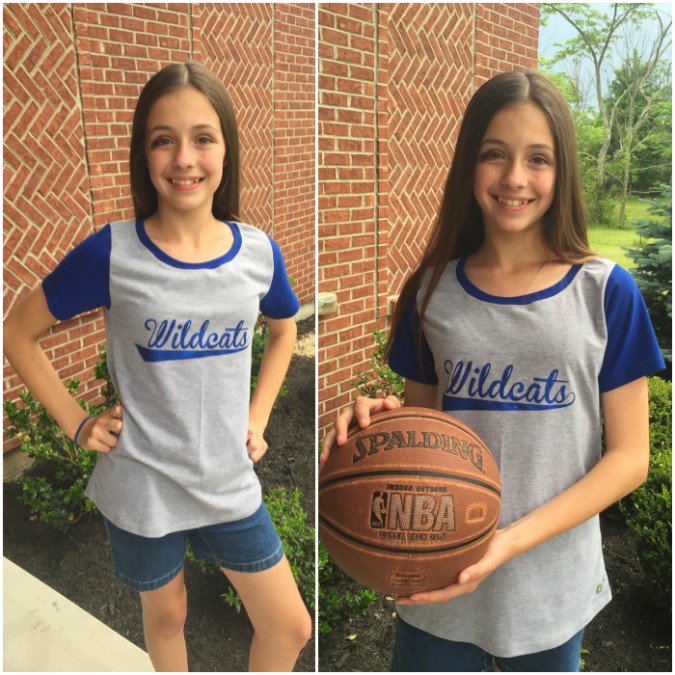 Grethel turned her cute rainbow tee into a ringer by adding sleeve cuffs and also made an adorable pink top for her little one.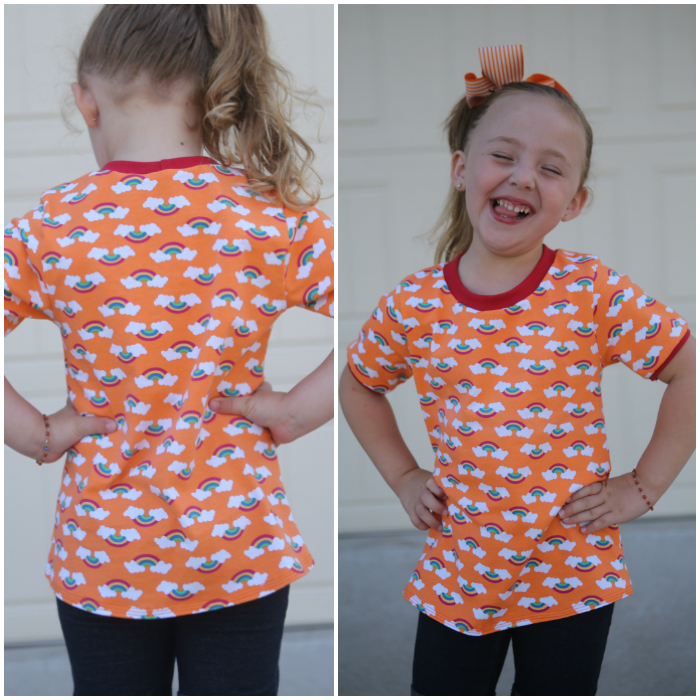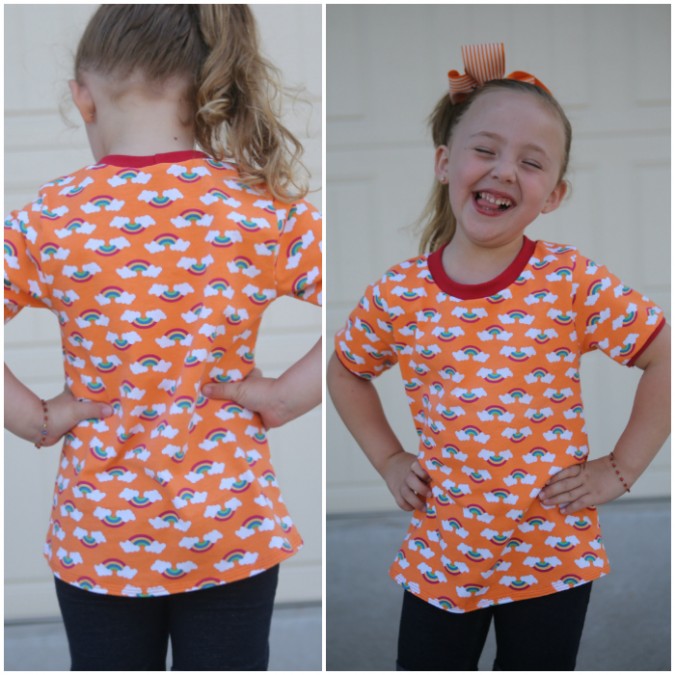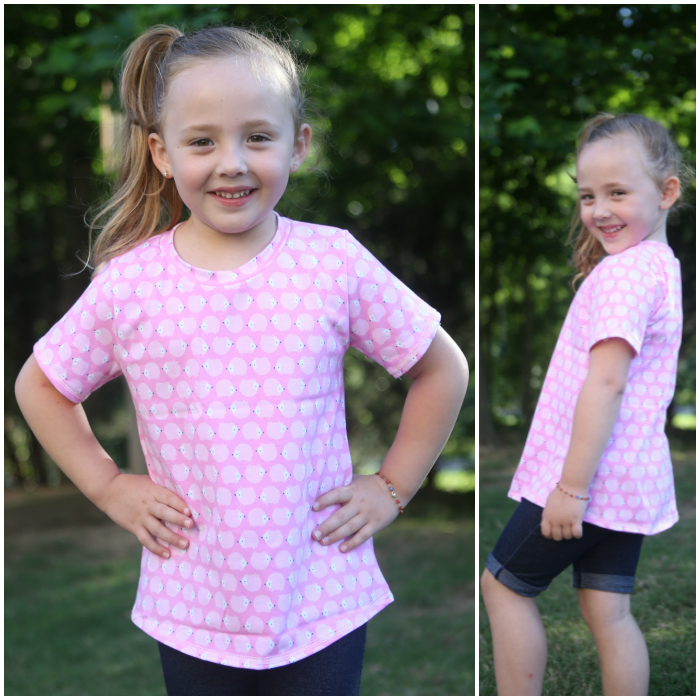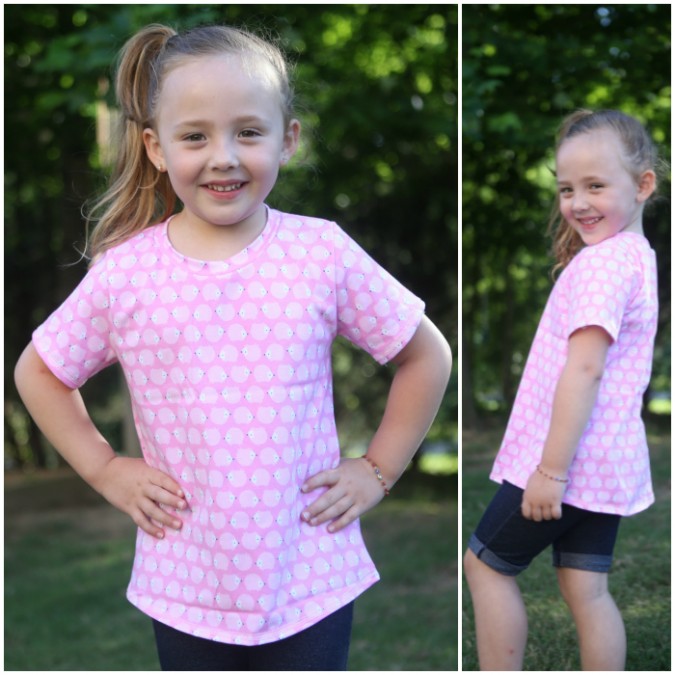 Emily used some pretty RCF floral to make her daughter the perfect v-neck tee and a super basic and useful plain white tee!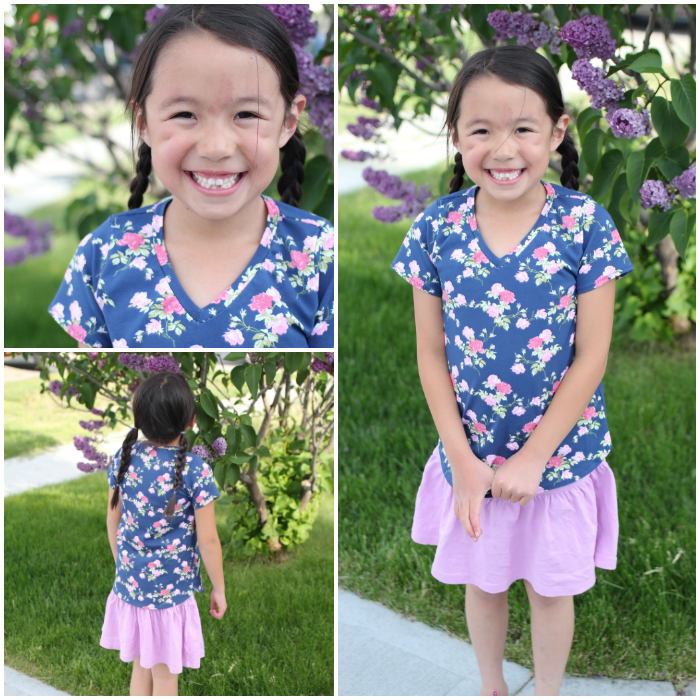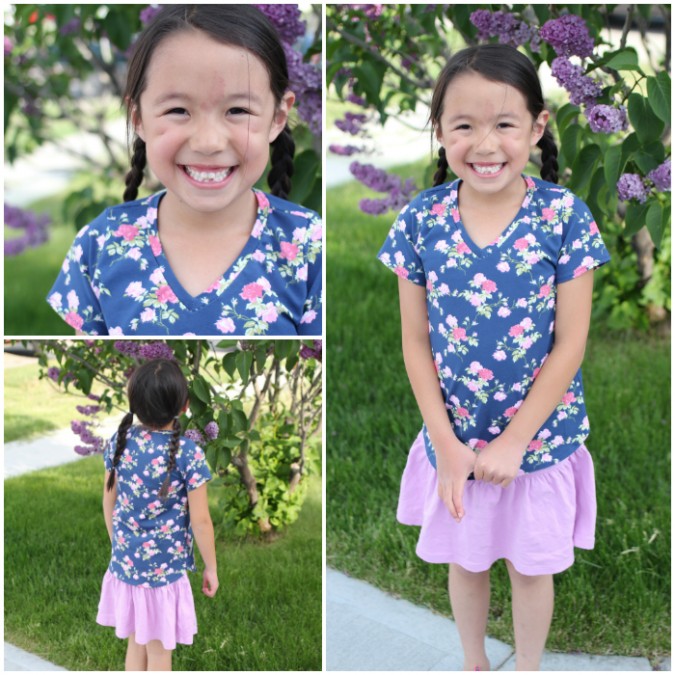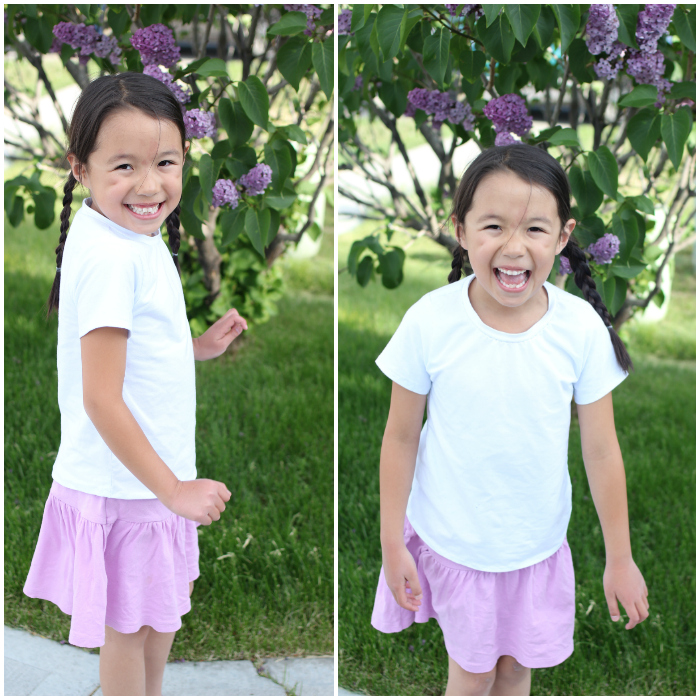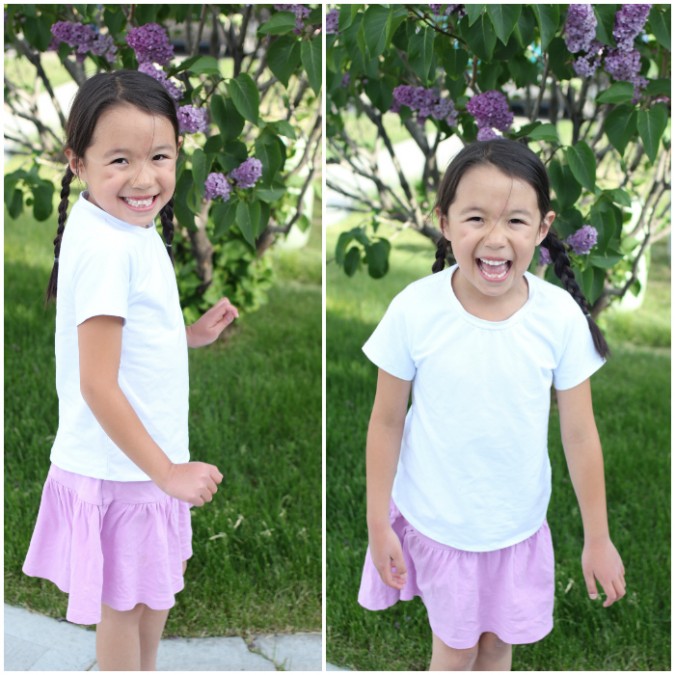 Diana's adorable kiddo is sporting short and elbow length v-necks with a custom iron-on graphic and beautiful floral print!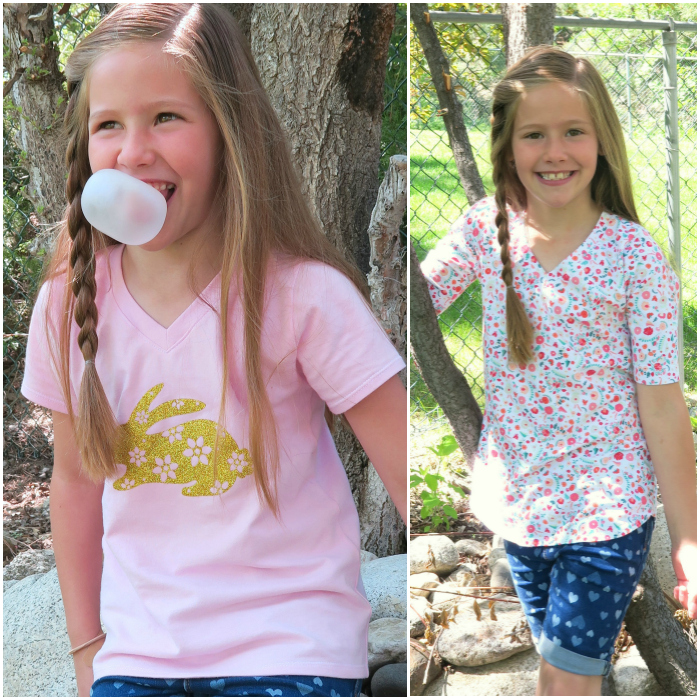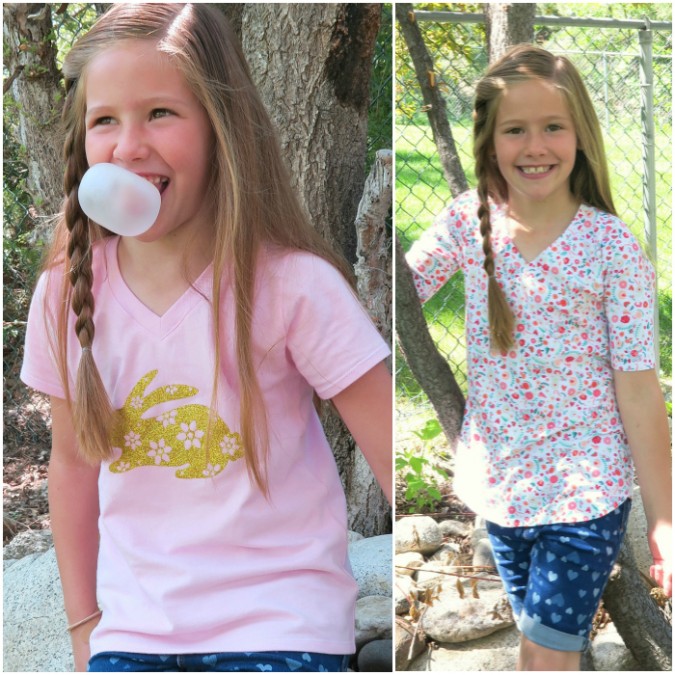 Courtney's daughter got a cute polka dot staple for her summer wardrobe!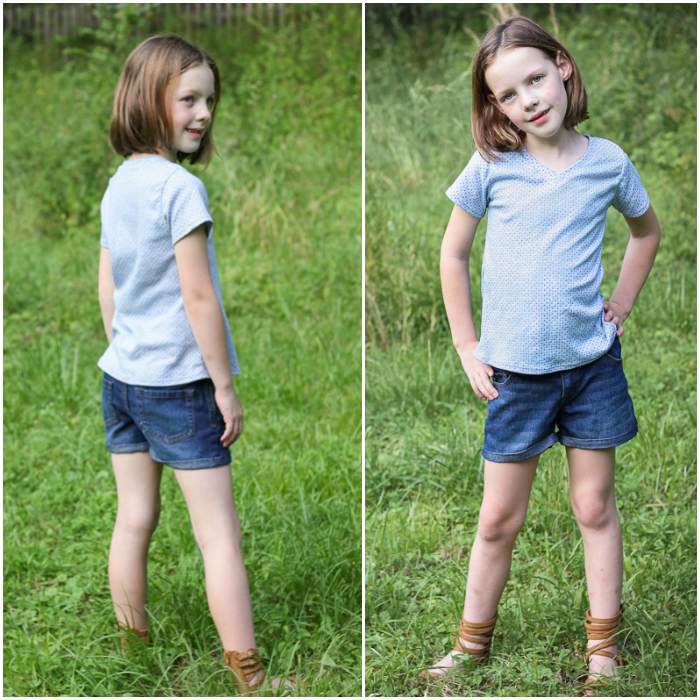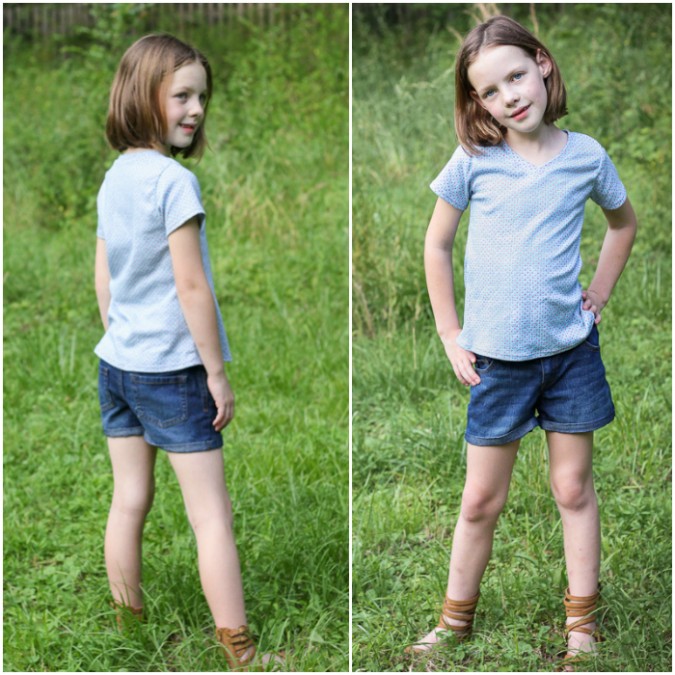 Cindy made an on-trend animal print v-neck!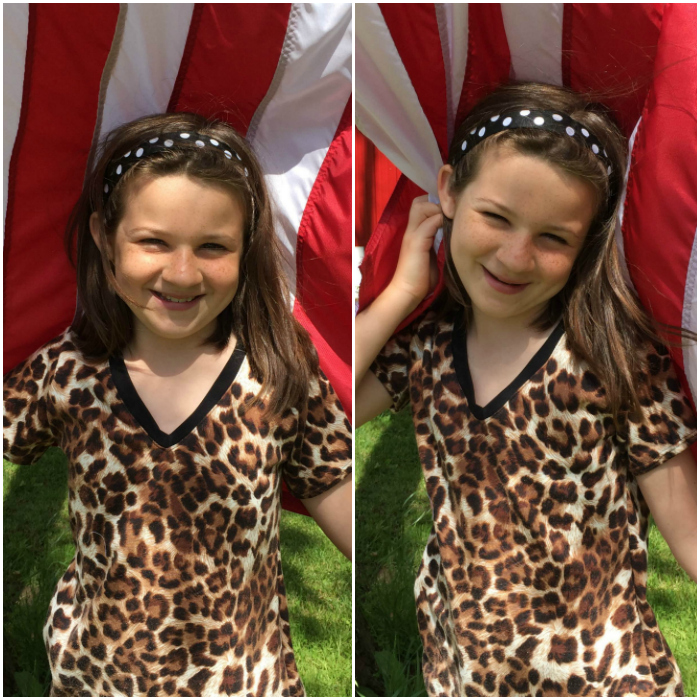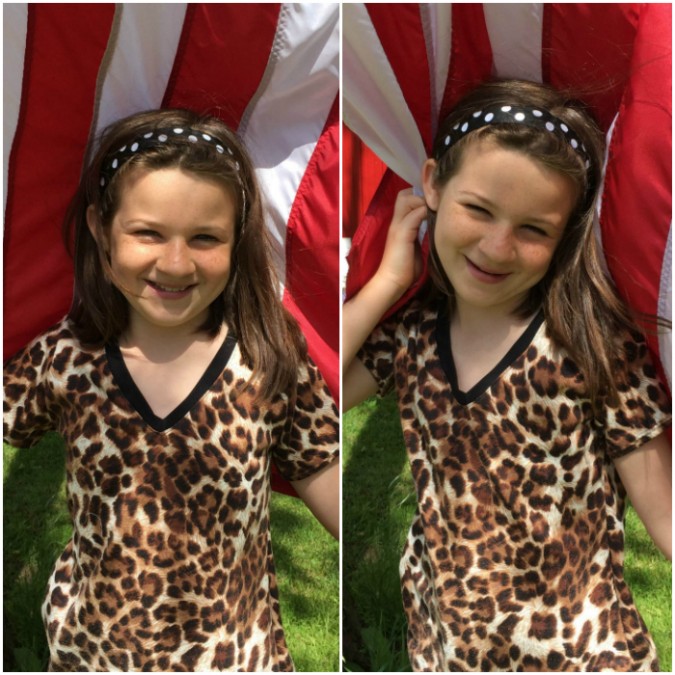 Cindy made this super fun paint-splatter short sleeved v-neck and a nice closet staple black 3/4 sleeve!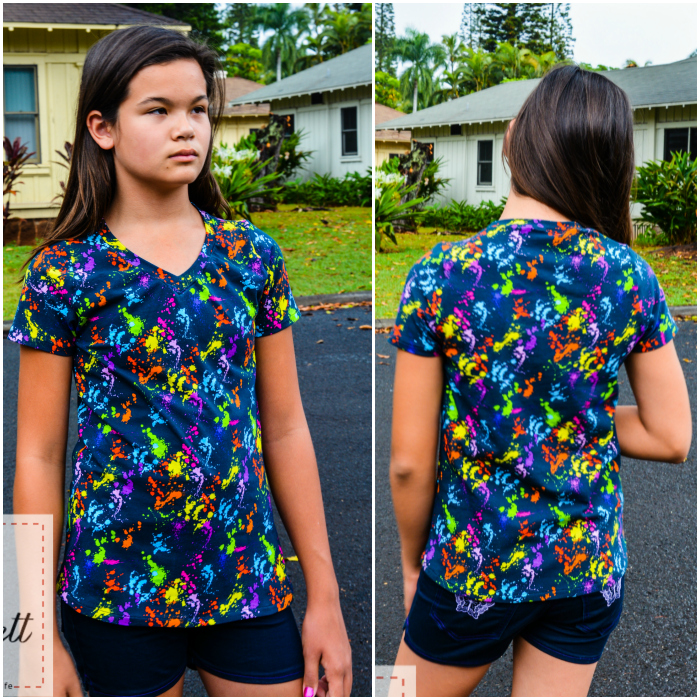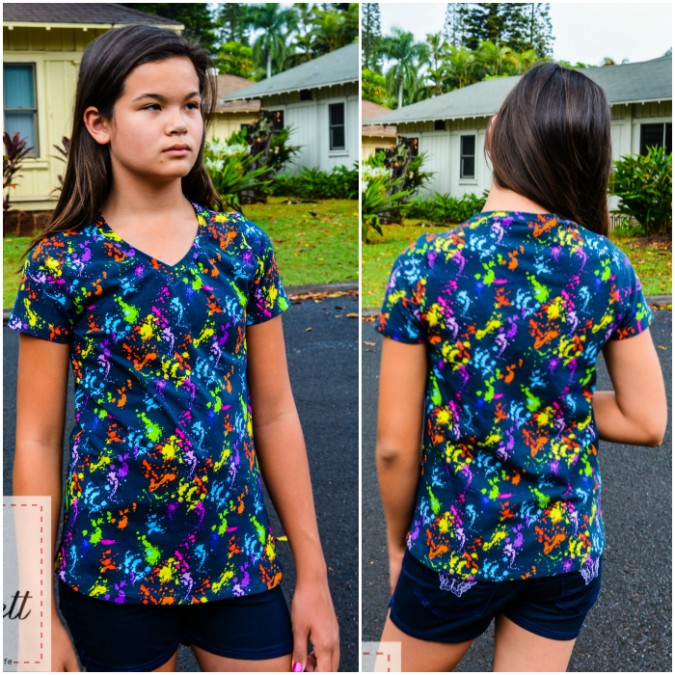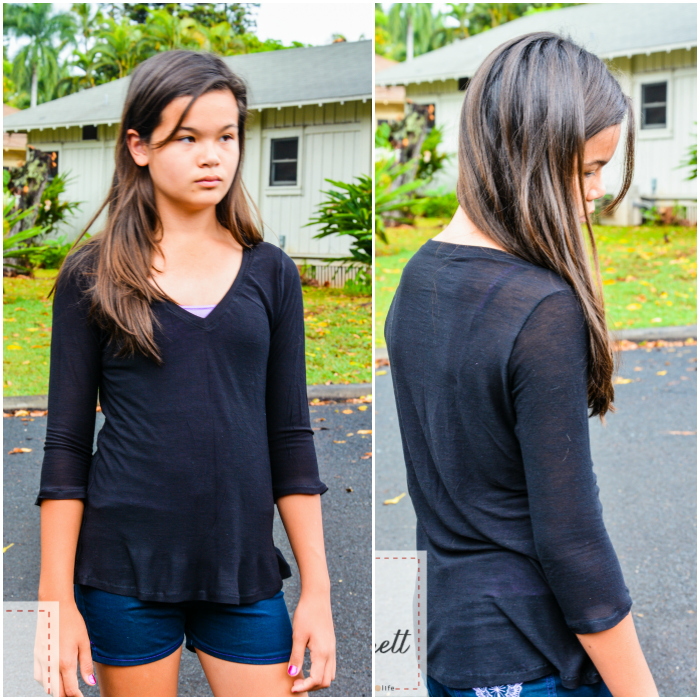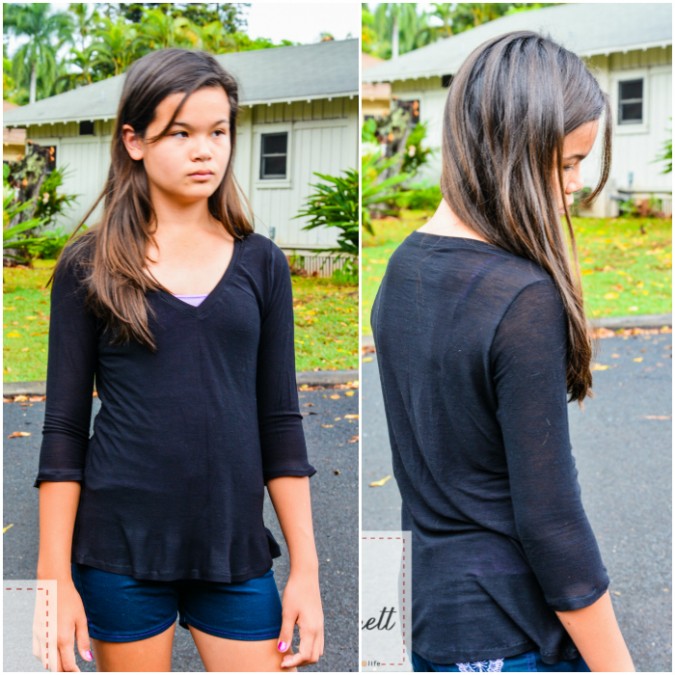 Brittney made her gorgeous daughter a bright floral v-neck – perfect for summer time!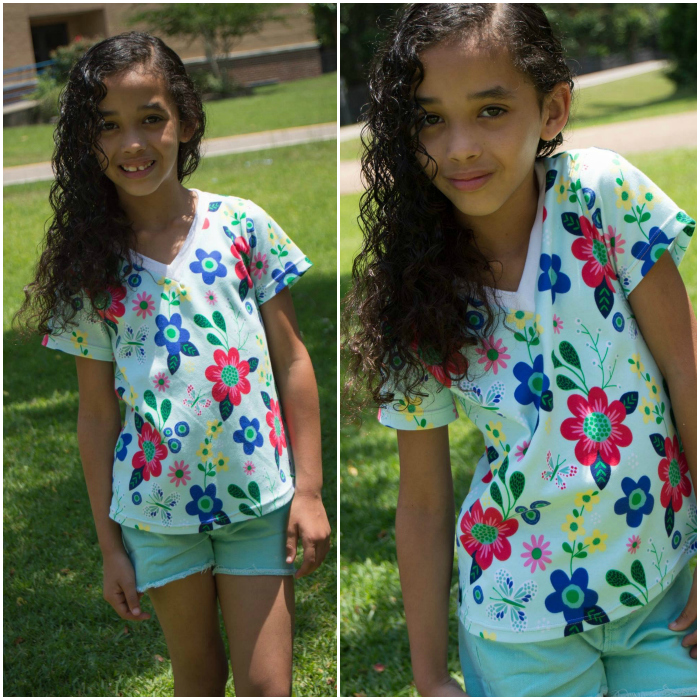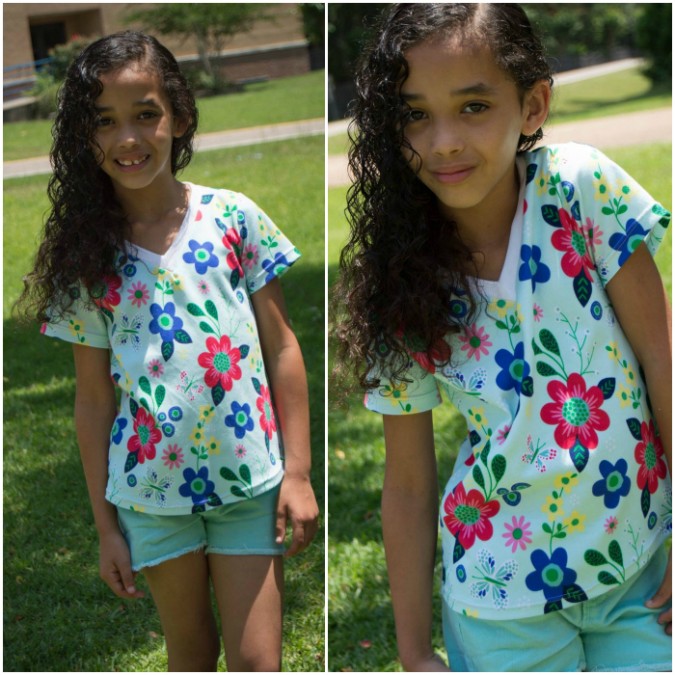 Brittney is the queen of the fun iron-on decals with her cute tees and she also made a pretty RCF floral version!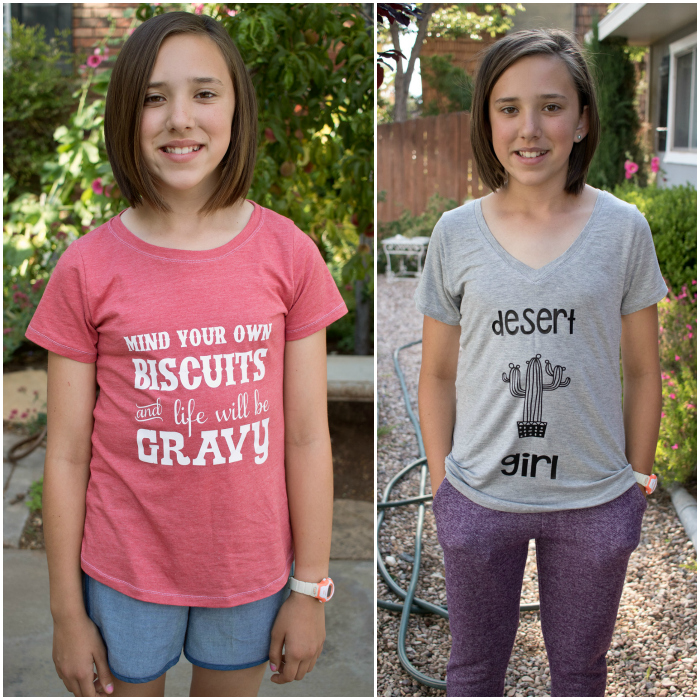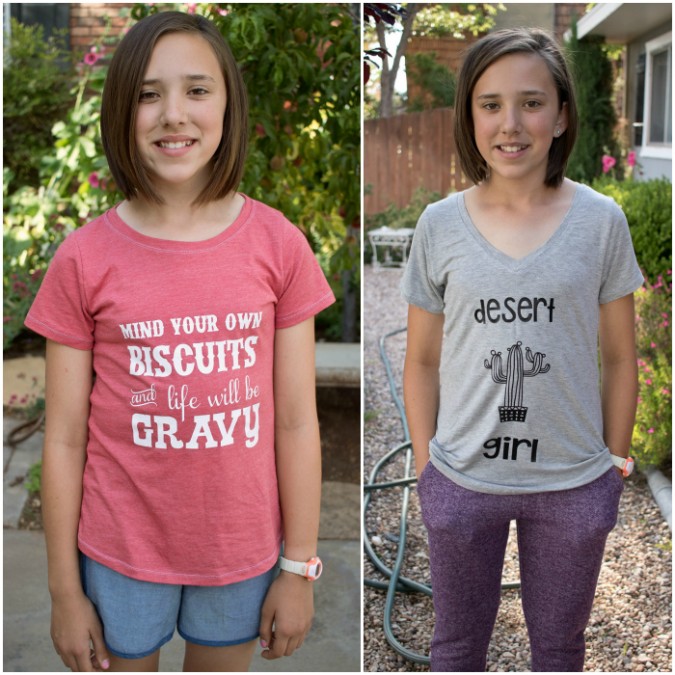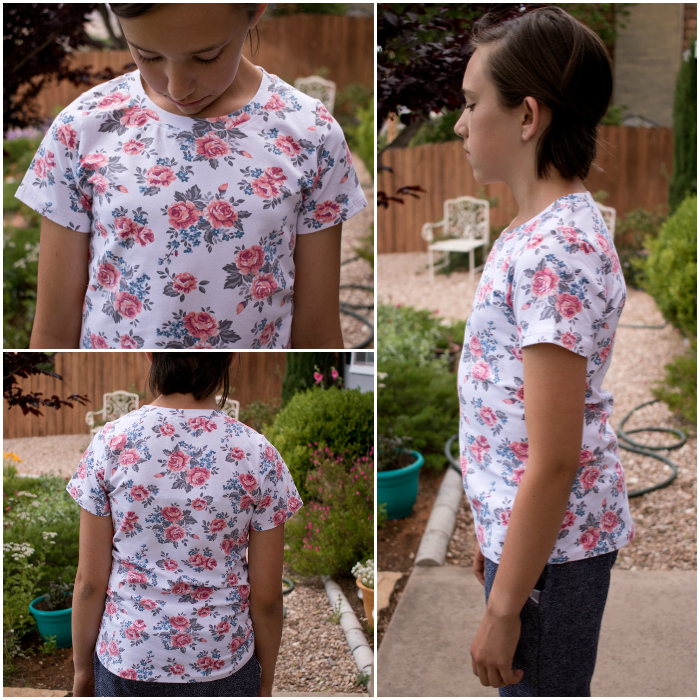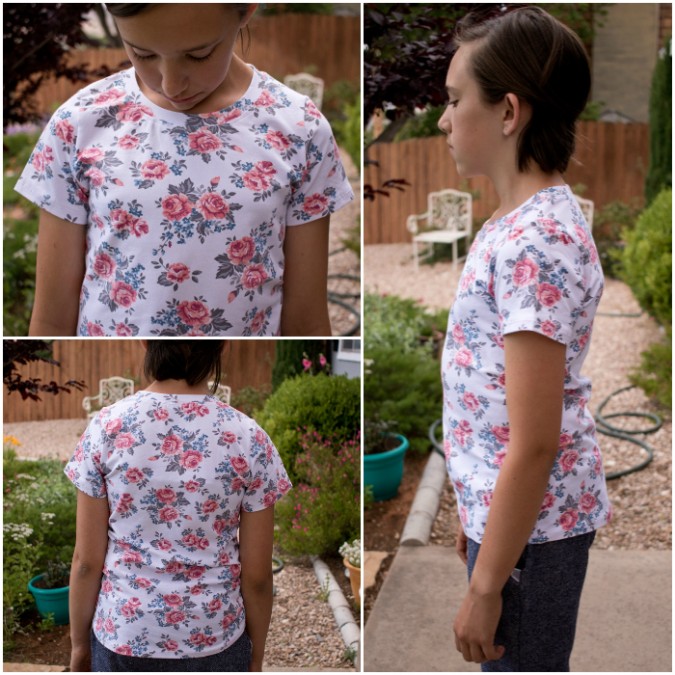 Brittany made her daughter a striped v-neck to match her own Union St. Tee for a mommy & me outfit and a super cute black and white heart print top too!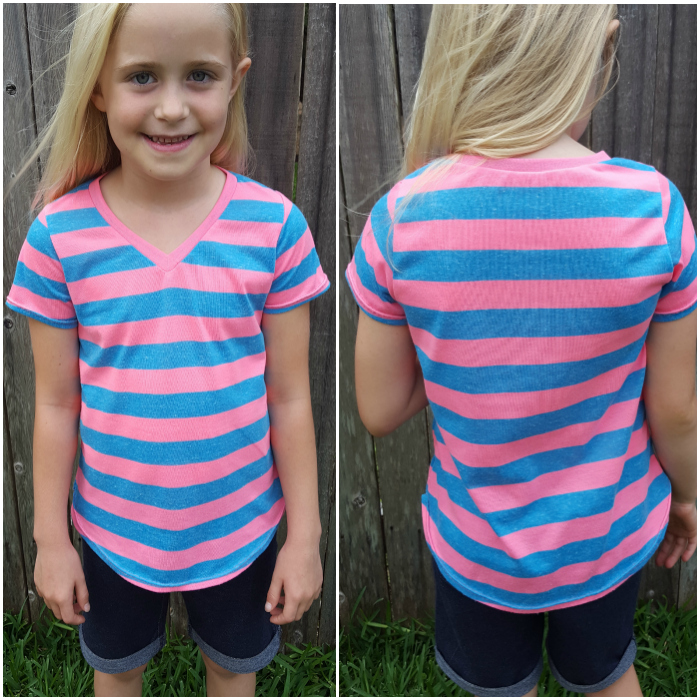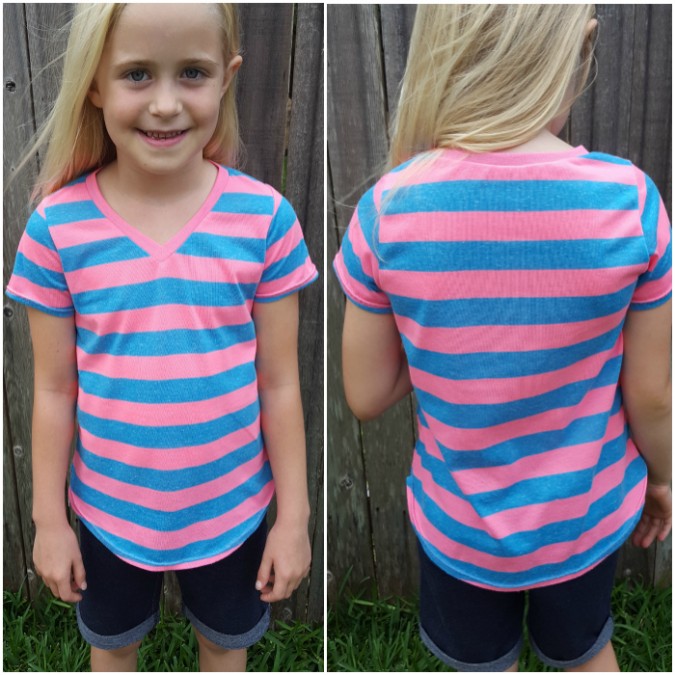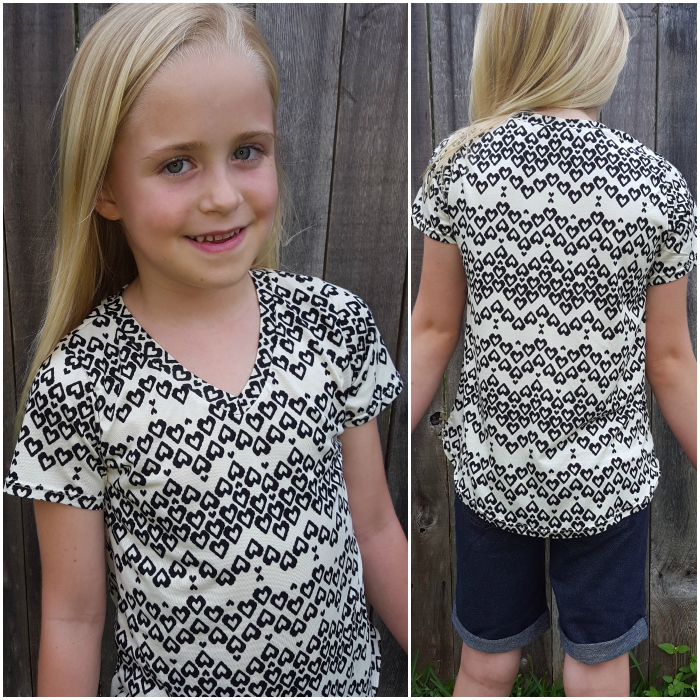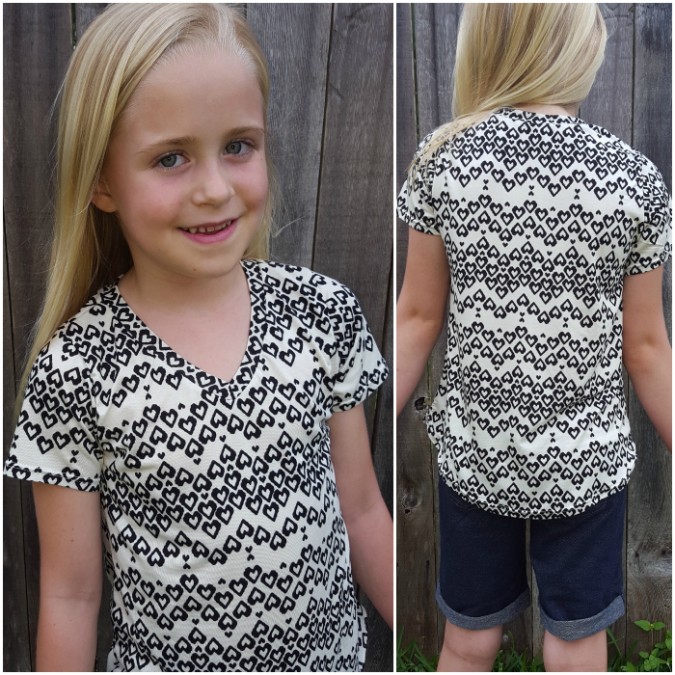 Rebecca is petite enough that she was able to make herself this tee with a pretty contrasting sleeve – a great idea for those that fall at or below the XS womens sizing!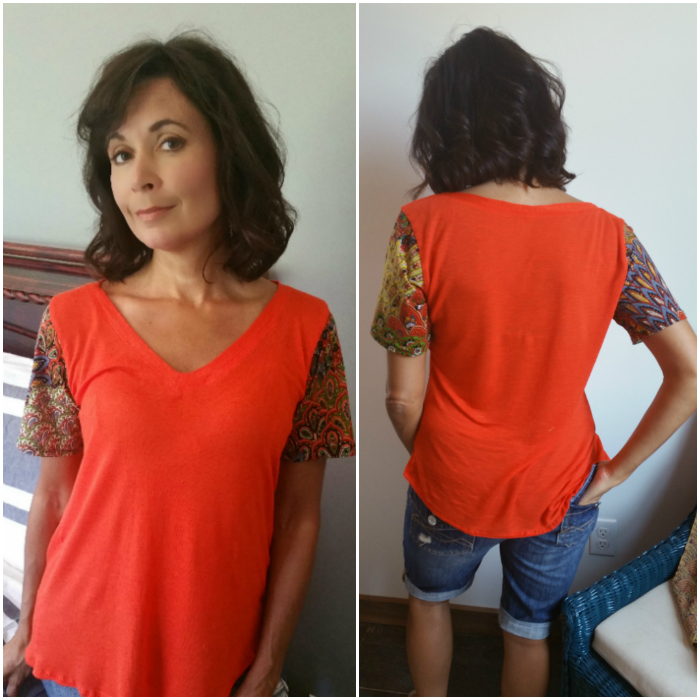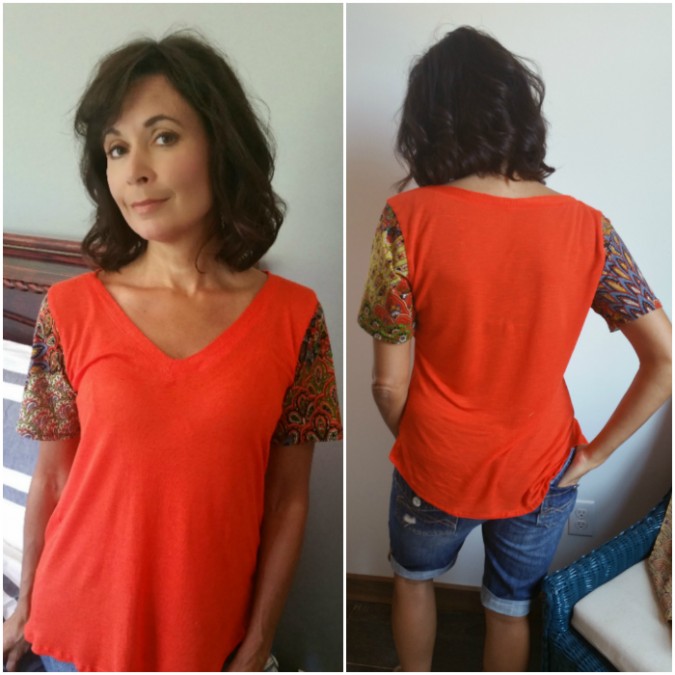 Amanda made three awesome and colorful graphic tees for her cutie.  That Star Wars one has my heart!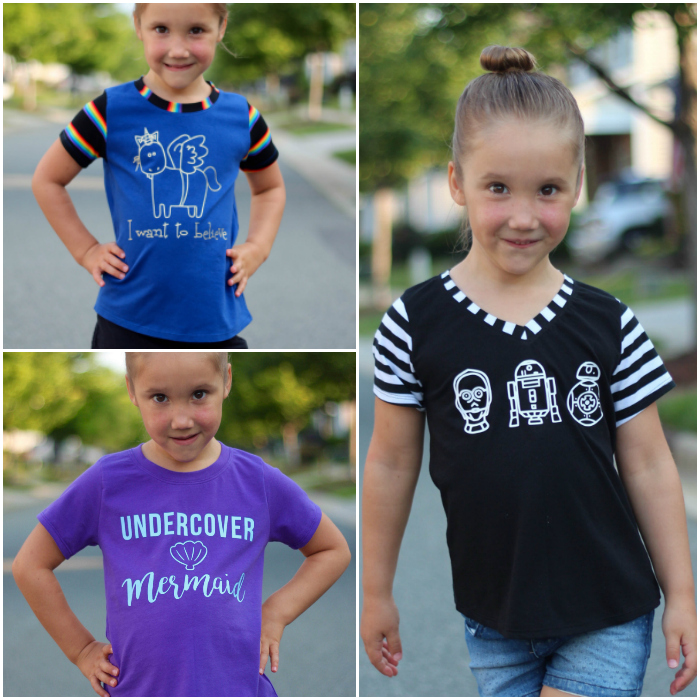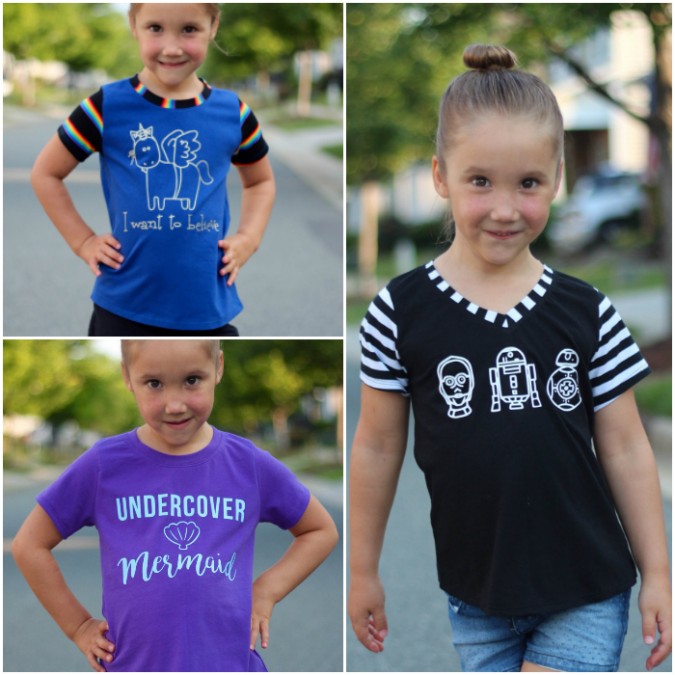 Amy is kinda like the best Aunt ever and tests for her cute nieces – this one got a cute b&w floral tee!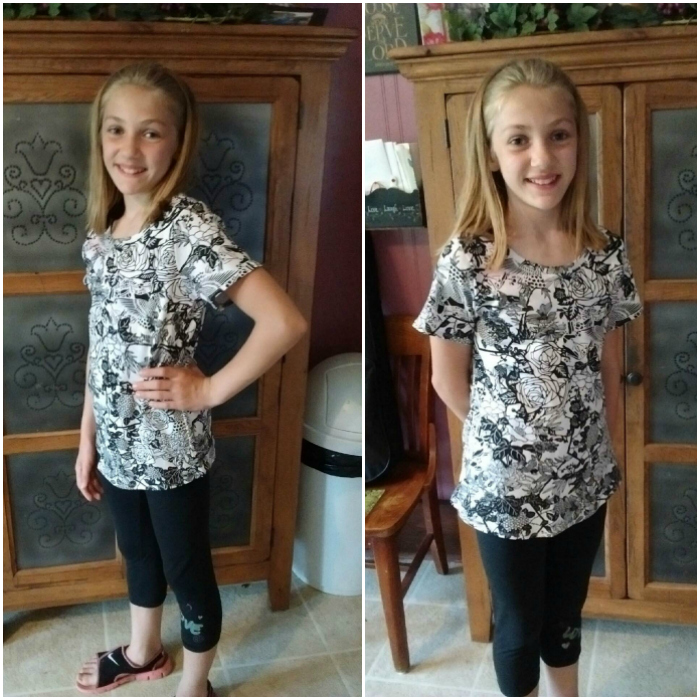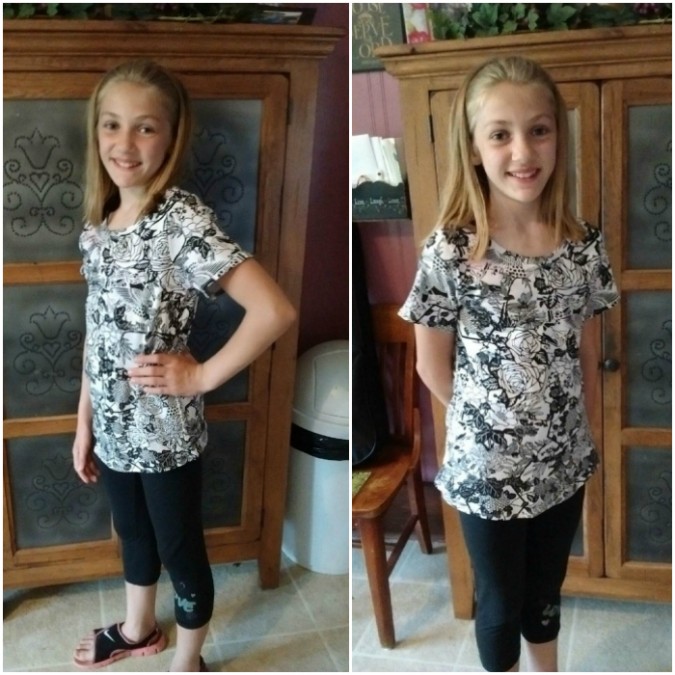 Emily also used an RCF floral but used a contrast neckband, which I love!  Such a cute and easy feature.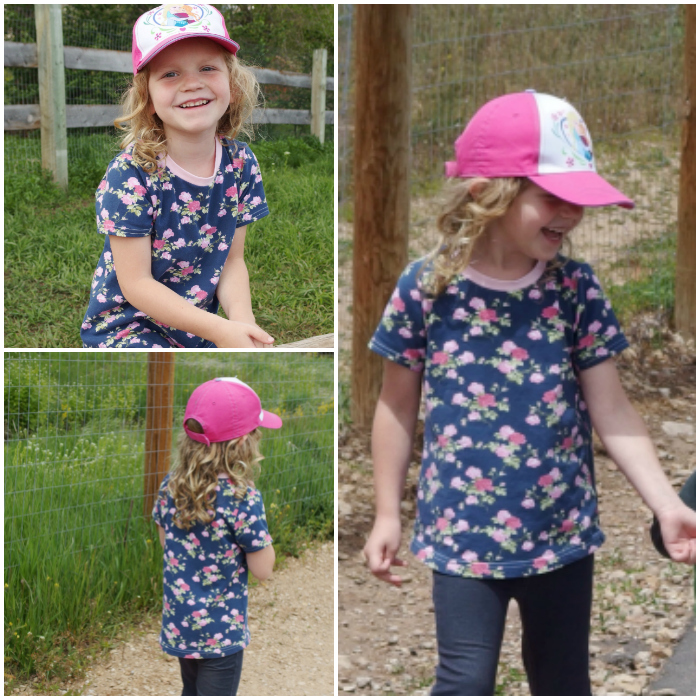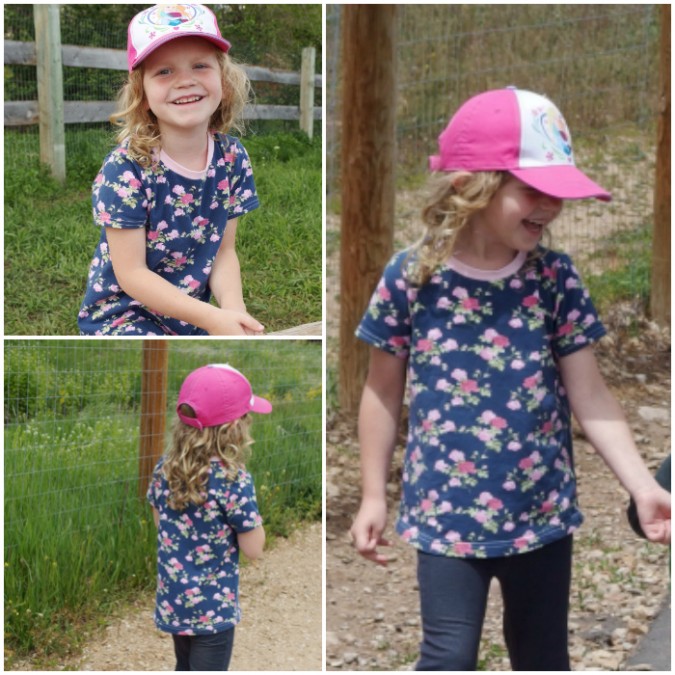 Let's give all the City Park Tee testers a huge round of applause for all their efforts!  What a cute group of models too!  Remember to grab the pattern while it's only $6.50 through Sunday, June 12th!