Tami is back on the blog today sharing two gorgeous hacks for the new Sheridan Sweater! She'll walk you through the steps to make a swingy dress or a classic turtleneck, both with those signature bishop sleeves.
---
Hi all! I'm Tami and I blog over at SewSophieLynn.  I'm excited to be here today sharing a couple of simple hacks on everyone's new favorite pattern- the Sheridan Sweater!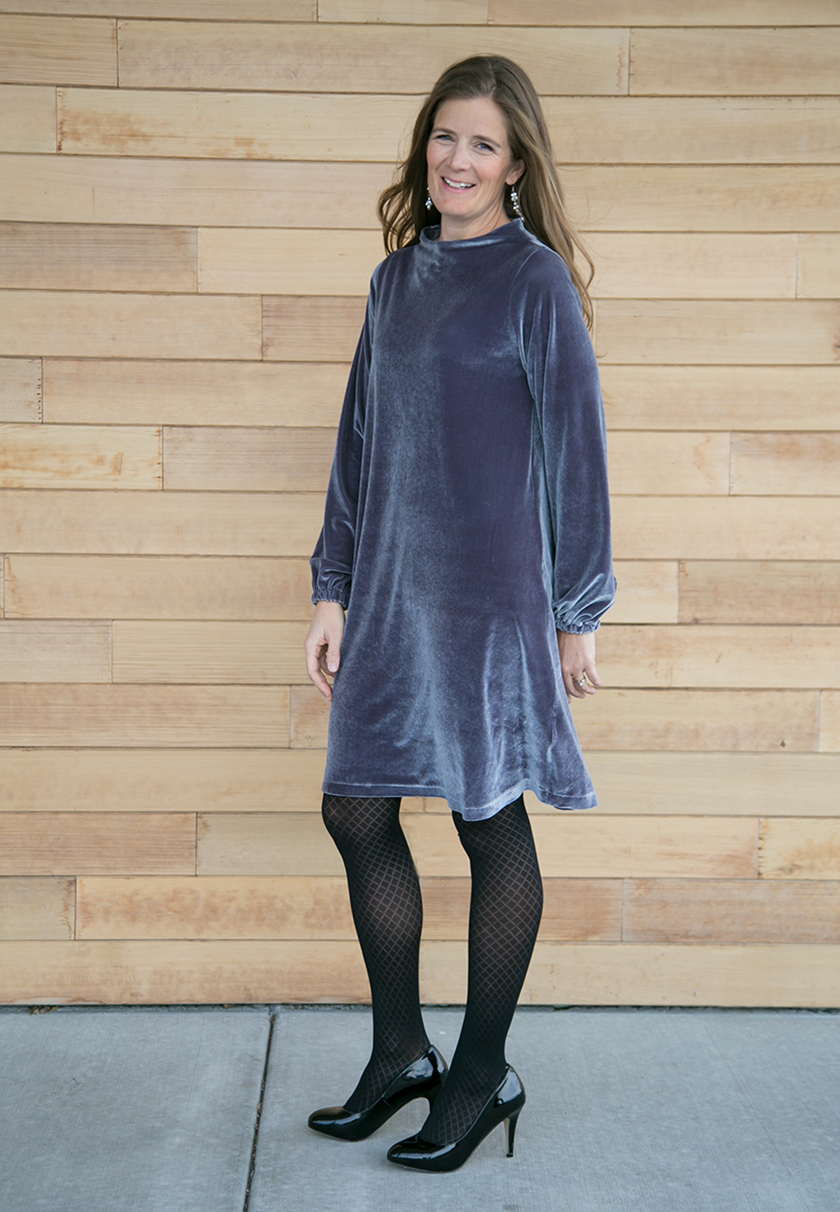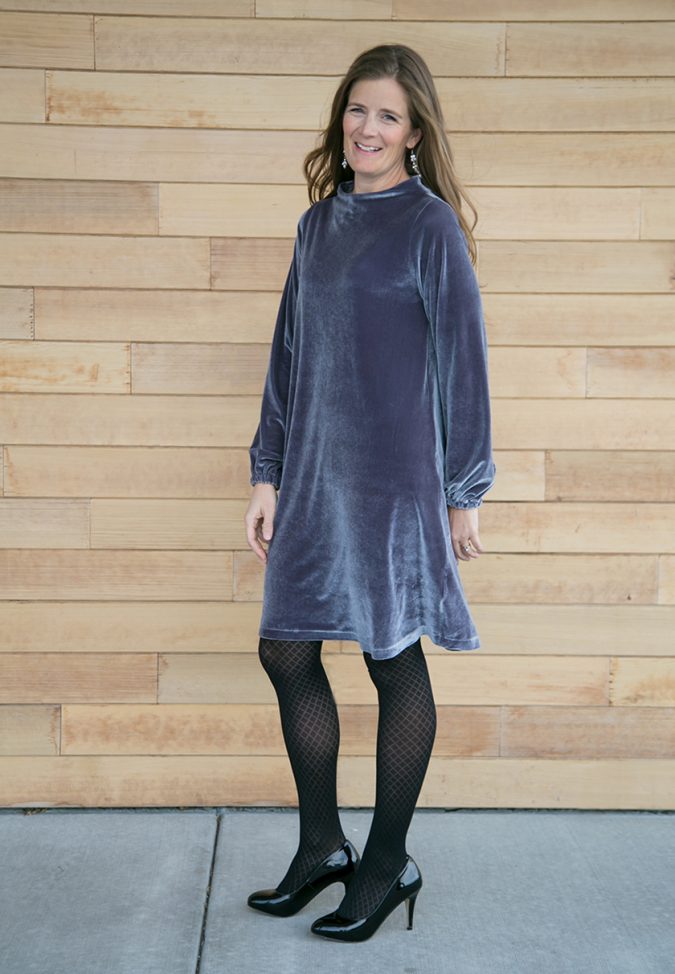 During testing, my mind was reeling with all of the possibilities with this pattern. Adrianna does such an amazing job designing classic patterns that look great as-is but also lend themselves to getting creative. Today I'm sharing what I'm sure will be my first of many hacks on this pattern. I created two different looks that will get me through whatever the holiday season throws at me!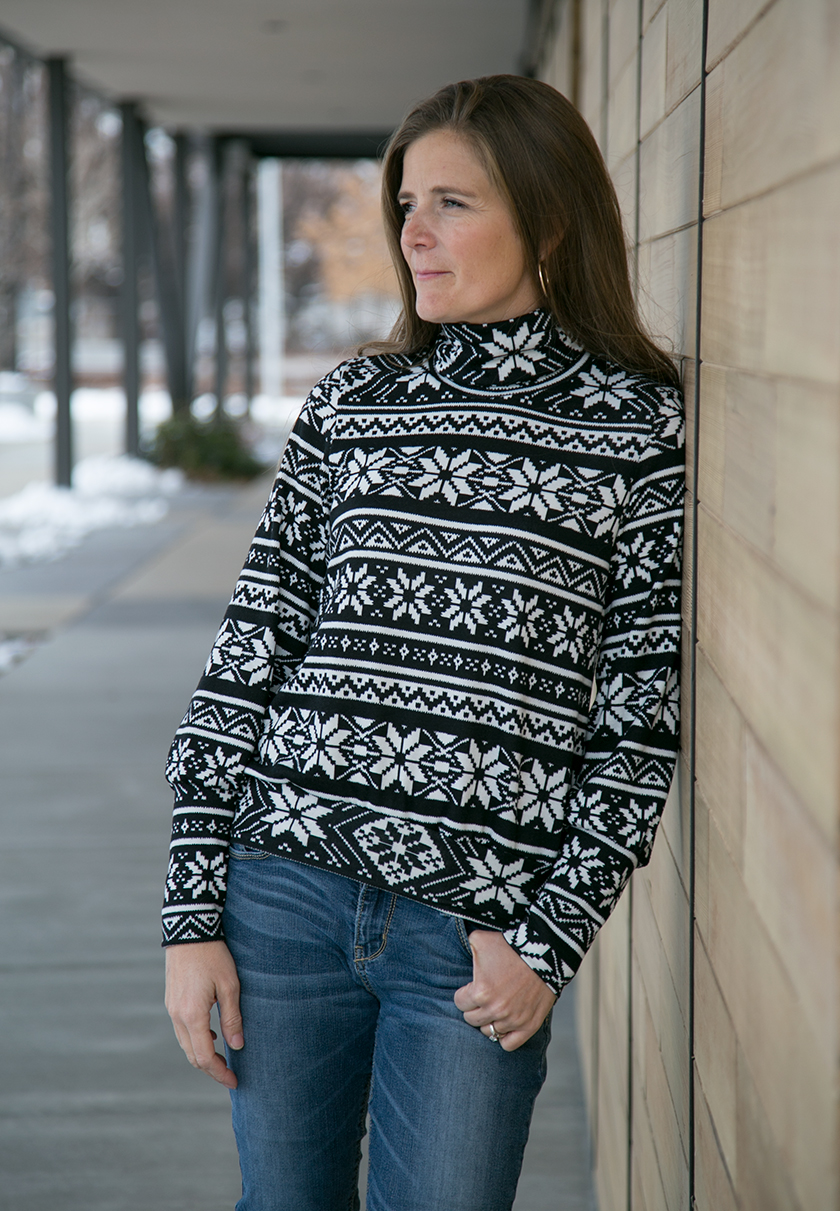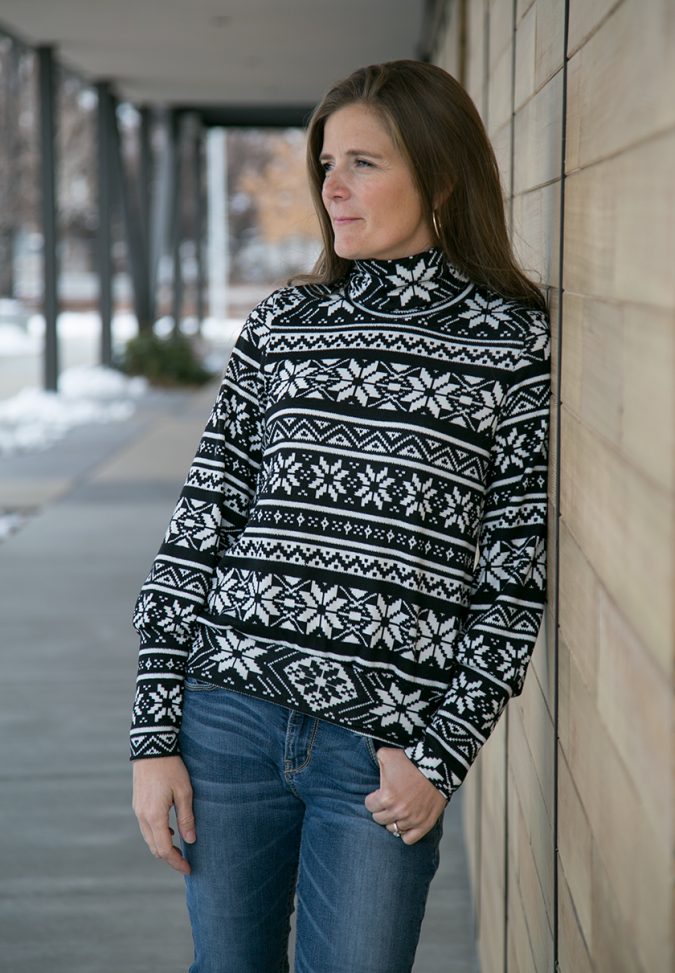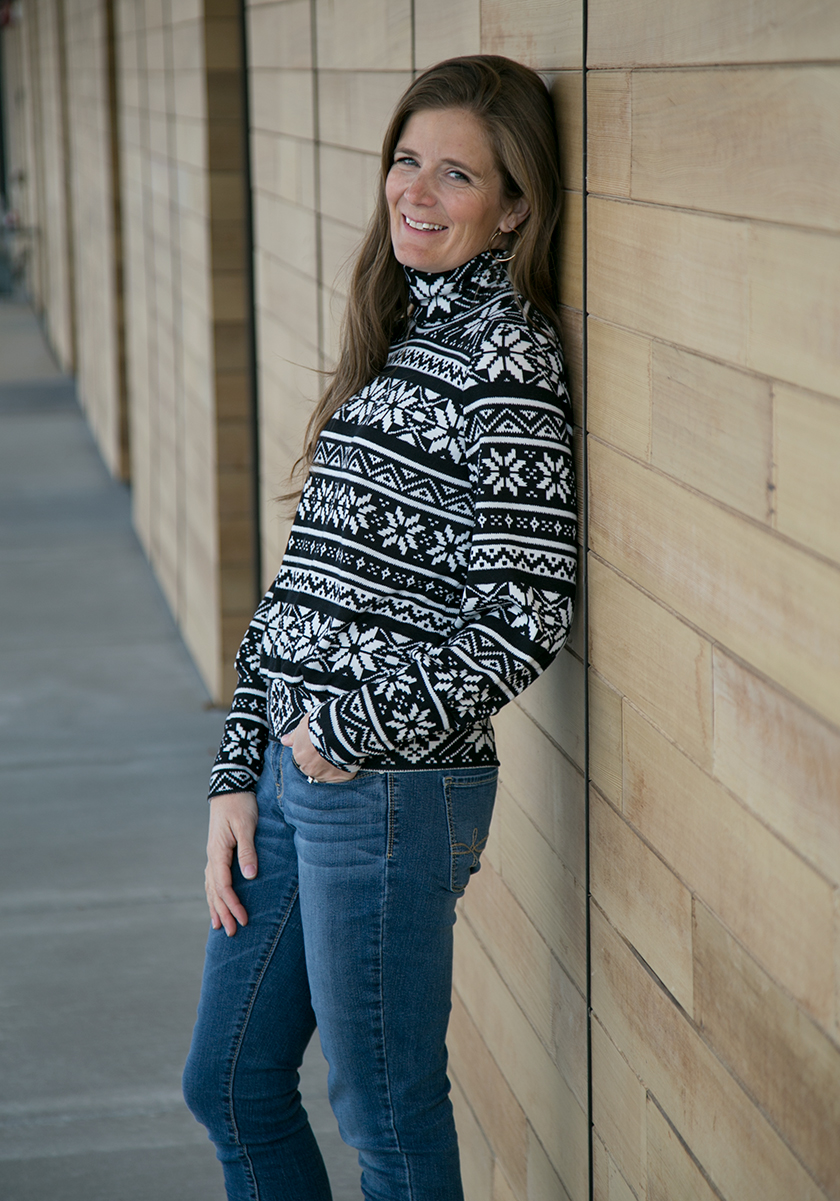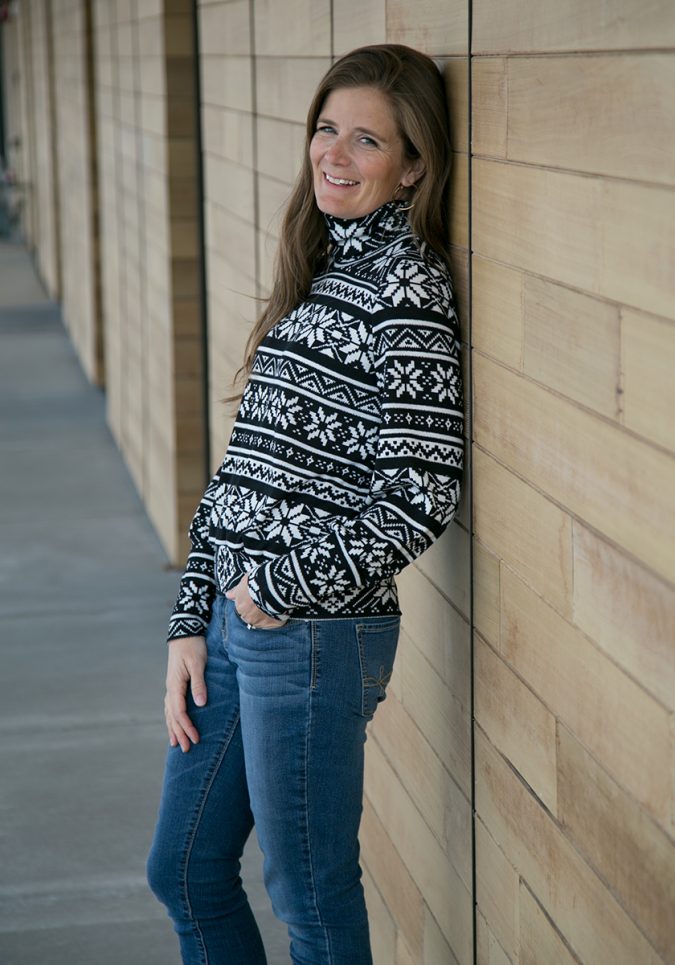 My first look is for all those casual holiday parties. I sewed up view A with the crew neckline and cuffed sleeves. I'm obsessed with turtlenecks right now. They add a bit of sophistication to a piece and I love the extra coziness too. I also added a little 'extra' by lengthening the sleeve cuffs like my favorite Pinterest look.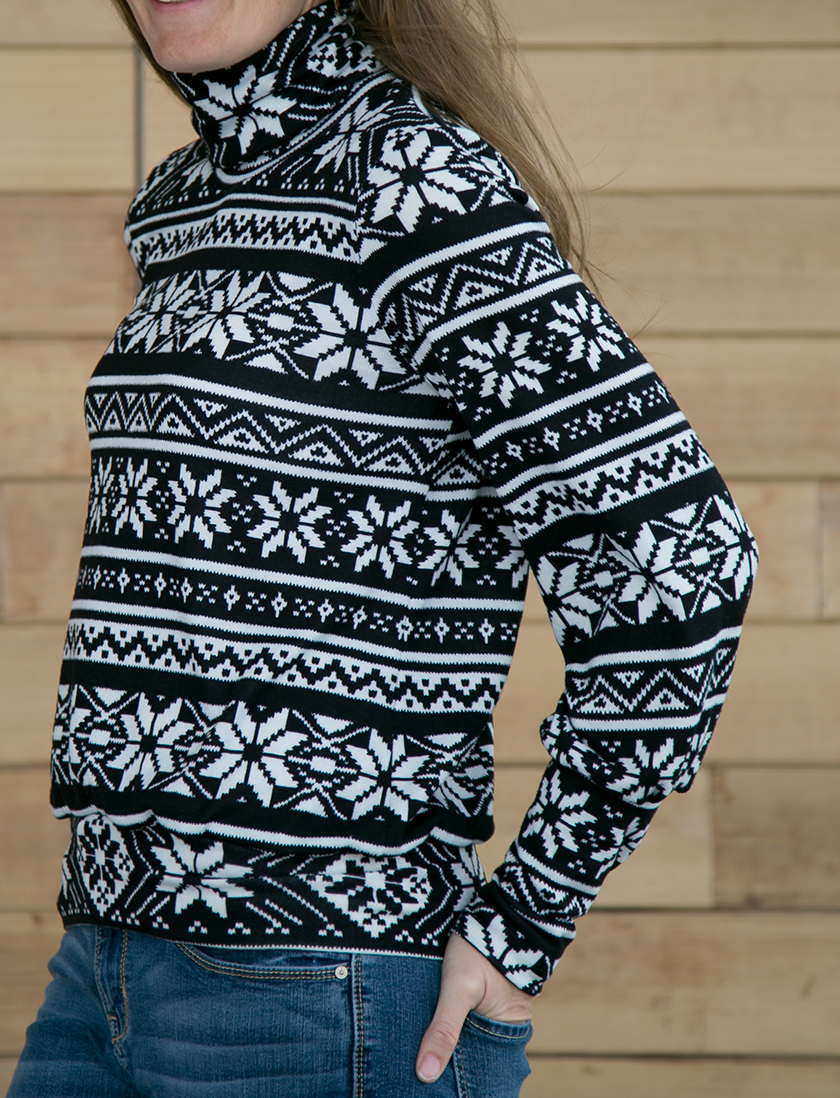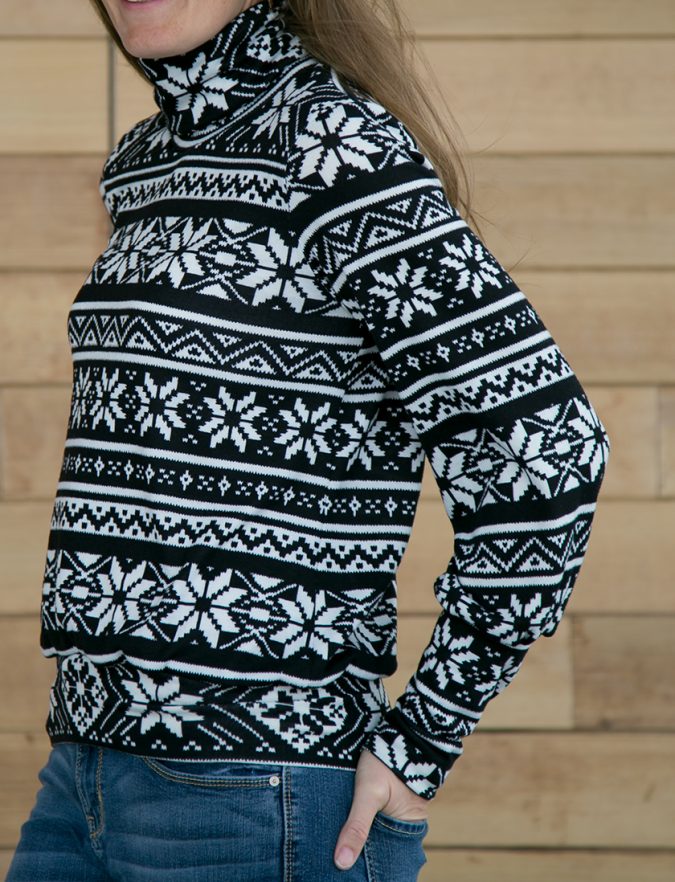 I wanted my neckpiece to be nice and tall. To do this I took my neckband piece and added height to it. I sewed up a size 6 and my neckband piece was 8.25×15 cut on the fold. You will sew it on just like your regular neckband, sewing the short sides together first. You will then fold it in half, right sides together before you attach it to your bodice neckline.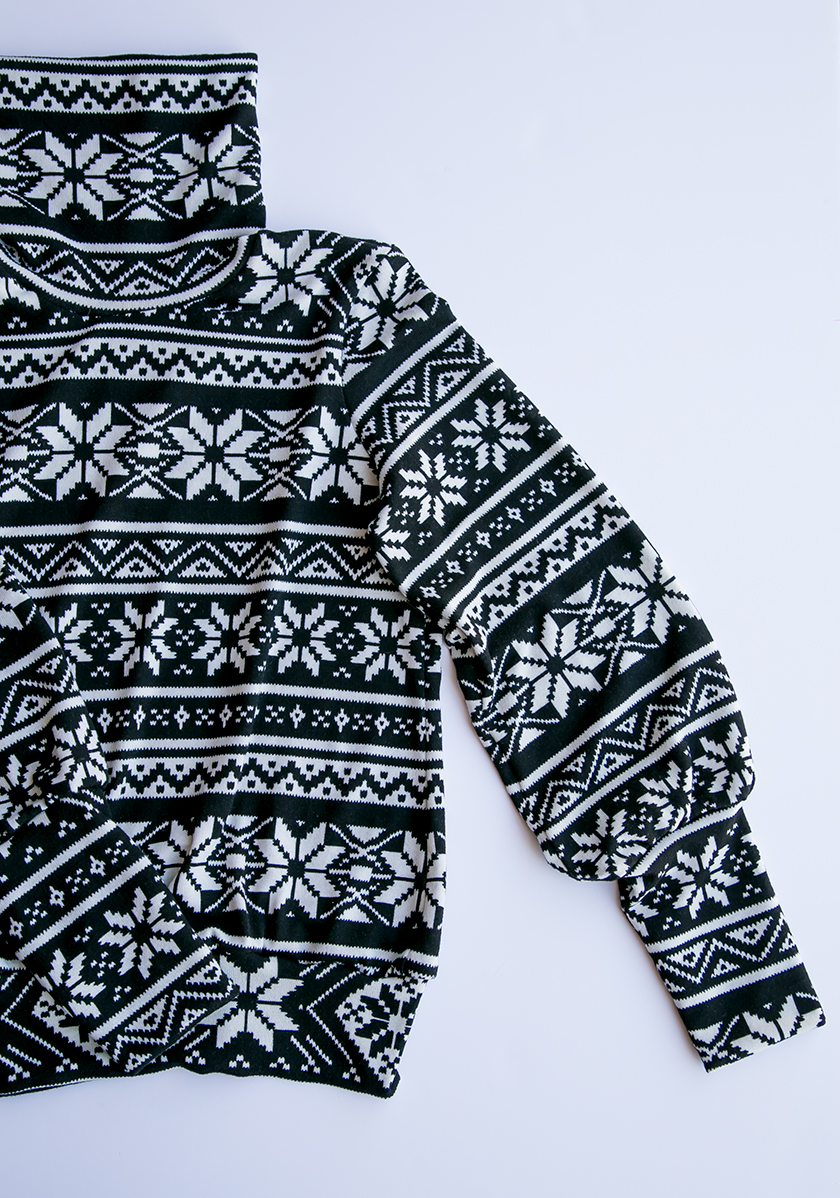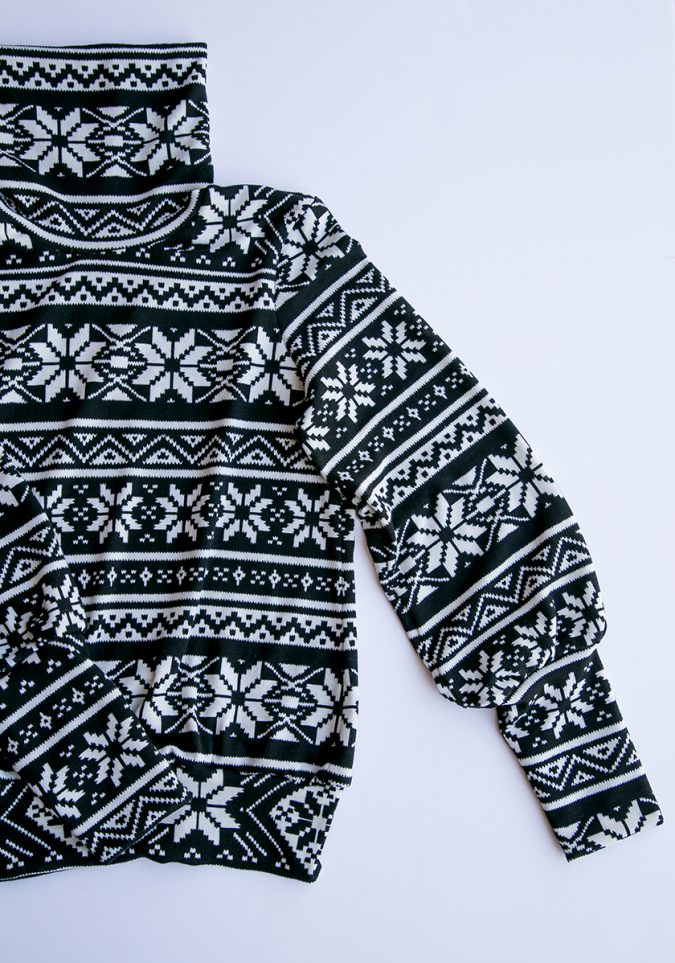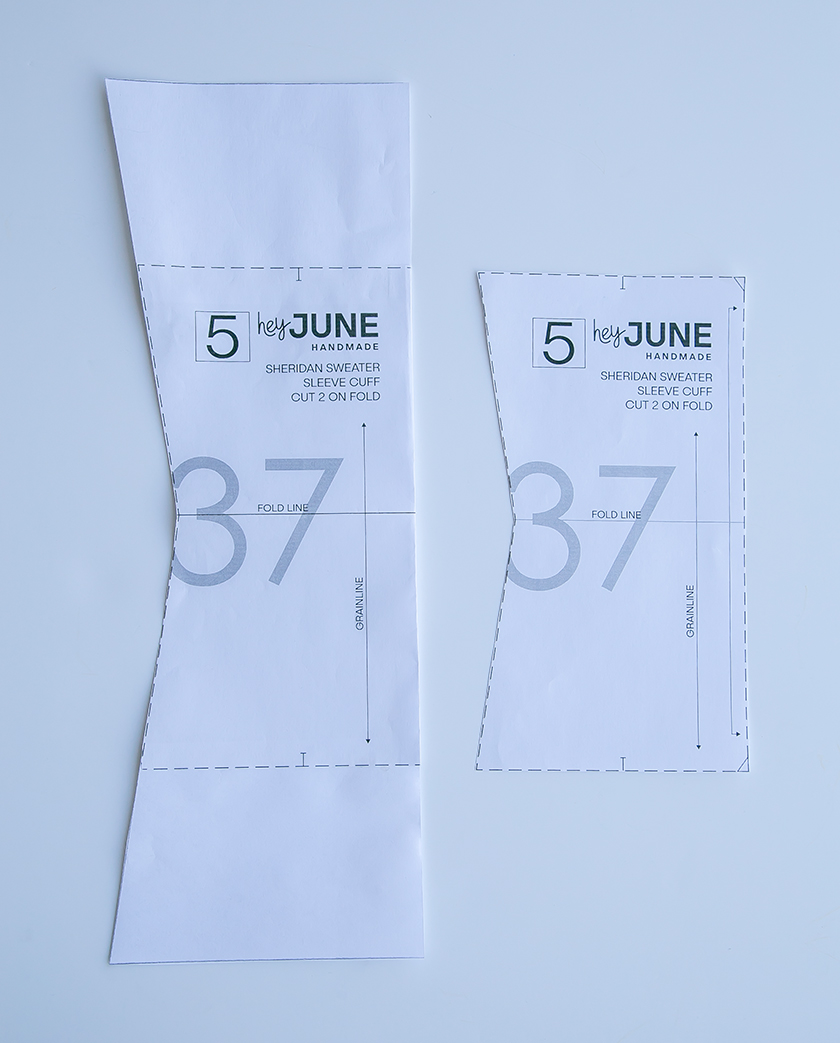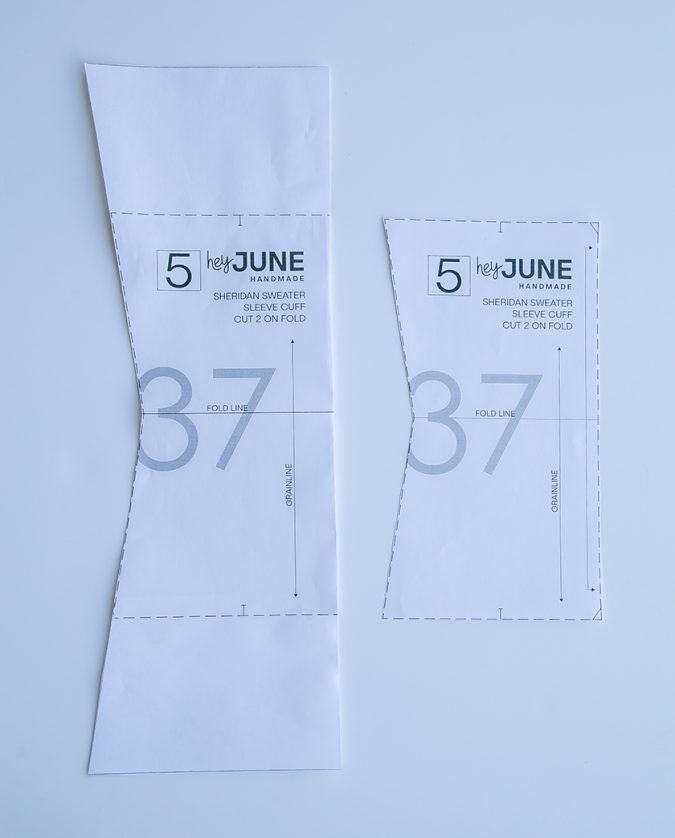 For the sleeves, you will need to modify both your sleeve pattern piece and your cuff piece. First, decide how much you want to lengthen your cuff piece. I added 3 inches to mine. You will need to add length to both sides of your cuff piece. Continue the angle out on the non-fold side of the cuff. You will also need to shorten your sleeve piece at the lengthen/shorten line by the same amount that you are adding to your cuff (3″ in my case).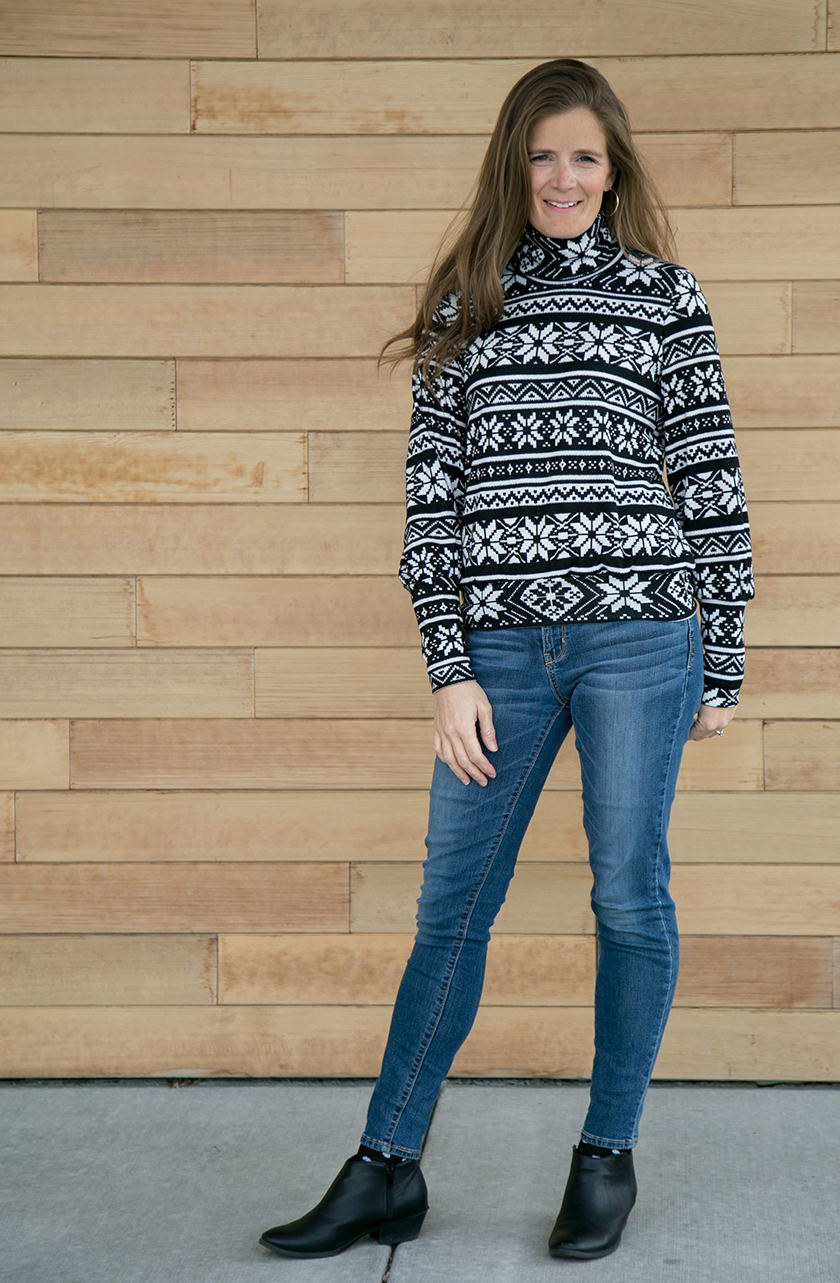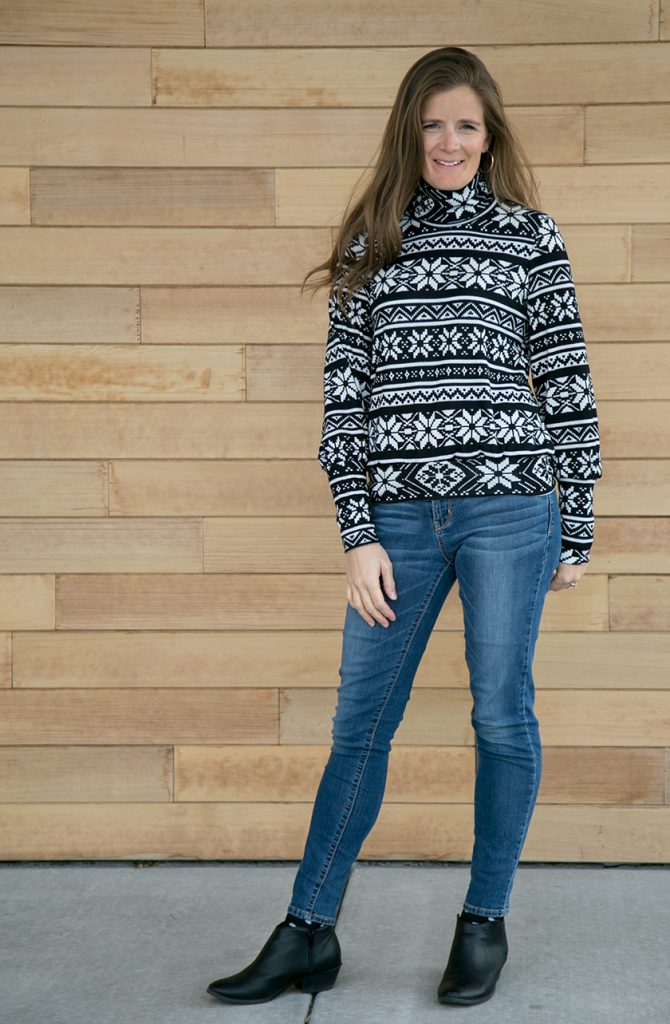 These are simple hacks that add just a touch more drama to the pattern.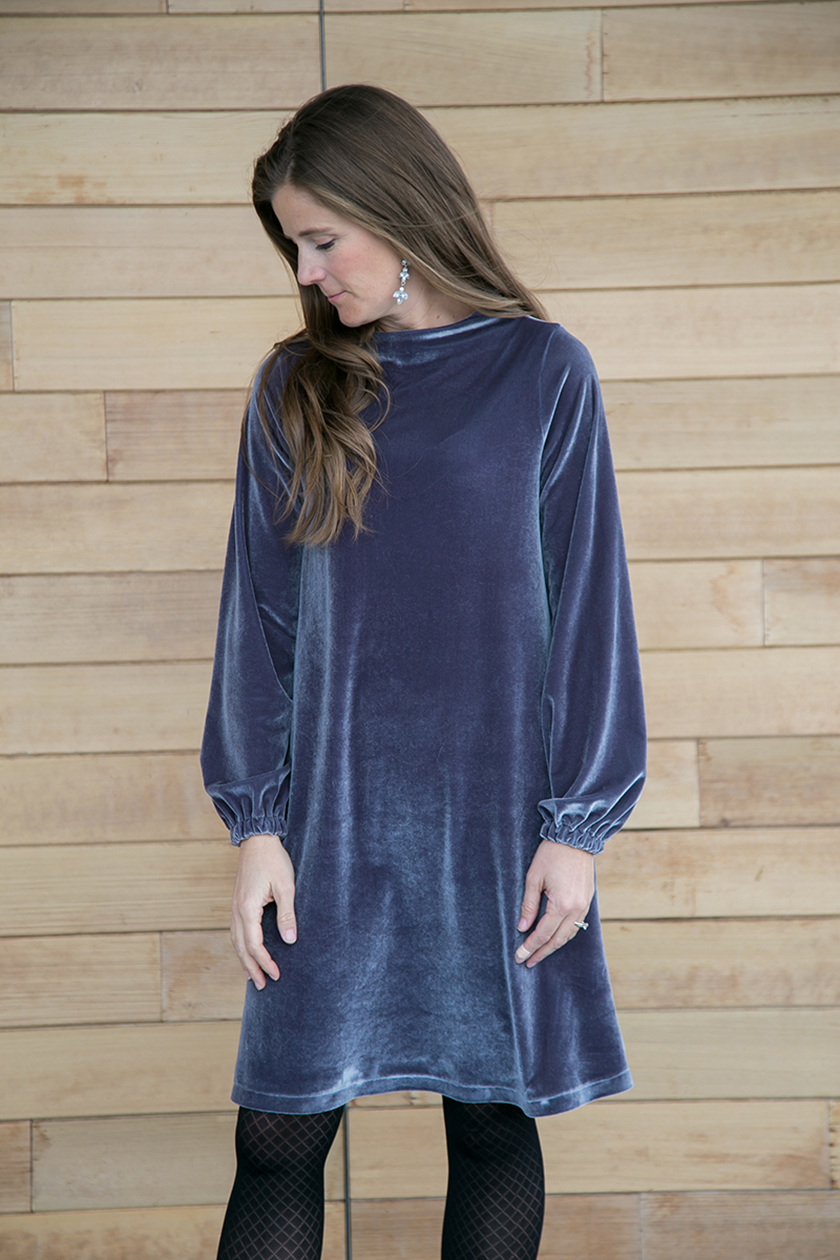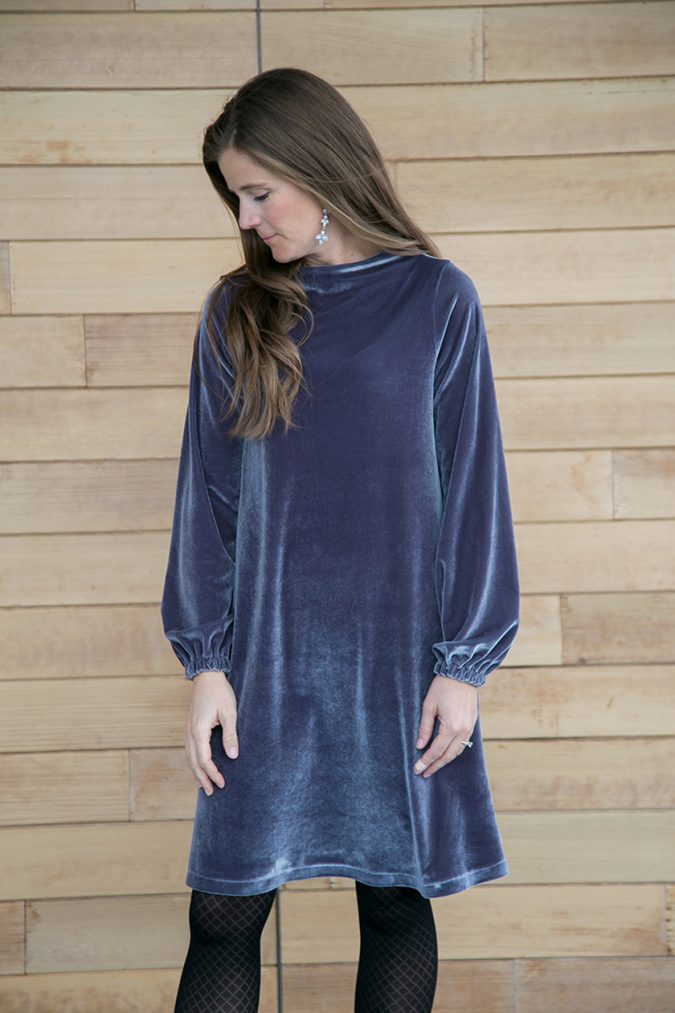 My second look will be perfect for those fancy nights out. The bishop sleeve style is everywhere these days and I knew I just had to have a dress with those amazing sleeves! In gorgeous stretch velvet, I'm ready to hit the town!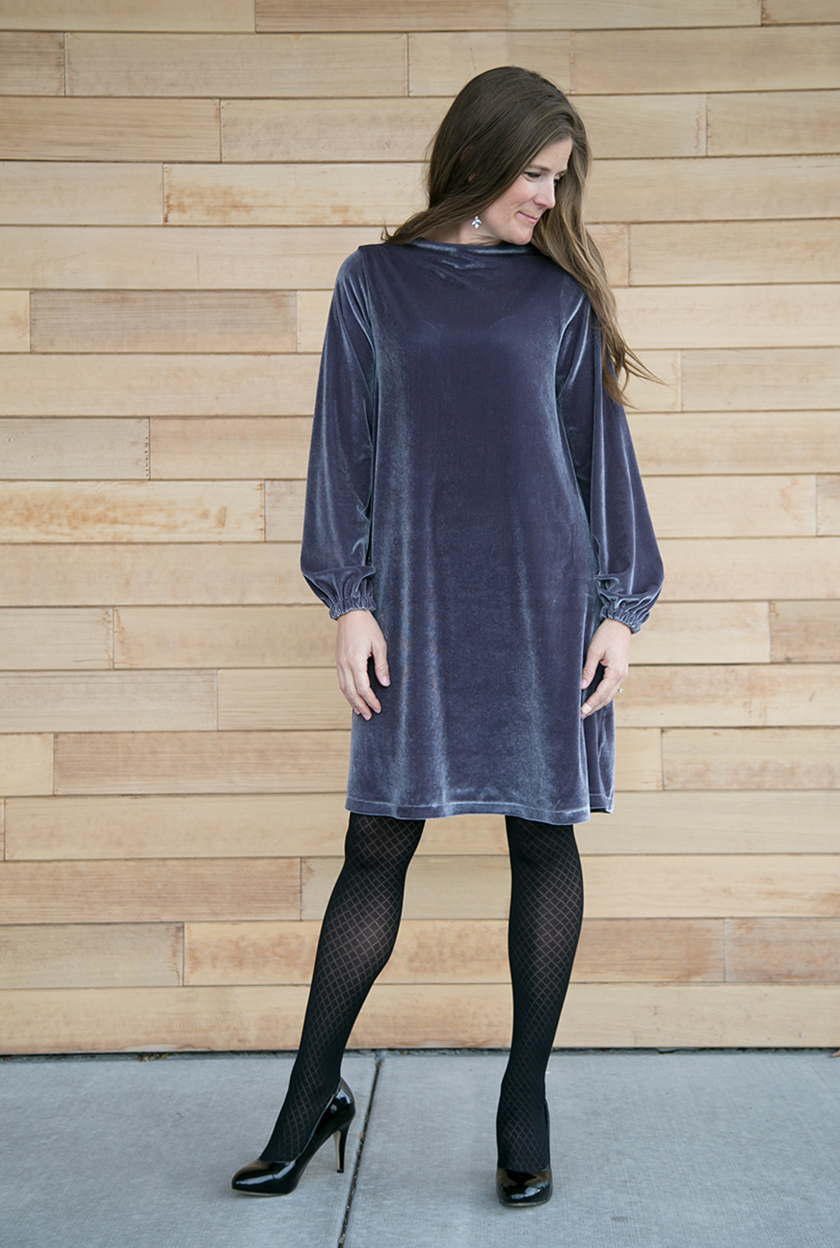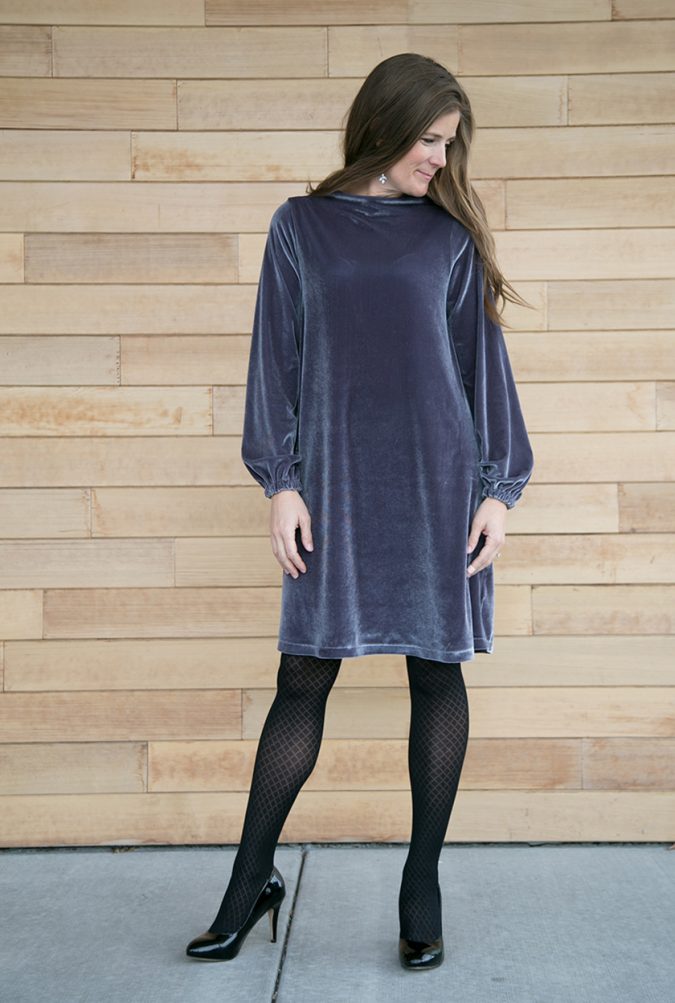 For this look, I sewed up a view B neckline with elasticated bishop sleeves.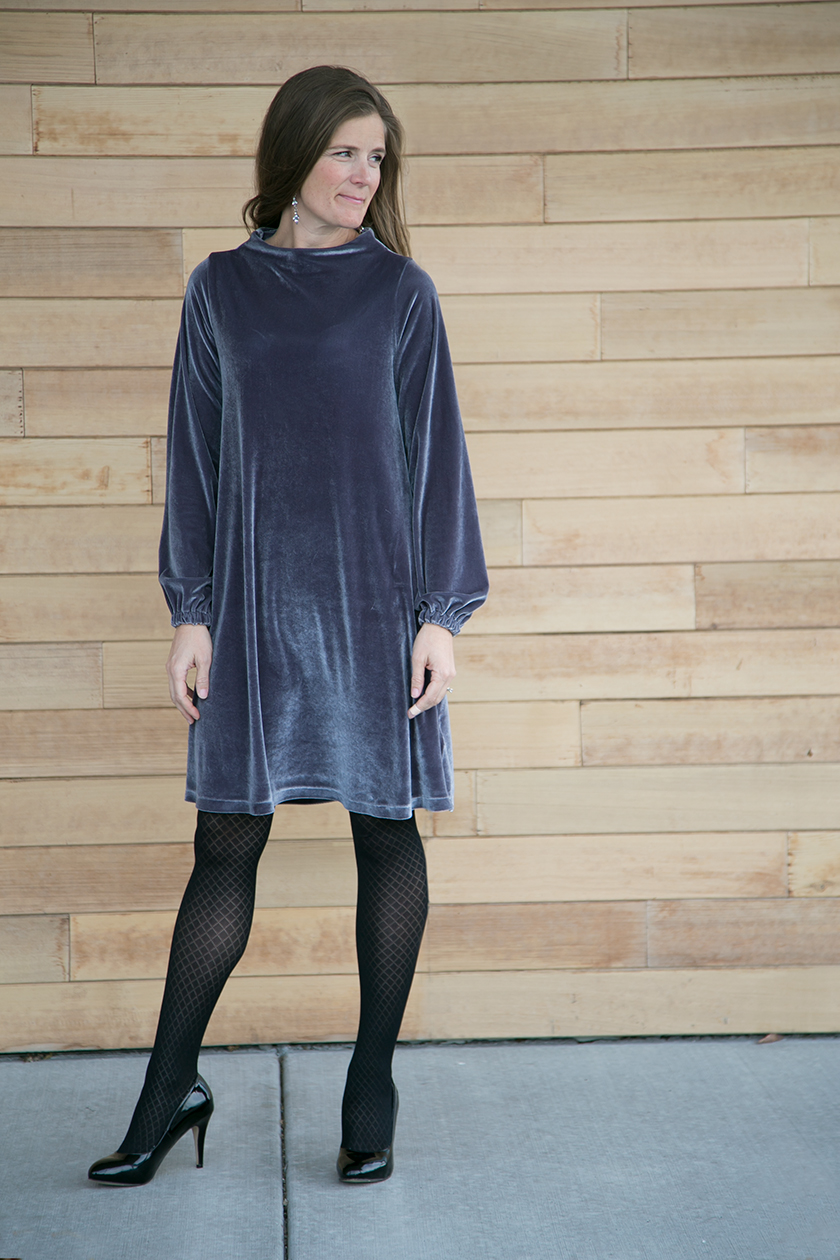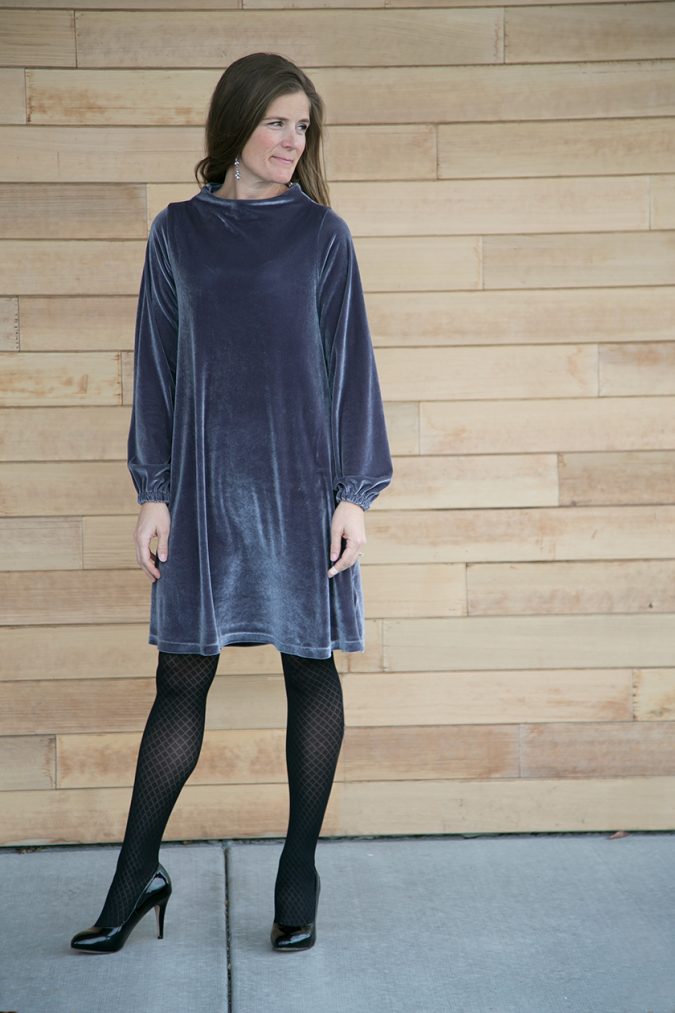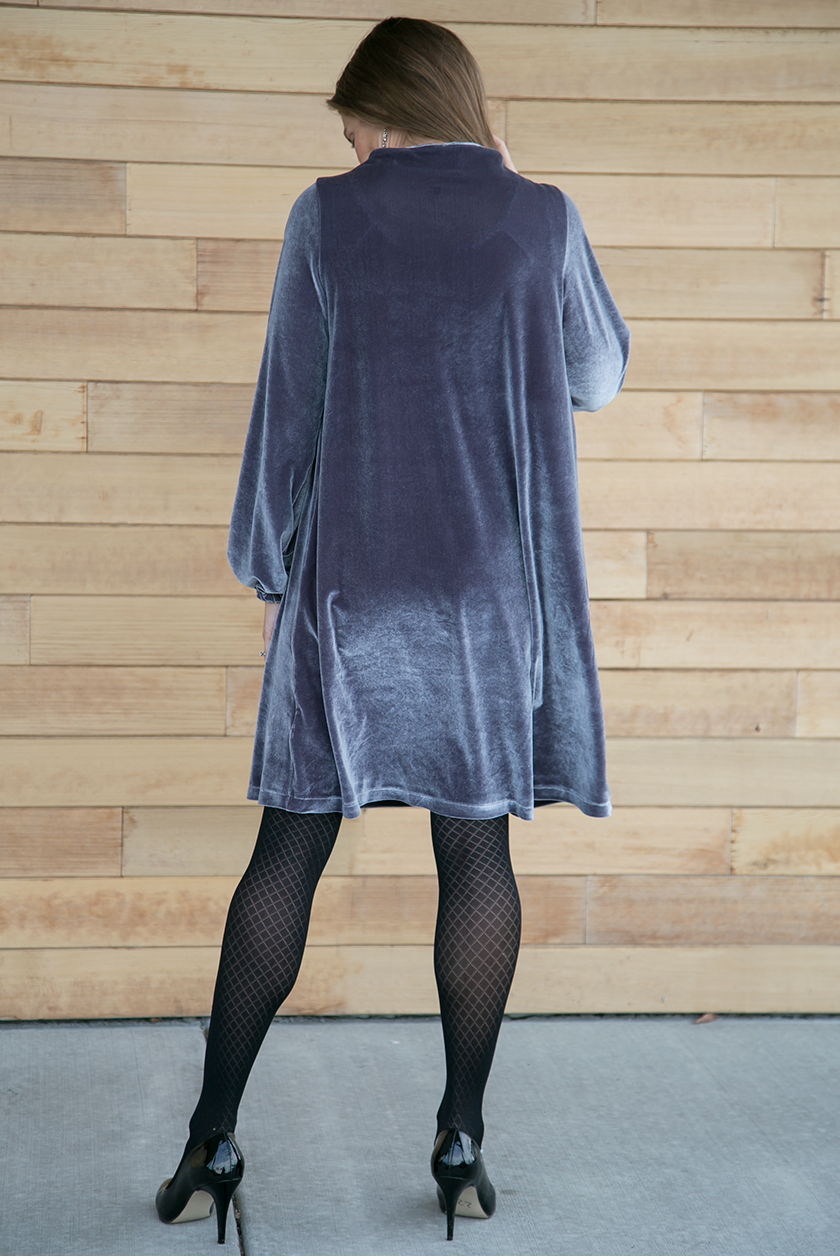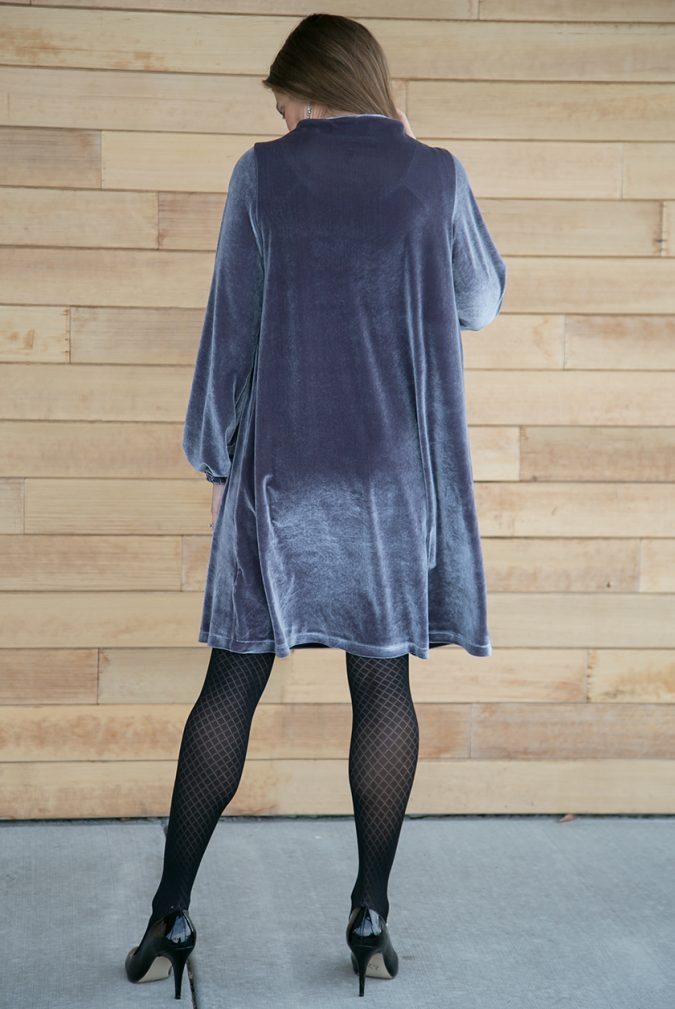 I added length to my bodice pieces by first determining where I wanted the dress to hit. I measured down from my shoulder to my knee and added the extra length to the center fold. I'm 5'7″ and added 17″ to get this length.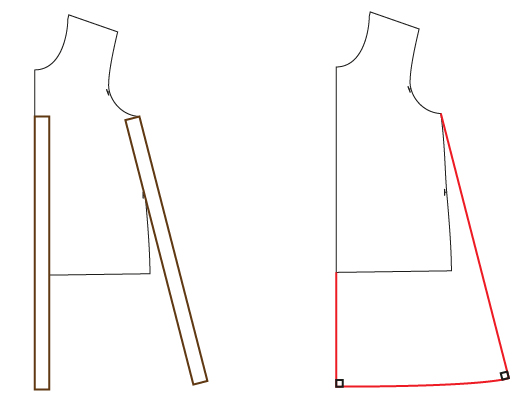 There are multiple ways to add fullness and length to a pattern.  Emily covered a few in her Woodstock Swing Dress post and you can also use the slash and spread method Adrianna used here on the City Park tee.  For mine, I angled my ruler out from the armpit and drew a line adding fullness and length.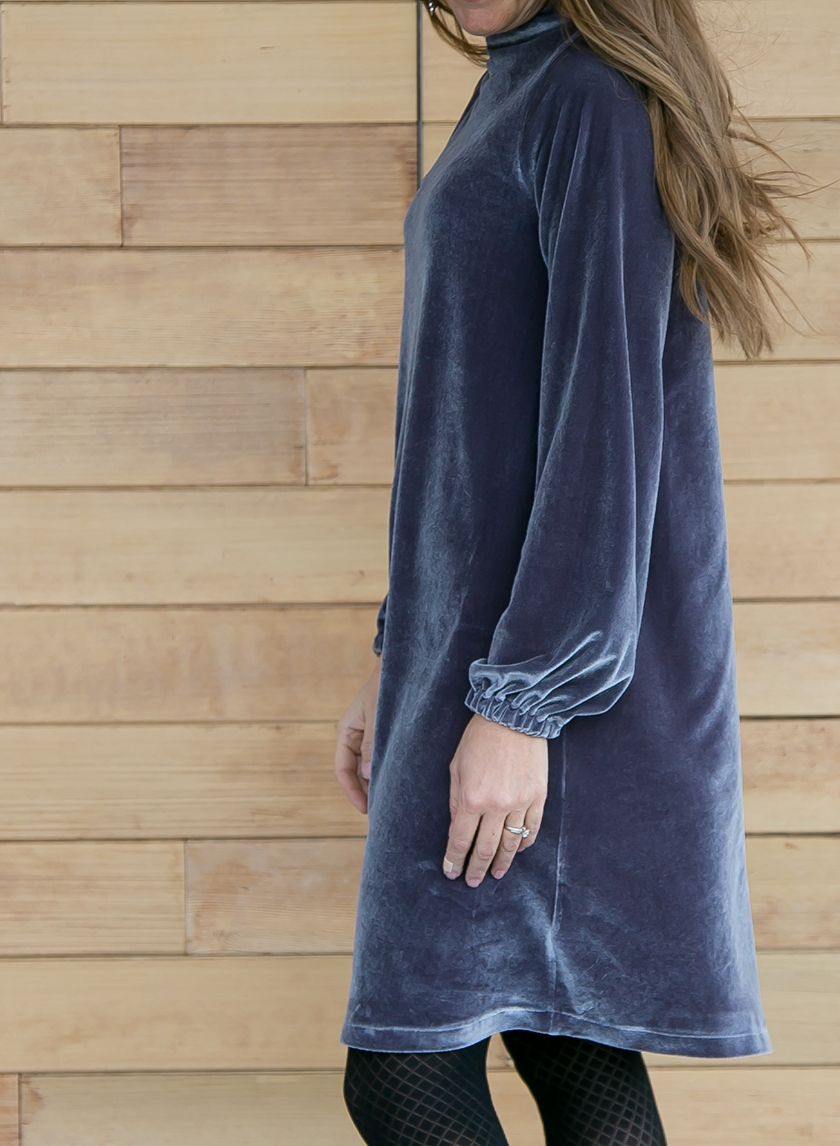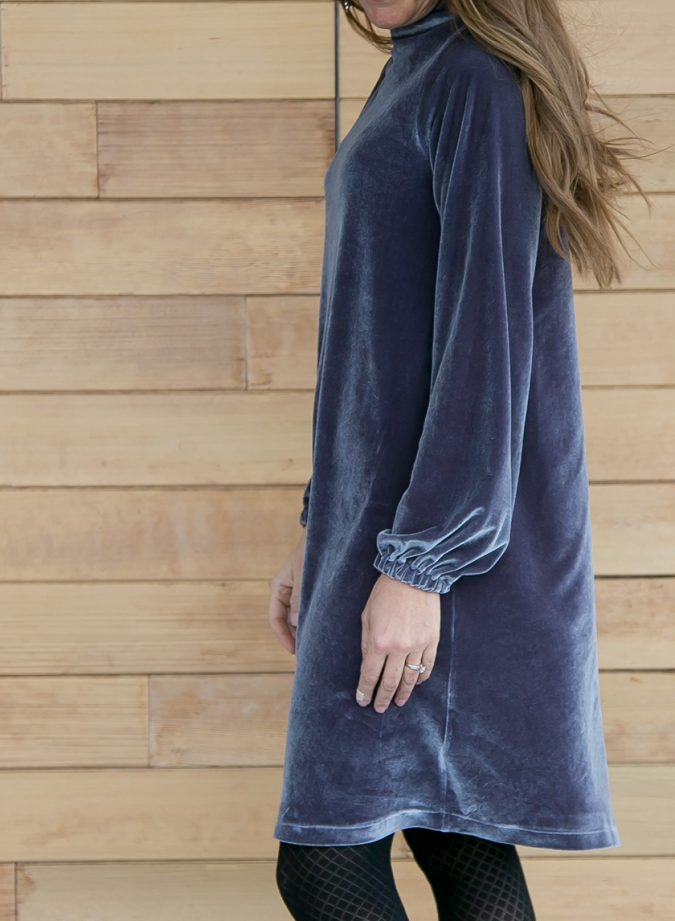 I love the drape of this pattern in velvet. Those sleeves just shine!
Thanks for having me today!  I can't wait to have a closetful of Sheridans!
---
Thank you so much for these beautiful hacks, Tami!