I'd like to give an extra big shout out to all my testers for the Rosslyn Trousers! The required fabric can be pricey and take time to source from online sites, so the majority of testers were not able to complete a finished pair of trousers in time for the pattern release, but they all used what they had to provide muslins and excellent feedback. Ultimately, their pictures and input helped perfect this pattern for all of you. So, while there are fewer final pictures than usual, please know that the work they did behind the scenes was invaluable! If you're looking for more pictures of the Rosslyn trousers, please follow the hashtag on instagram: #RosslynTrousers, as testers and other sewists will be adding their finished garments there as well in the coming days and weeks.
Please note that while several testers chose to reduce the ease in their trousers while sewing, these were all made before the pattern itself was reduced to zero ease, so some may appear looser than the final version.
---
We are all enamored with Kristin's classy navy straight-leg trousers. These are the ultimate comfy yet polished pair of pants! She sourced her ponte from Raspberry Creek Fabrics.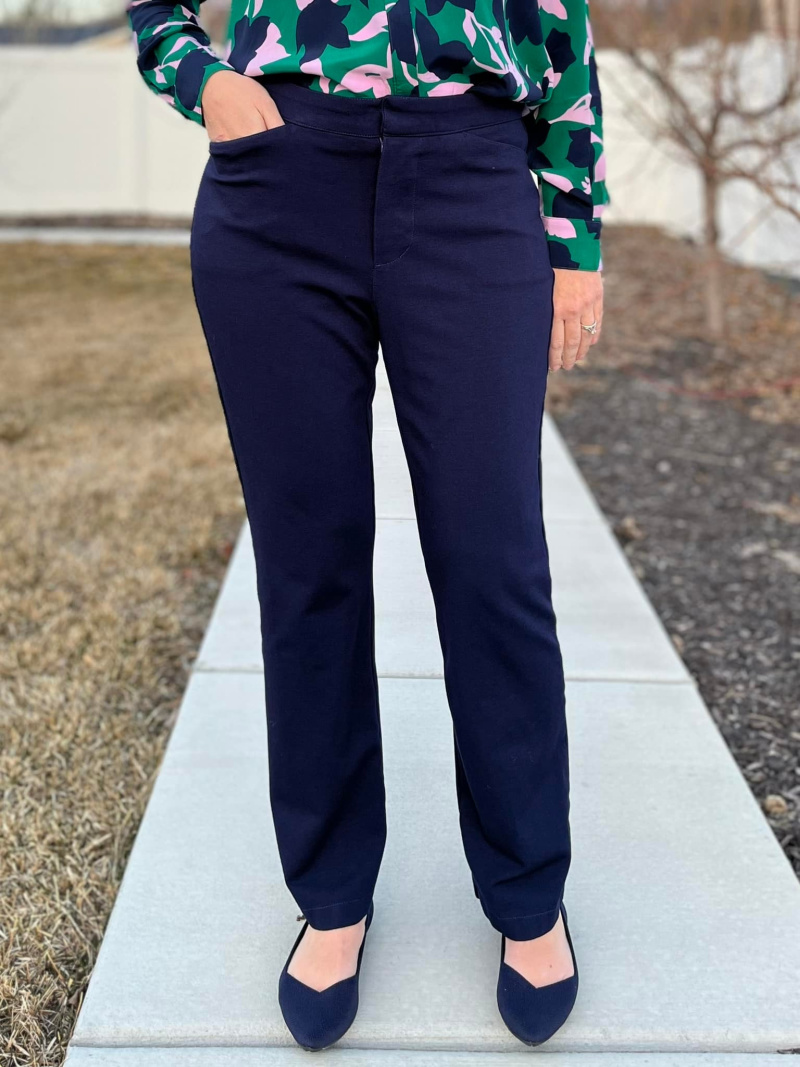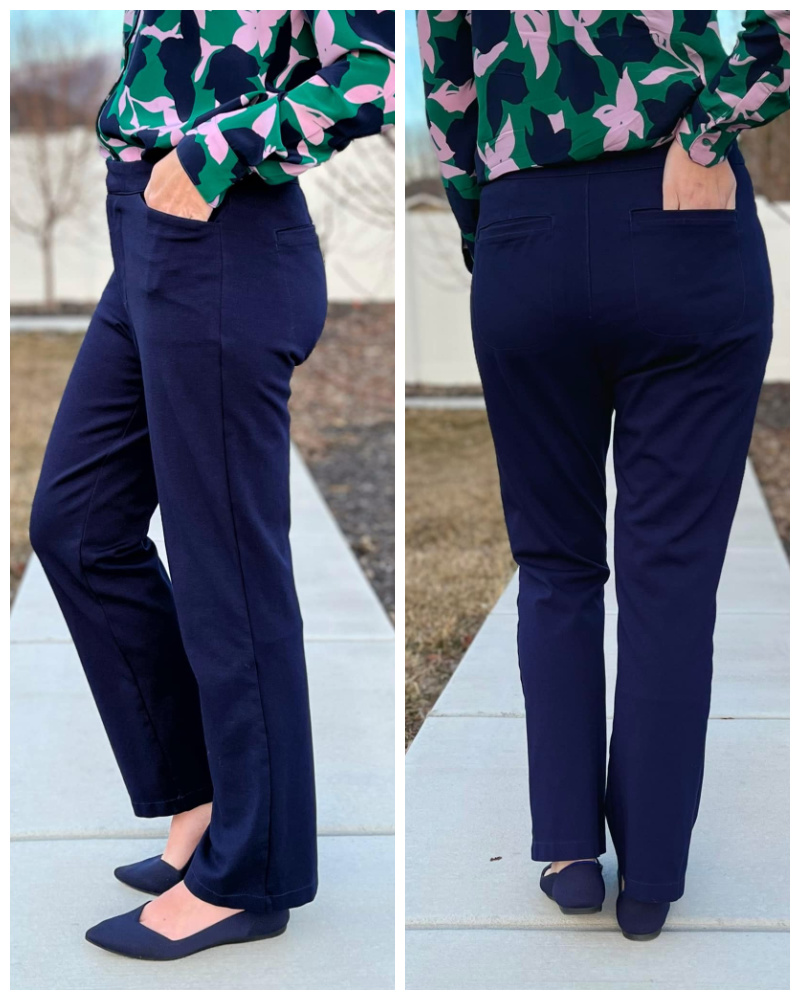 Amy made a classic pair of black slim fit trousers that are great for work, a night out, and everything in between!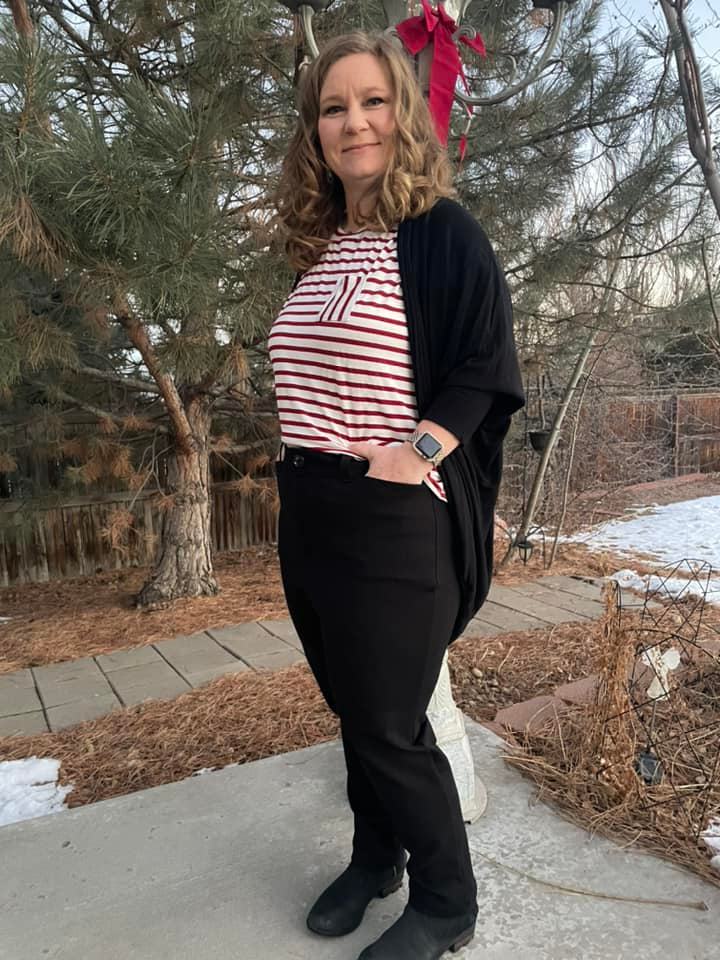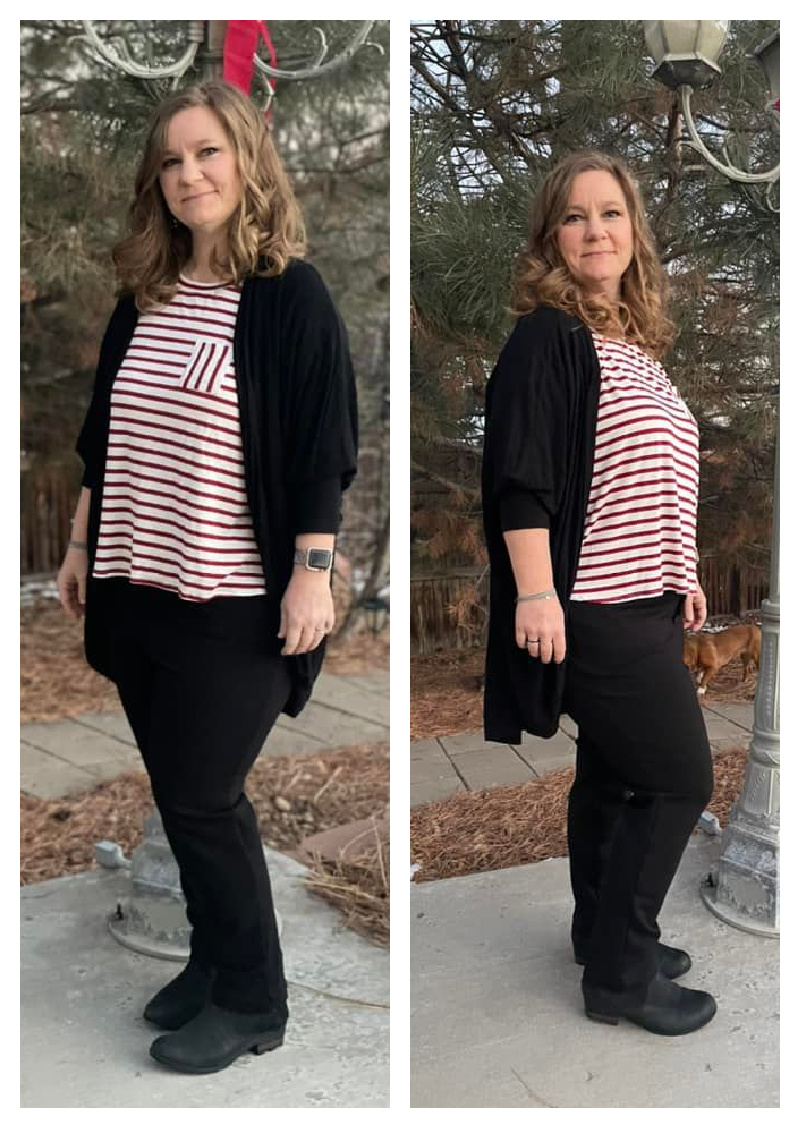 Emily showed us that the Rosslyn is for teens too! Love these big smiles and big thank you for the awesome posing to show us how easy it is to move in these trousers! Emily used a scuba knit for her Rosslyns from Fabric Fairy.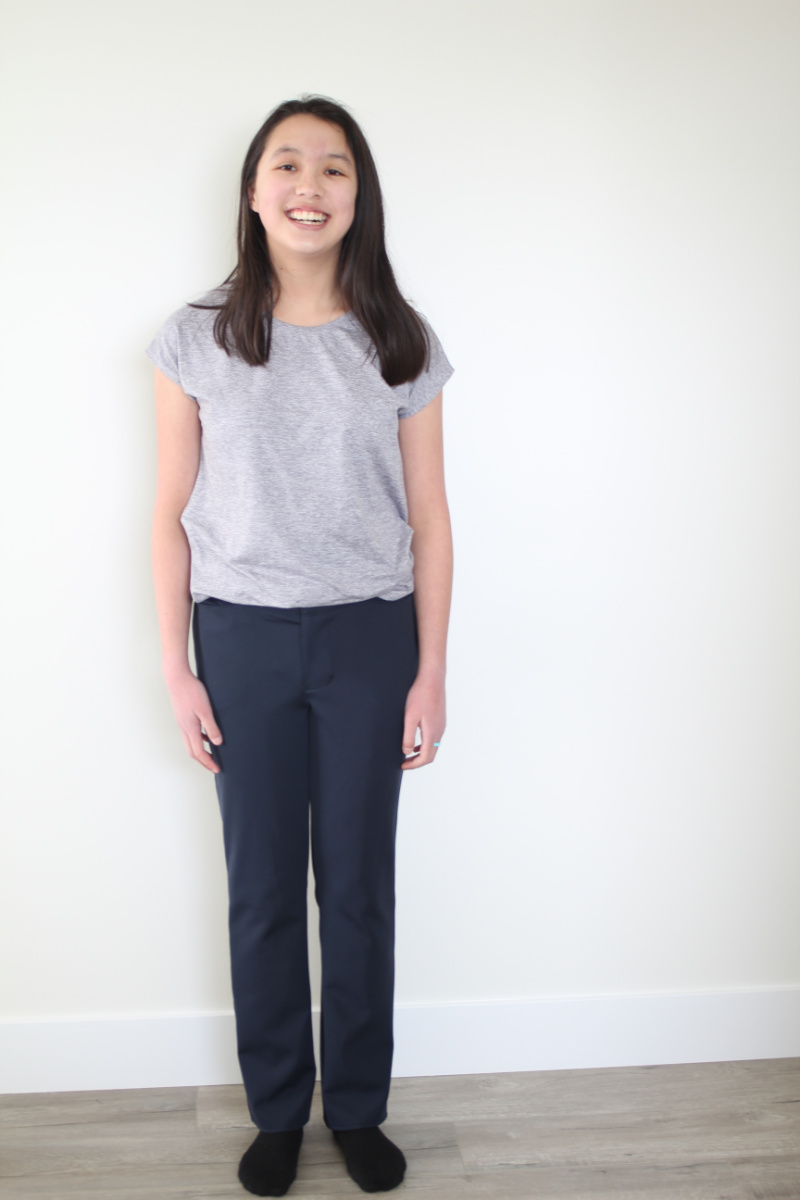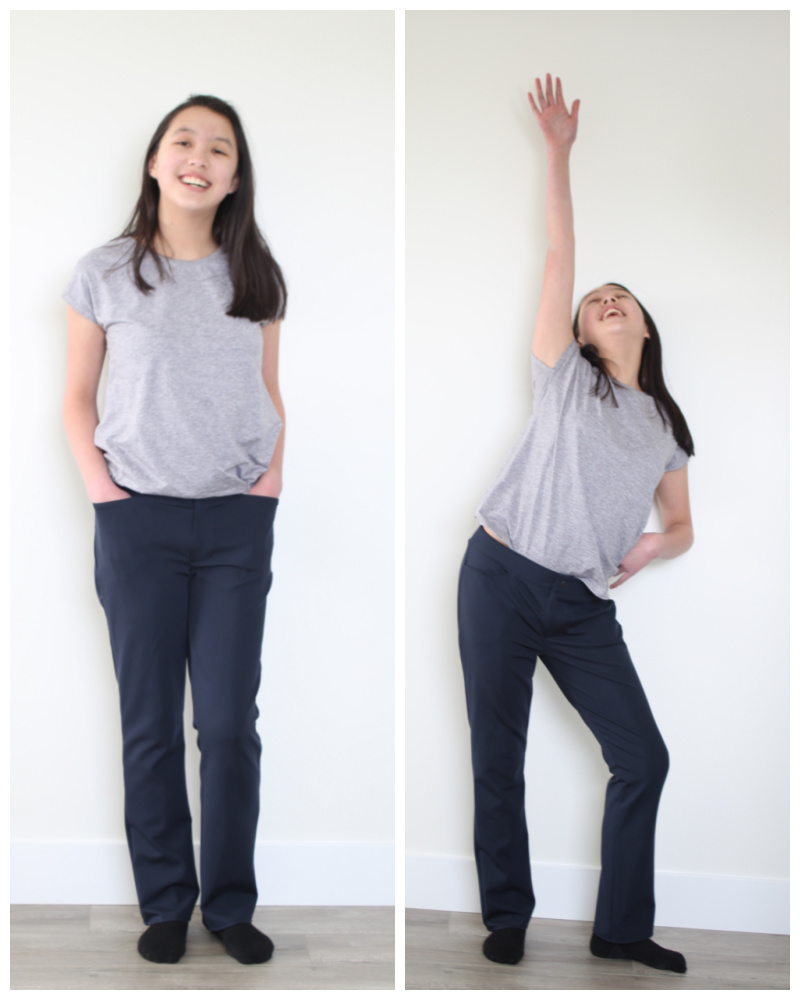 Indu's Rosslyn Trouser styling is so pretty! Love these pants with a handmade button up blouse and heels.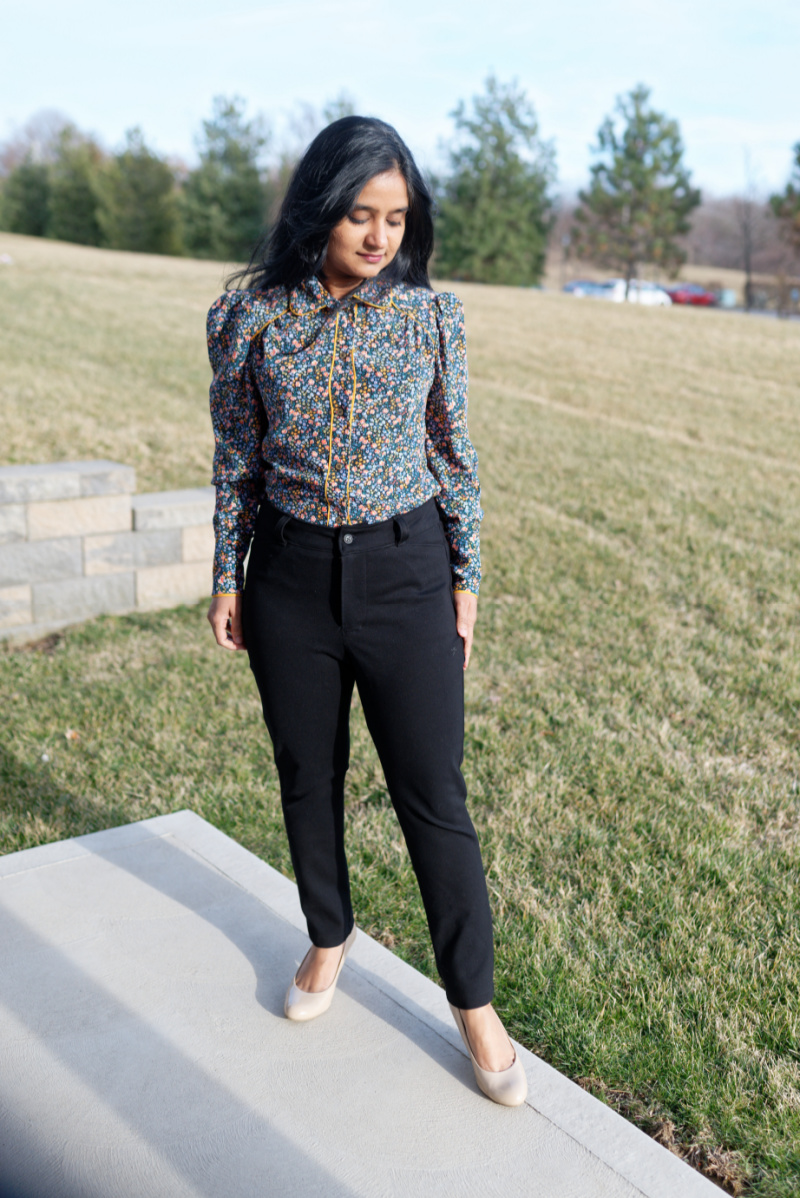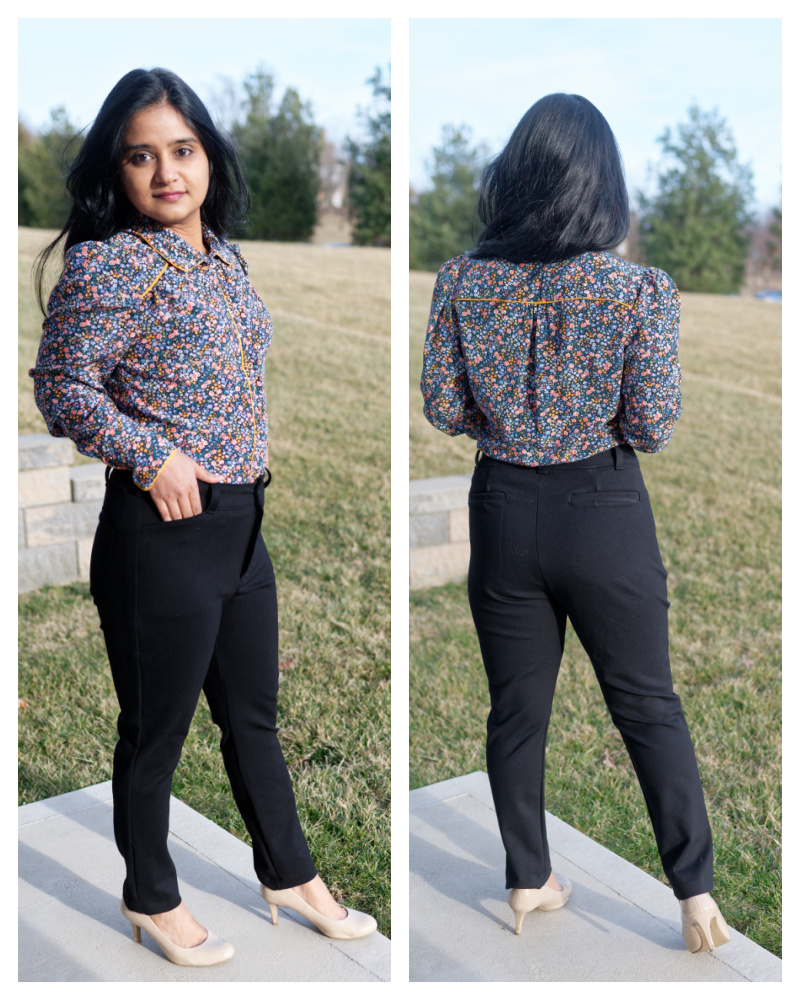 Elisabeth made a classic light gray pair of Rosslyns that I think would be perfect for office wear or casual outfits. Elisabeth has a great You Tube channel where she reviews and sews through different patterns, and she plans to use the Rosslyn Trousers soon, so stay tuned!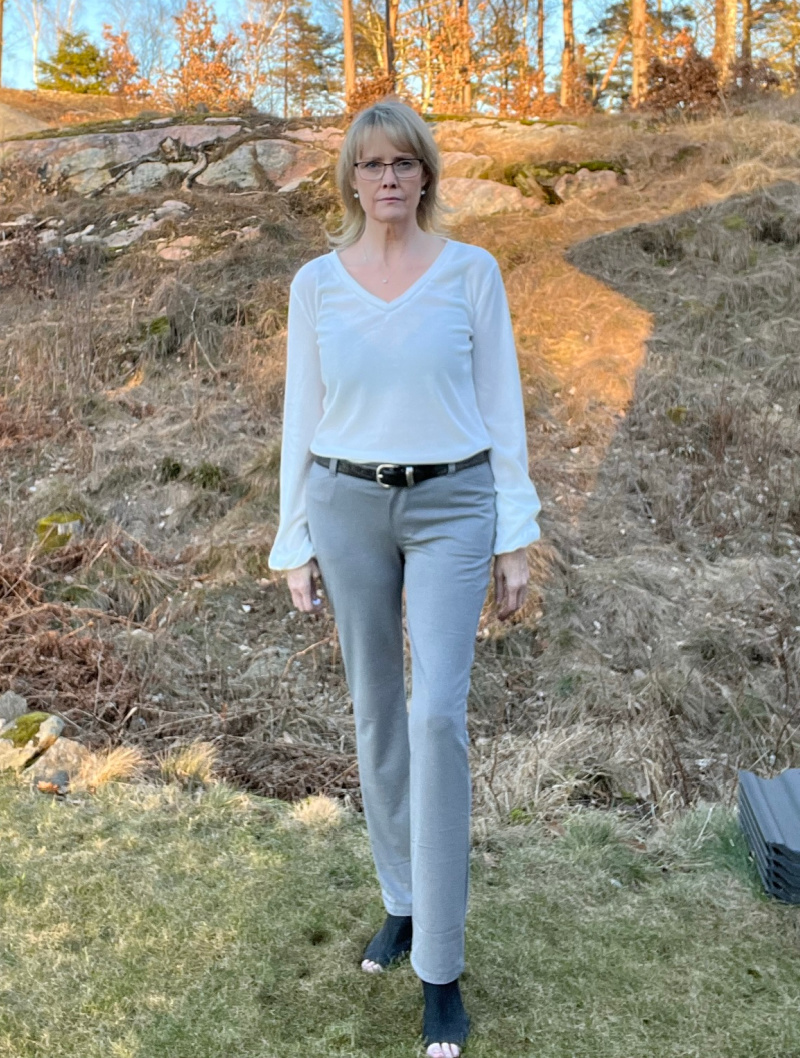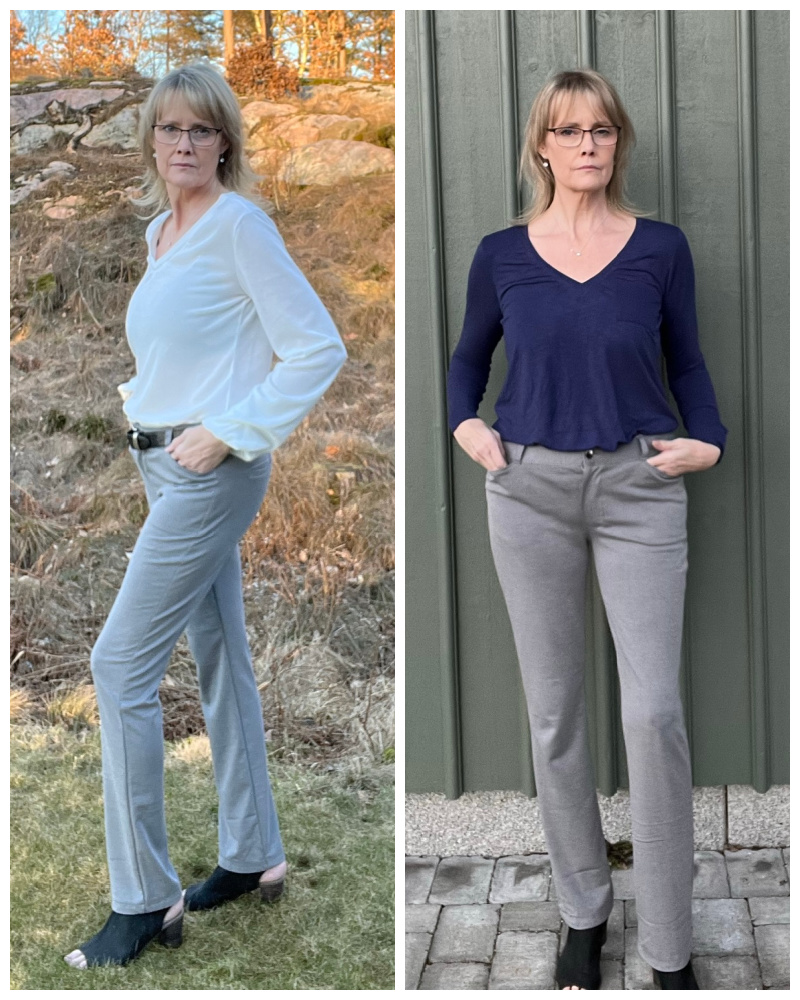 Love the light checked fabric Meriel used for her bootcut Rosslyns! I can see these styled with different tops and shoes to carry through four season wear.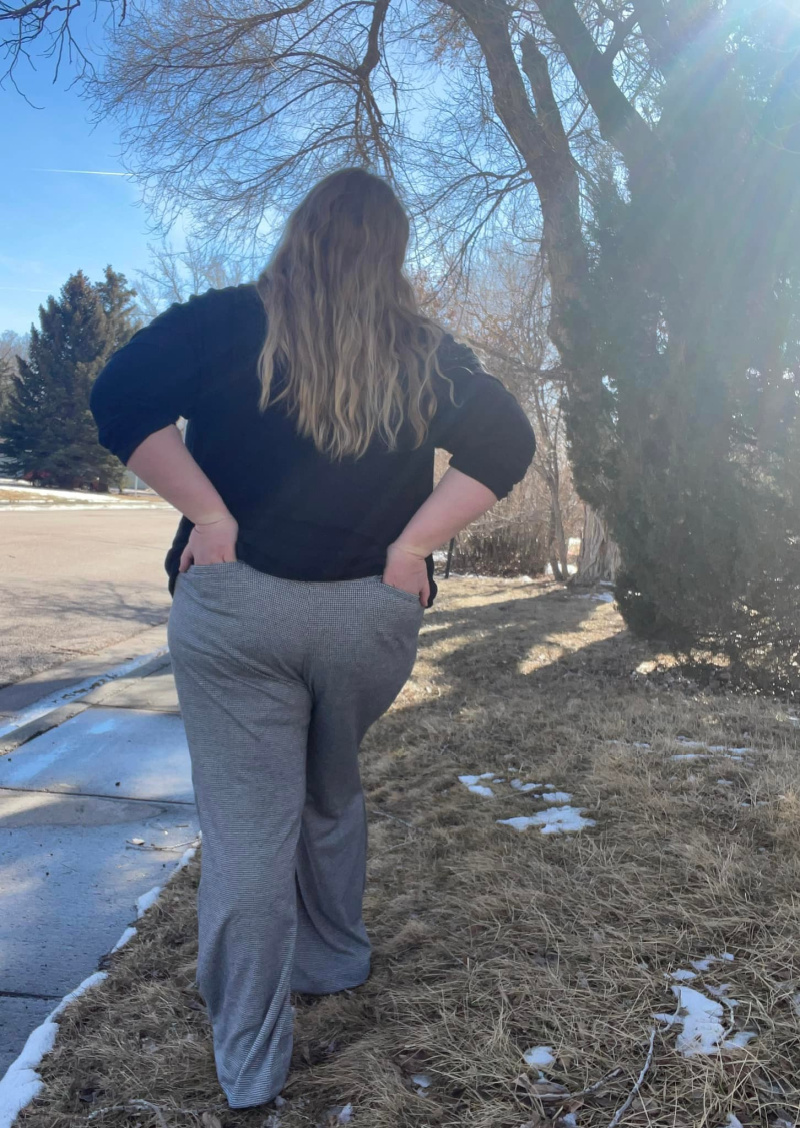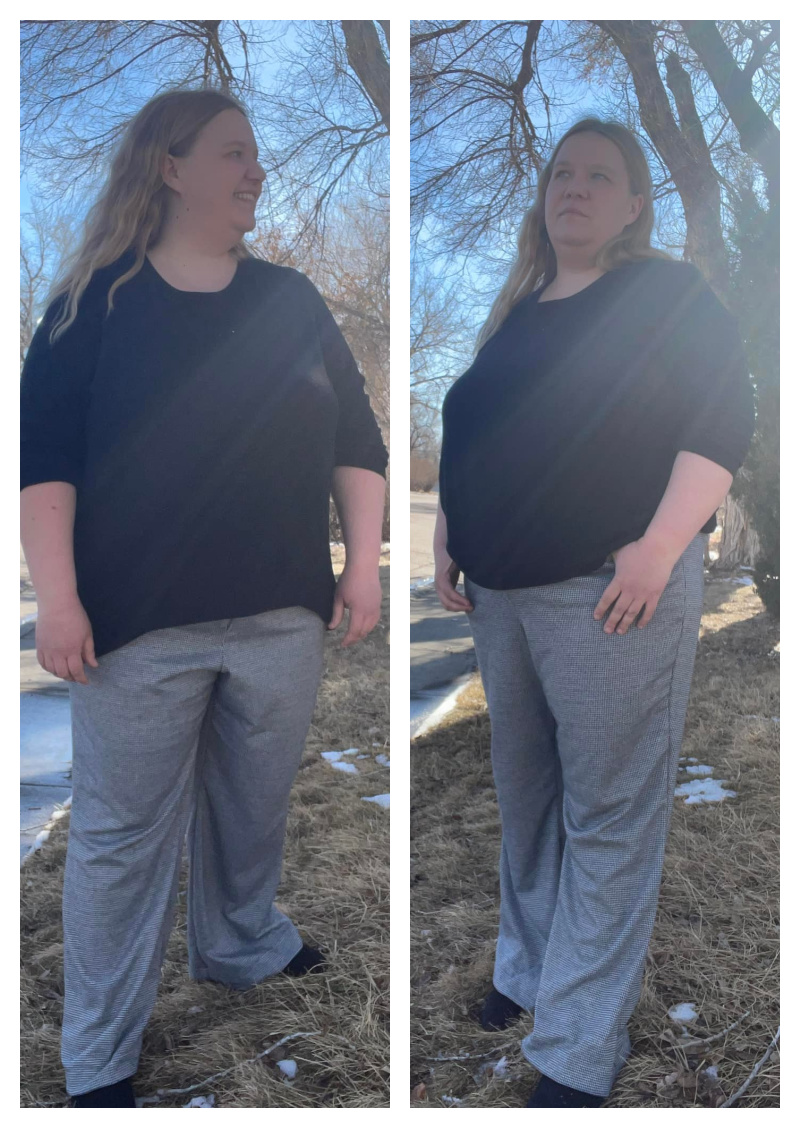 Courtney used pretty pink ponte for her Rosslyns and I love the vibe she has going here paired with leopard print and leather! You can really style these pants in endless ways.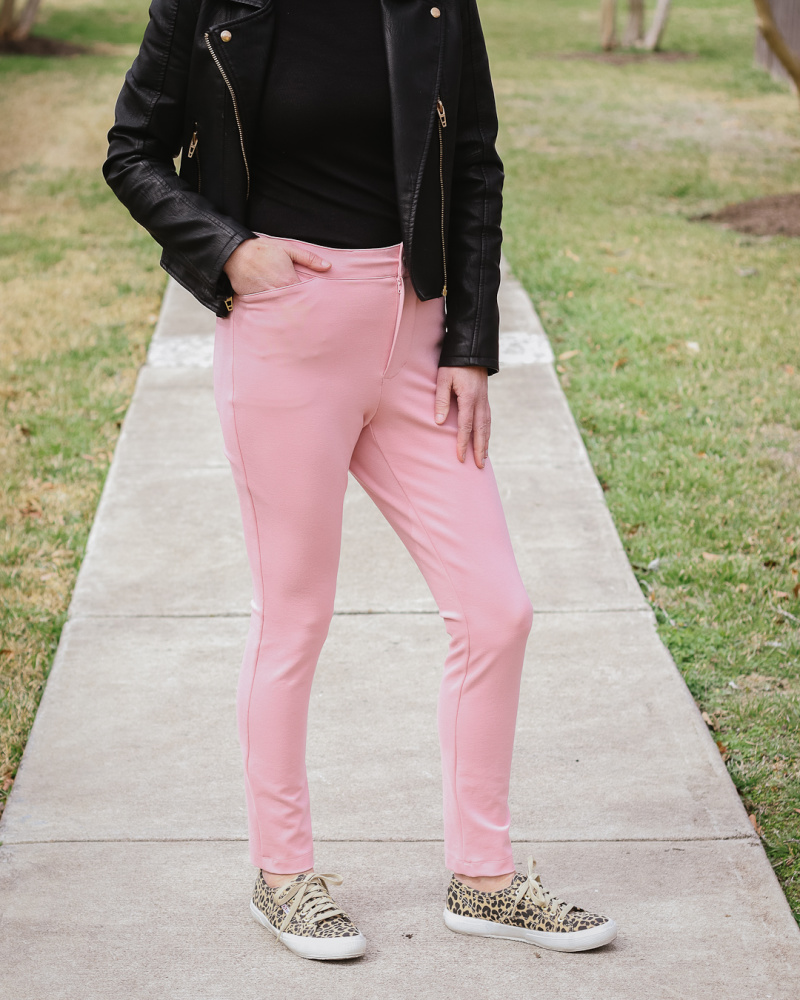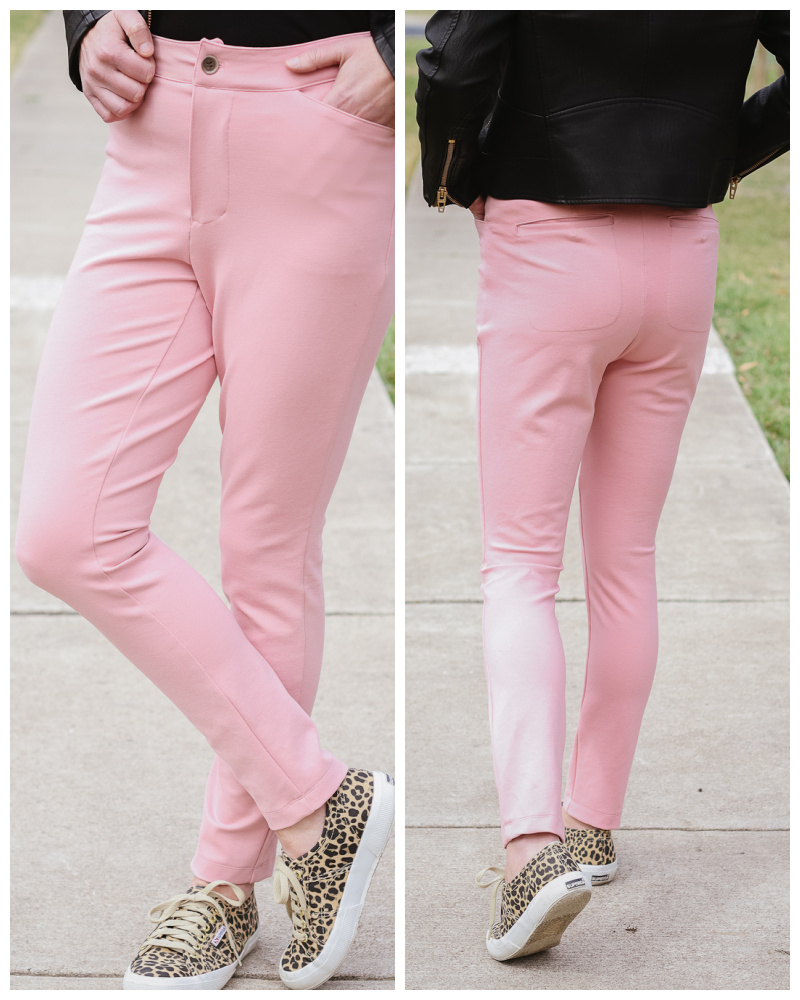 Carolyn made the cutest pair of go-with-anything black Rosslyns, and added a little split hem detail! I think it adds so much to the look. The Rosslyns have classic styling and are very basic in design, so it's easy to add little details like this to make your own unique personalized pair of pants. Thanks for the inspo, Carolyn! She used heavyweight ponte from Koshtex.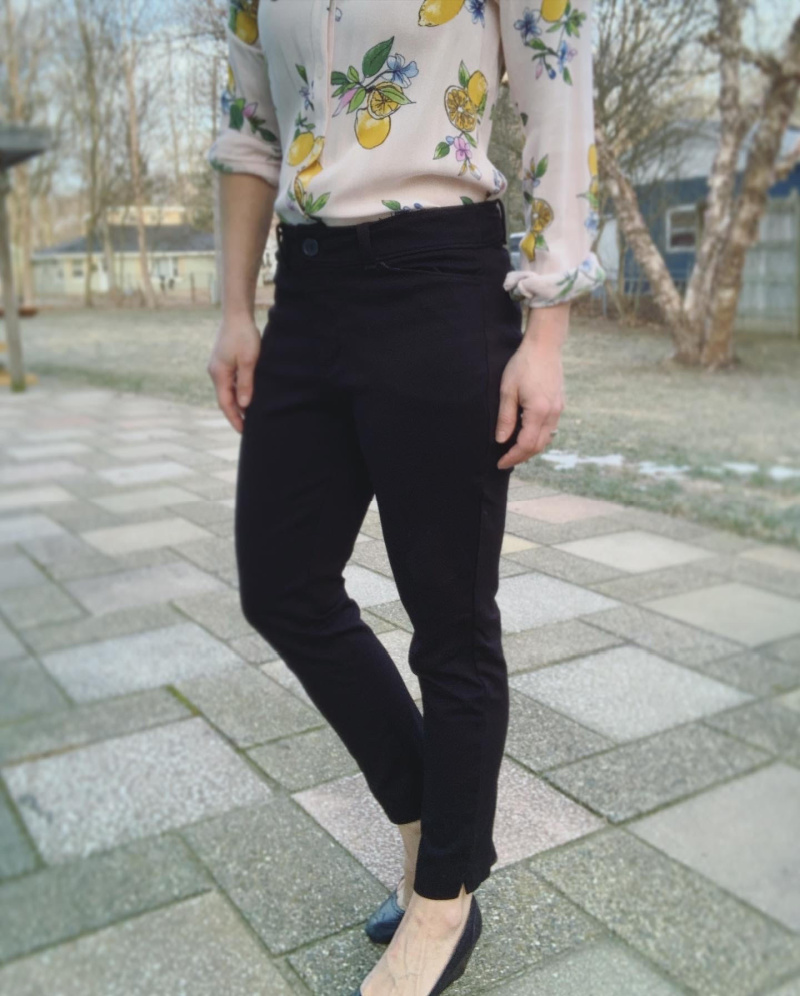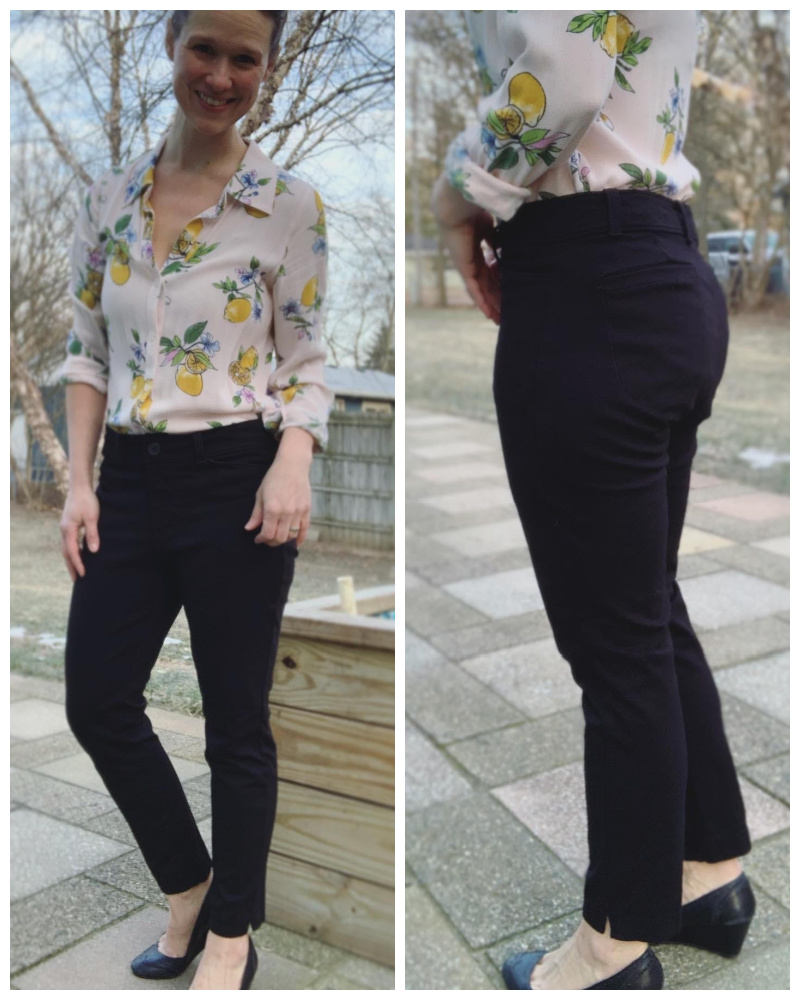 ---
Be sure to give these wonderful testers a follow so you can see all of their inspiring projects! And check back to this post or the instagram # as more tester versions will be added as they have a chance to finish final versions and take photos!