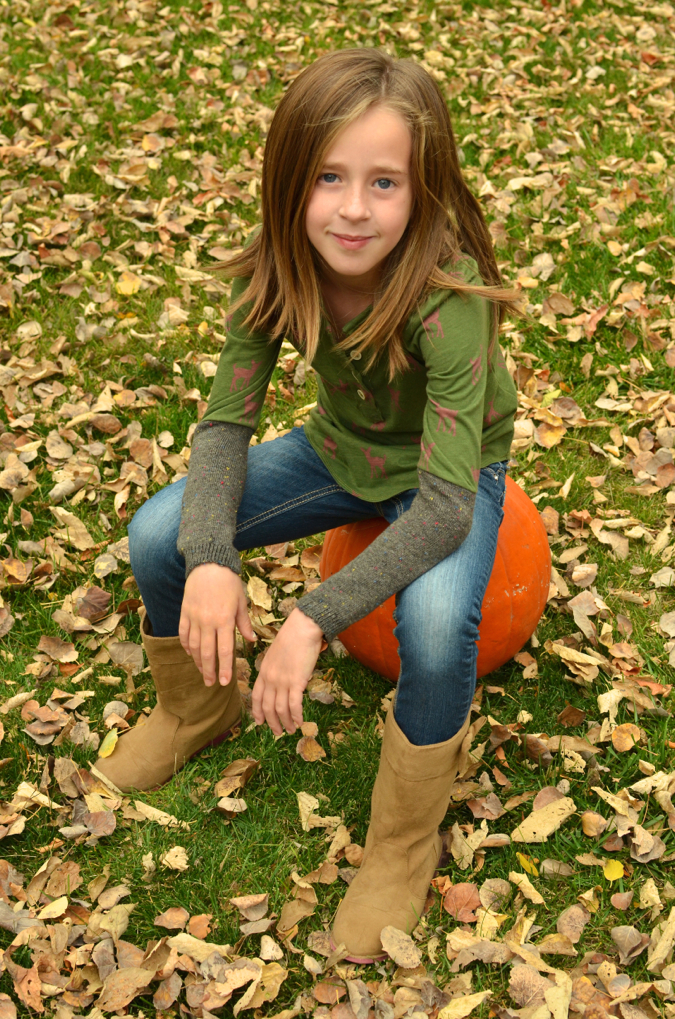 Let's just get this out of the way – this is my favorite thing I've ever made. I say that about many things I make and it's always true. Don't try to make sense of it, just trust me. My 8 yr old here deserves the credit though. She saw an ad for a Free People henley online that had sweater sleeves and said, "hey mom, can you make that for me?". I love that she doesn't yet realize that you can click on the ad and buy it.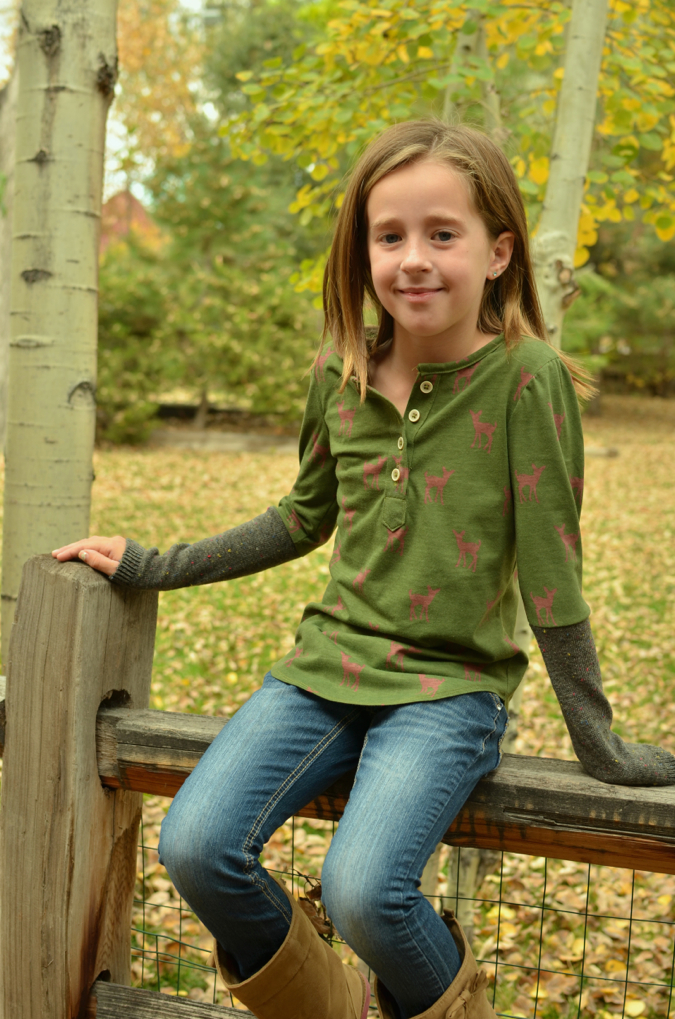 My Kensington Dress and Tee pattern was the perfect jumping off point for this top. I only had to make a couple small alterations to make it work (shown in red below):
1. Angle the side seams for a more fitted shirt.
2. Raise the hem on the side about 4 inches and draw in a curve.

3. Cut the sleeves at the elbow and finish the sleeve with something knitted. You could certainly knit it yourself if you have those kind of skills, or you could cut the arms off an old sweater (take them in if they're adult sized), or you can do what I did and cut the tops off knee high socks. Lots of options! The Free People version had what I believe to be a blanket stitch around the wrist hem in contrasting yarn, and it was very very cute. And very very beyond my skill level.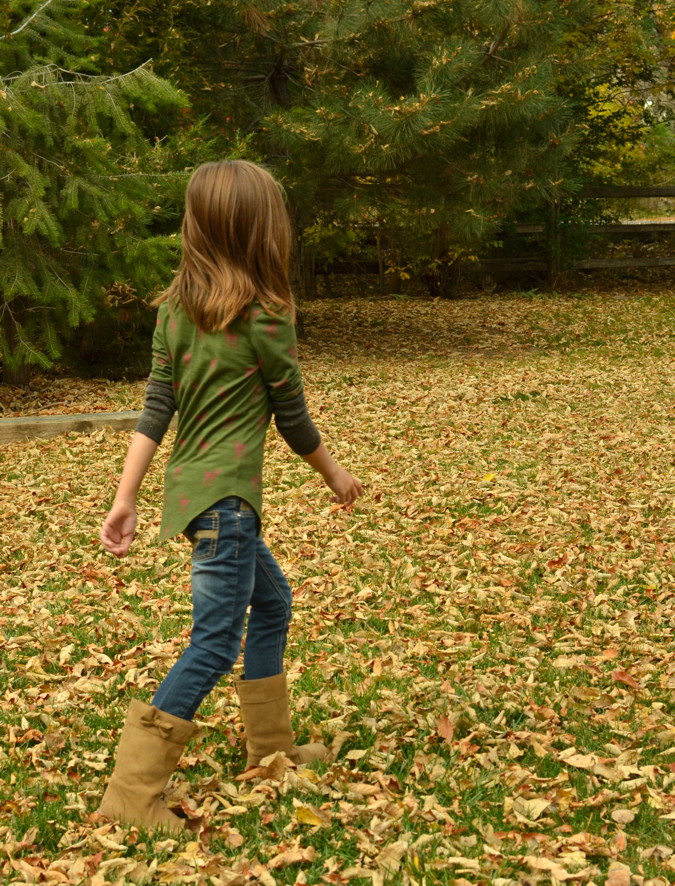 My daughter loves her new shirt, but is very apprehensive about the alleged spiders in our yard. I kept insisting there are no spiders in our yard. I know this because they are all in our house.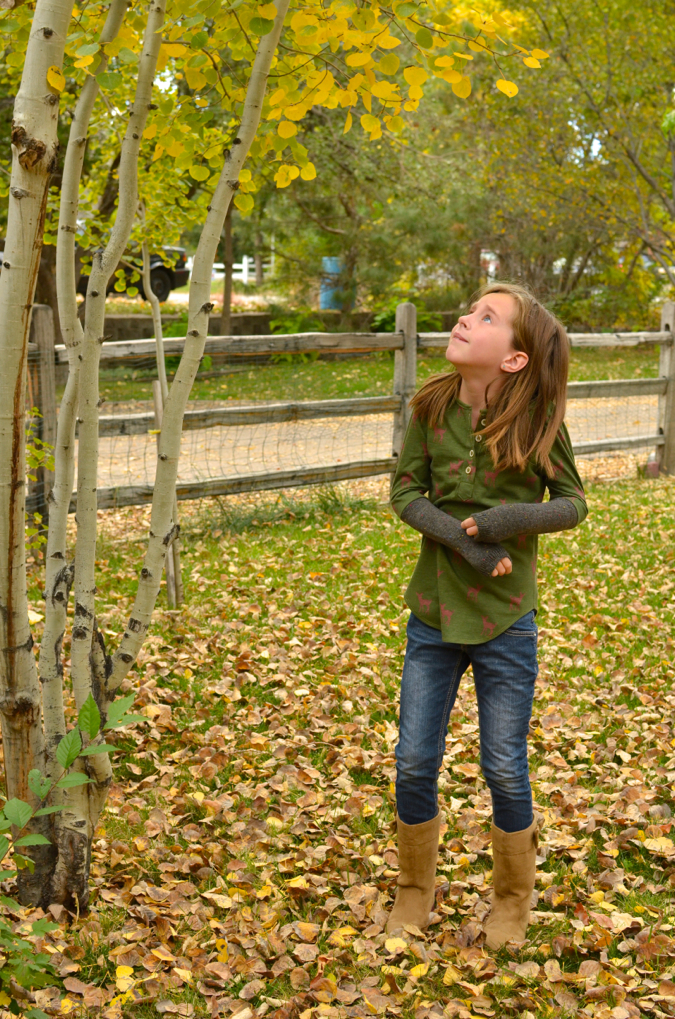 I really want to make one of these for myself now. The original version was a raglan, so I could easily alter the Lane Raglan to work for adults. And my head is spinning a little bit imagining all the fabric/knit combinations I could make. A sweater buying trip to Goodwill is in my future.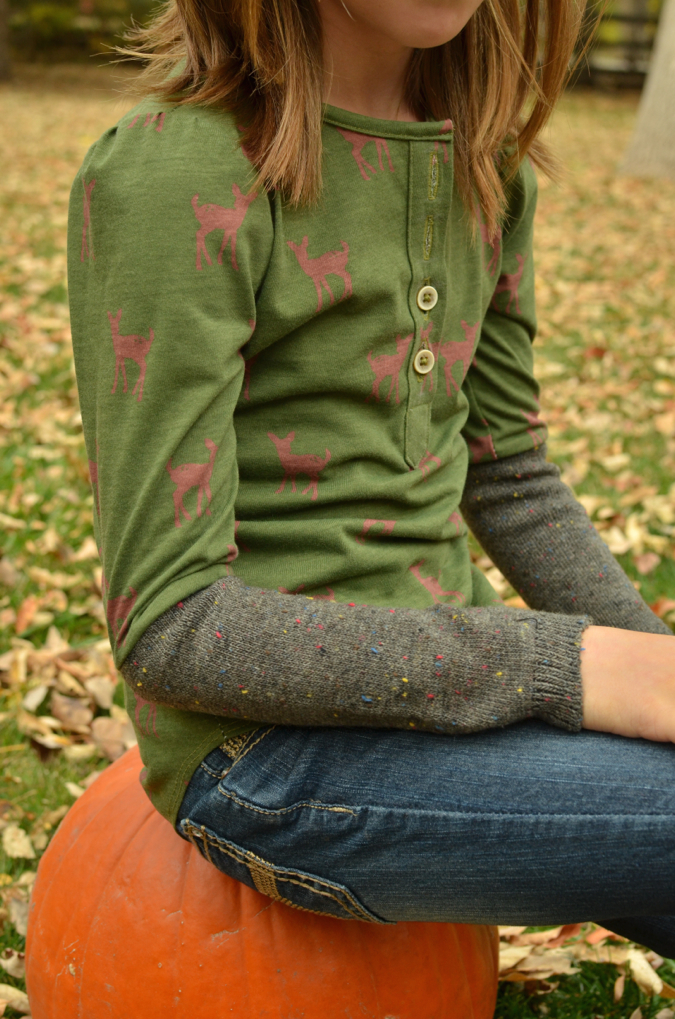 This is my first time in about 3 and a half years sewing for a season other than hot and I really enjoyed it. New colors, new textures, it's all fun. Now if only we lived in a place that was always fall. Seems like summer and winter have dibs on that. Why is that? EXPLAIN YOURSELF SCIENCE!