Hi sewing friends!  Today I'm rounding up all the cute Conifer jackets sewn by my wonderful testers!  Have a delicious beverage ready and sit back and enjoy!
Emily's little cutie is wearing a floral Conifer with the regular collar.  I love that colorblocking!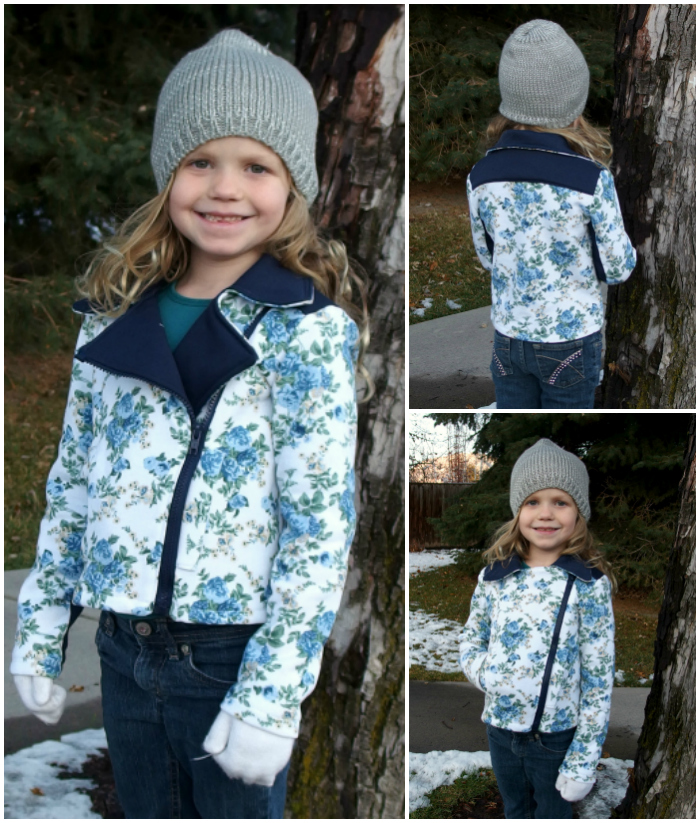 Tone made up a seasonally appropriate nordic version of the Conifer – check out those contrasting zipper guards!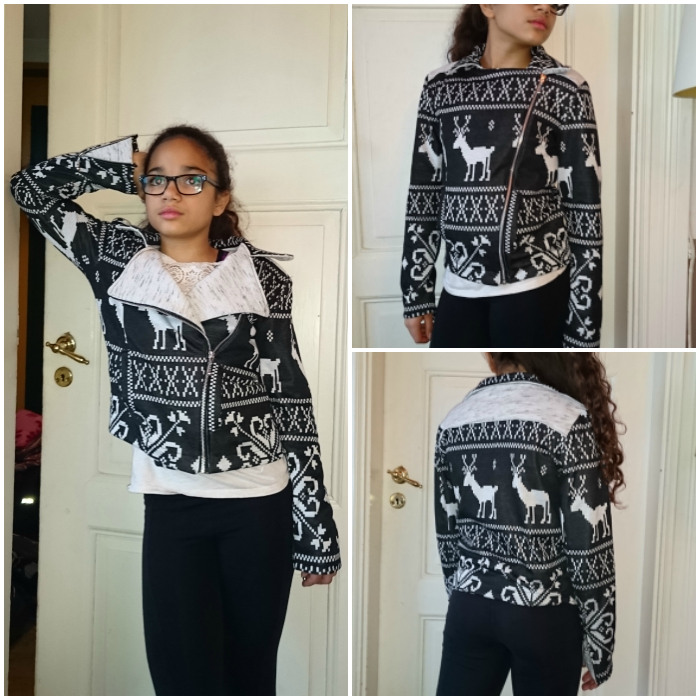 Rachel sewed up this adorable floral Conifer with contrasting back yoke and pocket flaps.  I love those vivid colors!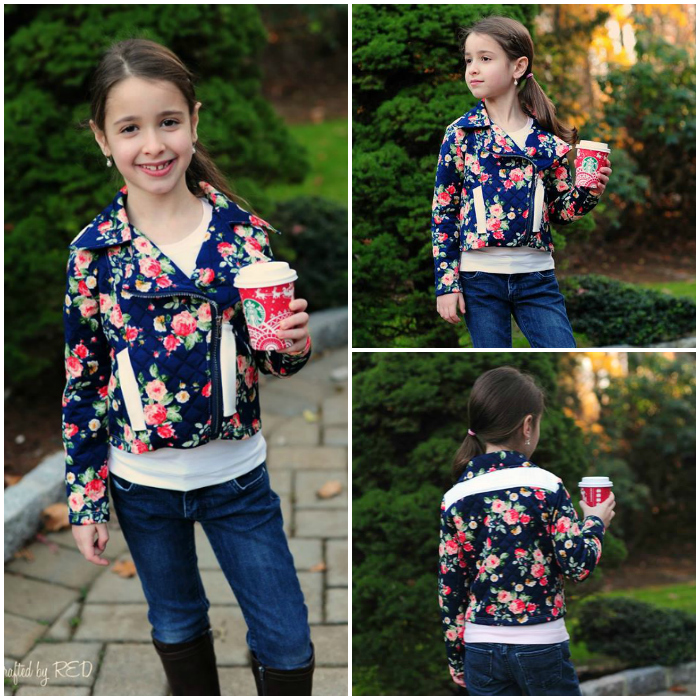 Michelle added cool pleather accents to her bright and cheery Conifer!  Such a fun way to glam it up.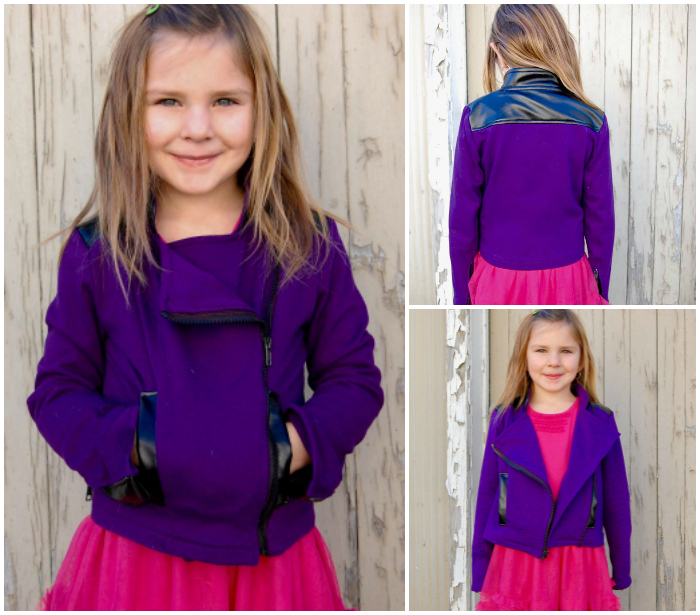 Jennifer made a soft heathered gray jacket and added leopard print accent pieces!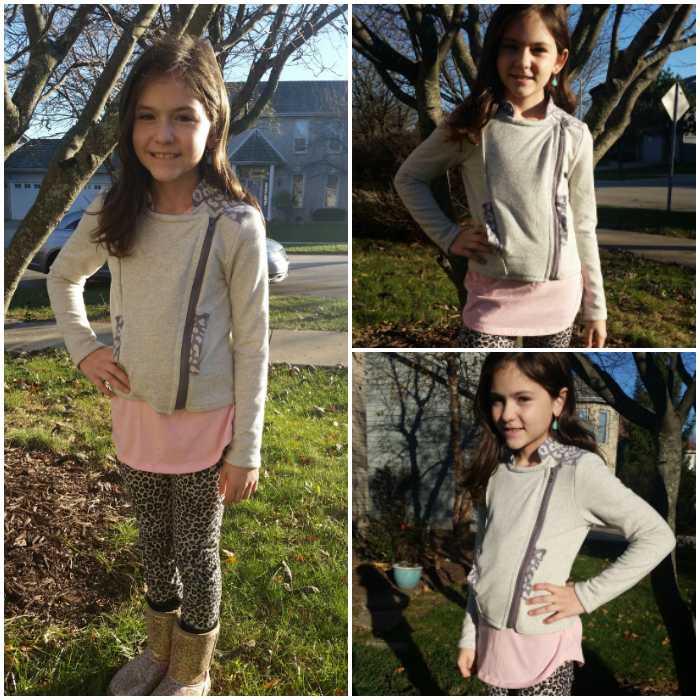 Janice used a pretty floral for her Conifer – I love the structure of this jacket!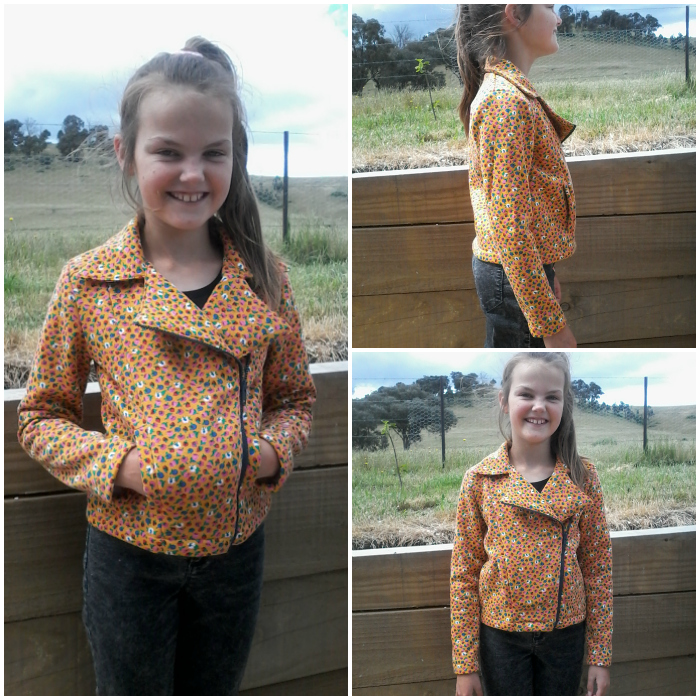 Jackie made a classic and cool cheetah print Conifer with awesome metal zippers on the sleeves.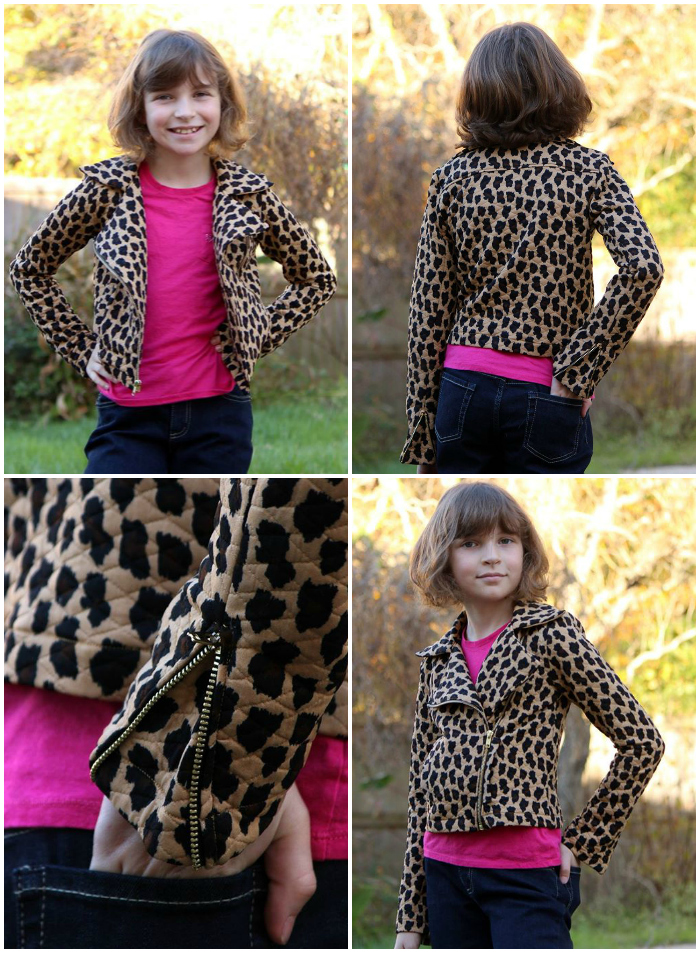 Emily sewed up a cozy luxe fleece version in a soft winter white for her cutie.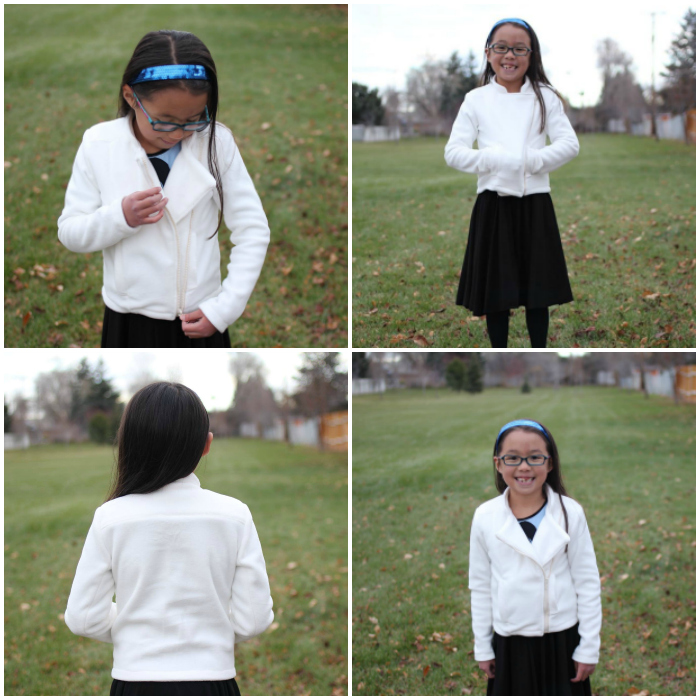 Courtney used a fun contrasting mustard solid for her pretty floral Conifer!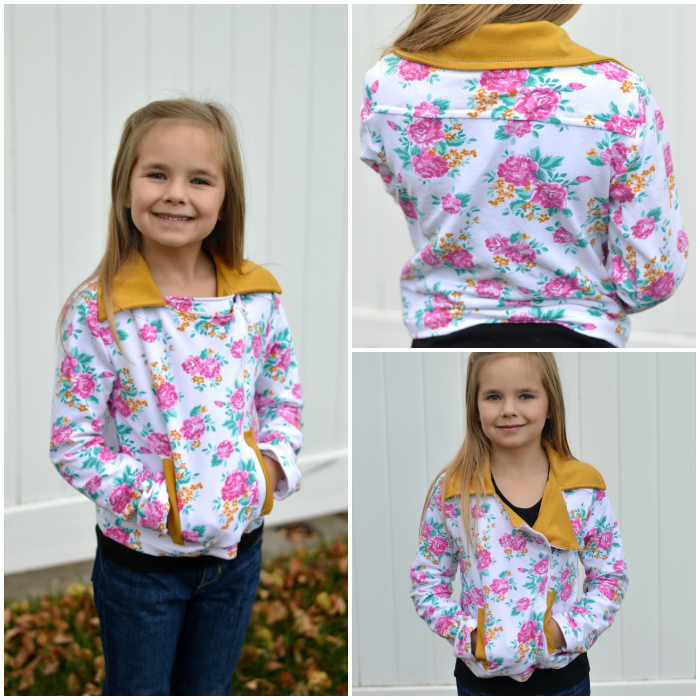 Cori used this fun heart print knit to sew up her classic jacket.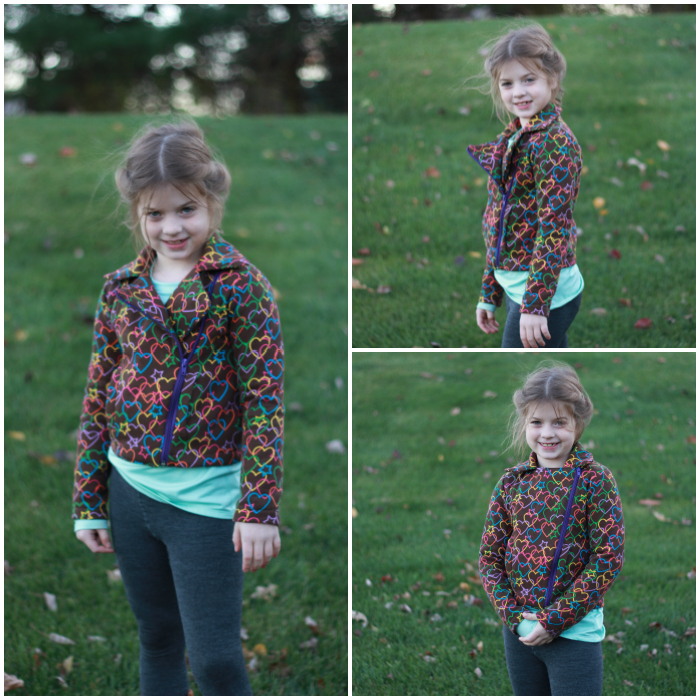 Brittney made a vest and a jacket!  I love that lumberjack chic look (she paired it with a Laramie Shirt!) and that bright quilted knit – perfect fabric for a Conifer!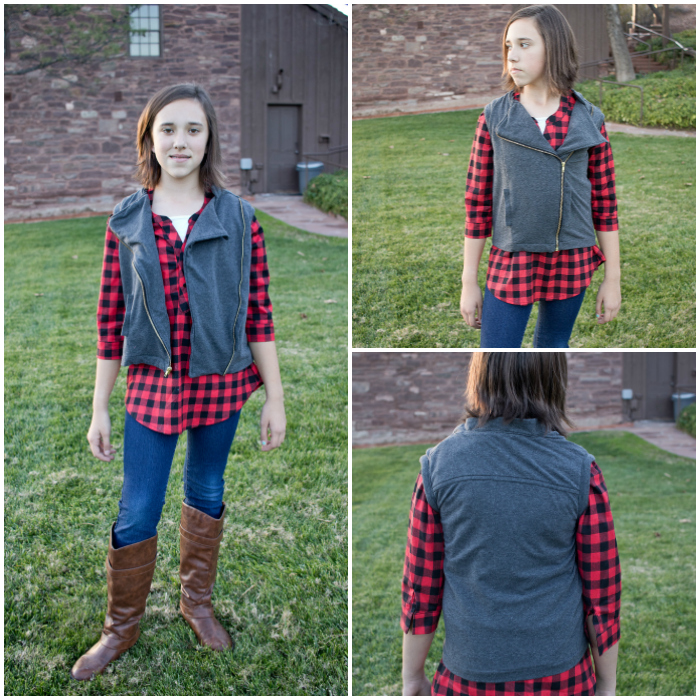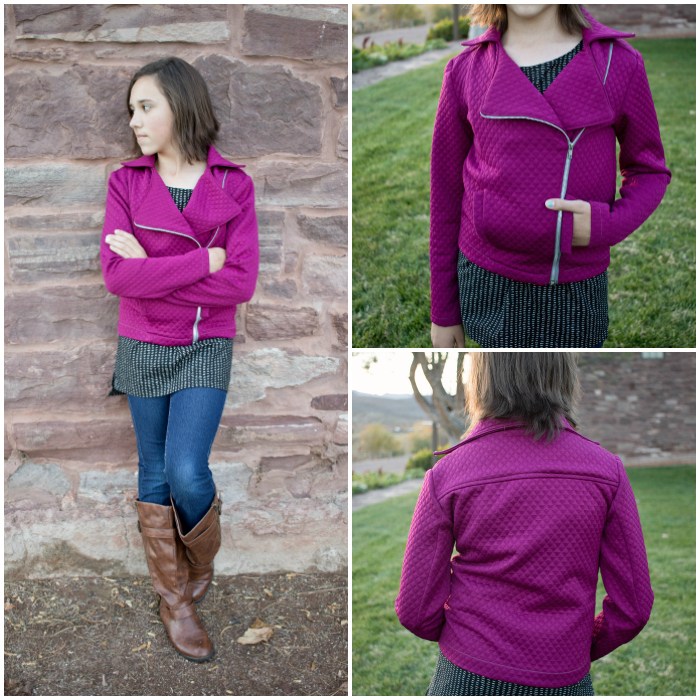 Brittany made her daughter a cool zebra print Conifer with moto collar and pleather accents!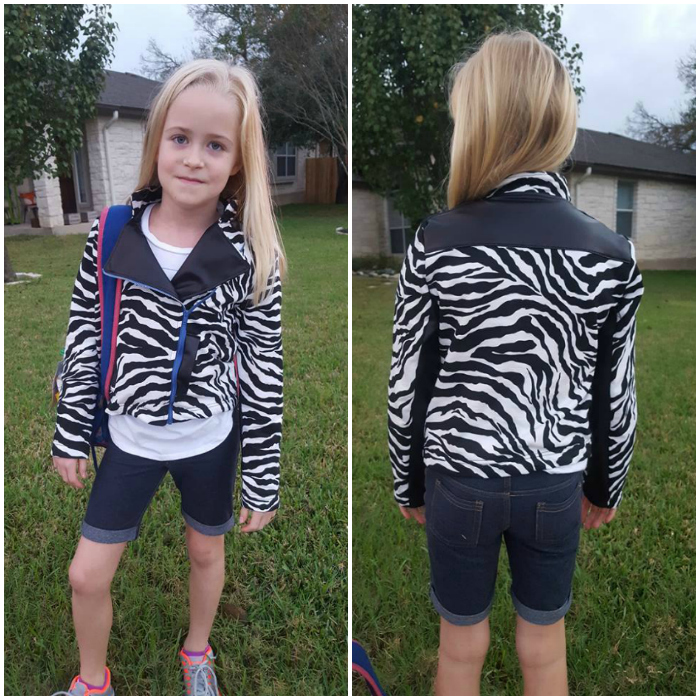 And there you have it, a parade of lovely jackets by my even lovelier testers.  Round of applause for everyone and big thank you for perfecting this pattern!