Please welcome Audrey from Skirt Fixation back to the blog with another fabulous tutorial!! The Amherst Shirt was just begging for a cargo pocket, and she's here to show us how to do it!
---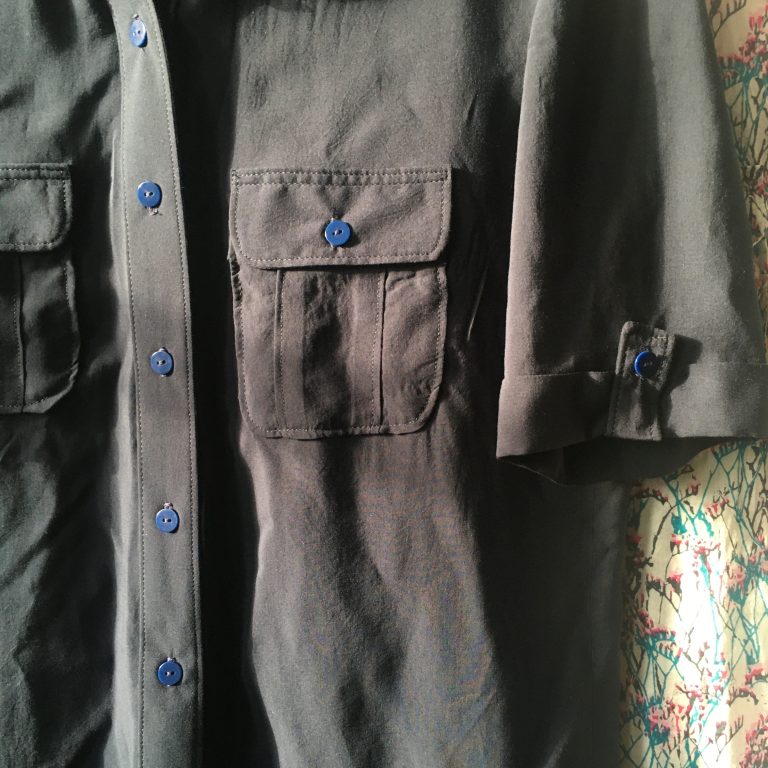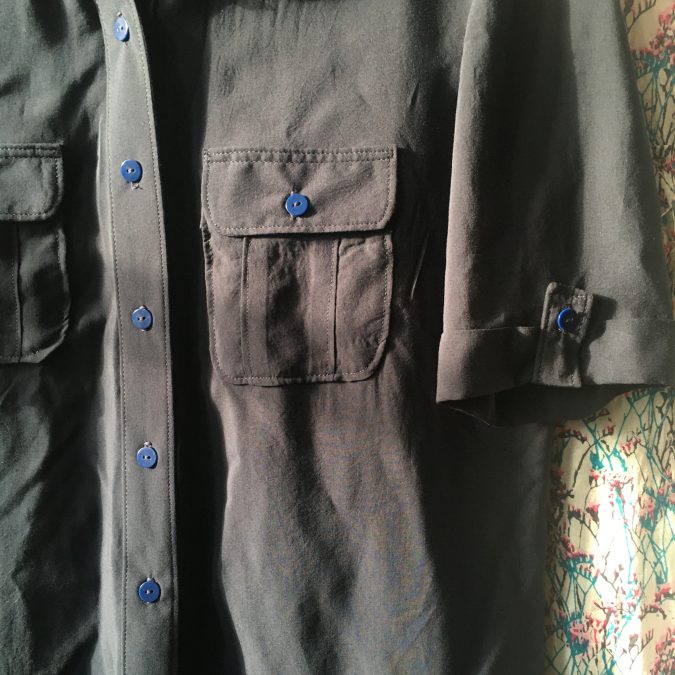 Of course I fell in love with the Amherst Shirt the moment it was released! Even though I'm an avid Cheyenne Tunic lover. There's room in my closet for both! The slightly more relaxed style of the Amherst Shirt was just begging for a cargo pocket, so I acquiesced. This is probably the easiest tutorial I've ever written.
First you need to draft your pocket pattern piece and add the markings for making the pleats.  Basically, you're just adding width to the existing pocket piece. Note: although these photos show the curved pocket, the same method can be used for the square pocket. Trace the left side of the pocket. Measure over 8 inches and trace the right edge of the pocket pattern piece.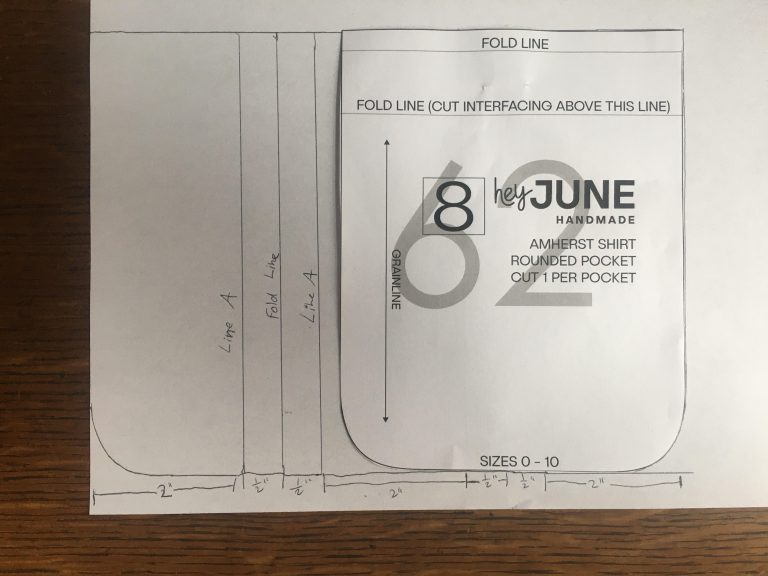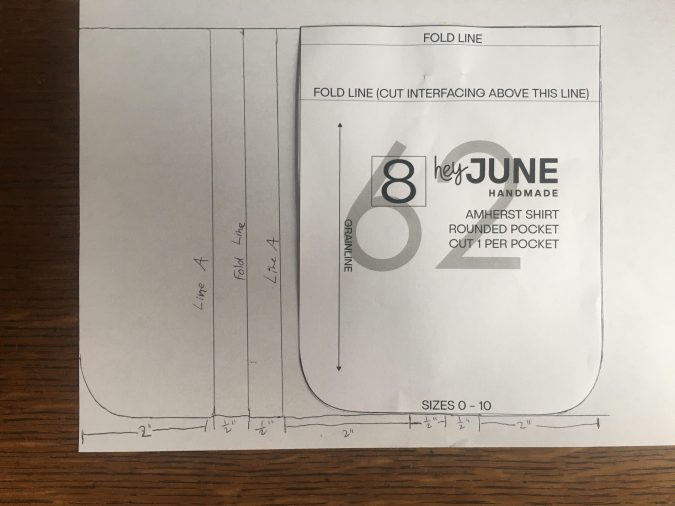 Next, measure 2" from the right edge, mark the vertical "A" line from top to bottom. Move over 1/2" mark the fold line. Measure 1/2" over and mark another vertical line. Skip over 2" and repeat the same process. This second set of lines we'll call "B."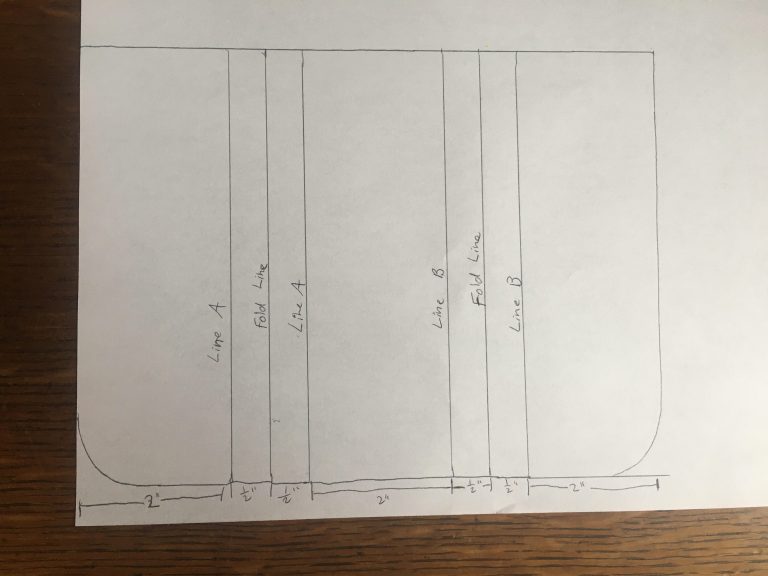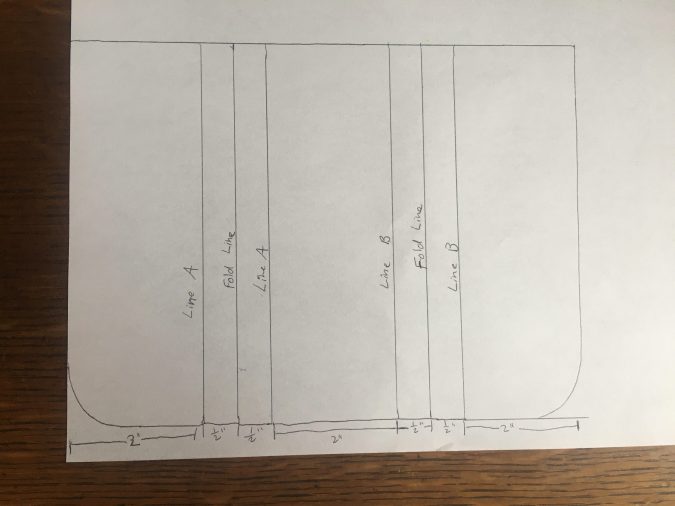 Cut out the new pocket pattern piece, and mark lines A and B and the fold lines.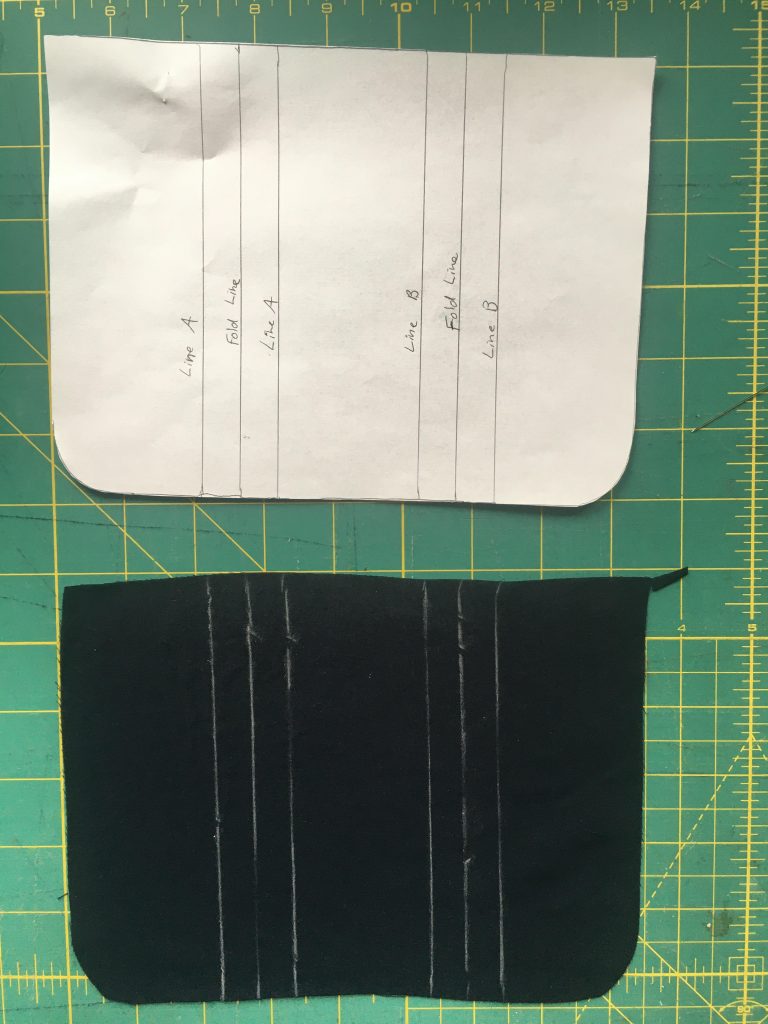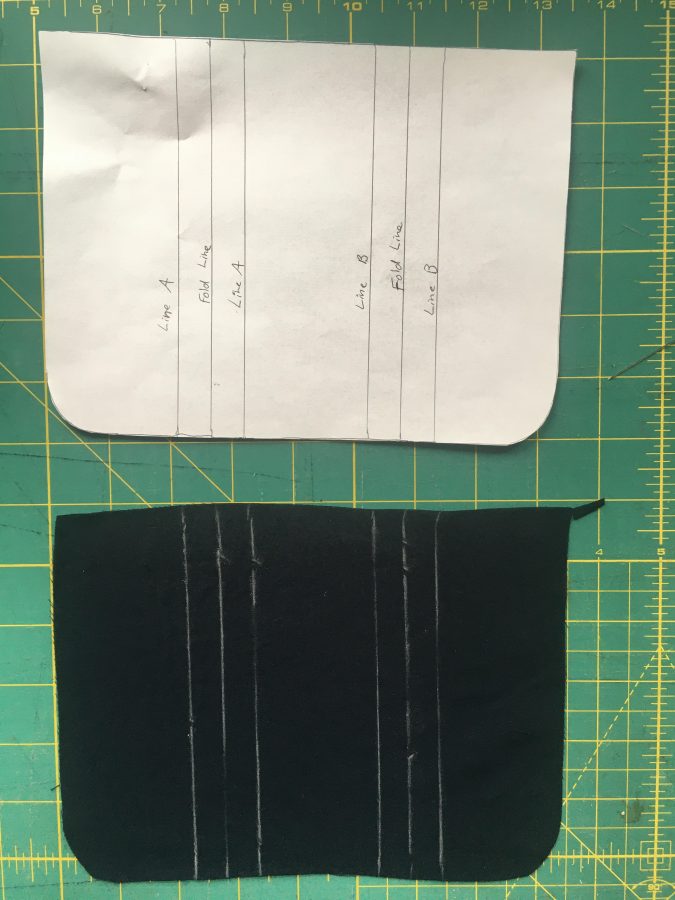 Pinch the fabric and line up the two line A's and pin in place. Press the crease in place.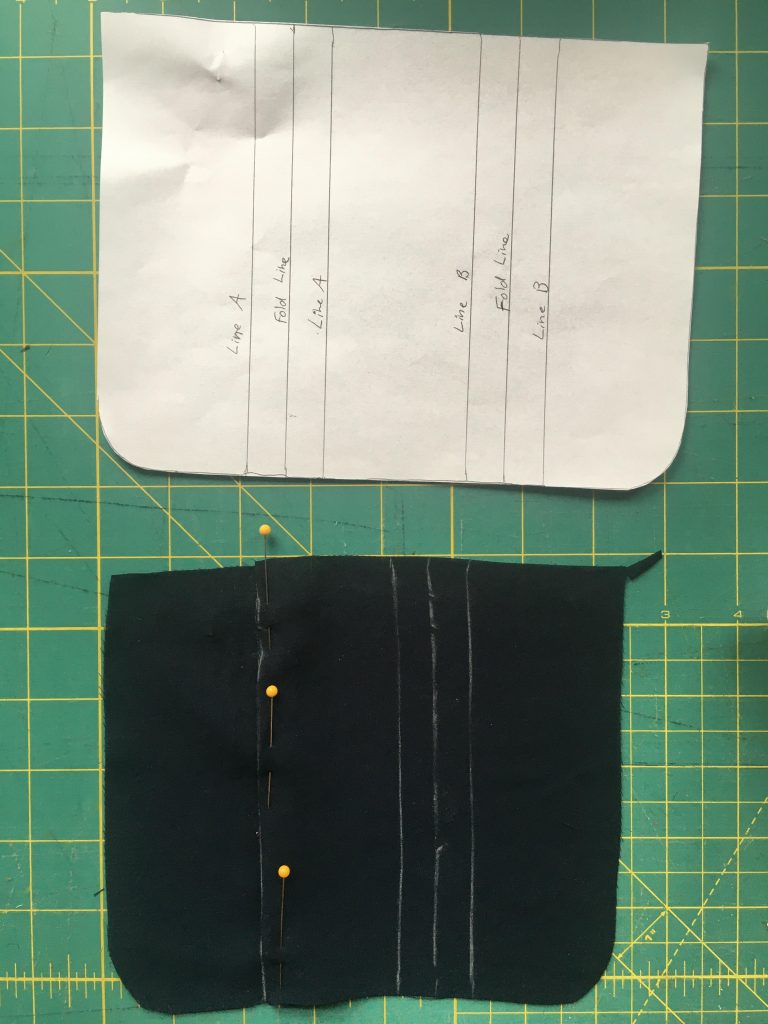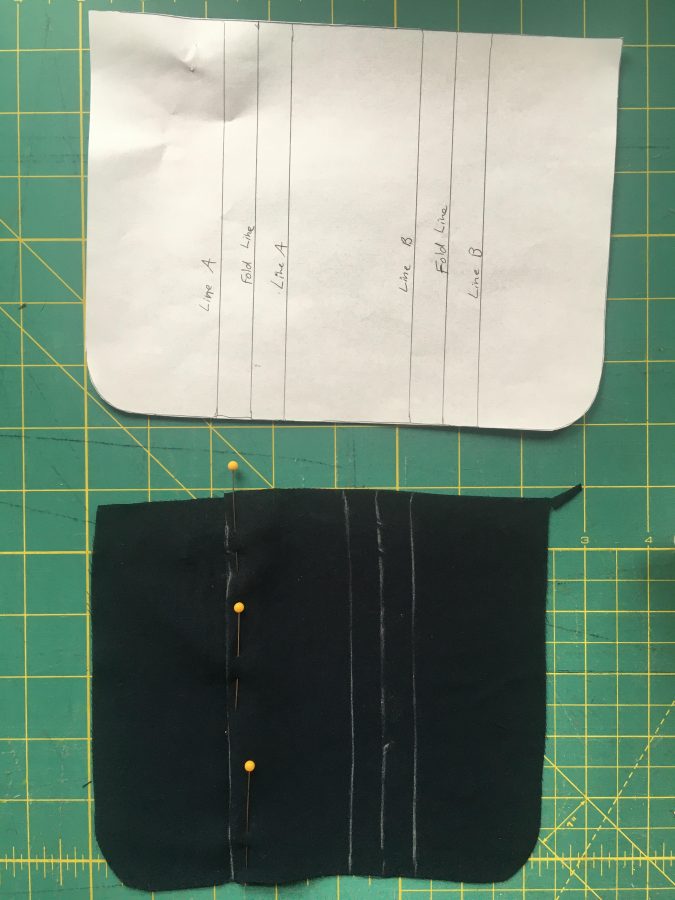 Repeat for the line Bs.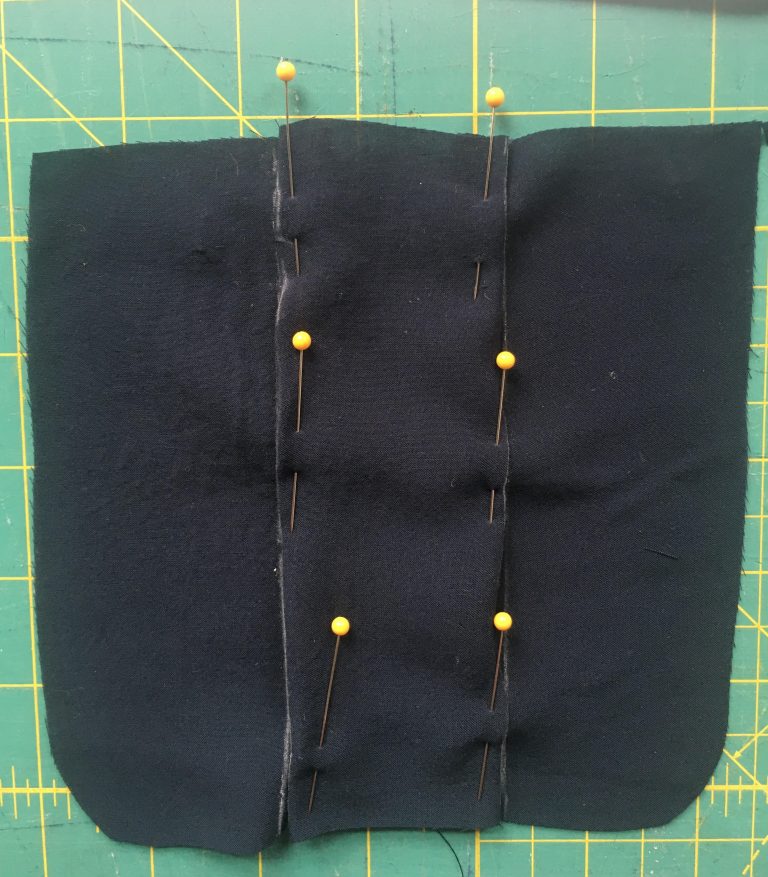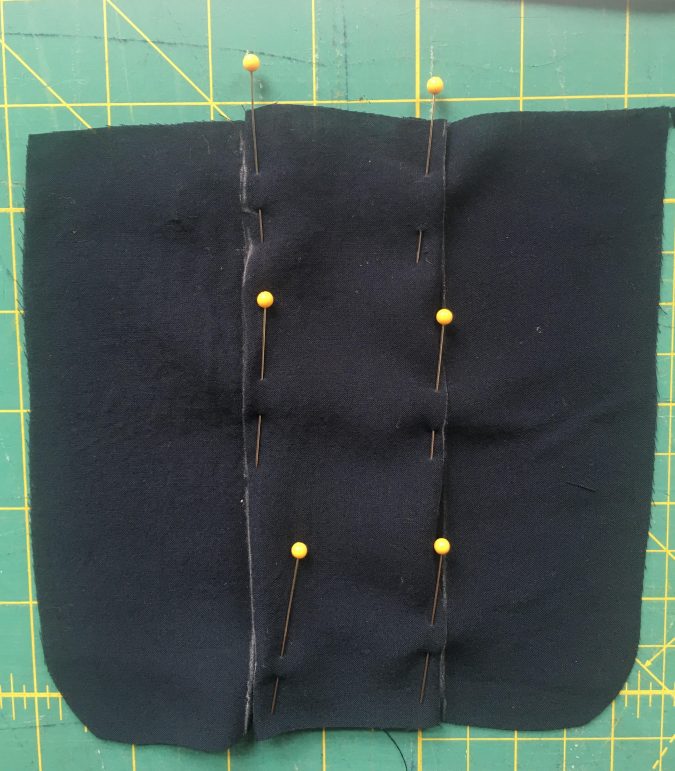 Topstitch along the edge of the crease, removing pins at the last moment as you go.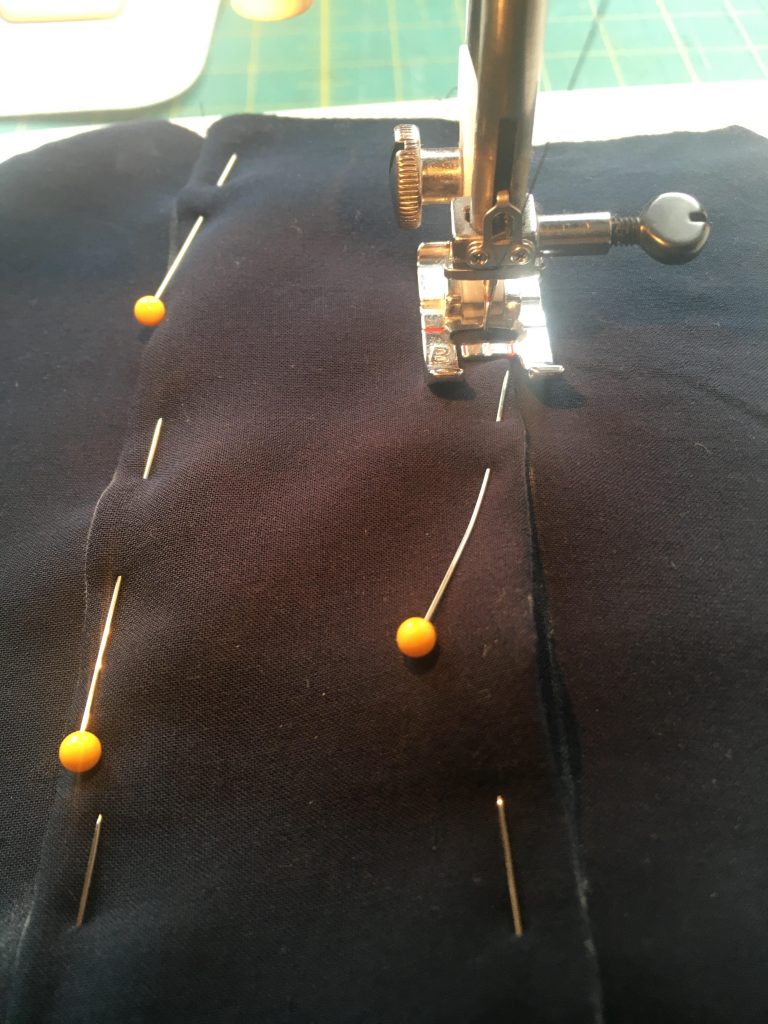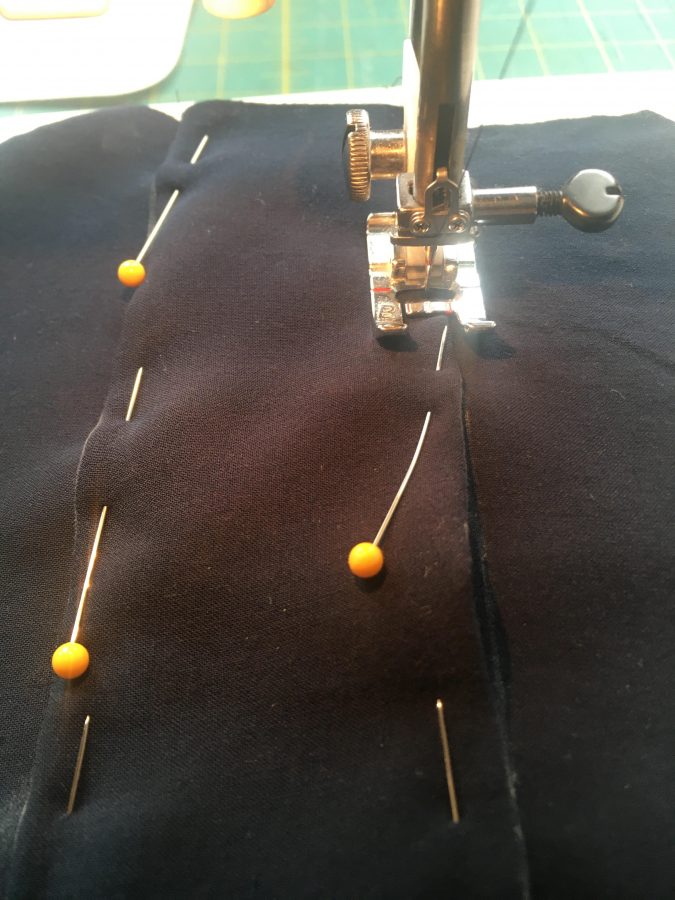 Press the pocket well. Looking great, right?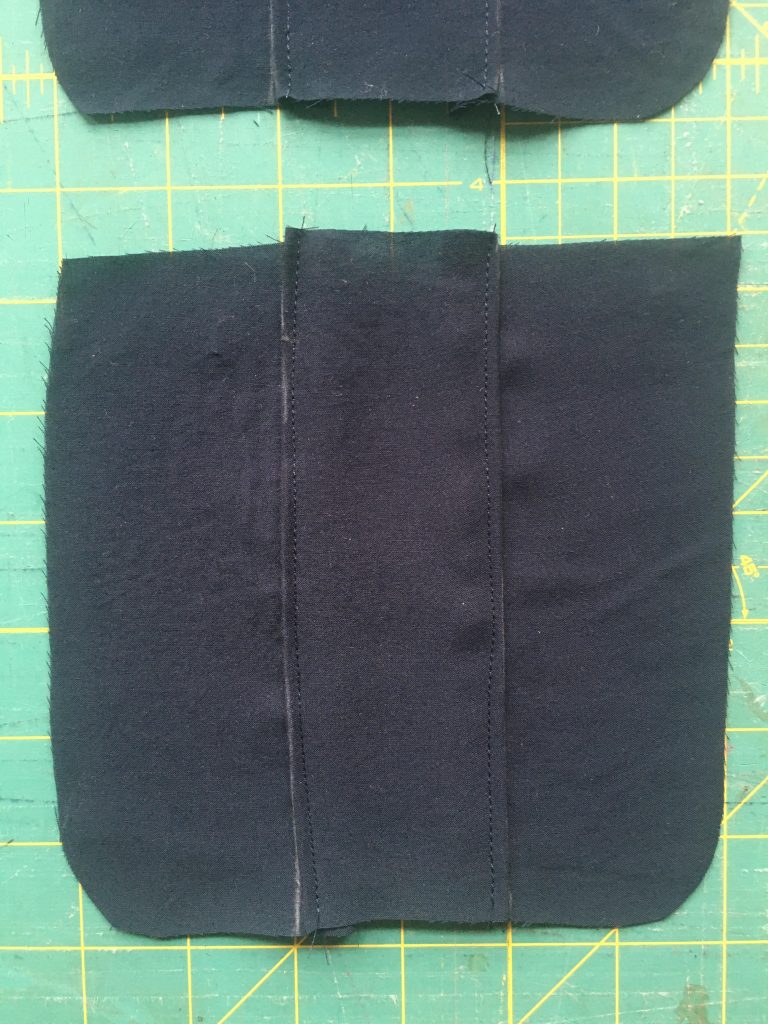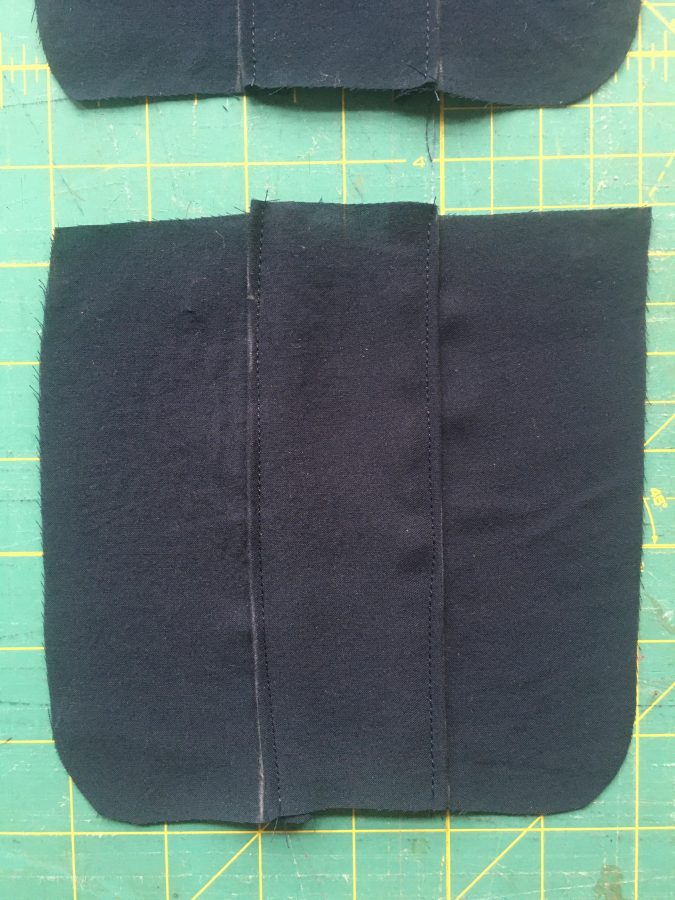 Place the original pattern piece over the cargo pocket you made. Use it to trim up the new pocket. (We drafted the pattern piece oversized to allow for mistakes and fabric movement!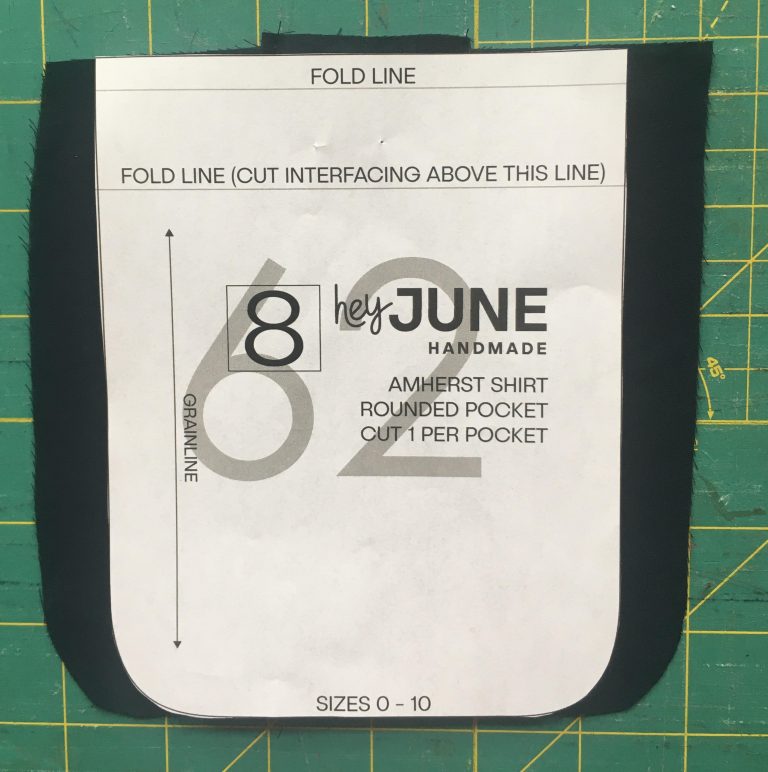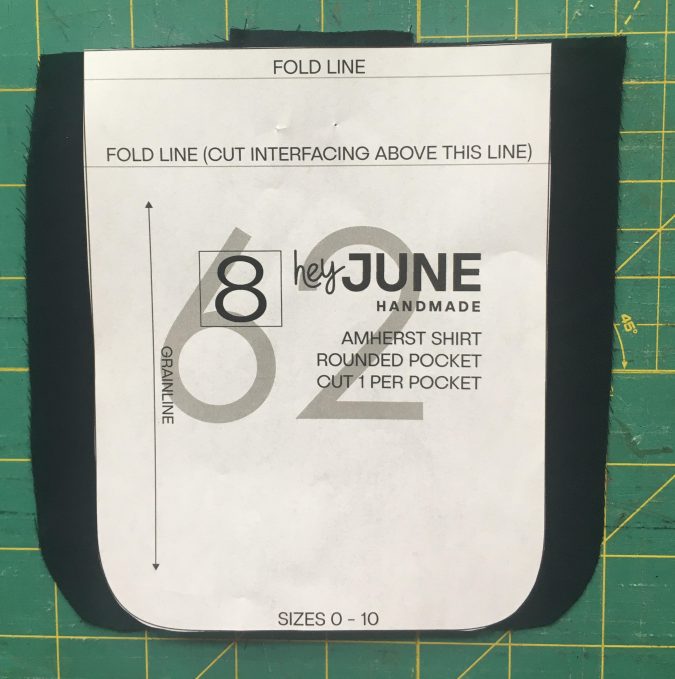 Trim away any excess on the cargo pocket using the original pocket pattern pieces as a guide.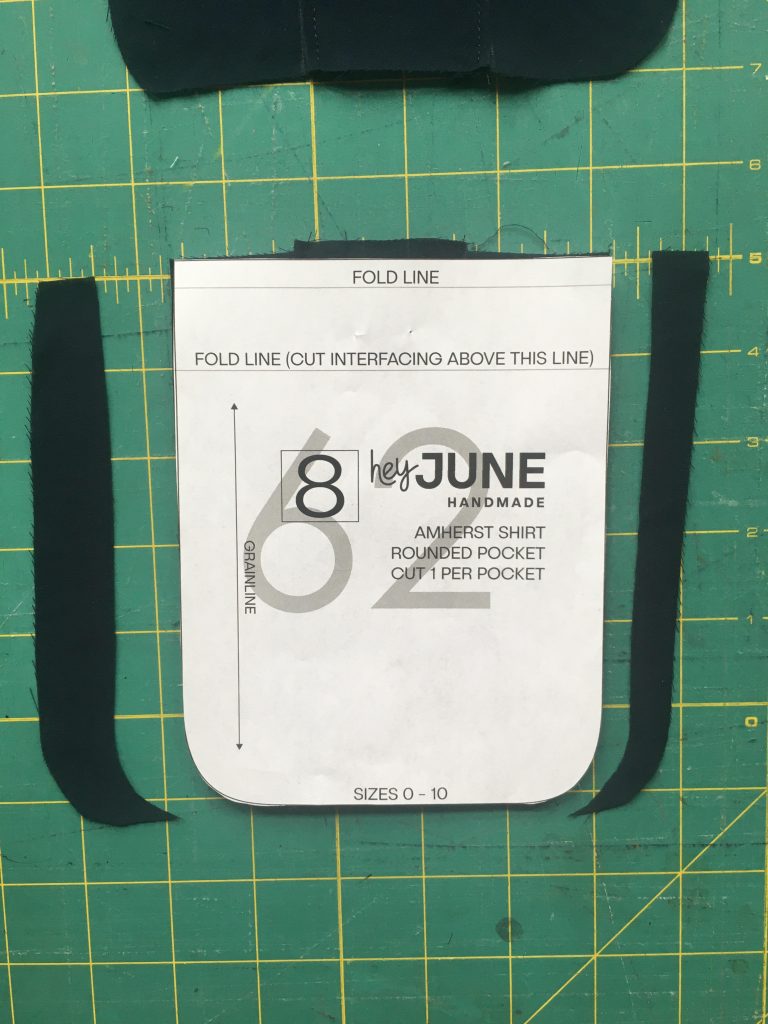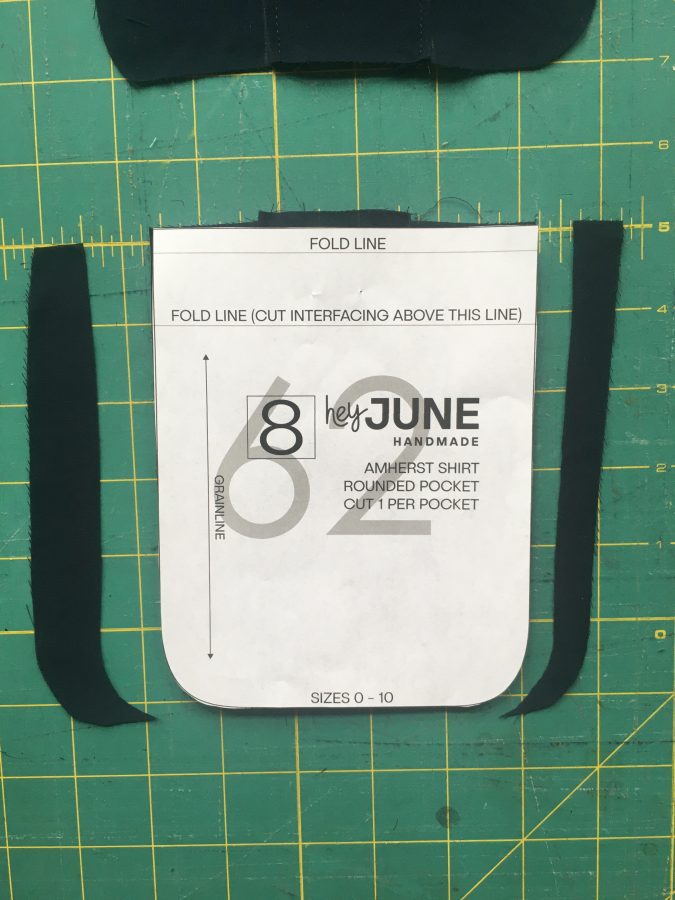 Continue following the Amherst Shirt instructions to make the flap and attach them to your bodice fronts.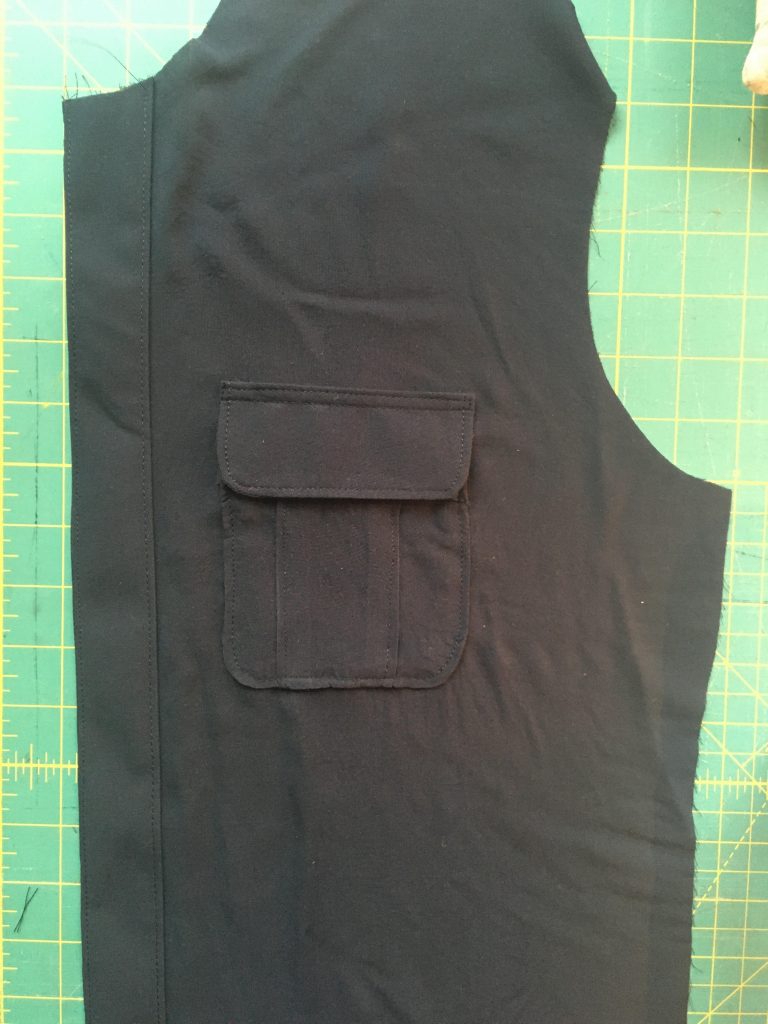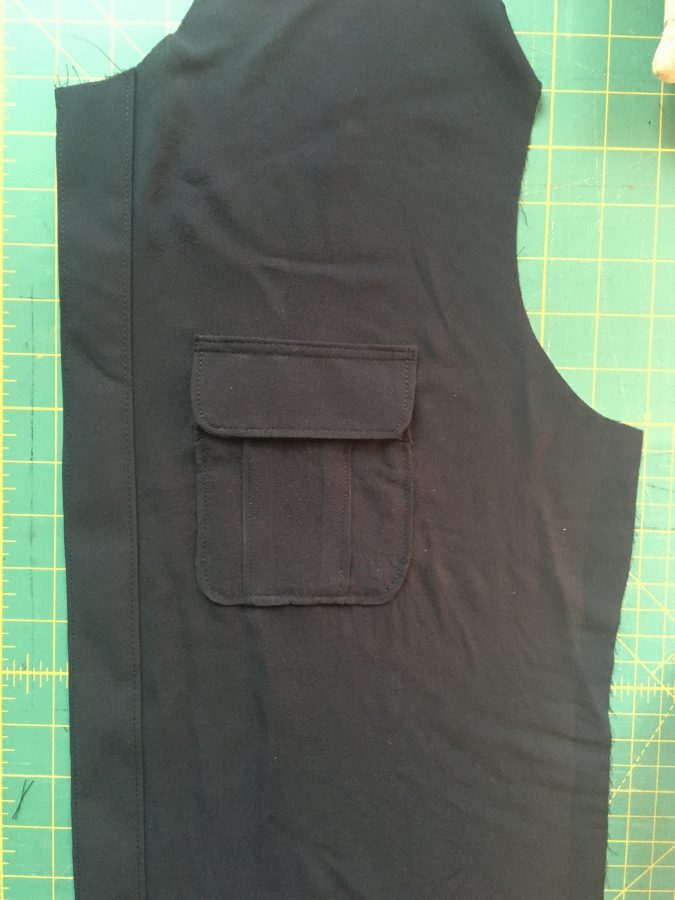 Aaaaahhhh! Isn't that so pretty? The fabric I used is a viscose rayon challis which is super soft and drapes like nobody's business!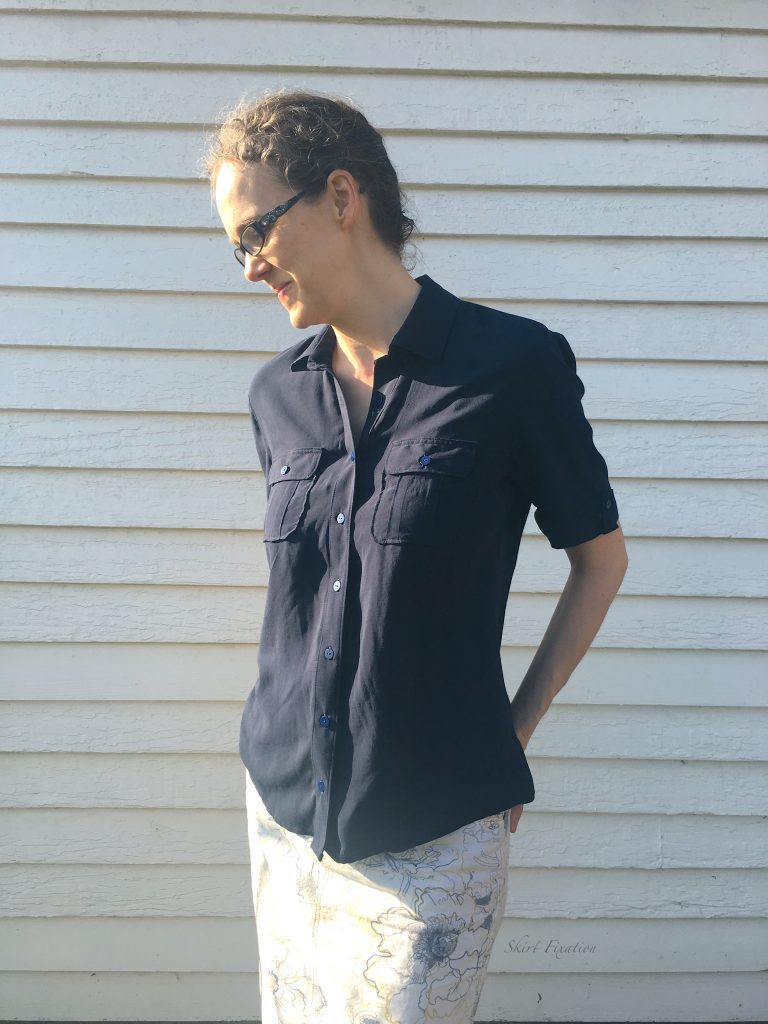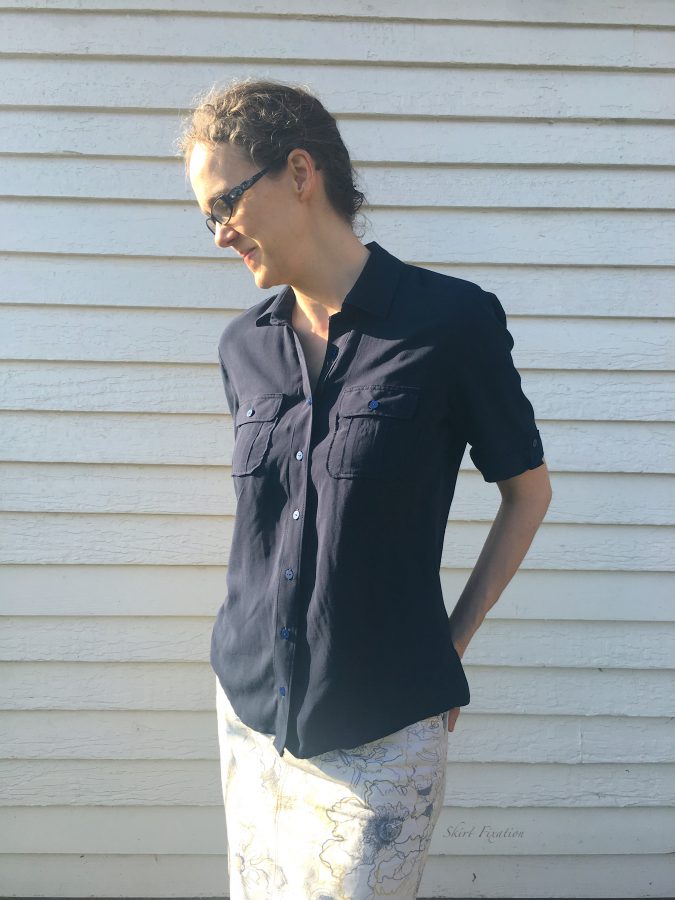 I paired this Amherst Shirt with my floral Sandbridge Skirt, and the results are quite pleasing if I do say so myself! Please feel free to visit me at Skirt Fixation to see the Amherst Shirt I sewed for my daughter and more photos of this one.
Huge thanks to Adrianna for designing another winning pattern I'll be sewing over and over again!
---
Thank you so much Audrey, this is excellent! Also, laying the original pattern piece over an altered piece is great advice for any hacks you make to a pattern! Definitely a great little sewing tip to keep in your pocket! (sorry, couldn't help myself 🙂 )