Please welcome my team of incredibly talented testers and their Amherst Shirts! So much effort went into perfecting this pattern behind the scenes, my testers did an amazing job! As always, participation in this blog post is not mandatory for my testers, so there are several people not pictured who also contributed significantly. Sit back and enjoy some inspiration!
---
Amy is definitely one of my speediest testers, so right out of the gate we got to enjoy her Amherst in this very cool dyed-look fabric! I love the drape on it too!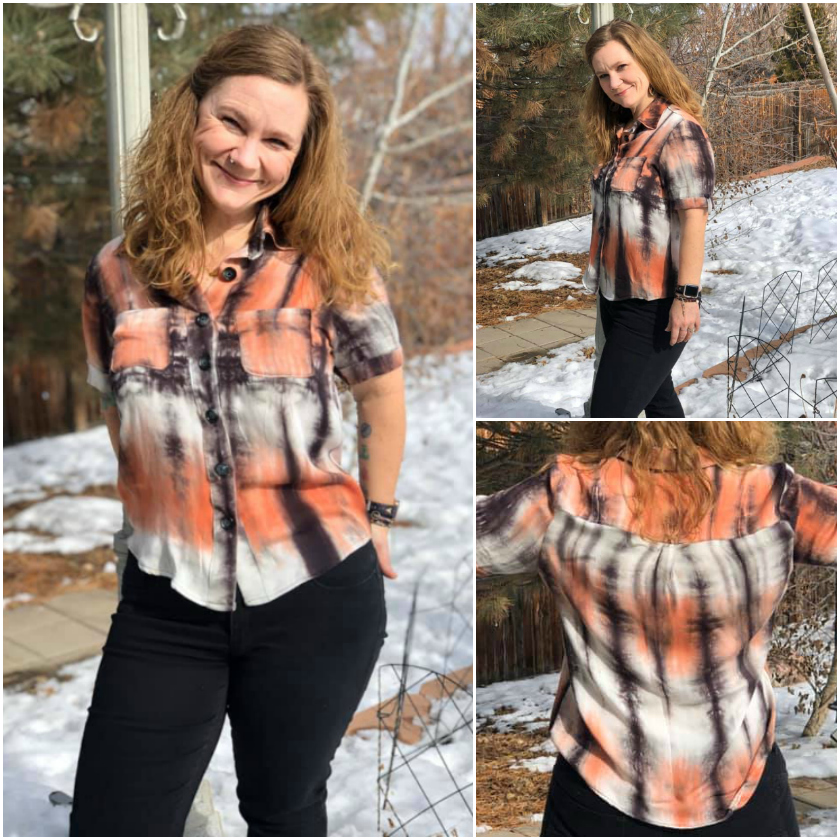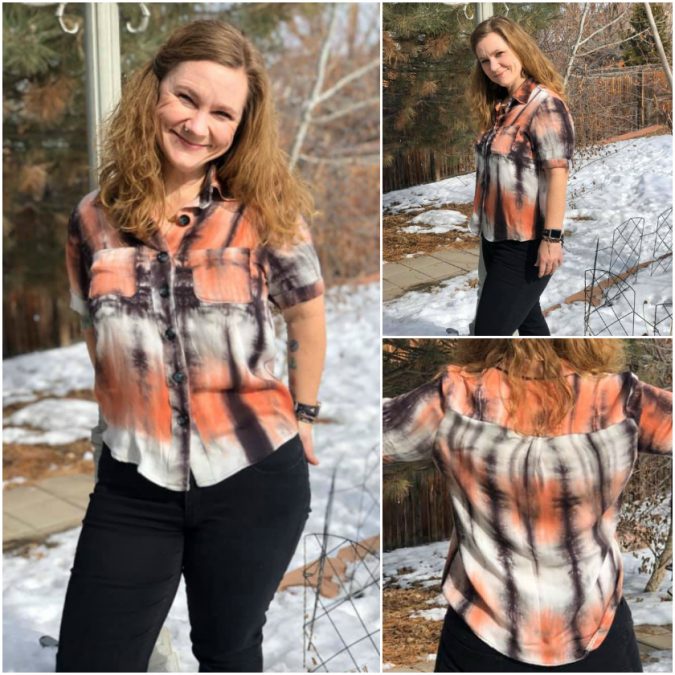 Andreia also used a very cool fabric for her Amherst. I love how this pattern really shows off a special fabric. She also opted to sew on the sleeve tabs without using a button or snap, sticking to the minimalist look of this version – great option!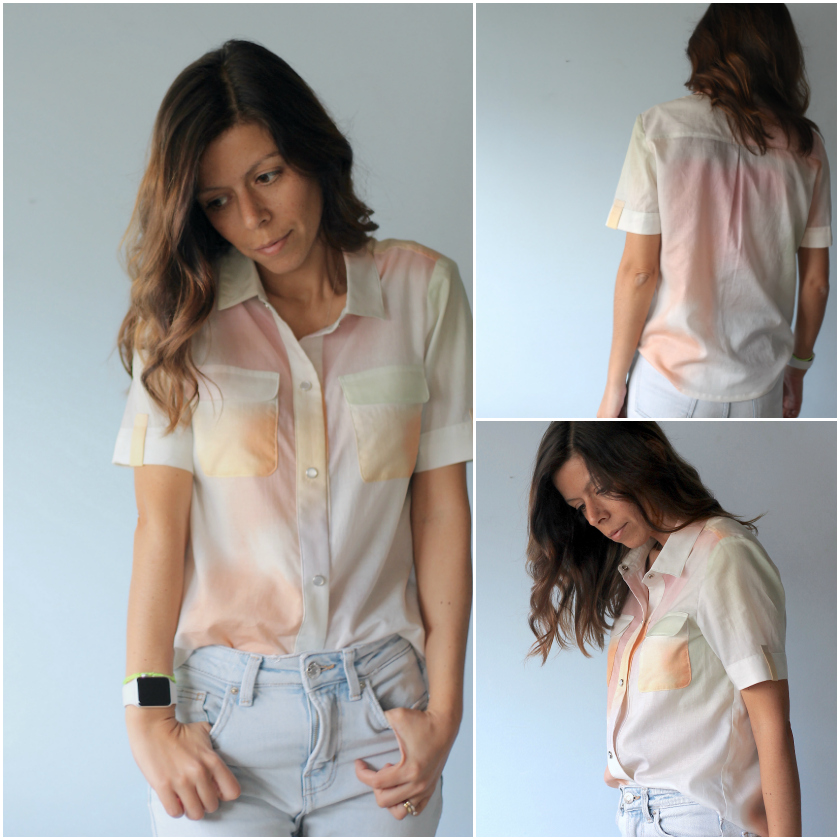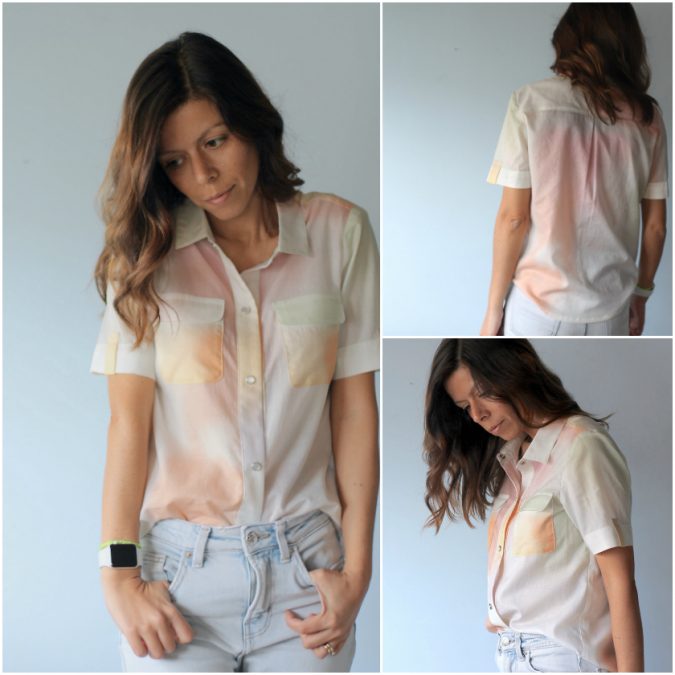 Cori used a vertical stripe, which is one of my favorite looks for a casual button down! I love that she omitted the pockets too, it really lets that stripe shine.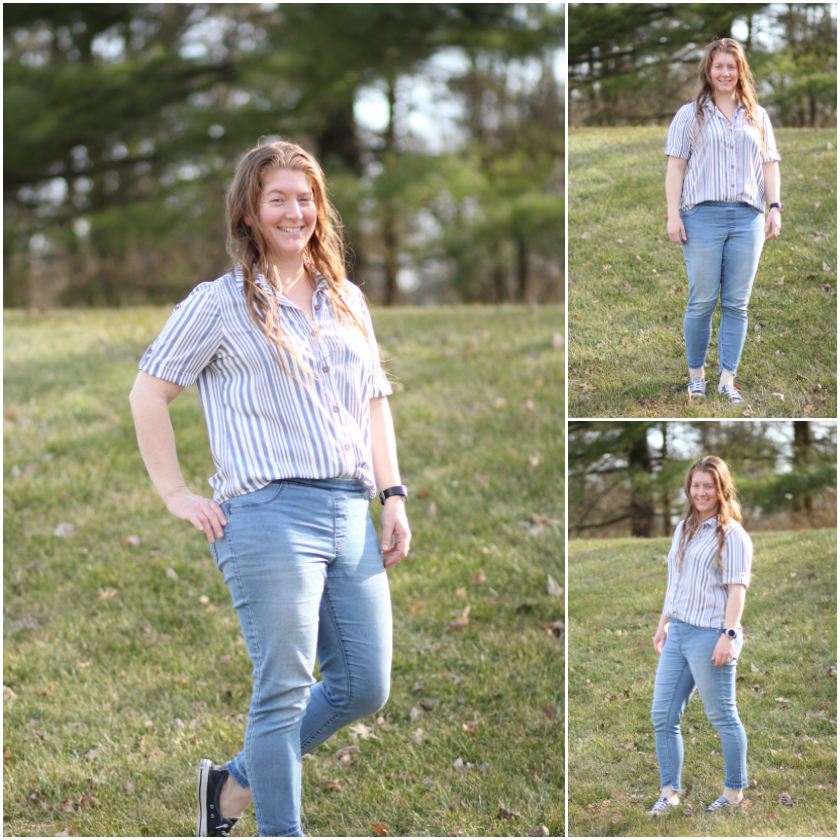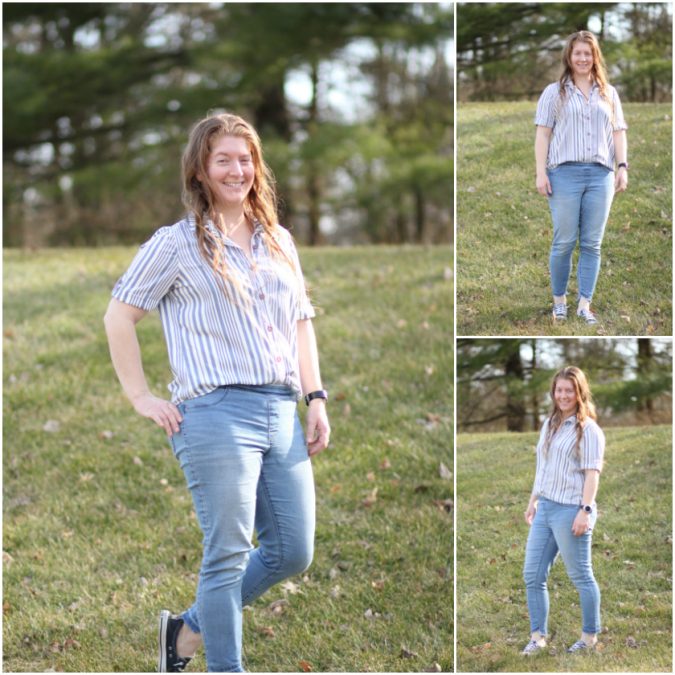 Emily made a couple versions! Her printed chambray is so classic and looks great with those Kendrick pants! And then she had the genius idea to use a scrap of Liberty for the pocket on her striped version! I love the print mixing – what a great way to use a little pop of a special fabric! She also left off the cuff on that version by simply cutting the pattern piece above the marked fold lines.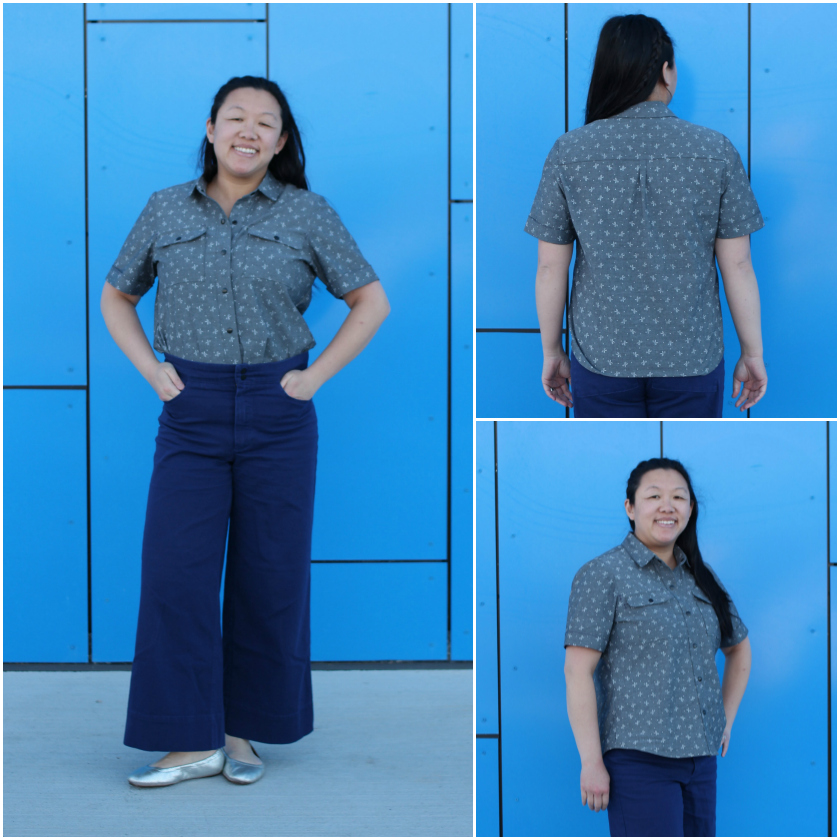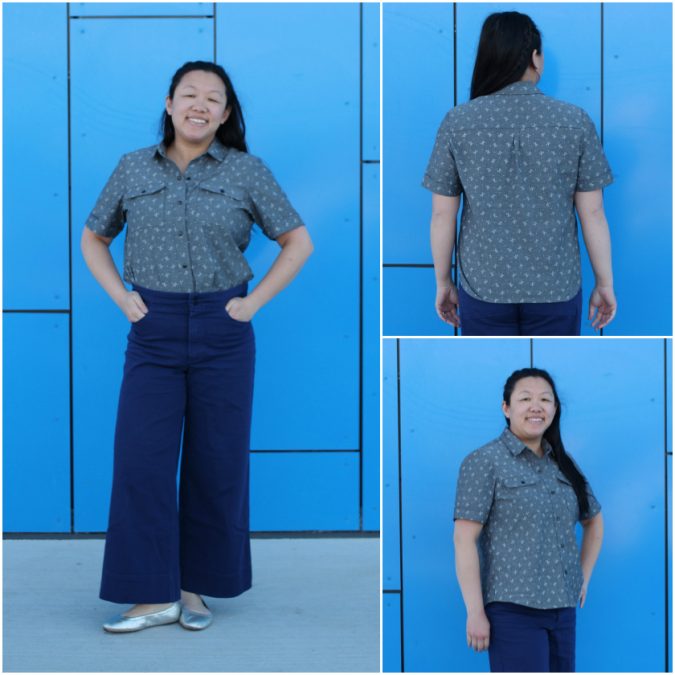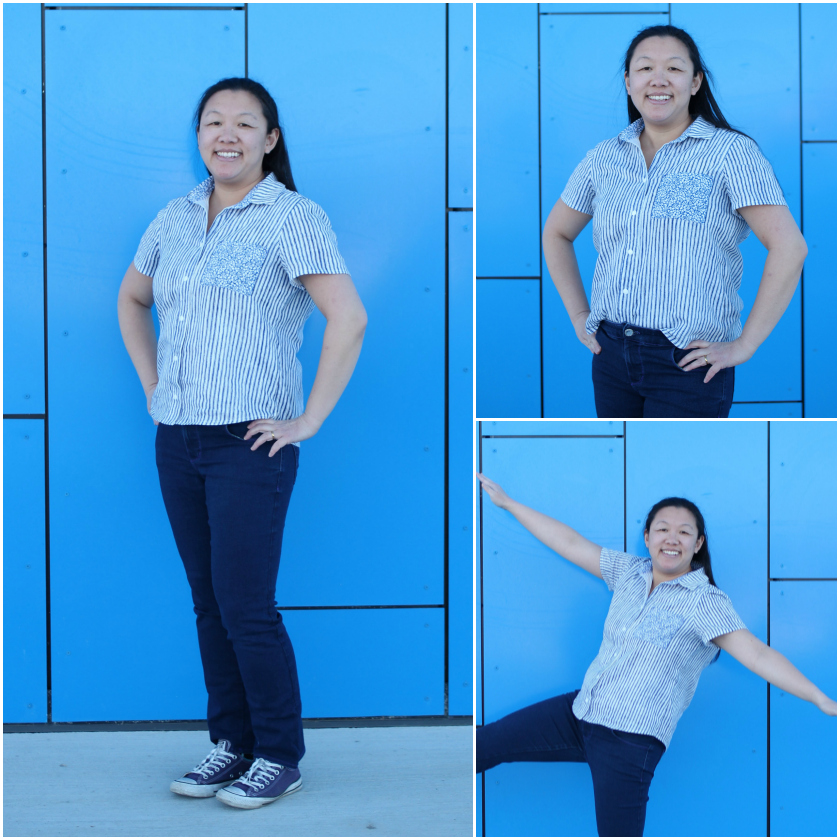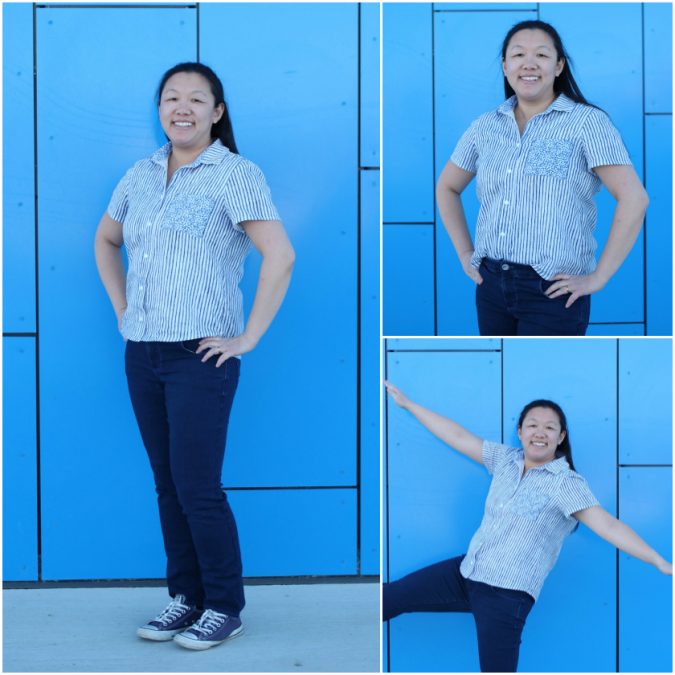 Indu is slaying as usual in her gorgeous saturated red version. Metallic buttons are such a great choice for elevating the dressy-factor on this pattern. That drape is to die for too!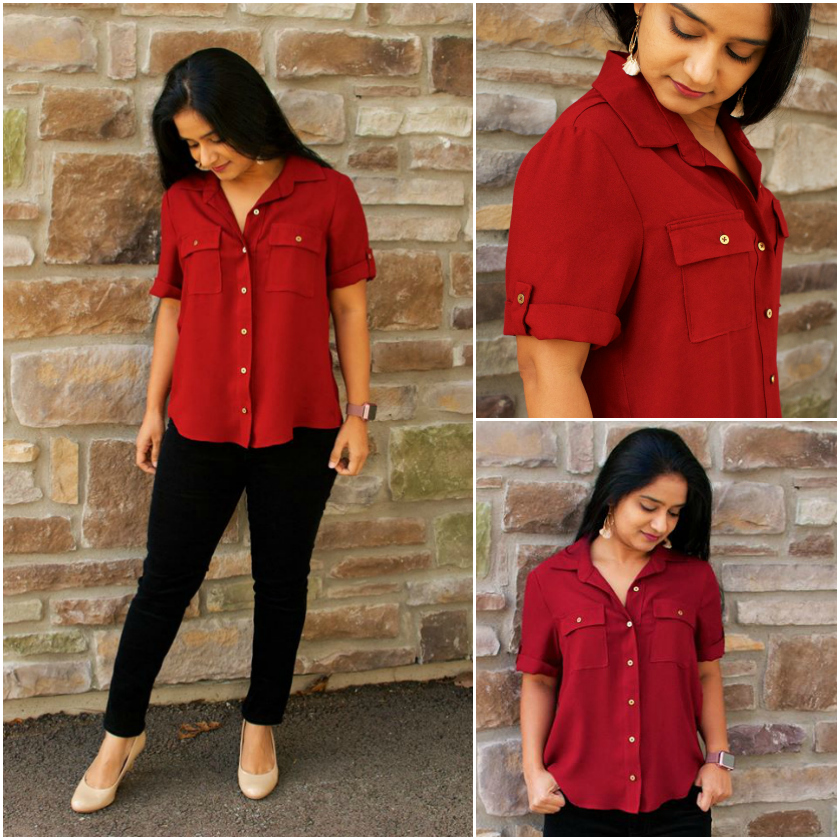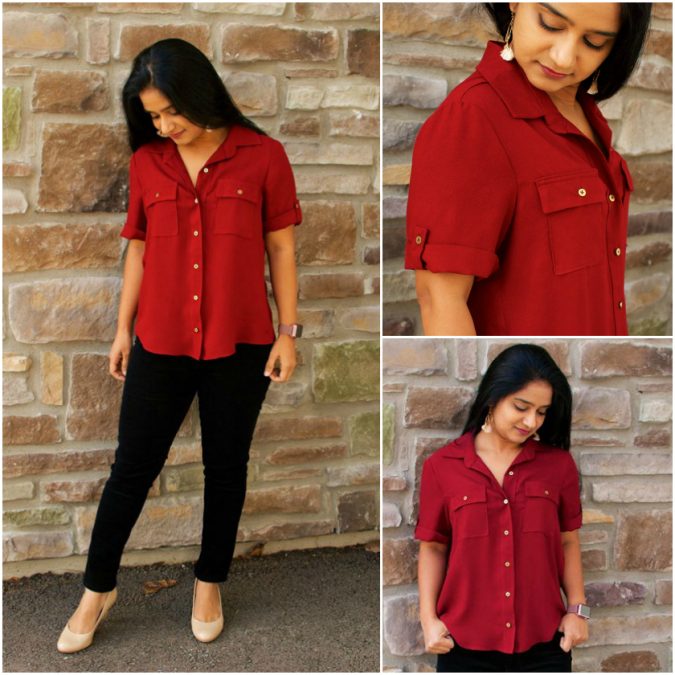 3 people used Liberty yardage while testing, which is terrifying to me as a designer, but thankfully the end results all worked out! Jill chose this gorgeous bird print for her Amherst and I really love her wooden button choice too! (PS if there was any doubt, Liberty is an EXCELLENT choice for the Amherst, though I recommend a muslin first!)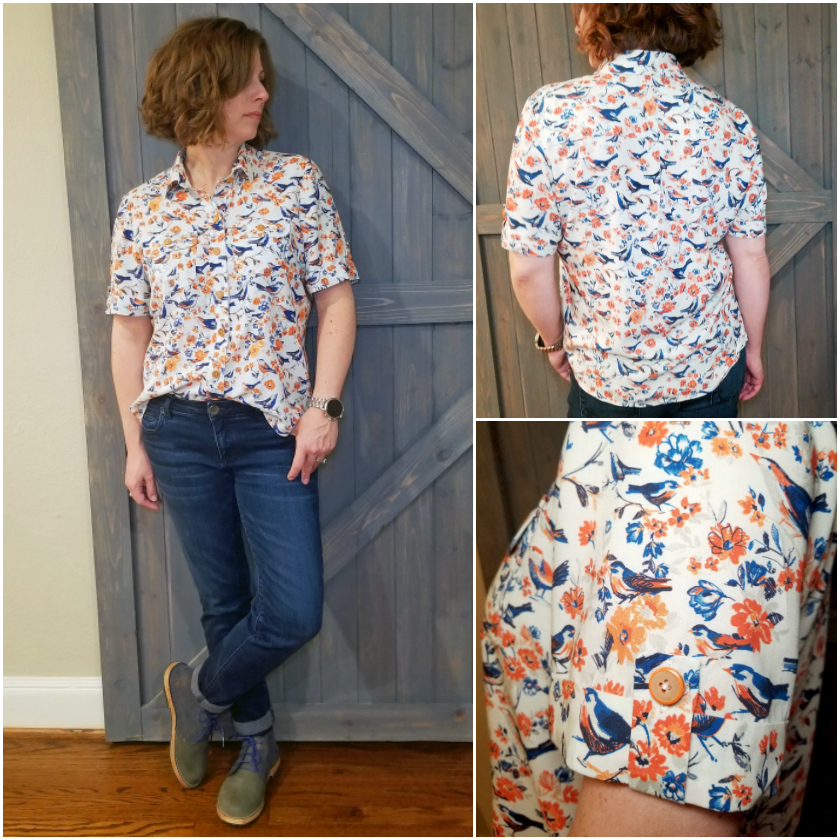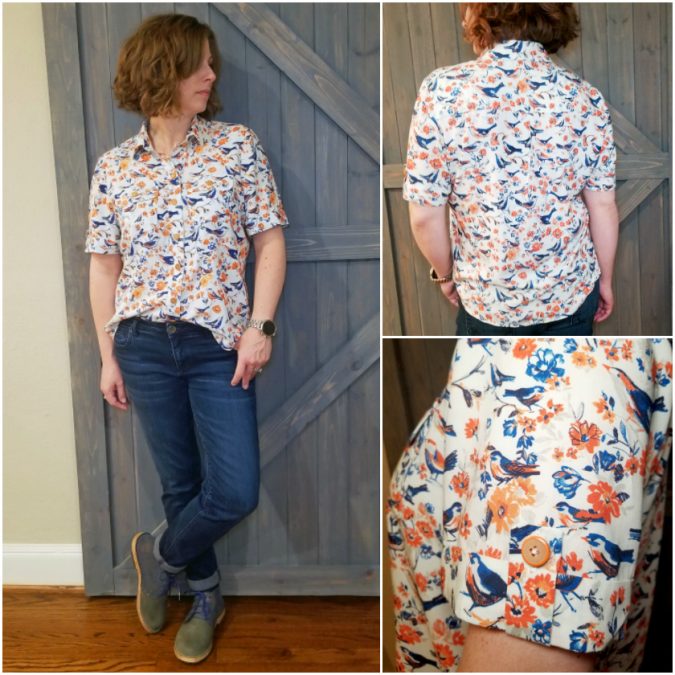 Here's another gorgeous stripe, from Kristin! I think changing up the stripe pattern on the pockets and yoke is the perfect idea – it adds so much visual interest and you don't have to stripe match! Perfect execution, Kristin!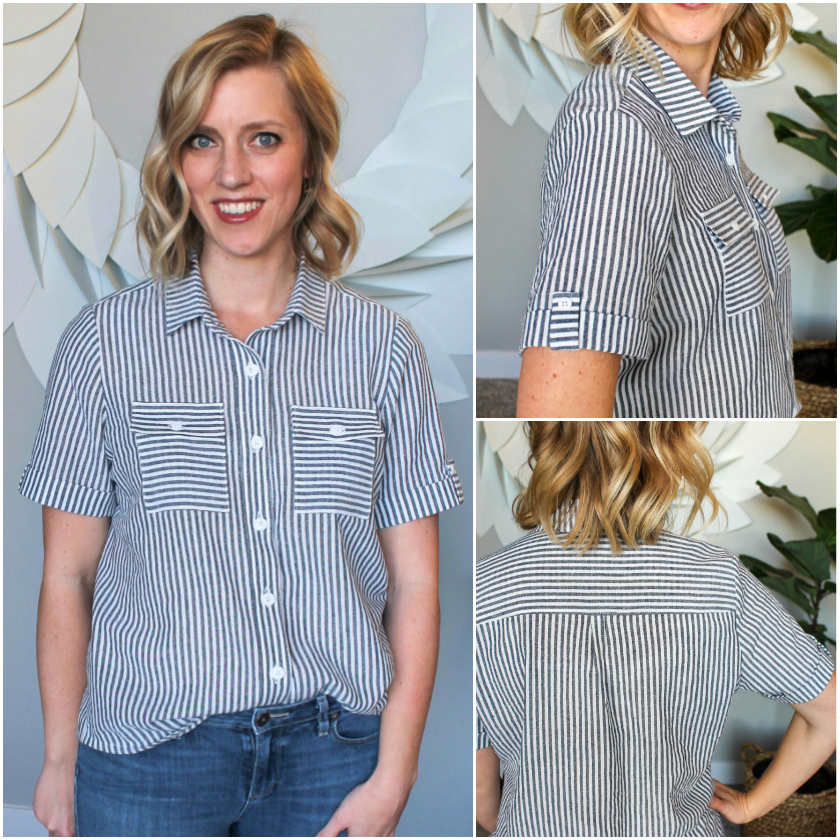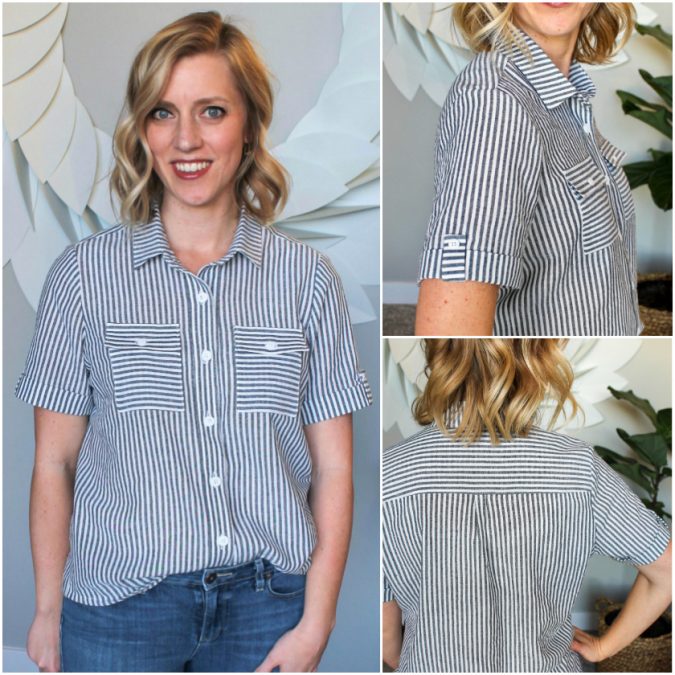 I think there was a collective gasp in our tester group when Leigh posted pics of her polka dotted yellow Amherst. It's just so gorgeous with that drape and shade, and makes me feel like Spring is here! This version also uses the FBA front piece!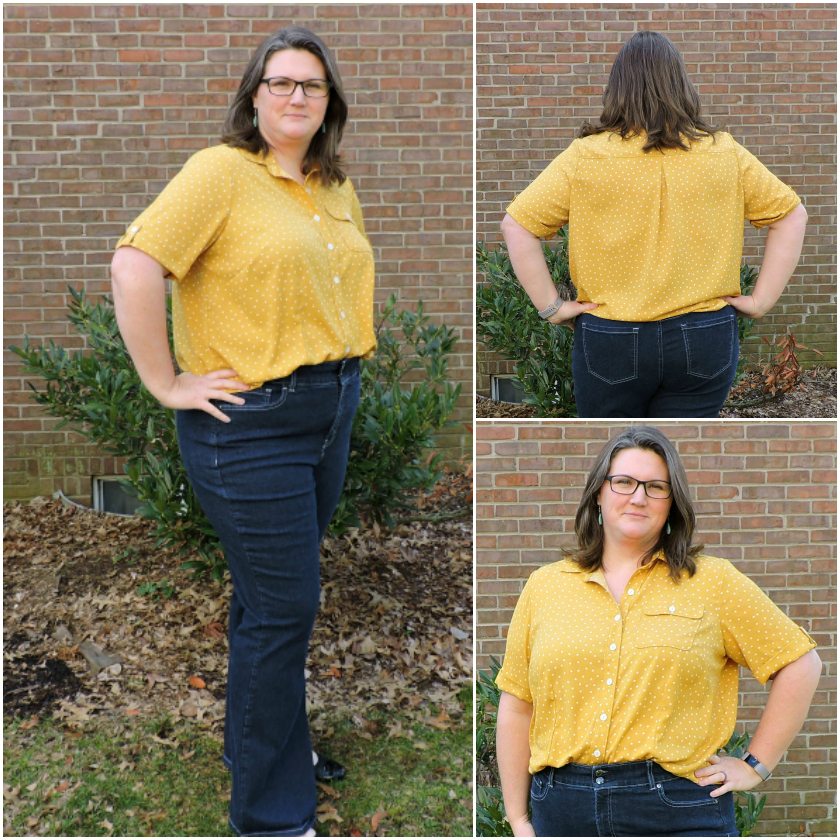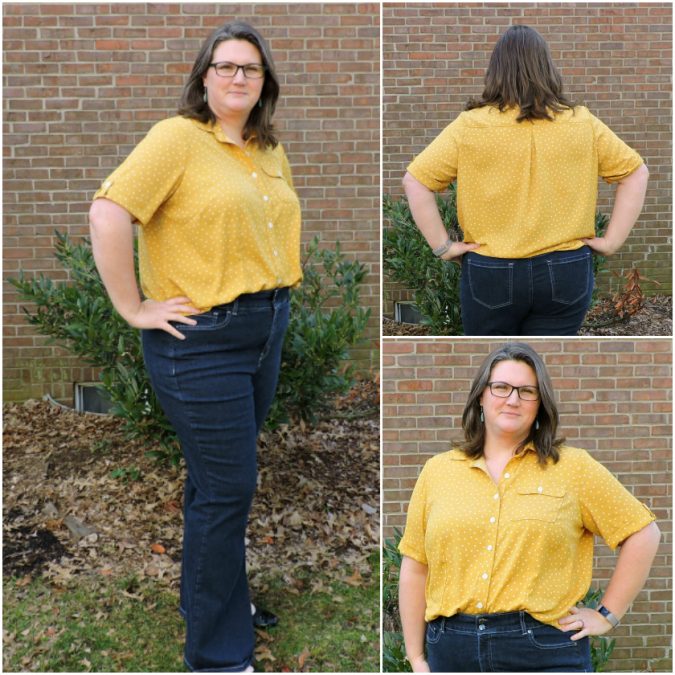 Loni made 3 versions of the Amherst during testing because of course she did. I can't decide which one I like best, but this super lightweight linen number totally has my heart eyes all over it. You can see her other versions on her blog!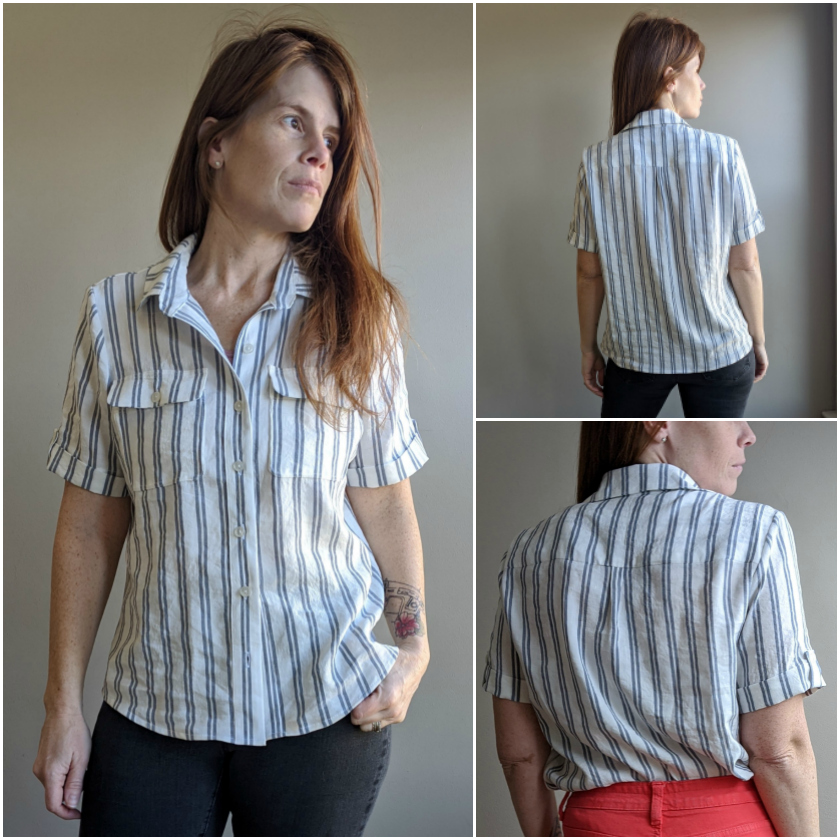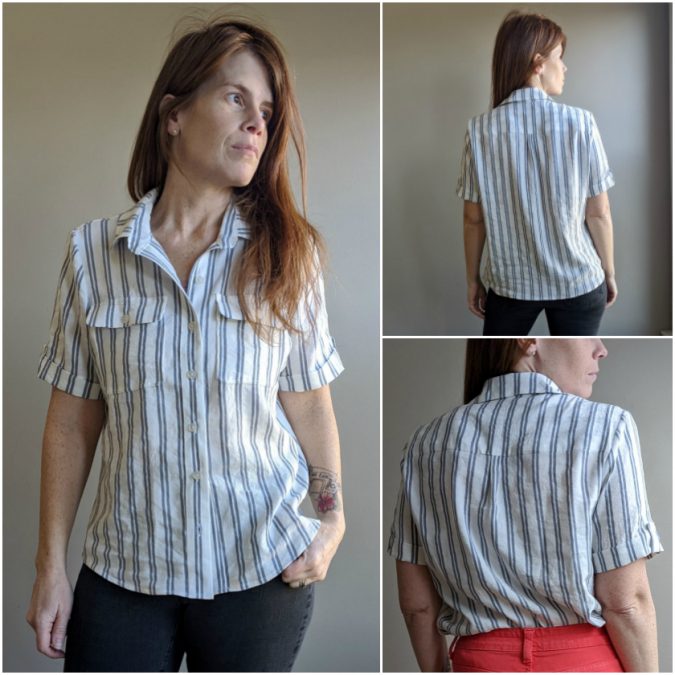 Melissa also made multiple Amhersts! First she shared that super pretty coraly orange top that made me want to book a vacation somewhere warm immediately. It's so fresh and Springy and bright! And then she shared her custom indigo dyed version and I was done for. Must. Copy. Immediately. Such a fantastic idea for an Amherst!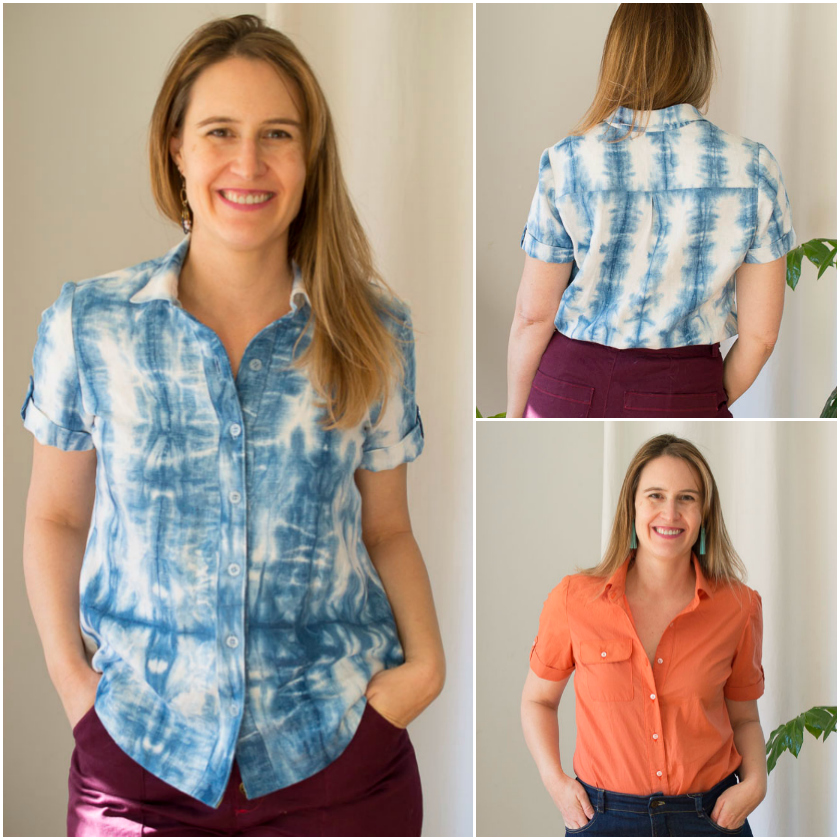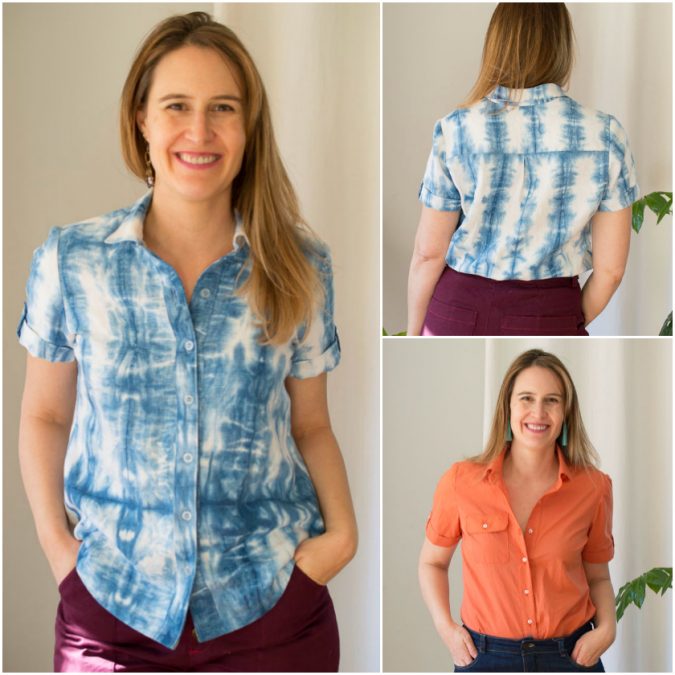 Patti always has that amazing classic style that I want to emulate and her Amherst is no different! A pale blue cotton button-down is exactly what every woman's wardrobe needs! I love how the square pockets and pocket flaps keep it a bit more edgy too – great detail and choice on this one!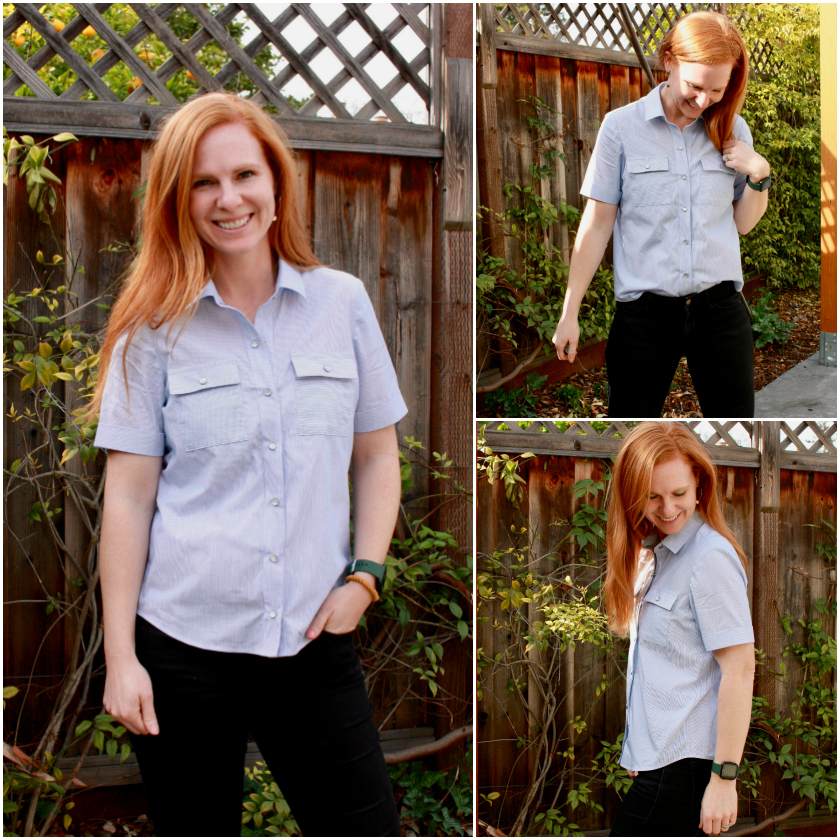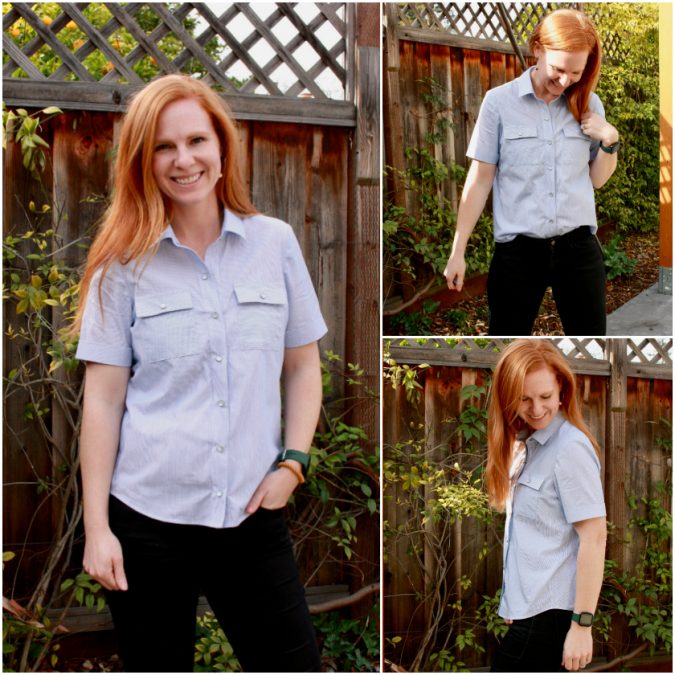 Rachel's dark chambray had us all doing a double take. I love her choice to do a monochromatic button to not detract from that beautiful shade and texture on her fabric. I can see this going with EVERYTHING!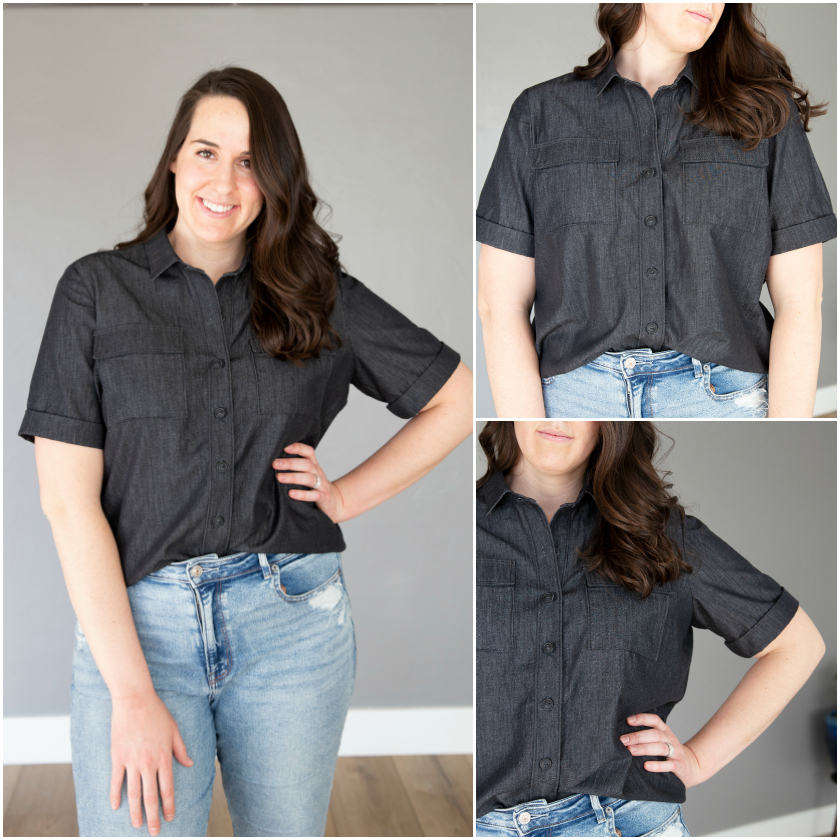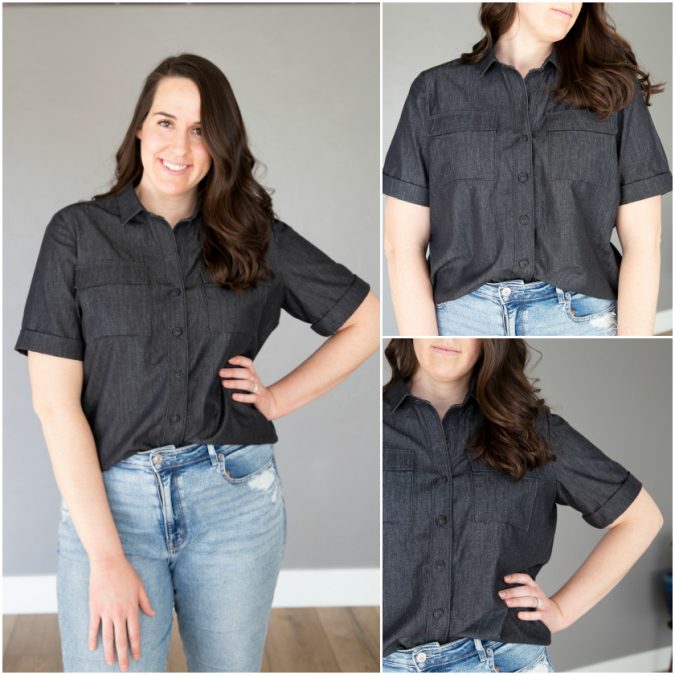 Rebecca's use of twill tape to accent her pockets and in place of a sleeve tab had me wondering if I could squeeze in another sample before release. I can't get over how amazing that one little detail is for the Amherst! I know I'm not alone in wanting to copy this look too! So very smart.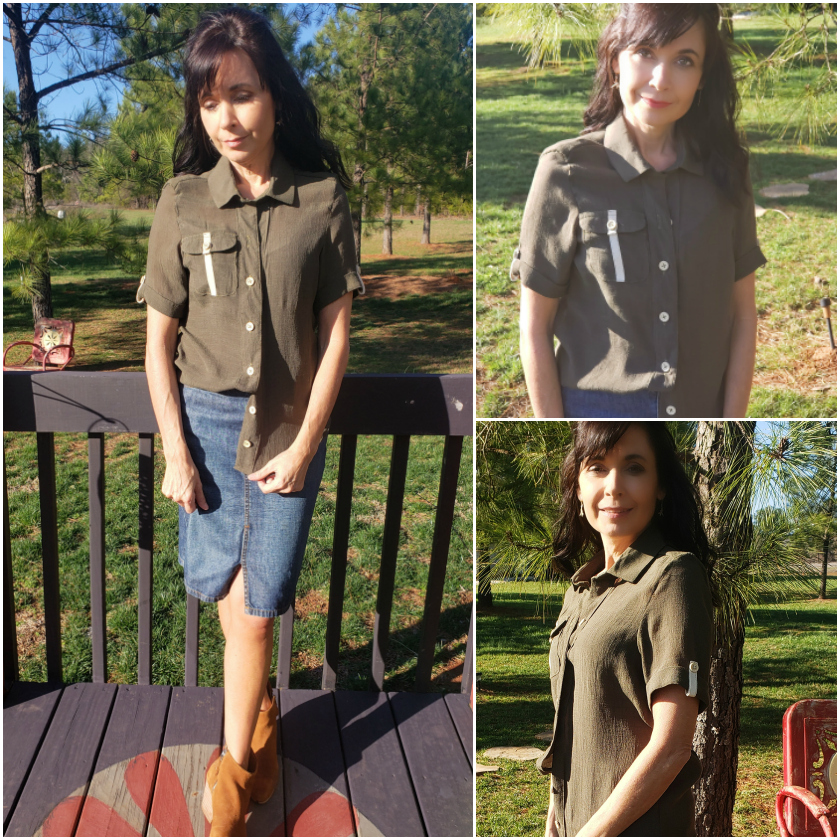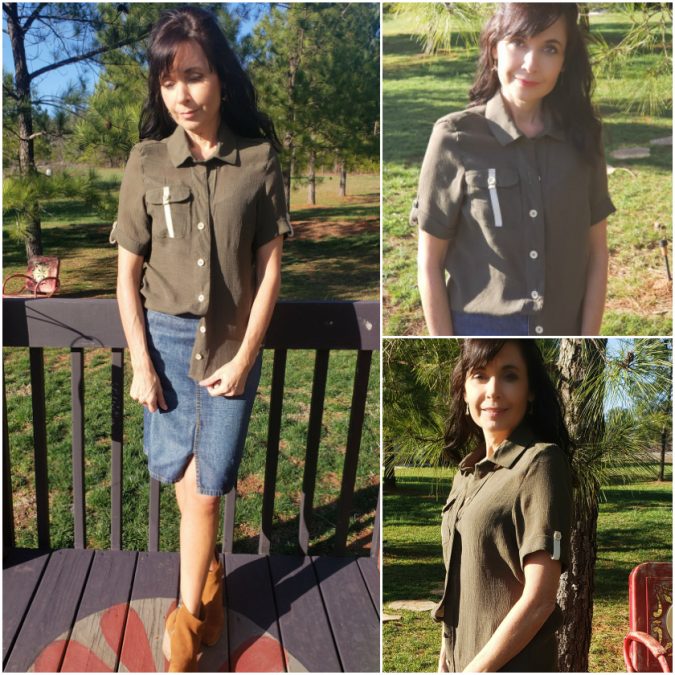 Shayna used the prettiest print for her Amherst and I love that rayon drape! I think a small print like this is perfect for elevating a daily jeans and shirt look. And I had to include a picture with her pretty jacket – the Amherst layers so well!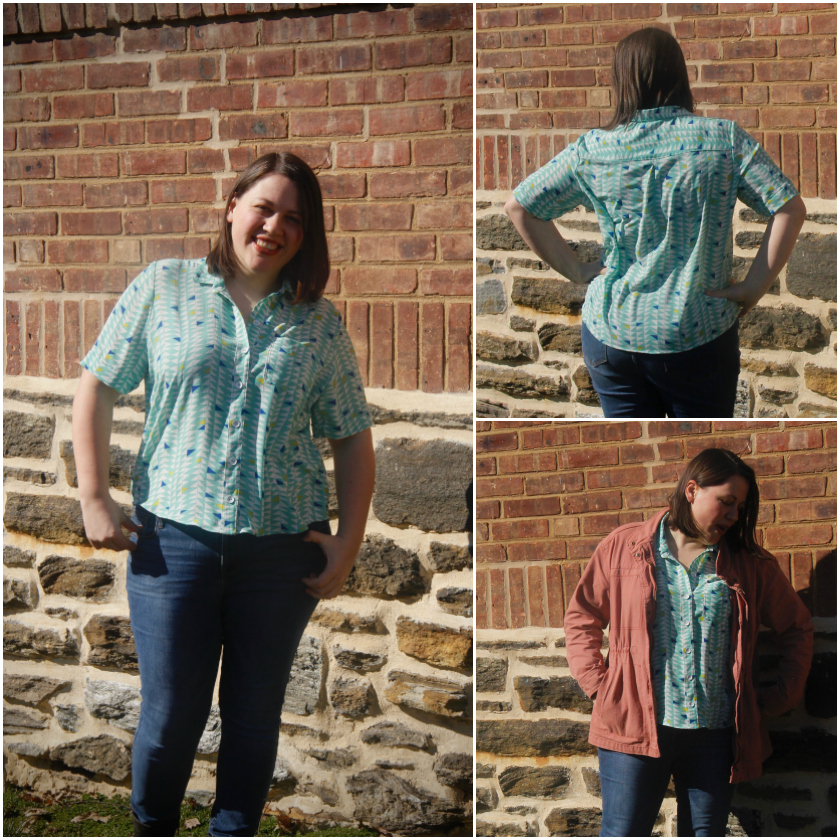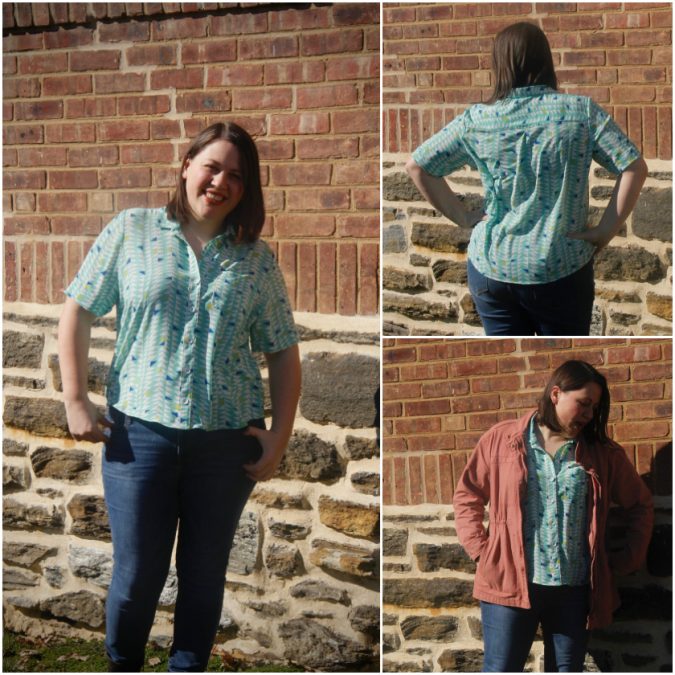 Tami's Amherst is effortlessly cool, like everything she makes! I love it half tucked into a casual pair of trousers like this, and that stripe is just gorgeous!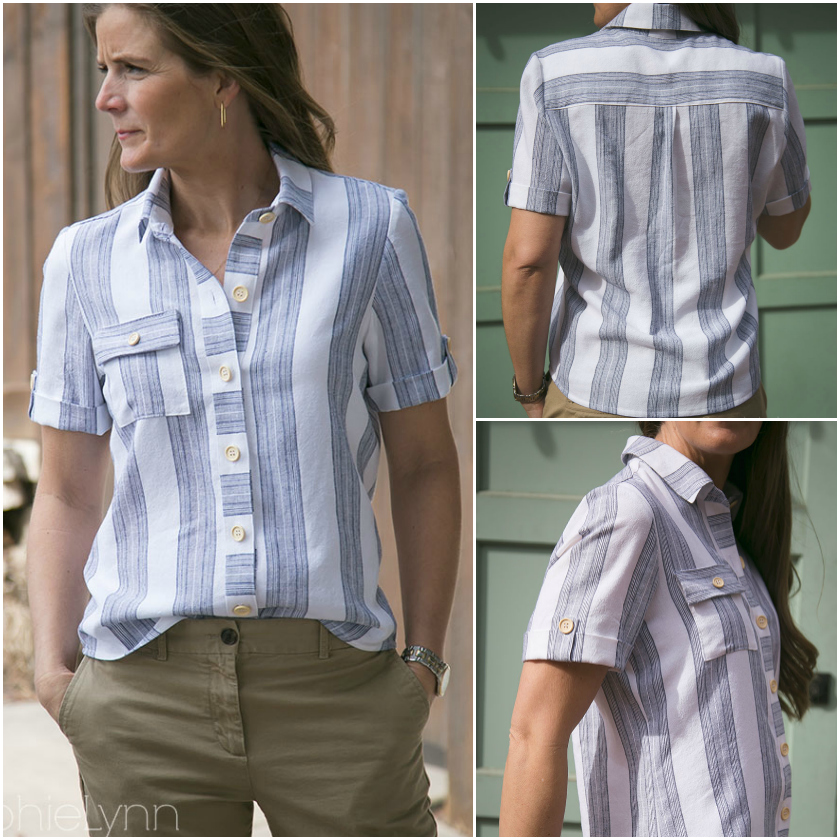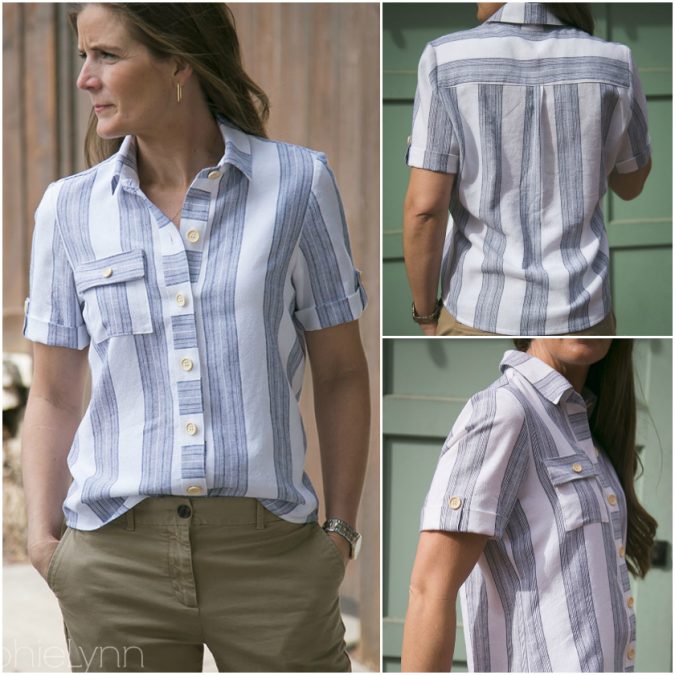 Teri also used a Liberty print and after I stopped covering my eyes in fear I was able to appreciate just how gorgeous this on her! A contrast collar stand facing is a really good idea, in case you were wondering 🙂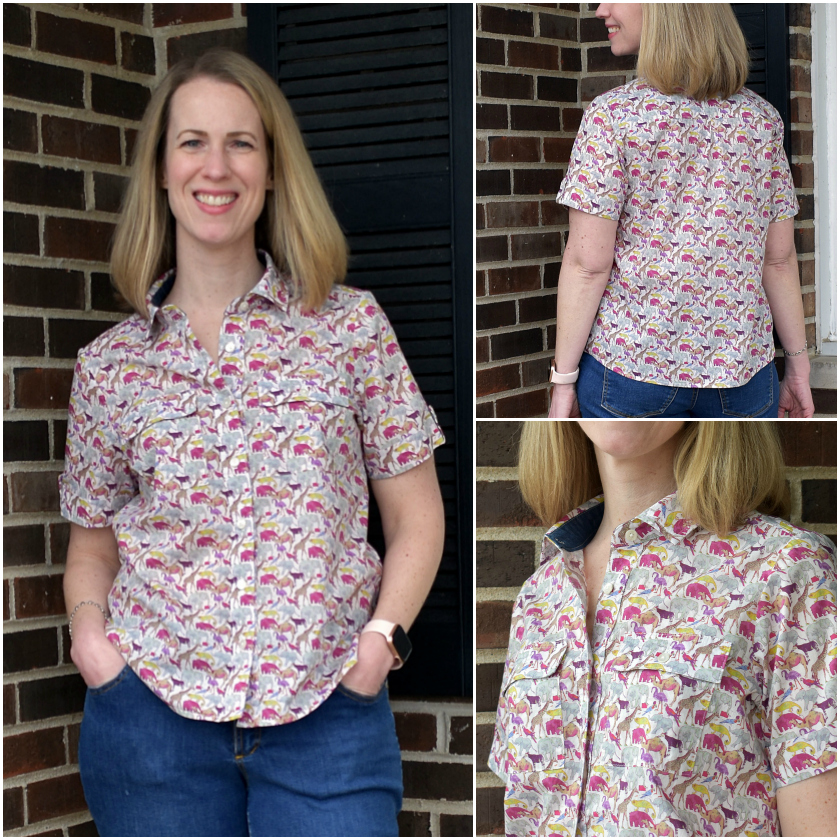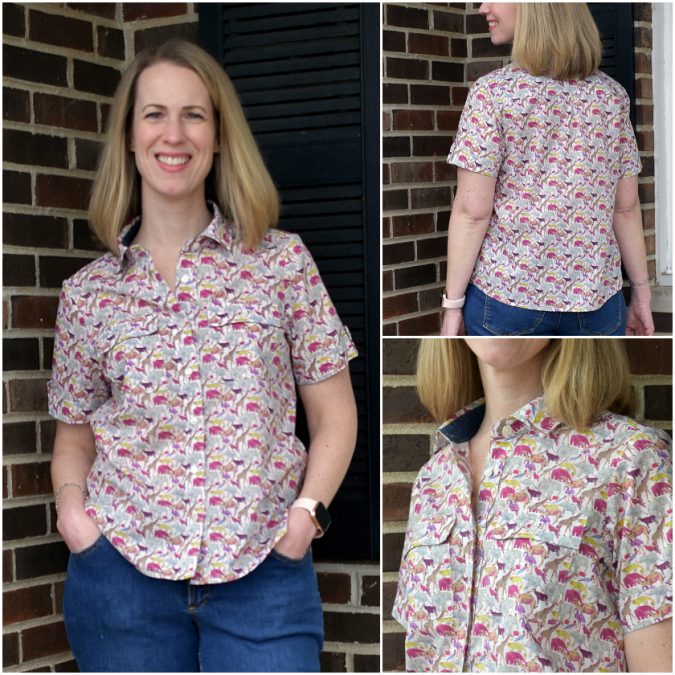 ---
Thank you so much for all your hard work, ladies!