Thank you so much to all of the amazing Seaforth testers for all their hard work! Please note that the Seaforths were narrowed through the hip after almost all of these were made, most notably on view A. I hope you enjoy scrolling through all these gorgeous garments from these very talented sewists!
---
Amy made a classic pair in a light linen – perfect for pairing with a tank in warm wearther!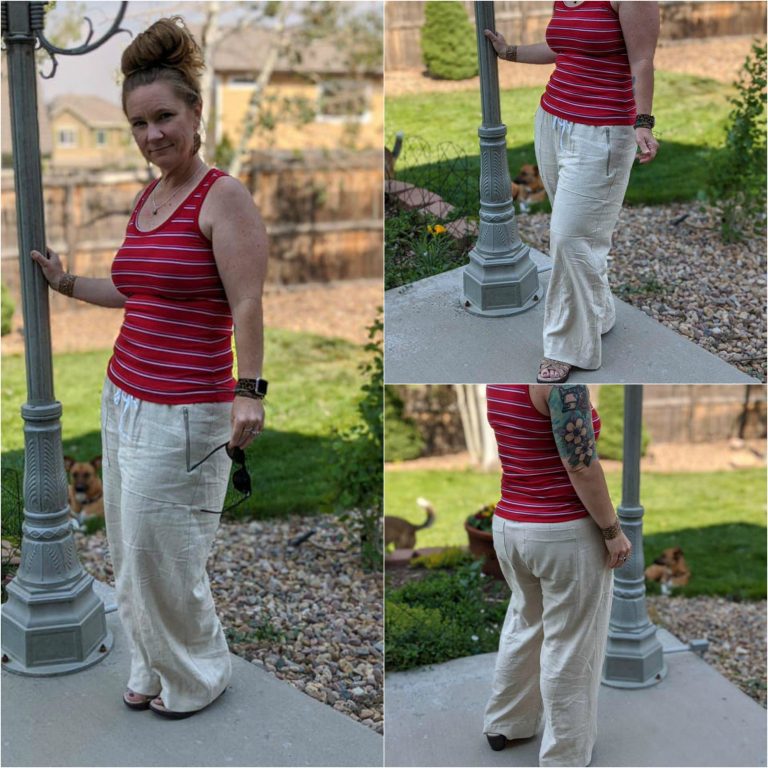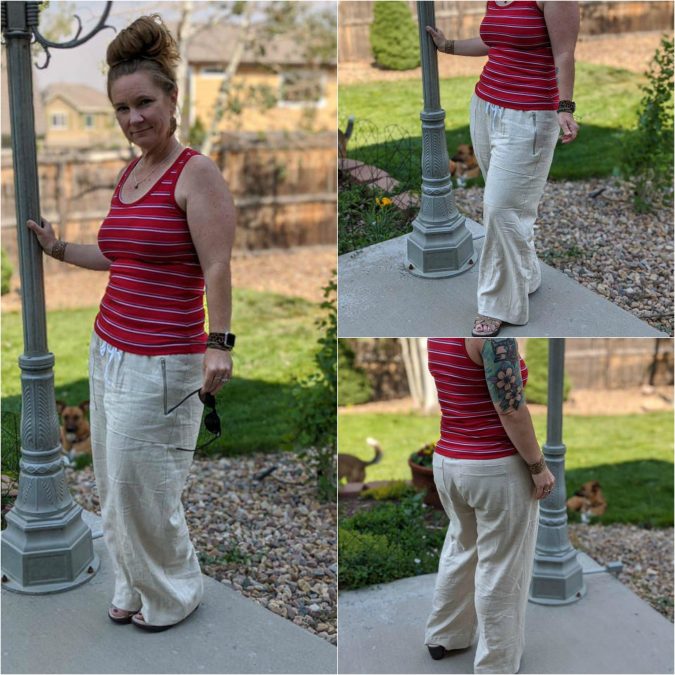 The color on Amy's Seaforths is so good! Love them with a graphic tee!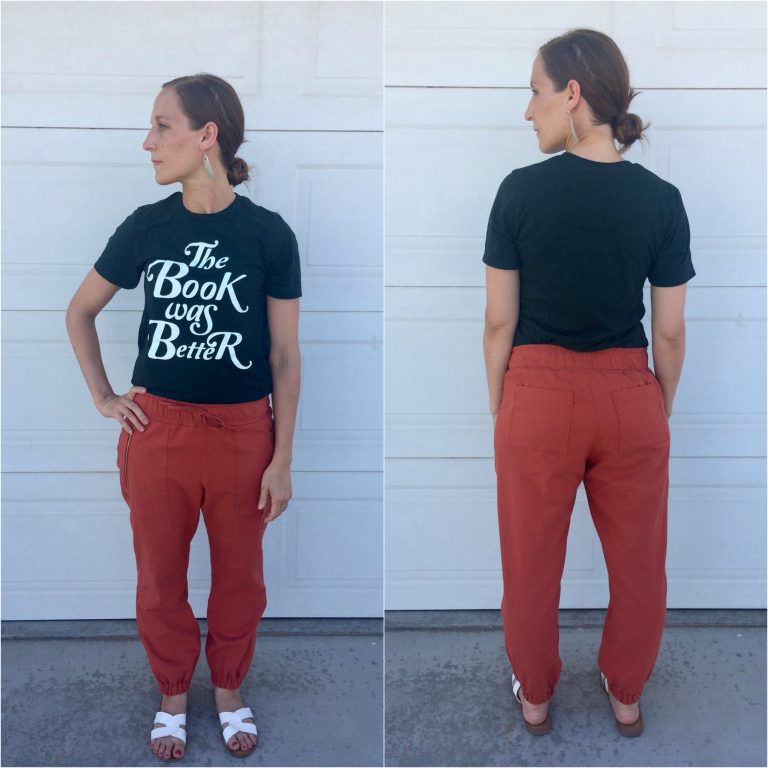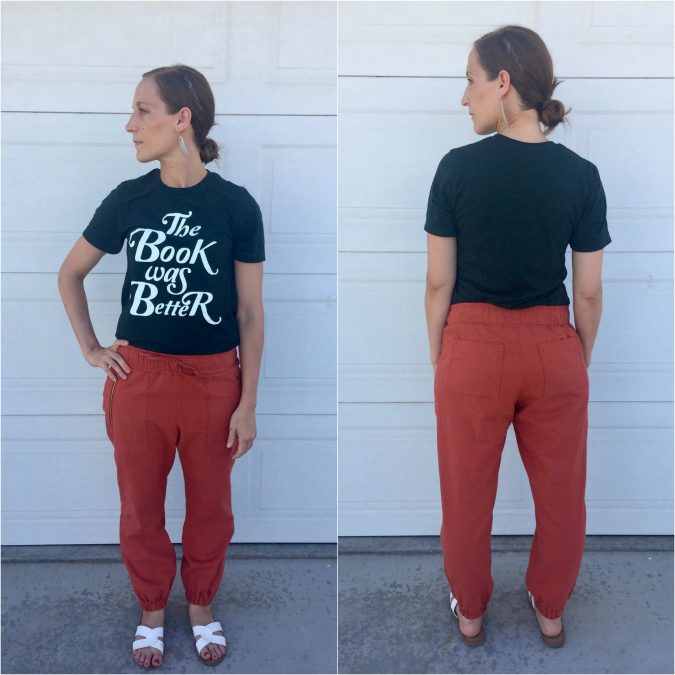 Anne topped her Seaforths with a Key Largo for the perfect summer outfit!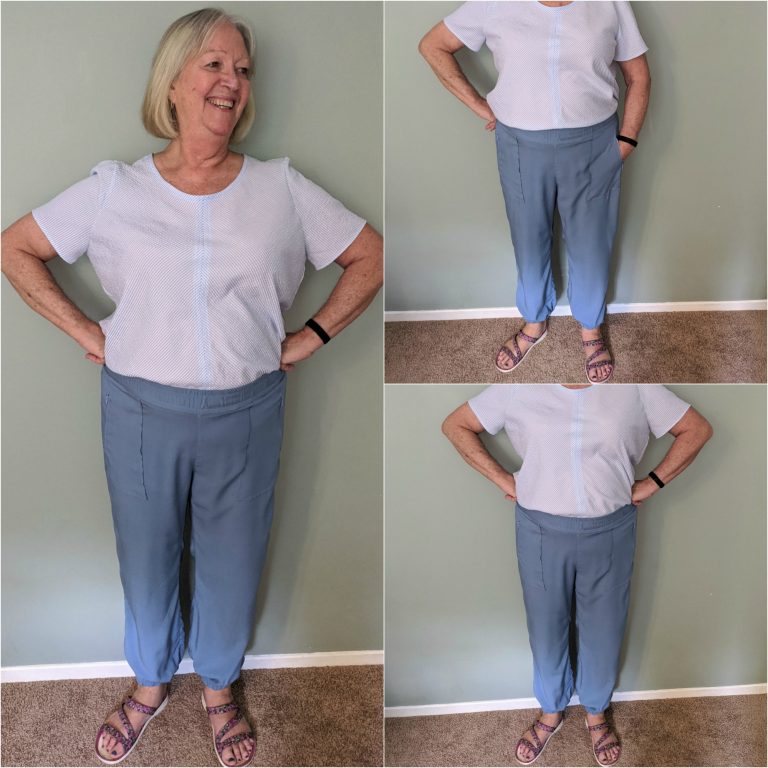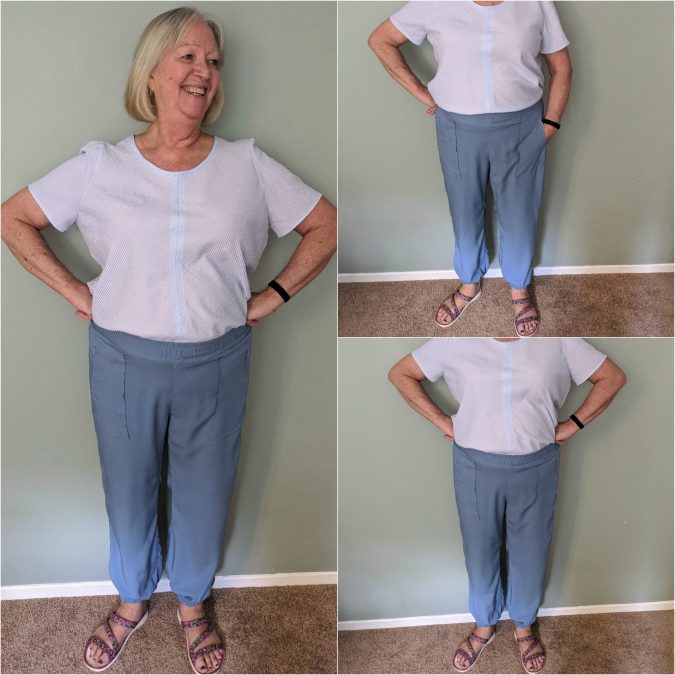 Love Ashley's casual but cute outfit using the Willamette and matching sneakers!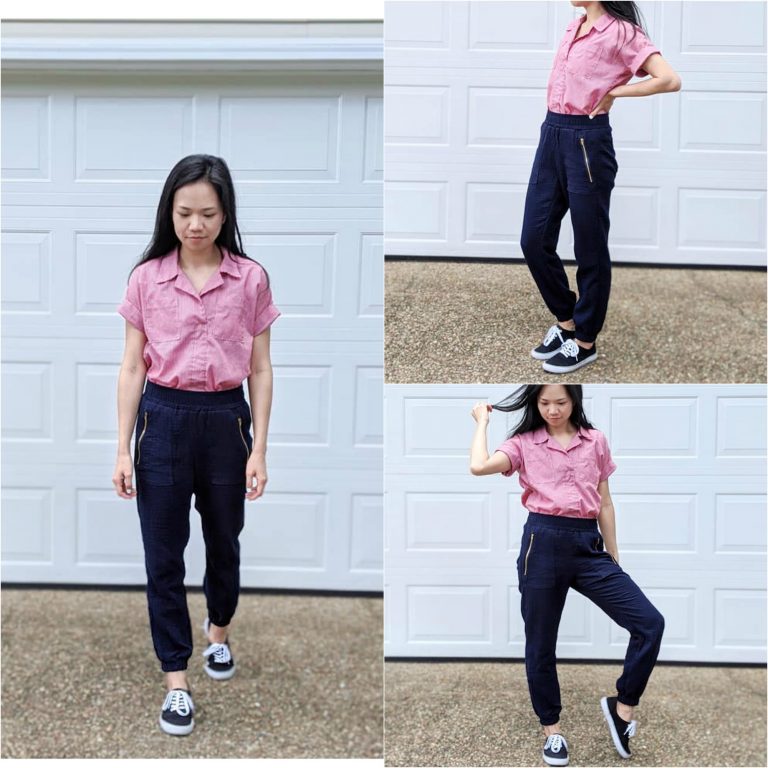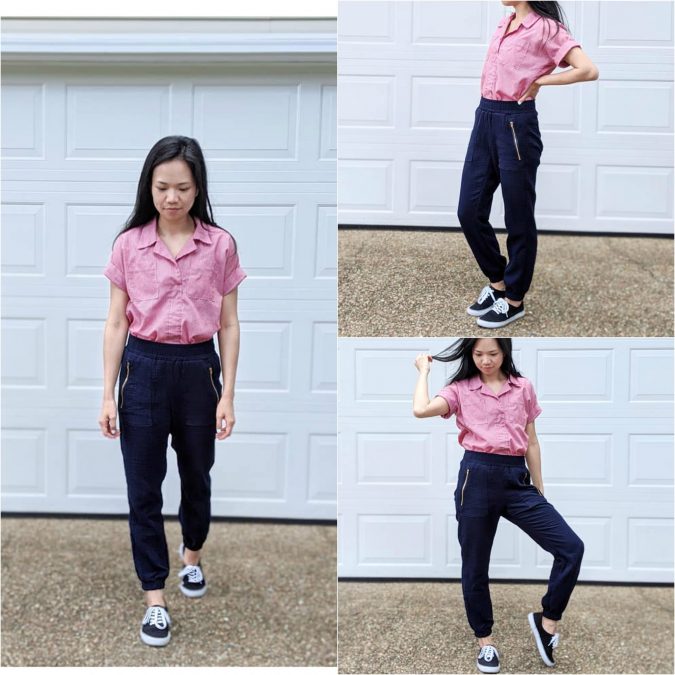 Becky used a super drapey stripe for her Seaforths – I love the silhouette with this type of fabric!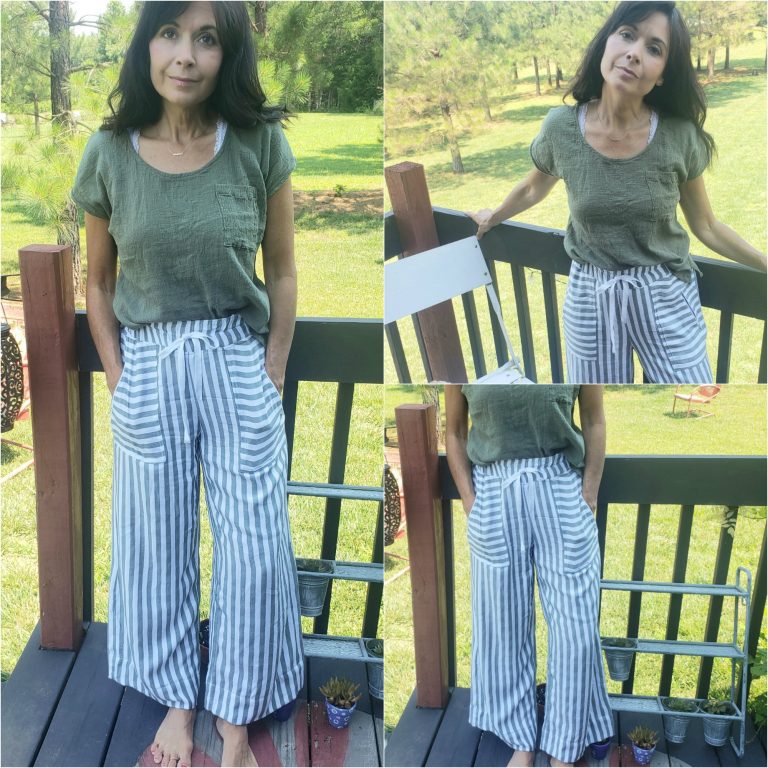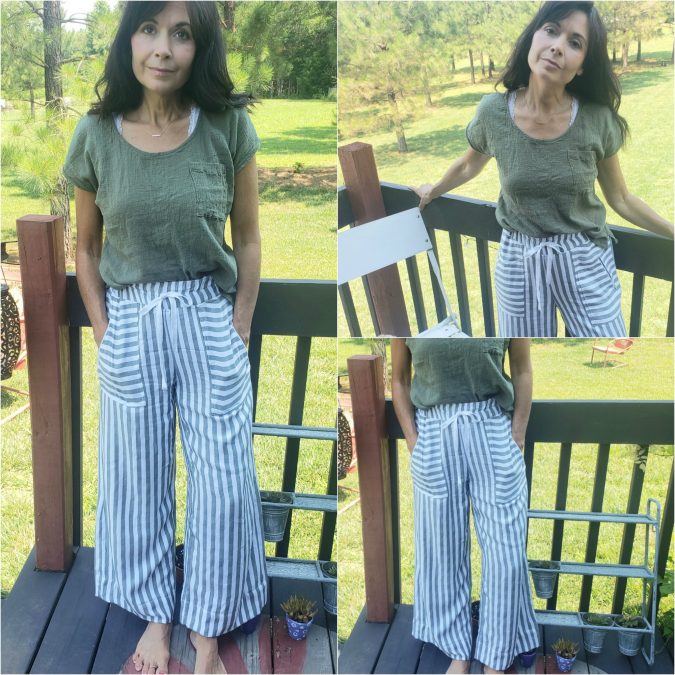 Cassie is speaking my language with her v-neck, birks, and classic Seaforths – outfit uniform goals for sure!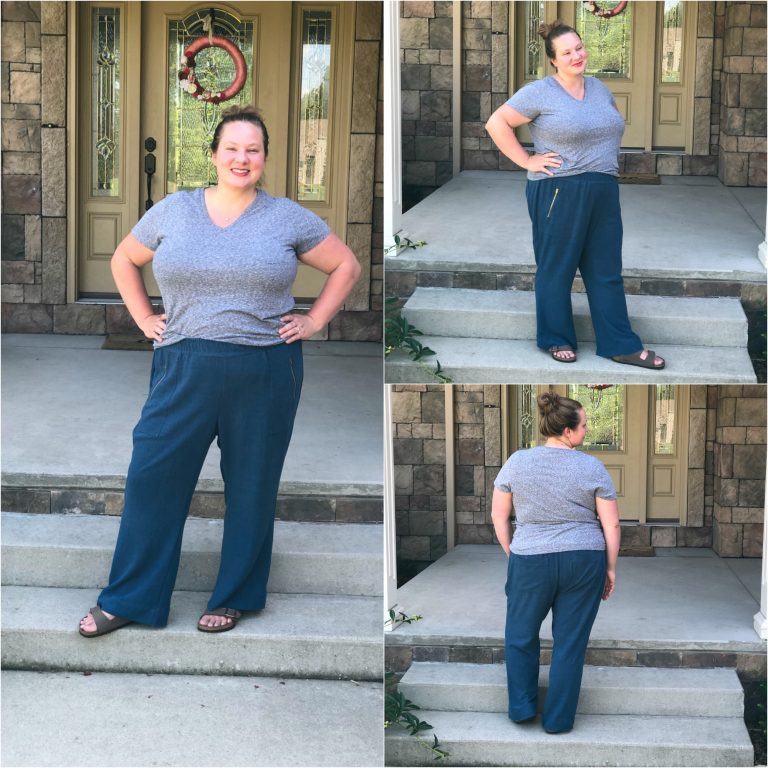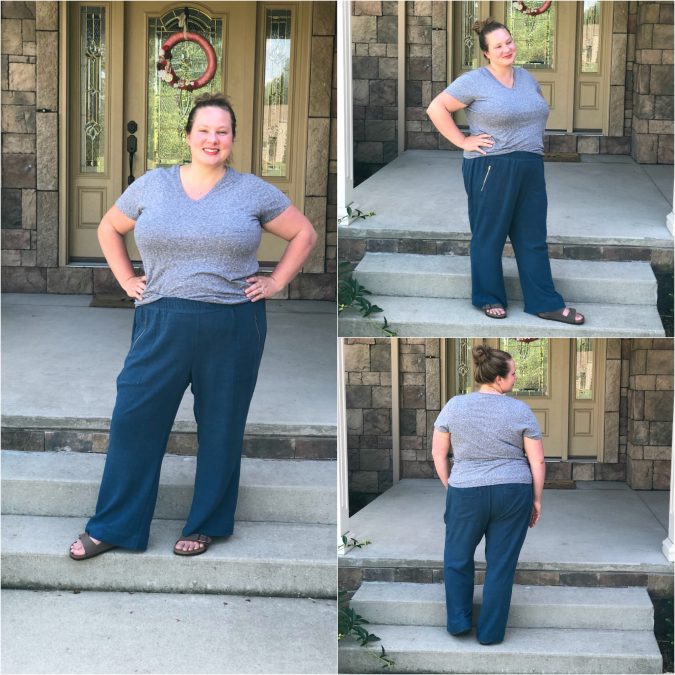 Navy and white check + olive is always a good idea! I love how Cathy tied the Amherst to pair perfectly with her Seaforths!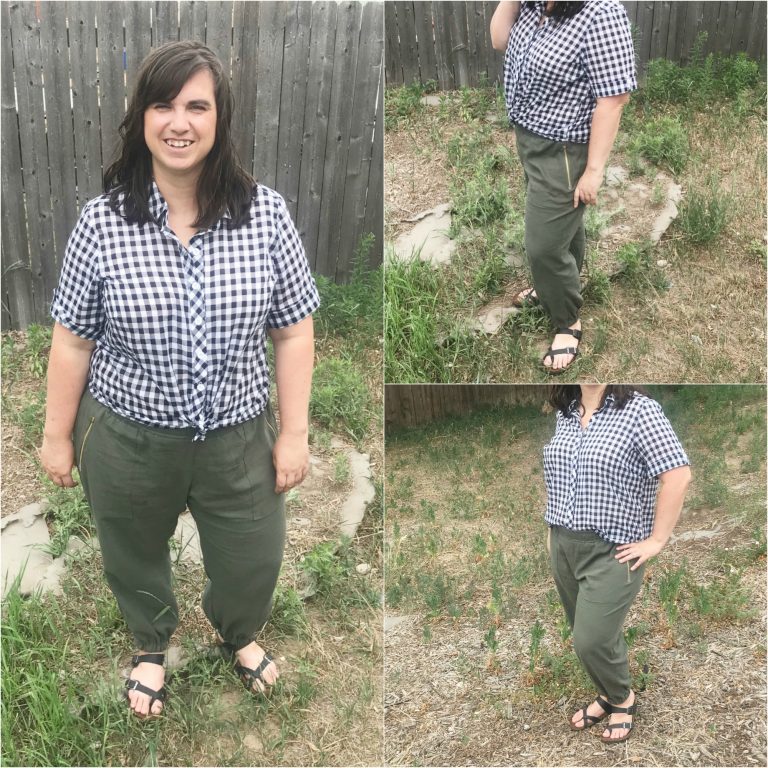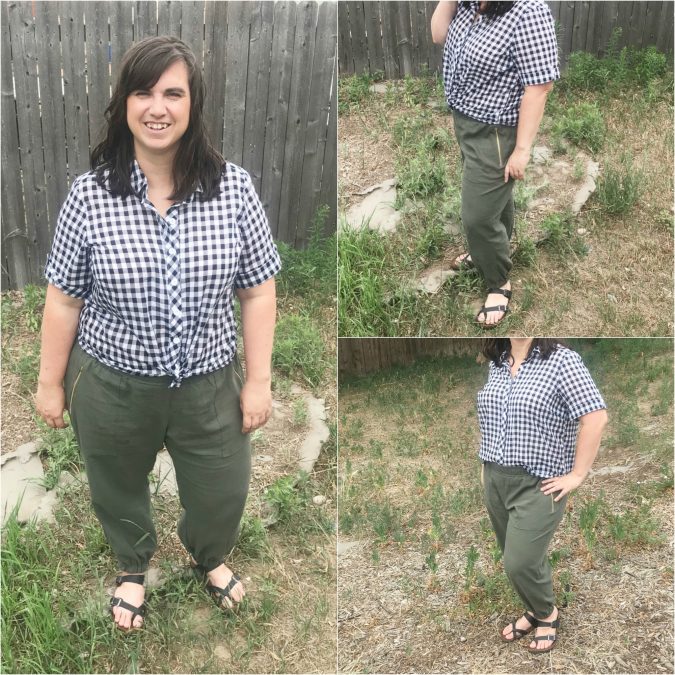 Cori made such a classic pair of view B Seaforths – they'd be a wardrobe staple for sure!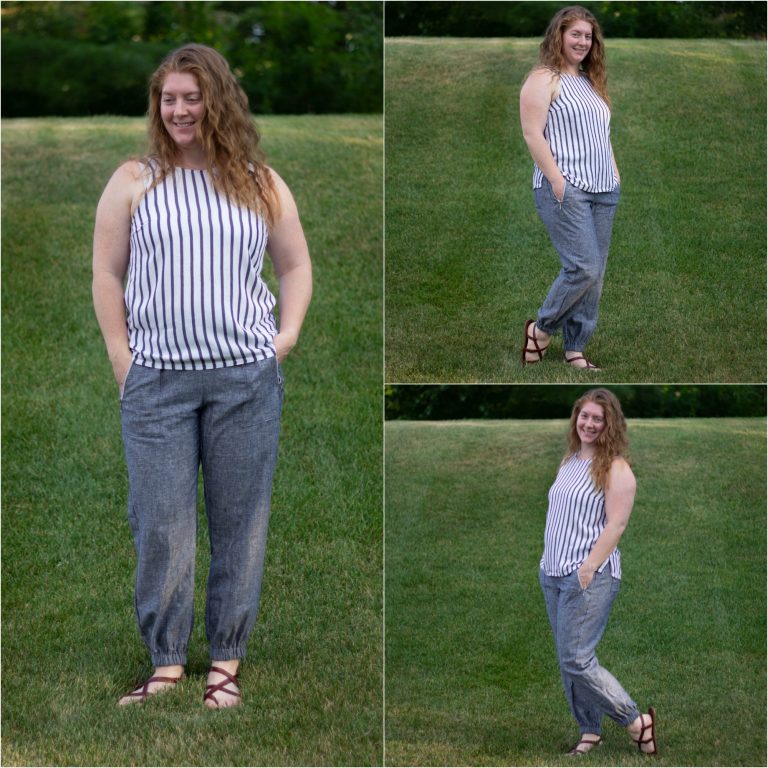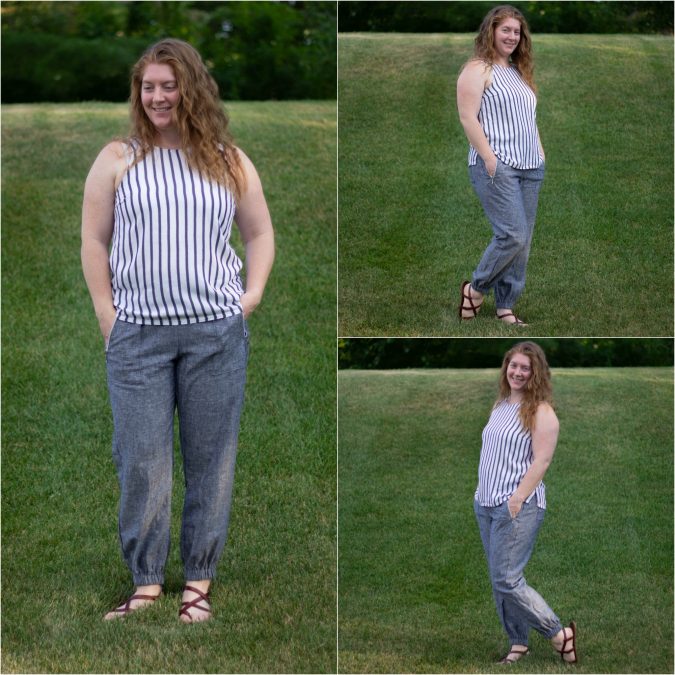 Courtney also used a super drapey fabric for her Seaforths for the perfect mix of comfort and style!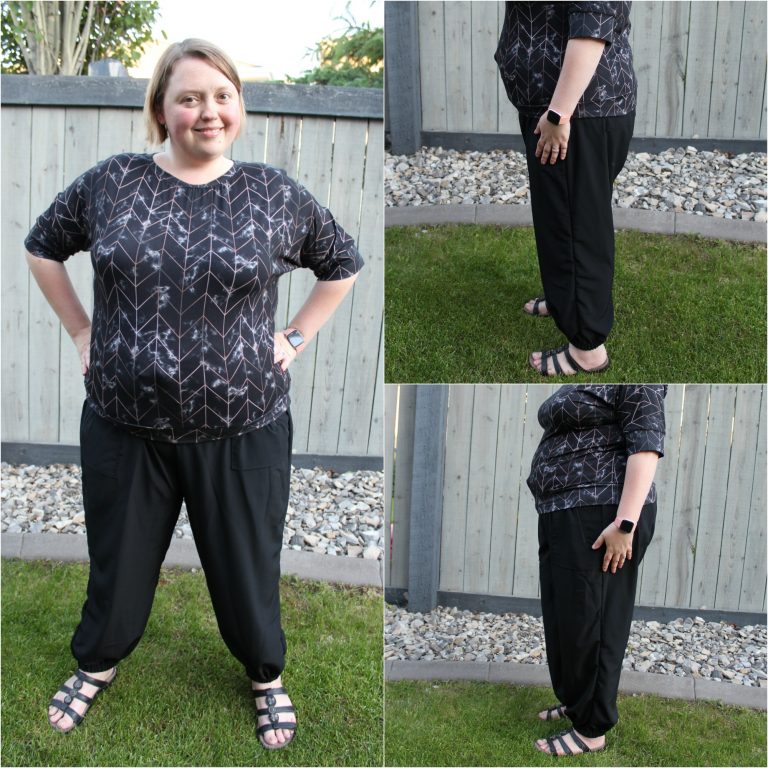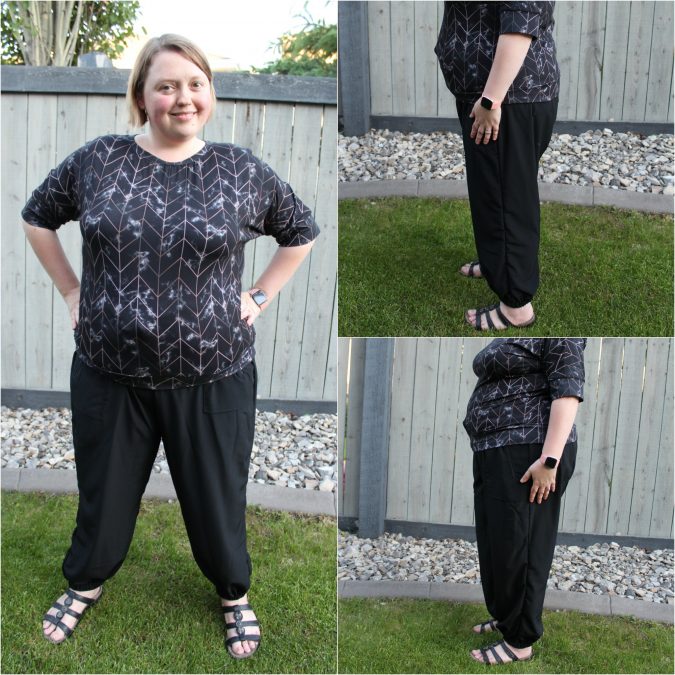 Courtney did what we all wish we could do and styled her Seaforths with a Biscayne at the beach! How gorgeous are her pants and these pics!?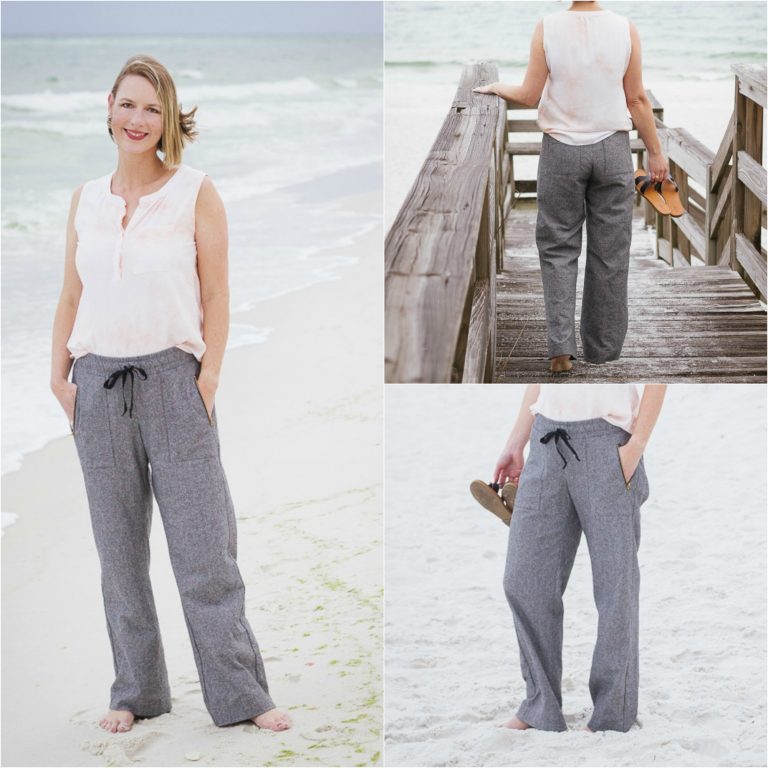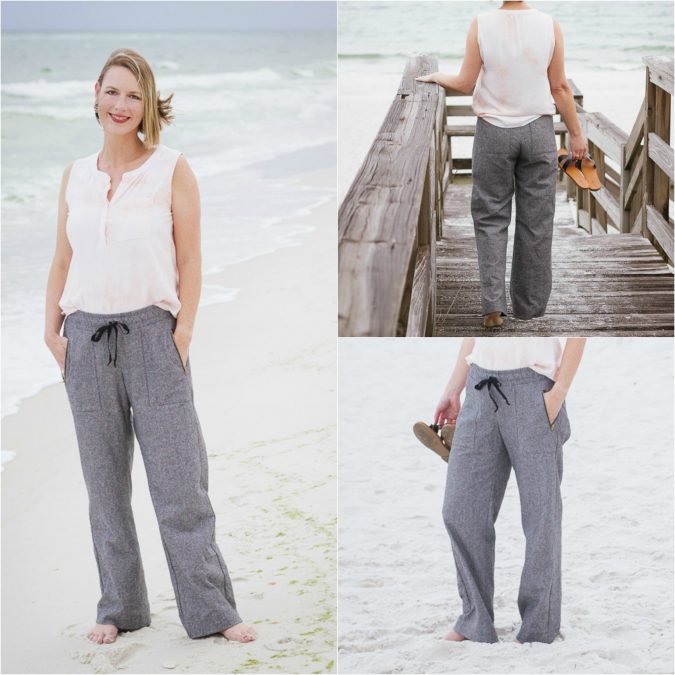 I love Fleurine's outfit pairing with a cami and heels! So fancy to go with that gorgeous backdrop!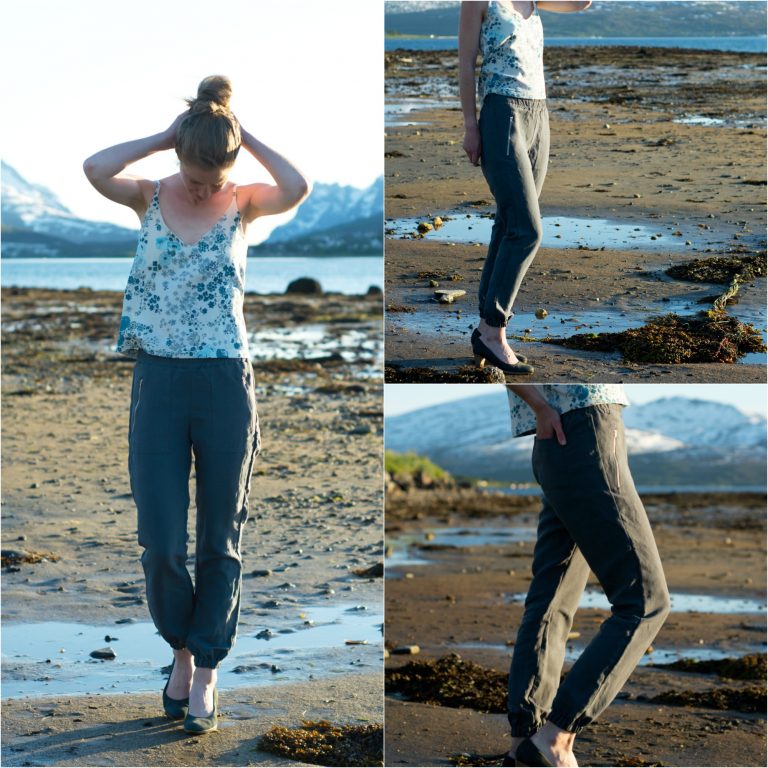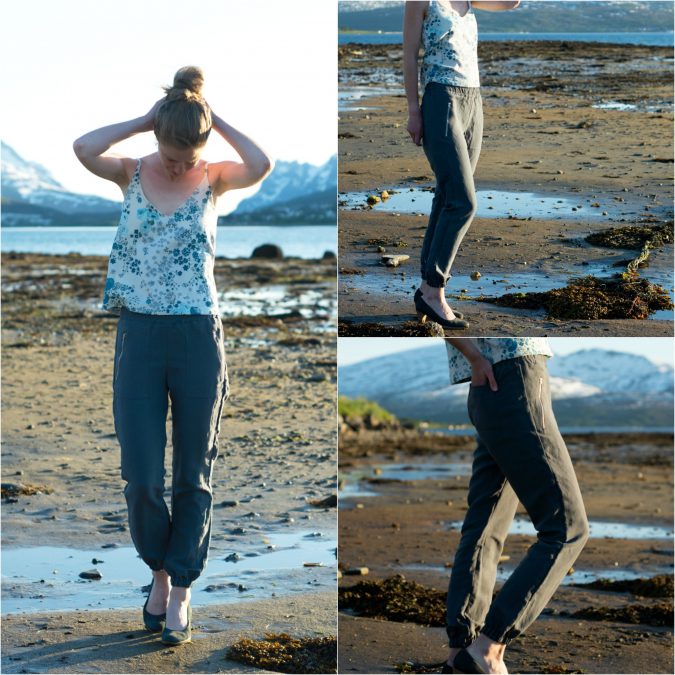 Heidi made two pairs of Seaforth view As – one in a classic lightweight linen with gorgeous gold colored hardware and a cute striped version with a rayon blend!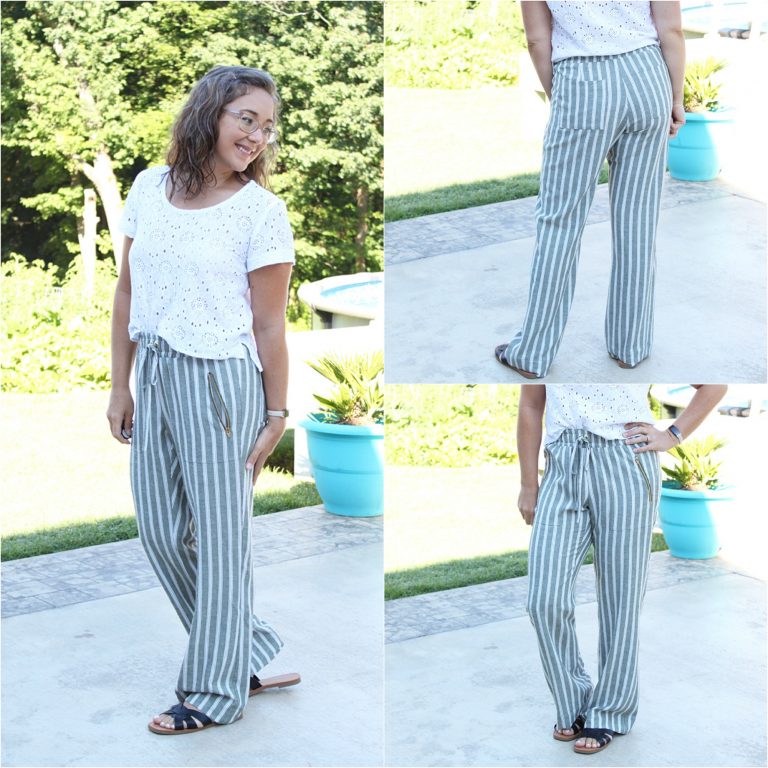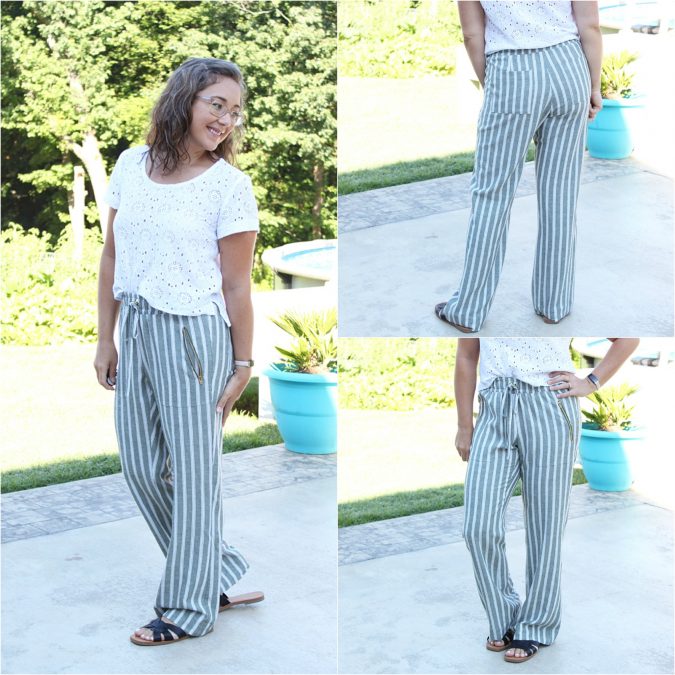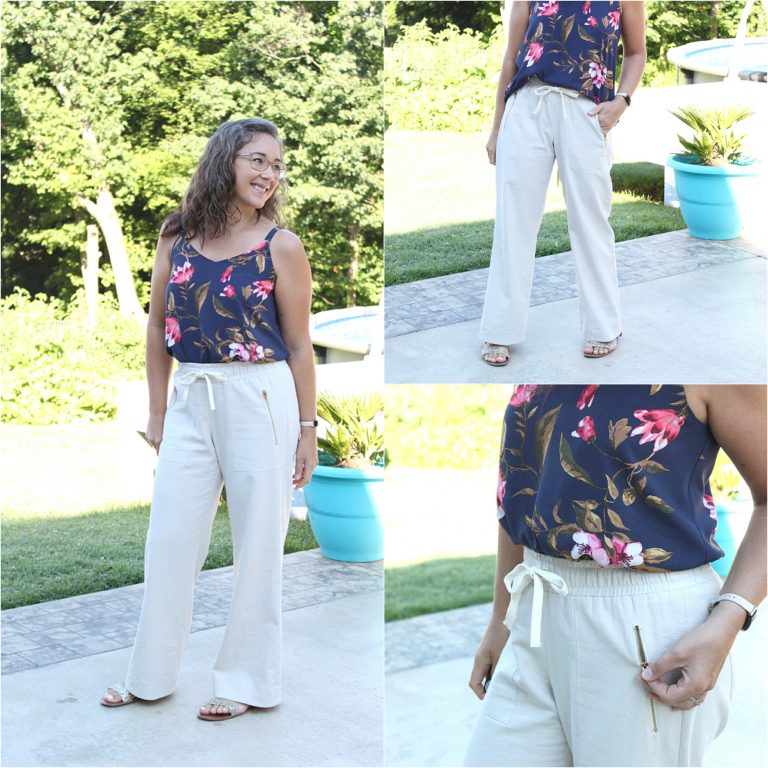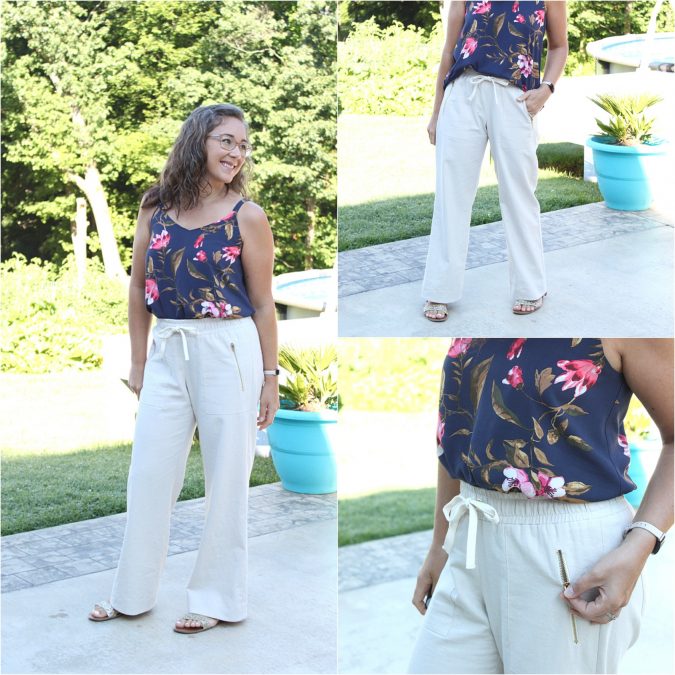 Indu also made two pairs, one in each view! I love her use of vibrant colors!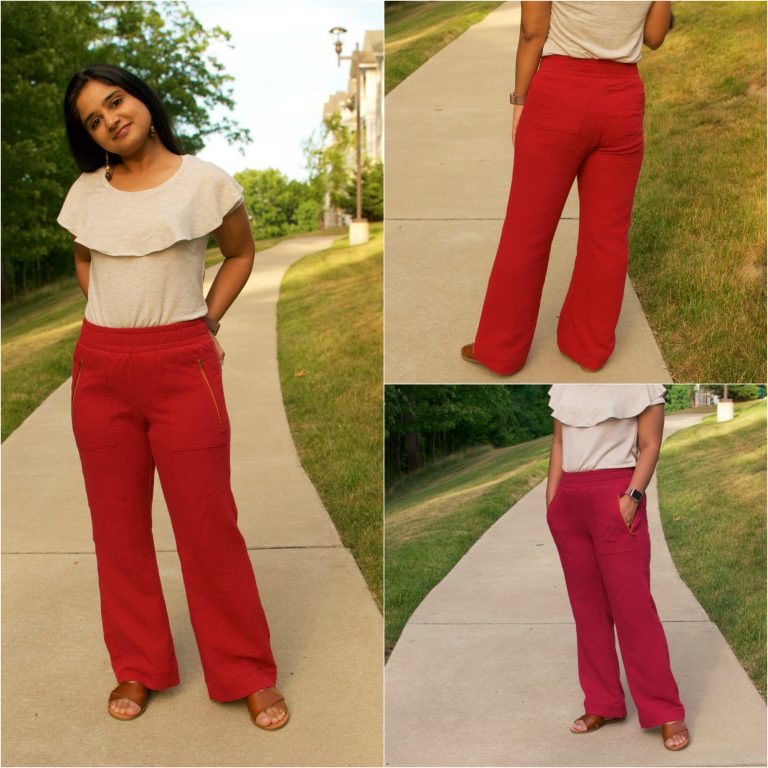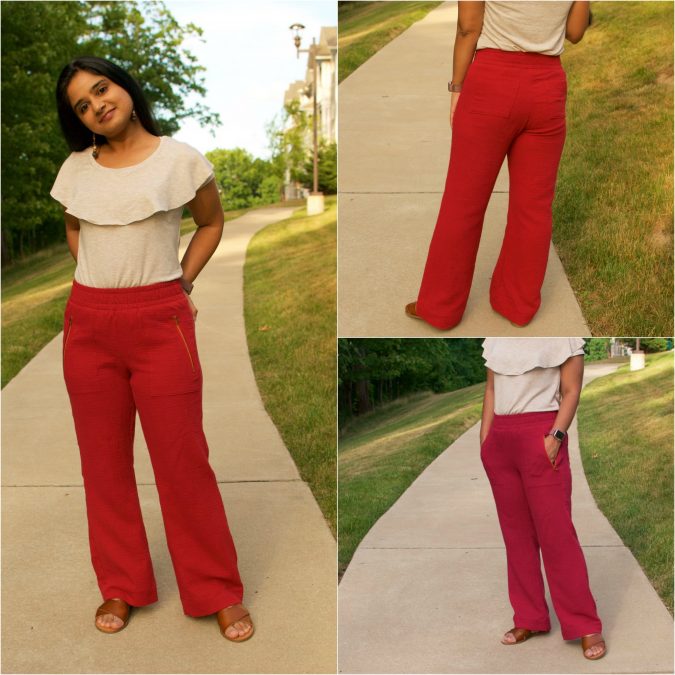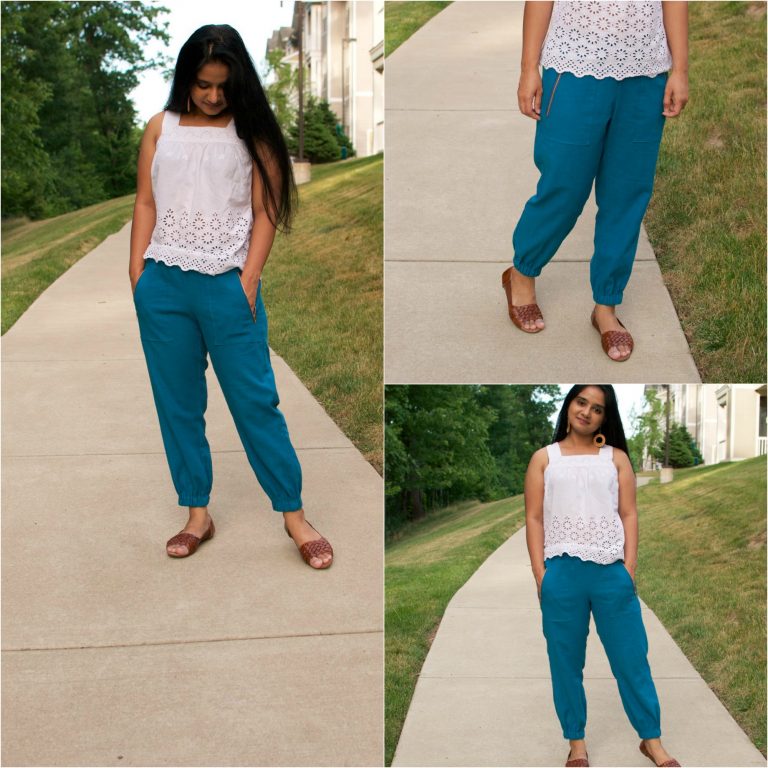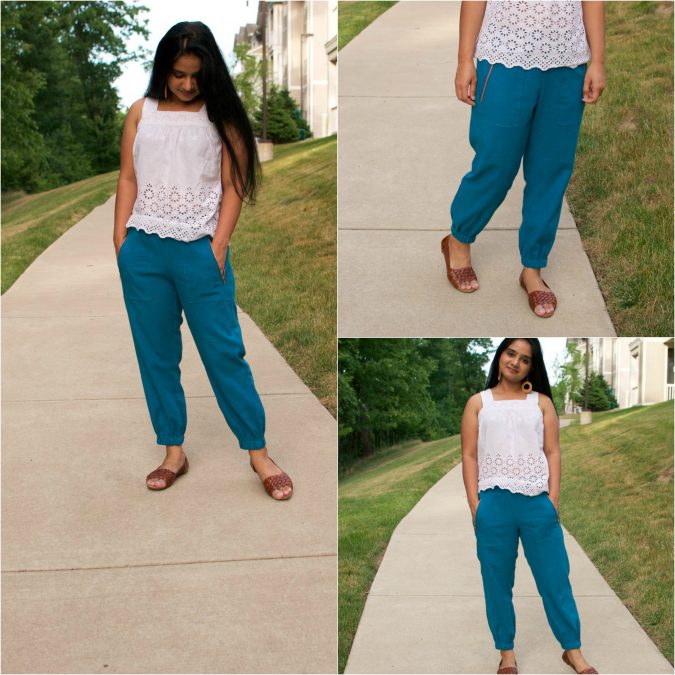 Jacque made a beautifully classic pair in navy, and I love her styling here – I can see the Seaforths easily working from Spring through Fall!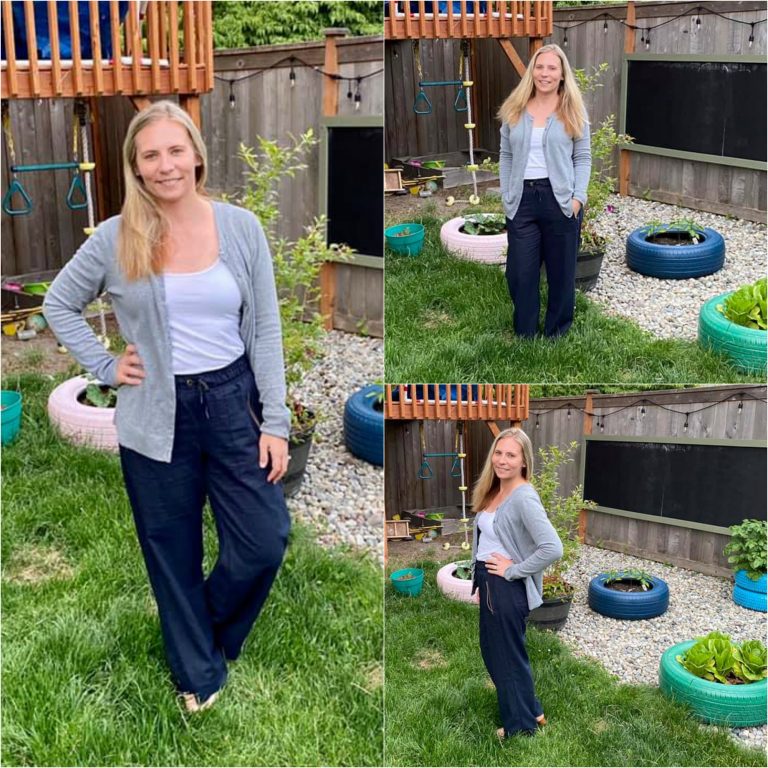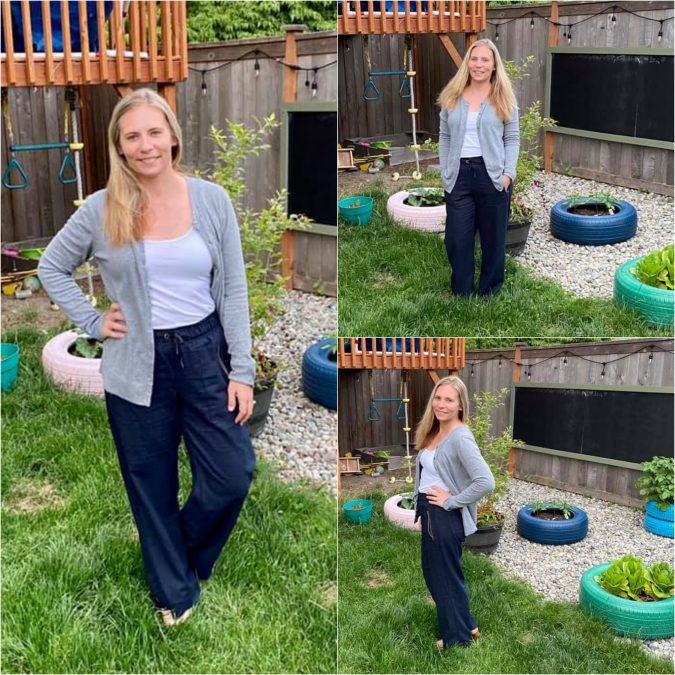 Jill used such a pretty minty color for her summery Seaforths – it pairs so well with that striped tank!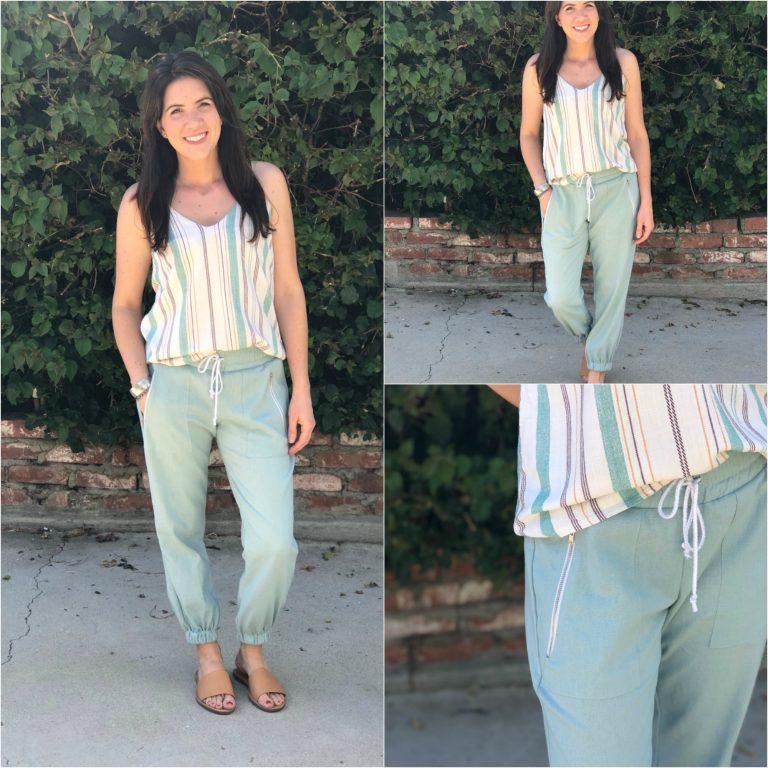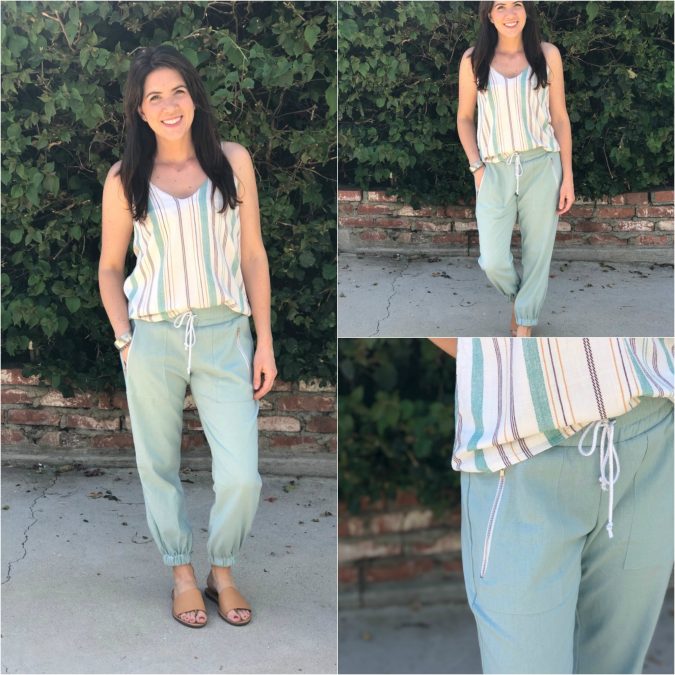 We are all a little obsessed with Jill's use of a fun contrast drawstring for her Seaforths! Such a great idea!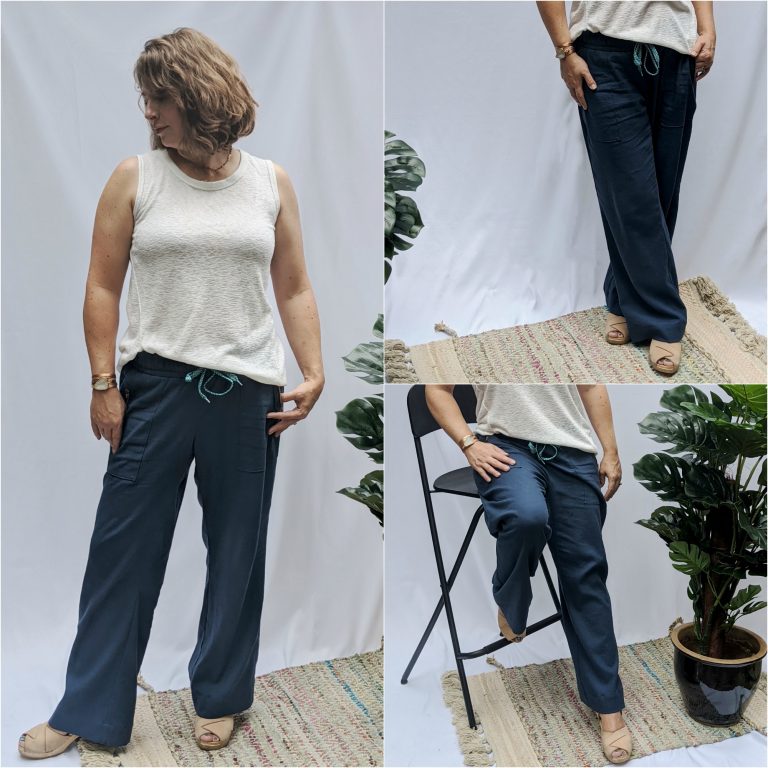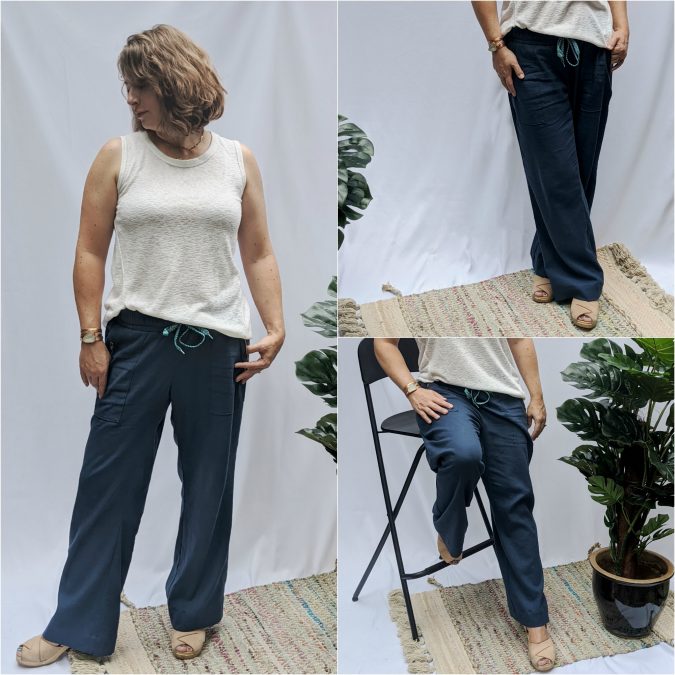 Kristin made two pairs, one in each view! It's fun to see them made up in a chambray, and luckily Raspberry Creek has it in a ton of colors right now!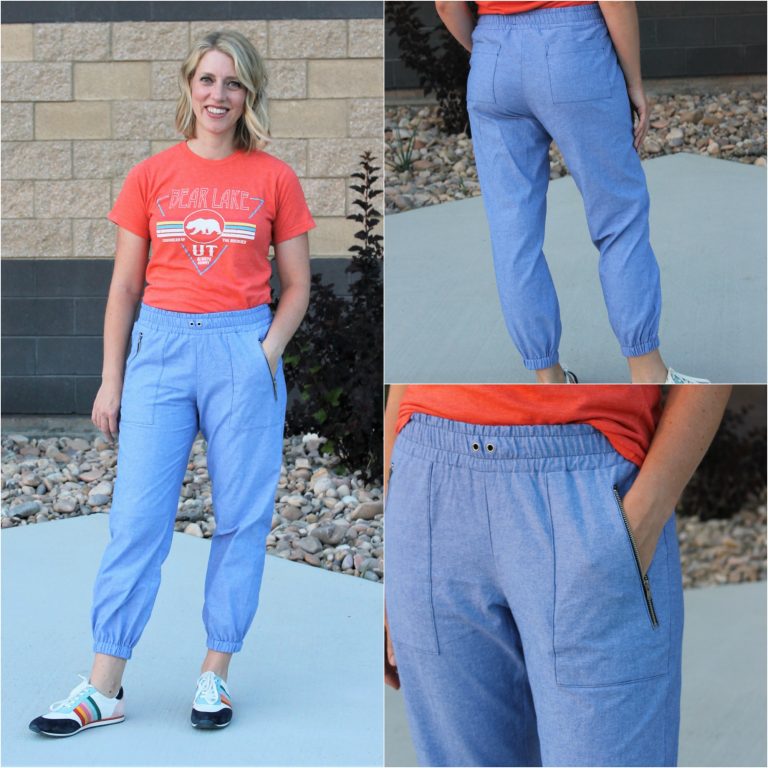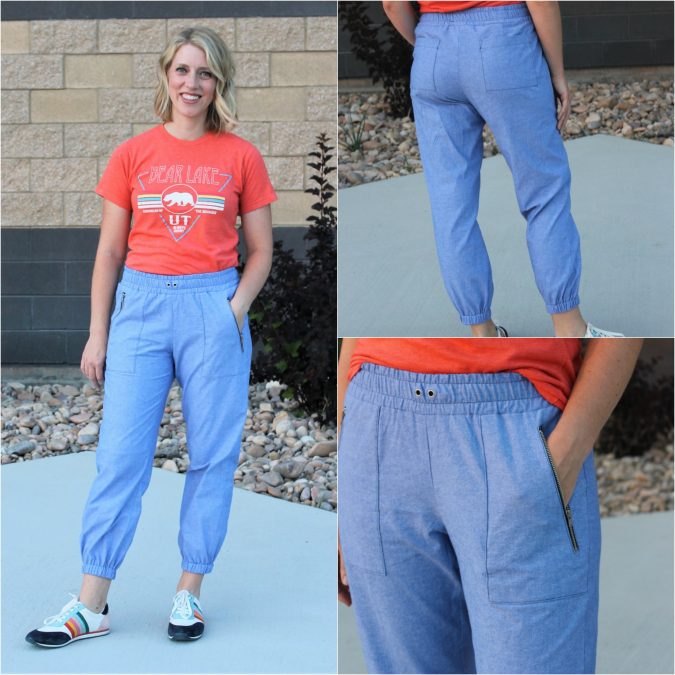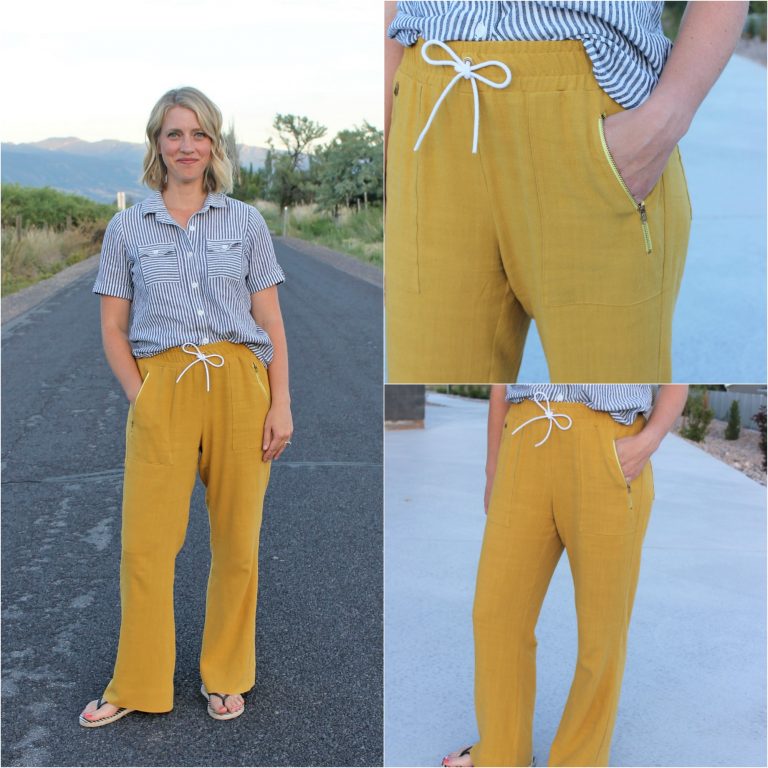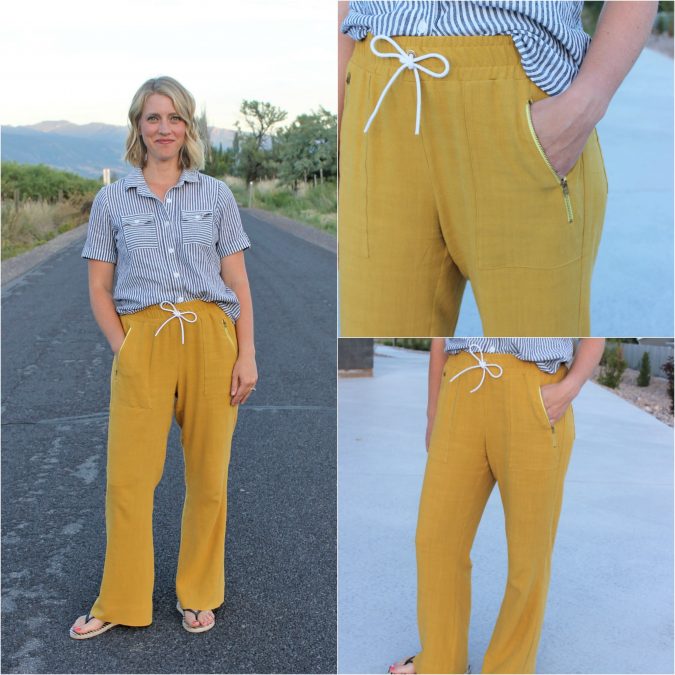 Nothing says summer and sun and vacation better than Kristin's sunny Seaforths!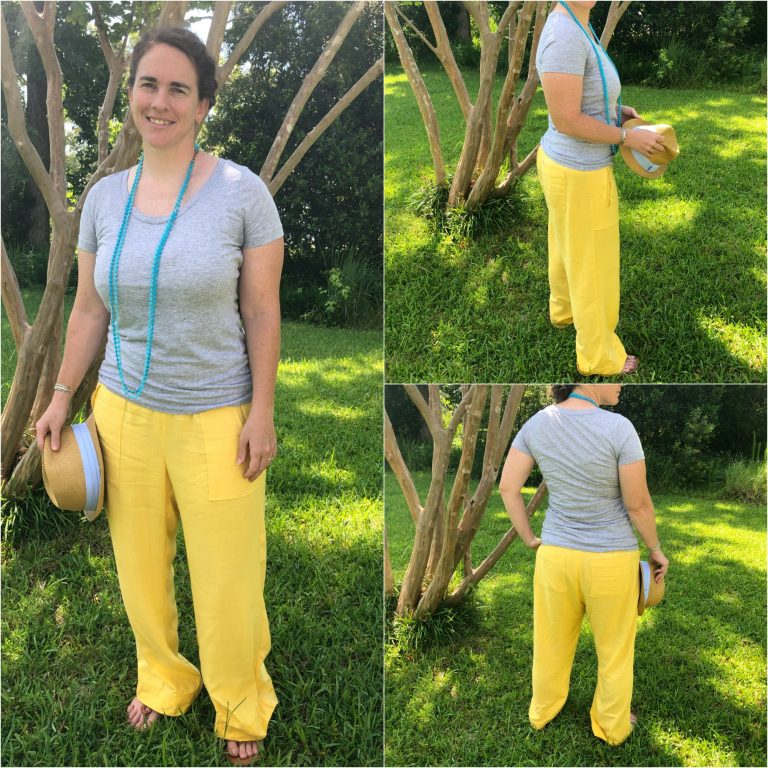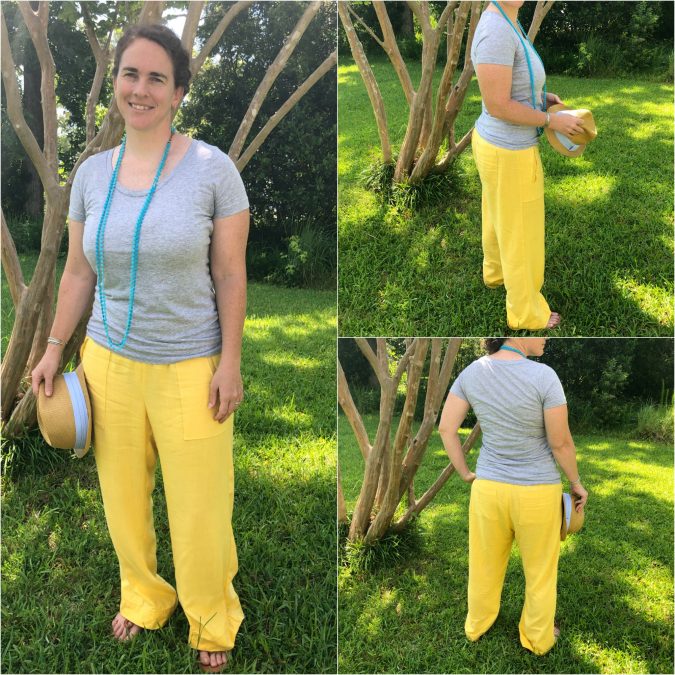 Love Leigh's styling here – a classic navy pair is the perfect neutral for any top in your closet!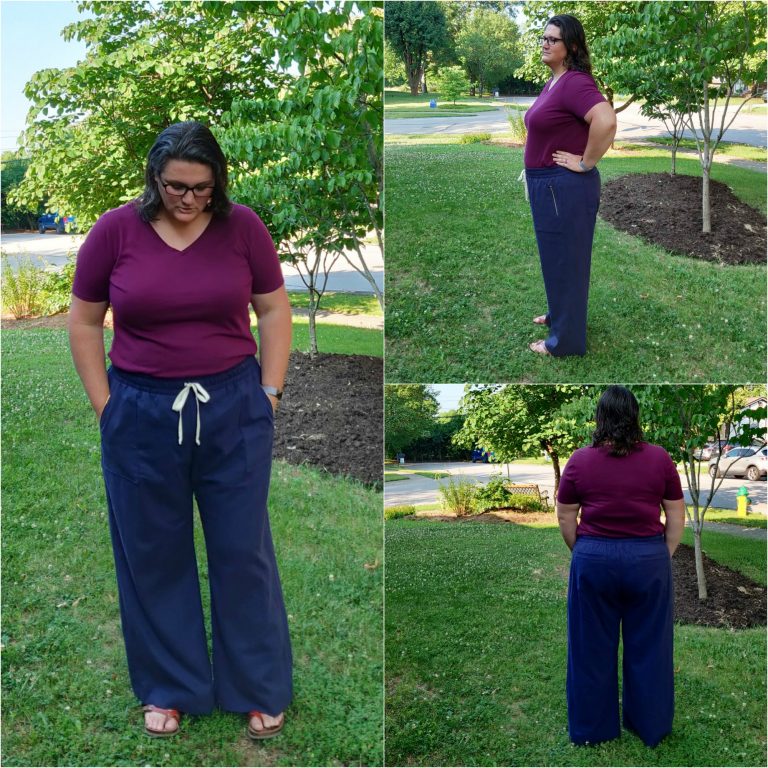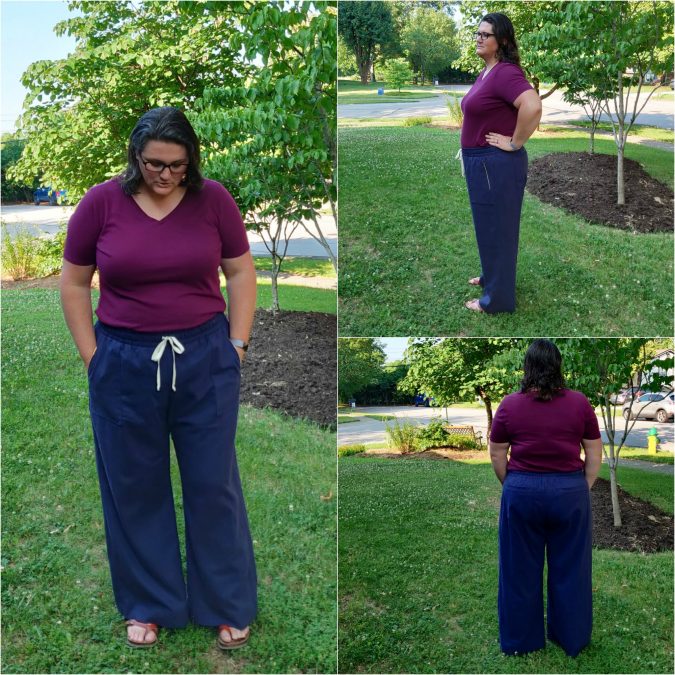 Loni's mustardy gold Seaforths are total wardrobe goals, and she blogged about another pair she made as part of a faux jumpsuit – you must check it out!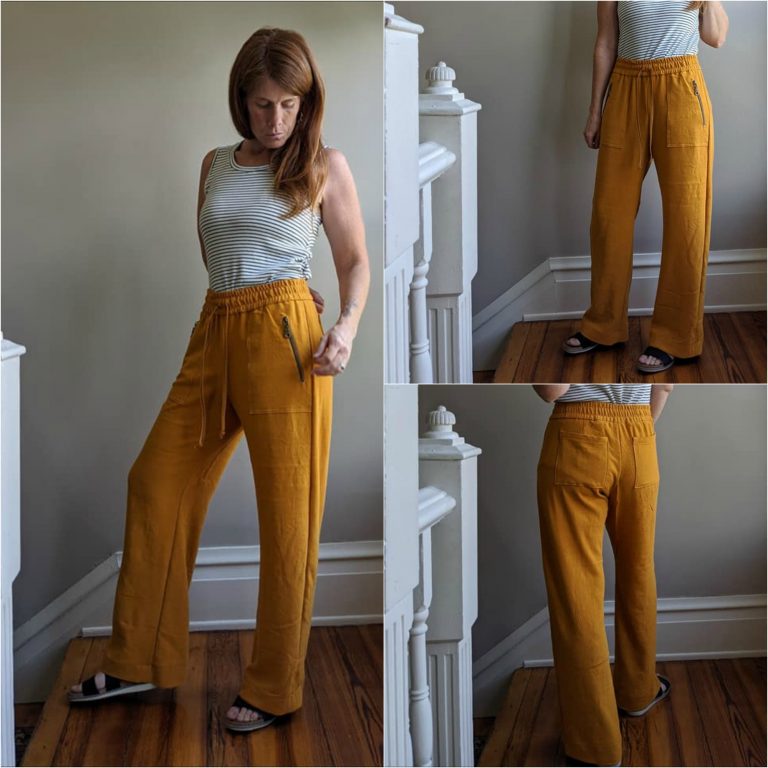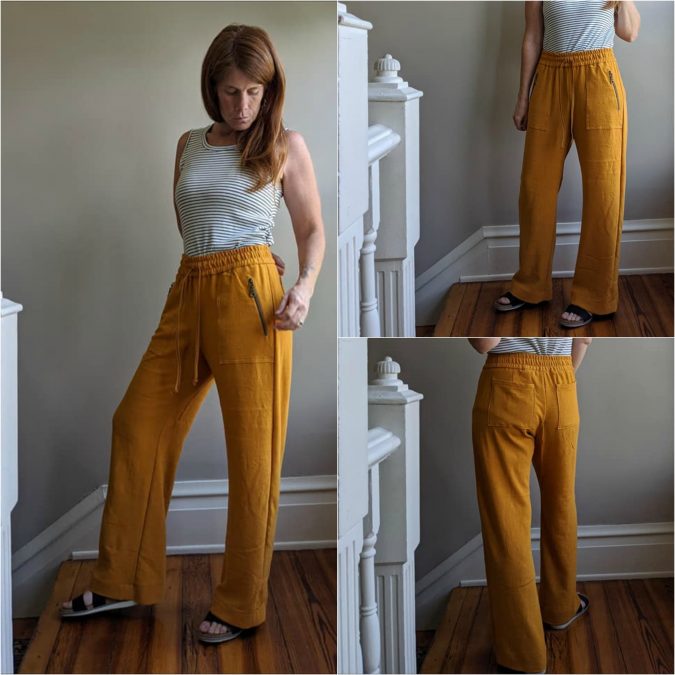 Melissa's linen Seaforths are exactly what I envisioned when designing this pattern – just the perfect, laid-back, lived-in pants!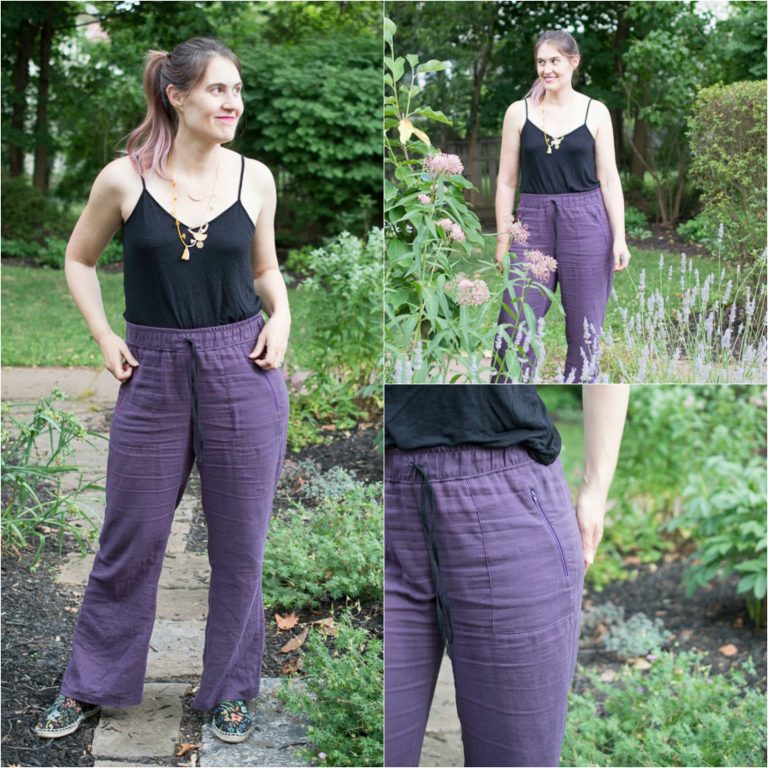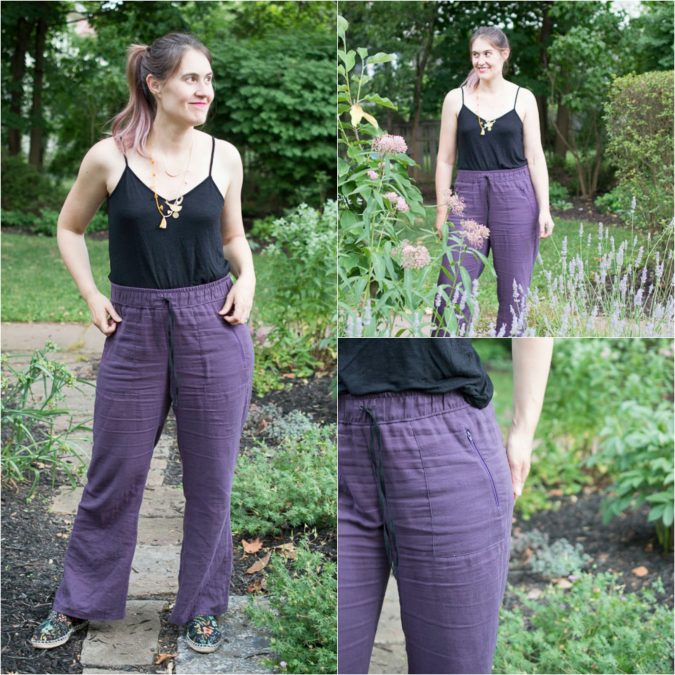 We all loved Meriel's tone on tone blocking in her cute Seaforth outfit!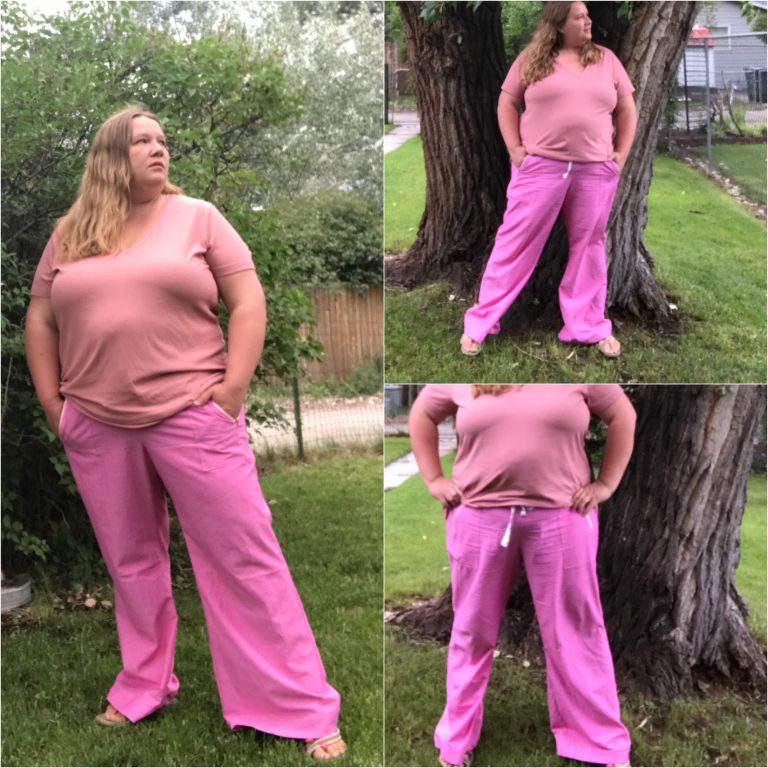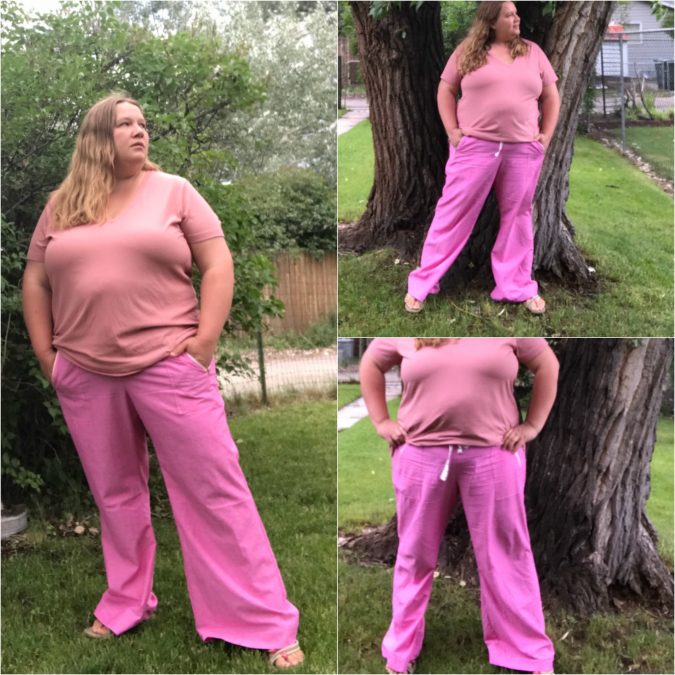 Rachel is bringing that style with her gorgeous Seaforths and wide brimmed hat!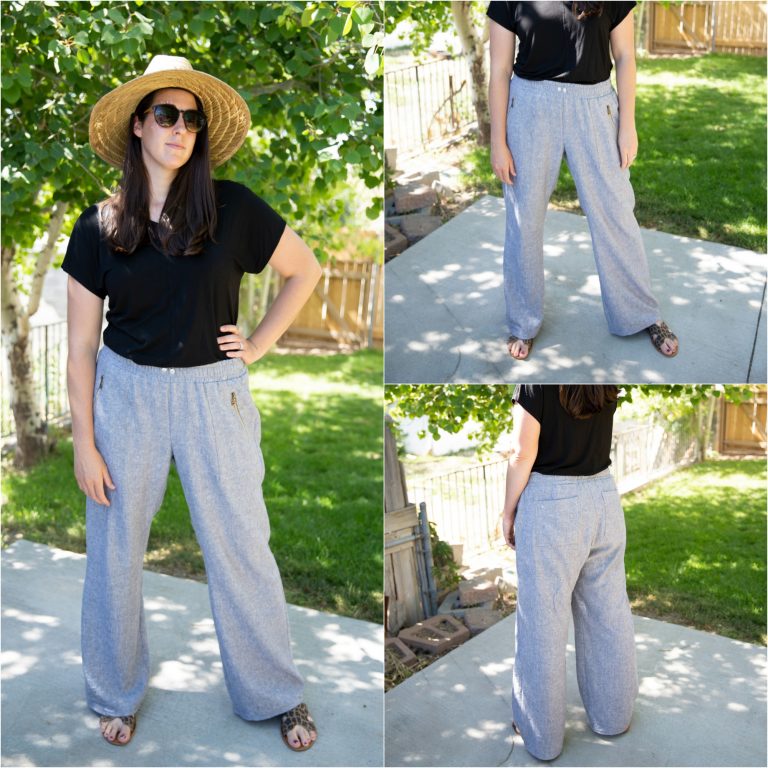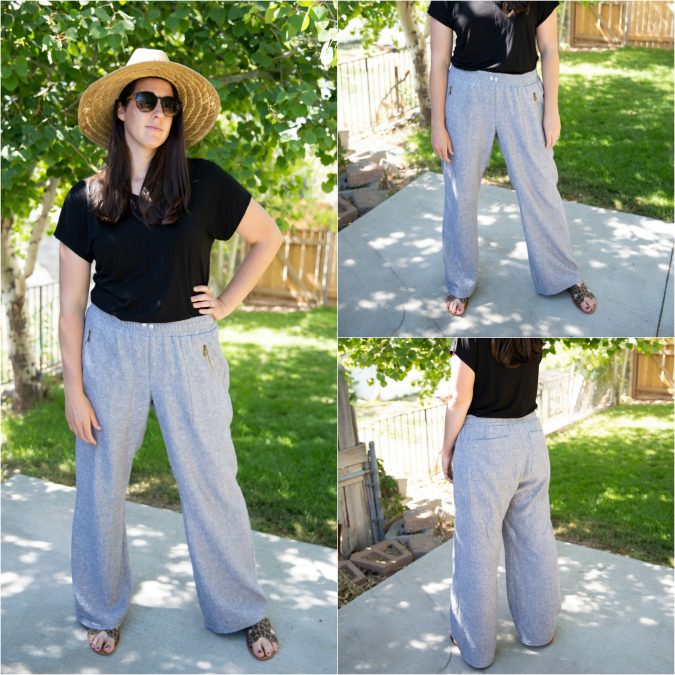 Rachelle used the prettiest shade of teal for her Seaforth view A – I love the use of a contrast drawstring here too!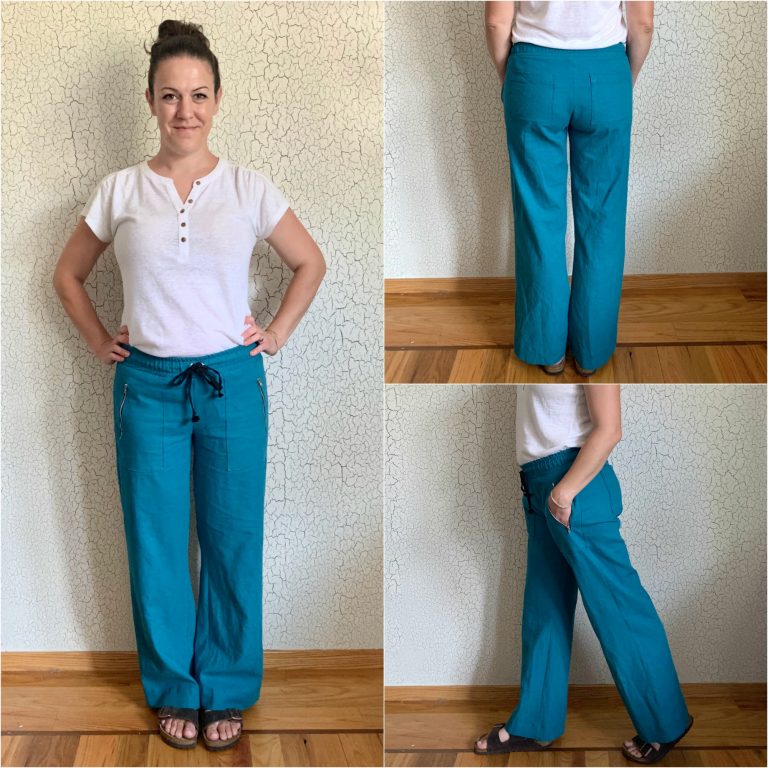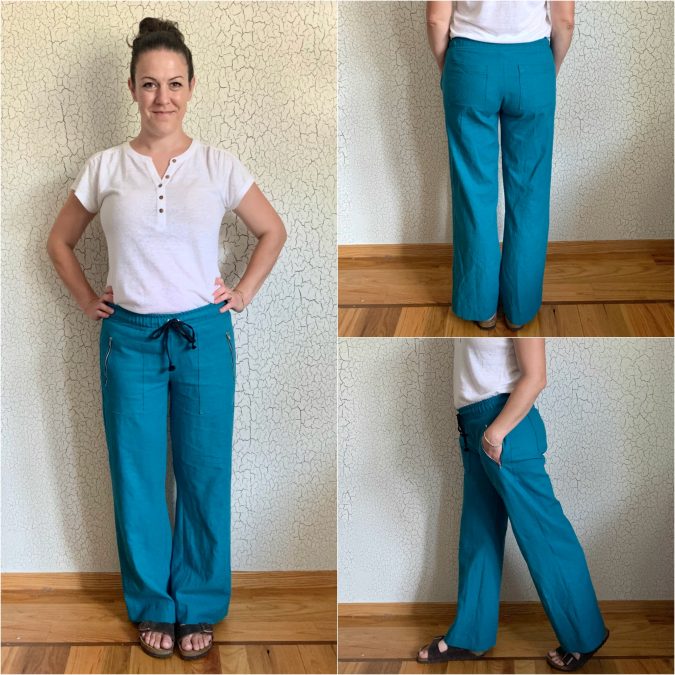 Kynthia is style goals here, pairing her Seaforths with a striped top and the cutest sneakers!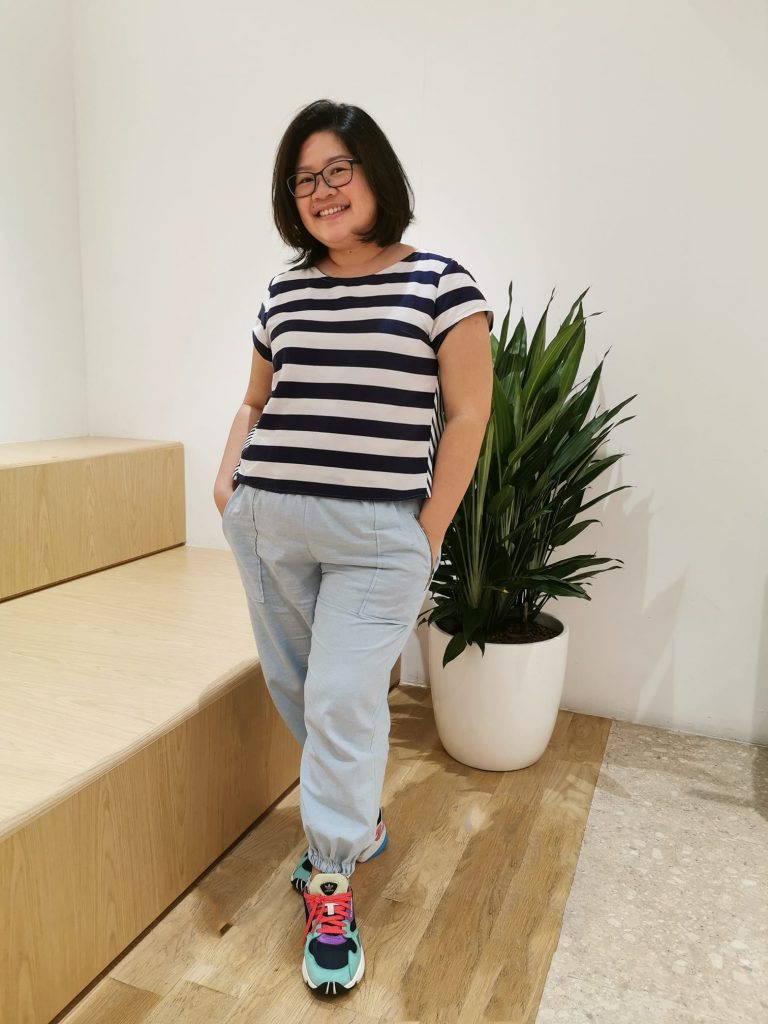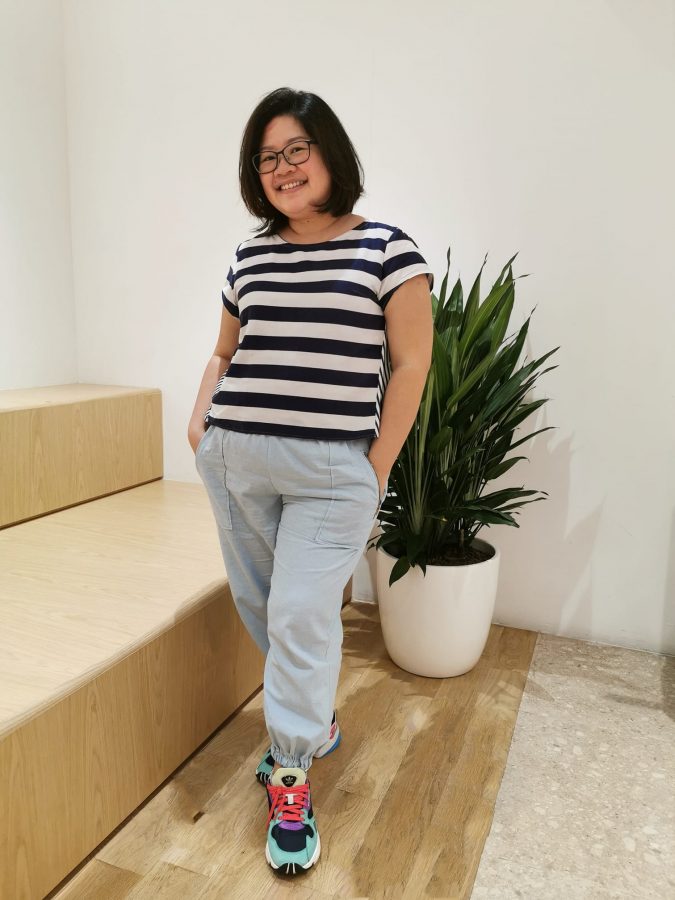 Missy made 2 pairs of view B Seaforths in the prettiest colors! Really love how it looks paired with both a cropped tank and a flowy cami!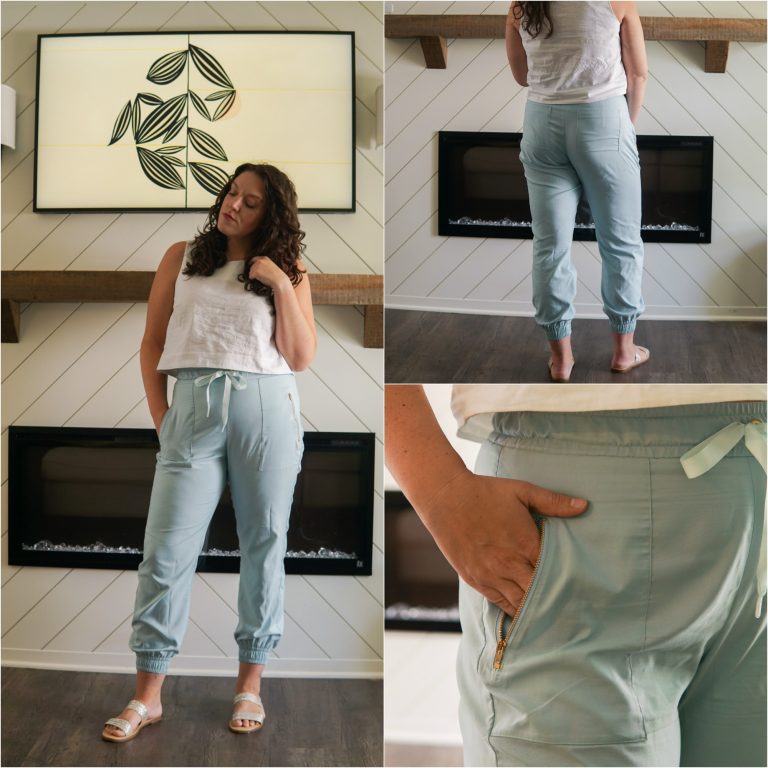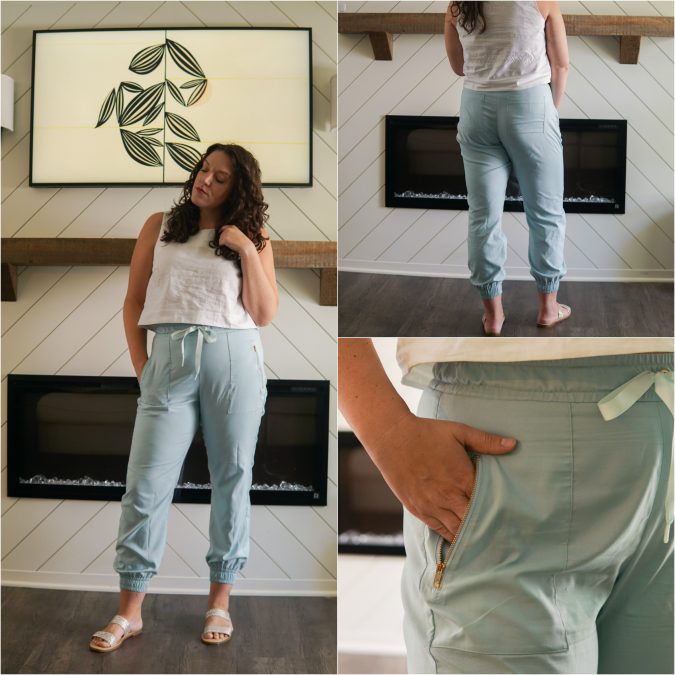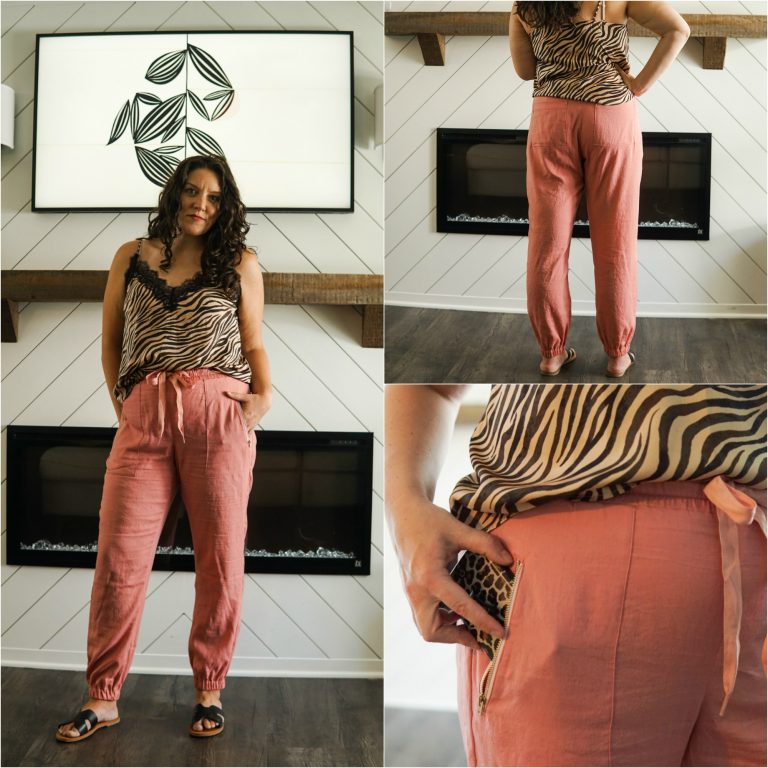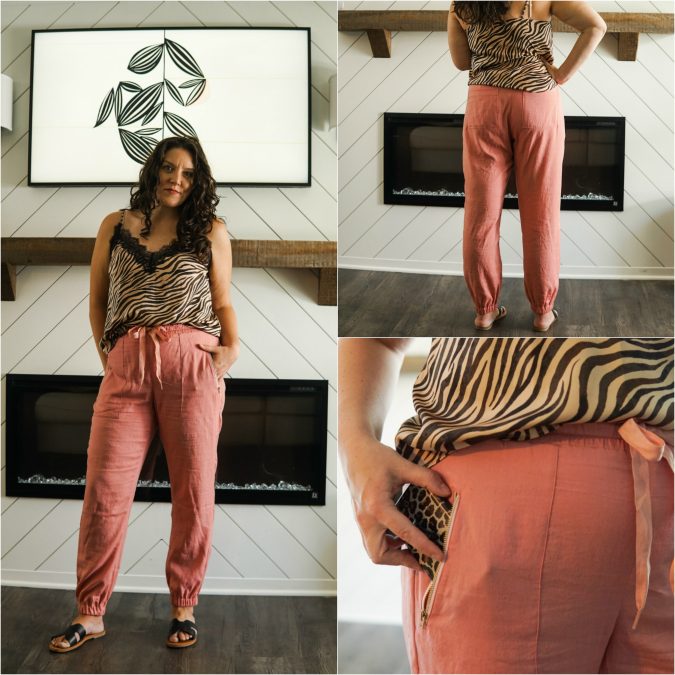 Tami also used a gorgeous color for her Seaforths and as usual her whole outfit is on point!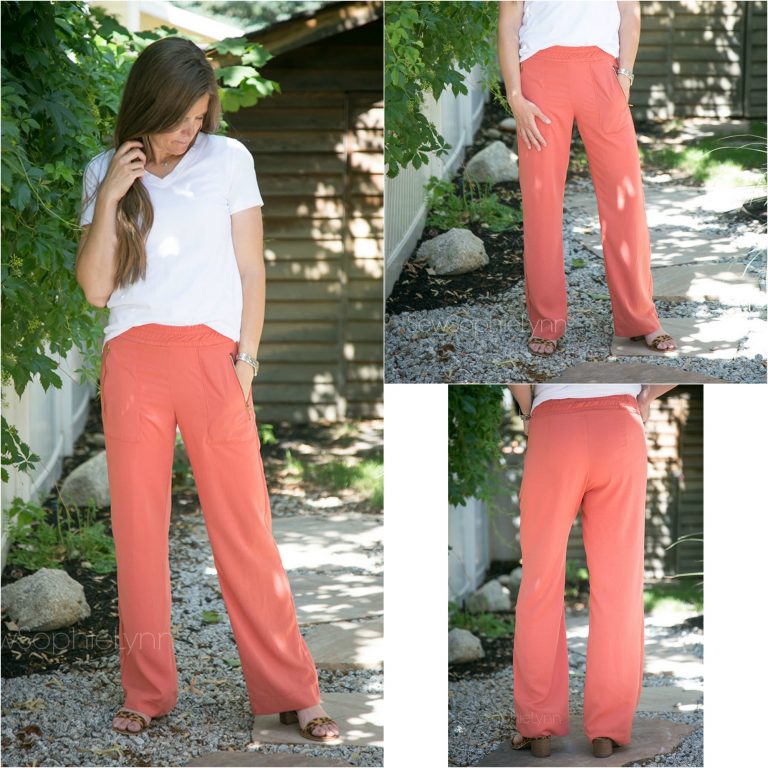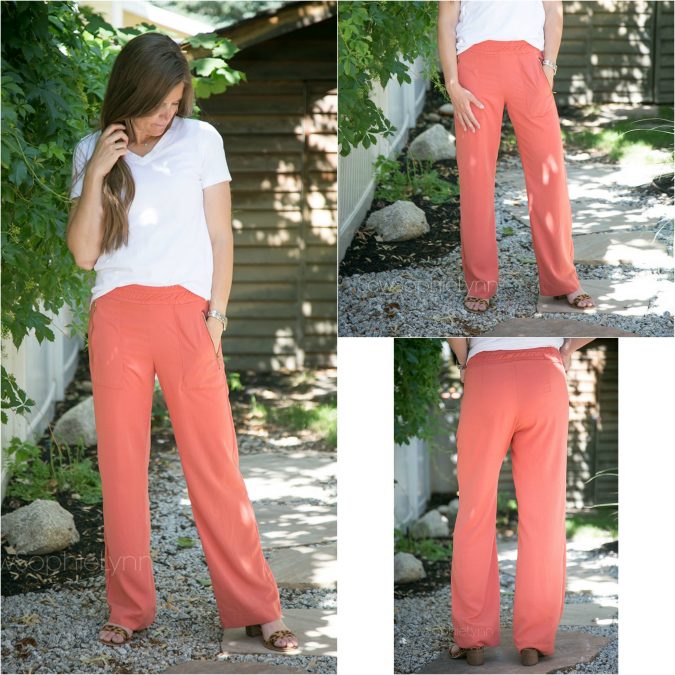 Teri made a light blush pair of Seaforths and styled it with a striped Durango and I'm here for this combo!! I love an unexpected shade that also works perfectly as a neutral!