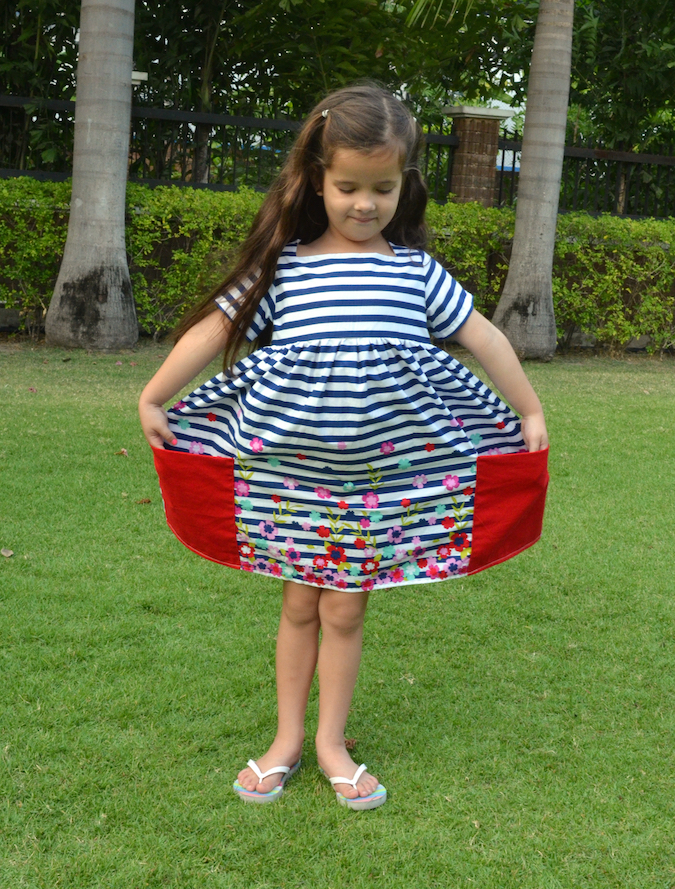 Do you ever have a project that you're really excited about and you mean to blog immediately but then your kid is in school til 3 and there's homework and playdates and activities and dinner and baths and books and bed and then a month goes by and it just never happens? Believe it or not, I actually made this Sally dress as part of the Winter KCW. I should've just saved it for the first day of Spring KCW and had you guys all thinking I was totally on the ball. (spoiler alert: I am never on the ball. The ball always slips out from under me and I land on my face, usually in front of a laughing and pointing crowd.)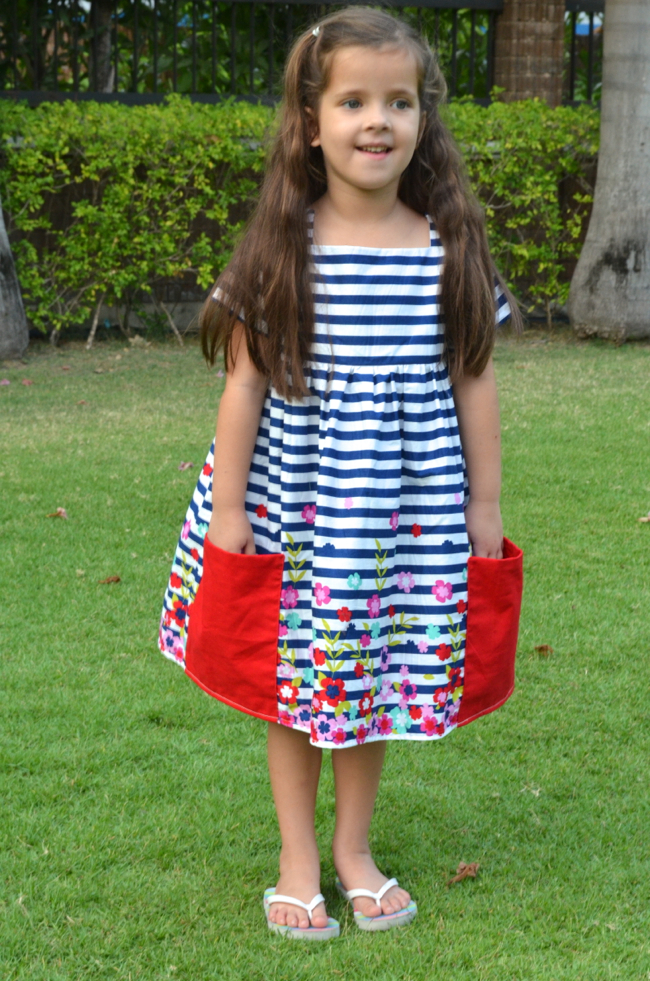 This is the Sally Dress by Very Shannon. It's one of those patterns that just renews your faith in patterns. Beautifully photographed, illustrated, and formatted. The dress itself is a classically finished garment inside and out. Well, it would be if you followed the directions. If you're me, you don't line the skirt and you serge all your interior seams and call it a day. But Shannon's way is better, trust me. Listen to her.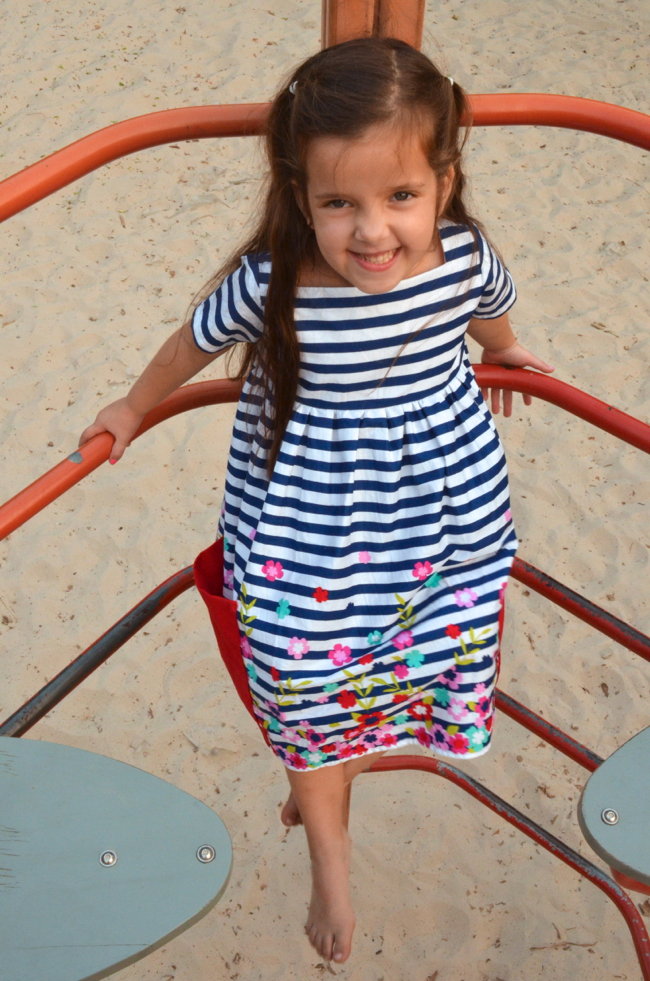 My girl loves that it slips on and off without buttons or zippers (so do I!) and that it has adequate twirl (do 5 year old girls have a special gauge for this kind of thing?) and that is has BIG GIANT POCKETS!!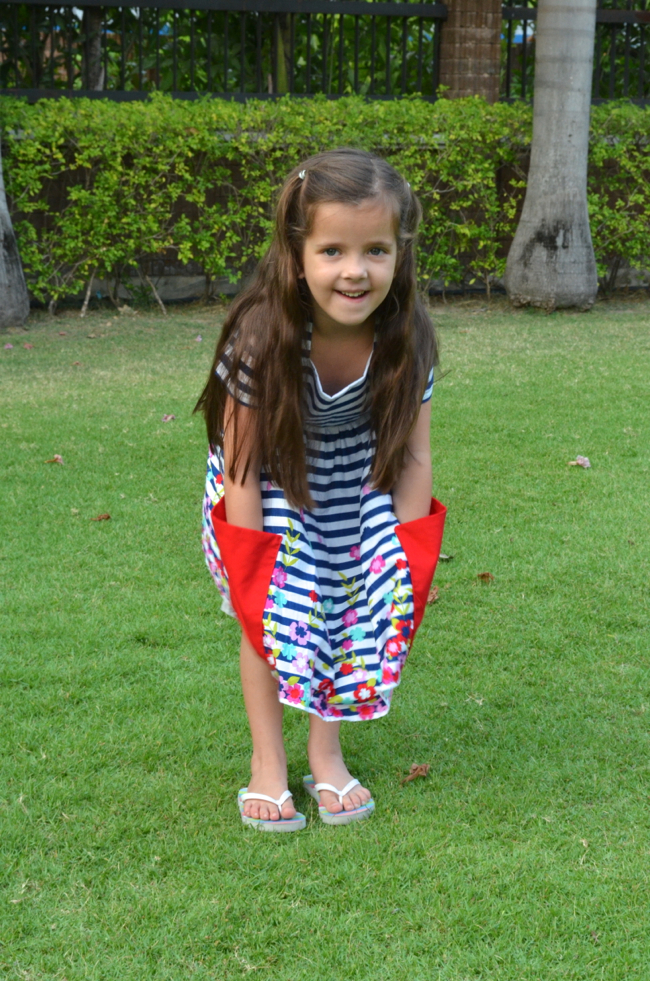 You can and should buy the Sally Dress here. I got this pattern as part of the Sew Fab bundle last fall and I'm not being compensated to talk about it. I just wanted to 🙂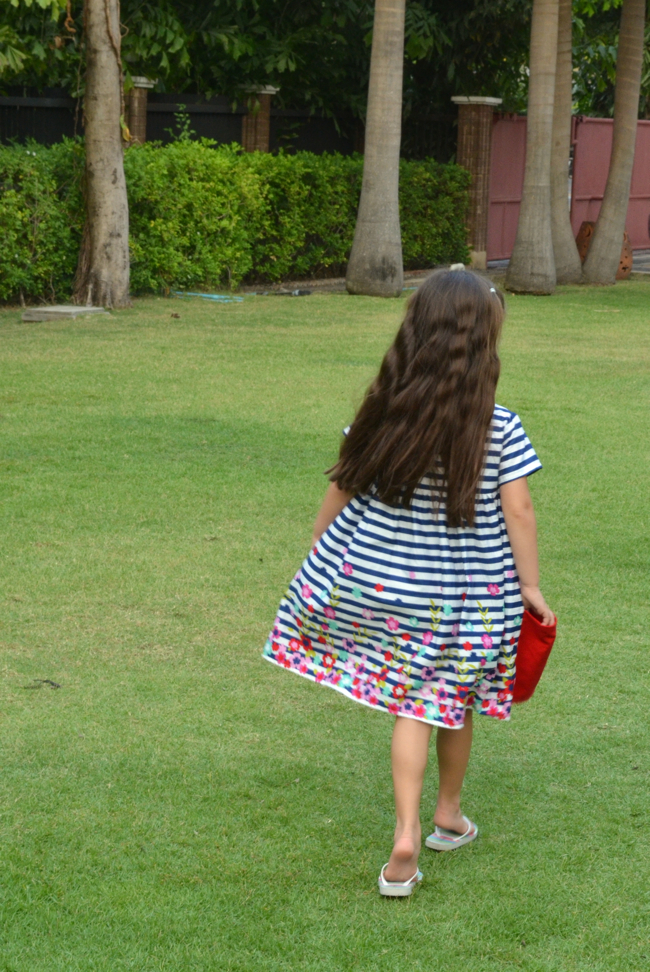 Happy  Sewing!
Striped fabric bought locally | Red fabric a gift from the generous Katie Lewis