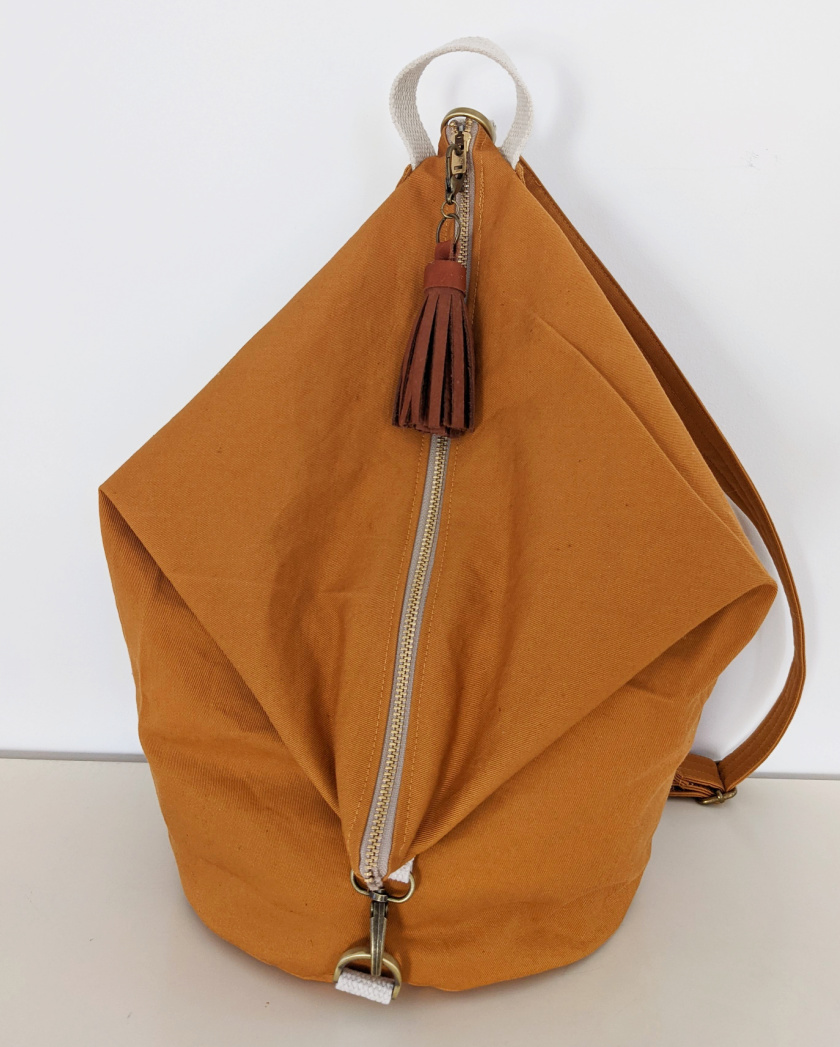 Introducing our newest pattern – the Marjorie Sling Bag!
Marjorie has the distinct honor of being the first Hey June bag pattern. I intend to stick to garments, so I wanted this one bag pattern to be everything I need in my daily life.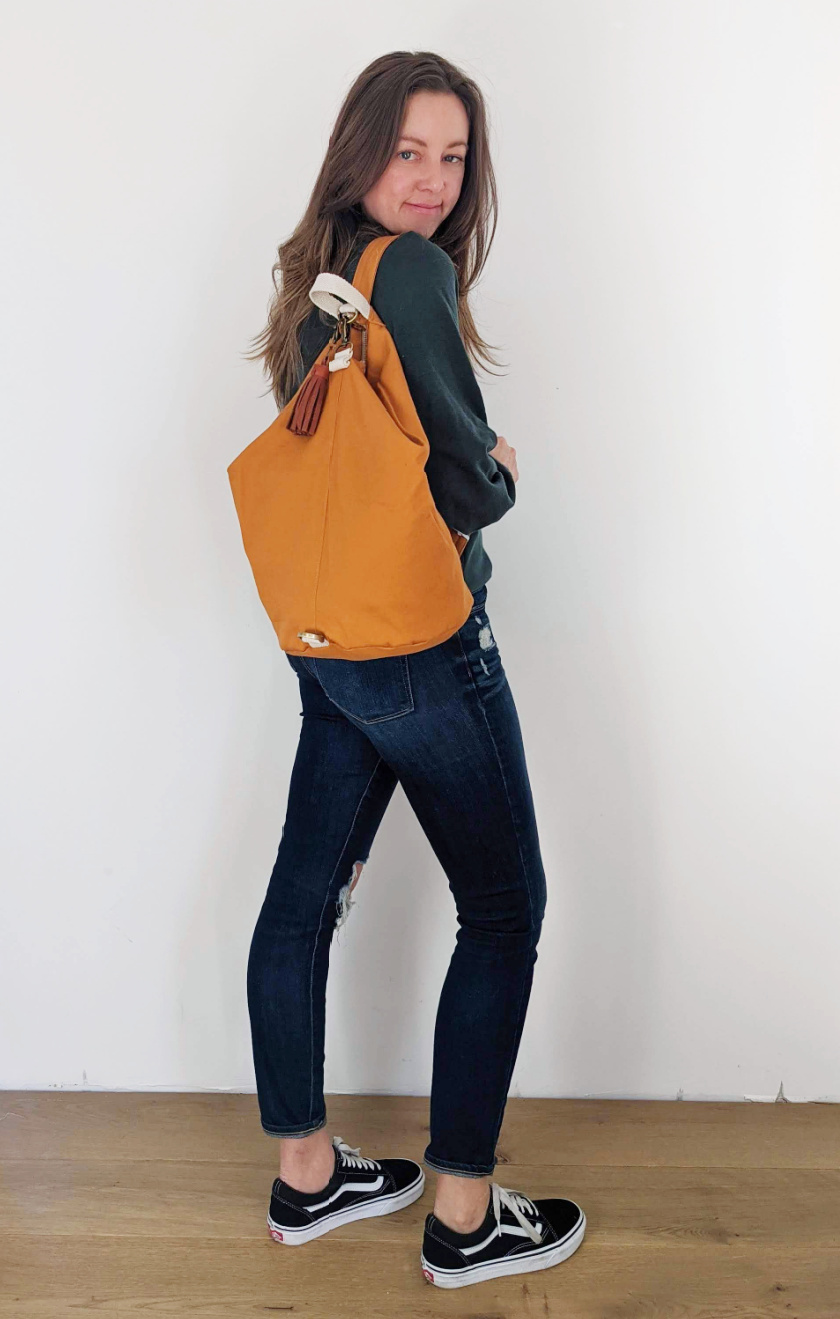 The most important feature for me was a crossbody style. I have a few purses that I rotate through, but the one I use 90% of the time is a crossbody because it's just so easy to grab and to wear. Mom life demands a hands-free bag that won't slip off my shoulder, and this style fits the bill. The adjustable strap on the Marjorie ensures that it's easy to throw over one shoulder and then cinch into place.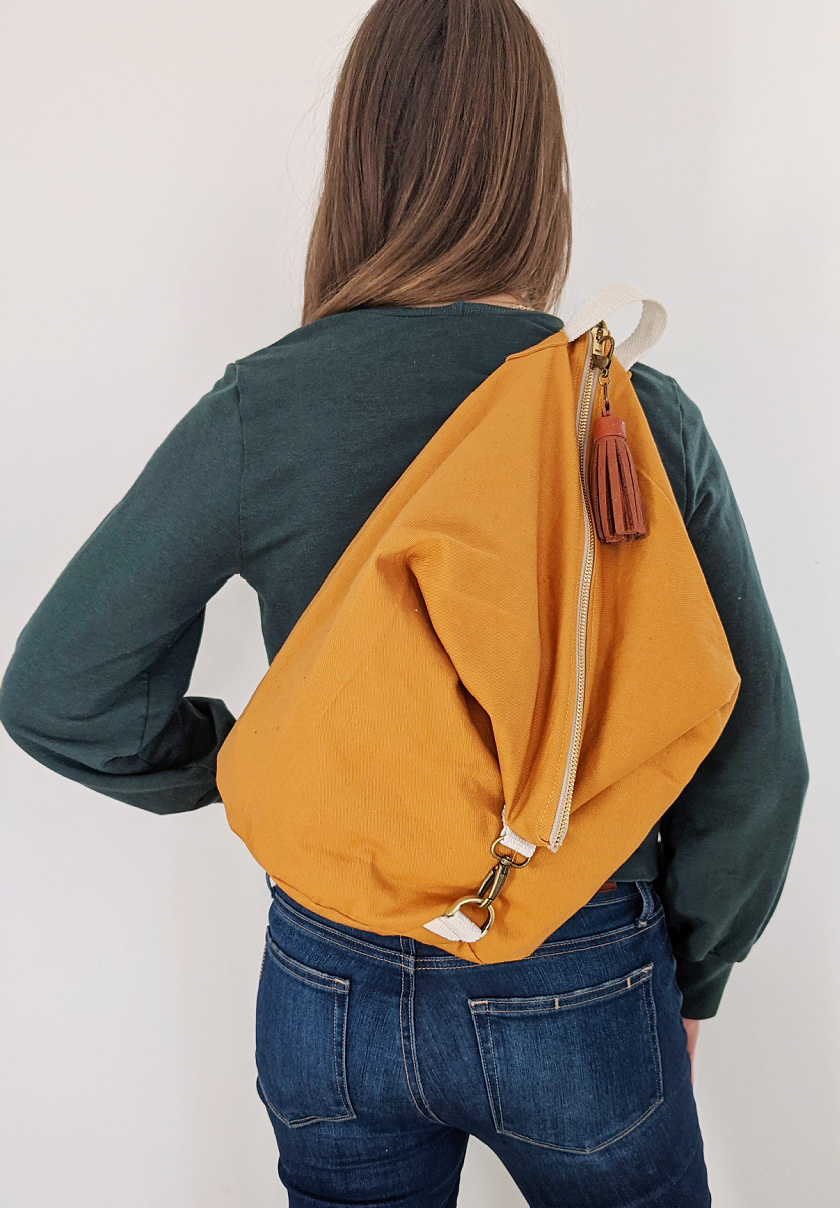 Another important feature was a minimalist design that still offered plenty of space for the inevitable detritus of life. The Marjorie is small enough that I don't lose my wallet or keys in the void but I can also fit my laptop or a change of clothes.
And speaking of not losing things, another must-have is a zipped internal pocket for privacy and safekeeping. I'm already married – I don't need a meet-cute where I bump into a dude and my tampons go flying everywhere. I also need to protect my hair ties and lip balm from my daughters. IYKYK.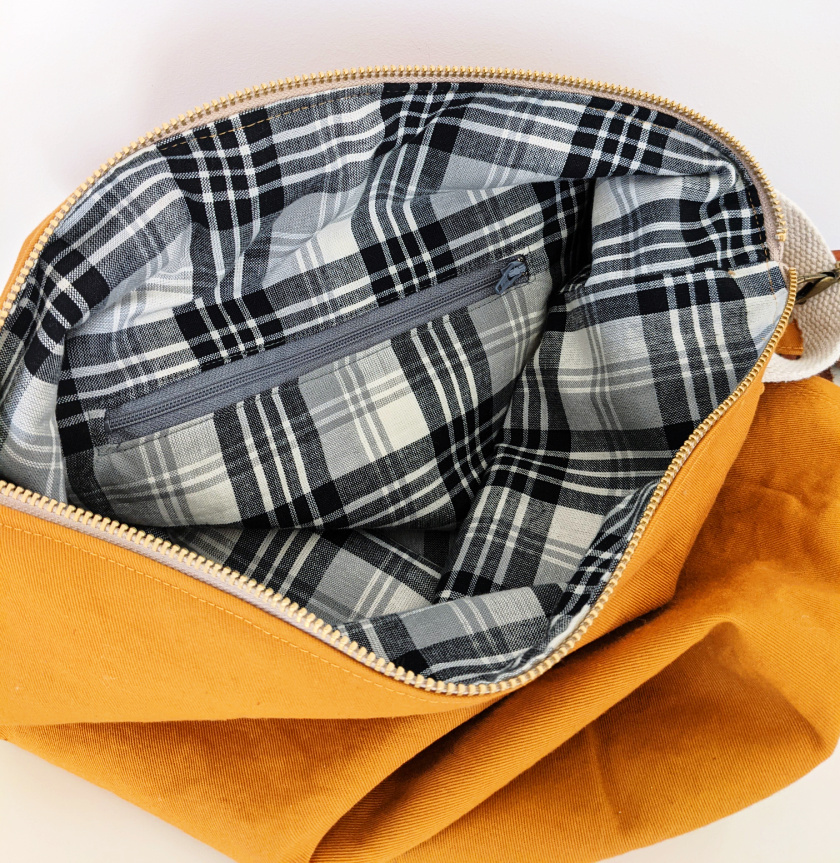 The Marjorie can be closed two ways, depending on your preference and what kind of things you're carrying. The top of the zipper and the bottom of the bag both feature a secured D-ring. The end of the zipper has a swivel hook. Latch that hook to the top D-ring for a bucket-style bag or to the bottom D-ring to make the bag more streamlined for wearing against your back.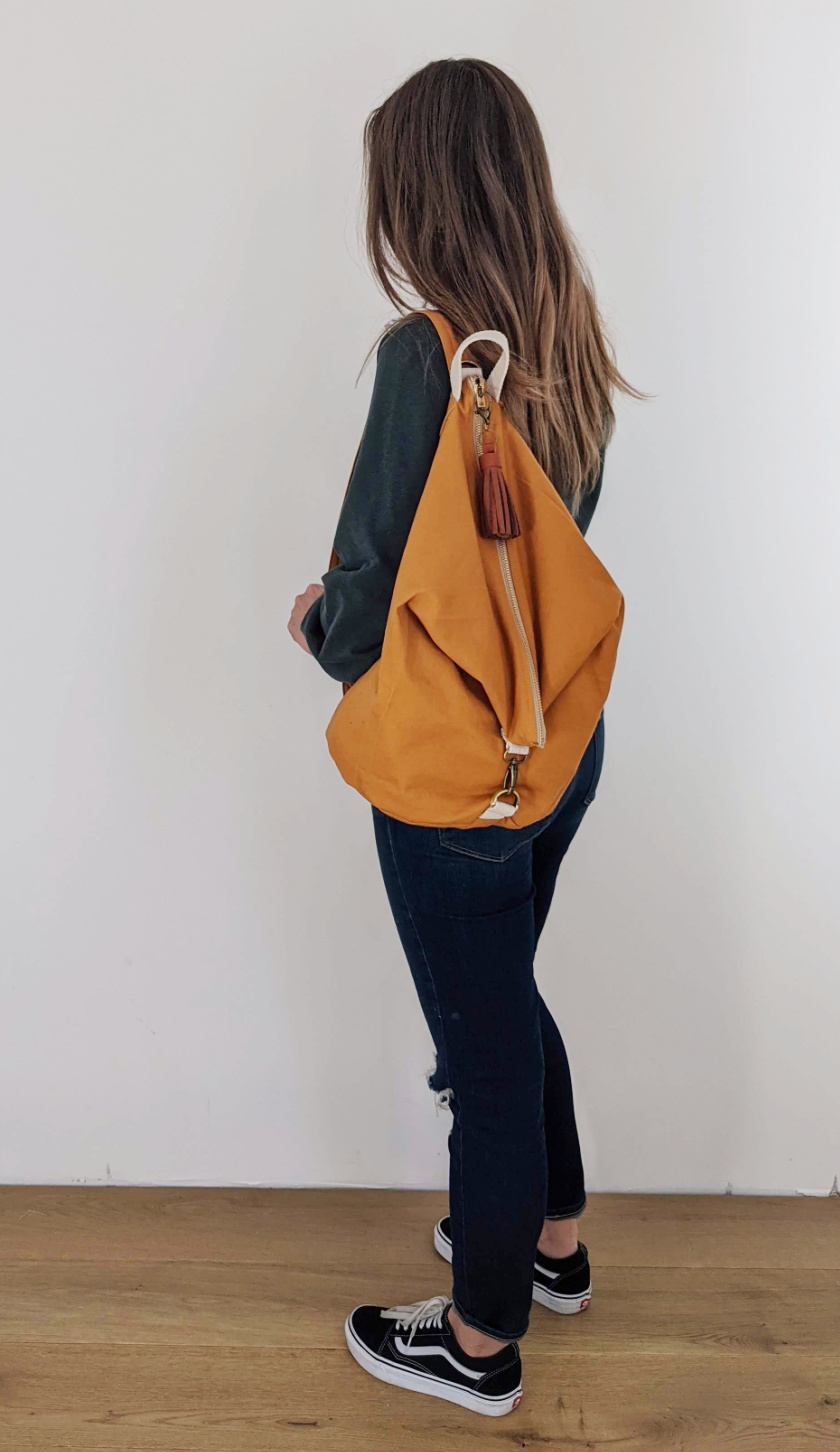 Fabric
Marjorie works best with canvas fabric – around 10 oz is ideal. This provides the structure required but still allows Marjorie to have that slouchy sling look that she rocks so well. If you use lighter weight fabric, such as garment-weight twill, you may want to interface the main body pieces before sewing to provide more structure. Marjorie would also look amazing in a waxed canvas, leather, or home-dec weight fabric. The lining can be any light to mid-weight woven such as cotton lawn or quilting cotton.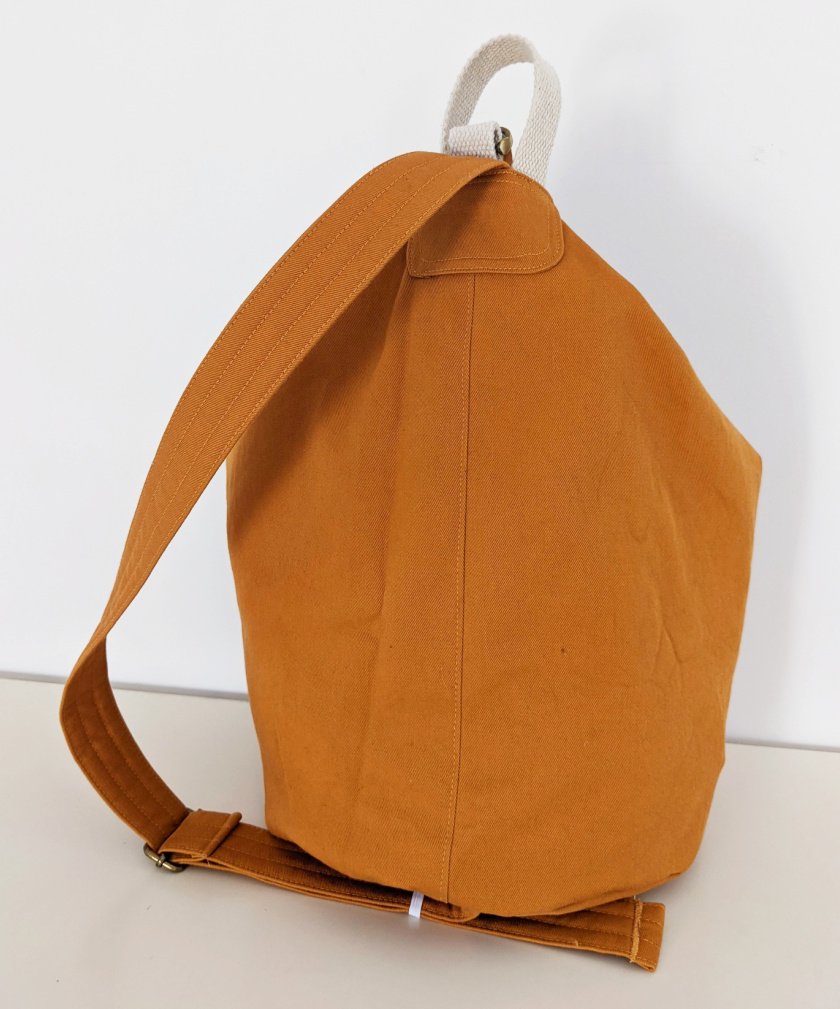 Notions
For the bag with no alterations, you will need one package of fusible fleece interfacing to make the strap soft and comfy to wear. A small loop of elastic is used to hold the tail of the adjustable strap in place after cinching. You can use anything from 1/4 – 1/2″ wide elastic. This will show, so I recommend picking white or black depending on your fabric color. If you want extra gold stars, you could also encase your elastic in your main fabric, but it's not necessary.
An additional small strip of lightweight fusible interfacing is necessary if you decide to add the interior zip pocket.
A size 14 needle is recommended unless using a specialty fabric that requires something else, and polyester thread will ensure that your seams stay strong.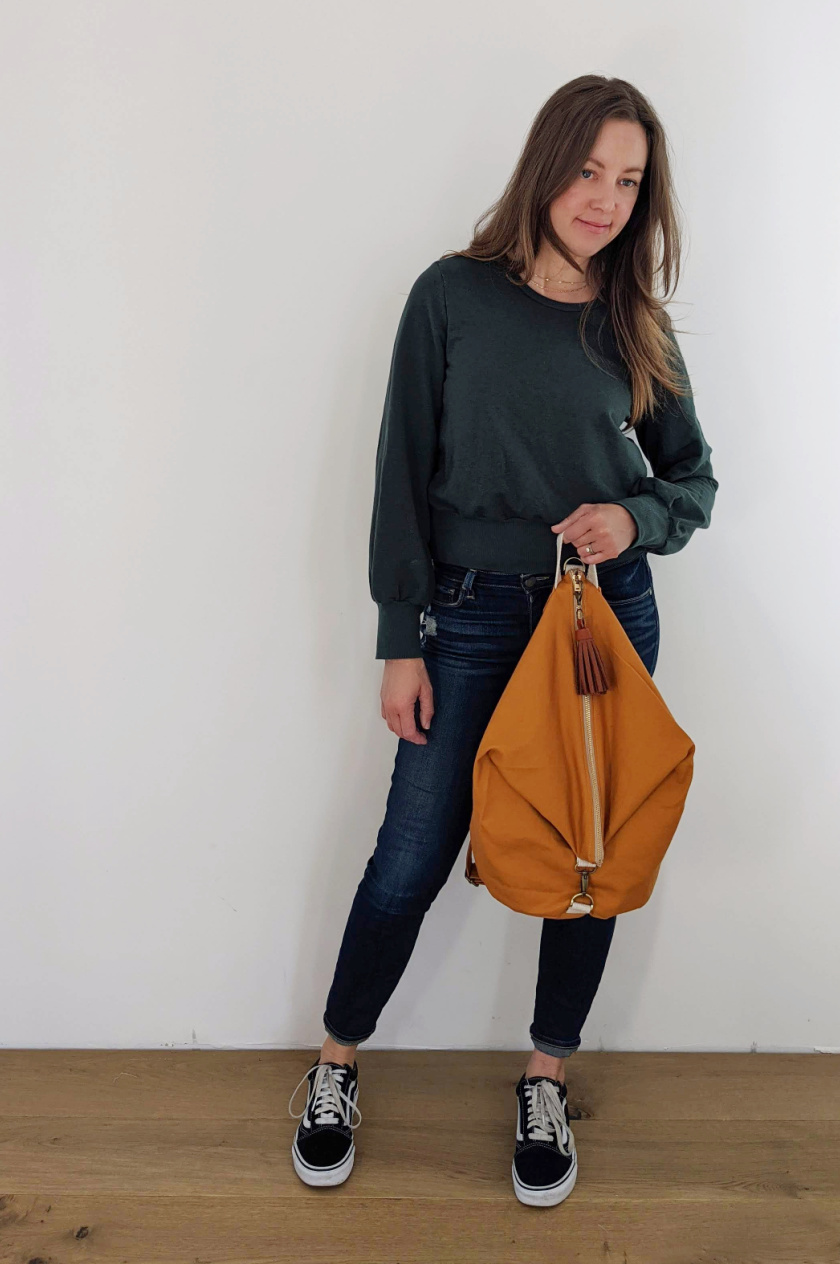 Hardware
Marjorie is designed to be made with a 16″ zipper. You can use a longer zipper and just remove the teeth at the end until it is 16″ long as well. As always, I recommend a metal zipper, but anything with larger teeth will work. A lighter weight 7″ nylon or metal zipper is required for the interior zipped pocket, which is optional.
The rest of the hardware includes two D-rings, one swivel hook, and one slide adjuster. The pattern is designed to use 1″ twill tape to correspond with 1″ D-rings and swivel hook. However, you can adjust the size of your twill tape (or make the straps from fabric) and choose corresponding sizes for your hardware. The slide adjuster is 1.5″ to correspond with the strap width. Unless you like mixing metals, you should buy the zipper and all the hardware in the same metal so they match. Emmaline Bags is a great resource for hardware, but these items can also be found at Joanns, Hobby Lobby, and most local quilt shops.
A fun optional addition is to make or buy a tassel and hook it to the zipper pull or the top D-ring. I made this one using a scrap of leather. I found the tassel tutorial by googling it.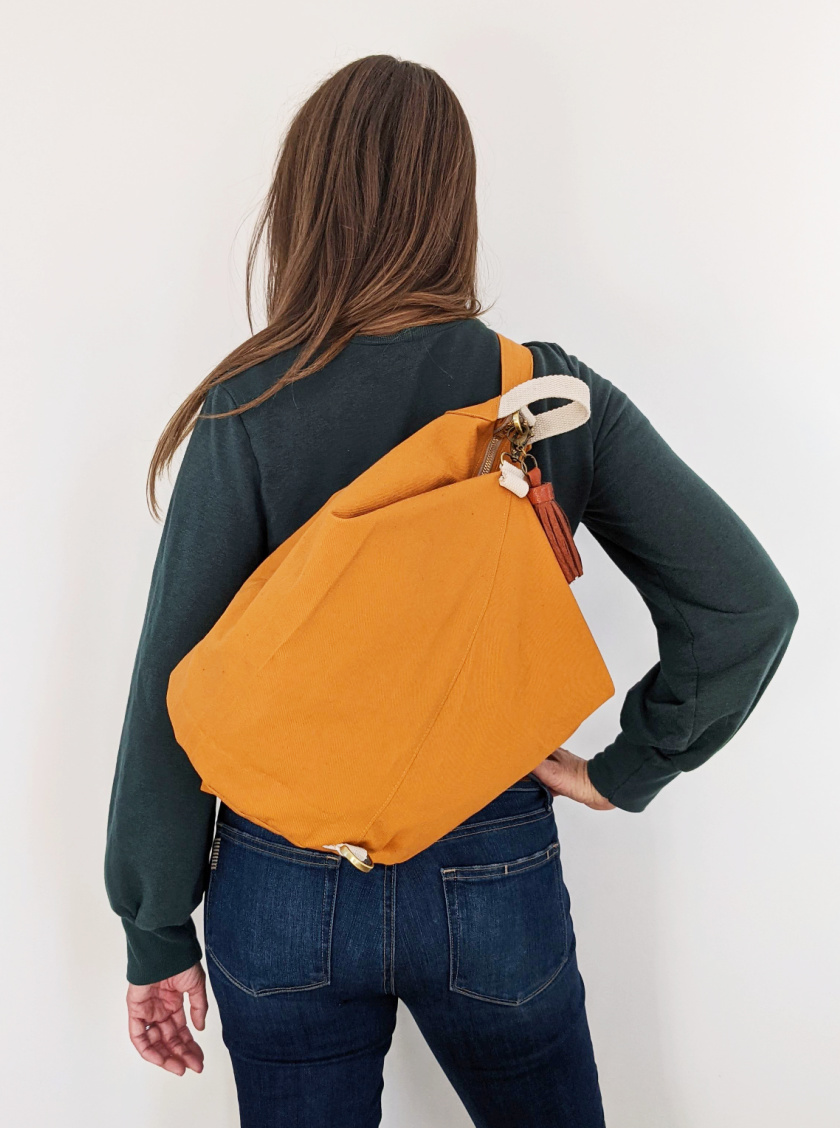 Size
The Marjorie Sling Bag is a generously sized everyday bag at 10″ wide, 15.5″ tall, and 16″ deep.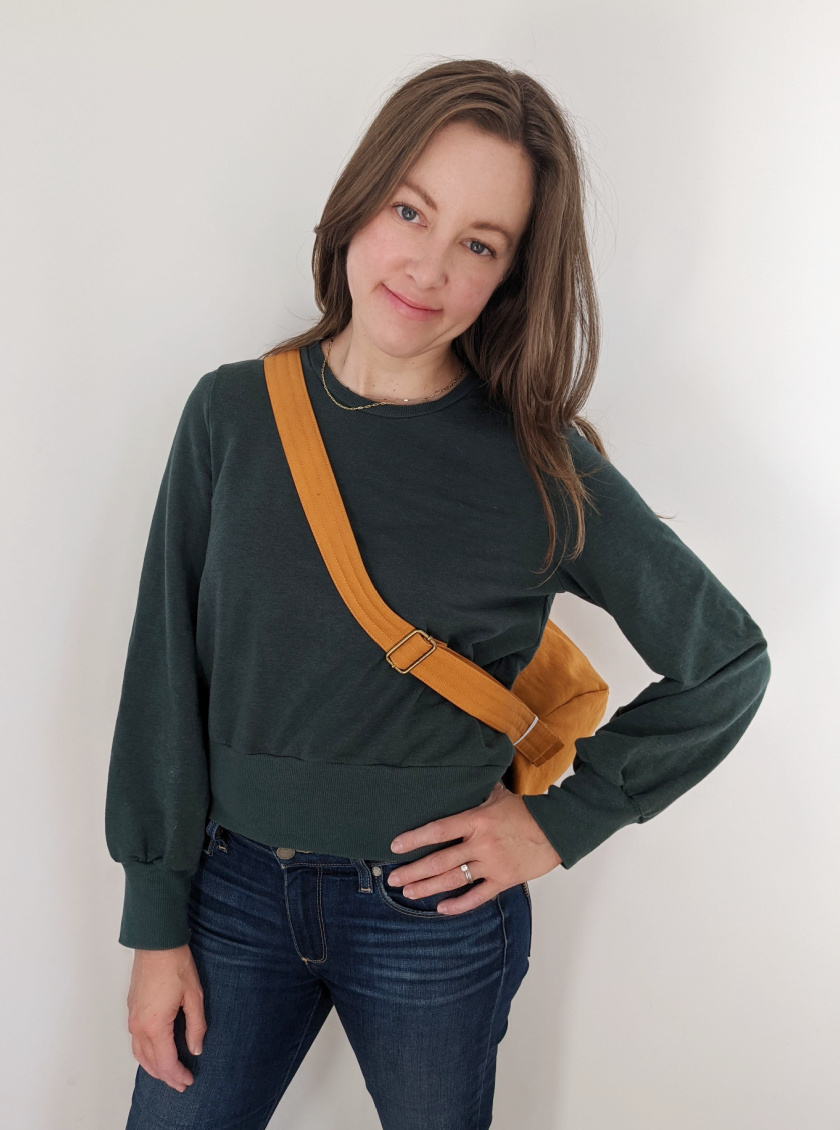 Who is Marjorie?
Great question, glad you asked. In November, I had the distinct honor of teaching this bag as a class during the Straight Stitch Designs Maker's Retreat. I had a different temporary name for it at the time. But while we were staying in the deliciously moody former Army barracks at Fort Worden, we were quickly made aware of a presence who chose to be called Marjorie. Marjorie had a wonderful time opening creaky doors for no reason, thumping around at night, turning on lights, and hiding all of the sewing notions we had just put in front of us. She was a benign lady and we were happy to have her around for the weekend, but it became very apparent that she wished she could join us in our fun and sewing. So, the bag quickly got a new name in her honor. Cheers, Marjorie!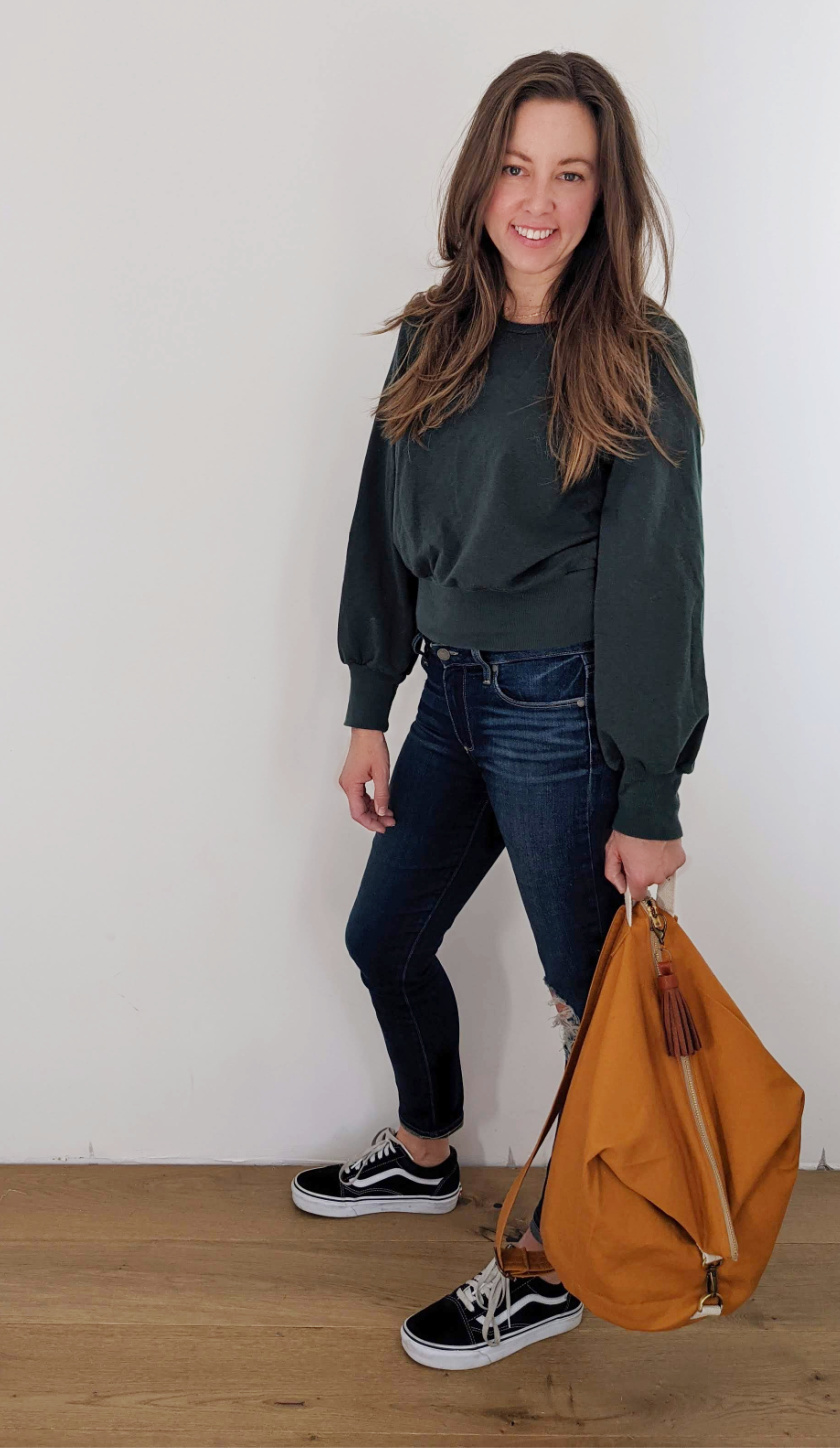 Marjorie can be purchased here and is currently 20% off as part of our semi-annual site-wide sale!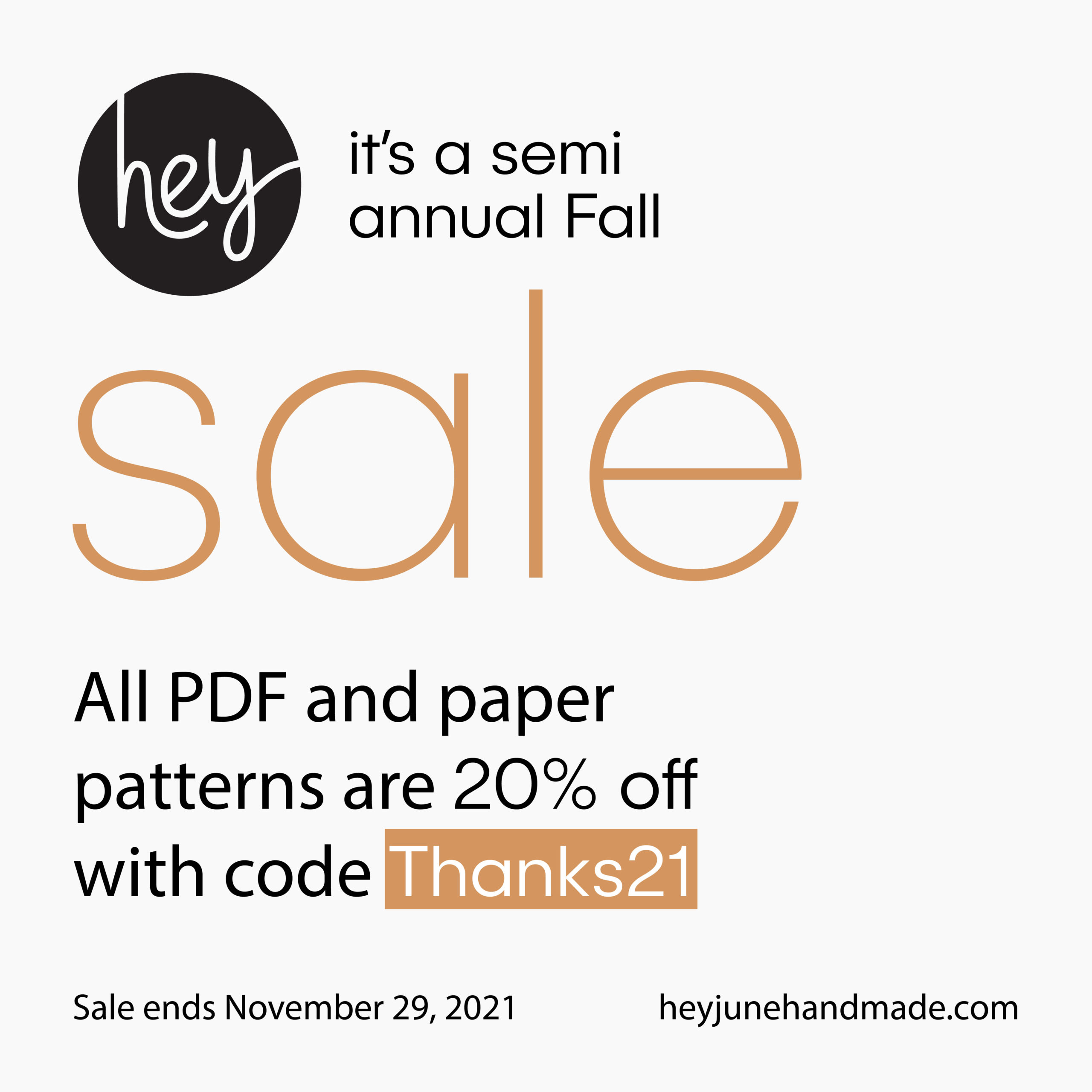 Sources:
Sweater: Sheridan Sweater
Jeans: Paige
Shoes: Vans
Bag fabric: old, from the stash – 10 oz canvas
Zipper and Hardware: Hobby Lobby