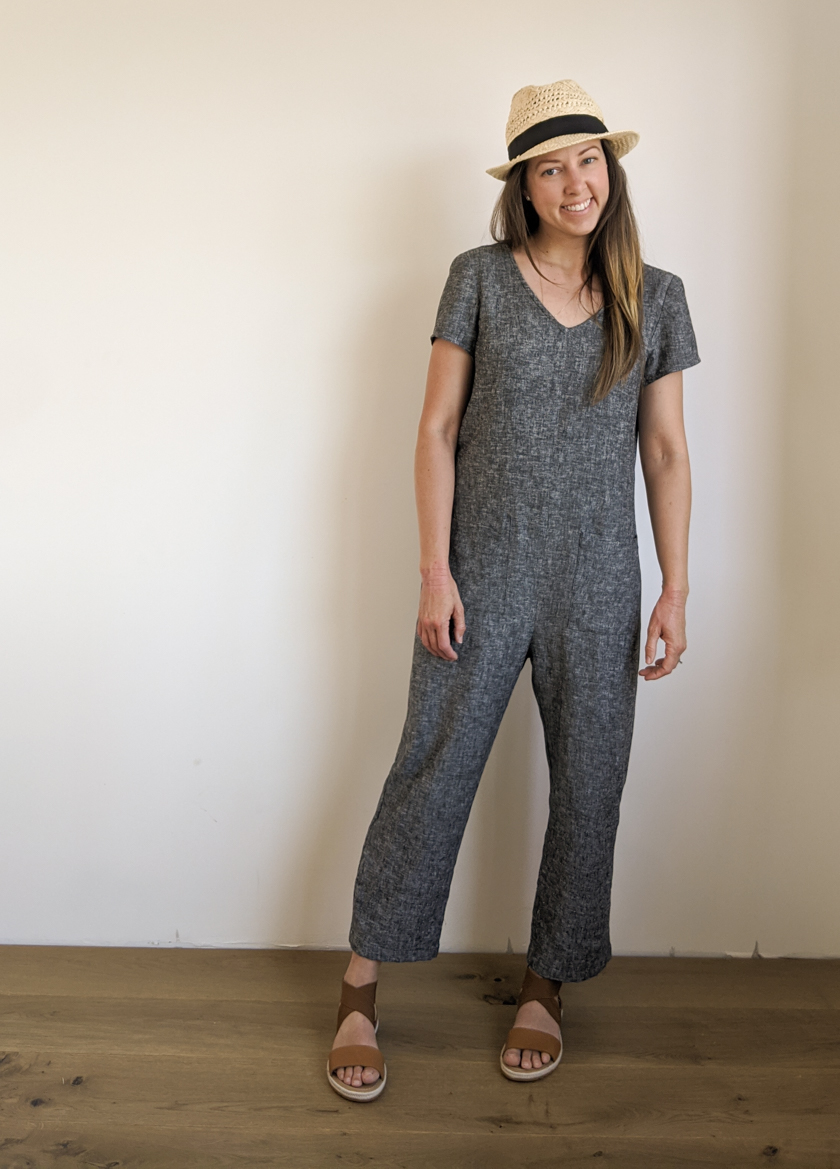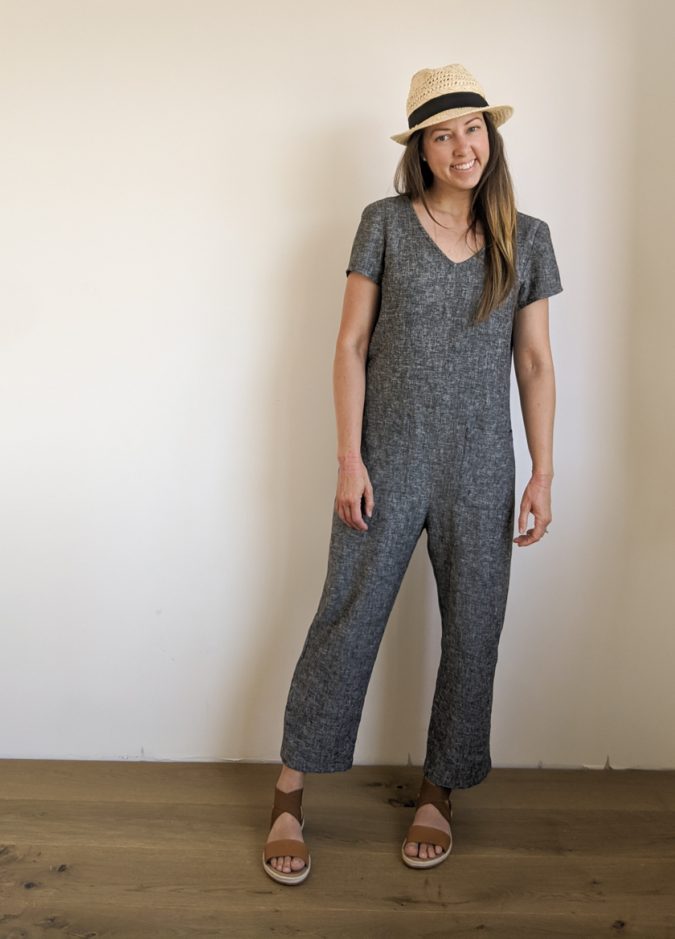 Introducing the Greer Jumpsuit Sleeve add-on! This is a FREE add-on pattern to accompany the Greer Jumpsuit and add short sleeves to view A!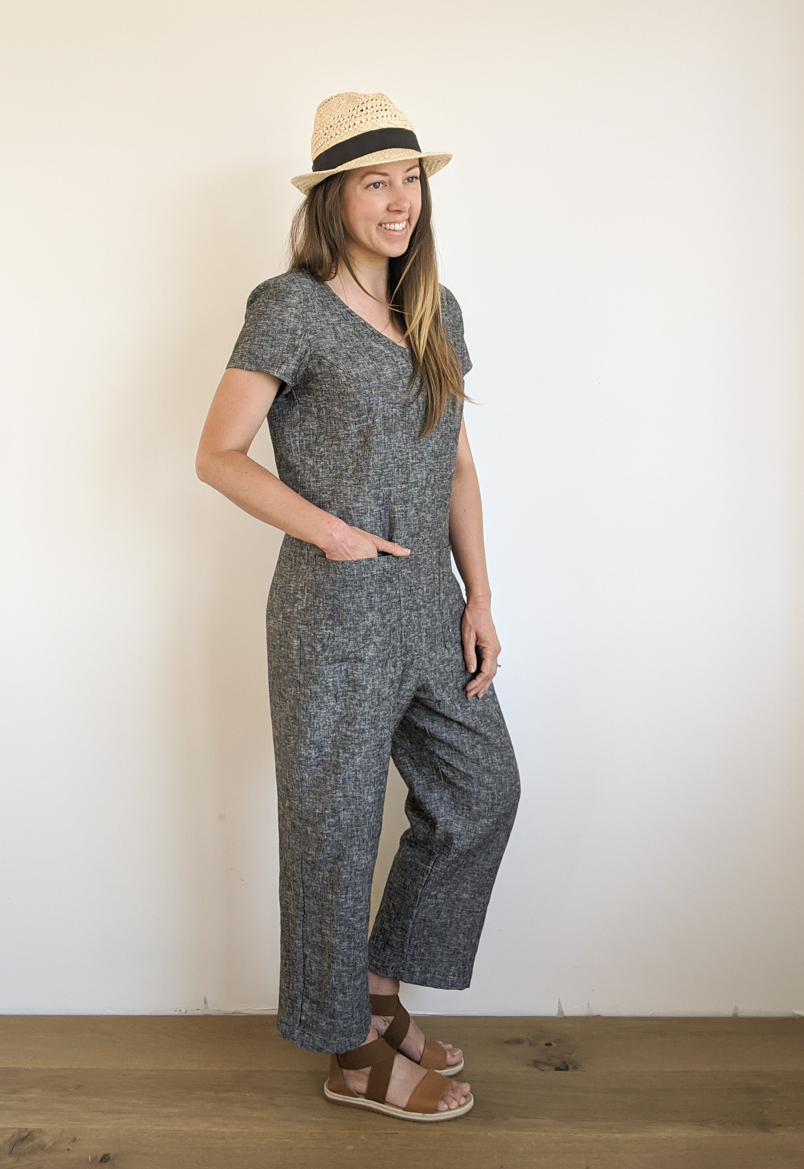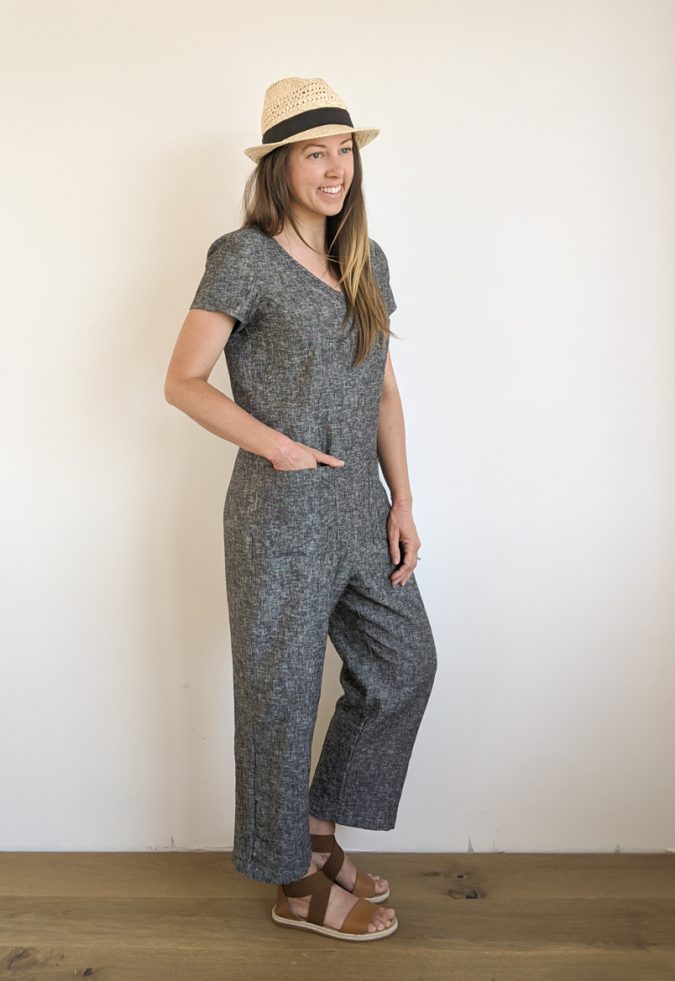 This is a great option for cooler temperatures or if you want a little more sun protection in the summer!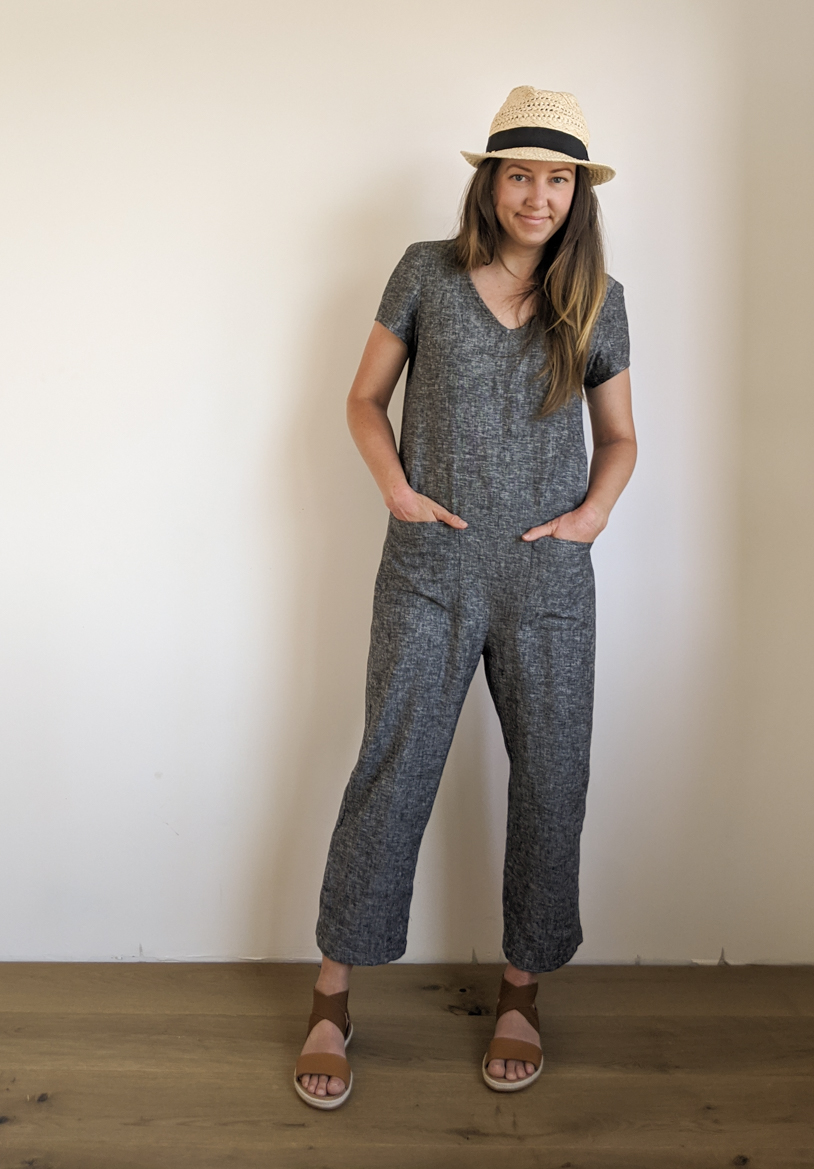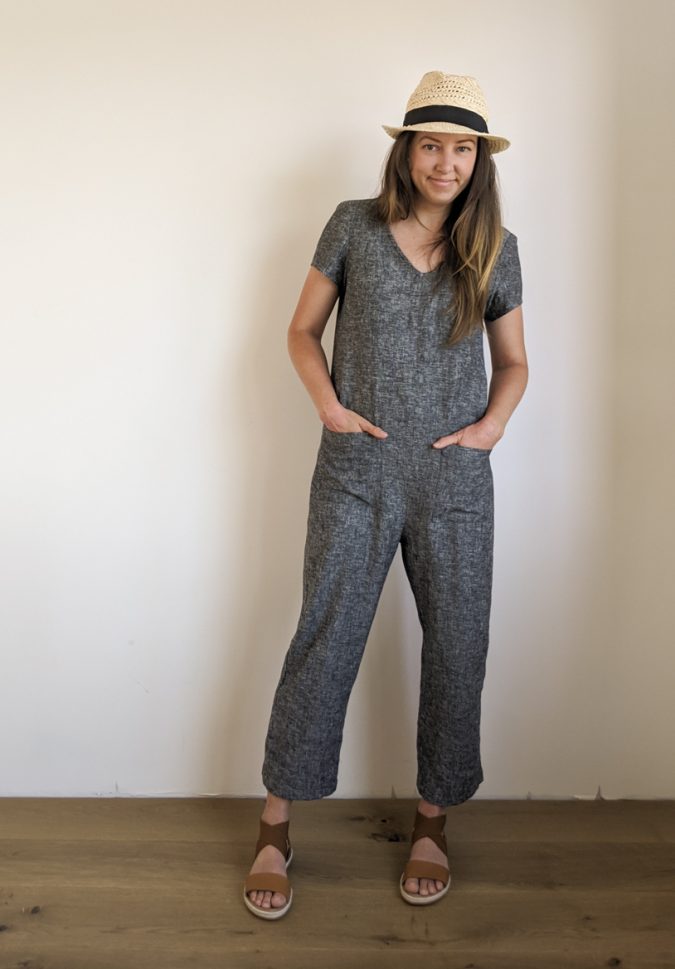 The sleeve add-on pattern comes with a bodice portion that is taped onto the Greer Jumpsuit pattern to form a full length sleeved jumpsuit in addition to the sleeve pattern piece. The sleeved pattern also has an armscye dart just like the original pattern. The Greer Jumpsuit must be purchased first in order to use this free add-on pattern.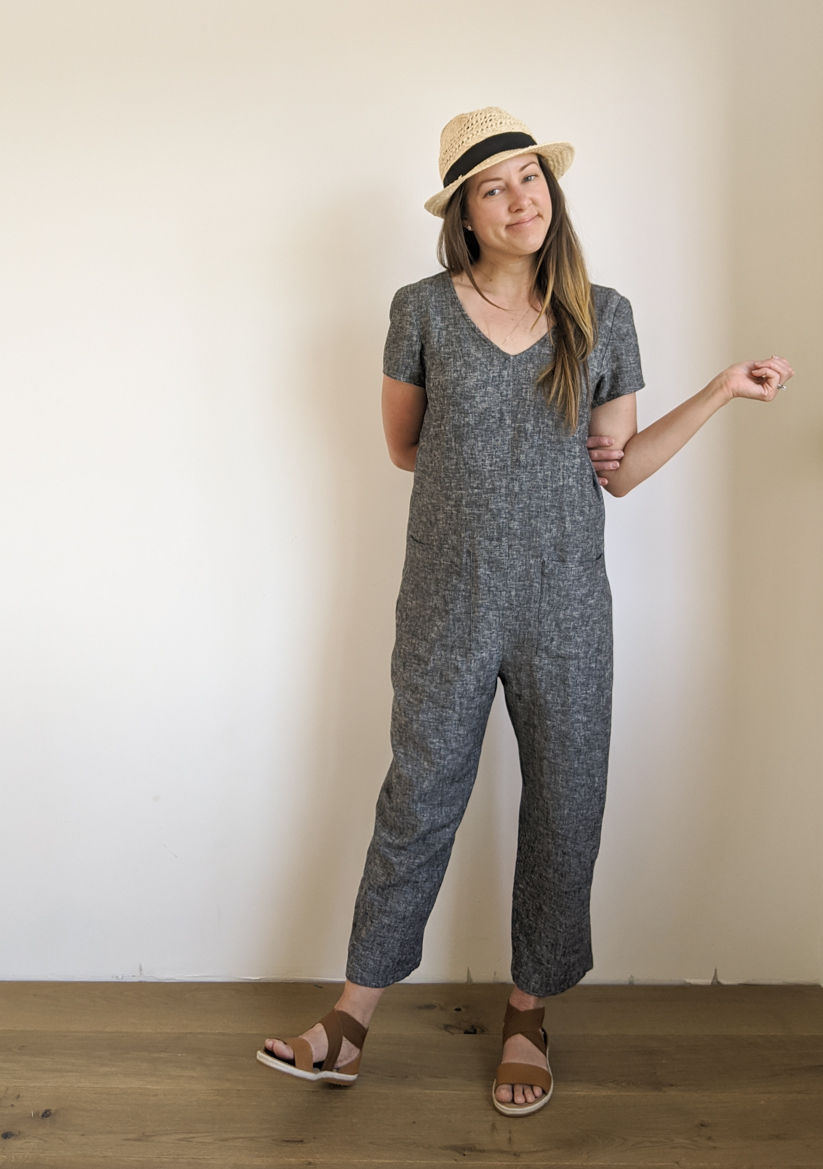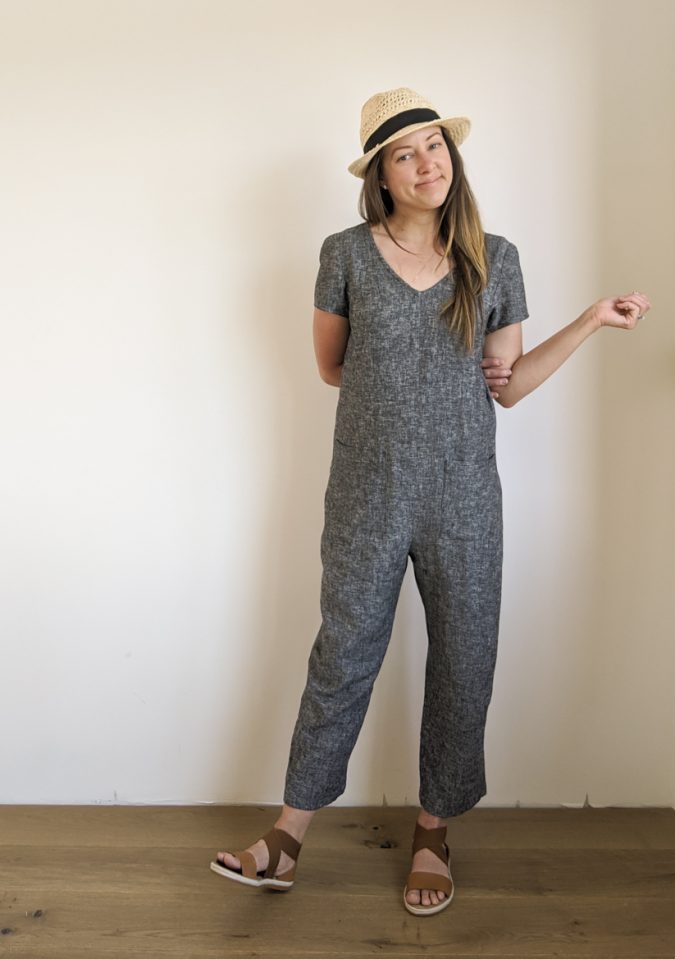 Because the Greer depends on most of its fabric requirements for the length of the yardage, the sleeves should be easily cut from the same amount using the excess width. The same drapey woven fabric recommendations apply. Use the Greer Jumpsuit size chart to pick a size.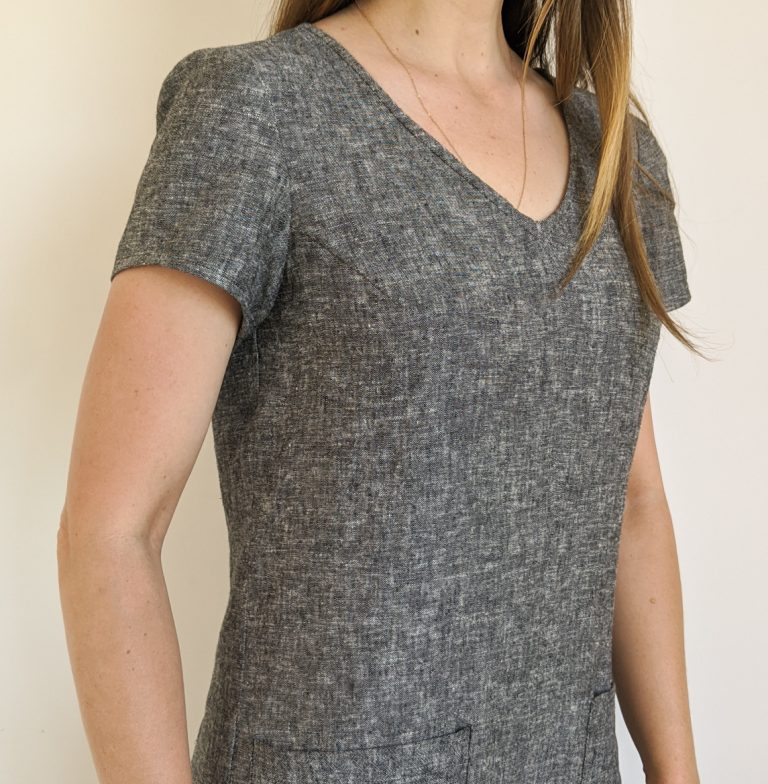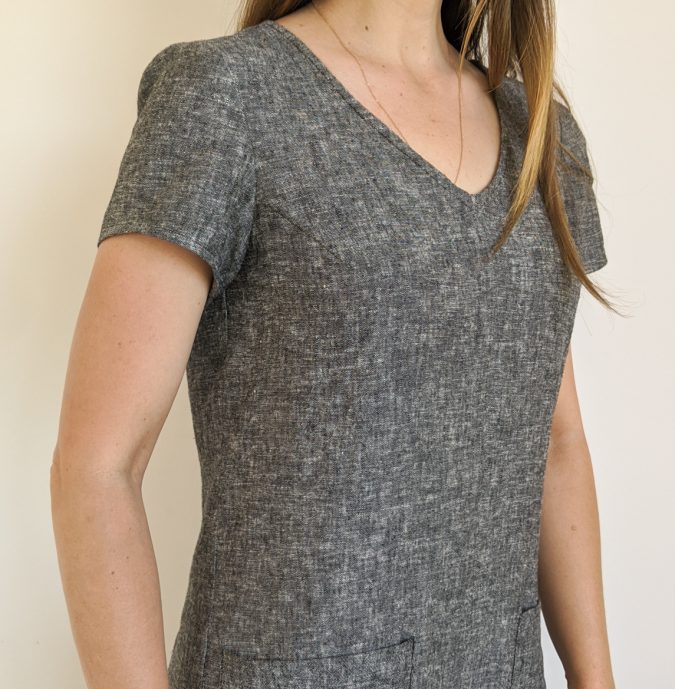 Enjoy the free pattern, and be sure to tag #GreerJumpsuit on social media if you post your own!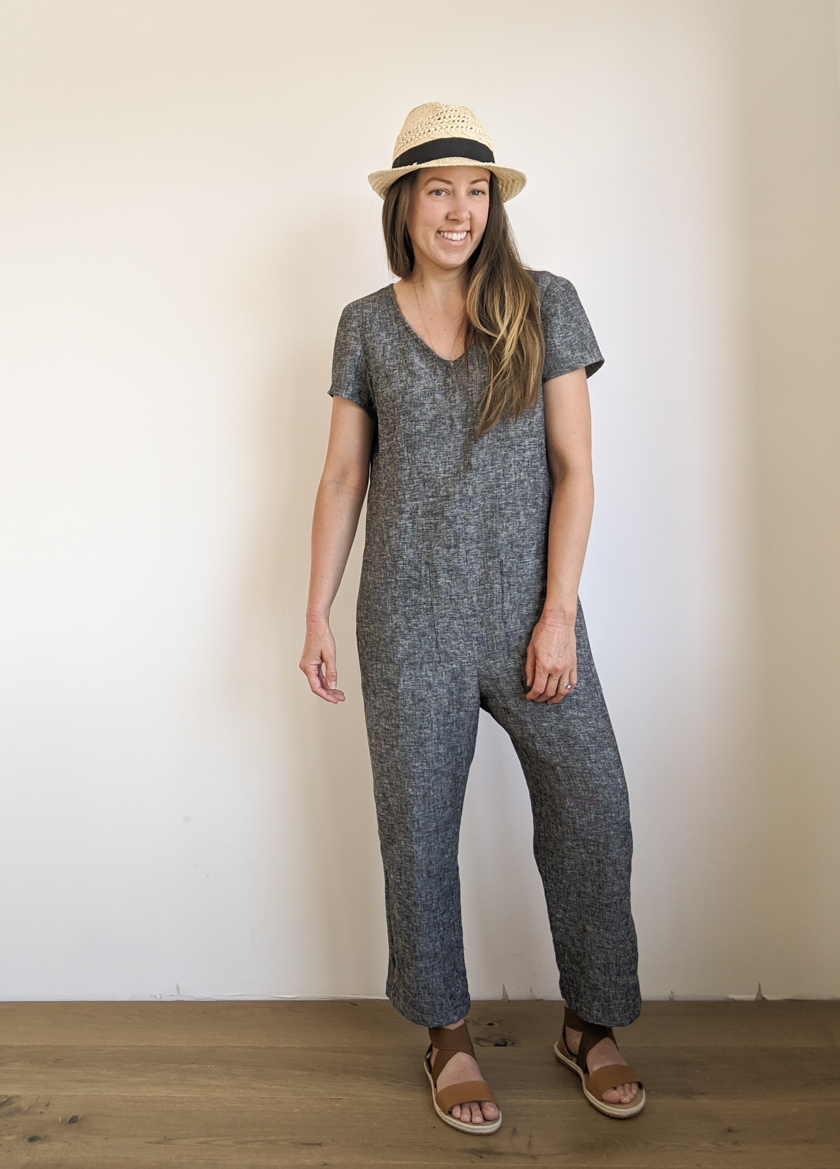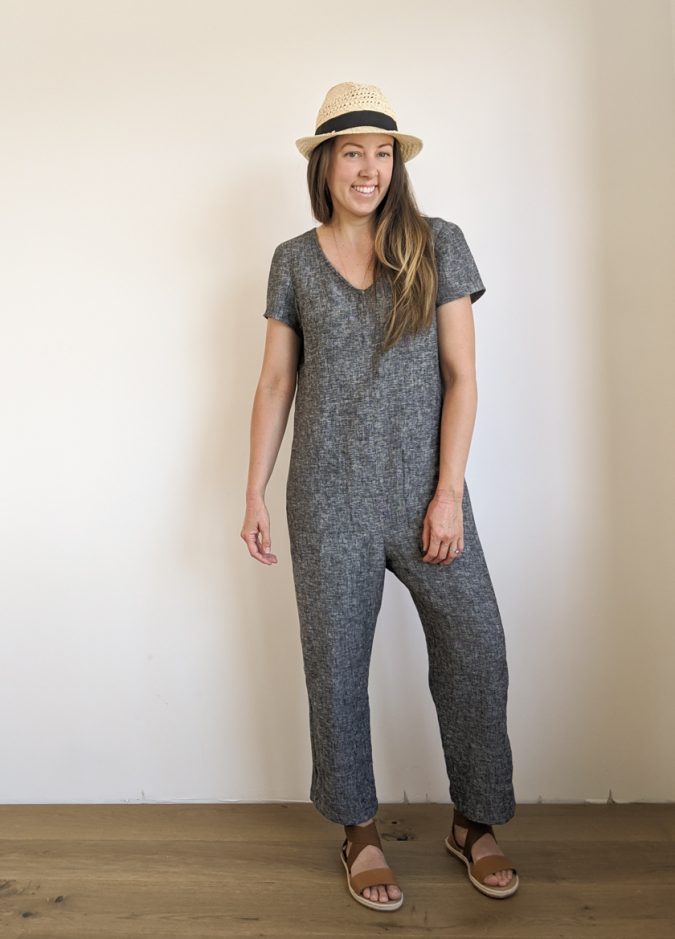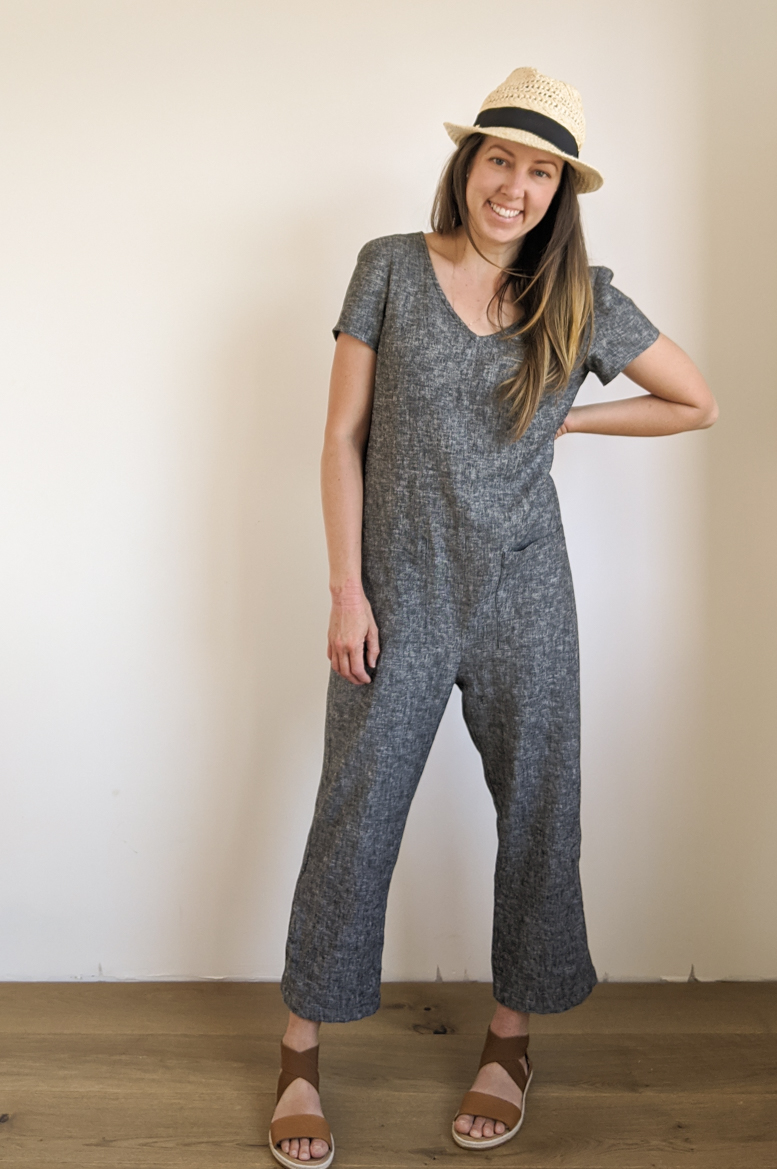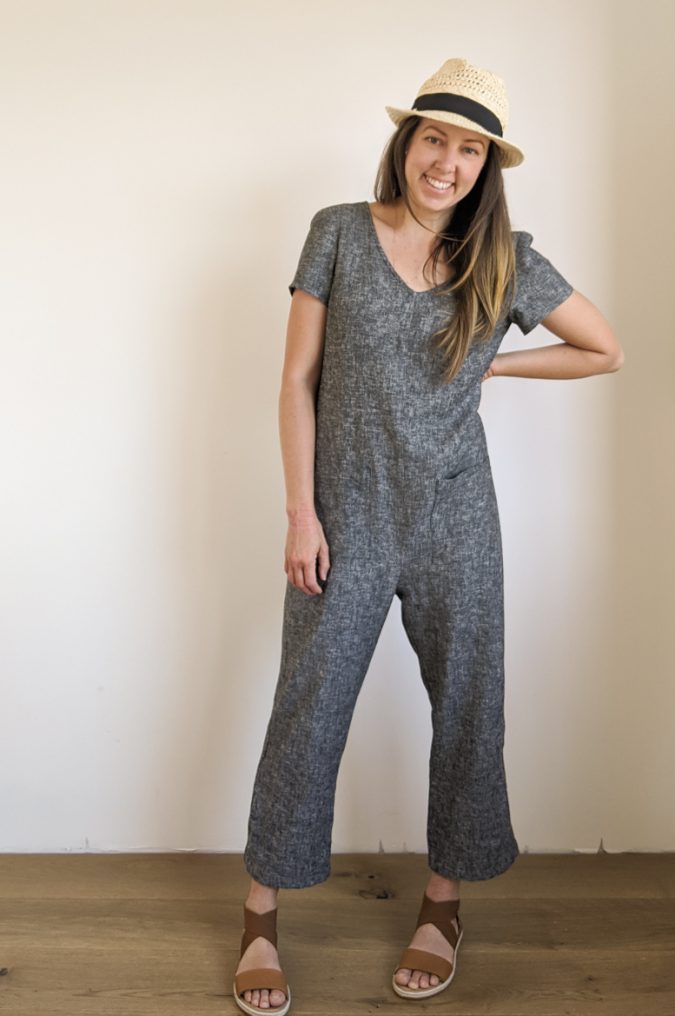 Sources:
Fabric: Robert Kaufman Brussels linen (can be sourced from numerous local and online shops and easily found via a google search, but I got mine at Fancy Tiger Crafts)
Sandals: Sorel
Hat: Target, old