Introducing the Charleston Dress!  This is the first womens' dress from Hey June and it's packed with possibilities.  Read on to hear all about it and then make sure to grab the pattern while it's on sale through the weekend!  And don't forget to check back in tomorrow for a post with all the gorgeous tester photos!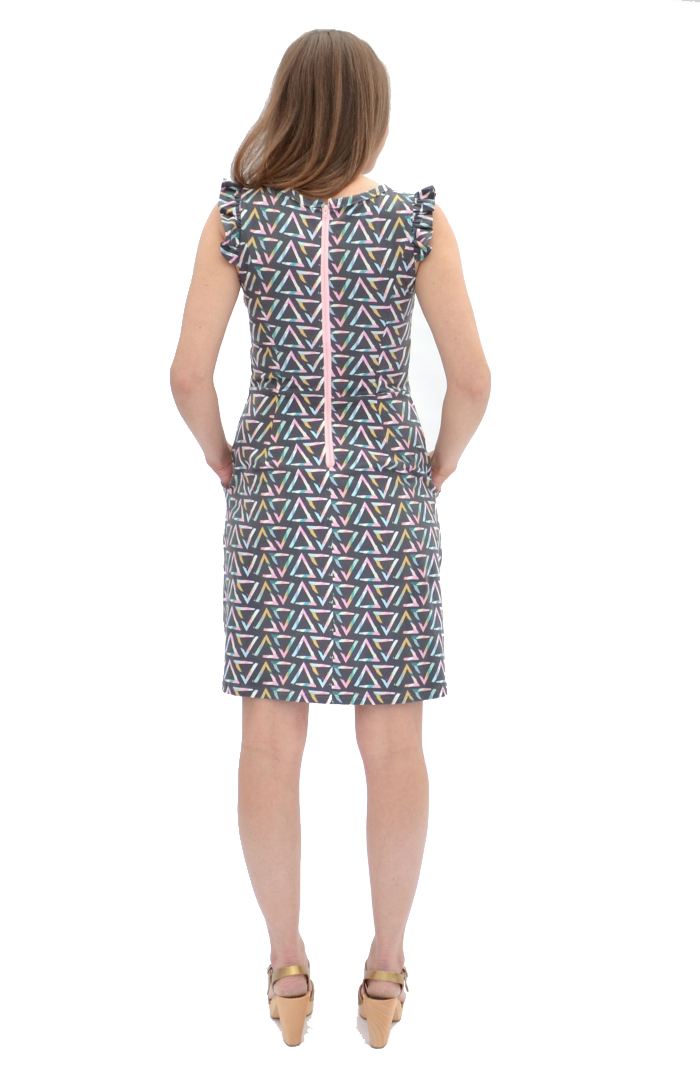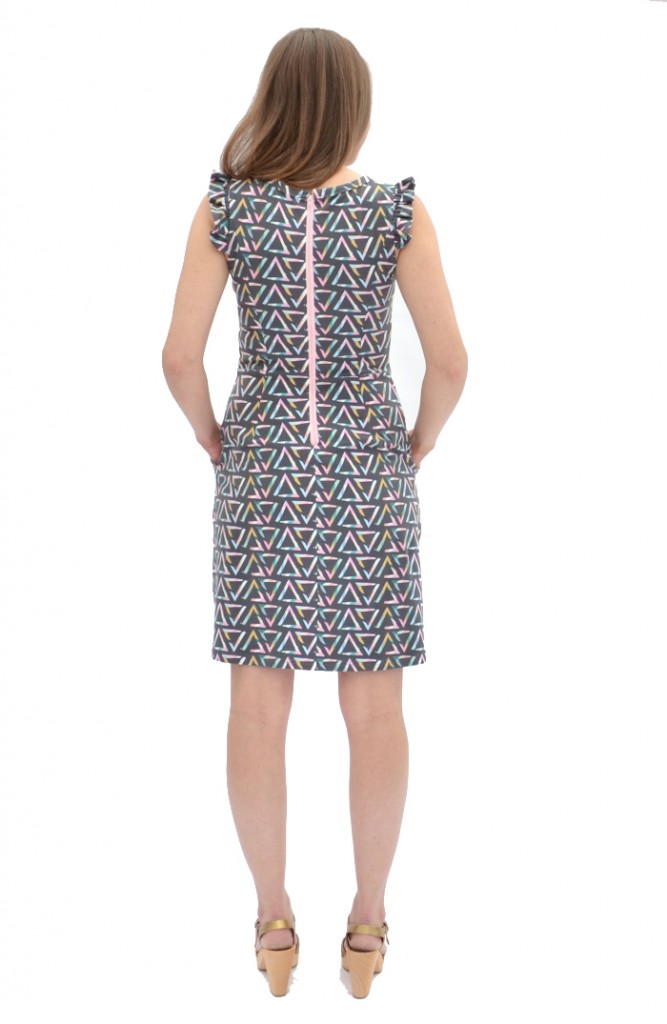 The Charleston Dress is a surprisingly comfortable knit dress with seven different sleeve options and two skirt options!  This lovely Chalk + Paint fabric version features the ruffle sleeve and an A-line skirt with pleats and nice deep pockets.  The semi-exposed zipper is easy to install and makes a great design feature.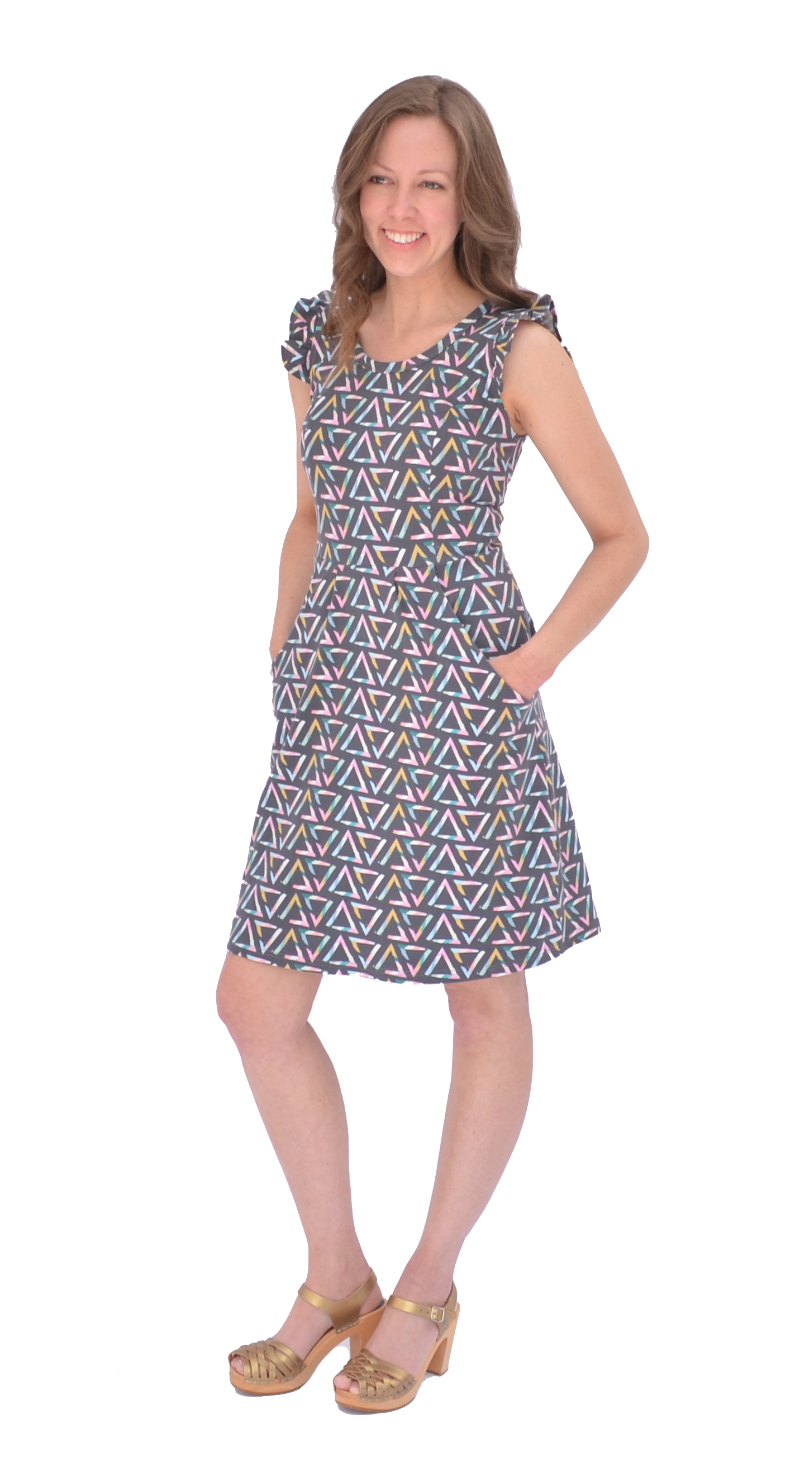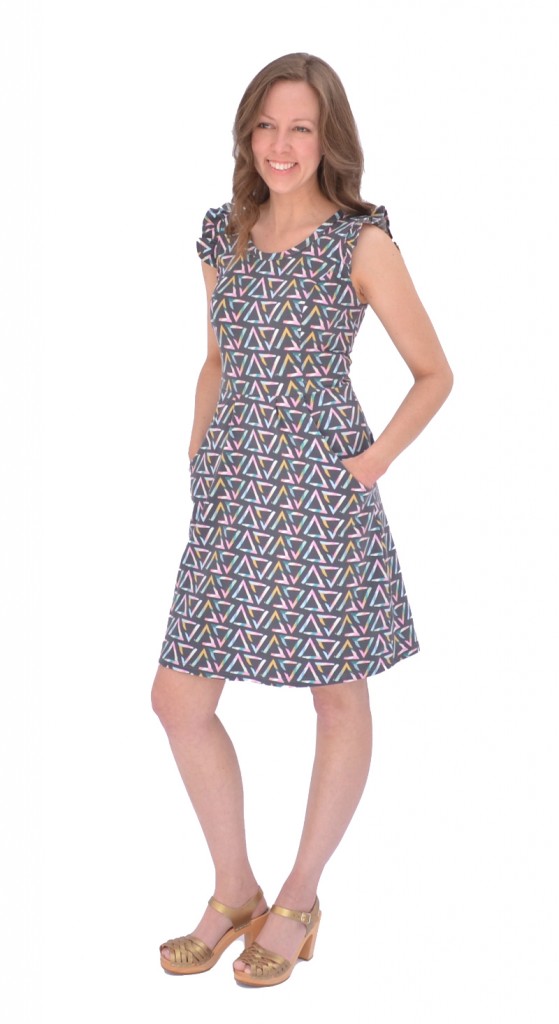 Using the Charleston pattern, you can make a cute, spring-y dress in light prints and florals, or……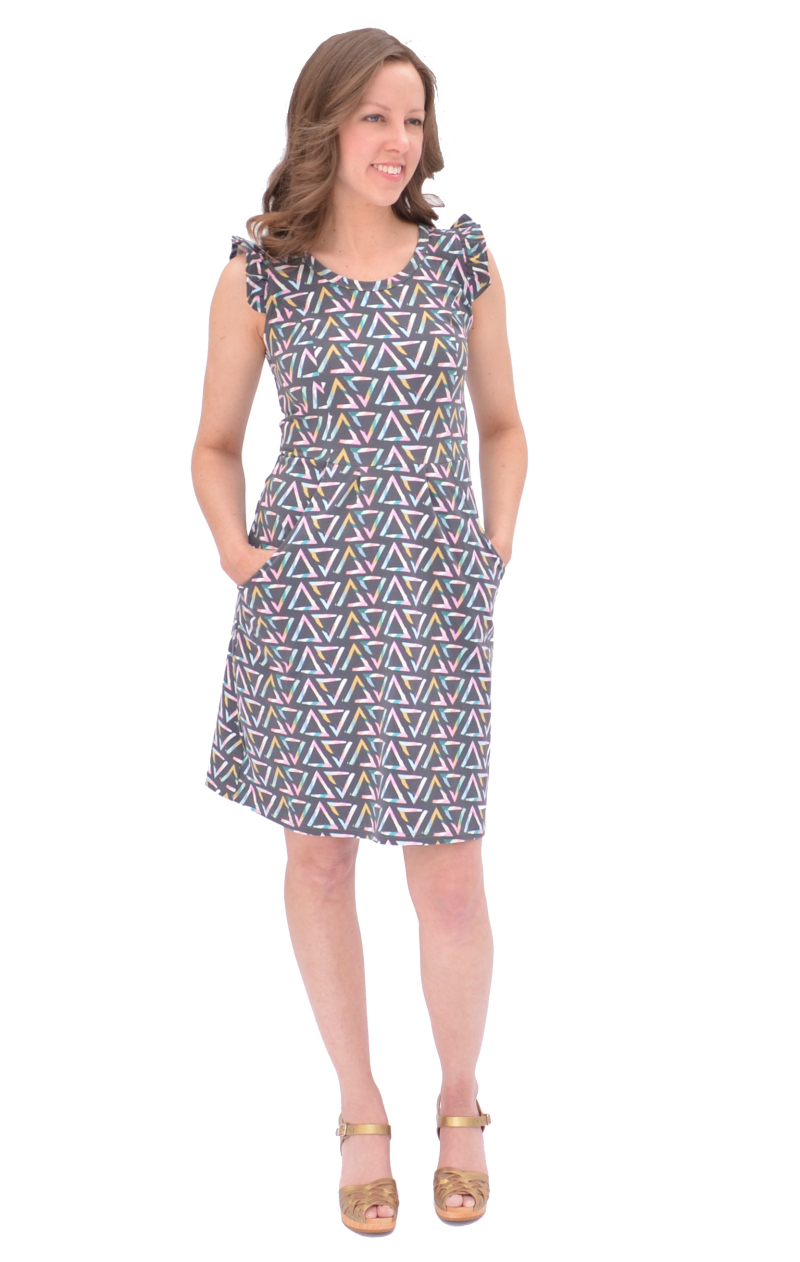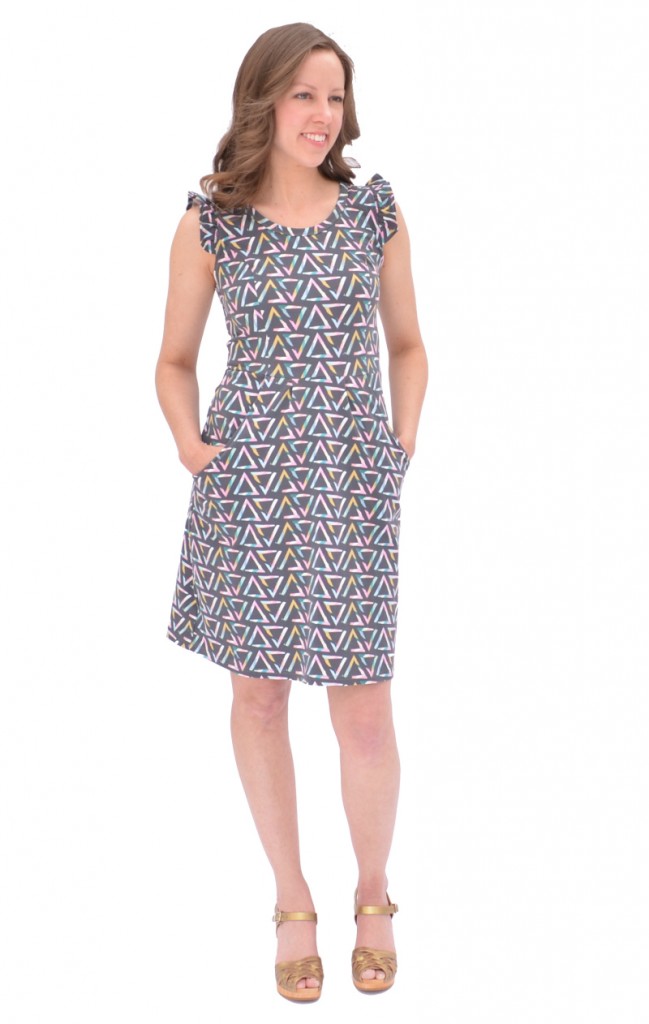 …you can give the Charleston the vavavoom treatment with some stretch vegan leather!  This is the fitted paneled skirt paired with the elbow length sleeve for a perfect going-out dress!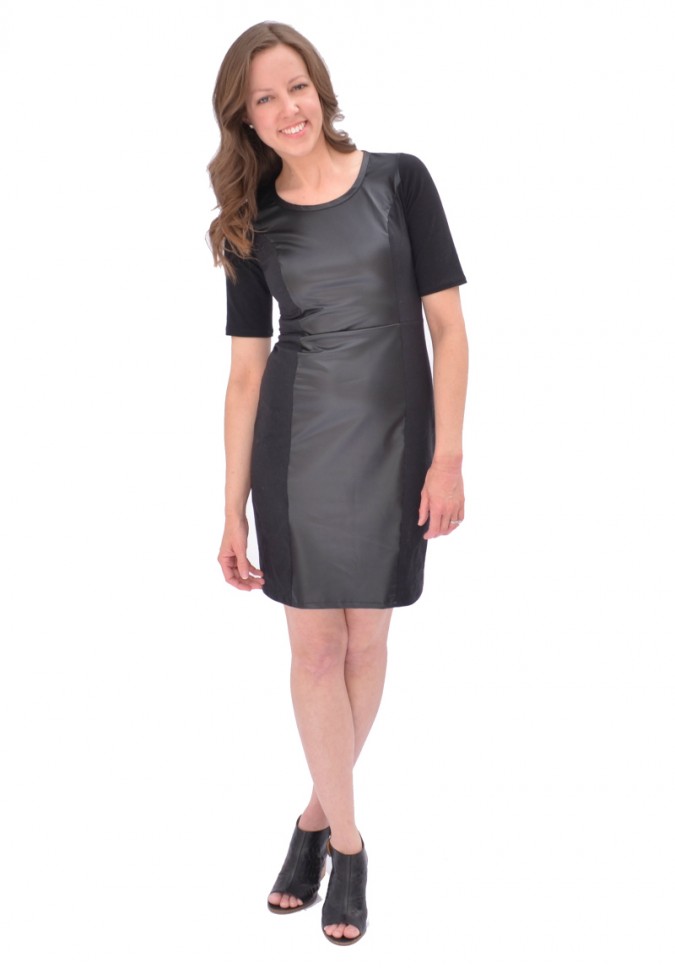 I love that the Charleston can be just about any dress you want it to be with all the different options.  And even with this dressed-up version, it still remains easy to sew, easy to wear, and comfortable!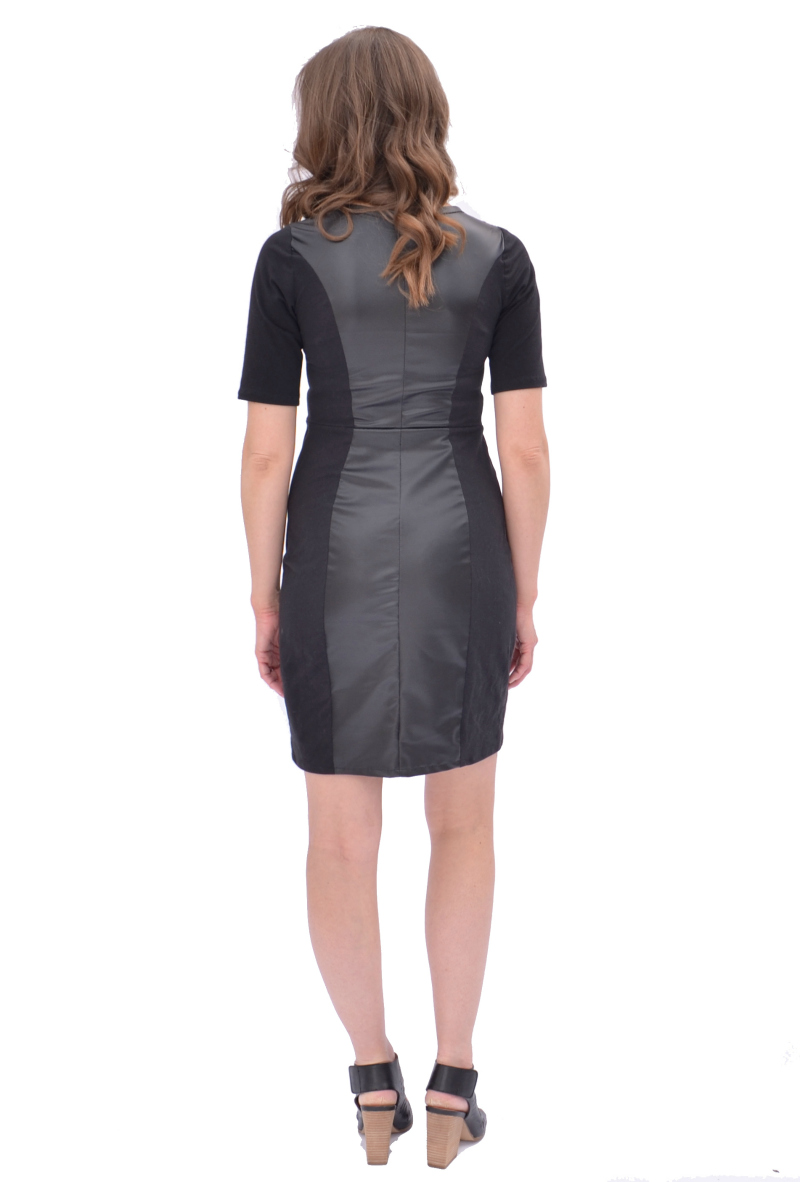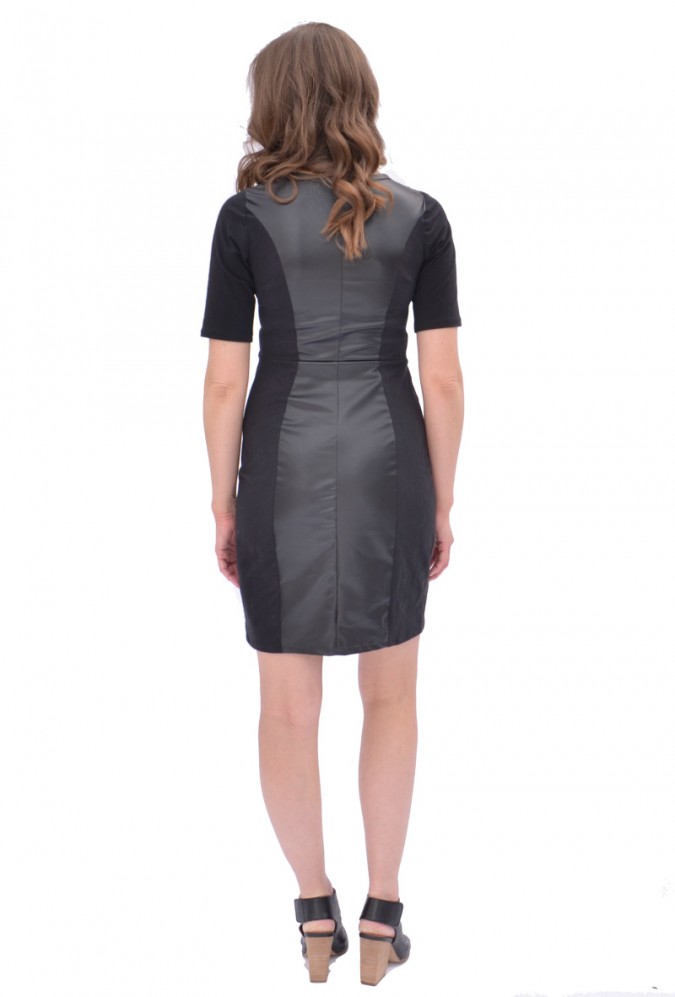 Other sleeve options include sleeveless, square sleeves, short sleeves, 3/4 sleeves, and long sleeves.  As you can see here, if you use fabric with the recommended stretch percentage, you can also eliminate the zipper (although I promise it's easy!)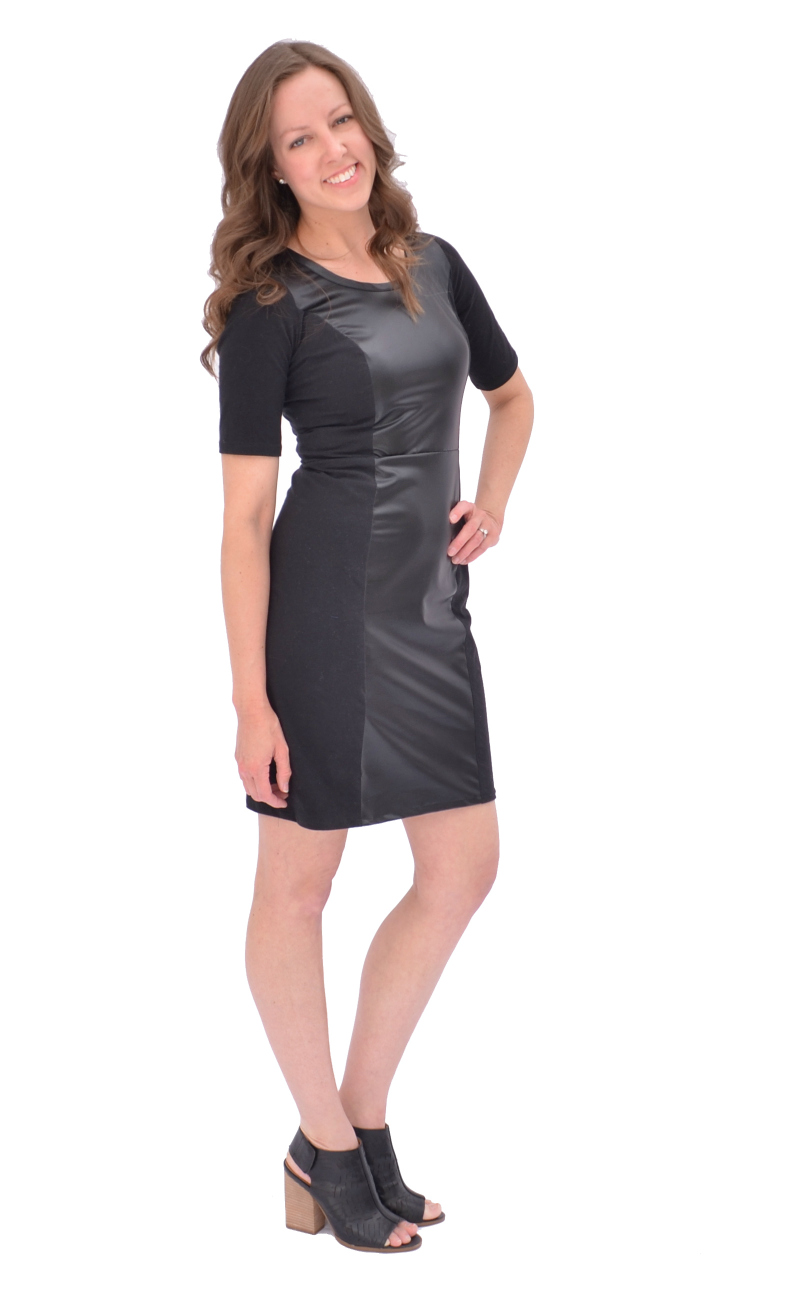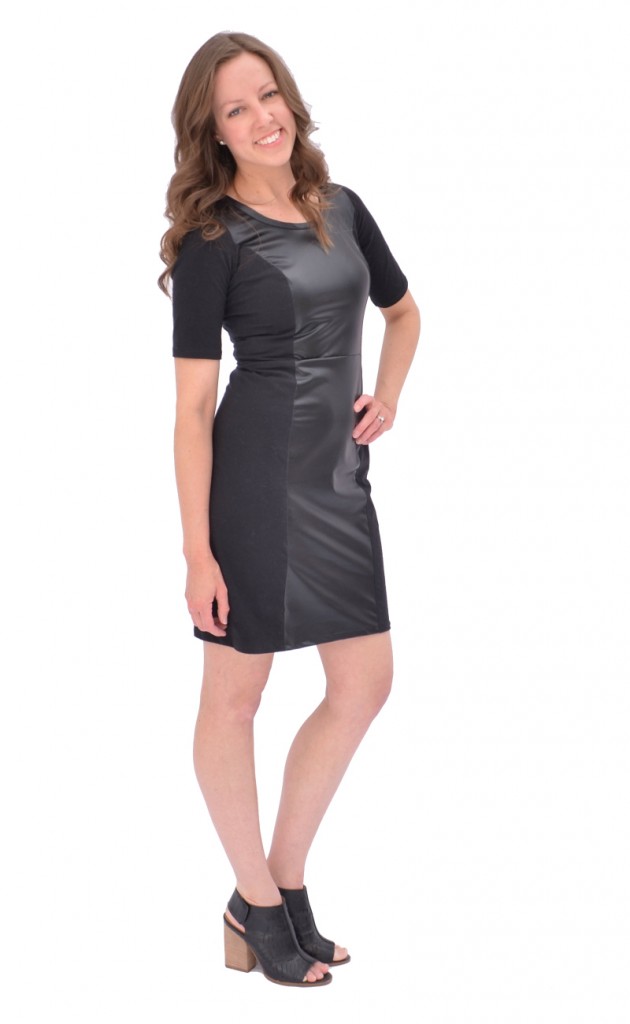 This view of the Charleston is incredibly easy to sew up and can be made in only a couple hours.  The pattern comes with several tips for lengthening, shortening, and grading between sizes, and the nature of the knit fabric will also help in providing you with the best fit for your body.
(I'll just throw this out there to avoid comments – yes, I have a baby bump.  No, I'm not pregnant.  That is the permanent bump left by my babies 🙂 )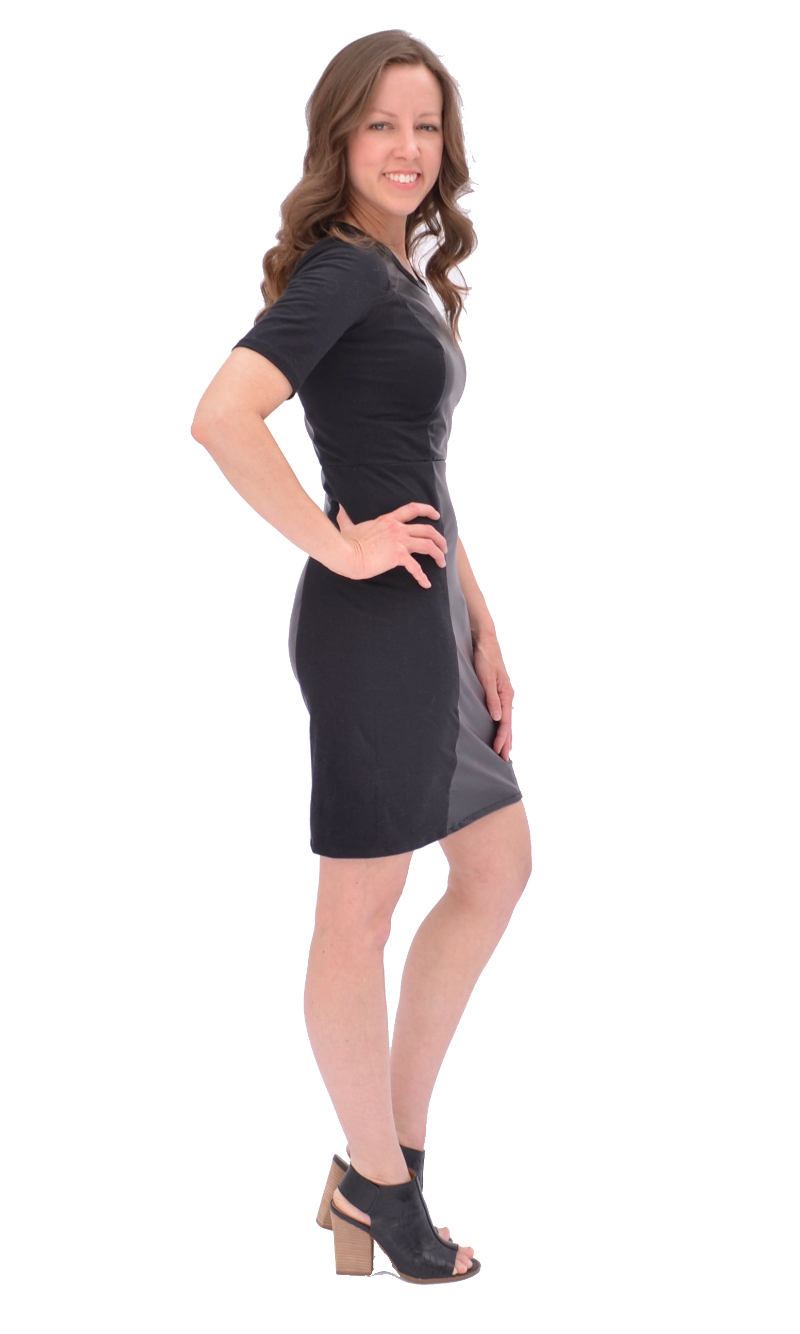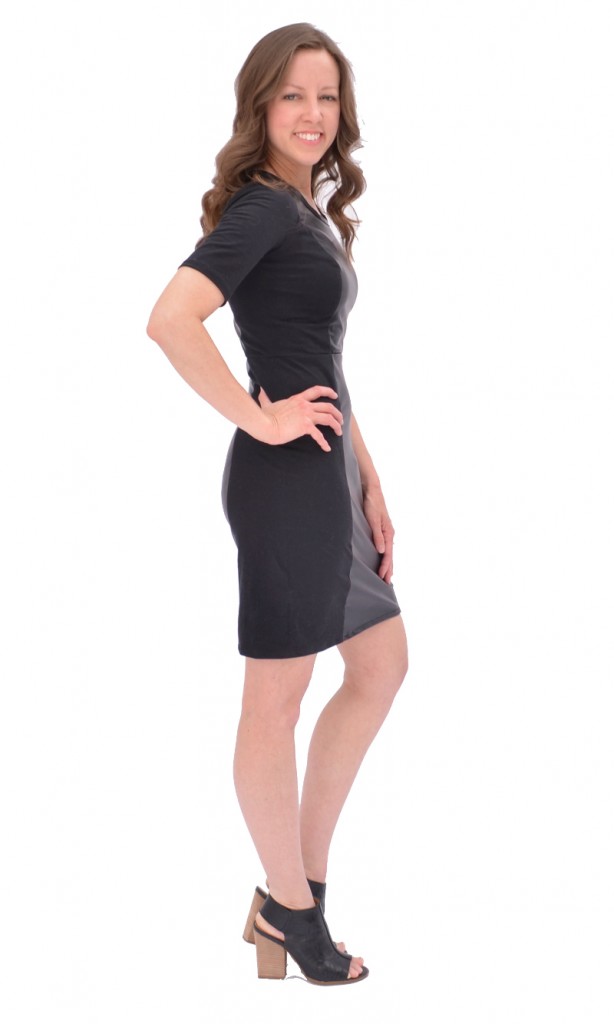 So which Charleston will you make first?