Introducing the Amalfi Dress!  The Amalfi is an easy-to-sew, easy-to-wear dress that can be styled in so many ways!  Depending on the view and fabric, it can be a carefree boho style dress or a more reserved office-friendly silhouette.  The Amalfi is perfect for anything from a Saturday brunch and shopping with girlfriends to a casual summer wedding!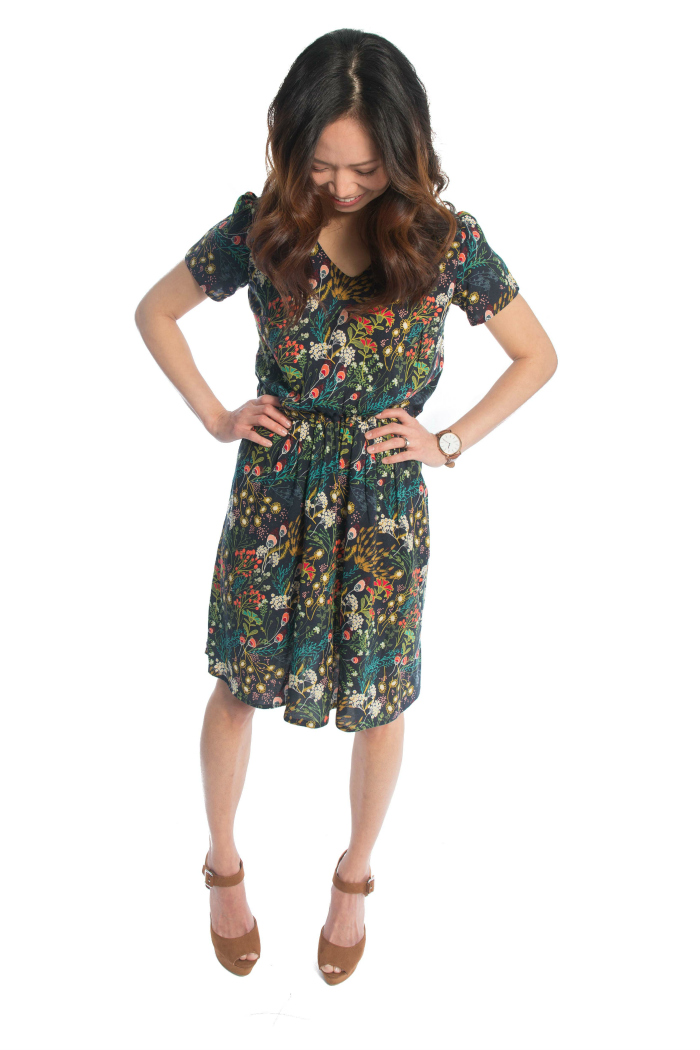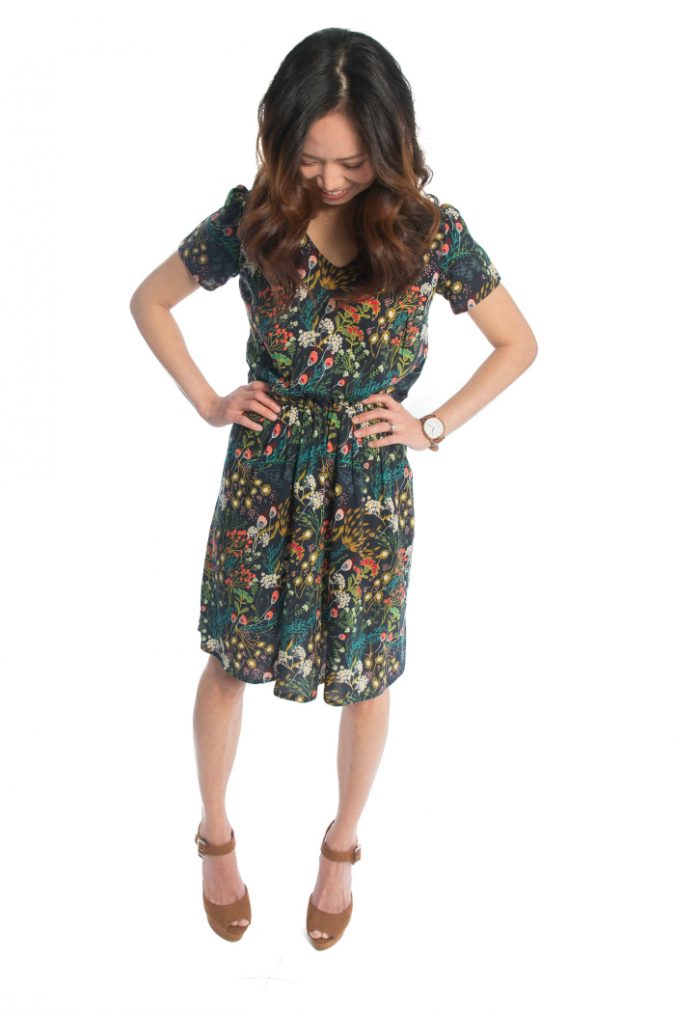 The Amalfi features an above-the-knee or super feminine tea length skirt, both of which can be made with the optional in-seam pockets.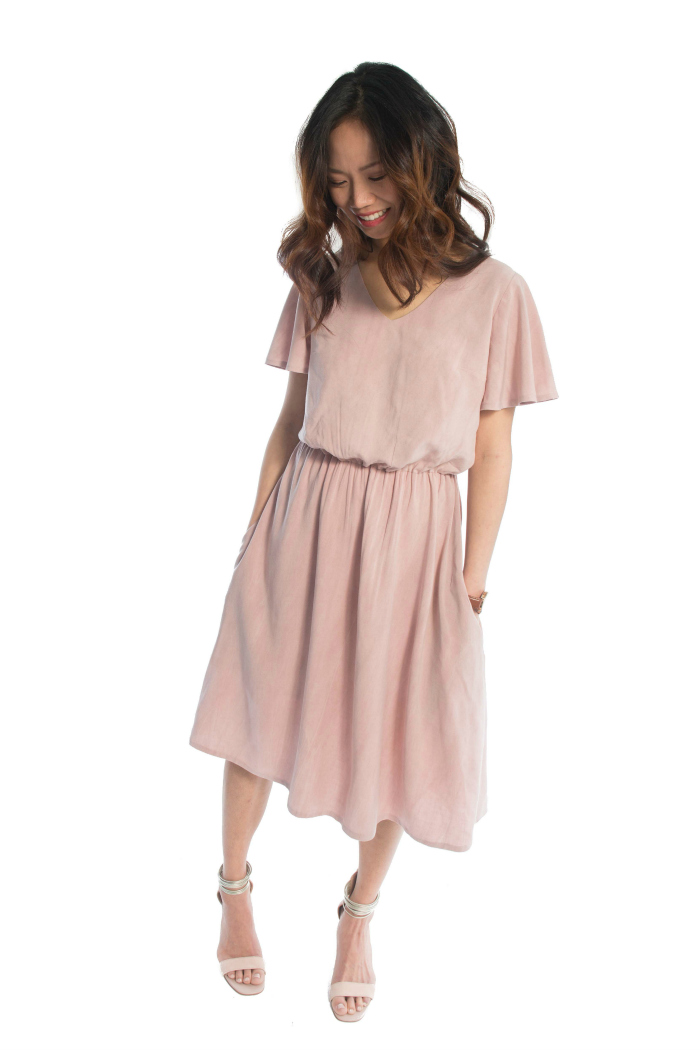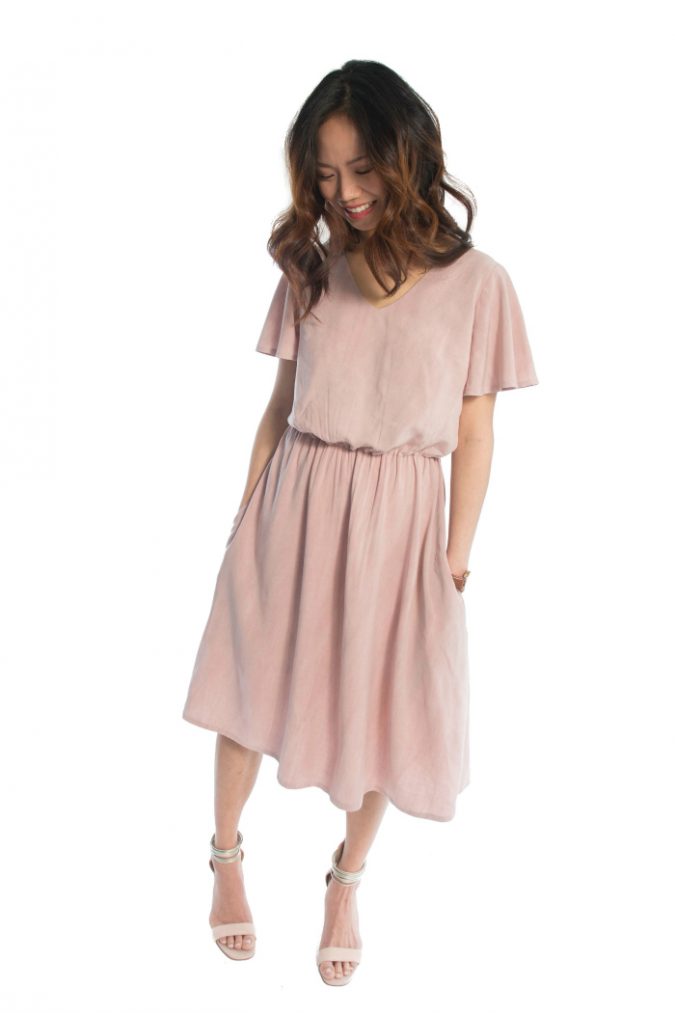 Sleeve styles include a gorgeous and soft flutter sleeve that looks beautiful with drapey fabric or a gathered short sleeve for more structured fabric.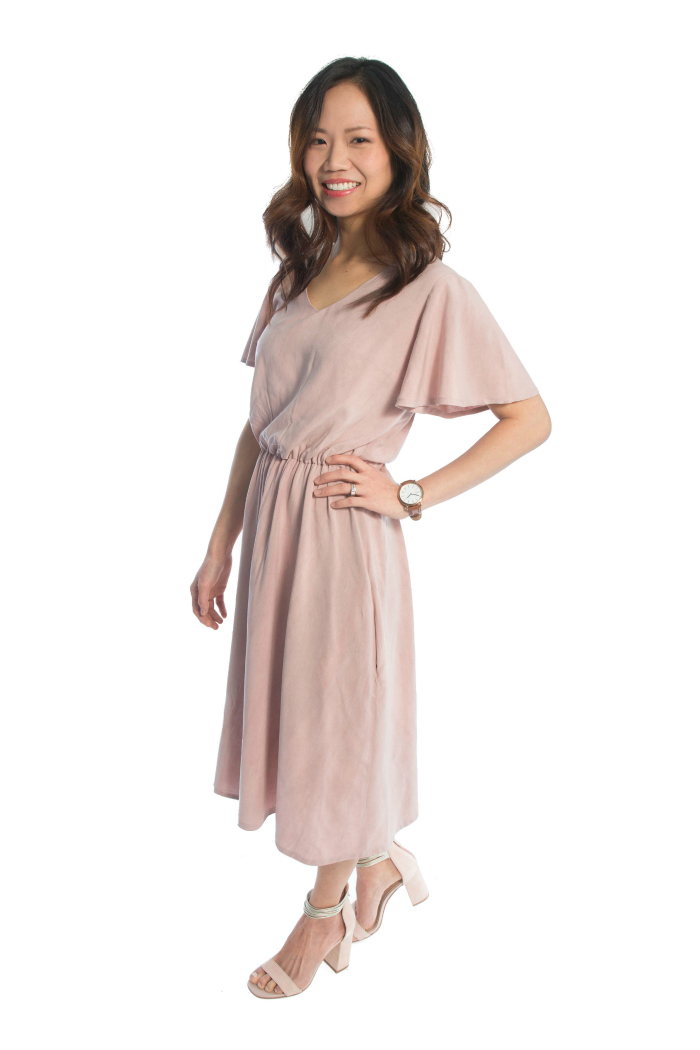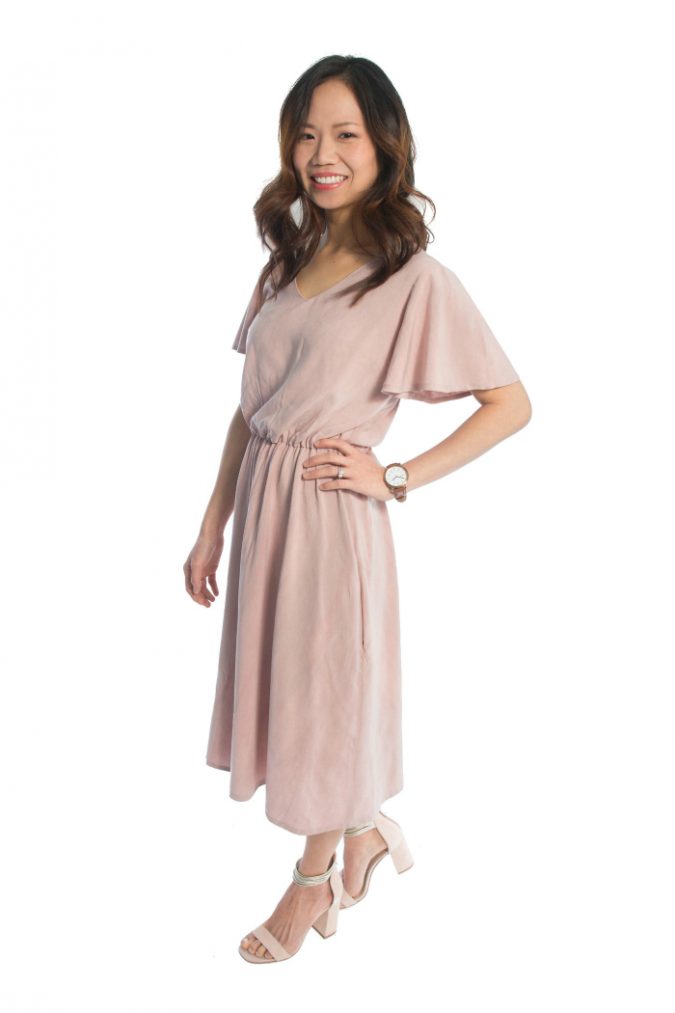 Both views have a flattering v neck line finished with an easy facing to add to the ultra feminine lines of the Amalfi.  Bust darts provide shaping and ease for a great fit.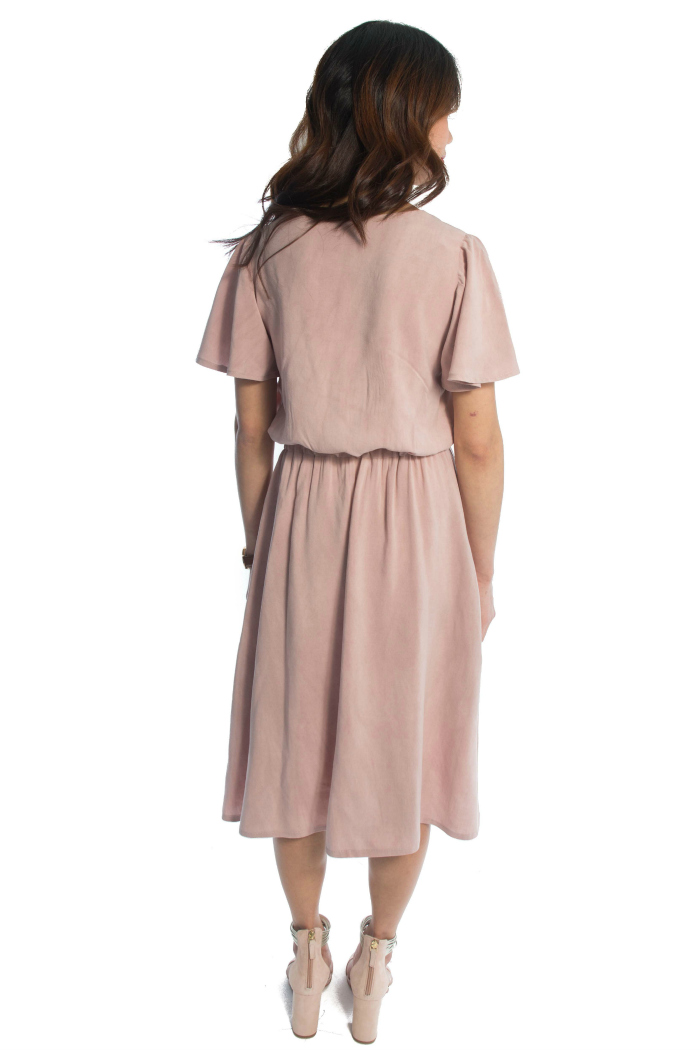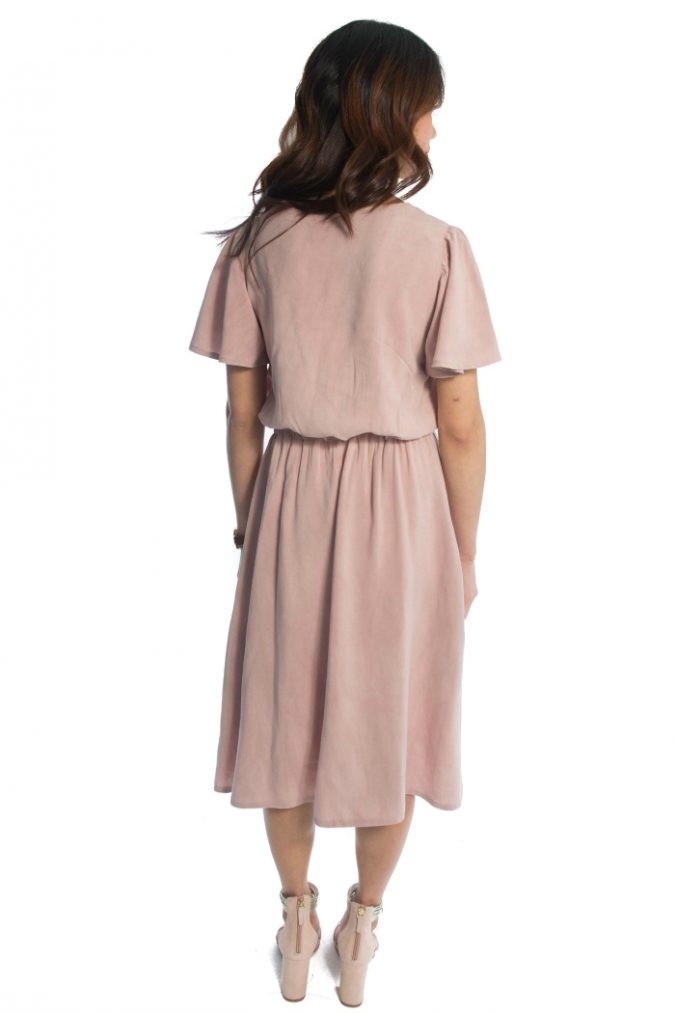 The waist is finished with a clean french-seamed elastic casing that is only visible on the inside of the dress.  The elastic waist can be shifted to the wearer's narrowest waist point so it creates a flattering shape on straight figures or accentuates a small waist on hourglass shapes.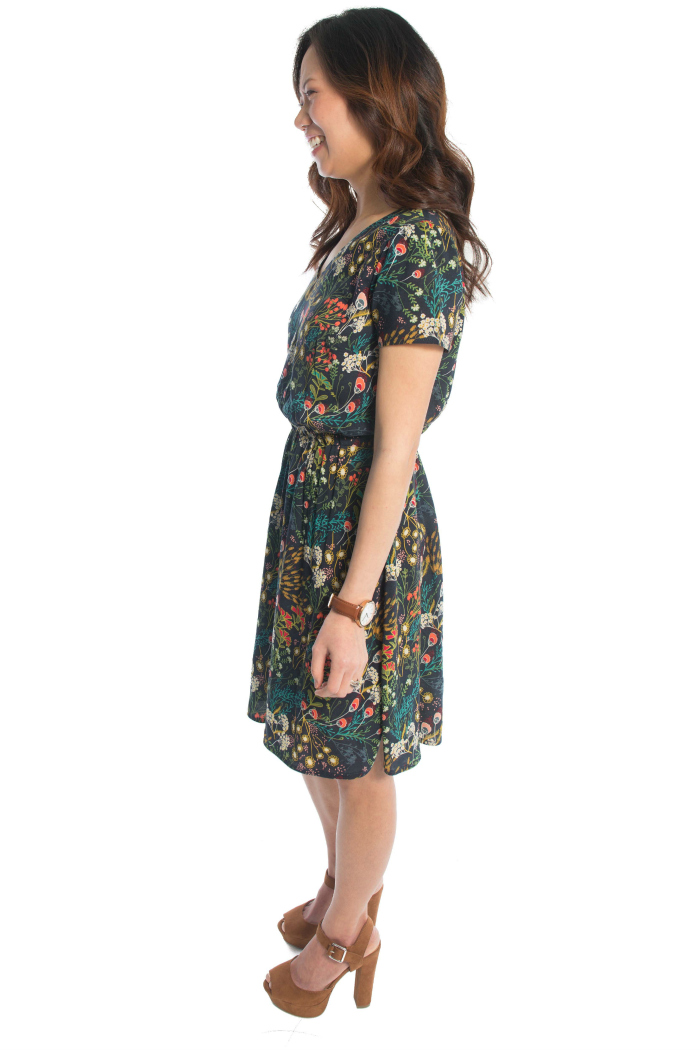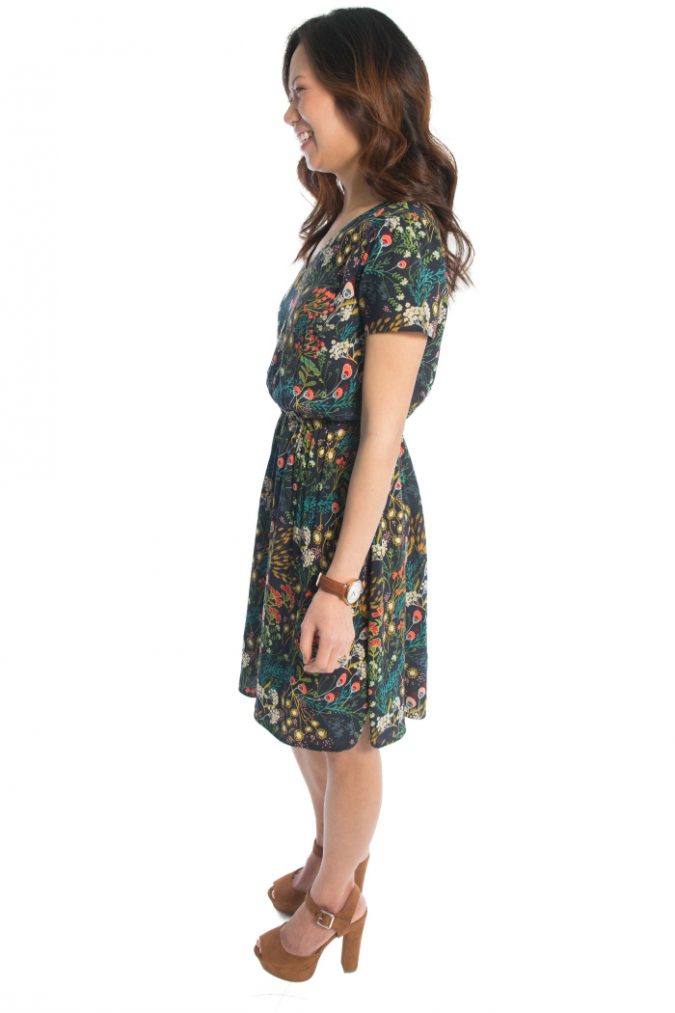 Pattern instructions include a section with tutorials to increase the dart uptake with a full bust adjustment and to add or subtract length from the bodice and skirt.  There is also a section that outlines how to raise or lower the V neckline so it hits exactly where you prefer.  Please note that the dresses pictured here were altered for a petite frame and height, including raising the V by 1/2″.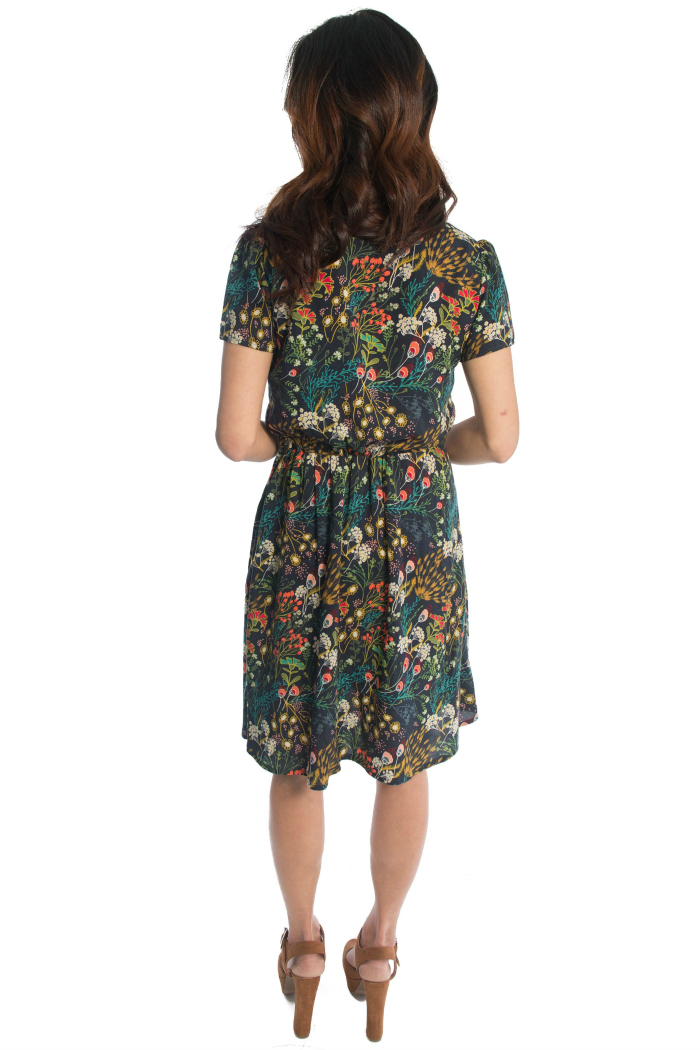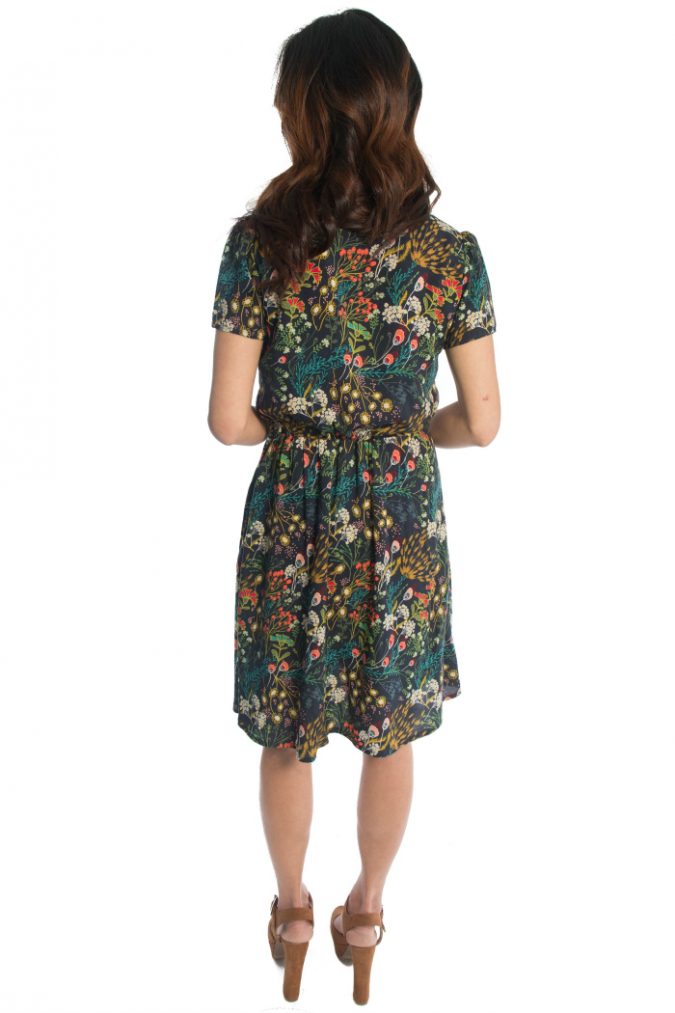 The floral Amalfi above is made with Art Gallery rayon challis, which works beautifully for this pattern.  This dress is slightly more subdued and would be perfect for casual wear. The pink dress is ultra feminine and more dramatic with the color, tea length, and flutter sleeves.  That style would work perfectly for slightly more formal events like baby showers, weddings, or fancier dinners.  It was made with a sand washed rayon, which has a heavier hand than rayon challis.  As you can see, the heaviness gives it a different drape above the waist elastic.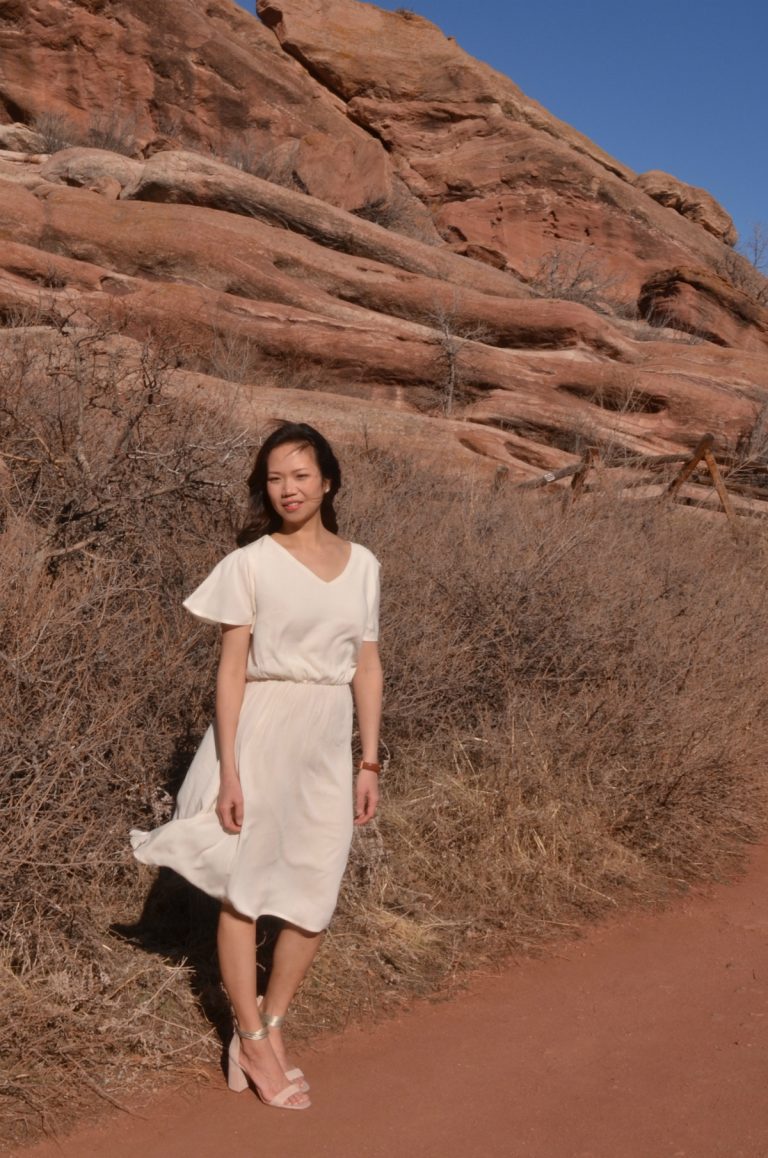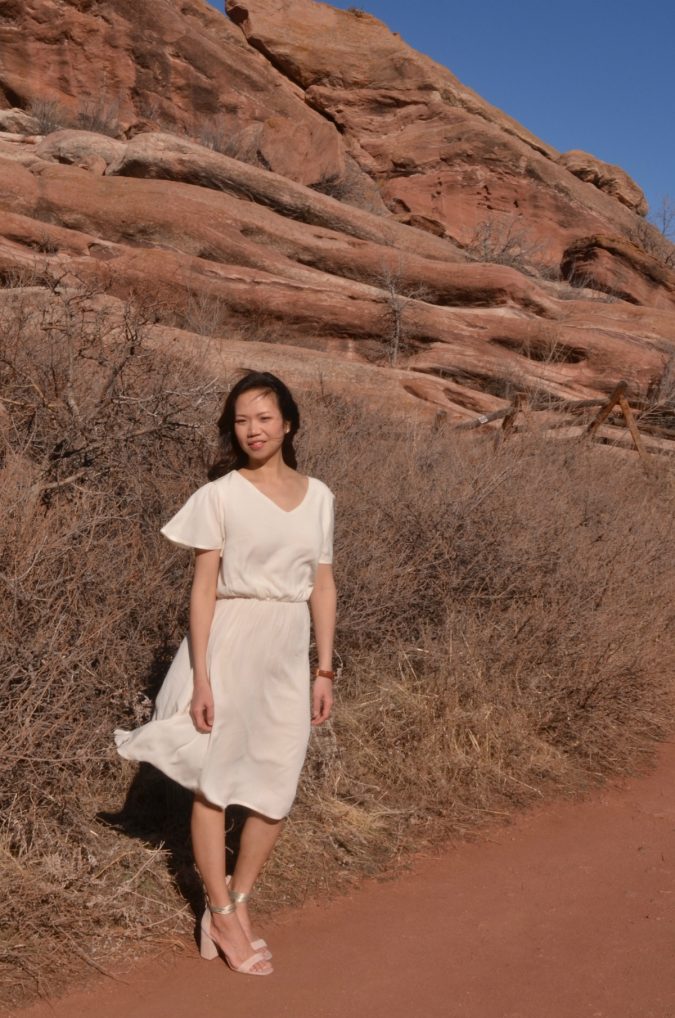 This cream colored dress was made with an absolutely gorgeous 100% rayon gauze from Joanns!  It requires a slip and a nude bra, but the results are stunning.  I think this version would be perfect as vacation and resort wear, say in…..Amalfi? 🙂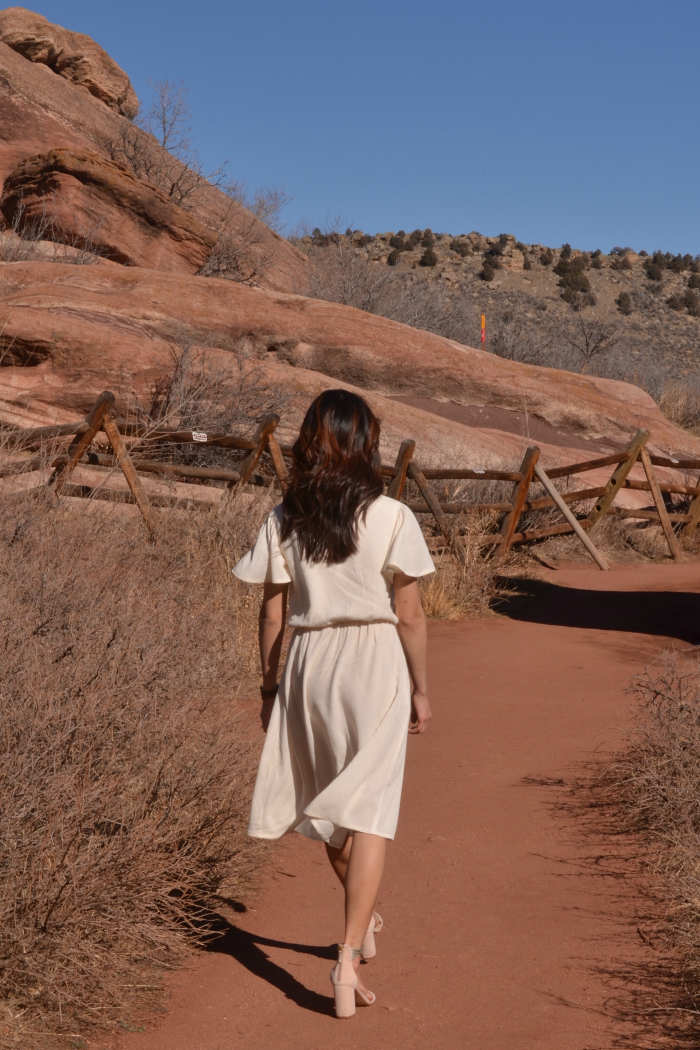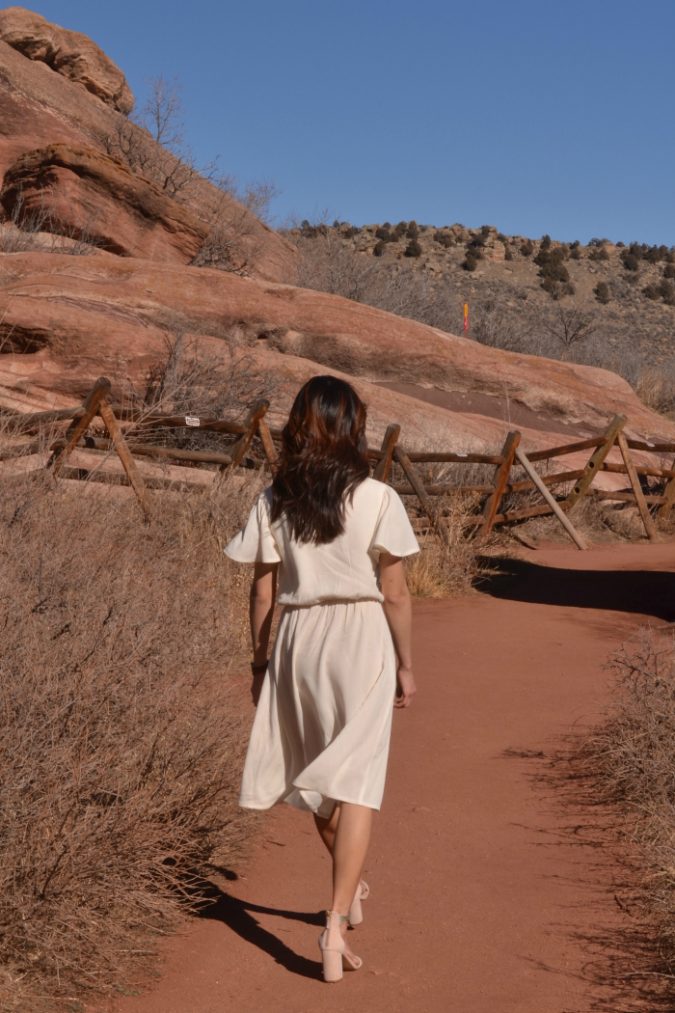 Seeing the gorgeous shade and drape on this fabric reminds me that the Amalfi would make a great bridesmaids dress or even a casual wedding dress!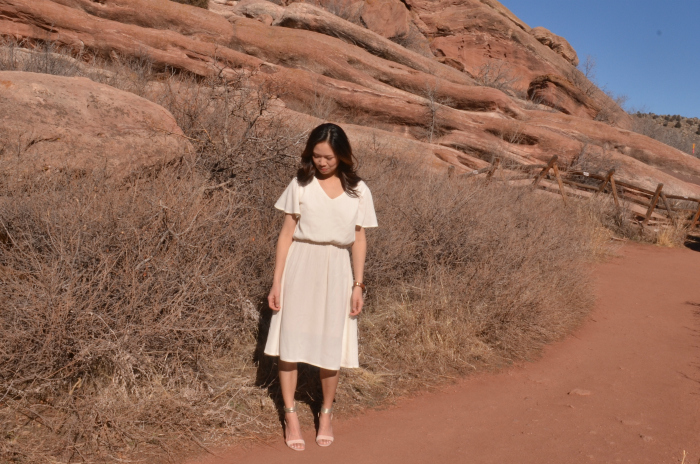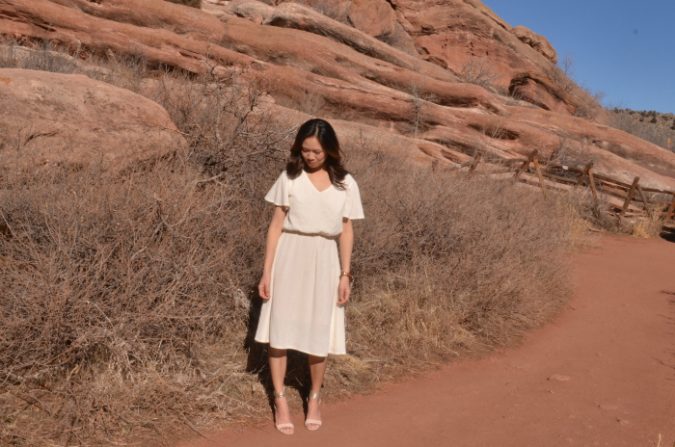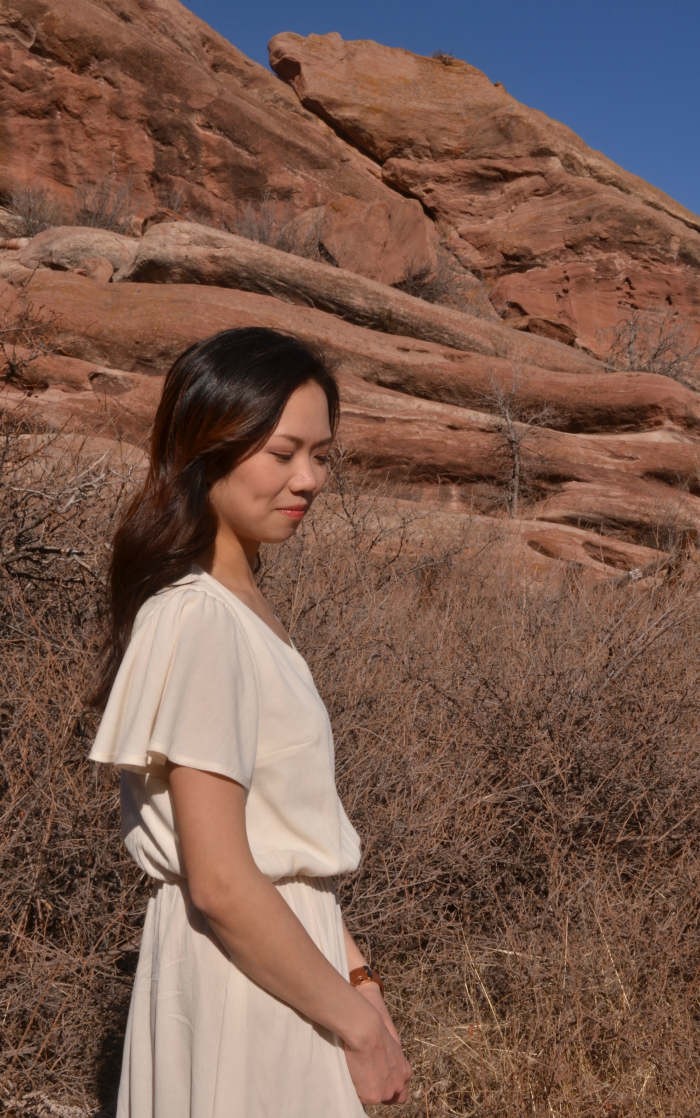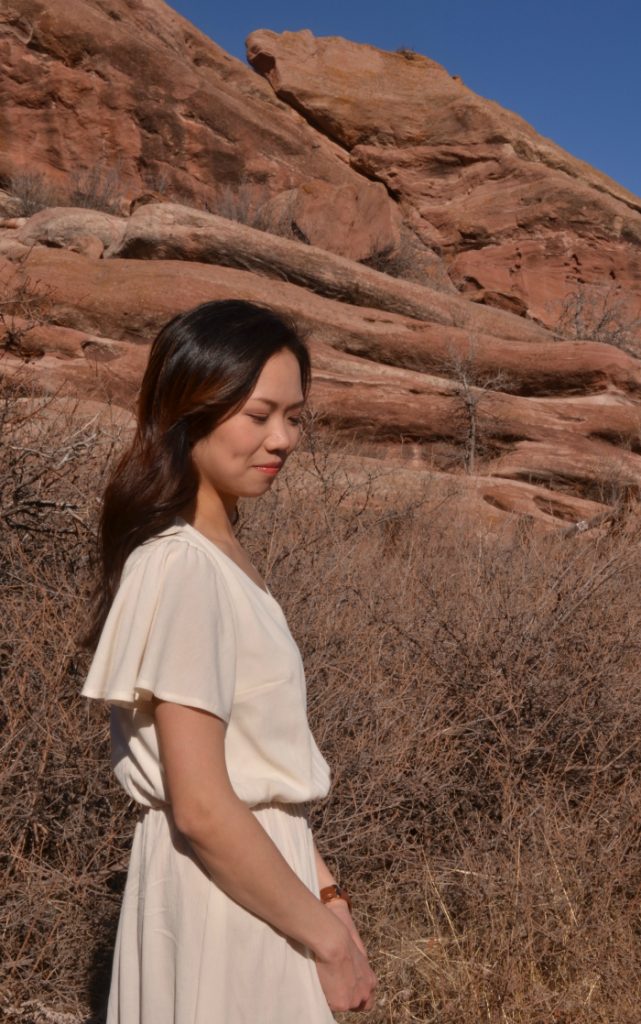 I hope you enjoy the Amalfi and have fun figuring out all the different combinations you can make with the pattern and different fabrics!  Remember to get the Amalfi Dress this weekend while it's 10% off!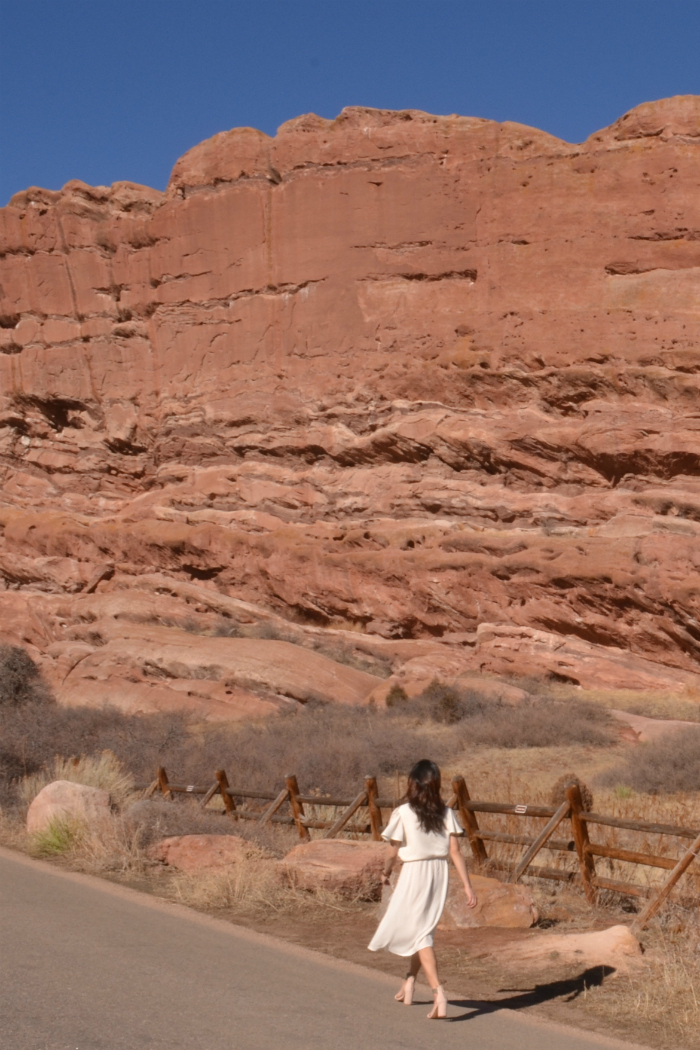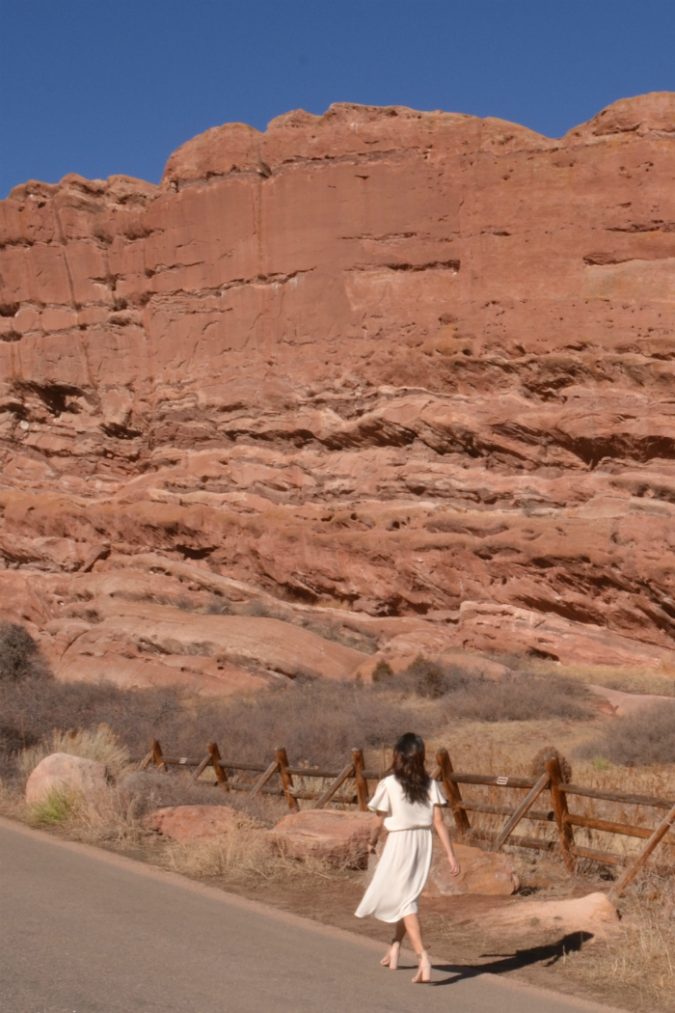 Big thank you to my gorgeous, fun, and sweet model, Ashley!  Ashley is the admin of the Hey June Facebook group and flew all the way to Colorado to model the Amalfi!  How amazing is that?  She can be found on instagram @littlebitco.  Also, thank you to Allie from Indiesew, who really saved the day by providing a last minute photo studio and pictures!  What an amazing community of supportive and talented women!