Here it is, the best part of every pattern release – the tester round-up! Please show these ladies some love for all their hard work to make the Evans Blazer the best it can be.
---
Ashleigh used a gorgeous textured knit for her Evans View B. I am loving the structure it adds to this casual silhouette!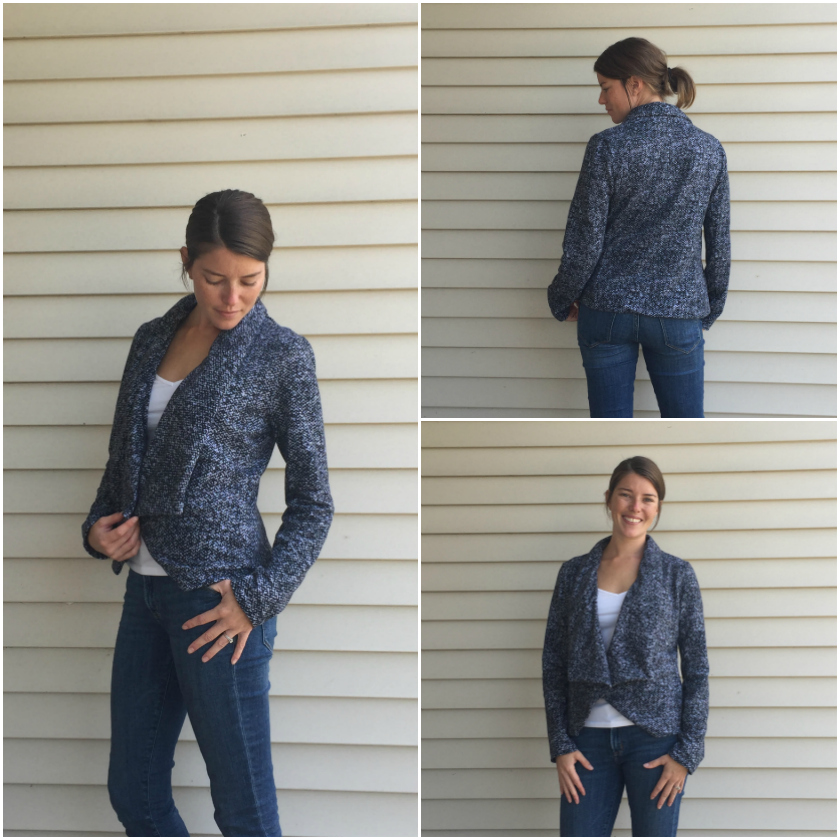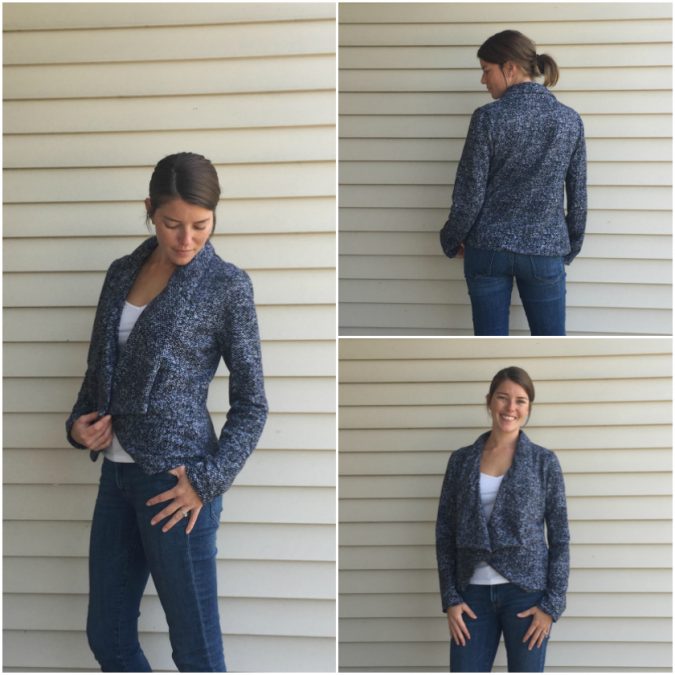 Chris also used a knit with a fun texture, but in a View A with the optional button closure!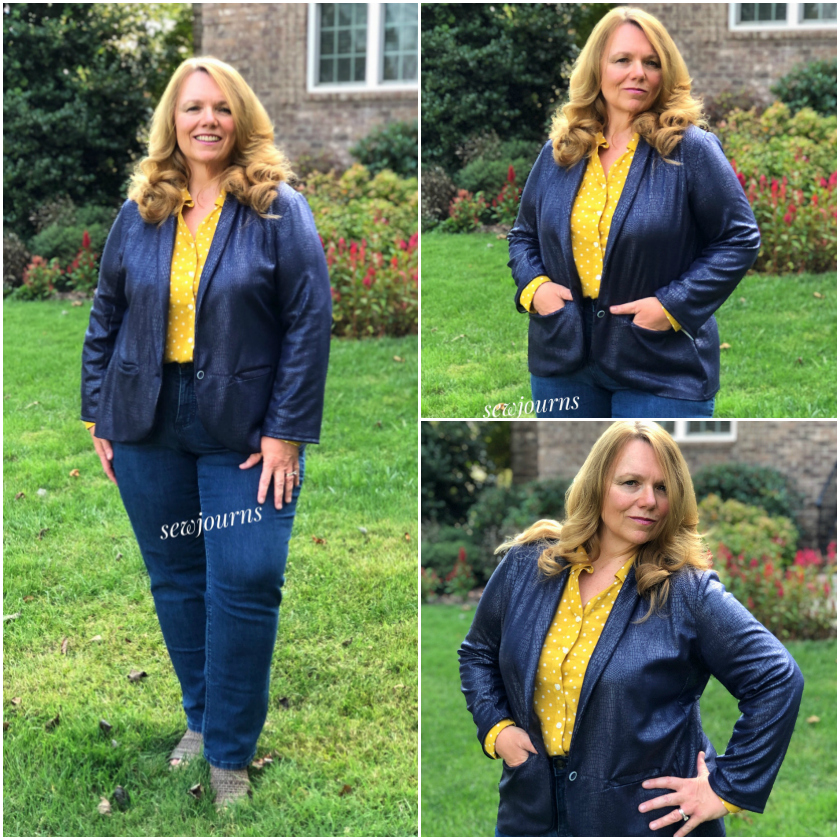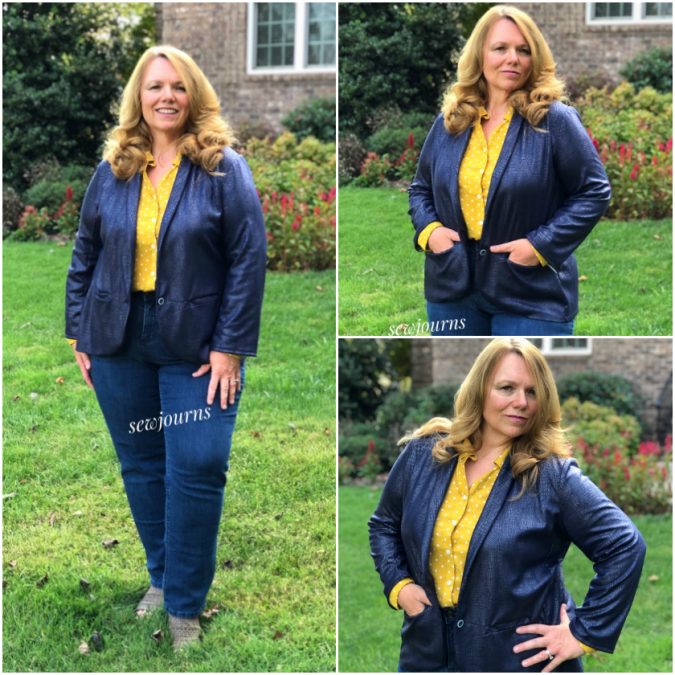 Dina made a super soft and drapey view B and I love how it works as a casual cardigan!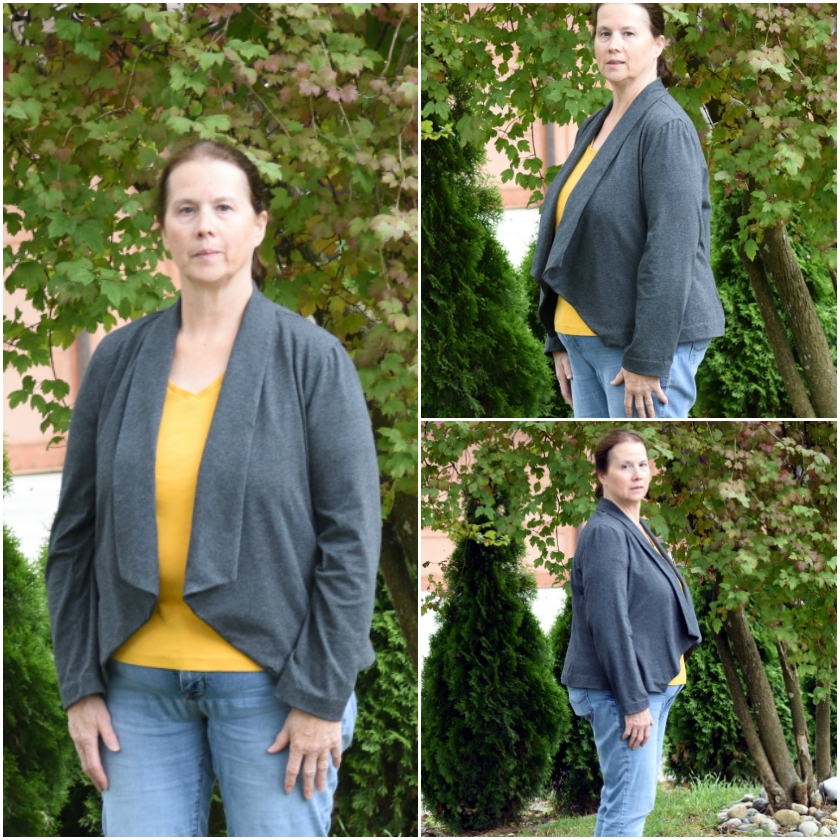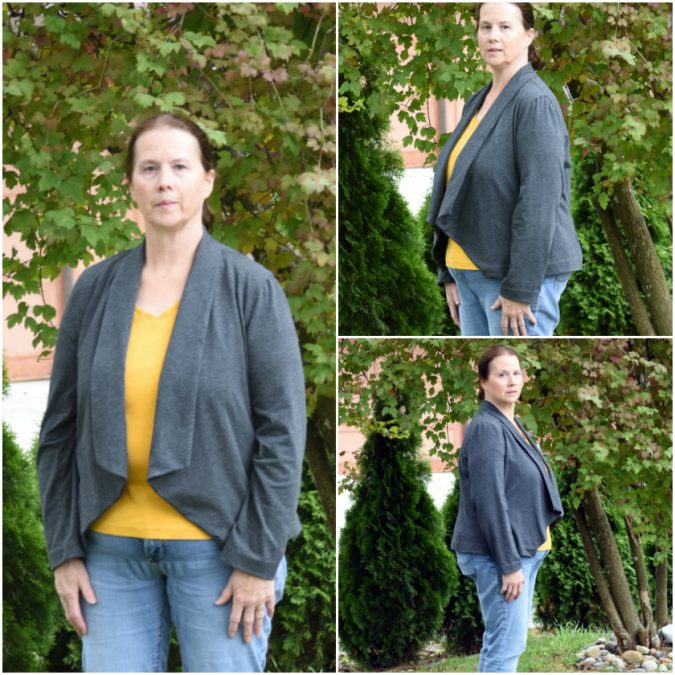 Emily is a genius and used a tonal lace to add texture blocking to her lapel and side pieces. I love this idea for creating contrast without color blocking!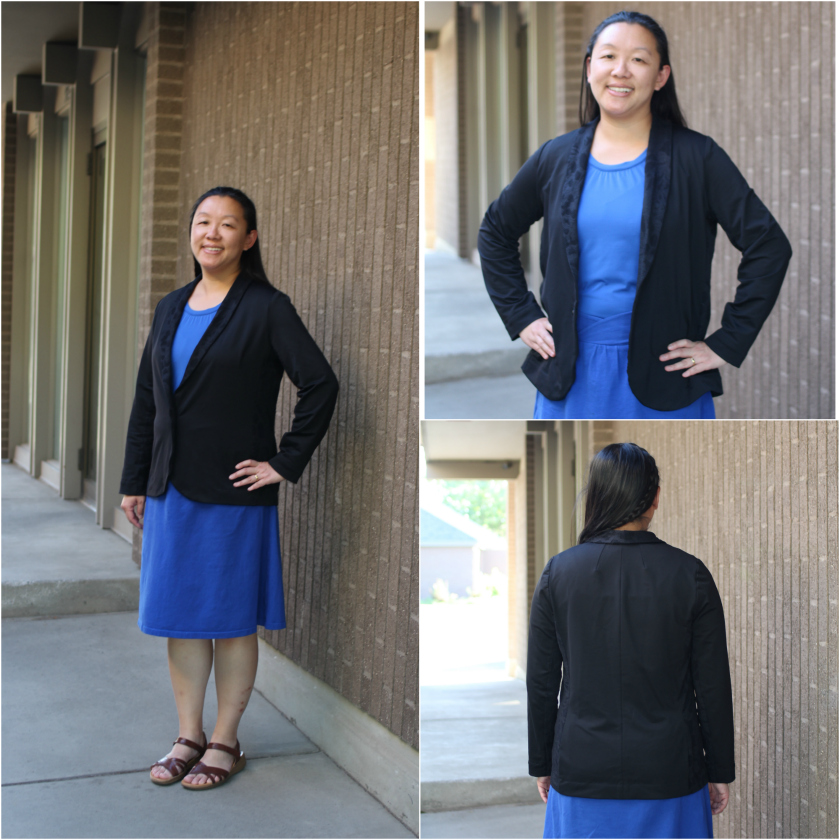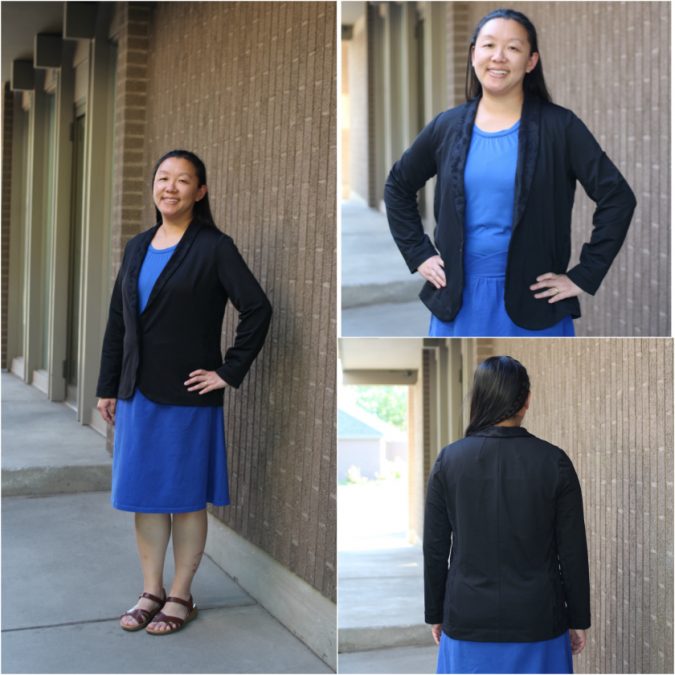 Emily used the very popular Raspberry Creek Fabrics french terry for her Evans and the results are pretty much at "must copy immediately" status.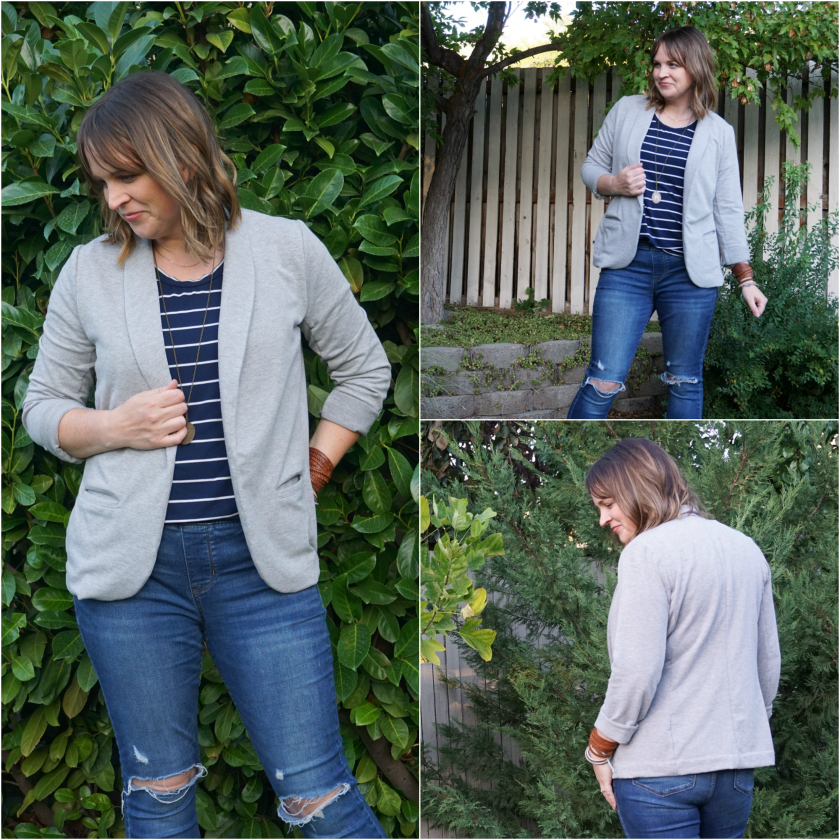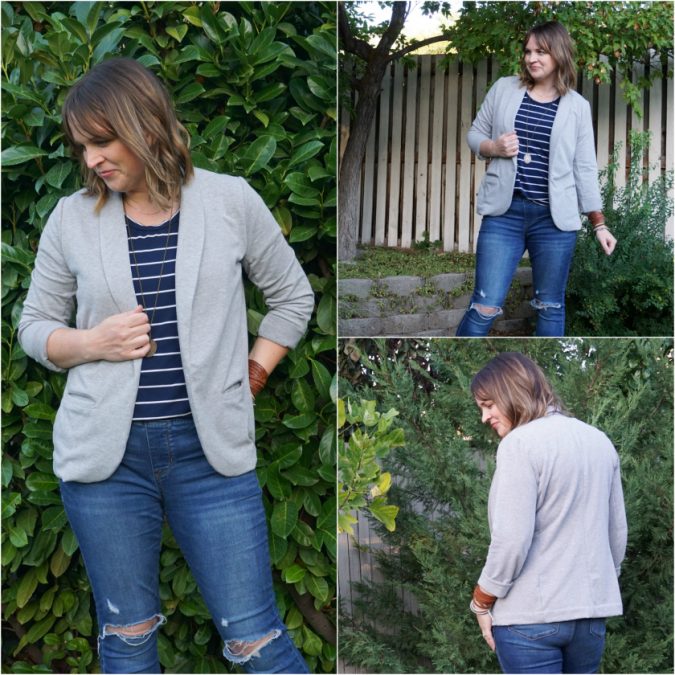 I love Heidi's quilted knit blazer, especially with the contrast button. It's very collegiate chic!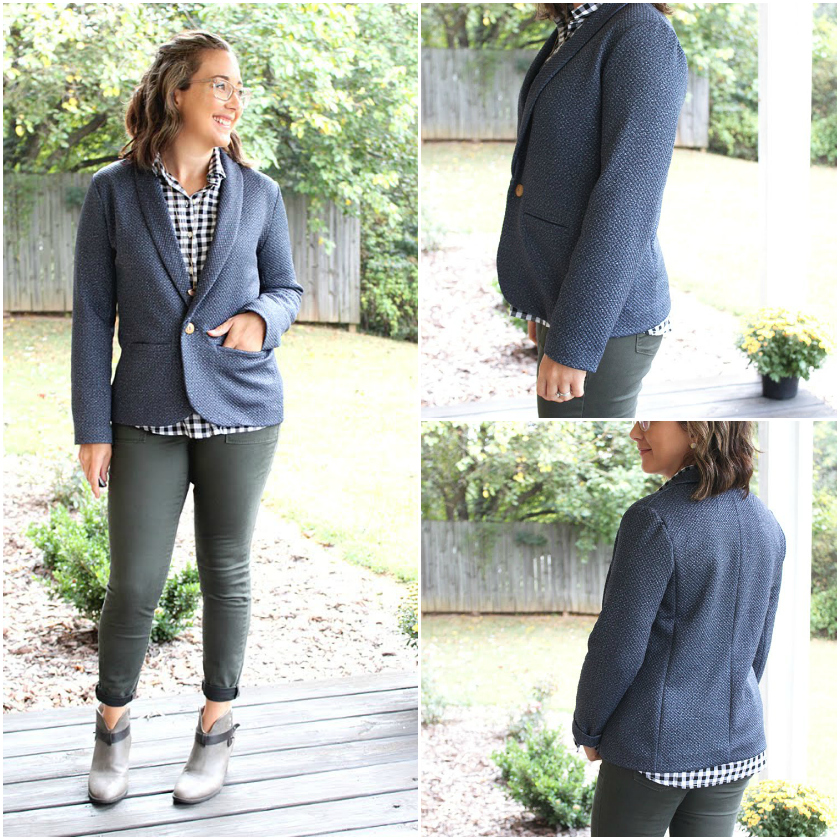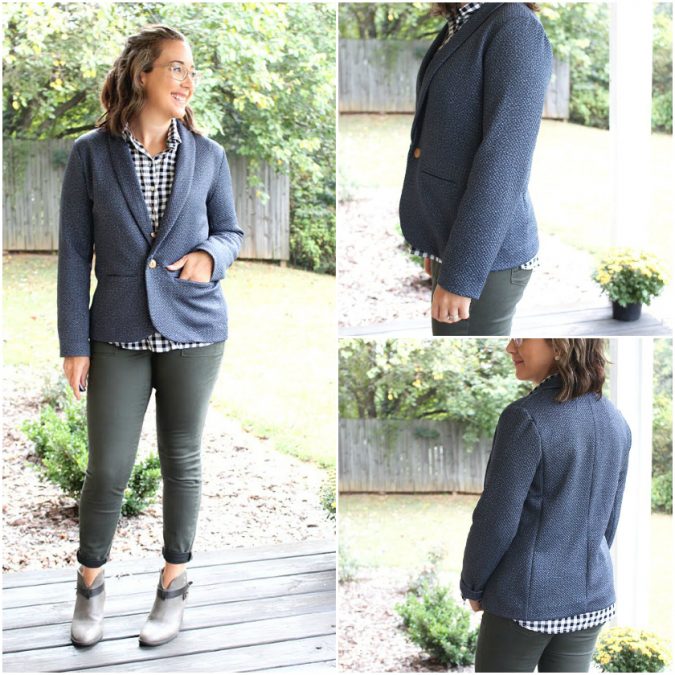 Jacque used a fun print for her view B! I love that crosshatch pattern!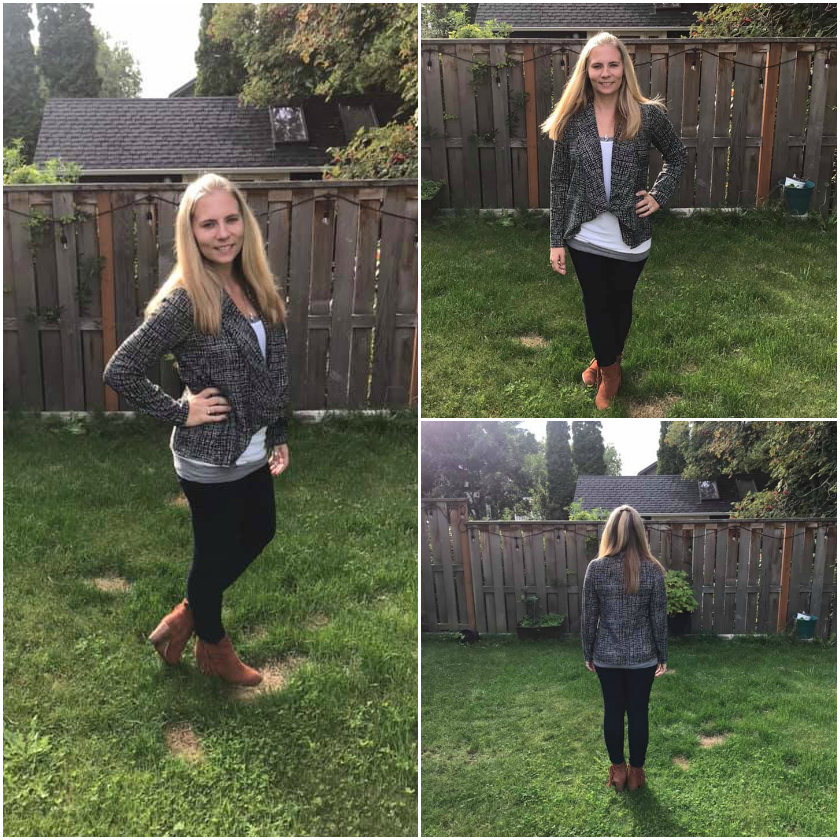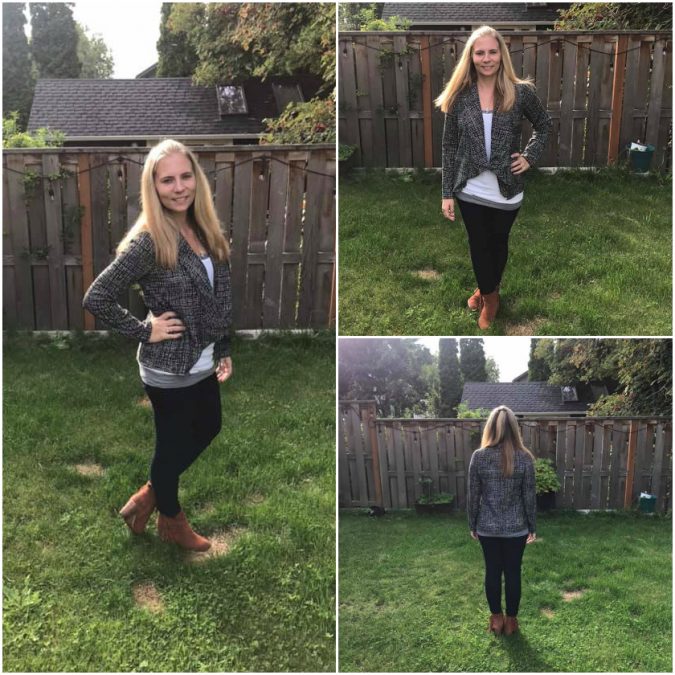 Jill is totally making it fashion with her gorgeous white view B Evans and her excellent styling!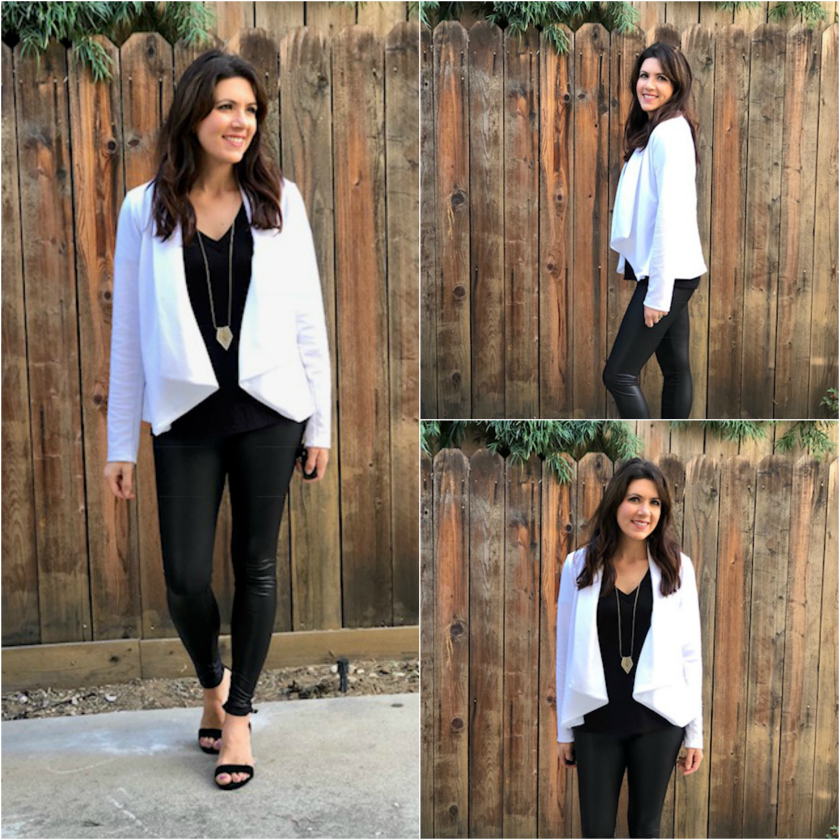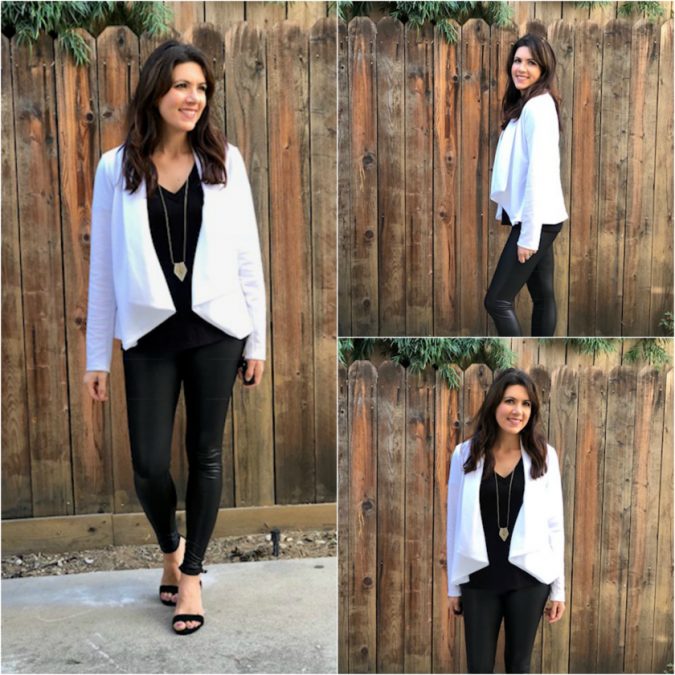 Kristin's leopard print ponte version is just so chic and fun! She used the ponte from Raspberry Creek, in case anyone was wondering if it would work!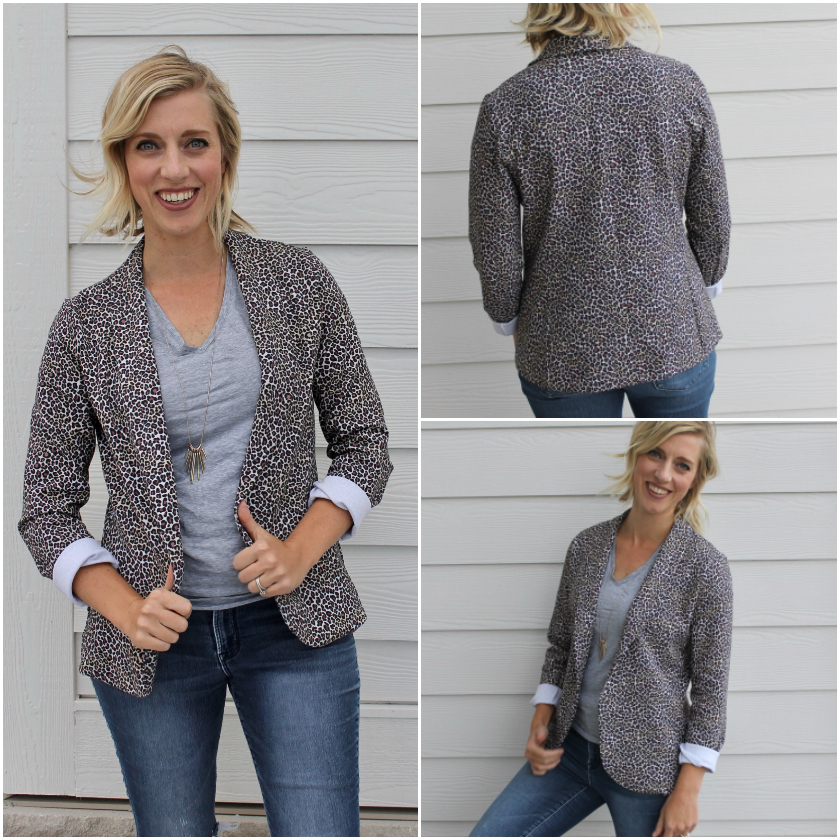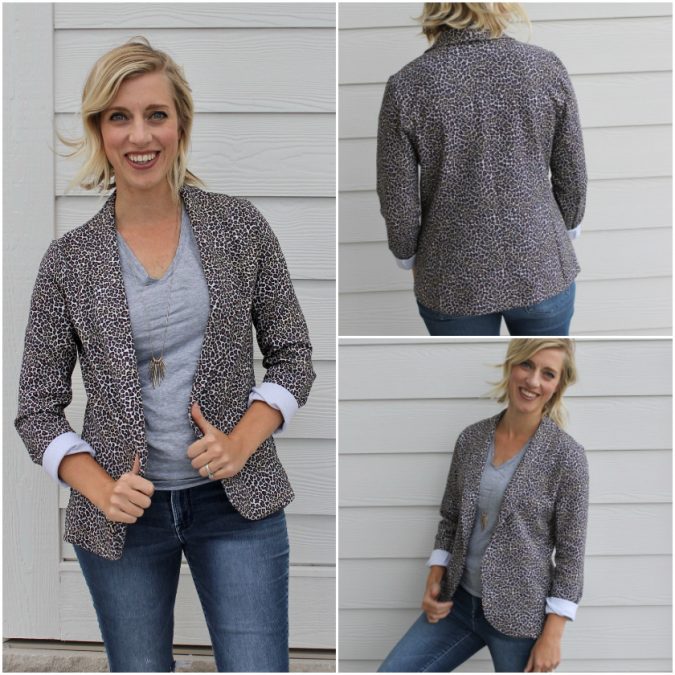 Love Kristin's bright pop of color, so perfect in this soft drapey knit!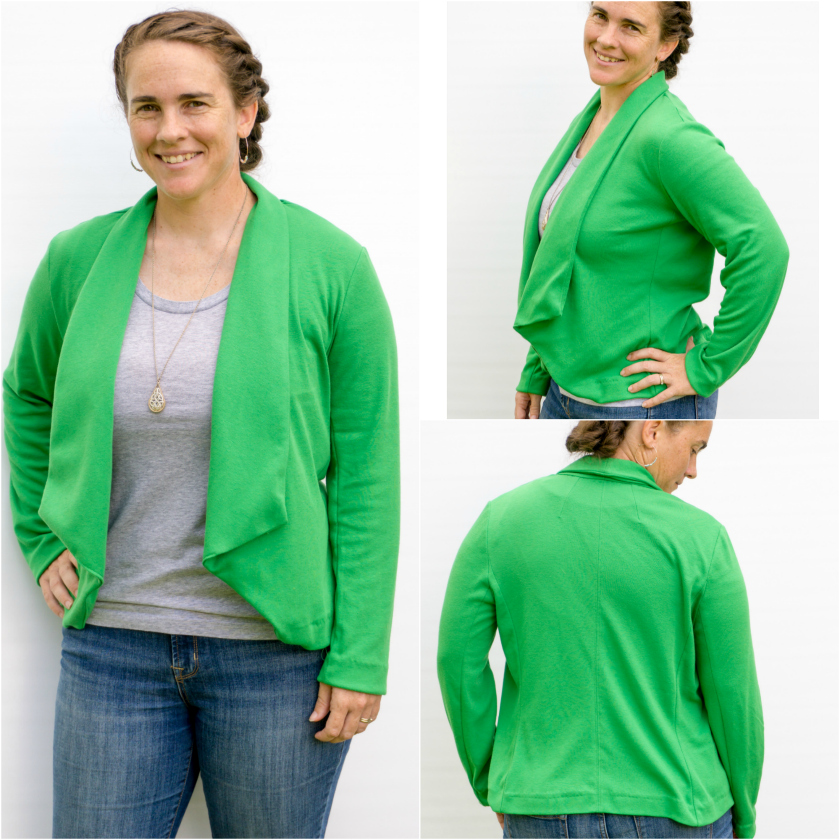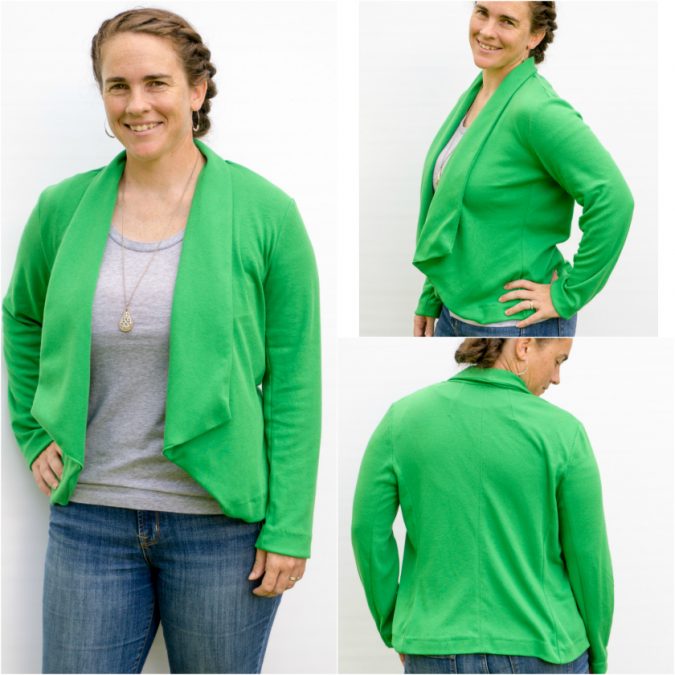 Meghan styled her neutral view B 3 ways to show that it's perfect for the office and the weekend!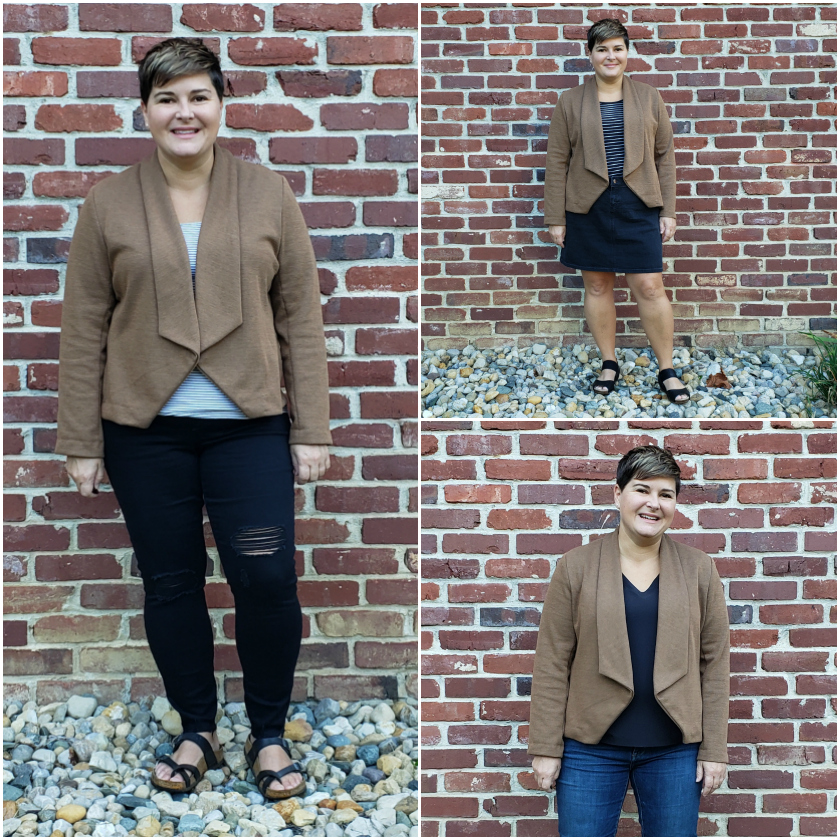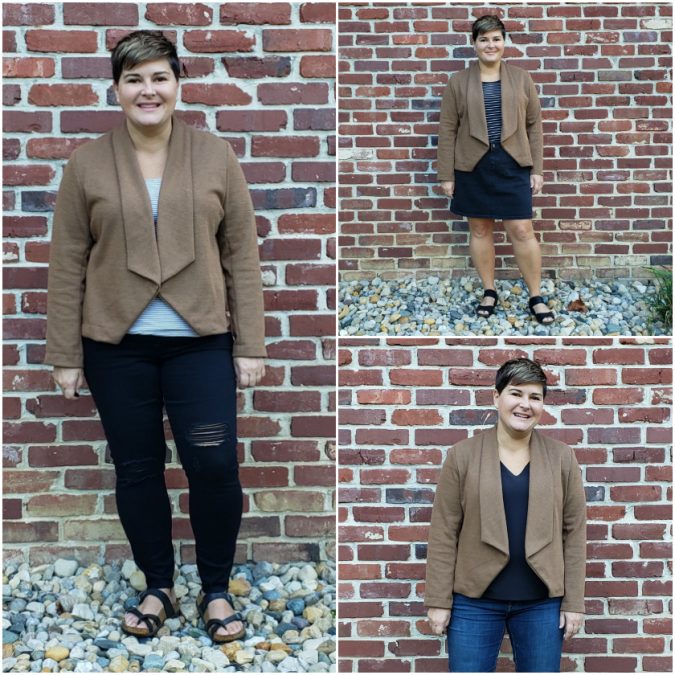 Michelle also used a very drapey fabric. You can see how this really transforms this blazer pattern into your softest cardigan!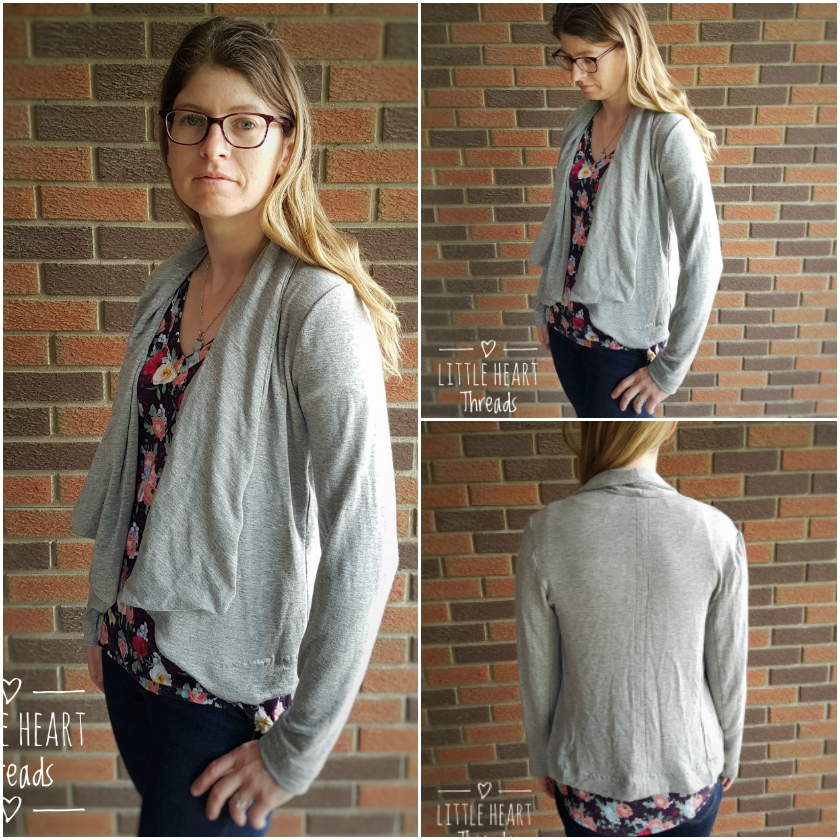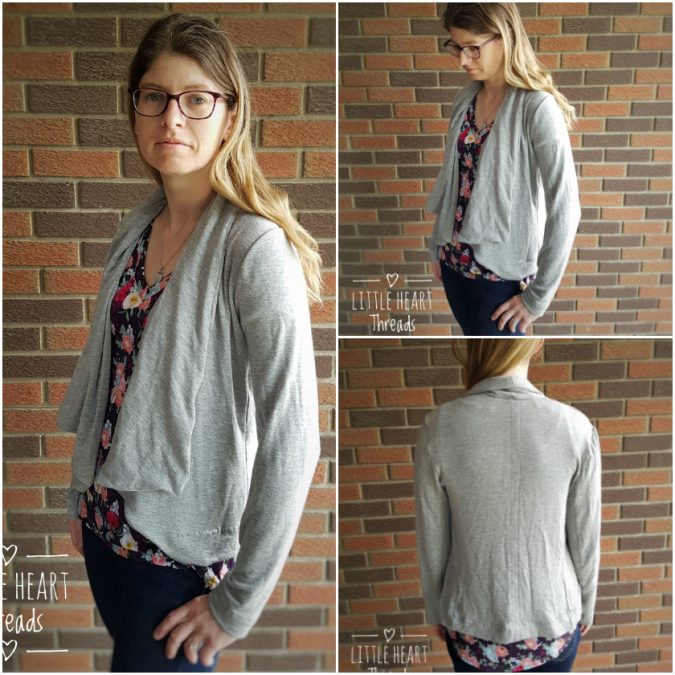 Missy used a sueded knit and I love how it looks like real leather and really dresses it up!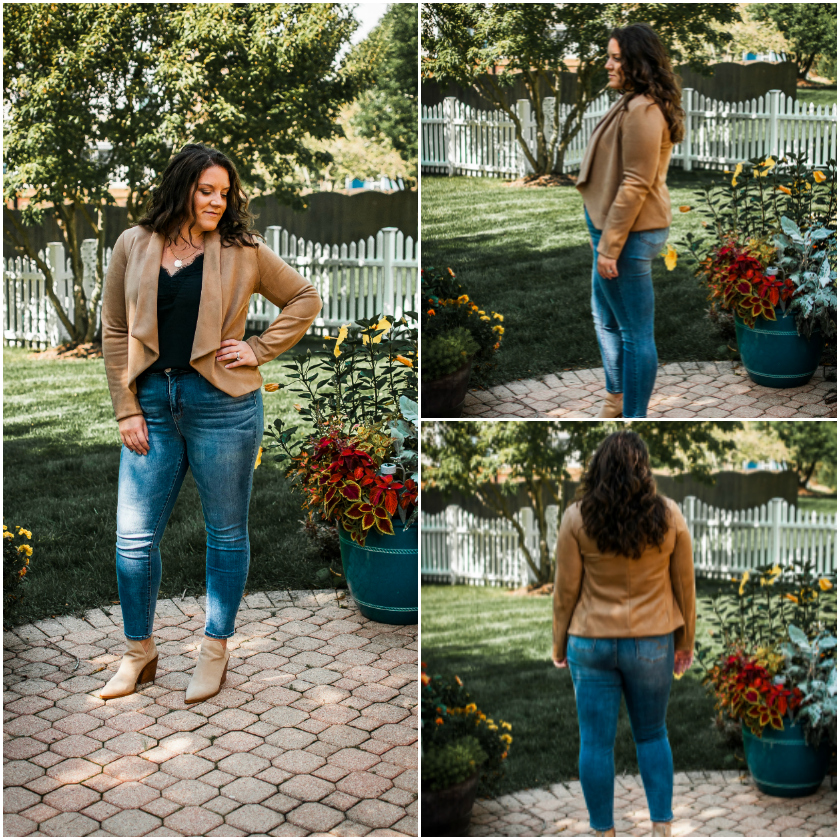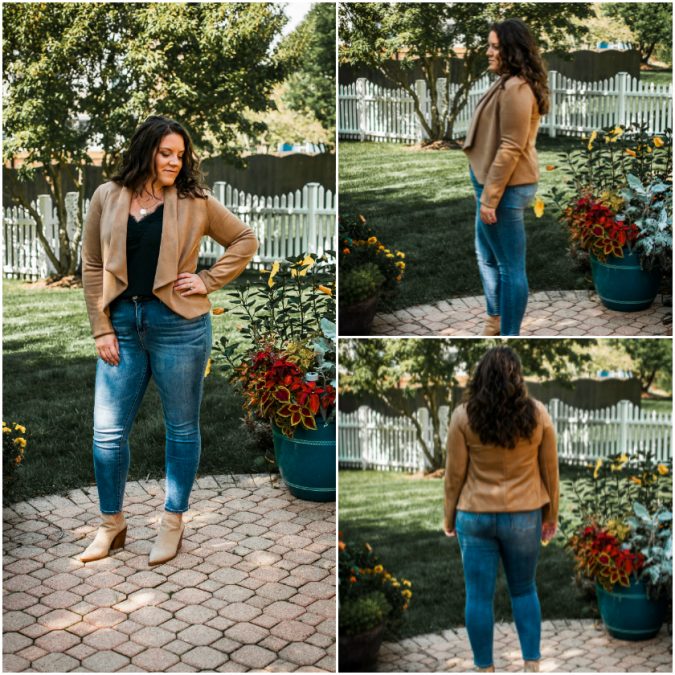 Pam used this gorgeous tweedy knit for her view A and paired it beautifully with a Union St. Tee!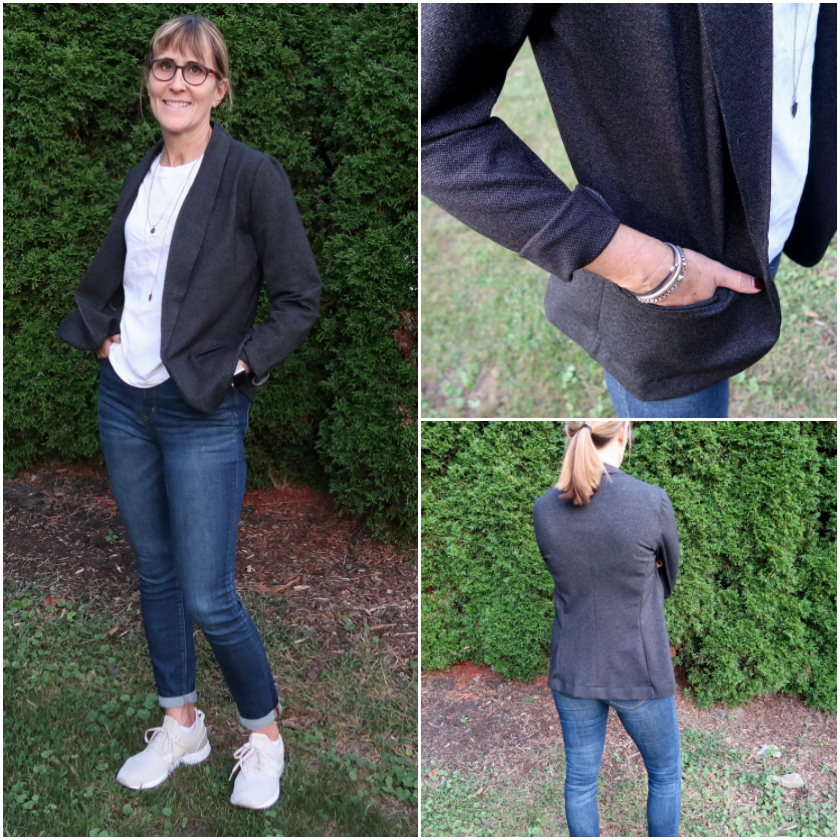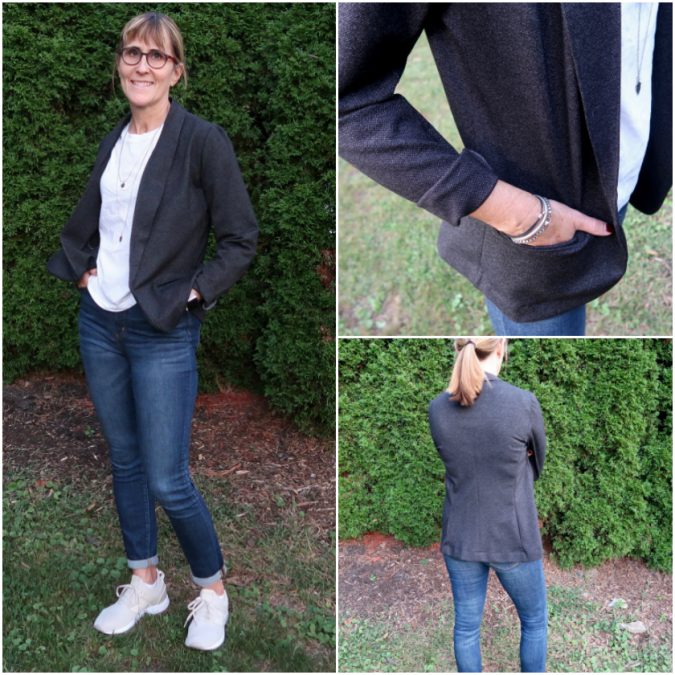 Steph opted to crop her Evans for that cute "shrunken blazer" look! Bonus, this works great without alterations if you would otherwise need to grade out at the hip!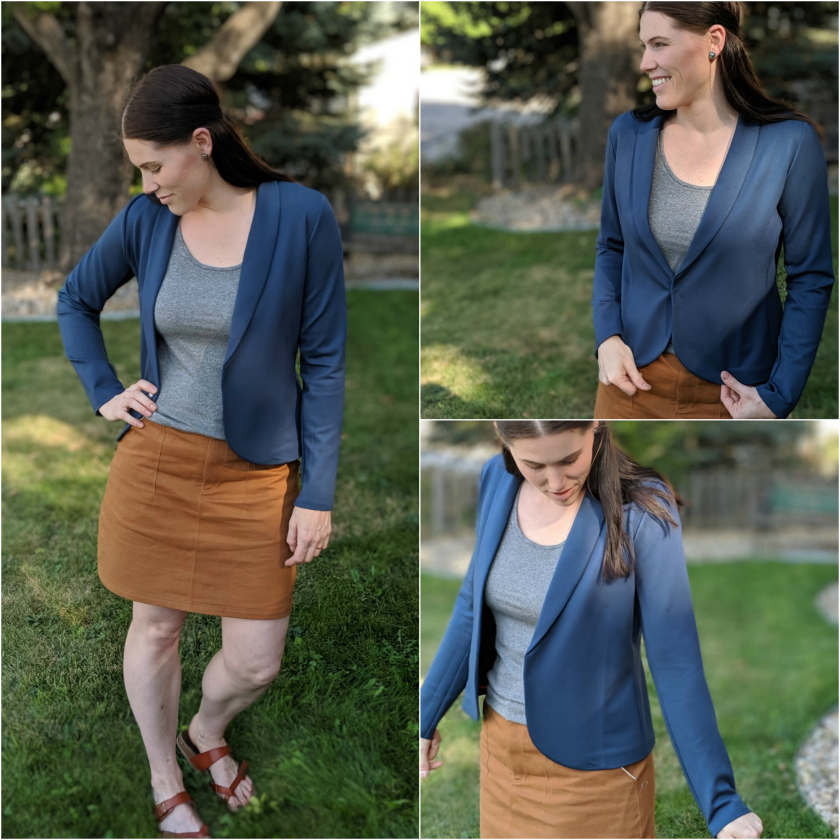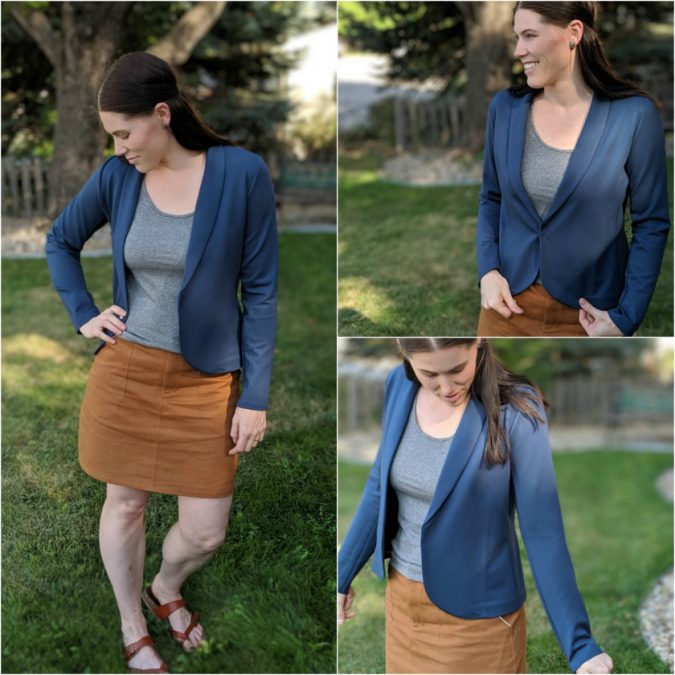 Teri made a sleek classic black ponte version, perfect for dressing up or down!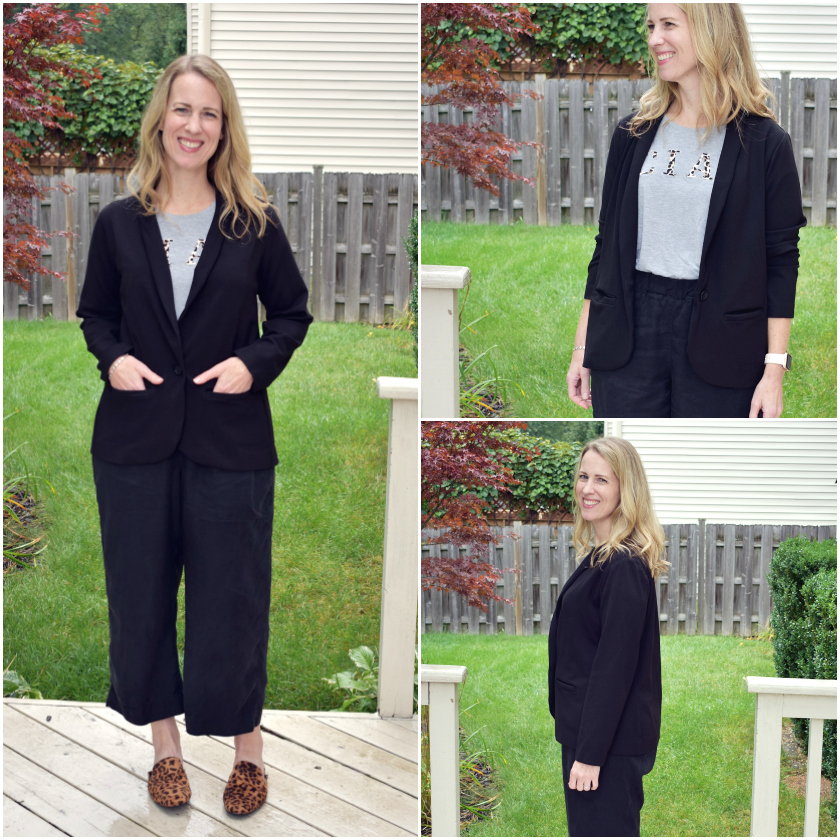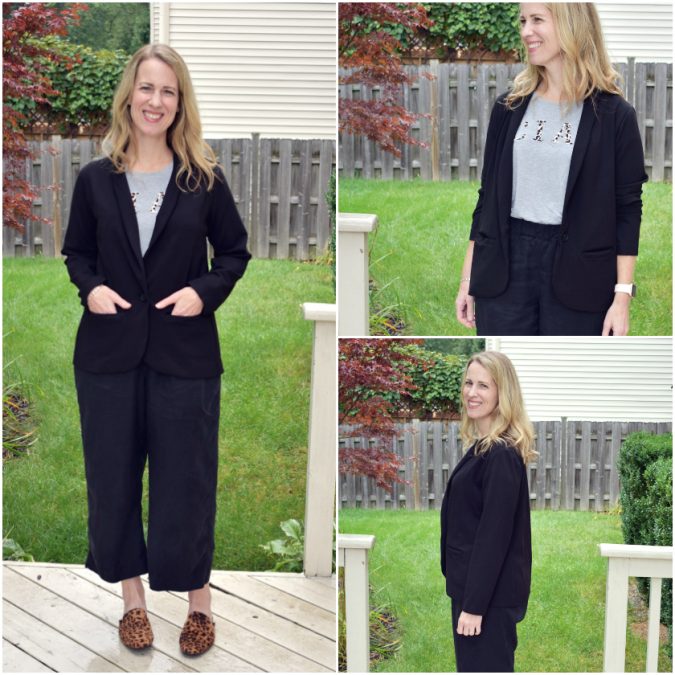 ---
Thank you so much to all my testers, both the ones featured here and the ones who opted to work behind the scenes. This pattern couldn't have happened without all of you!
The Evans is still 15% through release weekend with no coupon necessary. Sale ends 9/22 at midnight mountain time.