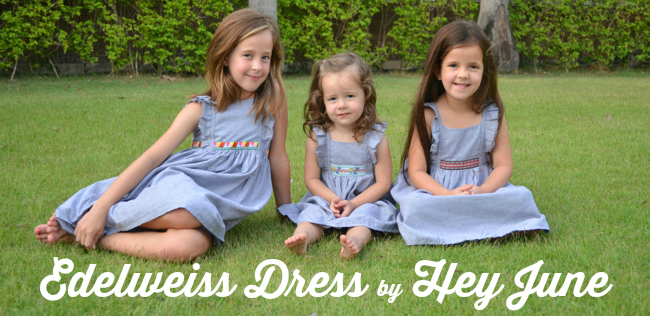 In the midst of sewing a bridesmaid dress, being sick, and going on vacation, I managed to just barely whip up three Edelweiss dresses for my kiddos for Easter. And by "whip up", I mean "slave over for 2 days wishing the whole time I had chosen a knit dress". The Edelweiss has three separate sections of gathering, and I made three dresses, so in case you don't have a calculator handy, that's NINE different instances of "evenly distributing gathers", AKA: "sewing hell". Before I become the world's worst sales person, I will say that all those gathers are worth it in the end. Kind of like making a kid.
A kid that will eventually grow up to pick their nose in the middle of your Easter pictures.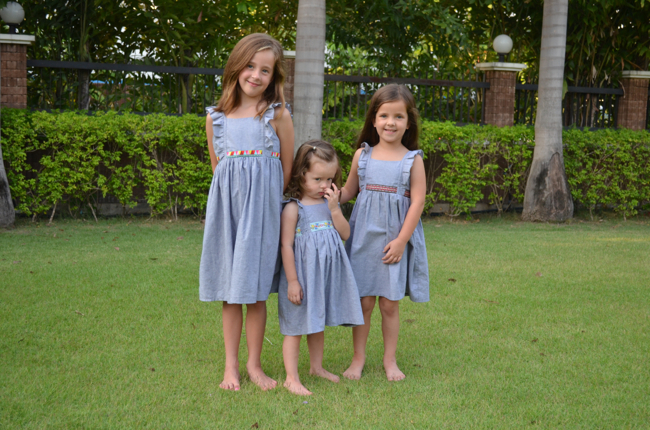 About them dresses: I got the unmarked chambray-ish cotton locally, and used stash ribbon for the belts. Because I had heavy ribbon on the waistband, I wasn't able to make buttonholes, so I hand-sewed hooks and eyes instead. I also left the ruffles on the straps raw with just a zig zag stitch so they could have a bit of fray.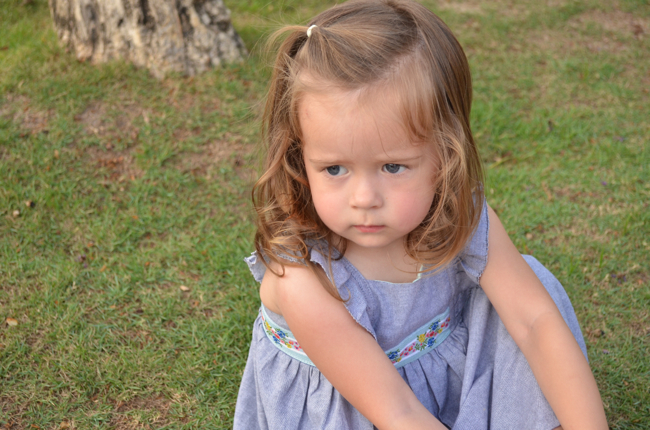 Oldest daughter's ribbon is from Ribbon Retreat.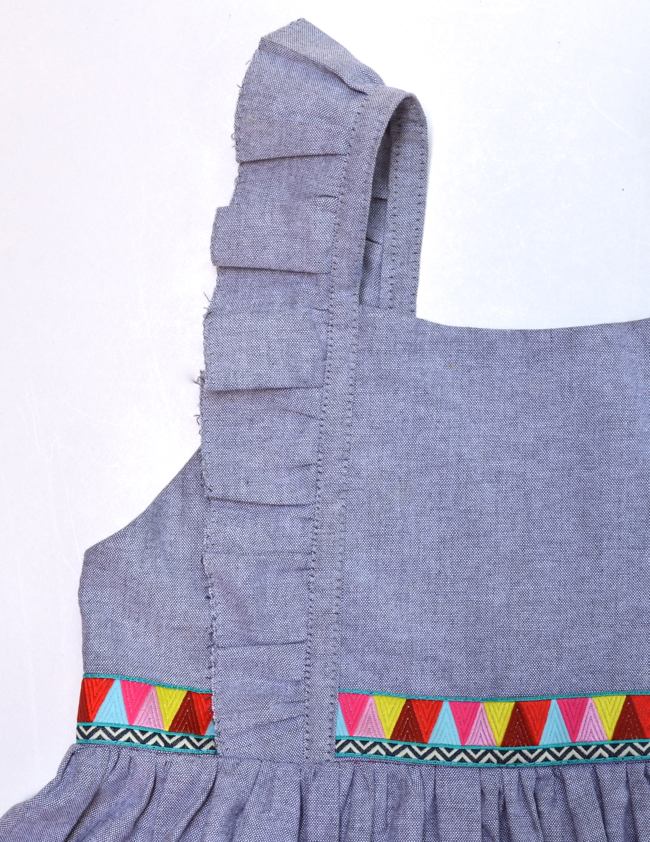 Middle daughter's ribbon was purchased locally for an embarrassingly cheap price. Gotta buy All The Ribbon before I move!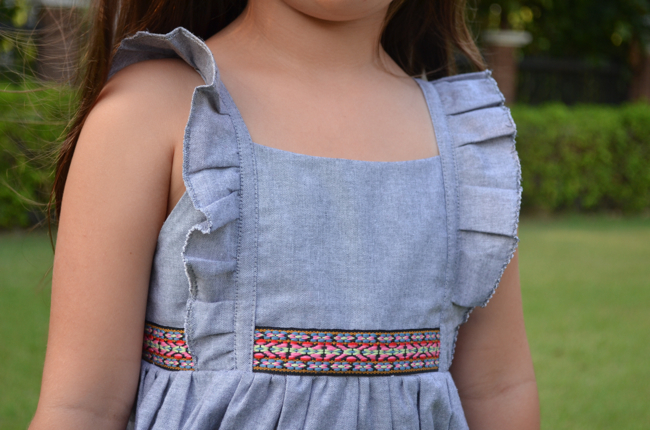 Youngest daughter's ribbon was bought years ago at M&J trimming in NYC, for an embarrassingly expensive price. I only bought 1 yard and I've been waiting for the perfect project to present itself. It was meant to be. The Edelweiss is a great pattern for using a small amount of fancy ribbon, or you can showcase a special piece of embroidery or vintage fabric in the center panel between the straps.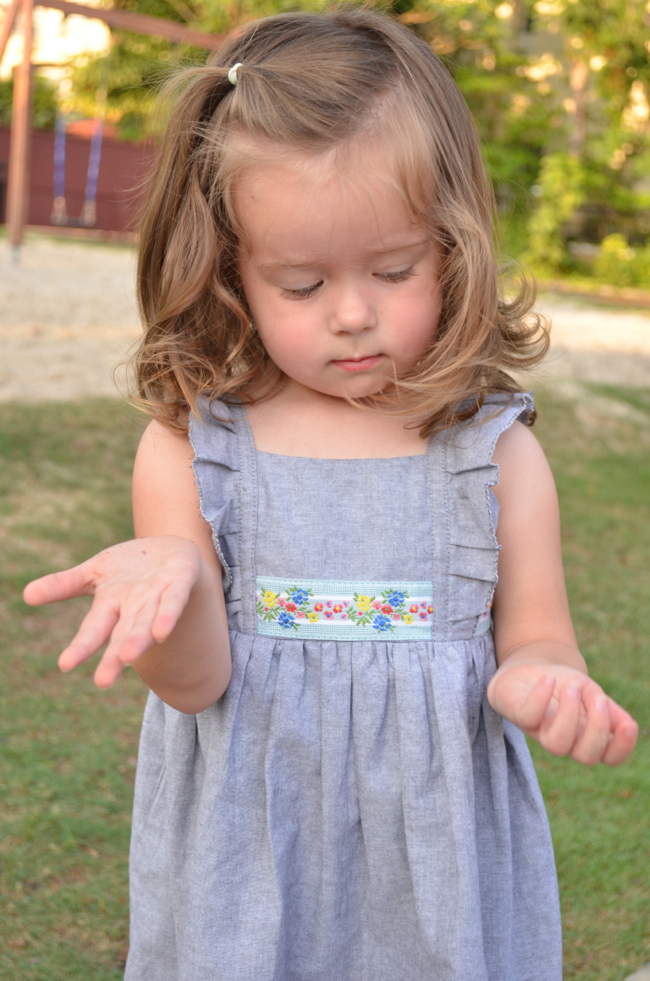 In case you'd like to make an Edelweiss or three, here's some info on the sizing I used: Baby girl got a size 2 bodice with a size 3 skirt. I prefer above-the-knee for girls' dresses in general, and the Edelweiss is made to hit just above the knee, but I sized up so she'll get more wear out of it. My oldest daughter is a really tall and skinny 7 yr old, so I made her a sz 6 bodice but used the sz 8 straps and skirt to maintain length. Middle daughter is 5 1/2, totally average, and is wearing a straight-up size 5. The Edelweiss has three main pieces – the bodice, straps, and skirt, and you can interchange sizes at will to fit your wearer's body type.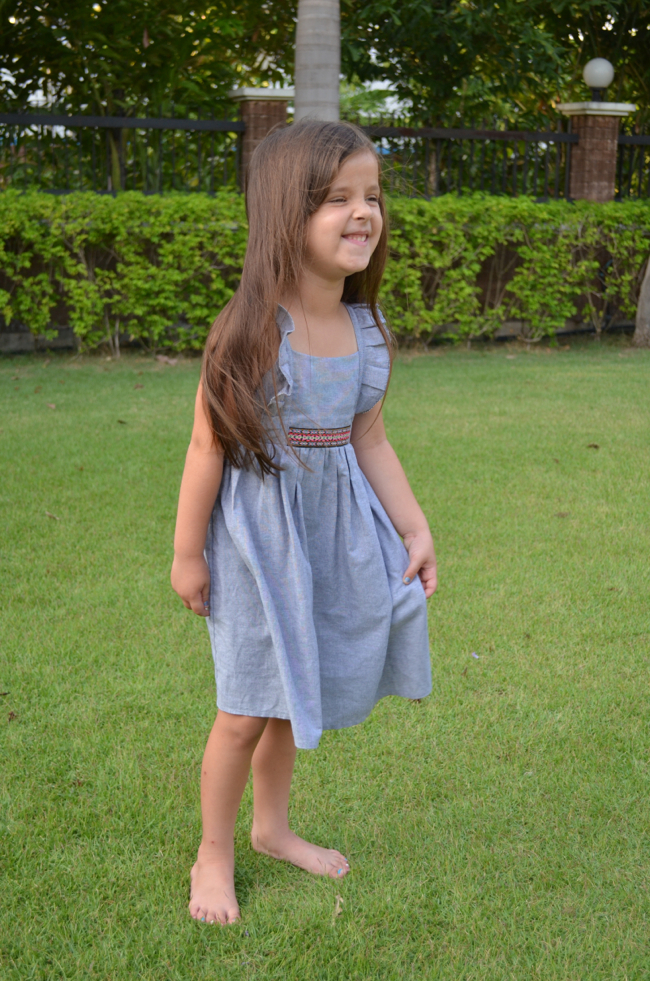 I hope you all had a wonderful Easter with family! We got to spend ours with friends who feel like family, so it was pretty much the best. (Though family that feels like friends is pretty awesome too.)