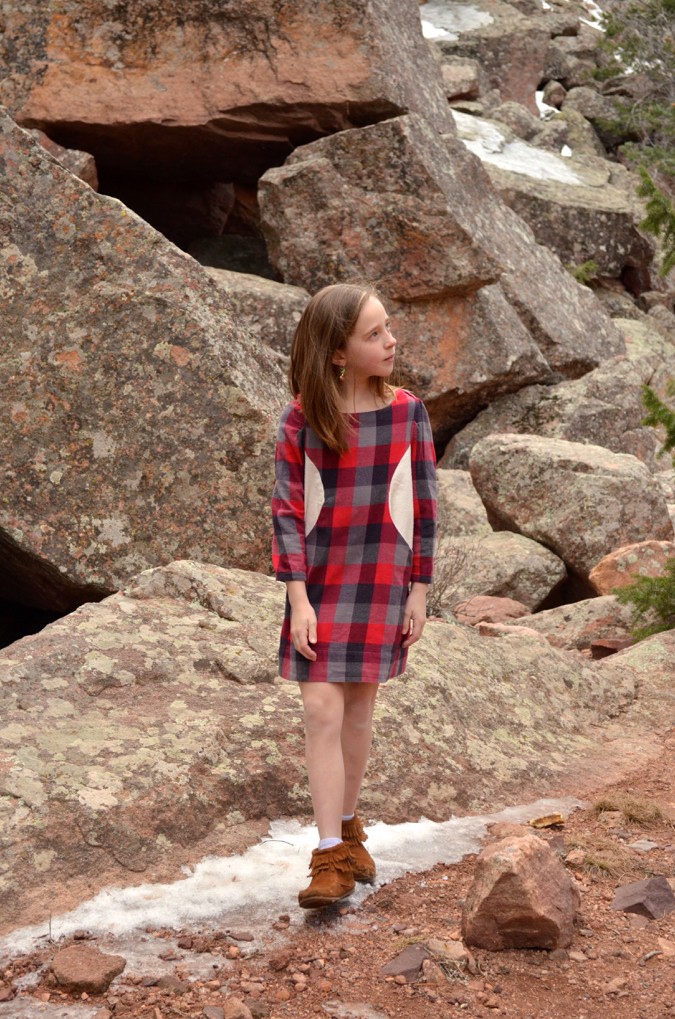 I snagged the Sunki Dress from Figgys during a Friday Fiver last year and decided they'd make the perfect plaid flannel Christmas dresses! All three girls got matching dresses, but I only got pictures of my oldest two.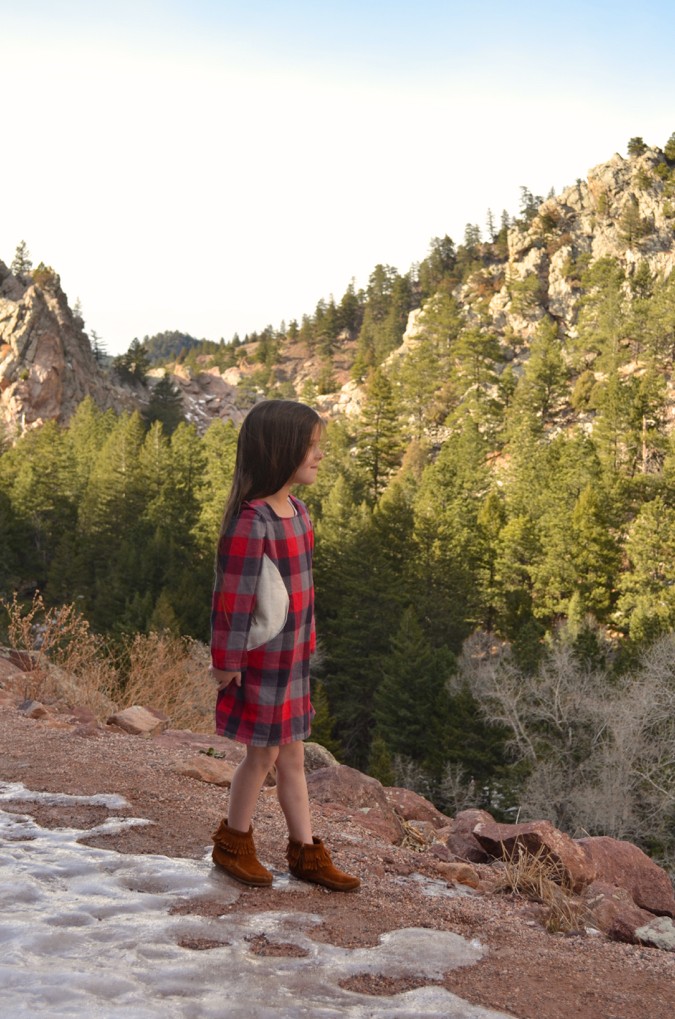 This was a really fun, really slippery hike. The trail was covered in ice, but it wasn't too cold outside. The girls are staring off into the distance because the cliff face in front of us had teeny tiny climbers on it. I've never seen anybody climb so high in real life. I'm still trying to figure out what part of that would be fun.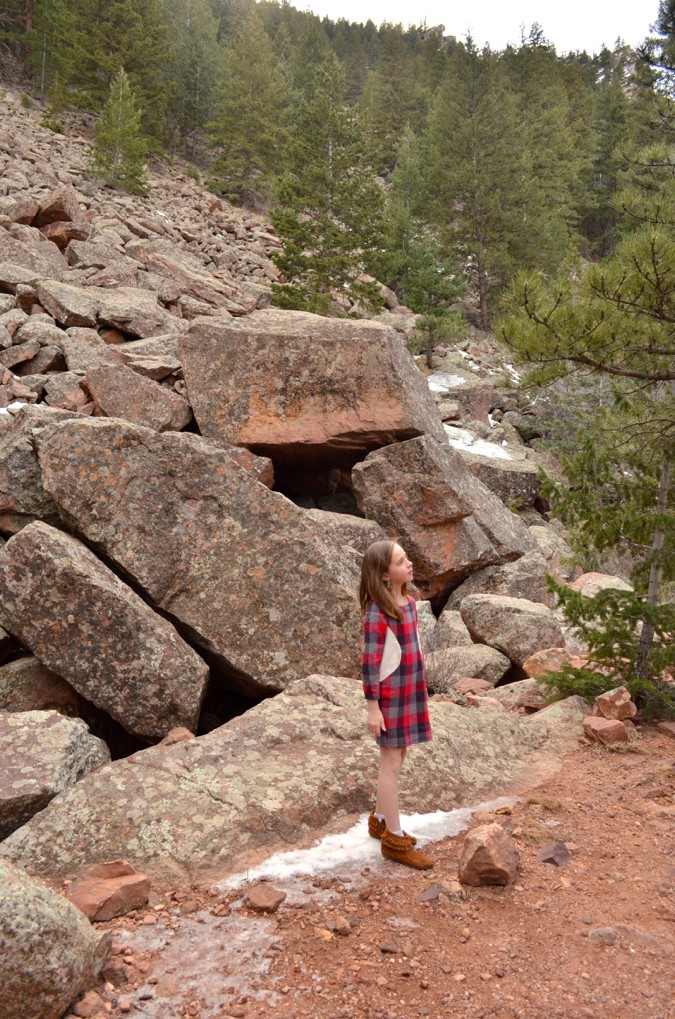 So back to the Sunki. I really loved this pattern. It's obviously a big hit in the sewing world, and for good reason. I love the little shoulder overlap detail and of course those pocket insets are the best. I kinda wish I had one for me. The plaid flannel washed up so soft and cozy too. At Christmas, all the girls had cream colored cable knit tights, but you can imagine how long those lasted.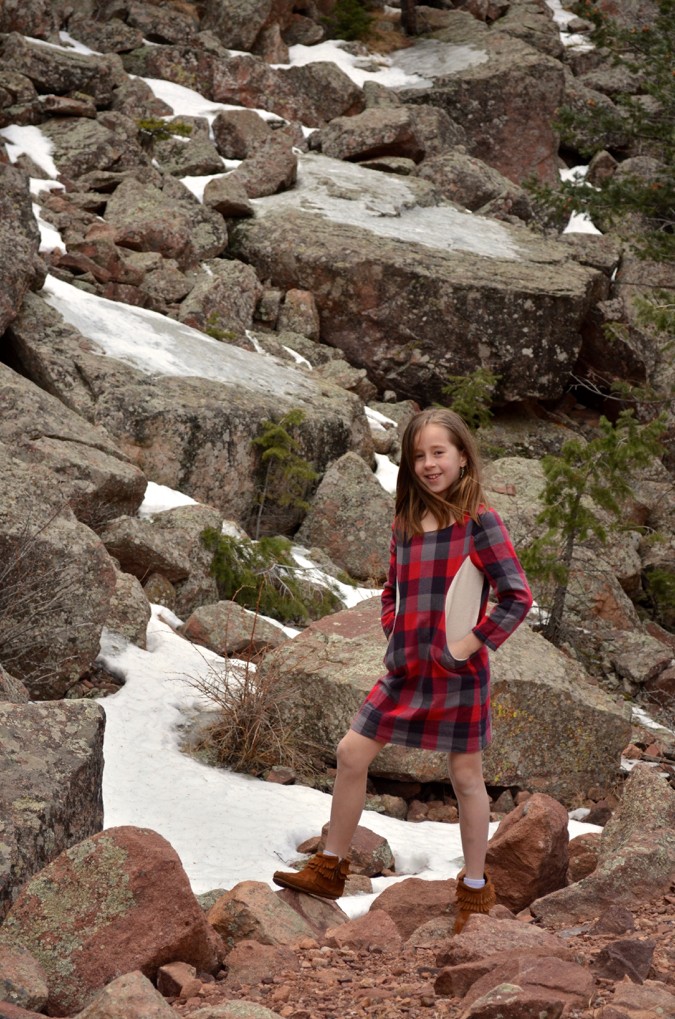 These dresses feel so Colorado to me. And since they're not really Christmassy, they'll be wearing them all winter long. The Sunki has a generous fit, so I'm hoping they can all wear them another year with the hem let out, and then of course there'll be hand-me-downs. Plaid for years!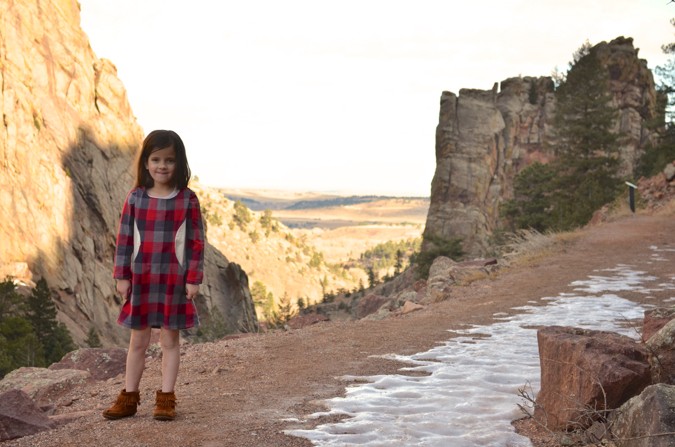 Flannel from Joanns, moccs from Minnetonka.